Photos by Annabel Oosteweeghel
FotoFirst — This Is What Your Love (and Sex) Life Could Be Like When You're Old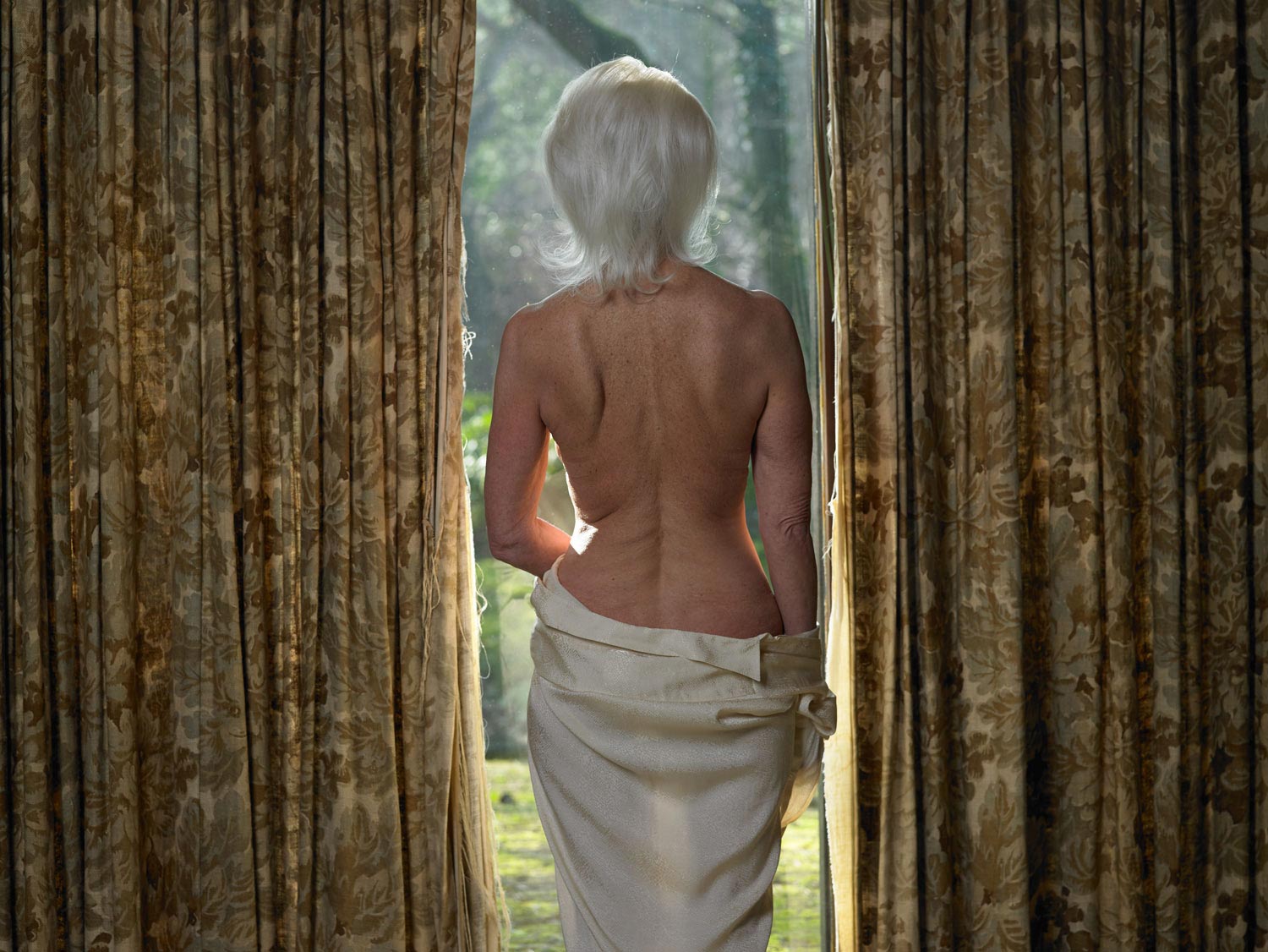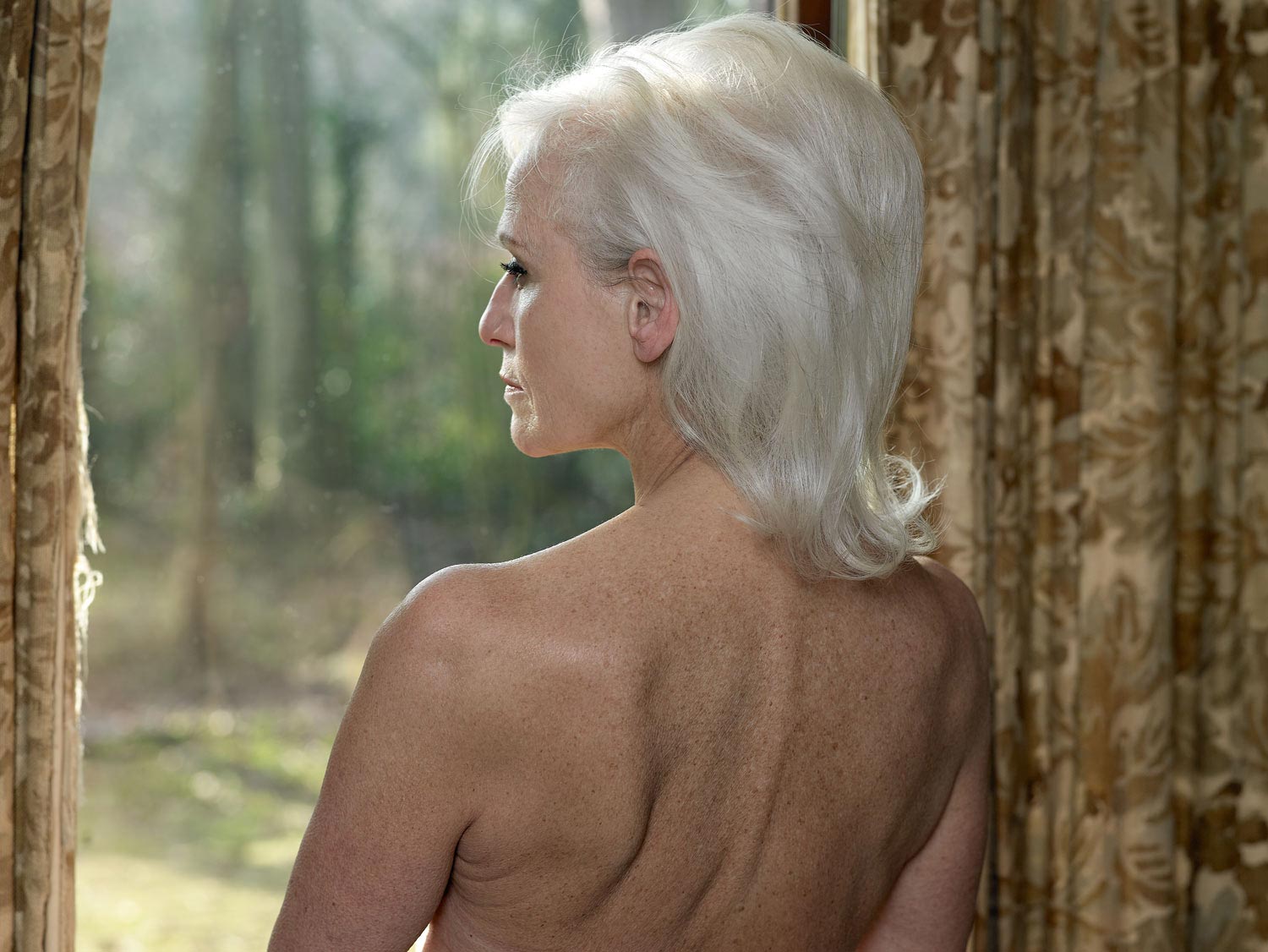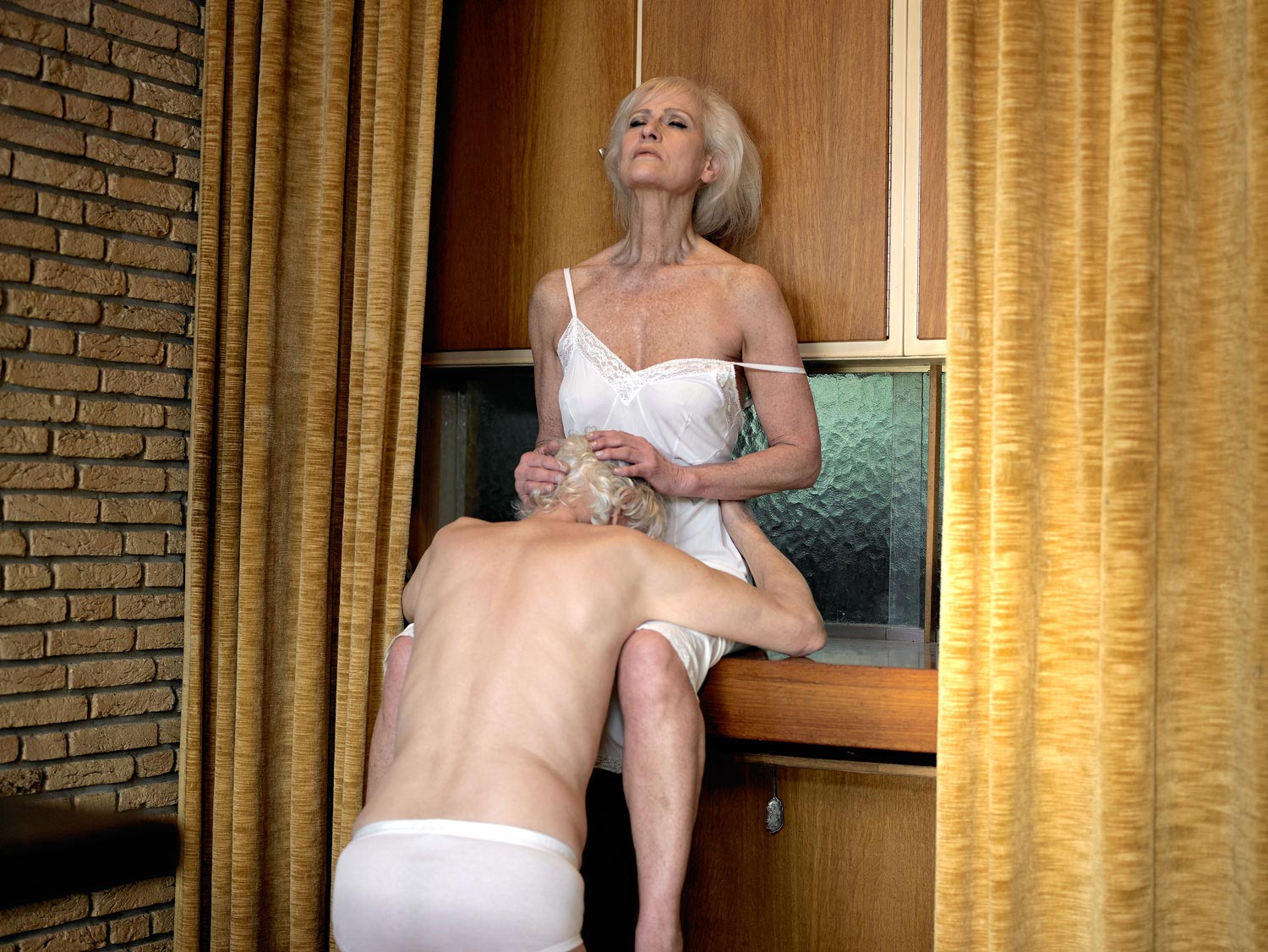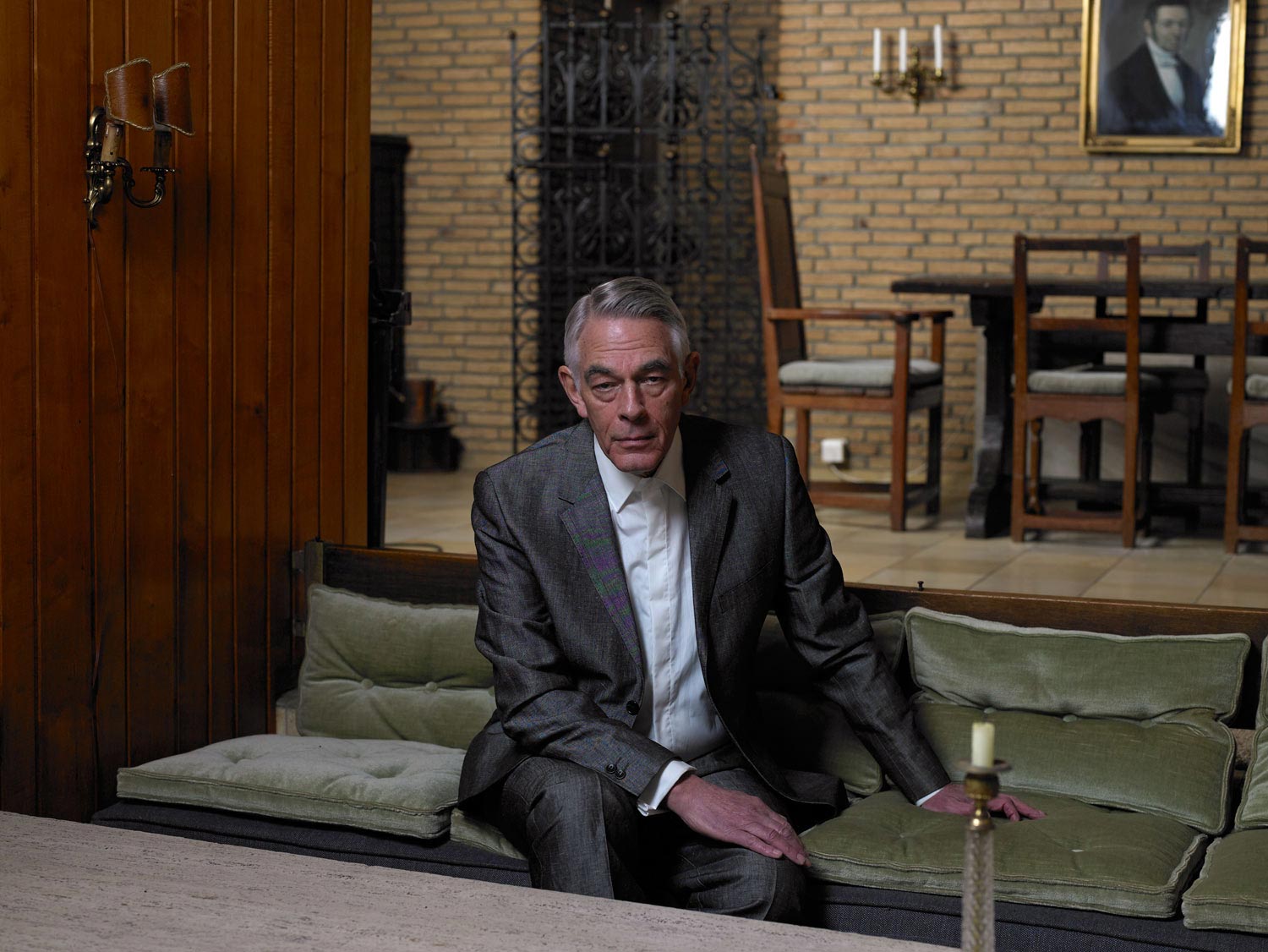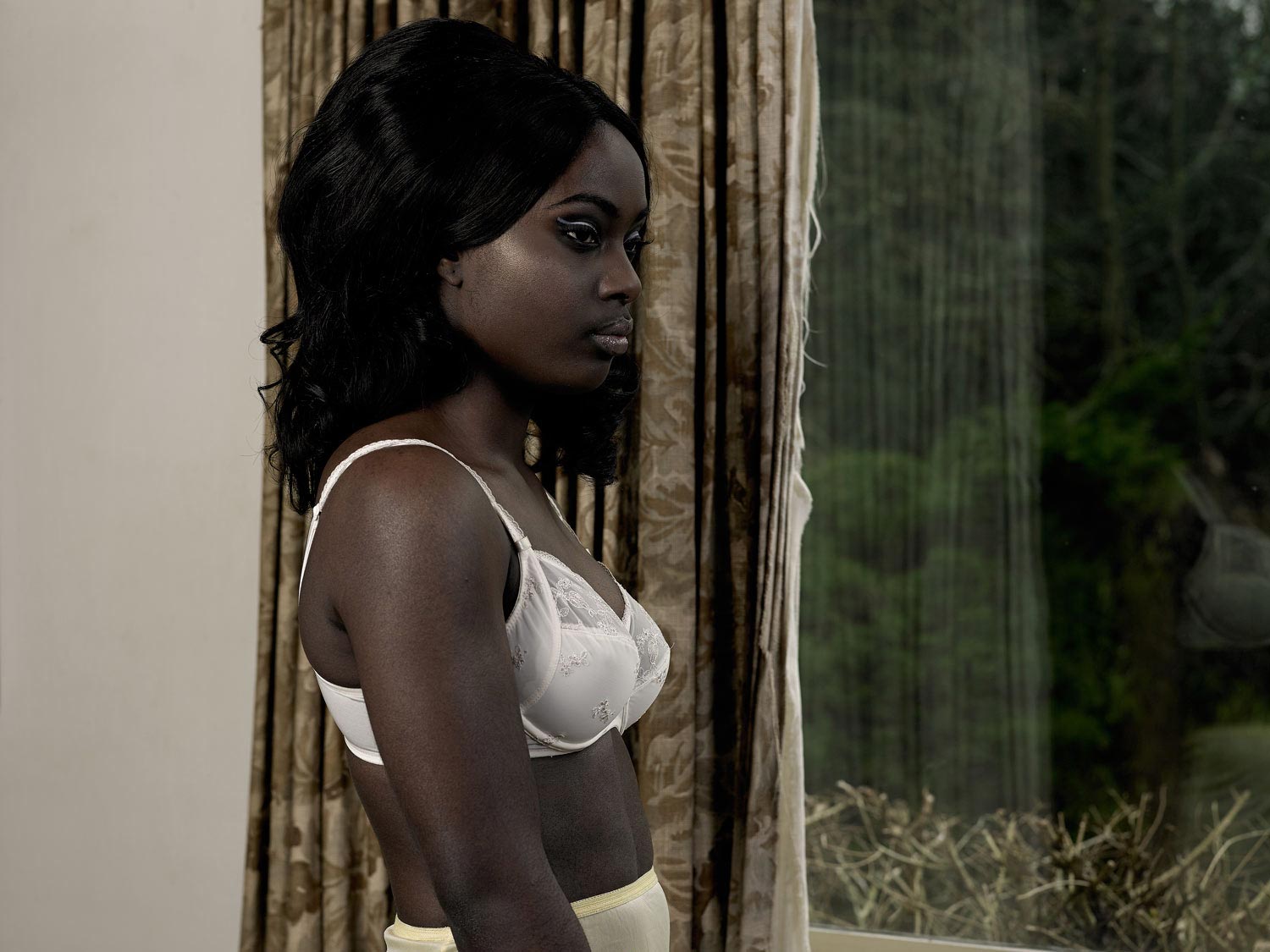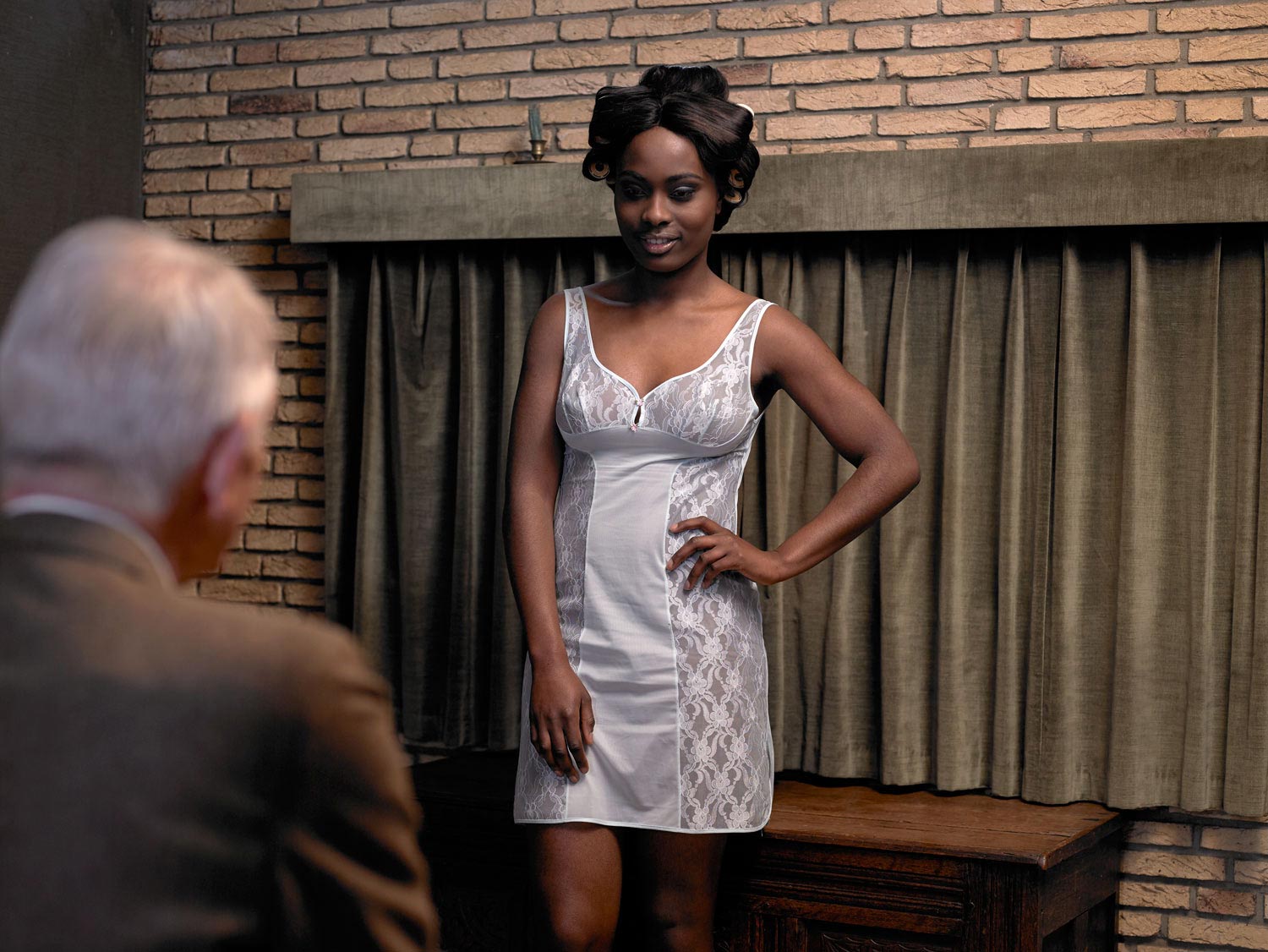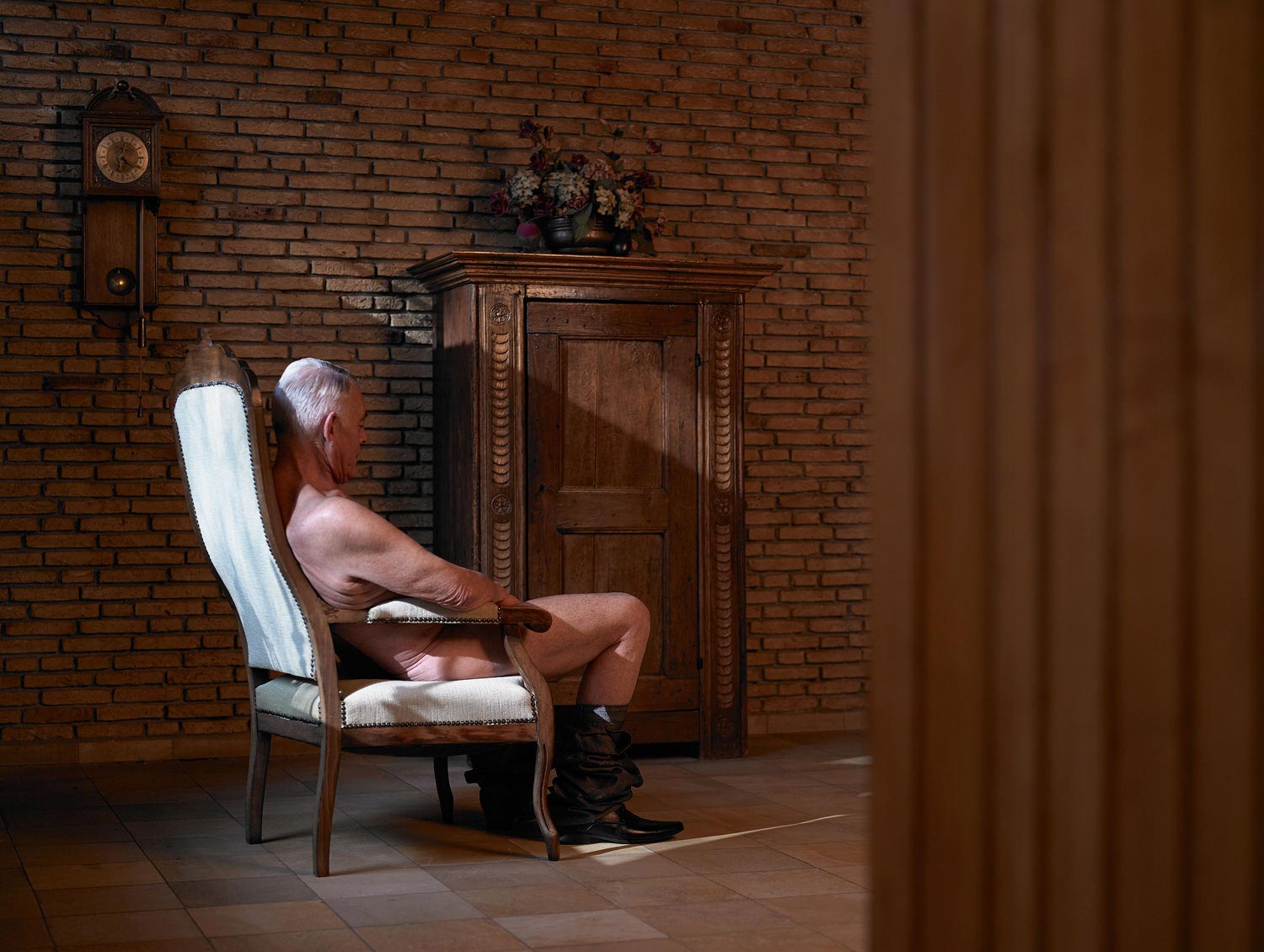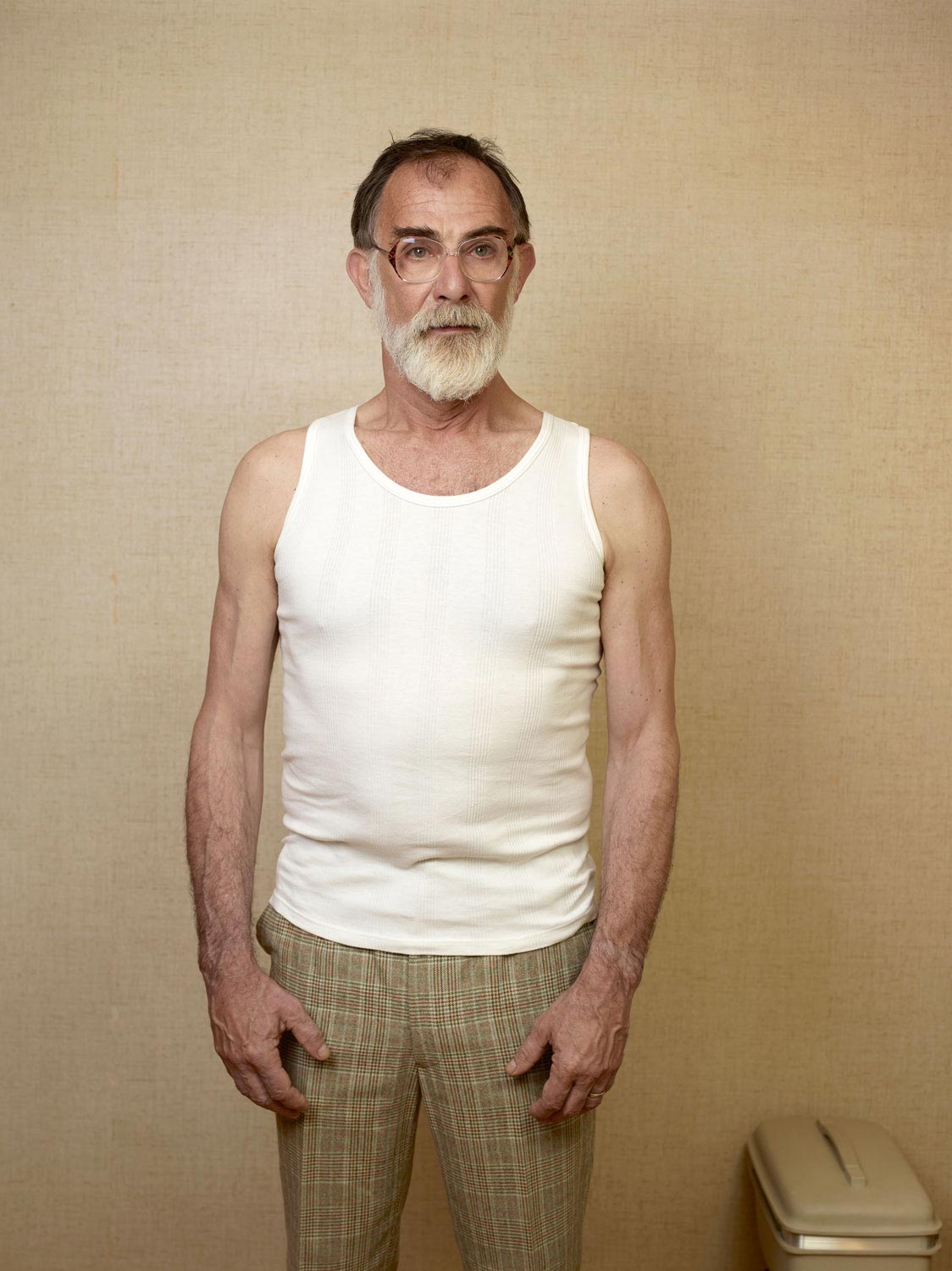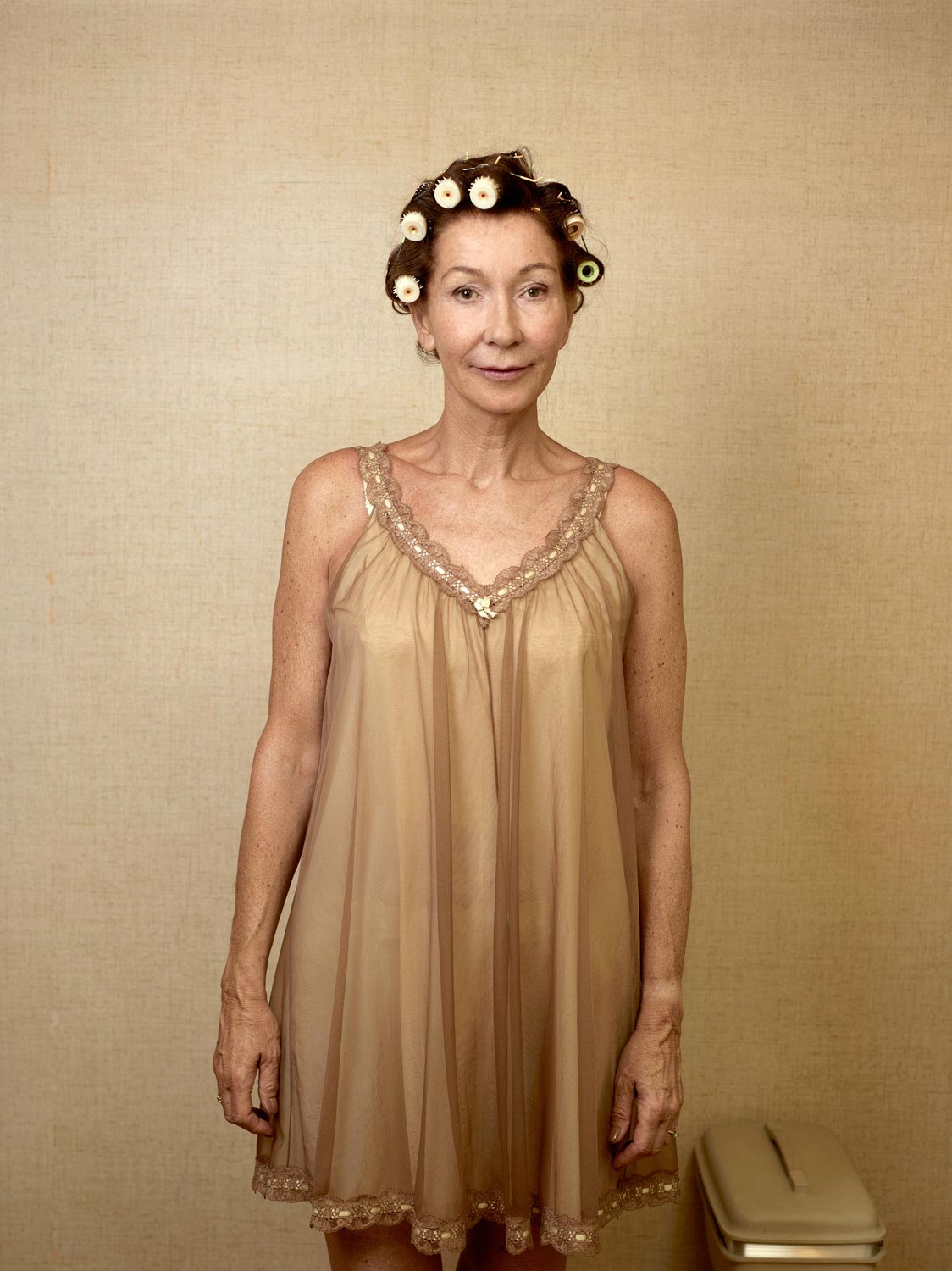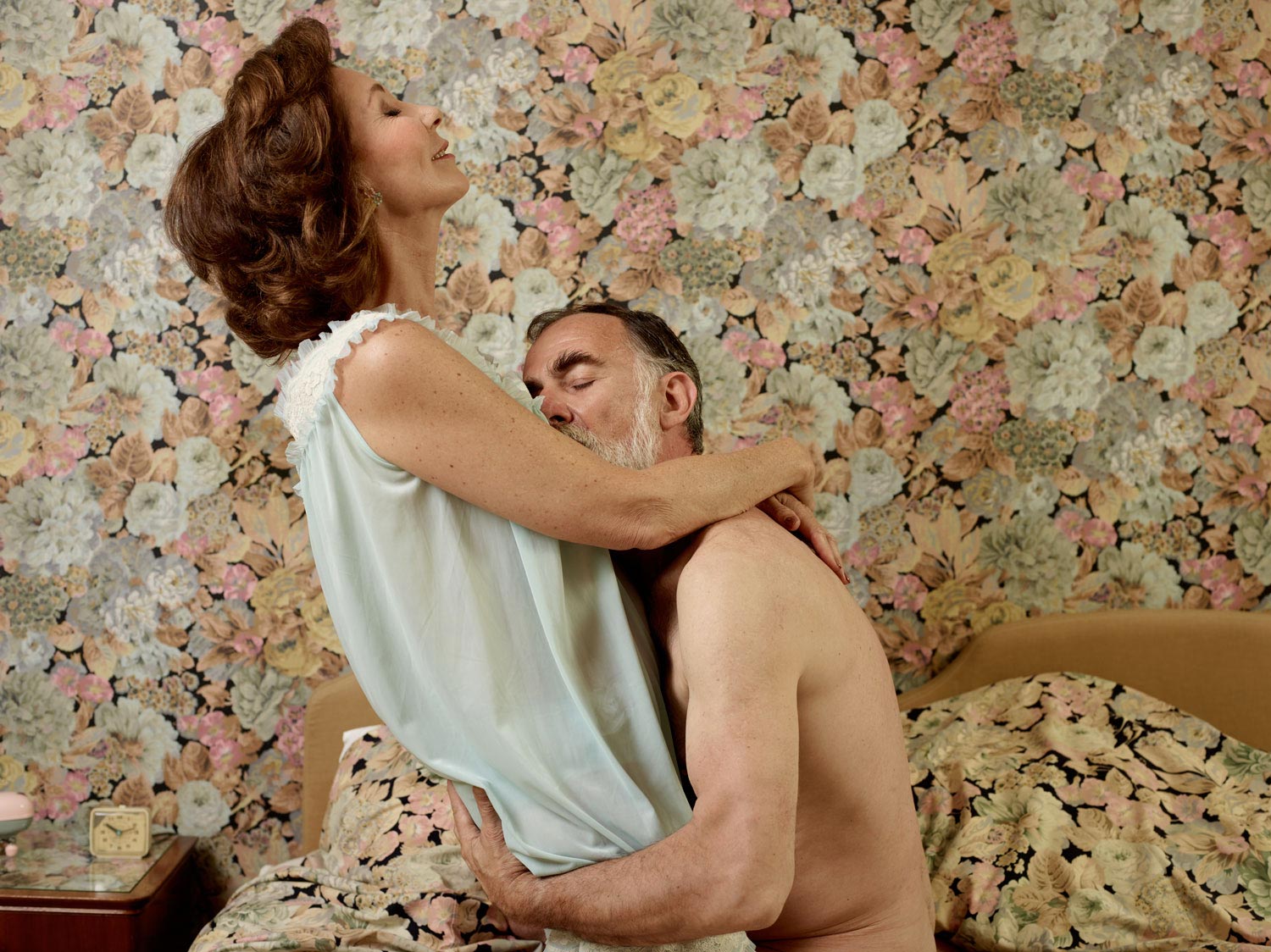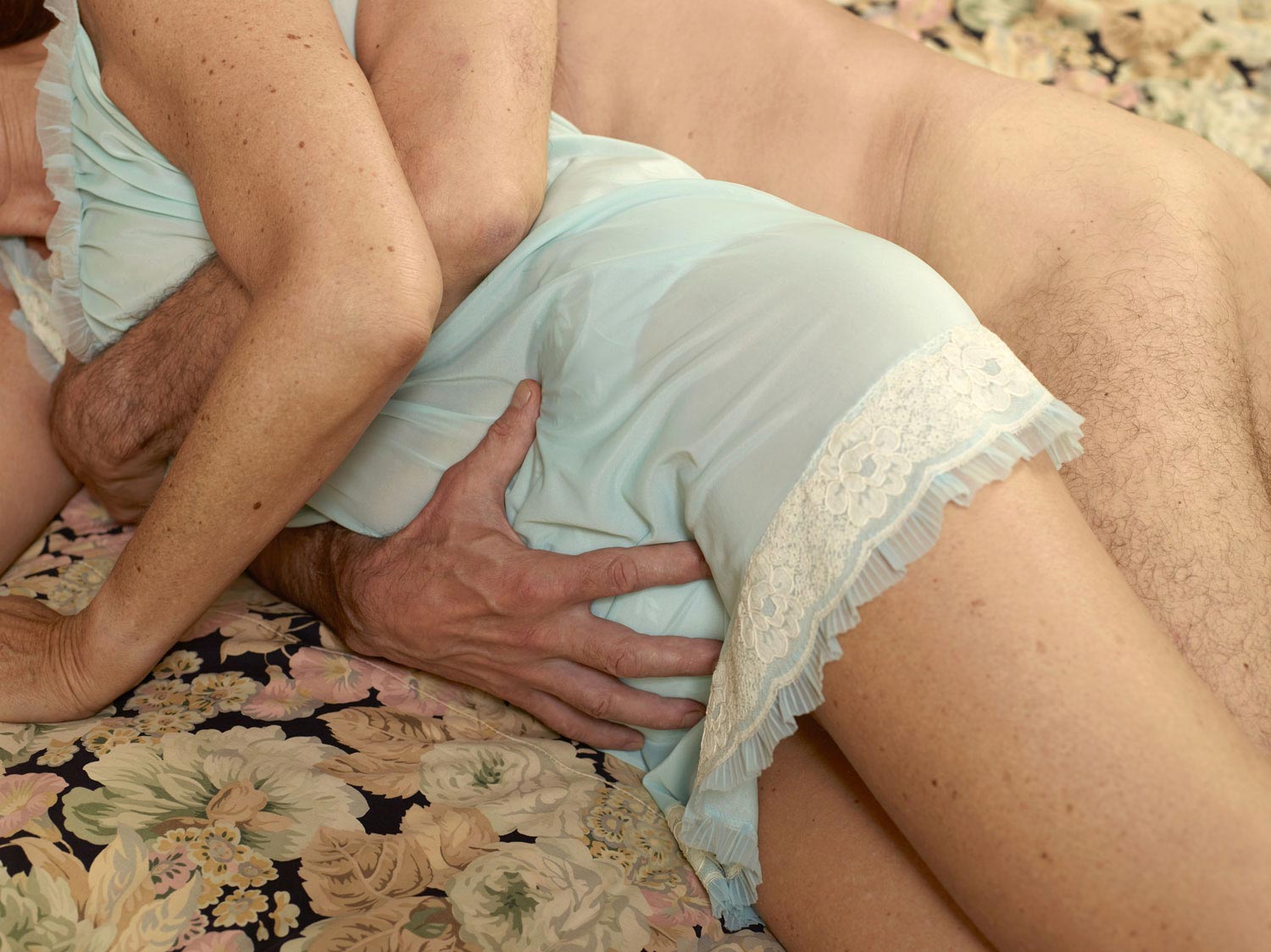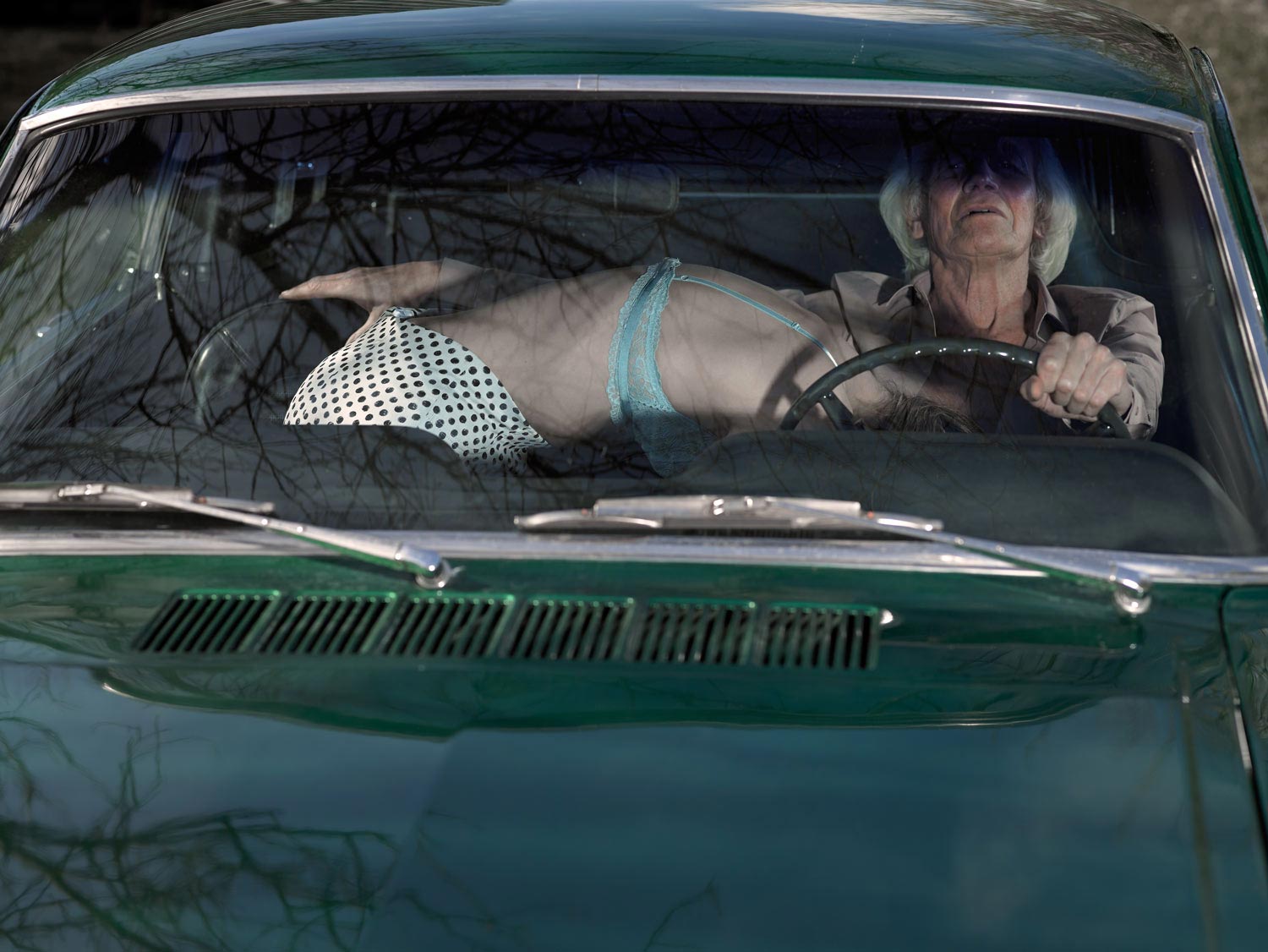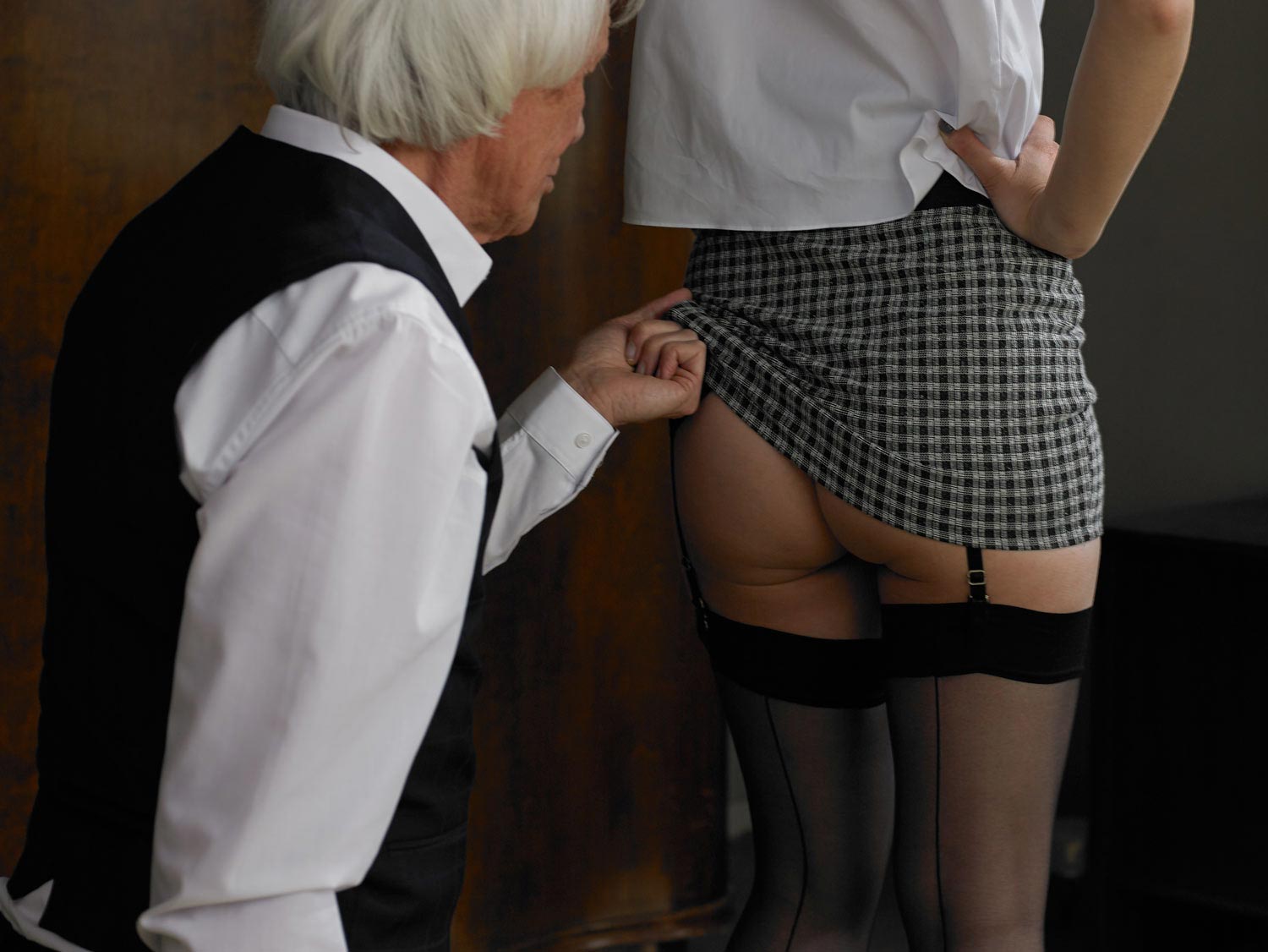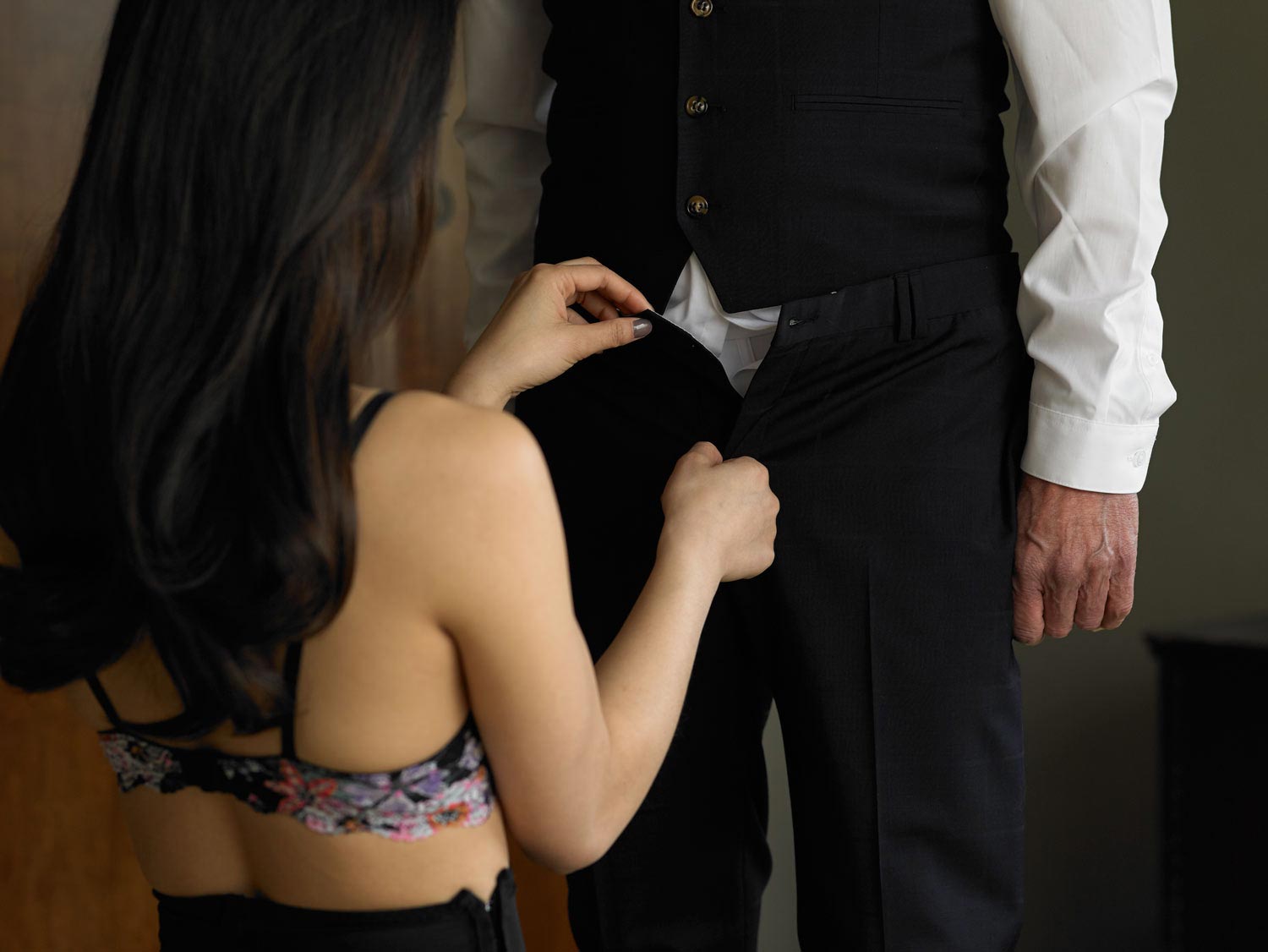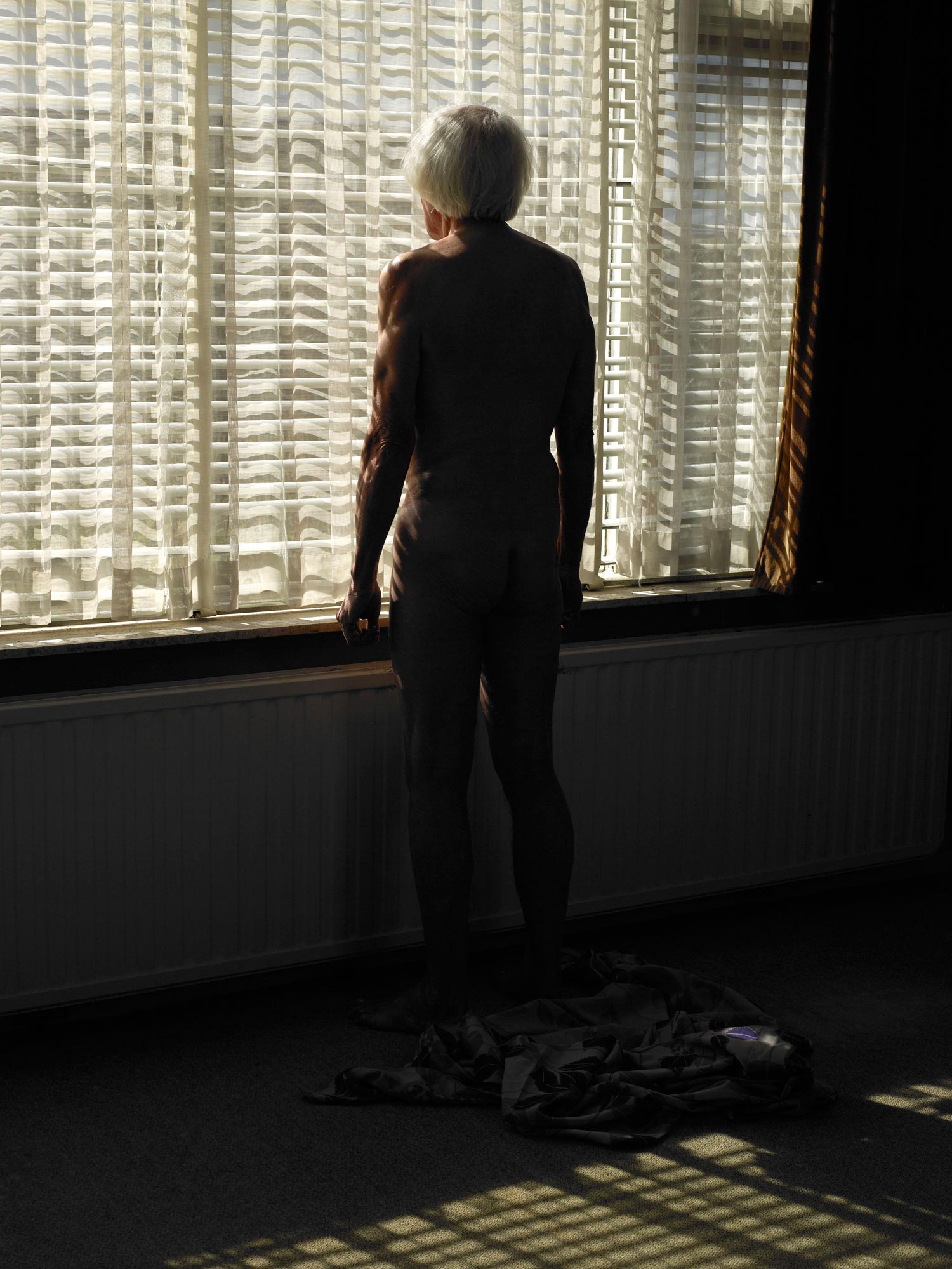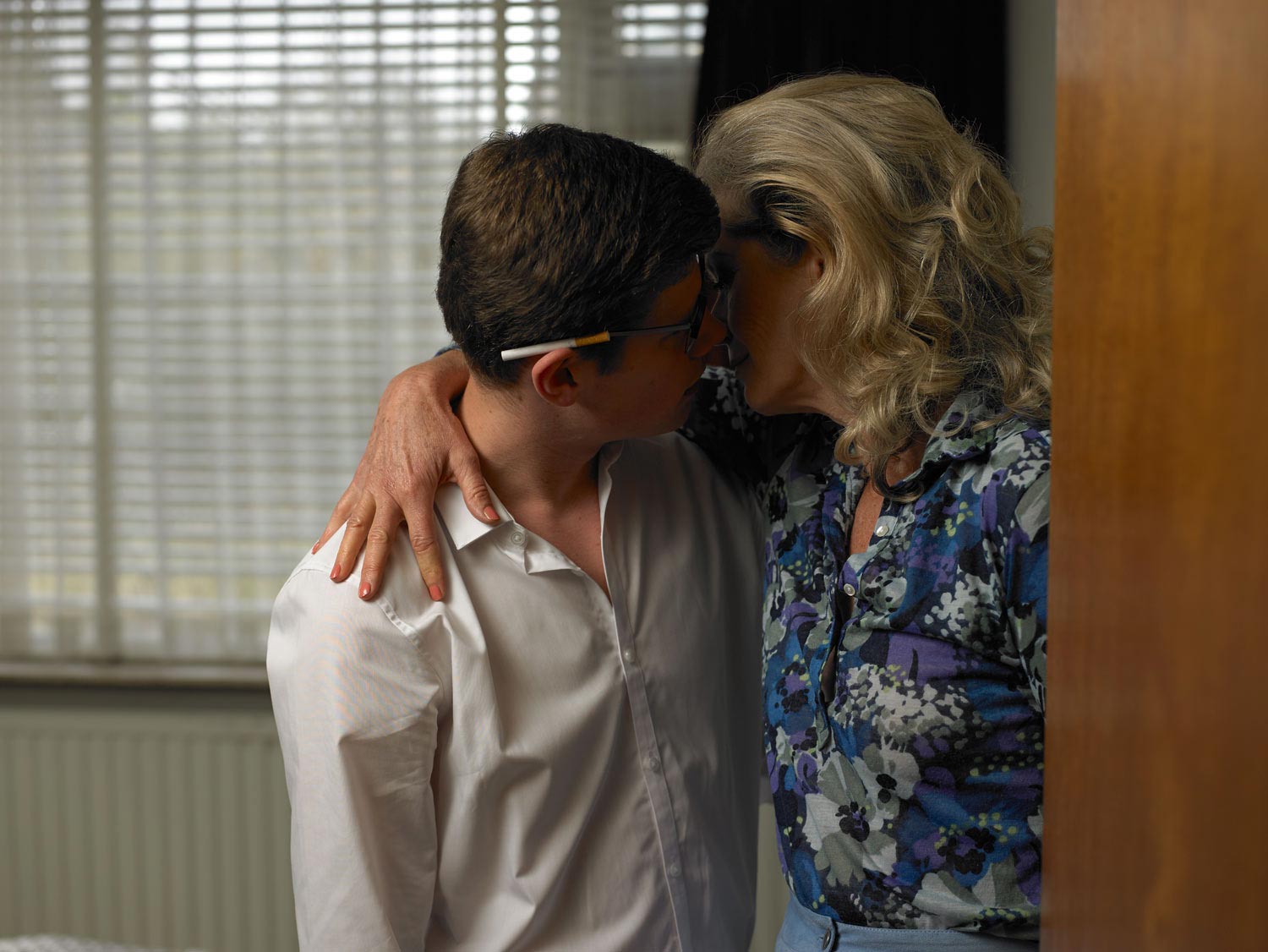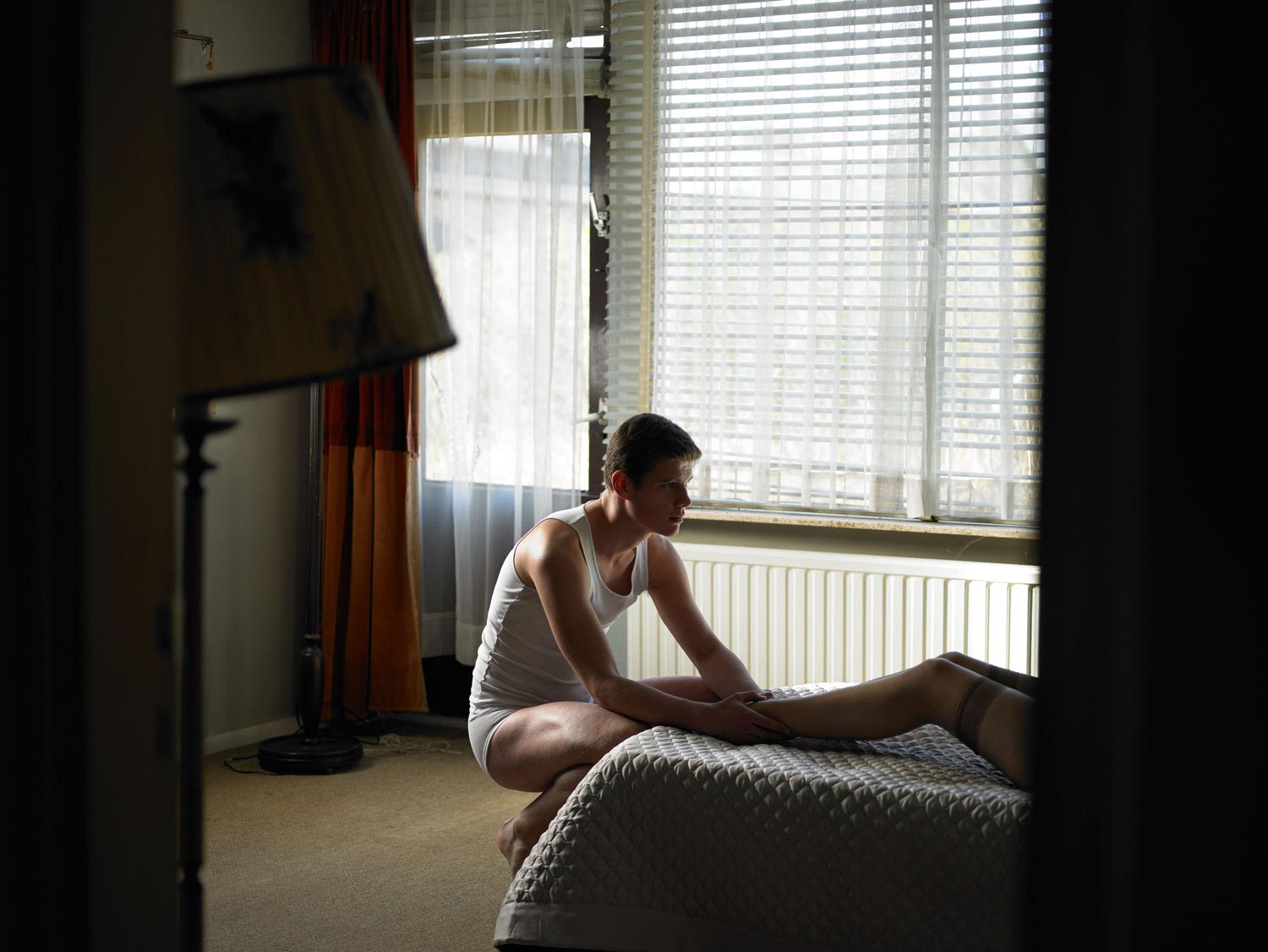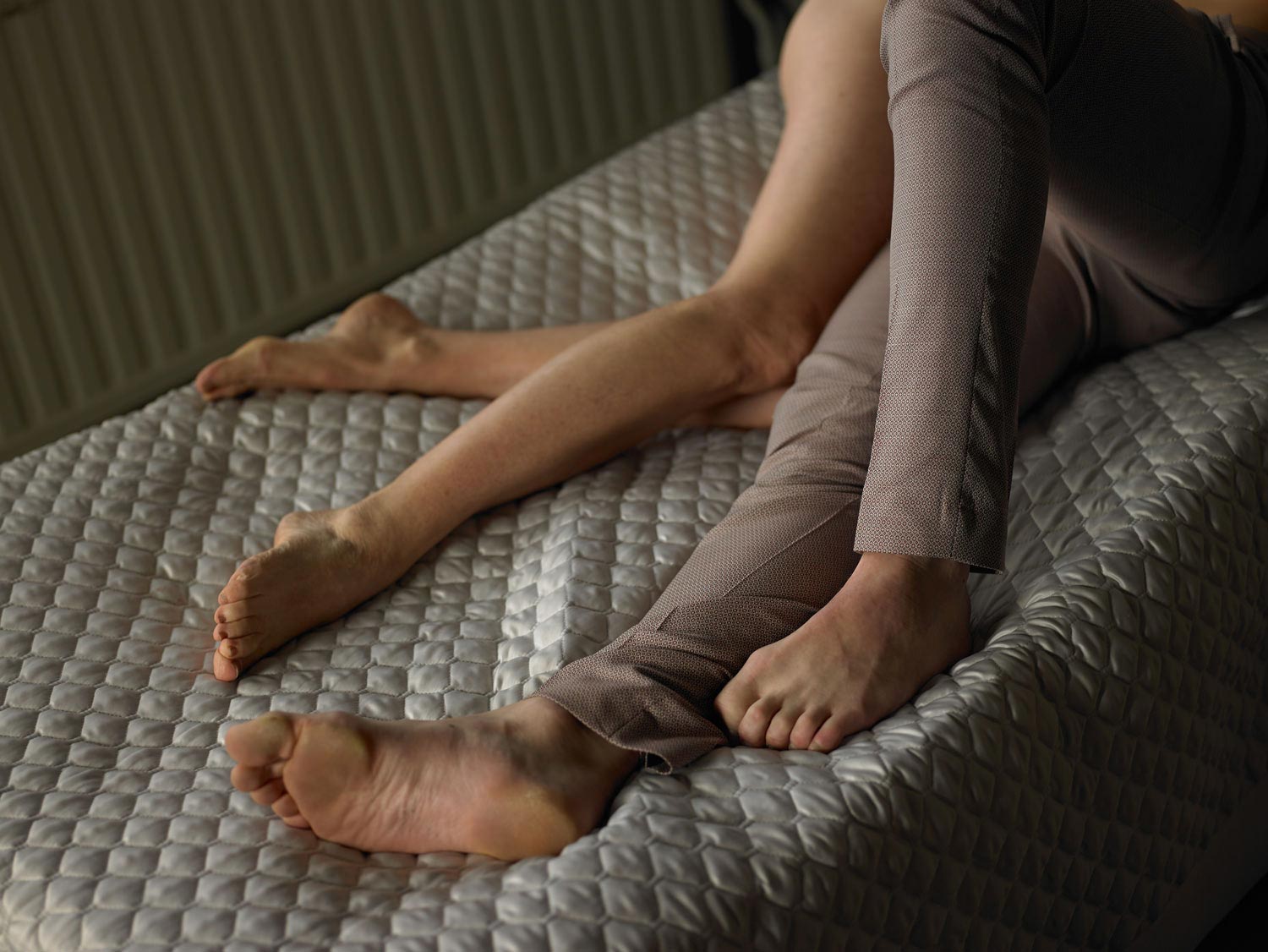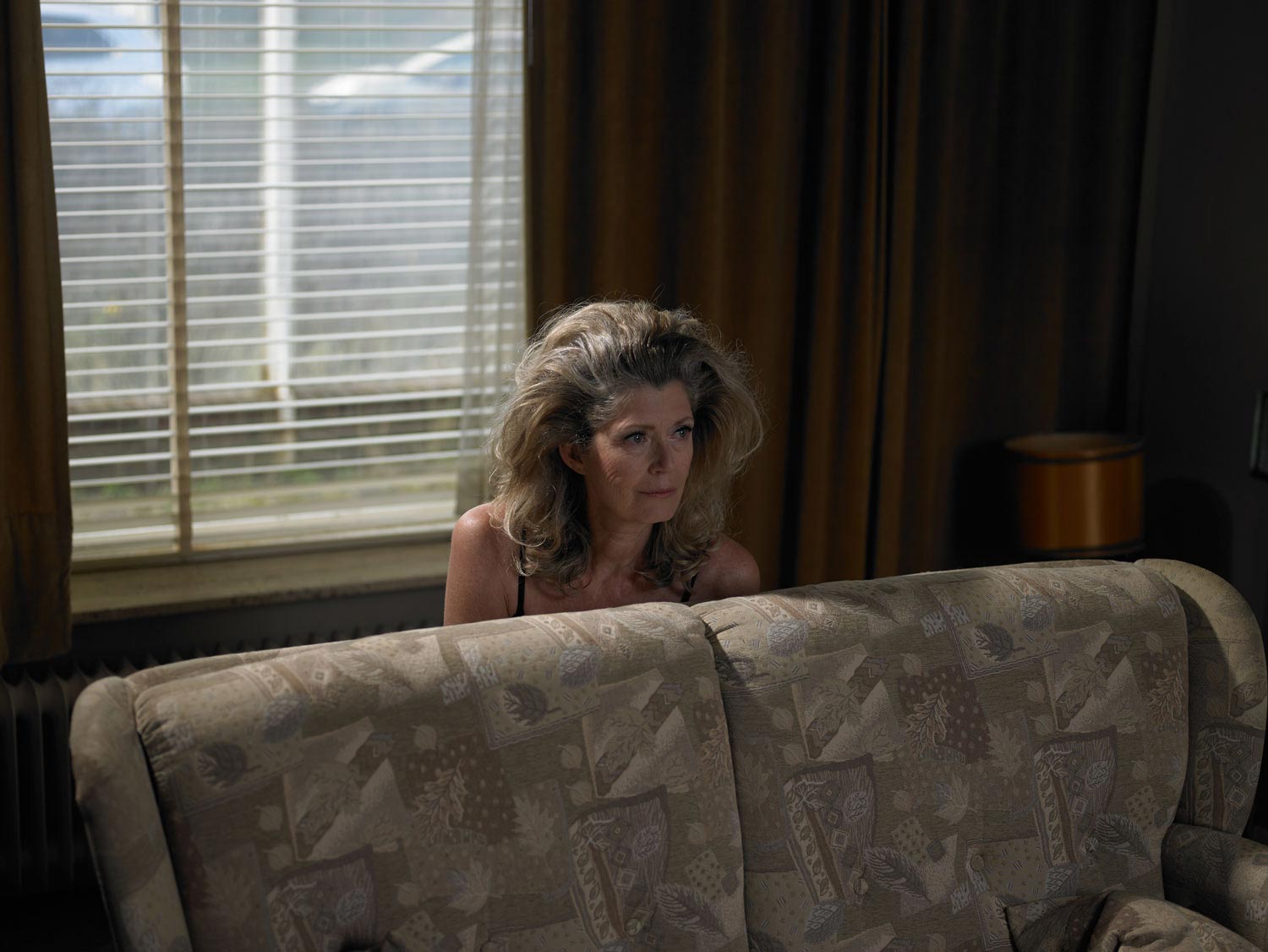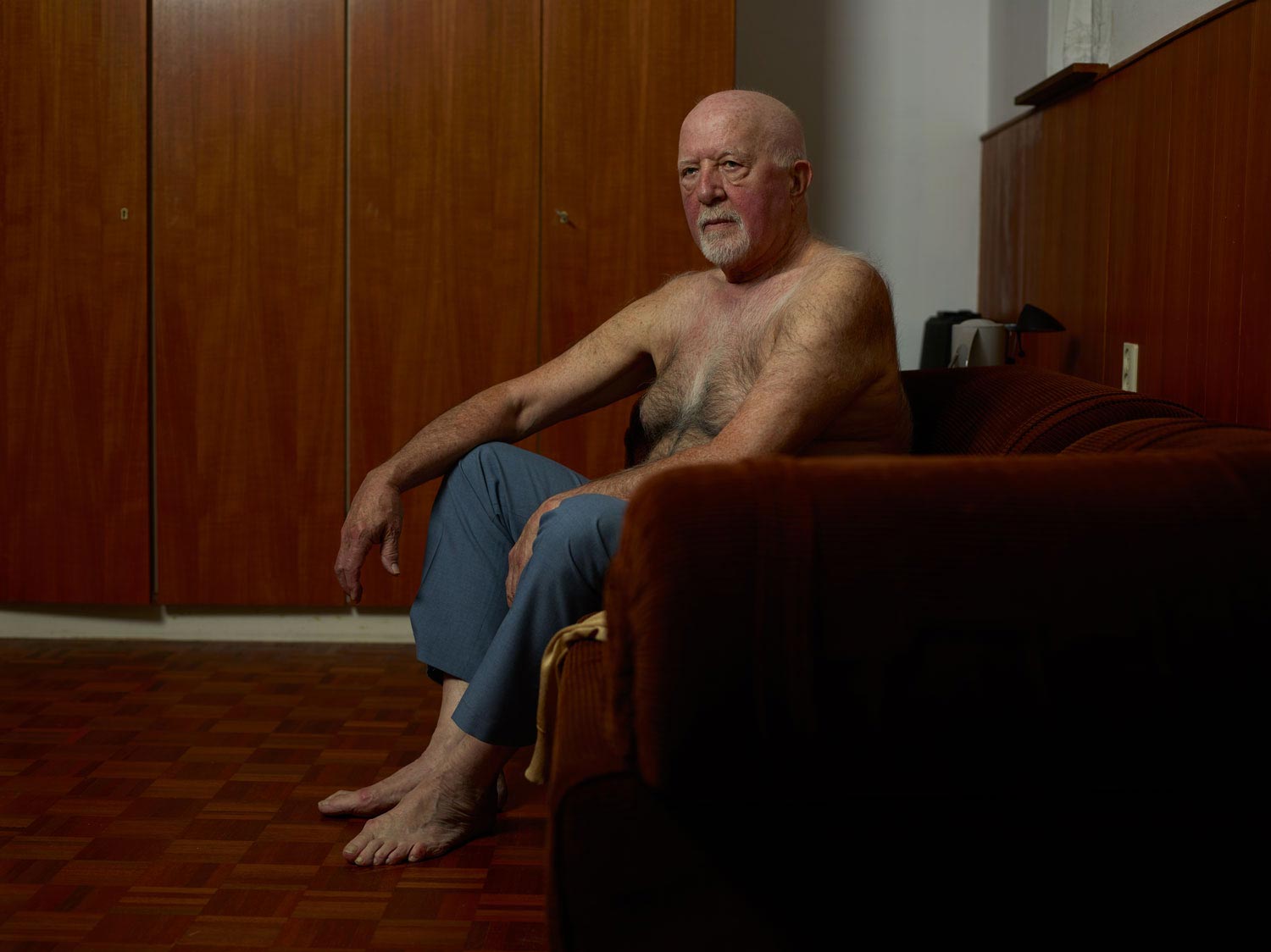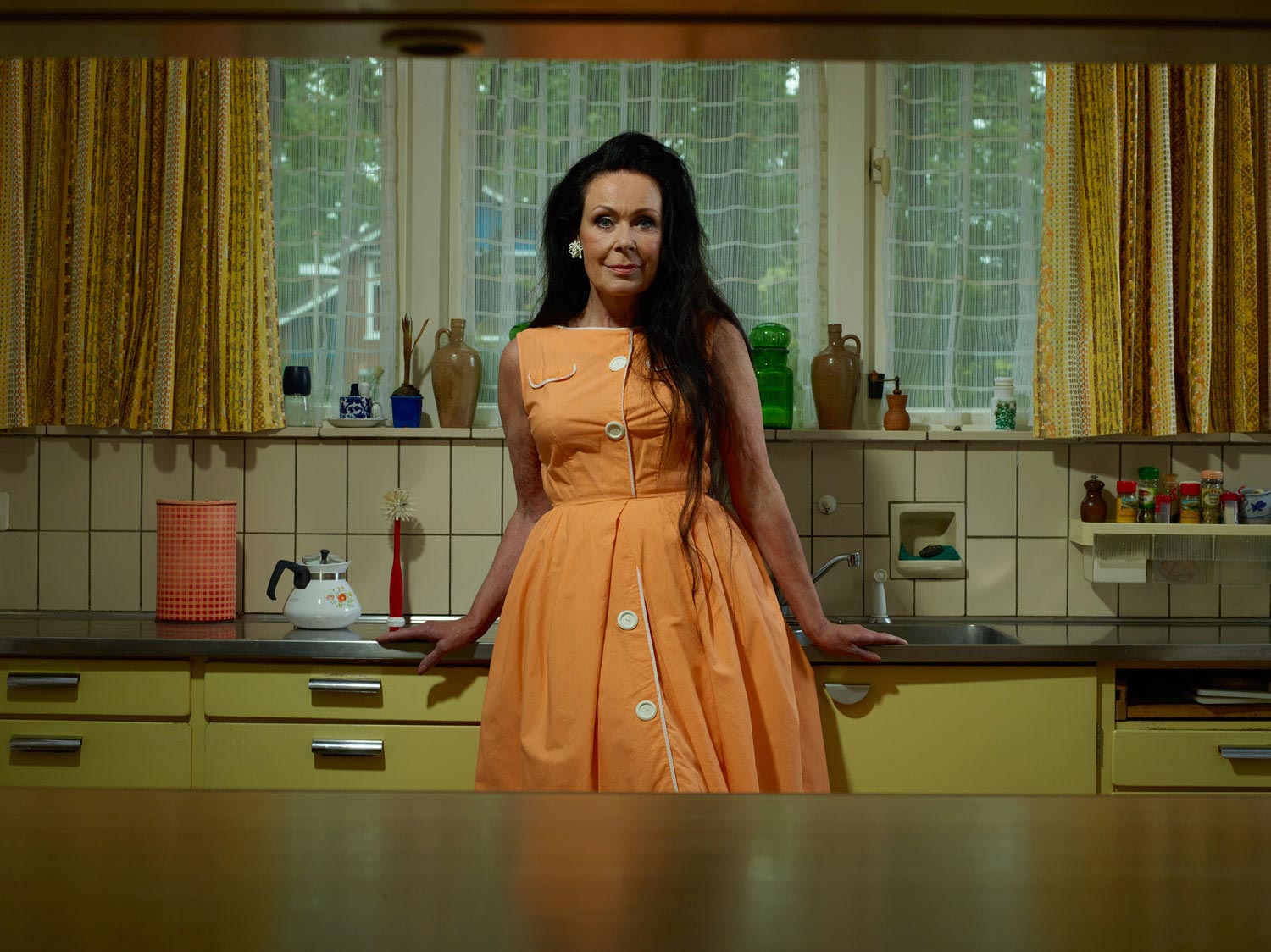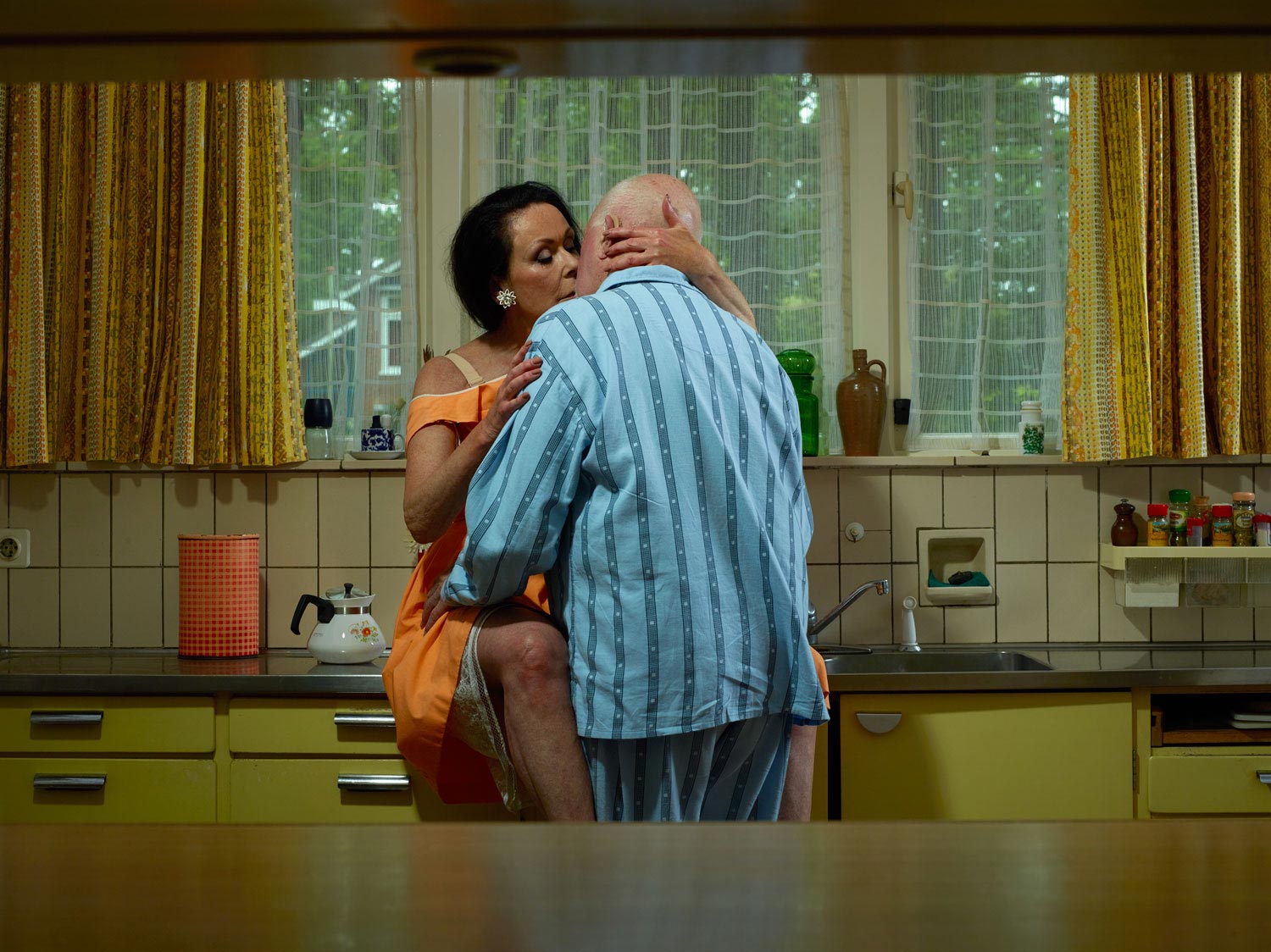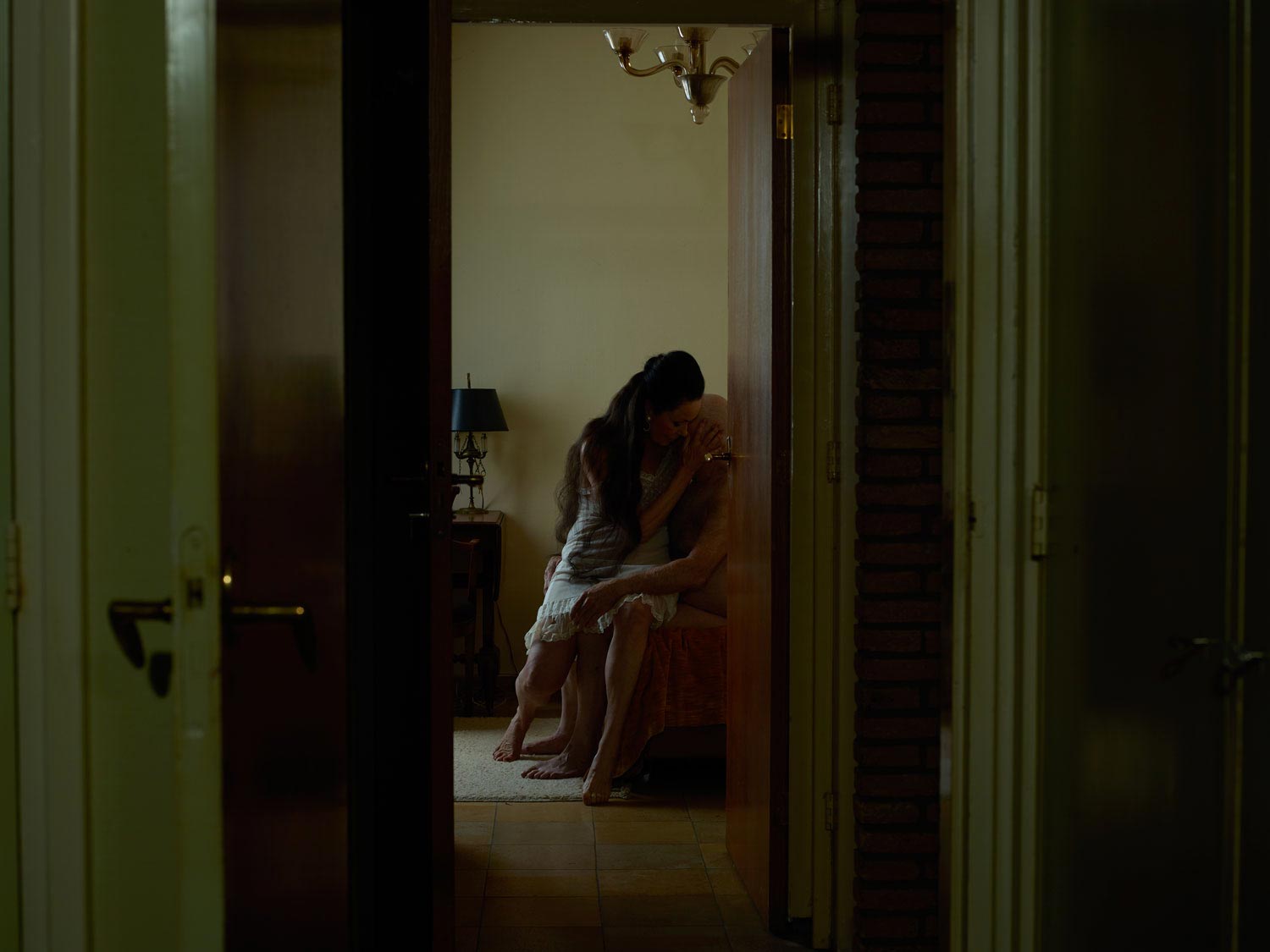 We spoke with Dutch photographer Annabel Oosteweeghel only a few months ago about Oblivious, a delicious work of staged photography that explored the daily grind of a long-married couple on one hand, and the lonely life of a young widow on the other. For her new series Old Love, Annabel worked further on the idea of older couples and imagined six prototypical love and sexual relationships for the elderly.
Hello Annabel, happy to speak with you again. How have you been?
Things are going great actually. After my previous project Oblivious, my work got a lot of attention.
What inspired your new project Old Love, and how would you describe it?
Since working on Oblivious, which had an old couple as the protagonists of one of the project's chapters, I kept noticing that magazines are only filled with images of young, beautiful, 'perfect' people; and how those images of young people often have a sexual subtext, which isn't the case in the representation of the elderly. But I find older people beautiful as well, and I felt the need to show it. I also wanted to show that they're still capable of intimacy, passion and desires.
Old Love is divided into six chapters, each one staging the relationship of a different couple, with a great emphasis on the sexual life of the characters. How much are these photographs about love, and how much are they about sex?
Some of the couples of Old Love have been married for many years and have found the love of their lives in the other person. They've grown old together and still feel passion for each other. Other characters are only looking for sex, which they may have missed for a long time. I especially wanted to show what strong fantasies older people can have about sex: the body ages but the spirit does not, and the spirit is free to dream and fantasize…
The six chapters present a broad range of relationships, from the loving one between Isabelle and Matthieu, to the purely sexual affair Barth has with Alexandra, a much younger prostitute. What was your process for creating the characters and the stories of Old Love?
A much younger 'maitresse'—not a prostitute. But of course viewers are free to have their own interpretations! I used the different couples to explore different kinds of love and sexuality. It was important for me to show that older people have the same wild desires and passions that young people have—Old Love is an attempt at breaking taboos about how we look at older people.
Like for Oblivious, for Old Love too you decided to stage the stories in the 1960s. What fascinates you so much about that era?
I like to create and stage fictional stories, and setting them in a different time helps me with that process. Of course I'm also attracted to the aesthetics of that decade, but the most important thing for me was to celebrate the intimacy and sexuality of older generations; so I traveled back to the 1960s, the period in time when those generations were still very young.
Did you have any specific references or sources of inspiration in mind while working on Old Love?
No, I didn't. It was quite strange, but as soon as I decided to make a project about the sexuality of older people, all the stories I eventually used just came to my mind, and I really enjoyed creating them.
How do you hope viewers will react to the images of Old Love, ideally?
That people understand a bit more the intimate life of the elderly.
Finally, which of the six scenarios outlined in Old Love do you wish for yourself?
Ha! Well, I've been happily married for 14 years now, so if I could choose I would like to end up like Isabelle and Mathieu.
Annabel Oosteweeghel's Old Love is currently on view at Museum Hilversum in Hilversum, the Netherlands—see here for more details.