FotoFirst — Rachel Cox Constructs (and Photographs) Funeral Spaces to Revisit Feelings of Loss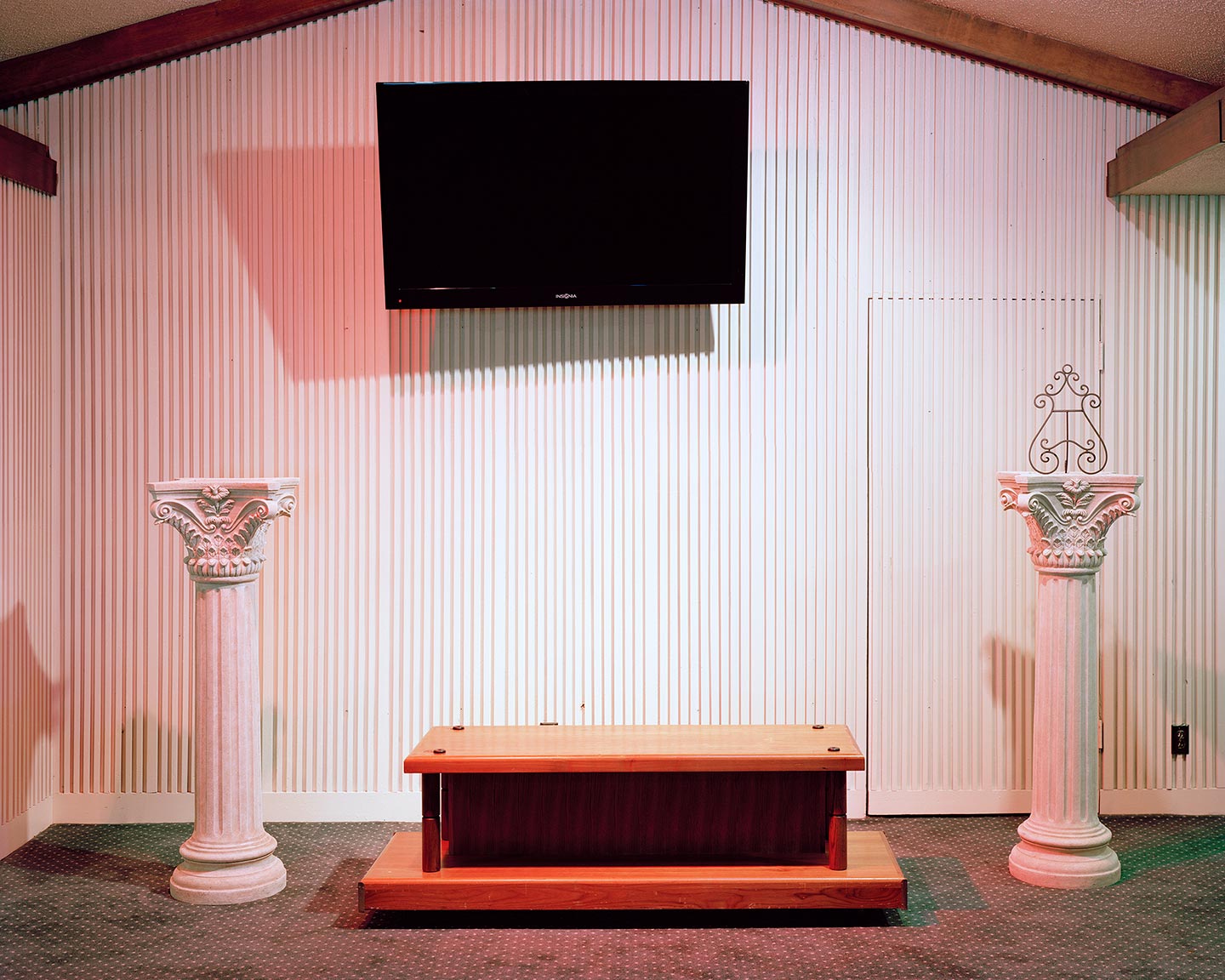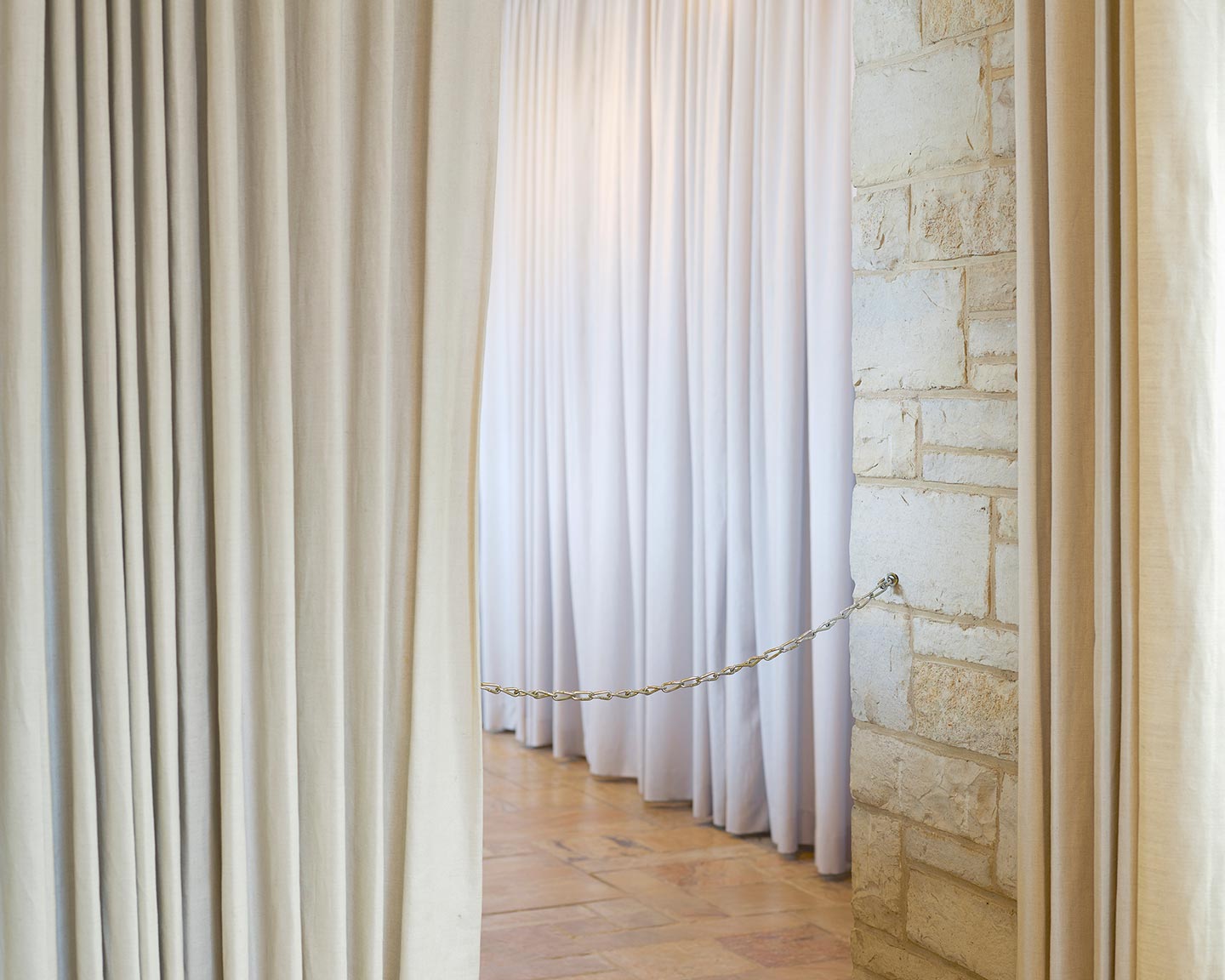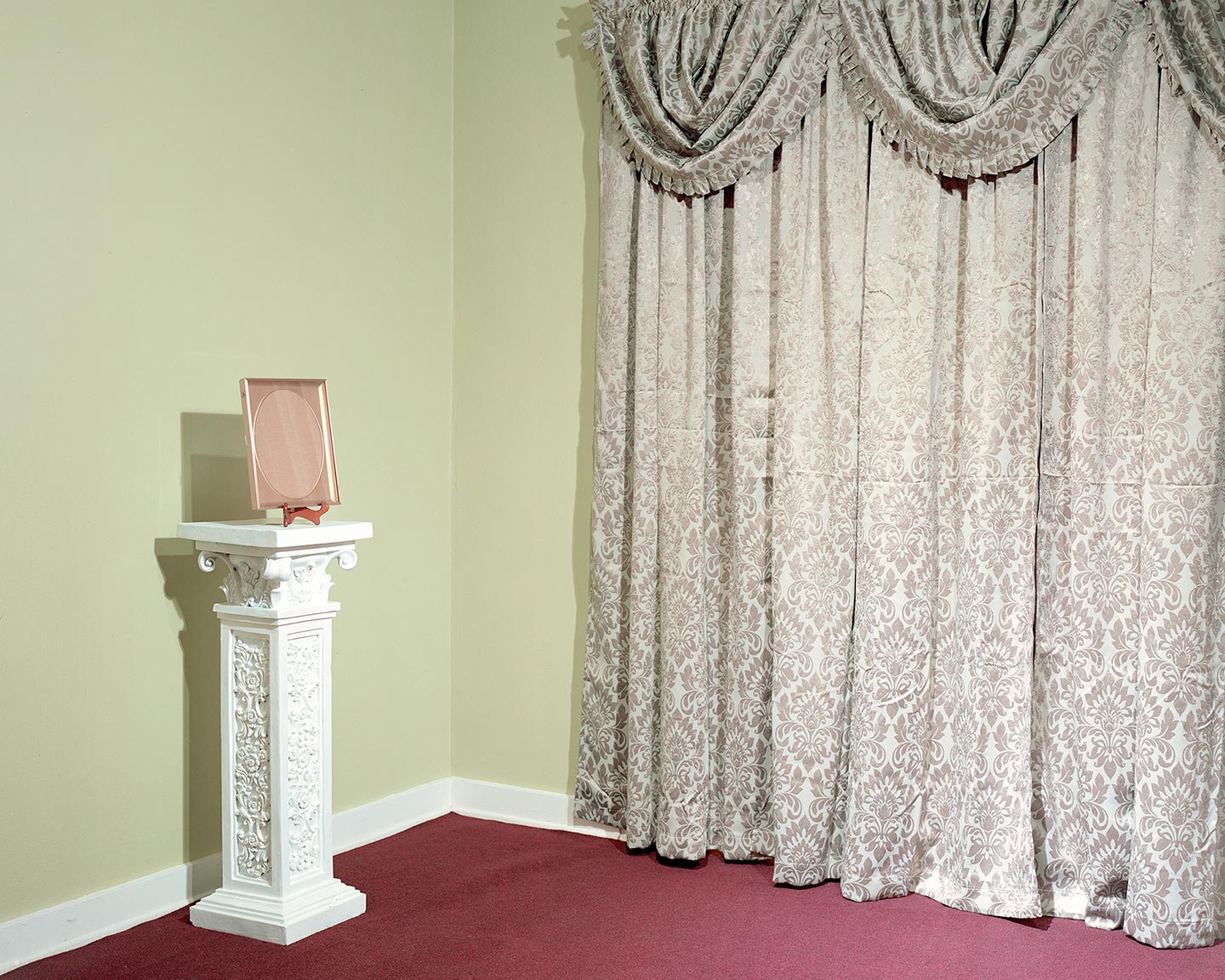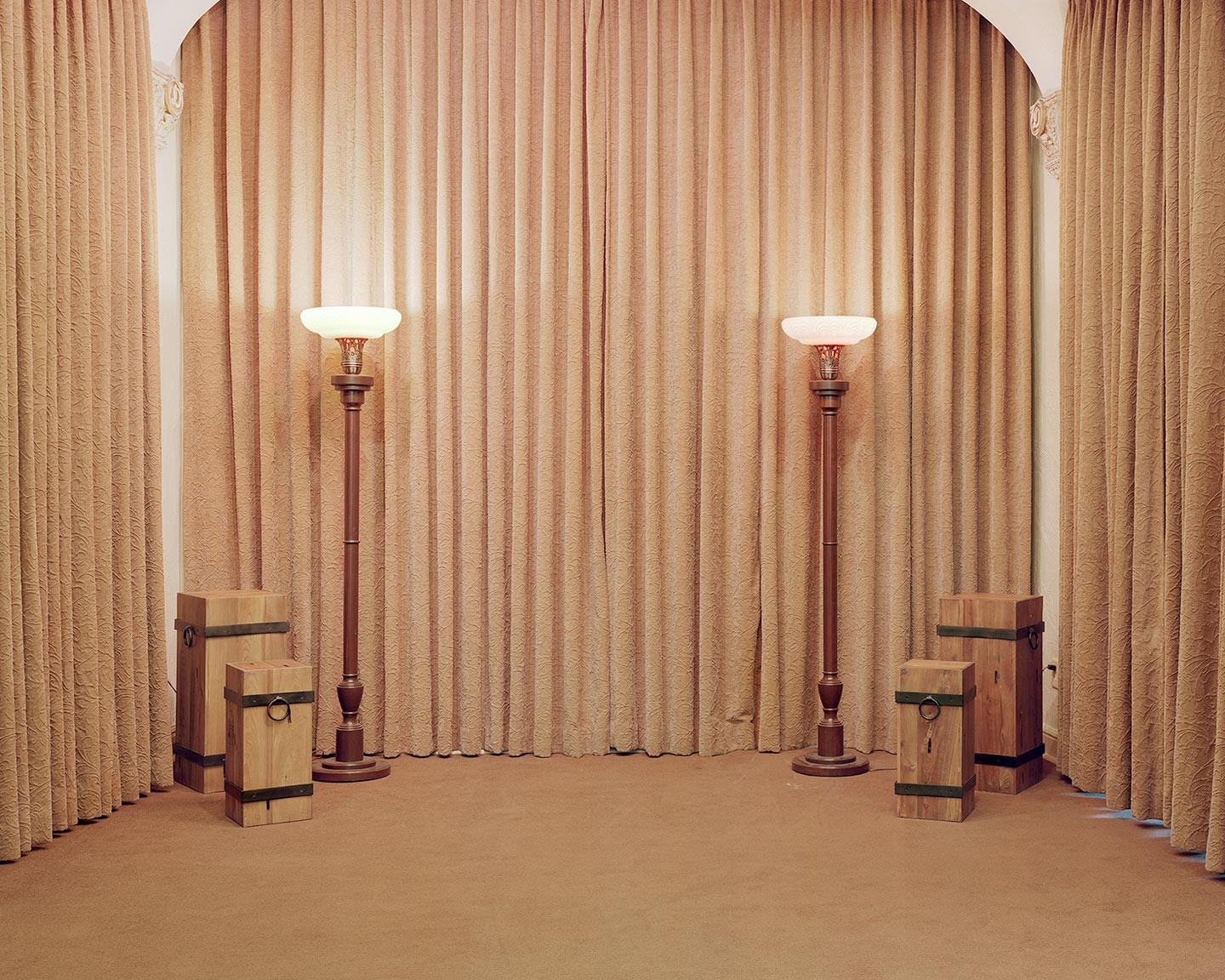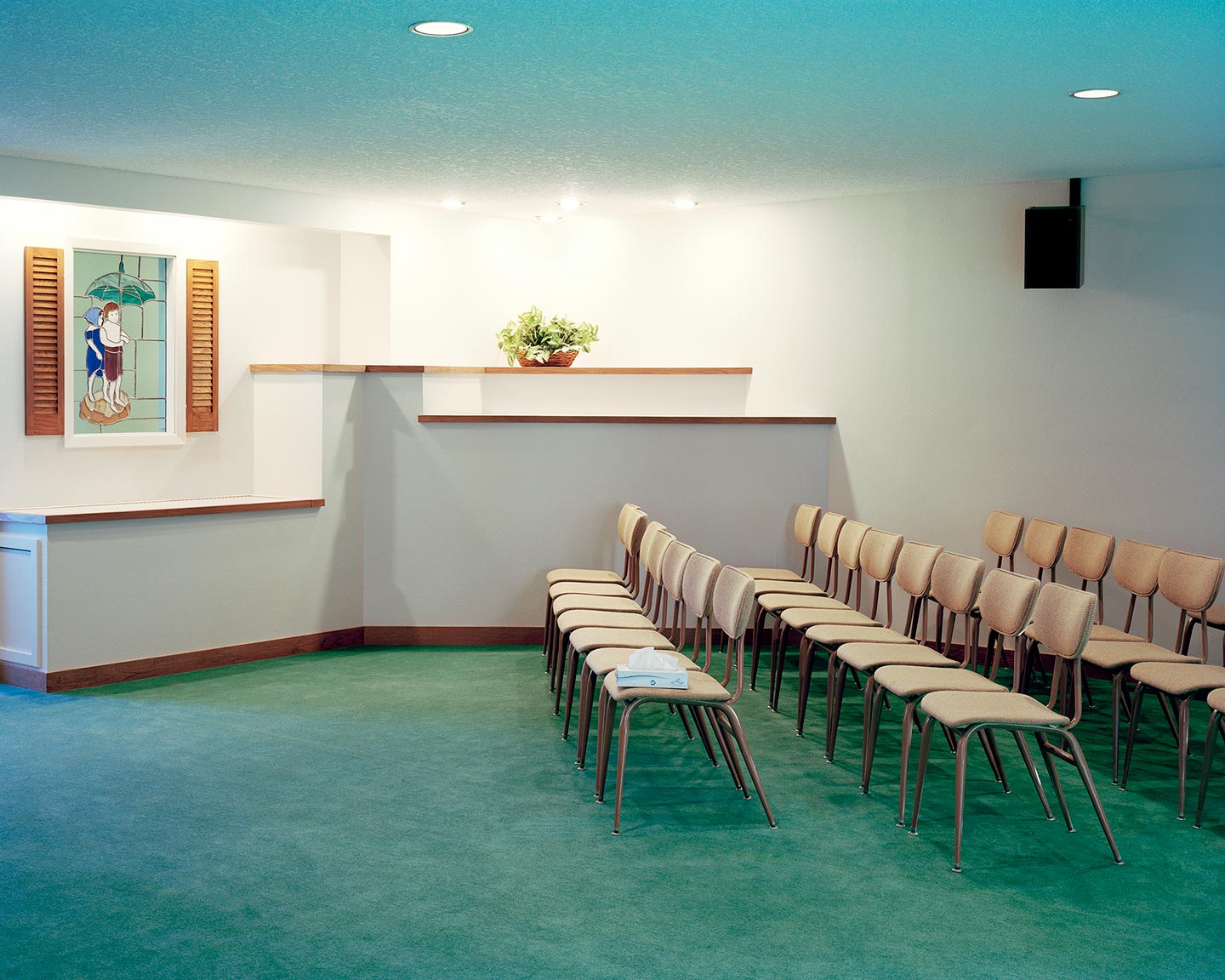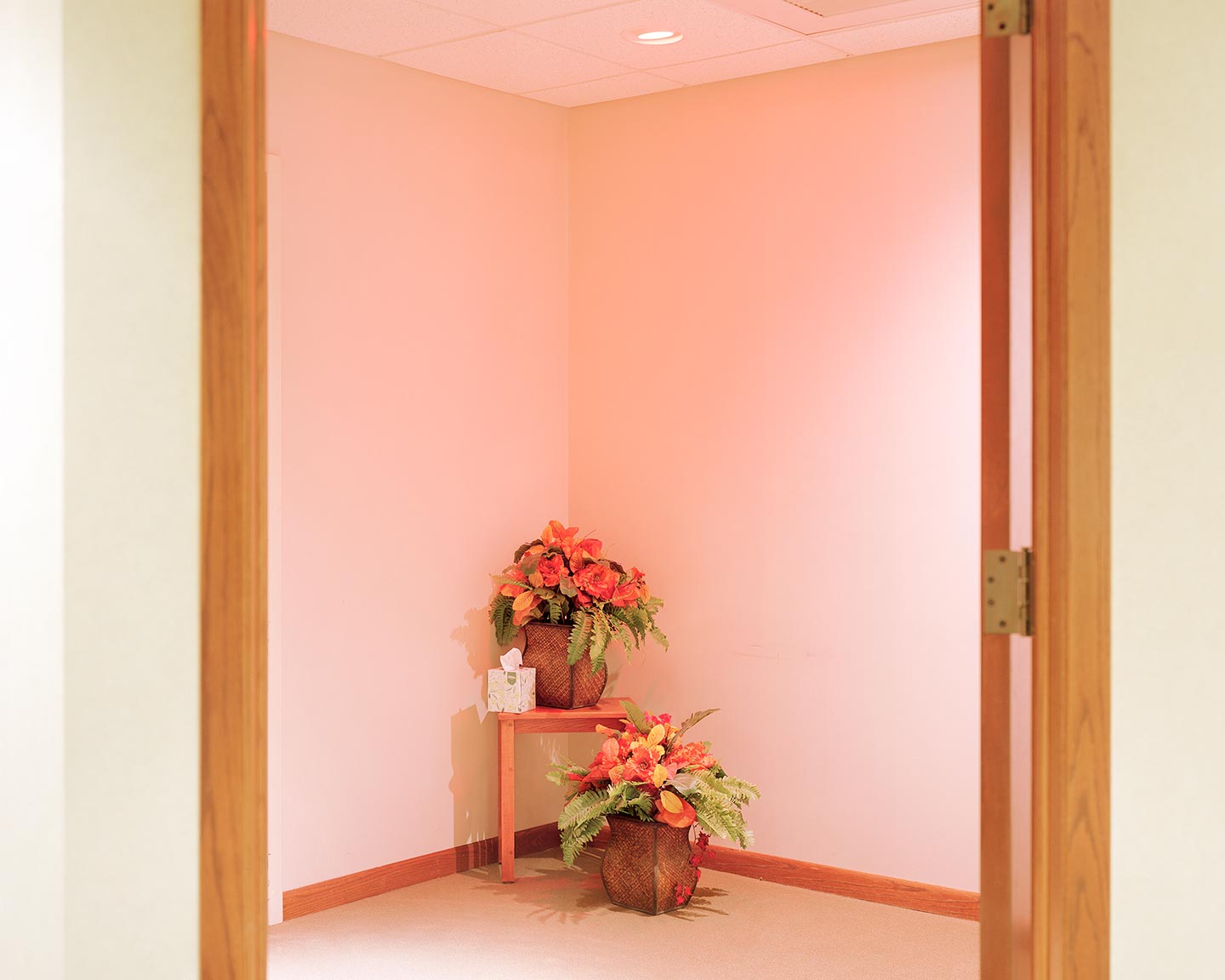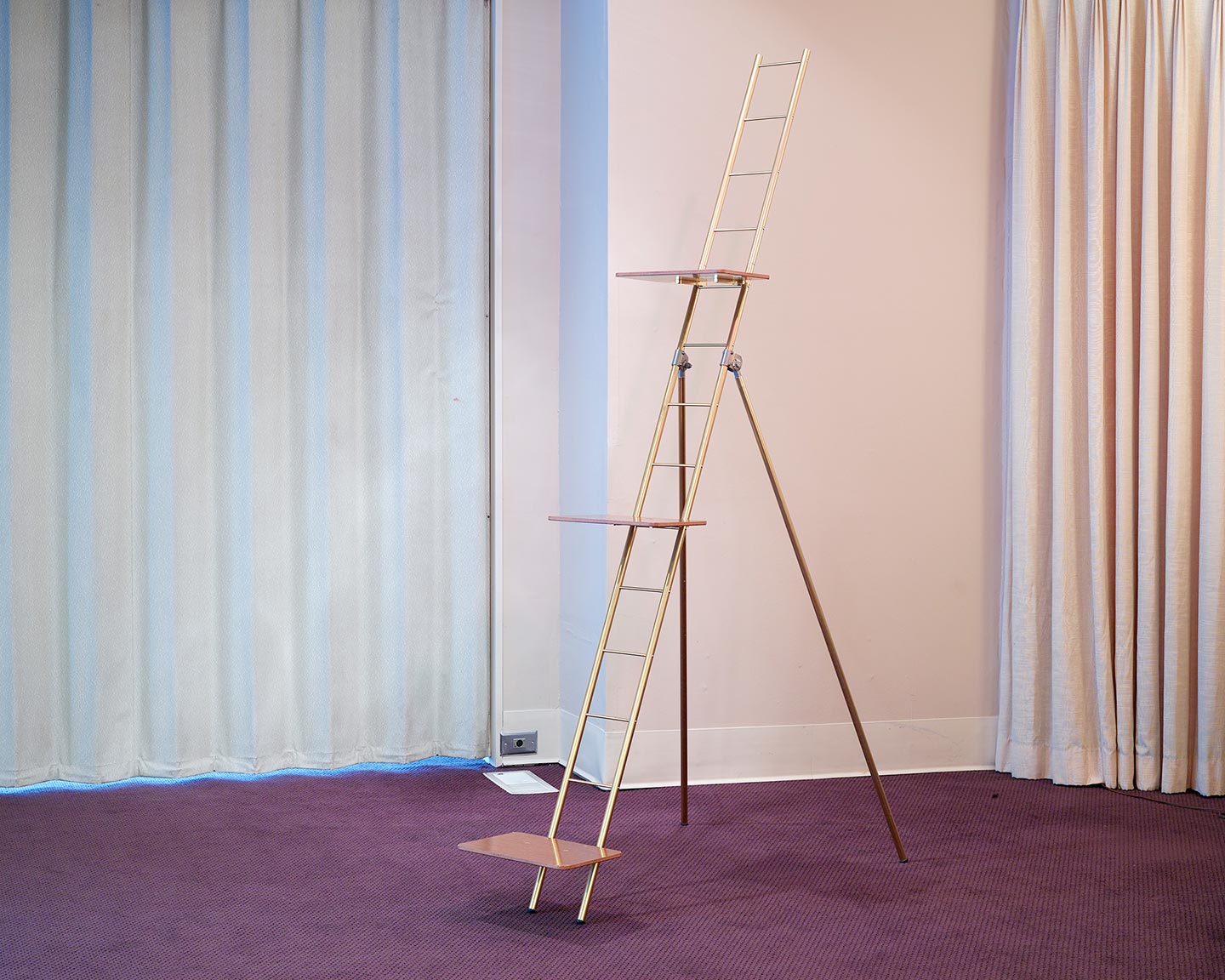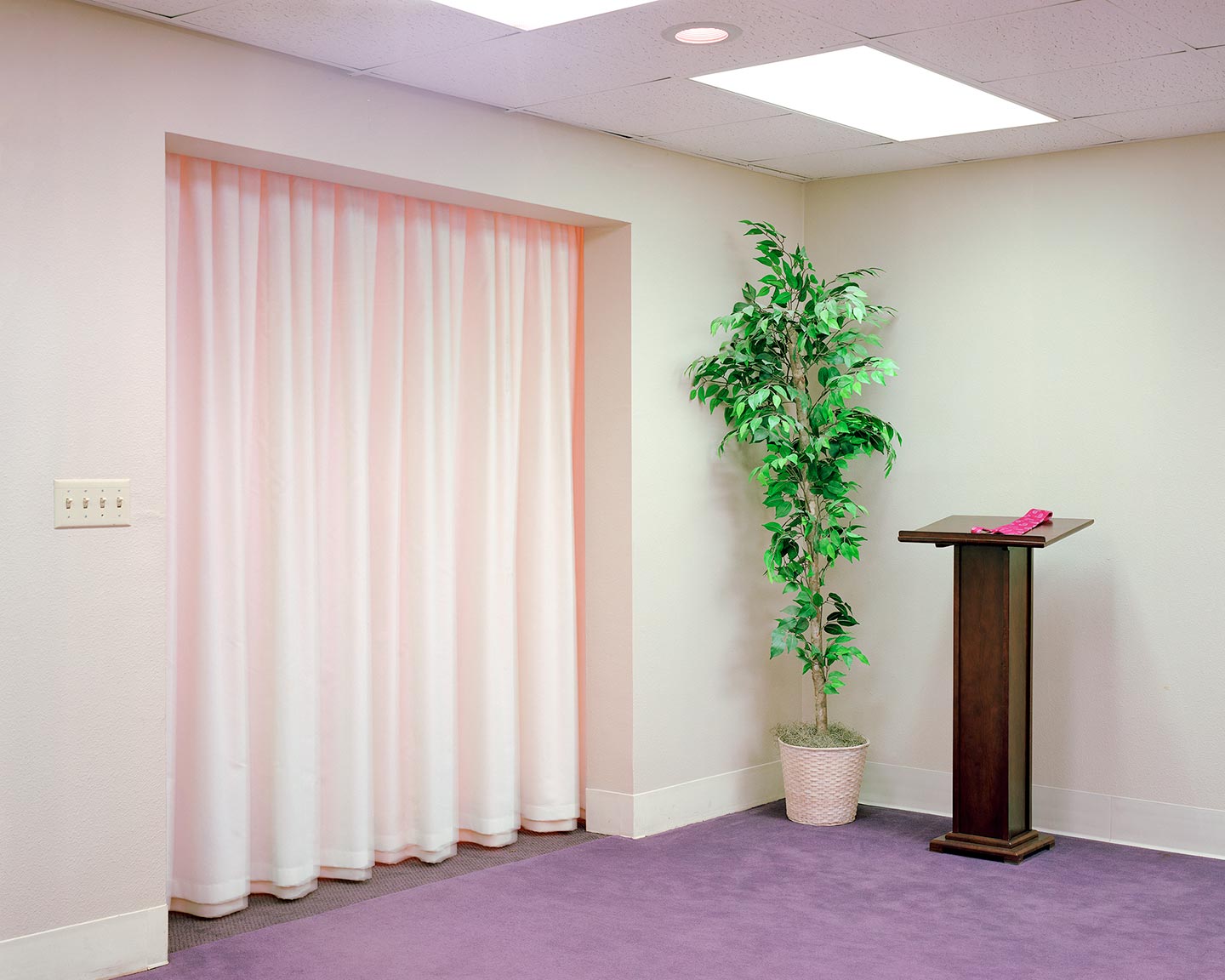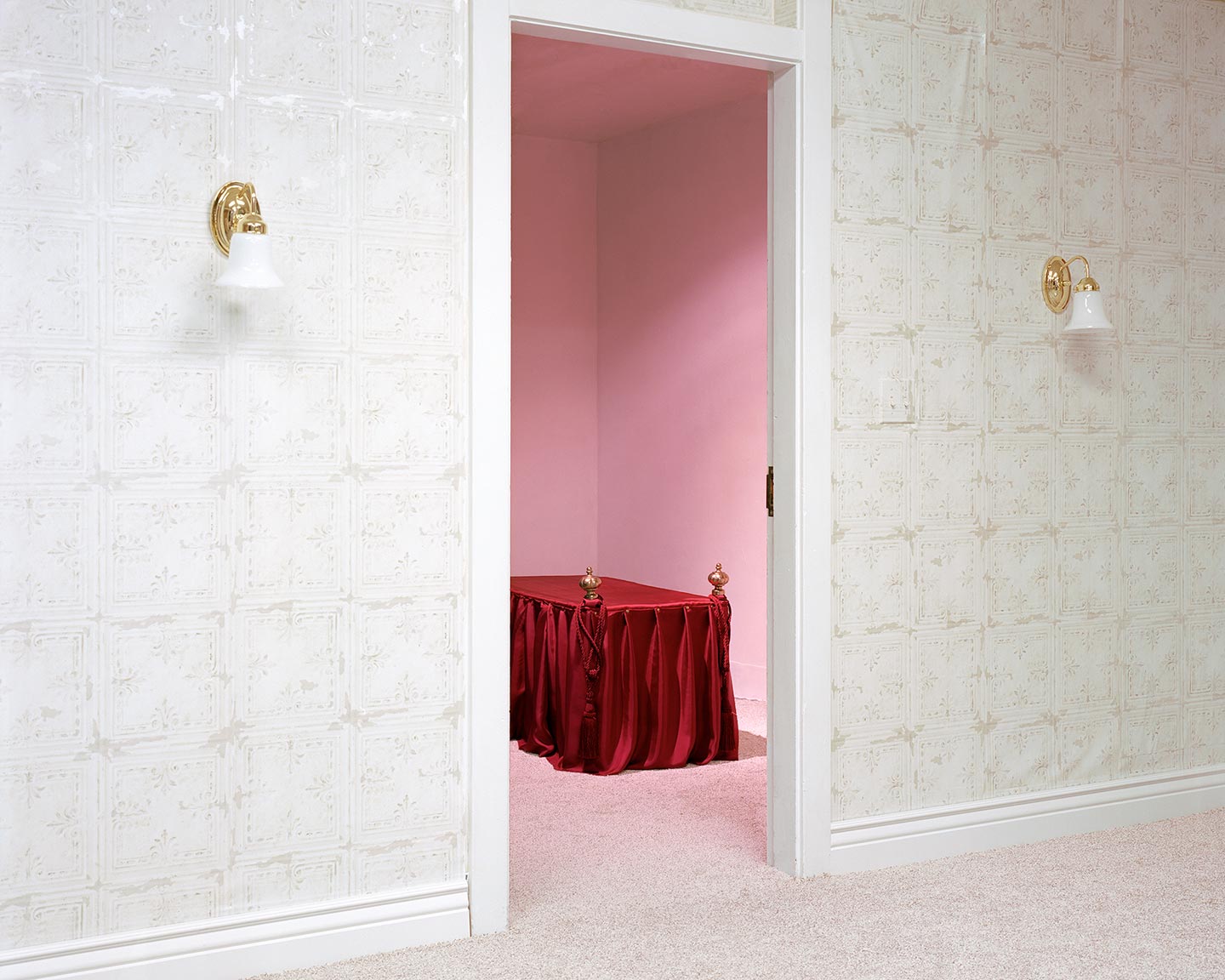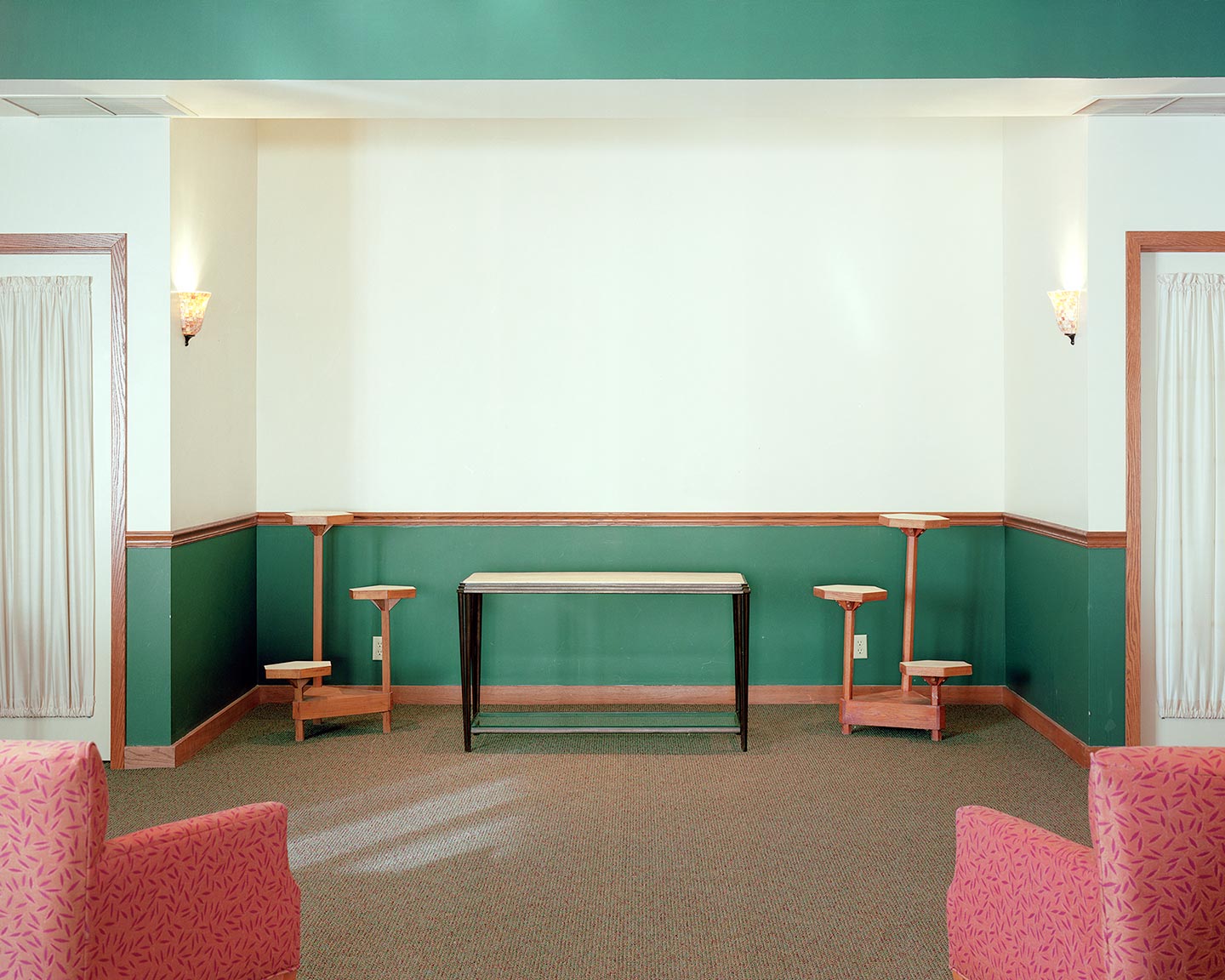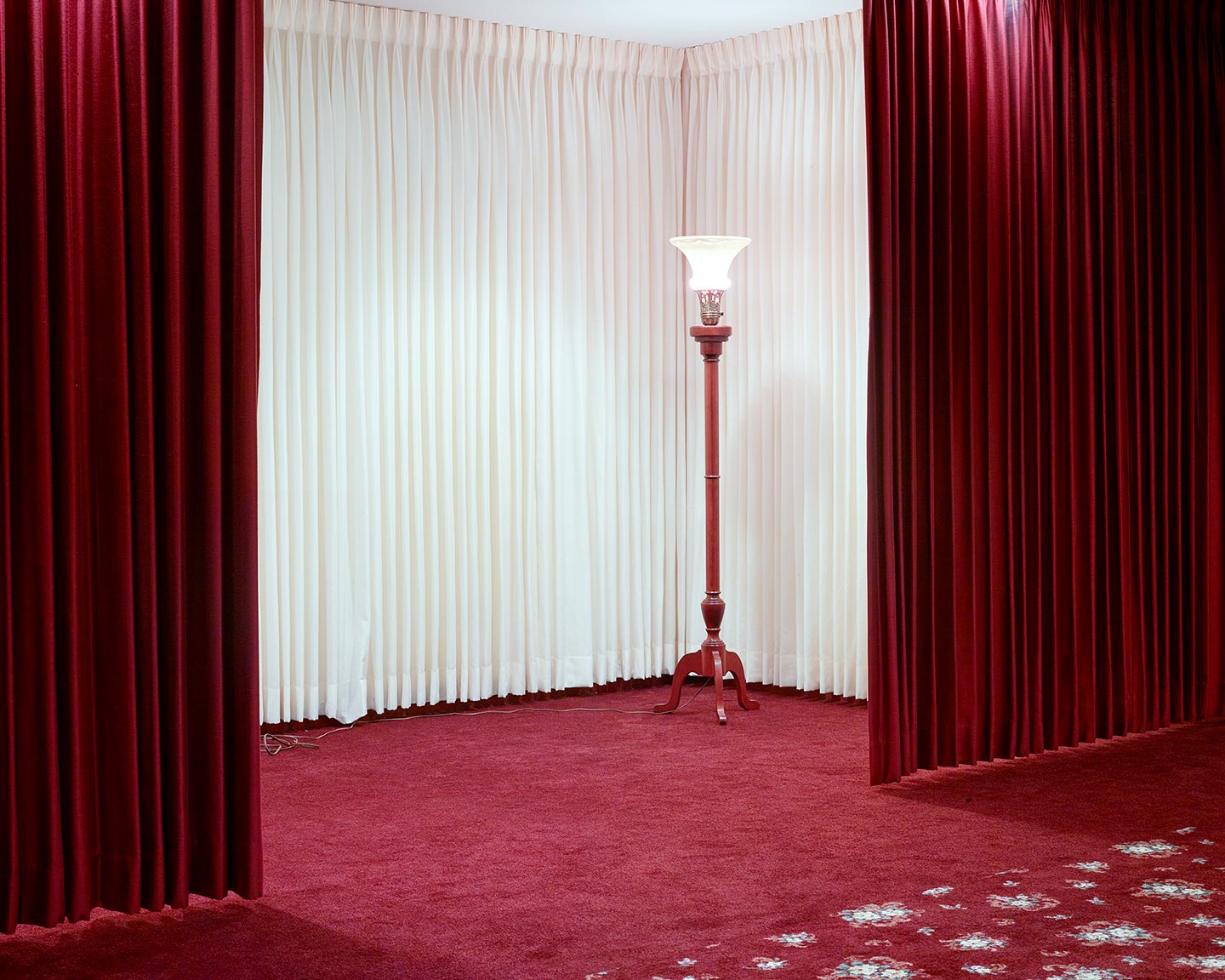 Premiere your new work on FotoRoom! Show us your unpublished project and get featured in FotoFirst.
Mors Scena by 35 year-old American photographer Rachel Cox is a series of images of funeral spaces arranged by Rachel herself specifically to be photographed for this work. "The project should be viewed as an attempt to reconstruct the feeling of experiencing loss, and more precisely, experiencing loss in the context of a temporary space such as a funeral home or other for-profit business that operates in a similar manner" Rachel says.
Her paternal grandparents both died during the years that she was studying art. "Because I was an art student, on both occasions my dad asked me to make a lot of the aesthetic choices pertaining to how the funeral service looked—things like the material of the casket, the intensity of the lights on the casket, even the way the furniture sat in the viewing spaces. This was weird for me as I didn't expect those kinds of decisions to feel so significant as they did in those moments. My grandparents died in 2005 and 2012, yet those experiences have somewhat resurfaced recently, and now I am attempting to revisit the feelings or "impressions" I had through the spaces I am constructing for Mors Scena."
It took Rachel a while to create images that felt right. "I don't often know how to start out other than just shooting in a bunch of different styles, with different cameras. Again, I am looking for a picture that makes me feel a certain way, but I can't quite explain how until it happens; when it did start to happen, I simply made a list of what was working in those early pictures. The first photograph that really just sang to me when I got it back from the lab was Untitled #21 [the one with a TV screen on the wall]. The juxtaposition of all the elements, odd washes of color, and inability to determine if the scene was real or staged was what ended up sealing the deal for this image and gave me inspiration moving forward."
Rachel had two major sources of inspiration while working on Mors Scena: photographer Thomas Demand and film-maker David Lynch. "I love Thomas Demand's explanations of how memory influences what we determine to be "real" in the photographs we see. Also, there is a type of minimalism in how he reconstructs the scenes his photographs are based on, and I think my current work strives for opportunities to be minimal in similar ways. I also would be remiss if I did't pay homage to my love for David Lynch and specifically Twin Peaks. I think the new series of Twin Peaks sparked my desire to create images that hovered in some kind of surreal psychological space." She was also influenced by photographer Lynne Cohen, "who worked in a similar way in terms of a deadpan style, capturing spaces that were, at times, undefinable in regards to functionality" and by the 1986 film Manhunter directed by Michael Mann.
"I want people to question what they see" Rachel says about the reaction she hopes to provoke with her images. "When anyone starts to look at a photograph they understand they will be presented with information they know, they can name, and that, most likely, they can begin to form an interpretation of the meaning of the picture fairly quickly. I find that the ability to undermine these expectations is one of the greatest things about photography. The theatricality and staged quality of the images look ubiquitous, and maybe even fake. I hope to cause viewers to think more deeply about how we deal with grief and death."
One of Rachel's goals as a photographer is to try and make projects that look different from each other. "Perhaps this is resisting a "style" if you will, but I am interested in using photography to say very different things, and for me that comes with a fairly different set of visual challenges." Some of her favorite contemporary photographers are Thomas Demand, Letha Wilson, Marlo Pascual, Taryn Simon and Barbara Kasten. The last photobook she bought was The Pillar by Stephen Gill, and the next she'd like to buy is Time's Assignation by Laura Letinsky.
Rachel's #threewordsforphotography are:
Alone. Share. Feel.