Photos by Won Kim
FotoFirst — Living Small: Photos of Tokyo's Incredibly Tiny Hotel Rooms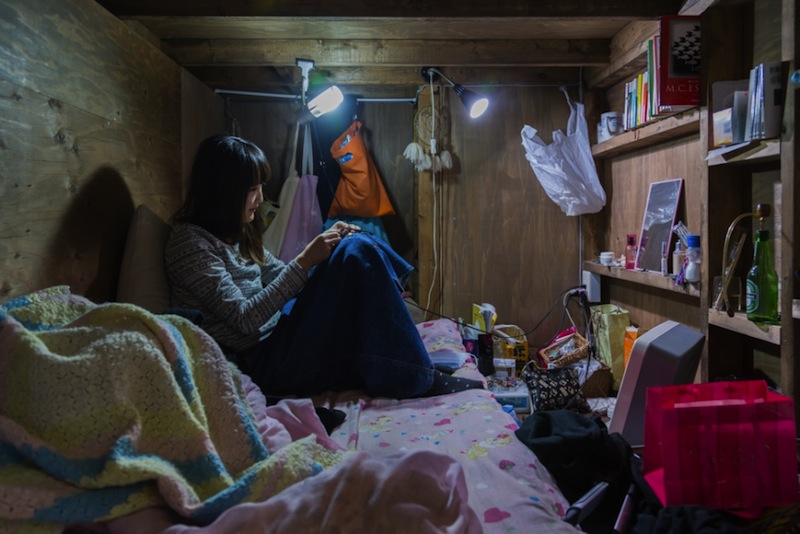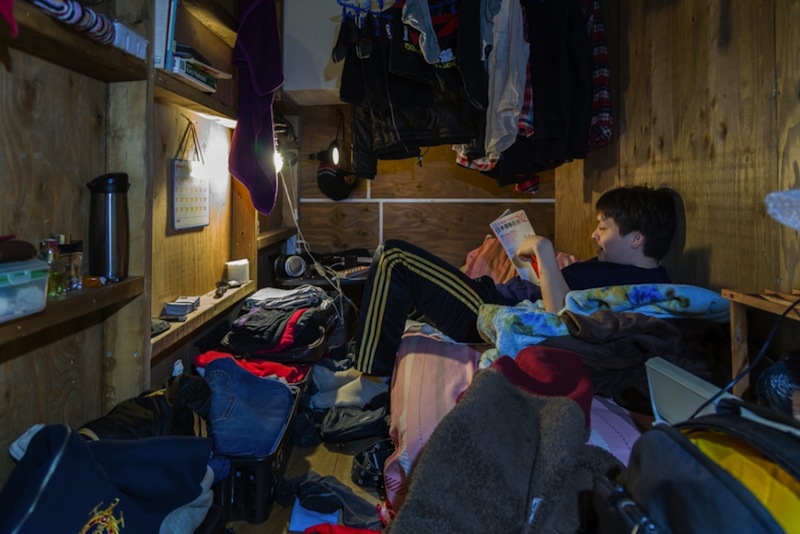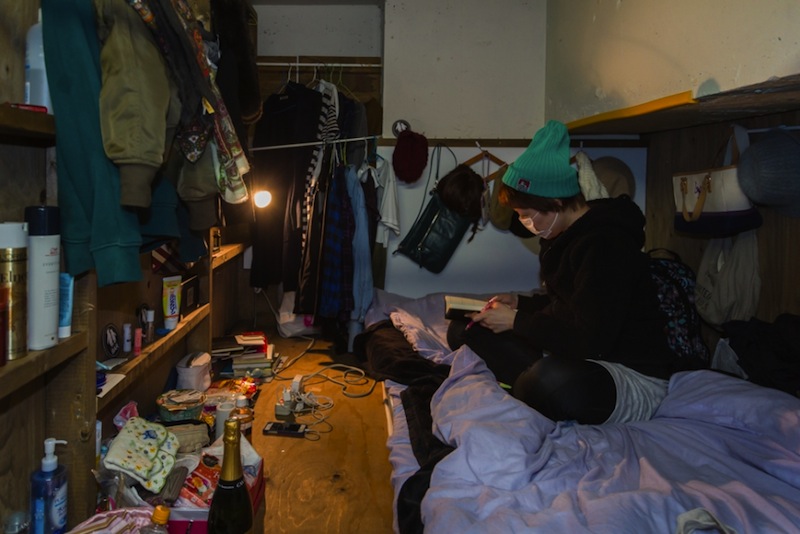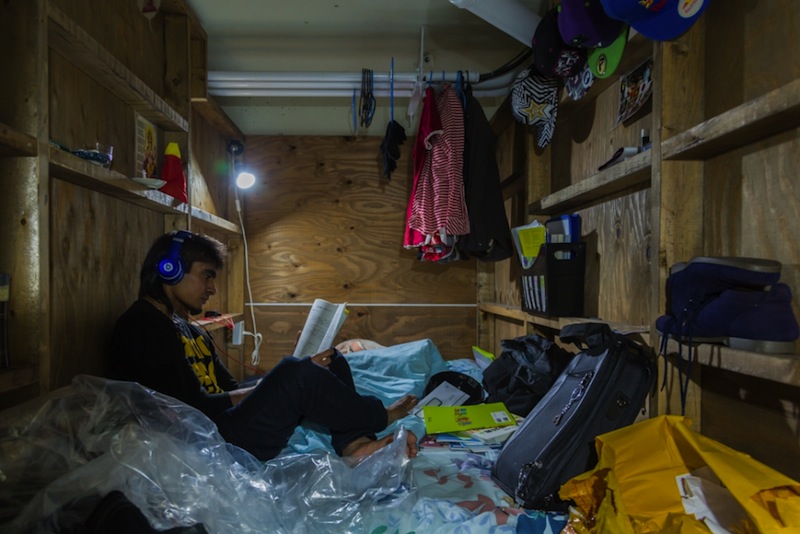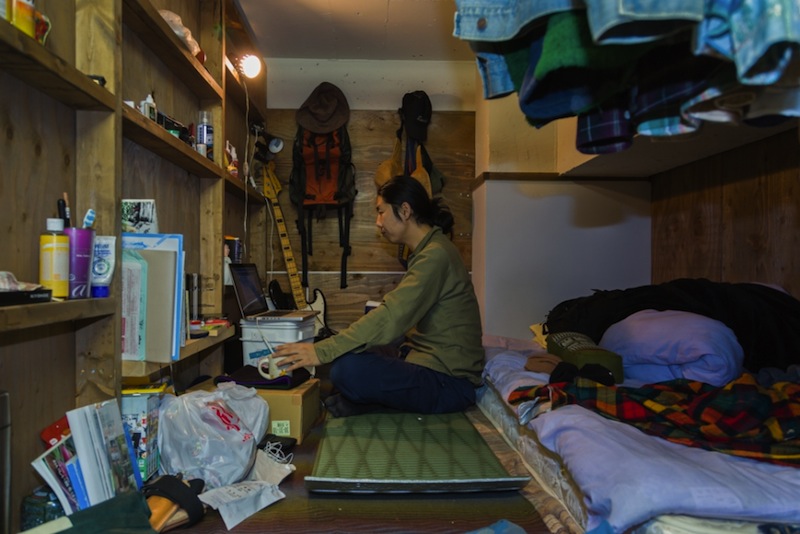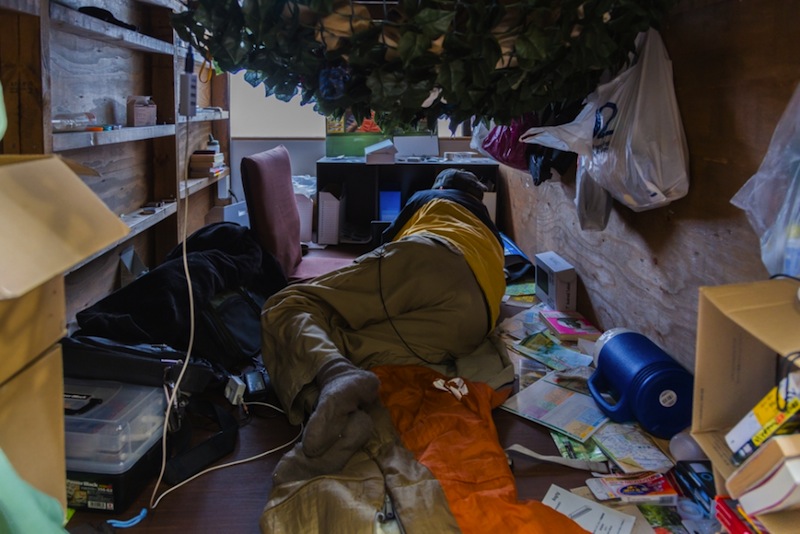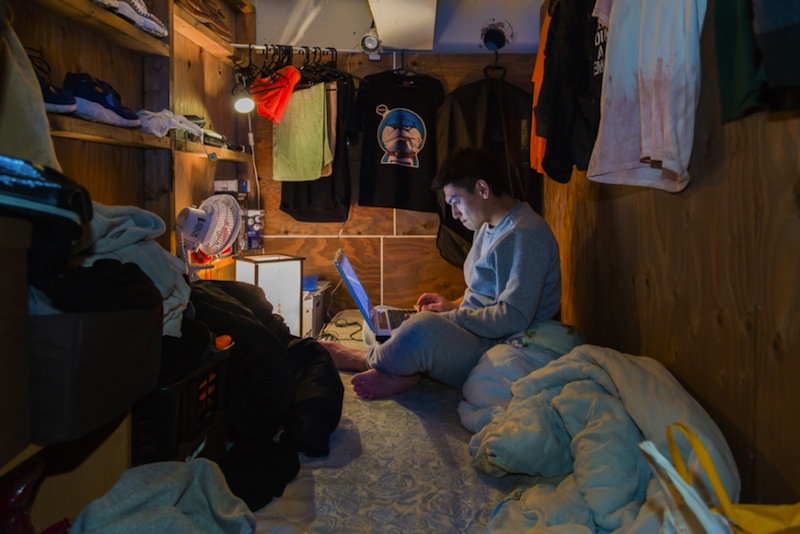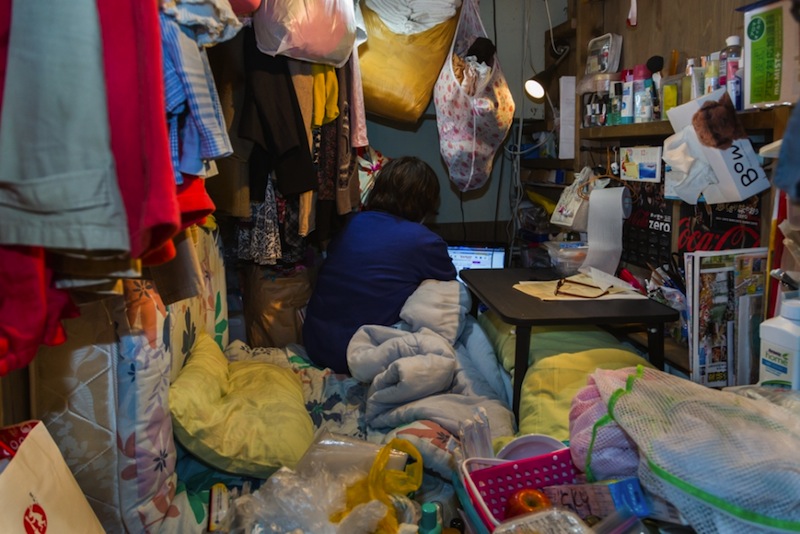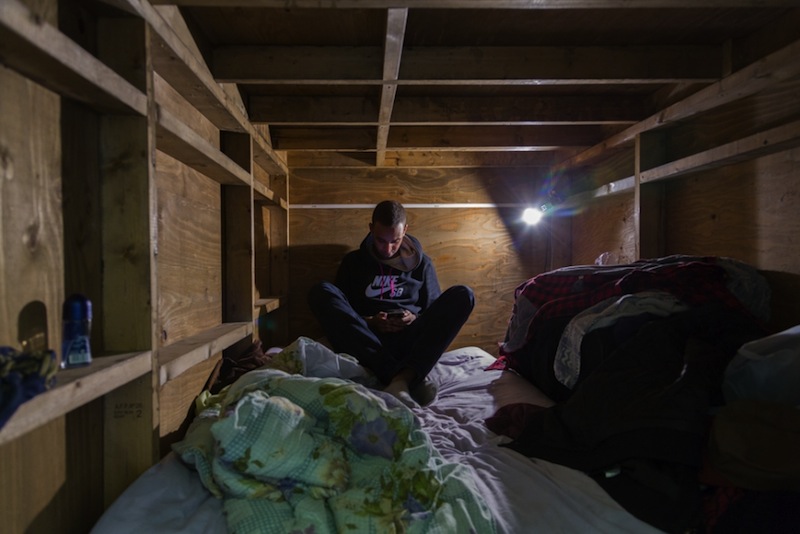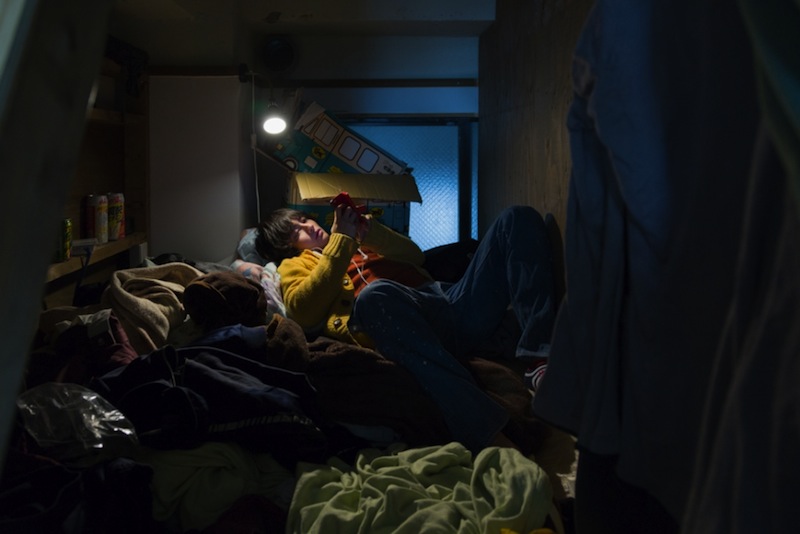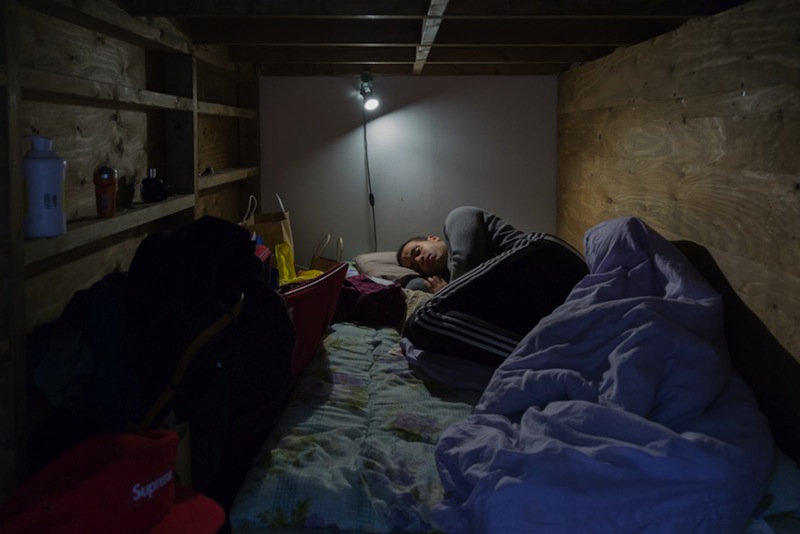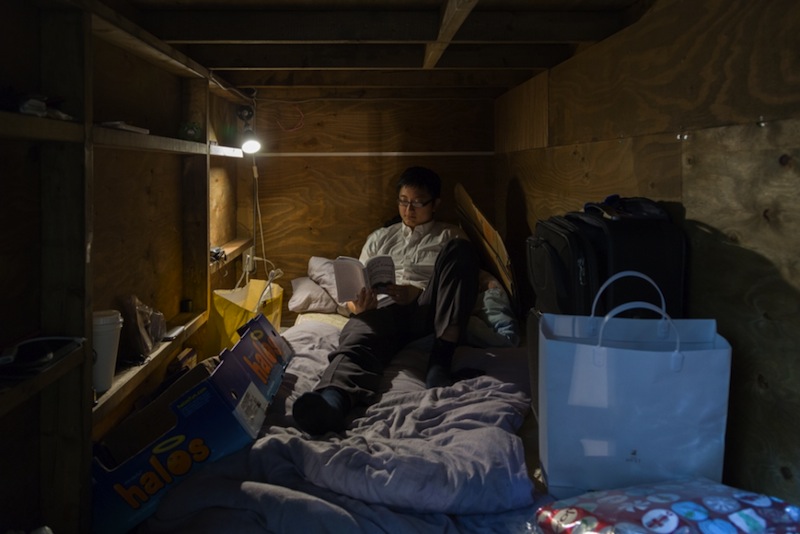 Perhaps you have already heard about capsule hotels, a very unique type of facility quite common in Japan's biggest cities, which consists of modular small rooms slightly larger than the size of a single bed. The rooms are stacked in rows one above the other, and offer very basic services like wifi and maybe a TV.
Capsule hotels were designed to meet the needs of those businessmen in town just for one or a few nights looking for a cheaper solution than a full-fledged hotel.
Incredibly enough, a sort of second class version of capsule hotels also exists in Tokyo. The images in South Korean photographer Won Kim's new series Enclosed: Living Small show the guests of one such facility, which takes up a whole floor of an office building. The tiny rooms are located along the floor's hallways and are separated by unfinished plywood only, they have no windows and a curtain for a door.
These accommodations are mainly used by young people traveling or in between things who need a temporary stay – but temporary can mean weeks while they look for a new job or save money to afford a better place. Won's intention in creating this series was to examine how these spaces, as tiny and uncomfortable as they are, can reflect the personality of those who occupy them:
"Some of the interiors are spartan, perhaps occupied by people who are staying only for a short time. Others are full of possessions, often complete with hanging wardrobes and improvised bookshelves – even 'decorated'. Of these, some are neat and orderly and others are chaotic, with personal items strewn everywhere. In each case, the sharply-defined space and its contents tell something about its occupant's personality, and his or her ability to function in such a strange, enclosed environment".