Photos by Phillip Job
First Duty — Phillip Job Takes Sequential Portraits of the Samaritans Helpline Operators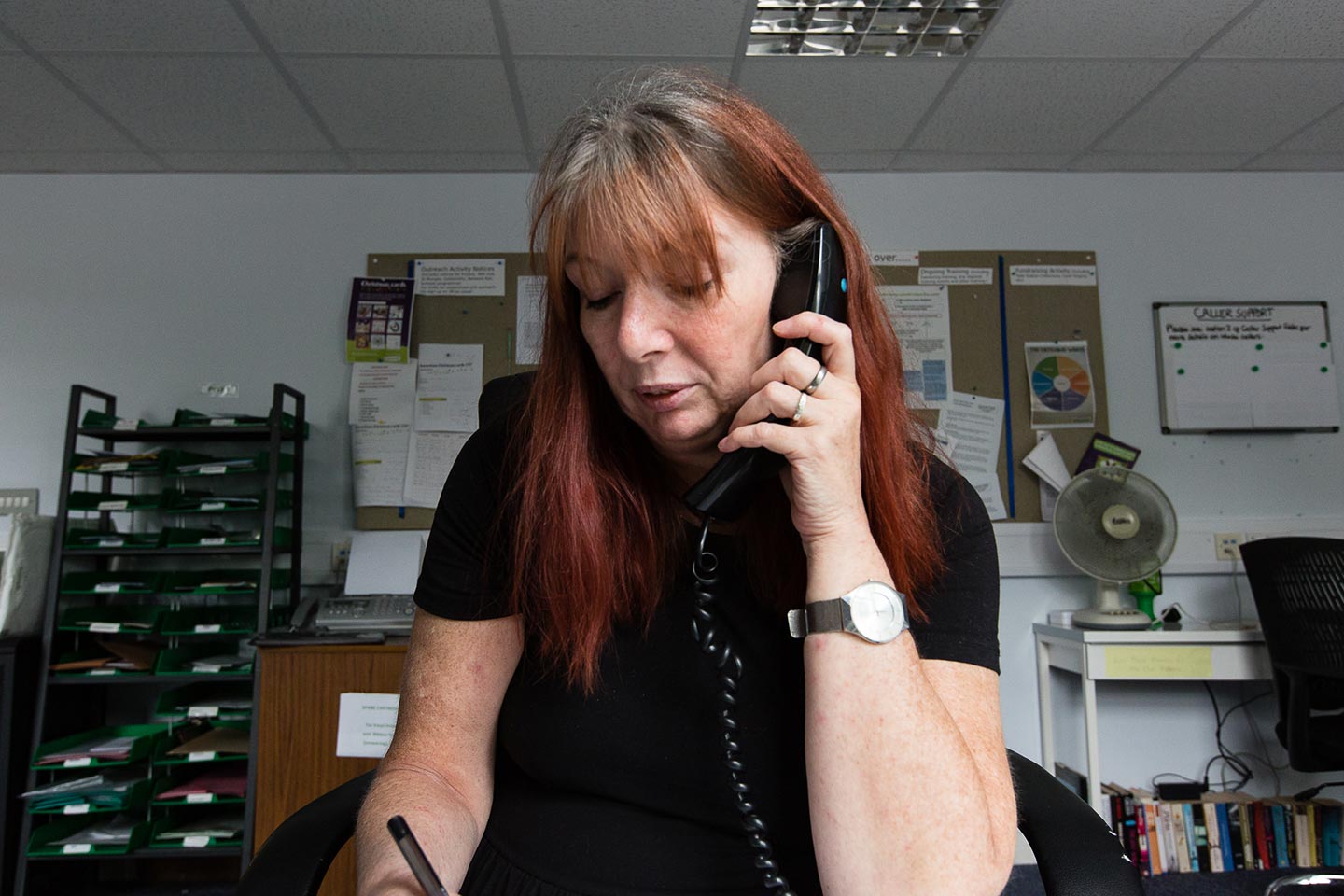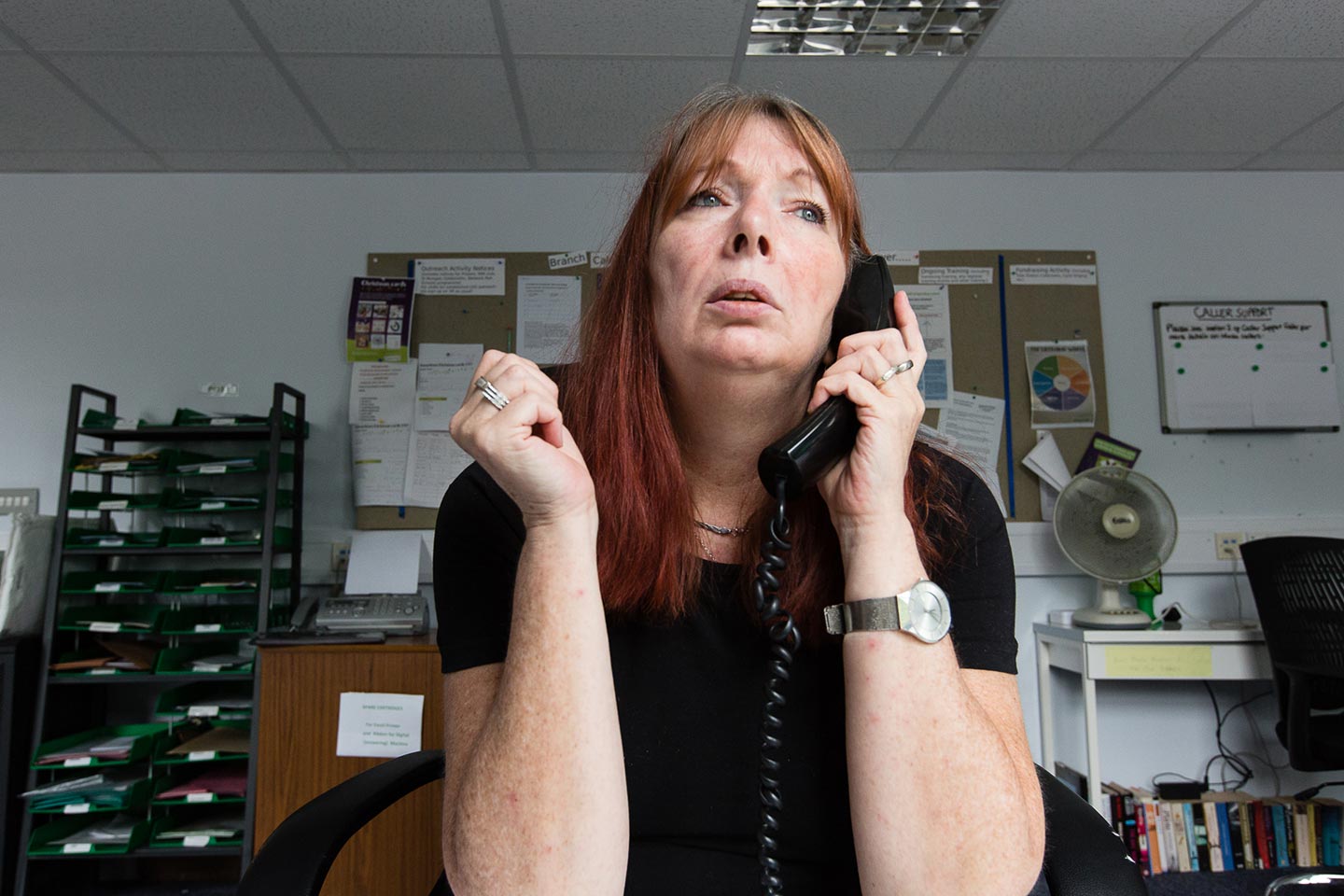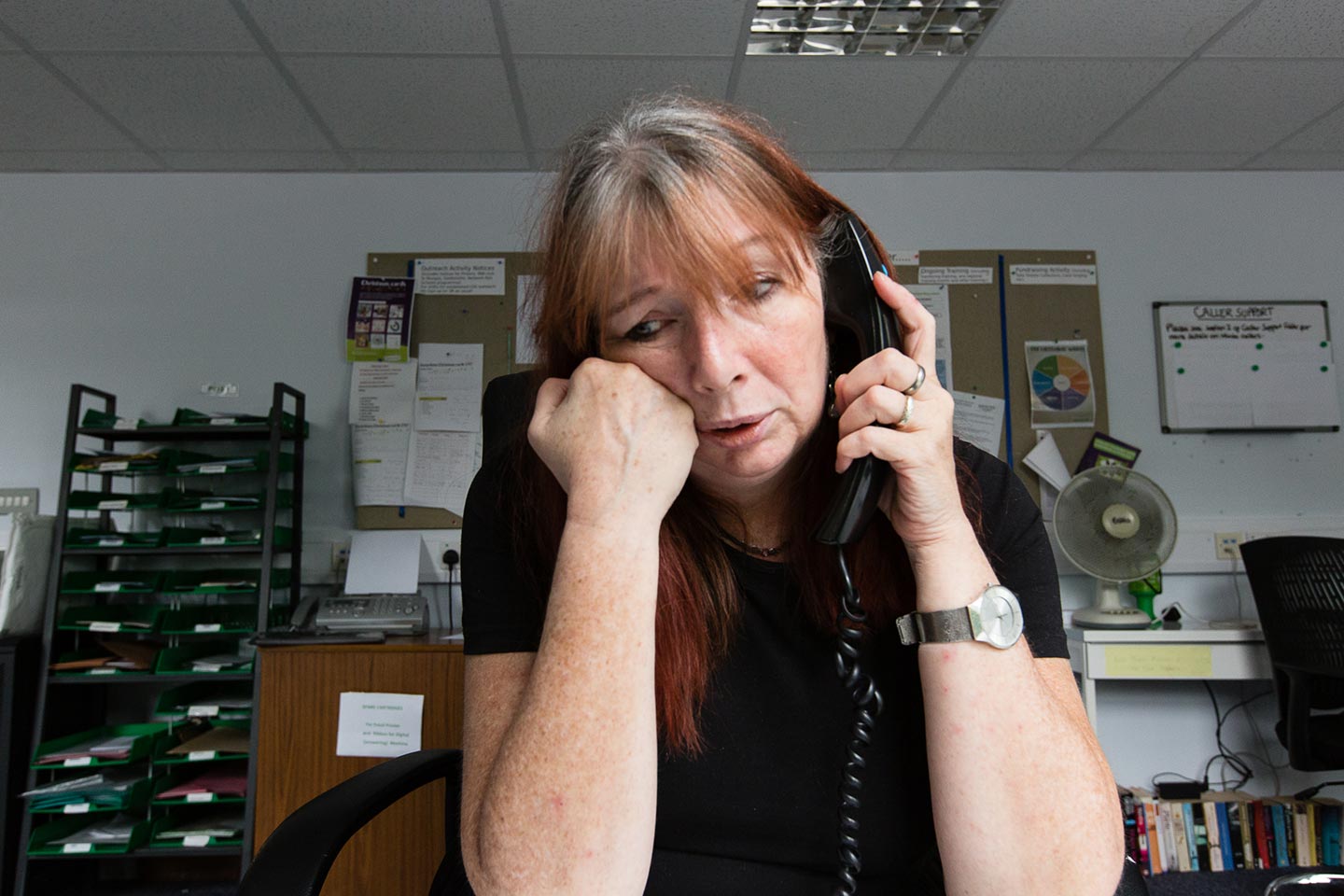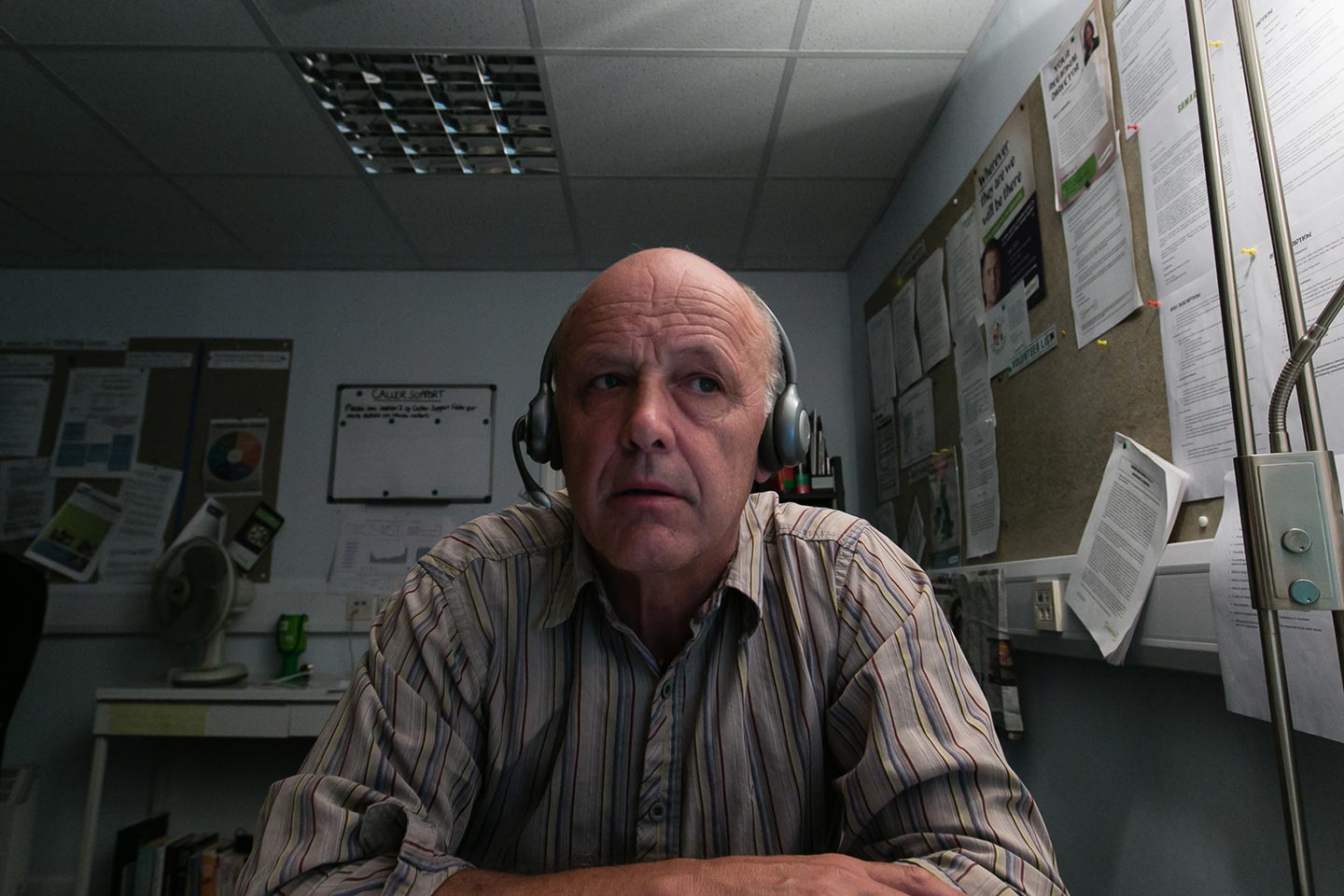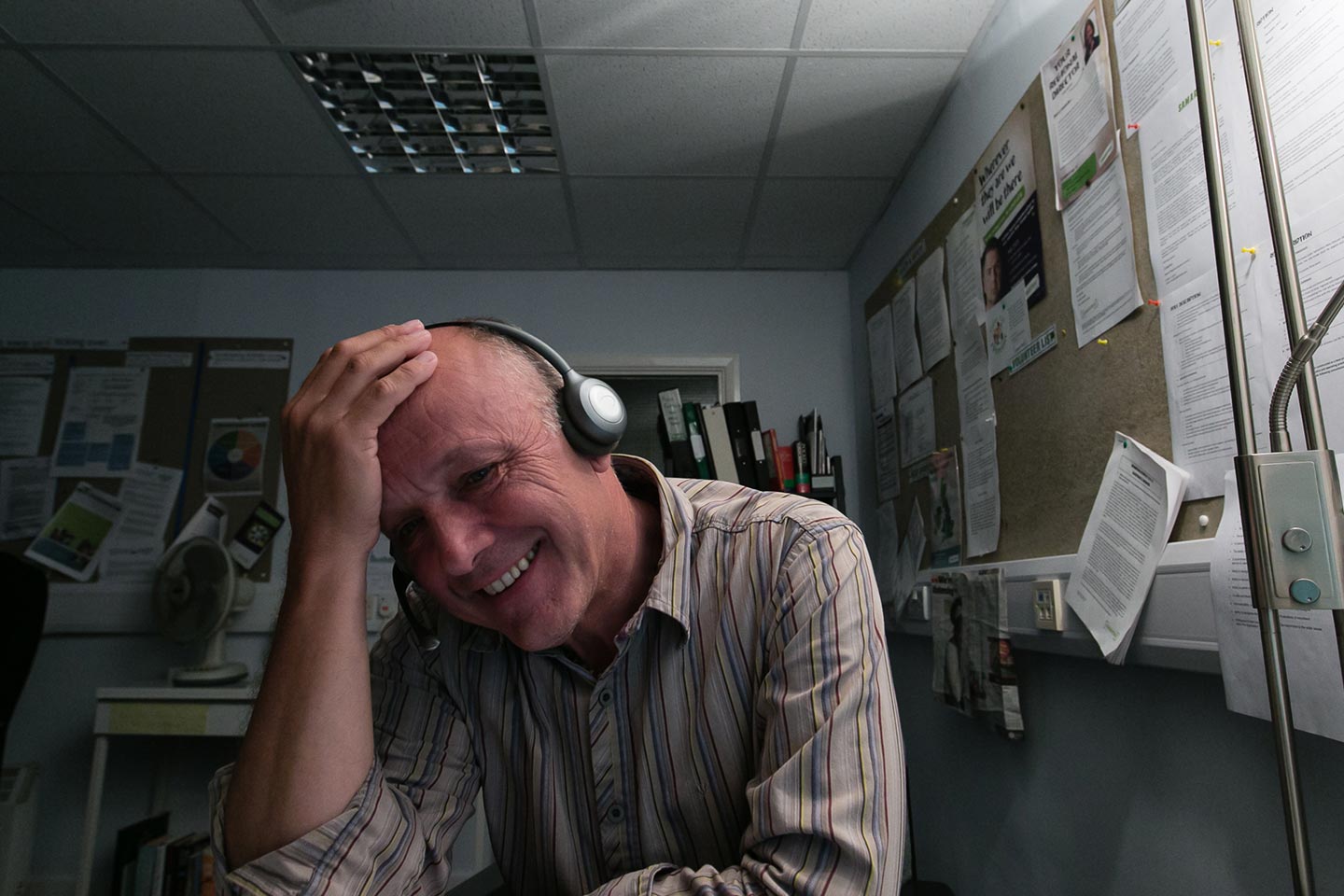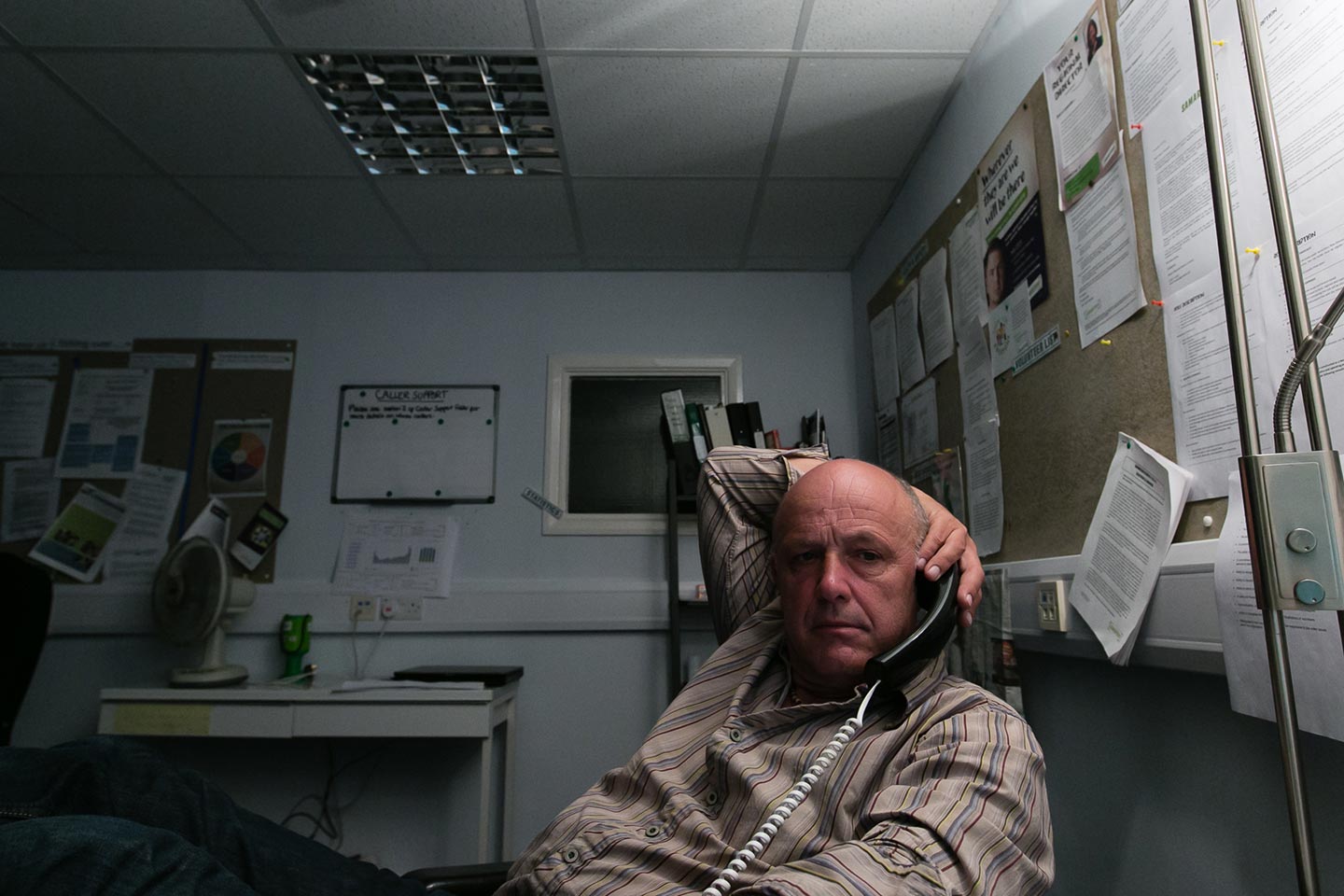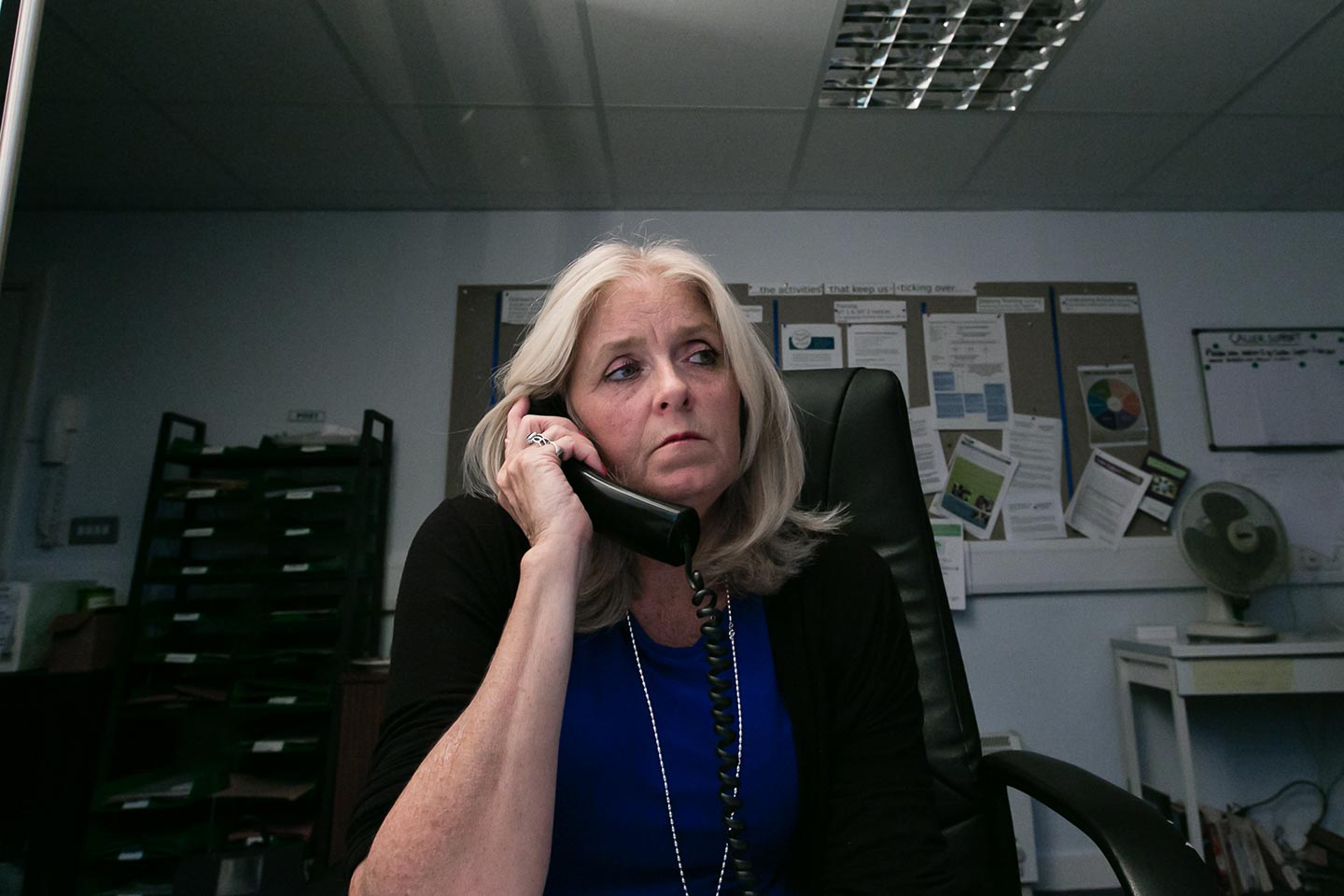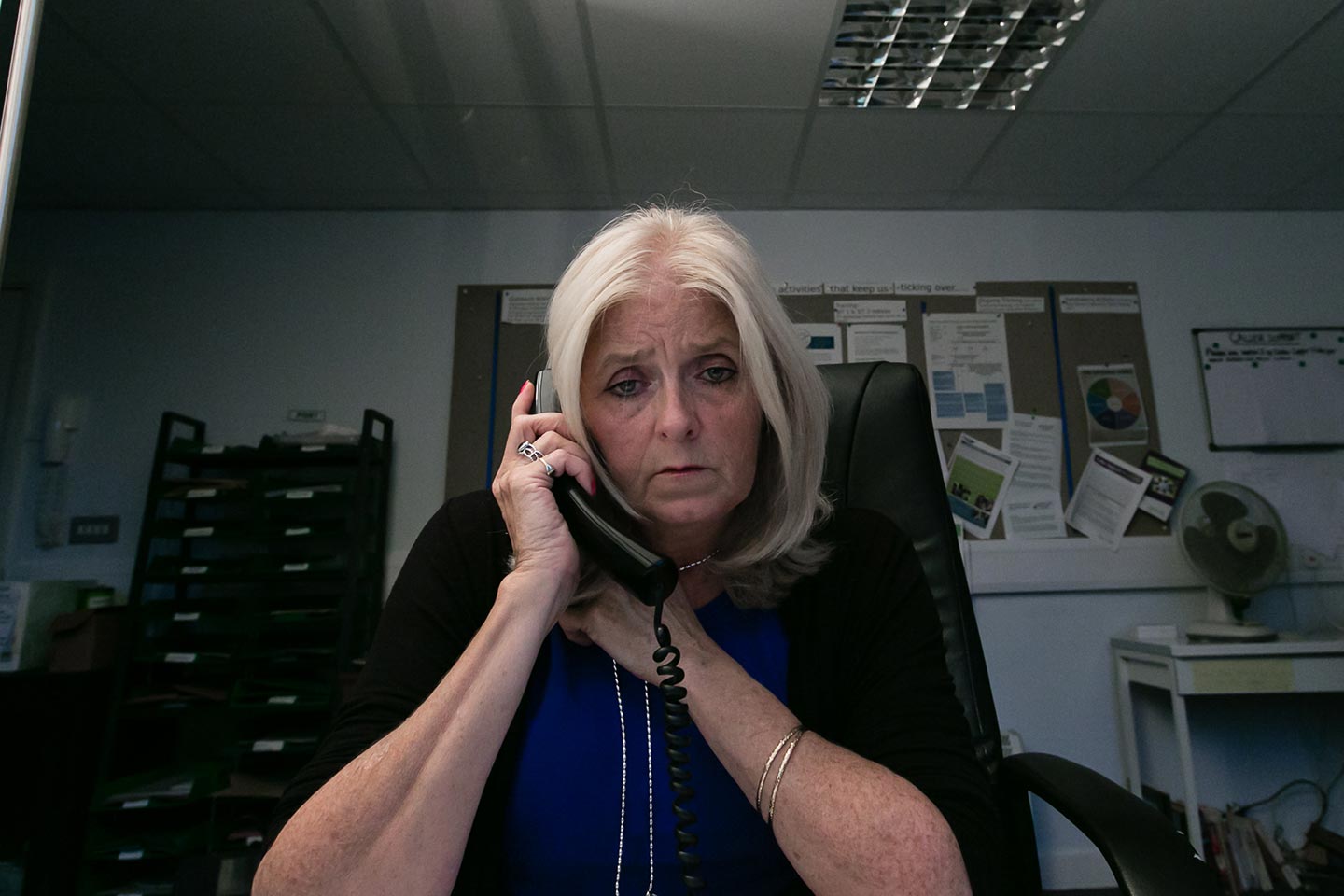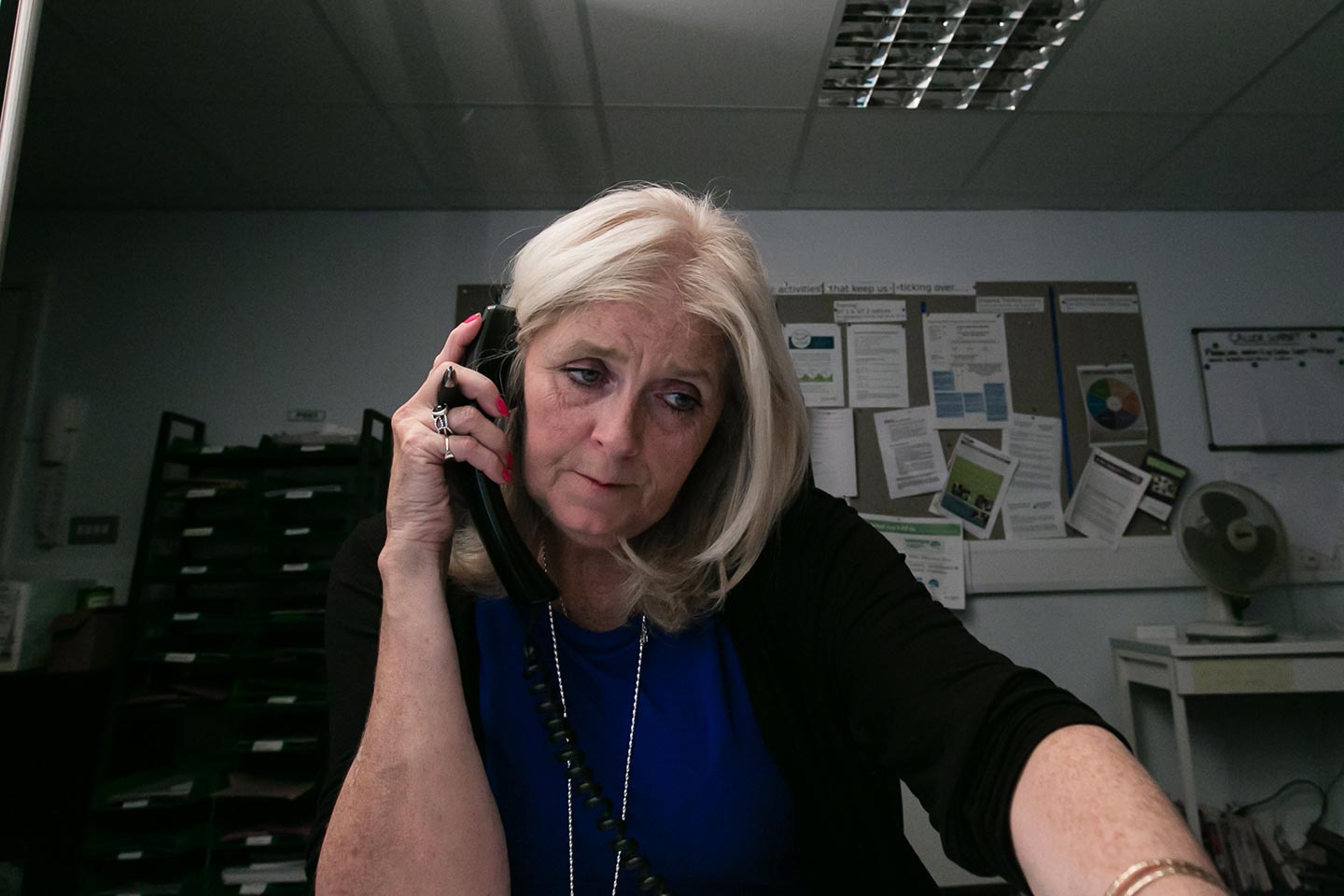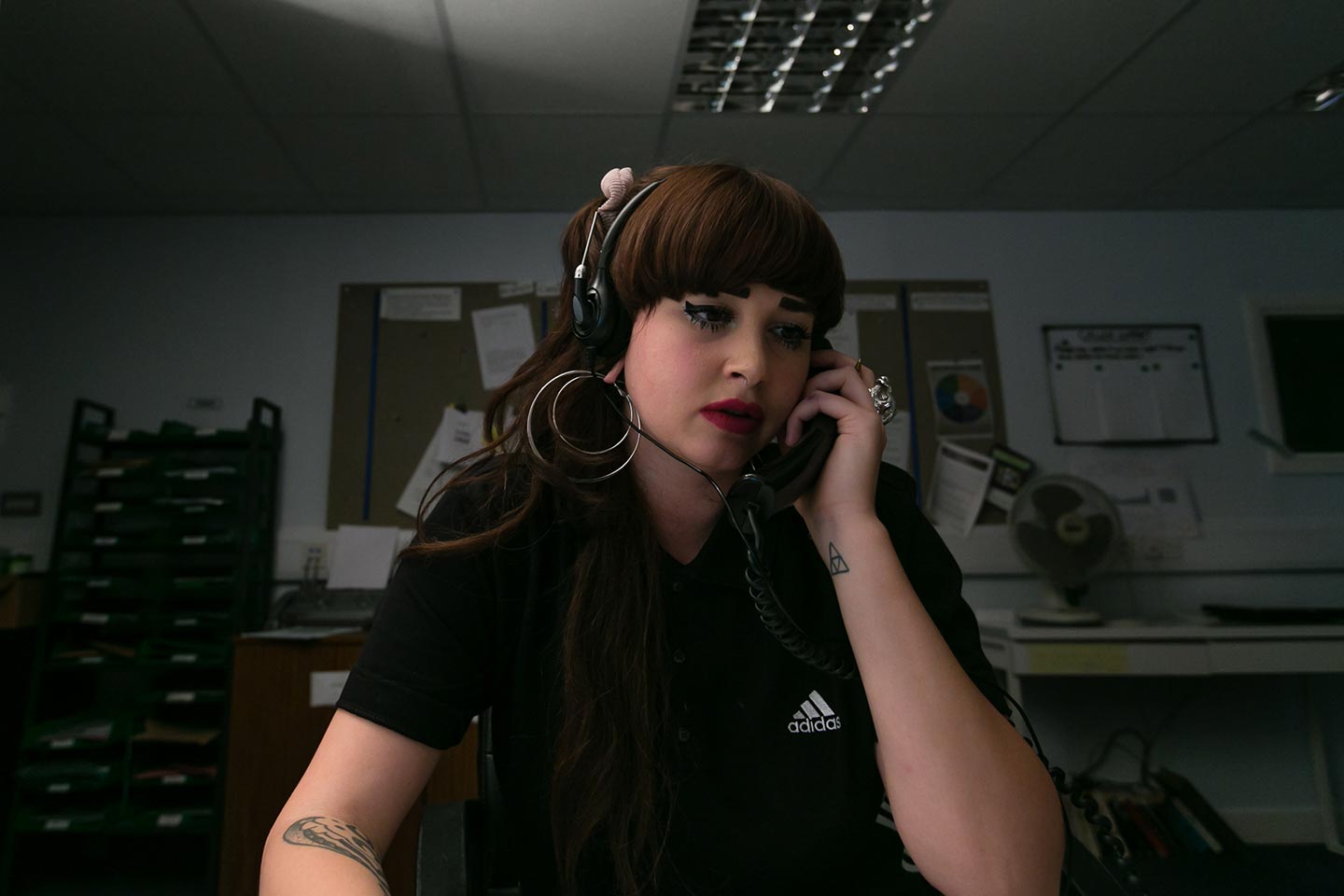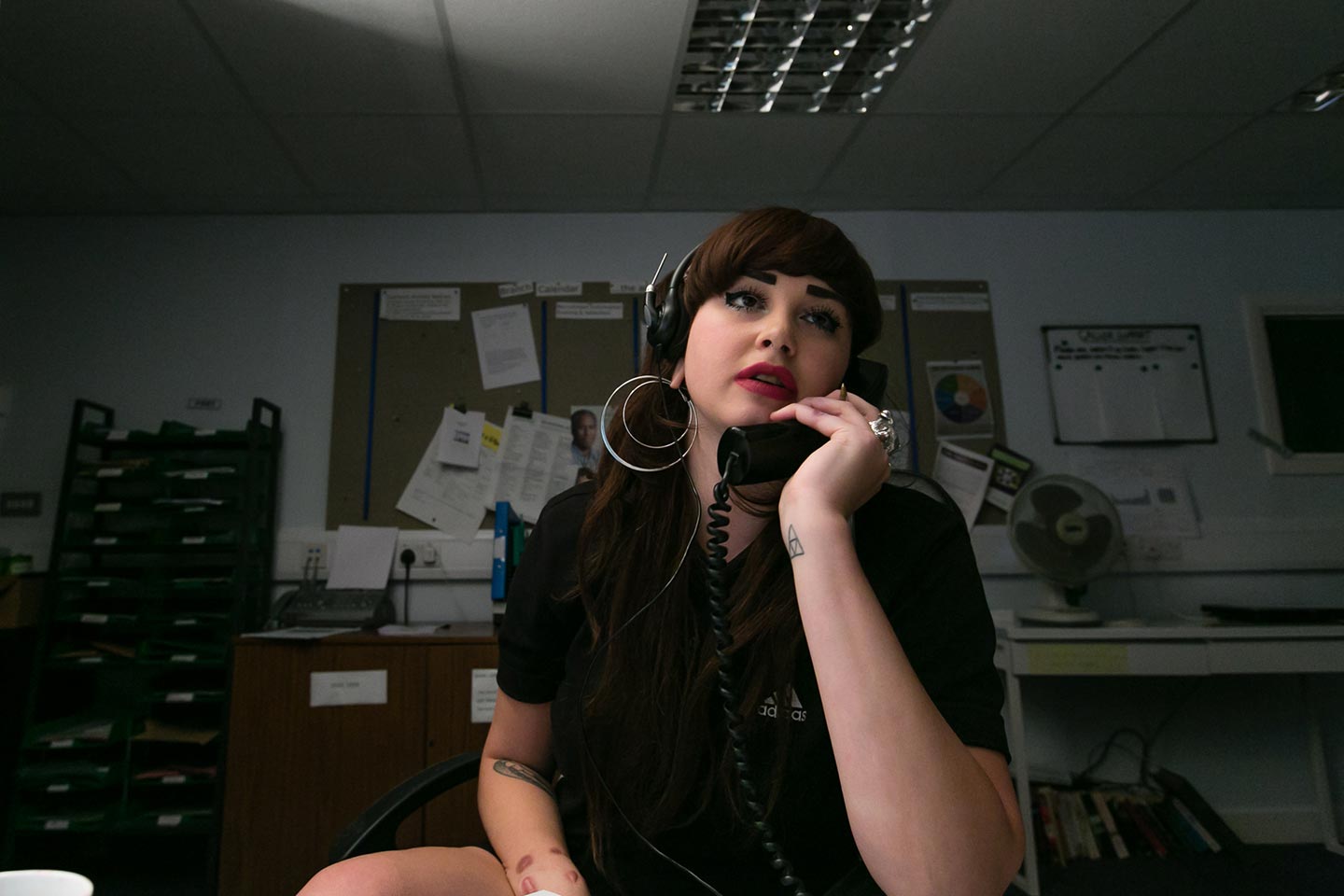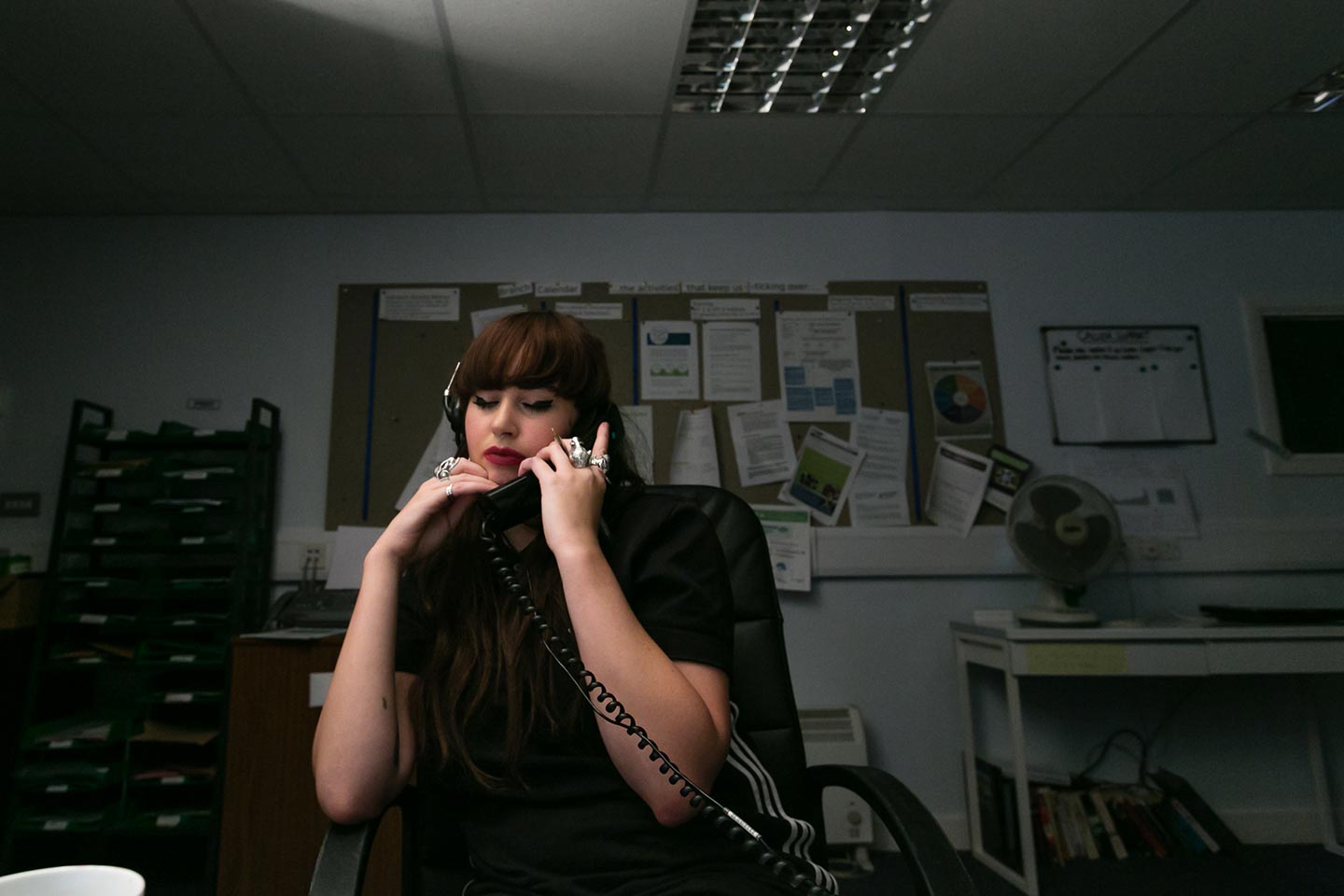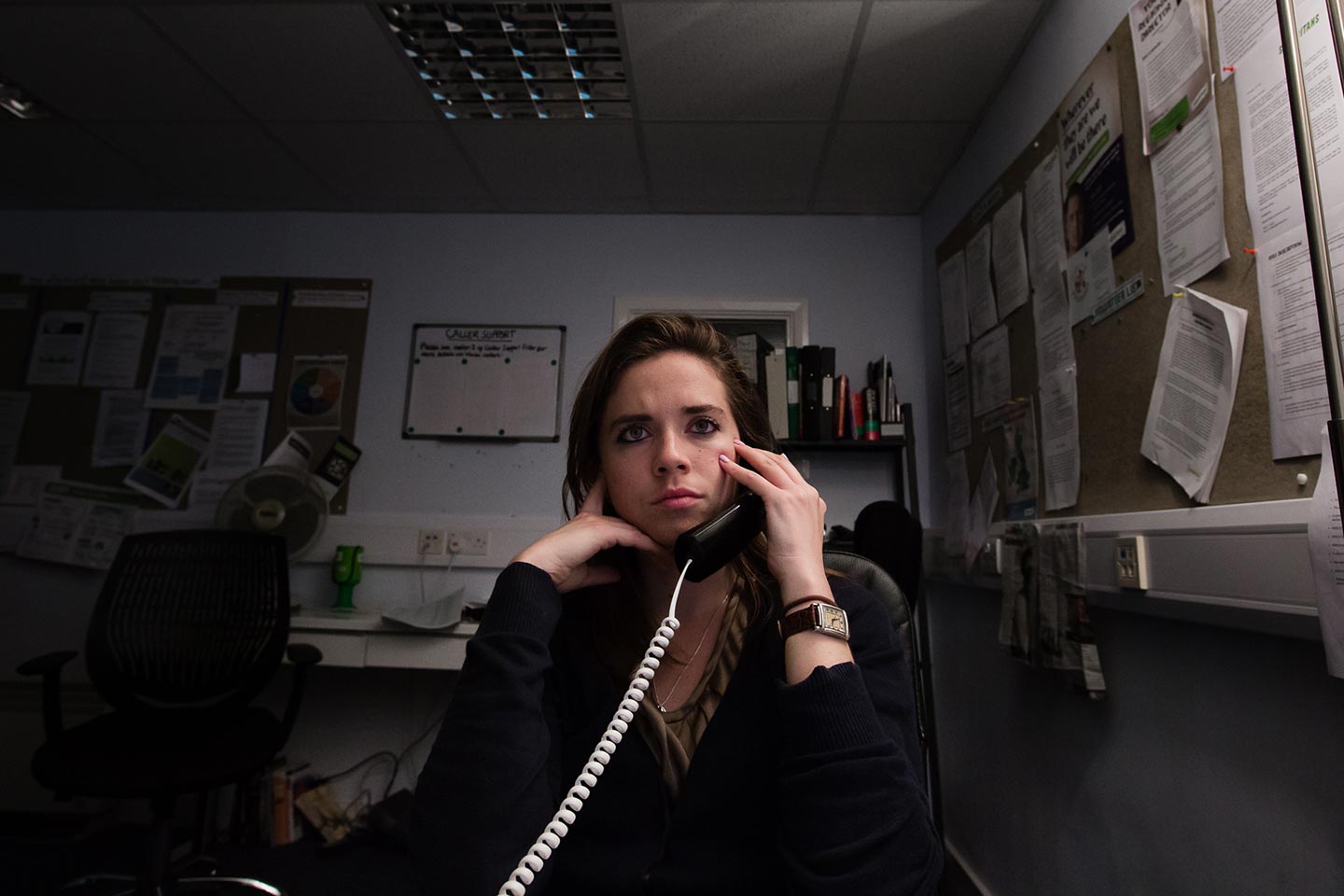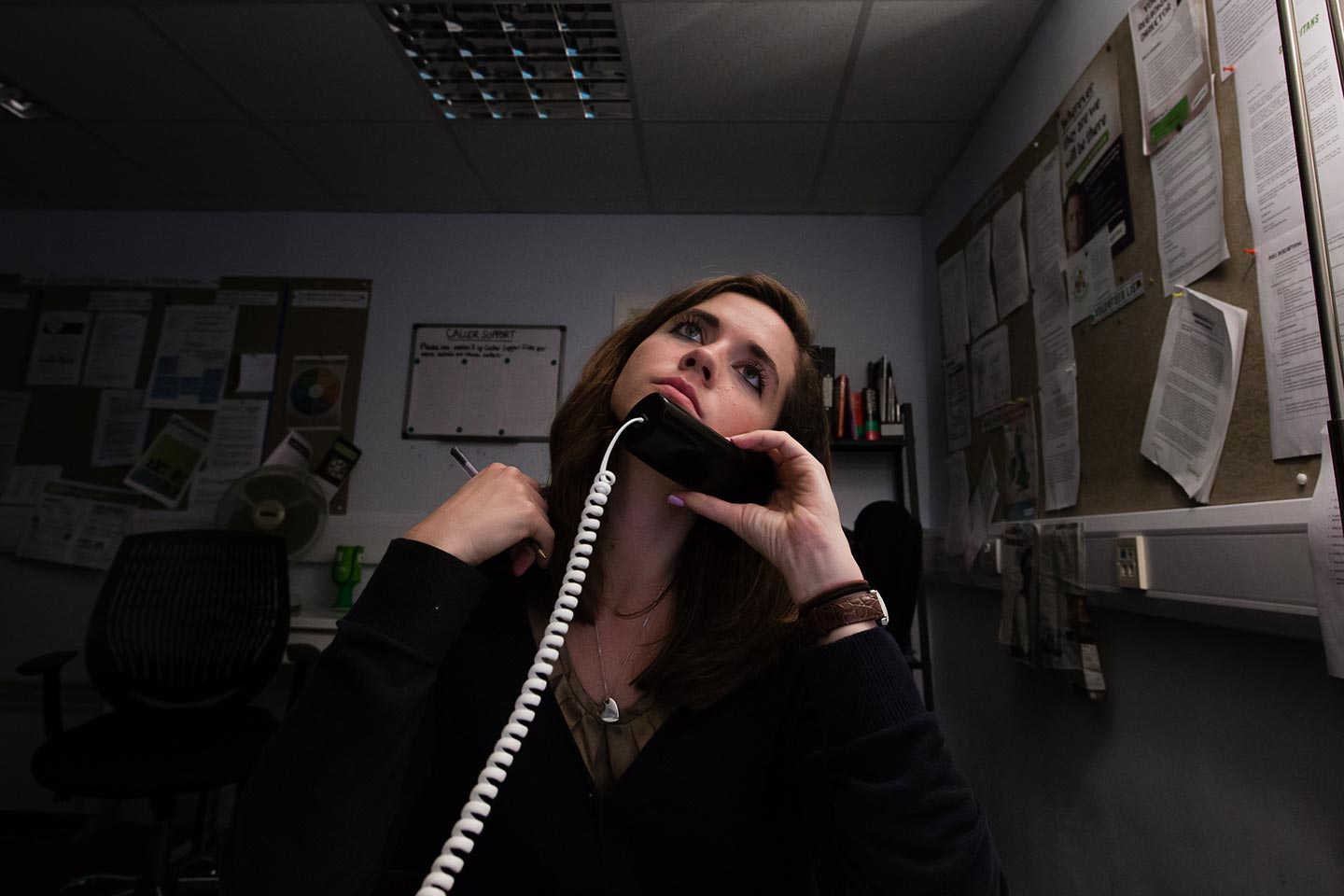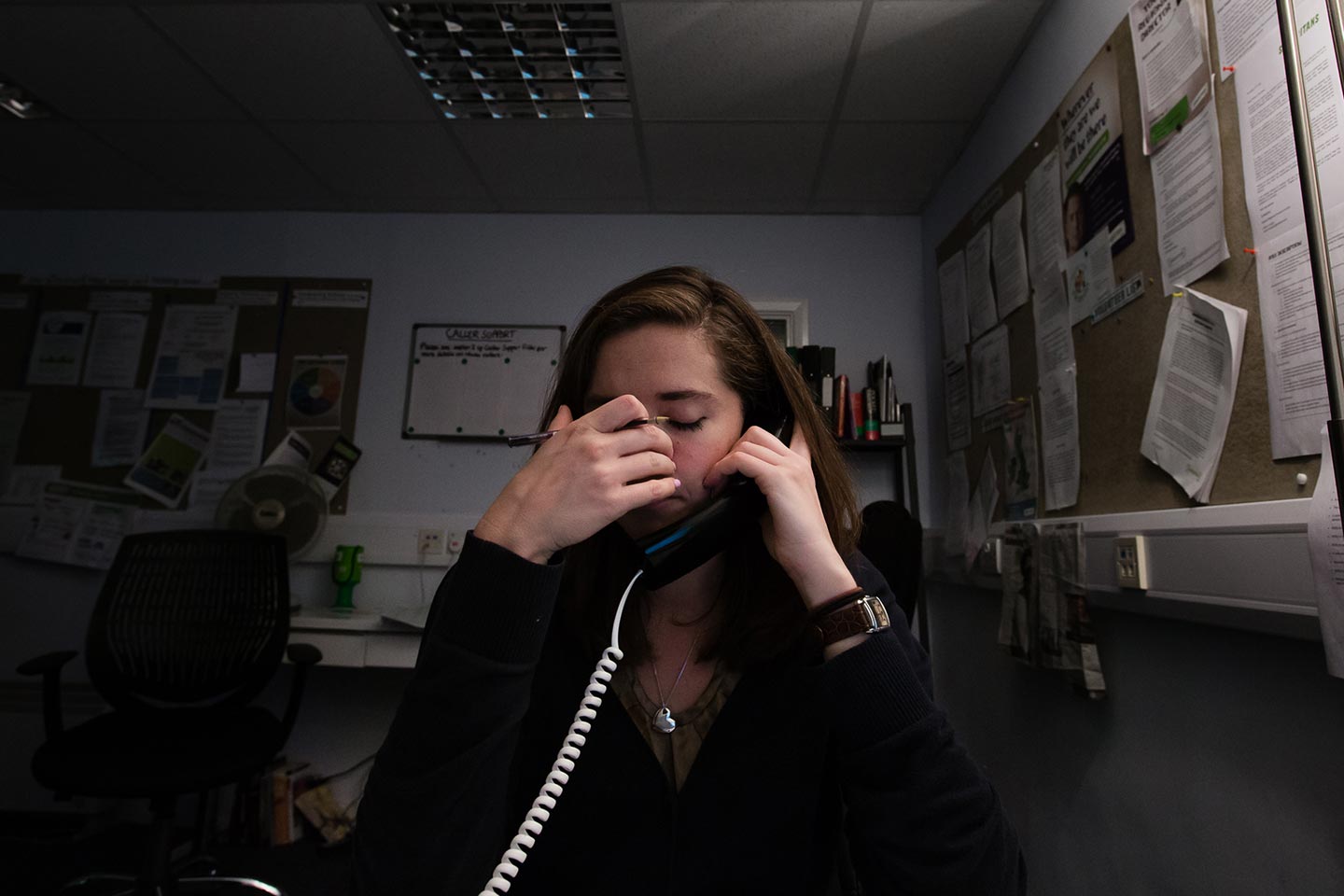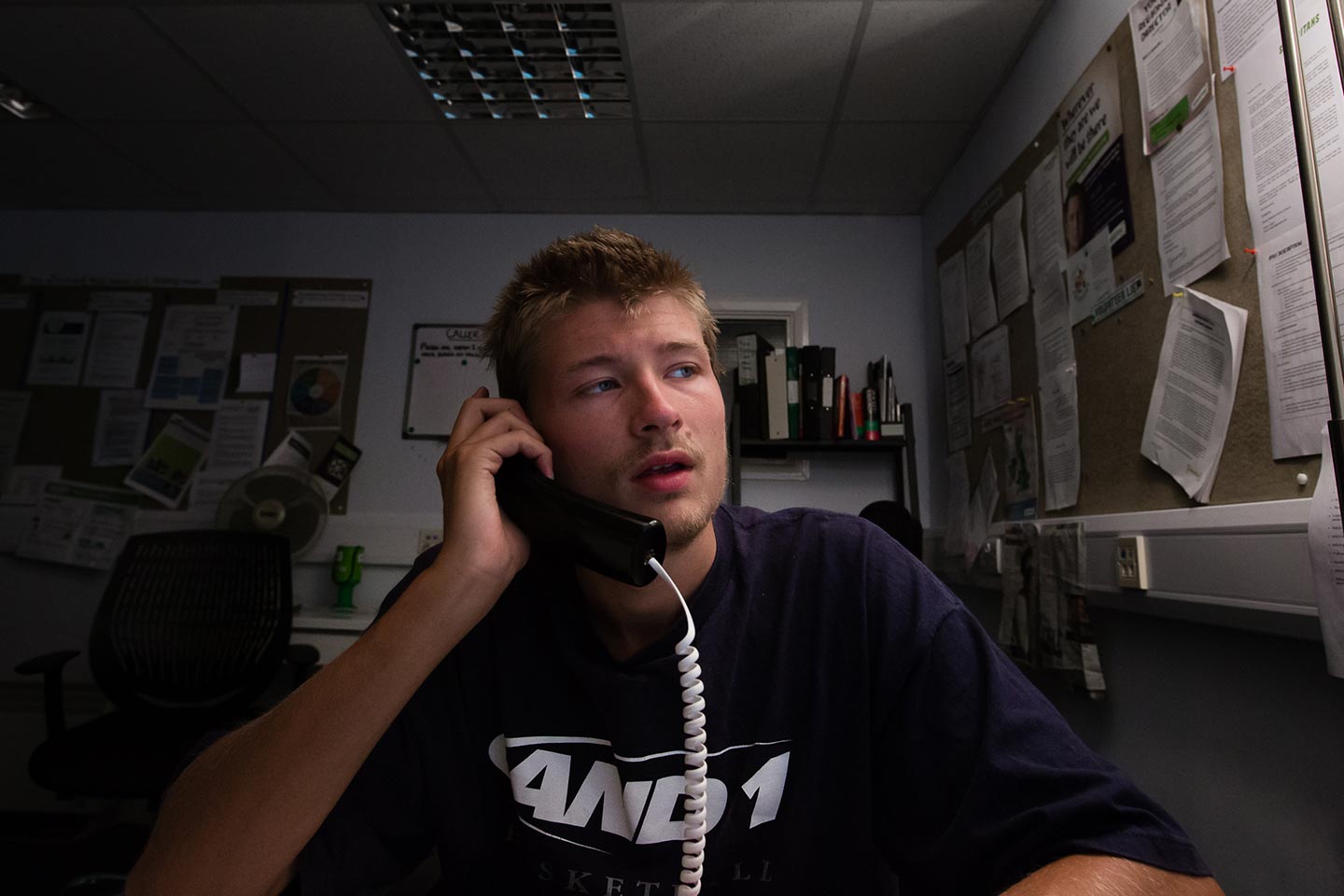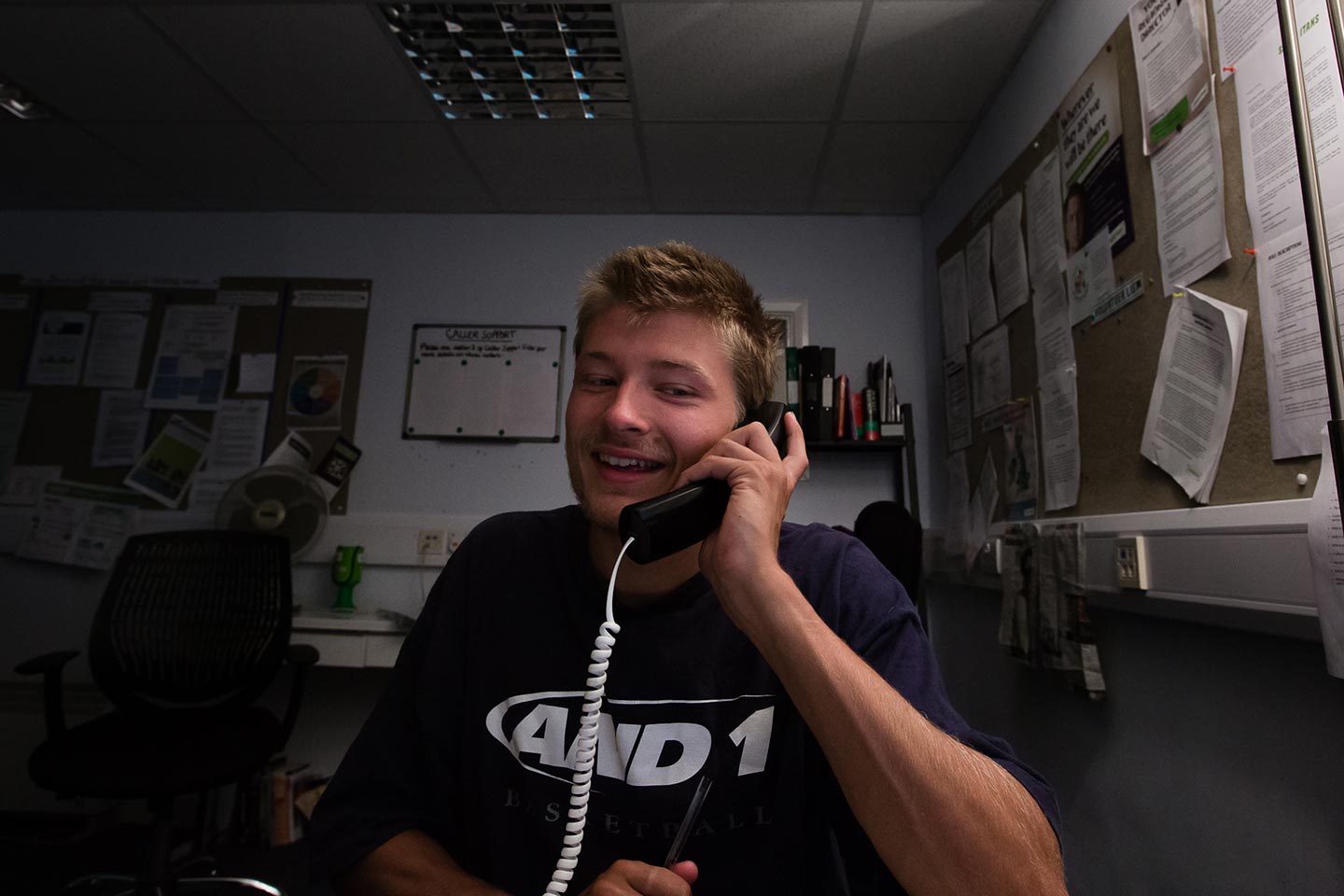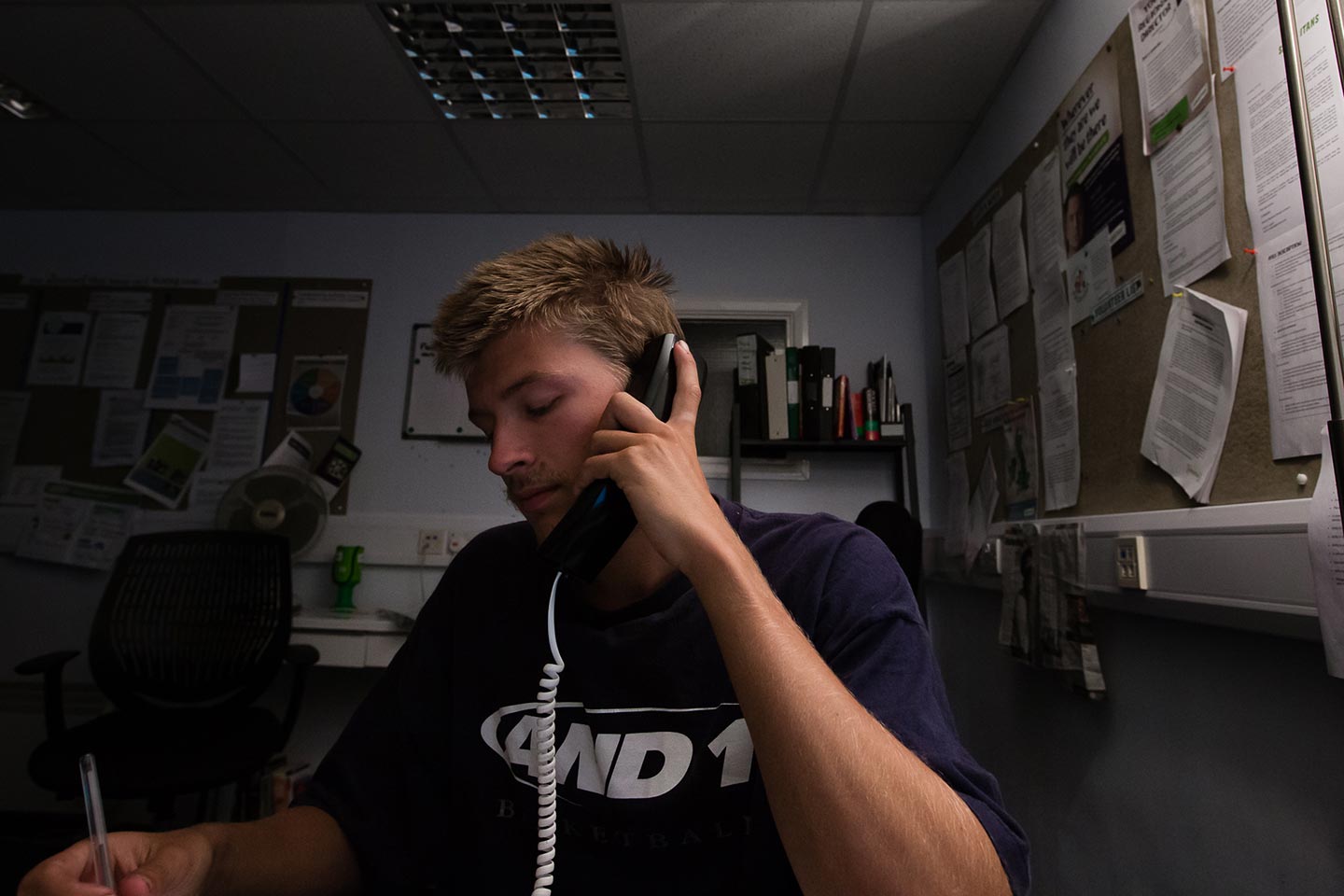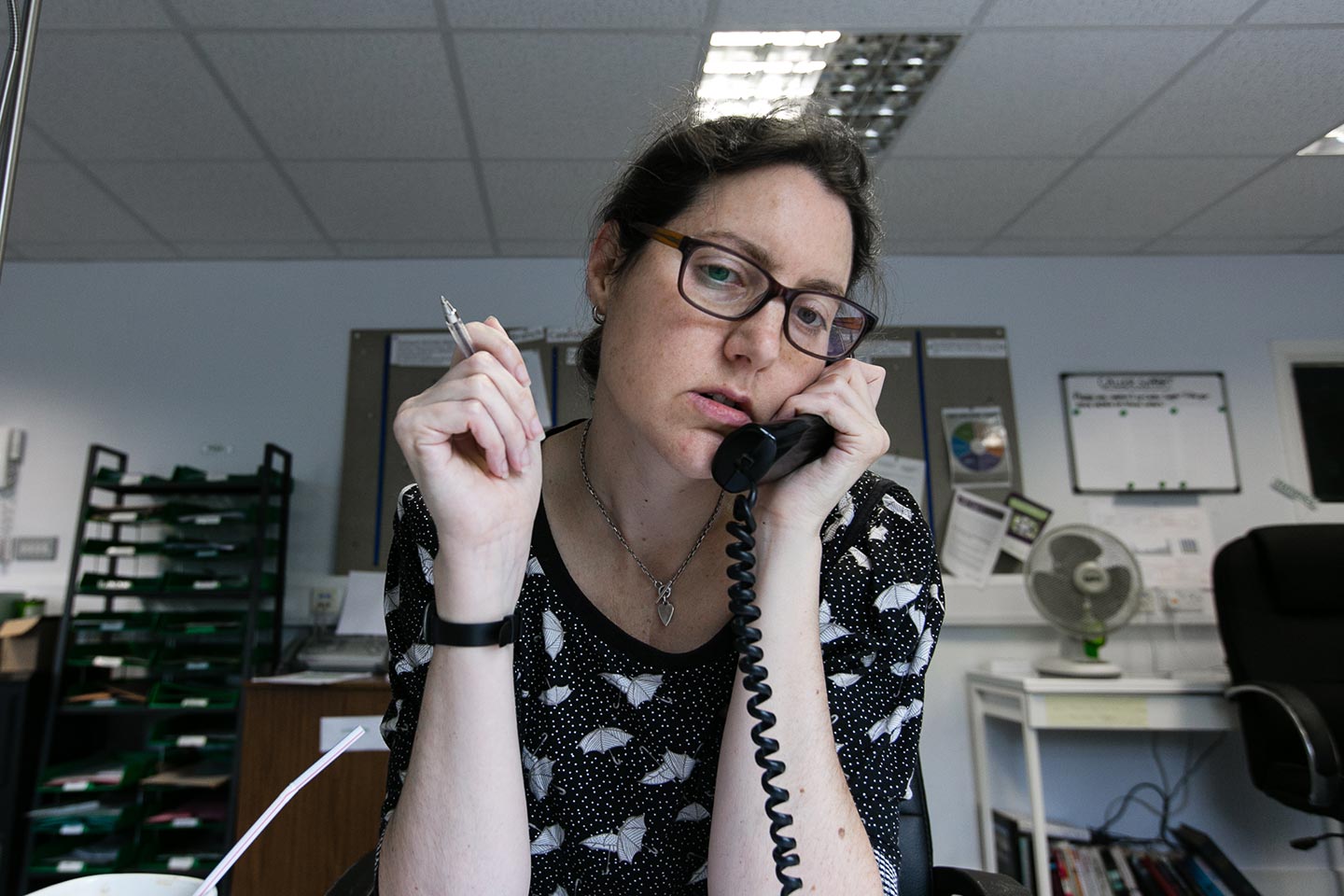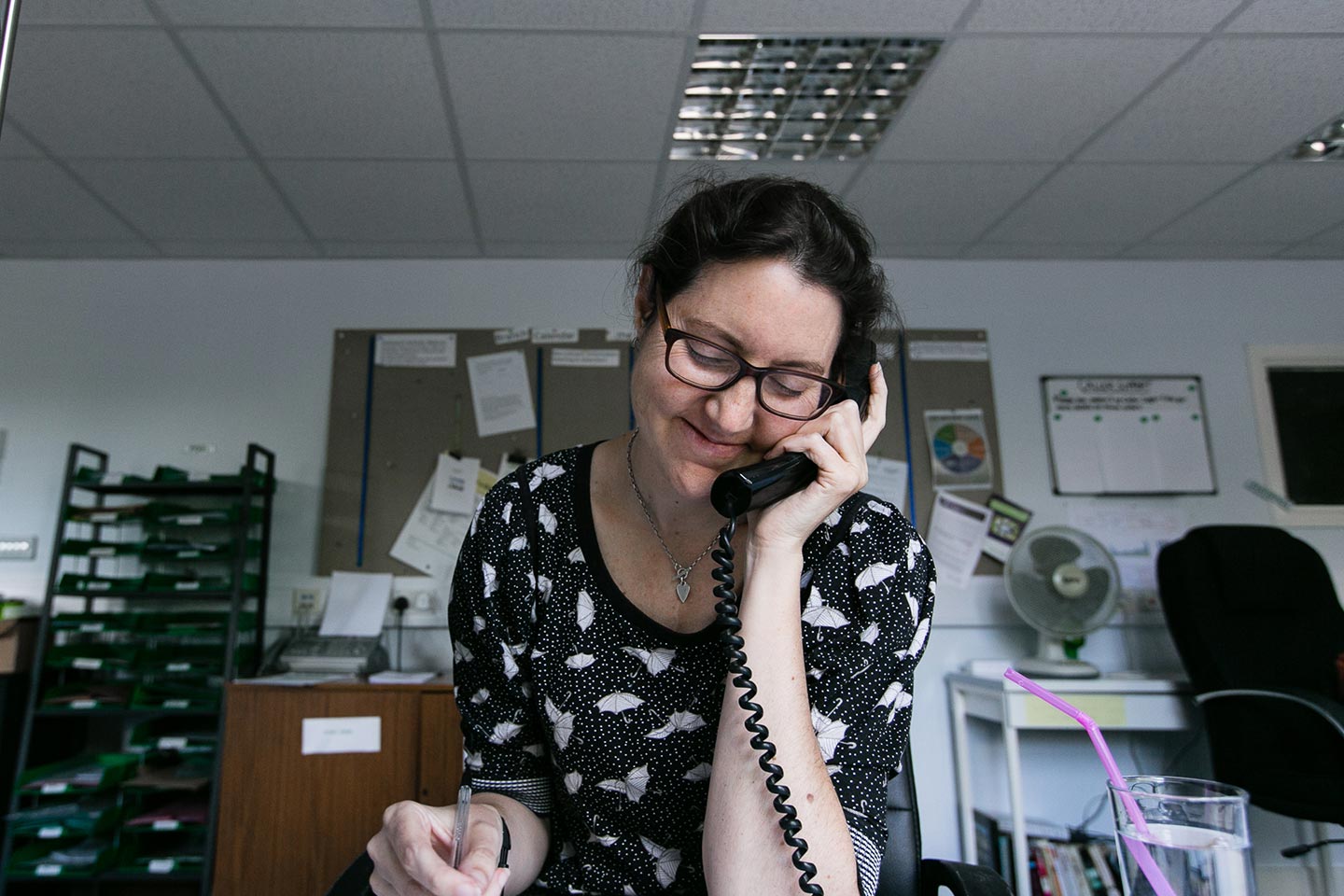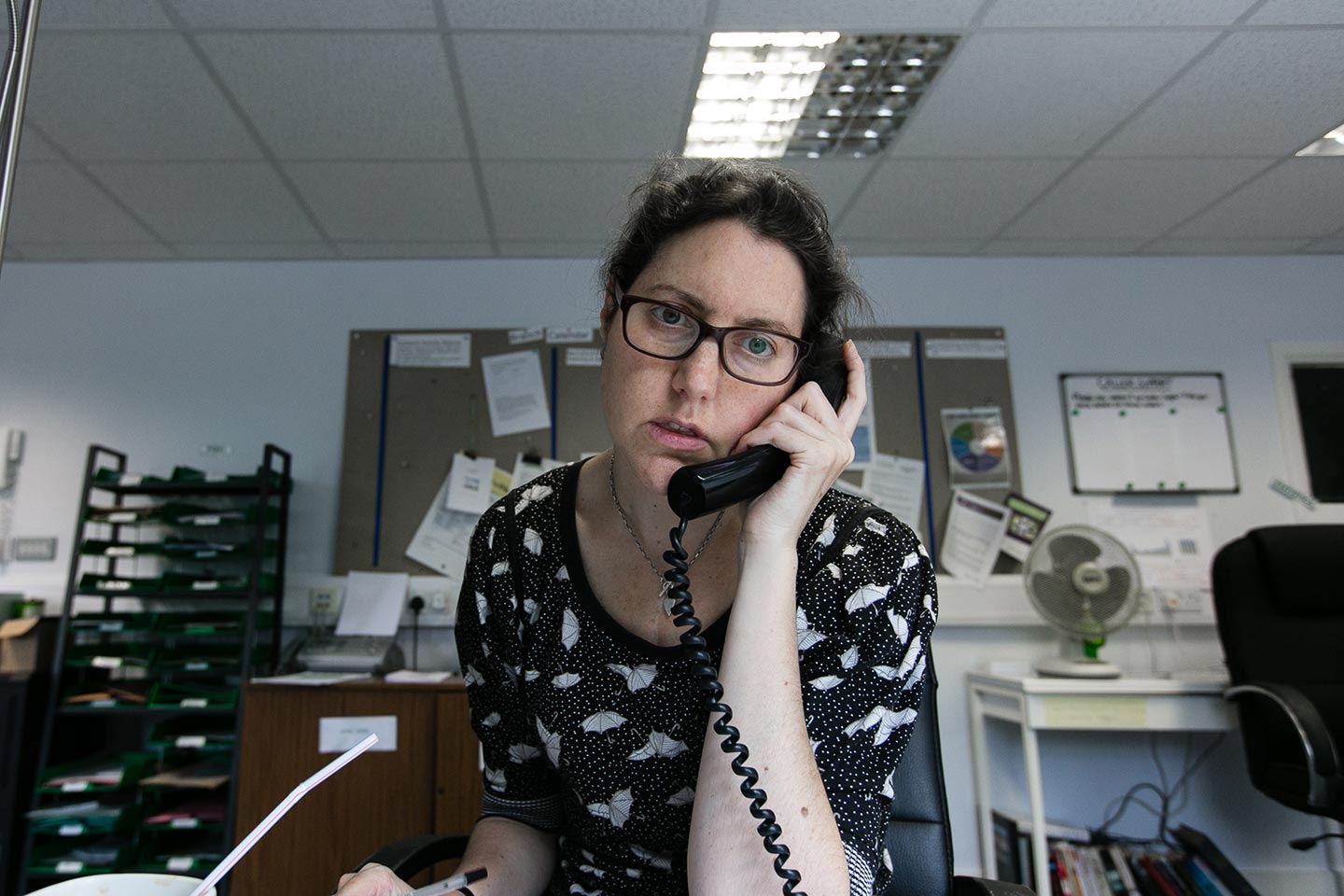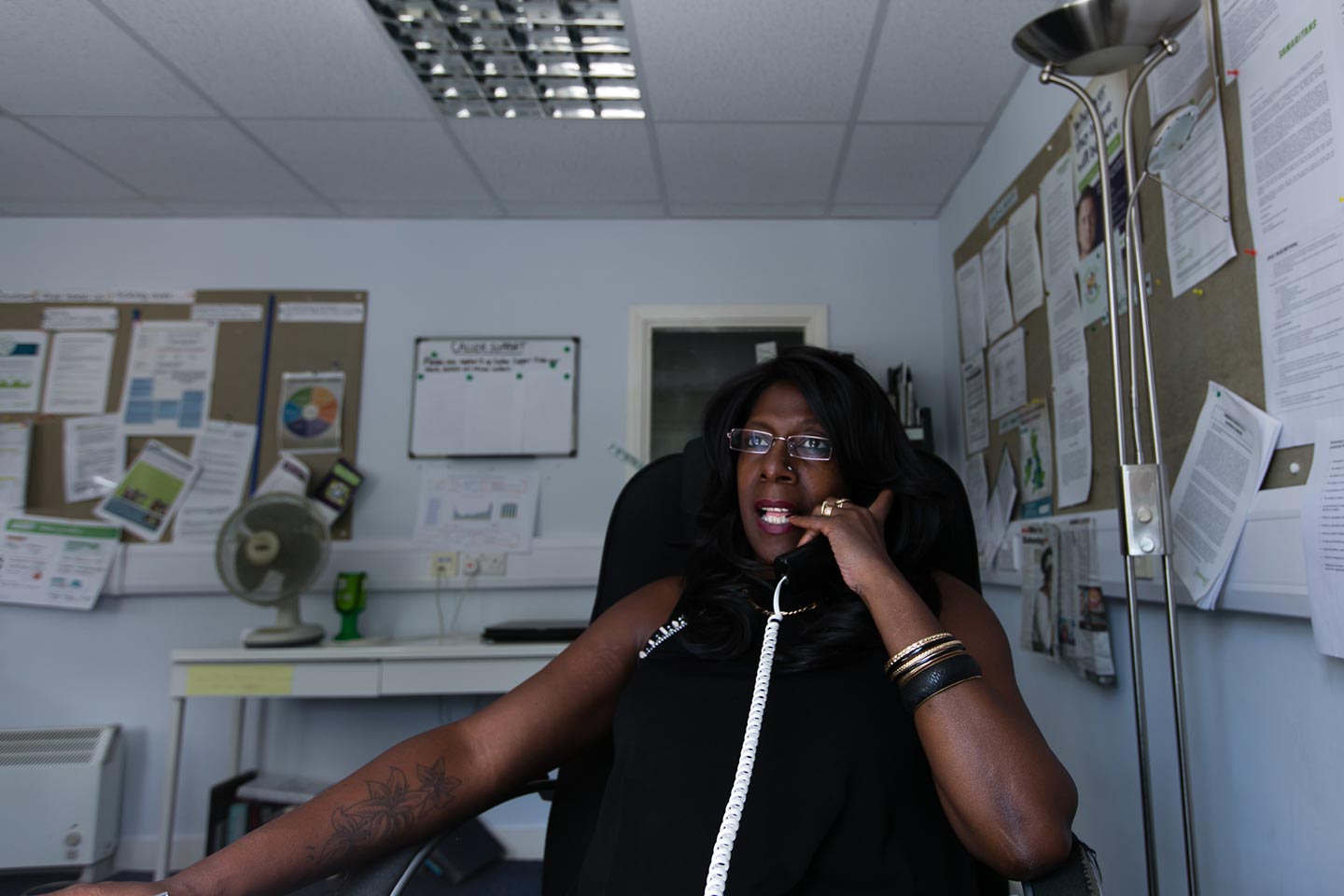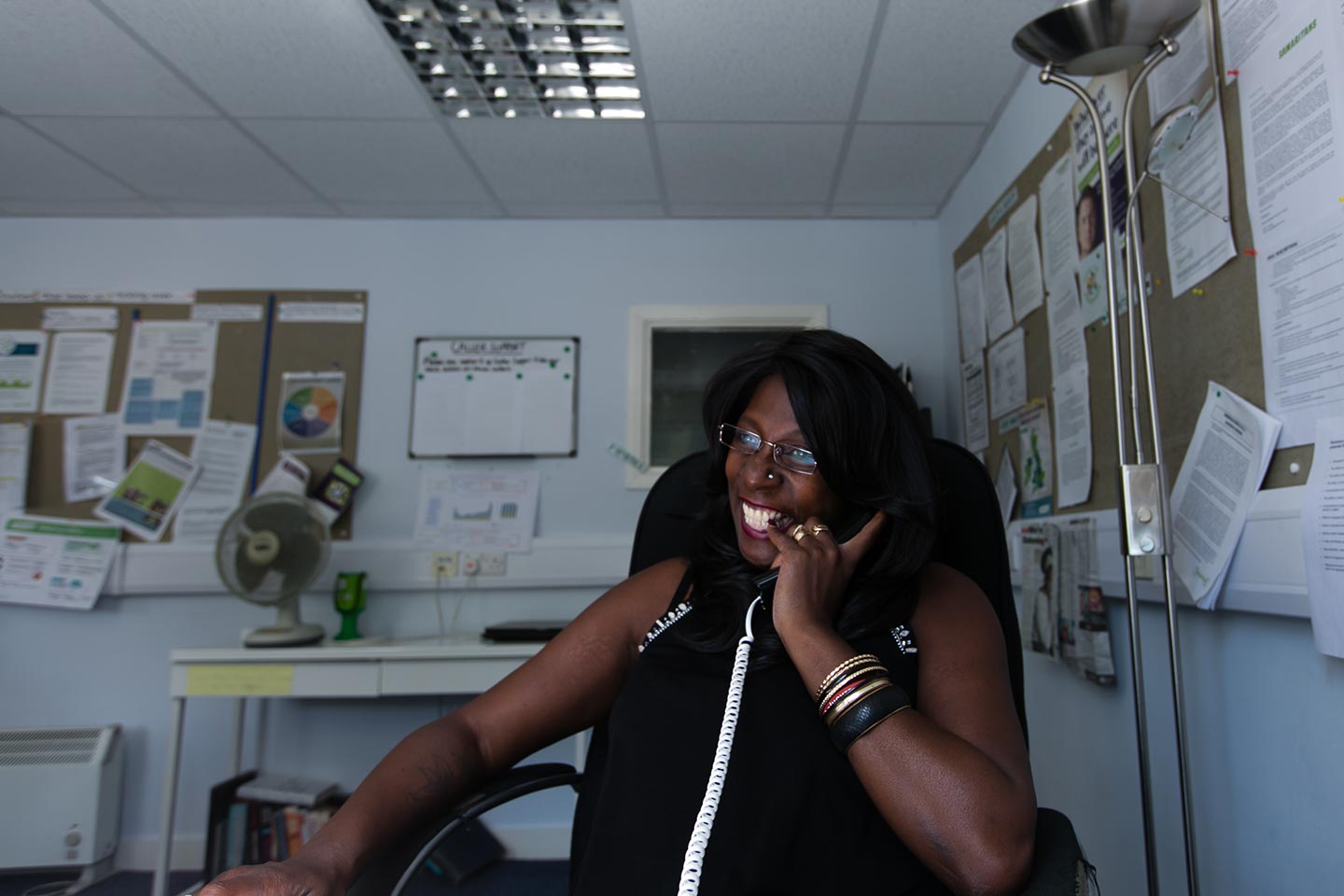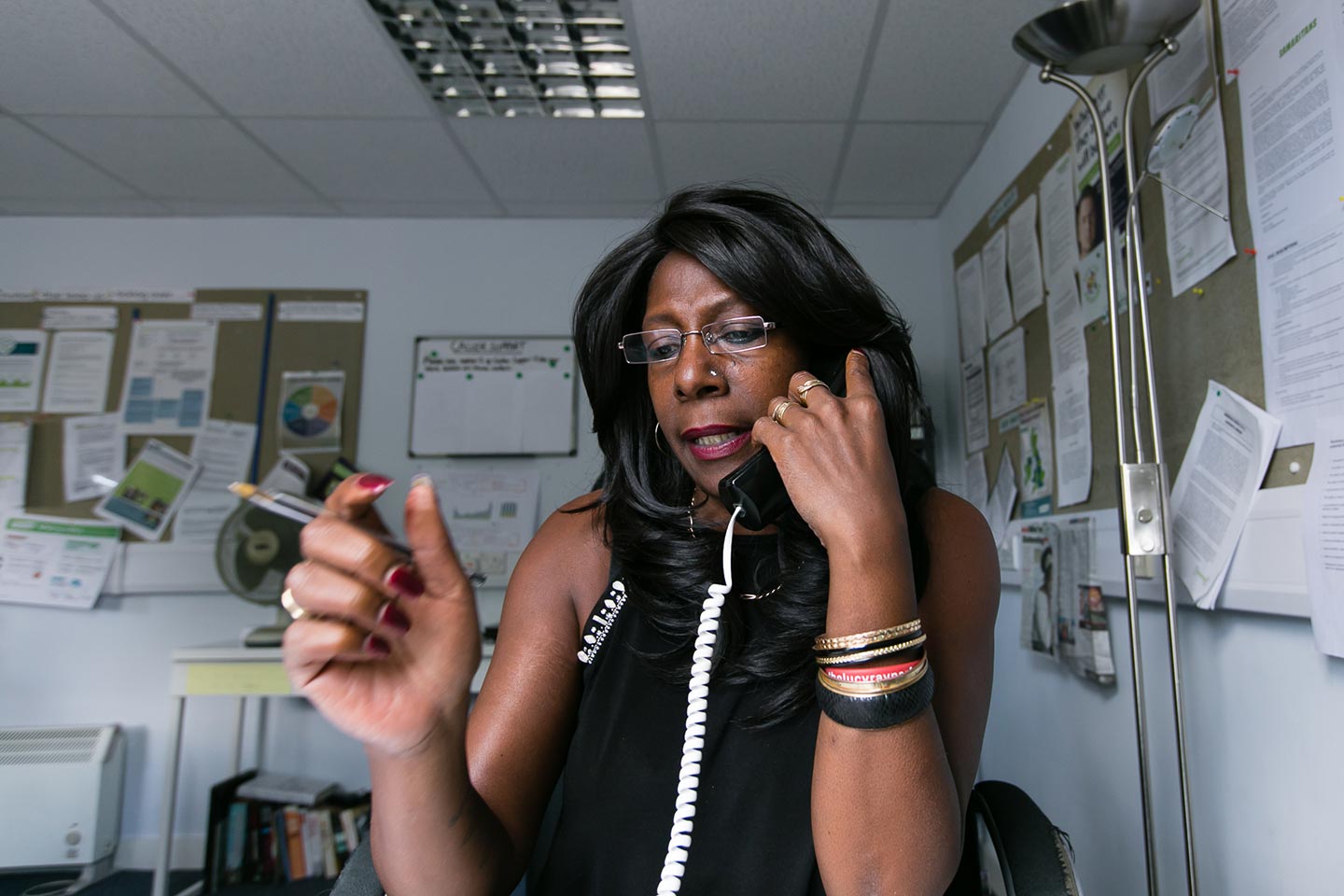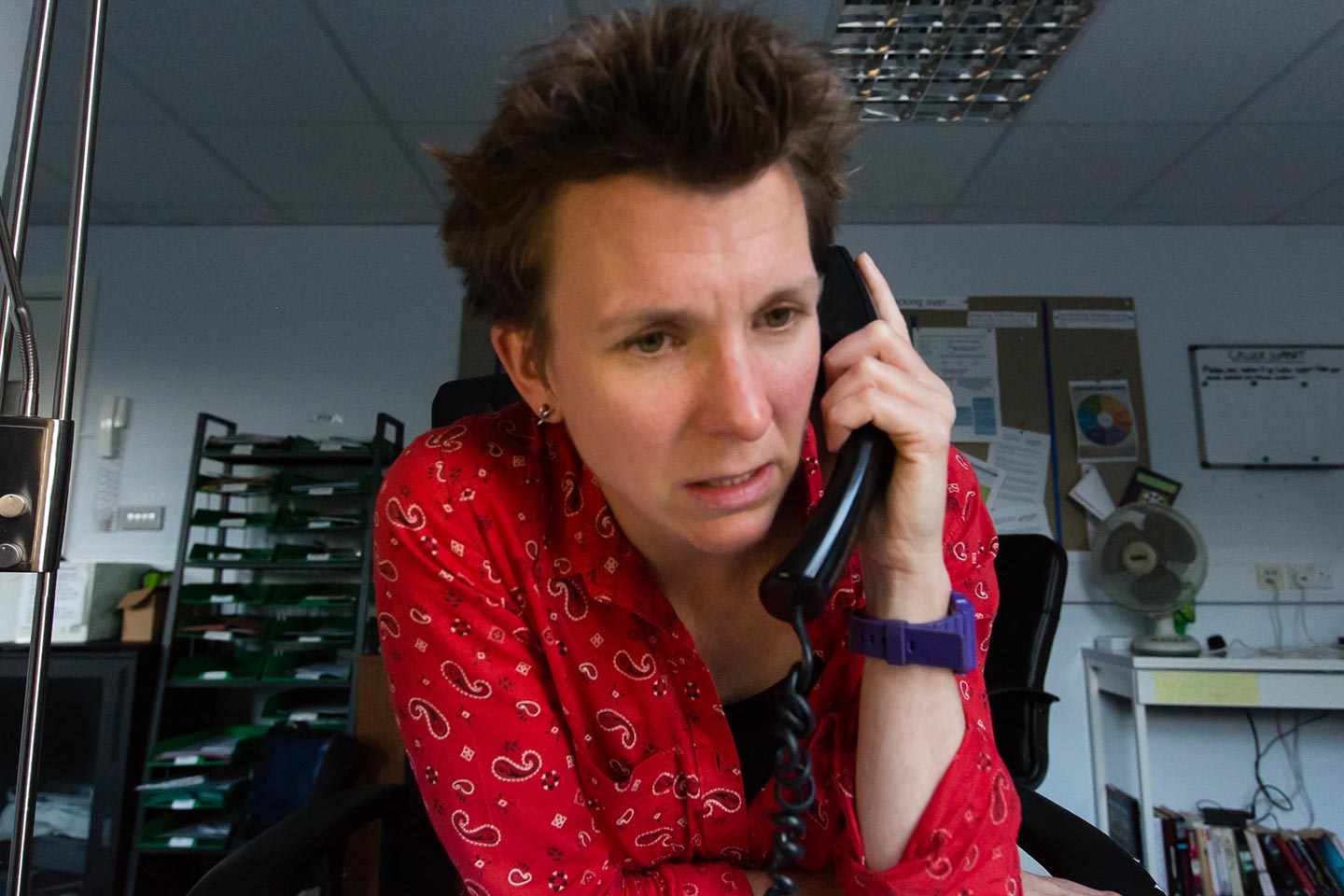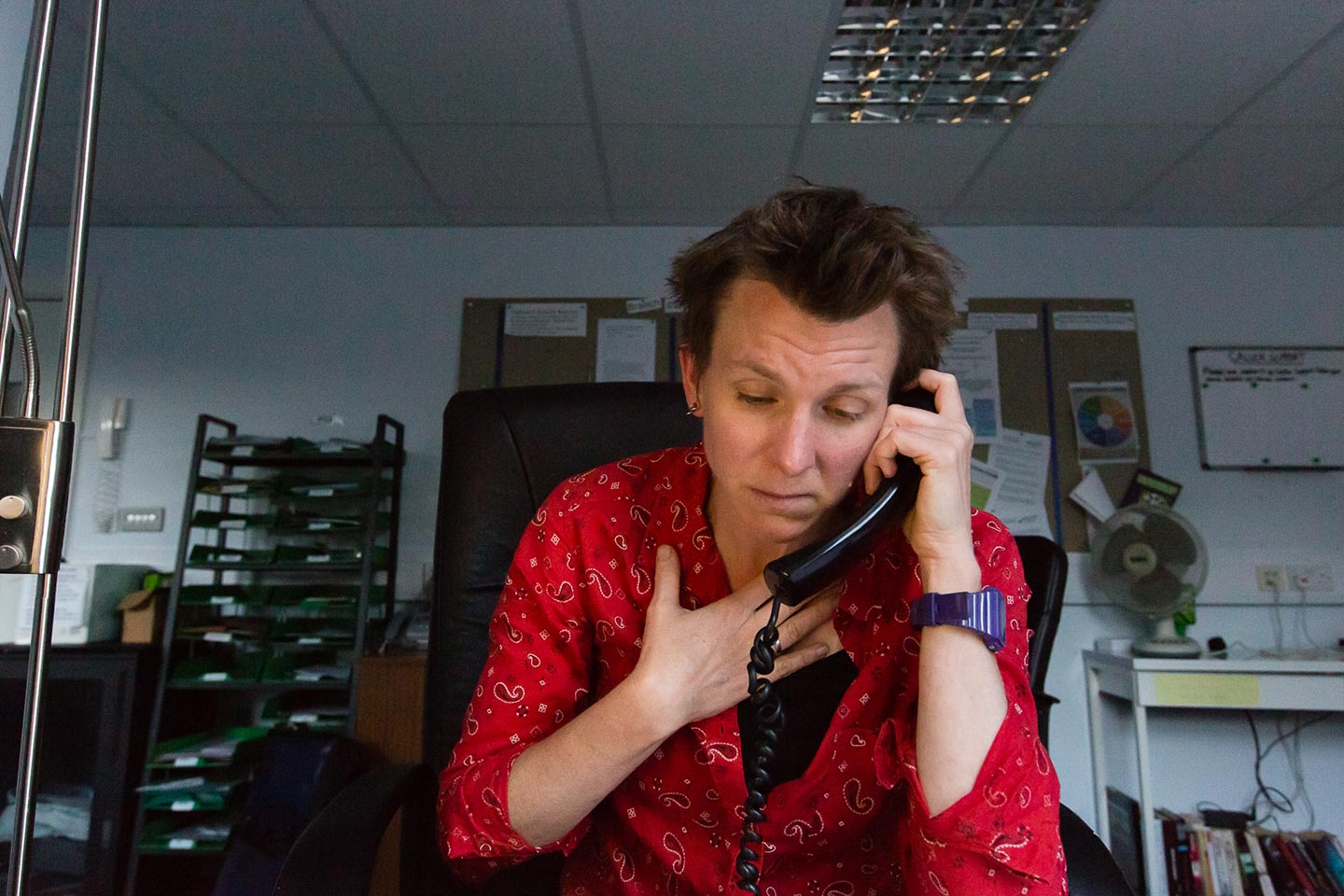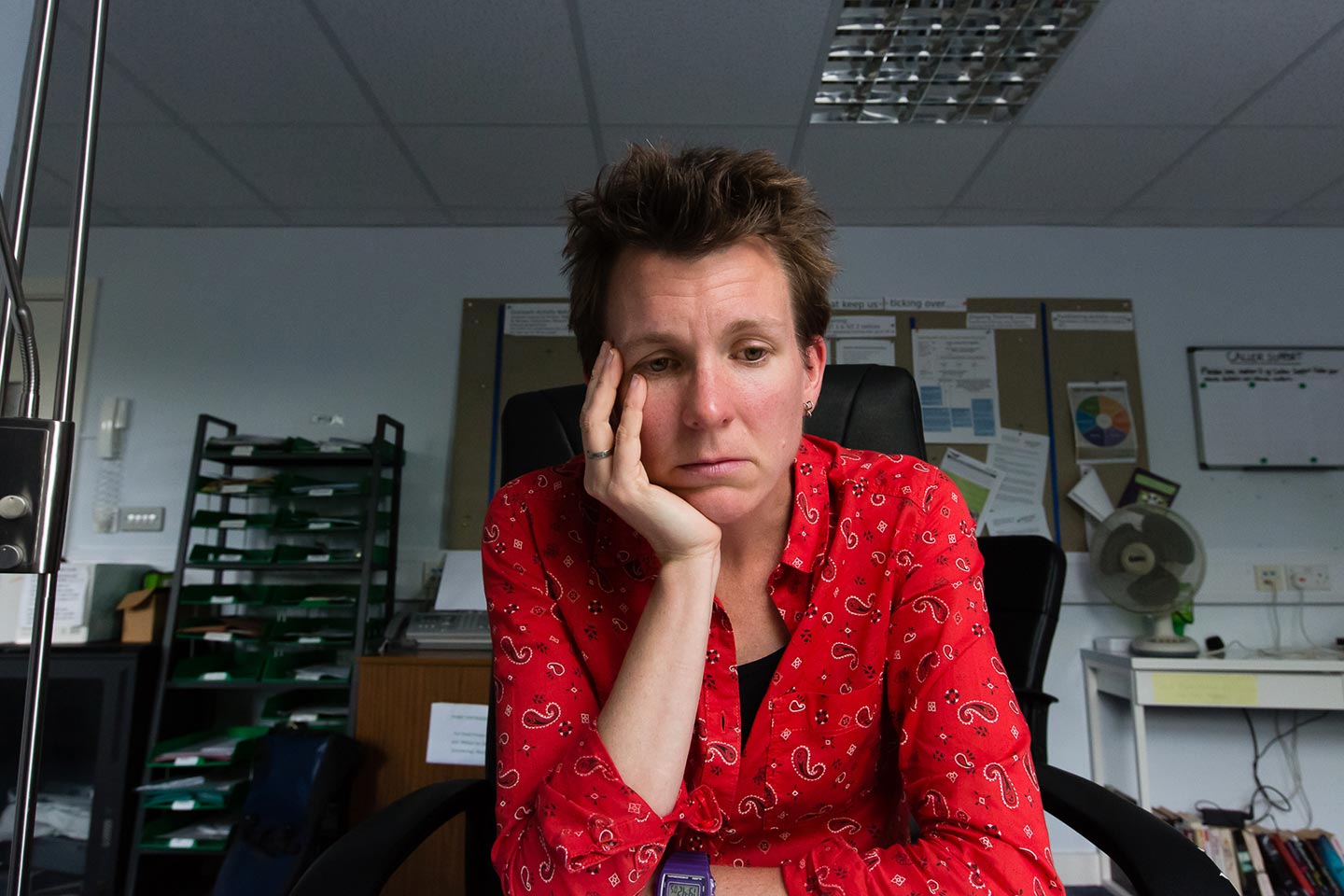 The sequential portraits that compose 38 year-old British photographer Phillip Job's series First Duty capture the operators of a UK helpline called Samaritans. "The Samaritans helpline is mostly known as the number to call if you are feeling suicidal, though they offer support to anyone in emotional distress," Phillip says. "It is staffed entirely by volunteers, 24/7. The people you can see in my photographs are Samaritans and they are talking to callers, many of whom had suicidal thoughts when they rang."
Phillip is a Samaritan himself, and First Duty was his final Master's degree project: "My tutors knew I was a Samaritan, so when we were discussing ideas for projects one of them said she was interested in what I did there and it sowed the seed of an idea. I realized I had almost unique access to do a photographic project about Samaritans, as non-Samaritans are not allowed in the telephone rooms when calls are being taken (due to the confidentiality policy). Being able to photograph while real calls were being answered was something I could do that isn't usually possible."
To obtain the sequence of pictures of each operator, Phillip set up a Canon 5D camera with a wide-angle lens on a mini-tripod on the desk right in front of them, with a timer set to take a photograph every 20-30 seconds. "They all knew they were being photographed—they had to agree to it—but I think while they were on the phone they lost the awareness of being shot. Once they were actually on the phone they all forgot about the camera and got on with the job they were there for—it's such an intense thing for them to do that they would forget about the camera less than a meter away from them."
"First Duty is a study of listening," Phillip remarks. "Samaritans support those who call by actively listening to them and offering a safe space to explore their feelings. It's not an advice line, nor is it counseling. My own experience as a Samaritan has taught me the power of active listening, and I noticed after a while that it was having an impact on my life outside of Samaritans. There have been lots of campaigns about mental health that try to encourage people to talk to someone, to open up about how they are feeling. All great advice. However, my experience is that in order to be able to open up, and for that to have a positive effect, you need to have someone to talk to—someone who will listen. We are not, in general, taught how to listen and it's a skill that is often undervalued. What I am trying to do with First Duty is make people pause and consider what it actually means to listen to someone, particularly someone who needs emotional support. I hope viewers will be able to go away and consider how they listen to their friends and family, and that ideally they will want to learn how to do it better. I hope they can spend some time studying the images and see that there are actually many different ways to listen well (you can see different people have different styles), and that it is actually something we can all learn to be better at."
Phillip's main inspiration for First Duty was Lee Friedlander's At Work, a series of images of office workers staring intently at their computer screens: "That was very much on my mind when I was planning how to set up the camera. I also found myself drawing on David Hockney when trying to establish how to present my project. There was a big exhibition of his work at Tate Britain while I was working on it, and I found his polaroid "joiners" fascinating—his technique really made me spend a lot more time studying the image. That is also an essential part of active listening: giving someone time. So when I presented the work I found myself drawn to a grid pattern like his early polaroid joiners. I also drew a lot of inspiration from reading about the nature of listening, and the title comes from a quote from a theologian called Paul Tillich, who said "The first duty of love is to listen". I think listening is an important part of photography, too: to me it is essential for a photographer to listen to their subjects in order to fairly represent them in their images."
As a photographer, Phillip's main interest is "to use my photography to raise awareness on issues that are important to me, ones that I don't think get a lot of attention from others, particularly in a visual medium. Issues that are perhaps low-key, or complex, but that have a real impact on people all around us. I like to try and explore abstract ideas and find a human, relatable way to express them." Some of his current favorite contemporary photographers ("I'm very bad with 'favorites'—it's so often just the last person's work I saw!") are Vanessa Winship ("I recently saw her exhibit at the Barbican and loved it"), Lewis Bush ("He has a very interesting take on the world and each project he does offers something new") and Laura Pannack for portraits. The last photobook he bought was Jim's Terrible City – J.G. Ballard and Shanghai by James H. Bollen.
Phillip's #threewordsforphotography are:
Time. Contrast. Feel.