Photos by Lewis Bush
Metropole — See Lewis Bush's Haunting Multiple Exposure Photos of the New London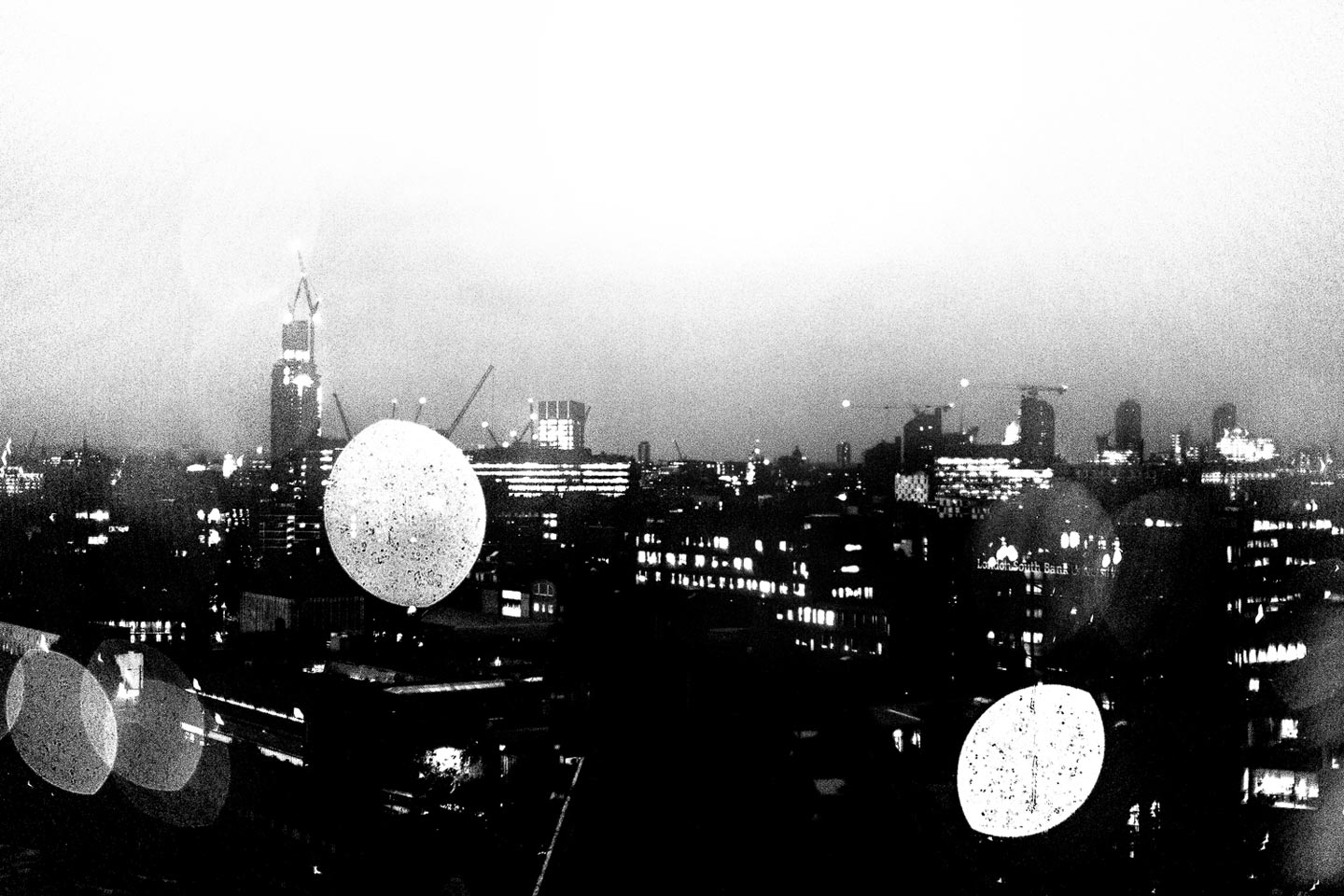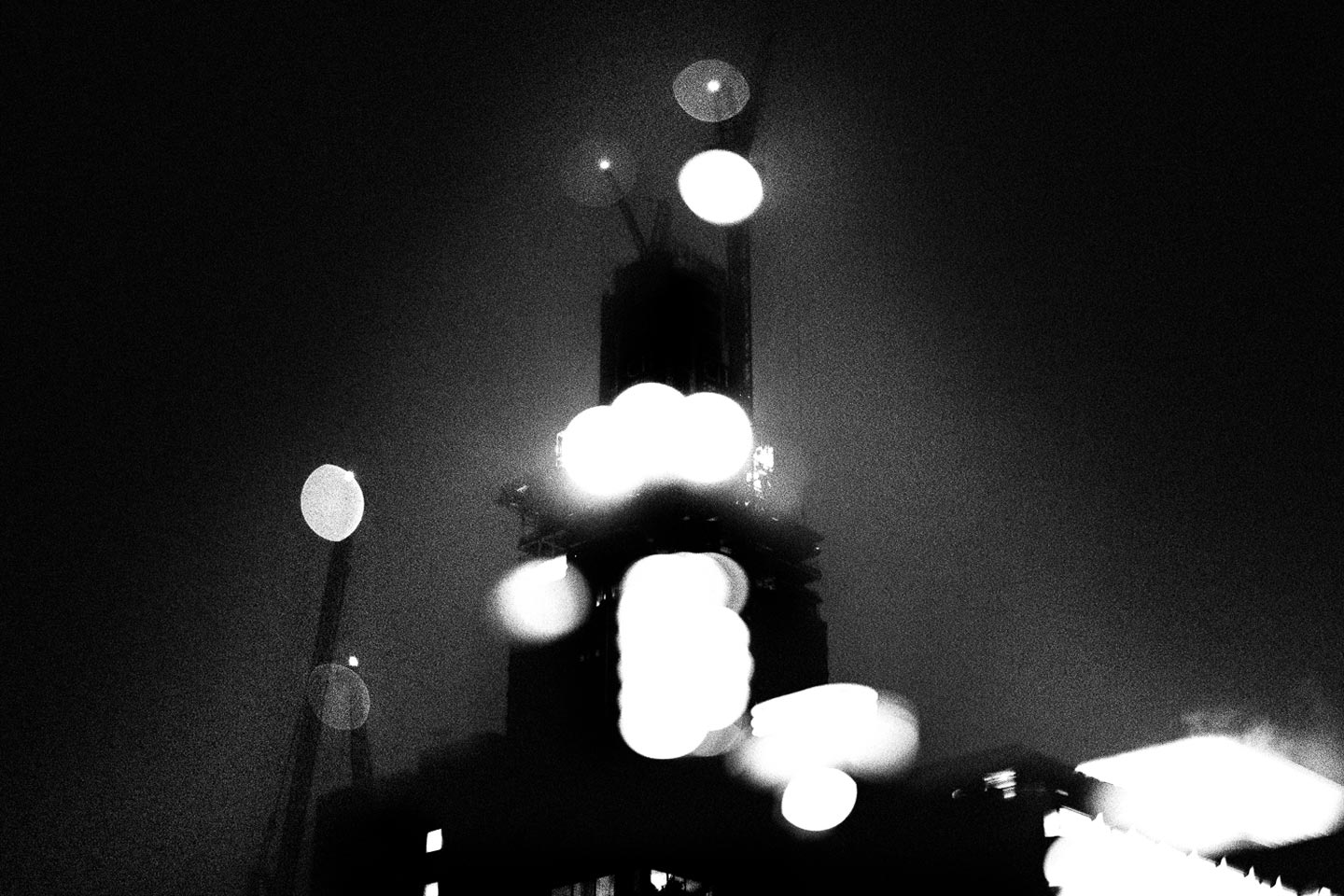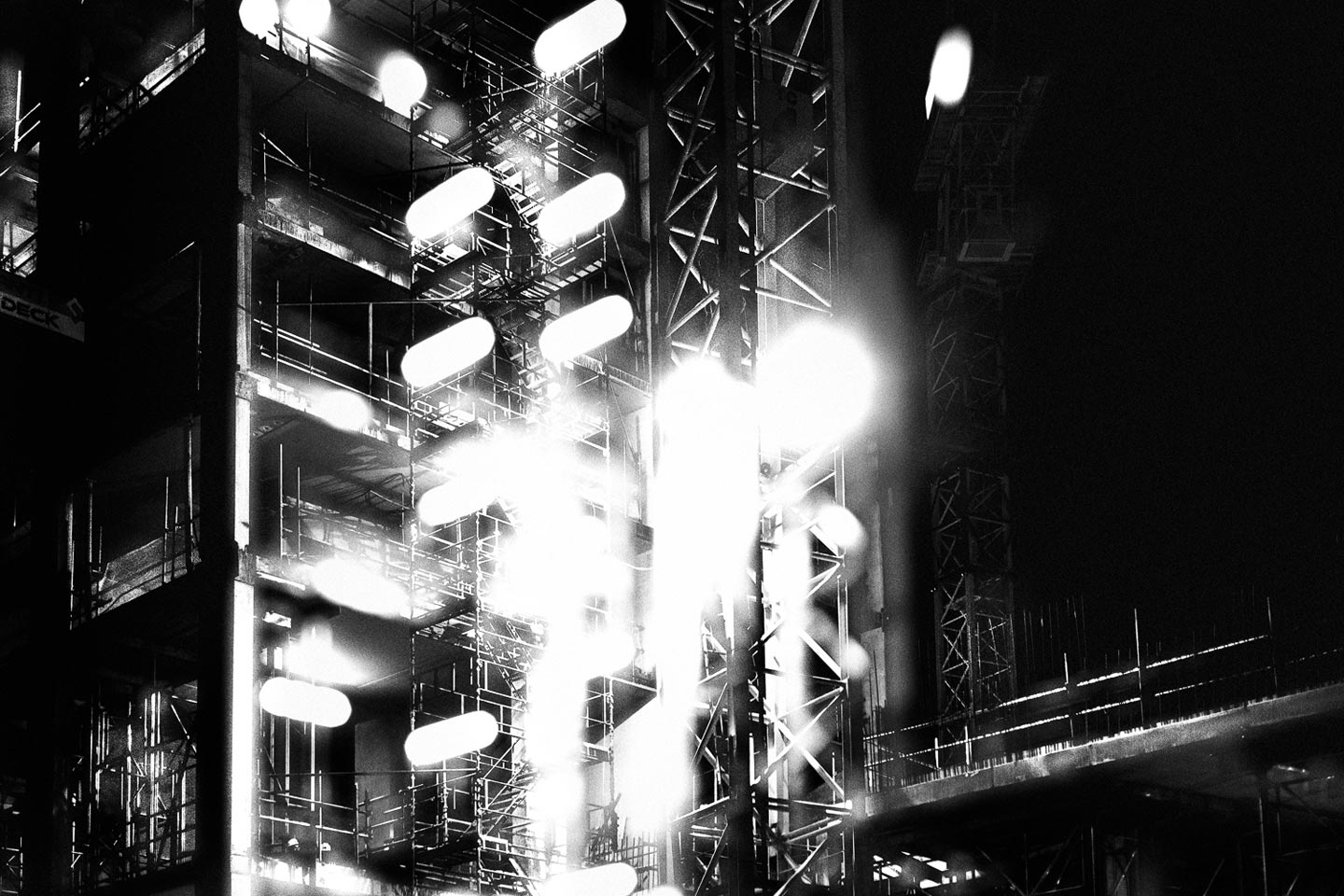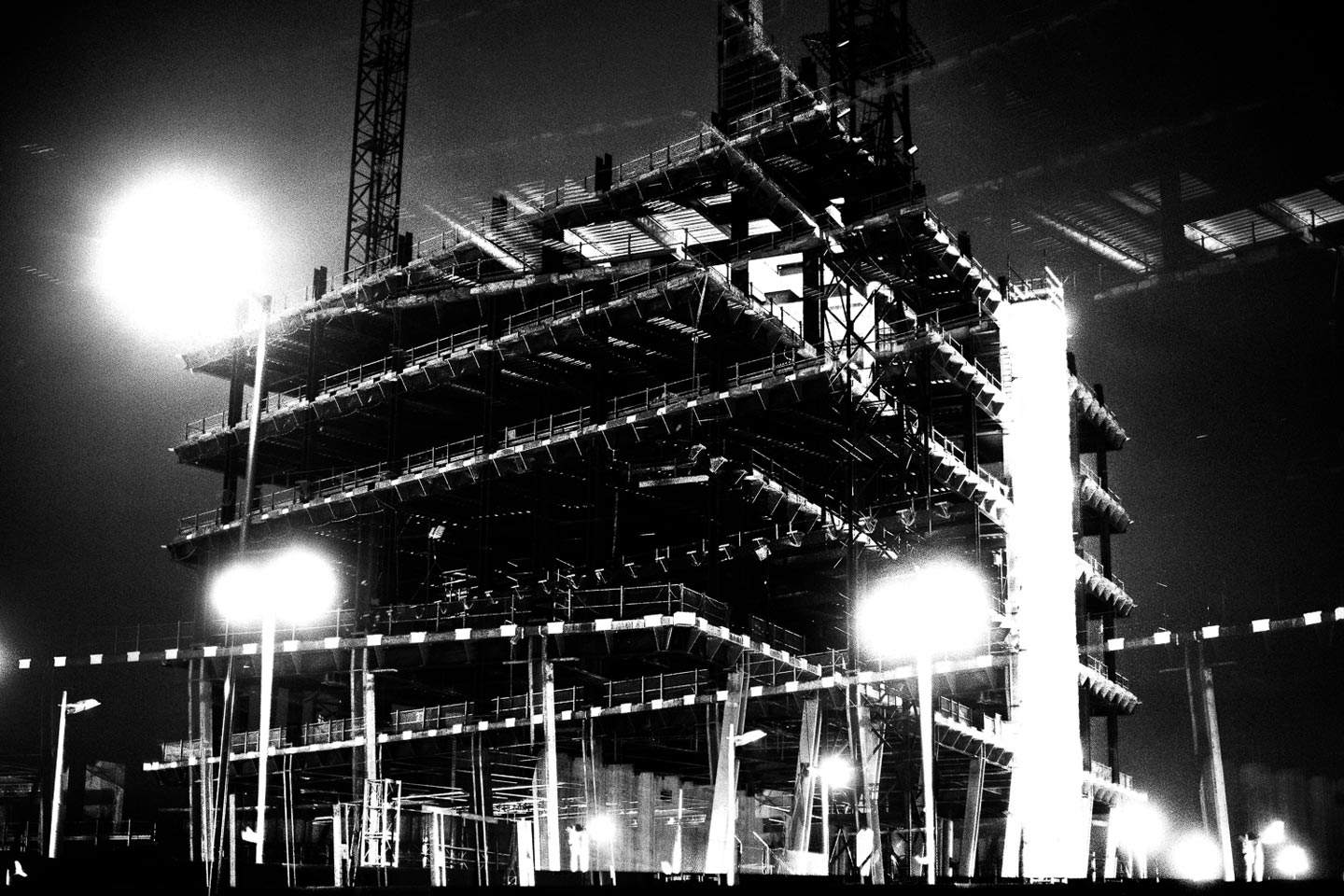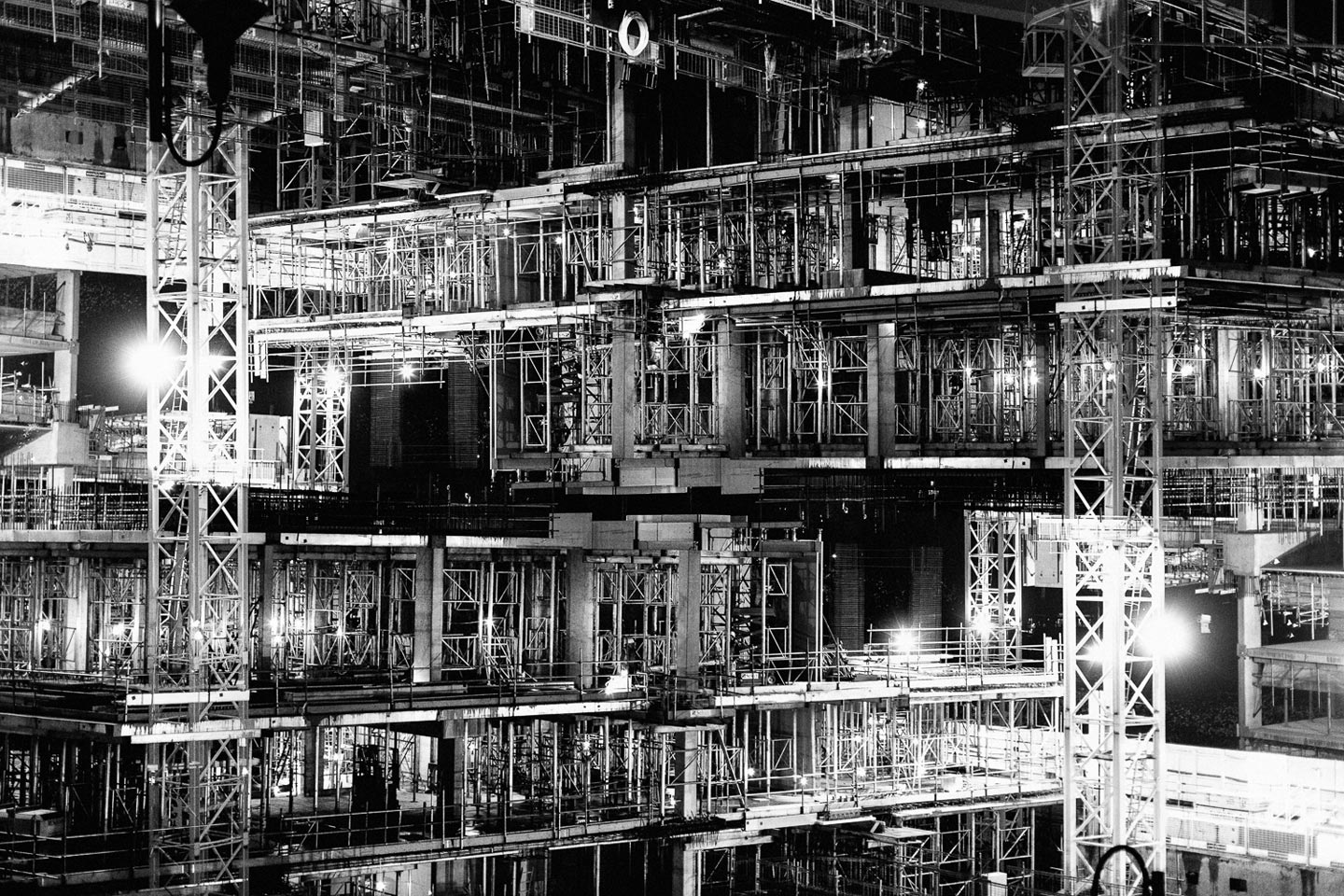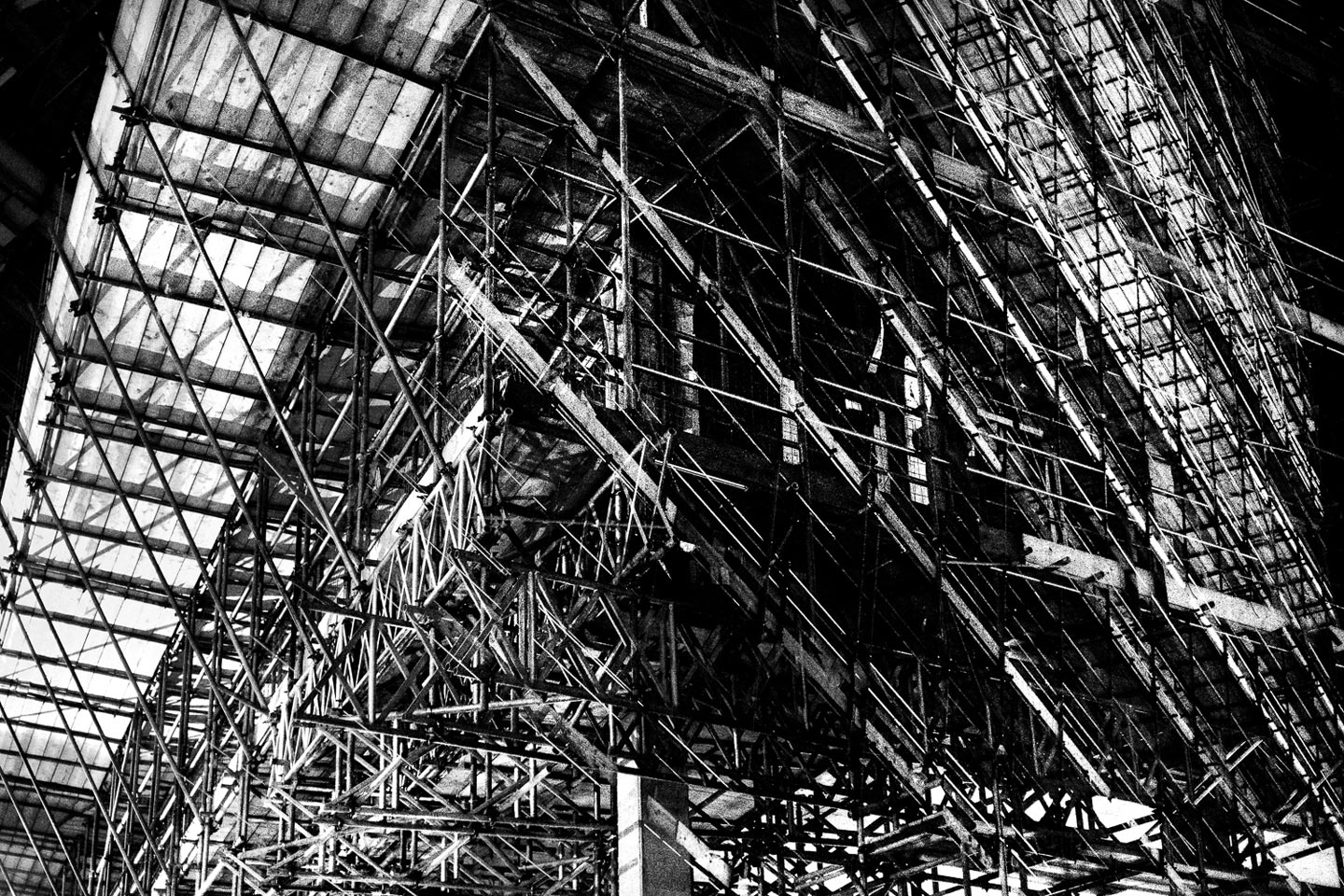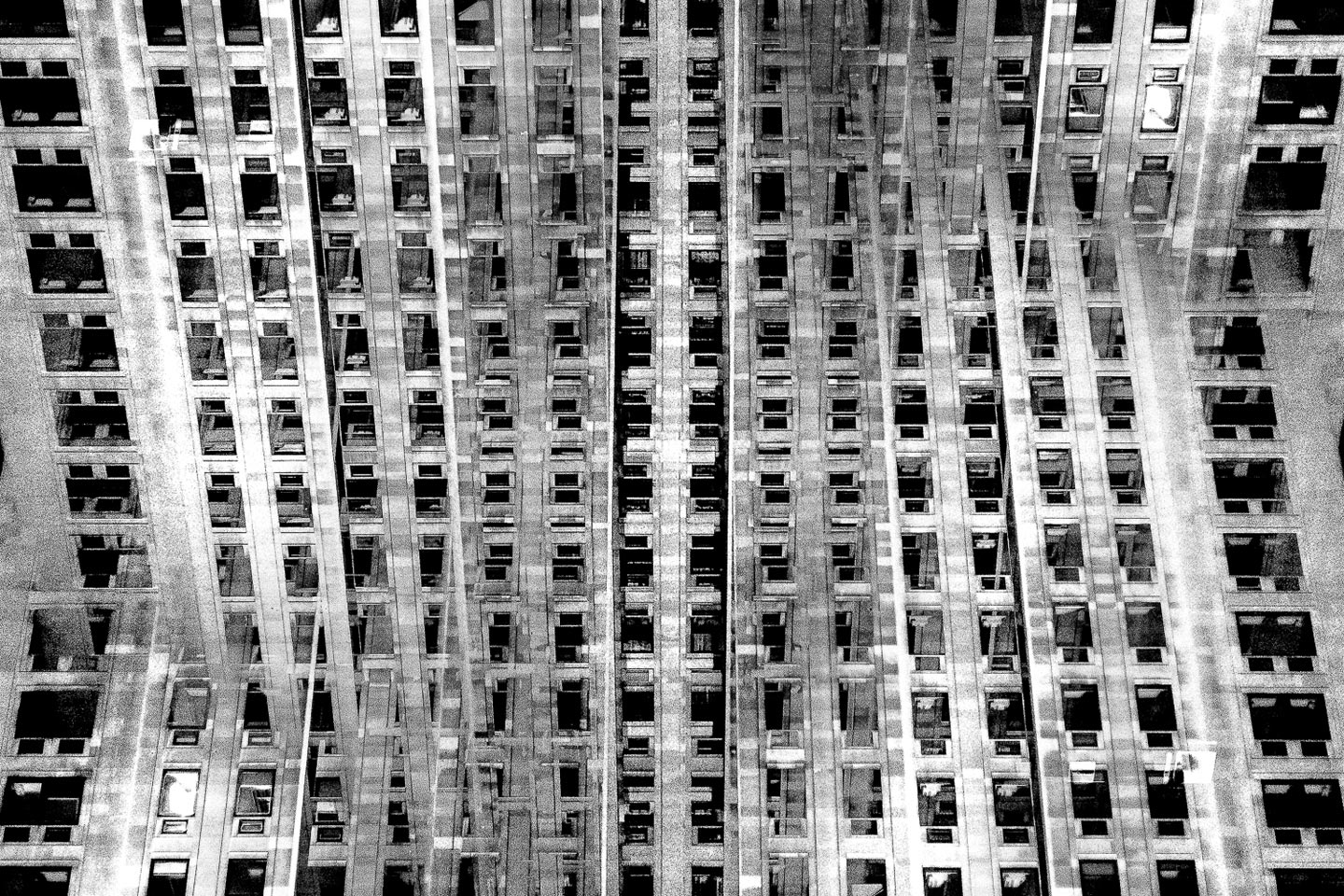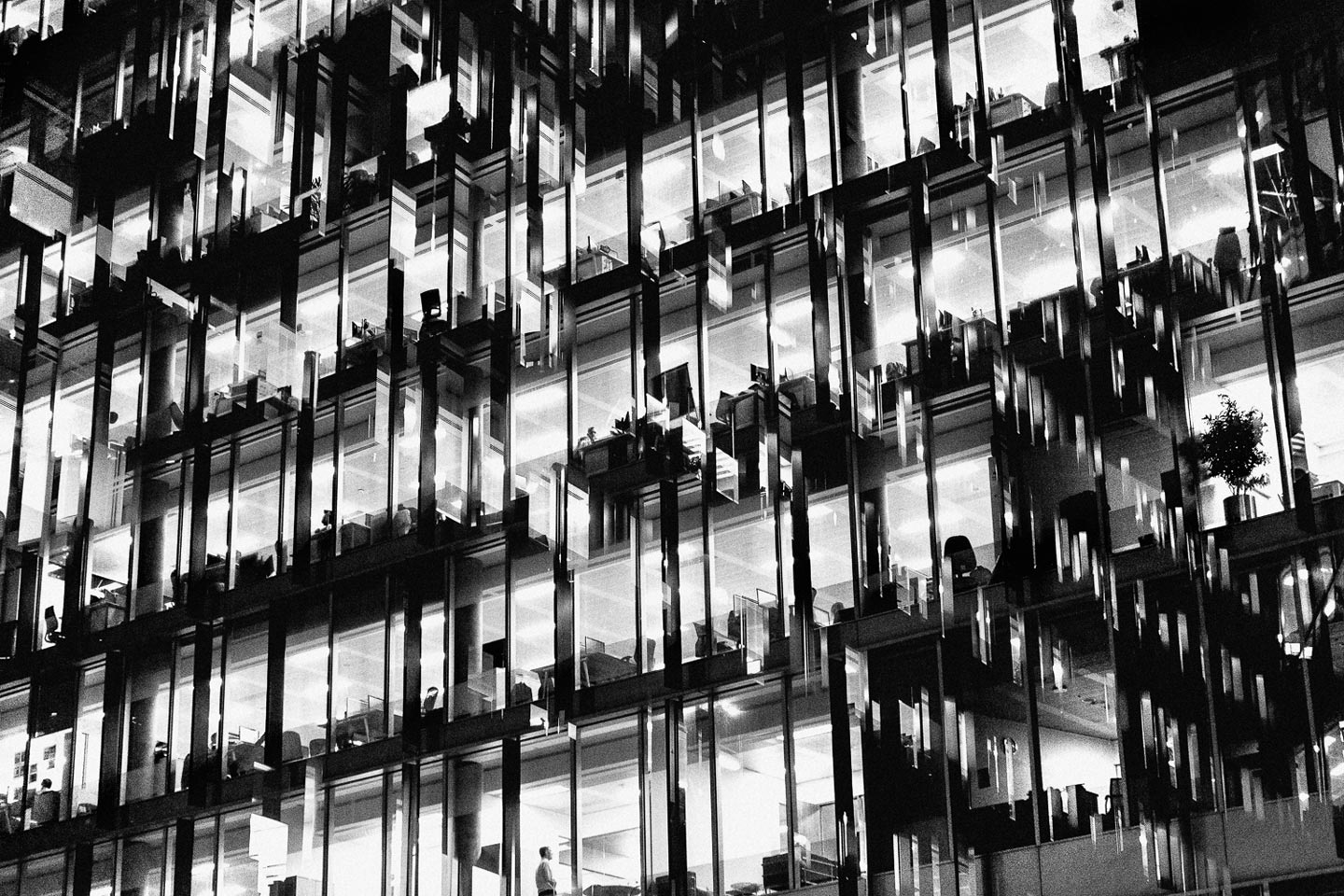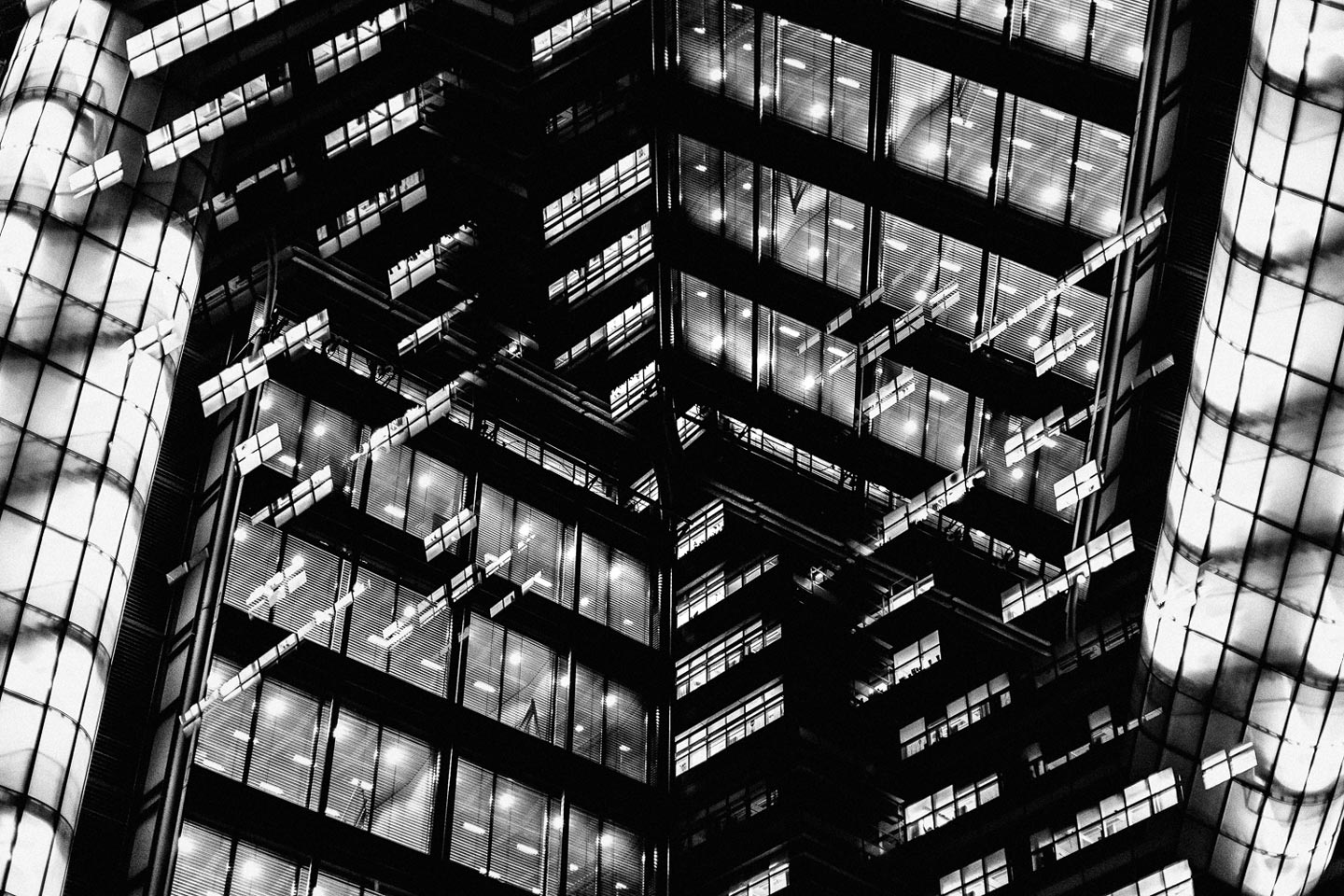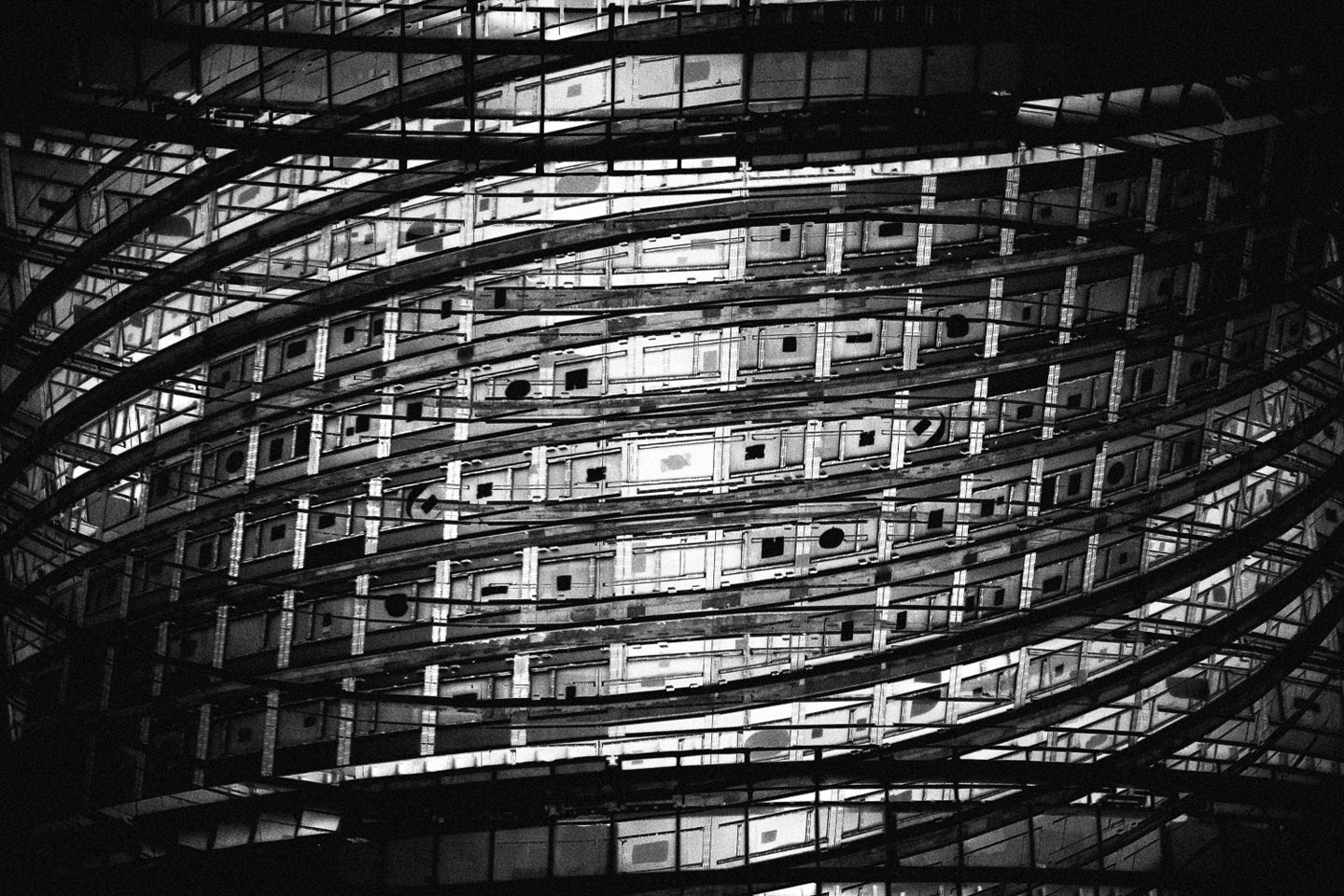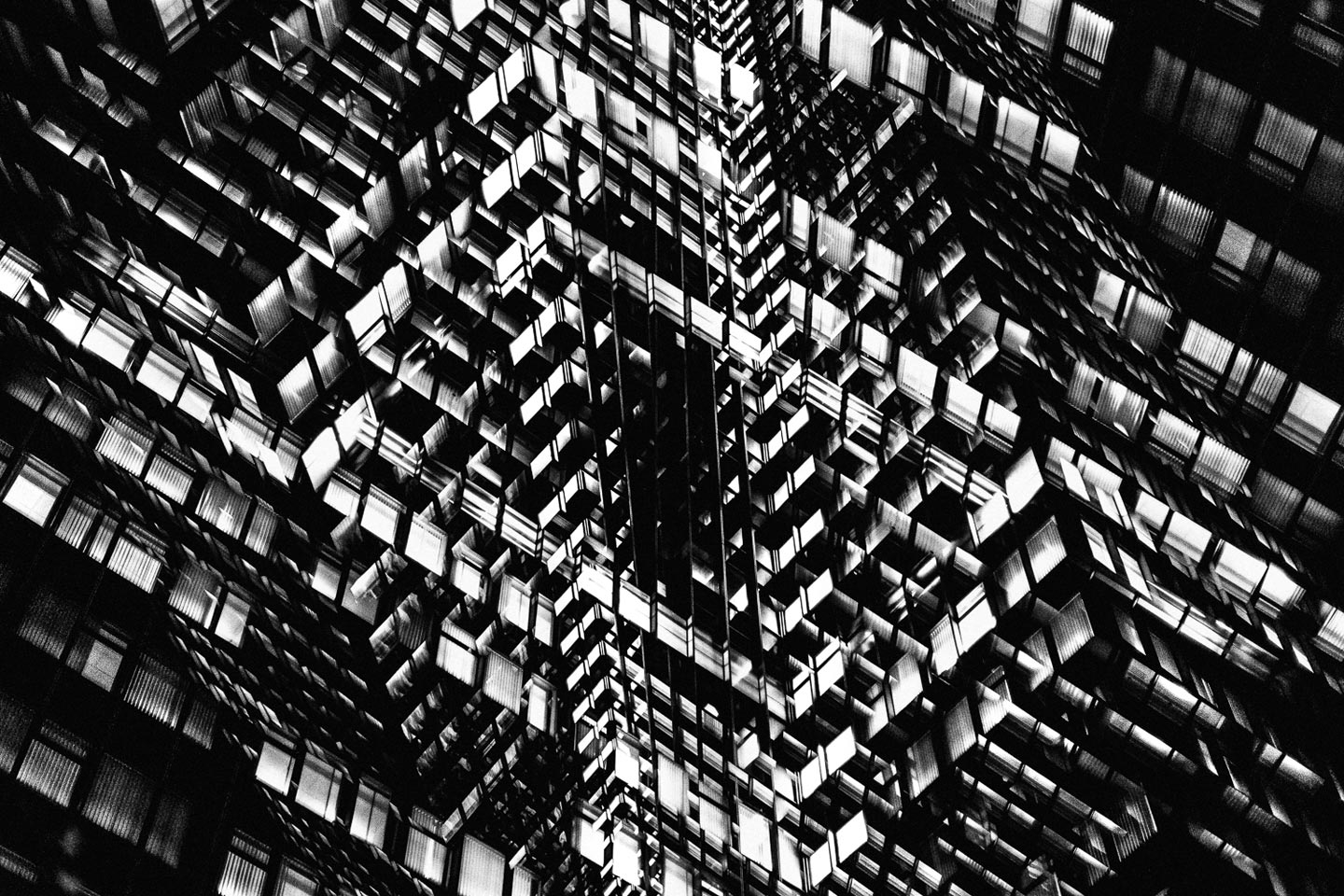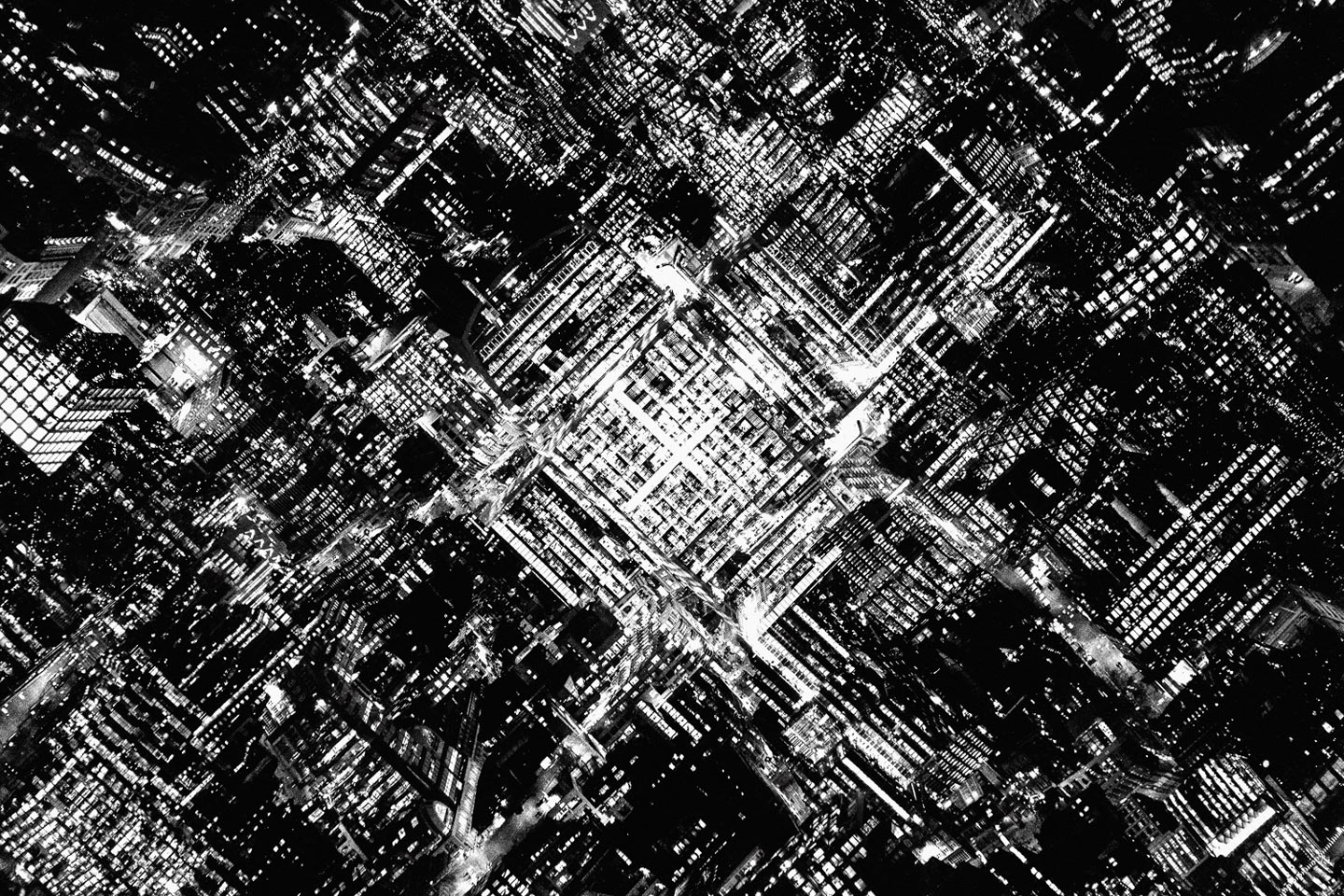 27 year-old British photographer Lewis Bush discusses Metropole, a series of multiple exposure photographs of London's new high rises that critiques the city's current urban development as being mostly at the advantage of the wealthy.
Metropole is also available as a self-published photobook—buy your copy here.
Hello Lewis, thank you for this interview. What are your main interests as a photographer?
Thank you for asking me. I'm increasingly interested in exploring the ways that photography functions within systems of power. For example, how photography might be used to control or oppress economically, politically, militarily, and so on. At the same time I'm also interested in looking at how the people on the receiving end of that can in their own turn use photography to resist these various forms of oppression.
Please introduce us to Metropole.
Metropole is a photographic series and a book first published in March 2015 about the changing face of my home city of London.
What inspired Metropole? 
It was inspired by the sense that the London I had grown up in was very much disappearing and being replaced by a city which seemed to be driven primarily by profit. As interesting parts of the city are swept away by 'redevelopment' and the diverse groups who occupied those areas are displaced, often to the fringes of the city, I feel like London is gradually losing its soul.
These new buildings are often constructed with image very much in mind – they are visual spectacles which must be negotiated daily. The Shard is a very obvious example of that – a structure you can see from almost anywhere in London, whether you wish to or not. I liked the idea of hijacking those images, manipulating them to create something new which better reflects what I would say is the true reality of these structures; to diminish any sense of power or significance you might feel as an individual.
Can you talk a bit about your creative process behind this work?
Metropole is the result of a series of walks through the city at night, mostly made in October and November 2014. I would research what was being built and then go out looking for construction sites and new developments that were destined to be luxury residential properties or corporate offices.
How did you obtain the peculiar images of London's high rises, and how would you describe them? 
When I found a building that interested me I would start to photograph it, using multiple exposures created in the camera to create quite complex layered images. However I was interested in finding ways to make these images appear as if they might be normal photographs, and to make viewers believe that the buildings shown were perhaps real buildings. Only gradually through the series, as the images become more extreme, does it become really apparent that the photographs are not what they seem.
Did you have any specific references or sources of inspiration in mind for this project? 
Primarily cinema. A big influence was the City Symphony, a genre of documentary film that emerged at the start of the 20th century, which typically eulogised the benefits of city living, and often employed quite radical film-making techniques like montage and multiple exposures. Dziga Vertov's Man with a Movie Camera, Charles Sheeler's Manhatta, and Walther Ruttmann's Berlin: Symphony of a Great City are all examples. I was also inspired by rather more dystopian cinematic visions of the city, for example Fritz Lang's Metropolis, Jean Luc Goddard's Alphaville, and Babeldom, a film directed by my father Paul Bush.
What do you hope gets across to the viewer seeing Metropole? 
I hope people will start to think about these large buildings and the organisations who build and occupy them in a different way, and I hope they will start to think about how they can play a part in deciding the future of the places that they inhabit. Everyone who dwells in London has an equal stake in the city and an equal right to decide how it looks in the future; investors and speculators should have no more influence over this proccess than anyone else.
What have been the main influences on your photography? 
Firstly, growing up with artist parents taught me the value and joy of making things. Secondly, studying history taught me the power and satisfaction of critical thinking. Finally, studying documentary photography showed me how to try and align these things in my own work.
Who are some of your favorite contemporary photographers?
You probably won't believe this but I find pretty much all photography interesting in one way or another, even if only because it is a lesson in what to avoid myself, and I don't really have favourites. Recently I've become very interested in forms of photography which aren't produced by people at all, or where people play a fairly minimal role, which makes it even harder to suggest names!
Choose your #threewordsforphotography.
Construction. Revelation. Remembrance.