Photos by Mark Fitton
FotoFirst — Mark Fitton's Intimate Photos of His Parents Explore New Paths for the Parent-Child Relationship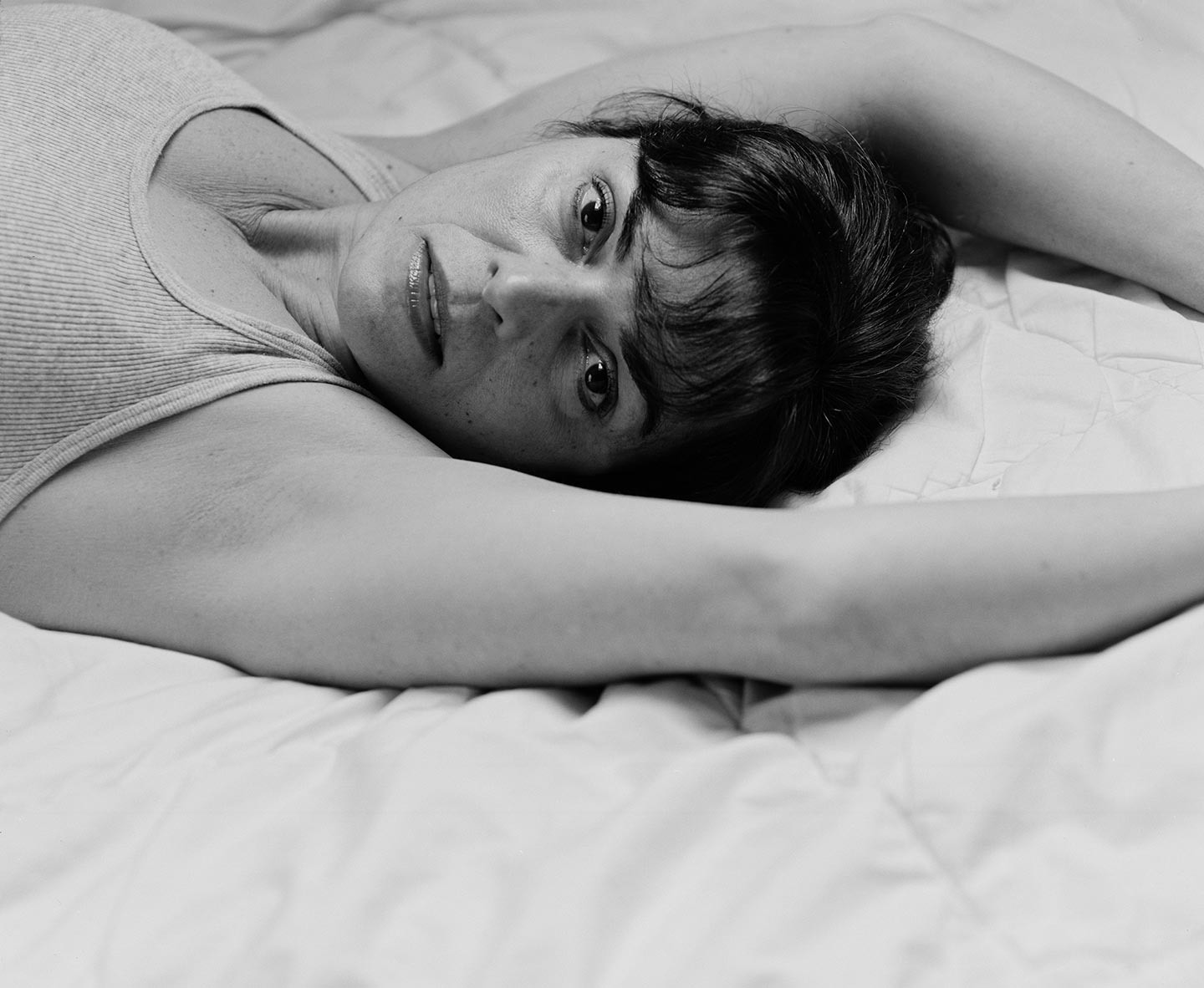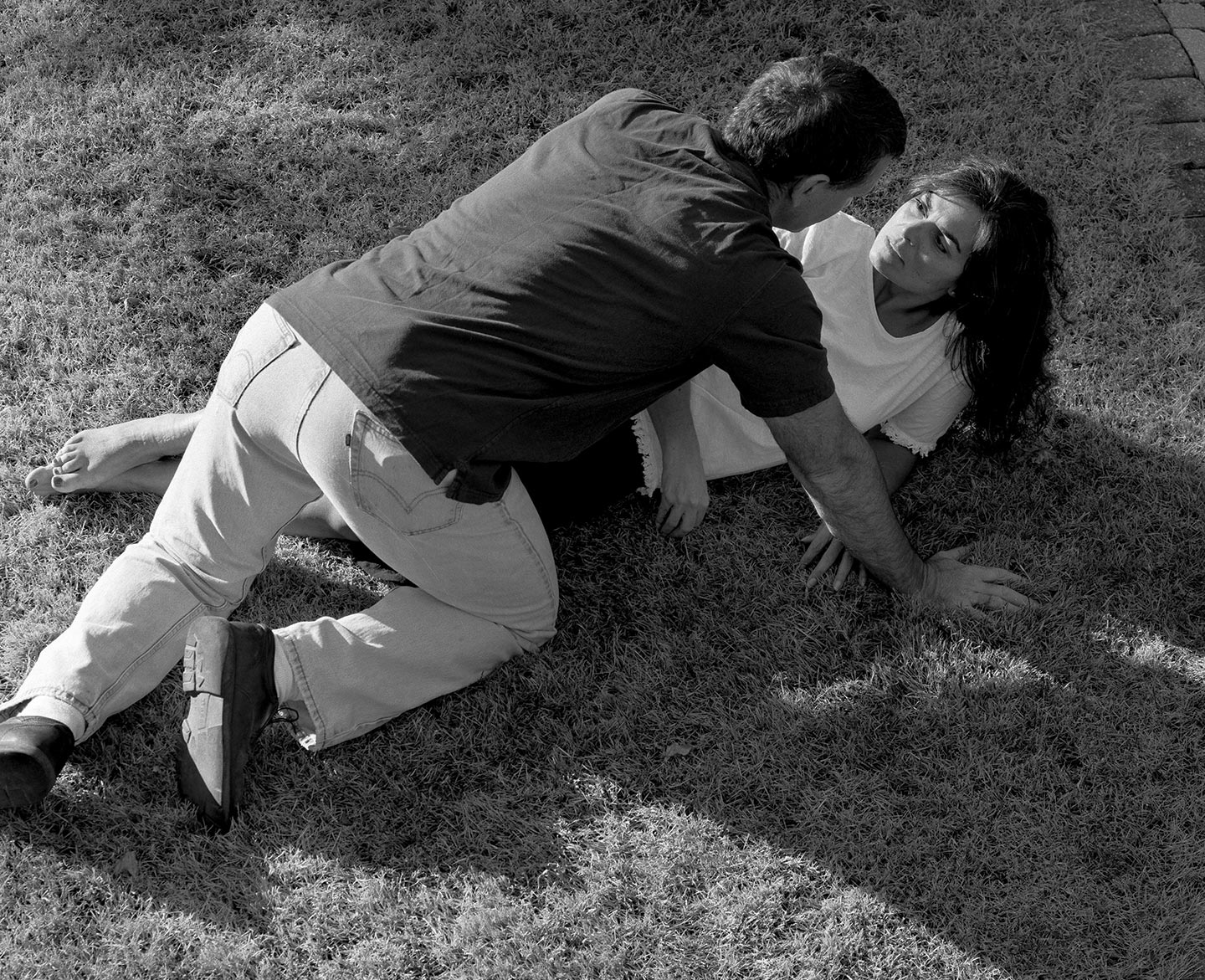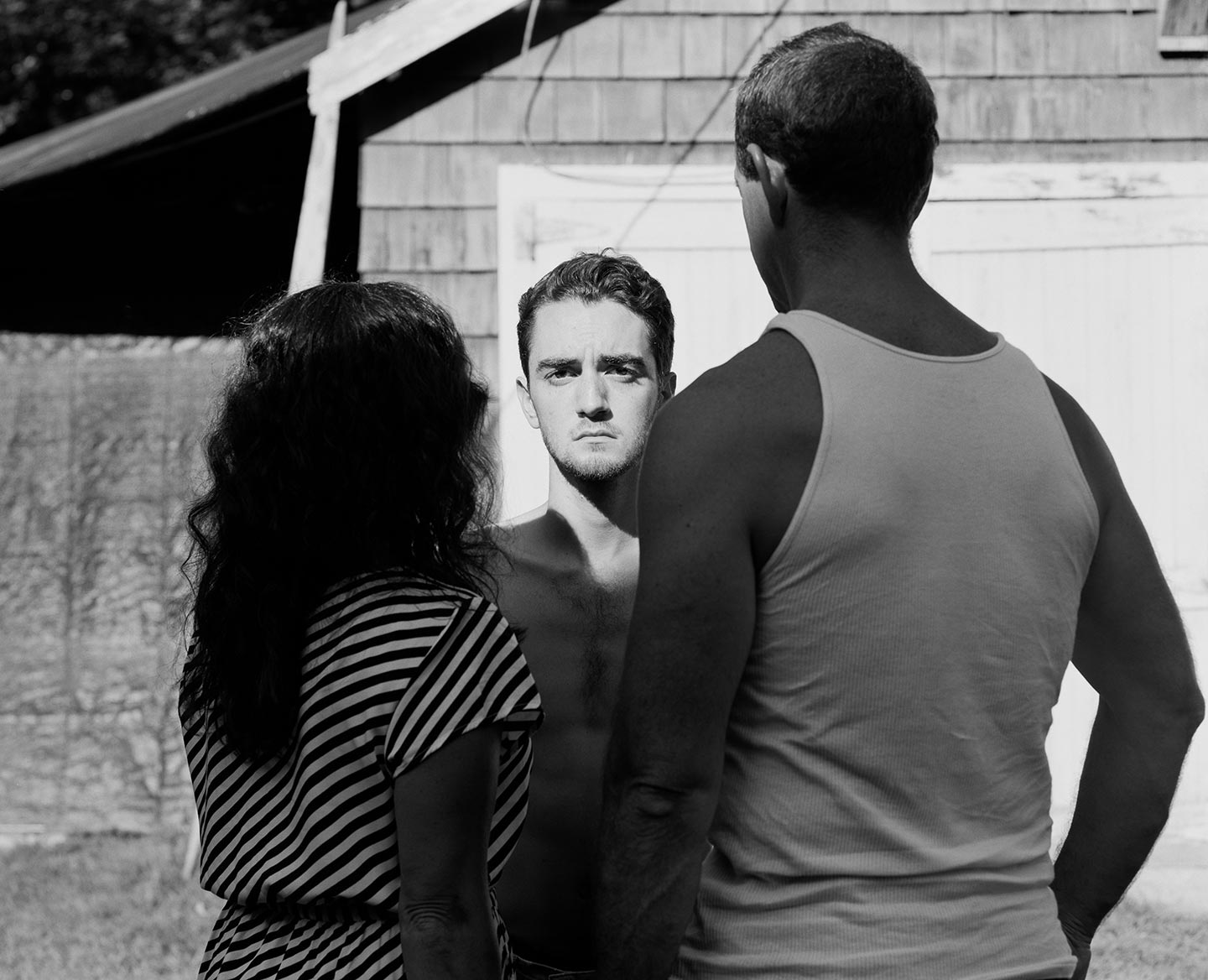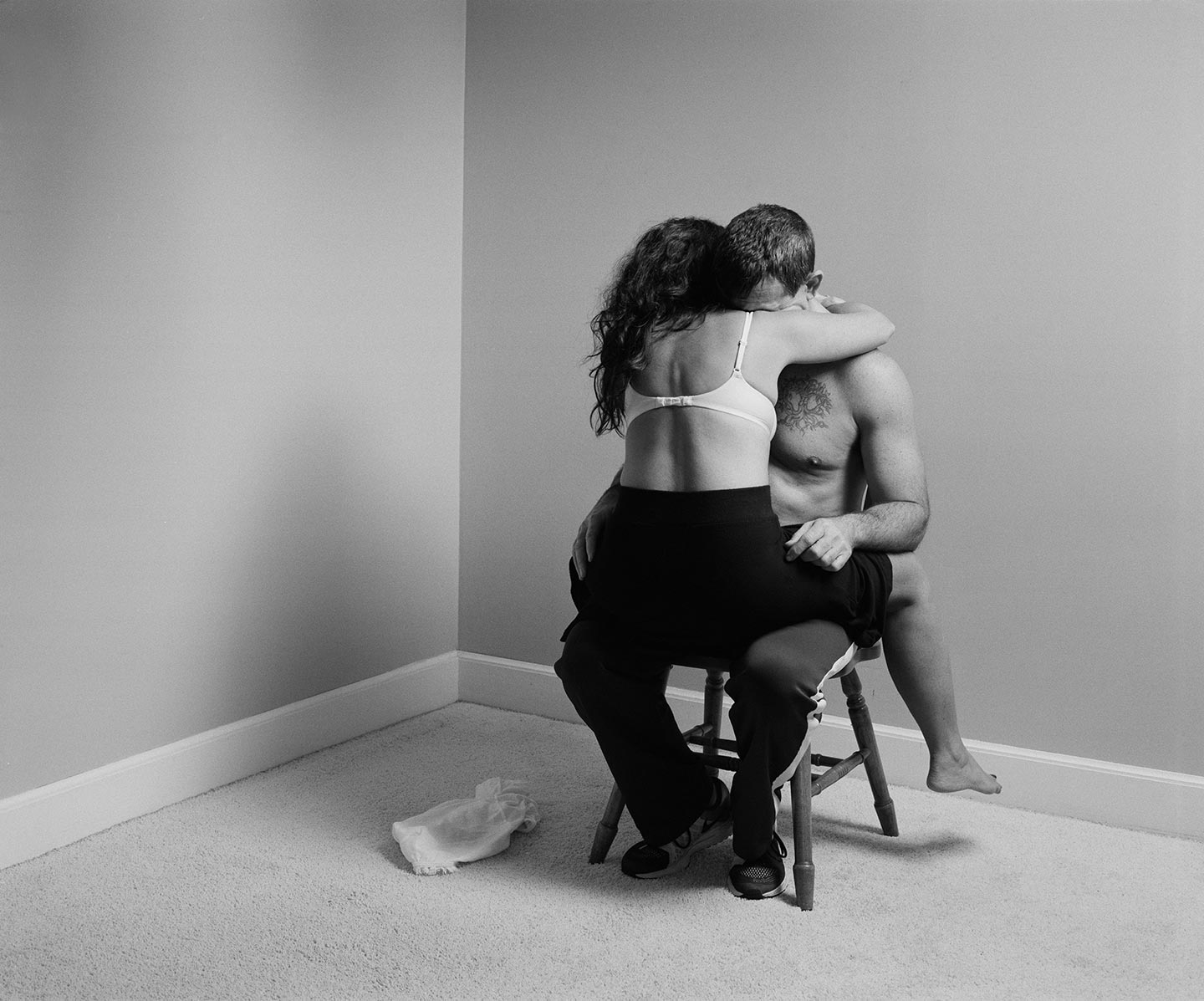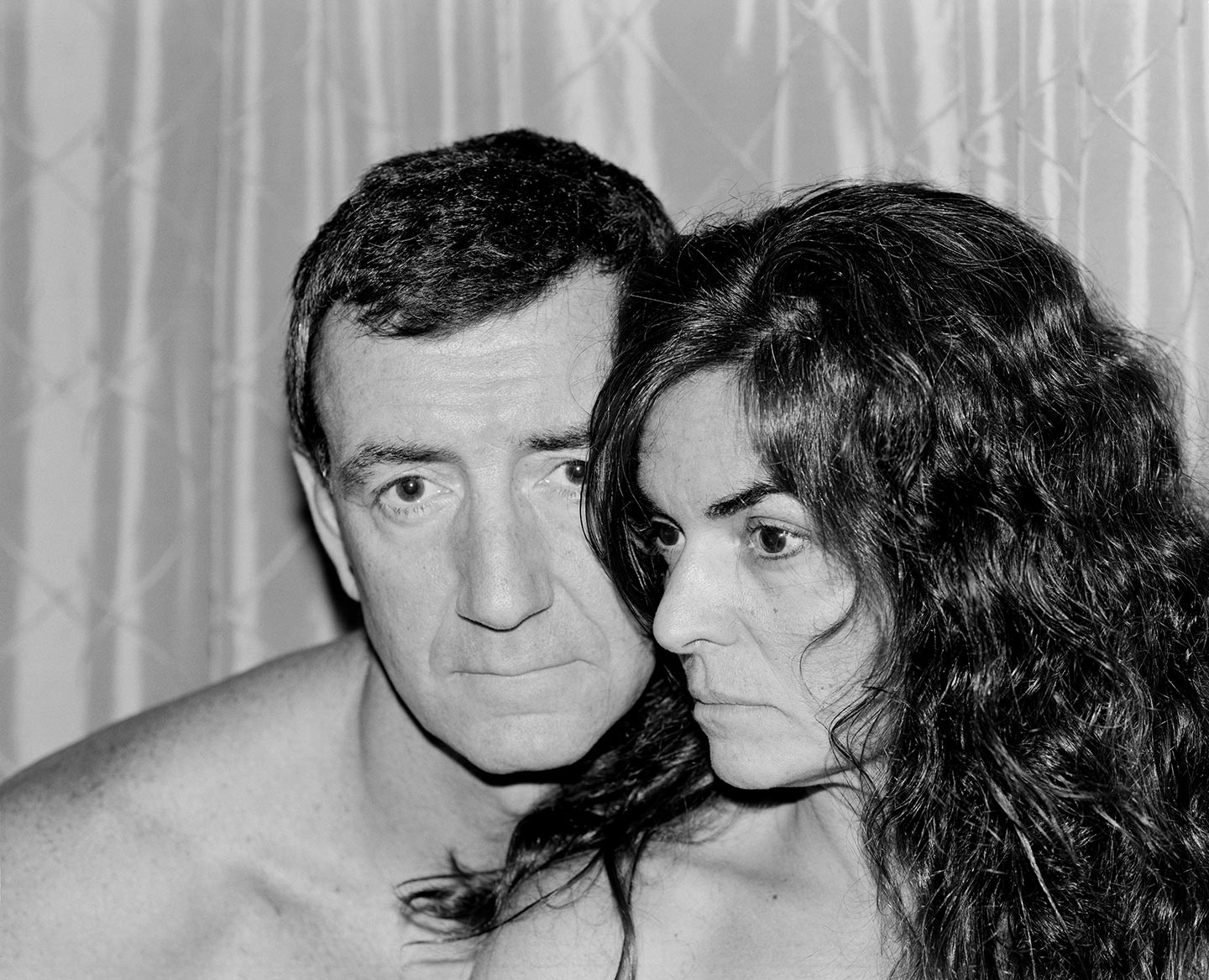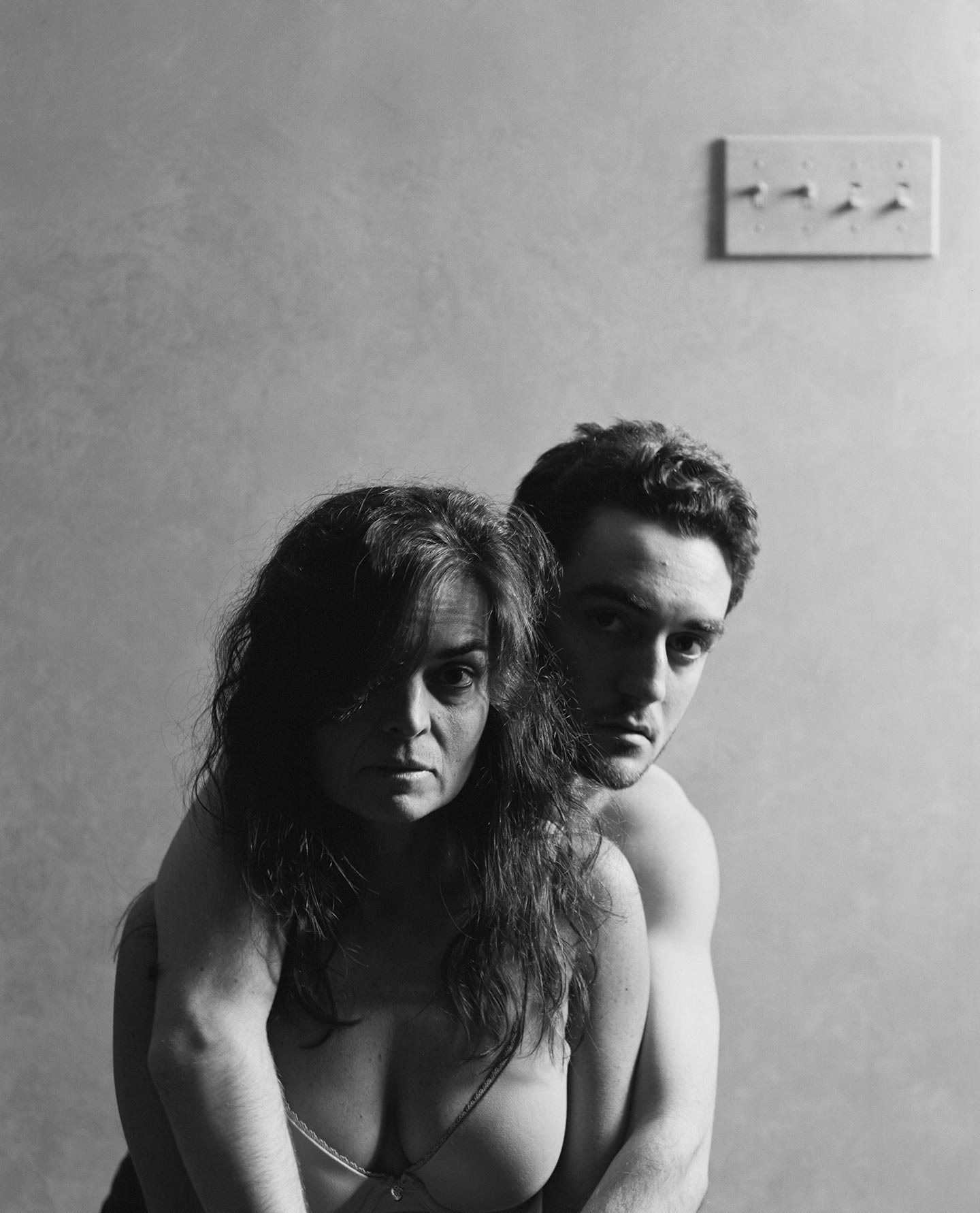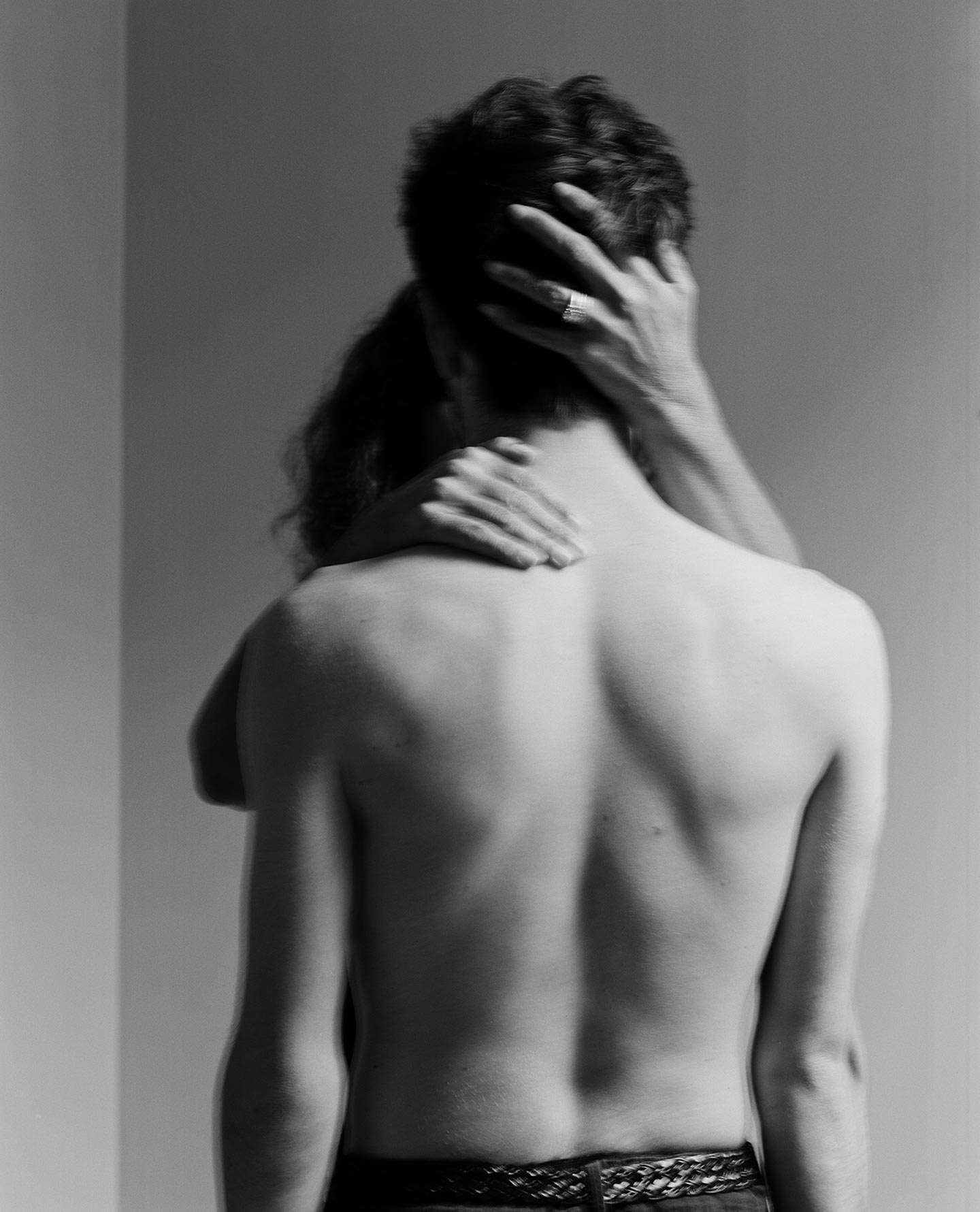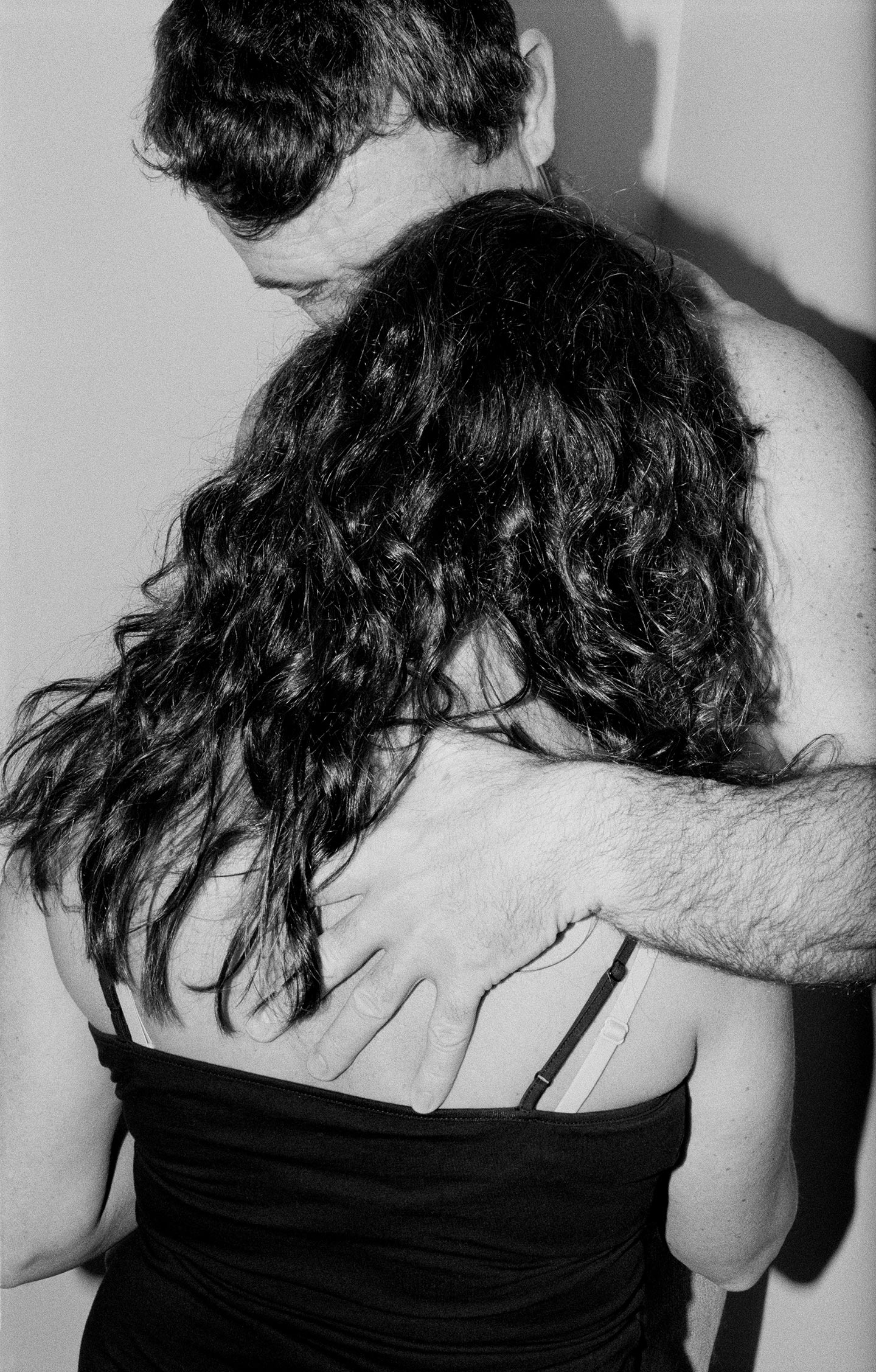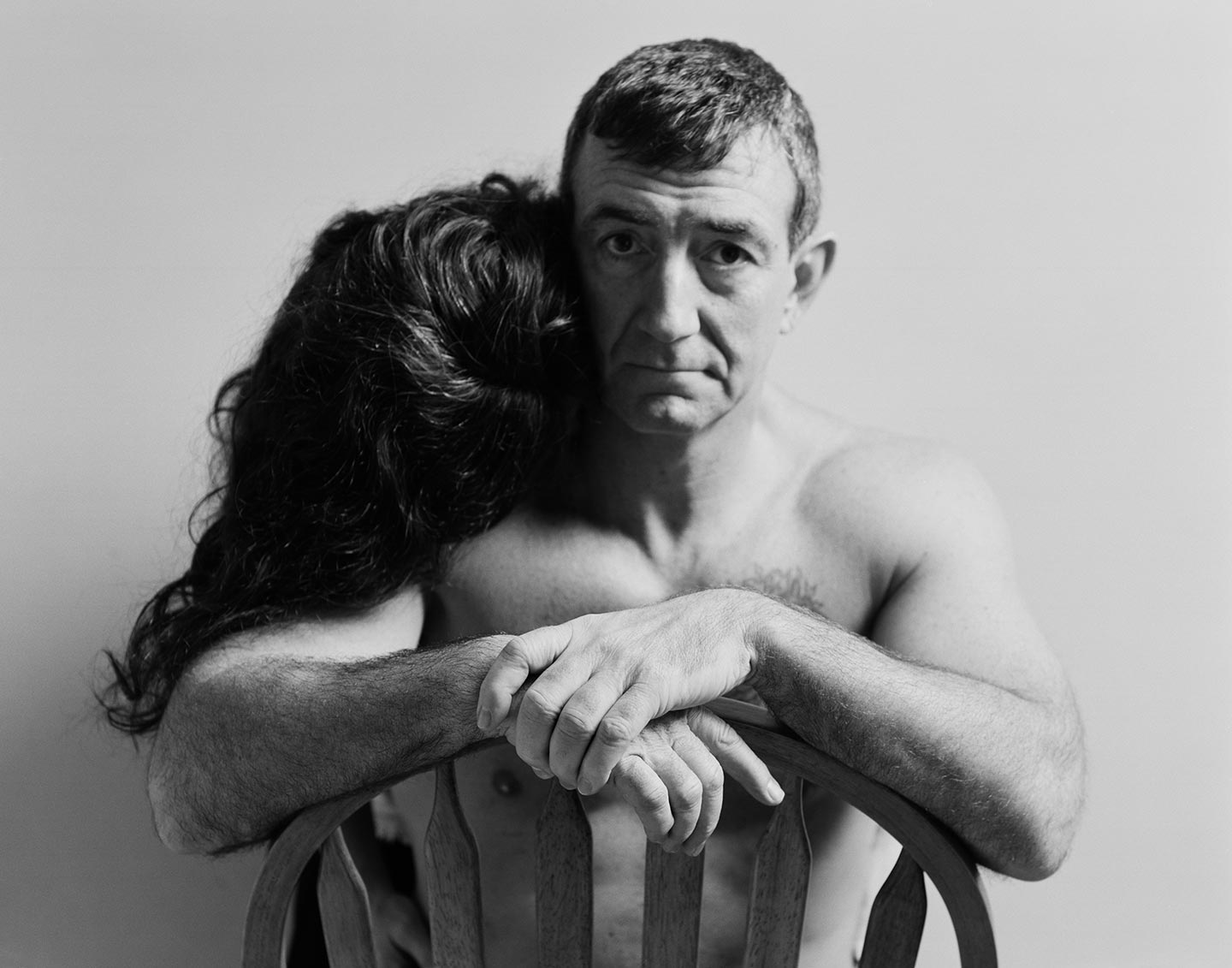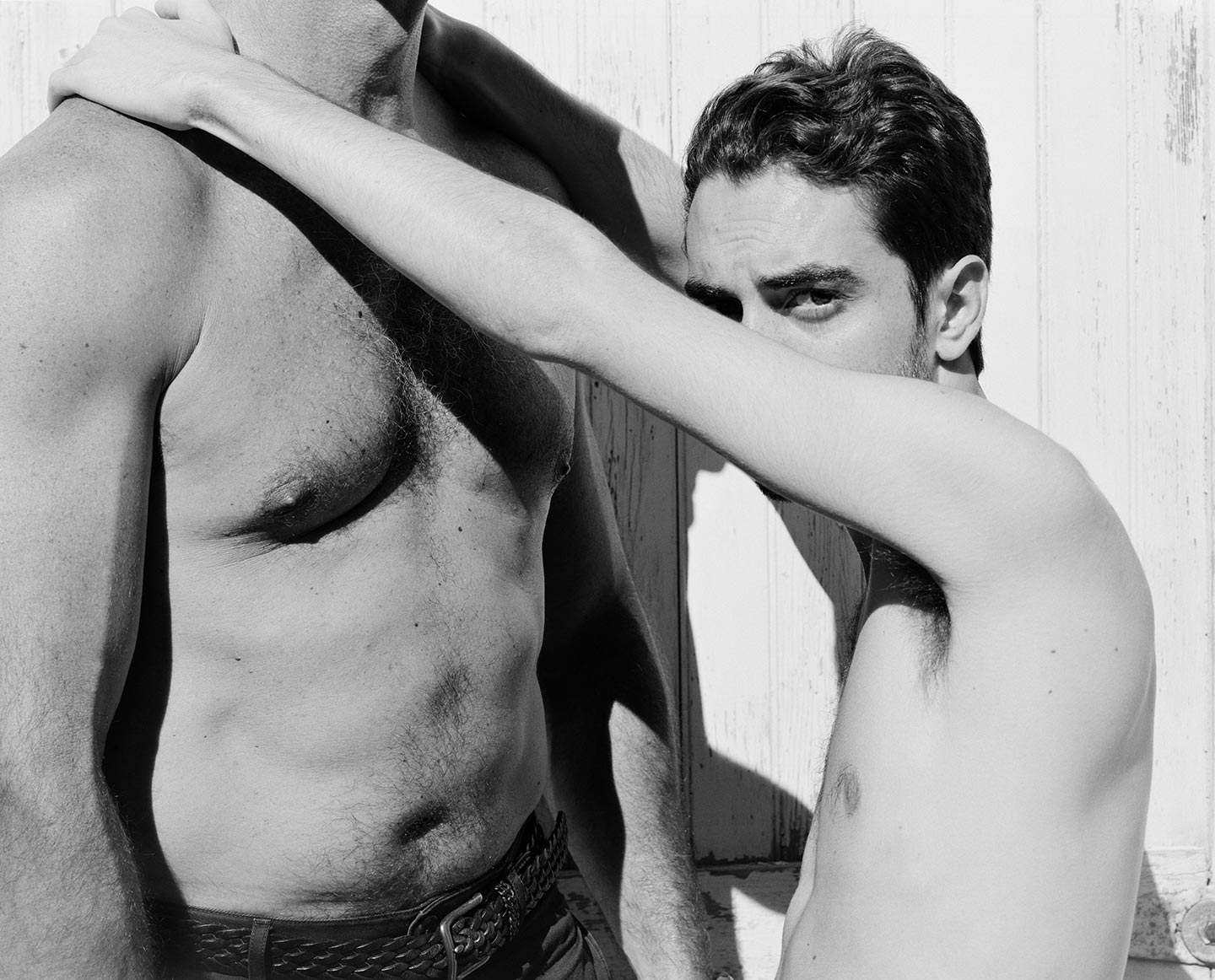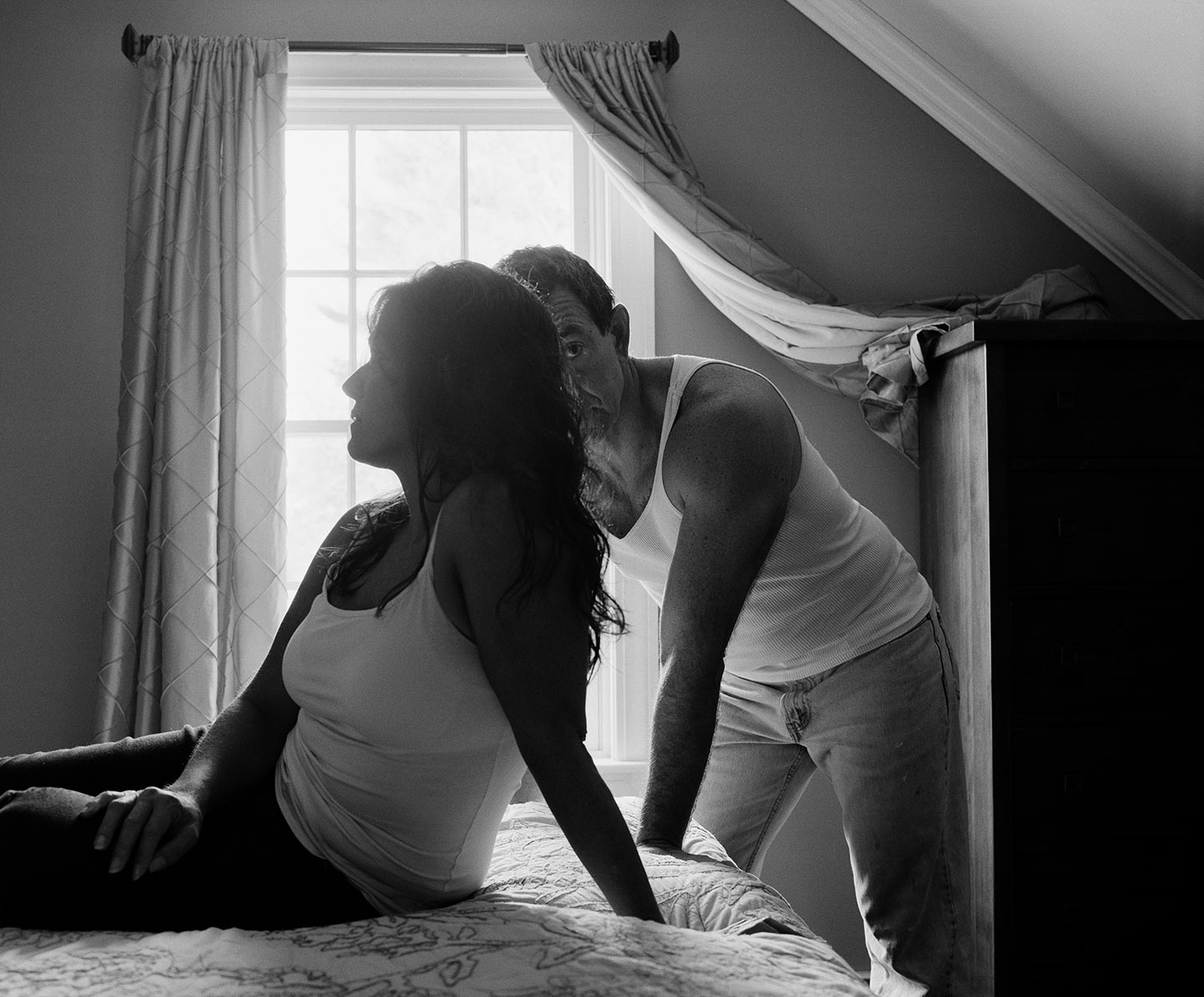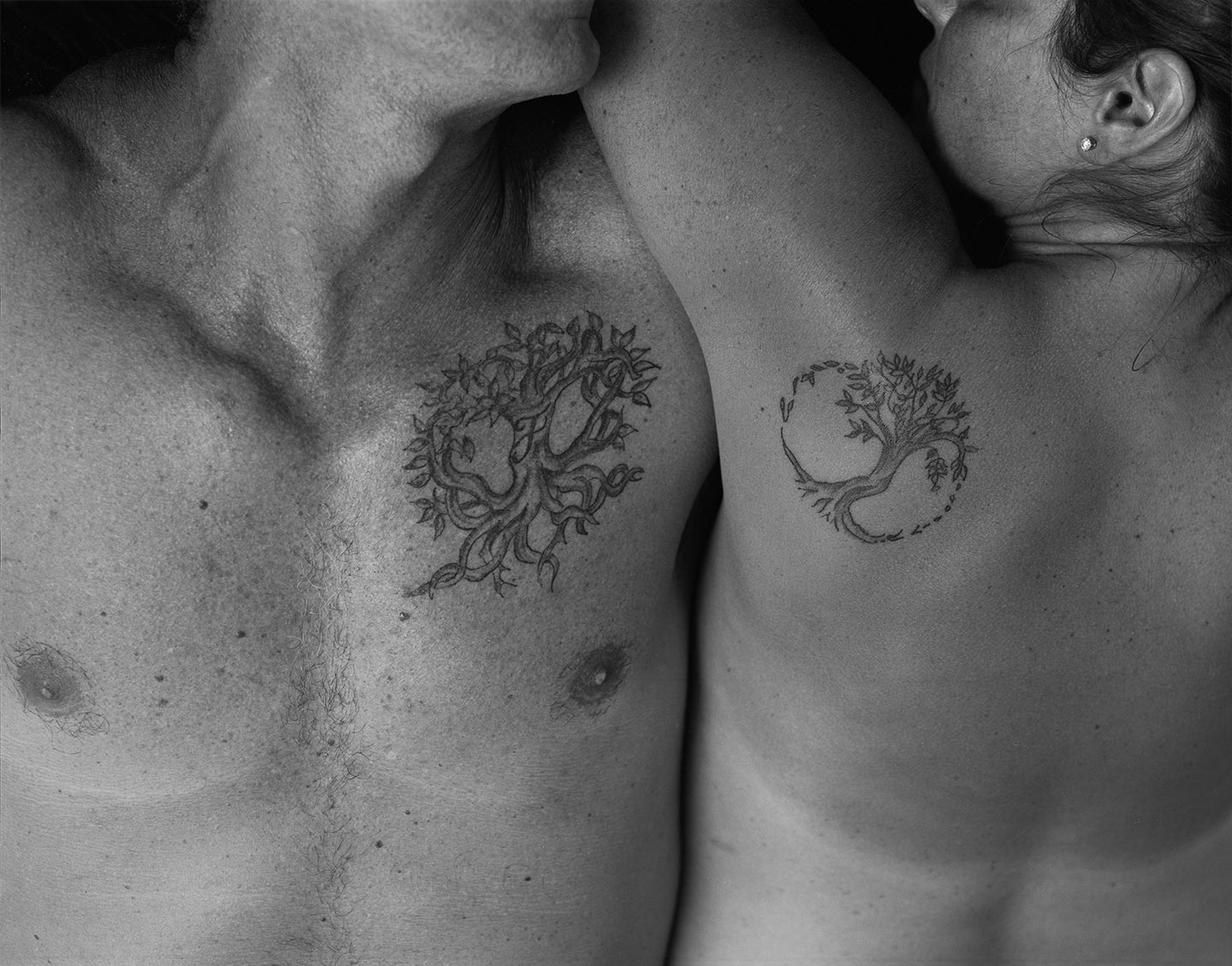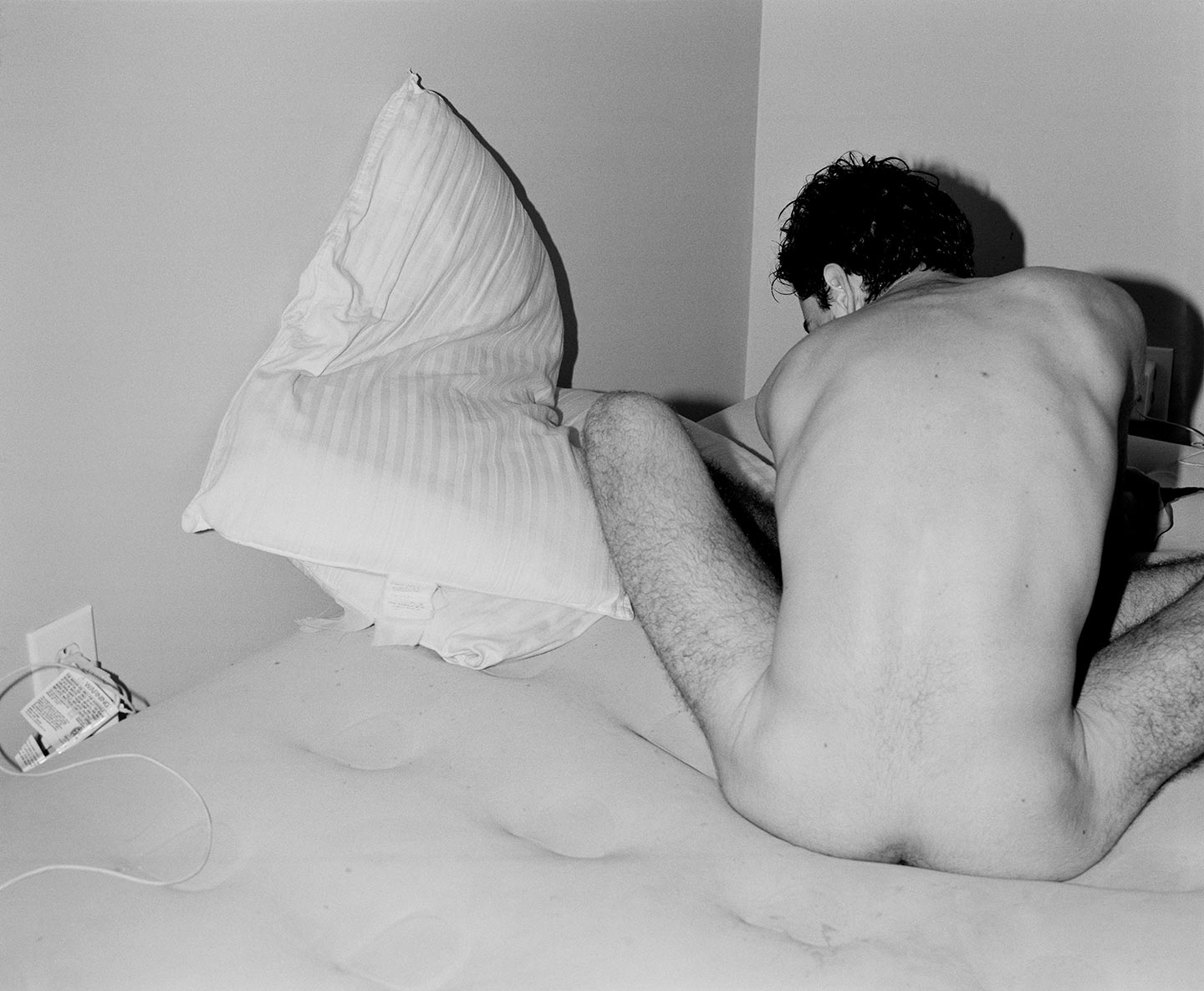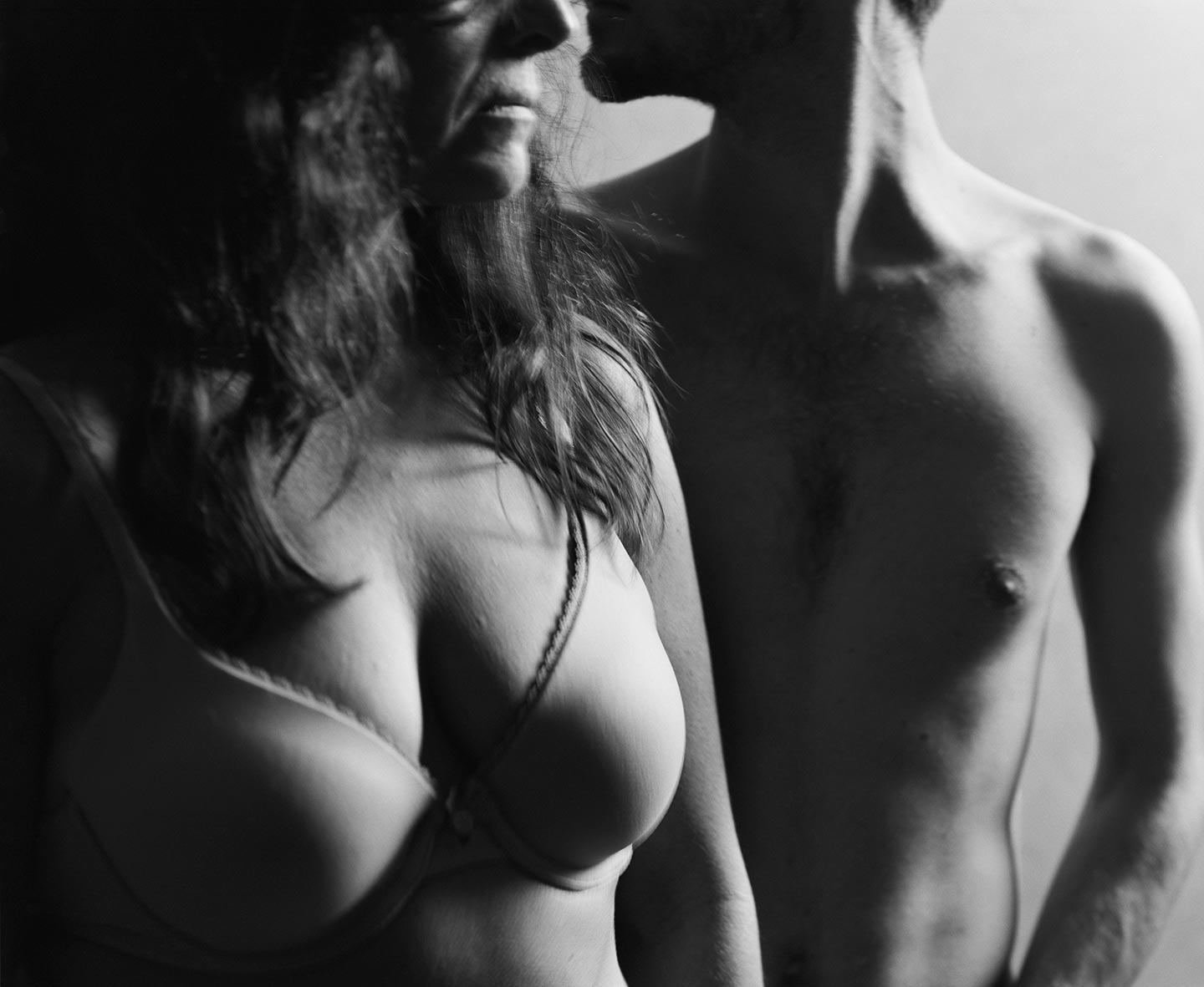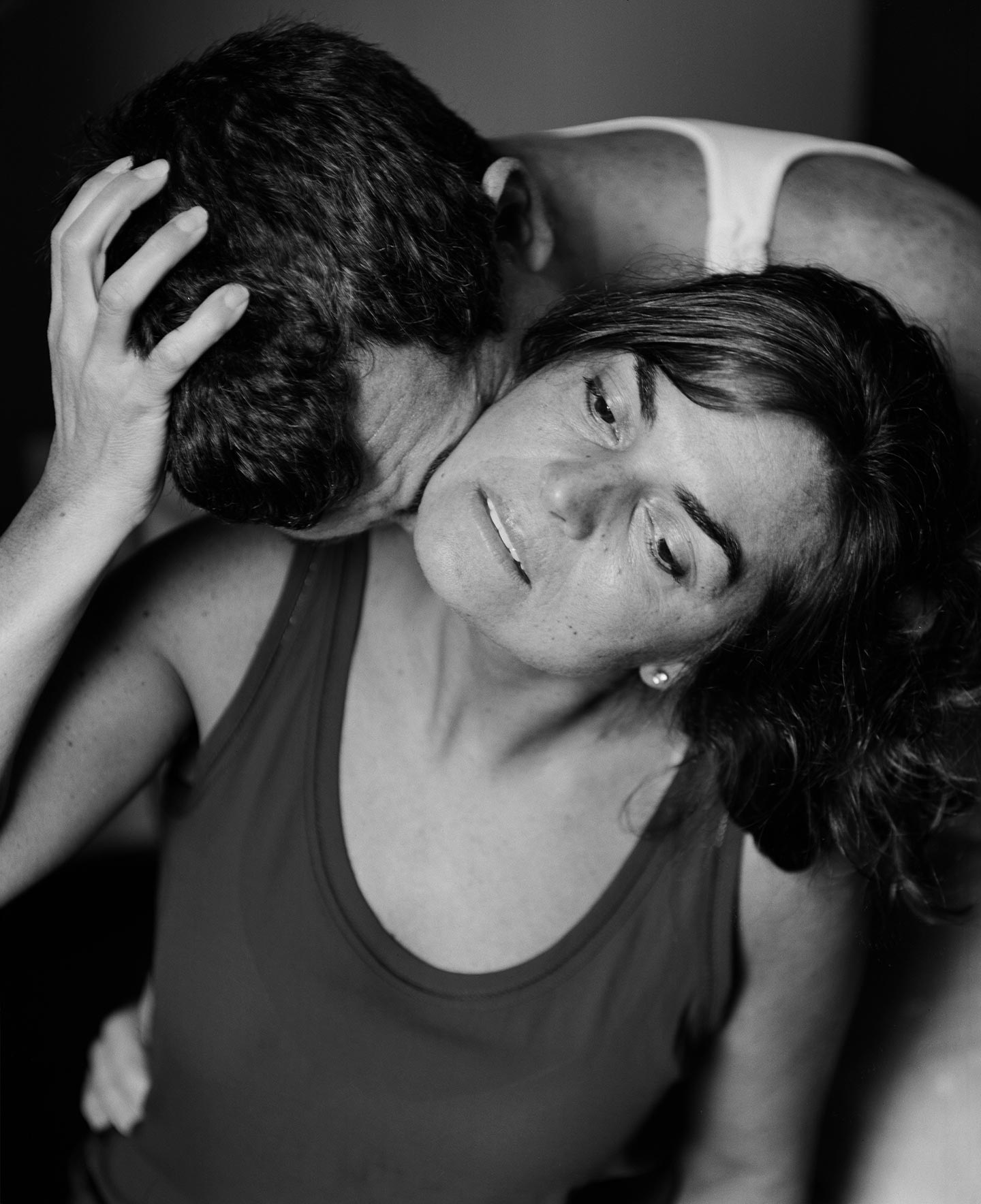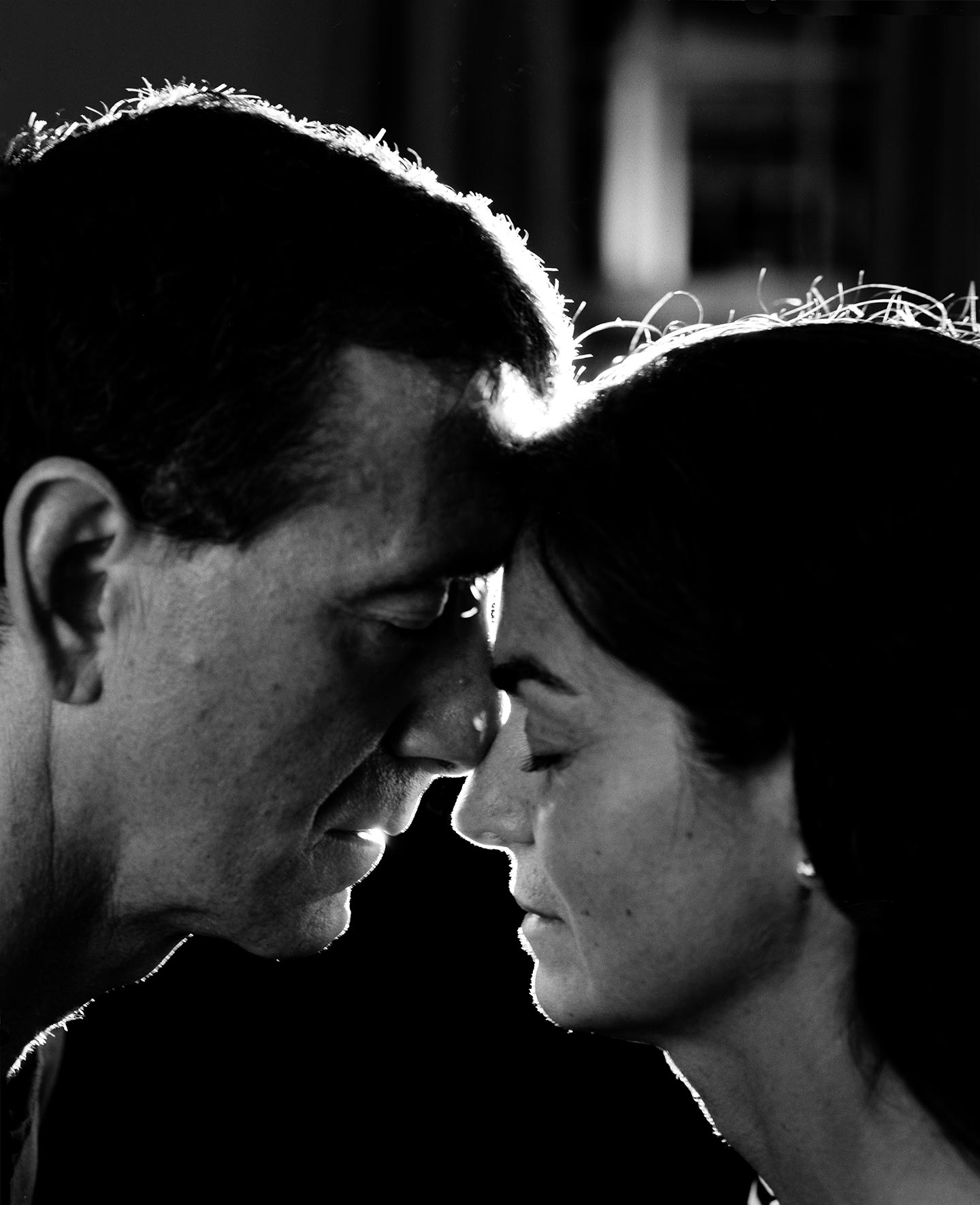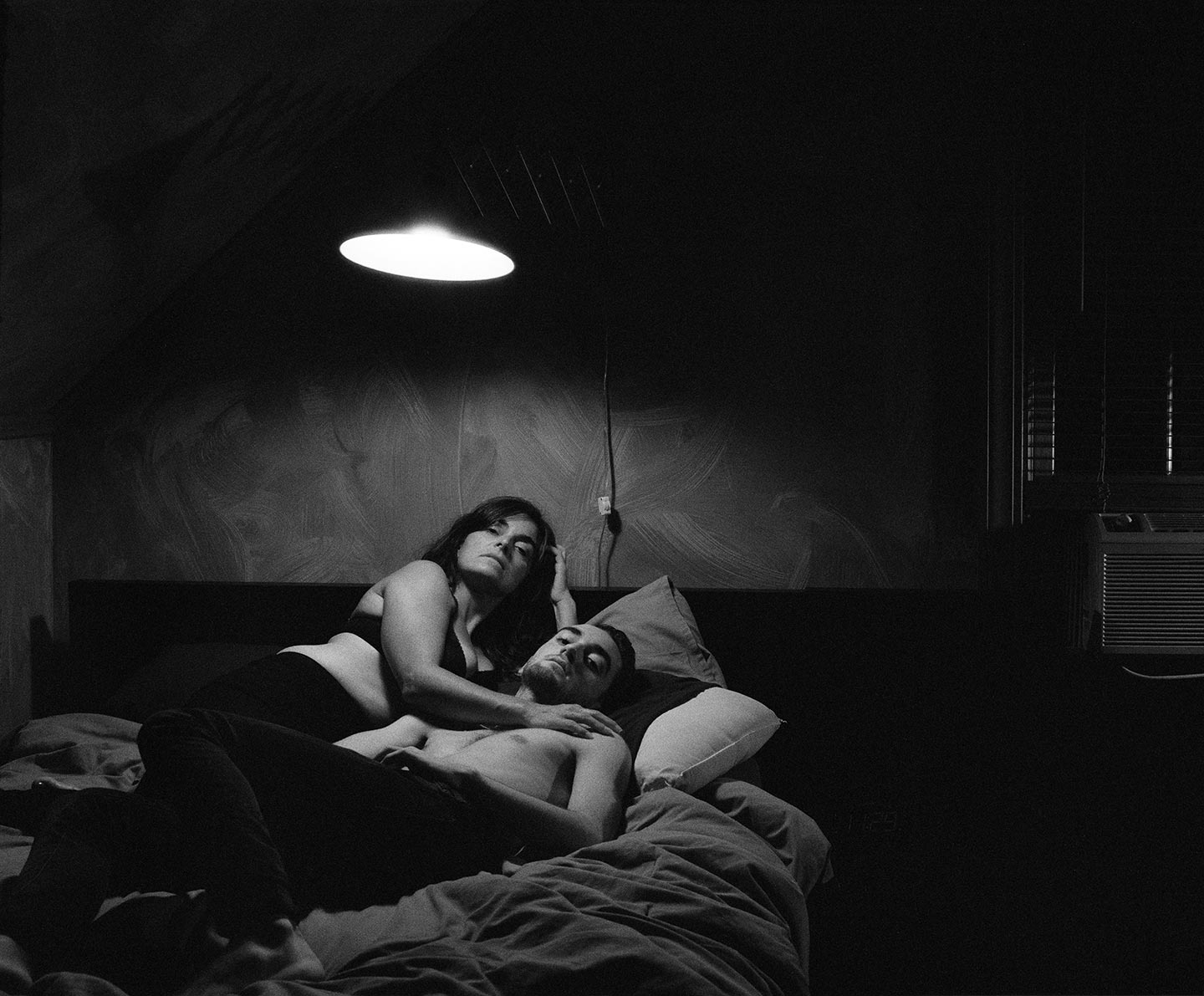 22 year-old American photographer Mark Fitton presents Close, a thought-provoking series of photographs sometimes capturing, sometimes staging private moments of his parents' relationship. With these images, in which he often appears as well, Mark explores the nature of the parent-child relationship, and what new meanings and patterns it can take on. At Mark's suggestion, we also involved Mr. and Mrs. Fitton in the interview and asked them a few questions.
Hello Mark, Mr. and Mrs. Fitton, thank you for this family interview. Mark, what are your main interests as a photographer?
My practice explores familial relationships, using photography to delve beneath the surface of these everyday associations. It has become a means of communication, using the medium to create a space in which I can engage and collaborate with my subjects.
Please introduce us to your series Close.
Close investigates the relationship between a man and woman, who are also lovers and parents. Through orchestrated scenarios, my mother and father perform intimate acts before me. This body of work is an investigation of the standards that exist within the family and an attempt to break down this familial hierarchy. My focus is to subvert the stereotype of how a child is expected to see their parents by introducing myself within private moments between my mother and father, and occasionally taking part in the affairs. For Mom and Dad, the creation of each photograph is a way to explore one another again and deepen their relationship not only together, but with their son.
When and why did you feel you wanted to photograph your parents?
I started photographing my mother three years ago. It wasn't until last summer that I really began looking at my mother's relationship to my father as a model for my own relationship to men. Working with my mother has also allowed me to explore my own femininity freely, which I always felt was somewhat repressed growing up. With this project, I've had the opportunity to interpret my parents' relationship into my own understanding of what it means to have a partner.
Mr. and Mrs. Fitton, how long have you been together?
We have been together since September of 1983.
How did you react when Mark asked to take intimate pictures of you, and why did you accept to work with him?
At first, I (Mom) was apprehensive knowing that I was being put in a vulnerable position, exposing myself to strangers. I tend to be very modest. We agreed to work with him because he is our son and we support him in everything that he does. If this would help him advance his career as an artist, we were more than willing to help.
How does it make you feel when your relationship is scrutinized by the lens of a camera? And do you think it would be different if it wasn't your son to take the pictures?
In the photos, we are anonymous. We could be anyone. We aren't as self -conscious knowing strangers are viewing our photos because they don't know us and can interpret our relationship based on what they see. I think if it wasn't Mark taking the photos, it would be very uncomfortable and we wouldn't be as authentic in our poses.
Mark, some of the Close pictures are posed, others seem to capture small moments of daily life. Can you describe your approach a bit? And why are you shooting this work in black and white?
My approach starts off somewhat calculated – I get an idea of the photograph I want to make, or Mom and Dad suggest an image. This exchange of ideas builds on our collaboration. Generally our ideas involve touch, a shared gesture, but left open to interpretation. Sexual undertones exist but isn't meant to be overt or forced. For us, it's about allowing ourselves to be comfortable seeing one another in this way. Once we loosely orchestrate the imagined scenario, everything happens pretty organically. We move around the space, interacting with one another, and I'll stop and shoot when something starts to look interesting or surprise me. Putting myself in the pictures is an entirely different experience because I can only partly see how the image is going to come out. In these situations, it's more about the emotional connection I'm having with my mother or father within the photographic experience.
Shooting in black and white forces viewers to be less distracted by color and focus solely on the content in the photographs. It's also a way we can't see, so I feel as though it lends to this idea of seeing my parents through a different lens and in a new perspective. Stripped of color, my photographs function as an alternate reality in which my parents and I are free to interact without pre-existing rules or regulations.
Here's a question for all the three of you: is there anything you realized about your relationships with each other through this project? And how do you hope viewers react to these pictures?
Parents We realized that we have a certain level of trust with Mark. He is asking us to expose ourselves to an untold number of viewers, some we may possibly know. We would not normally allow our relationship to be on display like that. We hope that viewers see the beauty in Mark's photos, capturing the connection the three of us share.
Mark I agree with Mom and Dad, but I've also realized I now look at them not only as my parents, but as individuals with their own ideas on love and relationships. I've learned a lot from them about trust and commitment through this experience.
Mark, do you have any specific references or sources of inspiration in mind while working on Close?
Close is about transgressing the expected relationship between parents and child, so I try and think of new ways in which my mother, father, and myself can interact and engage with one another on a new level. Many times situations can become uncomfortable or feel ethically wrong, but it is is also in those moments when I realize we're making something significant.
What have been the main influences on your photography?
Honestly, the support of my family has been one of my greatest influences. Not just my parents – my siblings, cousins, aunts and uncles, and grandparents are all involved in my practice. My work has really become motived by the relationships I have with my relatives. I'm also very influenced by the hidden desires, fantasies, and alternate roles that surface when photographing with others. The suburban backstory is another idea I always seem to be thinking about subconsciously.
Who are some of your favorite contemporary photographers?
I'm really inspired by the work Leigh Ledare makes with his mother. I find his work to push boundaries within the family and question the unspoken hierarchy that exists between mother and son. Latoya Ruby Frasier's collaborative works with her mother and late grandmother have also been a source of inspiration. I find bodies of work that bring family into the photographic process extremely powerful. Cindy Sherman is an all time favorite, but also Katy Grannan, Todd Hido, and Rineke Dijkstra.
Choose your #threewordsforphotography.
Desire. Communicate. Reveal.