Photos by Robin Dhalberg
FotoFirst — Humorous Photos Capture the Pains of a Stressful Office Life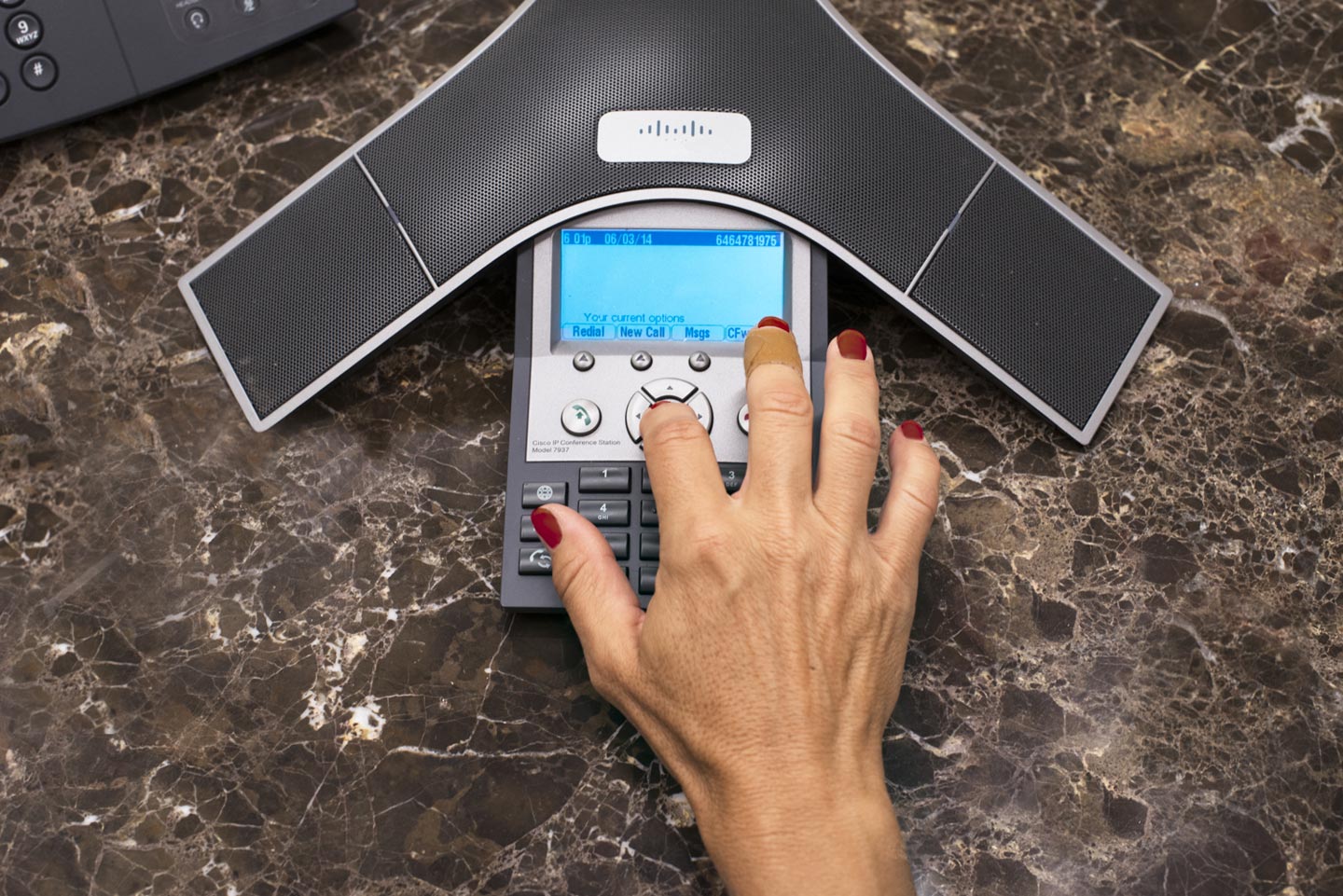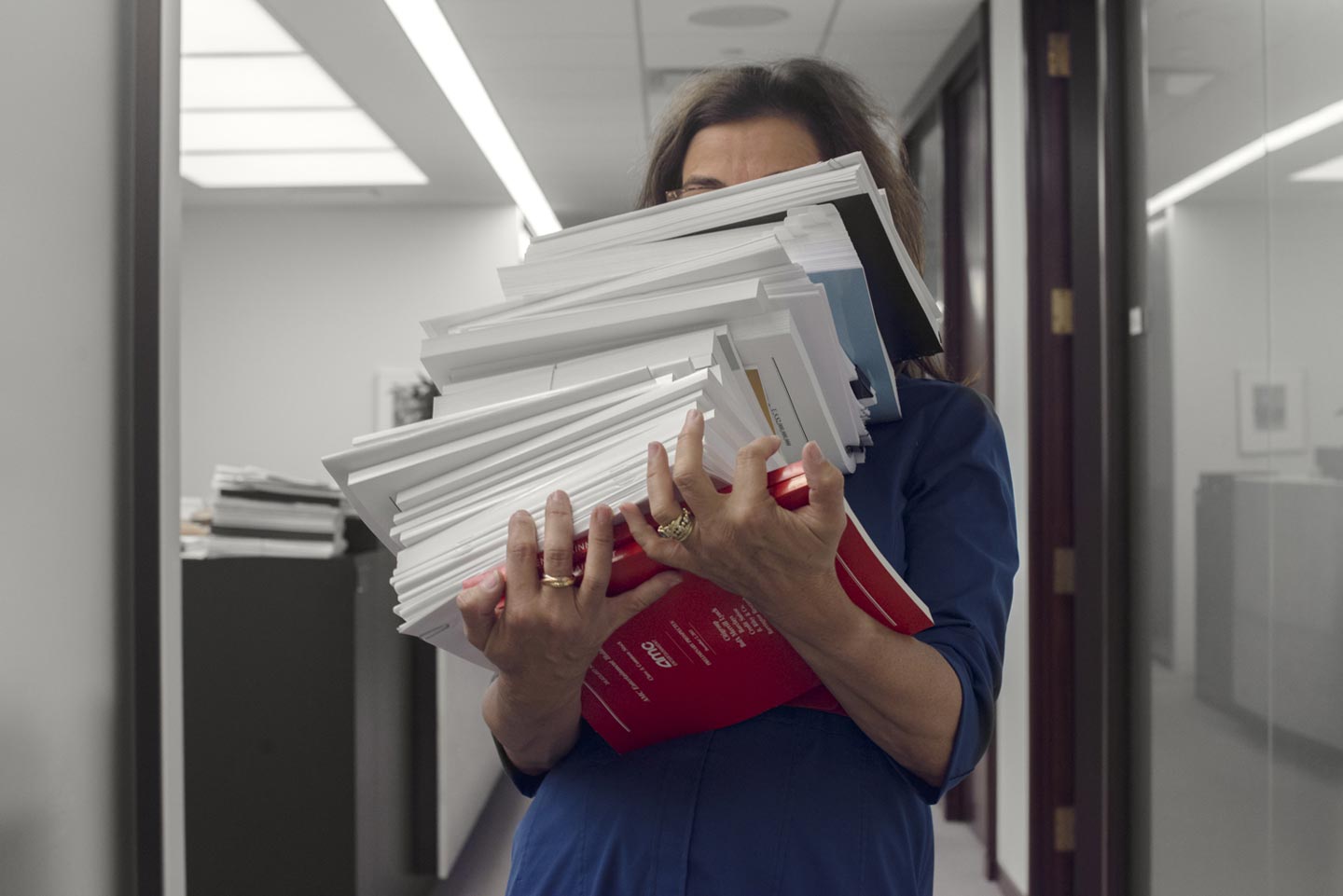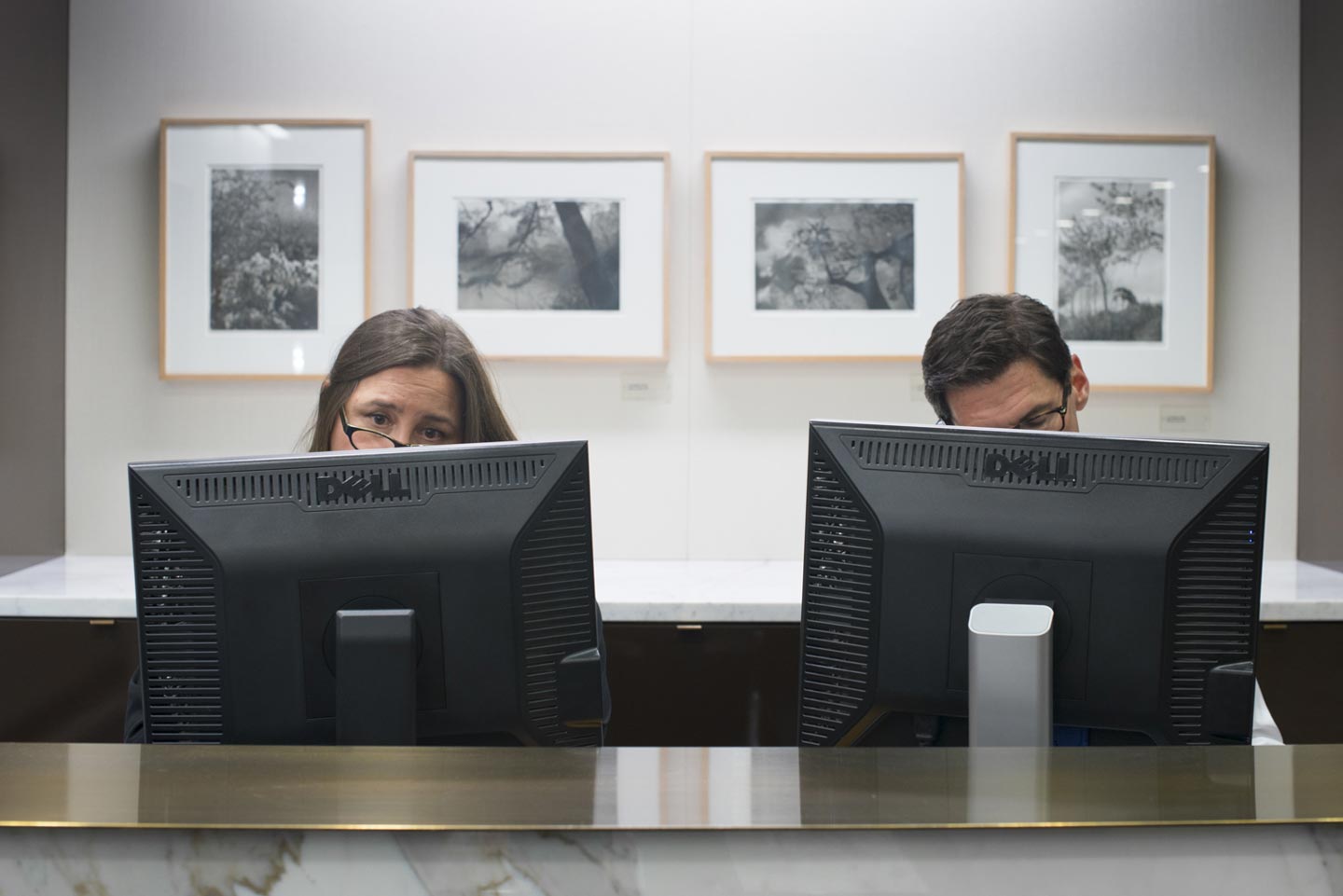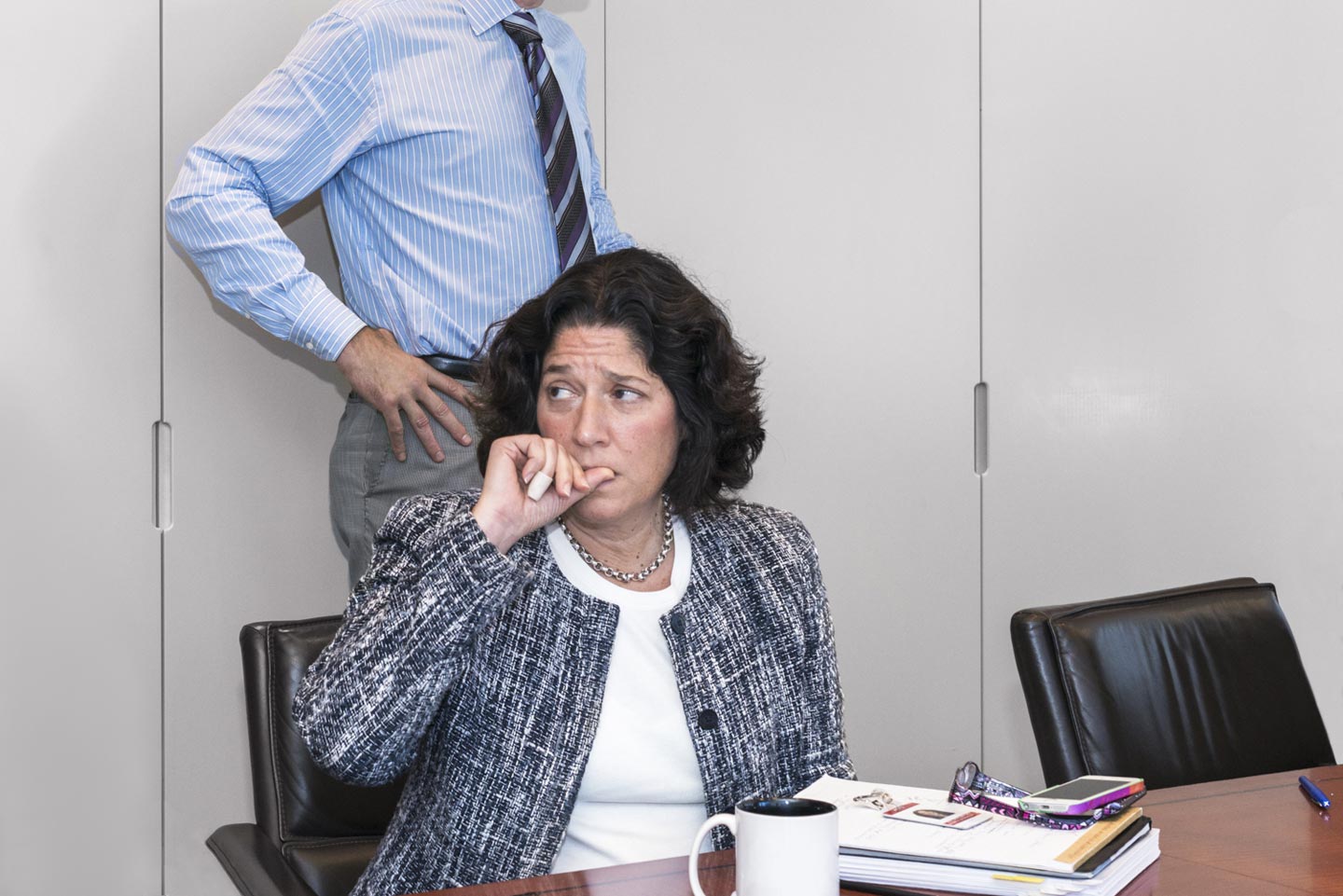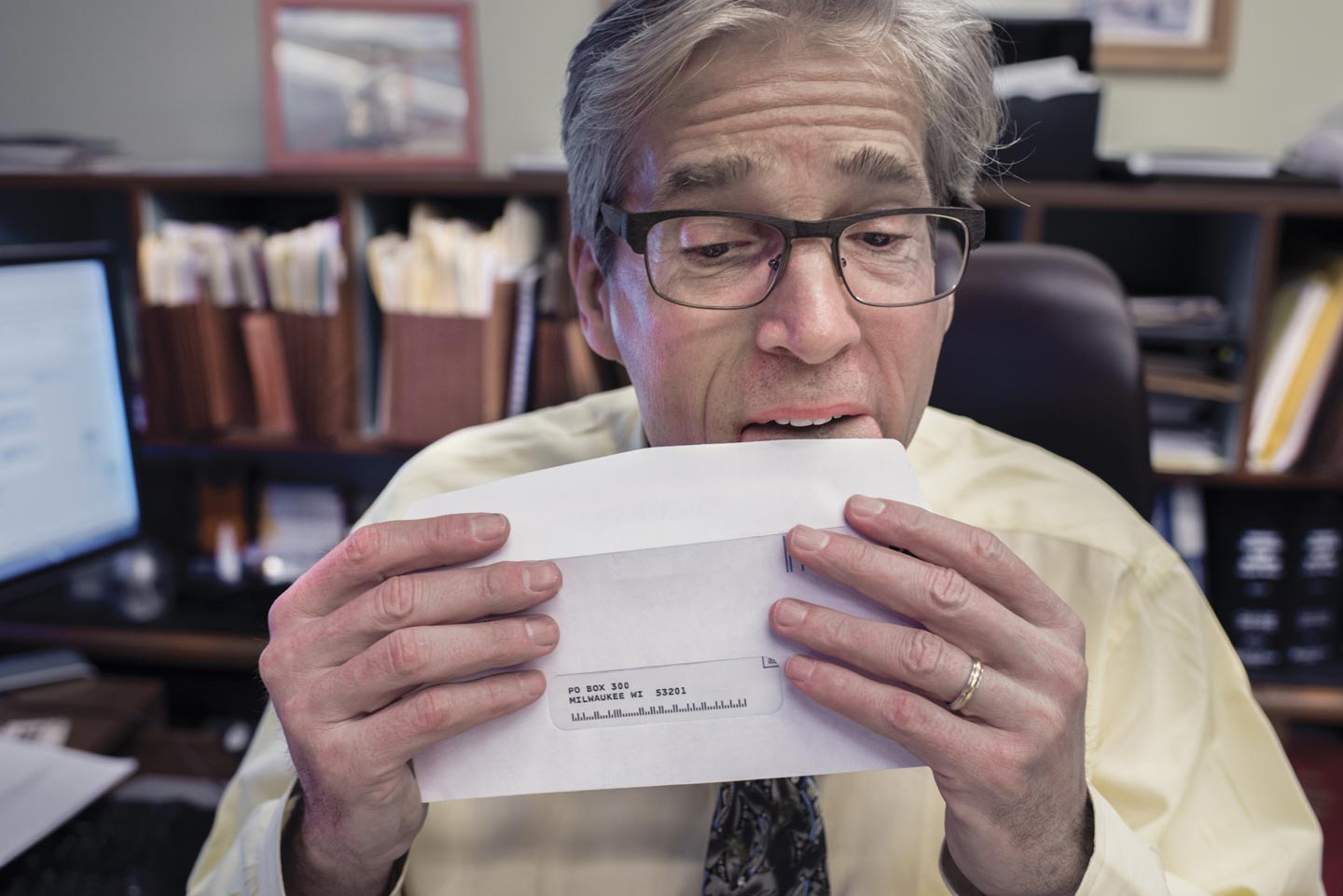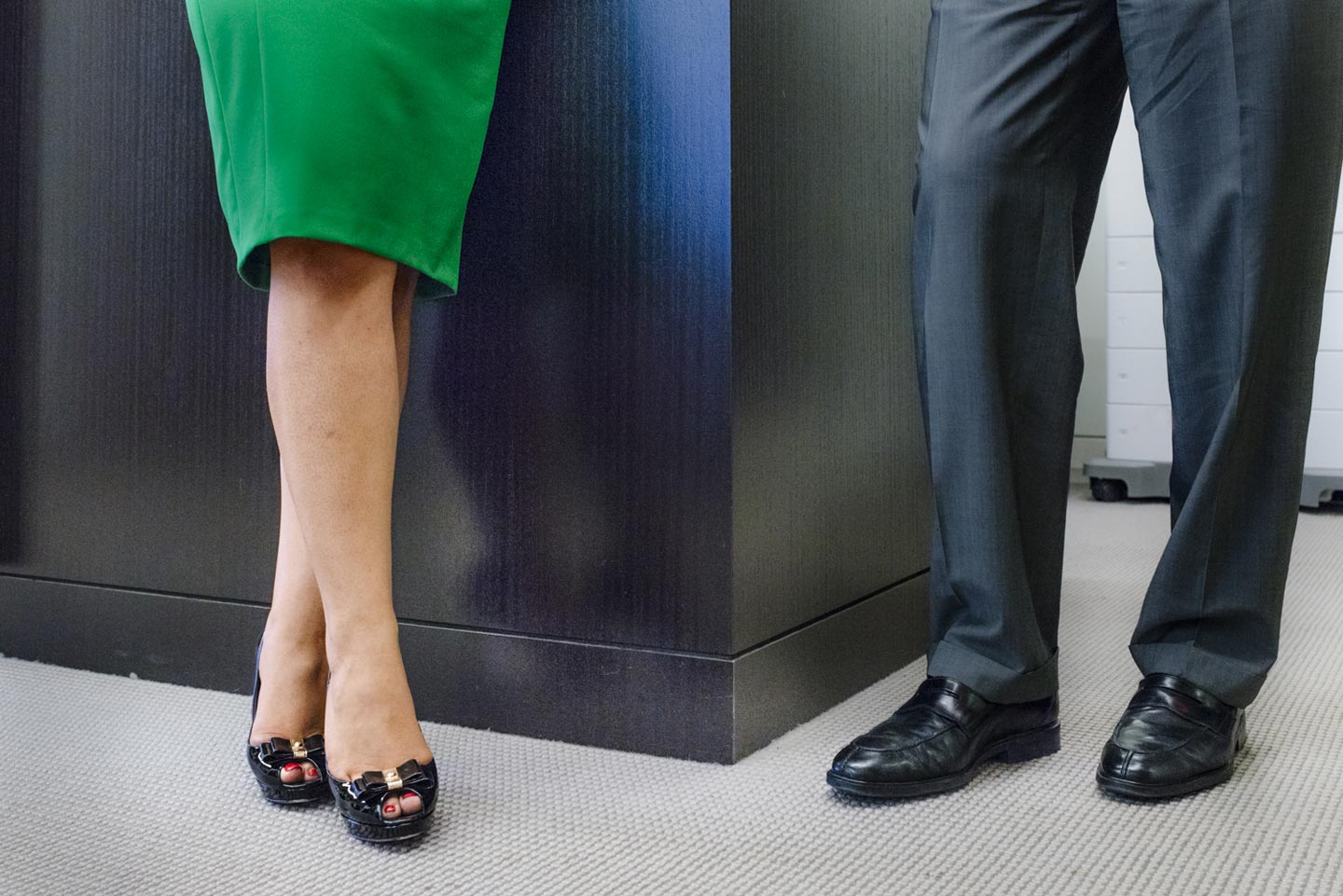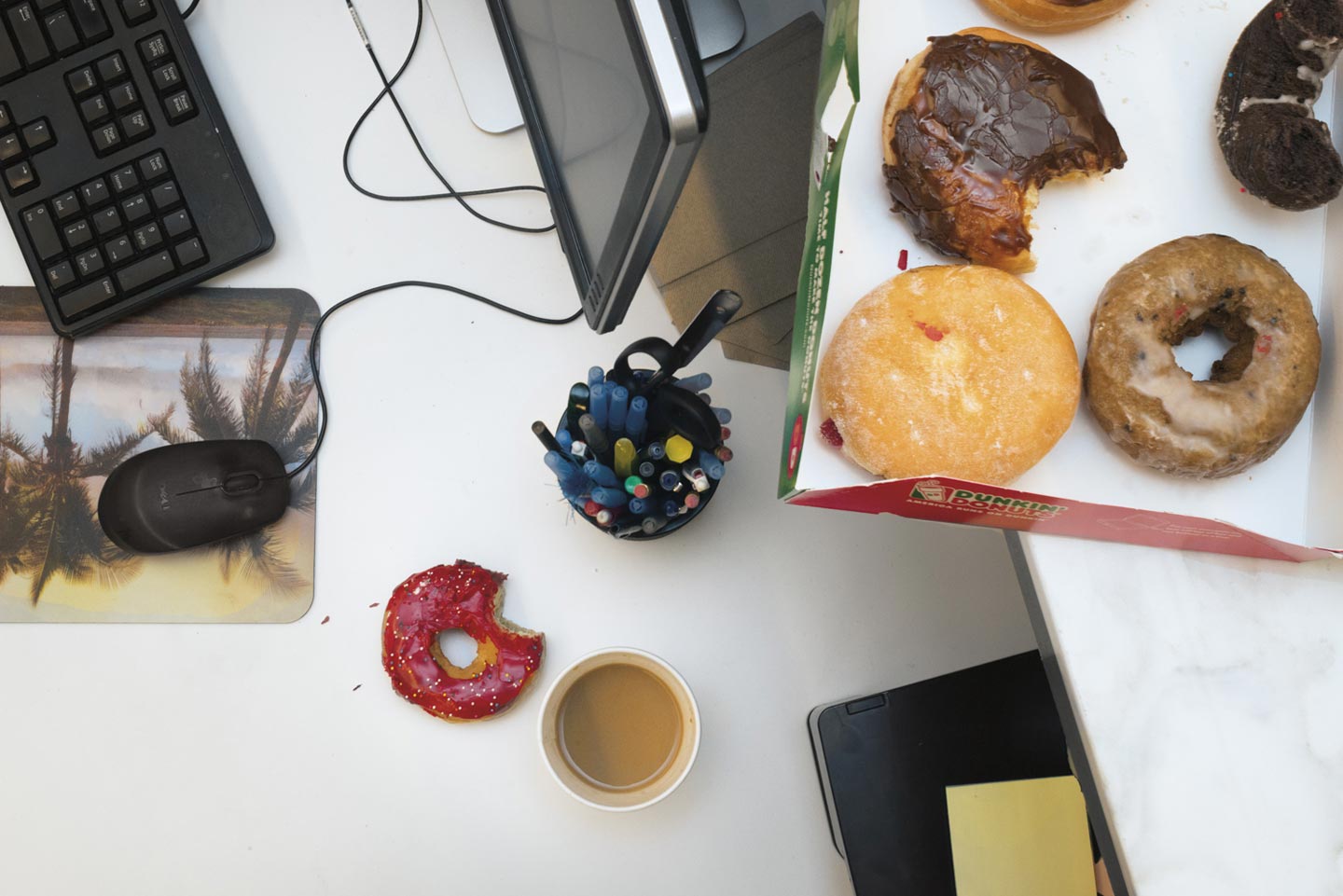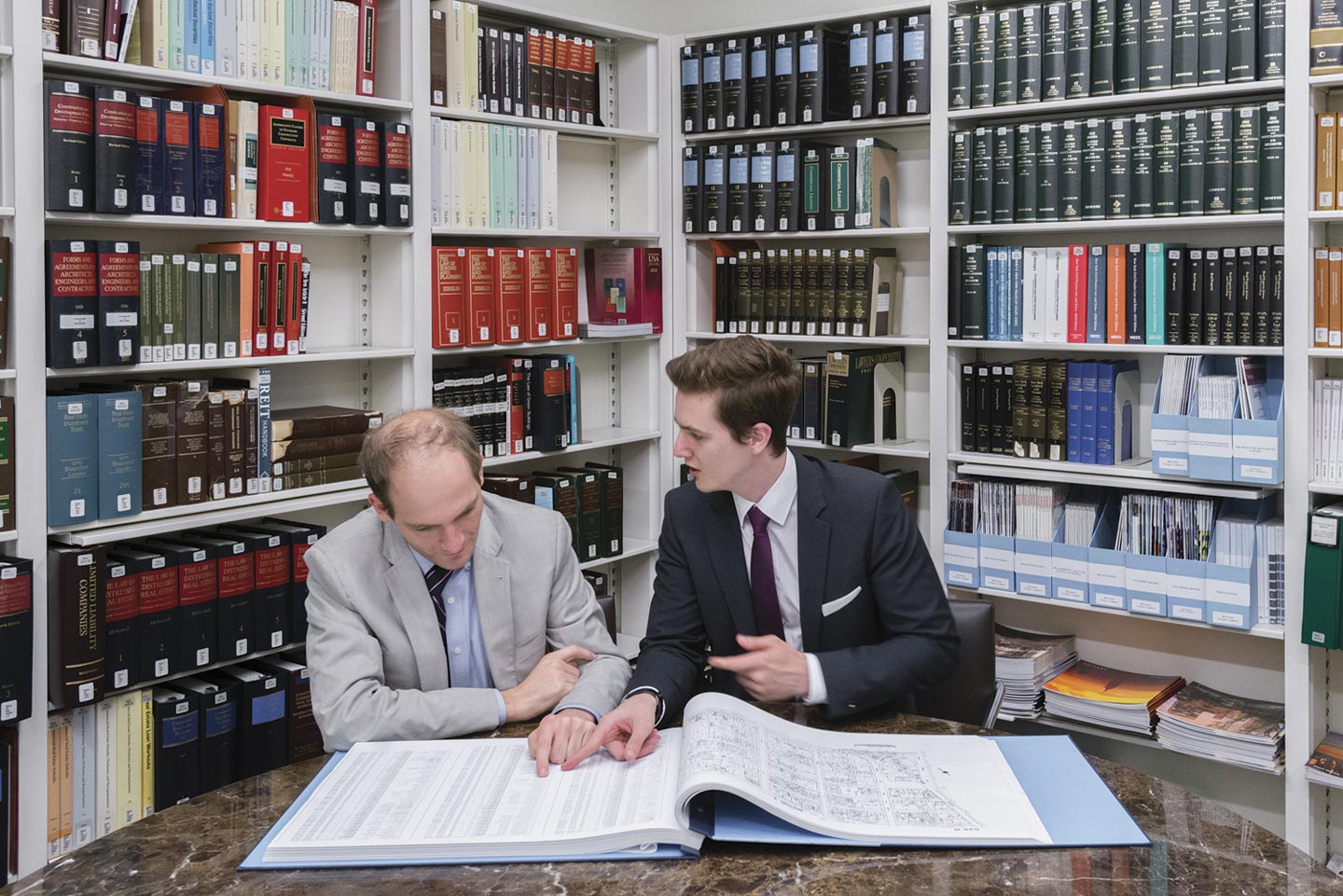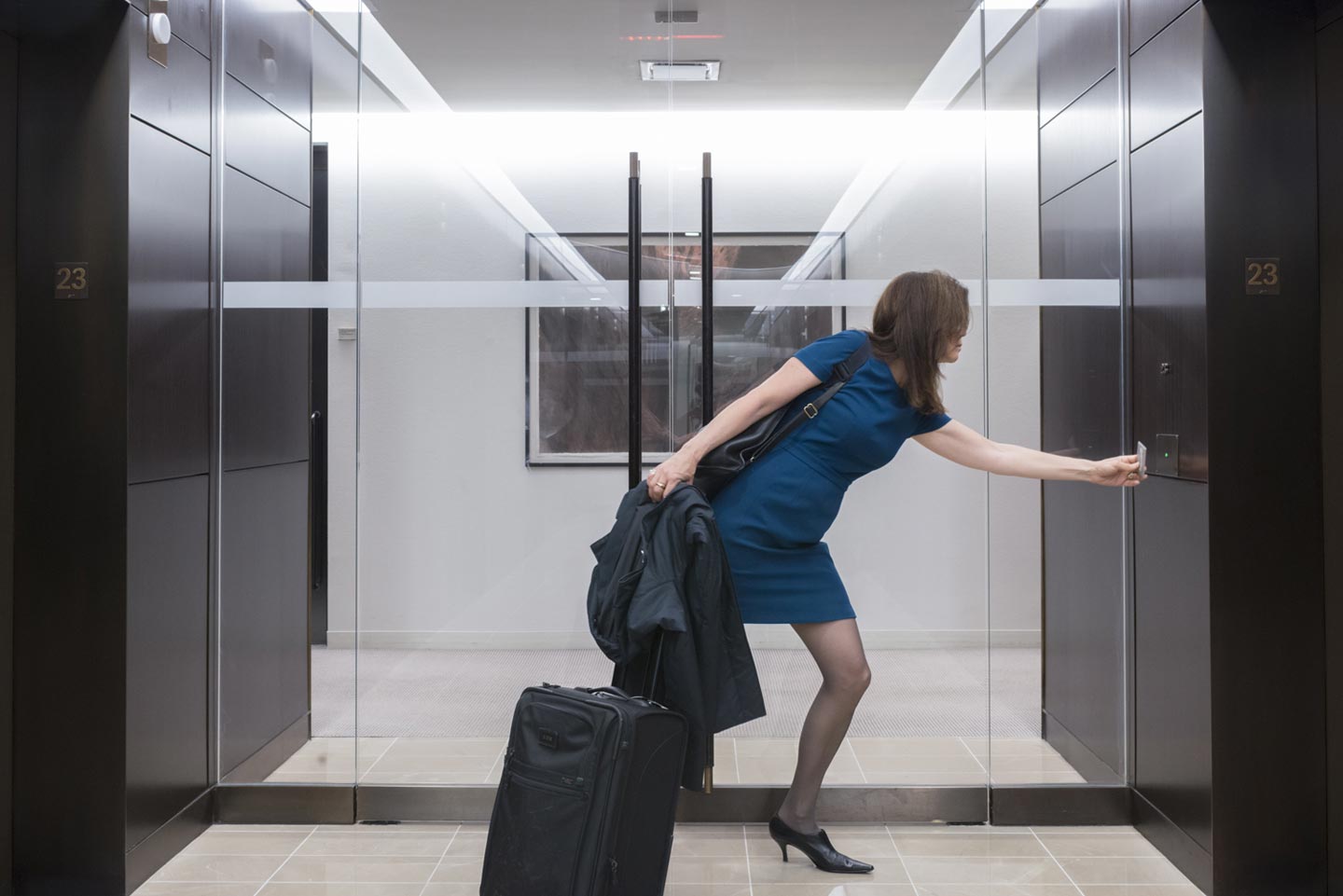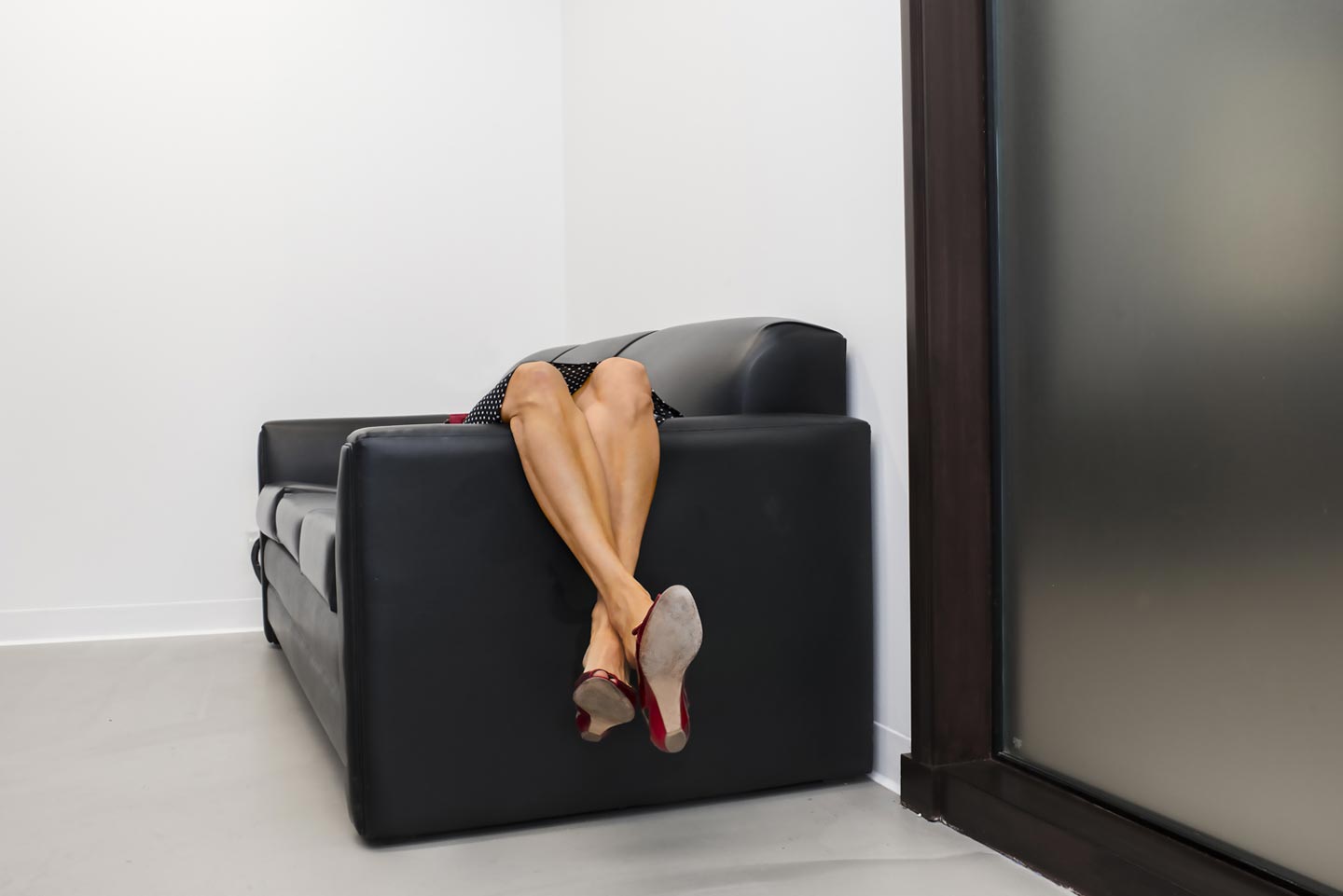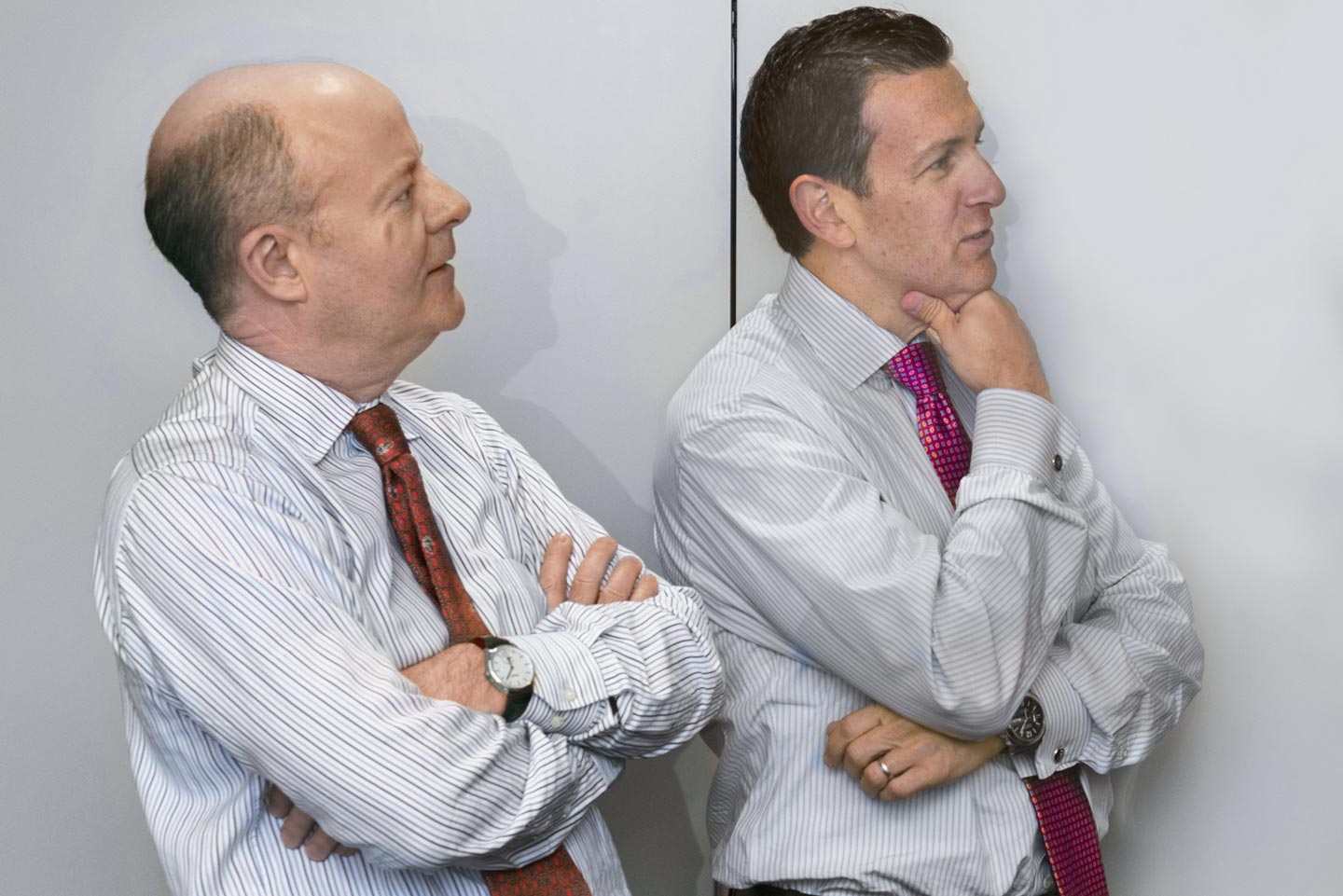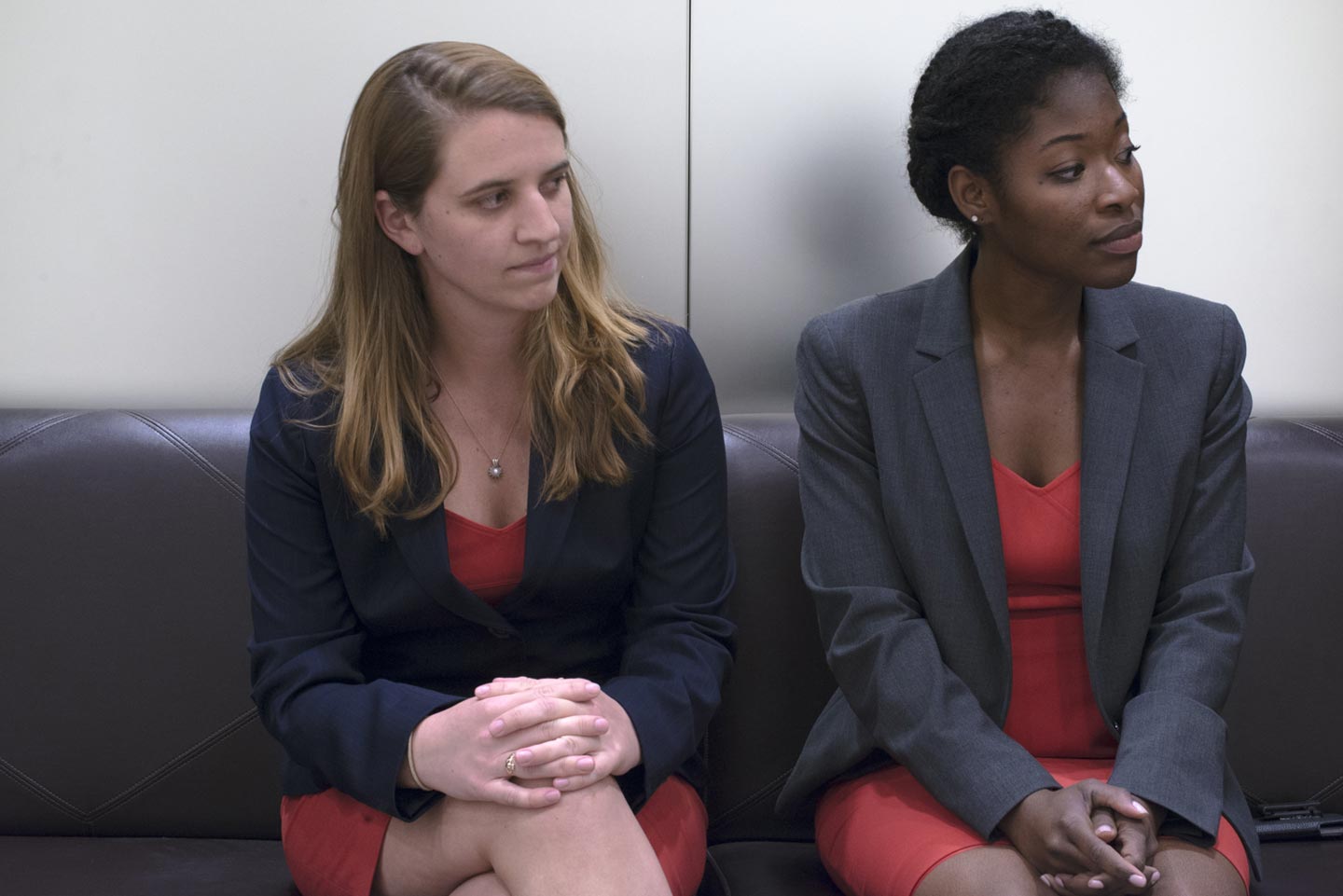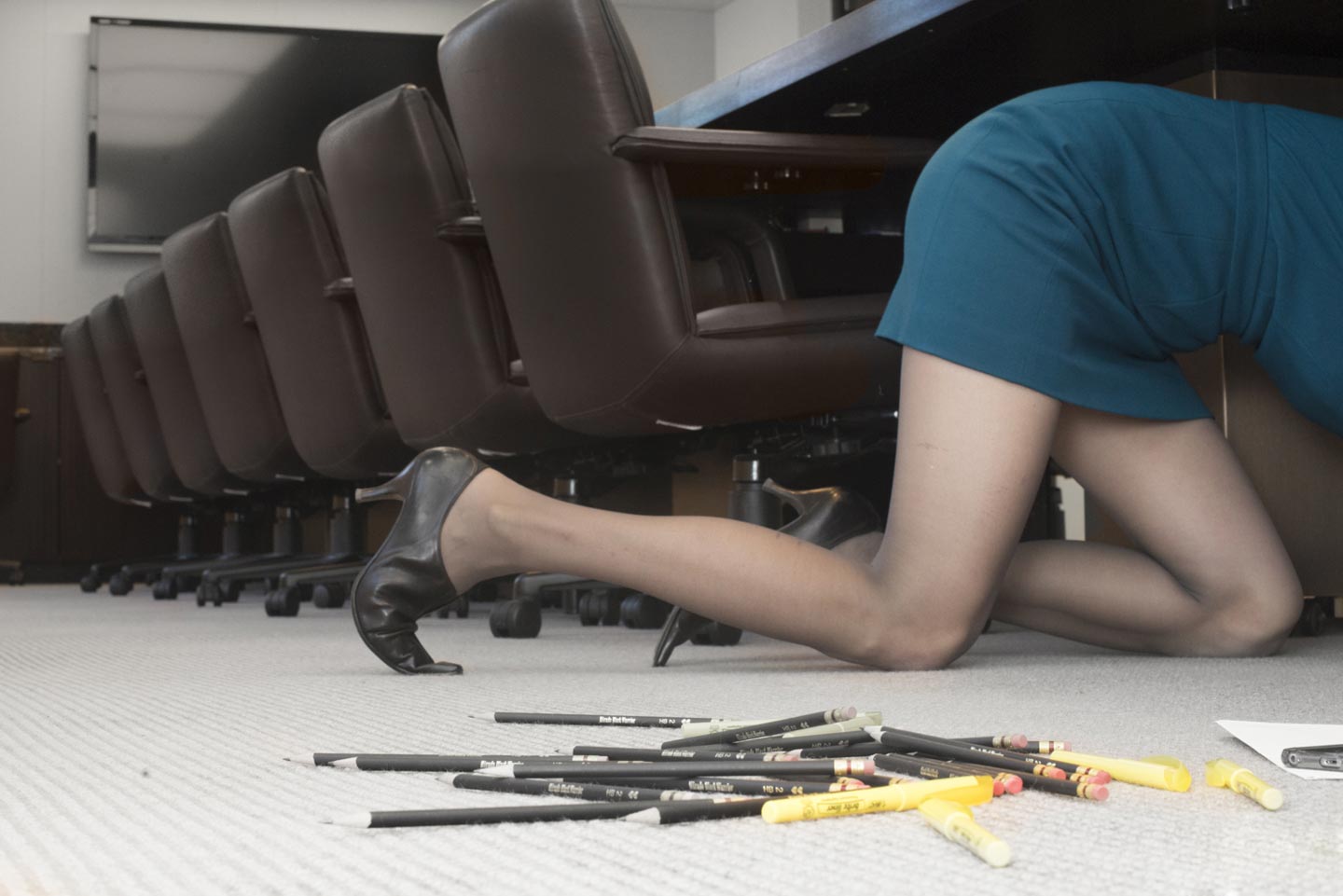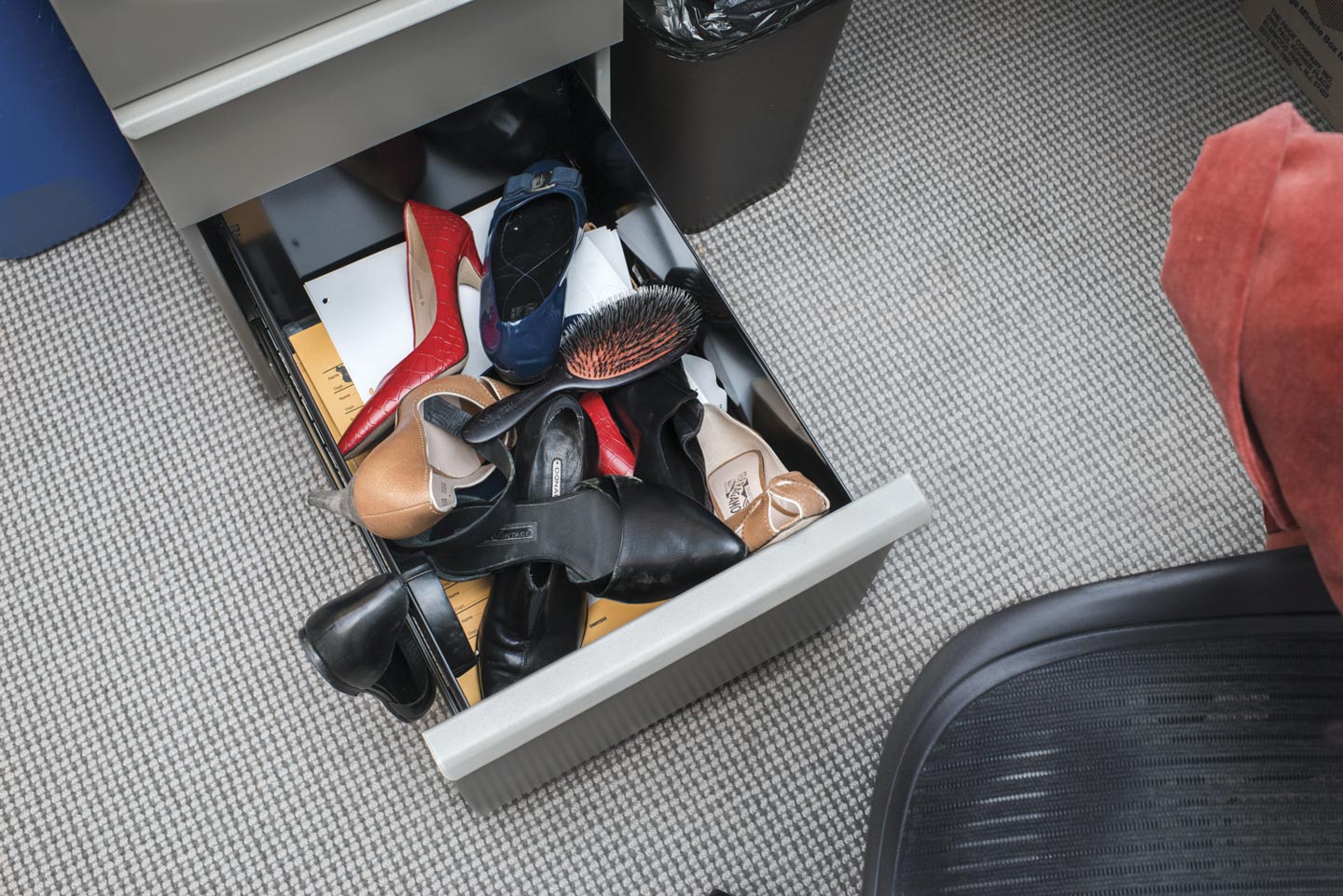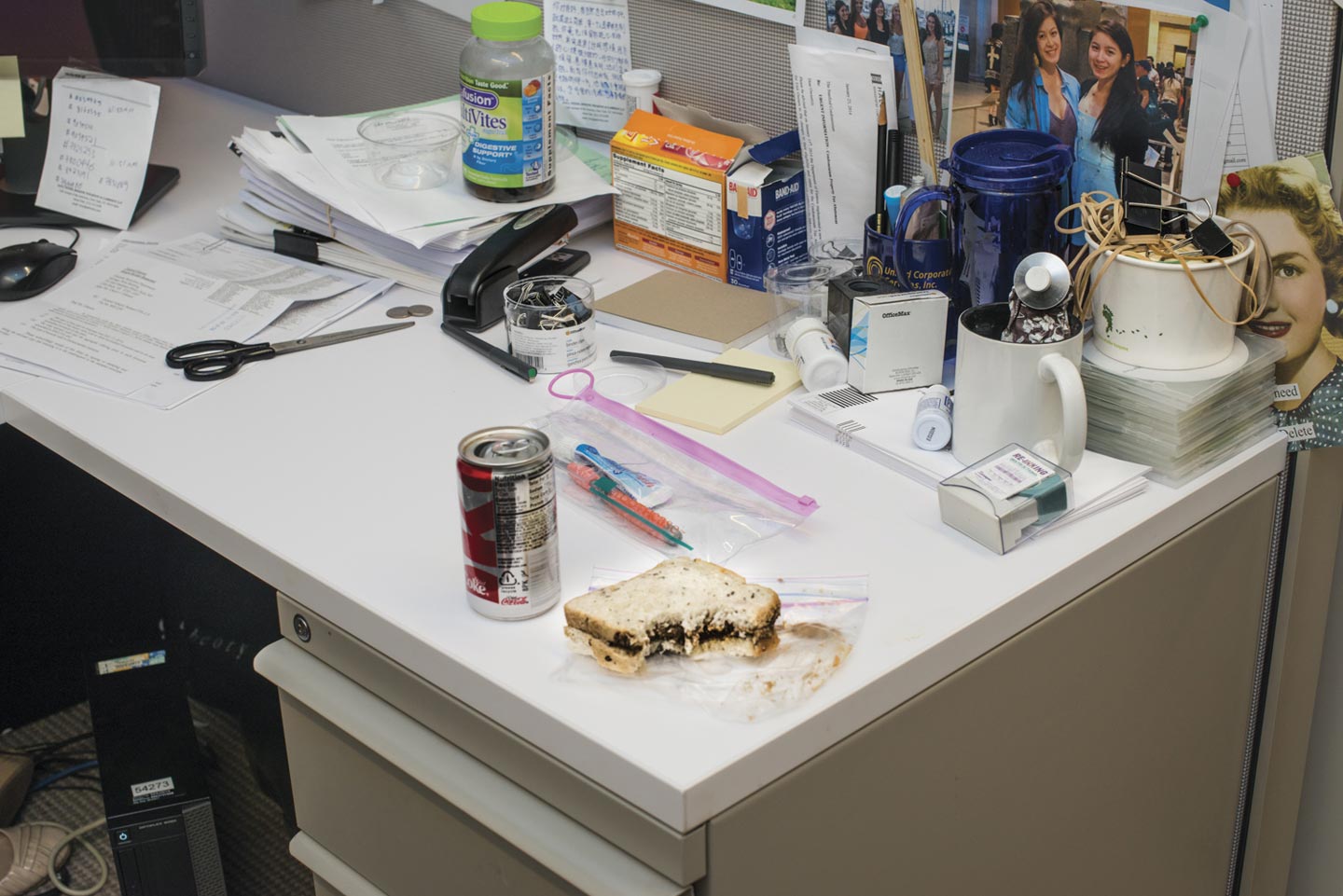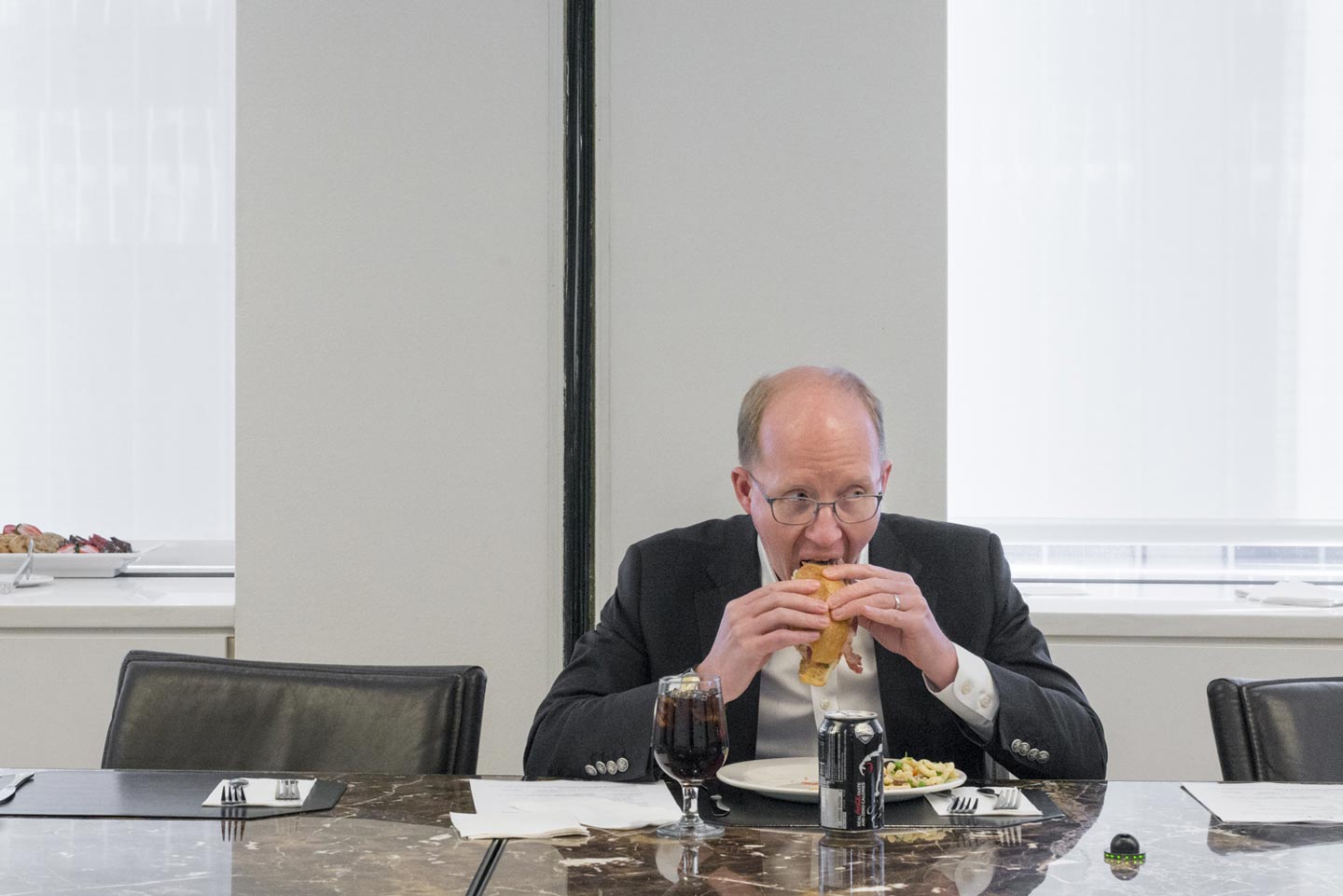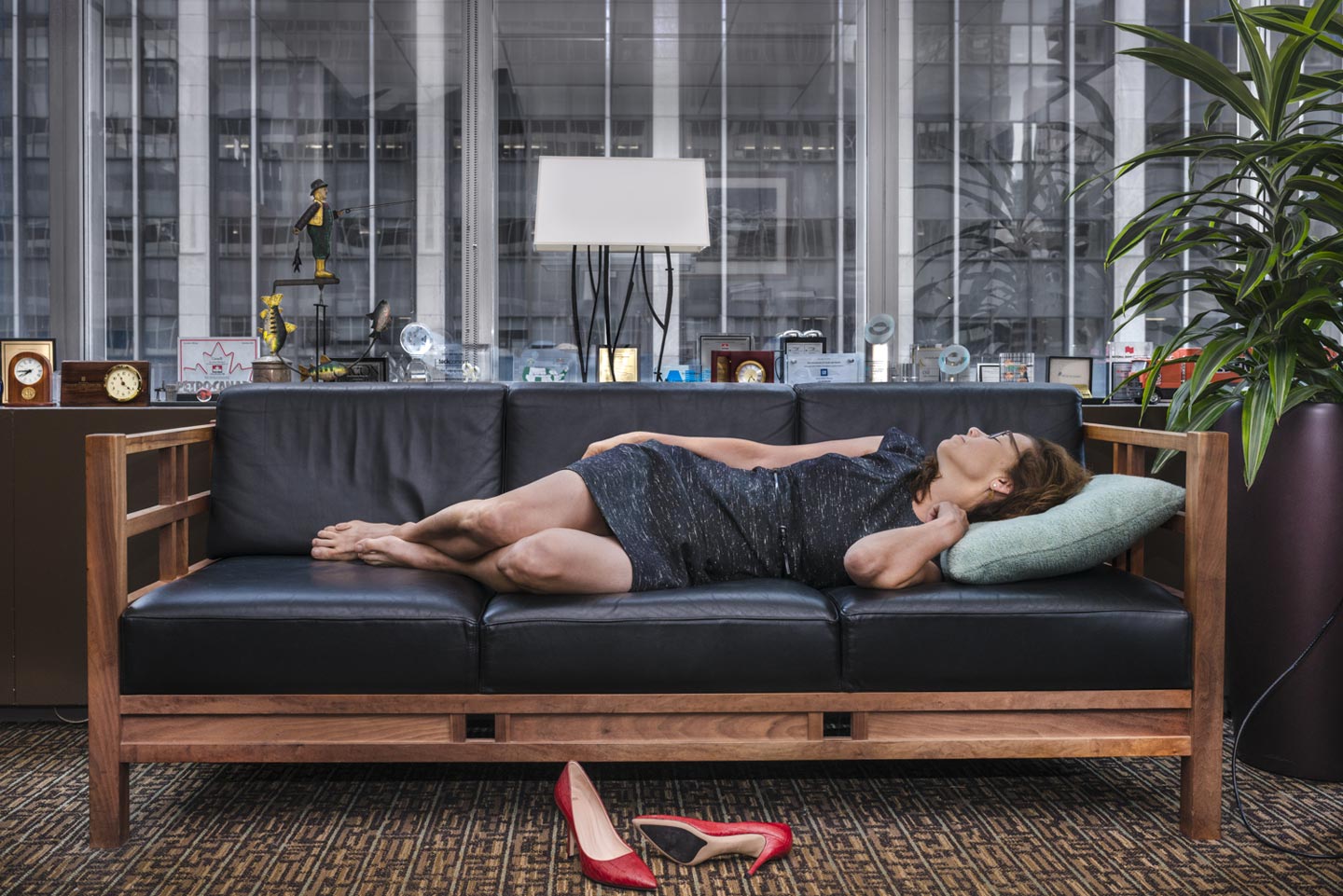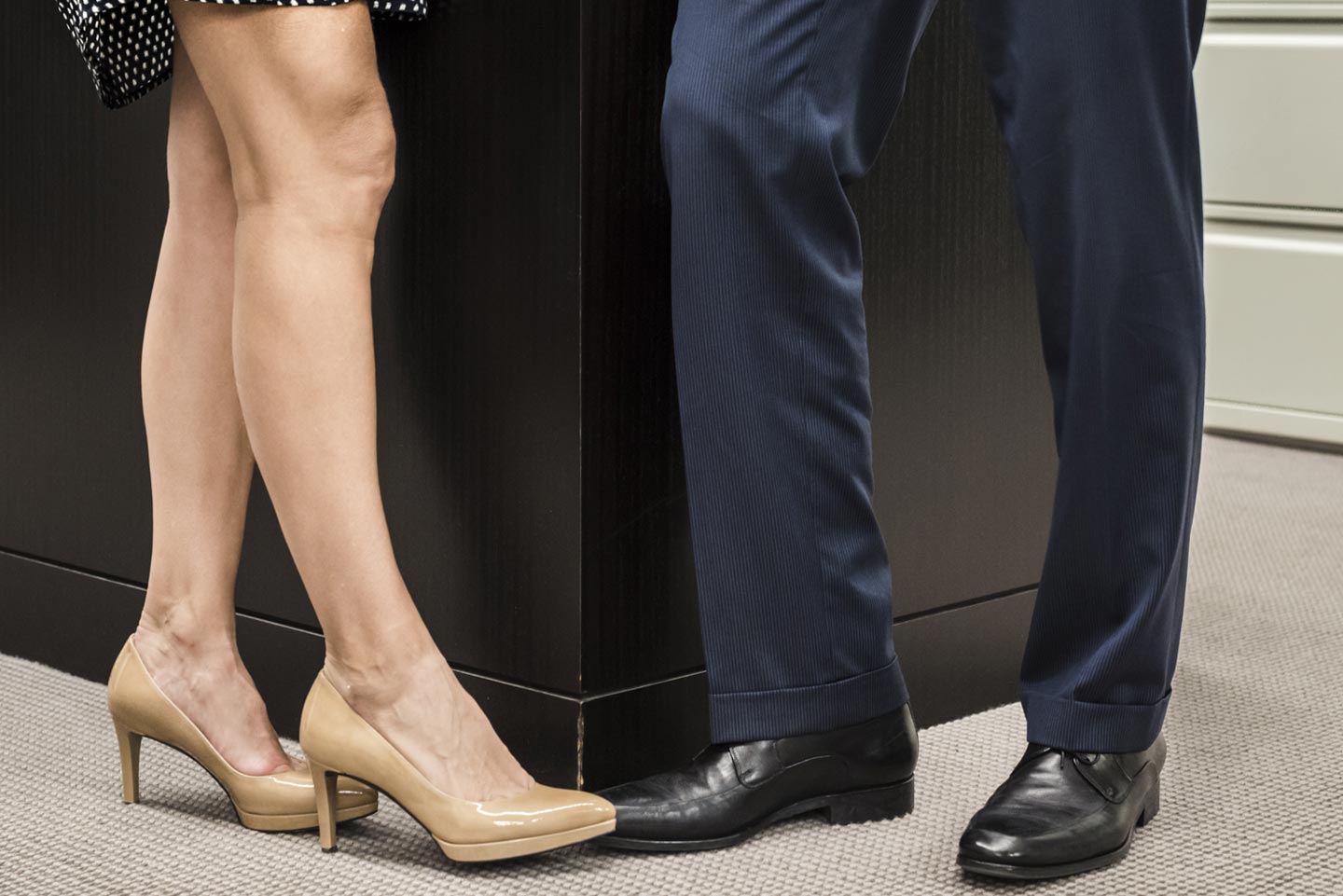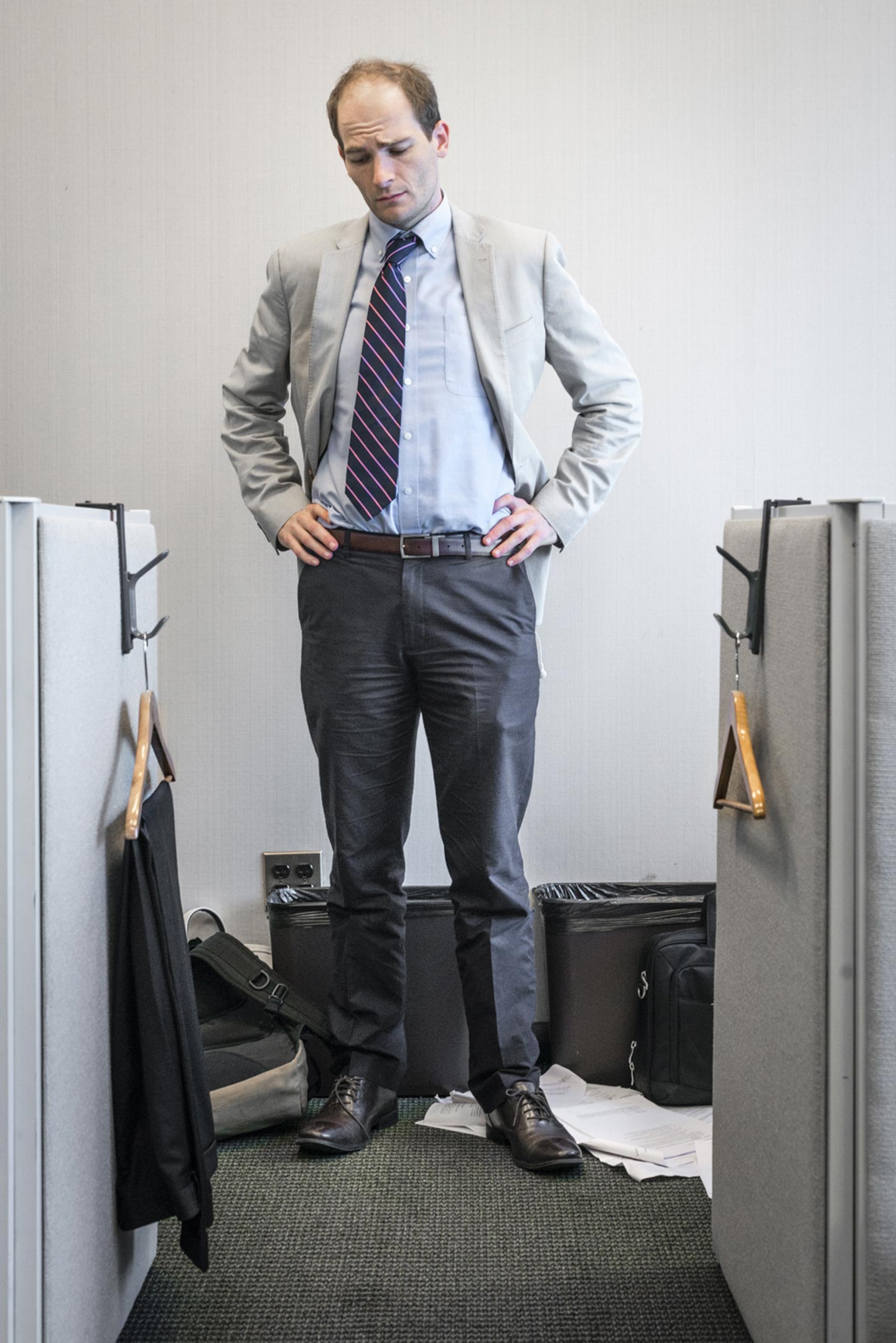 American photographer Robin Dahlberg introduces us to Billable Hours, a project she recently made in the offices of a New York law firm that depicts the hard life of employees dealing with stress, work overloads and measly desk meals. The Billable Hours photobook was recently shortlisted for this year's Kassel Photobook Dummy Award.
Hello Robin, thank you for this interview. What are your main interests as a photographer? 
As a photographer, I am primarily interested in storytelling. I am intrigued by the life experiences of others, i.e. how ordinary and extraordinary people respond to the challenges, joys and sorrows of daily life.
What is Billable Hours about, in particular?
Billable Hours examines various aspects of large law firm corporate culture. Broadly speaking, it explores the impact of that culture on corporate employees, their sense of self and their relationships with each other. Although many large law firms like to see themselves as big happy "families," the office environment is frequently rife with stress, tension, and petty and not so petty rivalries. Most employees are often overwhelmed by the amount of work to which they have been assigned; have abdicated all control over their personal lives and are desperately trying to learn the diplomatic skills needed to successfully navigate office politics.
Through a wry, humorous lens, Billable Hours looks at the tension, the stress, the rivalry, the loss of control and the need for diplomacy and how they affect office life. The use of humor was very important to me. I think it makes the project's point of view more palatable.
Where did you take the photographs of Billable Hours, and are they staged, documentary or a mix of the two?
All of the photographs were taken at the offices of a large New York City law firm, often at the end of the workday or on the weekends. While some of the images were staged, others were not. Many of the characters portrayed in the book are actual lawyers who worked at the law firm.
What inspired Billable Hours?
Before I became a photographer, I was a lawyer. I spent the first five years of my legal career at the New York branch office of a law firm very similar to the one depicted in my project. My husband currently works at such a firm.
Can you describe your approach to the work? What were you looking for from your images? 
In my images, I tried to recreate the office culture with which I was familiar and to evoke the same feelings that I had while working at a law firm. At the same time, I was also trying to make visually interesting images. So, I was also looking for quirky compositions, splashes of color amidst the law firm's gray walls and carpeting, interesting facial expressions and intriguing wall art and desk ornaments.
How do you hope viewers react to Billable Hours, ideally?
I hope that those who have worked in large corporate offices will see something that they recognize and will enjoy the humor that I have tried to inject into the project.
Did you have any specific references or sources of inspiration in mind while working on Billable Hours?
I am a big fan of the television series, The Office. While working on Billable Hours, I often thought about how that series used humor not only to entertain its viewers but to help them identify and empathize with the characters.
What have been the main influences on your photography? 
The Hartford MFA program really opened my eyes. It pushed me outside my comfort zone. Before attending I had a pretty traditionally photojournalistic approach to photography, but the program helped me move beyond that.
Who are some of your favorite contemporary photographers?
My favorite photographers include Rineke Dijkstra, Julie Blackmon, Tiny Barney and Zoe Strauss.
Choose your #threewordsforphotography.
Public. Private. Self.