Photos by Mount Fog
FotoFirst — Photography Duo 'Mount Fog' Look at the Flooded Banks of Italy's Longest River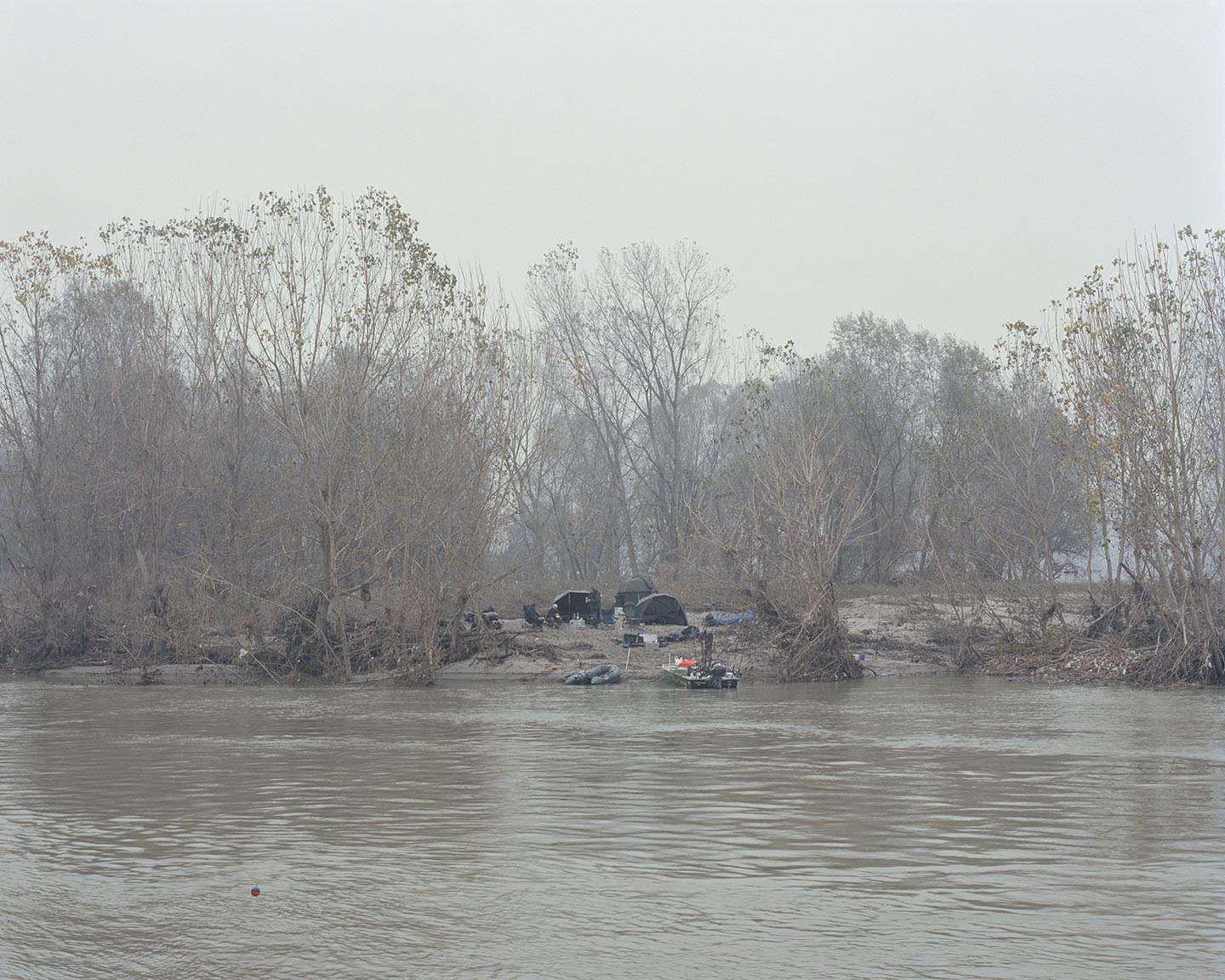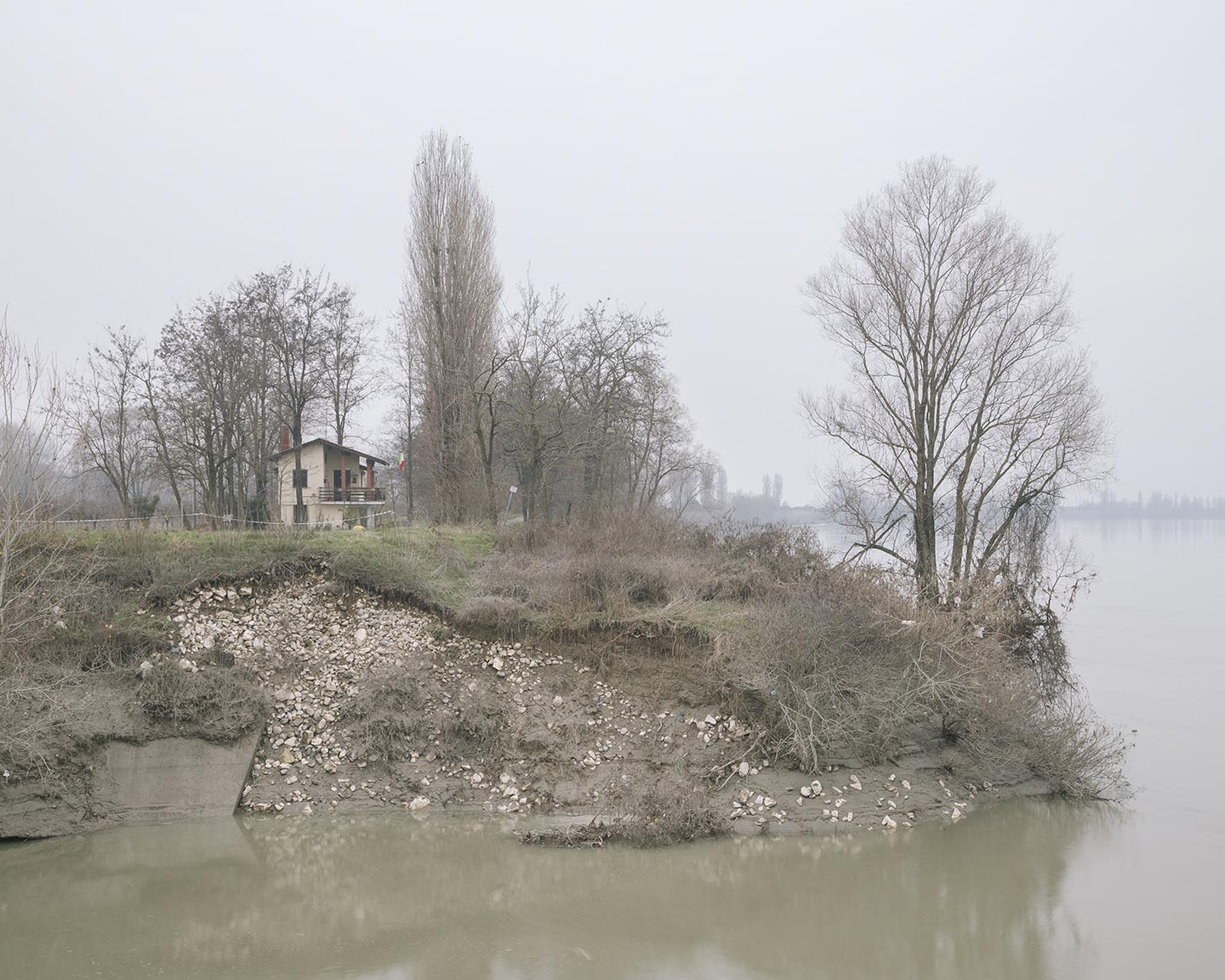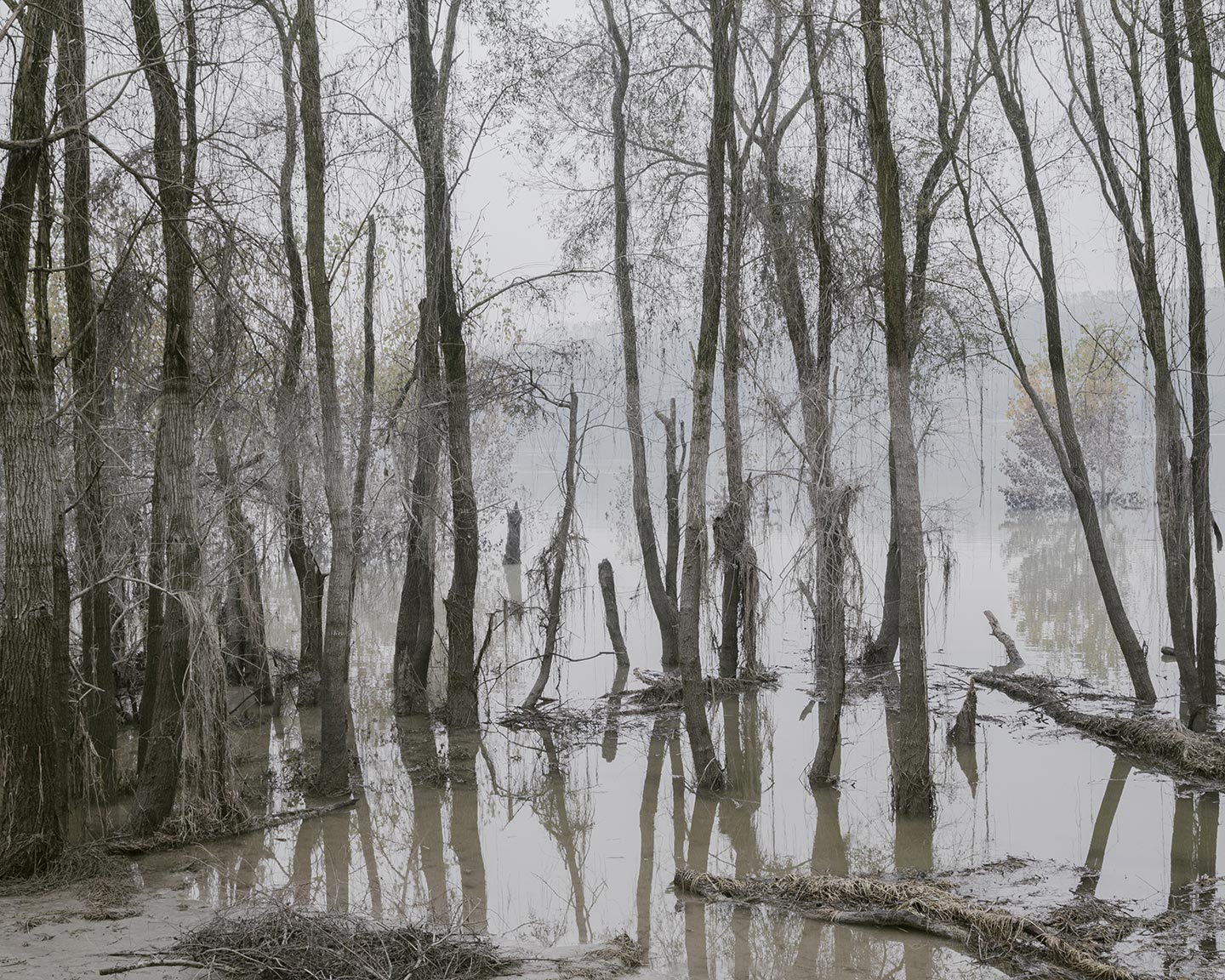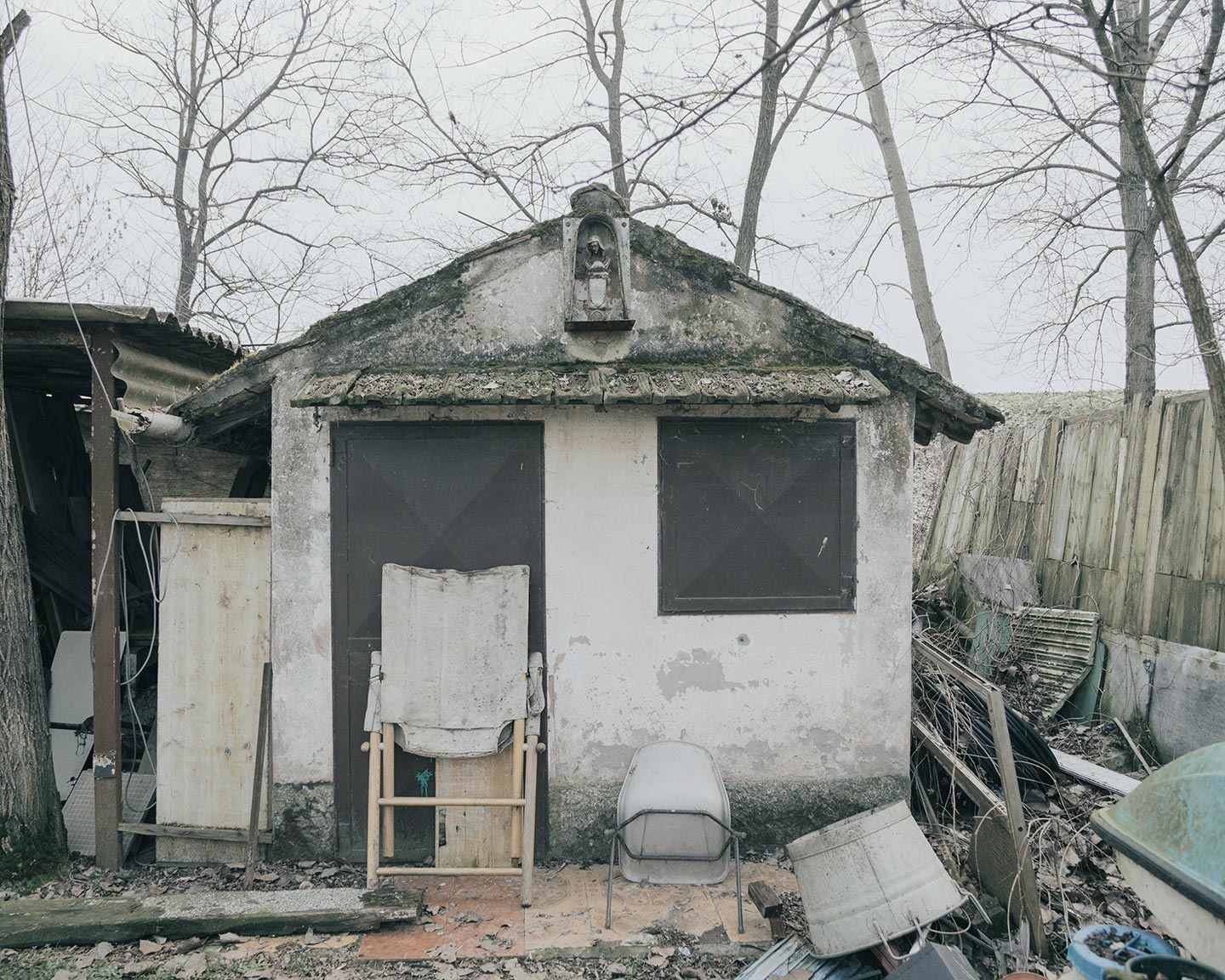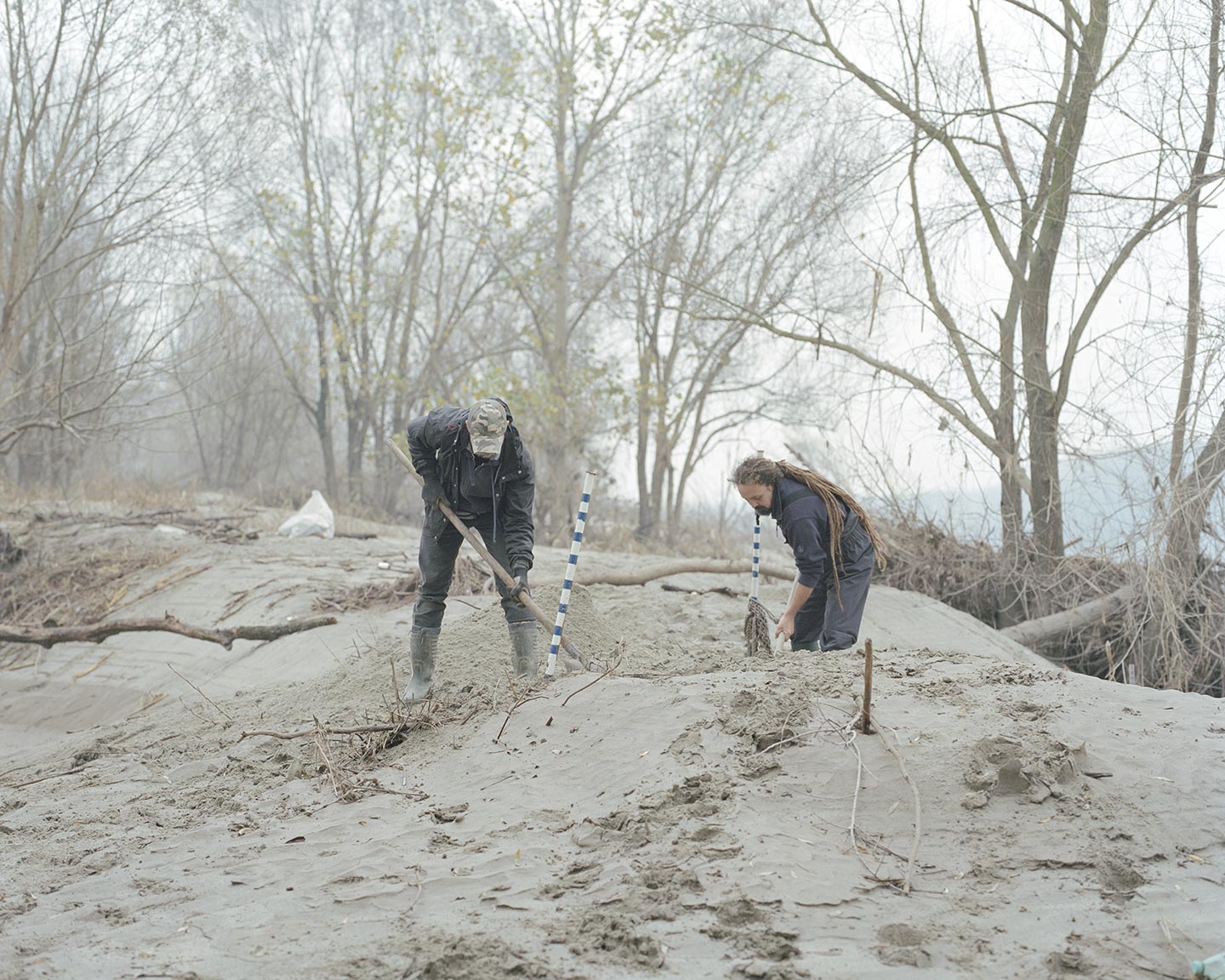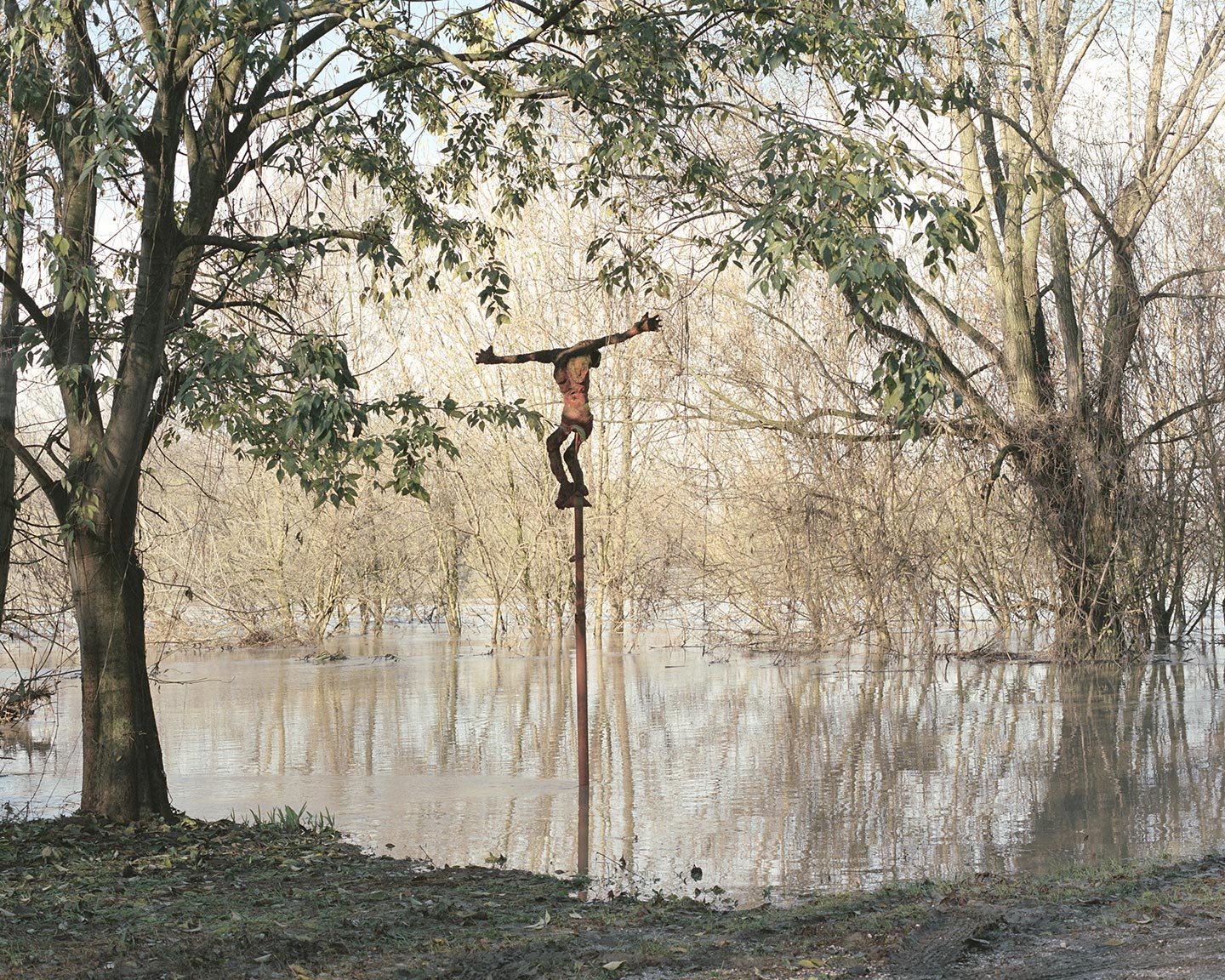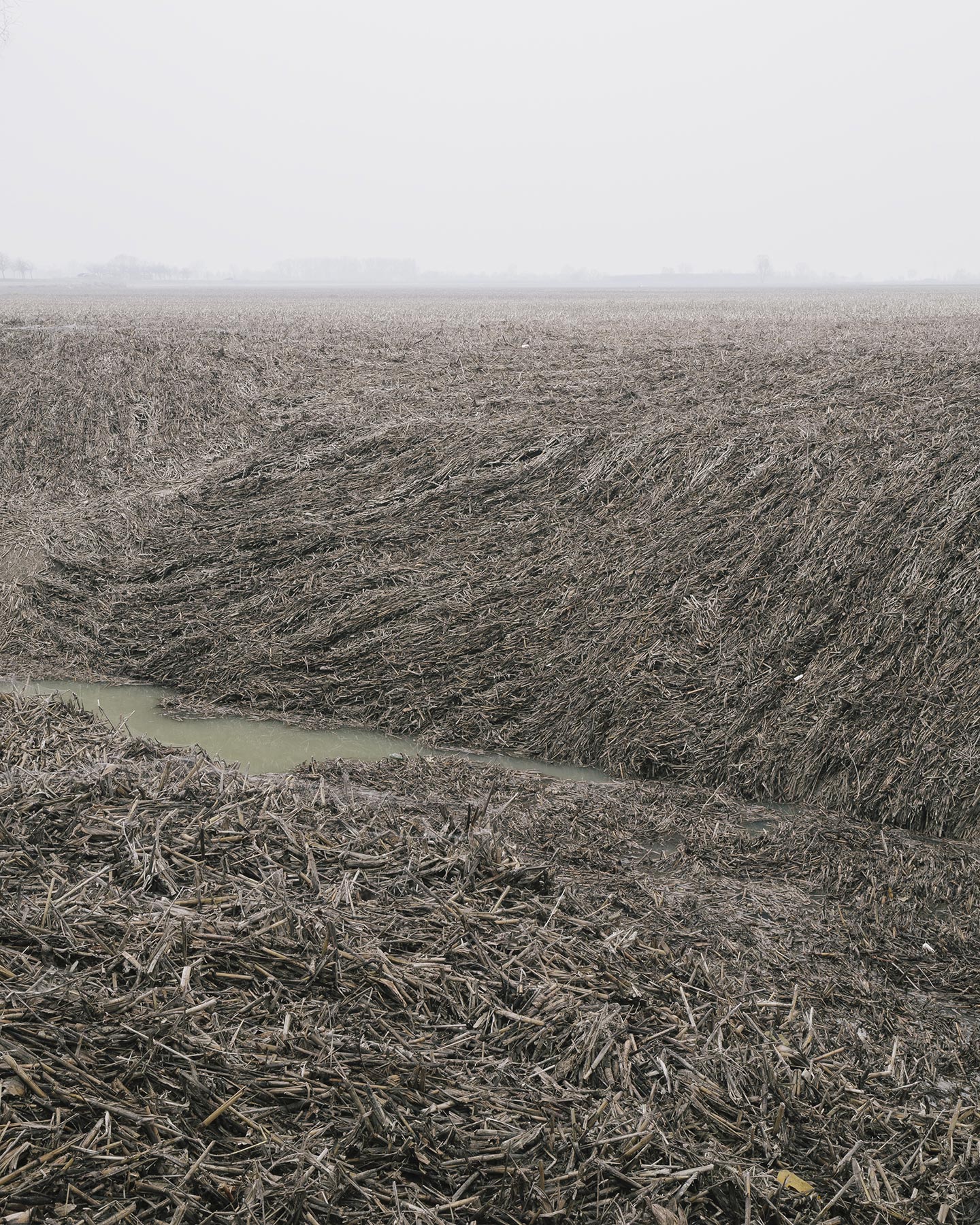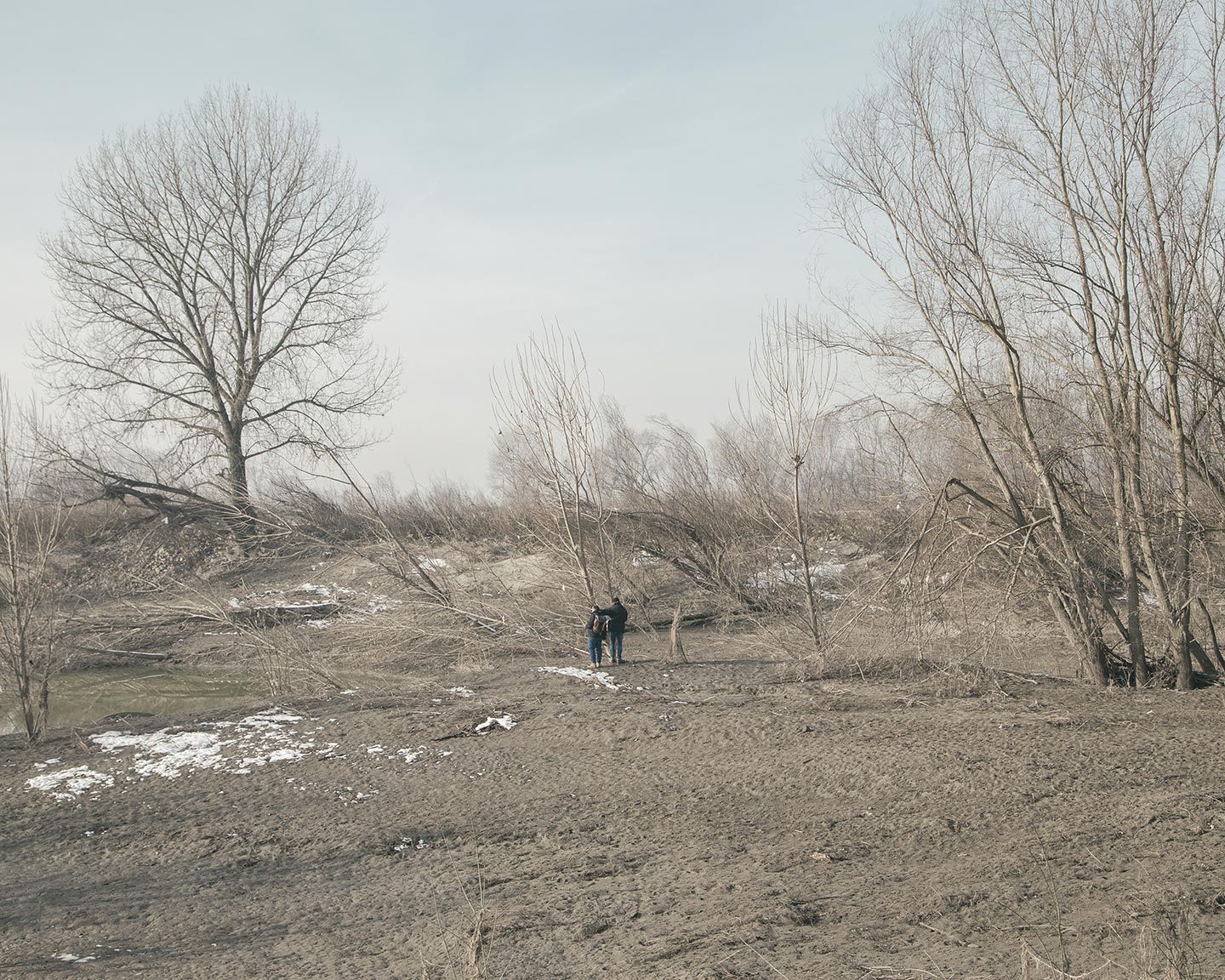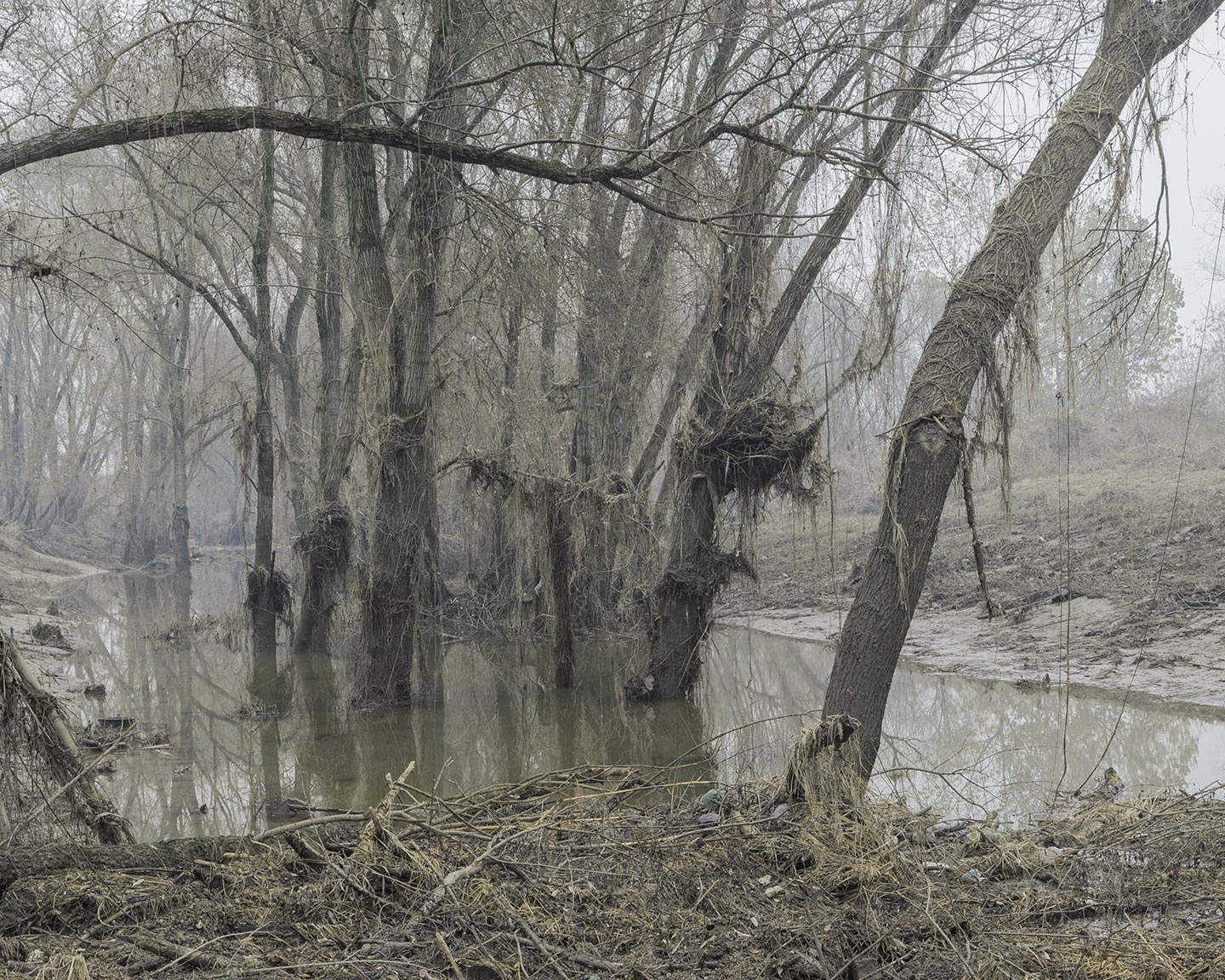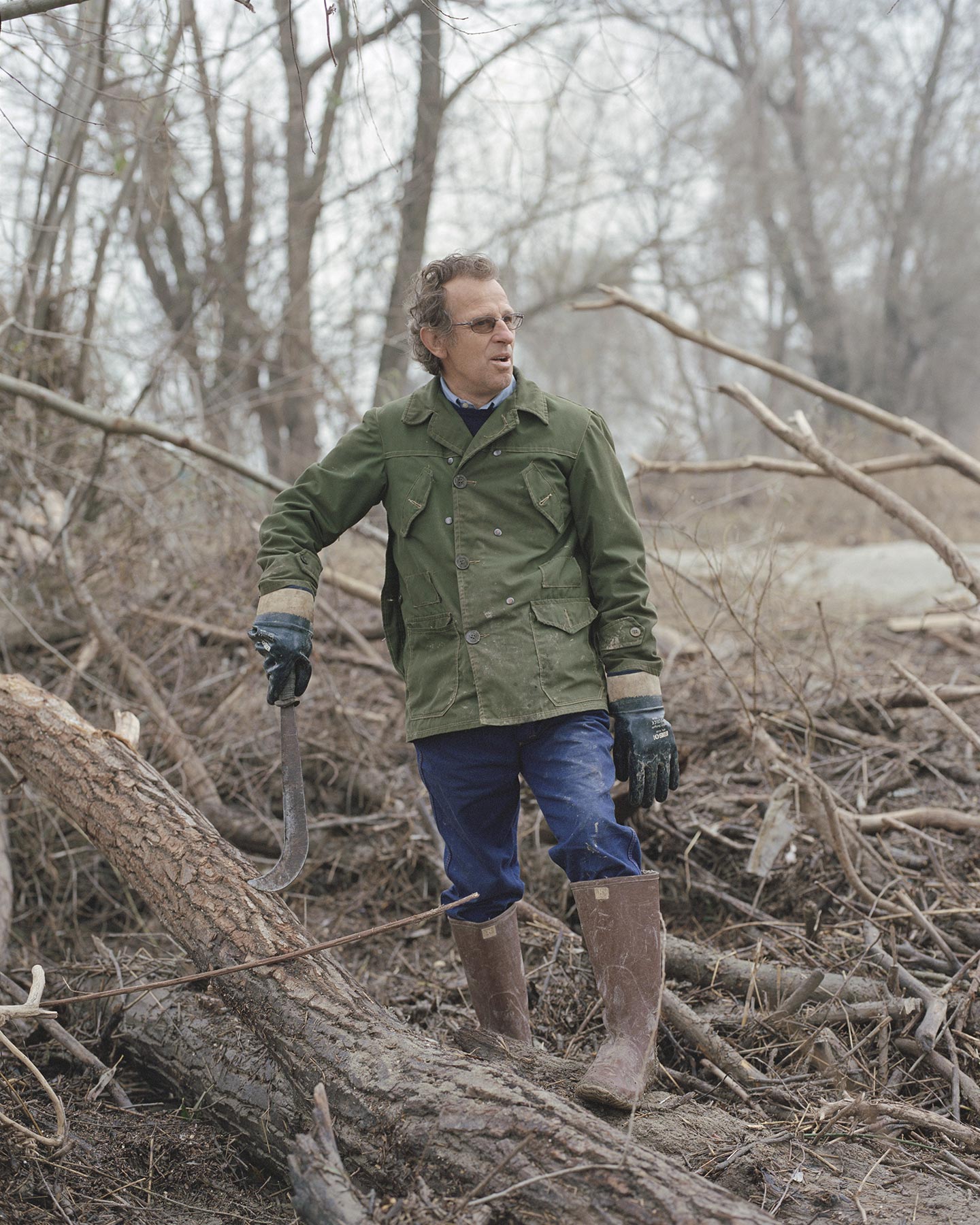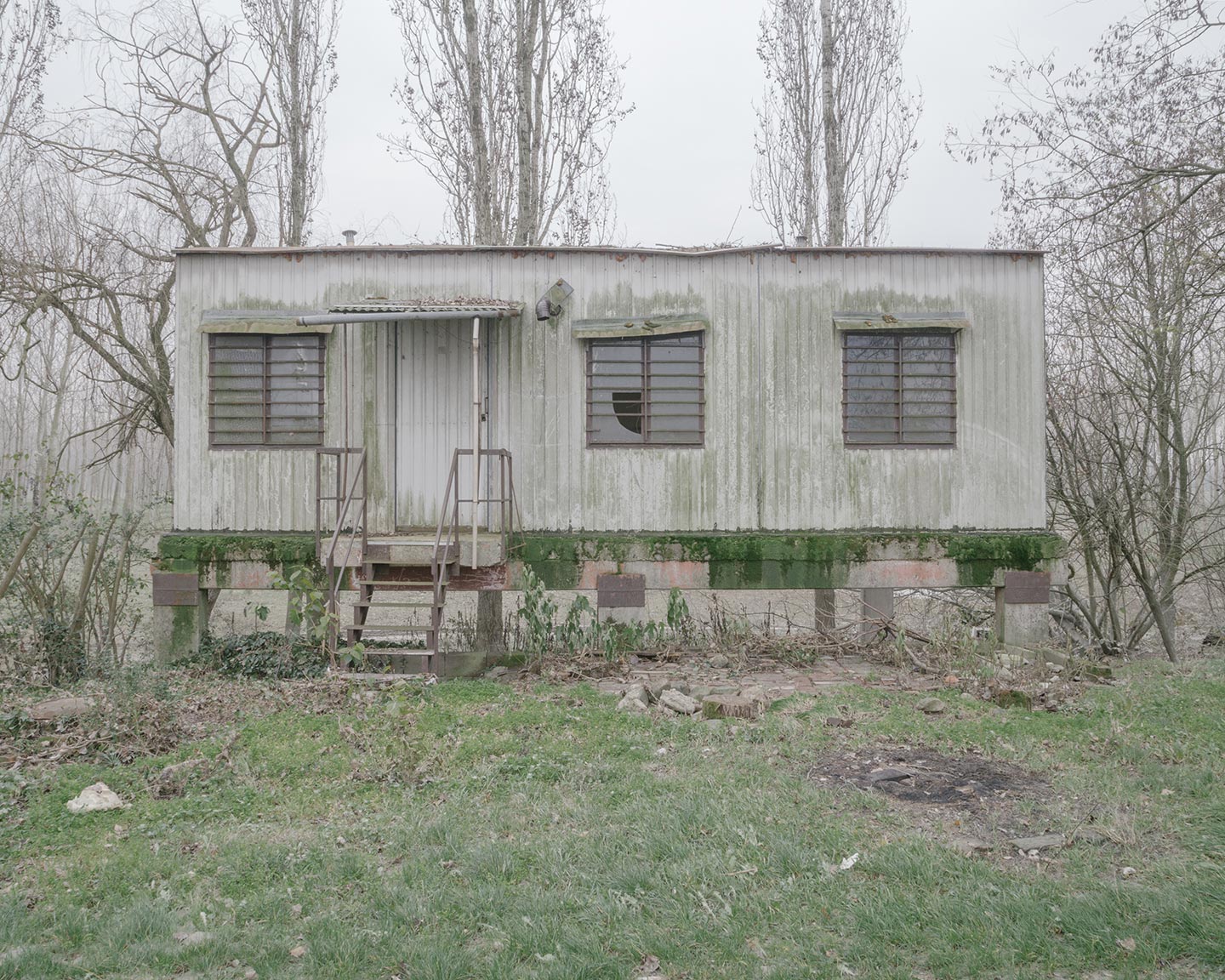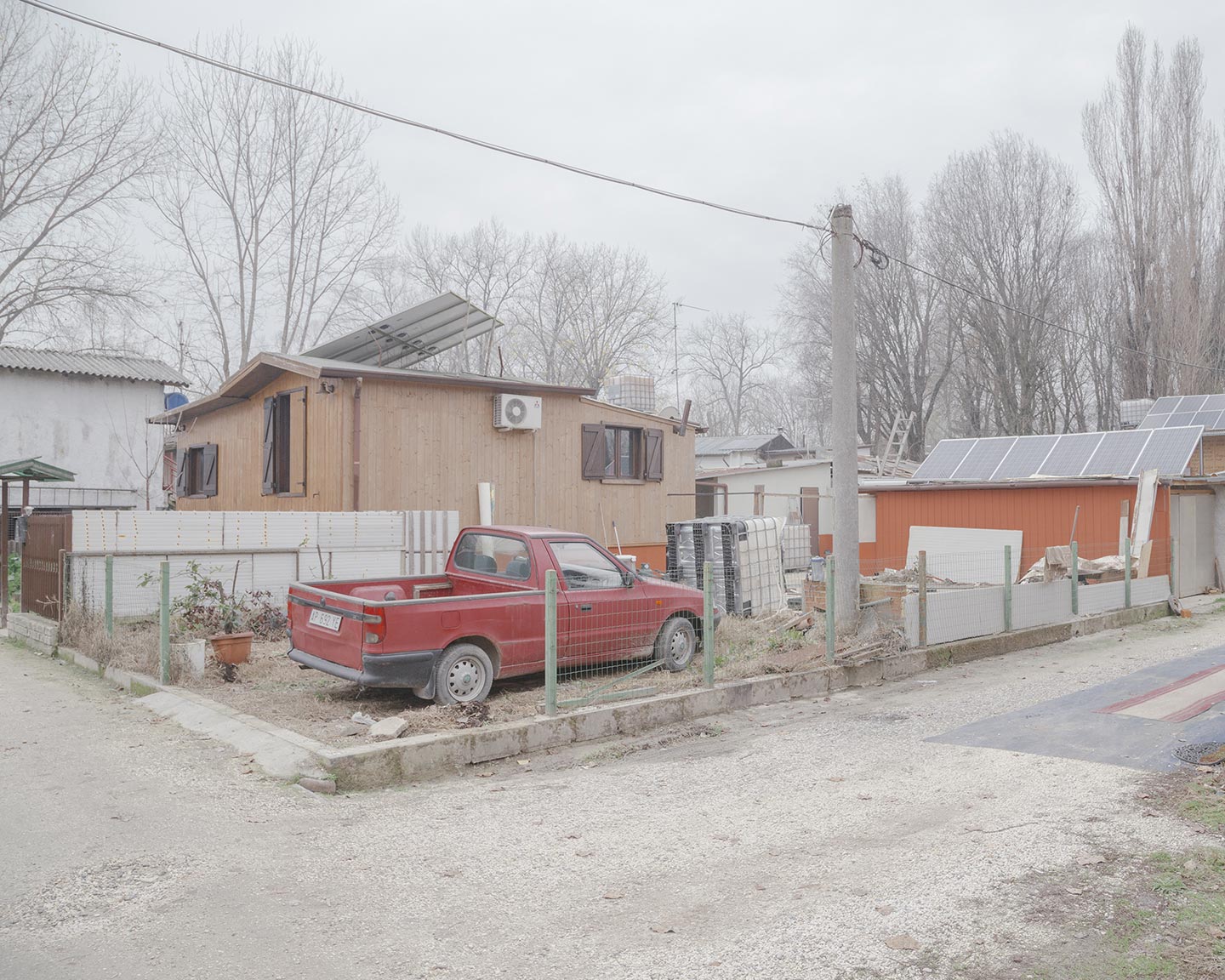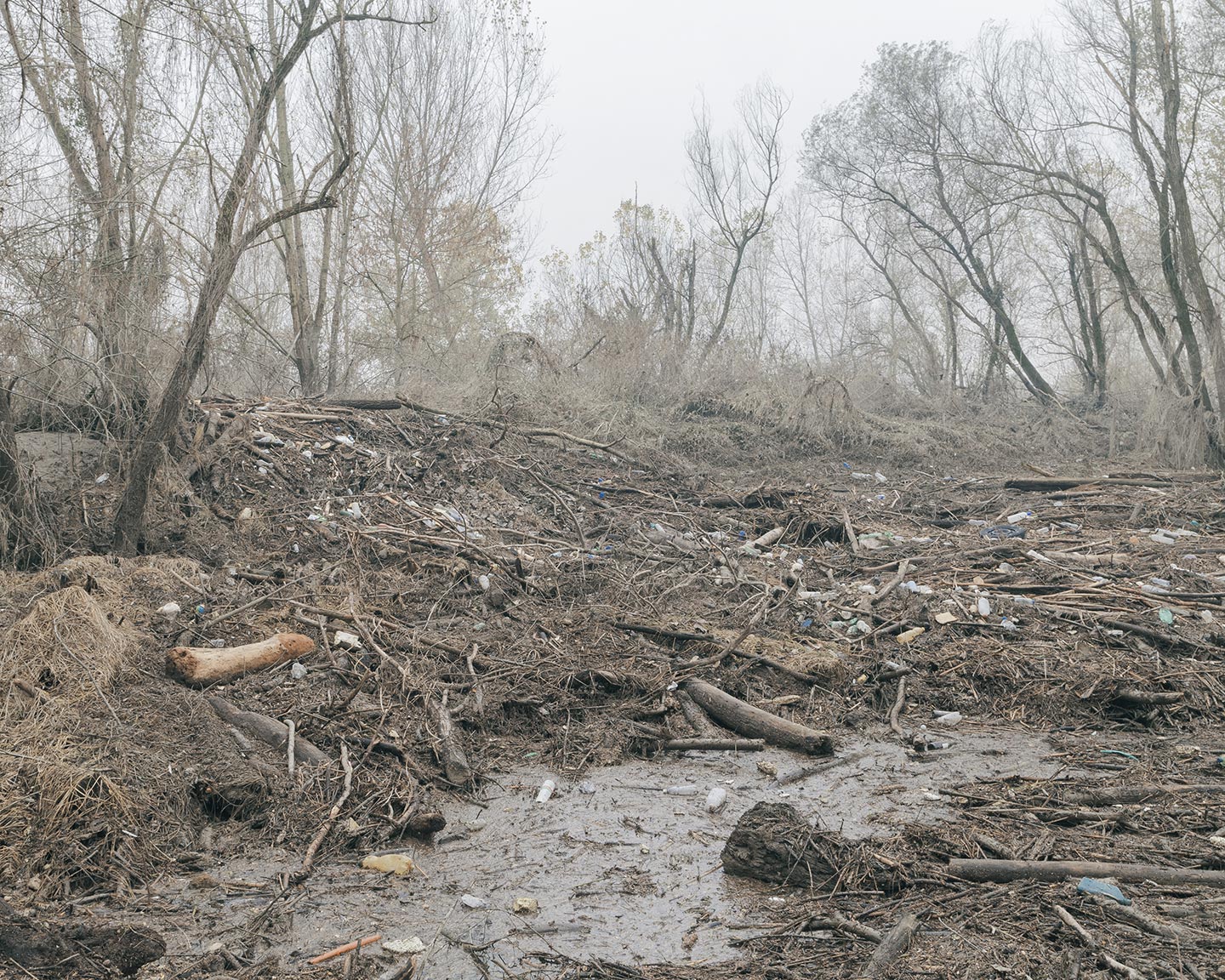 Premiere your new series on FotoRoom! Show us your unpublished work and get featured in FotoFirst.
Mount Fog sounds like the stage name of an up-and-coming music artist, perhaps making electronic, atmospheric music; instead, it's the name of a duo of Italian photographers: Marco Verdi and Nicola Domaneschi (both 29 years old). Mount Fog are currently working on Flood, Medication Blues, a body of work that started as a landscape photography series about the banks of Italy's Po river after a major flood, but is expanding to include the portraits of the men who live along the river to break away from the rest of society.
Hello Marco and Nicola, thank you for this interview. What are your main interests as photographers?
Our main concern is to explore environments with which we have a sort of connection, be it aesthetic, conceptual or emotional. We also feel an inclination to follow our inner obsessions.
Please introduce us to Flood, Medication Blues: what is the work about?
The project started in order to document the great flood of the Po, Italy's longest and widest river, which occurred last November 2013. We focused on a relatively limited area, between the cities of Cremona and Parma.
We soon realized there was a "small world" along the river, inhabited by people who deliberately choose to live there to isolate themselves from urban society. Not without hesitation, we started spending time with them. In the aftermath of a flood, the perception of a landscape changes dramatically: these extreme circumstances provide the context in which we want to describe and interpret the lives of these people.
Tell us more about them: who are they, and why did they isolate themselves?
Until the 1970s it was common (and illegal) for fishermen or hunters to build huts and shacks along the river, especially in the Po valley. Back then swimming in the Po was not yet prohibited—it was later forbidden due to water pollution,—so at summer people of all sorts would come to the riverbanks, including families and groups of friends. But then the area became contaminated by nearby industrial sites, and the local communities progressively abandoned it. Today the river is regarded as intimidating, dangerous and distant, even though the pollution levels have greatly decreased.
Nonetheless, some people have always felt a strong connection with the river and prefer living there rather than in cities. During our explorations we met old people who preferred their river "slums" over a comfortable apartment. These are individuals who do have actual houses in urban centers: their self-isolation is neither about poverty nor marginalization. Their bond with the river is so strong that they refuse to leave their illegal homes even when the floods put them in serious danger. For us, they keep alive old, epic tales of lone fishermen living on the Po's riverbanks. We're not trying to craft a myth here, but there's undoubtedly something fascinating about these men and how they escape society.
What inspired Flood, Medication Blues, and what was your main intent in creating this body of work?
At first, we were inspired by the dramatic transformation of the landscape caused by the flood: colors and shapes suddenly looked different as everything was covered in sand. In one fell swoop, we saw a once familiar reality in a new light, which created contrasting emotions that we needed to cope with. We are interested in the symbolic and emotional relationship between humans and the natural landscape.
Can you talk a bit about your approach to the work? What did you want your images to communicate?
In general, we try to combine our inner impulses—like the attraction for an unusual detail—with the comprehension of our subject matter. Researching the story of what we're photographing is a way to slow down our process, but we're not only interested in documenting certain situations; we also try to express our personal experience of them.
In one image in particular, we see a statue of Christ mounted on a pole. What's the story of that statue?
It is a votive statue, made by a local sculptor and fastened on a tall iron pole on the riverbank, in front of a group of illegal shacks. The "Christ" is looking at the river, as if to protect the community from the flood.
People told us about a second "Christ", located a few kilometers away on the same riverbank, which was dragged away by the flood despite its concrete base, and disappeared into the water. Local newspapers reported that many rushed to rescue it from the river, but without success. This is another aspect of the work we're focusing on: the spirituality of the rural communities along the river, which seems to be a peculiar mix of canonical religion and popular beliefs.
Did you have any specific references or sources of inspiration in mind while working on Flood, Medication Blues?
The private stories of the people we met during our explorations played a key role in the development of the work: they were essential in understanding which topics and locations we had to select to create our visual narrative. That's why we drifted from mere landscape photography to portraits of people.
As far as aesthetics go, we've found our main references in contemporary photography. For instance, we stepped into the early work by Arianna Arcara and loved it. However, with this project we aim to create our own photographic language, in which we use the disfigured nature to emphasize the viewer's perception of the harsh life of the communities along the Po river. Getting feedback by photographers we appreciate also helped us focus on atmosphere and narration.
What have been the main influences on your photography?
Honestly, we think that we've been mostly influenced by music—sounds can be so powerful in suggesting images. Sometimes, the best pictures inspired by sounds just come and go in our minds and cannot always be reproduced; however those ephemeral images still represent a strong visual influence.
Who are some of your favorite contemporary photographers?
They are many and varied, and well- or lesser-known: Alec Soth, Alexander Gronsky, Danila Tkachenko, Luca Santese and Arianna Arcara of CESURA, Todd Hido. Lately, we've been impressed by Darcy Padilla's Family Love. We also appreciate Tina Enghoff, Matthieu Gafsou and Jacopo Benassi.
Choose your #threewordsforphotography.
Point. Click. Grind.