Photos by Nita Vera
FotoFirst – Nita Vera Uses Staged Photography to Explore Family Relationships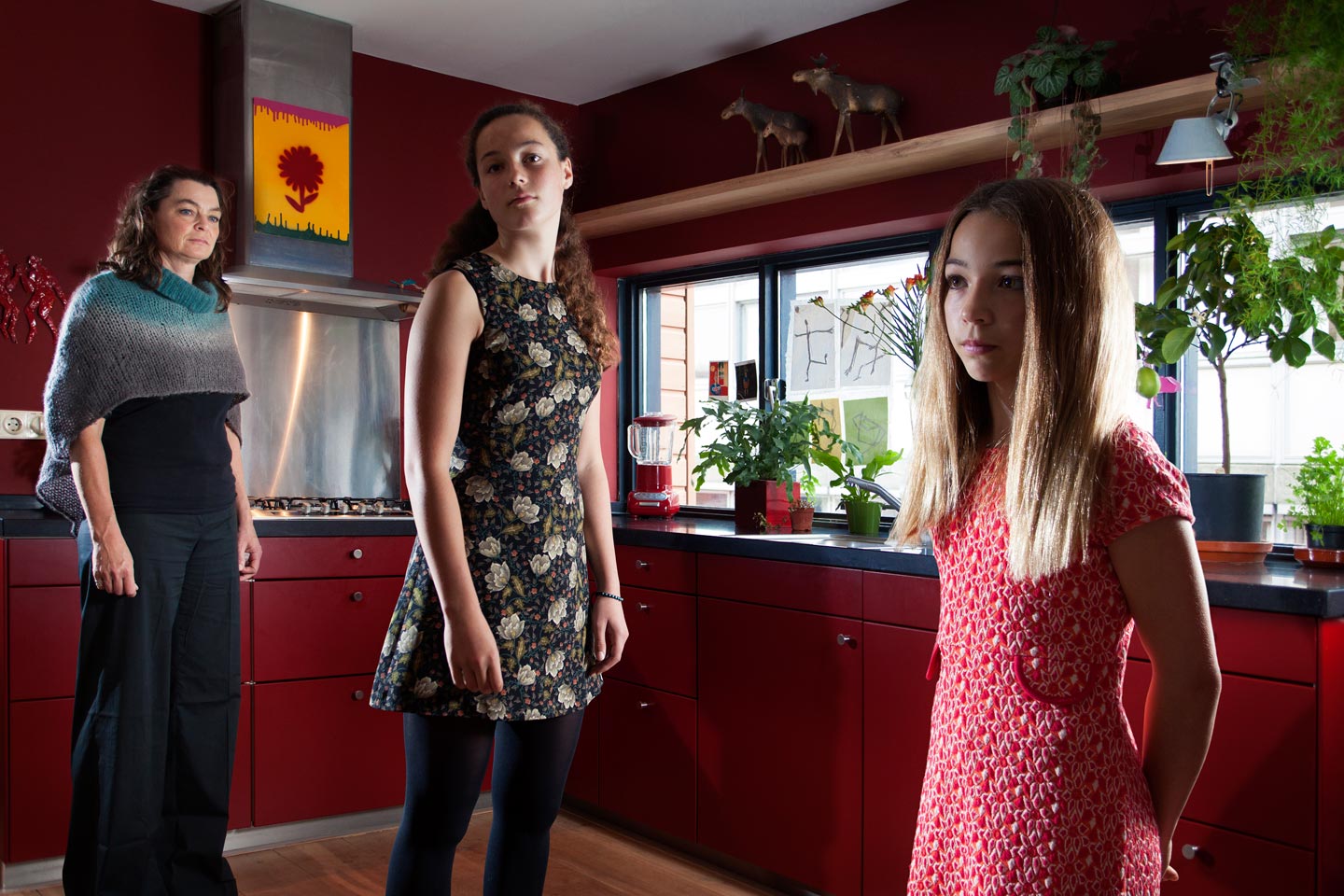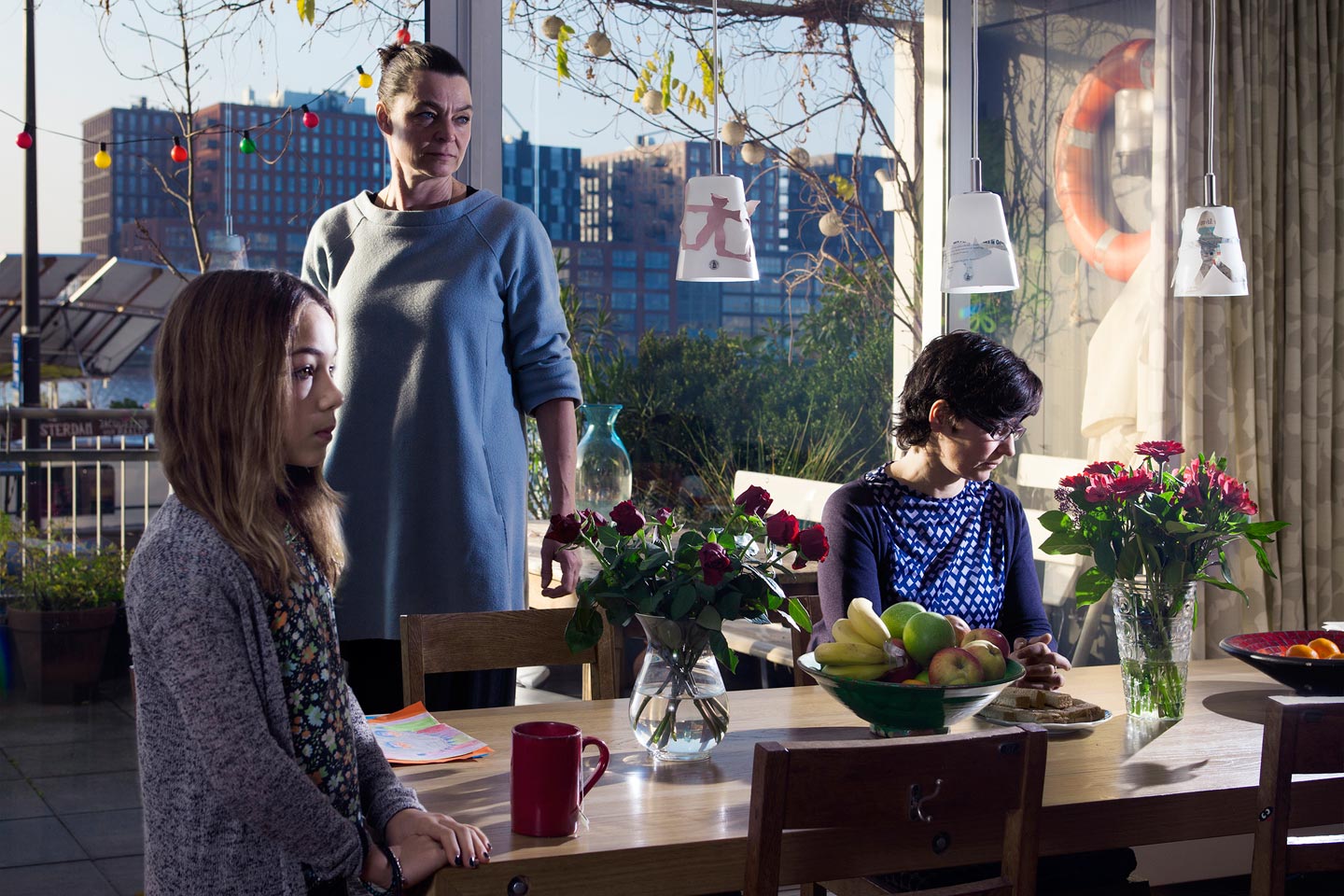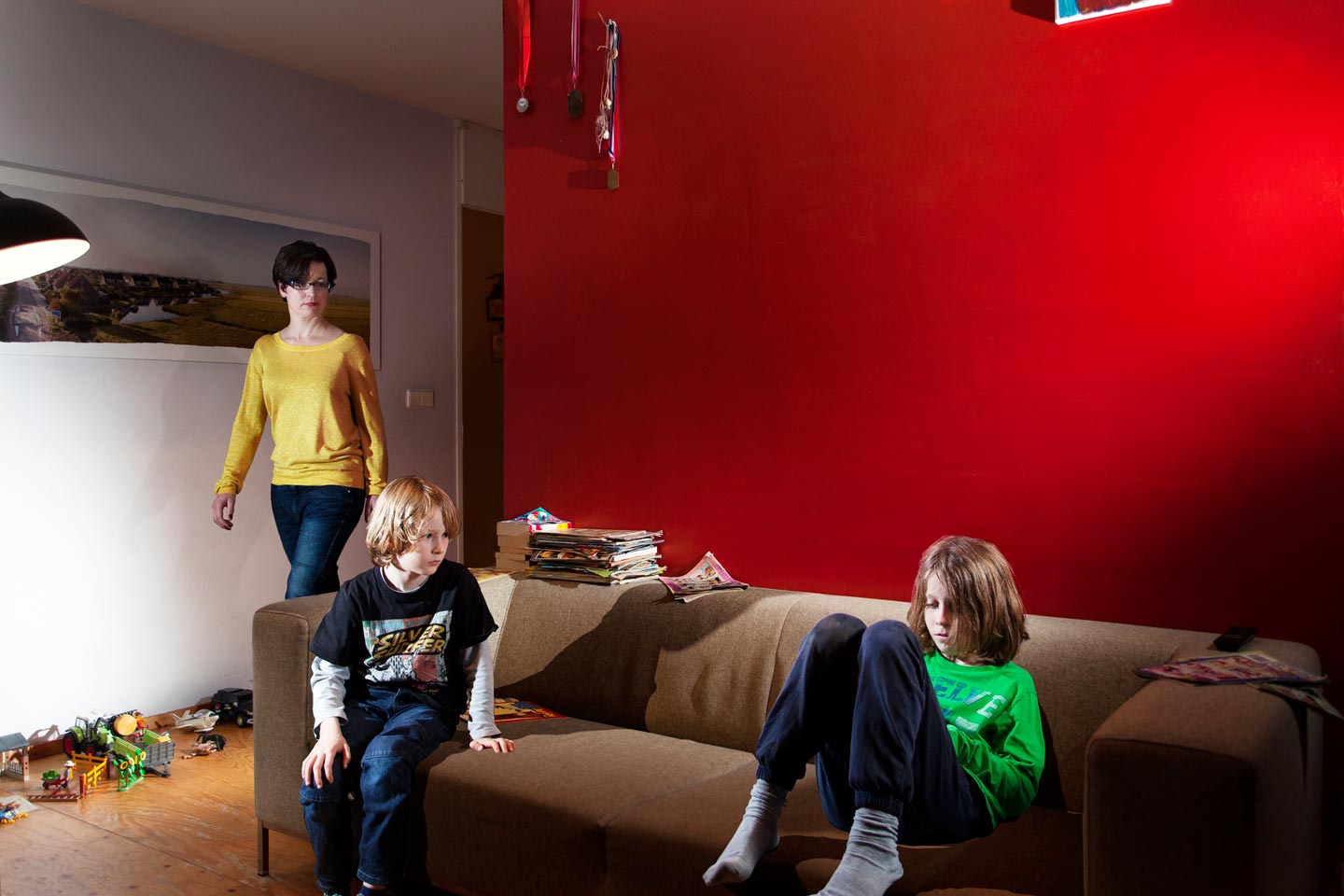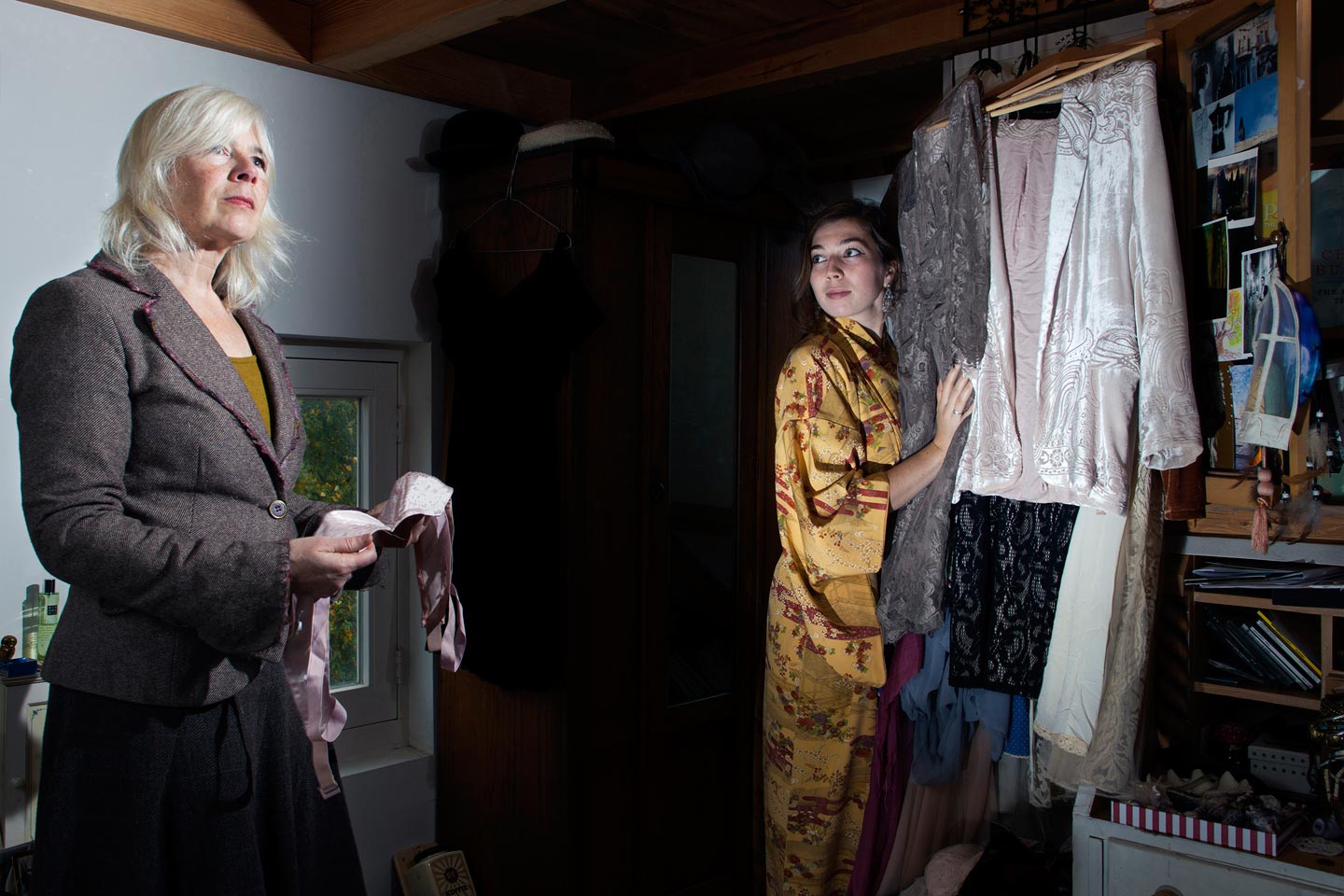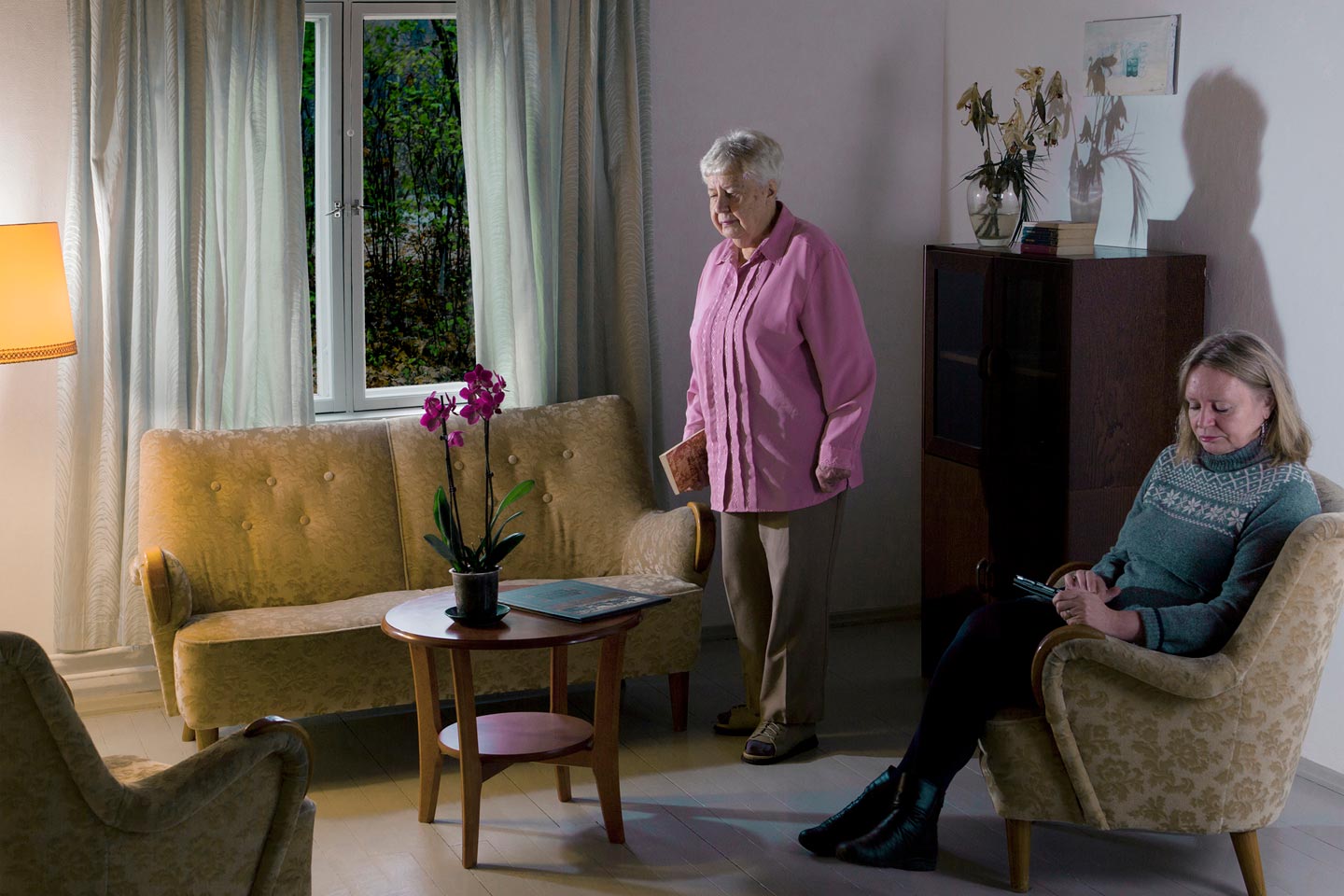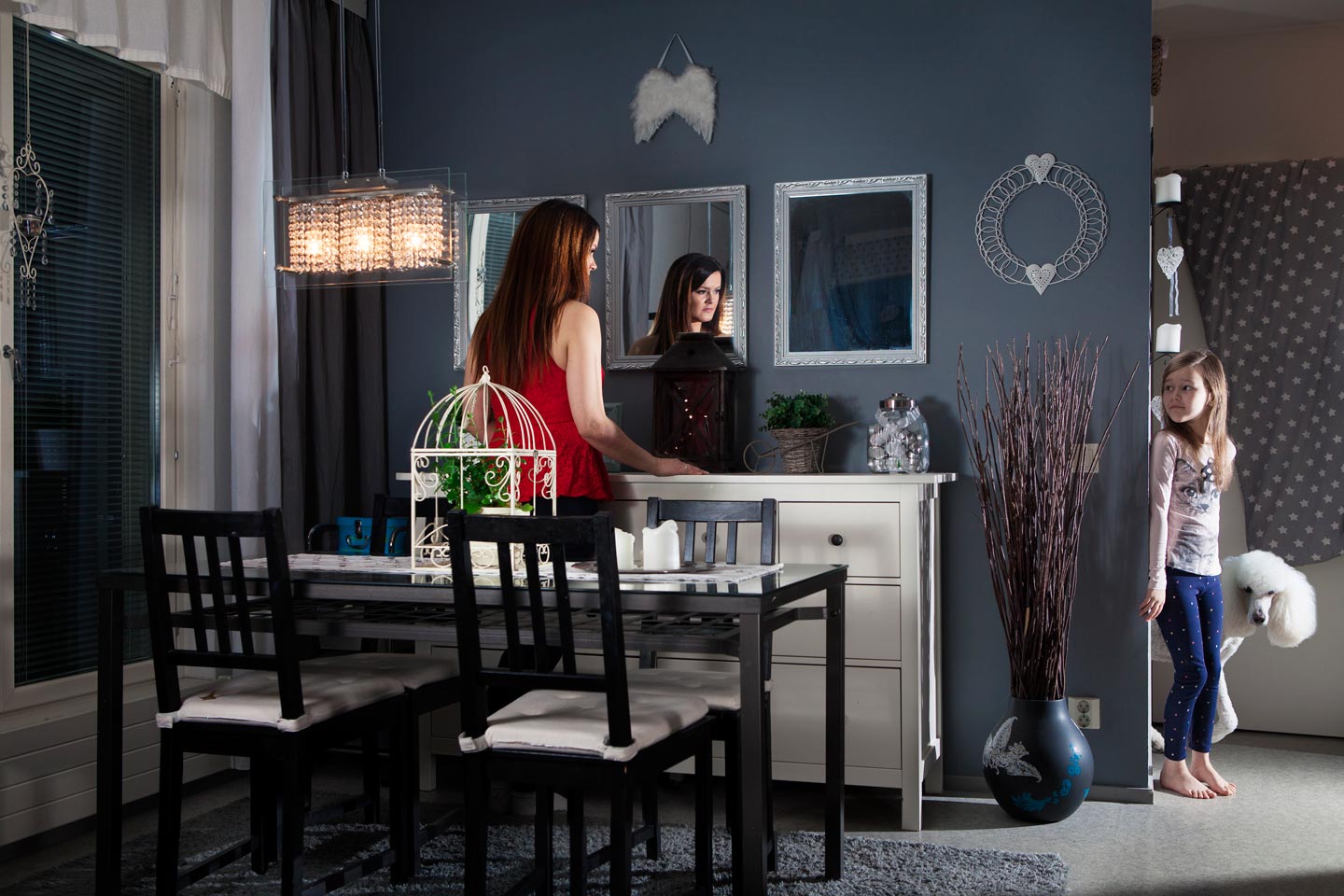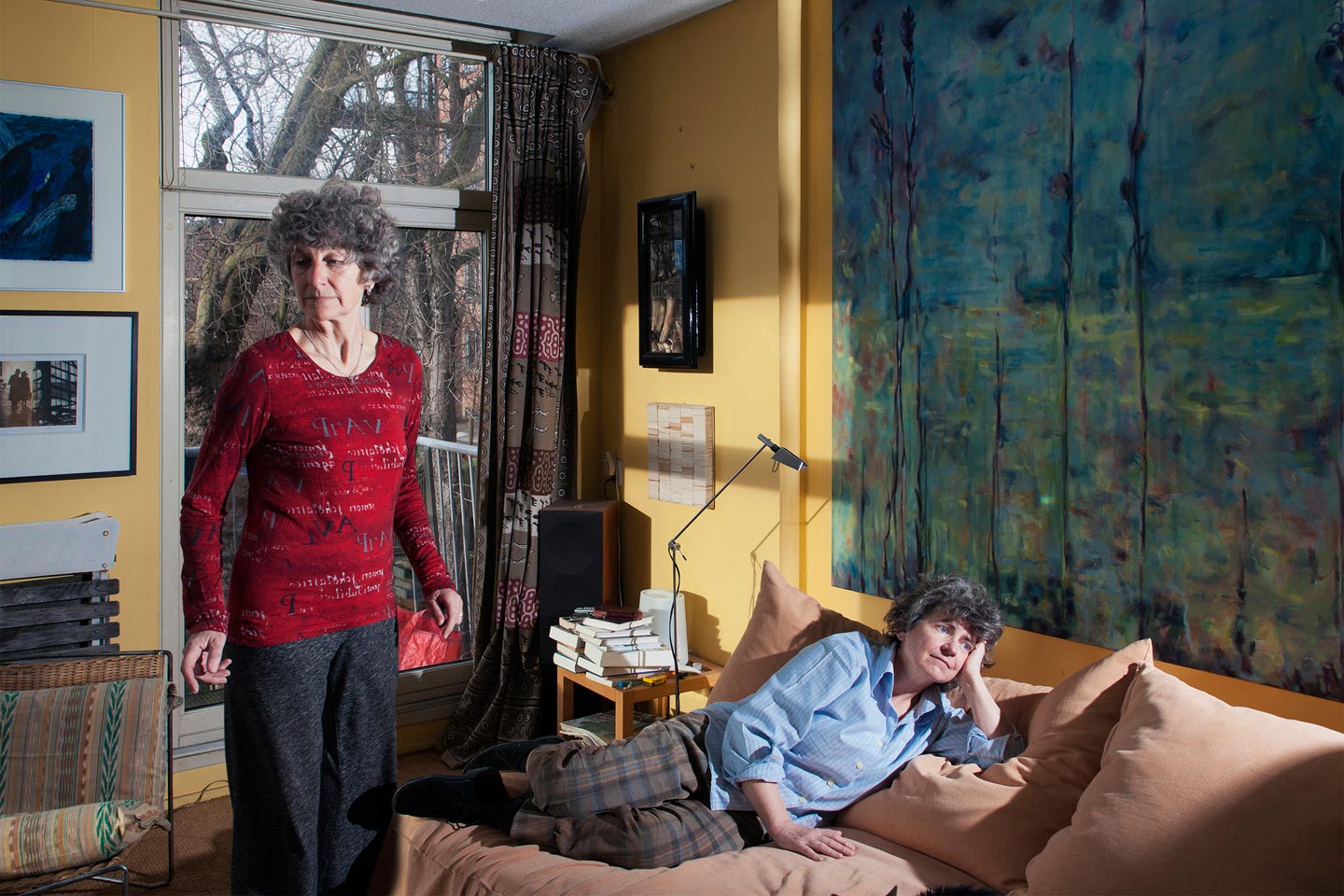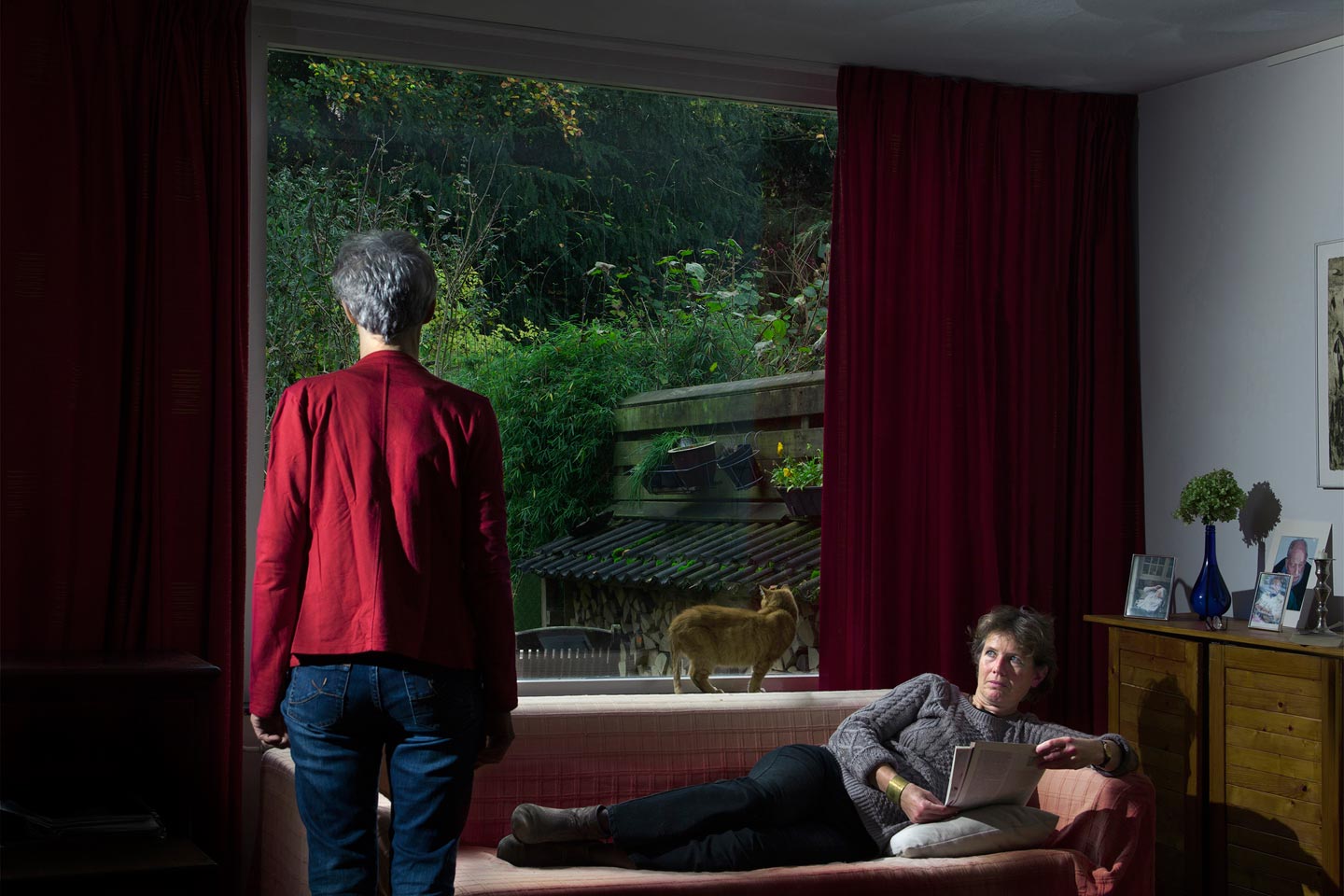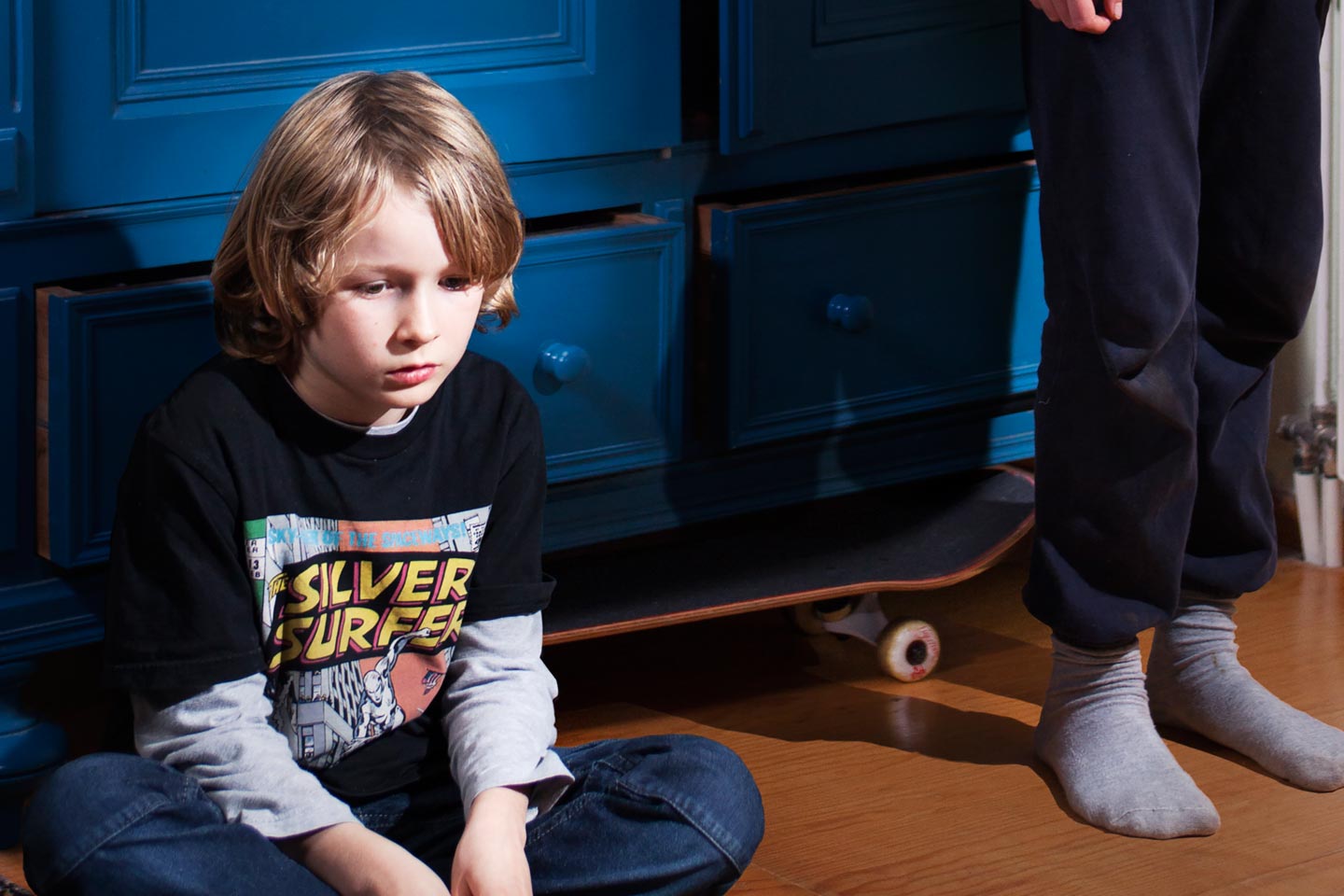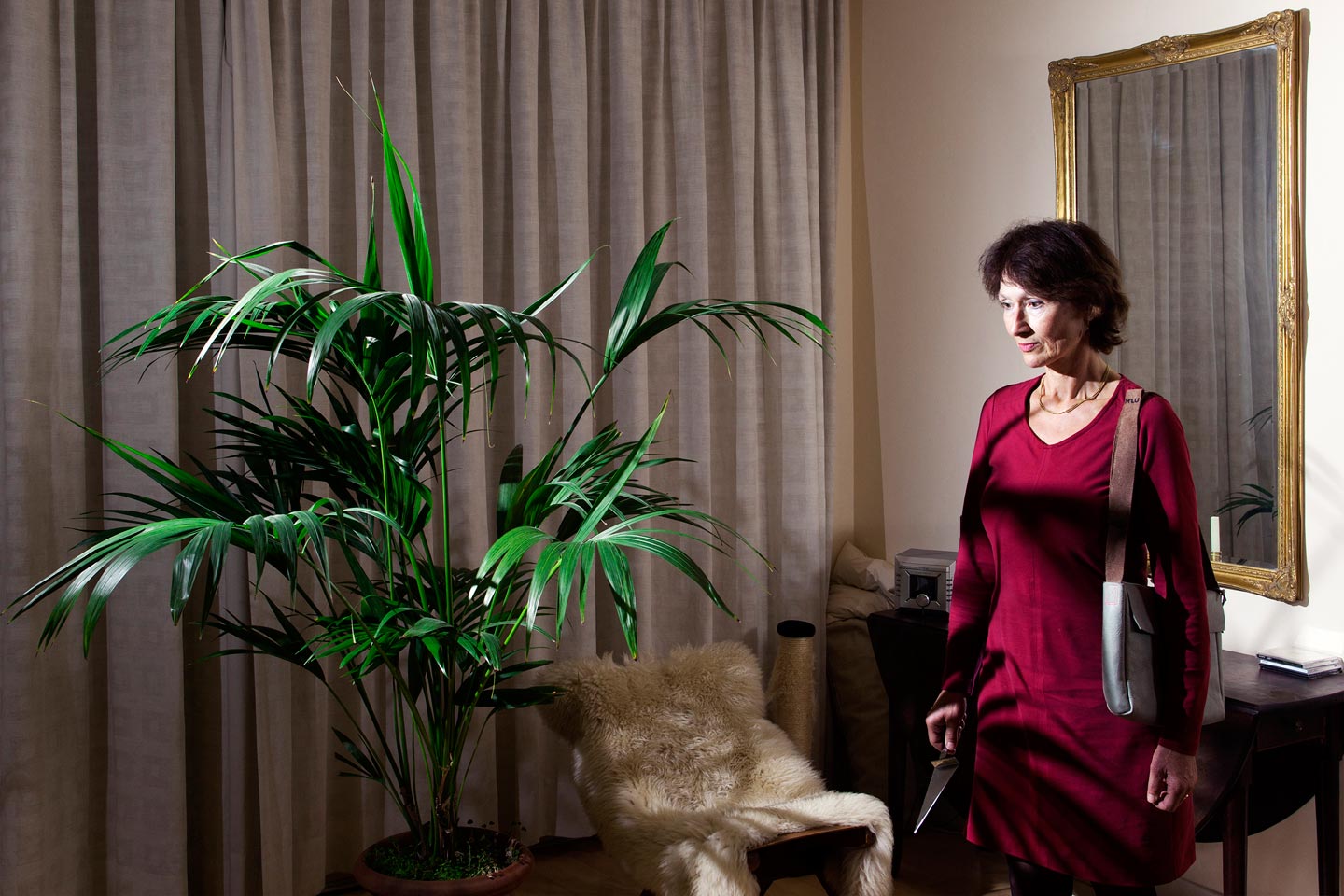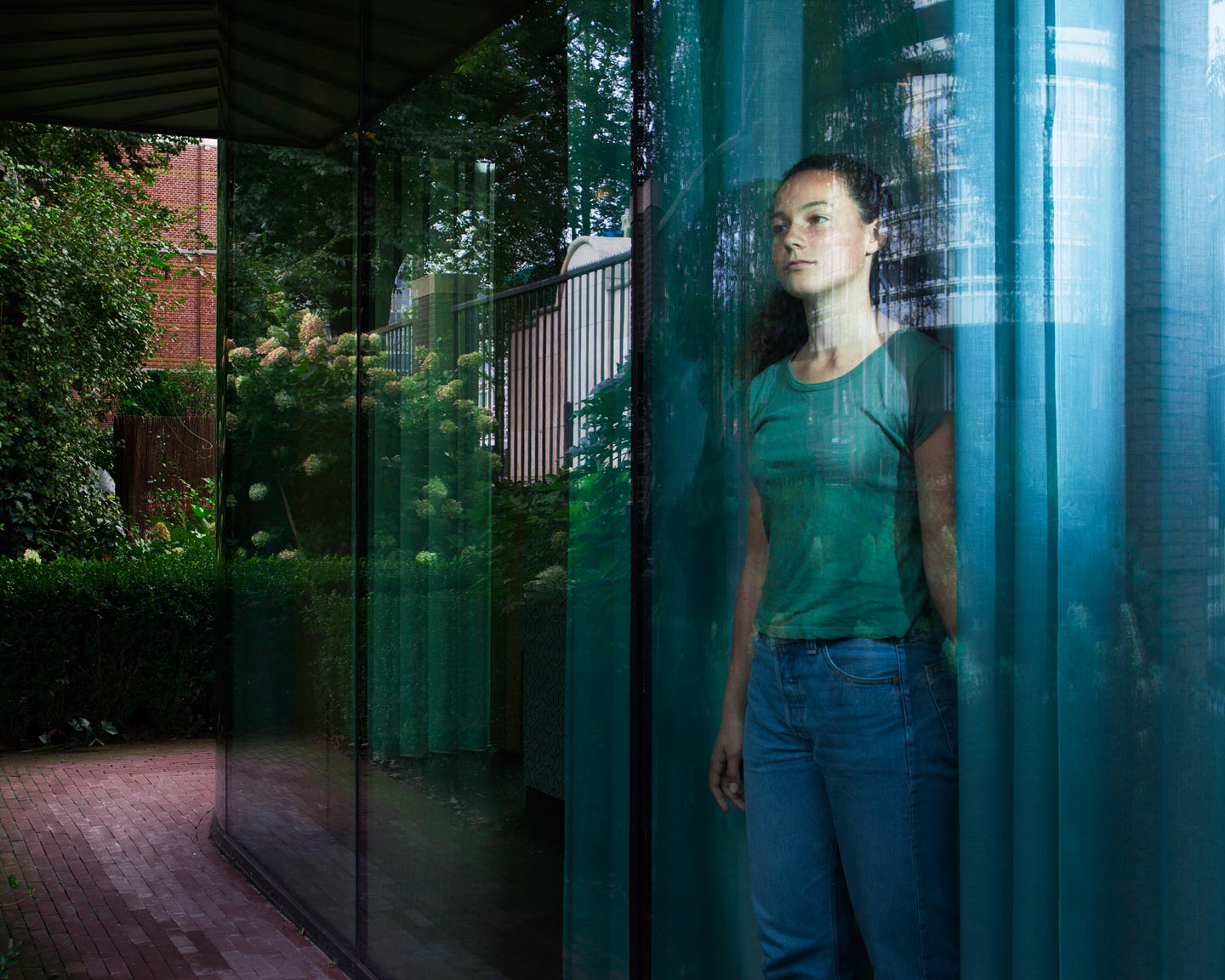 29 year-old Finnish-Chilean photographer Nita Vera presents Family Constellations, a series of pictures that explores family relationships through the use of staged photography.
Hello Nita, thank you for this interview. What are your main interests as a photographer?
Hello and thank you! This is a really broad question, but to condense: besides communicating my thoughts and feelings through my imagery, I am really interested in making scenes and staging in front of my lens. In other words, I like to create, stage and direct. Despite this, my work is always rooted in my own experiences and observations, which inspire me to start a photographic project. Right now I am really interested in theatre, which has influenced me lately.
What is Family Constellations about, in particular?
In my work I often deal with issues around human relationships. For a long period I have concentrated in photographing relationships inside my own family. With Family Constellations I wanted to go further and discover something more about family relationships, and the kind of tension we create in between ourselves and other people.
For me relationships are full of layers and patterns we don't fully understand; photographing people I hardly knew gave me the opportunity to set a scene in which I could control and direct the dynamics that I feel around me and other people, instead of documenting a realistic situation. The title Family Constellations actually comes from a therapeutic method that is used to understand family systems better.
What inspired Family Constellations?
Beside the interest I have in understanding better human relationships, for Family Constellations in particular I was inspired by the cinematic element of drama. Therefore I used the lighting as a tool to create an atmosphere of tension between the people I portrayed. The movies of Finnish director Aki Kaurismäki and some of Lars von Trier's films have particularly inspired me.
Can you talk a bit about your creative process for Family Constellations? How did you arrive at constructing the family scenarios we see in this series?
Creating this series was a long process, which started by sketching ideas I had in mind about the theme at the center of the work. For Family Constellations I street casted the people I photographed and started to work with them slowly, assigning them the characters of my sketched ideas. I find it really inspiring to get to know new people and collaborate with them this way. Part of my working method is to be as little as possible behind the camera and instead walk around the space where my models are, to intervene with the atmosphere of the room – sometimes by strictly directing, sometimes with a mute presence.
Is there any particular reason why, except for one young boy, the characters in the Family Constellations photos are all girls and women?
When starting this project, I was really inspired by the work of Virginia Woolf. In her writings, Woolf has a beautiful way of mixing the inner voices and outer world of her characters, often focusing on the lives of women. I started to street cast people intuitively for my photographs, and somehow I felt more connected in concentrating my stories on female characters. I also photographed males, but decided to exclude those photographs from my final selection.
What are you trying to communicate with Family Constellations, and how do you hope viewers will react to them?
I aim to visualize the tension which I feel is surrounding us in the presence of other people. In my photographs there is often some distance between the subjects – it may even seem that there is no relation between them, no matter how close they are physically. I feel that we can never fully understand each other and that makes relationships so complicated and intriguing for me. Maybe this is a question that I try to understand around my own relationships, and I hope that the images give some new insight to the viewers as well. The content is related to something I believe we can feel, but hardly see.
Did you have any specific references or sources of inspiration in mind while working on Family Constellations?
More than other visual arts, literature as well as my own experiences and observations inspire me the most. In this series in particular Virginia Woolf's way of approaching a narrative influenced me a lot. To mention others, Edward Hopper's paintings have always appealed to me for their timeless and silent atmosphere. Also the muteness of the work of Larry Sultan and Aki Kaurismäki has inspired me, as both treat relationships through the disconnection between people.
What have been the main influences on your photography?
As I already mentioned, my own experiences are my main influences. I often observe what is happening around, and I pay attention to small details or tensions between people and these things are something that I like to take into my own work. For me photography is more about asking questions and trying to understand my own surroundings and therefore anything can influence my work and me. I would say that an ordinary daily life could be as big inspiration for my work as a good piece of literature.
Who are some of your favorite contemporary photographers?
I really admire the work of Jeff Wall. I find interesting his way of working by slowly approaching each image as single ones by paying a detailed attention to each element of the pictures. I think there are so many good photographers out there, so pointing just a few only tells about my preferences at this moment. Some of my favorites are Cindy Sherman, Tina Barney and Larry Sultan, all of them already established photographers known for their specific approach in using themselves or their family members in portraits. All of them have also a personal way of dealing with staging.
Choose your #threewordsforphotography.
World. Is. Stage.