Photos by Eleonora Agostini
FotoFirst — Eleonora Agostini Has Her Parents Perform for the Camera in Uncanny Photographs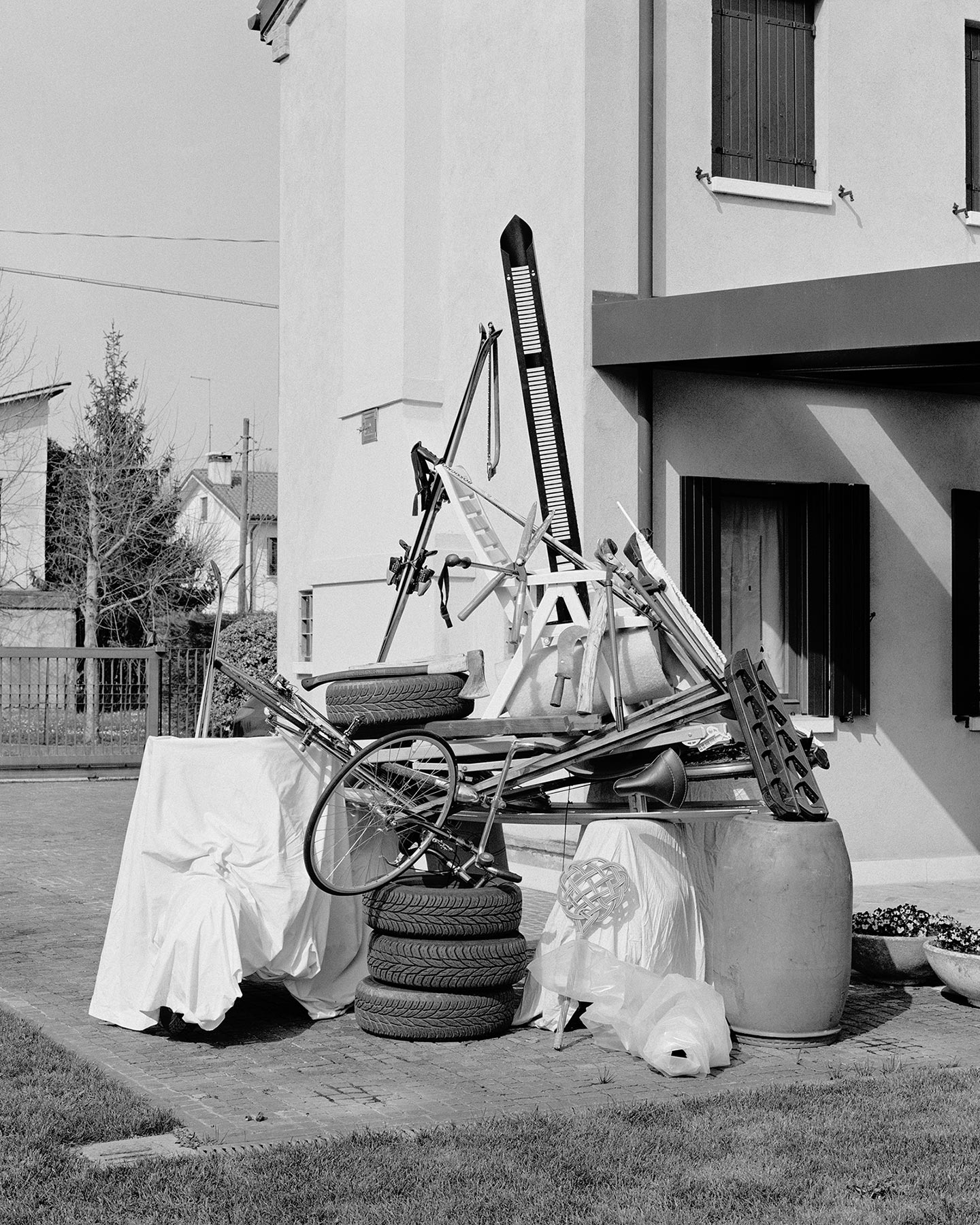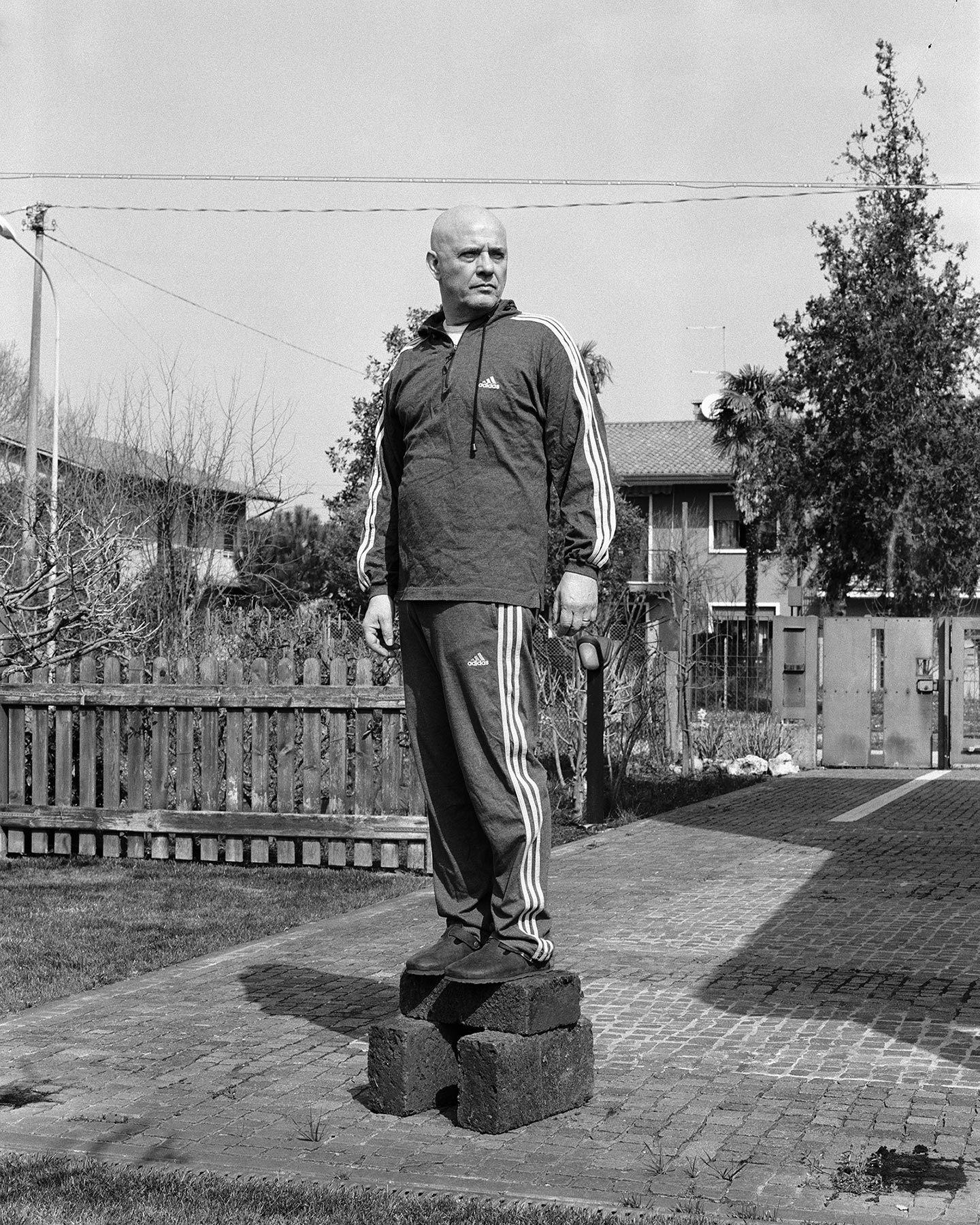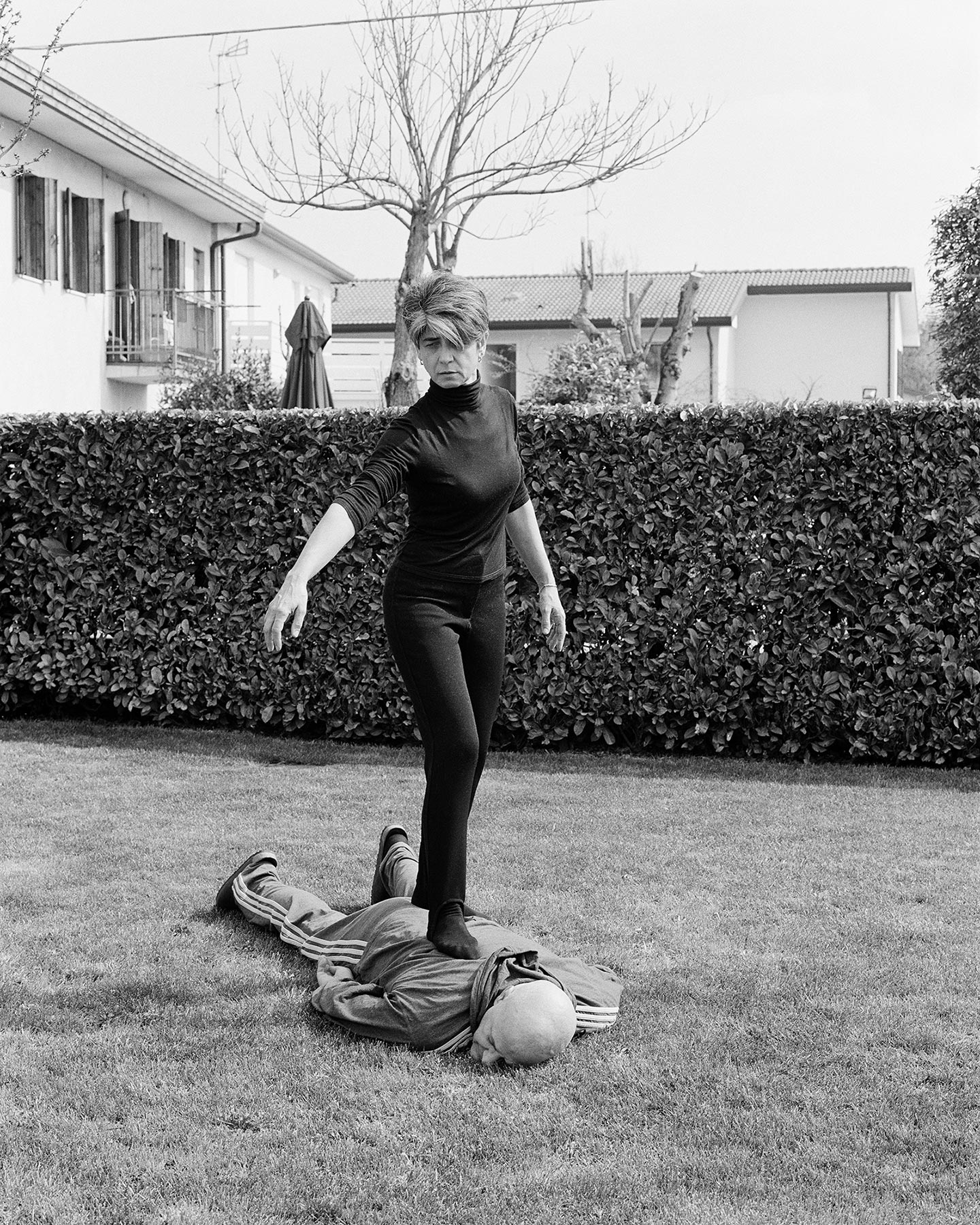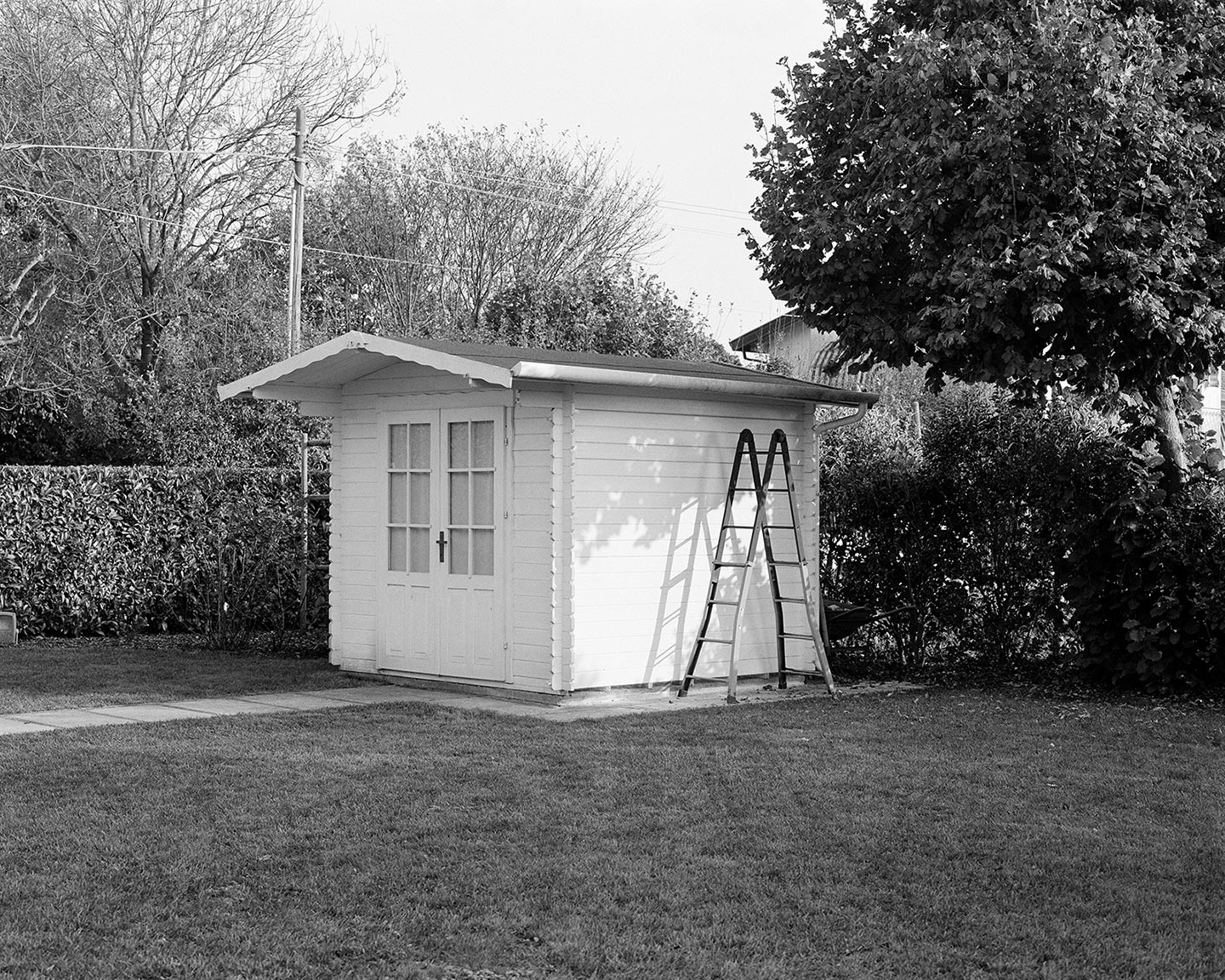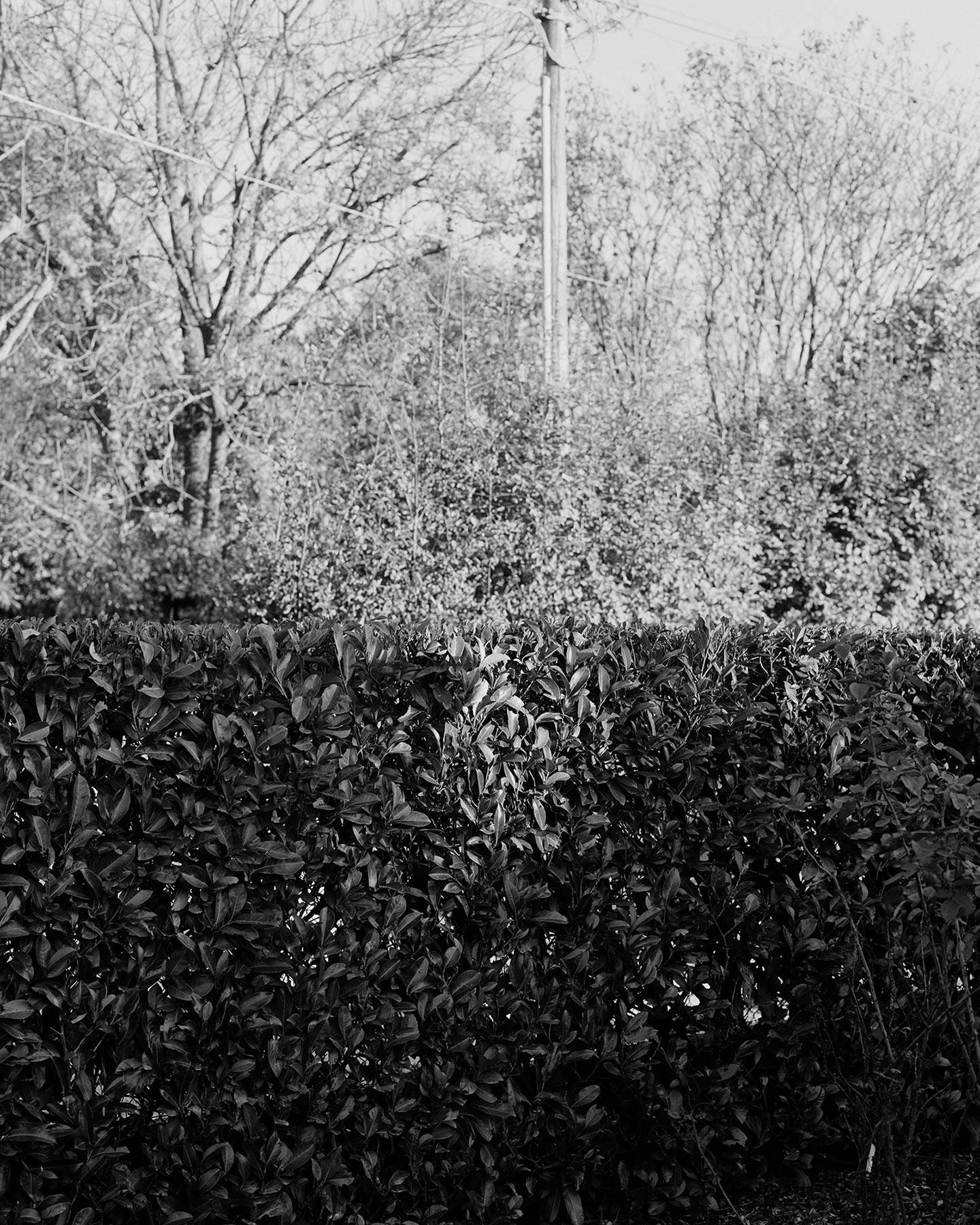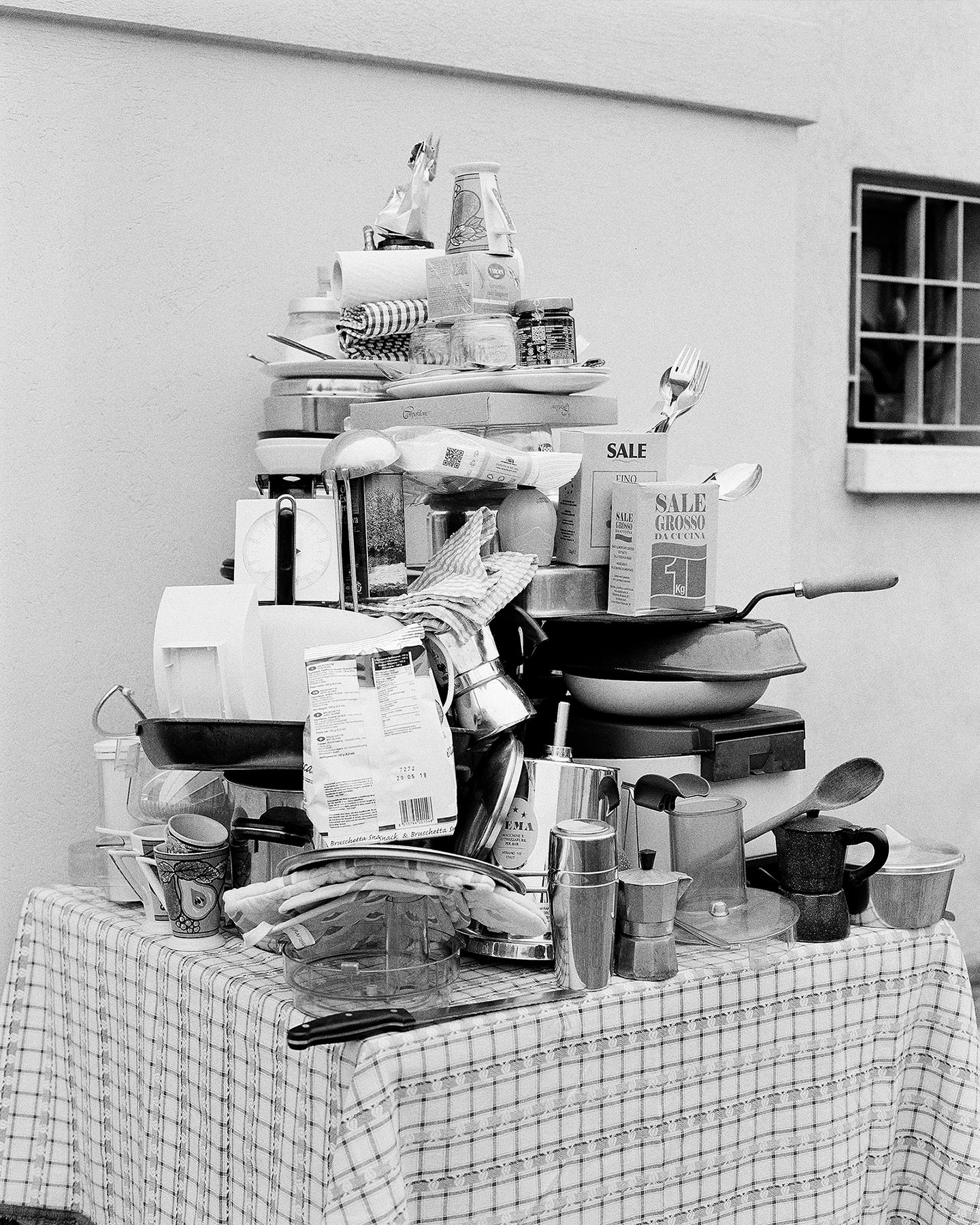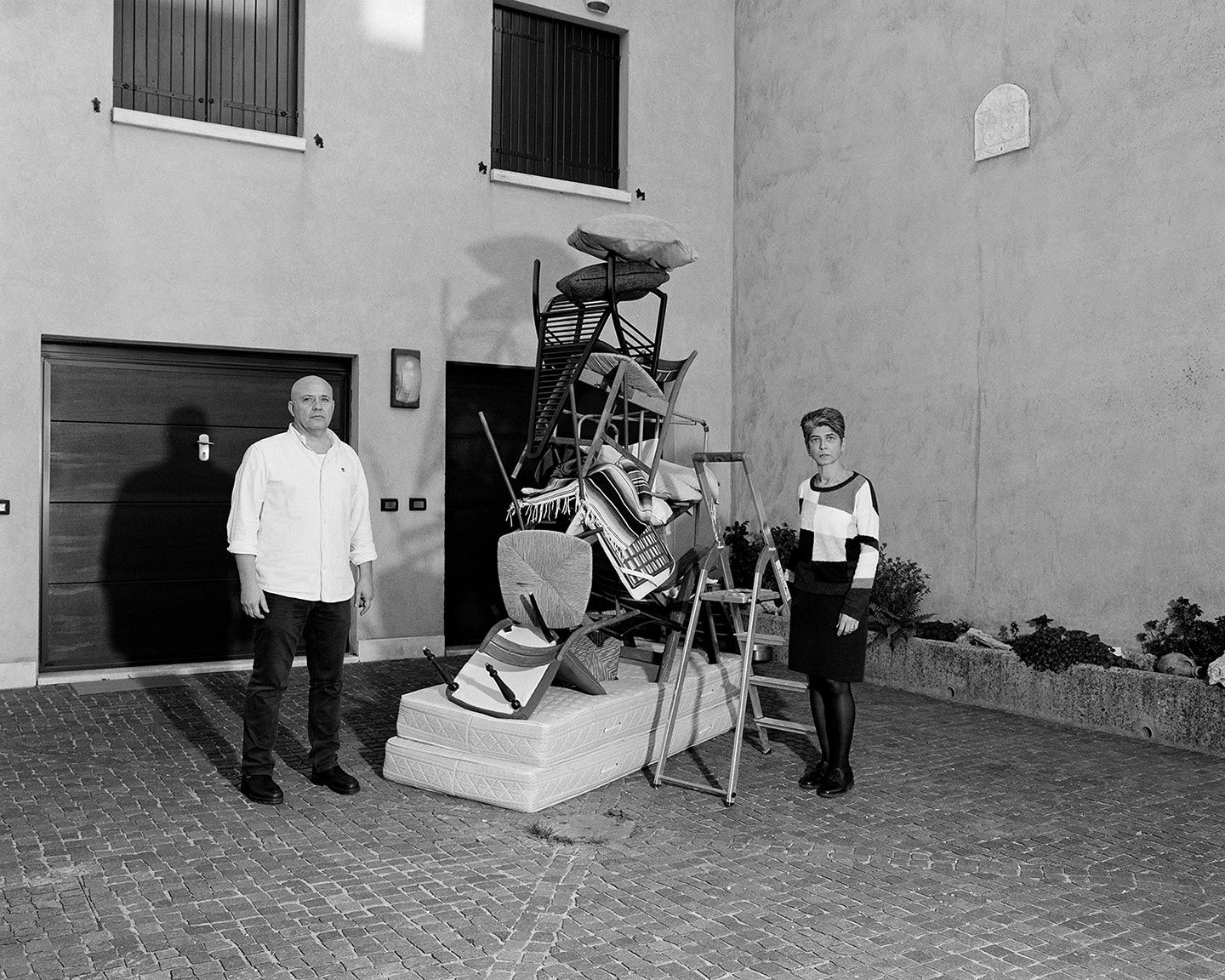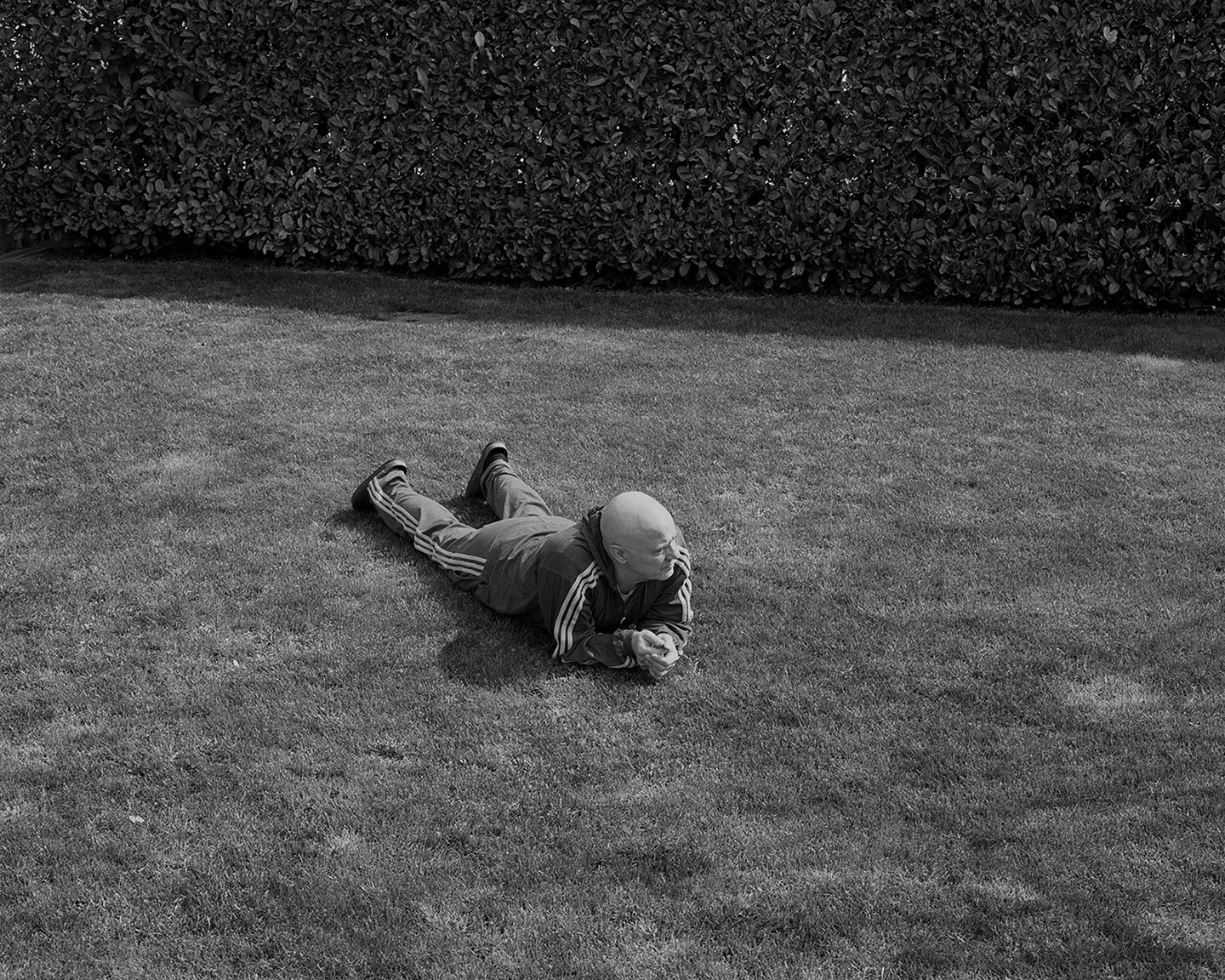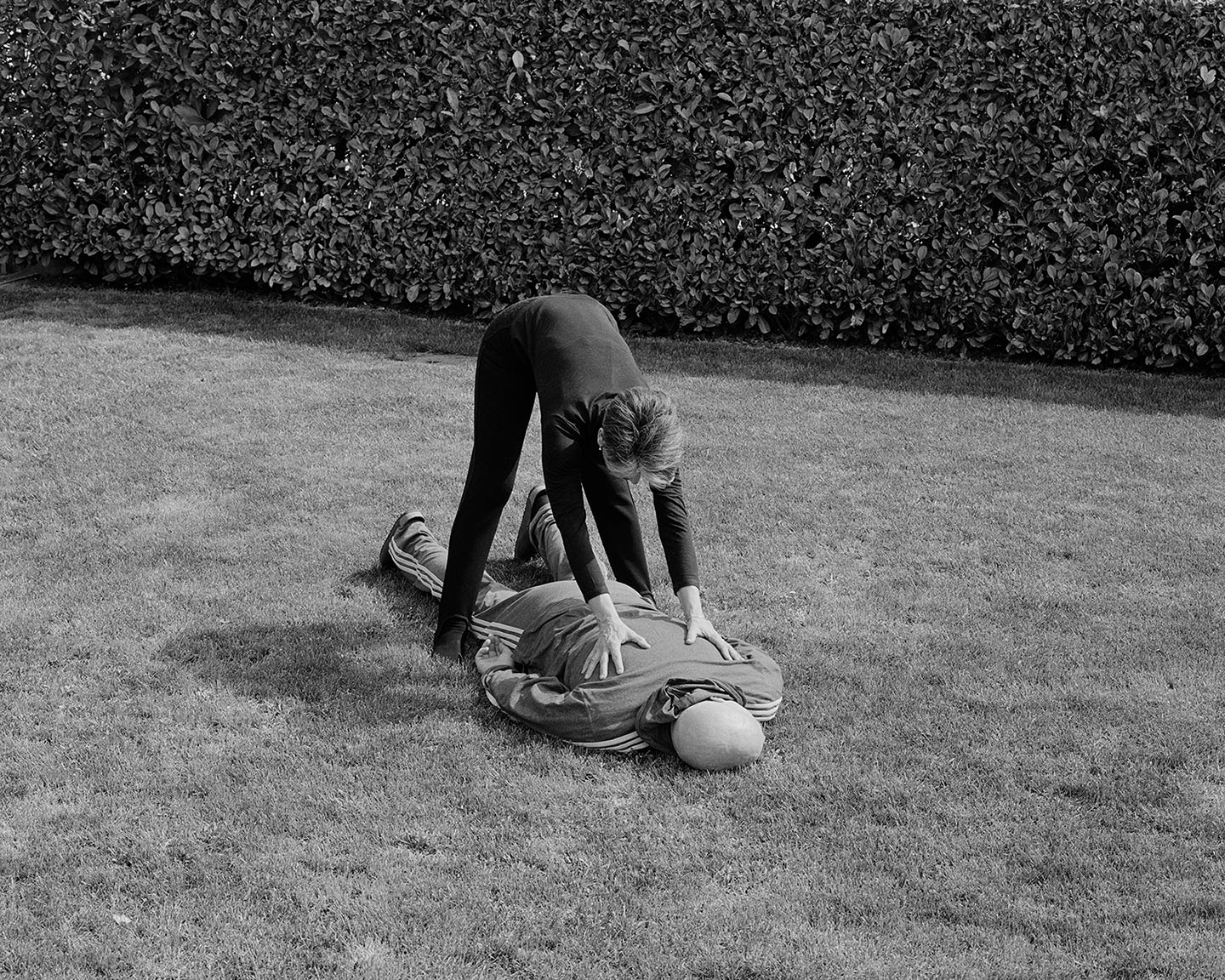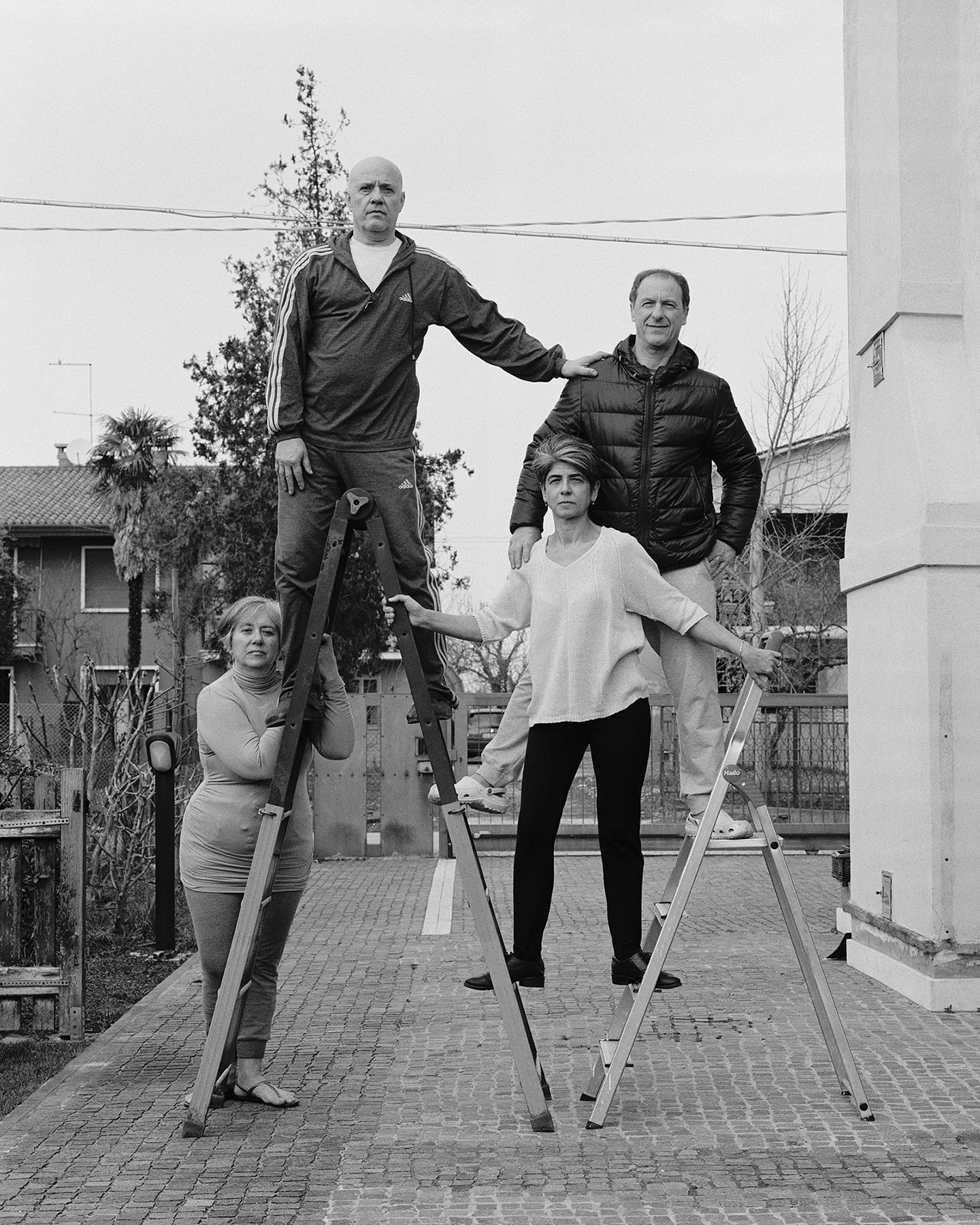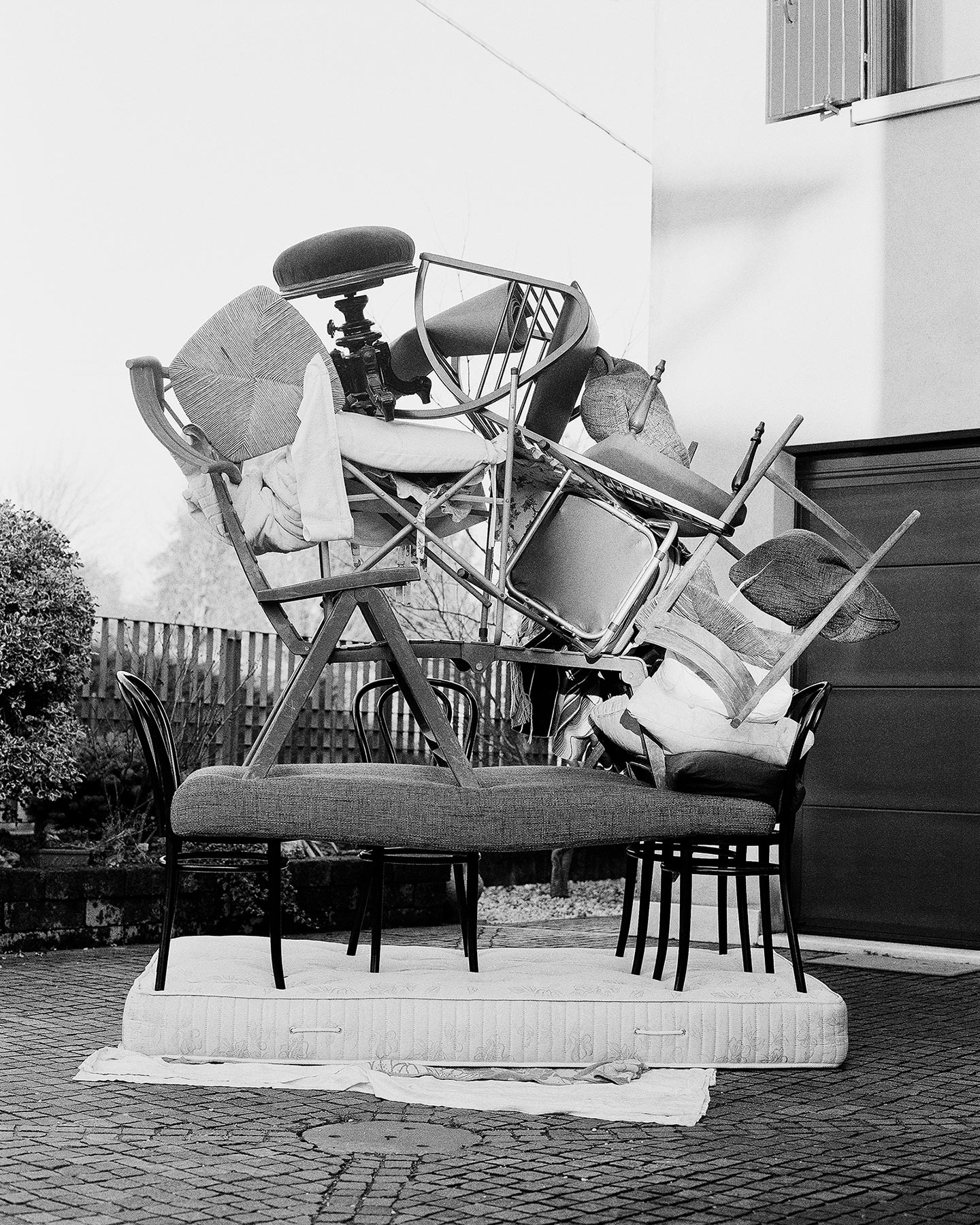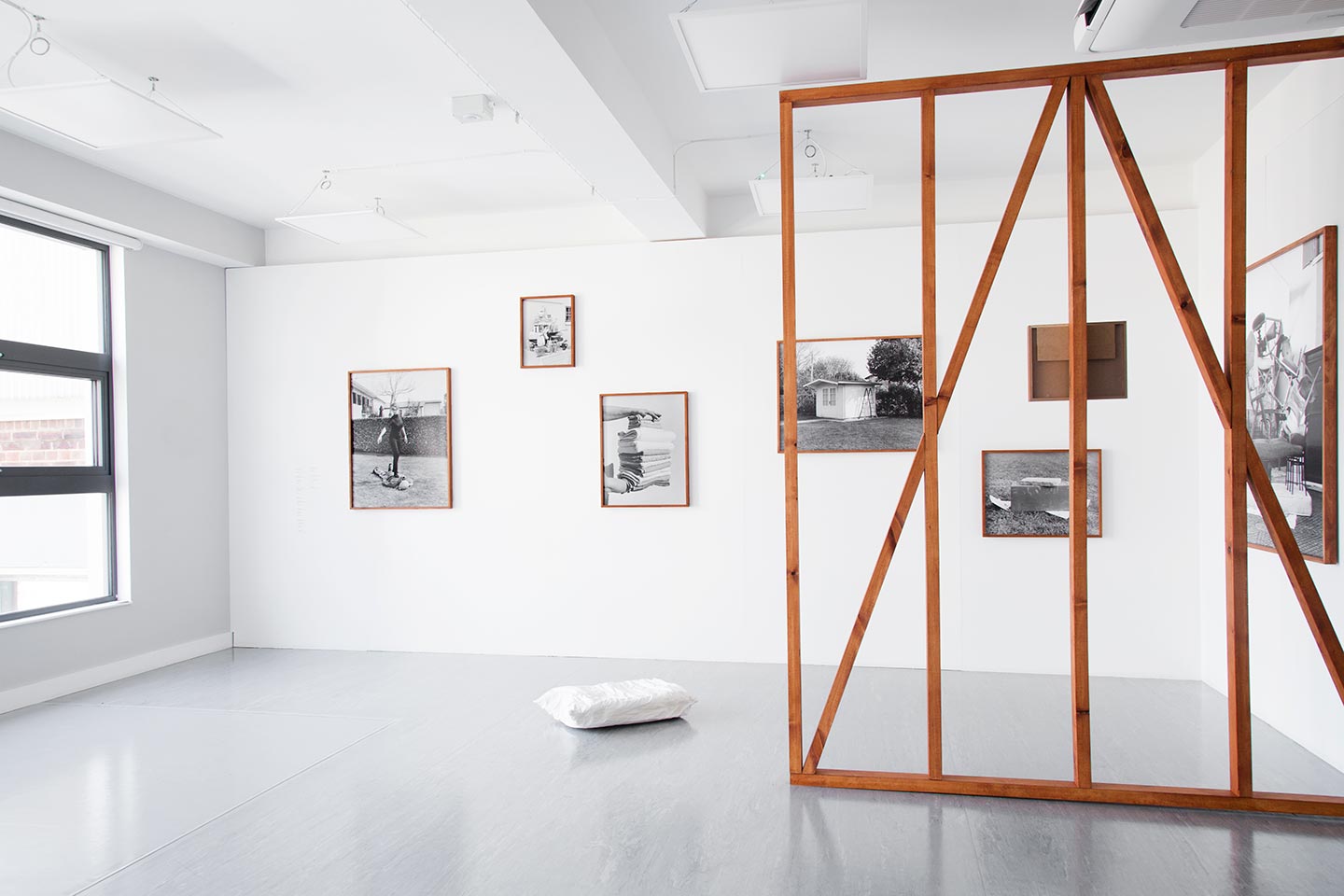 Premiere your new work on FotoRoom! Show us your unpublished project and get featured in FotoFirst.
A Blurry Aftertaste by 26 year-old Italian photographer Eleonora Agostini is a conceptual photography series that exists at the intersection of photography, performance and sculpture. "The project focuses on the multifacetedness of the domestic sphere in its question, observation, and overarching framing of objects, activities and the apparatuses residing within the borders of the home."
About the peculiar photographs of A Blurry Aftertaste, Eleonora says that "the images operate both as observational and directed performance, and are the result of a collaboration between my parents and I. Through this collaboration we explore notions of comfort, tension, and labor. The precariousness of towers, the action of balancing objects and resisting gravity, the position of power and the switch of roles are all at play within the images and during the making process. The home is used as a stage to question the boundaries between my family and I, and as a place in which to translate the gestures of family memories into new scenarios performed for the eye of the camera. The house becomes an absurd and uncanny theatre where memories can be reconstructed, where intimacy and claustrophobia exist simultaneously, and where our familiar domestic experience can be reconsidered and redefined."
"I have always been interested in how my parents' house is mainly used as a place for sleeping for them, and how this reflects their relationship with labor and leisure," the young photographer continues. "I have been making photographs involving my parents for quite a long time, but I rarely photographed the house I grew up in. In looking for something playful to create I started to think about the first image of the project, that I later titled Relaxation Island. When my parents were at work, I removed all the resting furniture and objects in the garden; when they came back home I asked them to create a structure out of it. Relaxation Island displays a pile of resting apparatuses deprived from their functionality as intimate objects that come in contact with the body. The furniture is used as laborious tools through the arrangement of a temporary tower constructed and balanced by my parents. Alongside the precarious structures created in the Relaxation Island, Angolo Cottura and Forgotten Object images, there are pictures of my parents and other members of my family playing on the grass and standing on ladders posing for a family portrait, and observational images of mysterious or mundane compositions found in the garden."
Eleonora's initial inspiration for A Blurry Aftertaste came from her thesis at the Royal College of Arts, where the work was recently exhibited: "My dissertation focused on boredom and the relationship I had with the window—not just the window of my house back in Italy, but every window of my past bedrooms. The text was a mix of academic writing about the relationship between boredom and time—routine and repetition—and short stories of personal experiences that involved the window as a gate between a private and public space. I believe that was what first led me to make this project. A couple of months following the dissertation I moved to my hometown for personal reasons and spent a lot of time in my family home. I started to reflect on the constantly changing relationship I had with the space and the people that made it a home."
In the exhibition at the Royal College of Arts, A Blurry Aftertaste was presented as an installation: "My interest in surfaces and materiality is realized in the physicality of the sculptural piece A Cast of a Crumpled Pillow. In relation to the photographs, the sculpture provides a different articulation around structure, weight, function, and rest. A large timber structure within the installation acts as a metaframe between the private and public, underscoring the meeting point between inside and outside."
References Eleonora used for A Blurry Aftertaste include Gaston Bachelard's book The Poetic of Spaces, Raymond Carver's and John Cheever's short stories, and the movies Kynodontas by Yorgos Lanthimos and Festen by Thomas Vintenberg. "But I believe it is important to mention that my great source of inspiration is the community of talented friends and artists I was lucky to meet in my last two years living in London. They are my constant source of inspiration and motivation."
Eleonora likes to make work that is not too literal. "I believe my work is more evocative than explicit and I like to produce images that don't have an invasive characteristic that 'screams' to viewers. For me, curiosity is such an important public response. The images of A Blurry Aftertaste have a playful tone, but serious connotation. They deal with universal themes such as family, routine, labor and class and for these reasons I believe the audience can identify with the work, and ideally reconsider or reflect their understanding of the 'already known' and the role of genders within domestic activities, and queries on accumulation of belongings and middle-class."
Eleonora's main interest as a photographer lies in "what we perceive to be banal and what is often actually overlooked. Within my practice I explore the objects, activities, and apparatuses that belong to everyday experiences in order to find fractures in this perception, and from those gaps new meanings of the familiar. Observing and reenacting are core actions within my practice and key parts of how I investigate the ways in which the human experience is constructed and how time is perceived." The main influences on her photography have been the works of Diane Arbus, Robert Adams, Paul Graham ("I love the extraordinary way he manages to combine simplicity and contemporary issues in his images"), Ragnar Kjartansson, Katerina Seda and Rachel Whiteread, but "to be honest I find myself being influenced by other disciplines or real encounters more than photography itself."
Eleonora's #threewordsforphotography are:
Objects. Activities. Surfaces.