Photos by Mateusz Skóra
The Motorway of Freedom — Mateusz Skóra Portrays Strangers on the Nazi-Made Road from Berlin to Warsaw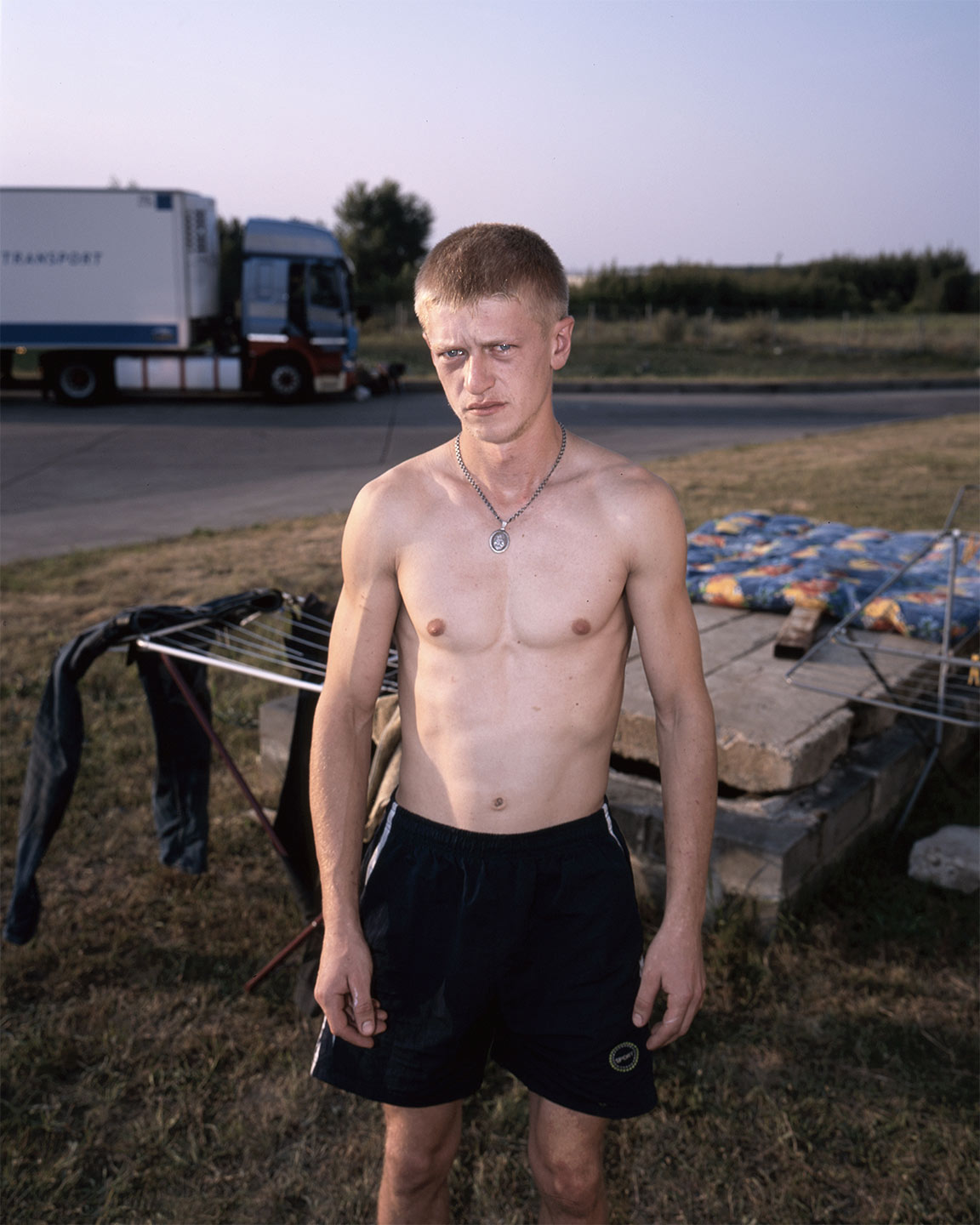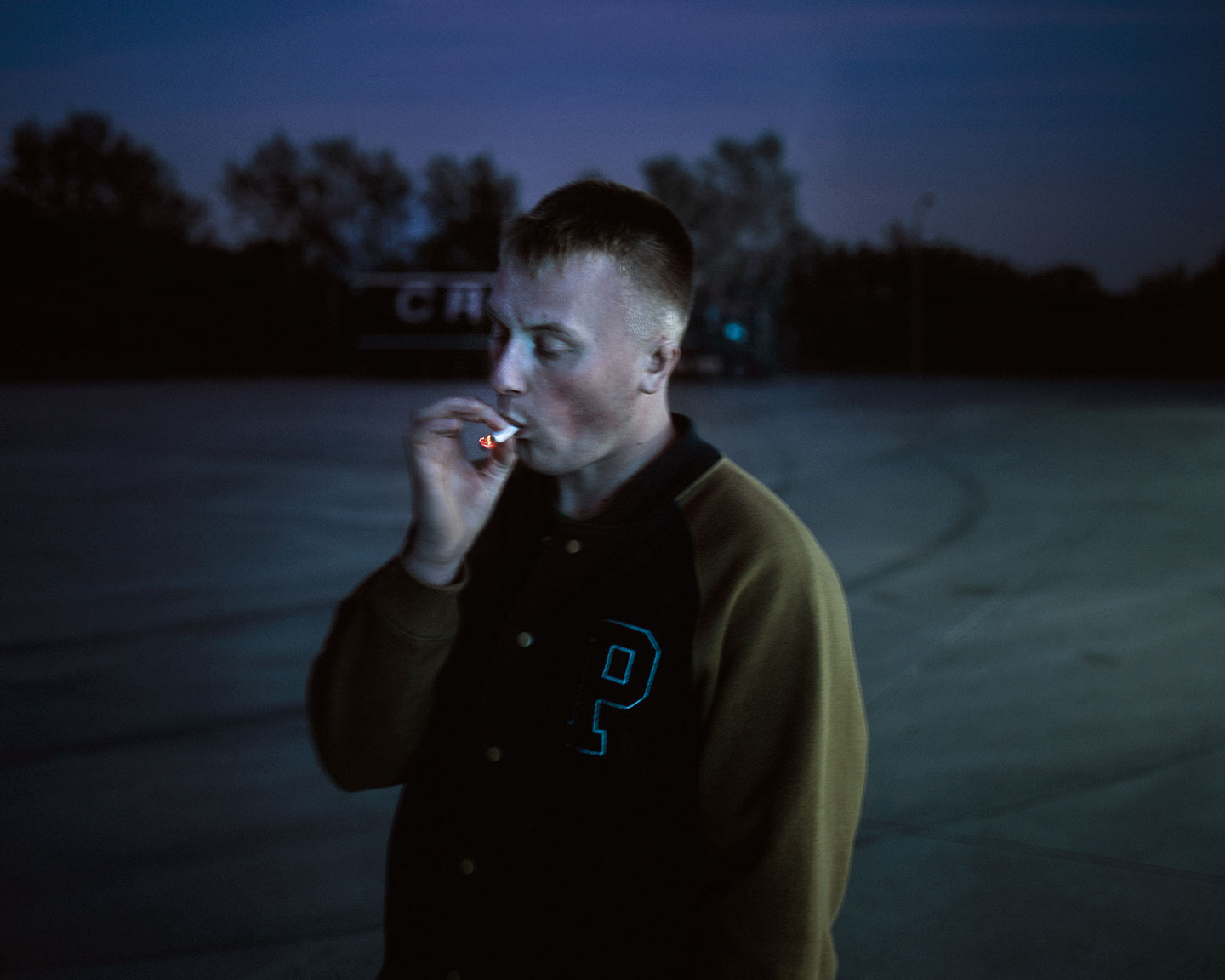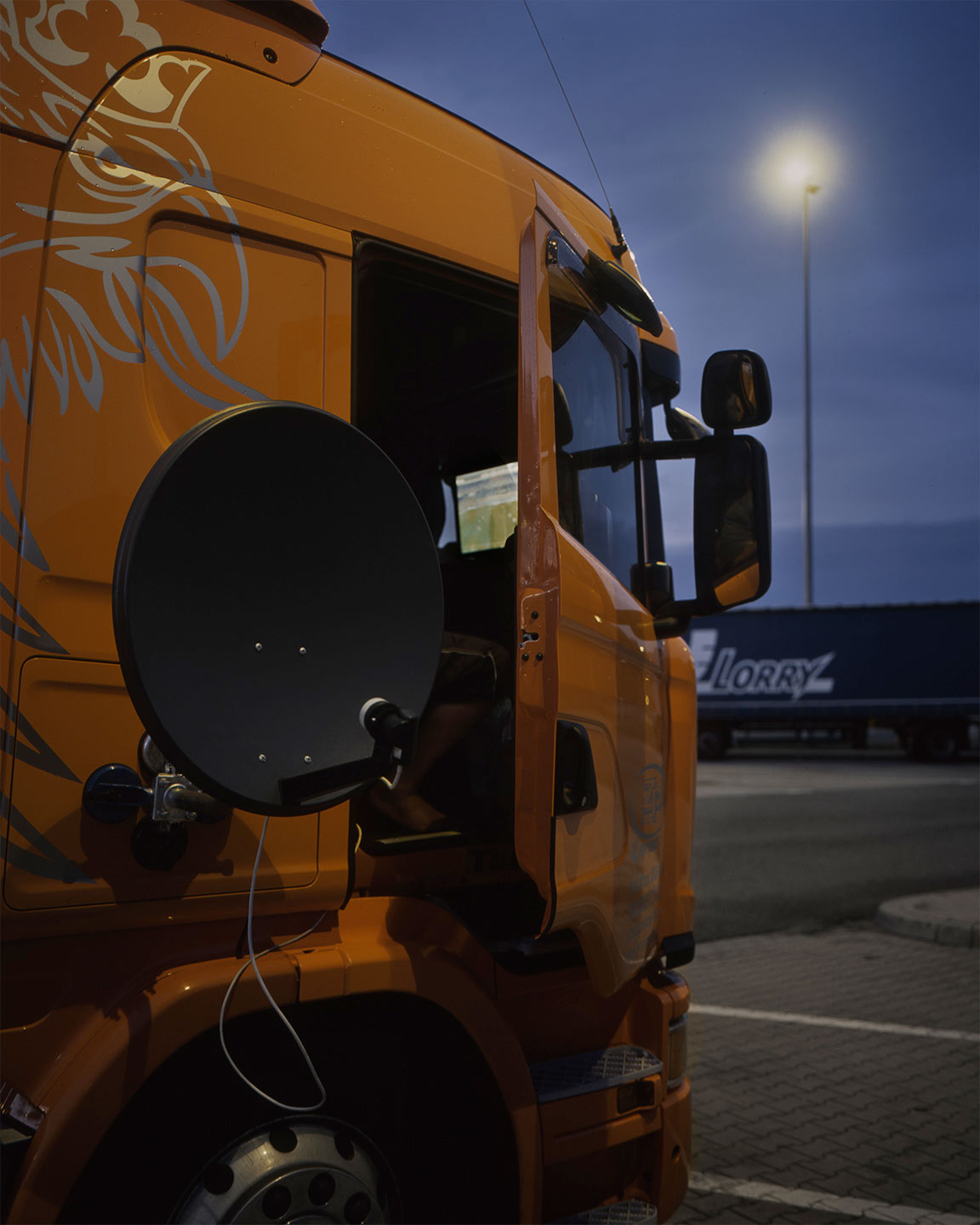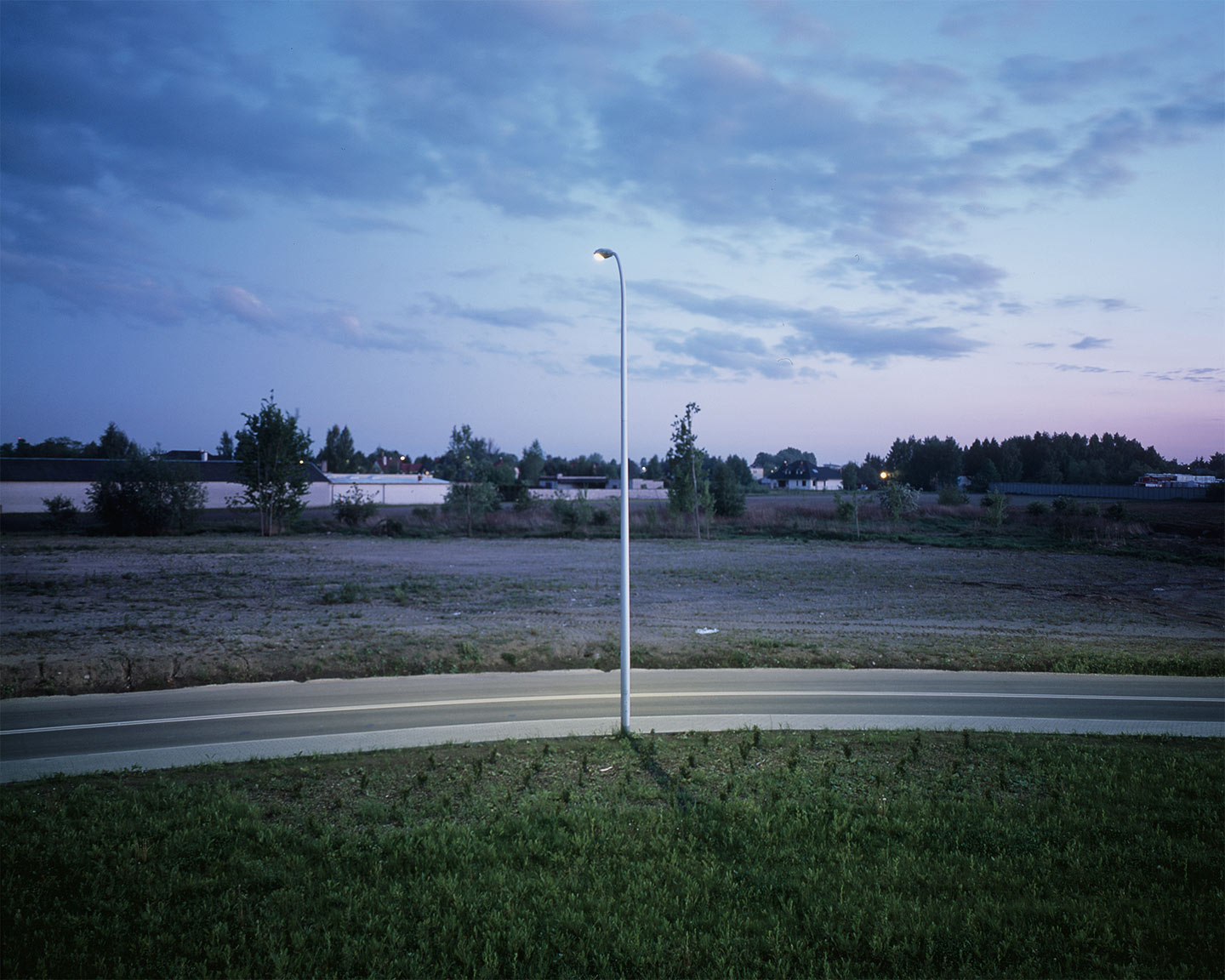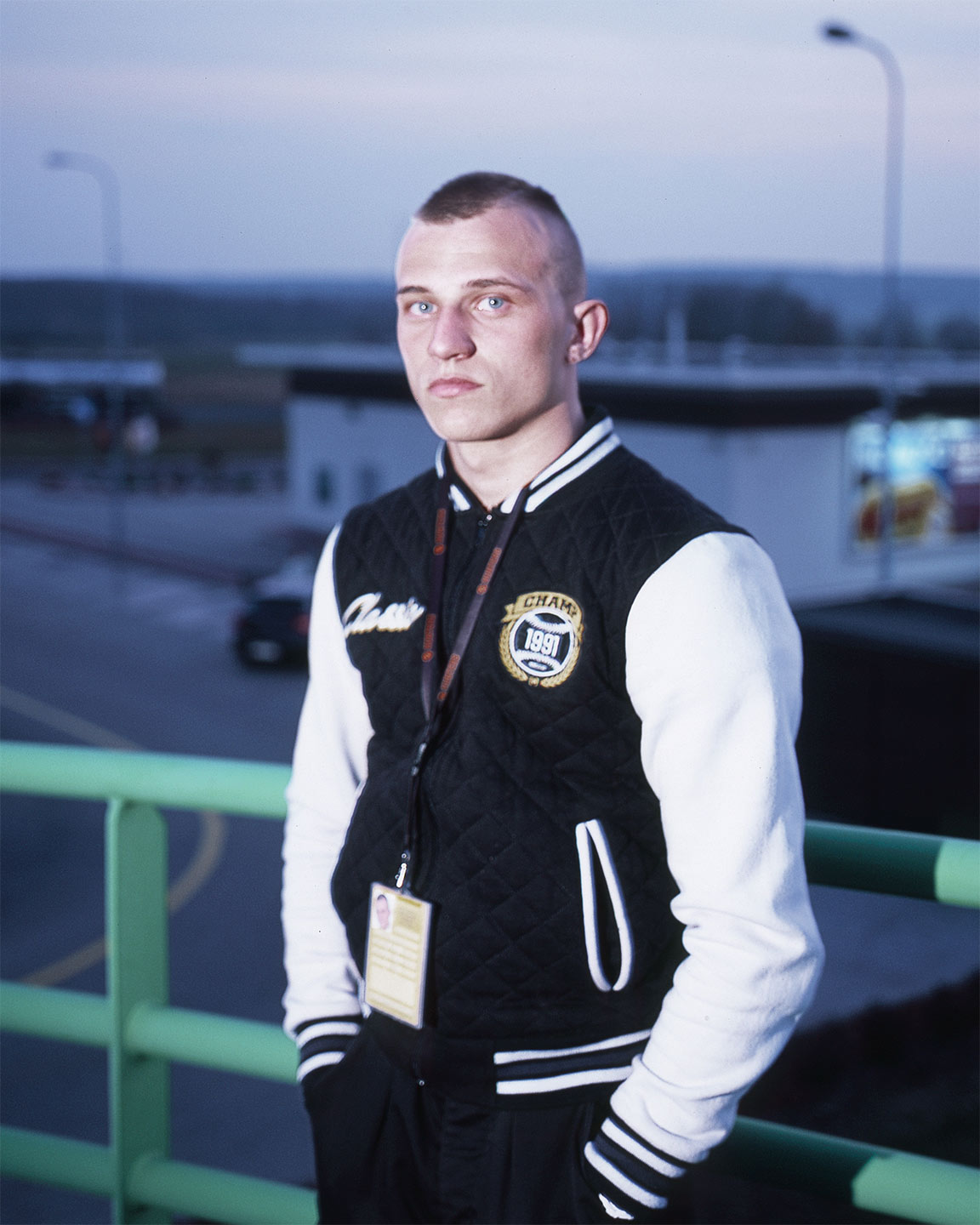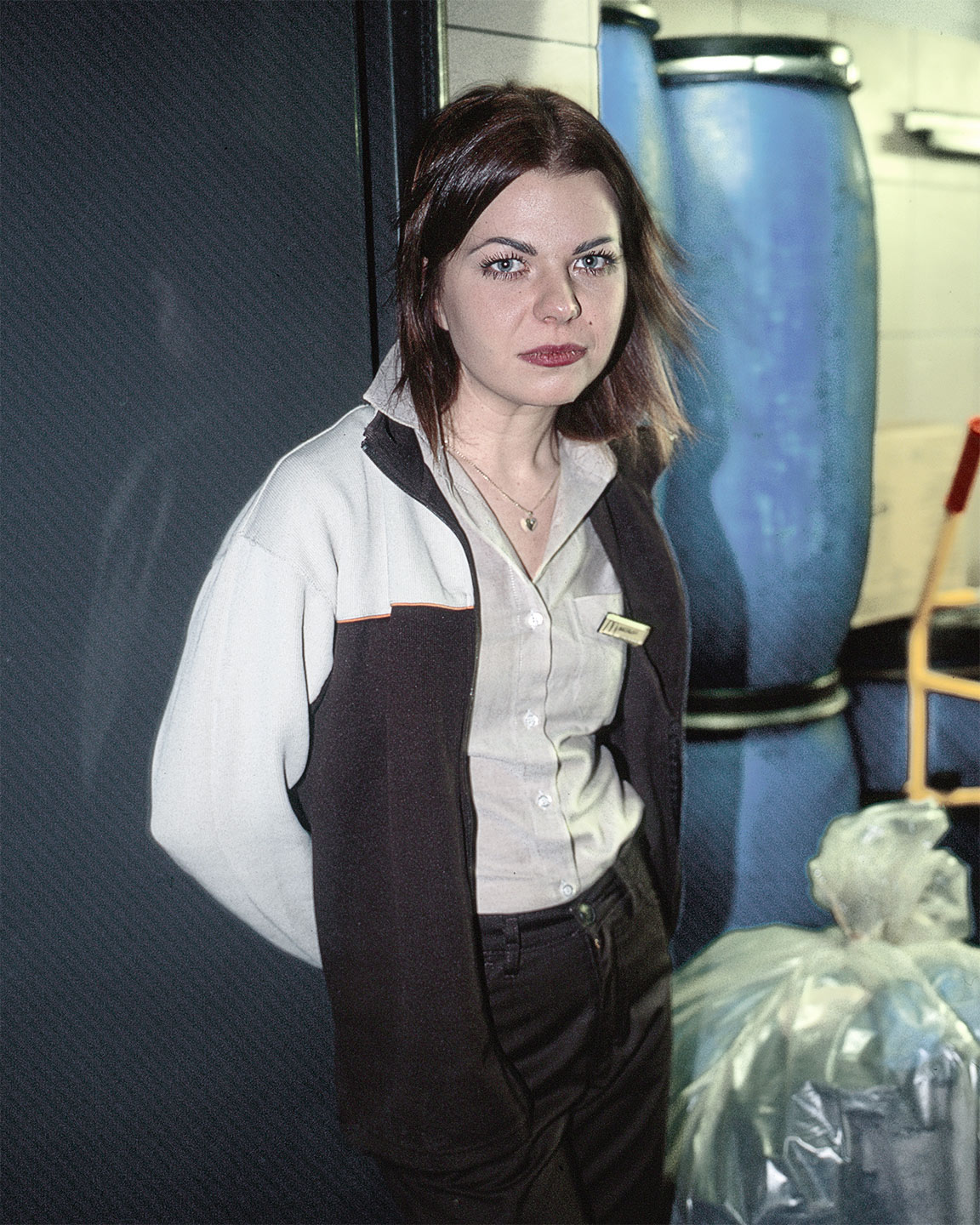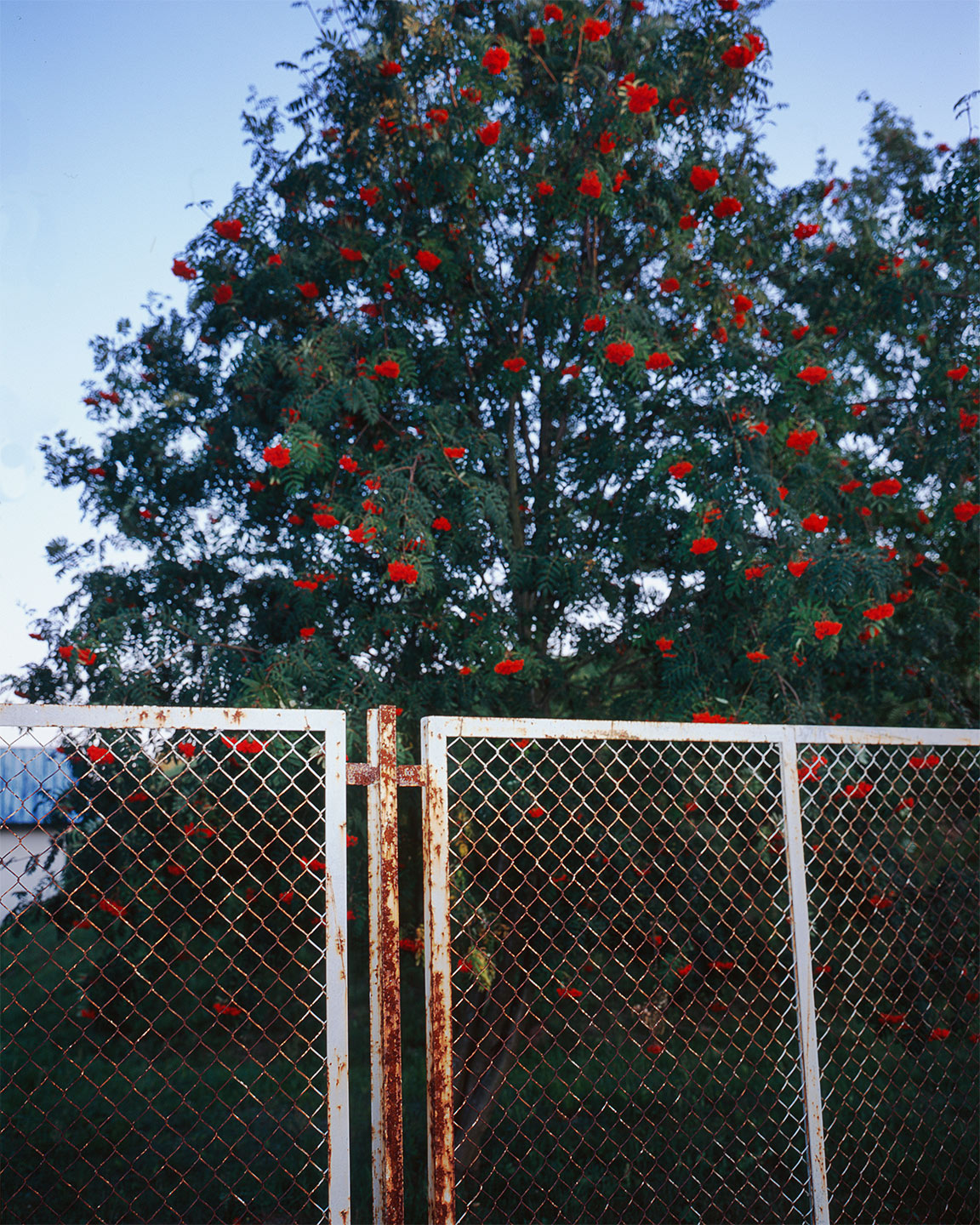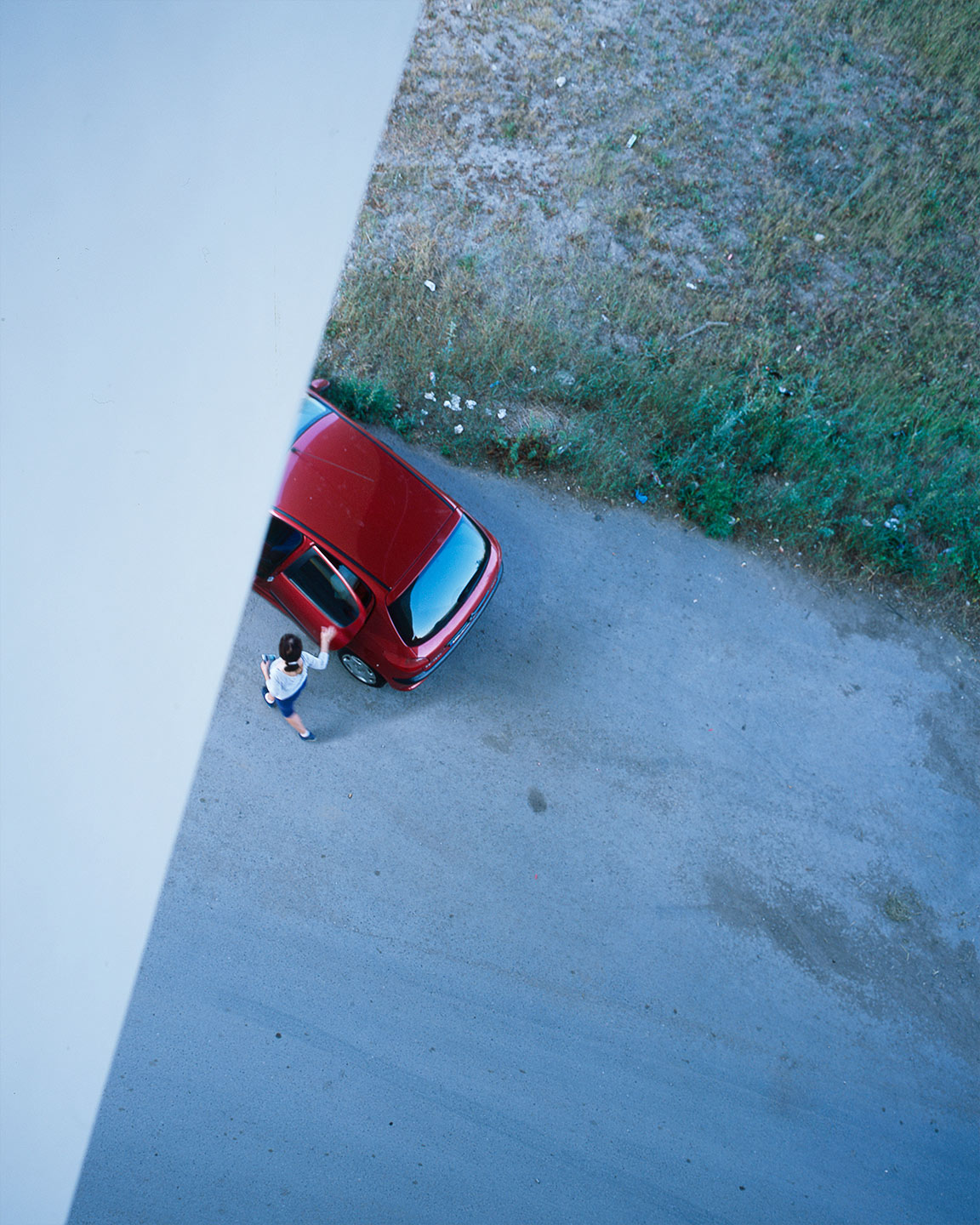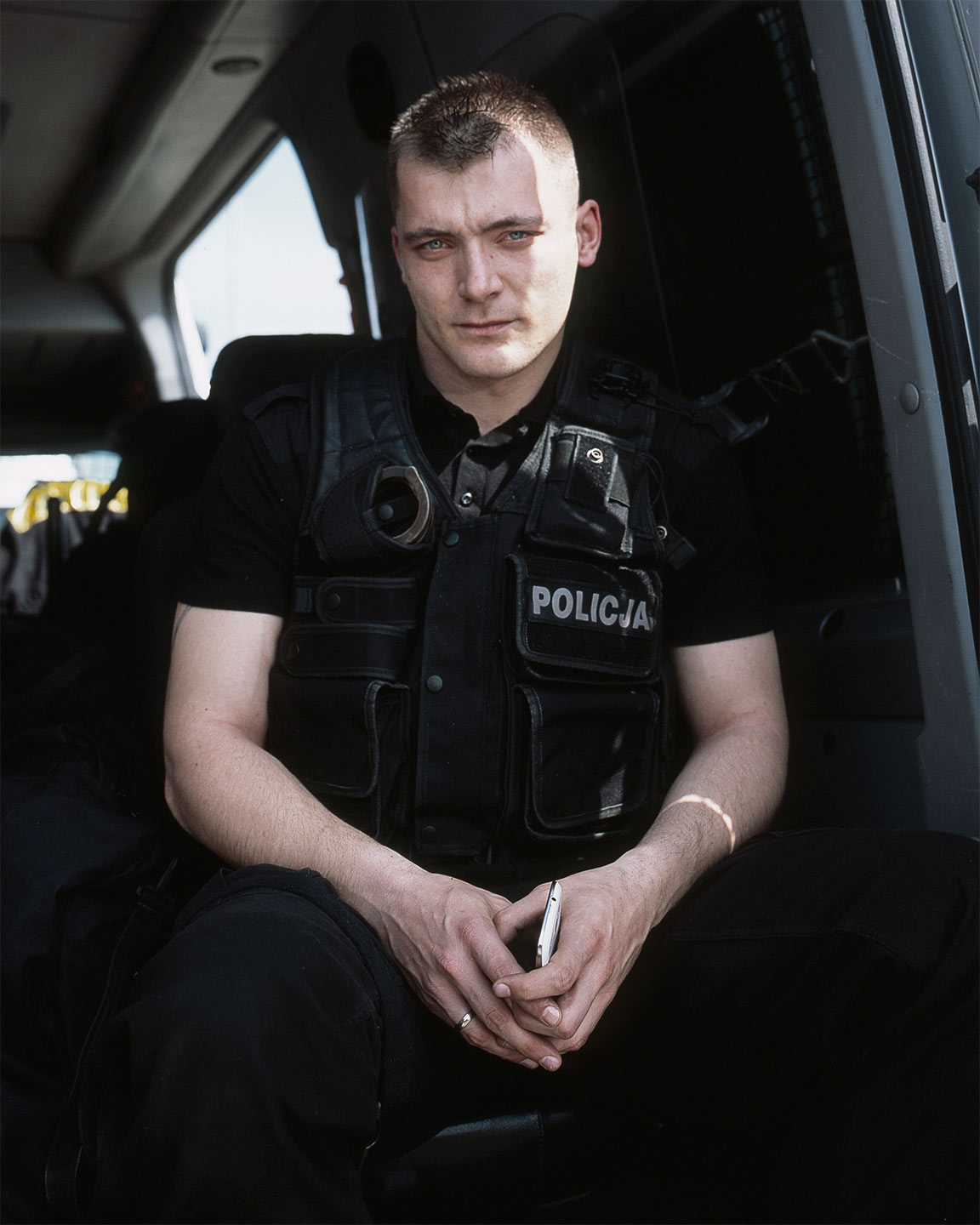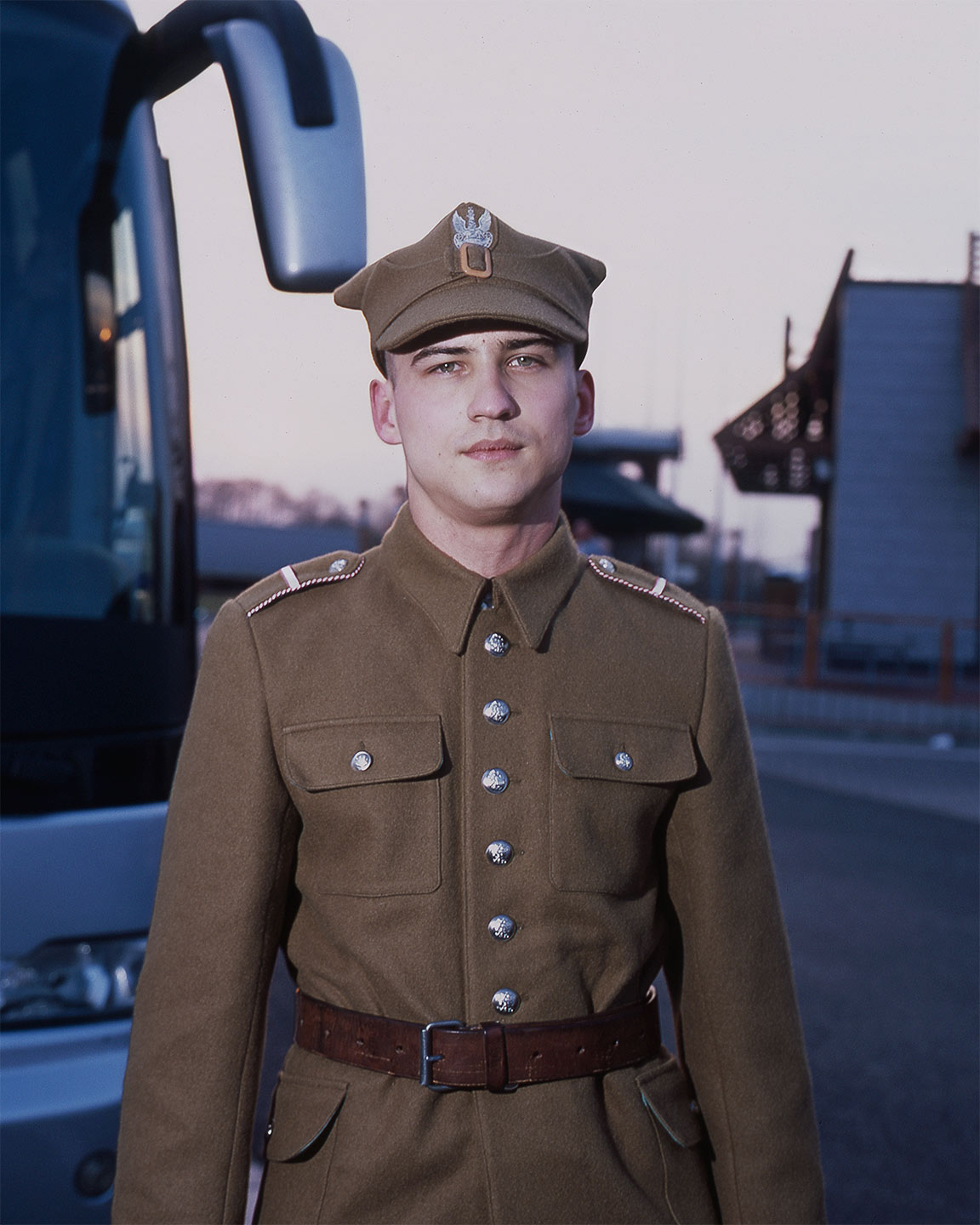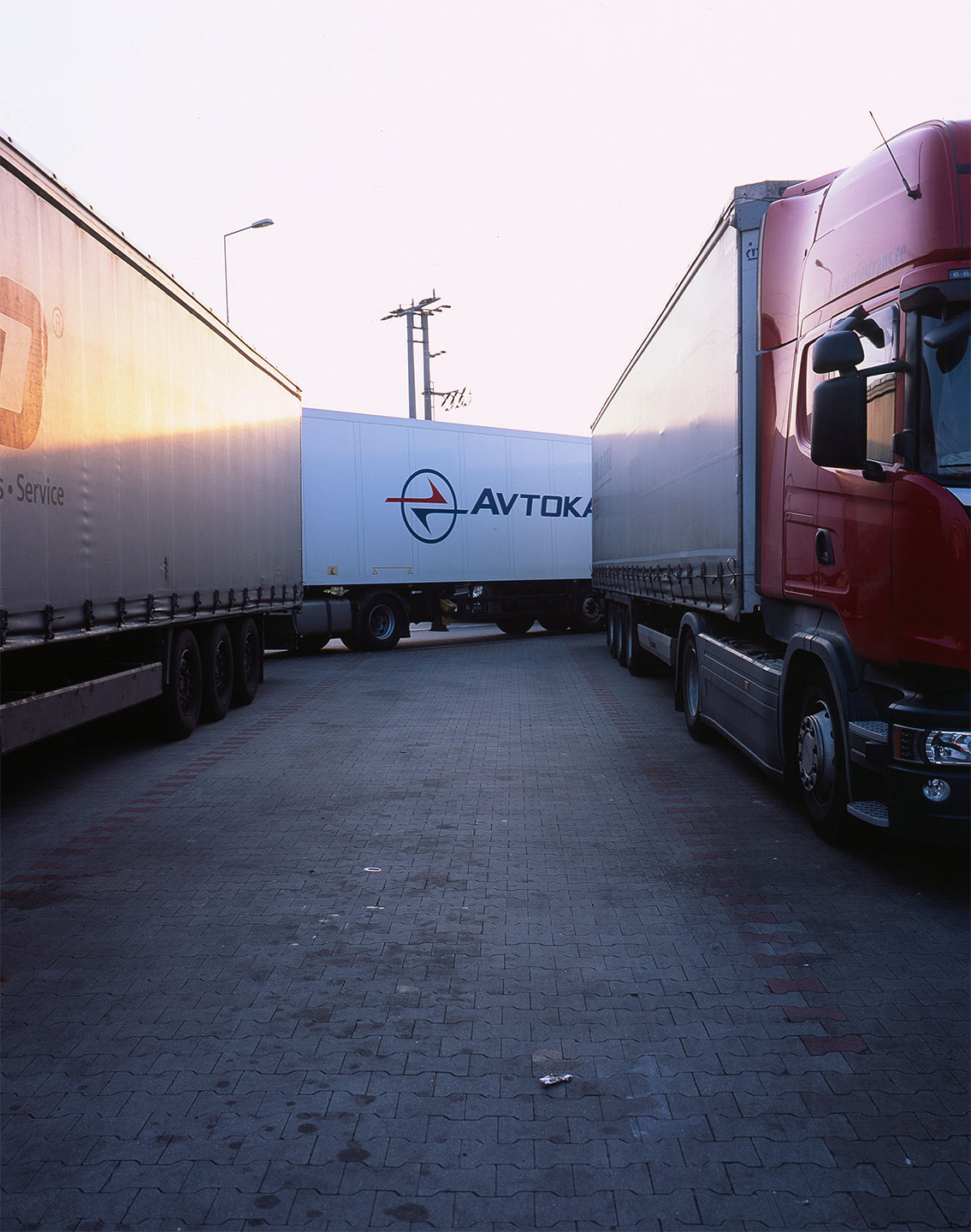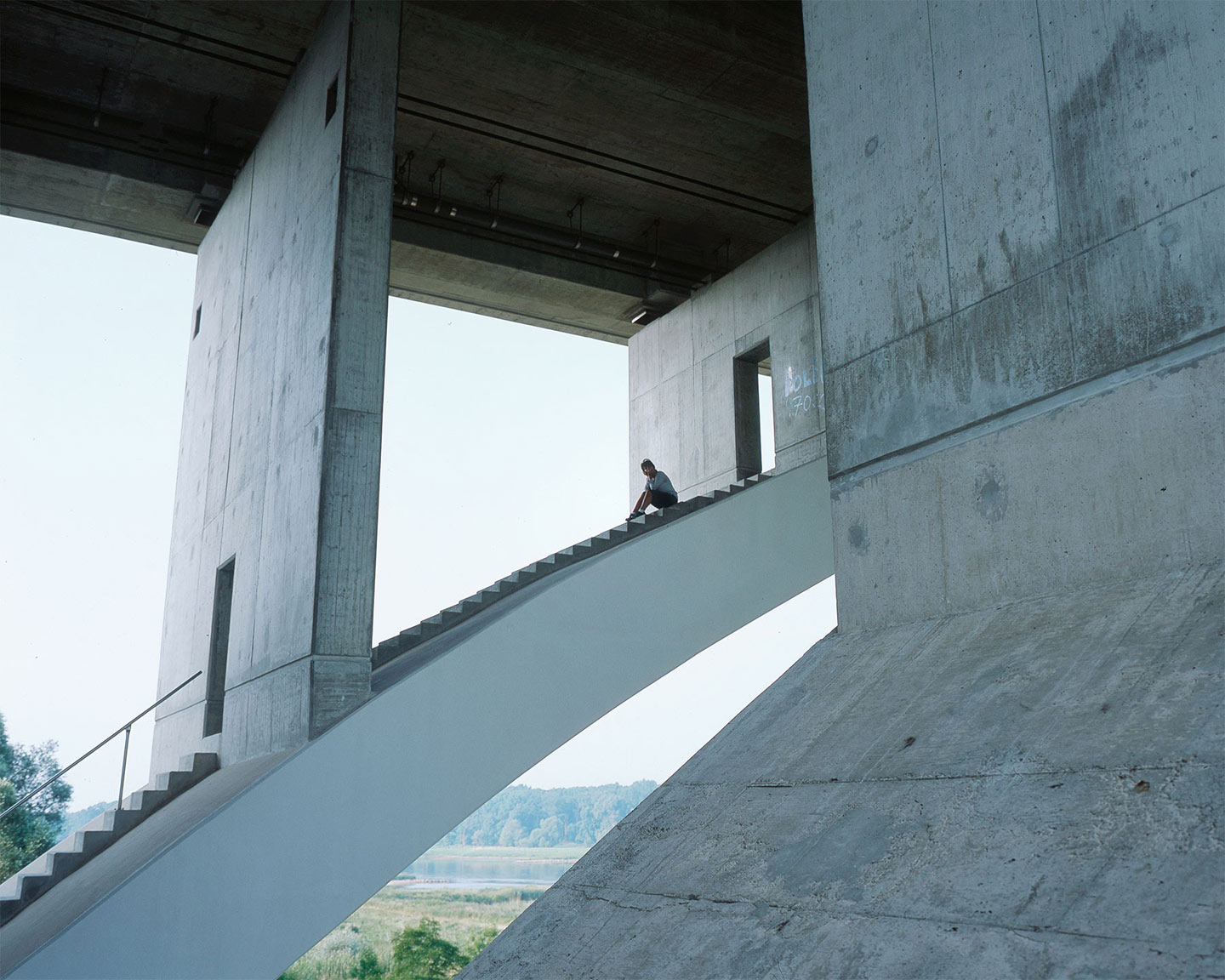 It's ironic how a major road connecting Berlin to Warsaw, planned and partly constructed by the Nazi regime, bears the name of 'Autobahn der Freiheit' (tr. 'Motorway of Freedom'). 32 year-old Polish photographer Mateusz Skóra found it even more ironic when he started approaching strangers using the road for a series of staged portraits, and discovered that many of their stories were in jarring contradiction with the very idea of freedom.
Hello Mateusz, thank you for this interview. What are your main interests as a photographer?
Hello, thank you for having me here. My interests as a photographer vary a lot, but I'm mostly focused on social issues, which is probably why I often look for clashes, contradictions or things that don't quite add up in the world around me: I think these glitches have a great potential for revealing hidden layers of reality.
Please tell us what is the Motorway of Freedom, the road along which you took the portraits of your series Autobahn der Freiheit.
Motorway of Freedom is the official name of the road that connects Berlin and Warsaw. It consists of two parts: the longer one cuts through almost the entire Poland, while the shorter section runs across eastern Germany. Physically, the whole road is nearly 600 km of concrete construction.
The story of the Motorway of Freedom starts in 1936, in Nazi Germany. At that time there were plans to build a motorway that would connect Berlin and Moscow, passing through Warsaw. The road was part of a greater plan to create a modern network of motorways that would serve the modernization and militarization of Germany. In 1942 the construction works were interrupted due to the Second World War, but by then much of what was later named Motorway of Freedom had already been built. Construction was resumed in the 1970s by the Polish authorities, in sight of the 1980 Olympics in Moscow. But again, only a few sections of the road were completed.
What the 20th century totalitarian regimes were not able to achieve was finally accomplished by capitalist Poland with the aid of European Union funds. In June 2014, the route connecting Warsaw and Berlin received the official name of The Motorway of Freedom (in German: Autobahn der Freiheit, in Polish: Autostrada Wolności).
Today, the road is an important passage of international transportation, but it is also a temporary stage for many personal stories, in which I am especially interested. Along the Motorway of Freedom I've met wealthy people who definitely profited from the development of the road system, but I've also met many who didn't benefit from it nearly as much: prostitutes or cheap labor workers on their way to Western countries, as well as the road service workers who sometimes earn 7zł (1,6 €) per hour. I find it ironic that this all happens on a road called 'Motorway of Freedom'! I will quote an academic lecturer I have met on my way: "It is nothing more than a semantic perversion".
How did you get the idea to photograph the people you'd meet along the Motorway of Freedom?
It came naturally from my interest in the motorway. From the very beginning I knew that the people and their stories were going to be the center of the work.
Based on what do you choose who to approach, and how do you approach them?
That is actually a good question. I don't think I am making any preliminary selection; if I do, I do so subconsciously. Most of the times I simply approach someone I find interesting, I shortly explain what my project is about and I ask if I can make a portrait. I have only one rule: I must have met the person on the motorway or in a place that I think is related to it.
Something you'll probably notice looking at the pictures is that I didn't photograph any upper-class people. I think this is due to the fact that somehow it is harder to take a good picture of well-off individuals, or at least it is harder for me to get the kind of picture I want. Rich people always have some excuses. For example, they'll say they can't have their photos taken because they're married to important politicians and they need to protect their image—I was actually told that just a few days ago. Or, if they agree to be photographed, they usually excuse themselves to the toilet to check on their looks before I take their portrait; but when they're back they look different, less authentic, and what made them interesting for me is gone. As the project is still underway, I hope that I will be able to compensate for this aspect in the future.
Can you share a few examples of the personal stories you've heard from your subjects?
I've heard many different stories, but I find one of them especially meaningful. I was walking along the access road close to the Polish-German border when I met a man. He was actually the one who started the conversation. He was talking Ukrainian but I could understand him. He pointed at the tripod attached to my backpack and said he used to have the same model when he was in the army. I was a bit confused and only understood what he meant when he added that a few months earlier he had been fighting in Eastern Ukraine. He was a sniper: he used the tripod for his rifle. He said he'd never kill anyone, but in war he didn't have a choice: "You will kill or you will get yourself killed". He was close to tears while saying that.
I was shocked but when I started asking questions he just walked away. I didn't follow him but I assumed he was a truck driver as he was heading to a place where trucks are usually parked. I didn't know what to think of this story until, a few months later, I found on the Internet pictures of snipers taken in Eastern Ukraine: it seems they actually were using the same model of tripod I had…
What are you most interested in capturing when taking a portrait for Autobahn der Freiheit?
Well, maybe this idea is not very popular among contemporary photographers, but I would say I am looking for some kind of truth.
Did you have any specific references or sources of inspiration in mind while working on Autobahn der Freiheit?
Yes, many. To mention a few classics: August Sander and Robert Frank for the way they could make a complete portrait of different societies in a specific moment in history. I also had in mind the work of German photographer Hans-Christian Schink.
What have been the main influences on your photography?
You probably can't tell by just looking at my pictures, but in 2006 I was struck by a Rinko Kawauchi exhibition at The Photographers' Gallery in London. I think it was a starting point for me as a photographer.
Who are some of your favorite contemporary photographers?
I am always impressed with the work of the Sputnik Photos collective, especially Rafał Milach. I like the works of many young Polish photographers: Wiktoria Wojciechowska, Dominika Gesicka or Michał Siarek. For more international names, I can mention Charles Fréger, Nadav Kander, Danila Tkachenko, Petros Koublis or Alexander Gronsky.
Choose your #threewordsforphotography.
Silence. WTF. Sublimity.