Photos by Josh Ethan Johnson
Josh Ethan Johnson Shoots New York's 'Endangered Species'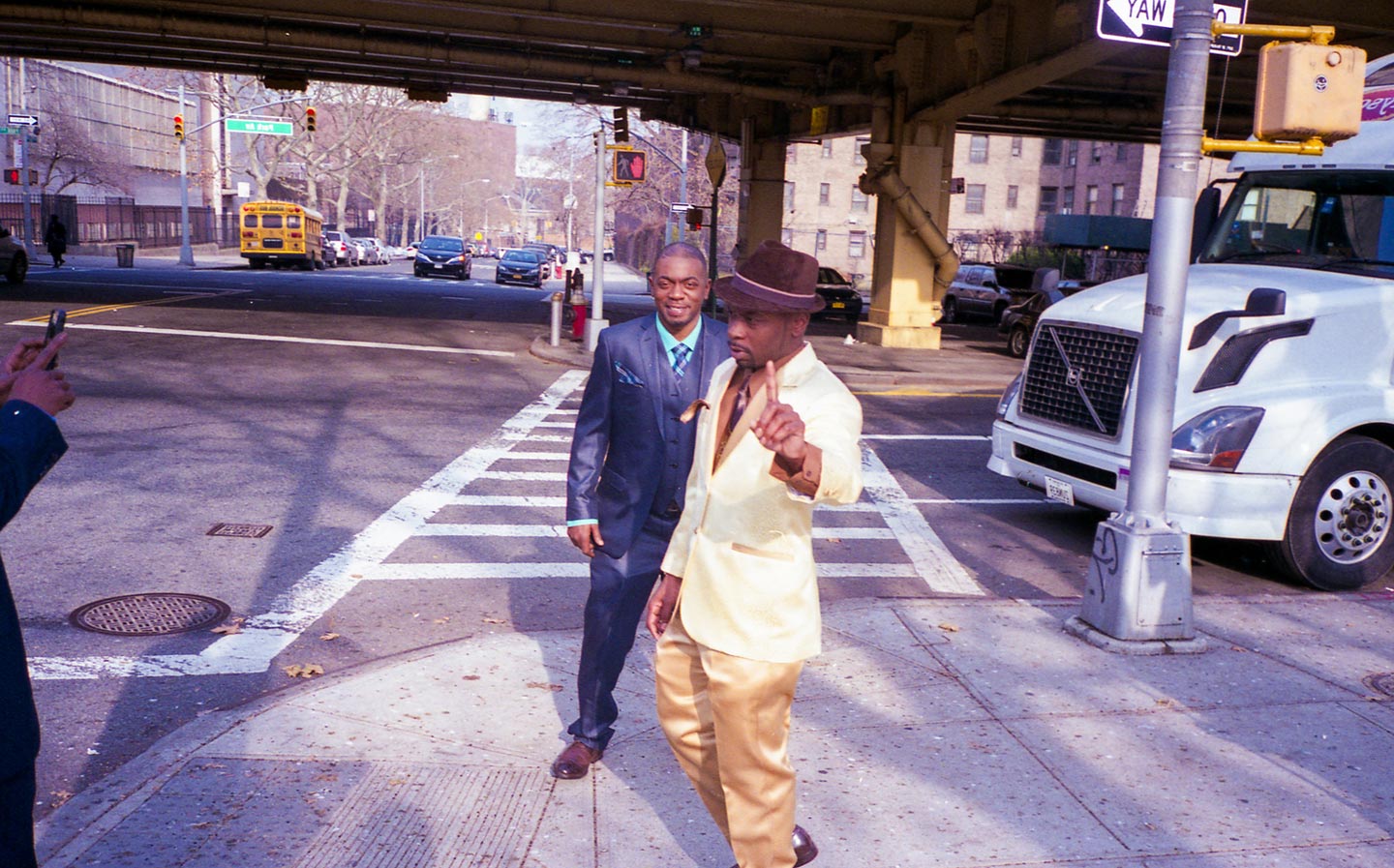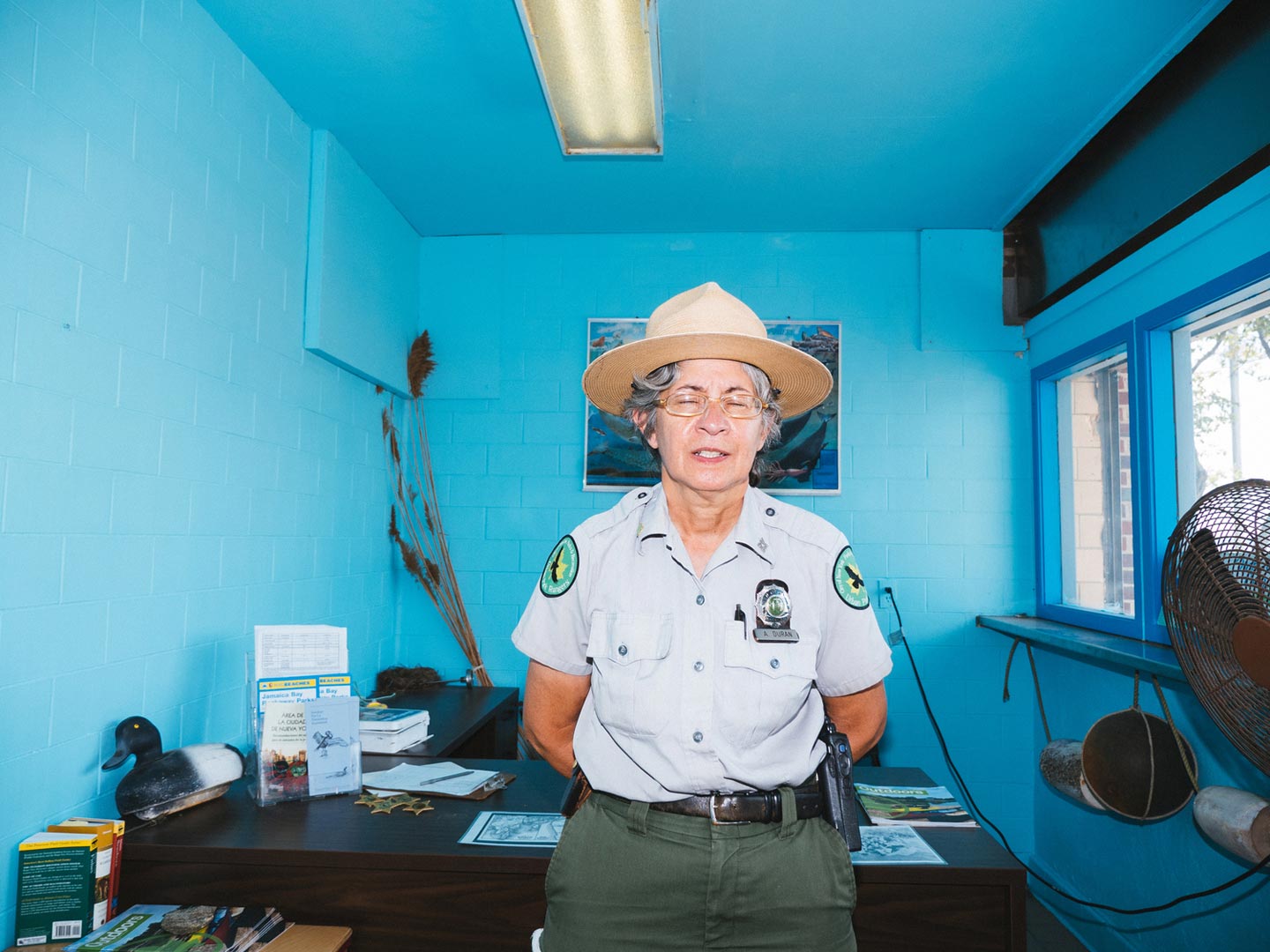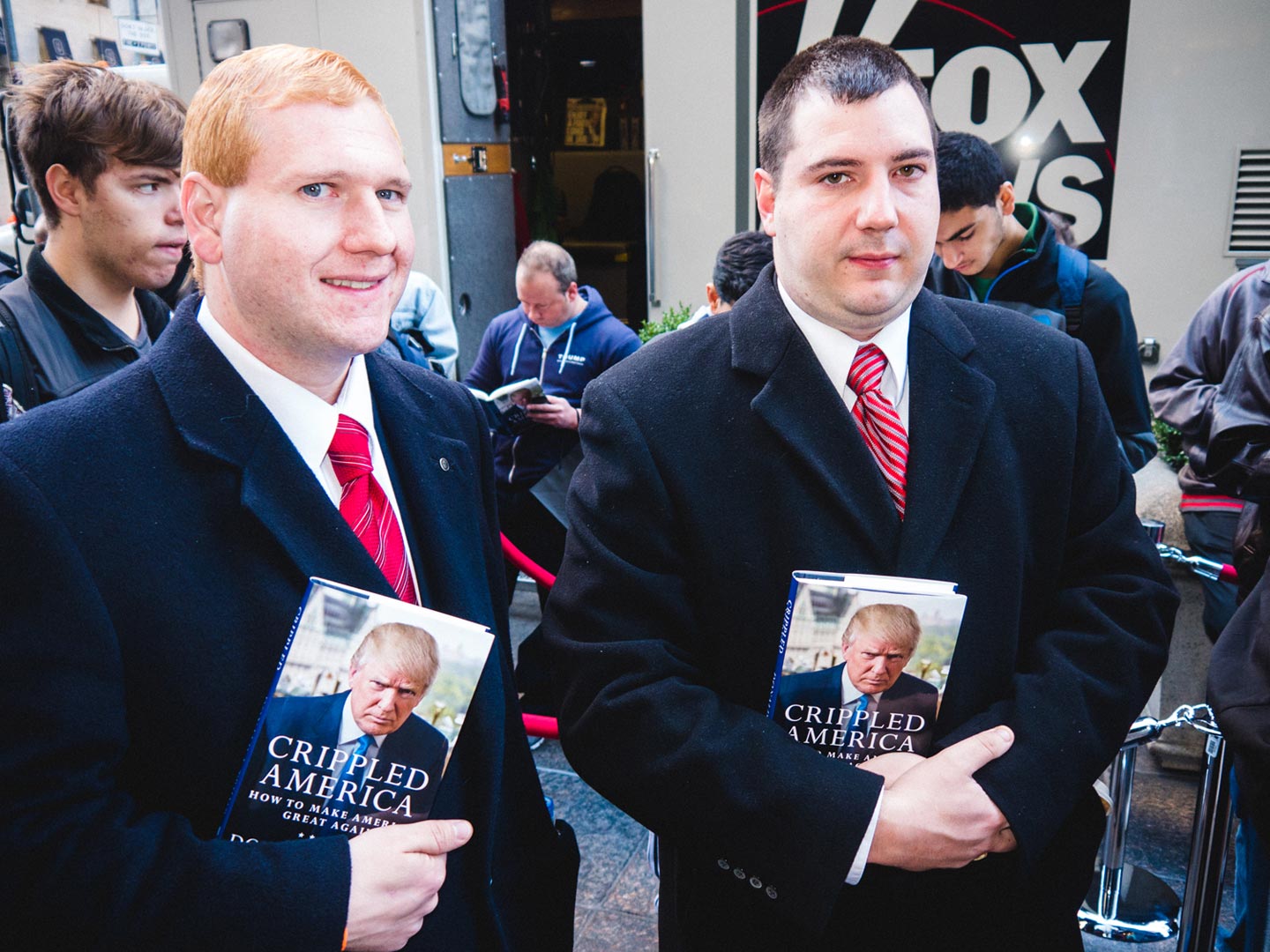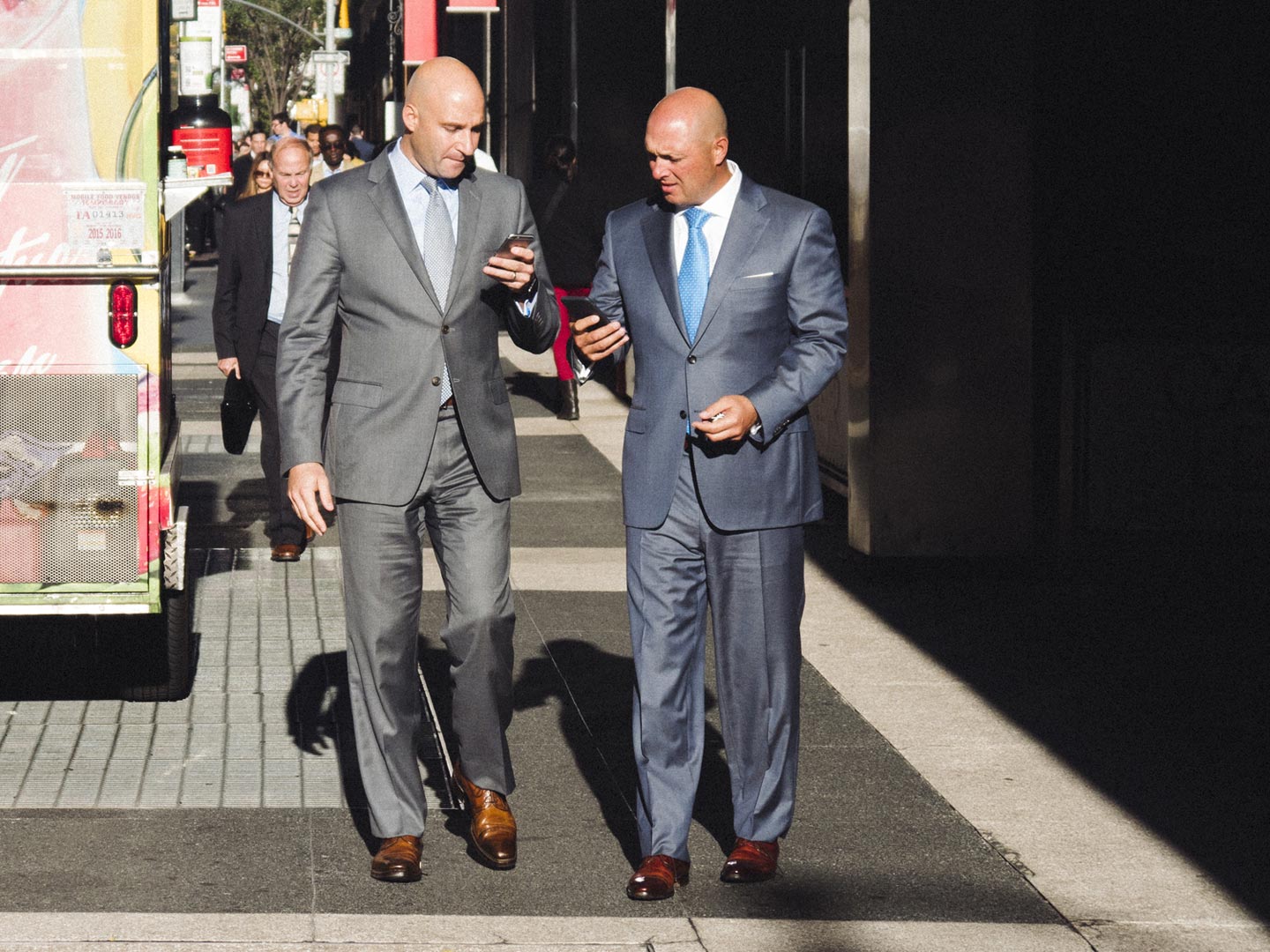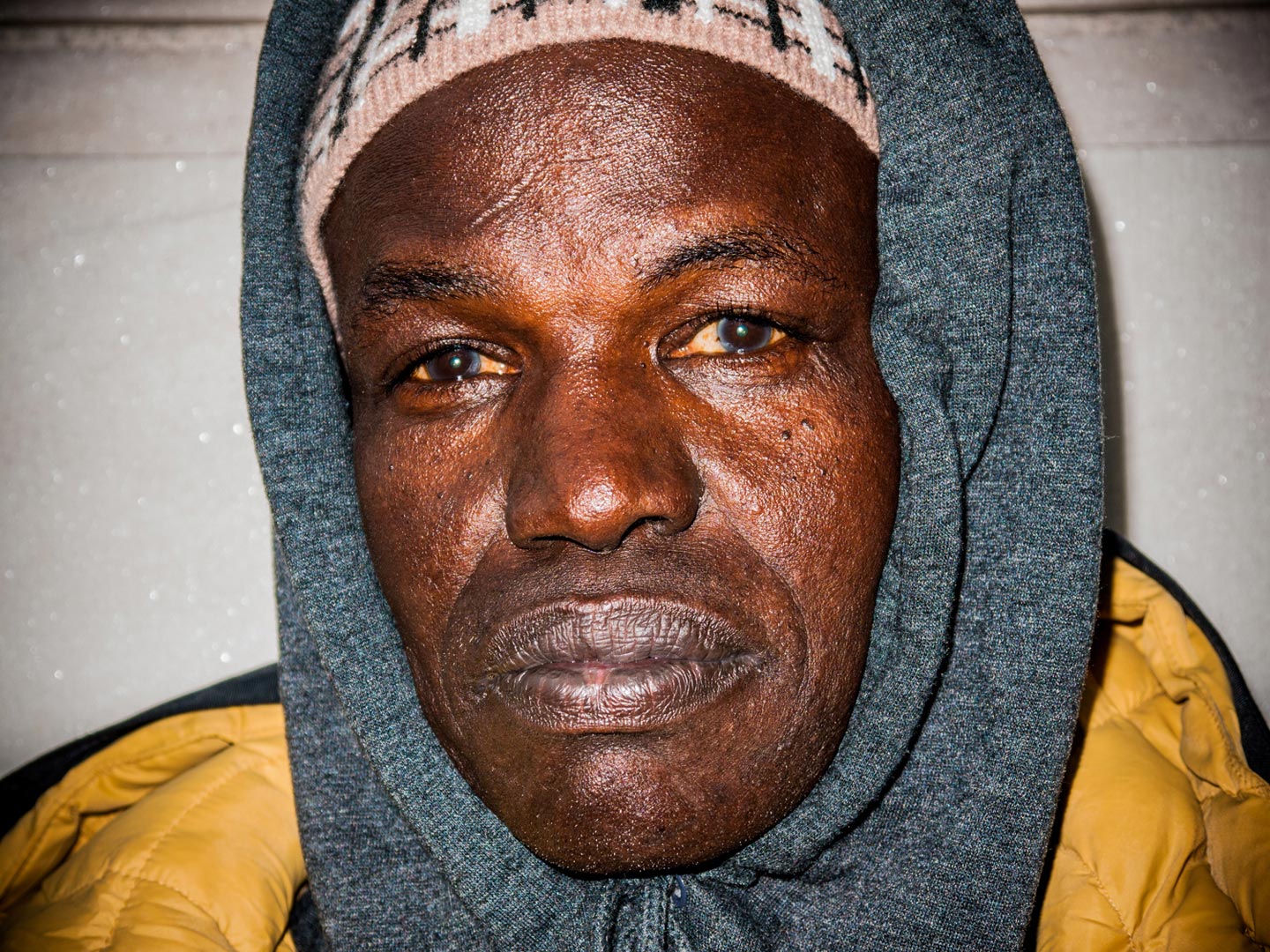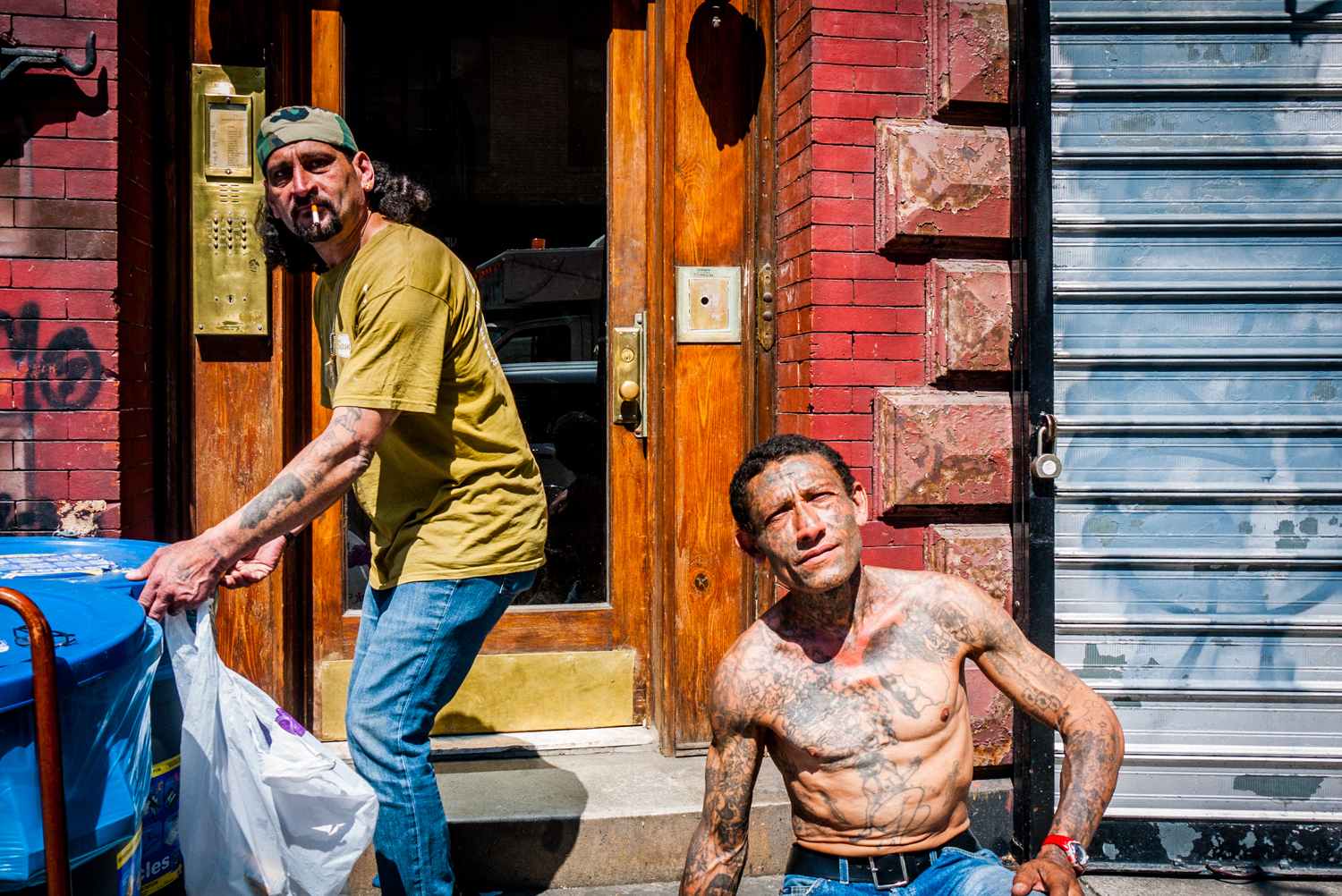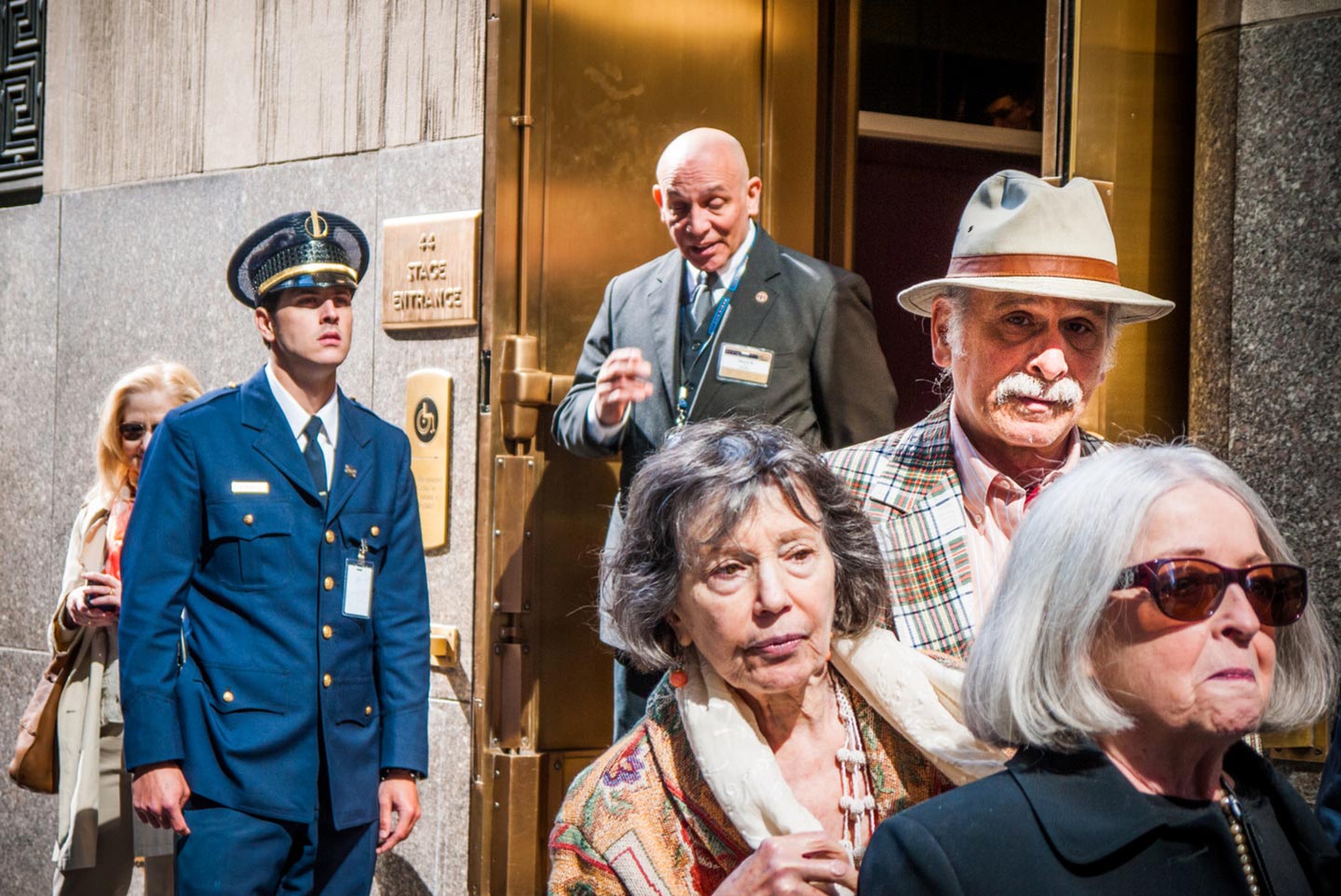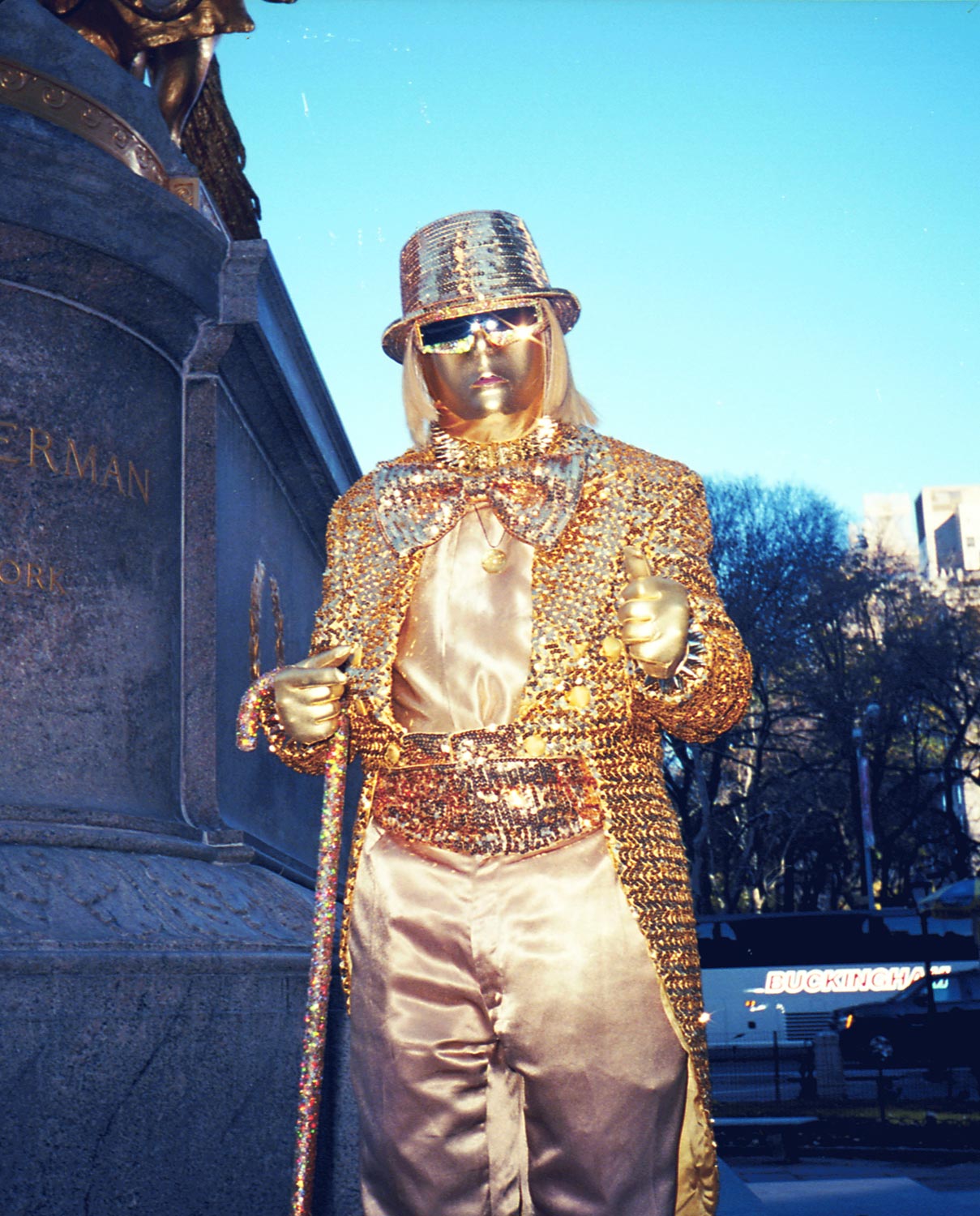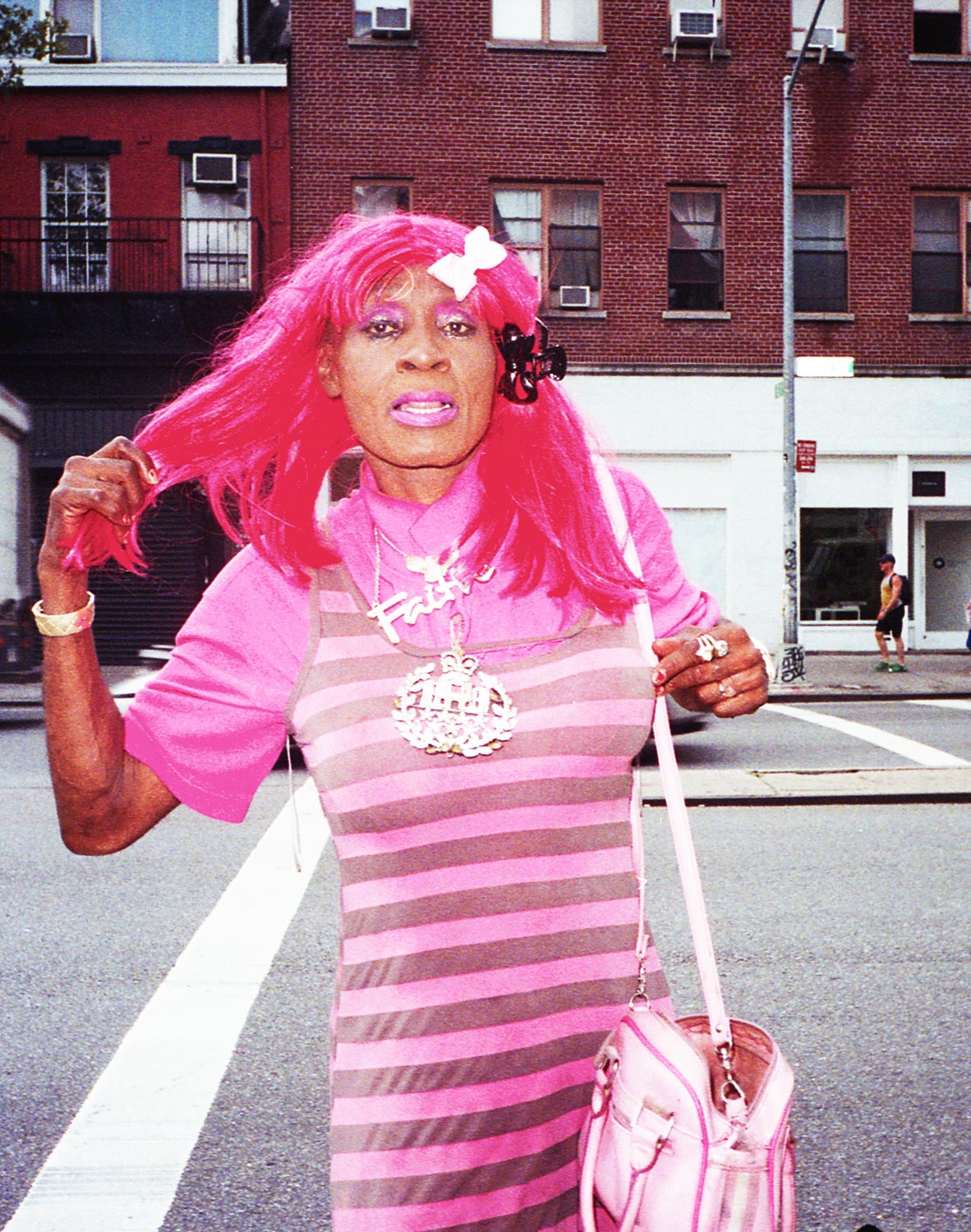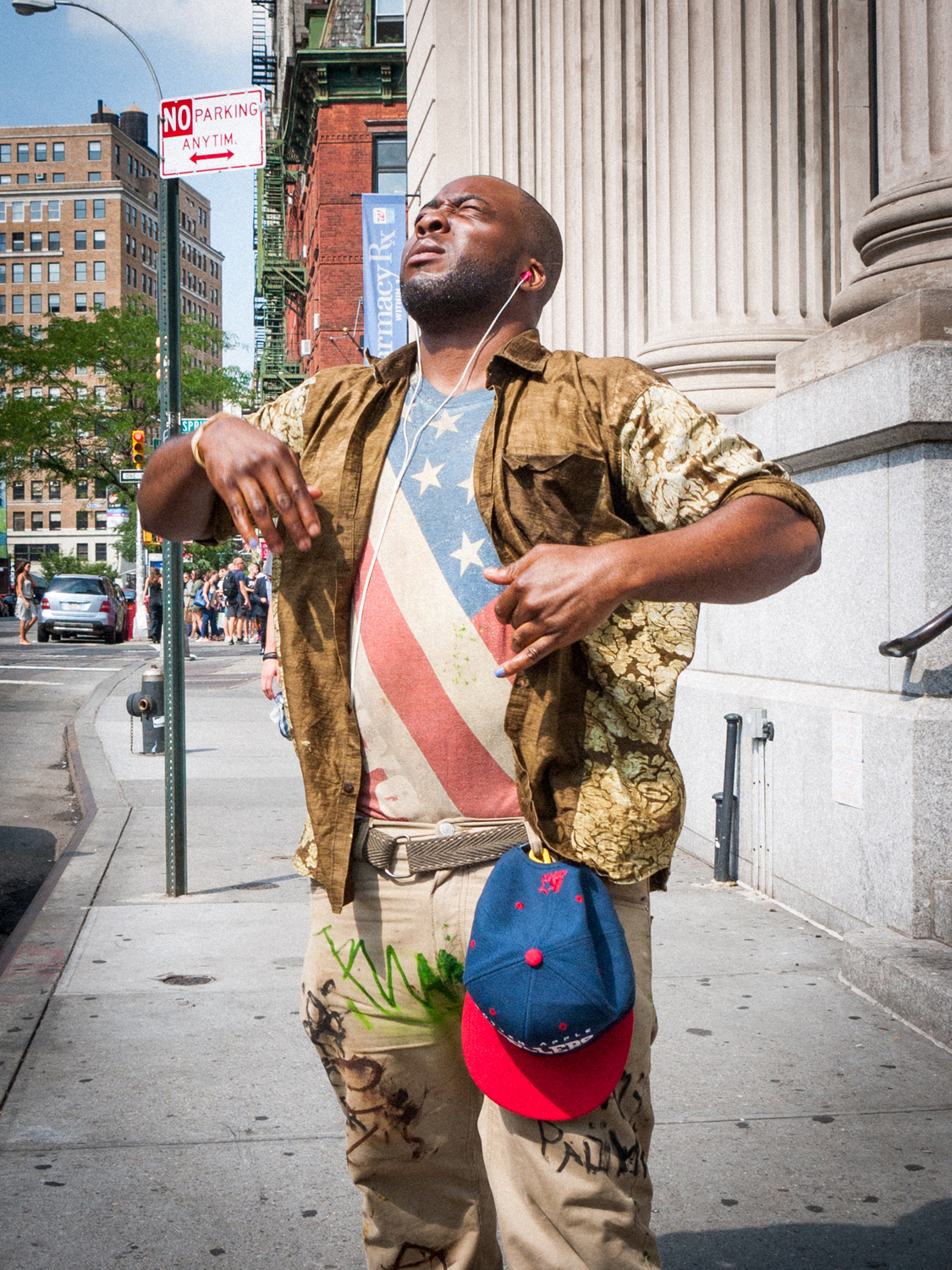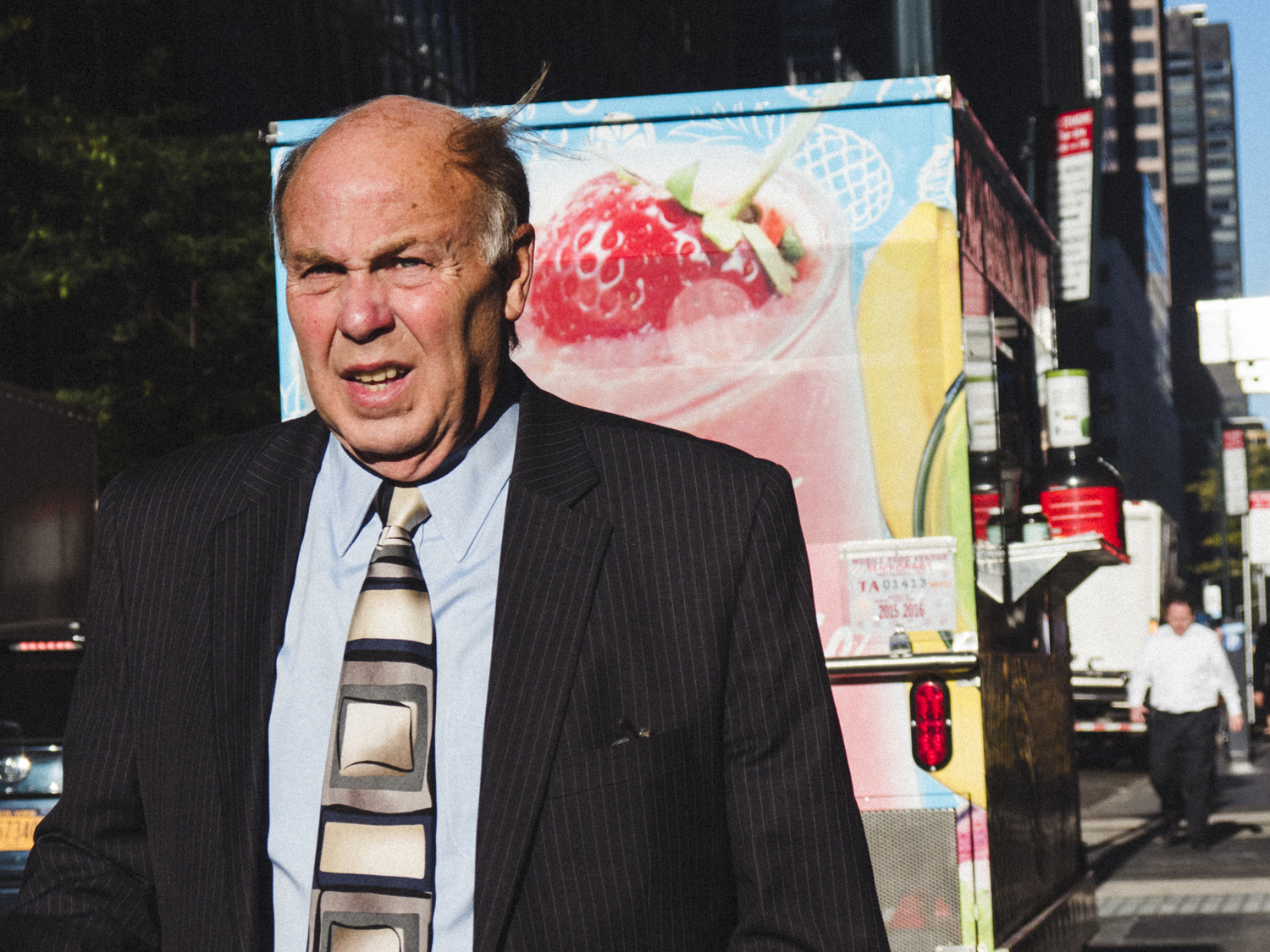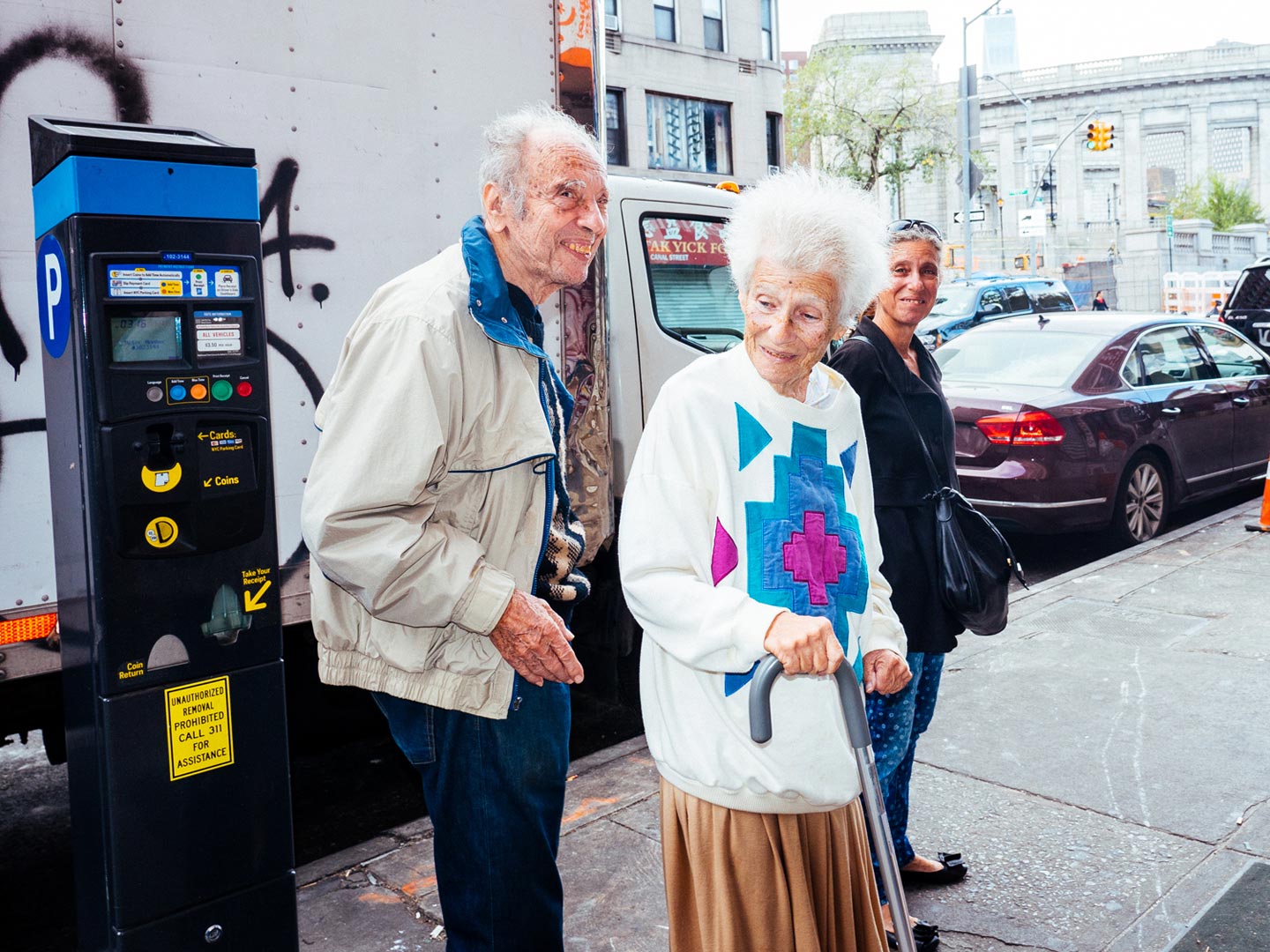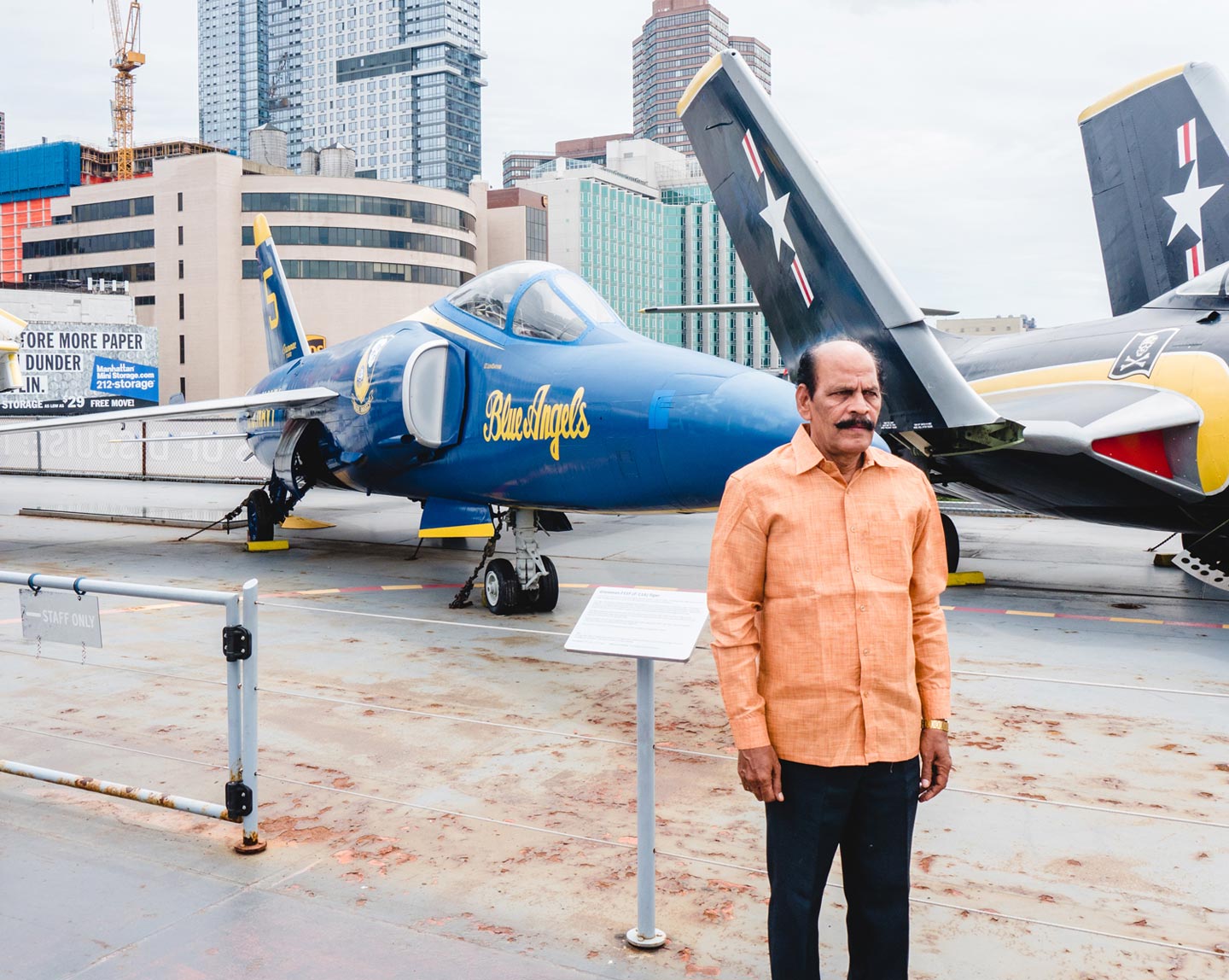 36 year-old American photographer Josh Ethan Johnson shares some background to his latest photobook Endangered Species—buy your copy here—and more generally his approach to street photography and shooting in New York City.
Hello Josh, thank you for this interview. What are your main interests as a photographer?
Documentation is probably my main motivation but I'm also a pushover for pretty, graphic images. I also like when photos provoke a story. I'm happiest when all three can mingle.
How did you start with street photography?
We had to pick a big project in my black and white photo class. I was 18 and green. I chose to challenge myself by riding the city bus around Minneapolis at night and taking people's photos. Some were up close portraits, others were candid. Most of the shots came out dark and blurry but I was proud to have done it. It was definitely out of my comfort zone. I met a street guy and wife and ended up doing a year long photo doc on them which actually produced some decent shots.
You recently published a photobook called Endangered Species. Can you talk a bit about it, and why did you choose such a title?
The title is generally about the speed and impermanence of culture and how it shifts unnoticed. If it means something else to the viewer, great. No problem. Please go ahead and skip to the next question so I don't alter your valid opinion. But for me, I'd been thinking a lot about how humans perceive time at a very specific rate which I find egotistical to presume as 'correct'. Decades and sometimes centuries are used as culture benchmarks to help us have increments of perspective on our behaviors. In America we talk about 1980s music or mid-century modern furniture to help reconcile these shifts in culture. In between these time measurements, people sometimes are unaware of what culture they're participating in or if there's even one prevailing movement. Art, documentation, psilocybin, therapy, nature, conservation are all tools we can use to help understand ourselves more clearly.
I looked at the many photos I'd been taking over the last 16 years and saw that I was exploring these ideas. Faded hand painted signs, wall street bros, street people, older people stuck in past decades, cars, building, Americana, etc. I hoped to juxtapose the fading trends with current ones to hopefully kickstart a similar discussion. I brought in my ultracreative friend Måns Swanberg to help curate and design the book. I dumped 600 photos on his computer lap and with very little instruction, he took the title and ran with it. Wise decision on my part because he made connections in the photos I never would have and was way more objective than I could ever be.
You mostly shoot in New York. How would you define the city?
I do heart NYC but the city is complex. The city's history is really of economic disparity; however, I see people cooperating at an incredible level. And while I can't disagree that New York is rapidly gentrifying, I think some parts are a long time from really changing. It's amazing how defined and insular many neighborhoods still are in both the boroughs and Manhattan. For example, Chinatown is smashed between the Financial District, Soho, and Tribeca. Besides Chinatown, they're all absurdly posh areas. The fact that 1.2 million, not so wealthy, Chinese people can carve out and keep that real estate shows me NYC is still a very alive place. I've lived here for only 6 years so I don't have the same perspective as a native but this city has always been changing rapidly. Since the Dutch bought it from the Native Americans, it's been influx and I plan on watching NYC continue to shift for better or worse.
Based on what do you decide where in New York to go to when you're out shooting?
Asian food. There has to be Pho or soup dumplings close by otherwise I won't go there. Besides that, I like action. Lots of people and a wide variety. Sometimes I take the train to Chinatown and walk to work in the Financial District. Neighborhoods and vibes change like 10 considerable times in that 25 minute hike. Love it. Lately I've been taking lots of trips to the boroughs to explore and shoot video for my FACES documentary series. The short videos are profiles about people in the world but many are in NYC because of my interest in the city.
How do you feel when you're out there shooting in the street? Are you more energized, focused or nervous about getting a good shot?
Yeah. All of those. Funny thing I realized recently that I take some of my most daring candid shots when I'm either tired, feeling sick, or just in a bad mood. I think it puts me more in the moment and not so cerebral like normal. In general, I don't want to piss people off and I know my body language can either put people at ease or make them feel self -conscious. If I'm in the right mind frame, people are cool with me doing my thing. If I feel like I need to sneak a shot, I probably look like a creep creepin' and could disrupt their time­space continuum.
What do you think makes or breaks a street photograph? And what do you look for from one of your images, in particular?
For me, I admire access. I like seeing photos that show the guts of the photographer getting inside someone's personal space. It's a vulnerable moment some photos express. It creates a tension that may or may not have resolution. The picture also needs to be articulate using maybe strong composition, a flash, natural nice light or Photoshop skills. After that, it's all in the curation. Got to chose that one shot out of a thousand instead of posting all 50 of your favs which are maybe the same shot repeated. That's something I have trouble with. To borrow a line from Bruce Gilden, "Two things you never do in public: eat lobster and show your negatives."
Mention one thing you have learned with experience that made you a better street photographer.
While I love candid photos, I found my real skill to be interacting with the people. I often times don't have the heart to slam a flash in an old lady's face so I miss the shot. Not to say I don't love the result when I, or someone else does just that. I just often feel the need to interact to insure positive intentions are known.
What have been the main influences on your photography?
Probably ego and legacy.
Who are some of your favourite contemporary photographers?
I see so much good stuff on Instagram and the web. I bombard myself with strong images all day long. There's something amazing to me about the NYC street guys like Martin Cartagena, Dan Arnold, and others who, like me, dig the Martin Parr approach. Unlike Parr though, some of these guys don't mind raw and moody pics which I'm a sucker for. So much fucking talented people out there though.
Choose your #threewordsforphotography.
Documentation. Species. Access.