Photos by Daniels Mekss
Selected Works: Daniels Mekss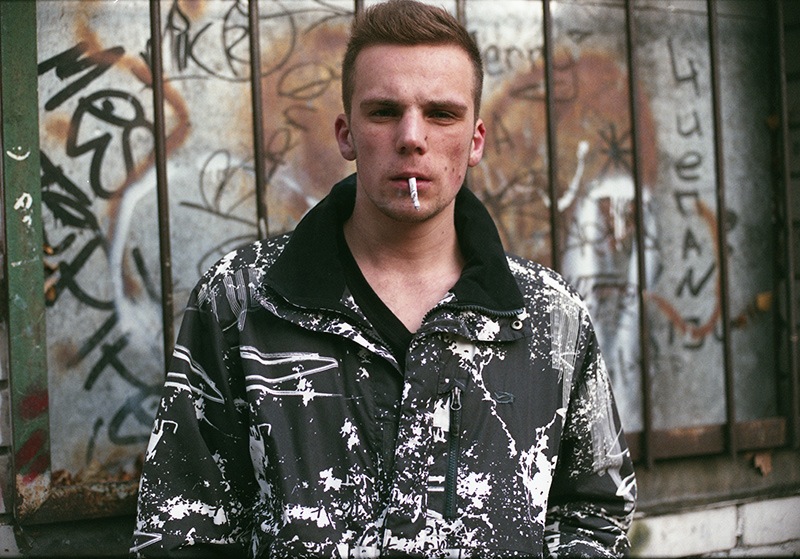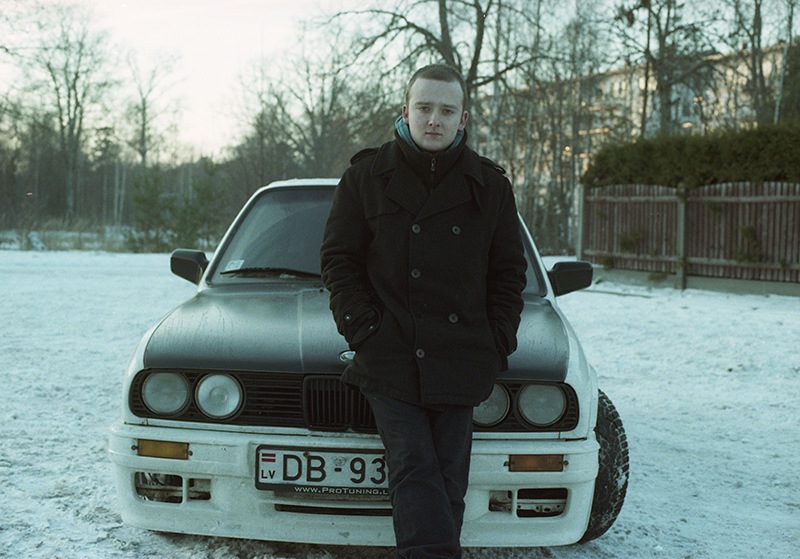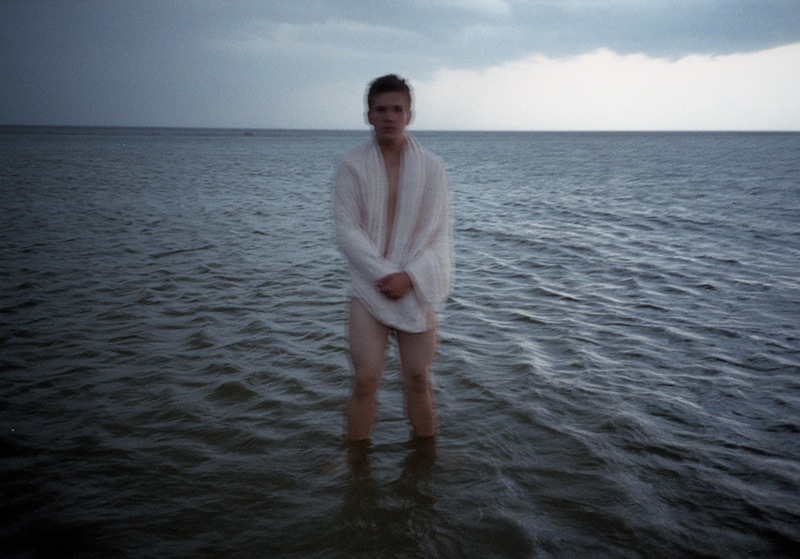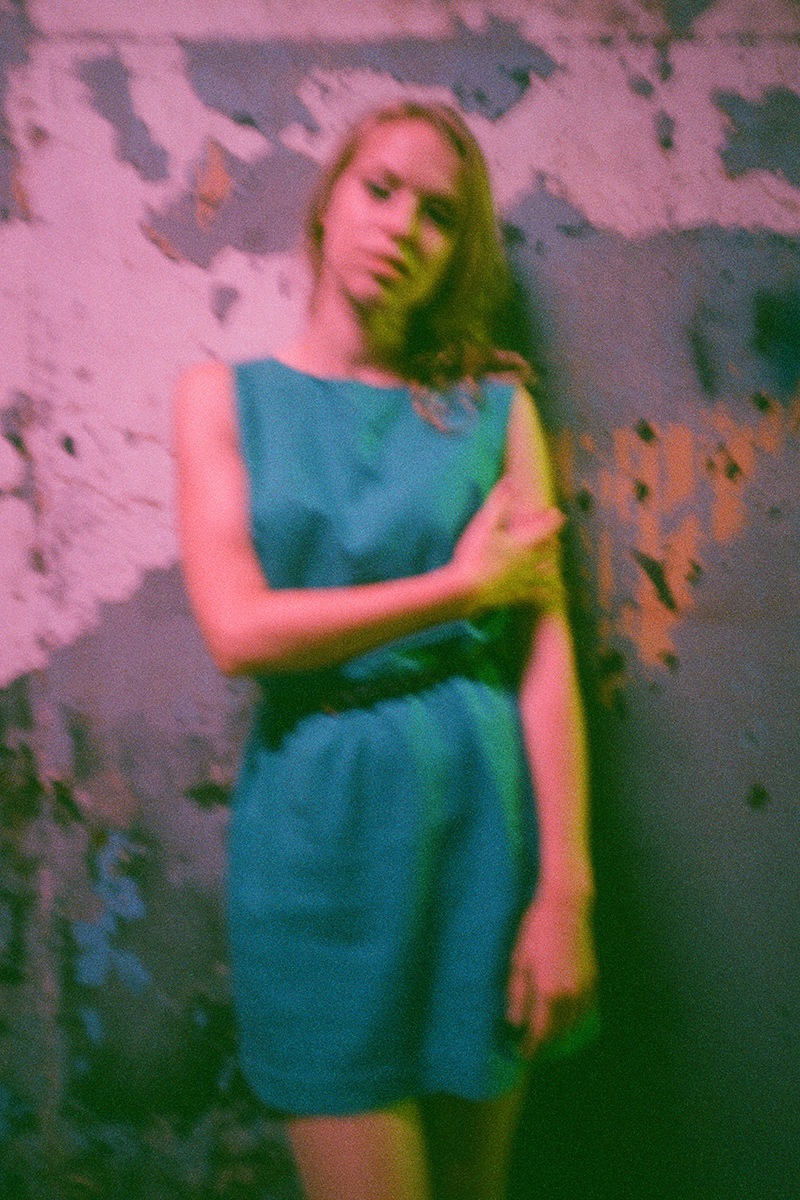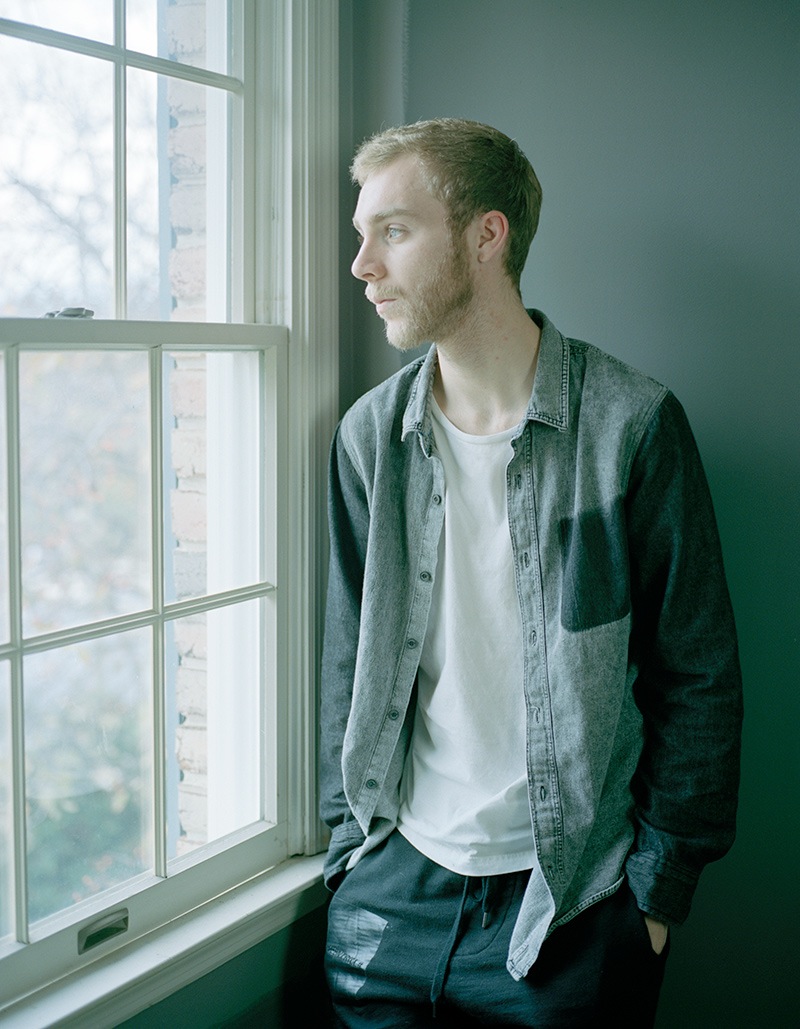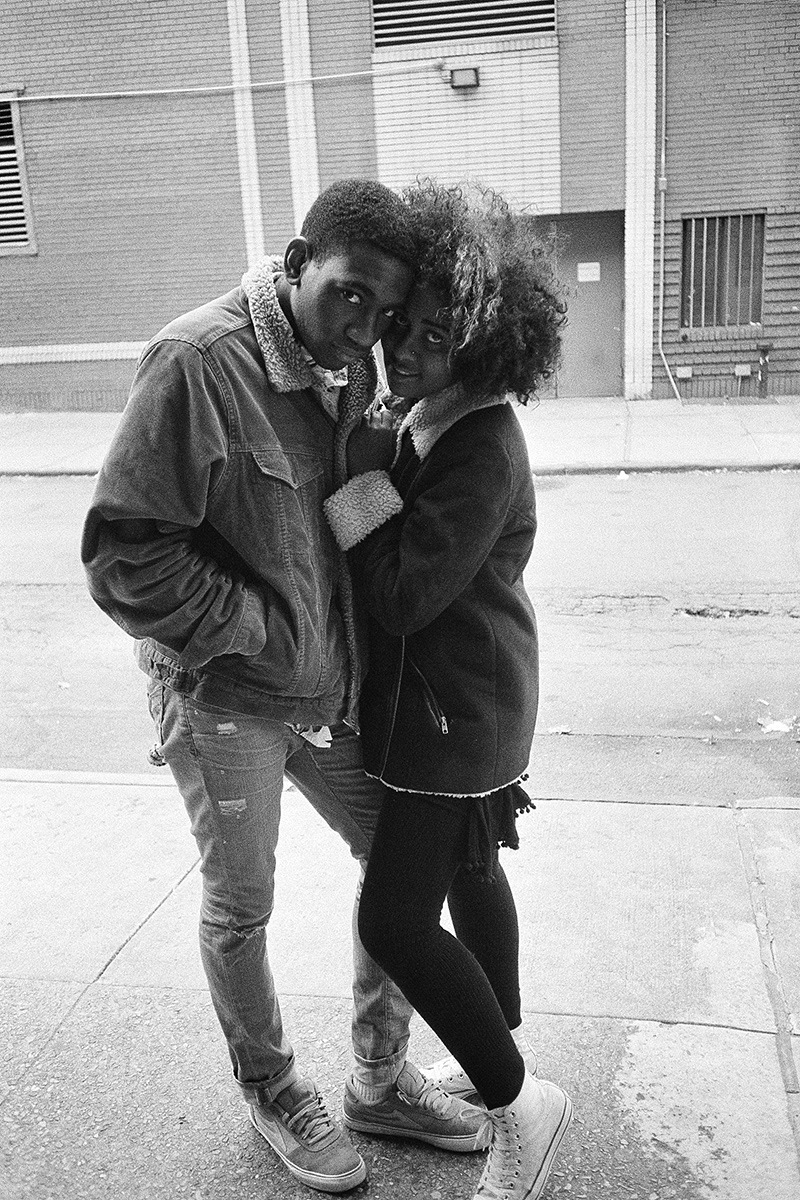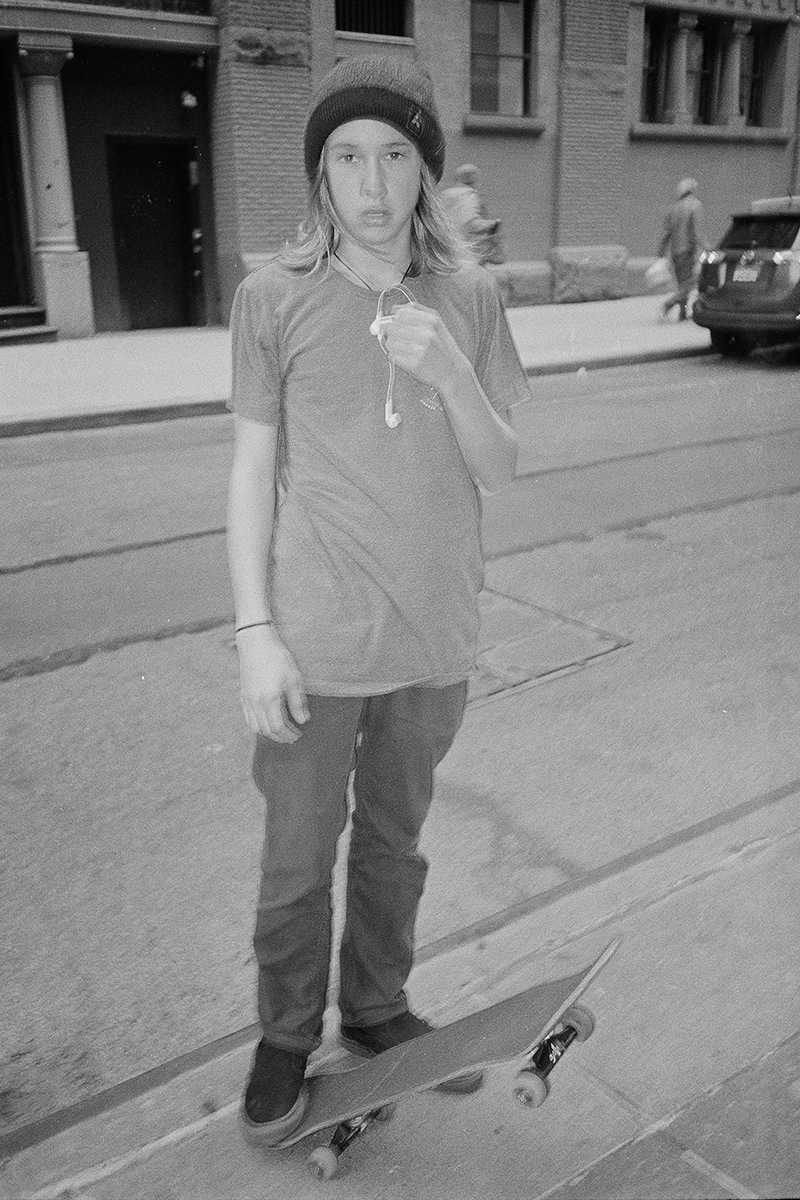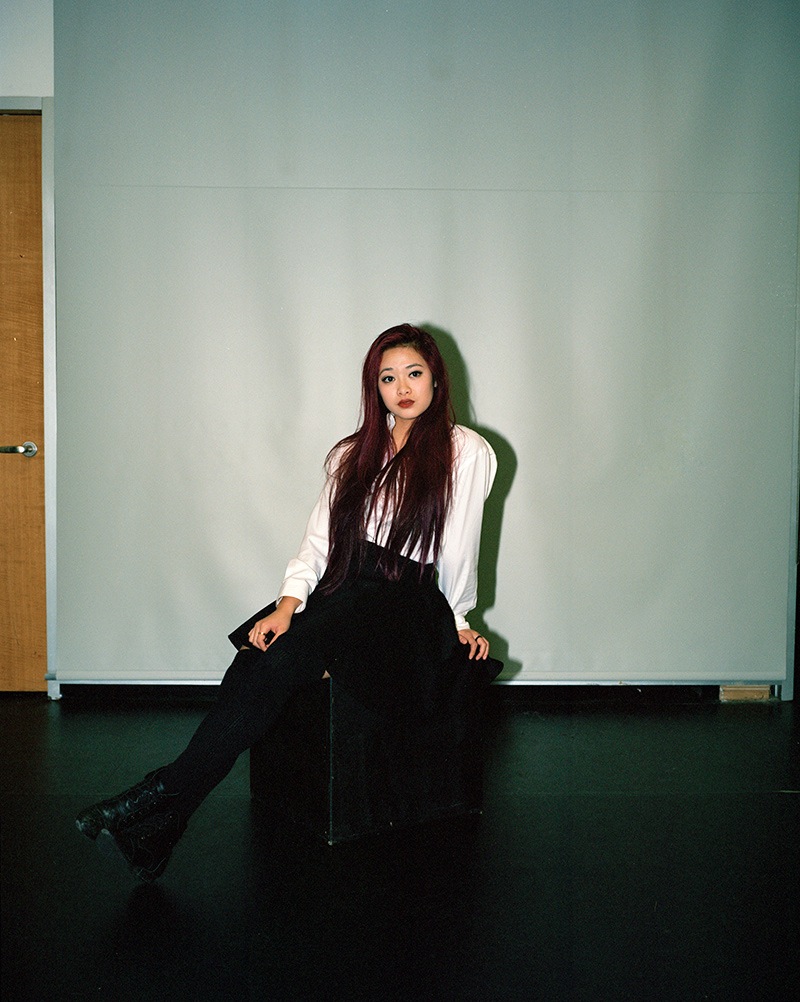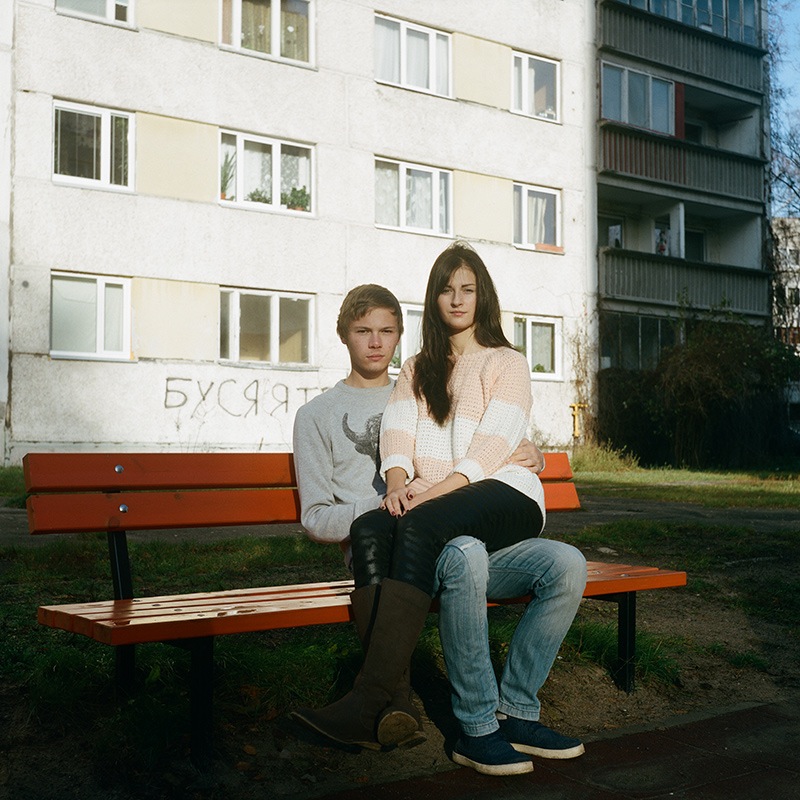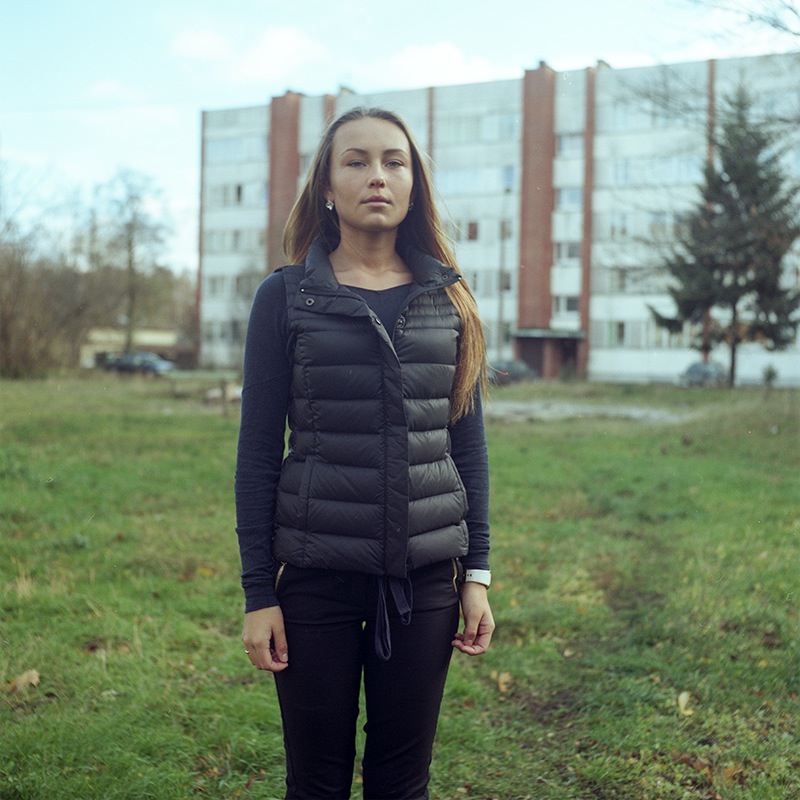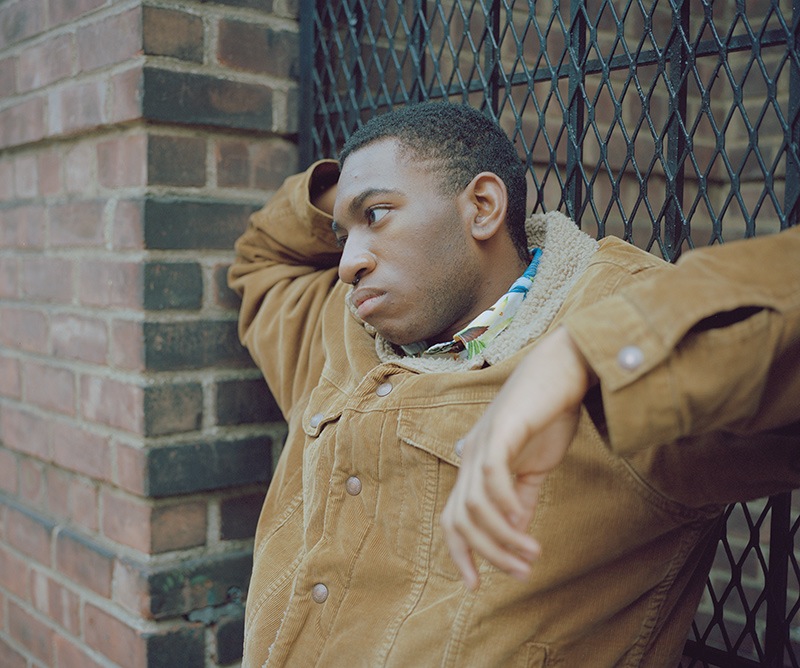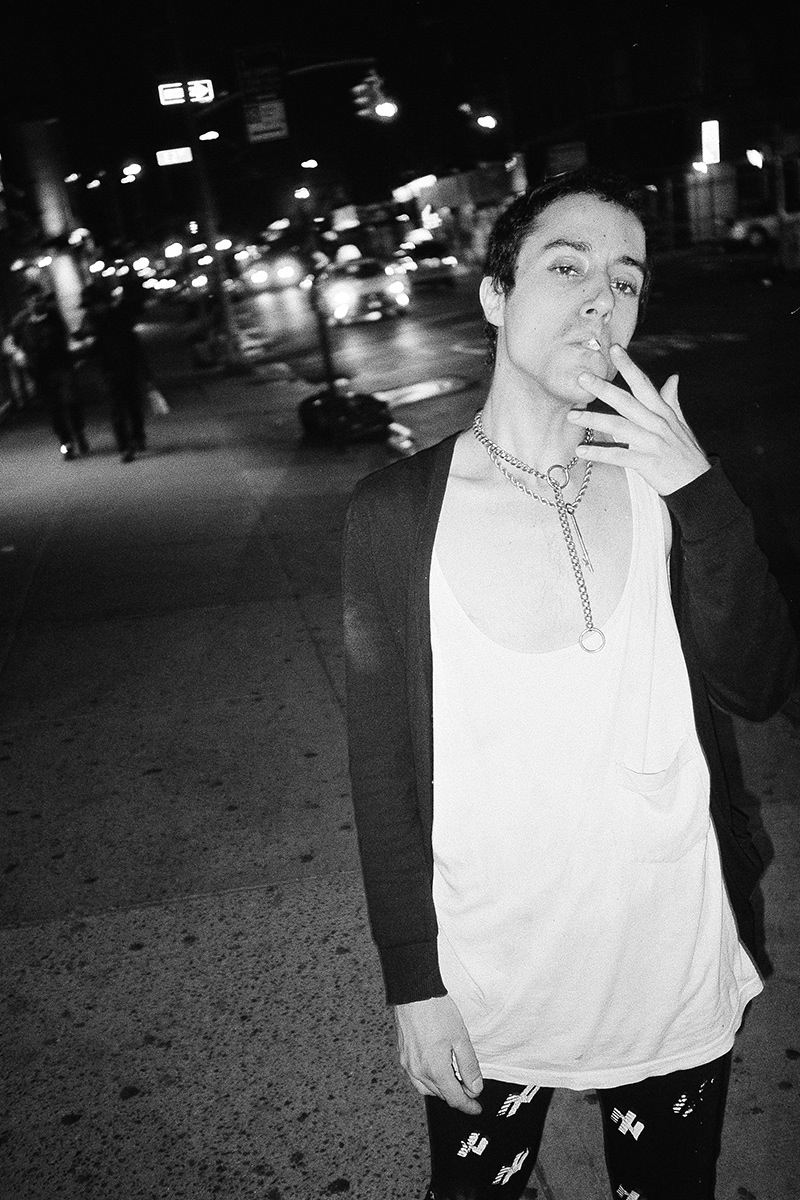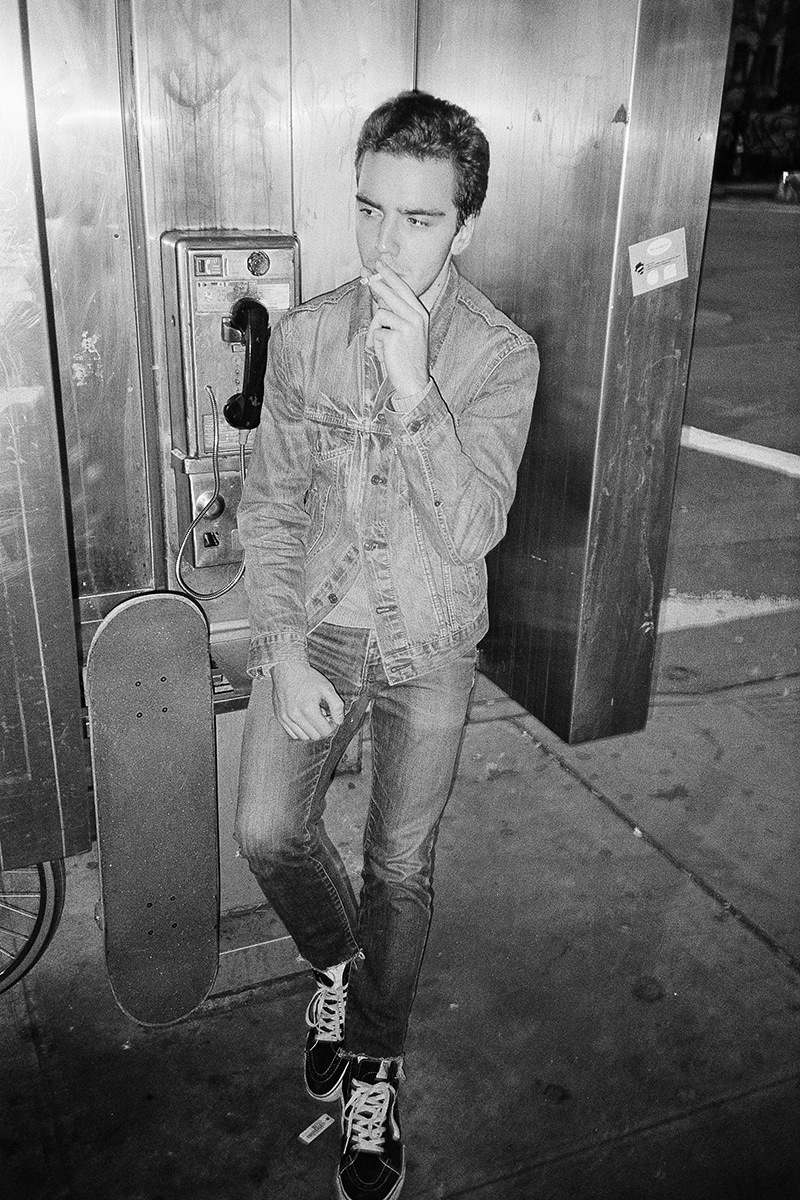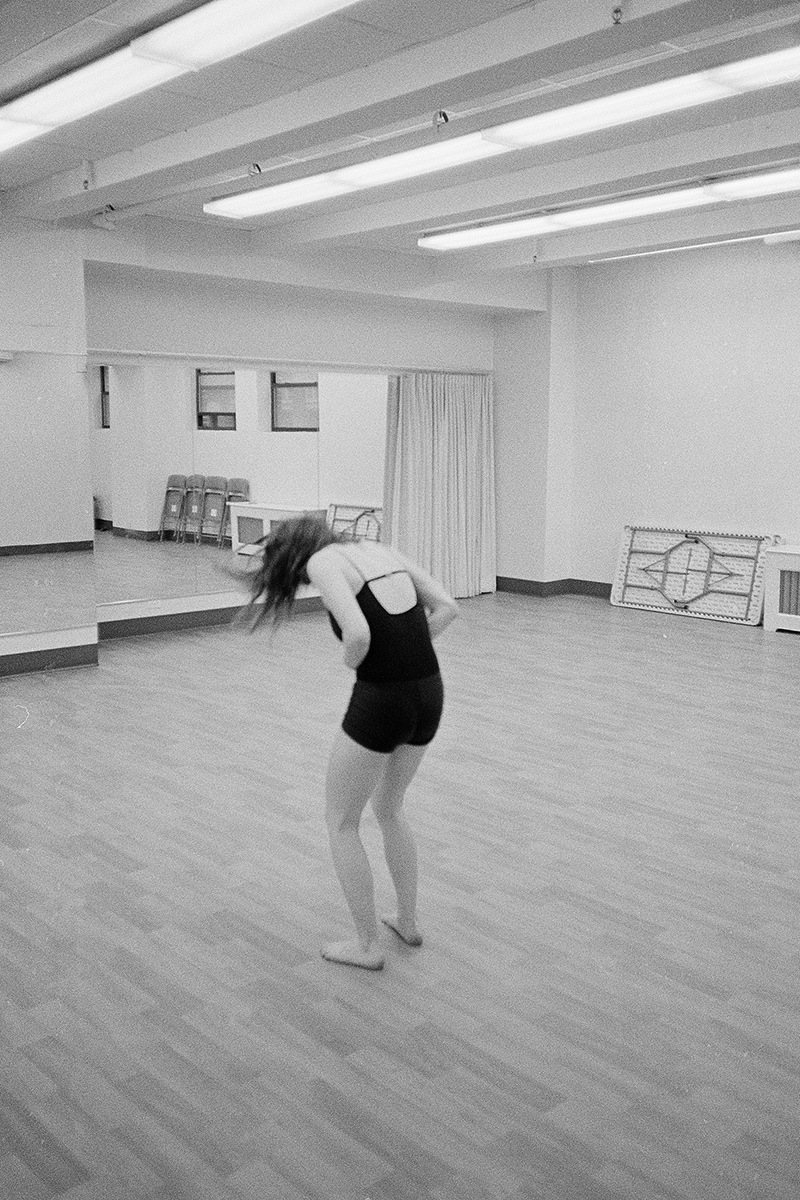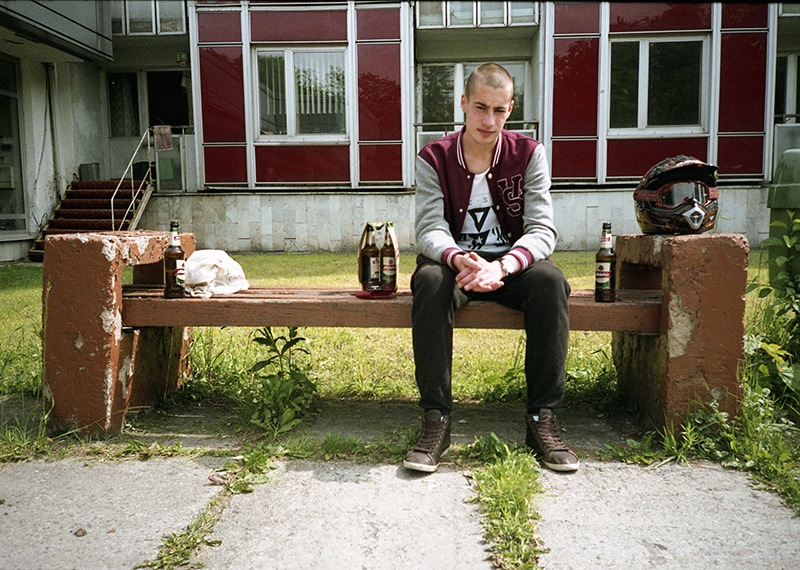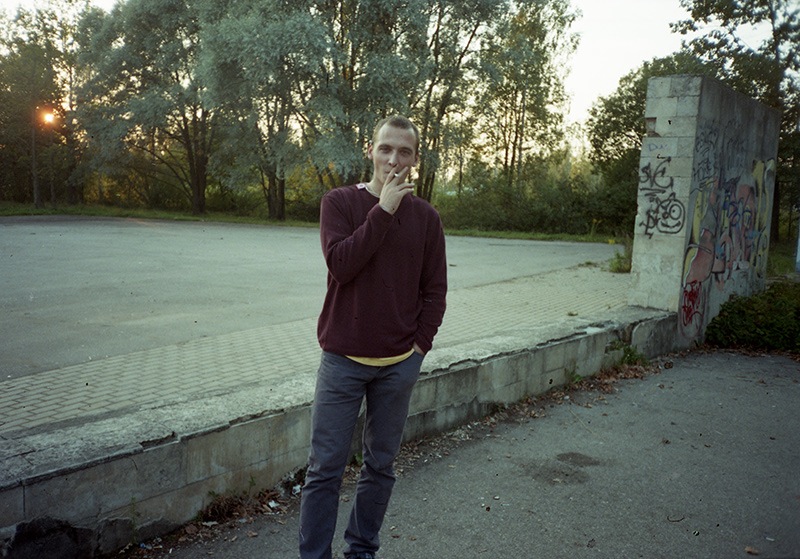 Daniels Mekss is a 20 year-old Latvian photographer currently enrolled in the New York University Gallatin School of Individualized Study. So far, Daniels has worked on three major series – Underwater Trees, Air After Storm and Bad Kingdom – which are portrait-based for the most part and explore the world of young people like Daniels himself.
Hello Daniels, thank you for this interview. You are very young and must have started photographing soon – when and how did it happen that you picked up a camera for the first time?
I don't have a charming story that could be celebrated in monographs. I got my Canon Rebel when I was 15, but I consider the starting point to be around 17 because by that time I had acquired some self-possession. When you are young, you want to do a lot of things; I still daydream about being a successful businessman or a decadent essayist, but somehow photography has always remained.
Your projects have in common a strong focus on young people. How would you describe your work so far? What have you been using photography for?
It took a while (and I still have to work on it) to get rid of the wish to depict the fancy, but I photograph what I live, what I see around me. For me age is of small importance when engaging with people, but it is obviously young people I know best, can attempt to understand, and feel the most comfortable photographing. Ever since I stumbled upon a Leica Mini in a second-hand store, I'm always carrying a point and shoot camera wherever I go. Diaristic, I believe, is a word that describes my work the best.
The camera allows me to tap into the world more thoroughly, yet at the same time it gives an excuse not to become too attached. On one hand, I use my camera as a universal key that lets me into the world. On the other, by assuming the role of a photographer, I am granting myself a shield that helps to maintain a distance from the world and gives a sense of security.
We especially like your portraits – you seem to have a keen ability in empathizing with your subjects and probably can relate to what they feel and their experiences. Is photography also a way for you to discover yourself by looking at your peers?
I like to photograph people I know, I think mutual affection and trust are necessary for a breathing portrait to be born. For this interview you've also selected a few portraits of people I don't know that well or don't know at all; when this is the case, I work with the notion I have of the person, and it can often be wrong: the portrait ends up showing my own inclinations and fantasies.
I think, on a subconscious level, nearly all of my portraits are projections of lives I have dreamed of living. Then again, I often find myself in a brute denial of commitment, I fear that any attachment compromises my freedom. Taking a portrait allows me to empathize for a moment and then leave.
Your earliest series, Underwater Trees, shows the young people of Jurmala, the small Latvian city where you were born; while your latest, Bad Kingdom, is focused on the youth living in New York. What do you think is universal in growing up, and what depends more on where you grow up instead?
Some of the issues and mental states I relate with as a young man in the Western hemisphere are confusion and disorientation – seeking for ground in a postmodern time and dealing with the pressure from the rest of the world to find it. The place one grows up in definitely differentiates the problems, but I think, in one way or another, these issues are, if not universal, then at least common.
When Underwater Trees was in the making – it was my graduation project for the ISSP School and it largely is what it is thanks to my teachers – one of my teachers asked: what makes Jurmala different from other similar places? how growing up there is different? Honestly, I still don't know the answer. This will sound banal, but I think every place is unique because of the people who live there, their afflictions, and the stories they carry. It is up to the author whether to synthesize the idiosyncratic with the universal, and how.
For Bad Kingdom, you switched to black&white and started diversifying your subject matter. How is New York changing your approach to photography?
In a nutshell – shooting with black&white film is cheaper, and I am gaining more confidence in shooting in the streets, therefore the expanded subject matter. I moved to New York City because of school, and my studies at NYU Gallatin (the ideal school for me and the time we are living in, I believe) are changing my worldview a lot.
Every Gallatin student designs their own program of study based on their goals and interests. Since I had already studied photography, I decided to do things that are not directly related with photography, yet can wonderfully contribute to my growth as an artist and photographer. This semester, for example, I took a choreography class which broadened my understanding of creating a narrative (I am interested in photobooks). Because of that class guiding models comes easier for me now, not to mention that I had to dance for the first time in my life. I also took a seminar on mindfulness and mysticism, which has made my shooting process more attentive and meditative.
Tell us more about this portrait.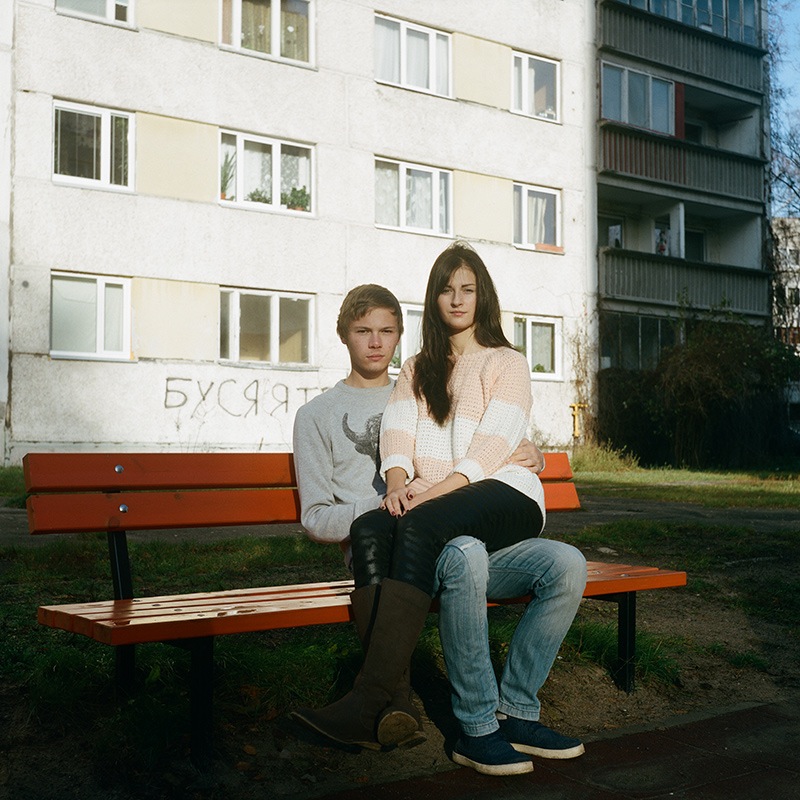 This was one of the first photographs I took after I knew I was going to make a project about my hometown (most of the Underwater Trees photos weren't taken with a purpose in mind).
While driving through Jurmala in a bus, I was writing down a list of things/people/sceneries that come to my mind when I think of my hometown. There is always love. I knew Agnese and Toms, and they were happy to have some photos of them taken. This was also one of my first times using a twin-lens reflex camera and, together with the mindset that I was working on a project now, I took the whole thing quite seriously. We walked around the neighborhood a bit, and the shooting turned out really relaxed and fun.
Now you choose one of your images that is a favorite, and tell us why.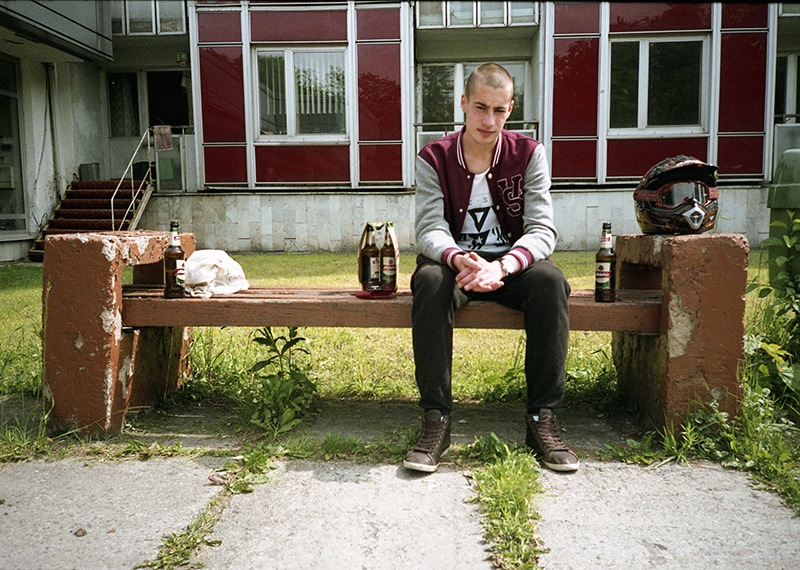 I like this photograph, I think it represents Underwater Trees as a whole. In a small place like Jurmala, when you have a camera, you inevitably become one of the neighborhood photographers and do photoshoots with people. Finding a good location is always the hardest thing – both me and the subjects know that the place we live in is boring.
With Alan, we drove to an abandoned hotel that is visible in the background, which has a swimming pool inside. We knew that there was a guard so we brought a four-pack of beer to bribe him and get in. He turned out to be beyond persuasion. So we sat down on the bench and drank a beer. Aside from the story, I think the photograph is very rich by itself.
Who are some of your favorite contemporary photographers?
Dirk Braeckman, Mark Peckmezian, Mark Steinmetz, Ren Hang, Shae DeTar, Yoshinori Mizutani.
If you asked me in conversation though, I couldn't remember many names. I think today it is no longer possible to pinpoint a few influences; at least I am constantly sliding through the culture and snagging bits and pieces of what I like, not really bothering to remember who has made them. How this hoarded material gets manifested into my own works is up to my subconsciousness, and I'm in no position to talk about it.
Do you have any other passion beside photography?
I like literature, I'd like to make a book that would synthesize my photography and writing. I'm interested in meditation and yoga, and how they can improve one's health and well-being.
Choose your #threewordsforphotography.
Peaceful. Dream. Memories.