Photos by Yoshinori Mizutani
Help! Swarms of Fluorescent Parrots Are Taking Over Tokyo!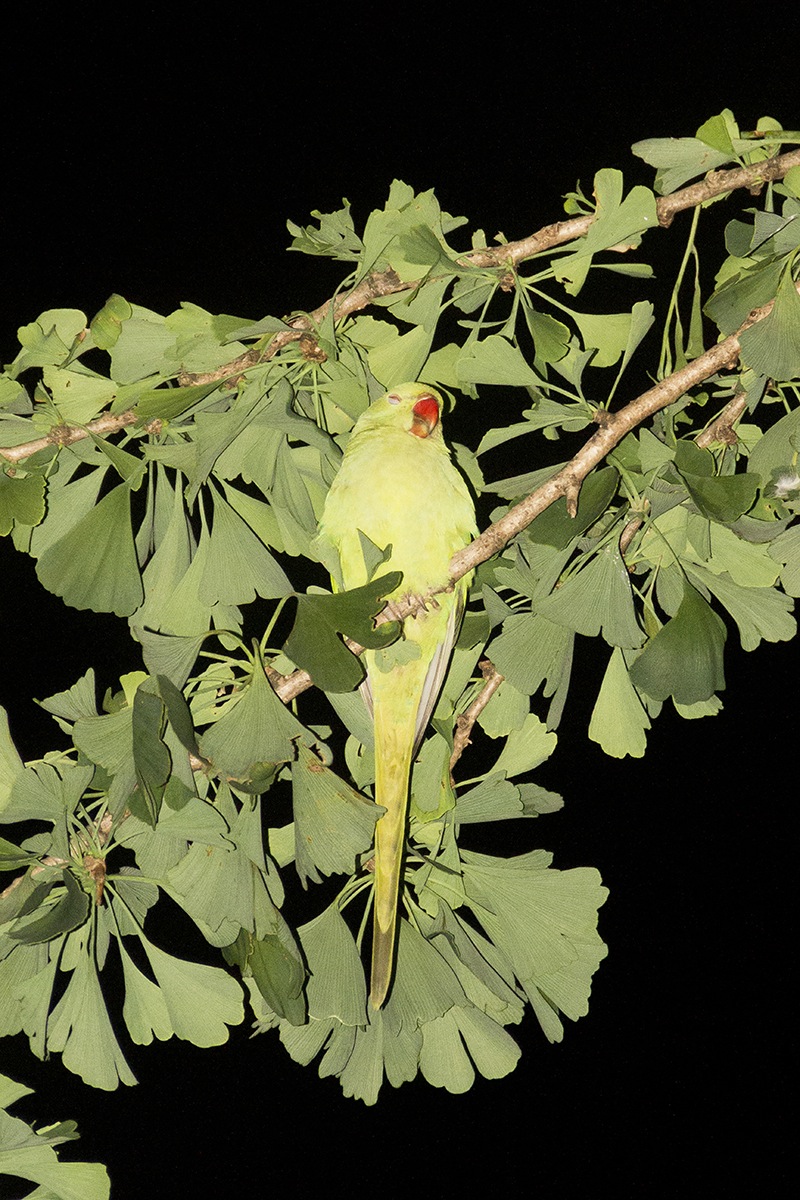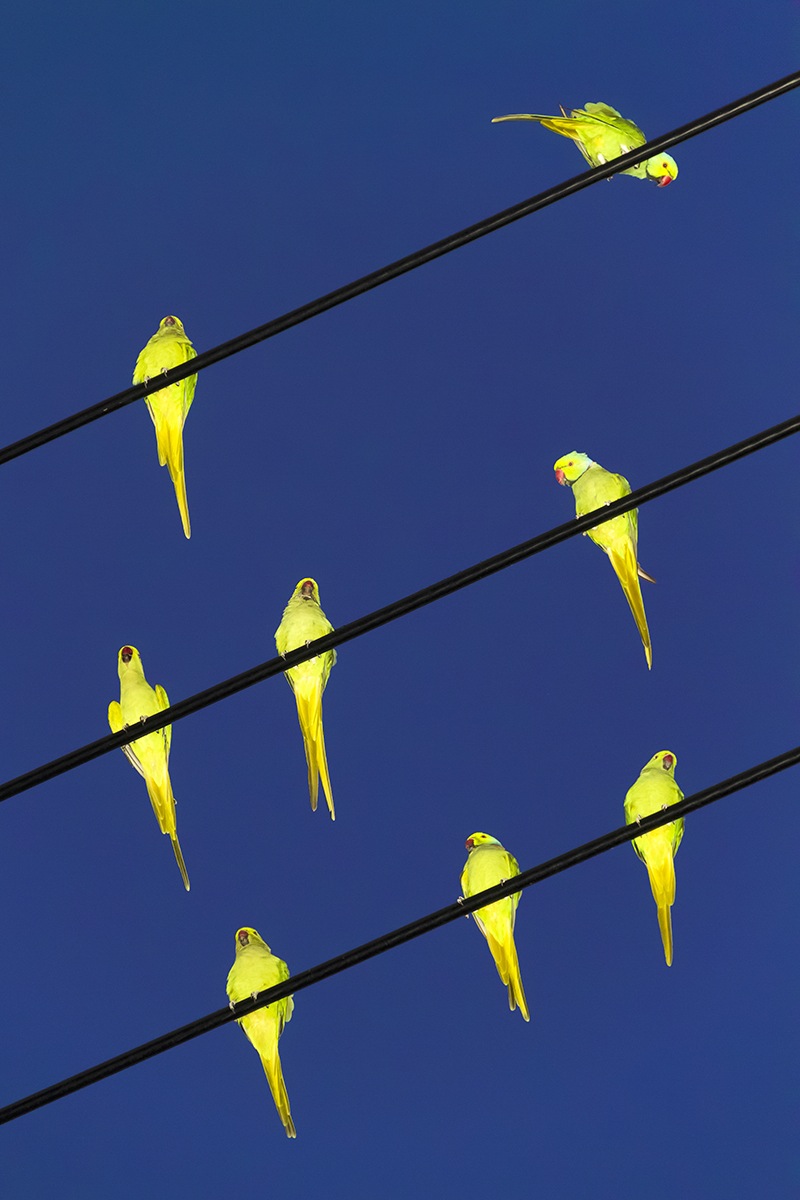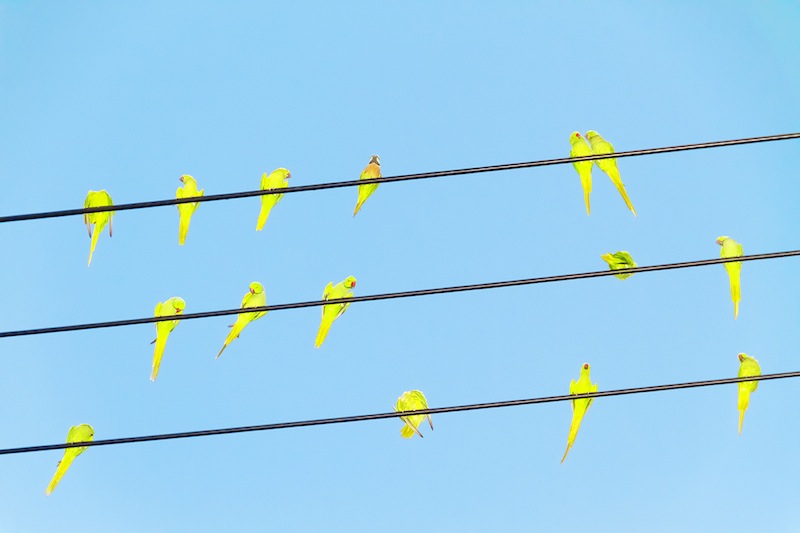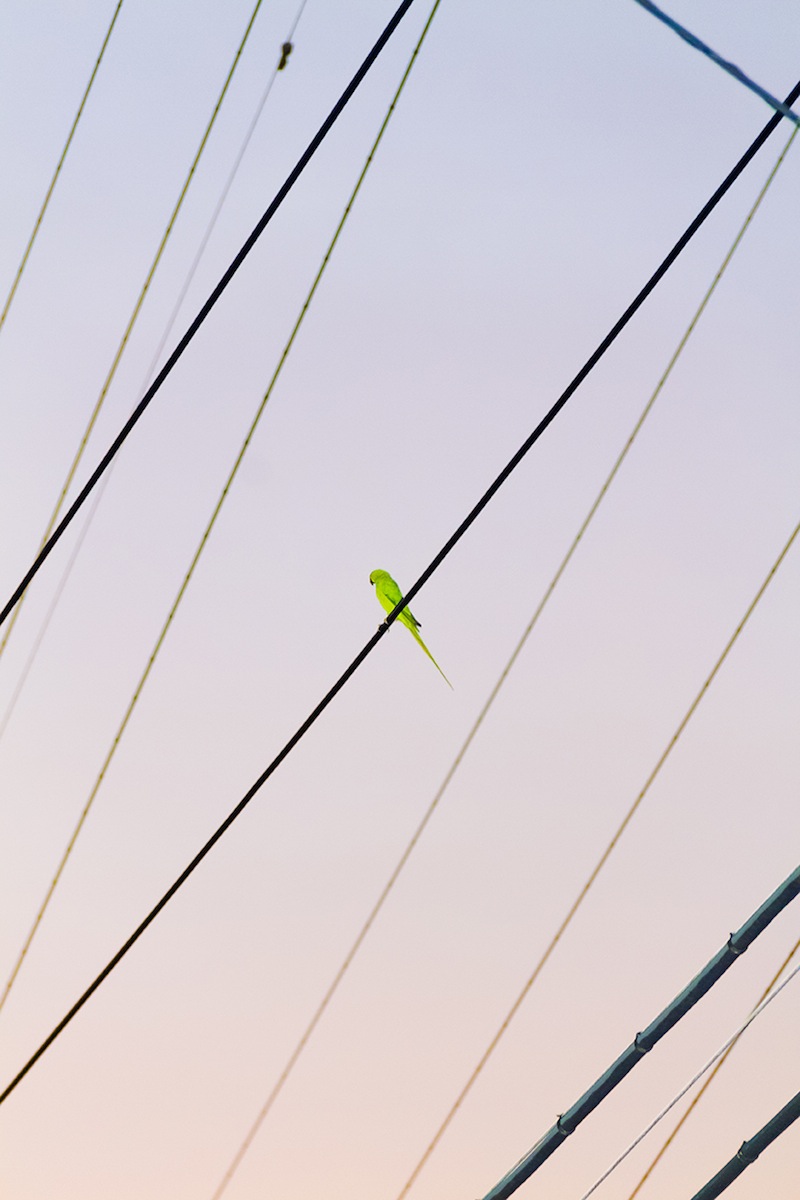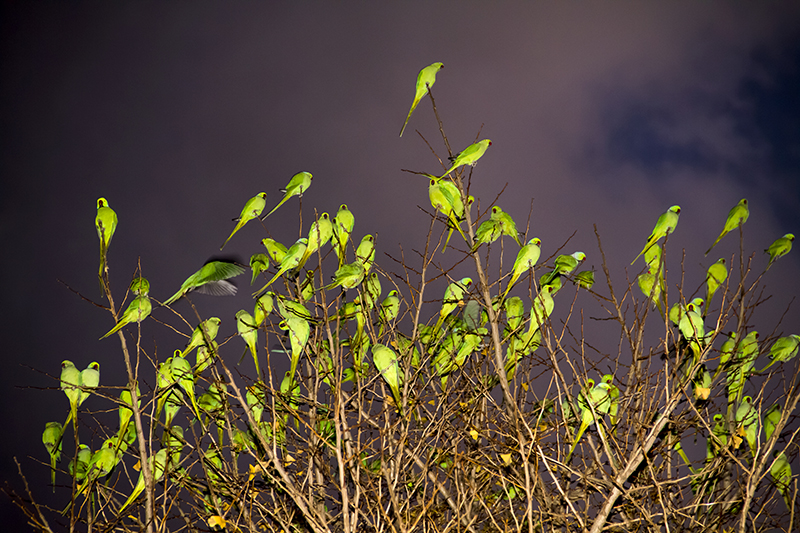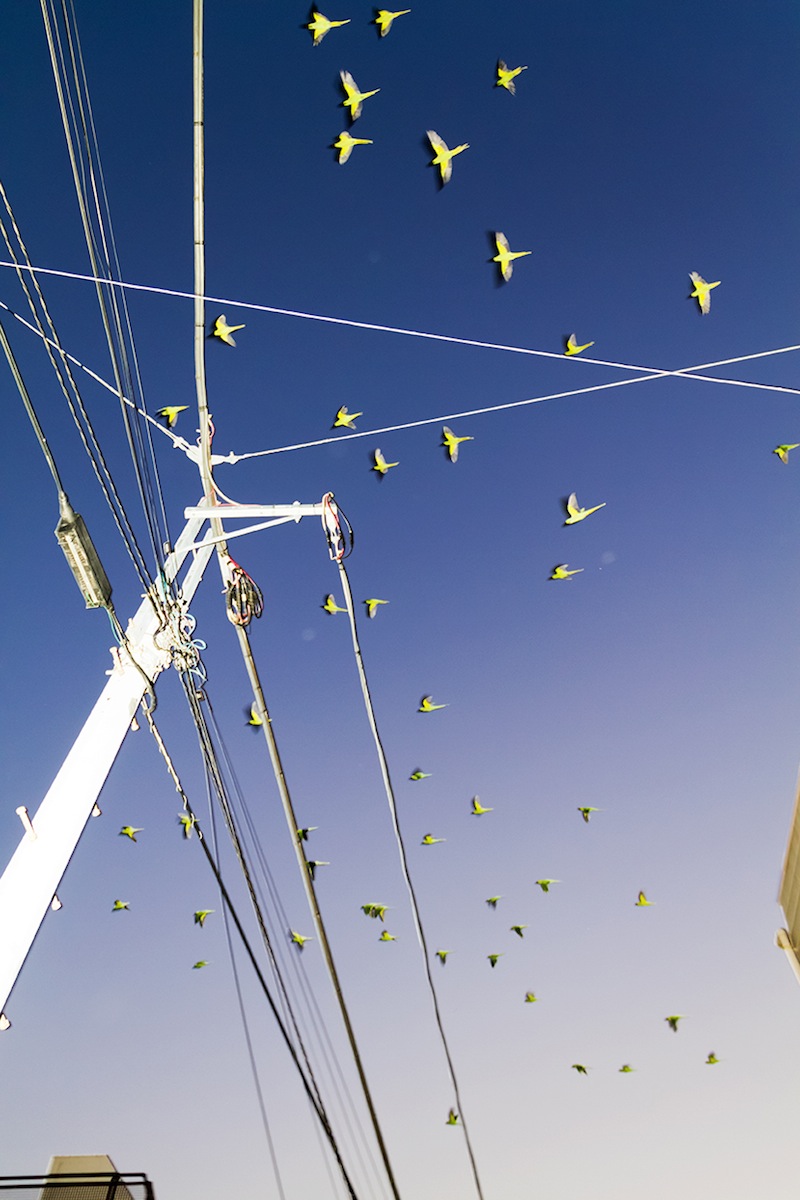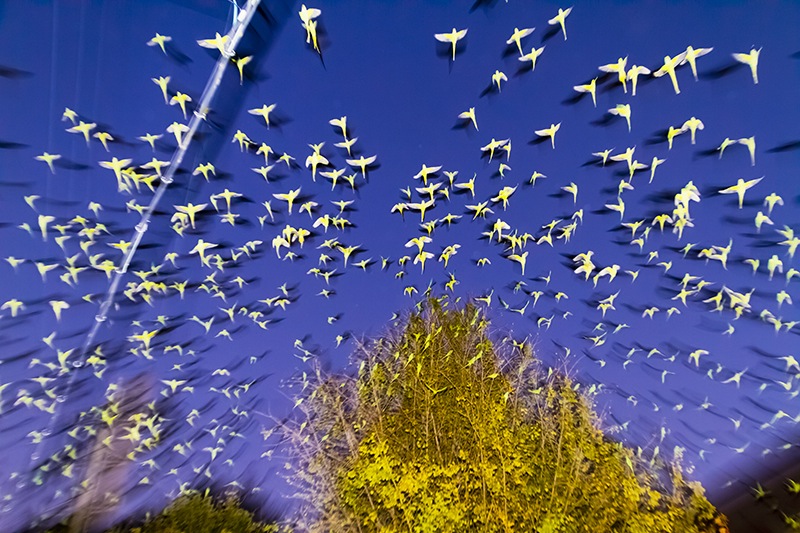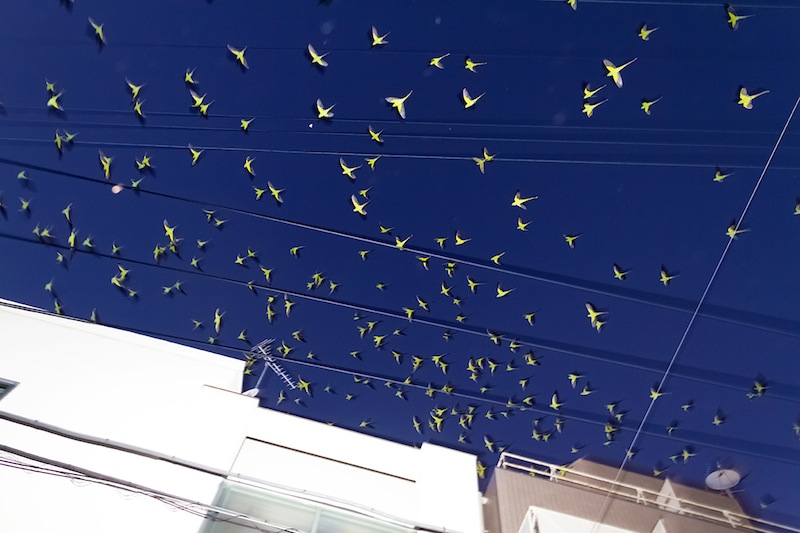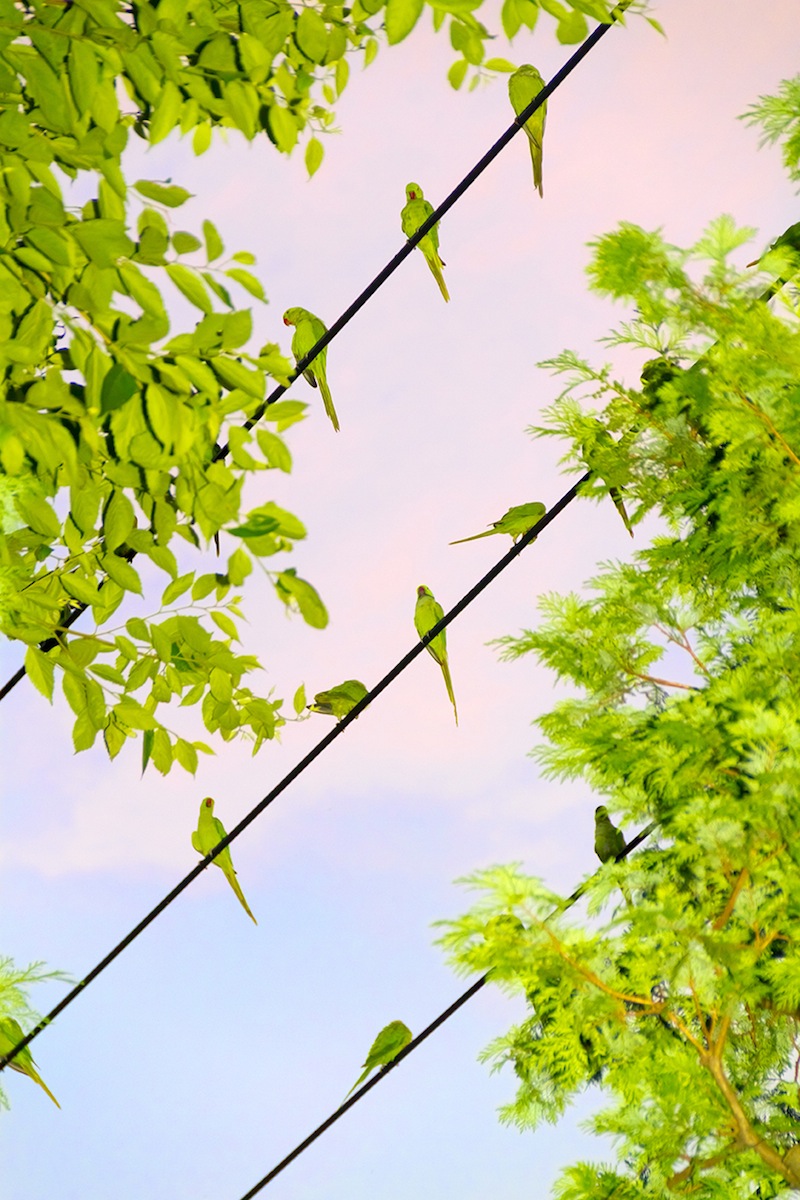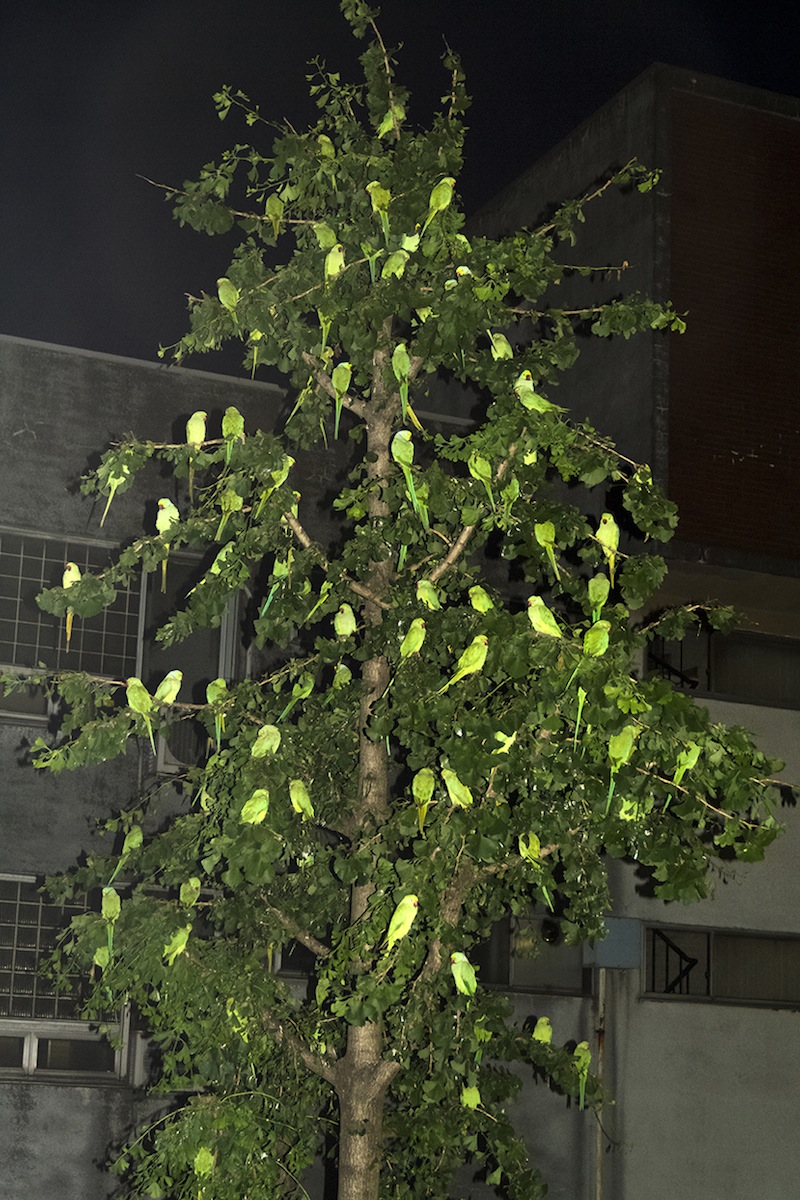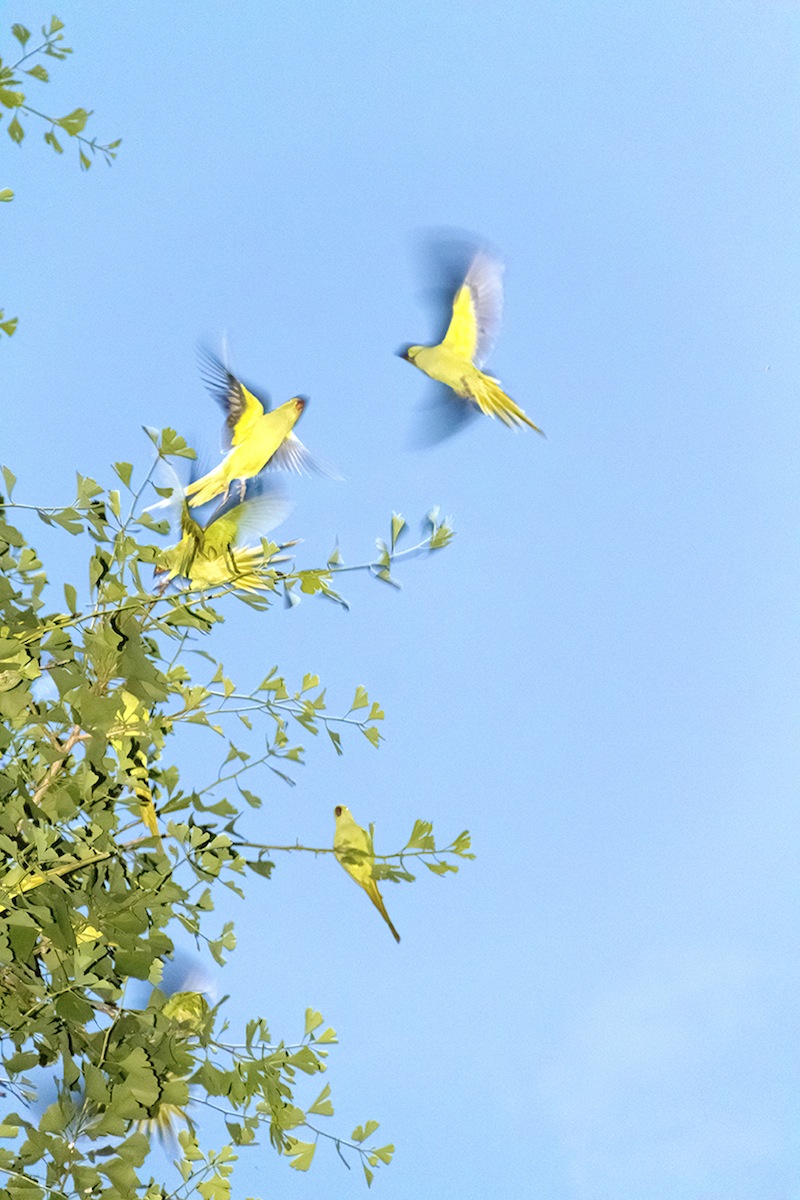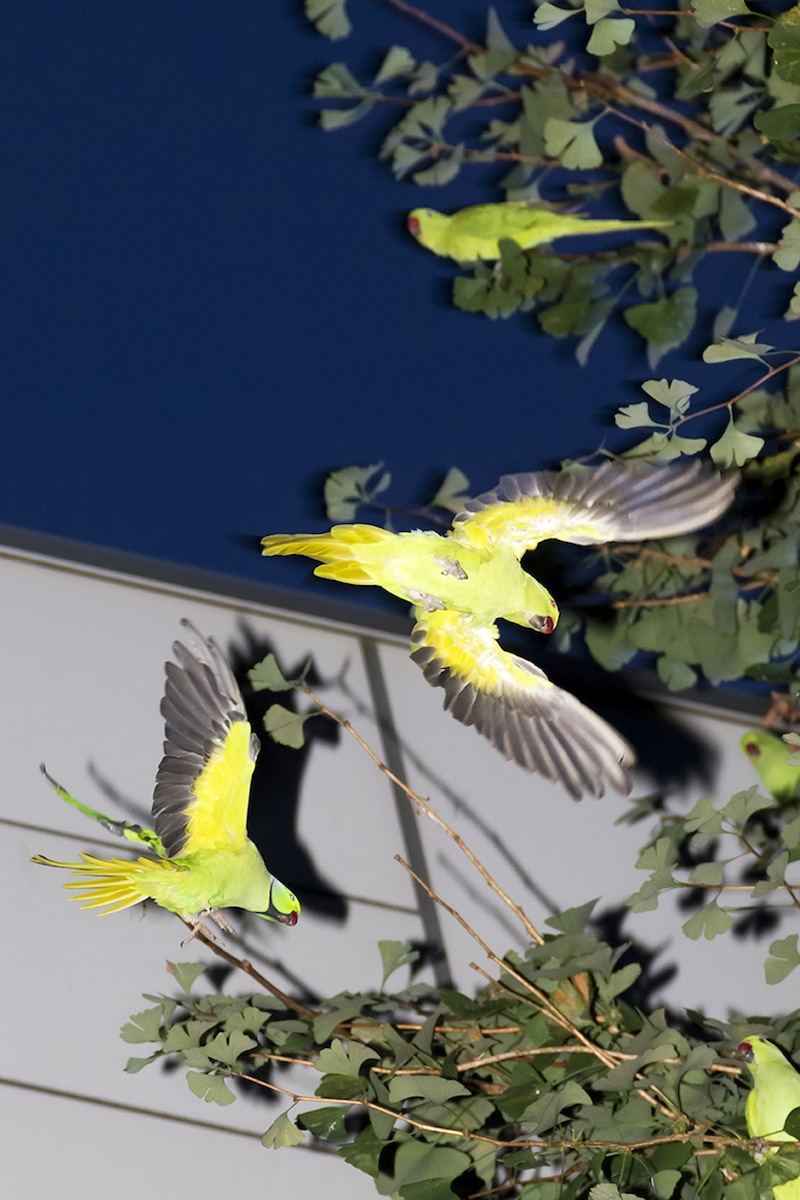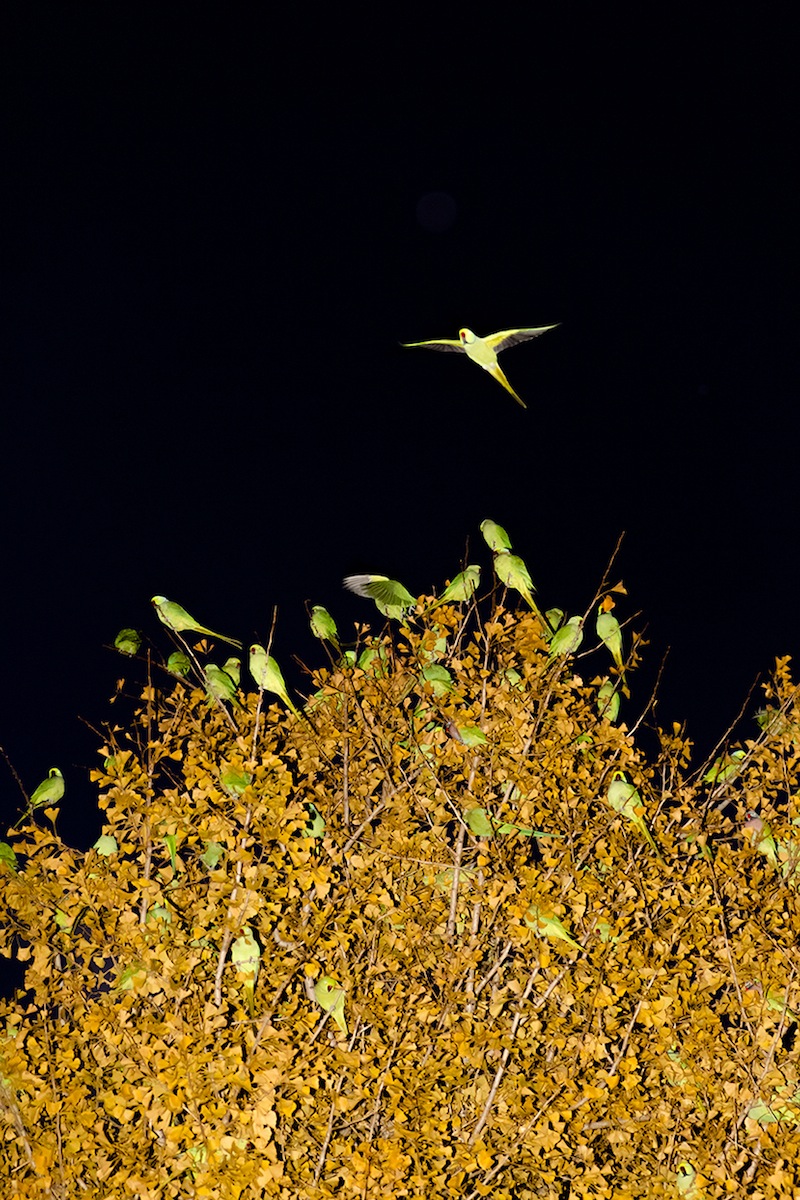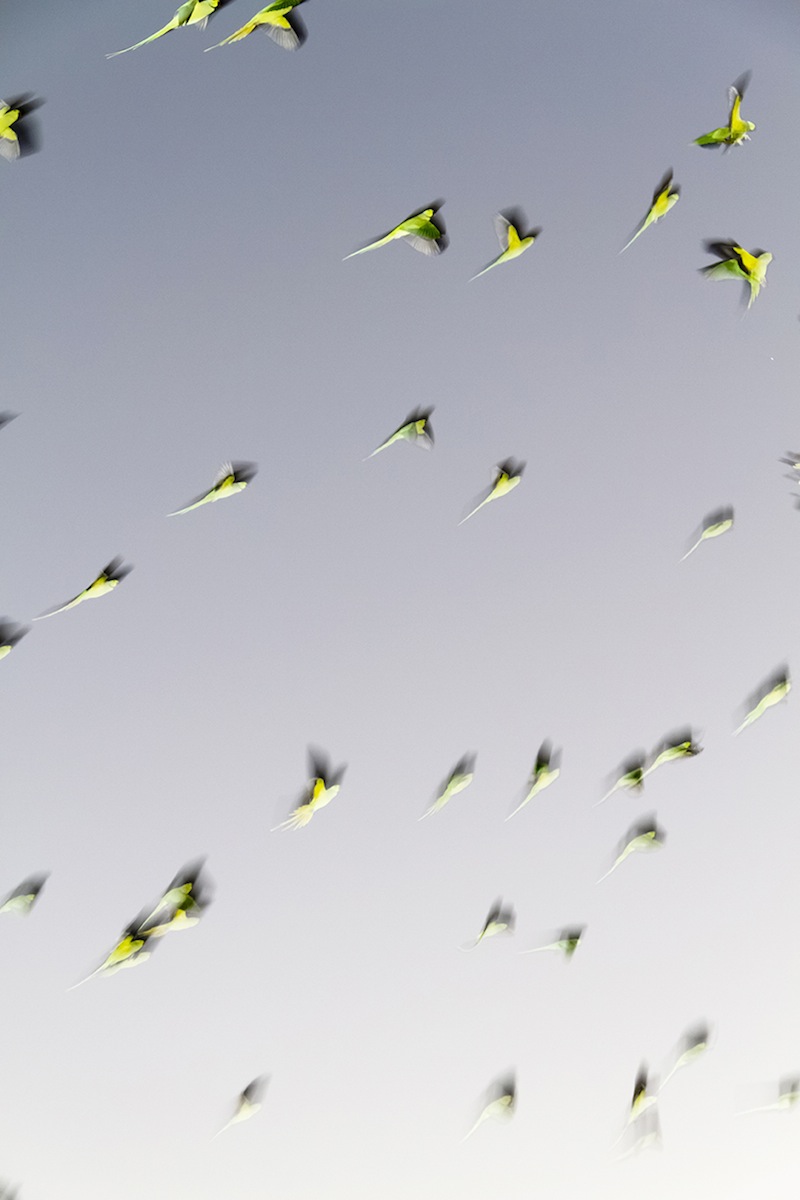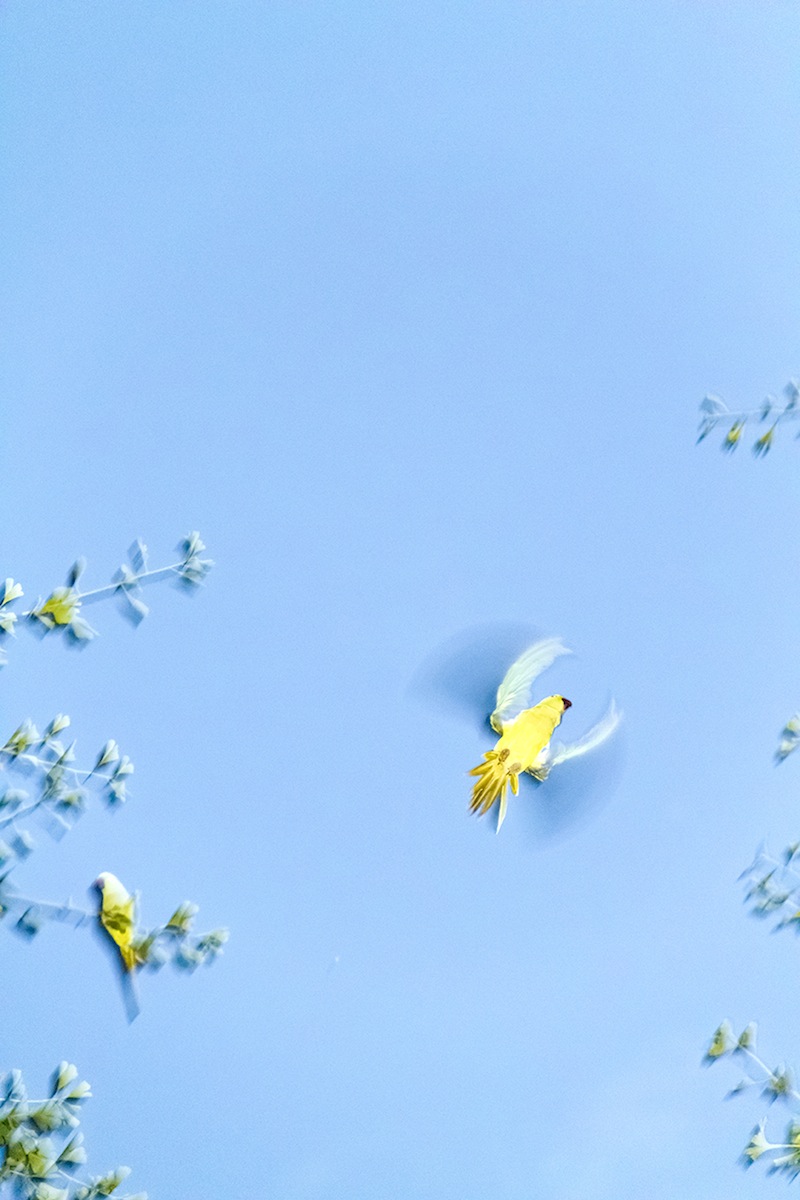 The first time Japanese photographer Yoshinori Mizutani saw a flock of hundreds of parakeets flying to the elm tree near his house, in Tokyo's Setagaya ward, he got a little bit scared. Parakeets are a small-sized species of parrots usually found in tropical countries, and in any case certainly not in Tokyo.
So Yoshinori did some research, and discovered that parakeets were introduced in Japan between the 1960s and 1970s from India and Sri Lanka, to be sold as pets. At some point though, the birds went wild and multiplied in number, and have become an odd addition to Tokyo's local fauna.
Now, show of hands: who thought of Alfred Hitchcock's 1963 film The Birds upon seeing Yoshinori's pictures? Right, we did too. But while Hitchcock's birds were black, ominous crows, the parakeets in Yoshinori's series Tokyo Parrots are tiny, cute and boast a dazzling lime green plumage. Yoshinori followed the parrots for about a year, studying their movements and discovering their biggest nest in a gingko tree in the Tokyo Institute of Technology campus. The strobe lights he used to photograph the birds make the parakeets' green feathers look almost fluorescent, creating a very visually interesting contrast with Tokyo's blue sky.
Tokyo Parrots is available as a photobook published by Amana / IMA Photobooks – see here for more details.