Photos by Michele Borzoni
Michele Borzoni Photographs Thousands of Italians Applying for a Job in the Public Administration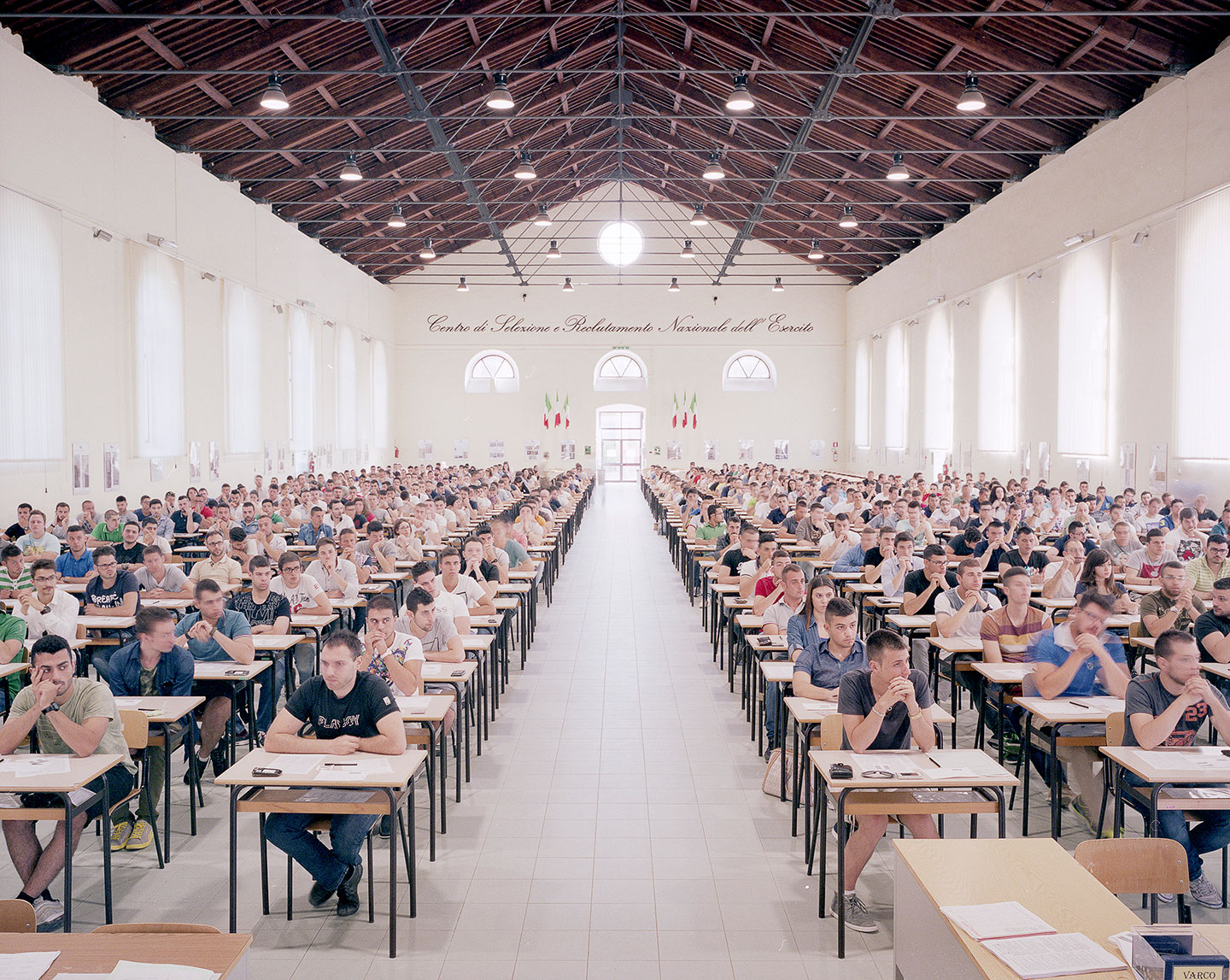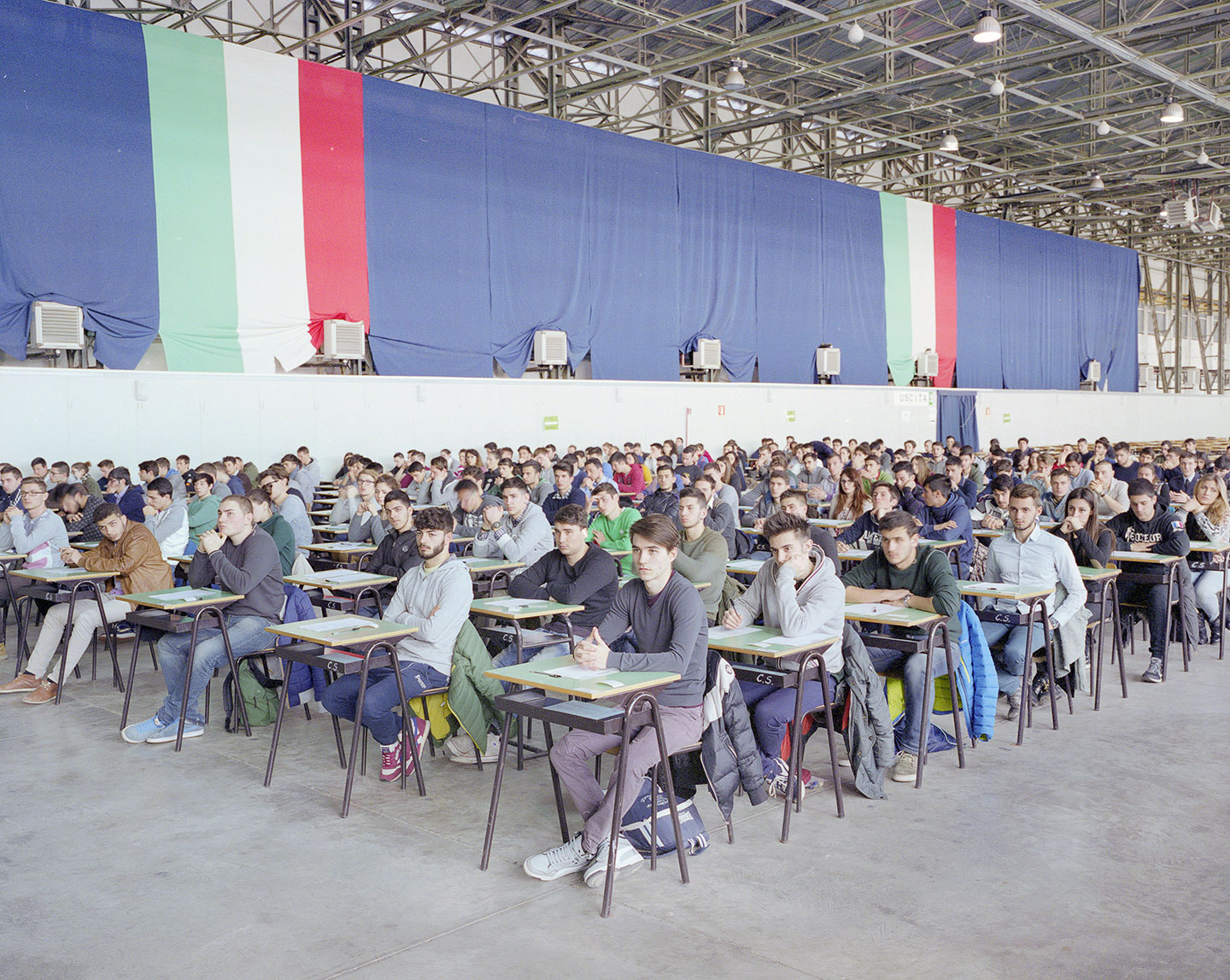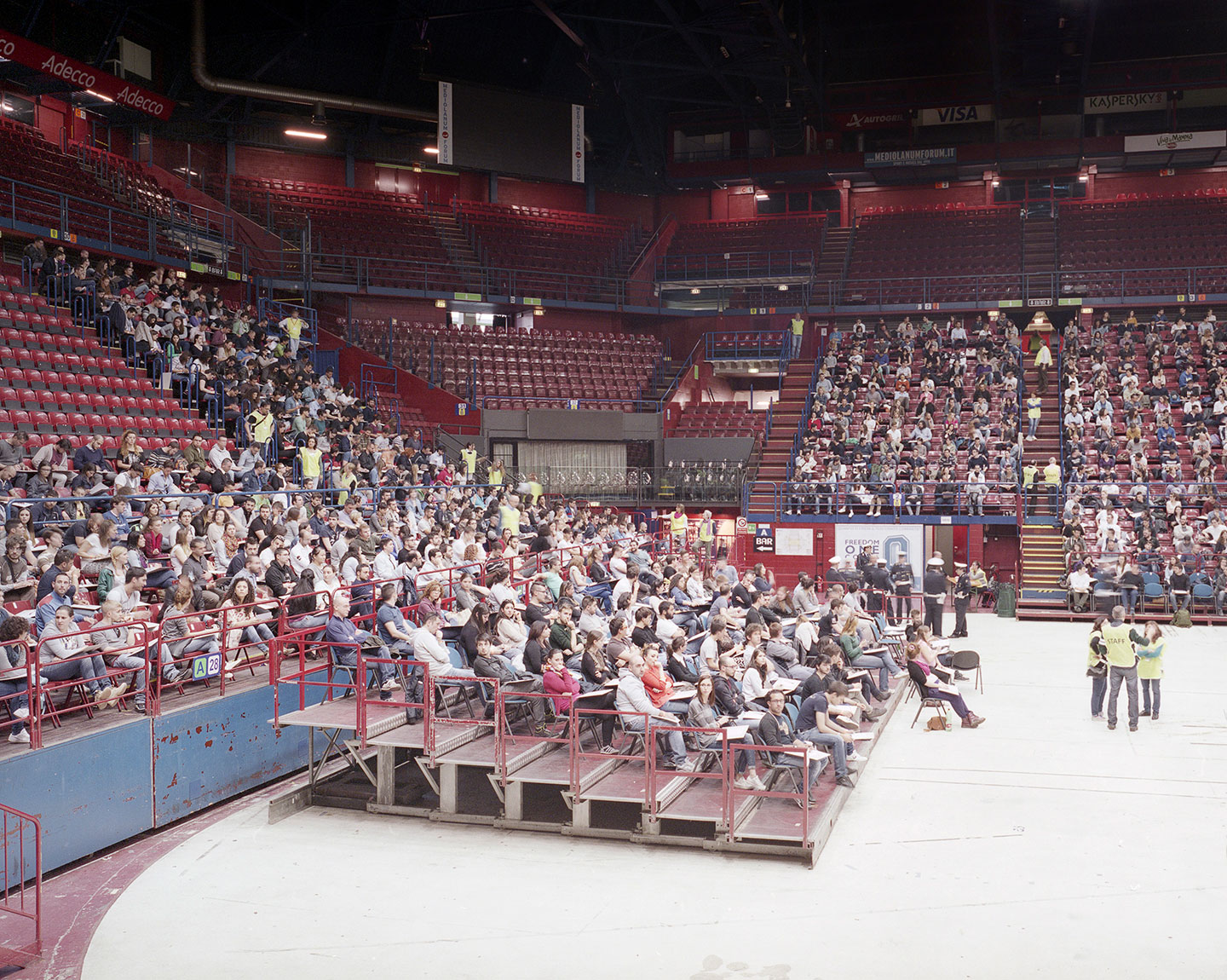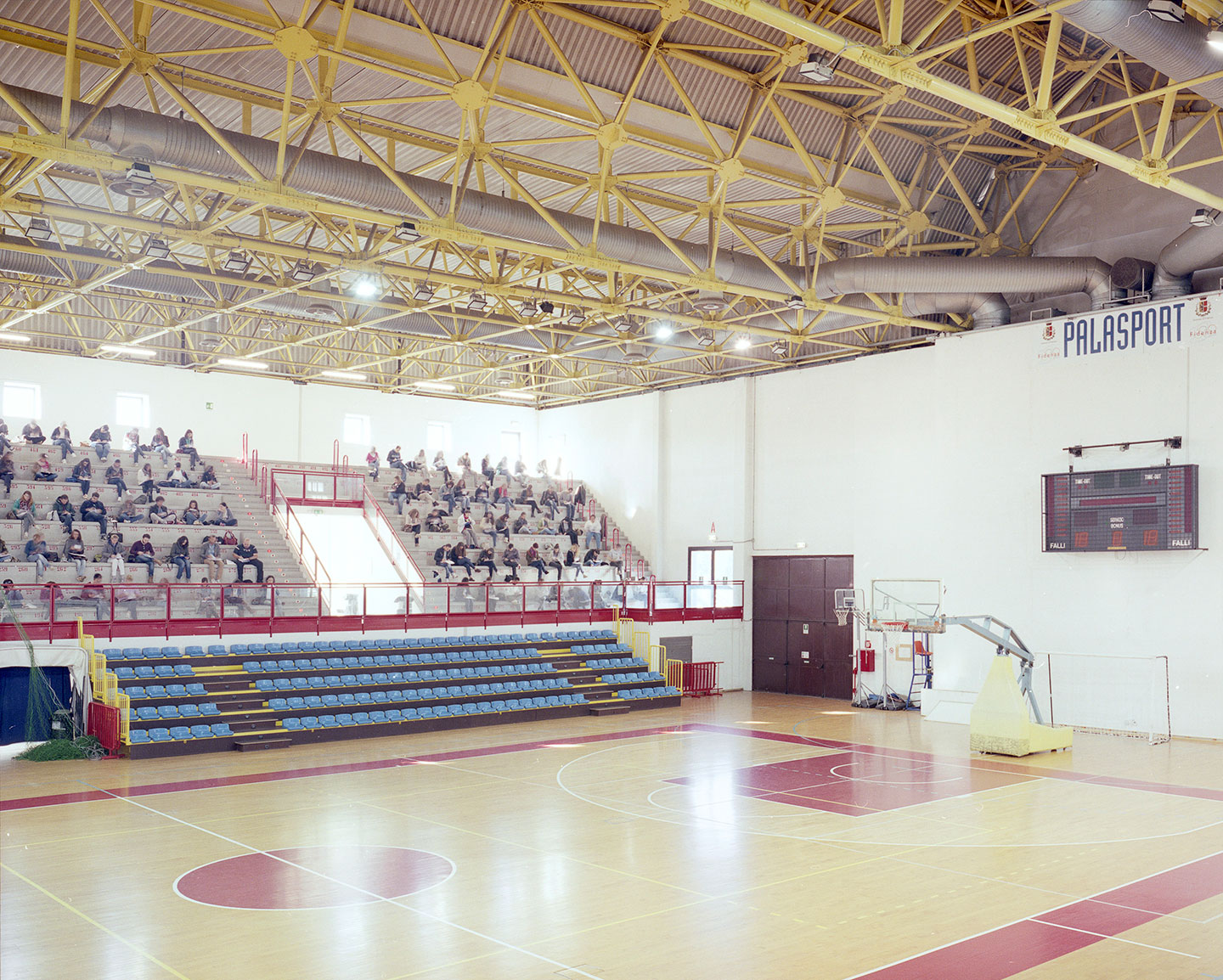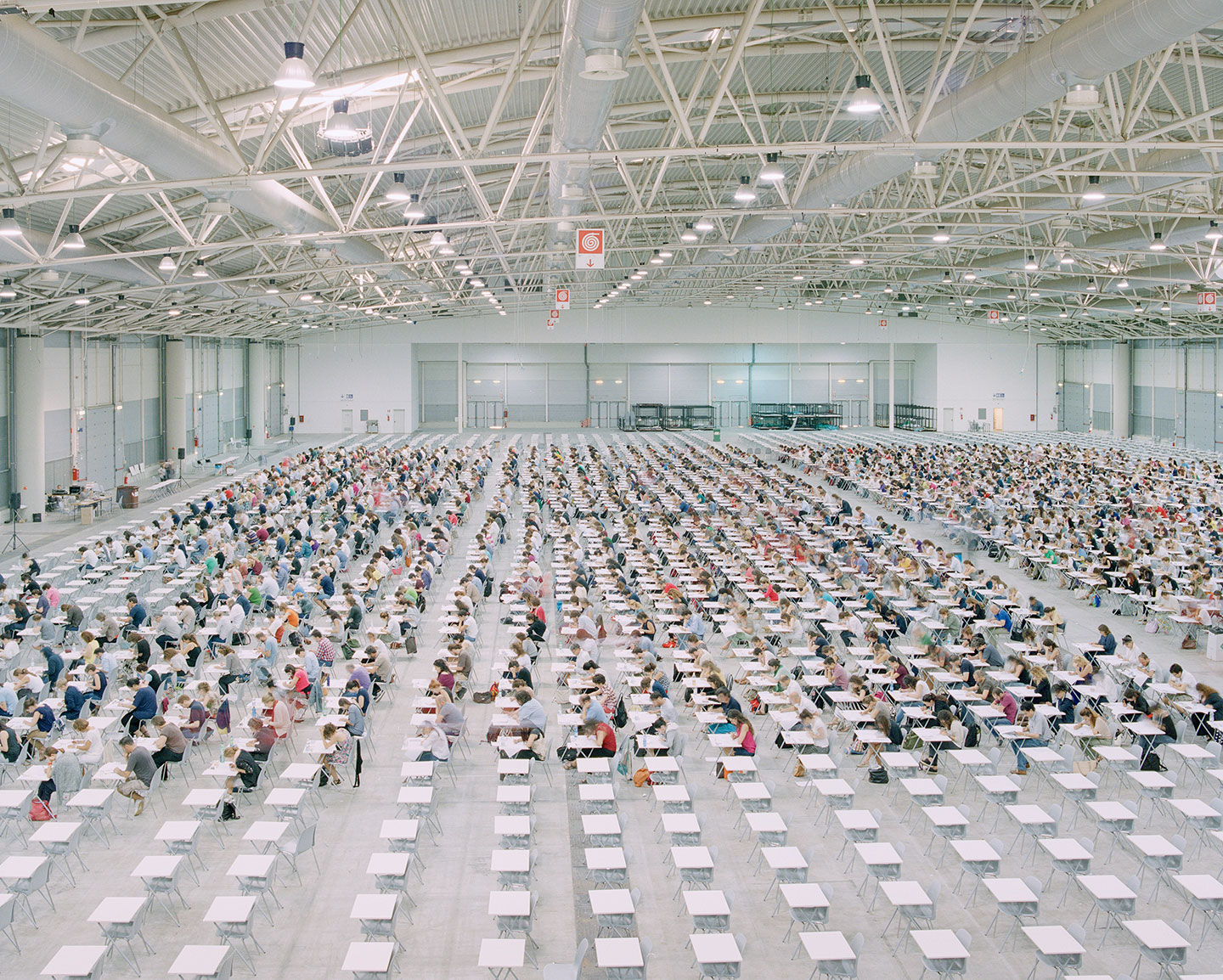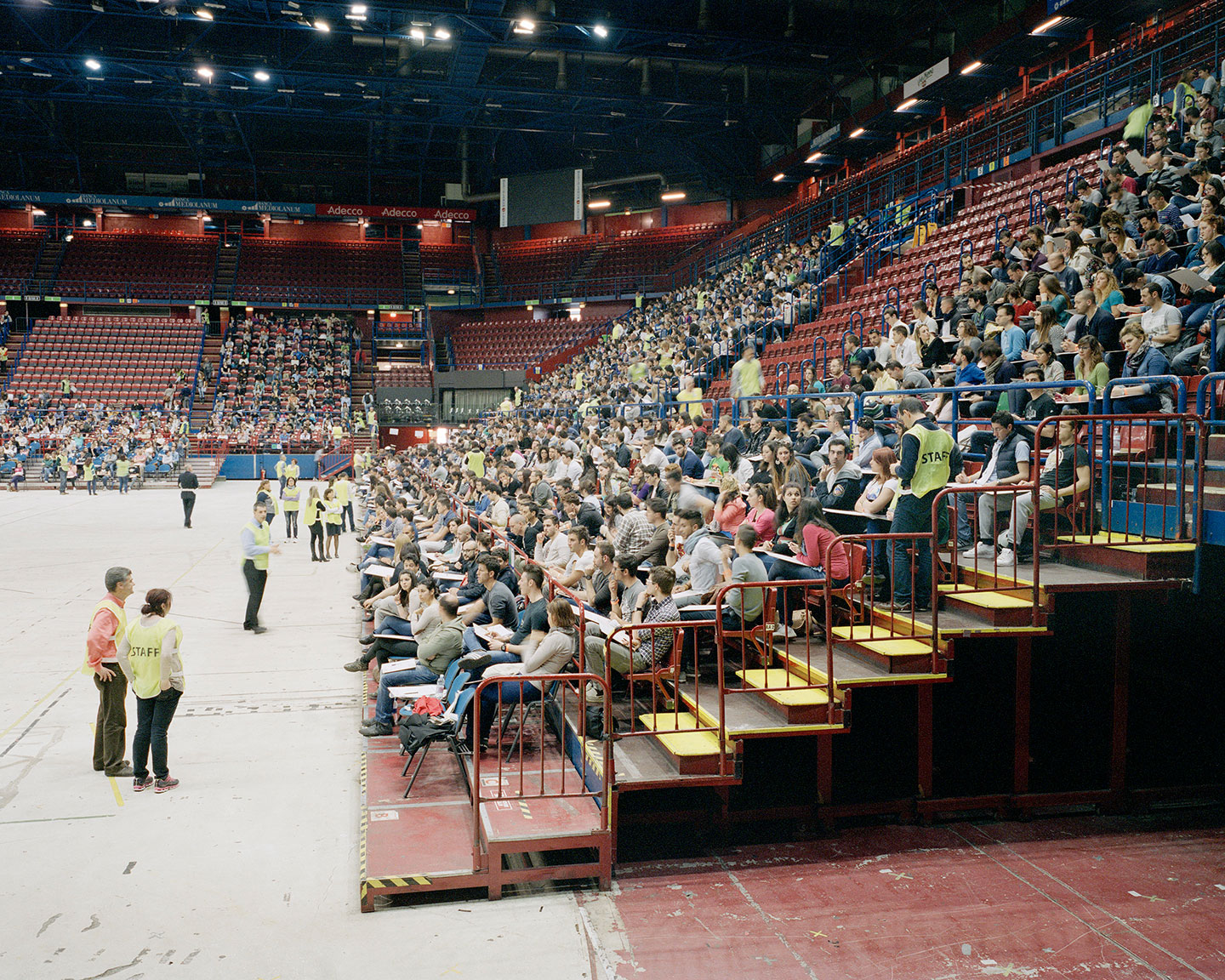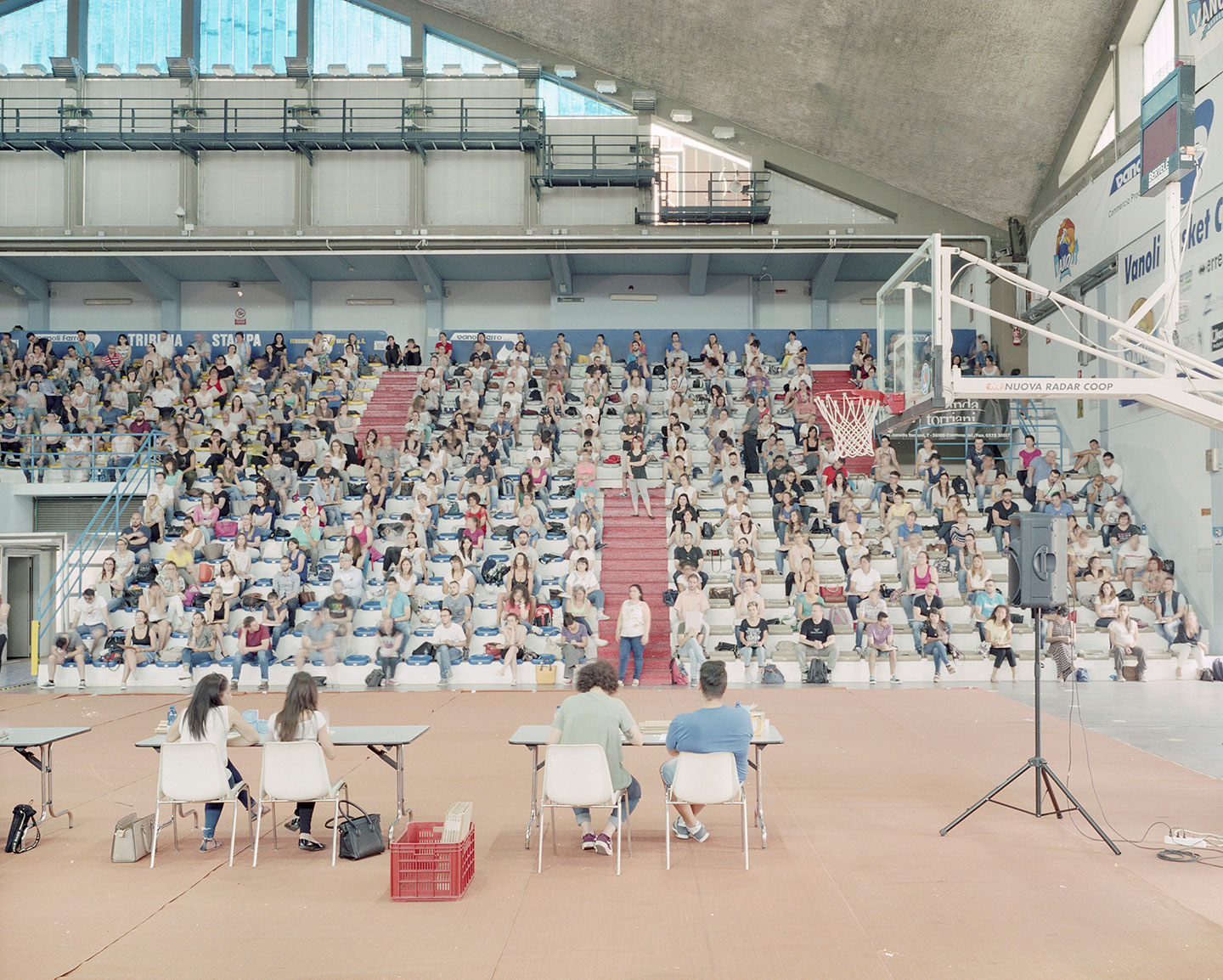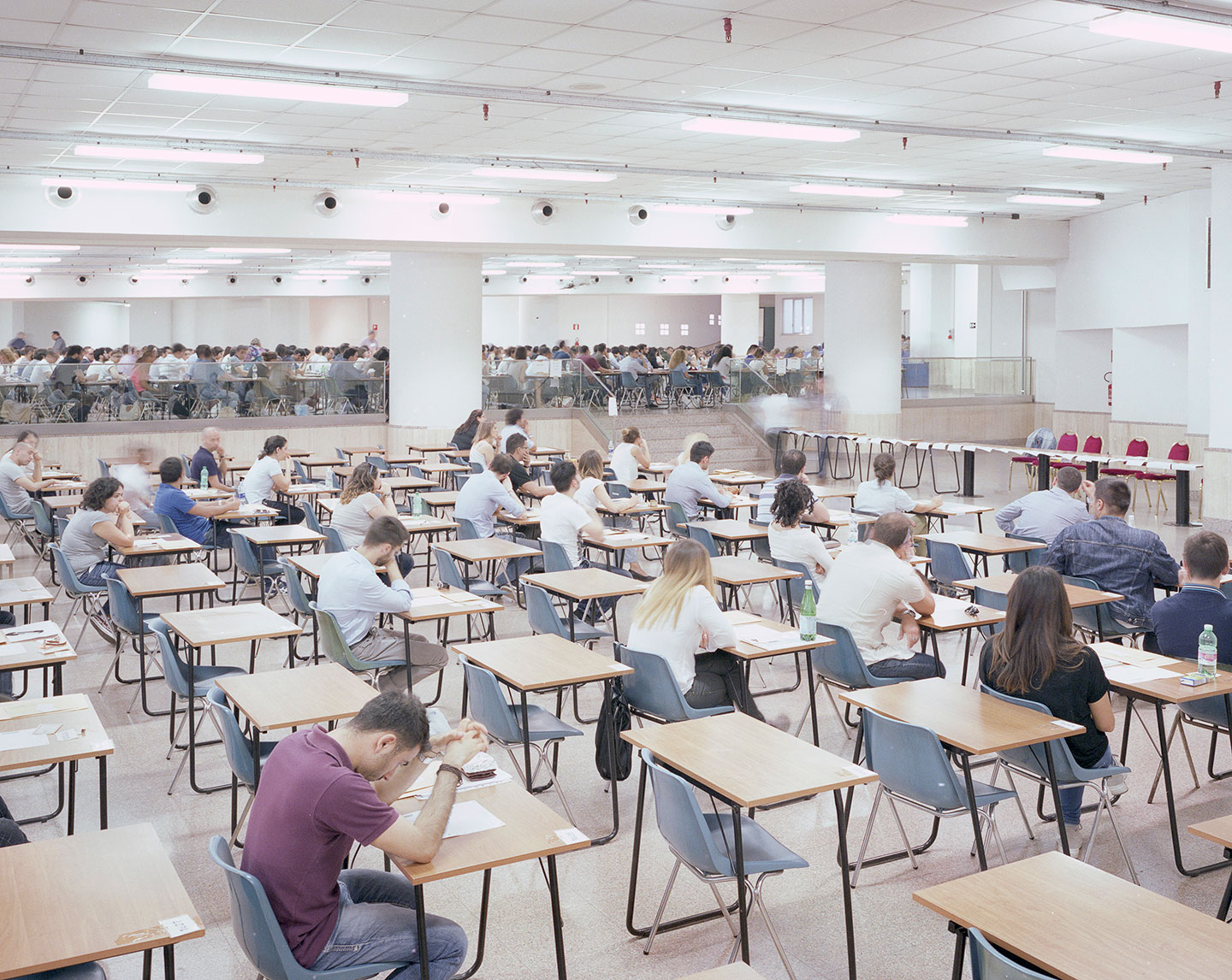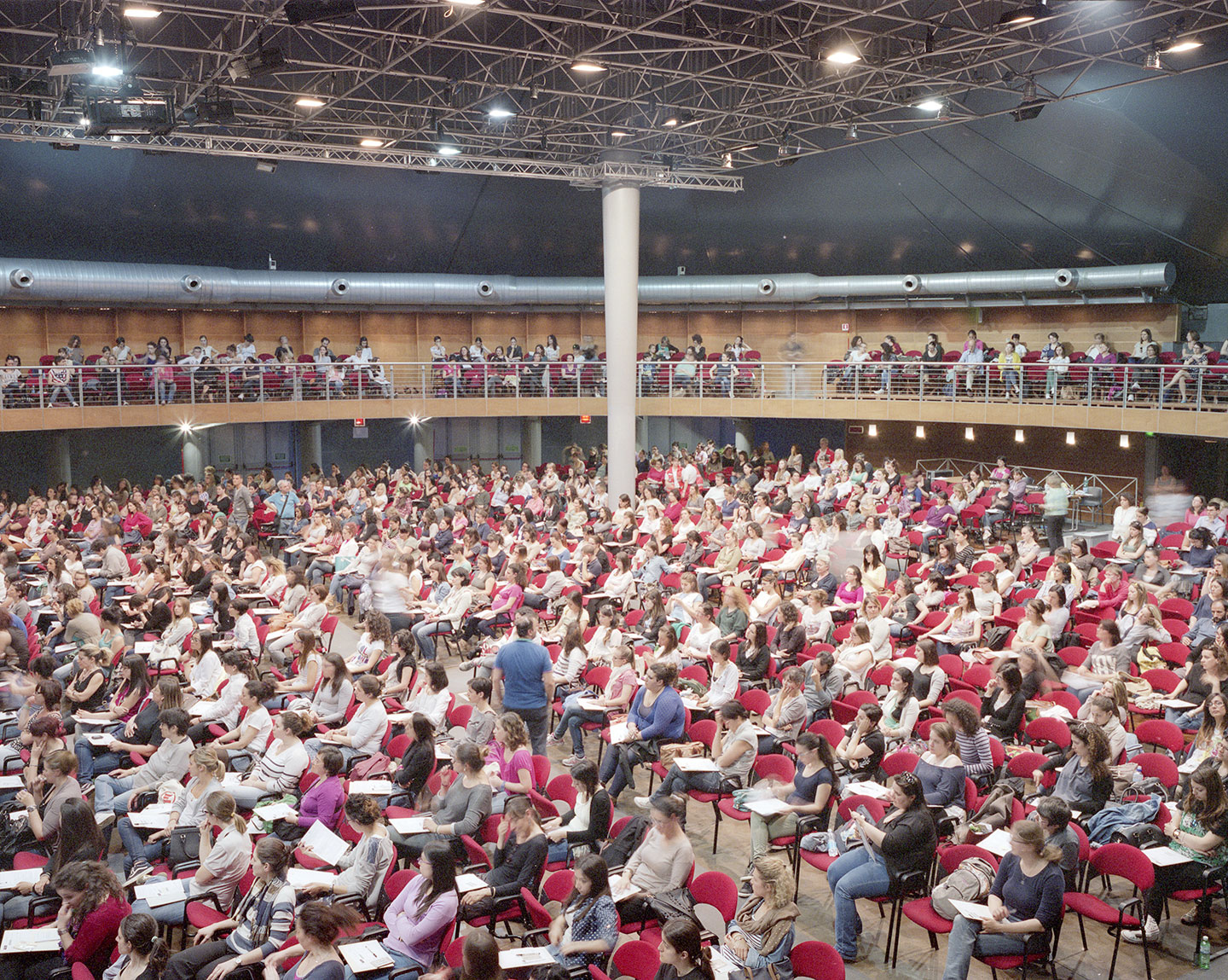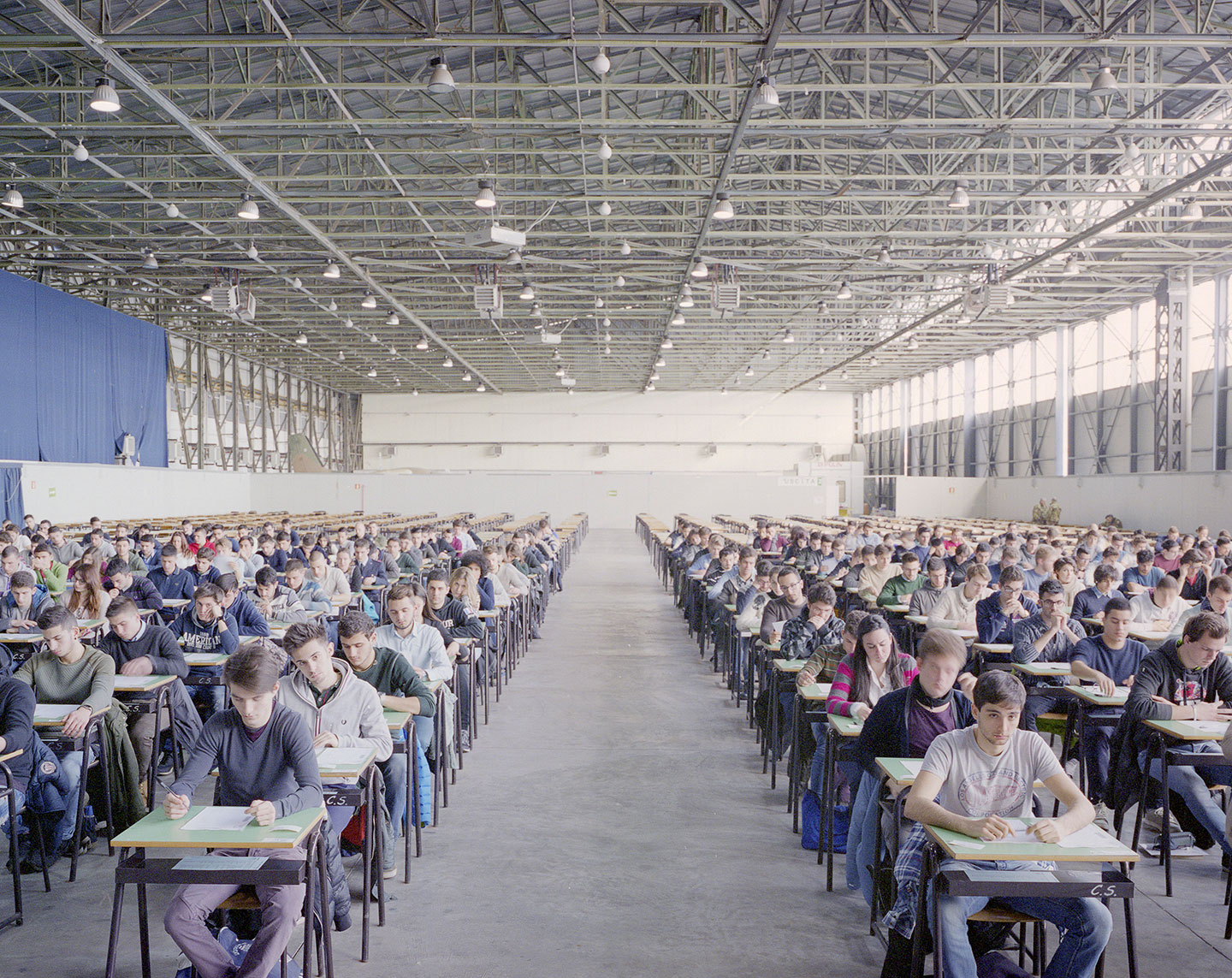 In these years of economic crisis, the rates of unemployment in Italy have increased dramatically across all age ranges, and among younger people in particular: over 40% of them are currently out of a job. For many, finding a placement in the country's public administration through an open examination is therefore a prized opportunity, one that they try to take even though the jobs offered to the thousands of applicants are often just a few. 37 year-old Italian photographer Michele Borzoni, a member of the TerraProject collective, witnessed the pre-selections of some of these examinations and took stunning photos that emphasize the multitudes of the participants.
Hello Michele, thank you for this interview. What are your main interests as a photographer? 
I'm interested in documentary photography, especially when it uses a more contemporary language and when it investigates the societies we live in. I'm inclined towards themes that we're directly involved with, rather than working on exotic realities.
Please introduce us to Workforce — Open Competitive Examinations. 
Its's a series of images belongs to a wider project, Workforce, which explores how Italy's professional world is changing. Specifically, the Open Competitive Examination chapter is about seeking a job in the public administration.
How did you get the idea of photographing Italy's applicants to open exams? 
I was looking for a way to tell the story of the thousands—if not millions—of people who look for a job in Italy's public sector. Many of my friends have participated and still participate in such exams.
As a photographer, I always try to imagine what kind of photographs I want to make before I make them, and so I started thinking of these masses of de-personalized people who go through these selections. The series largely focuses on the places where the exams have place, which are often normally used for other purposes, like hosting sports events or concerts. In the end, it's a way to show contemporary Italy through photographs of interiors that remind more of landscape photographs.
What was your intent in creating this series? What did you want your images to communicate? 
Open exams are usually quite humiliating for the applicants. The number of job placements available for each competition is so much smaller than the number of participants that they are more like lotteries, especially the pre-selections I photographed (which count the highest number of candidates). My goal was to convey the idea of these individuals—each one with a story, dreams and above all, rights—being reduced to numbers and codes.
Can you talk a bit about your approach to the work? Why did you think photographing the "classes" of applicants was the best fit for the story? 
I shot all the photographs from a distance and from a high vantage point to stress the presence of the multitude. I photographed the participants to nine different exams across Italy, and it took almost a year. It was very difficult: I had to search for the exams, go take a look the places where they would have been made—which was a fundamental element for me—and eventually gain the permission to shoot (Italy's bureaucracy is very complicated; open exams perfectly epitomize it). I'm quite happy with the final work: it touches on a topic that is so relevant to me and my generation, but that was never visually documented before.
Did you have any specific references or sources of inspiration in mind while working on Workforce — Open Competitive Examinations?
I like a lot landscape and architecture photography—images that are meditative, slow, sometimes detached, and full of details. Mitch Epstein and Stephen Shore are just two photographers who do such work and that I admire.
How do you hope viewers react to Workforce — Open Competitive Examinations, ideally? 
I hope that they look for themselves in the images, that they look for someone they know, or that they simply recognize themselves from an experience they lived and told their parents and friends about.
What have been the main influences on your photography?
My background is in documentary photography and photojournalism. Perhaps my biggest influences were my colleagues of TerraProject, the collective I've been a member of for over ten years. By now, they're like my brothers more than just colleagues.
Who are some of your favorite contemporary photographers?
Alec Soth, Jerome Sessini and Armin Linke.
Choose your #threewordsforphotography.
Collective. Together. Honest.