Photos by Wilma Hurskainen
The Woman Who Married a Horse — Girls and Horses Pose for Wilma Hurskainen's New Photobook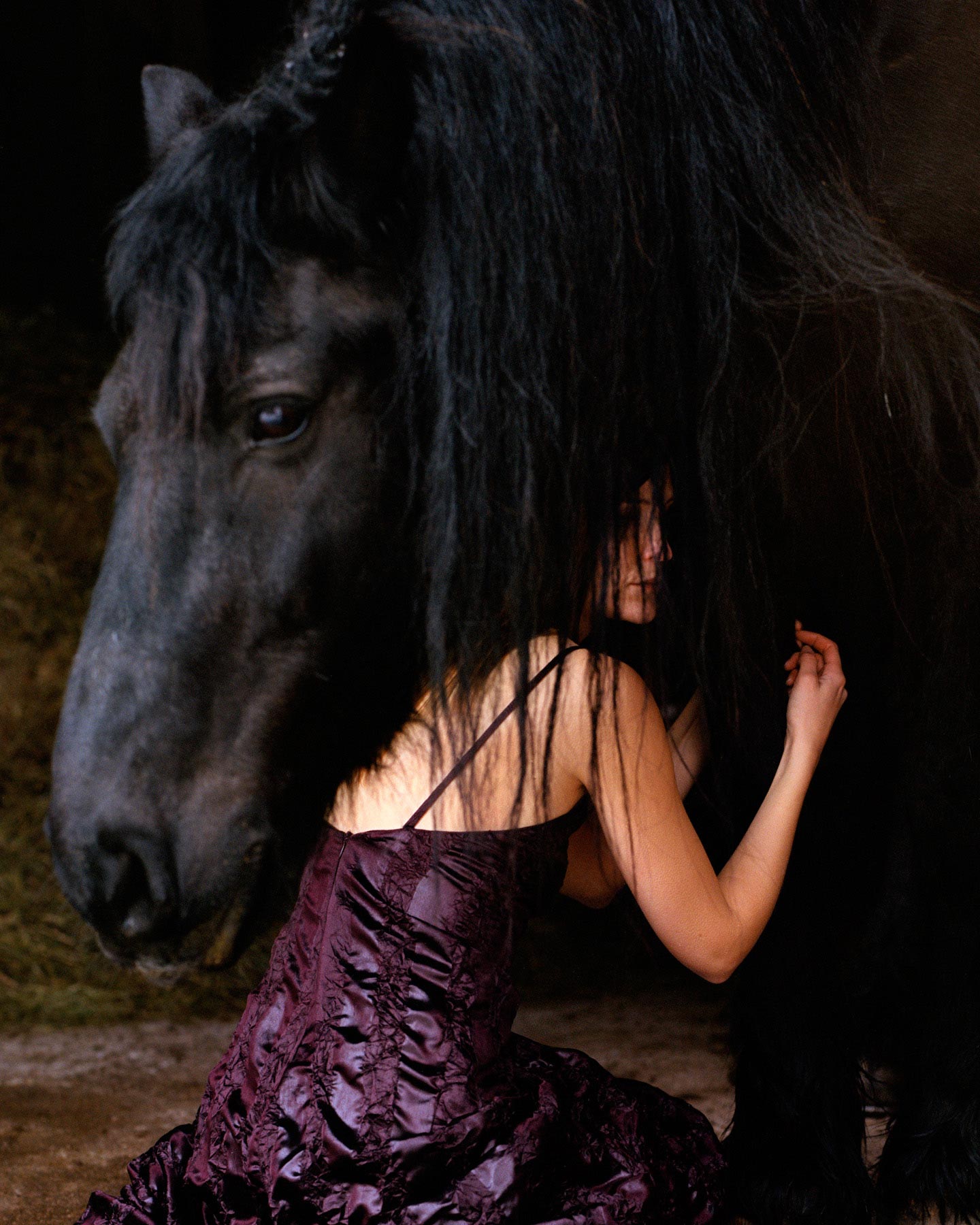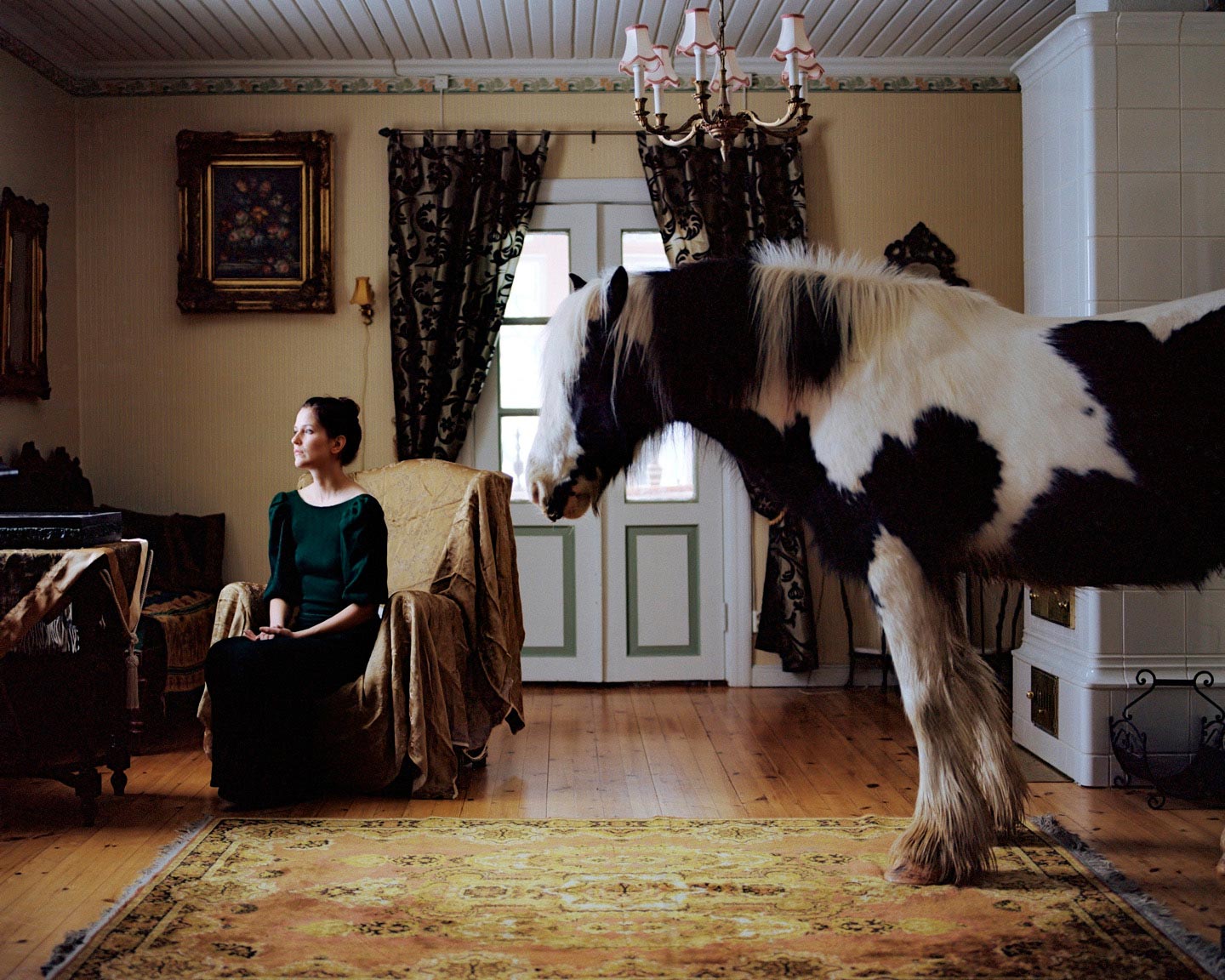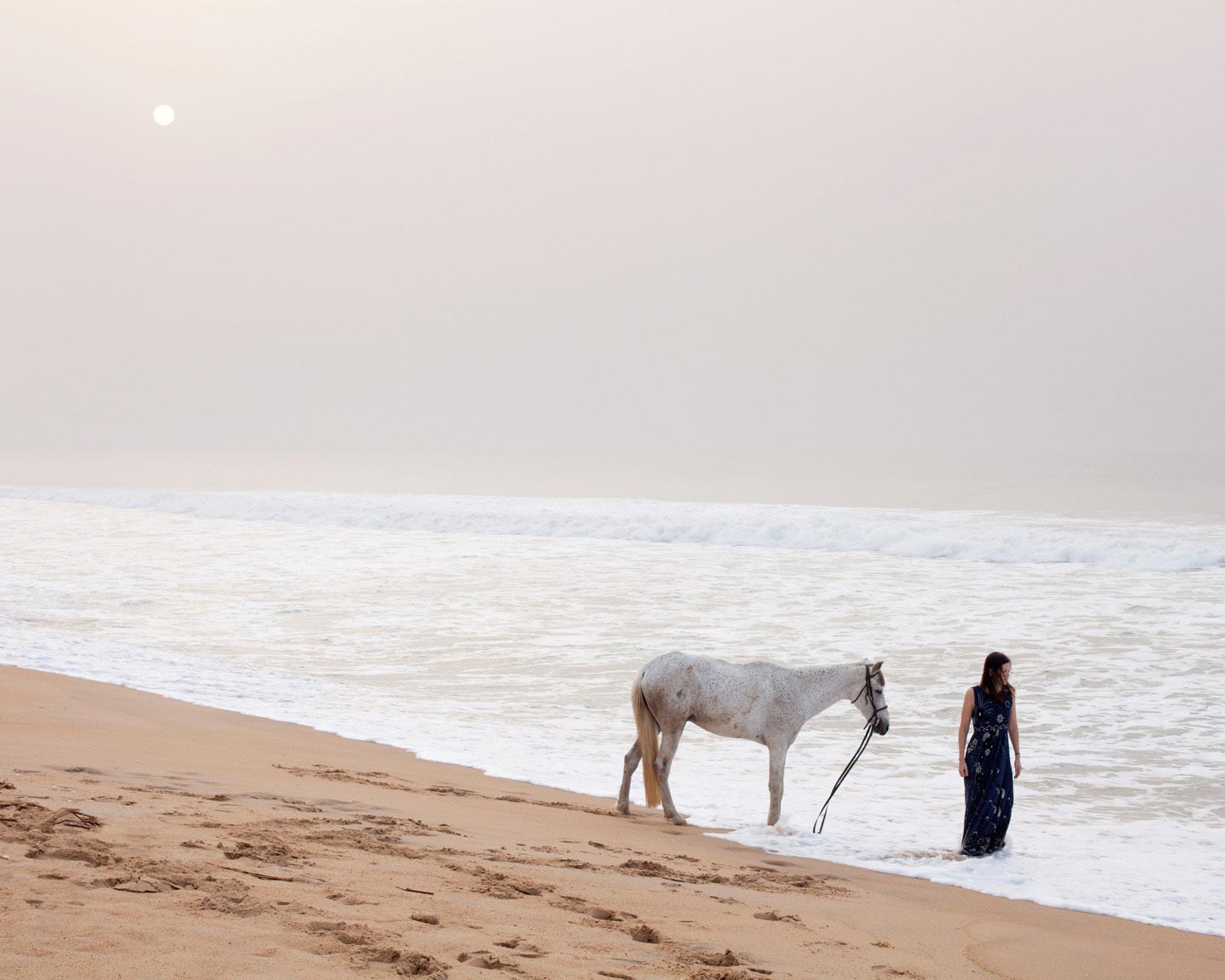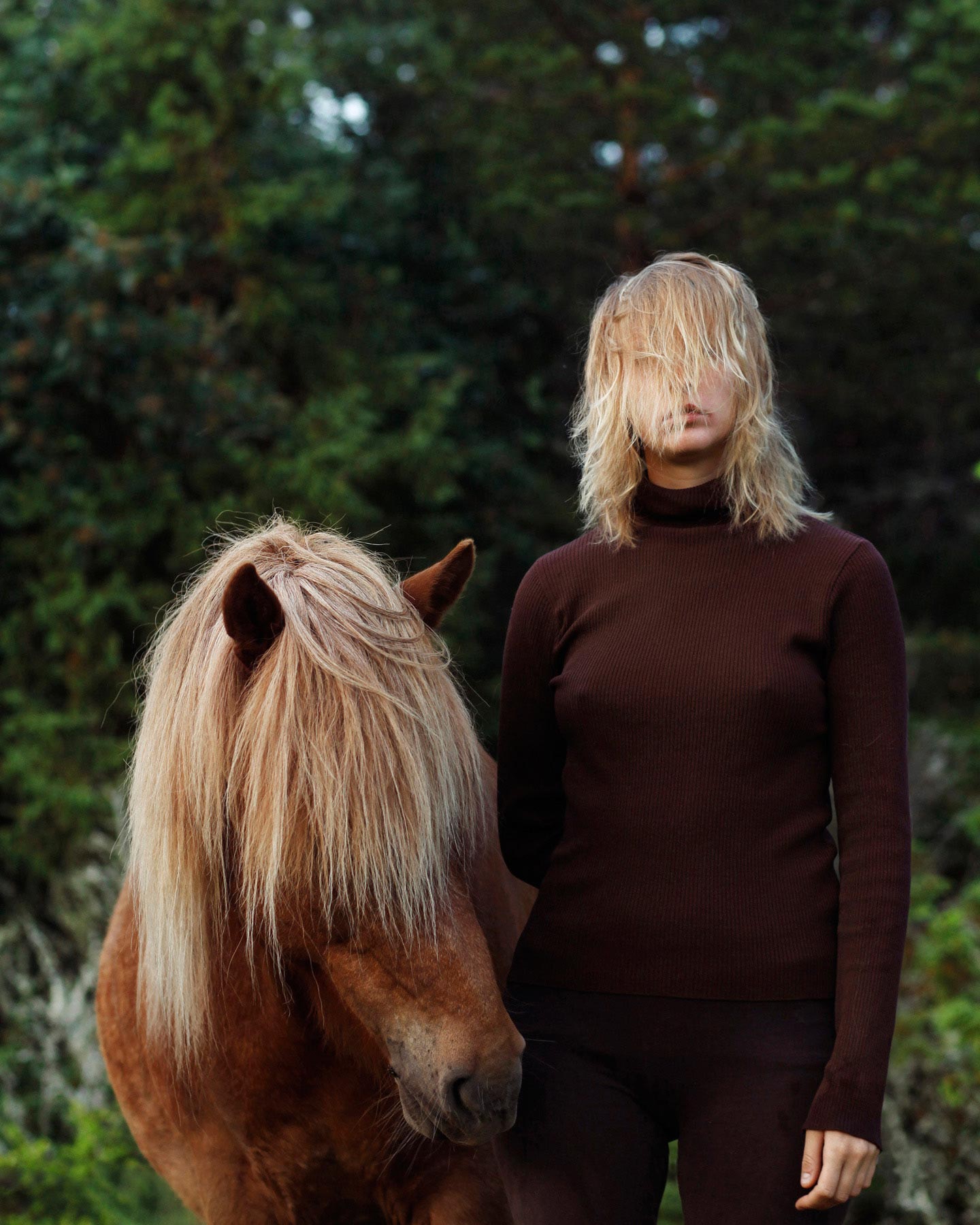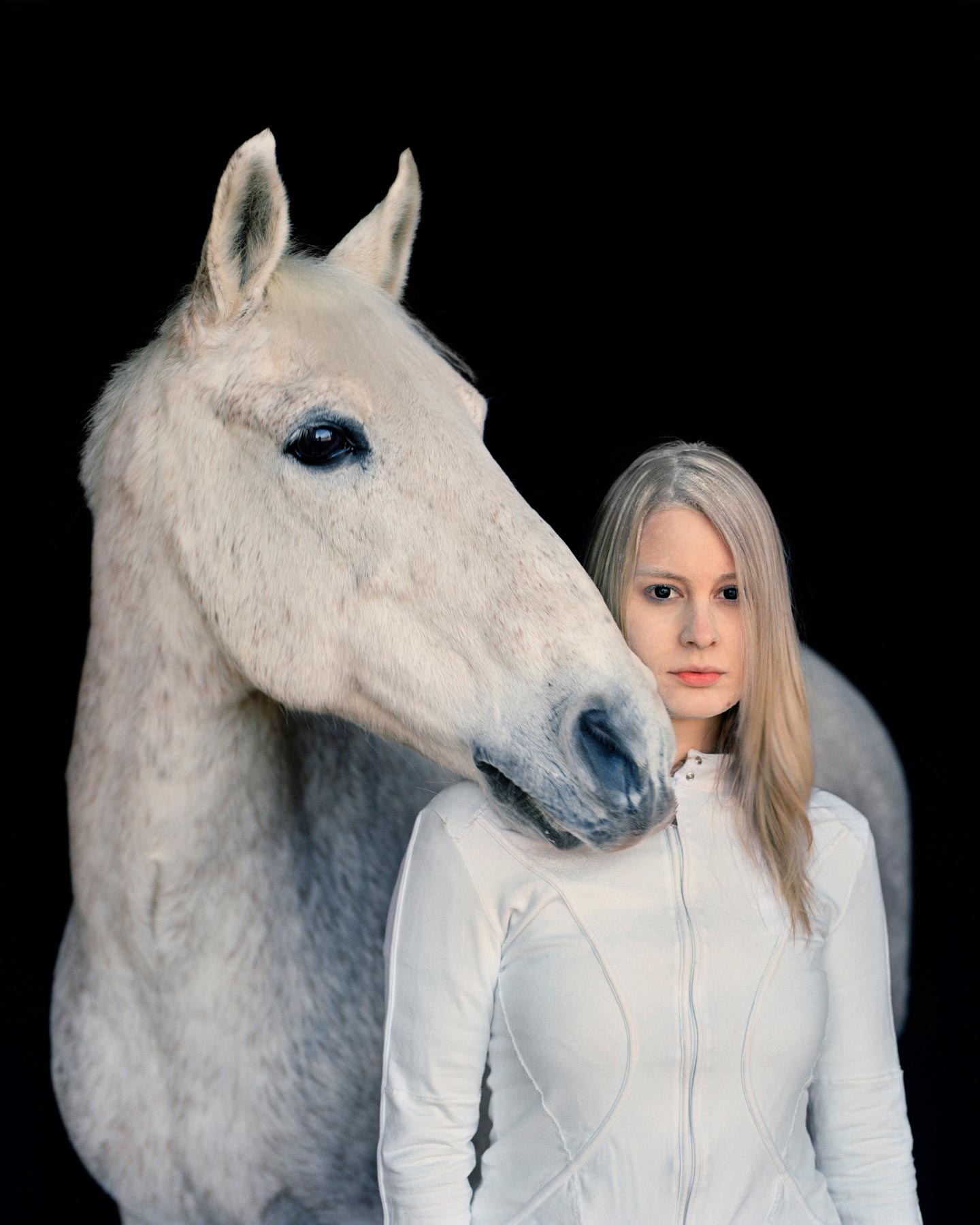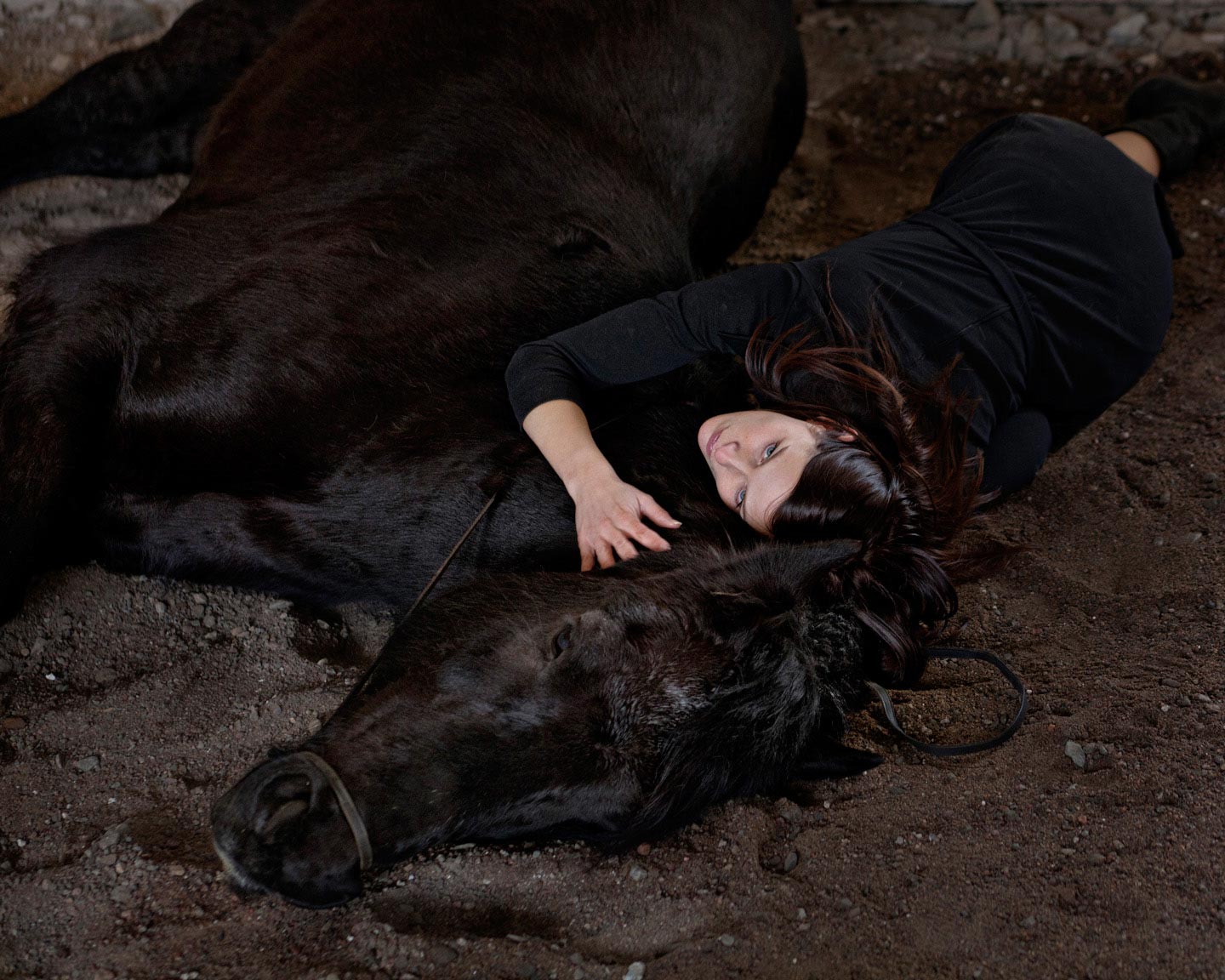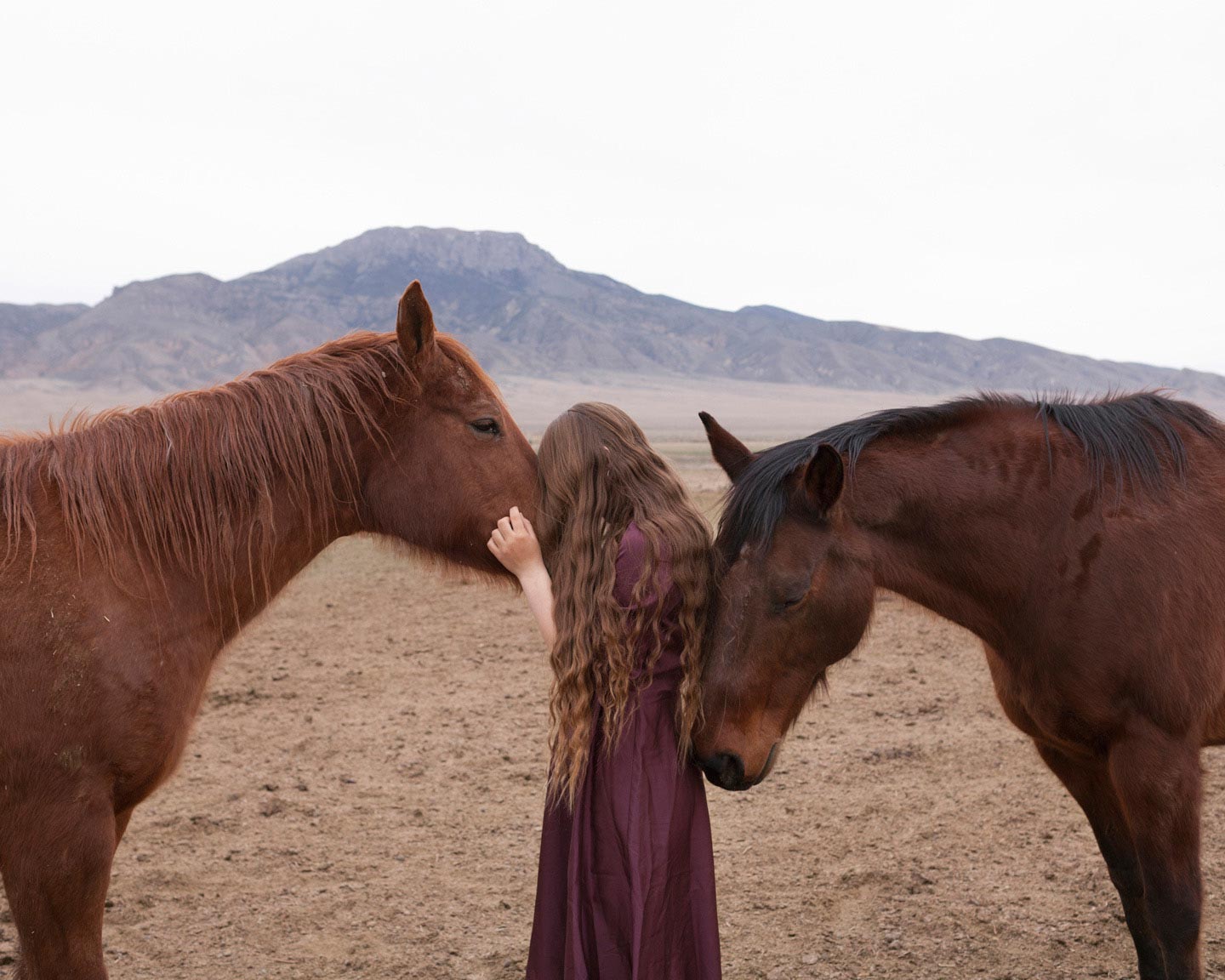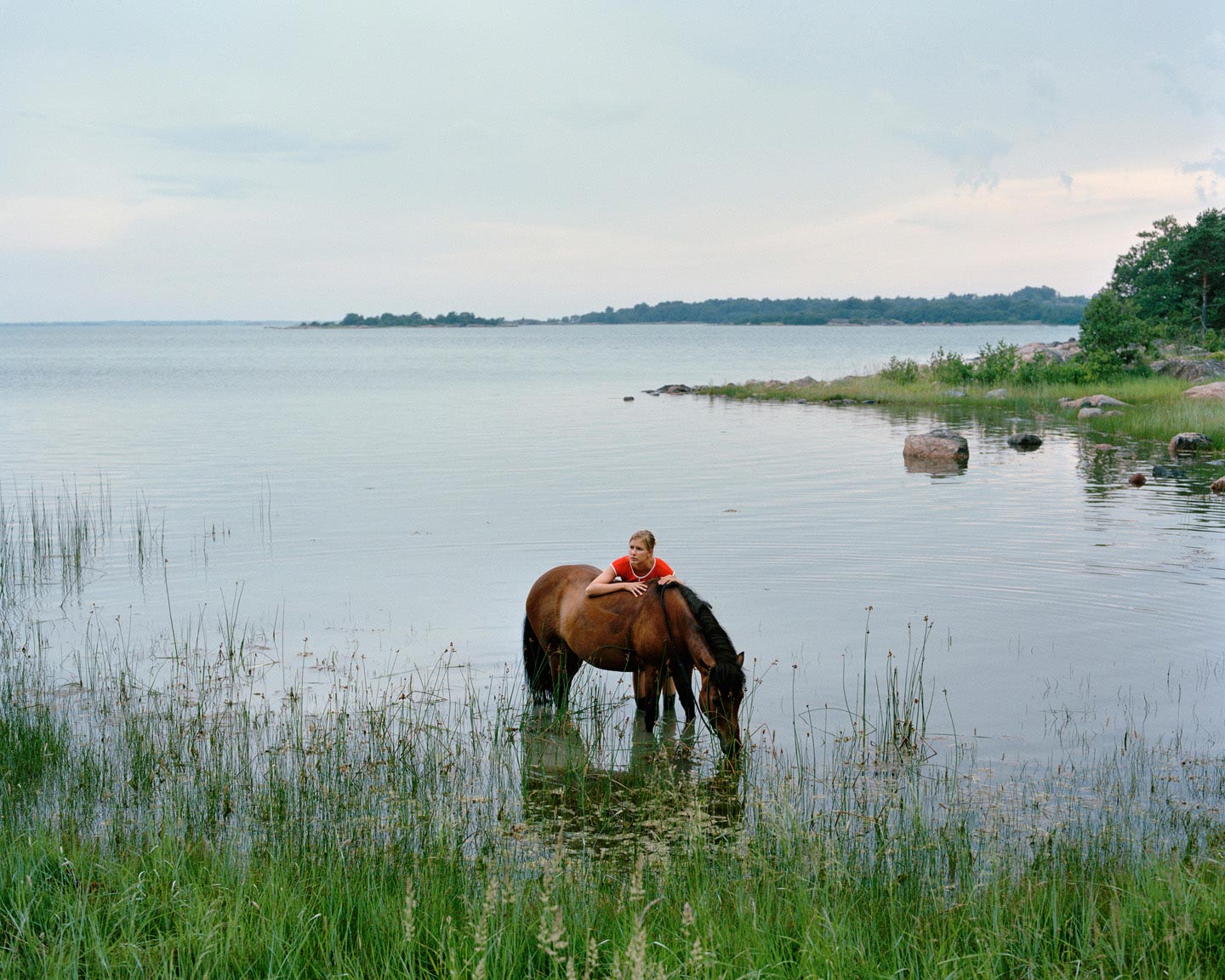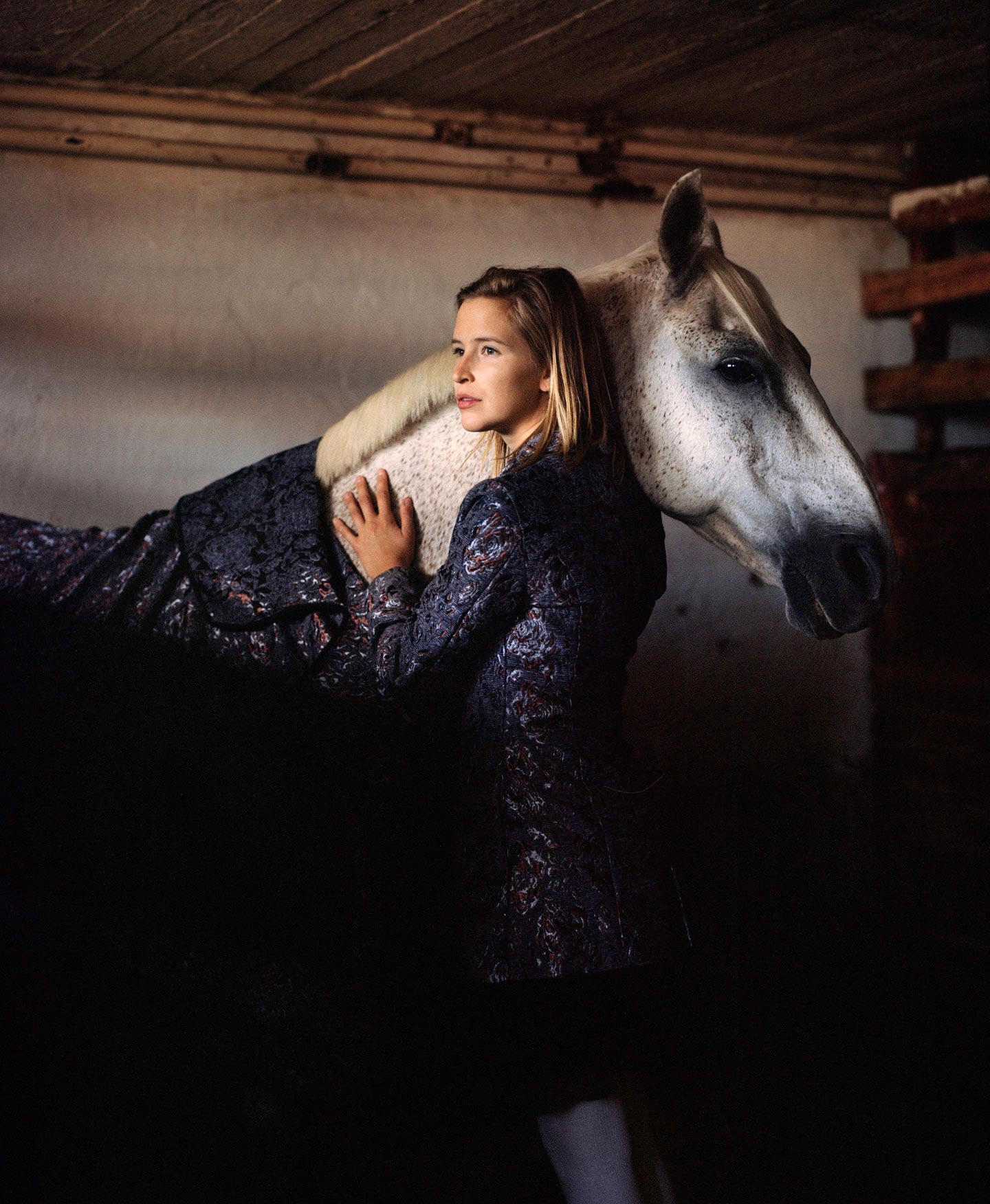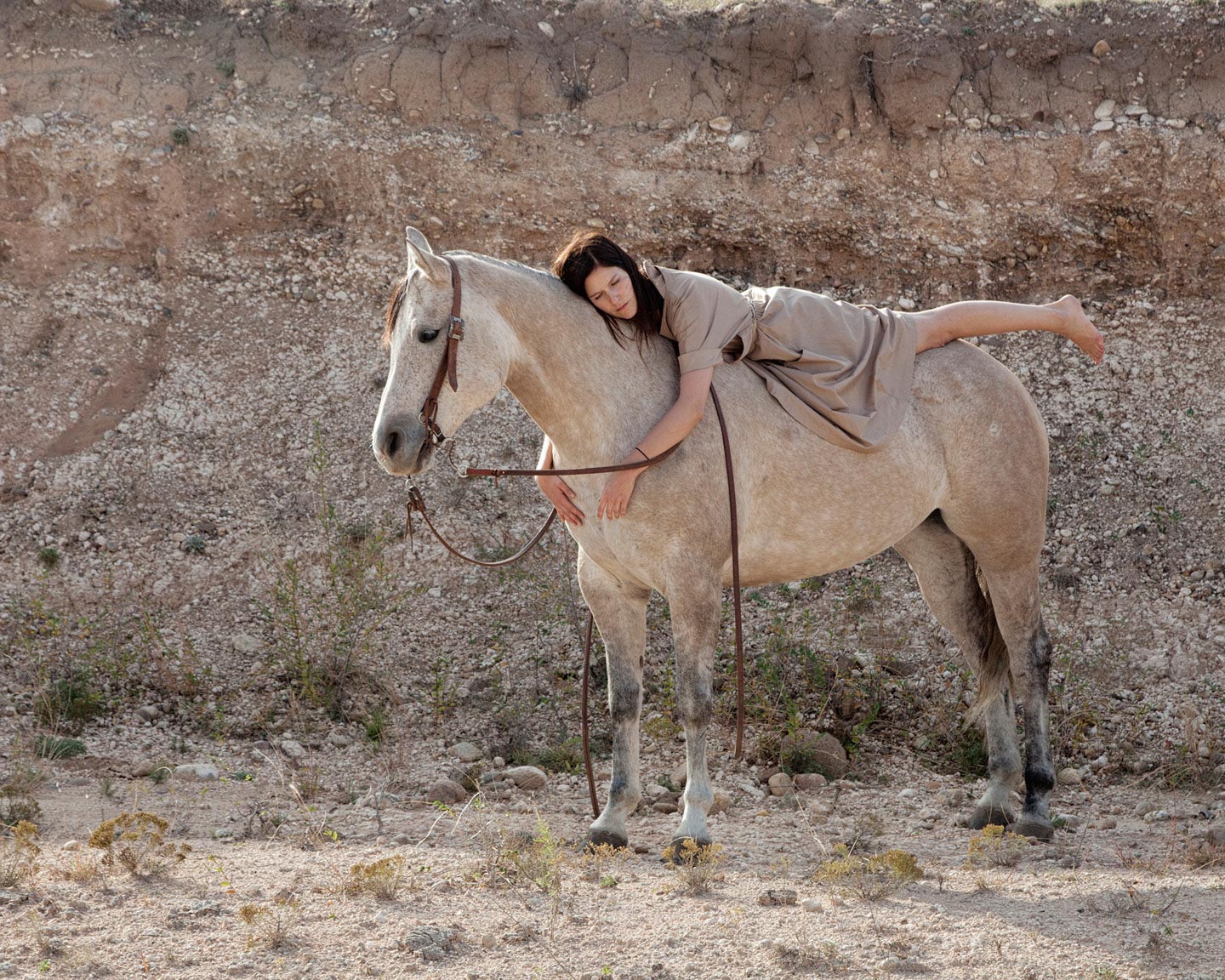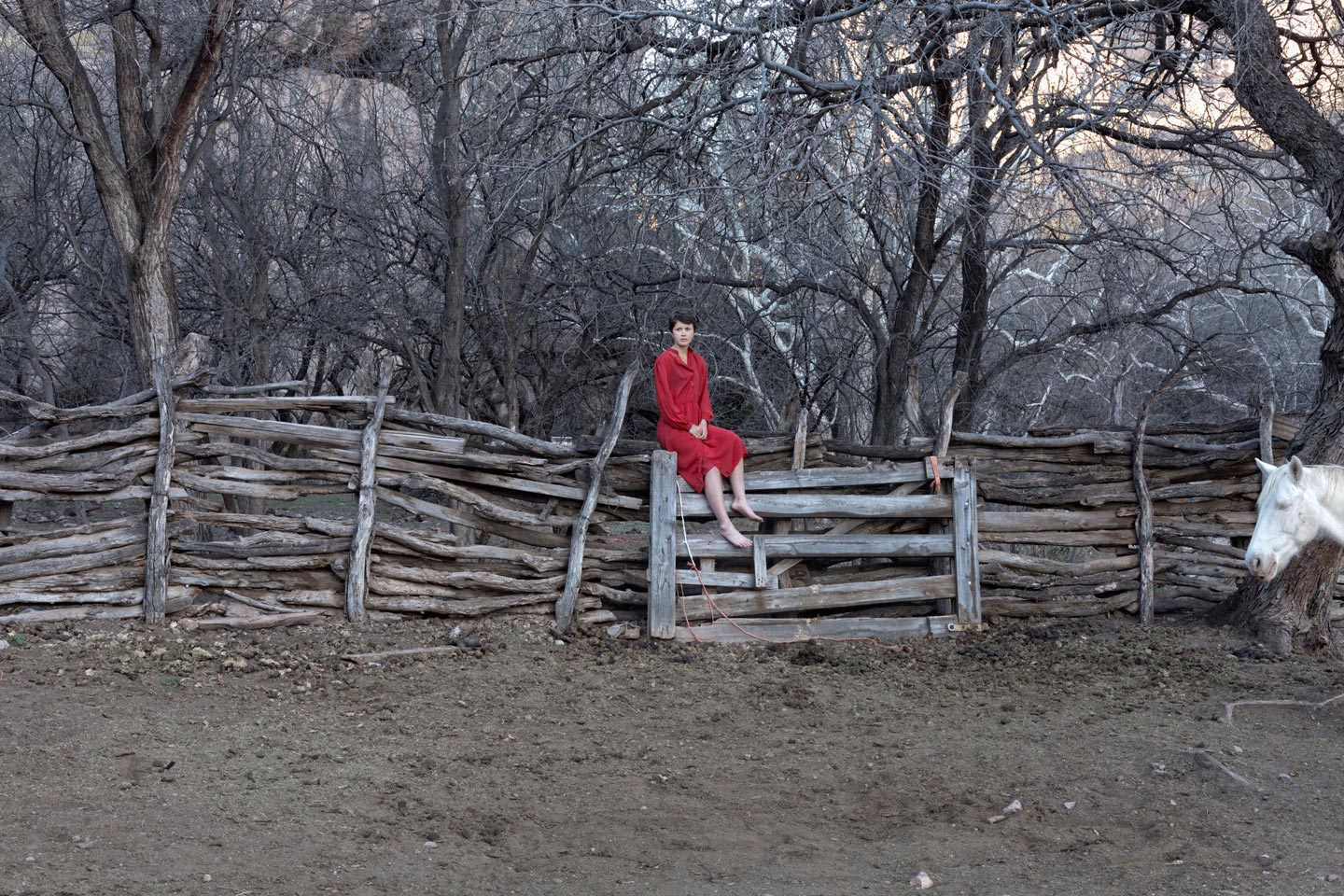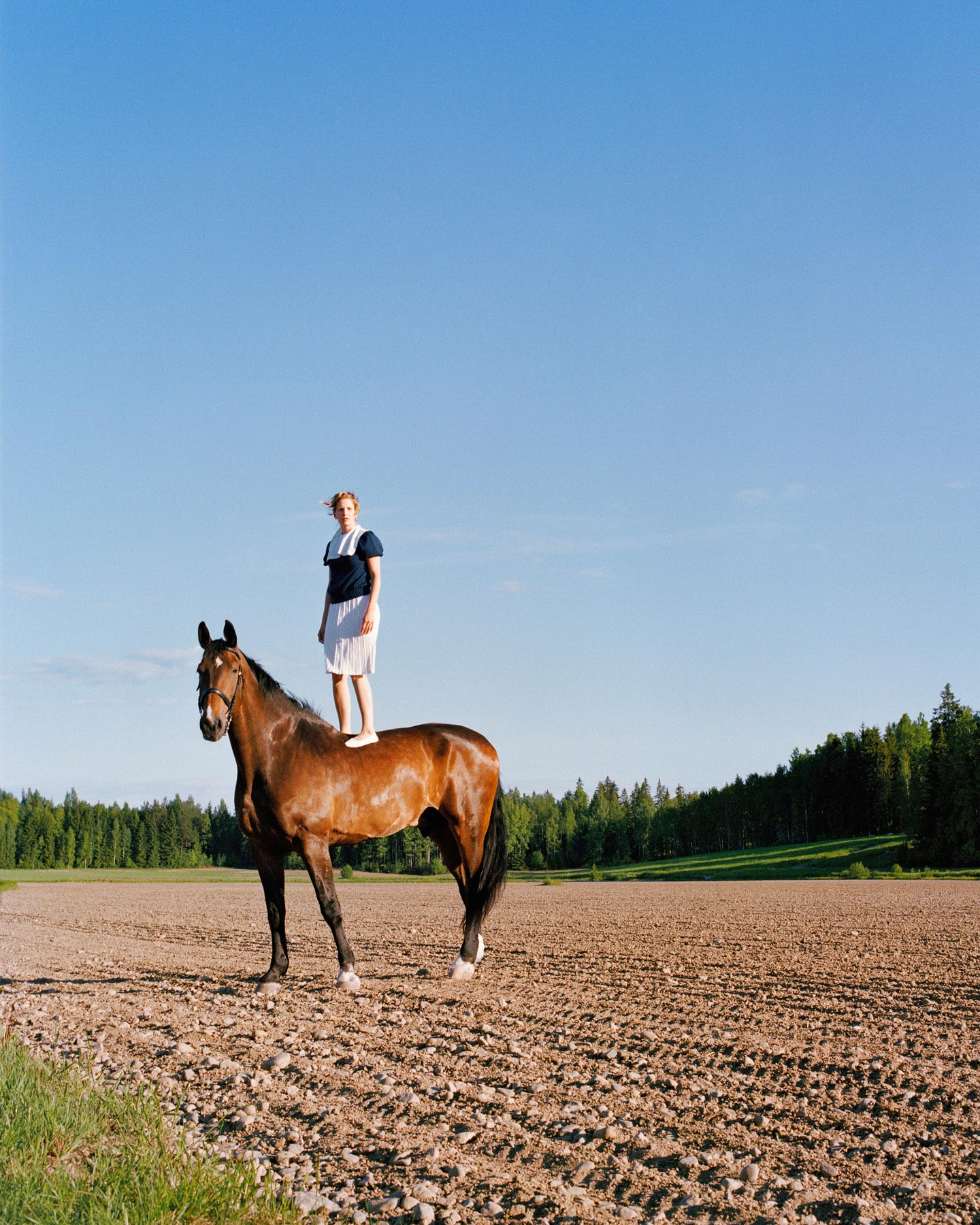 Few animals are as fascinating as horses—their elegance and majestic presence have made it a recurring subject in visual arts of all kinds and times. In The Woman Who Married a Horse, a new photobook recently published by Kehrer Verlag, 37 year-old Finnish photographer Wilma Hurskainen uses staged portraits of horses and young women to speak about the relationship between humans and animals.
Hello Wilma, thank you for this interview. Please introduce us to The Woman Who Married a Horse.
The Woman Who Married a Horse deals with the relationship between humans and horses. In the images, girls and women share their bizarre world with horses. I first started shooting for the series in 2010 and the work slowly progressed until it was recently published as a book.
What inspired The Woman Who Married a Horse, and what was your main intent in creating this body of work?
I suppose it all started with unfulfilled childhood dreams. I dreamt of horses and riding as a child but wasn't allowed to. As an adult, I learnt horseback riding and got (quite literally) carried away. I started wondering about the horse as a symbol in art, reading folk stories that have horses in them, and finally became interested in questions such as language or the possibility of communicating between two different species and the strong presence of animals in contemporary art.
Quite soon it became clear that I wanted to make the series into a book. I'm a big fan of photobooks. Having published two monographs before, I knew that even though making a book can be somewhat arduous and costly, it's a very rewarding way to present your images.
Why did you use young girls and horses as the subjects of this project, and what kind of relationships did you imagine between them?
I grew up with three little sisters, so I have always photographed girls and women. After spending some time with horses, I also started taking self-portraits with these animals (which is very, very hard to do!). A lot of the material was shot in the United States, where I found some amazing young women—girls who learnt horseback riding as toddlers, before they could even walk!
Girls' friendships with horses are sometimes interpreted as a juvenile phase girls go through before becoming interested in boys or discovering their sexuality. But there is so much more to it. It can be a matter of instinct but also a need to be reciprocally nurtured. Horses can be very accepting, and their physical presence soothing. Then again other horses need the human to be calm and take charge; in fact, riding a horse might be a way to discover determination and leadership in yourself. And by doing things together with these huge creatures of a different species, you can sometimes come close to experiencing the world in a different way—the way a horse does.
Can you describe your approach to making the images of The Woman Who Married a Horse? What did you want the photographs to capture or communicate more strongly?
On the most obvious level, I think The Woman Who Married a Horse is a story about our longing to control something stronger than ourselves. It's also about the ability of photography to work with fragments of our reality to create something that surpasses reality, something dream-like.
I'd also like the images to present the possibility that there can be communication and cooperation between different species. The horses seem to have served as a mirror in which the girls find a reflection of themselves, a reflection they would have no other way to see. Yet, the more instrumental the human being's attitude towards the animal is, the more muddled the image in the mirror becomes.
Did you have any specific references or sources of inspiration in mind while working on The Woman Who Married a Horse?
I was inspired by the different ways horses have been depicted throughout the history of art, and what they represented (war, trade, mobility, etc.) I also read many folk tales; the title The Woman Who Married a Horse actually comes from a Chinese folk tale, a legend about the origins of silk. Another huge inspiration was feminist writer Donna Haraway, and her idea of "becoming with": the way we should be able to live among and respect the other creatures living on our planet.
How do you hope viewers will react to The Woman Who Married a Horse, ideally?
I hope the work contributes to the emerging discussion on the relationship between humans and animals/nature. Ideally, it would be great if the viewer was reminded of his/her own position as a Homo Sapiens individual who exists in the world alongside many other individuals from different species.
What have been the main influences on your photography?
I studied photography at Aalto University (or the so-called Helsinki School), and I think this background has influenced my thinking a lot. I was taught to see photography as an amazing tool for conceptual projects. I'm still amazed by how ubiquitous photography is: this one medium is used for everything from identifying people to communicating information to creating art.
Who are some of your favorite contemporary photographers?
I have felt very passionate about the works of artists such as Sophie Calle, Sally Mann, Nicholas Nixon and Taryn Simon.
Choose your #threewordsforphotography.
Ubiquitous. Translucent. Powerful.