Photos by Sage Sohier
Witness to Beauty — Sage Sohier Celebrates the Unfading Charm of Her 89 Year-Old Mother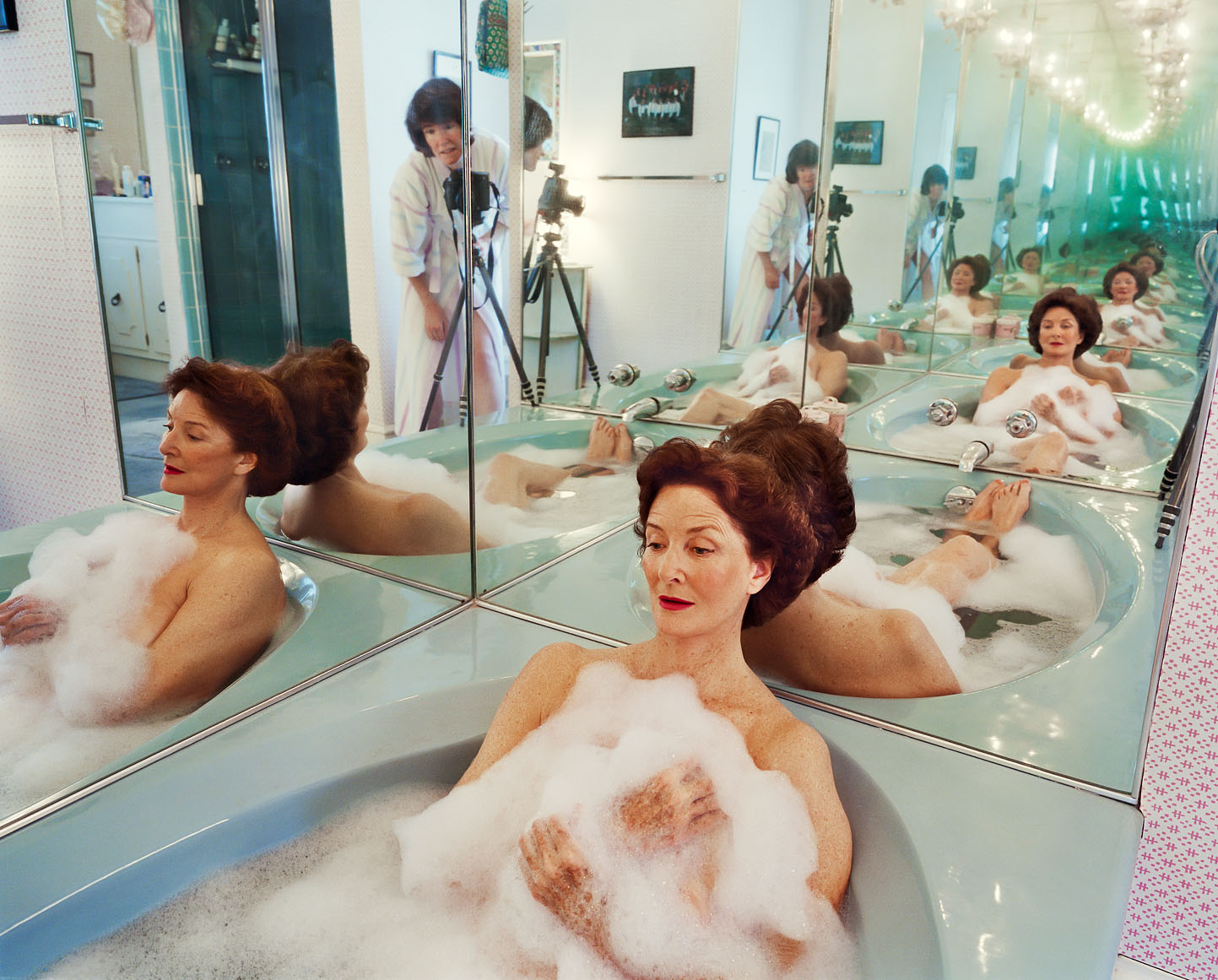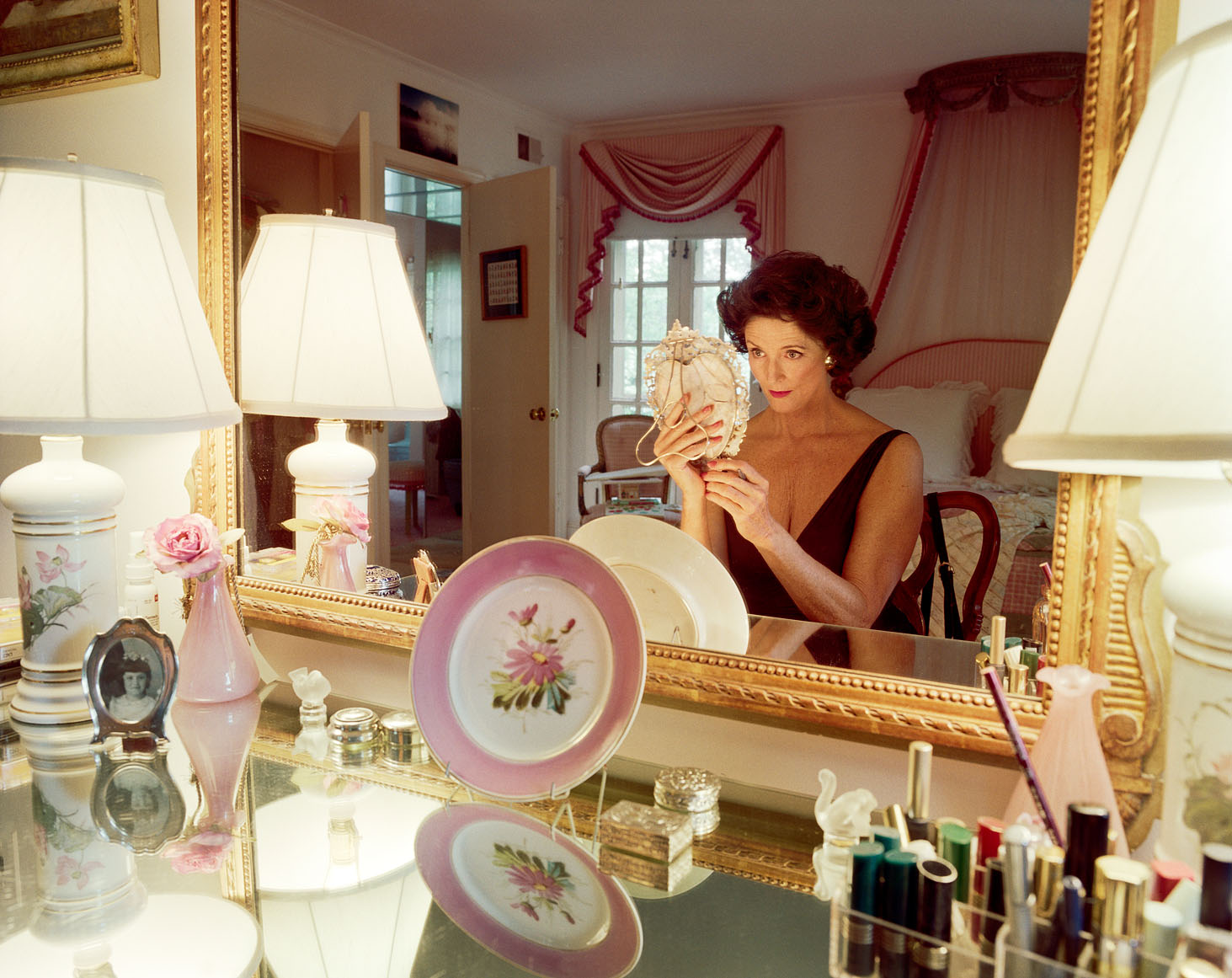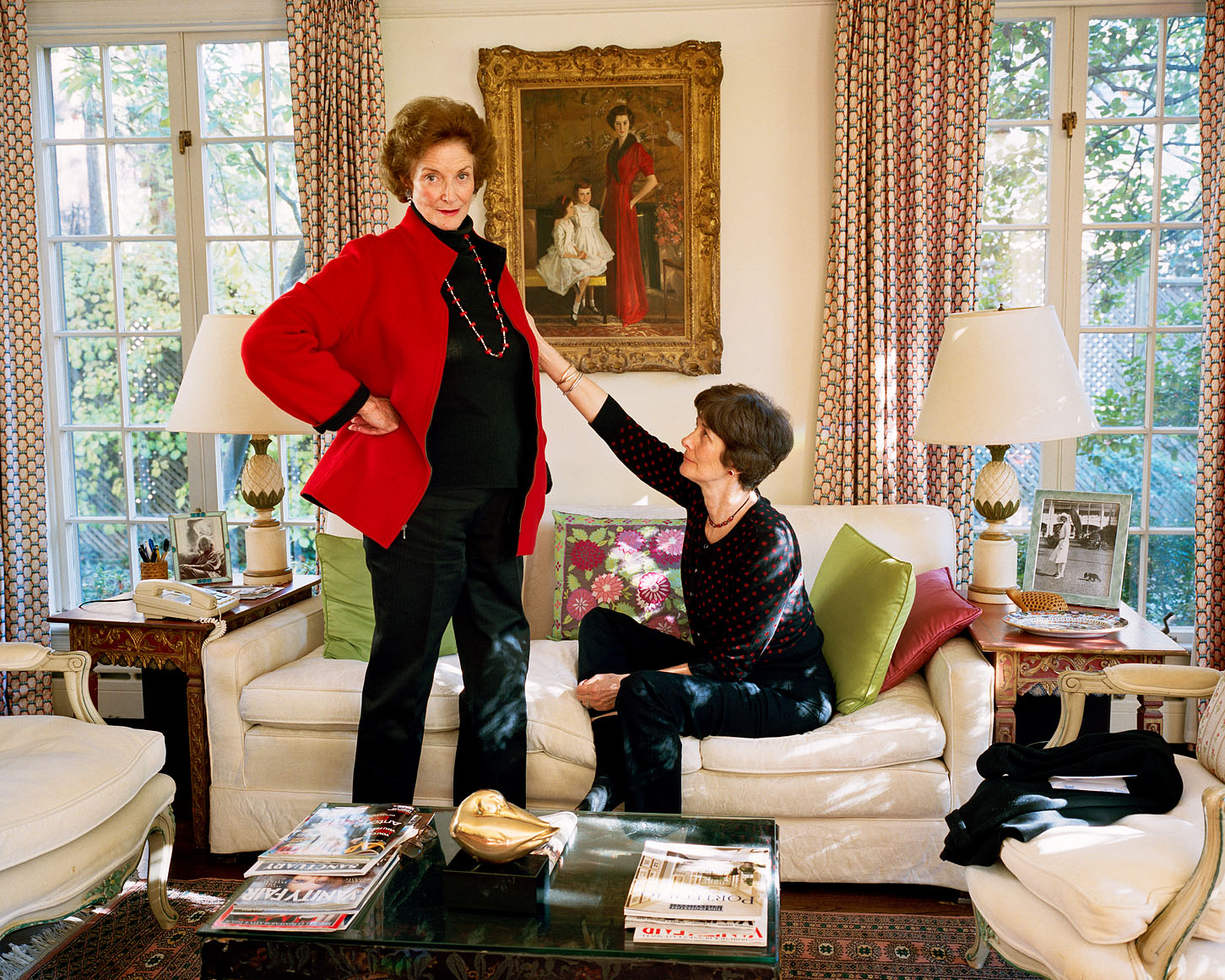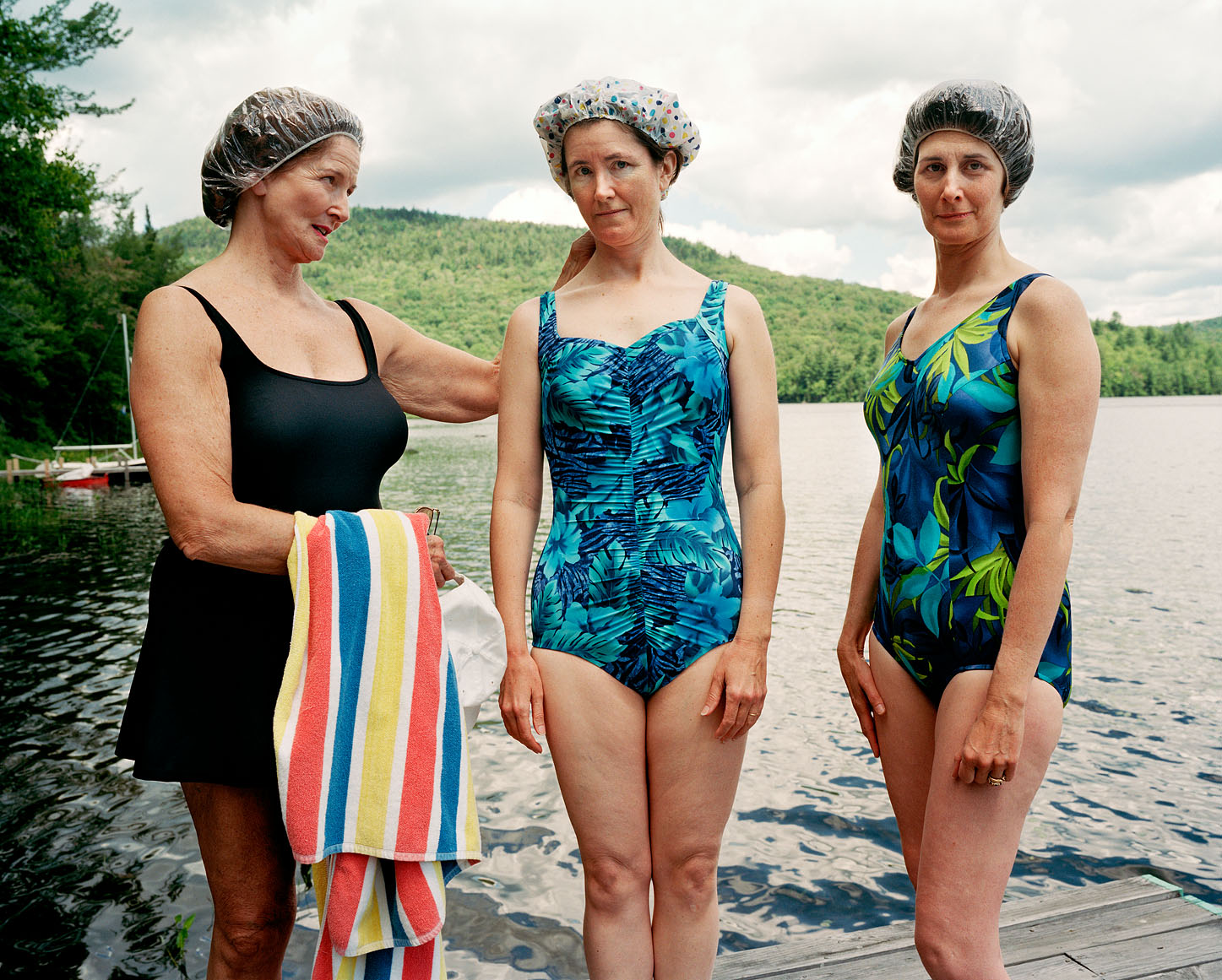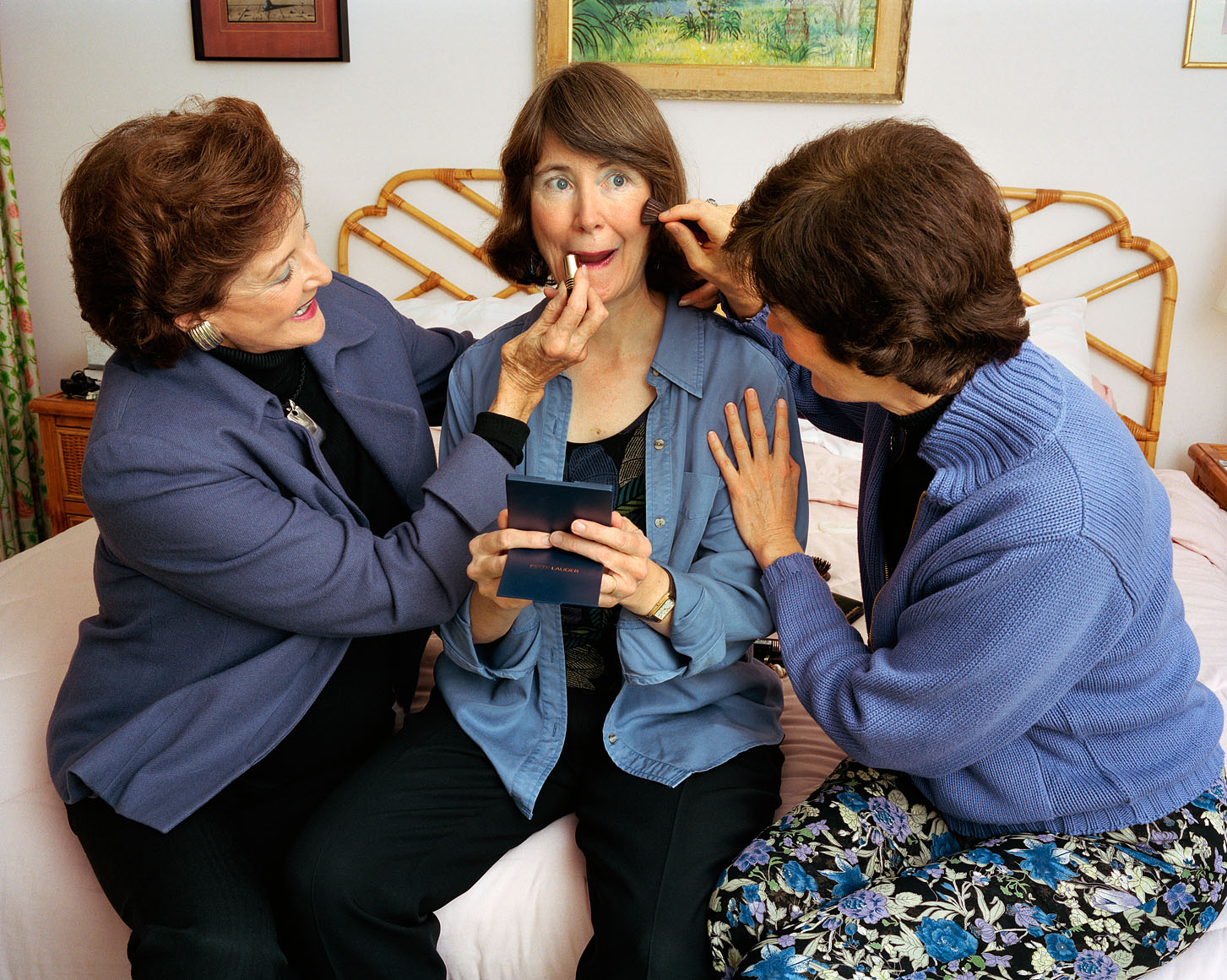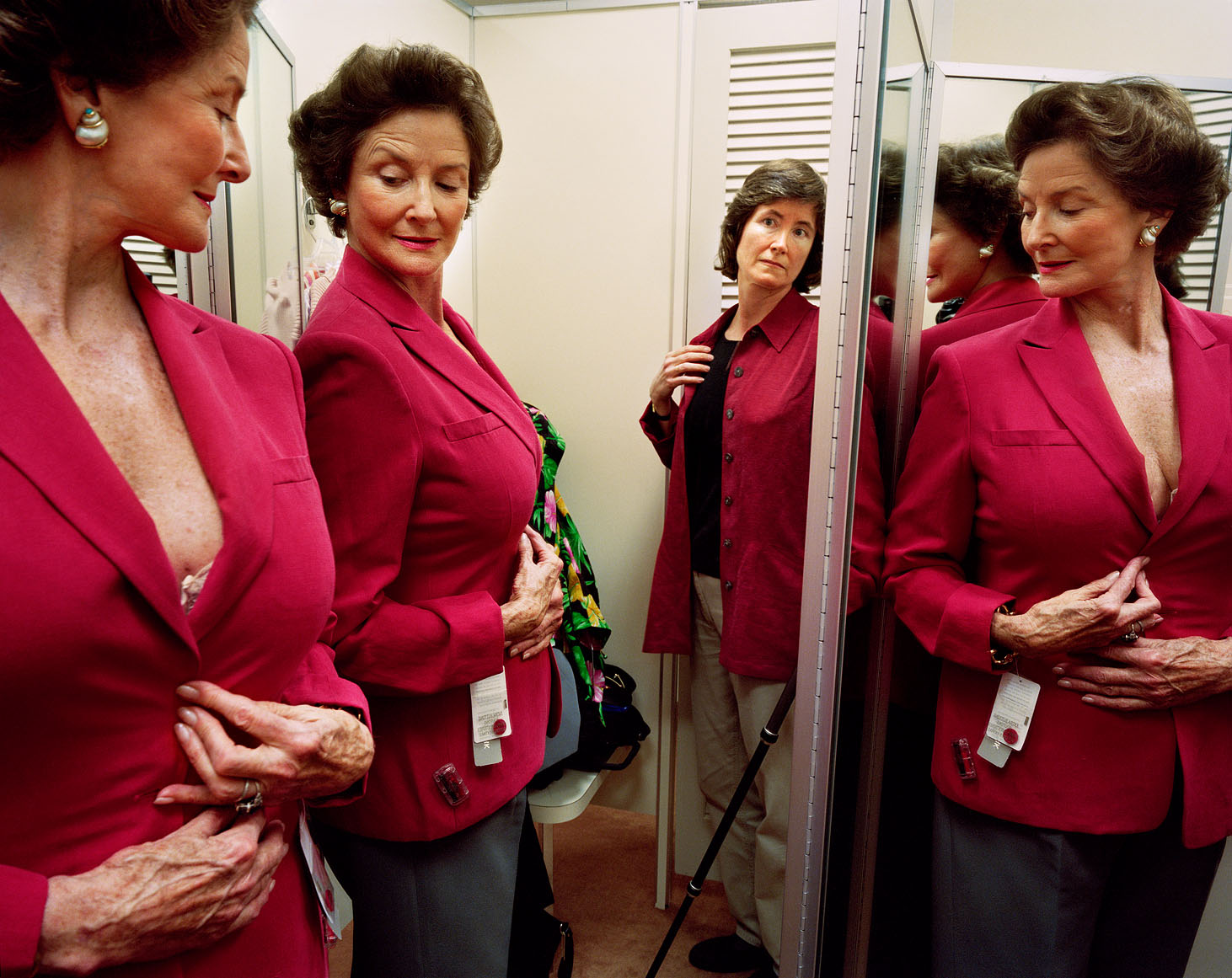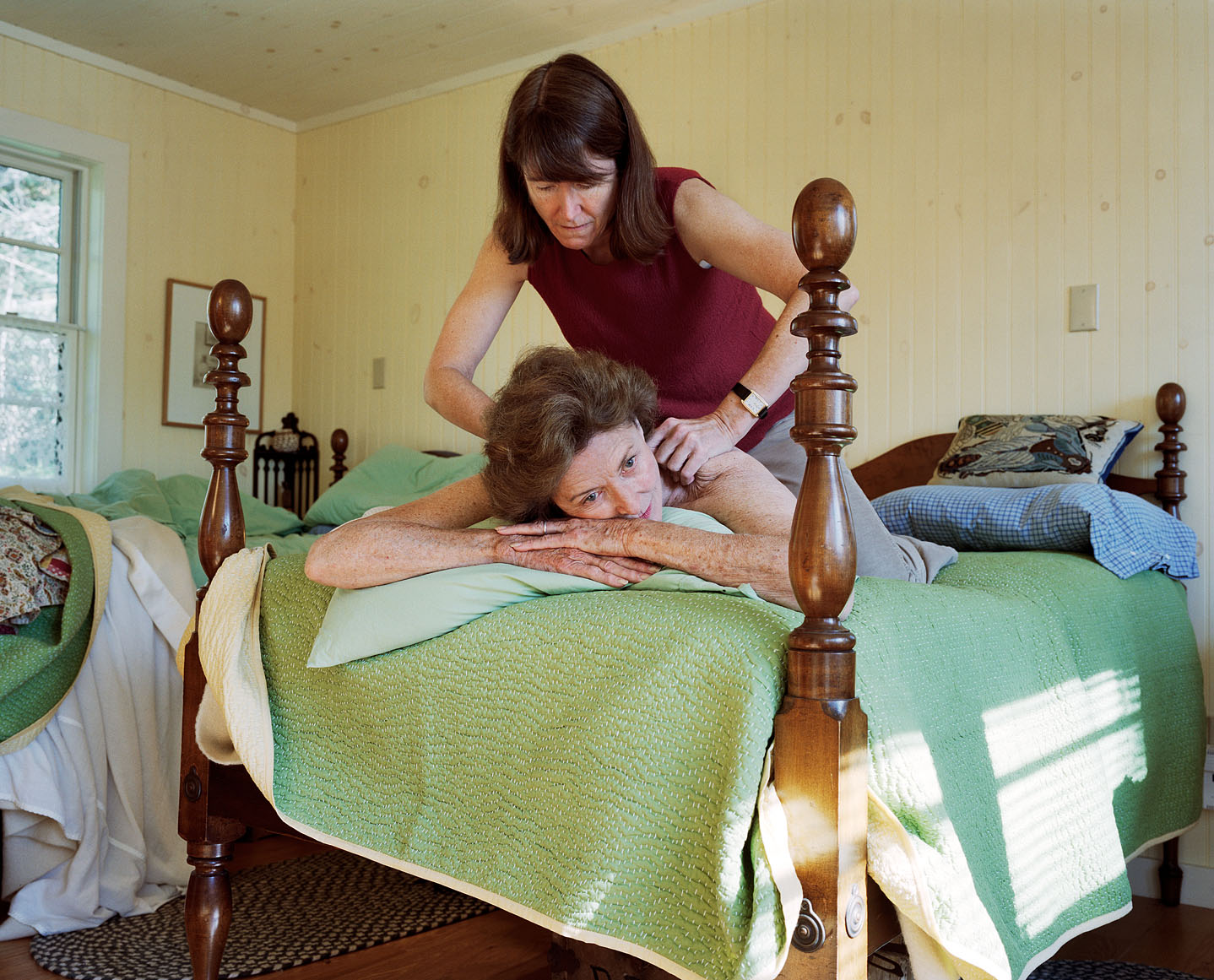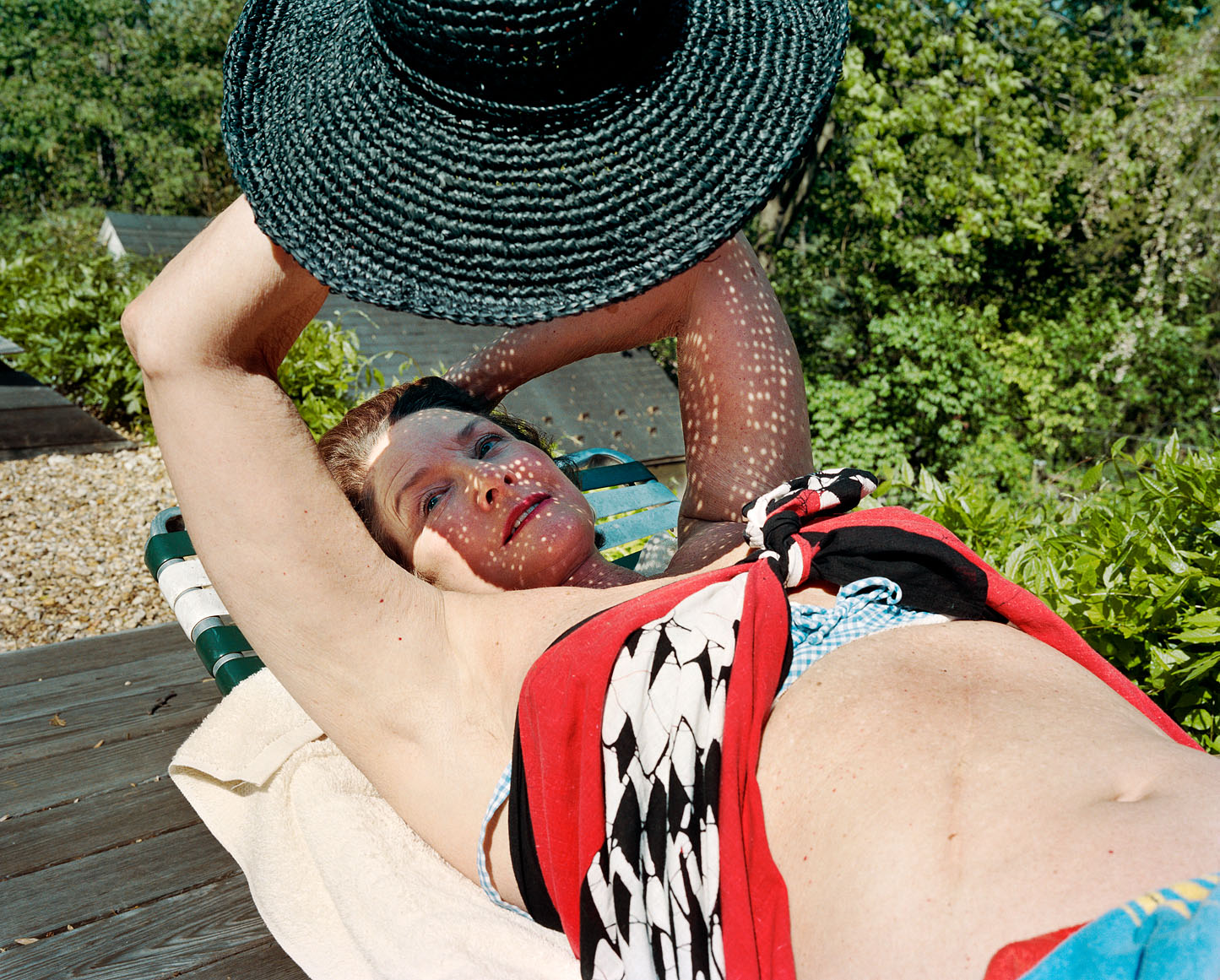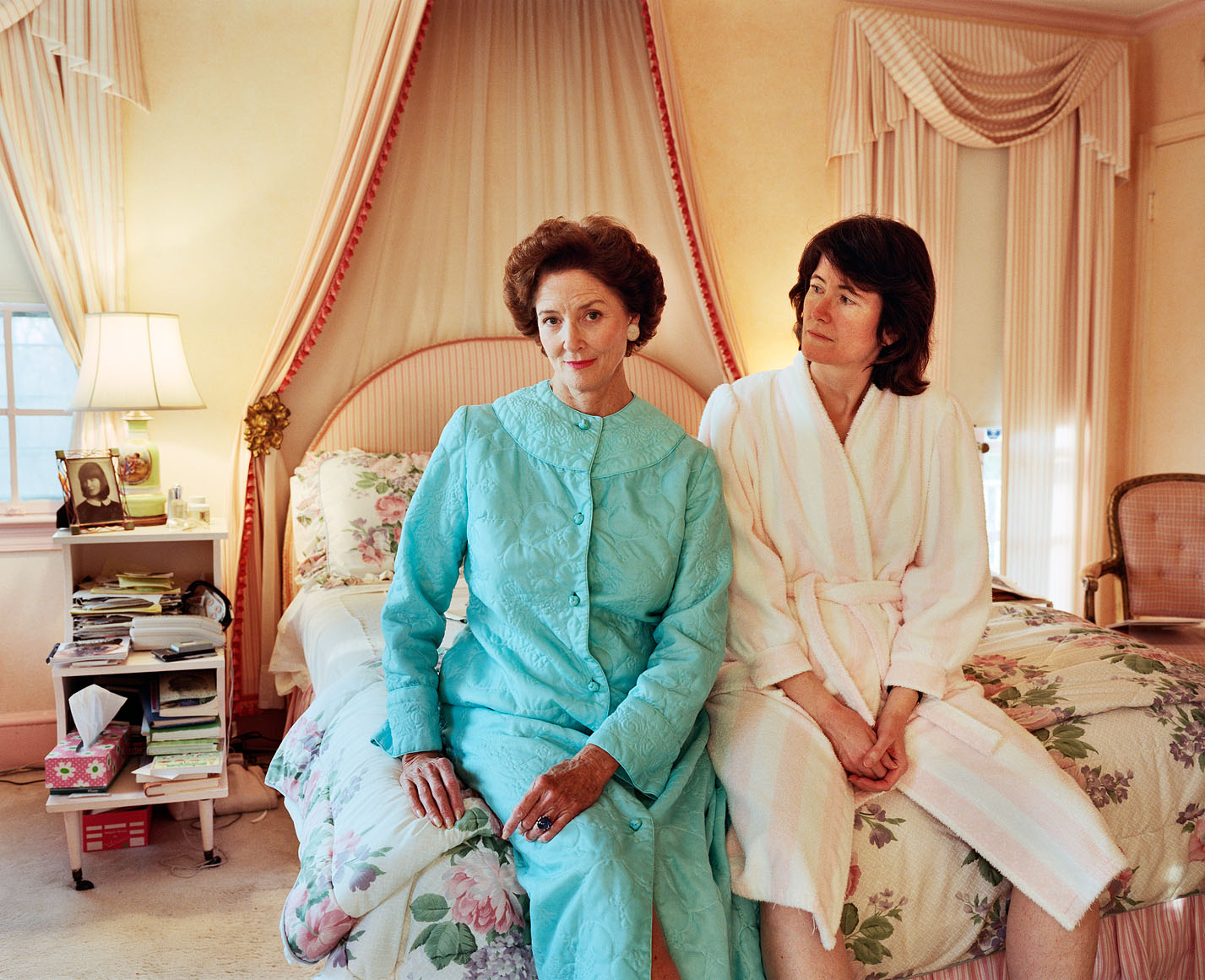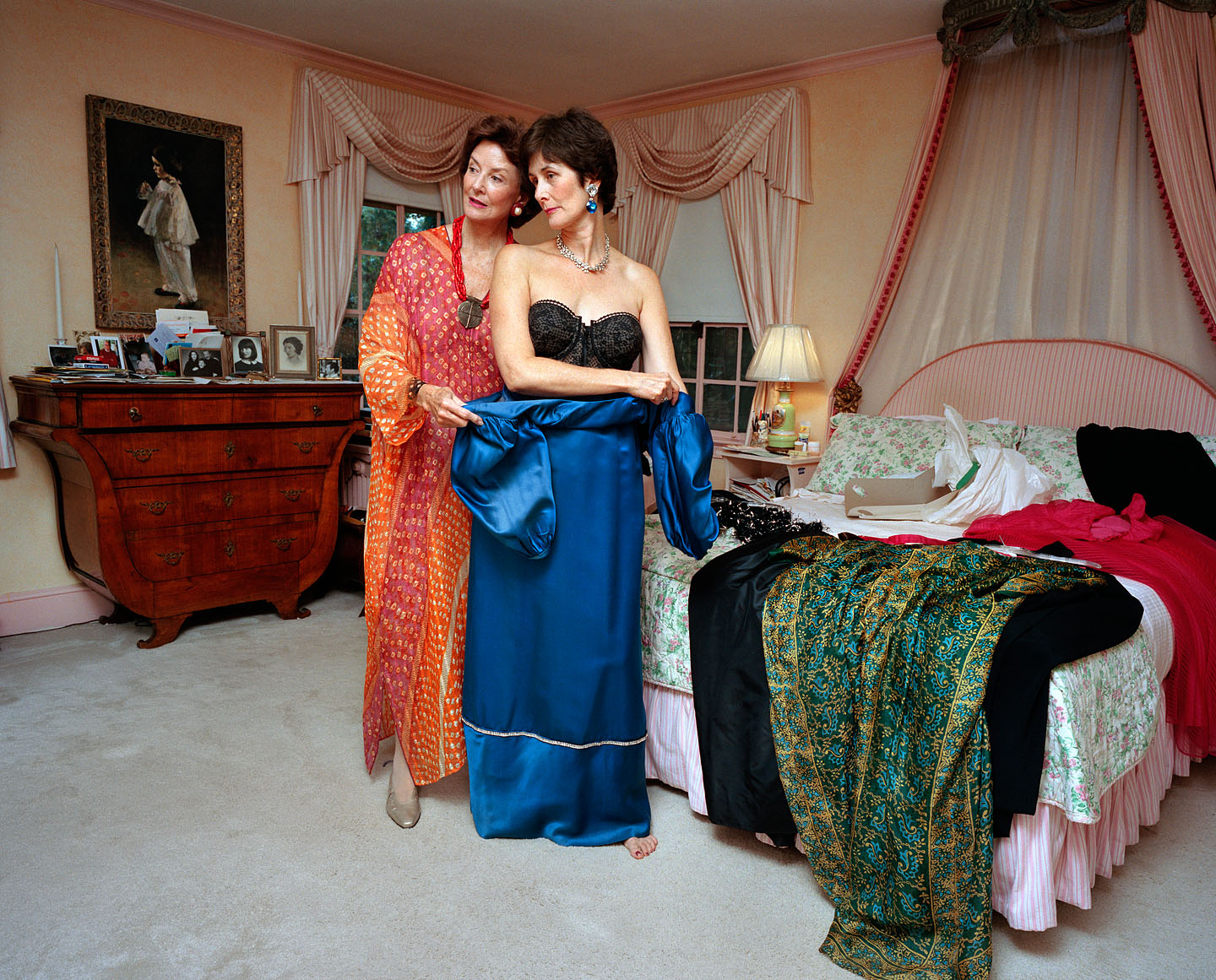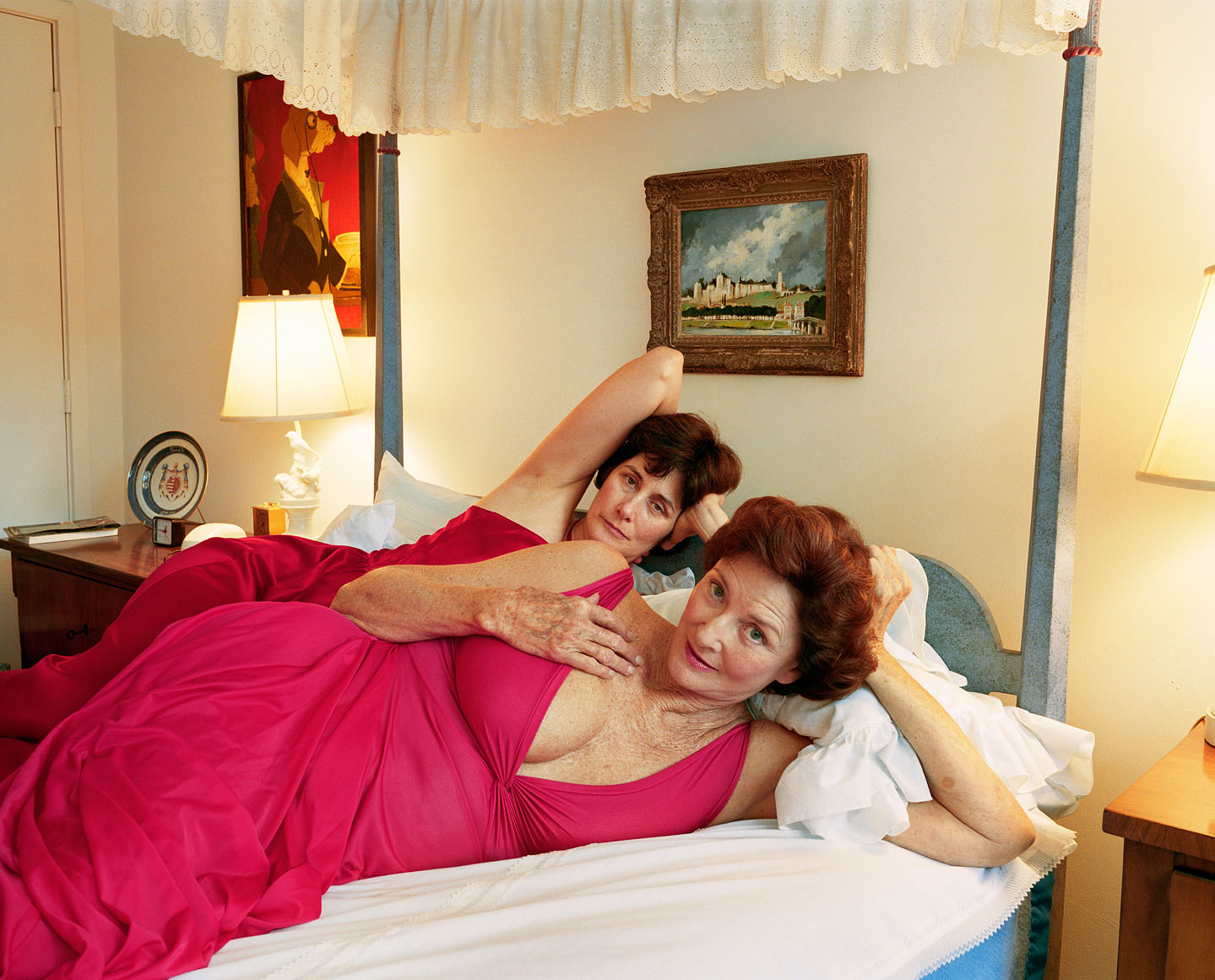 Looking at the photos of Sage Sohier's mother, it's not hard to believe that in her youth she posed as a model for photographers like Irving Penn and Richard Avedon (one of her portraits by Avedon even made one cover of LIFE magazine); now 89, she's still a radiant woman who still cares very much for her looks. In her new photobook Witness to Beauty published by Kehrer Verlag, Sage Sohier—an American photographer—celebrates her mother's stubborn beauty and her relationship with her two daughters (buy your copy here).
Hello Sage, thank you for this interview. What are your main interests as a photographer?
Making portraits that are interesting psychologically, visually complex, and that are revealing about relationships between people.
Witness to Beauty is a series of photos you took for more than a dozen years since the early 2000s. Why did you start photographing your aging mother?
My mother has incredible star quality—even today, at age 89—and I was finally able to recognize that it might be interesting to other people. Also, her colorful house made a wonderful background or stage set for the photographs.
I had been trying to photograph my middle-aged friends with their aging parents. The pictures were very dull and I wanted to figure out how to make them better. I was about to fly down to Washington to visit my mother and, since I had always encouraged my students to photograph themselves and their families, I decided that it was about time that I tried it too. That first weekend I took "Self-portrait with Mum," and "Mum and I in bathrobes." When I printed the photographs, I realized that the project should concentrate on my mother.
The pictures show your mother putting on make-up, trying on clothes and undergoing beauty treatments. Why is staying beautiful important for her?
She feels that her beauty is a gift that she was given, and she wants to maintain it and look her best at all times. It is an important part of her identity. I think that, at this point in her life, it has long been a habit and is something that makes her feel good about herself and gives her pleasure.
You and your sister Laine appear in several of the images. What was it like to be the daughters of a former fashion model?
As a child, I felt proud of her beauty. It made me feel special too, somehow. As a teenager, I resisted her trying to perfect me: I saw it as if she was trying to make me into a kind of woman I didn't want to be. I grew up in the 1960s, during the Women's Liberation movement, when young women were giving up make-up and discarding their bras. That was a very different era from my mother's youth in the 1930s and 1940s. Her modeling photos are real period pieces now; they are culturally interesting, and show how much things have changed and how far women have come!
Can you talk a bit about your approach to photographing your mother? What did you want your images to communicate?
I wanted to show something poignant about an older woman trying to maintain her youthful beauty, and about the inevitability of aging. I also wanted to capture some of the often humorous dynamics of mother/daughter relationships and how values and habits change over time. Many of the situations we photographed were based on memories I had from childhood of things we'd done together. Before we took a picture, we would discuss what each of us was going to do. Most of the pictures were made using a tripod with a self-timer and natural light.
Did you have any specific references or sources of inspiration in mind while working on Witness to Beauty?
Many photographers have photographed their parents and their families in one way or another. A few of the photobooks I have found particularly beautiful and moving are: Larry Sultan's Pictures from Home, Mitch Epstein's Family Business, and Nick Nixon's The Brown Sisters.
What have been the main influences on your photography?
The world itself—how wonderfully bizarre and interesting it is—has been a major influence, and constantly stimulates my curiosity. I have been influenced by many photographers, and also by painters like Lucien Freud and film-makers like Fred Wiseman, Errol Morris, Yasujiro Ozu, and Satyajit Ray.
Choose your #threewordsforphotography.
Complex. Humor. Ambivalence.
In the next months Witness to Beauty will be on show at Carroll and Sons, Boston (15 February – 1 April), Blue Sky Gallery, Portland (July) and Foley Gallery, New York (in the fall).