Photos by Olya Ivanova
See How the Russian Celebrate Rural Life on Village Day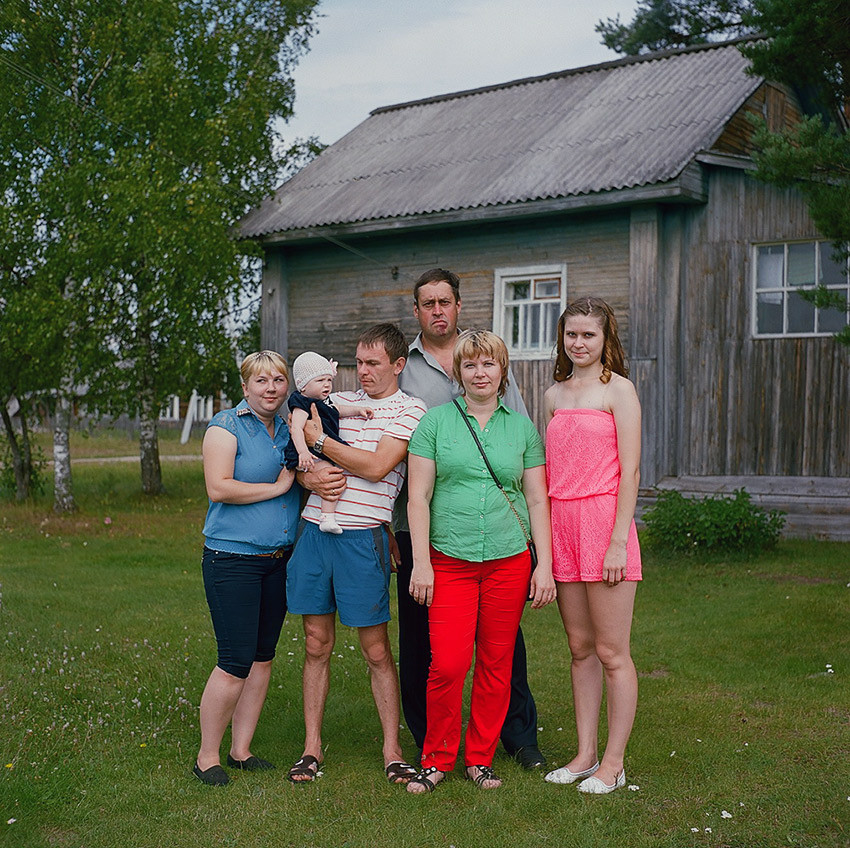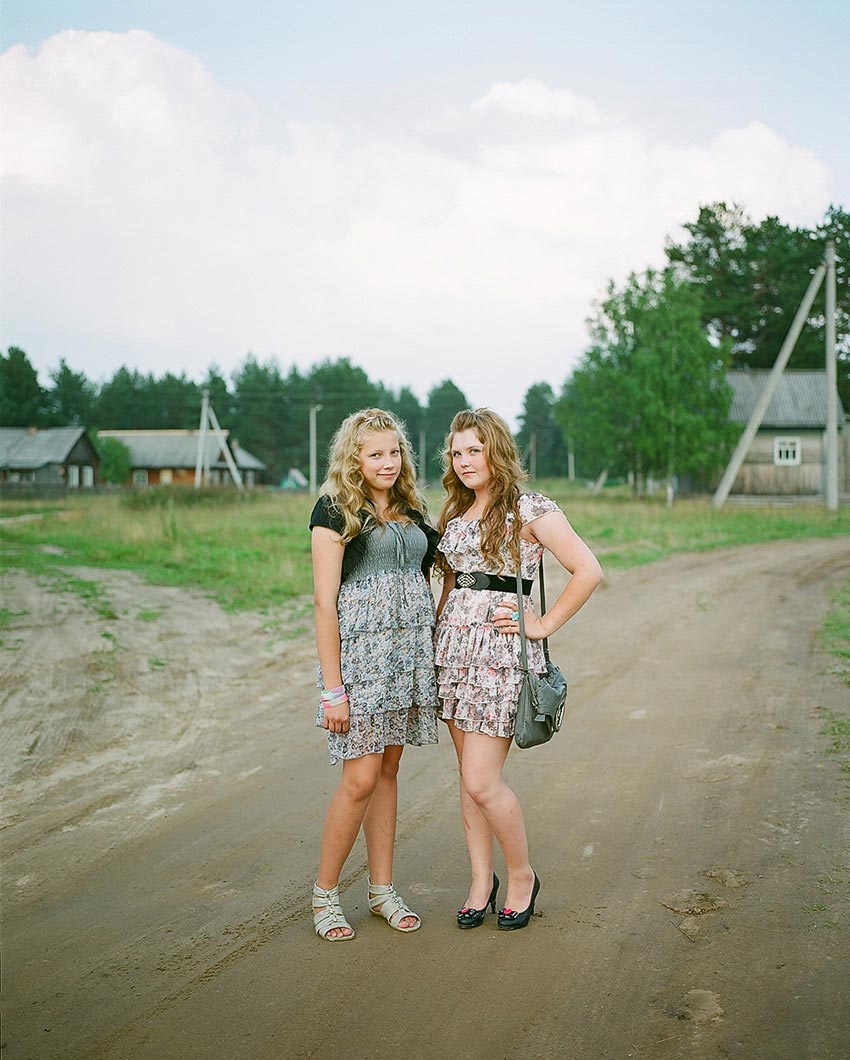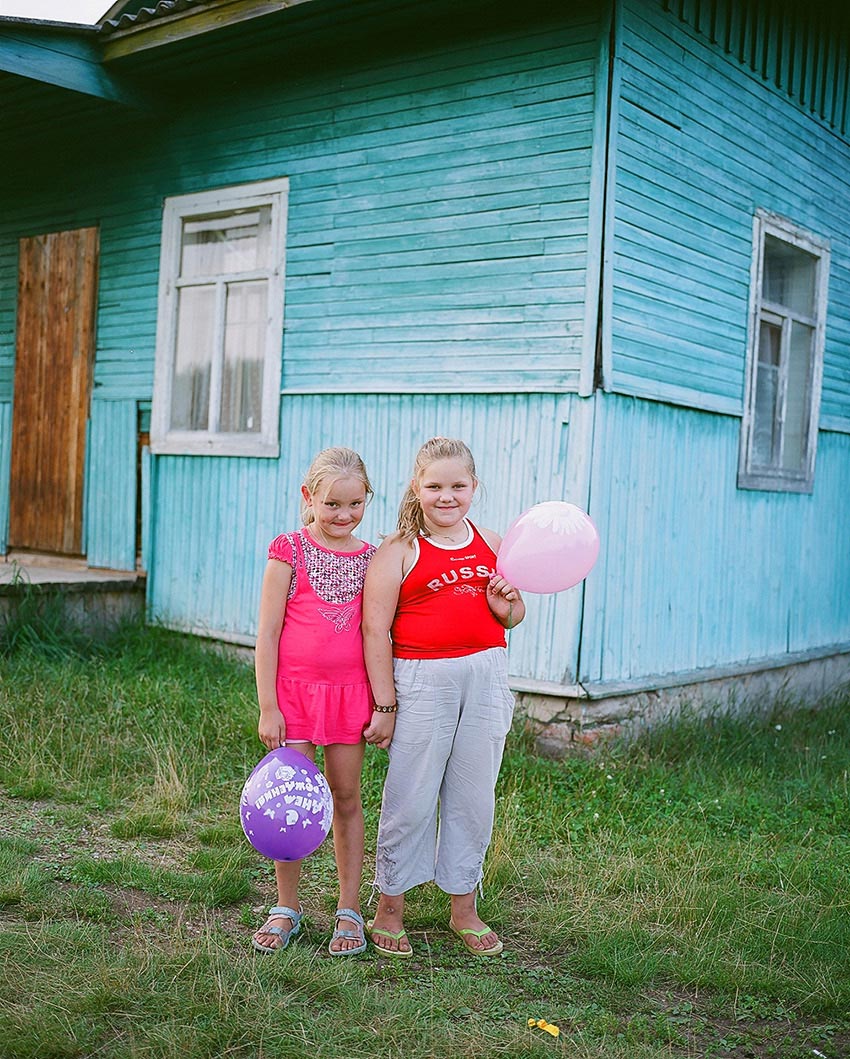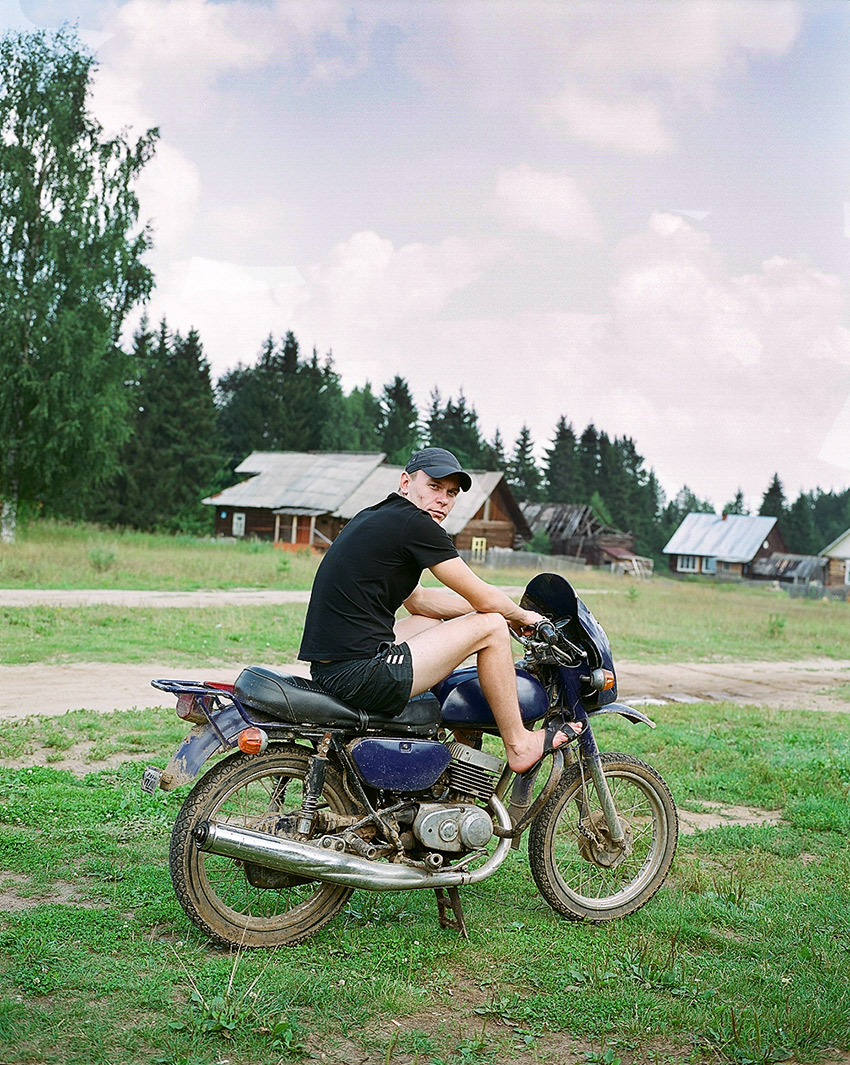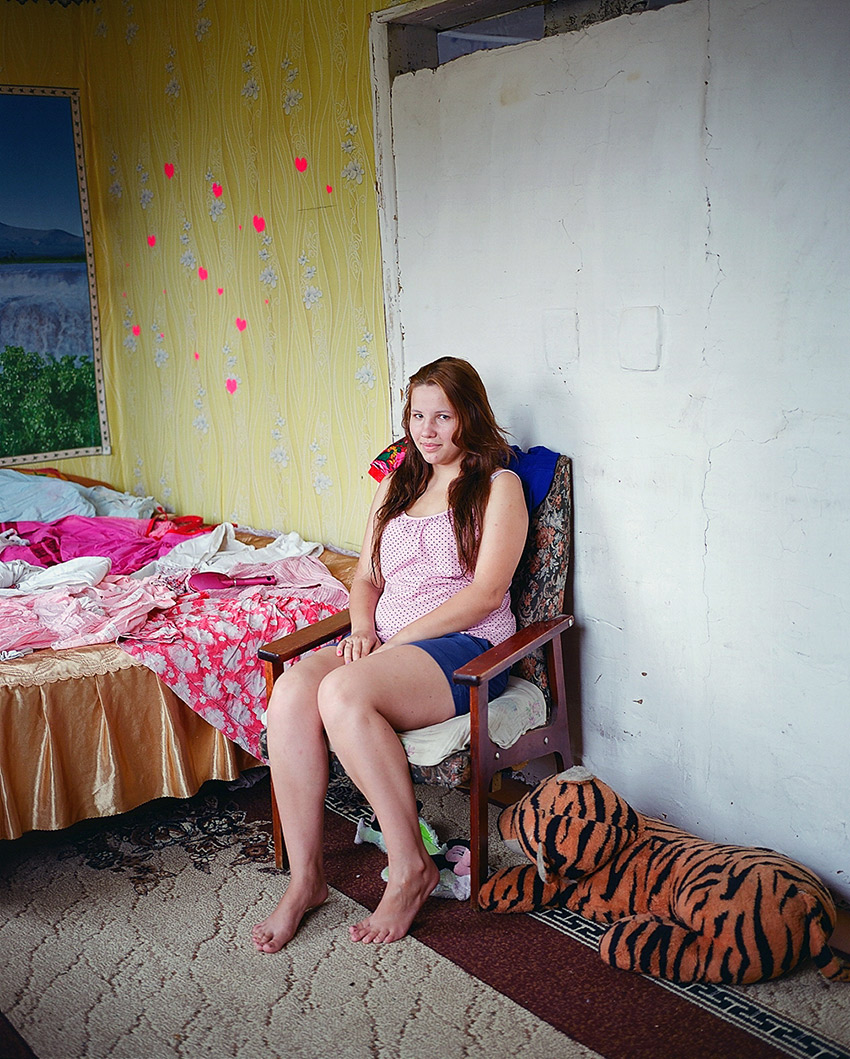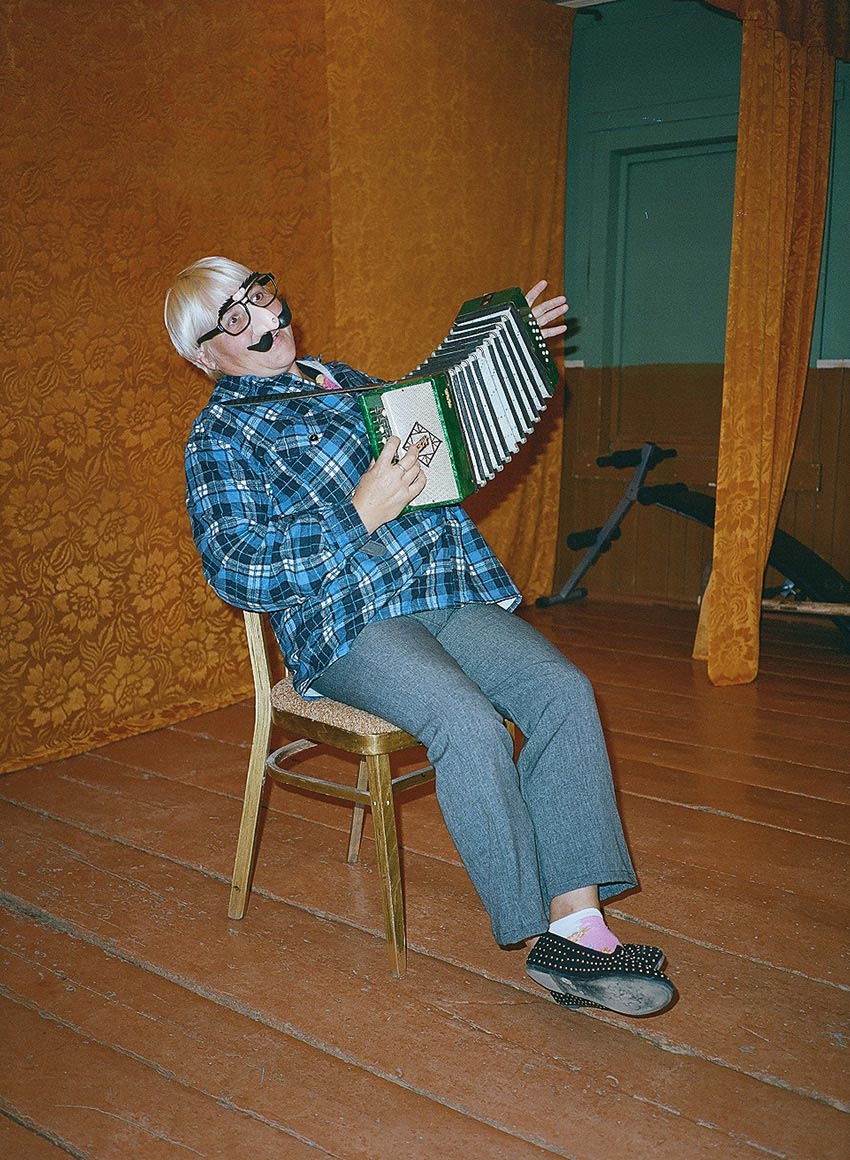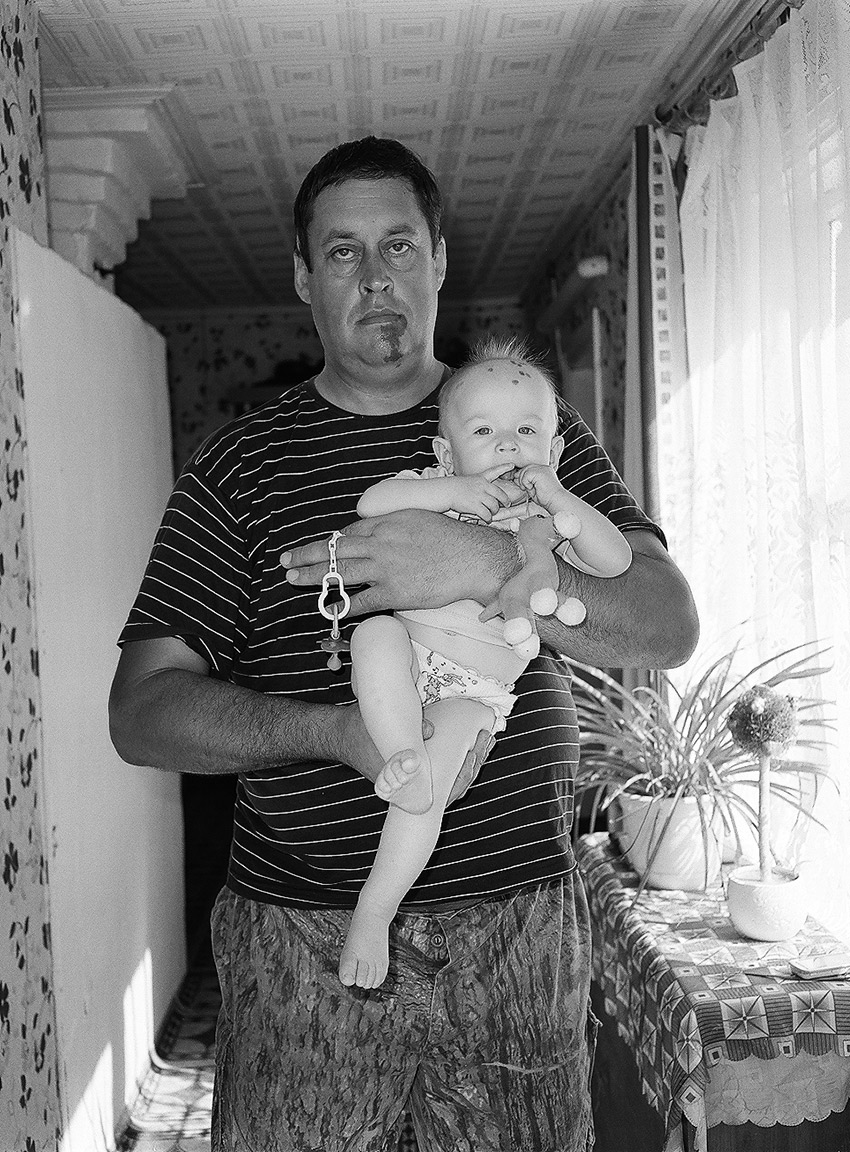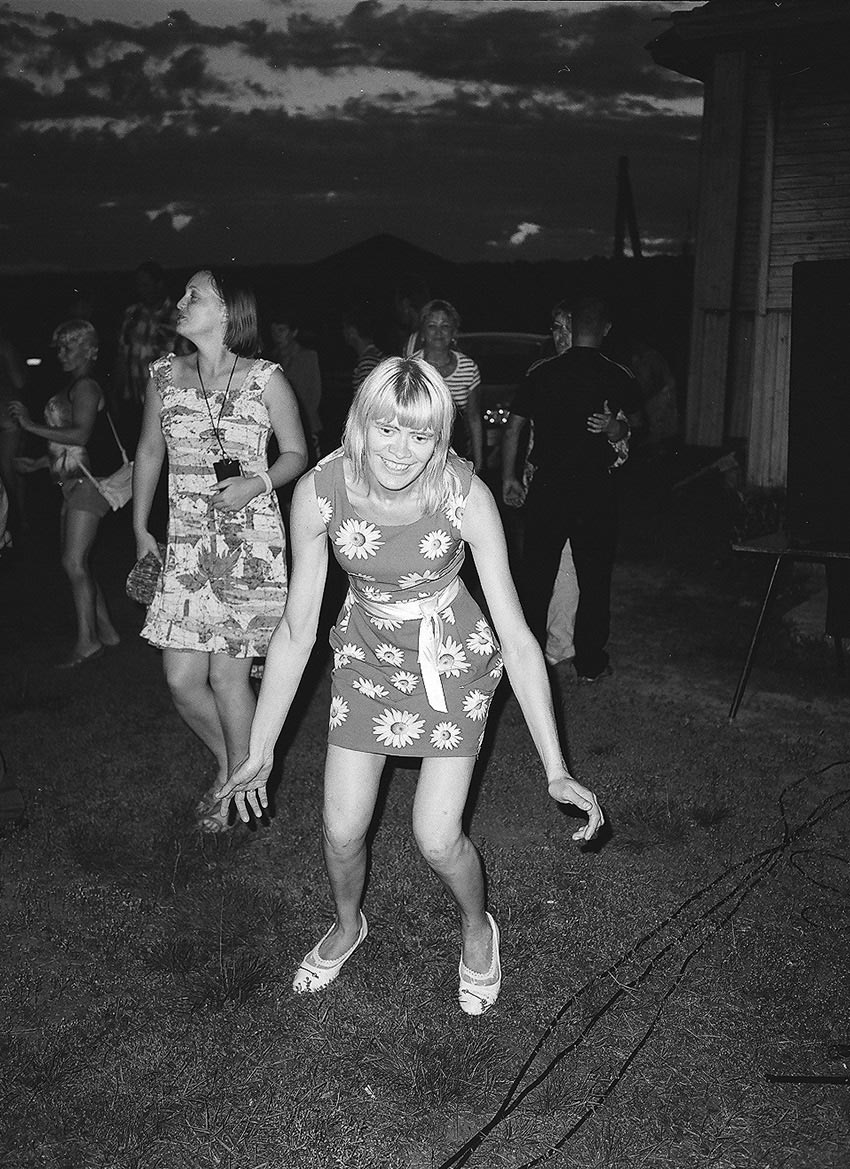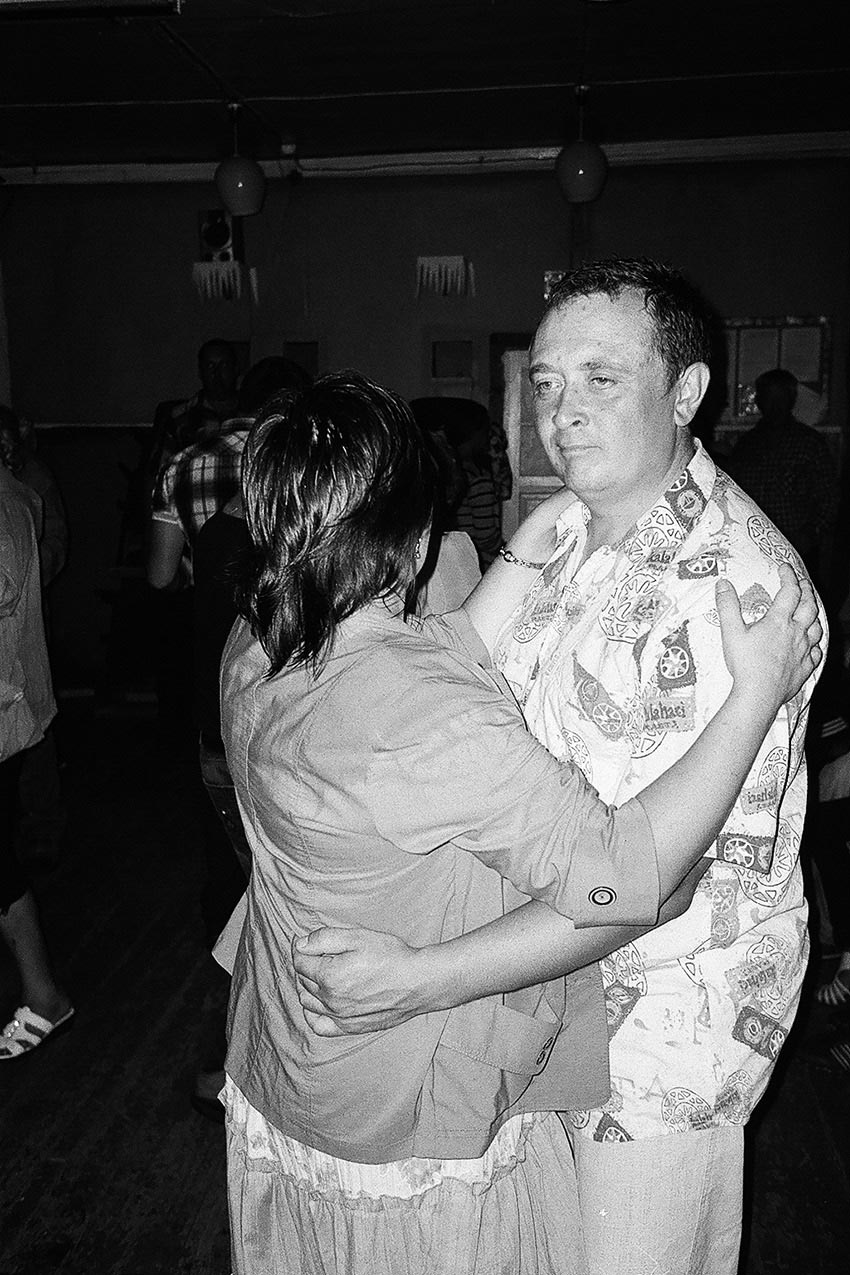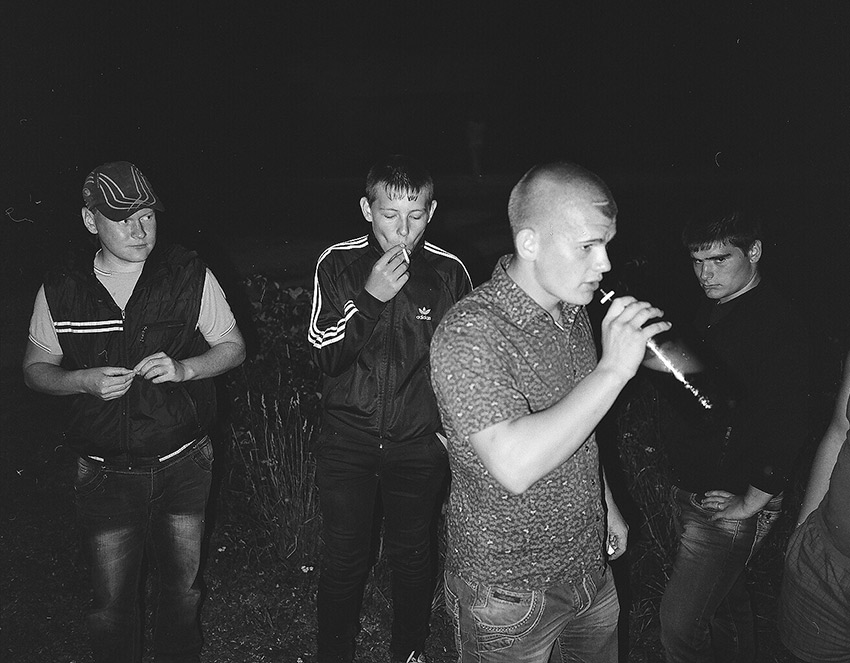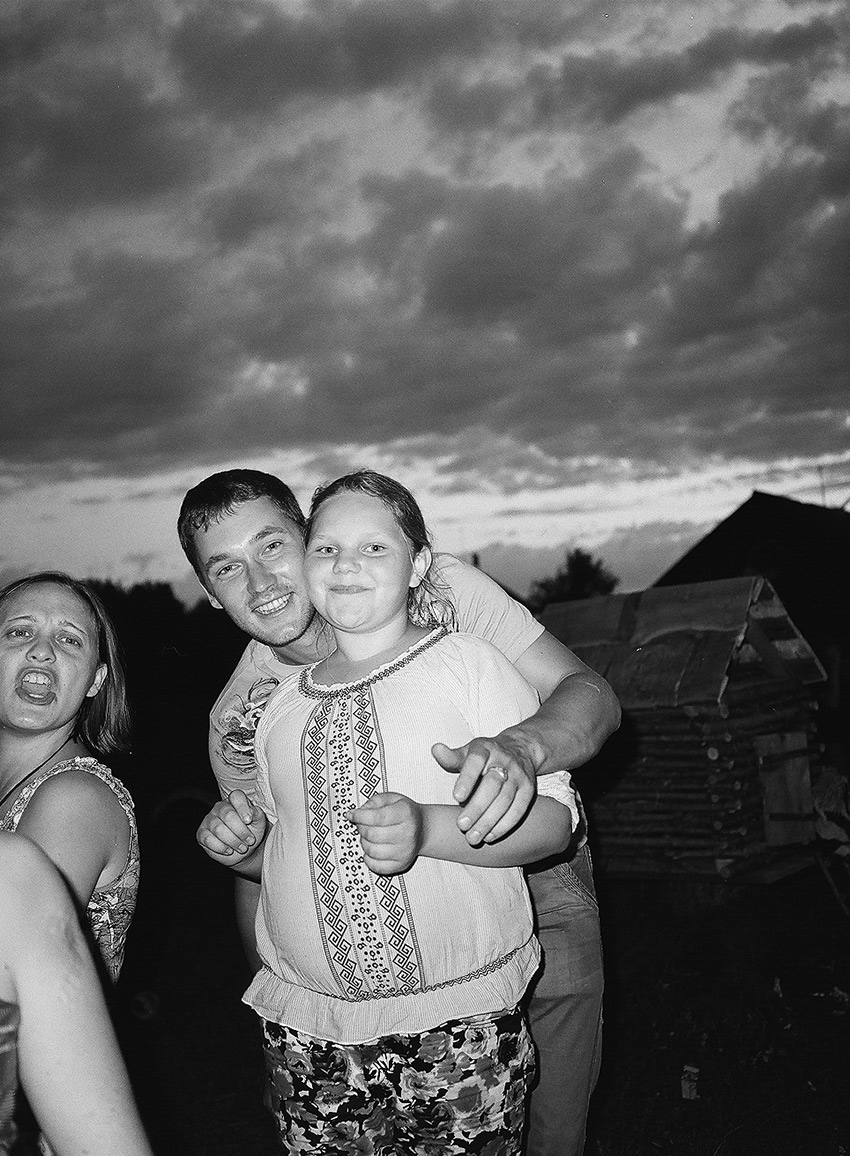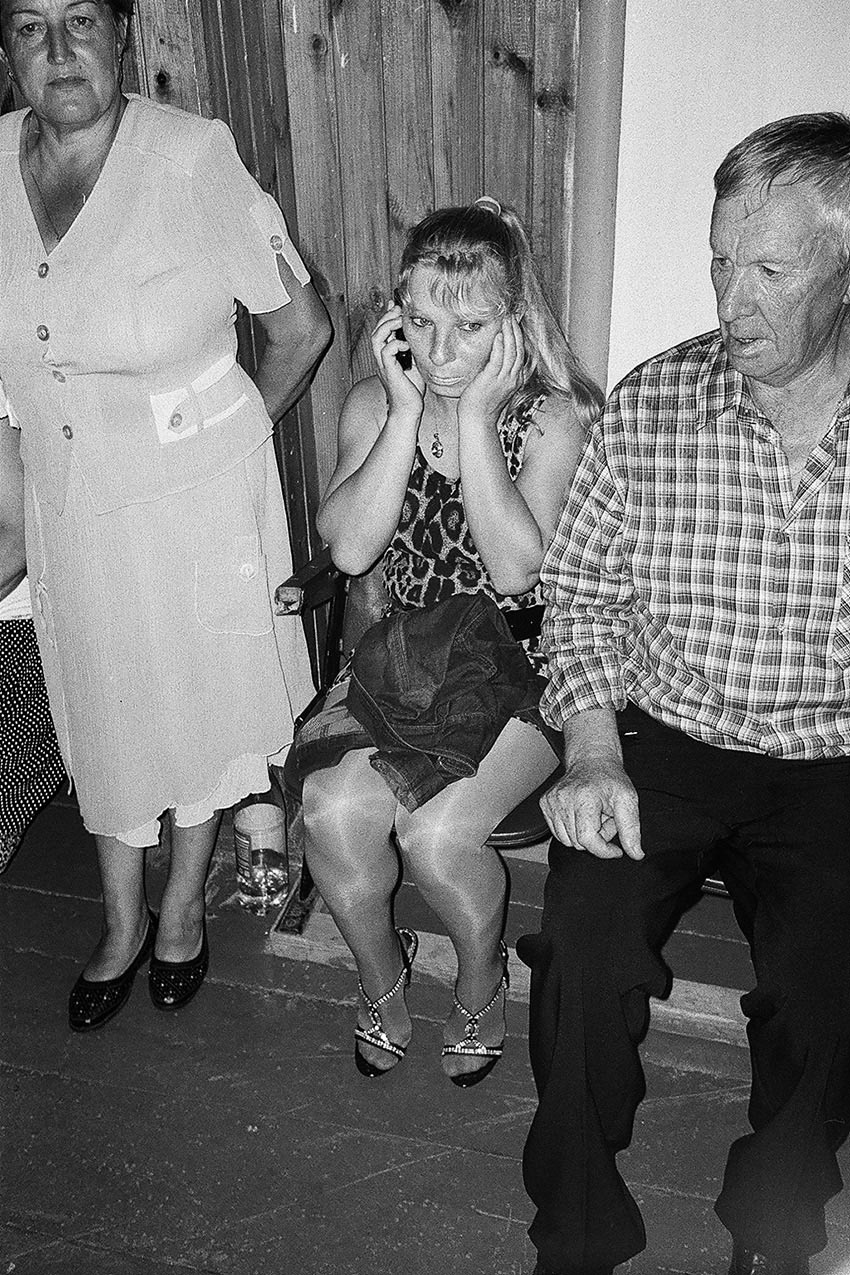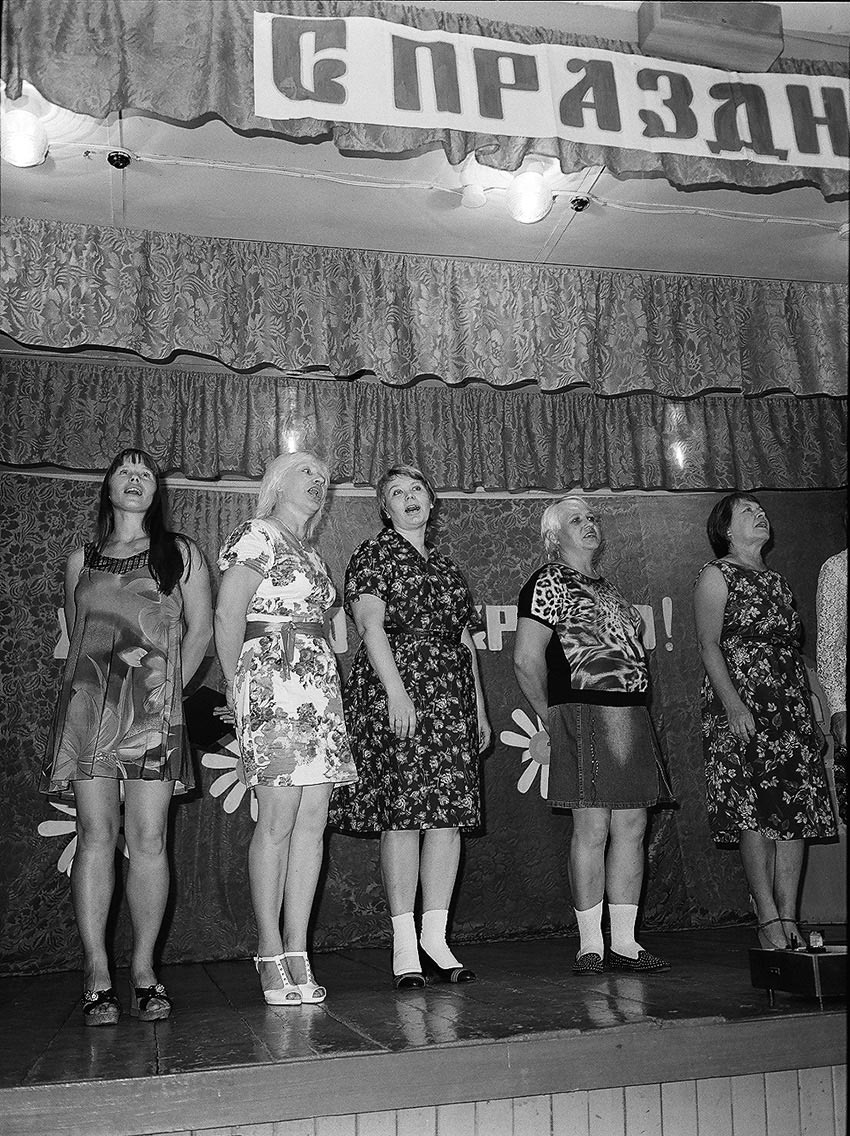 IN THIS INTERVIEW > 34 year-old Russian photographer Olya Ivanova (we previously featured her Weirdo Girls series here) introduces us to Village Day, a photo essay shot in both color and black&white that captures a Russian festivity dedicated to the country's rural communities.
Hello Olya, thank you for this interview. What are your main interests as a photographer?
I'm mainly interested in photographing human beings.
Your series Village Day shows celebrations of the rural Russian festivity of the same name. On what day is Village Day celebrated exactly, and what is the festivity about?
Village Day is the festival of Russia's small, rural towns. It's a mixture of traditional ceremonies, legacy Soviet rituals and modern trends. Usually it's celebrated on August 2 -on this day, the Russians lay the tables, prepare funny performances, invite musicians and dance all night long in the Palaces of Culture. They also revive old rural traditions such as the competition between mowers or the best pie awards.
Did you visit these rural villages just for the Village Day celebrations, or is the series part of a broader project? How long have you worked on it?
I've been working on this project for two years, and it's not finished yet. I've been going to the countryside for the celebrations only, just for a few days every year.
With so many portraits appearing in the sequence, you seem to have used Village Day as an excuse to create a gallery of characters of modern-day rural Russia. Was this your main preoccupation as you photographed the celebrations? How did you approach the shooting of Village Day?
My research is between photography and visual anthropology. I photograph people on village festivals to articulate Russia's national identity and understand who we are as a nation. Village festivals are a great time to communicate with people, to find entire families ready to be photographed. So it's true, I did use the festival as a good opportunity to find my heroes.
Tell us more about this photo.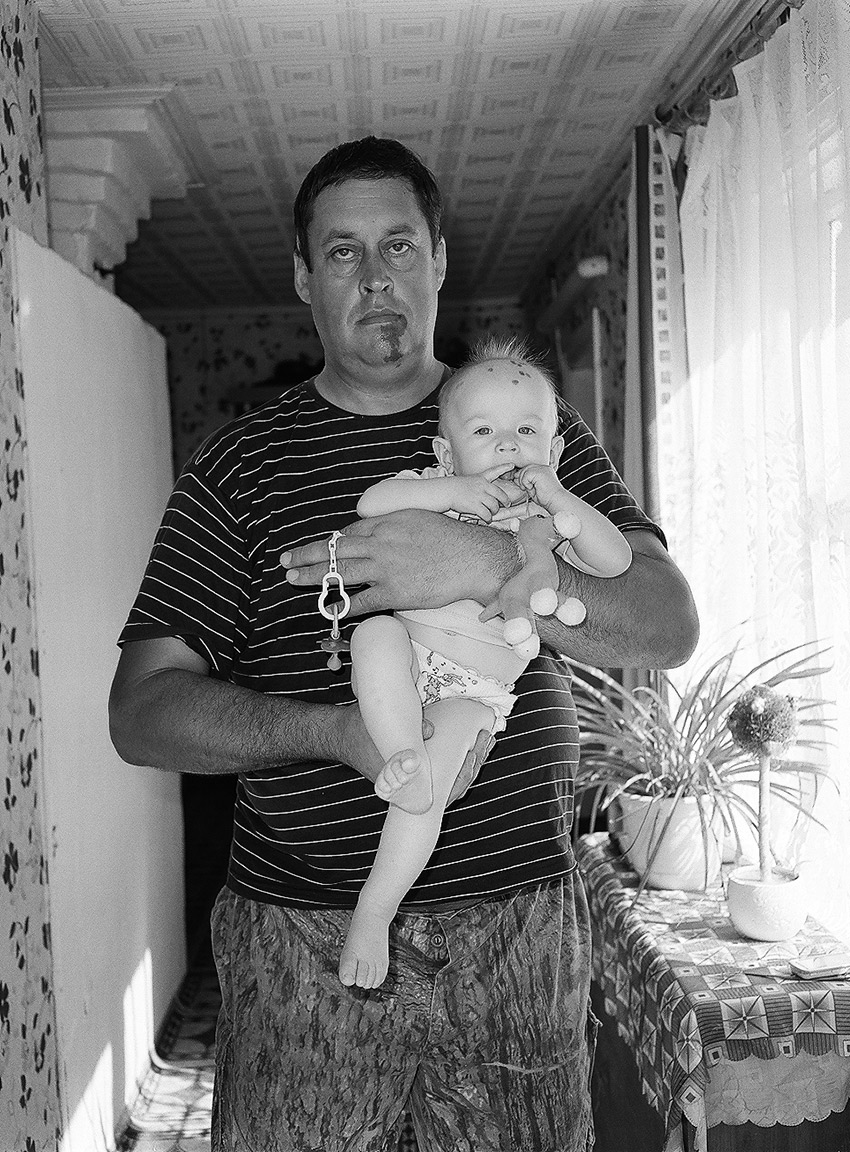 This is Andrey, he is a tractor driver. He was born and has been living in the village for his entire life. He is an authentic Russian muzhik (which means peasant) with a strong character but a kind heart.
Andrey is married and has three kids. I lived with him and his family for a few days. In this picture he is holding his granddaughter Ksenia. This is one of my favorite pictures from the series because after two years that I was trying to gain his trust, he finally let me take the photo. Northern people are very closed to strangers.
What does life look like today in rural Russia?
It's difficult, but so beautiful. The nature is harsh, there are no jobs, and alcoholism and poverty are very common as a result. On the flip side, though, you have great rivers and pristine forests, a feeling of freedom and a strong sense of community between the village members. Many young people migrate to the cities looking for a better life, but they always carry their small hometowns in their hearts.
Did you have any specific source(s) of inspiration in mind while working on Village Day?
Alec Soth's latest photobook Songbook inspired me a lot. That work was also made in small towns and remote places of his country, the United States.
Why did you use both color and black&white for this project? And based on what did you choose when to shoot in one way or the other?
I like the different mood of color and black&white pictures. I shoot staged portraits on color film and reportage on black&white film. People look more authentic in black&white photographs, but they usually prefer their color portraits.
What have been the main influences on your photography?
I was very influenced by American photographers. Nan Goldin, Katy Grannan and Diane Arbus are my heroines. I love their approach to people: it mixes humanism, sympathy and irony at the same time.
Do you have any other passion beside photography?
Life is my only passion. Photography is a hobby.
Choose your #threewordsforphotography.
Contact. Intimate. Afraid.