Photos by Stefanie Moshammer
Vegas and She — Stefanie Moshammer Portrays the Strippers of Vegas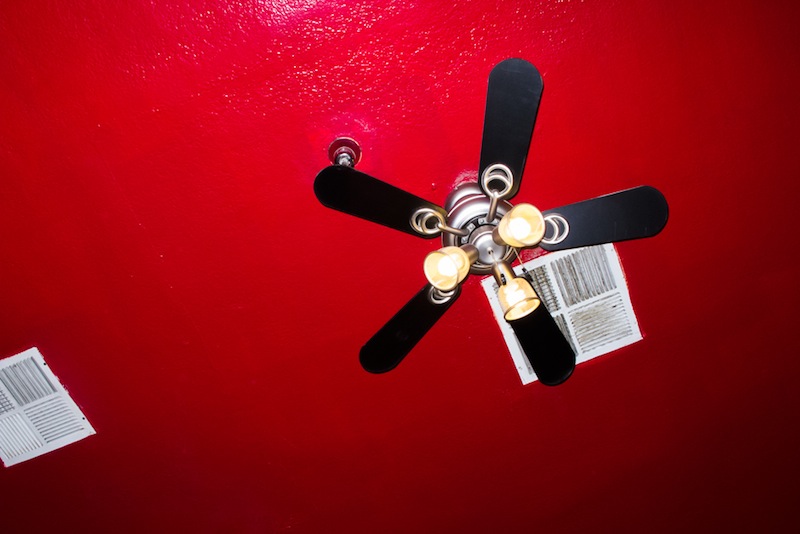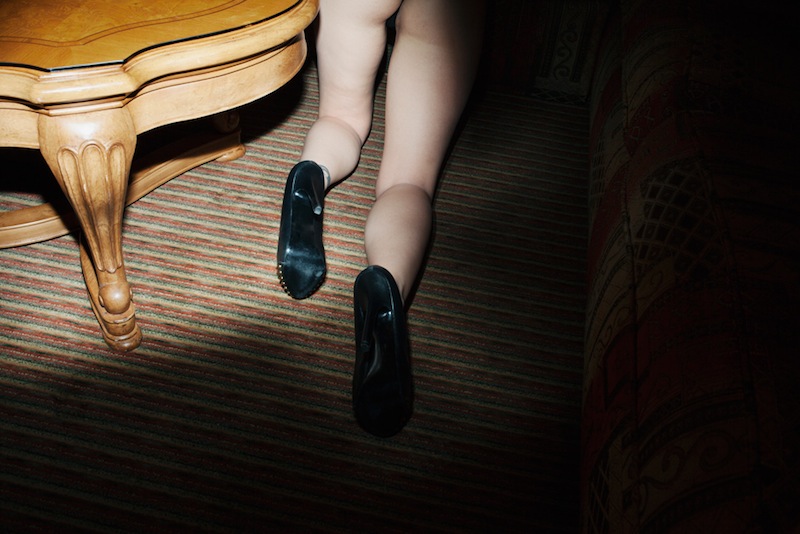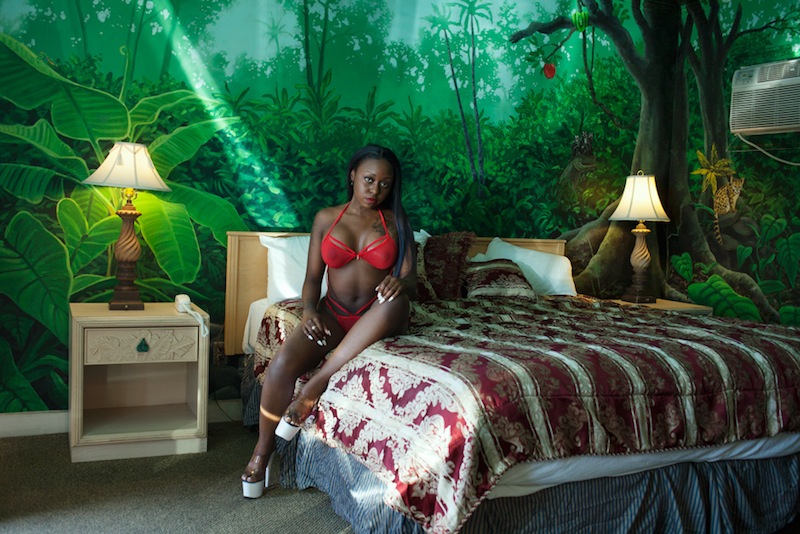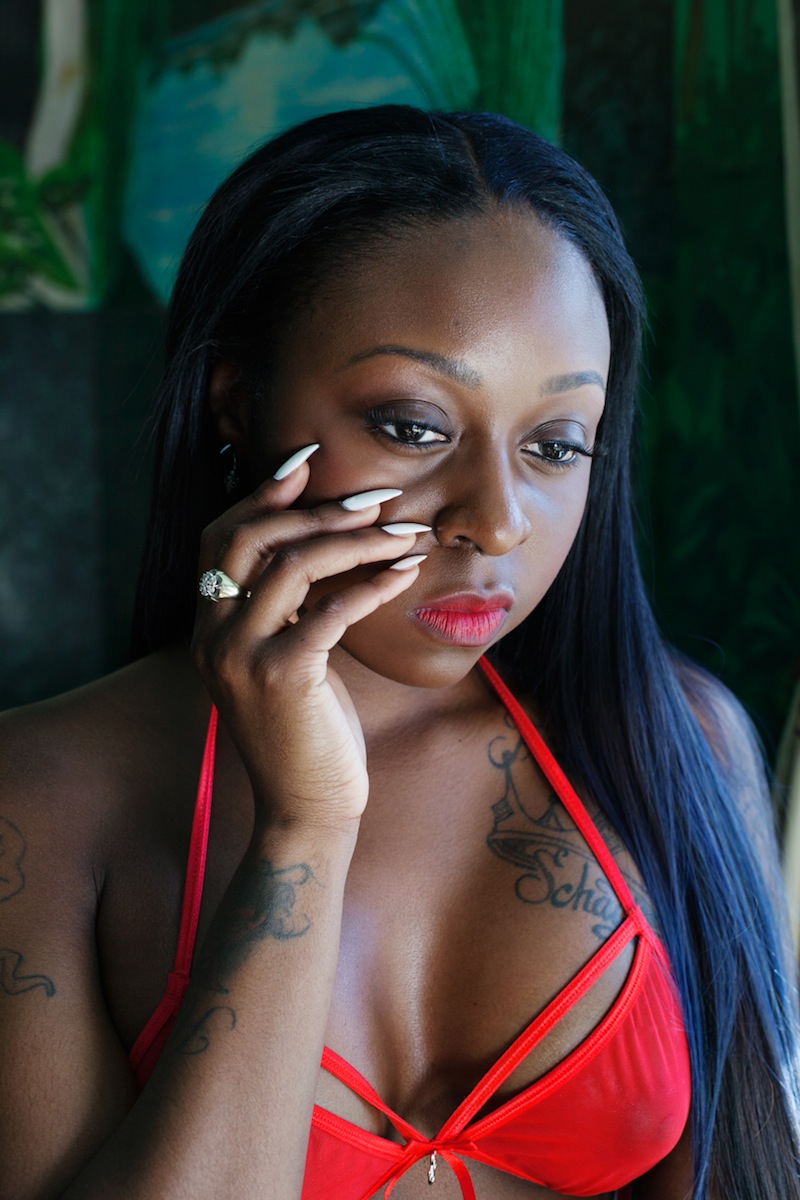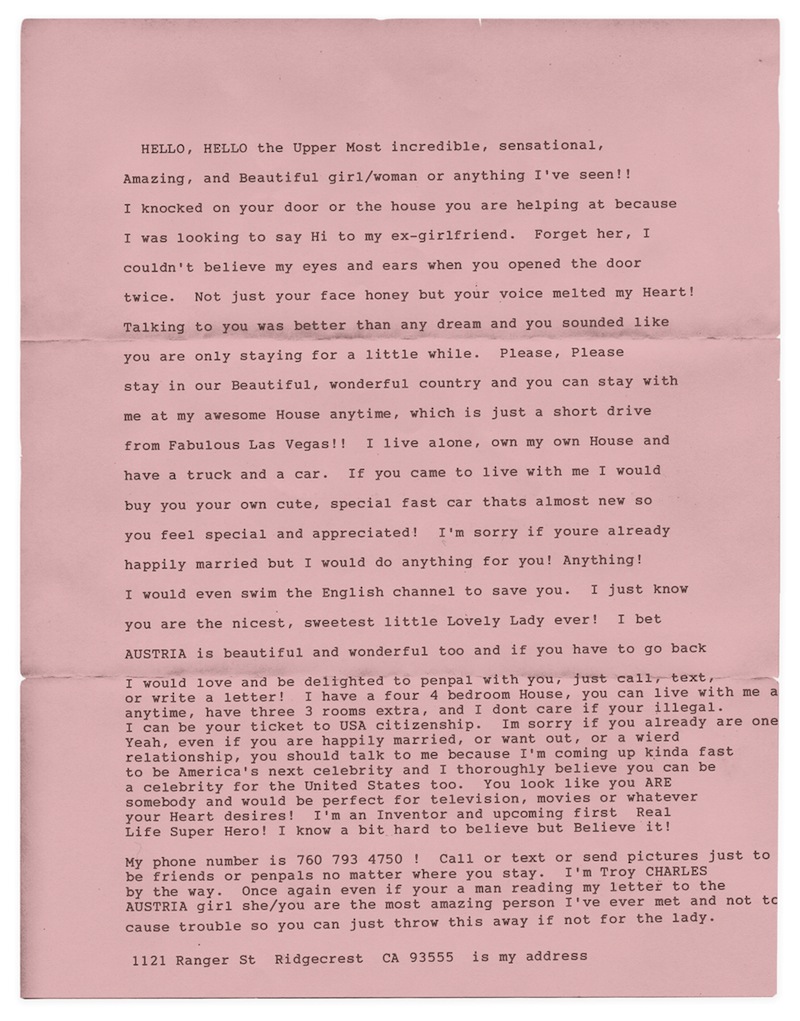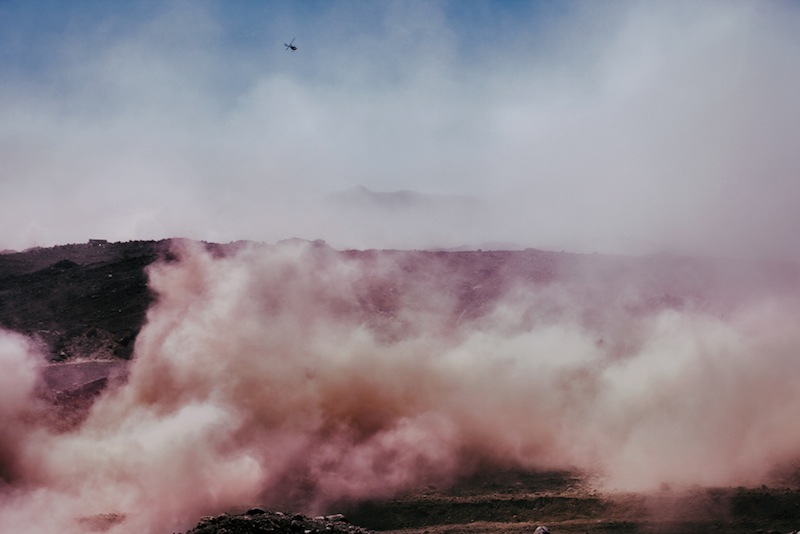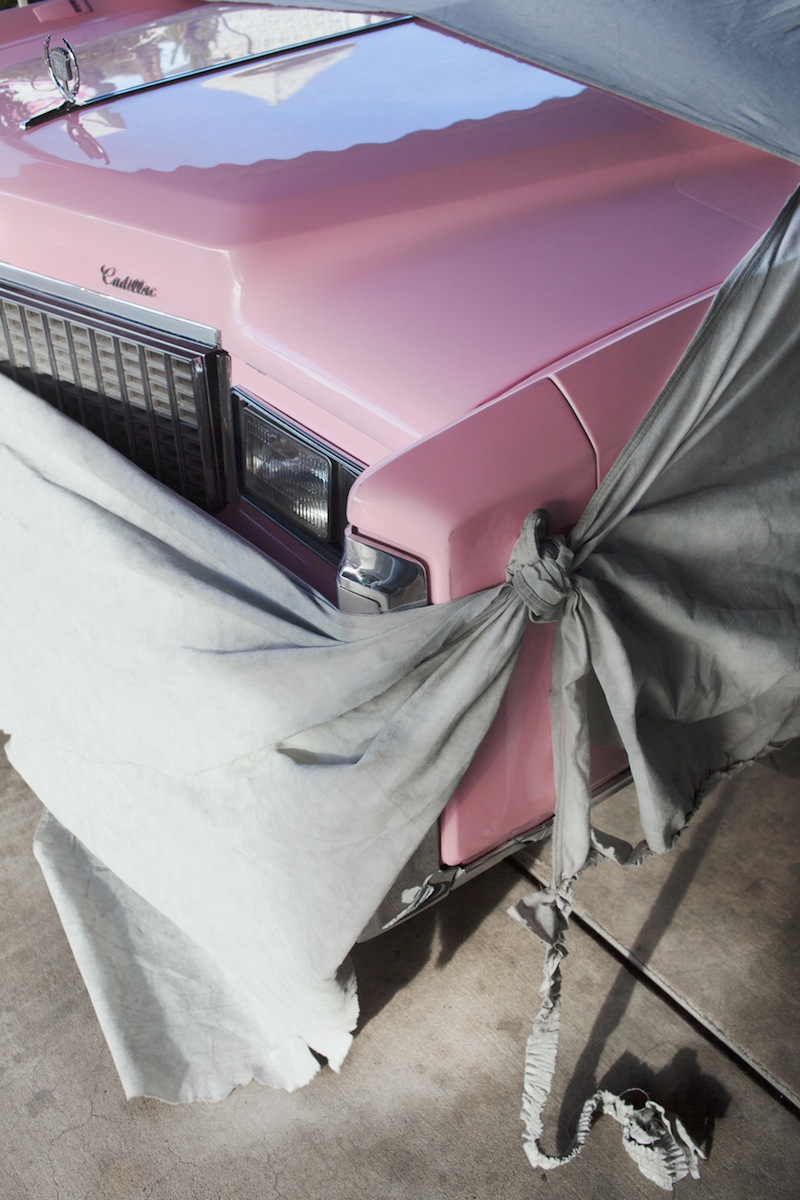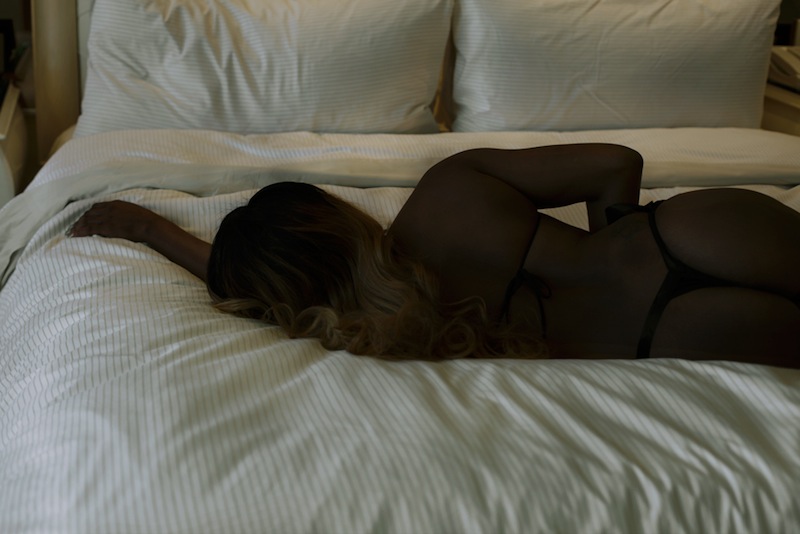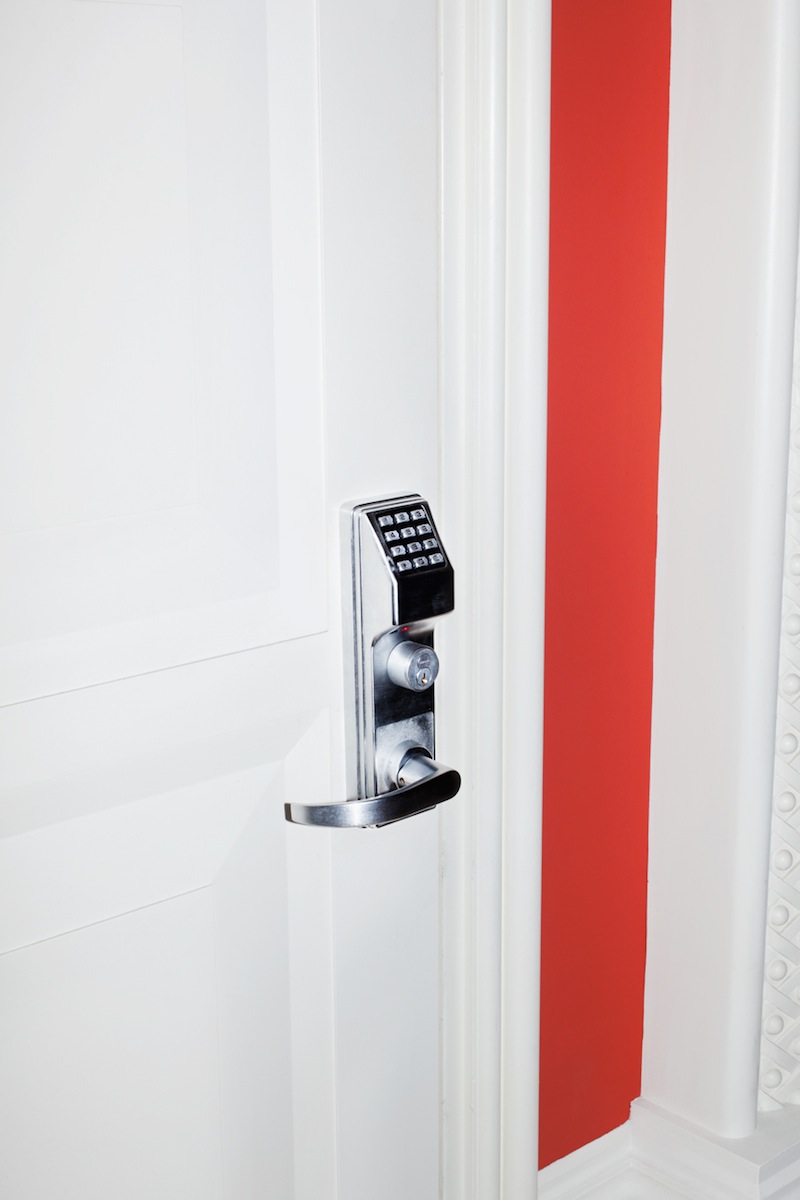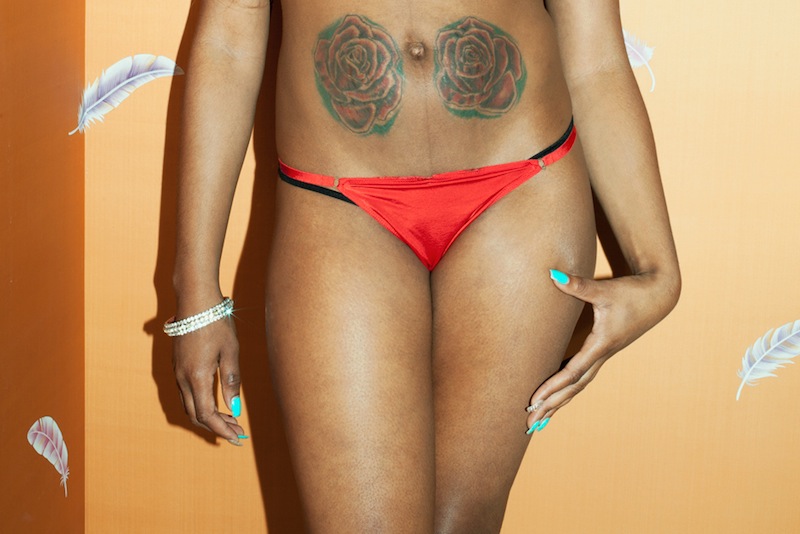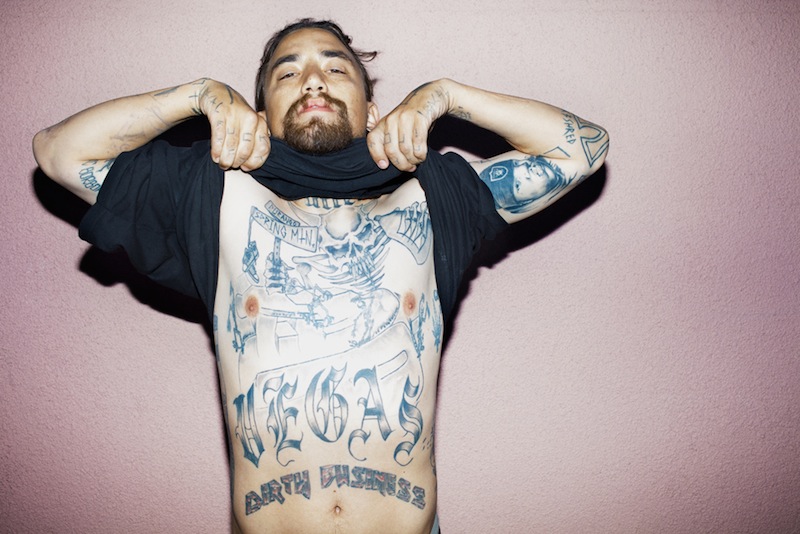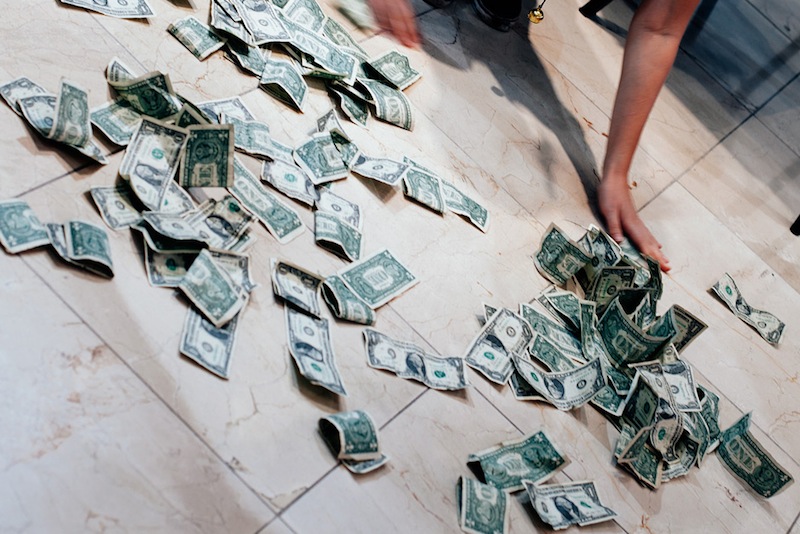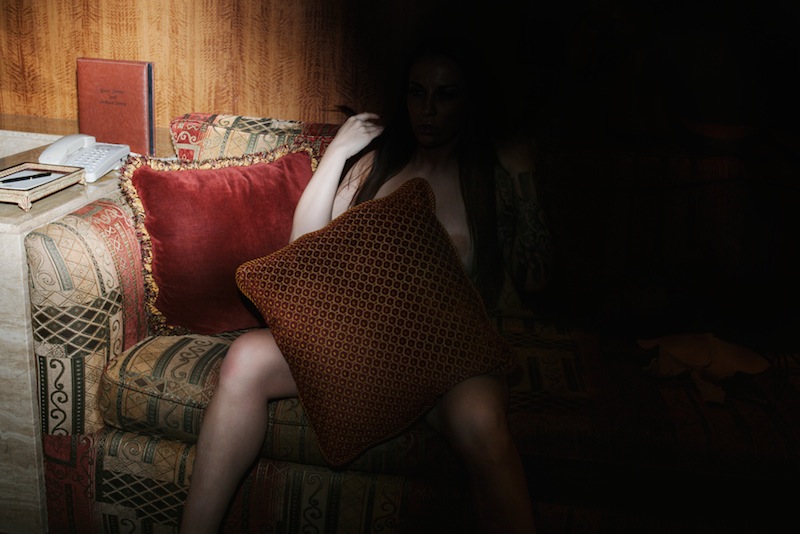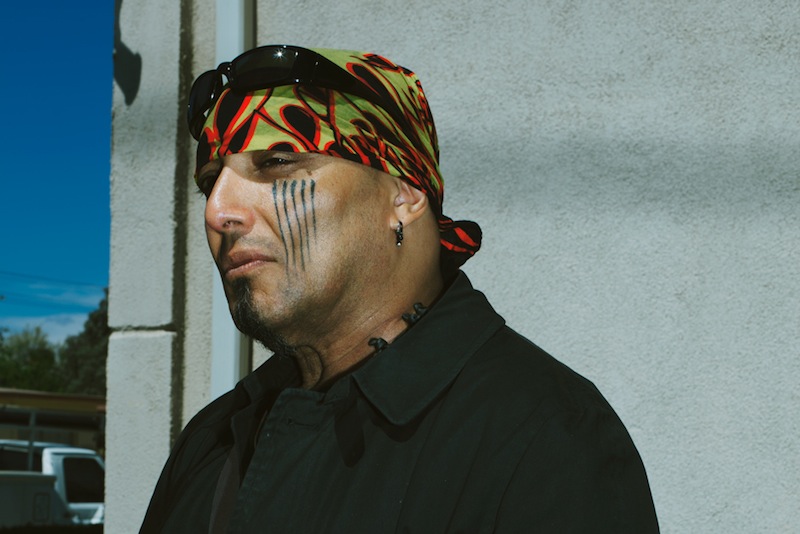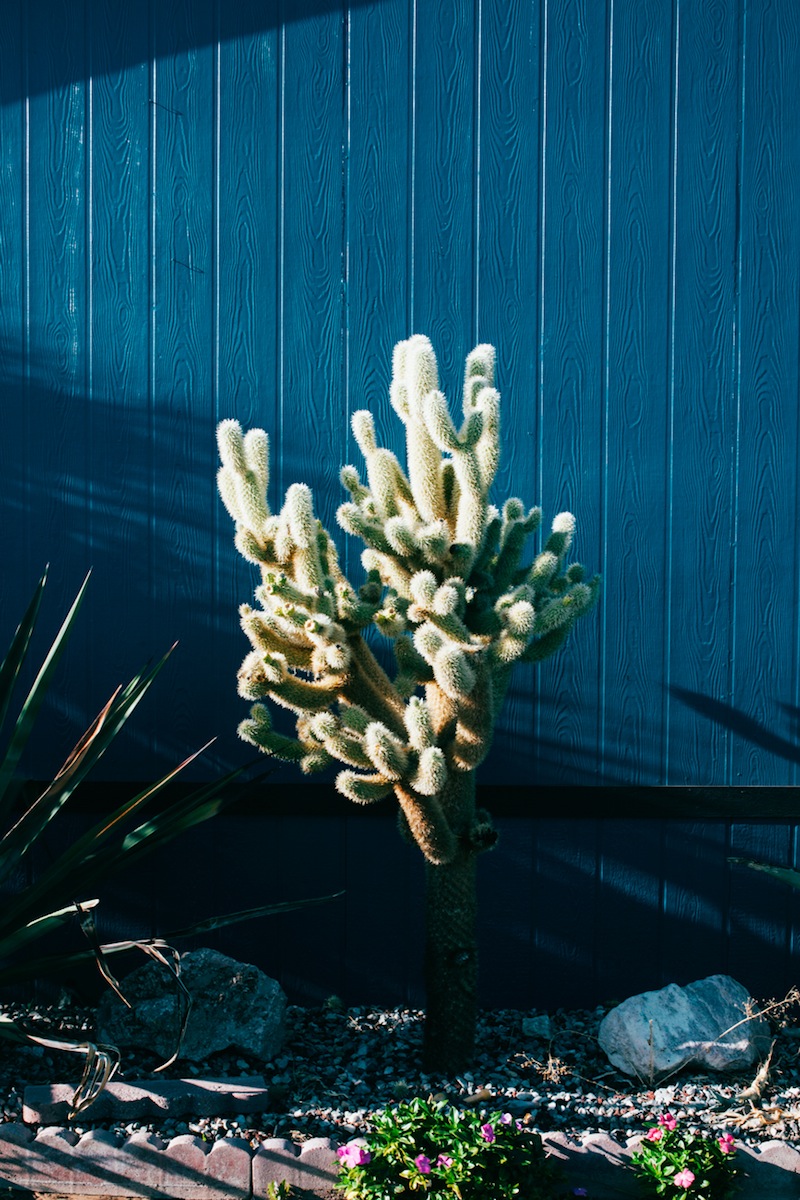 However you judge its hyperbolic world of alcohol, casinos and blinding lights, no other city can boast an almost epic aura like Las Vegas. Stefanie Moshammer recently completed her Vegas and She series there, putting at the center of her work one of the city's main draw: the strippers.
Stefanie is a 26 year-old Austrian photographer currently based in Denmark. A book version of Vegas and She will be published at the end of April by Fotohof.
Hello Stefanie, thank you for this interview. What are your main interests as a photographer?
For me it's not so much about being a photographer, its more about my interests as a human being. The challenge is to find out how you are best able to translate your personality and passion towards other people by integrating those into the medium of photography.
In that role my aim is not to show all that is visible, but rather the visceral that we are unable to see. I always love photography that surprises me and somehow makes me feel uncomfortable.
Furthermore there must be some emotional hook to really anchor it for me. When looking at photographs I want to feel the presence of the persona as a part of that piece of work, merely as a human and not only as a photographer. If others can get a feeling that it's coming from the bottom of your heart, they can relate to it, I guess.
Also, the camera is a good excuse to catch a glimpse into hidden lives, a kind of passport to visit and explore exceptional stories outside of the ordinary. It's as if Im trying to understand life through photography, and the more I try to deal with other people and their environment, the more I deal with myself too.
What inspired you to make Vegas and She?
I went to Las Vegas for one week, before I returned to do Vegas and She. That first short stay triggered a desire to get back and explore the place again. I'm a terribly curious person and my curiosity towards Las Vegas was not satisfied after one week.
I wanted to know what is behind that surreal dream of sophistication that people are searching for in Vegas, a place that almost completely relies on illusion, fantasy and desire. I was also interested in how the city influences you when you live there for a longer time.
Can you share some insight into the decisions made for Vegas and She in terms of both imagery and aesthetics?
There are so many myths about Las Vegas. But actually this is just a reminder that human knowledge itself is a myth. We really don't know anything. We see things as we want to see them.
So relating to imagery and aesthetics – I didn't want to make a realistic portrayal of the city. Portraying a place is always the result of our perceptions and fantasies. In Vegas and She I was trying to make pictures that create an ambiguous space, that take us away from reality and are adrift somewhere between illusion and desire.
I'm using the body and the surroundings to invite a narrative and to model a certain reality. For that, I'm searching for the bizarre that already exist, to reflect and play with it. It's like digging into a concrete jungle. A world outside of the ordinary; and it is as realistic as you can allow it be.
Red and pink are prevalent in the work – is this the result of editing or rather something you decided from the start?
I definitely did not decide it from the start. I remember when I walked into a strip club in Las Vegas for the first time – it was the biggest strip club in town. When I think back about that impression, the pink and red colors are lodged in my head like a parked car on fire. So they seemed to fit best to me.
The strippers are the protagonists of the work. Tell us about how you approached them to make your portraits, and why in several photos their faces are not visible.
When approaching the strippers I guess a big enabling factor was that I'm a woman as well. They respected me and my work and they opened up a lot about their lives and background stories. Especially with one dancer, Shannon, I got along really well and she helped a lot.
My approach was to portray them in a metaphoric and poetic way to represent the atmosphere and mood in that world they live in, rather than telling a certain story about each girl. For that, there is no essential need to show the face of a person.
In your experience, what kind of place is Las Vegas?
I would paint the city as a furious, unforgiving beast with many heads – pain and pleasure are twins there. It's a place full of contradictions, full of mysteries, wonder and myth.
But if you leave the epicenter of sin, you'll find yourself in the beautiful Mojave desert with all the mountains and national parks around. There, the so called Sin City becomes completely innocent.
Mention the skill that you think is most critical in the education of a photographer.
They tell you a lot in school, but it's all about exploring it on your own. Explore it to the limit, love it a lot, and let things evolve at their own speed.
Another crucial factor: beware to surround yourself with the right people. There're a lot of bloodsuckers out there.
We think not enough people even realize that they can enjoy photography just like they enjoy films or music, and not necessarily as photographers but simply as viewers. What would you tell these people to pique their interest in photography?
I think that comes pretty naturally. You either have an interest in photography or not. If you look at photos and it triggers something, photography becomes like a drug. A drug you need to surround yourself with, same as with movies or music. It fills your life.
Probably I would show these people a really good piece of work and hope that it's teasing enough to motivate them to look into more photographic work. But not sure if that helps.
In general, it's the balance that makes it. Music, film, literature, poetry, art, journalism – they all tell stories. If you surround yourself with too much photography you're like in a bubble, a pretty much overrated bubble.
If you could change or improve one thing about the photography industry, what would it be?
As a photographer you deserve to be paid appropriately for the work you're doing. Particularly when it comes to (online) publishing… there should be a natural appreciation in the payment for someone's work.
Do you have any other passion besides photography?
Ha, I'm a sucker for good (vegetarian) food and sweets! Other than that: poetry and writing. I get lot of inspiration from there. Some of the greatest: Charles Bukowski, Lawrence Ferlinghetti, Anaïs Nin. And of course things that are related to photography, such as traveling, exploring new places and interesting characters.
Choose any of your photographs from Vegas and She and share with us something we can't see in the picture.
This landed in my mailbox one day. On the envelope was written: "To the Austrian Girl" and the address of my place where I lived in Las Vegas.
Basically, this guy was knocking on my door and I talked to him for about 5 minutes. One week later I got that letter from him. I don't know if he was following me or if he was really looking for his ex-girlfriend when he knocked on my door.
His thoughts represent Las Vegas and Vegas and She so well. There's a mix of everything, a blend of reality and fiction: charming and terrifying, somewhere between love and sorrow, a teaser full of weirdness.
I never saw him again – I actually expected him to appear another time. But nope, didn't happen. Although, the "cute, special fast car that's almost new" was quite a teaser.
Choose your #threewordsforphotography.
Heart. Passion. Exploration.