Photos by Masiar Pasquali
How Masiar Pasquali Found His Other Half Through Photography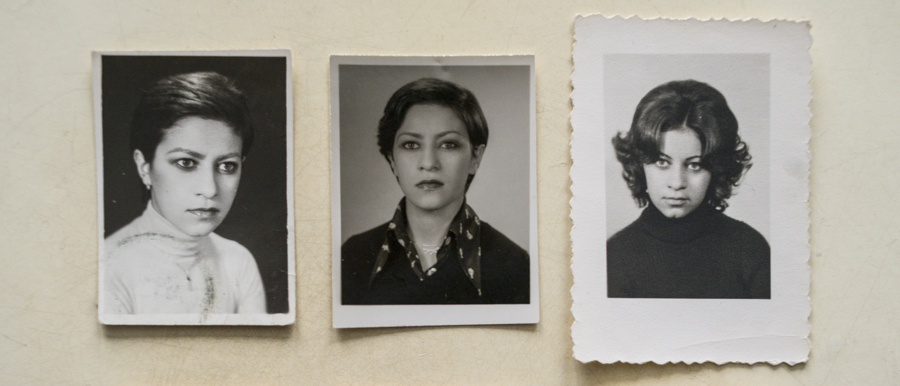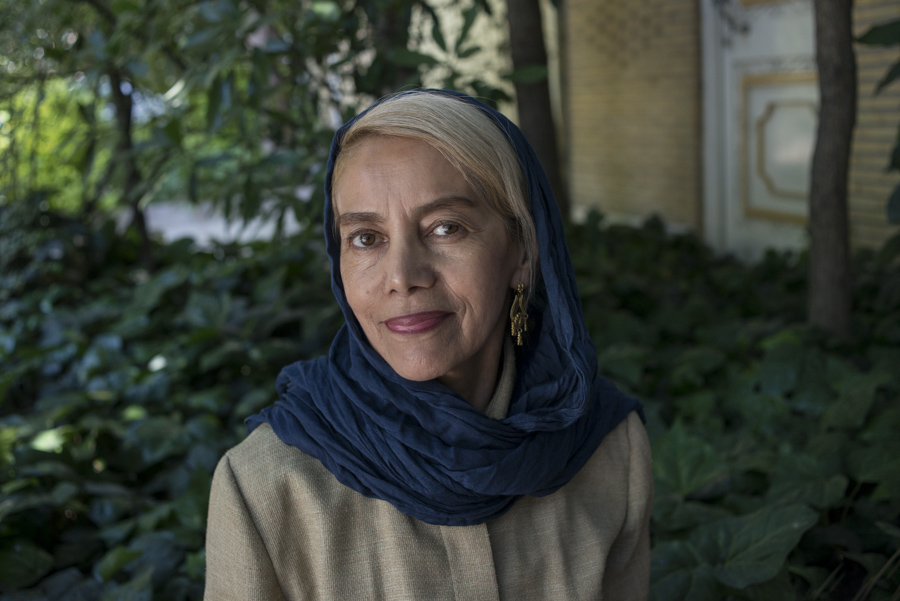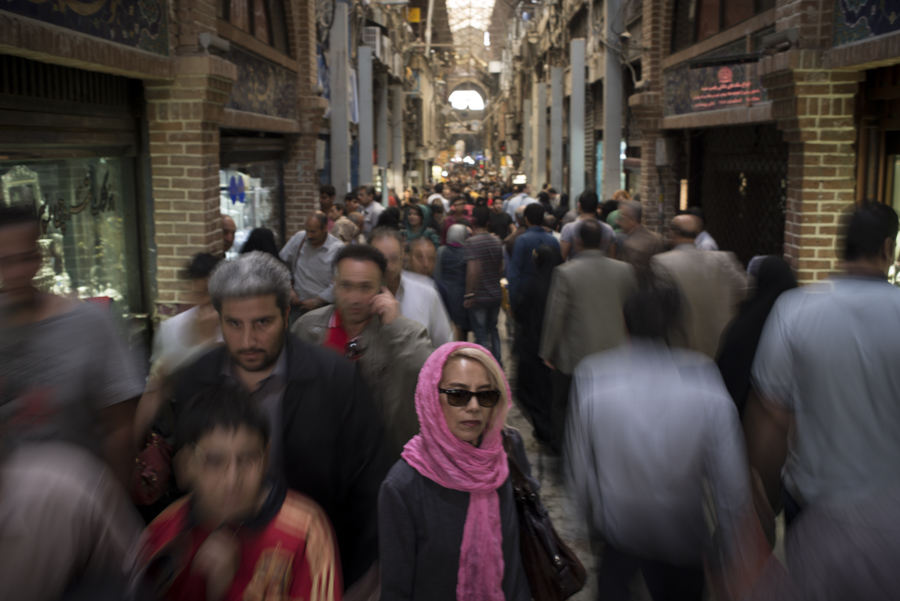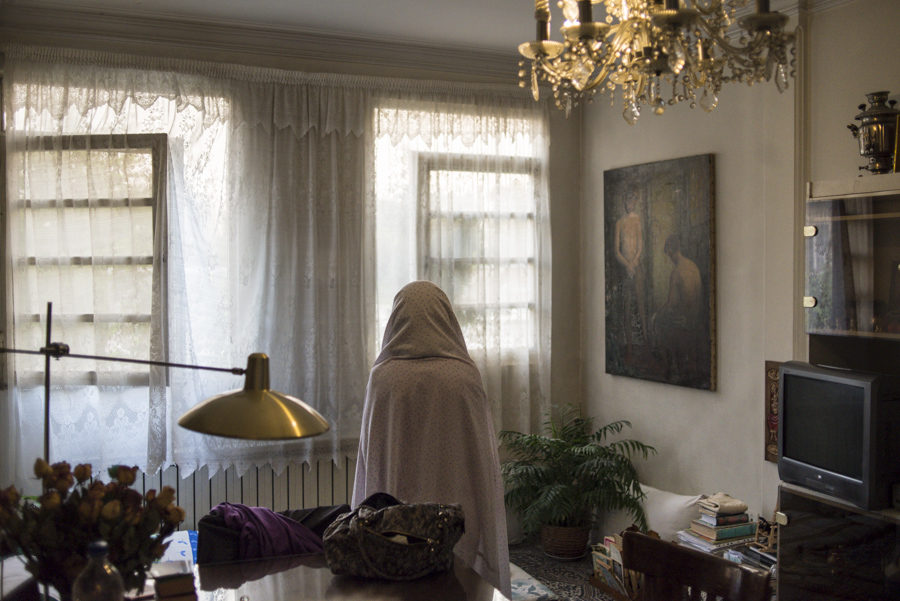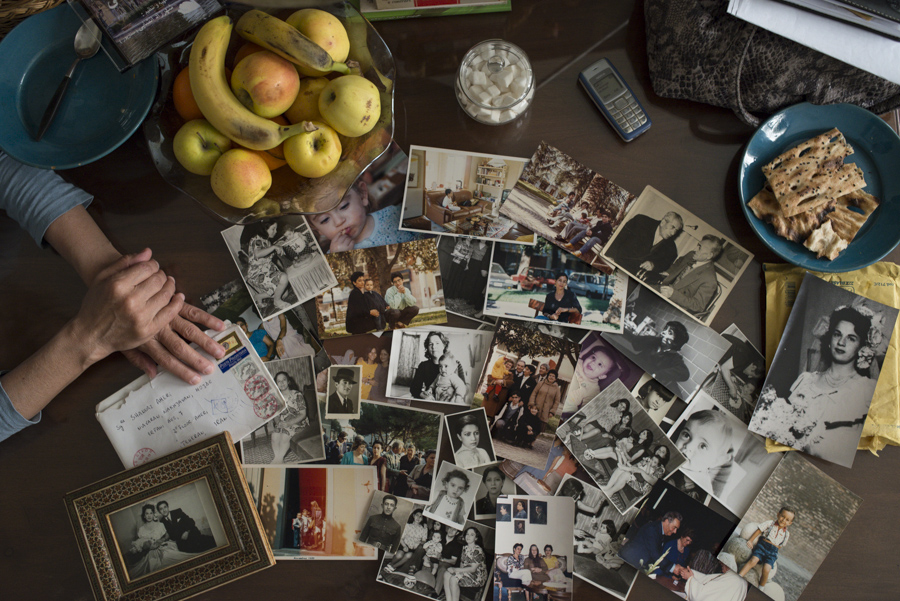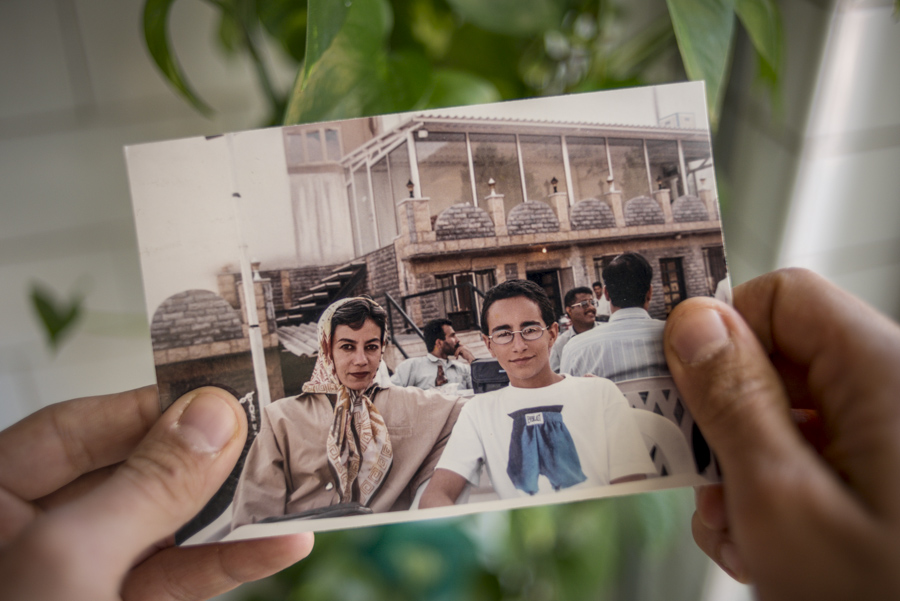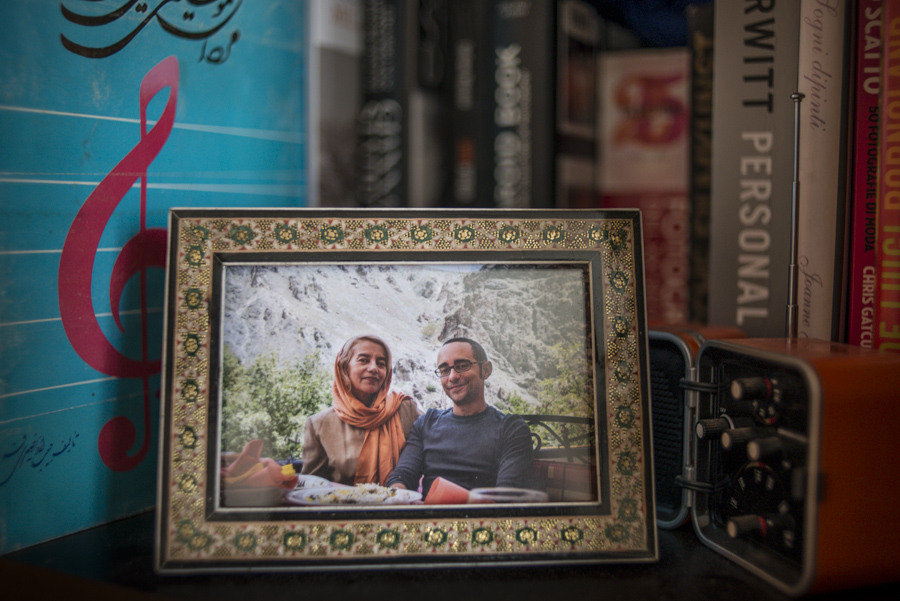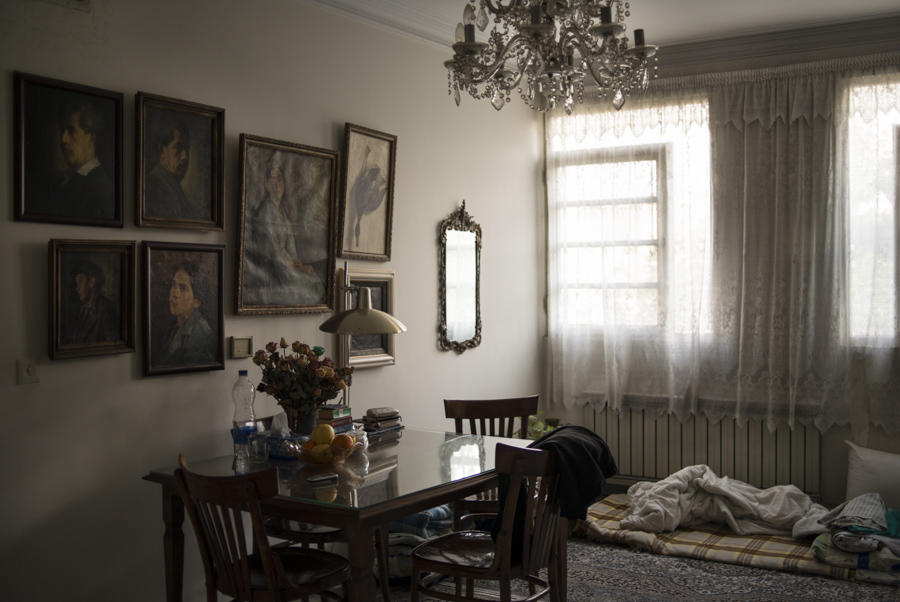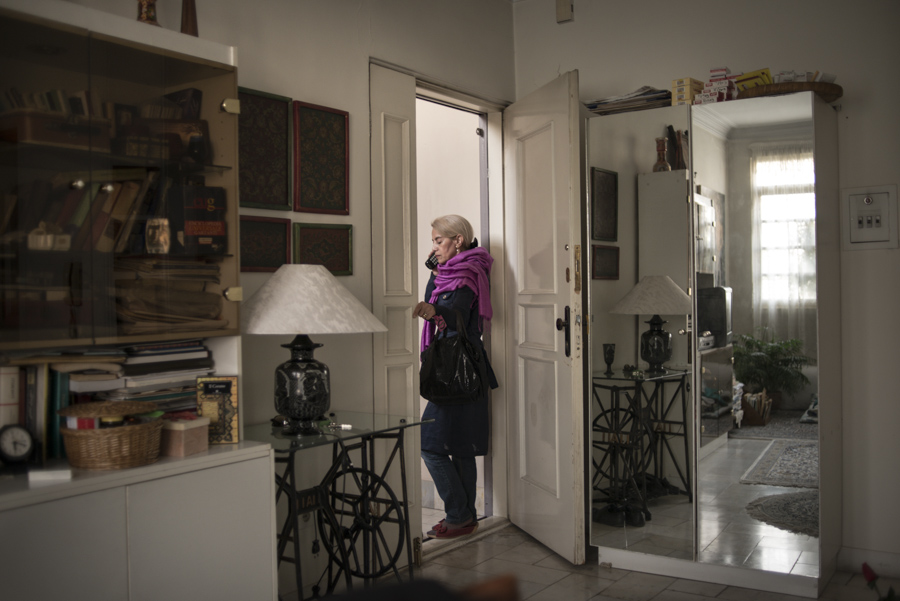 Can photography help in mending broken communications between two people? In the case of Masiar Pasquali, it did. A few months ago, Masiar, an Iranian-Italian professional photographer mainly working in the event industry, took a trip to Tehran to visit her mother, 15 years after seeing the last of her. He brought a camera with himself and photographed his journey back to the city he's lived in until the age of 9.
In this interview, Masiar talks to us about this story and the resulting photographic work, The Other Half.
Hello Masiar, thank you for this interview. Tell us a bit about your background and your relationship with your mother.
I was born in Tuscany in 1983 of an Italian father and an Iranian mother. They met in Tehran in the 1970s, but moved to Italy a short while after the 1979 revolution broke out. In the summer of 1998 I went visit her in Tehran. I was 15. I'd never seen her again since, and spoke to her very rarely. There's not much else to say: the only memory I had was a photograph taken during that summer and a few more pictures she sent me for her 50th birthday.
Why did you decide to make a photographic diary of your journey back to Tehran?
My memory isn't very good, it's never been. I use photographs to help me remember and reflect. I always take pictures in the most important moments of my life. At the beginning, I meant to take the photos only for myself, to capture the things I felt and thought in those days, and have them to look again with a clear mind. It was an intense and overwhelming experience.
Leaving was the hardest part. It took me several years to make the decision. I felt there was something unsolved inside me; growing up and working quite a lot on myself I finally found the strength and energy to face it. Besides a job, photography for me is a way to deal with things that happen to me. Ever since I moved to New York a few months ago I've been also writing texts along with the images in a blog I've started up.
What did your mother say when you told her about your idea?
Actually, she asked me to tell this story, our story. One night, a week after arriving in Tehran, I showed her the pictures I'd taken up until that moment. She told me that in the past someone had encouraged her to write her story, but she never felt ready to do it. She saw my work as an opportunity to show at least a part, as small as it is, of her life, and that made her happy. But the most important thing is she was able to understand who I am, what I do and how I feel through my images.
Except for a single portrait, you seem to have taken all the other pictures of your mother in The Other Half covertly. Was it difficult to spend time with her again after so many years? Did your camera help?
It took a while to work it out, which I think comes across from the pictures. I didn't take a lot of photos during my journey, about a hundred, and the final editing is mostly chronological. I knew very little about her life and habits. Every new photograph was one more step into her world.
I took that portrait the very day before leaving. It was the culminating moment of an experience through which I finally understood who she is. We knew so very little about each other, and trying to make up for 15 years in 15 days wasn't easy at all.
What do you feel looking at those images now? Can photography be therapeutic?
I don't know if it can be defined so, but it helped in my case. Photography is a language I use almost daily, and since I am not good at disguising what I think (not even when I'm talking, my eyebrows always give it away!), it's a way to express myself. The first few days after coming back I often looked at those pictures to reconsider that experience and understand what it really meant to me. The more I think about it, the more one conclusion comes to mind: it gave me peace, the kind I'd been missing for so many years.
Besides your personal story, The Other Half can also be read as the story of an Iranian woman's daily life. Recently, the communications research centre Fabrica published Iranian Living Room, a photobook which reveals how domestic life in Iranian homes isn't at all that different from domestic life in the homes of Western countries. What's your take on this?
I know that book and will buy it soon. In the images from the book I've seen many of the scenes I experienced directly in Tehran. I think the photographers did an excellent job.
Domestic life in Iran is complex. It's been transitioning from the traditional lifestyle to one that is influenced by Western culture. You could walk into a living room to find a grand-mother wearing her rusarì (the veil women use to cover their hair) even indoors, conversating with her niece who would wear make-up and a questionable hairdo, and be chatting with her Facebook friends on her iPhone.
In many homes you can now find a laptop with Skype, Facebook, Twitter, despite the fact that the use of such services is forbidden. Many young Iranians want their freedom and are fighting to take it, at any cost. It would be great if youths of other countries stepped up as well to make their lives better, rather than just complaining.
What is Persian about you?
I don't think there's anything essentially Persian about me other than vaguely in my looks. But I've always felt split in halves, so probably my Persian half, as faint as it is, is still somehow influencing what I am today.
Pick one of your photographs from The Other Half and share with us something we can't see in the picture.
I took this picture the morning after arriving in Tehran. I was impressed because it was the first time I saw my mother praying after so many years. In the following days it became a habit, something my days as well were built around. My grand-mother, who was living with her, saw me taking the picture and looked bad at me. Then I explained to her why I did it, and she understood. It's the only picture I stole during those days.
I'm not a believer.  My father is Christian and my mother is Muslim – they didn't decide for me what to believe when I was a child, and let me choose whenever I would have felt the need to, which I am grateful for. In the end, I chose not to choose.
Thank you Masiar for this interview! To see more images from The Other Half, visit Masiar's website.