Photos by Chris Dorley-Brown
See Chris Dorley-Brown's Multiple Exposures of London's Street Corners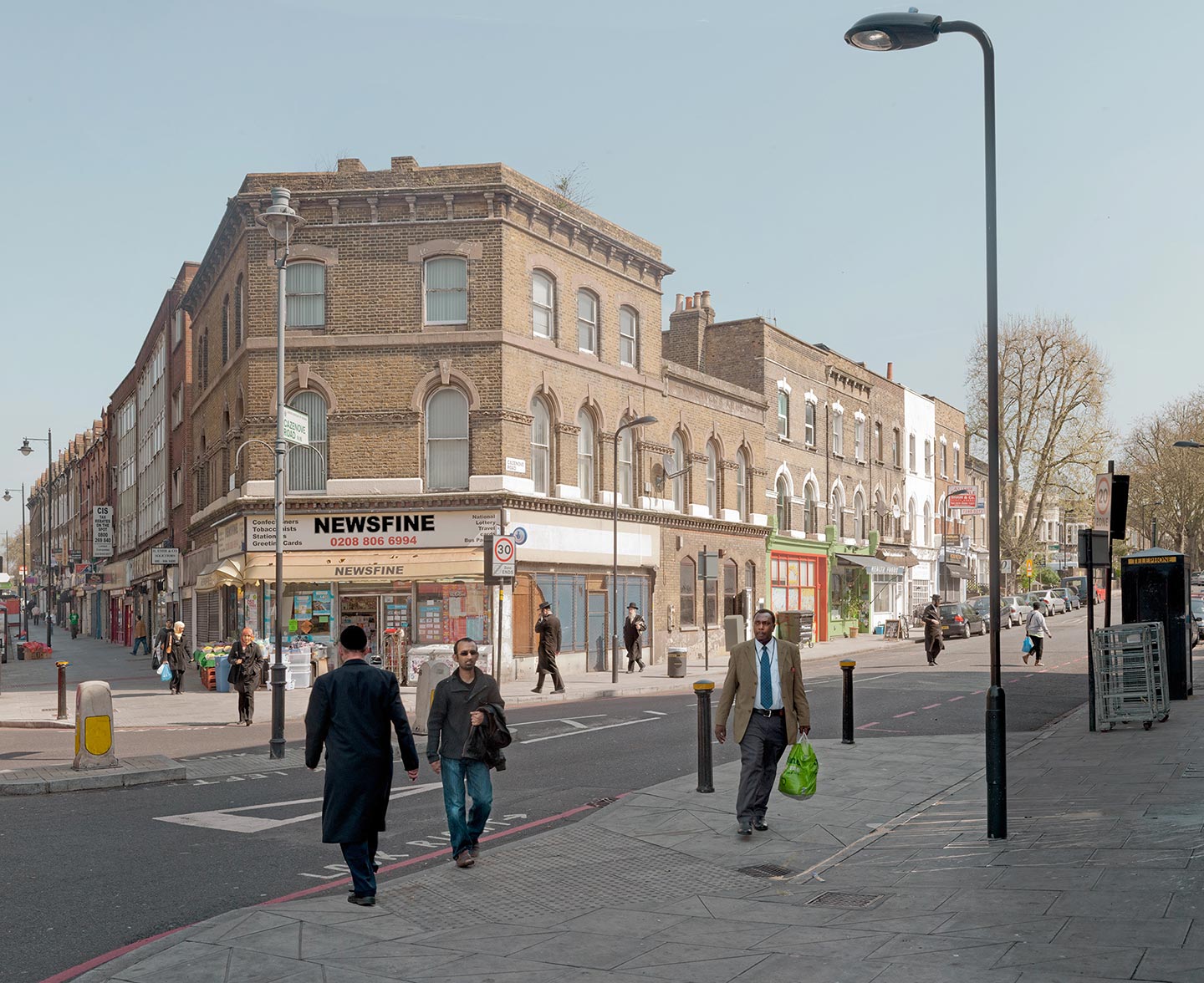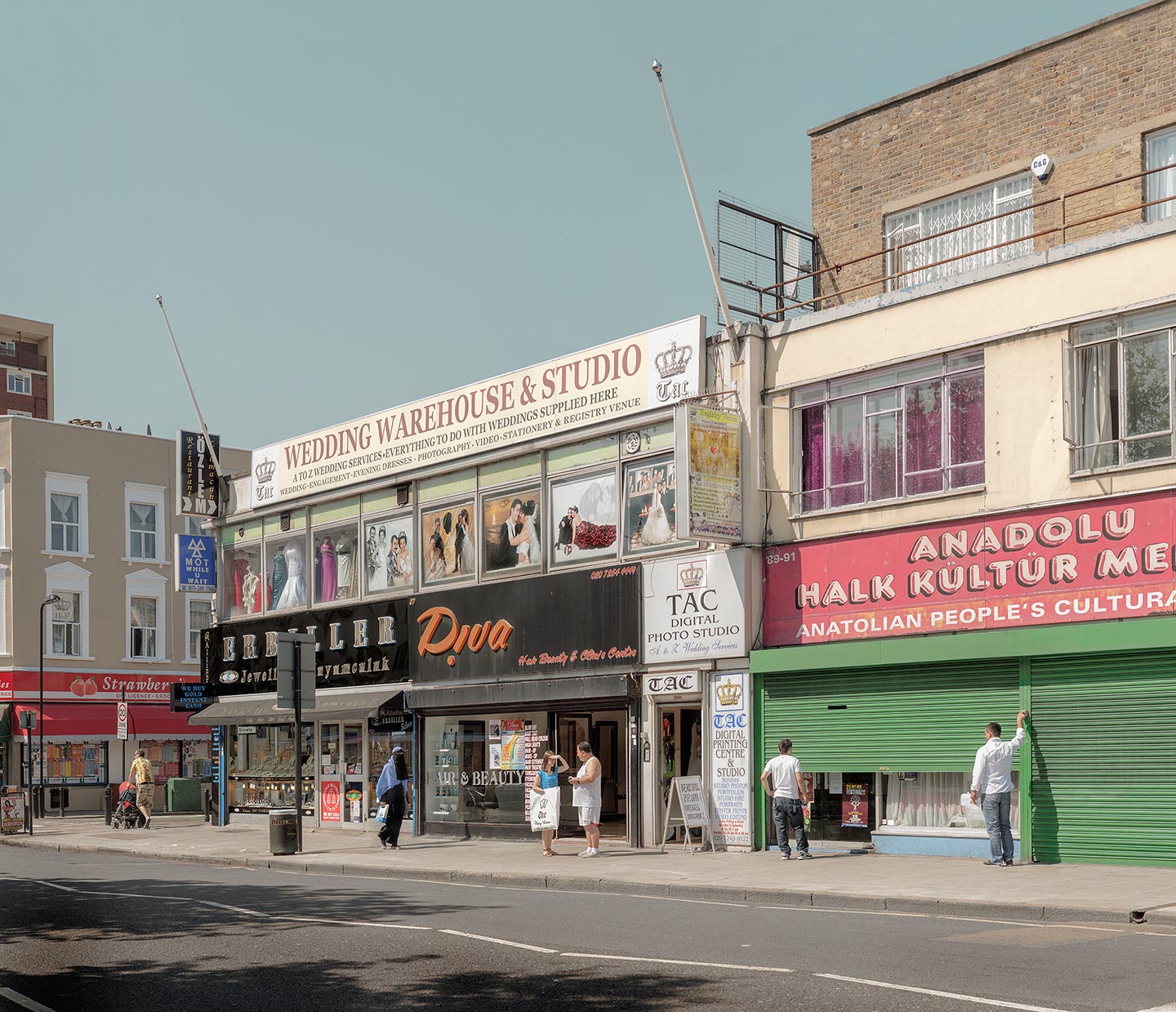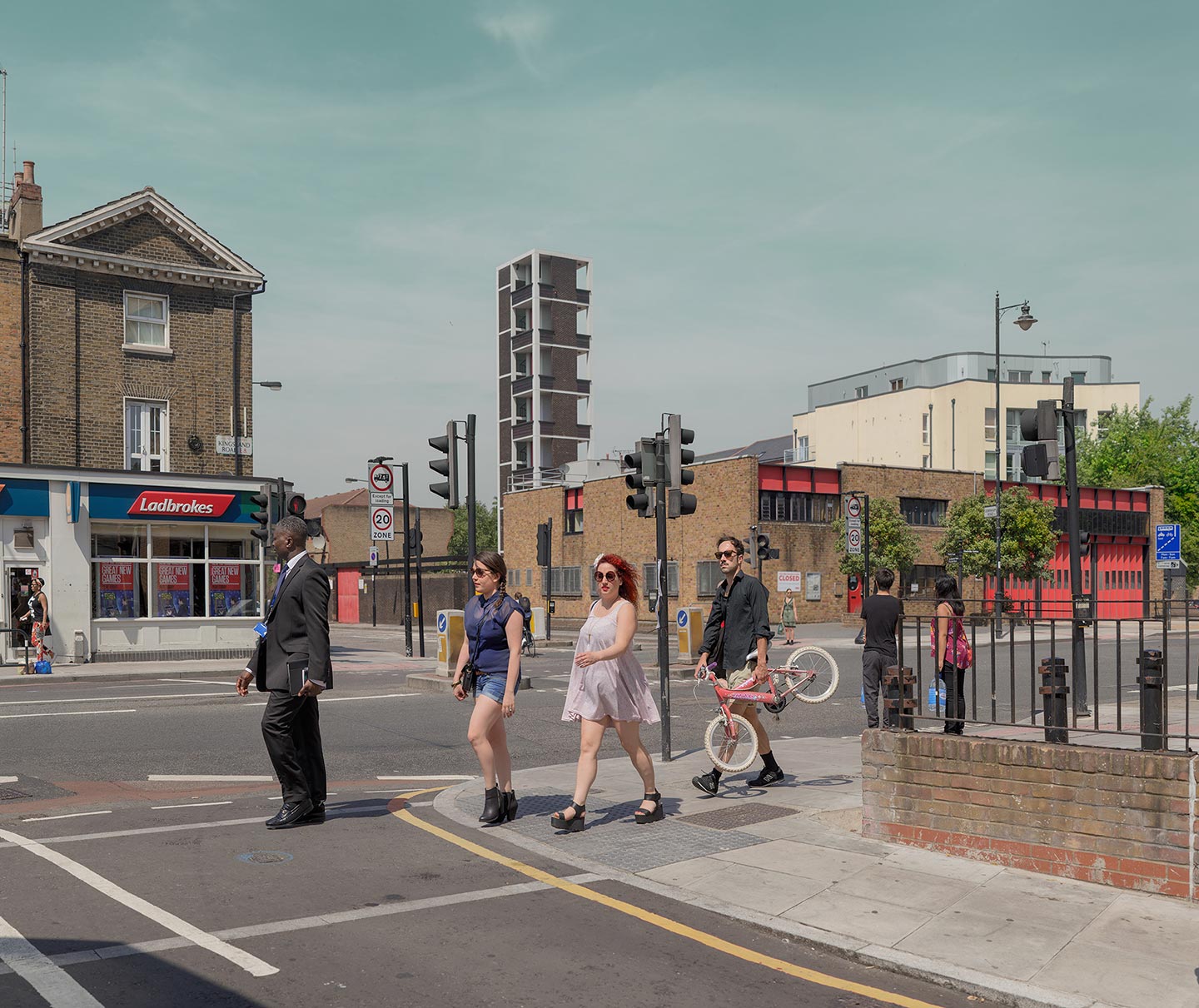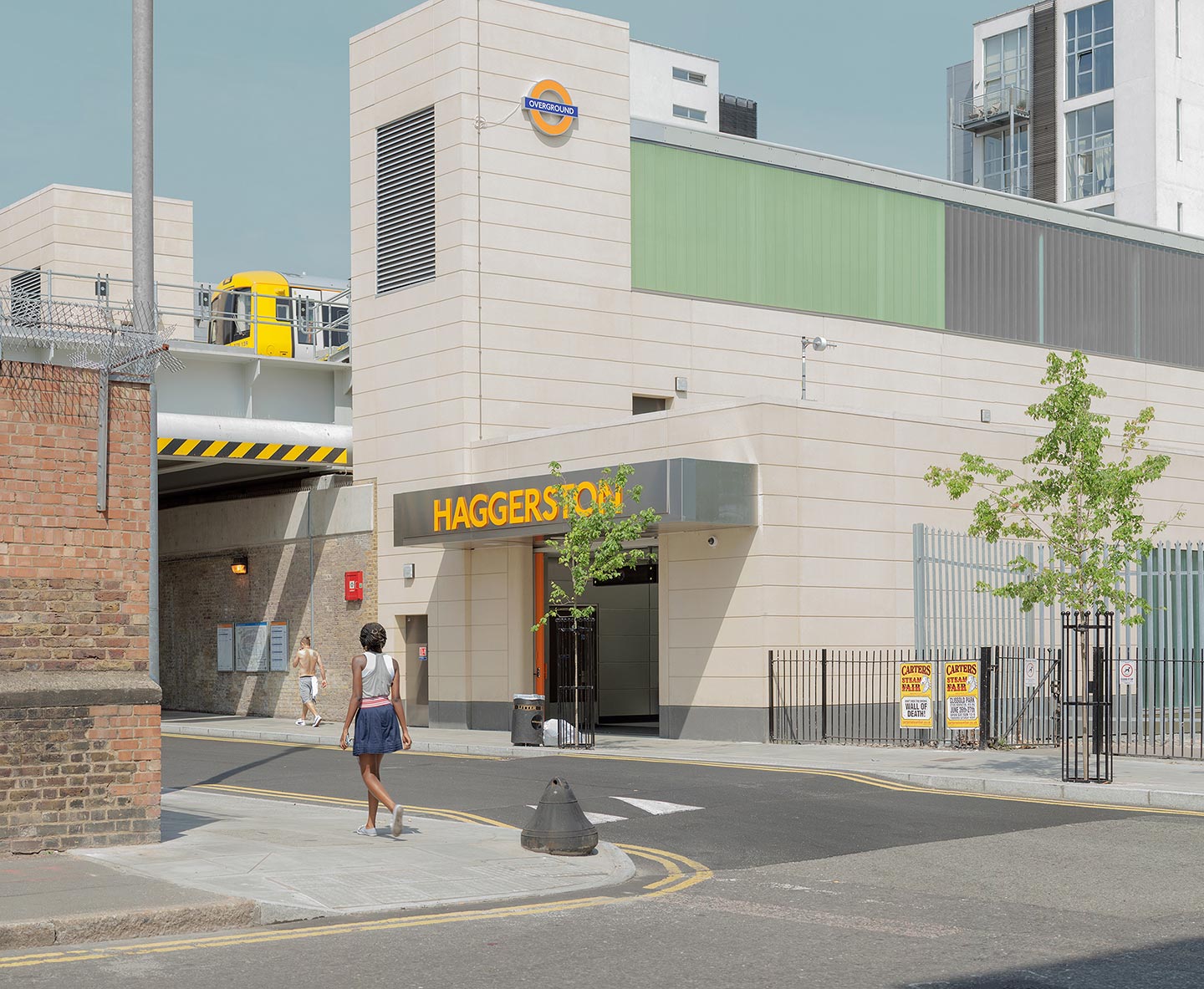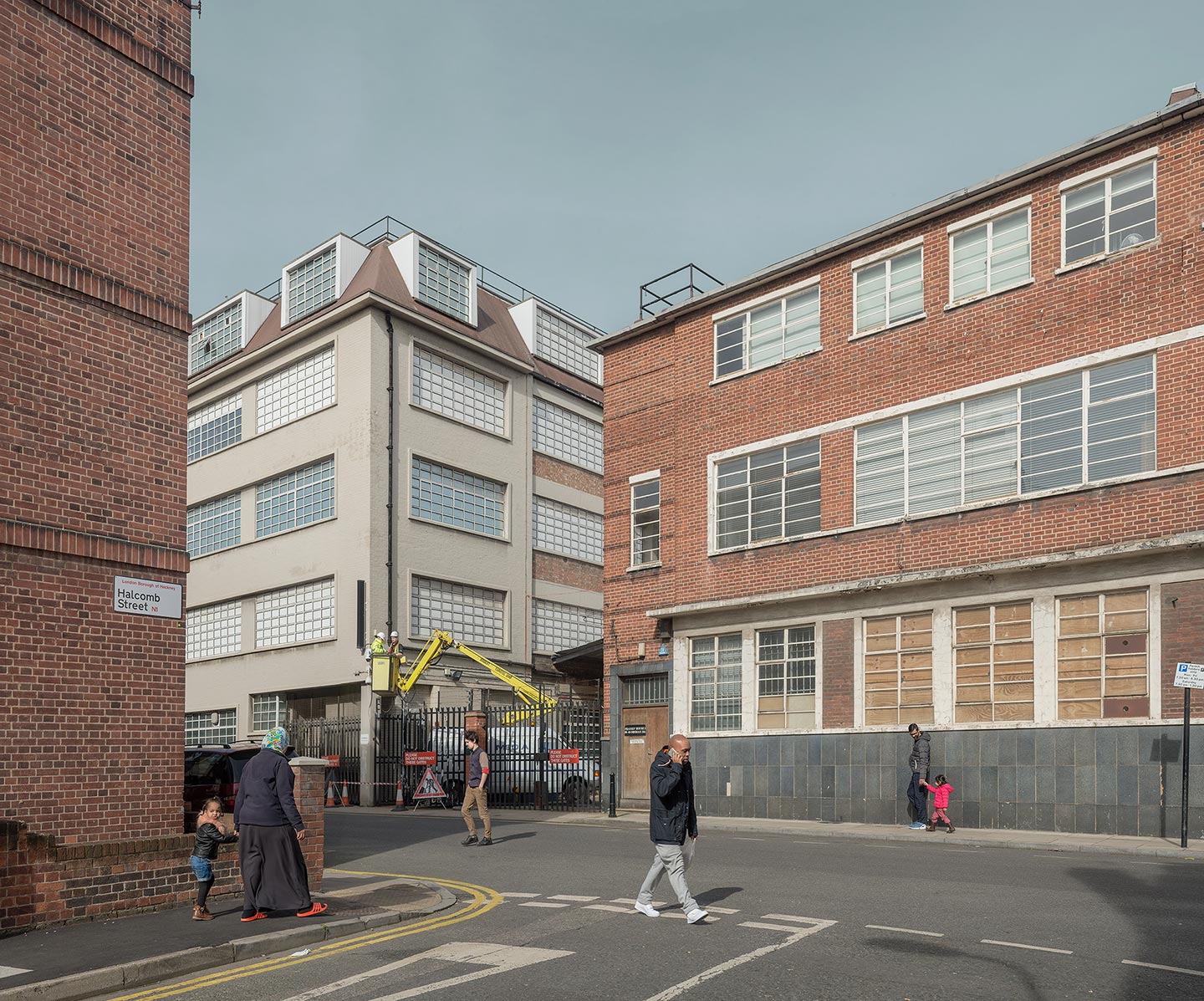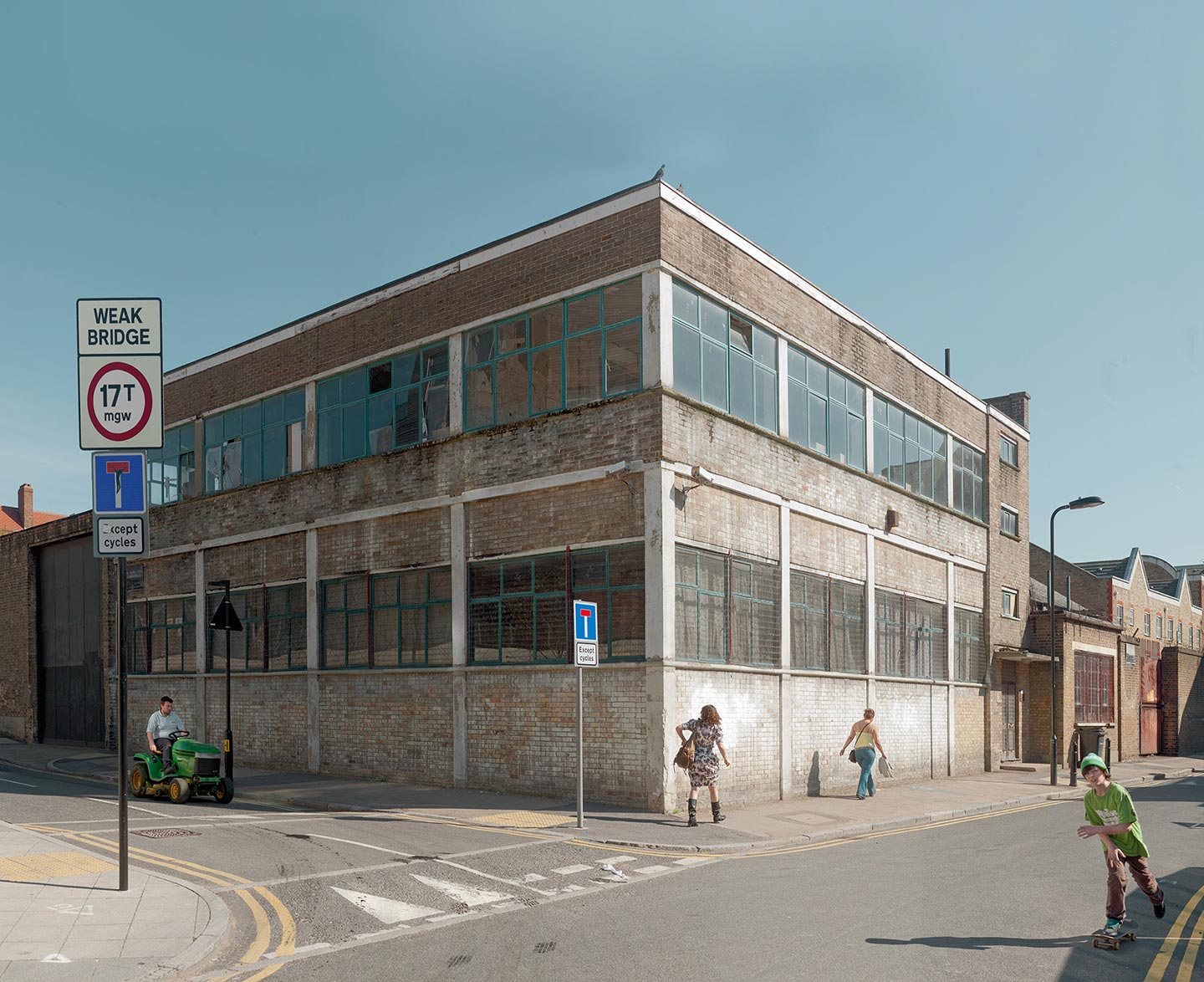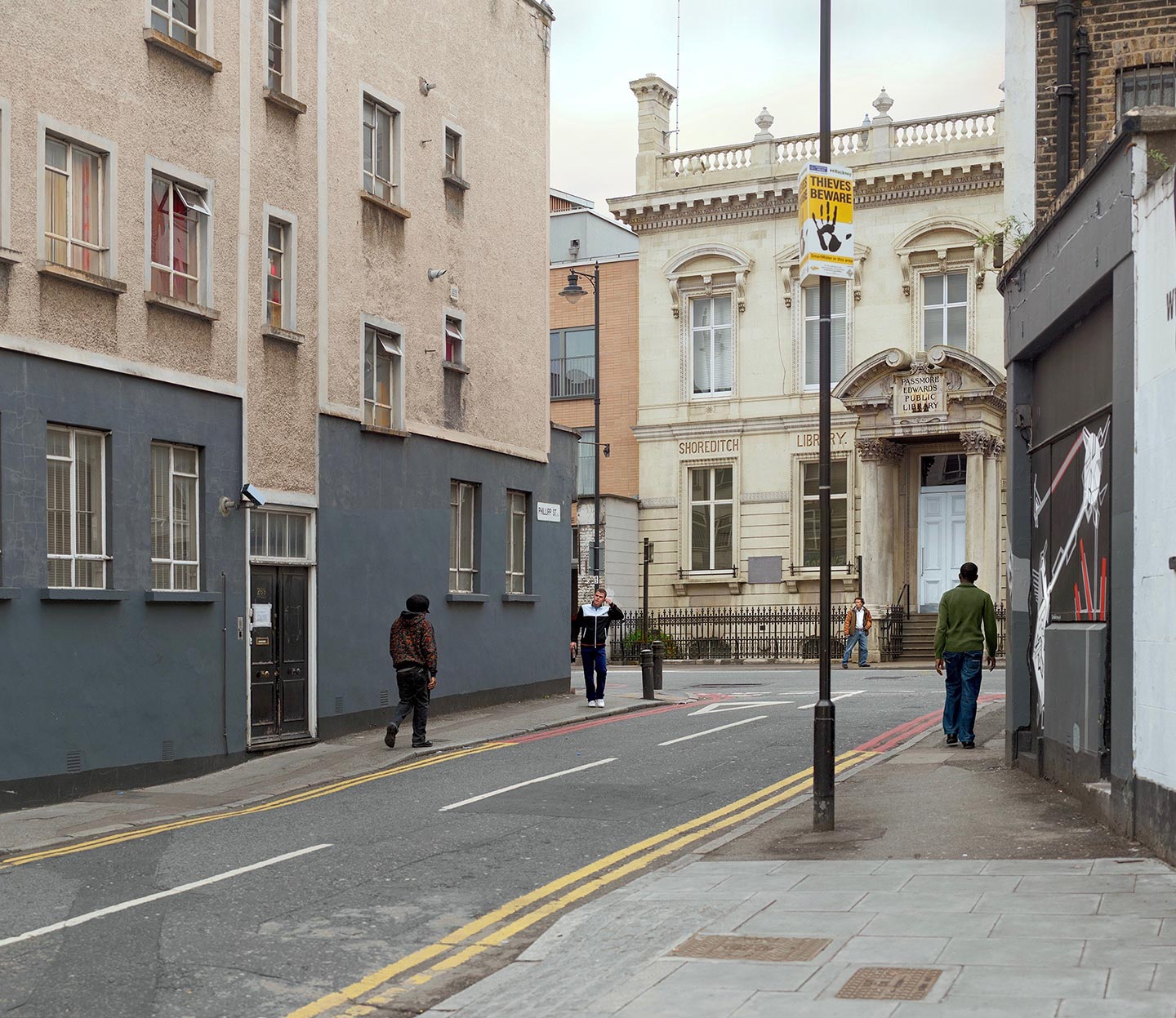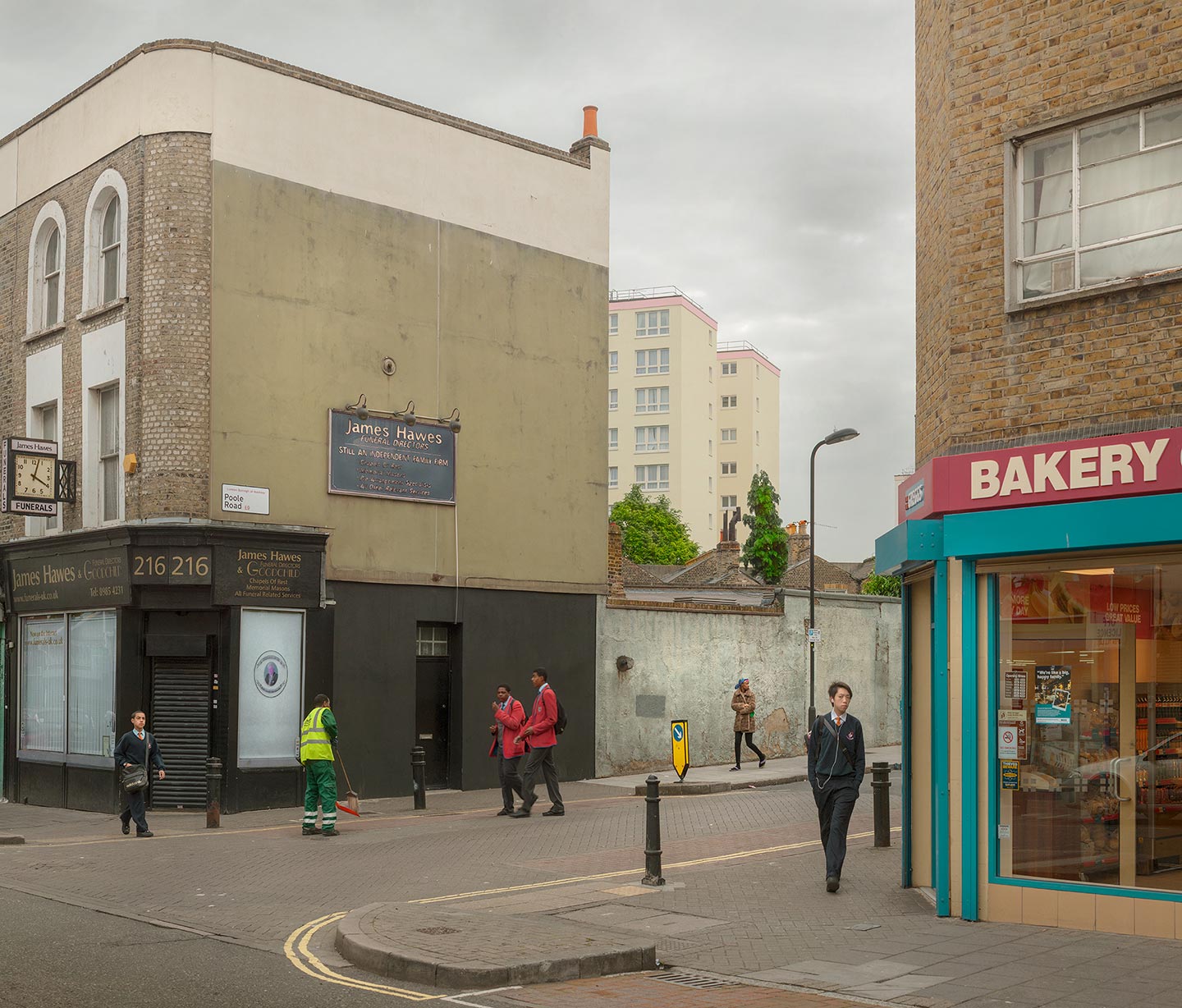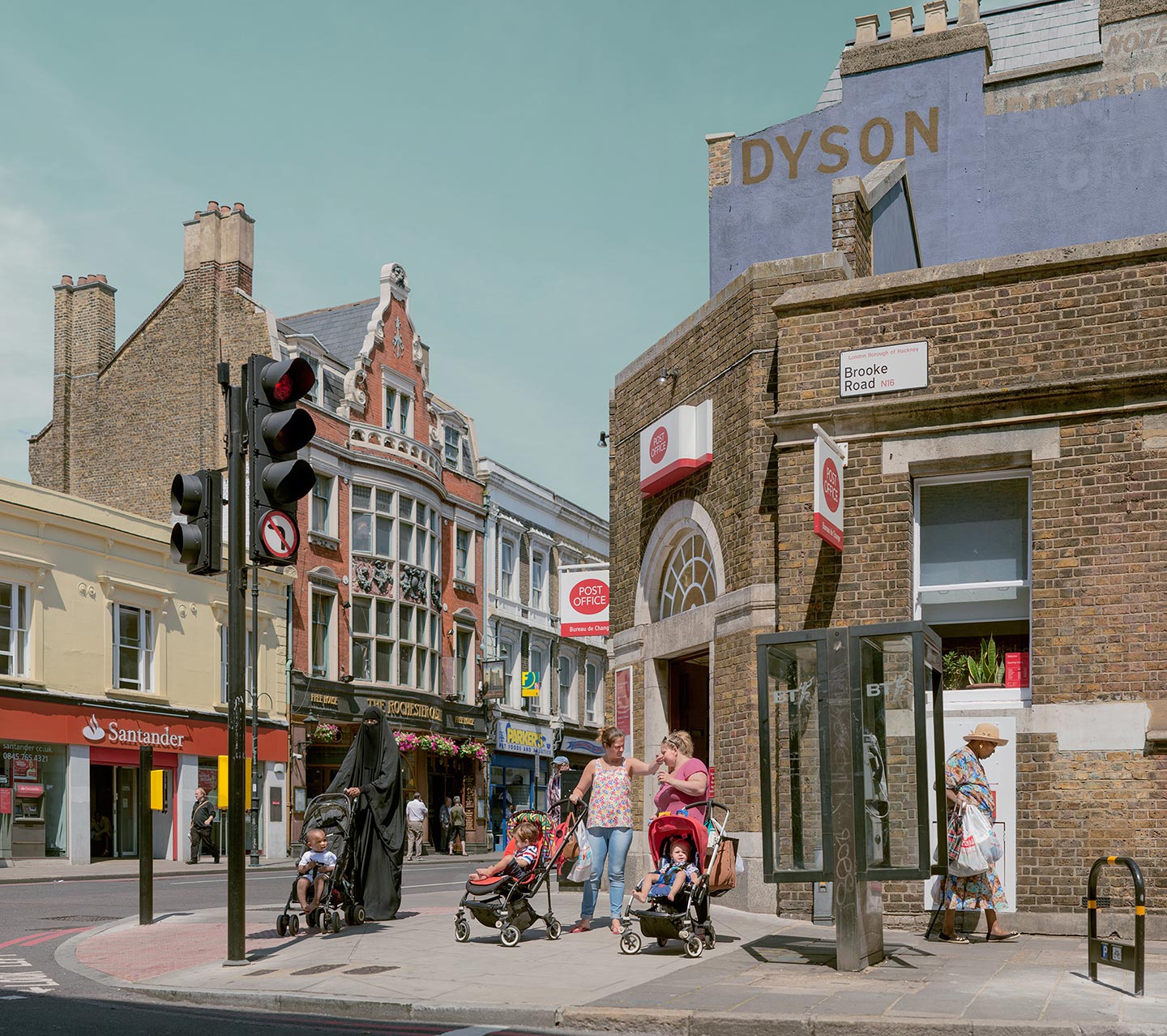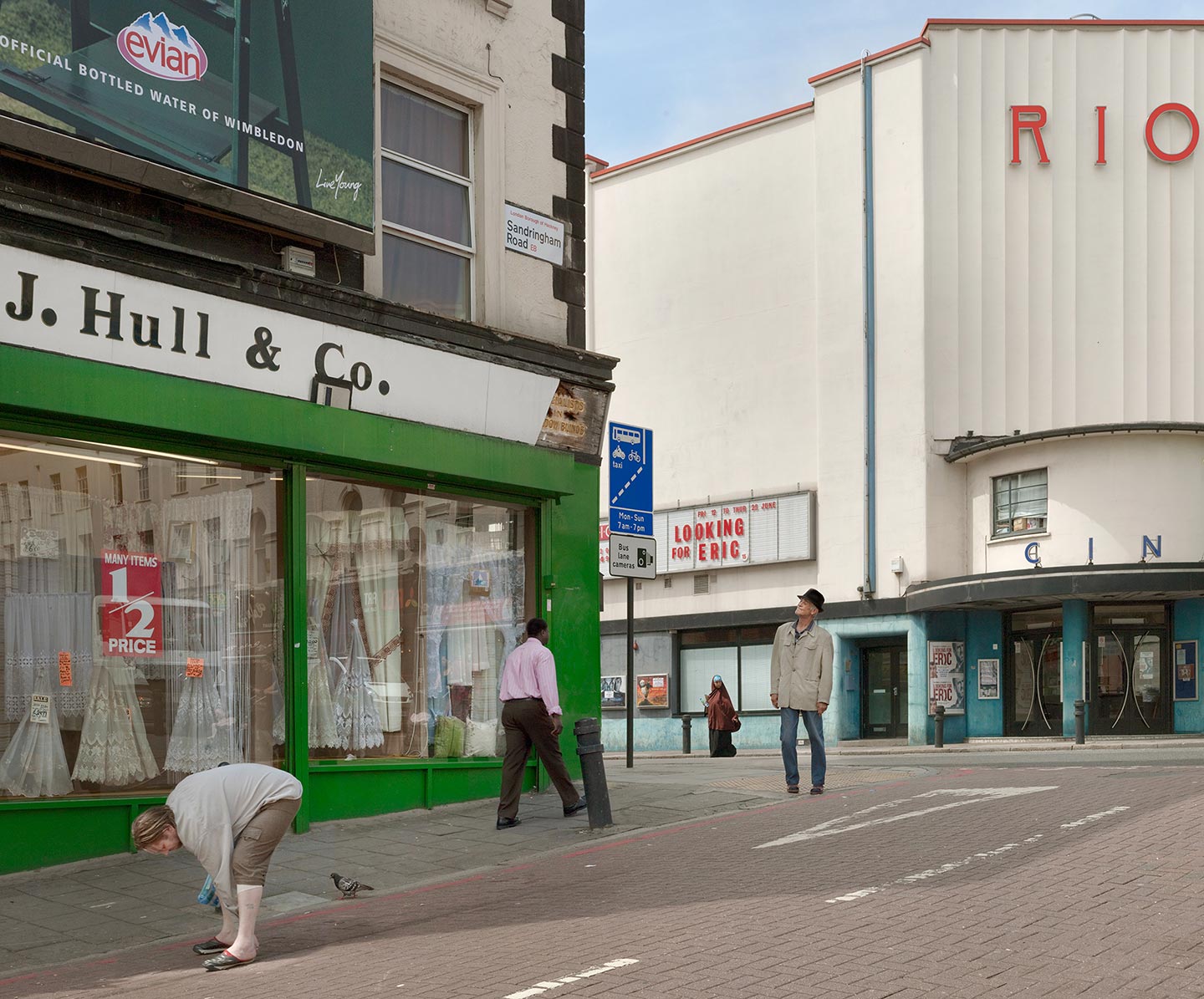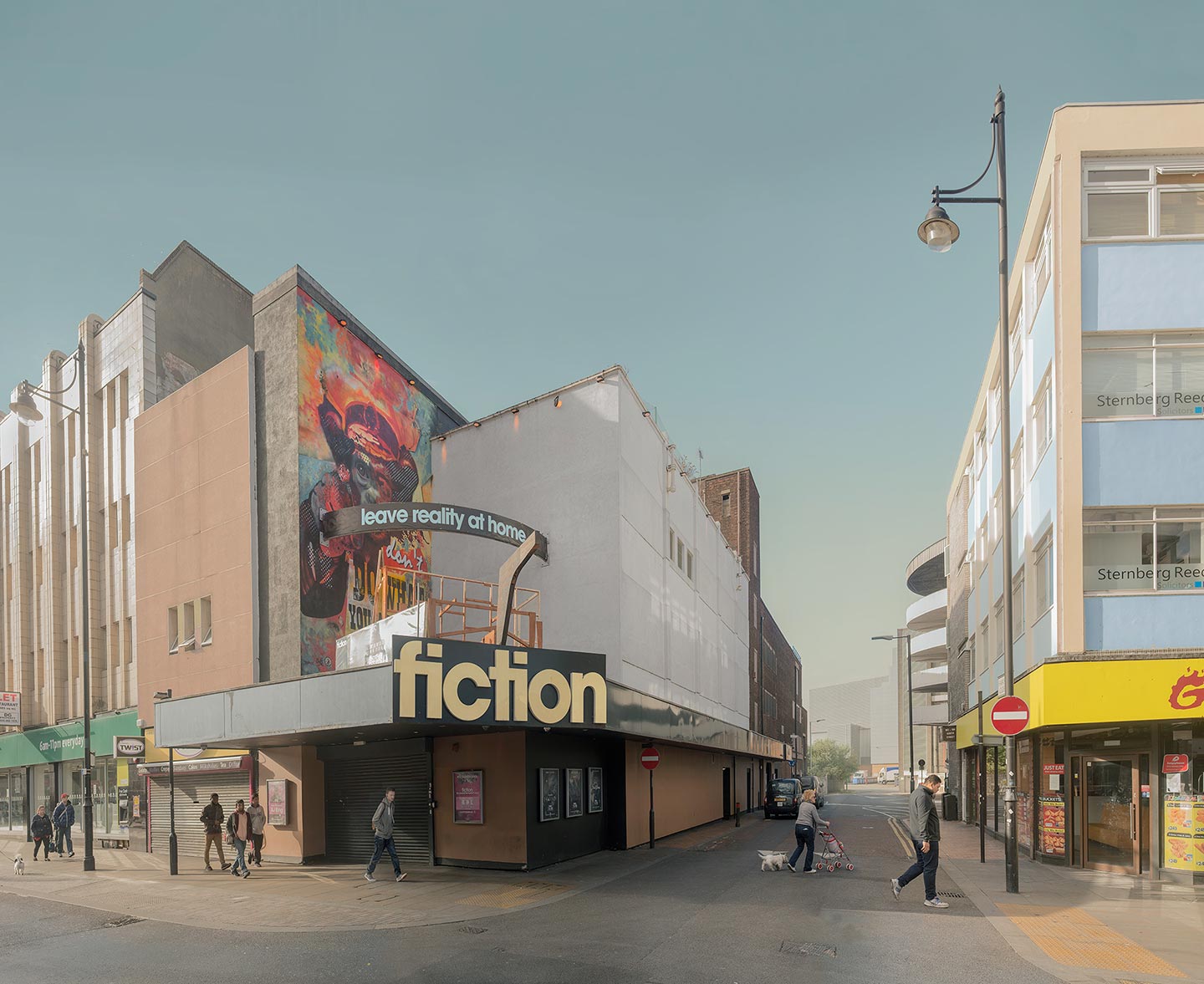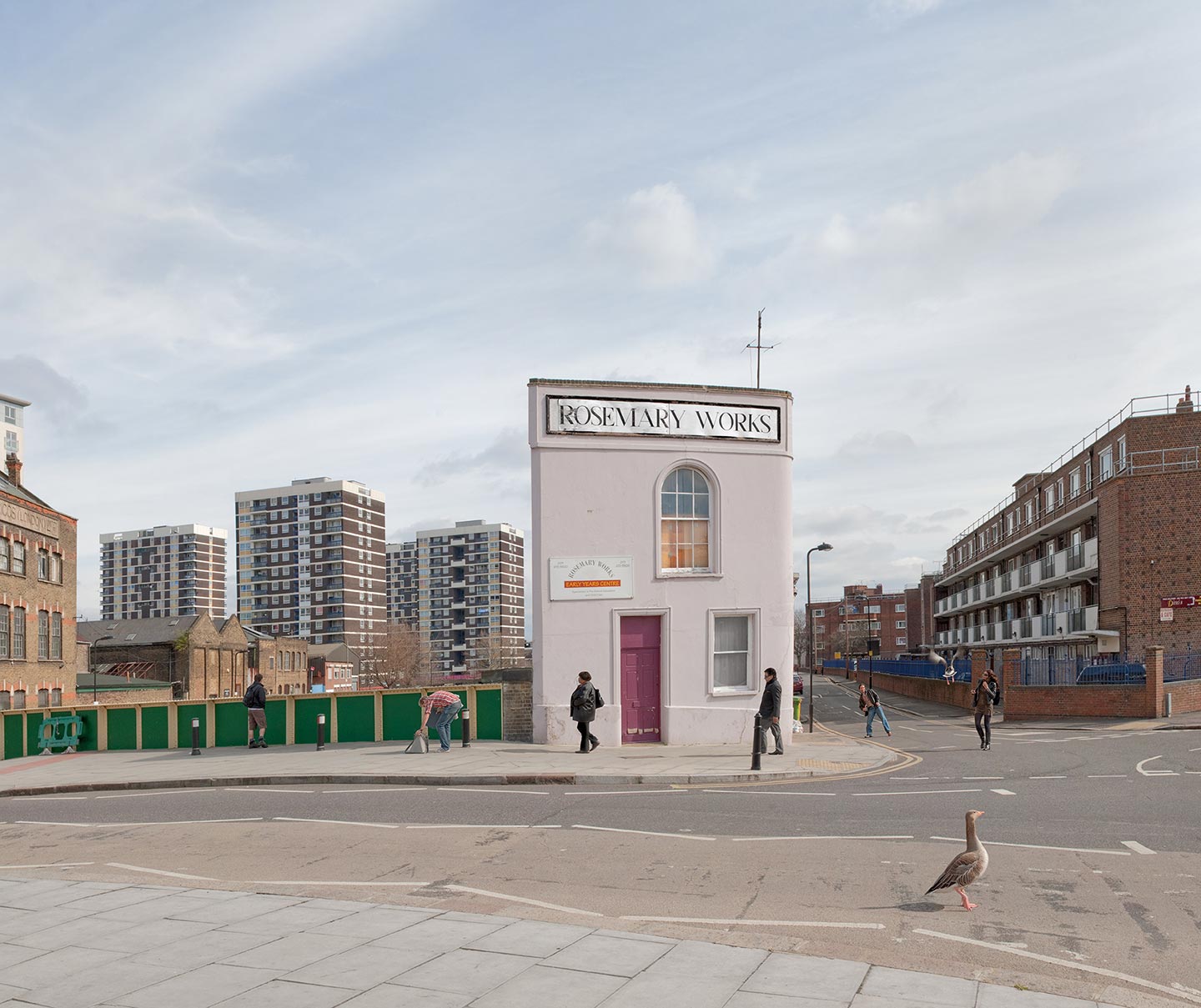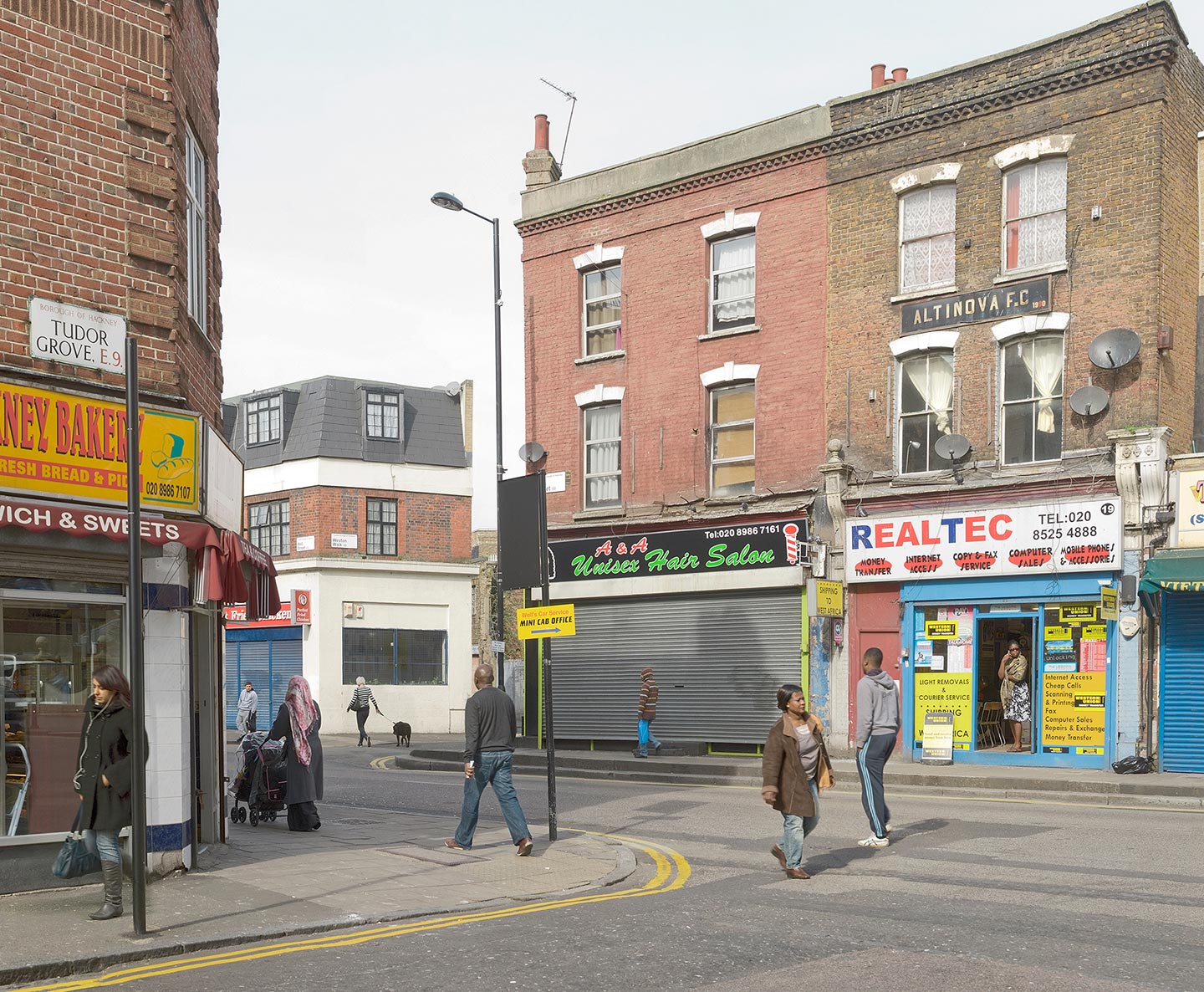 The Corners is a series of images of street corners shot in East London by 59 year-old British photographer Chris Dorley-Brown. At a first quick look, the images may appear like regular street shots, but there's actually a 'trick': each image is the result of multiple shots taken on the same corner, that Chris later digitally assembled to create the illusion that all the people seen in the same image were on the street at the same time. The images from The Corners were recently published in a book of the same name by Hoxton Mini Press (buy your copy).
Chris started the project—which was inspired by 1976 short film The Girl Chewing Gum by artist John Smith—in 2009. "I was researching another project which ended up as a book called The Longest Way Round published in 2015. I was taking pictures of areas of London where my parents ancestors had lived during the 19th Century and I was just shooting the buildings. The cars and pedestrians were distracting me, and as an experiment I started to remove them to focus on the buildings solely. The results were interesting as they had a surreal quality and quietness to them, so I found myself doing more of them just for fun, and putting the people back in various poses and locations."
Here's some insight into Chris' process for creating these images: "I am at each location for about an hour, though I will have visited this place the day before to watch the light and the flow of pedestrians. I make some notes and return the next day; I then make about 18 images for the backdrop of street and architecture, and about 50 to 100 pictures of the passers-by, pedestrians, cyclists, etc; later, at my computer screen and in a more contemplative mood, I stick the images together in a way that I like best to achieve an interesting composition." Where Chris decides to shoot is based on the peculiar characteristics of each street corner: "Each location will have a specific matrix of architecture, historical or cultural significance (maybe where differing communities intersect and meet); also, the colors of the buildings, the mix of architectural styles and of course, the light at certain times of day. The flow of people and the dynamic lines they create while they are walking are the main reason for me choosing a location."
"I have never seen London look like that" is what Chris hopes viewers will think when seeing the images. "Also, the nuanced attention paid to individual pedestrians and buildings in the photographs hopefully will give cause to the viewer to reconsider the familiar urban environment as a subject worthy of attention and scrutiny. Or I just hope they will like them!"
Chris has been photographing East London since 1980. "My main interest is studying archives of historical collections of images and responding to their effects and attitudes by creating new versions. I consider them as being mainly for people who haven't yet been born, but who may be curious about this area in years to come." The main influences on his photography have been Diane Arbus, Bill Brandt, Cindy Sherman, Helen Levitt, Berenice Abbott and Gabriele Basilico. "I am just as influenced by music, books, movies and stories told to me by friends and family, overheard conversations on buses and trains. Reading J. G. Ballard at a young age was and remains a touchstone. Miles Davis, Michelangelo Antonioni, Stanley Kubrick. London as a city always excites me visually—I love the way its history bleeds into the present through language and music, the way it feels at daybreak, the potential of the day beginning, the sounds of late afternoon and evening are so contrary to that. Londoners have a communal kind of loyalty to each other, unsaid but unconditional."
Some of his favorite contemporary photographers are Fred Herzog ("though I am talking about his Vancouver work from forty-fifty years ago. I think he's still at it"), Catherine Hyland, Laura Pannack, Stan Douglas, "to name but a few." The last photobook he bought was Terra Nostra by Mimi Mollica.
Chris' #threewordsforphotography are:
Metamerism. Reciprocity. Dynamo.