Photos by Julia Fullerton-Batten
Julia Fullerton-Batten Stages the Acts of Female Sex-Workers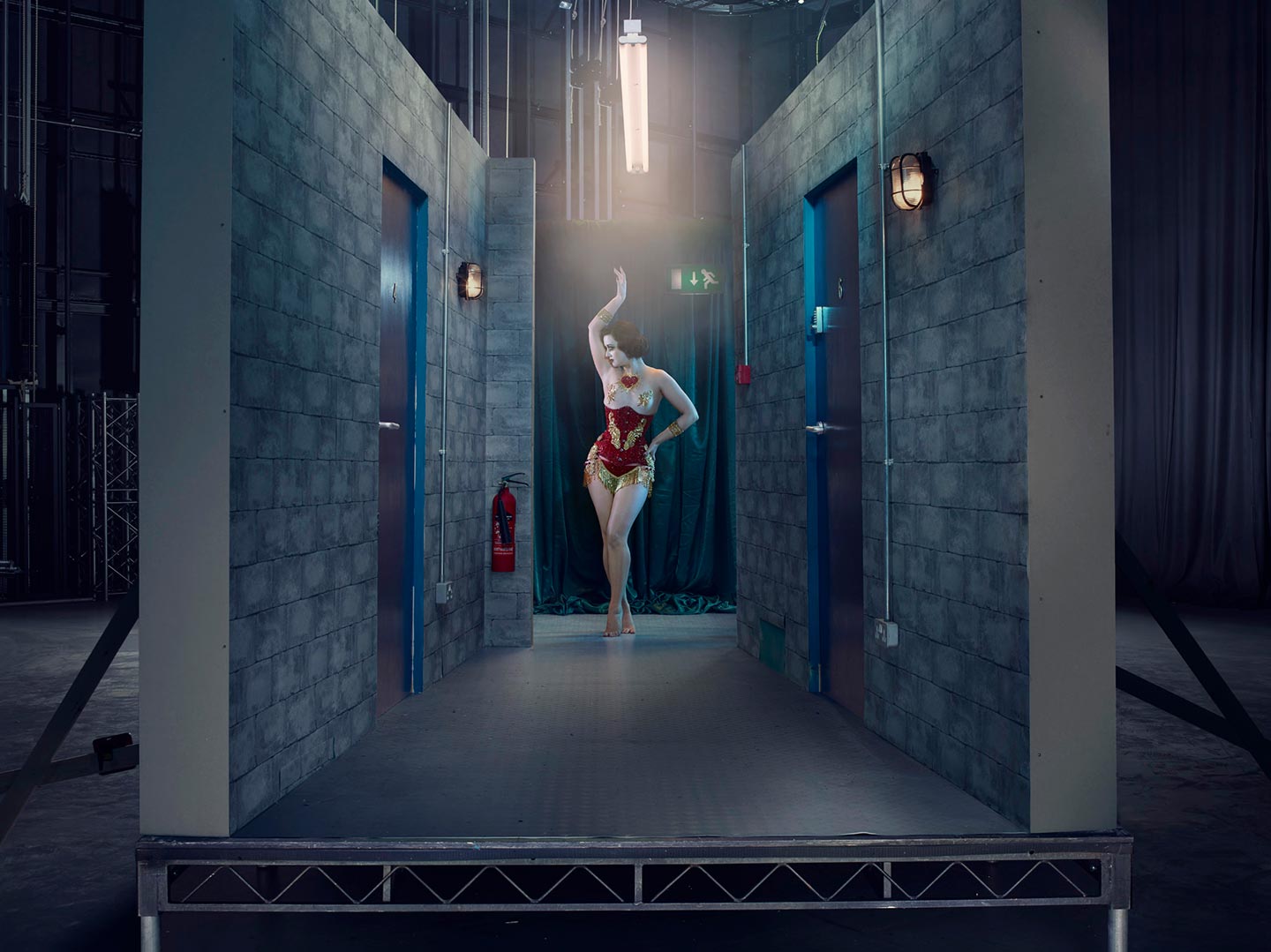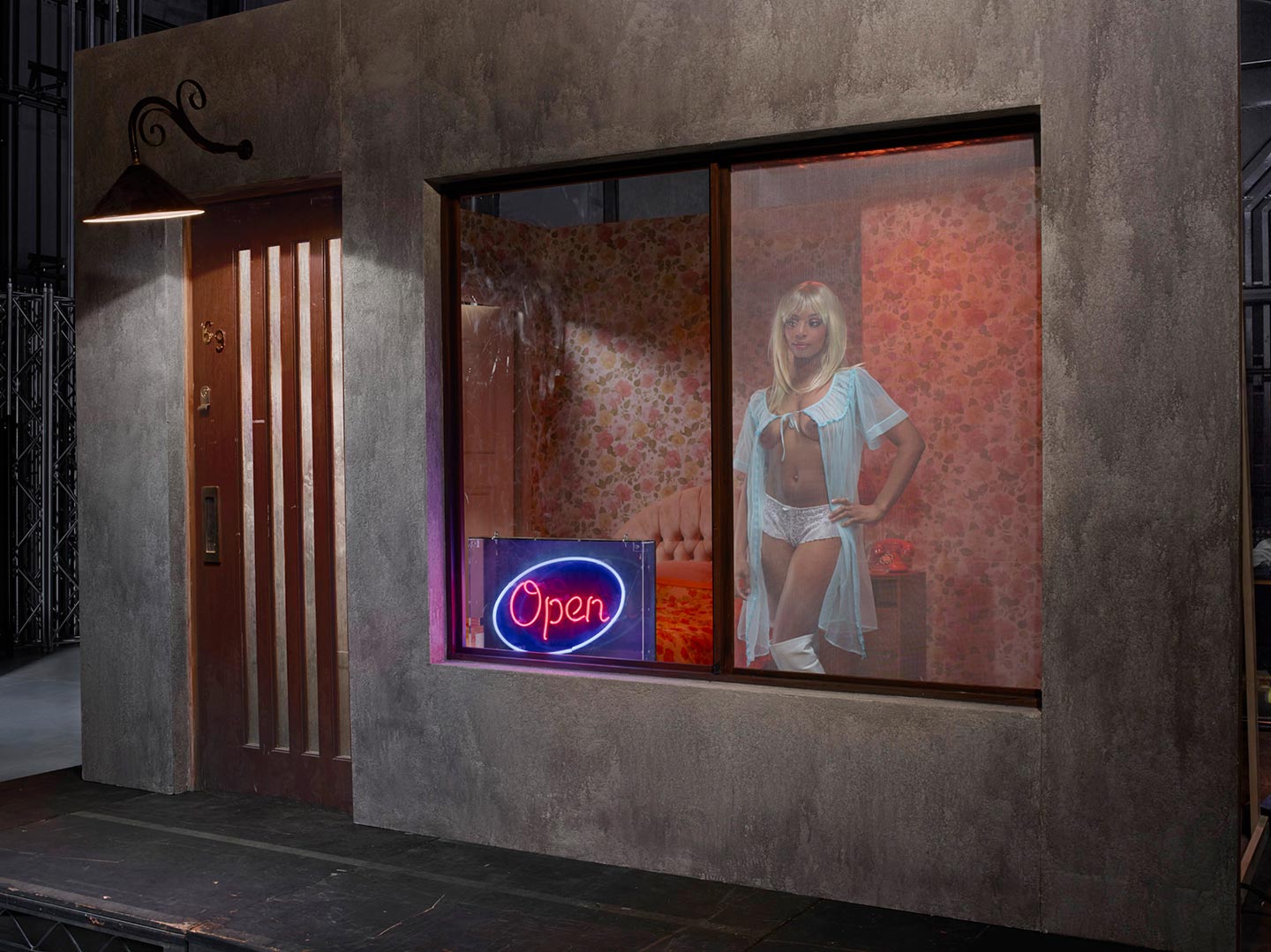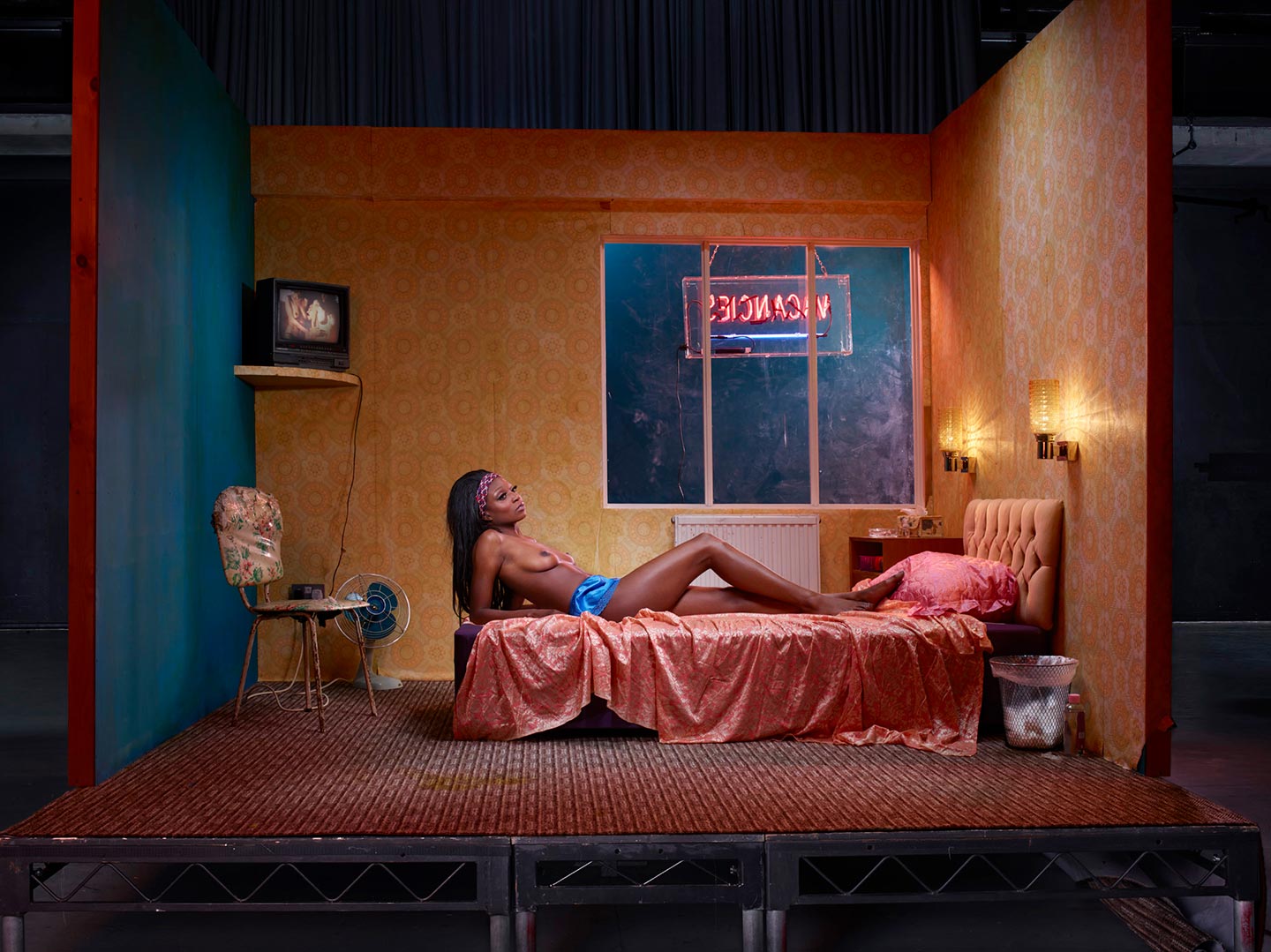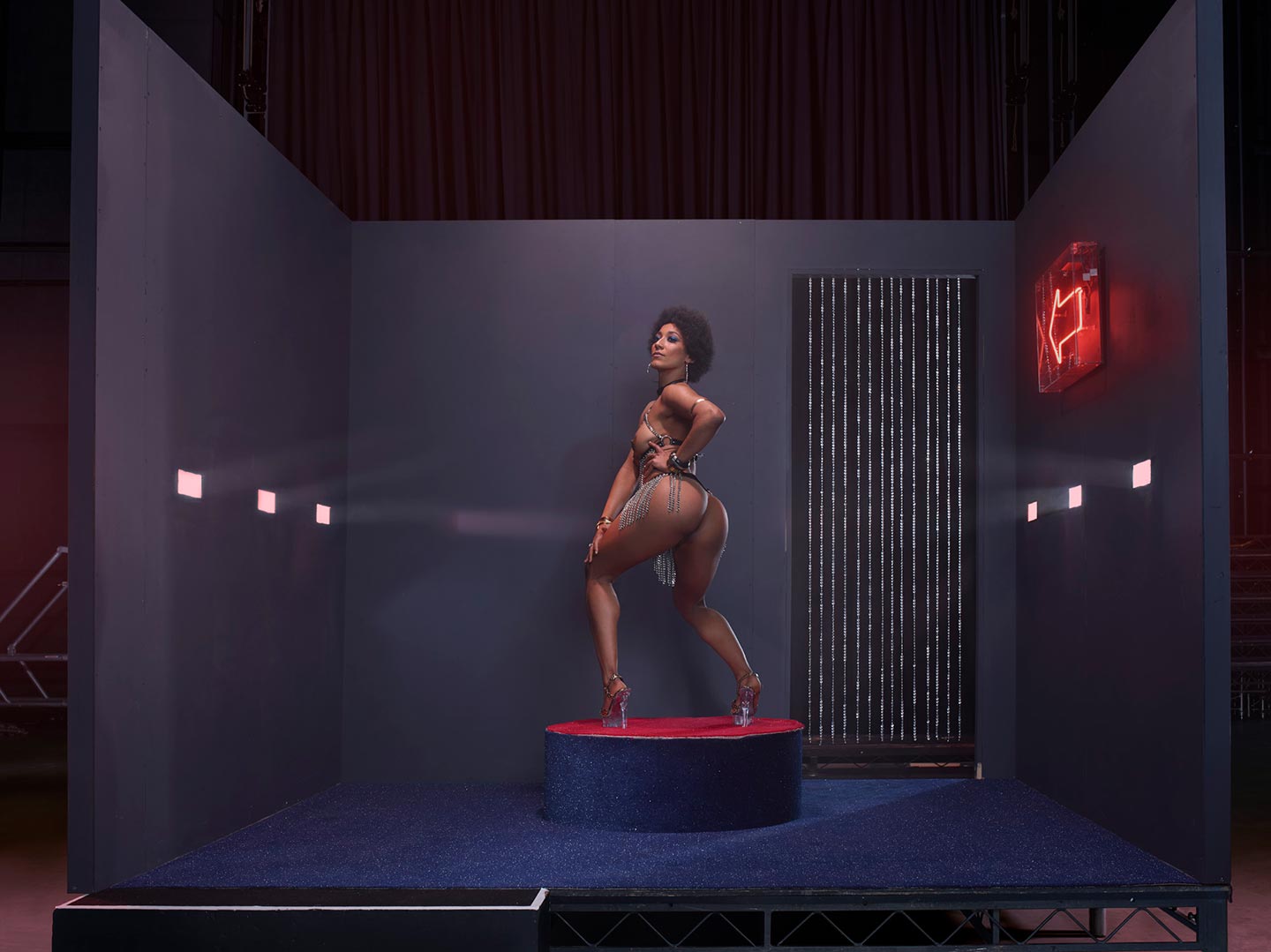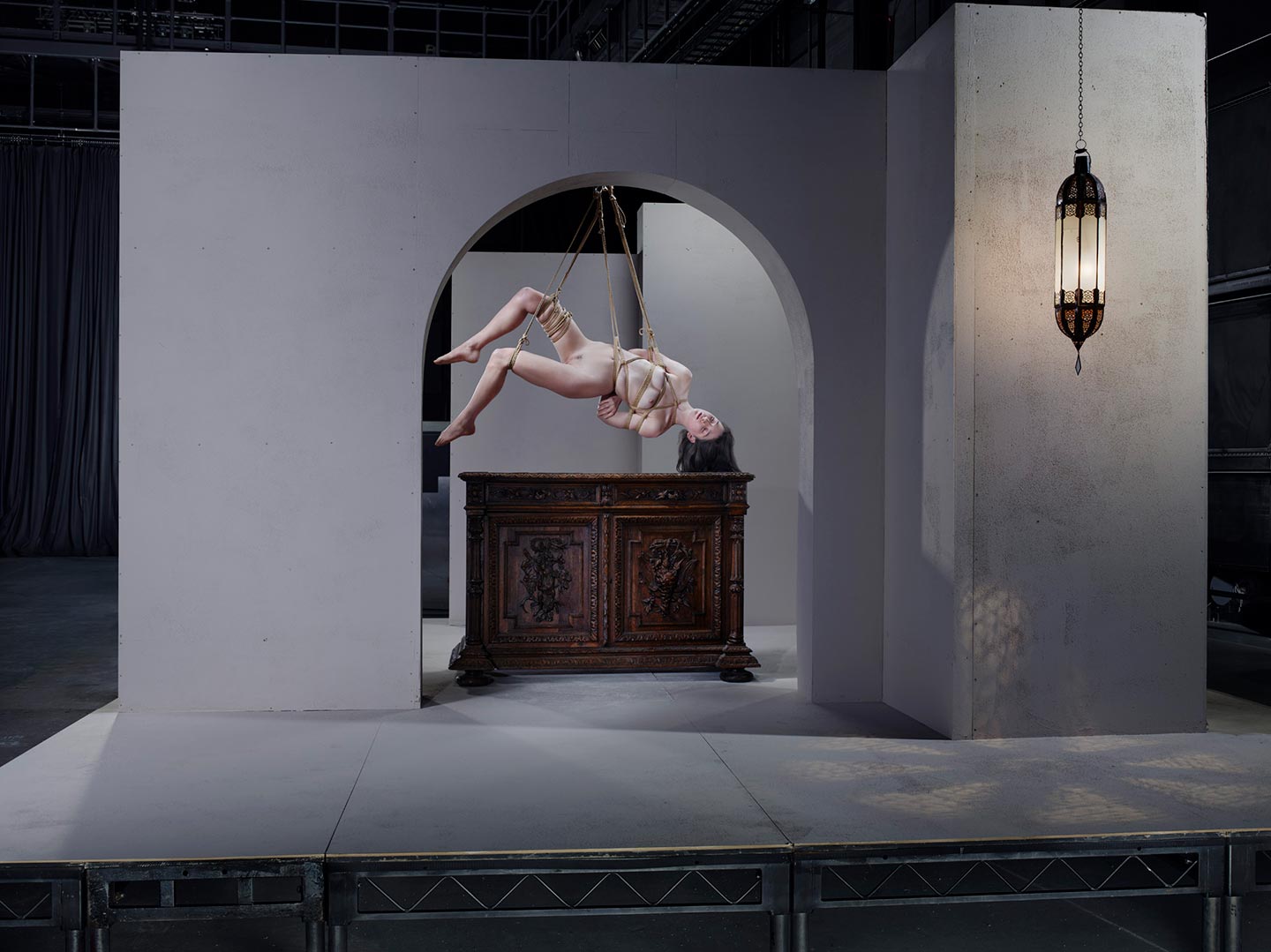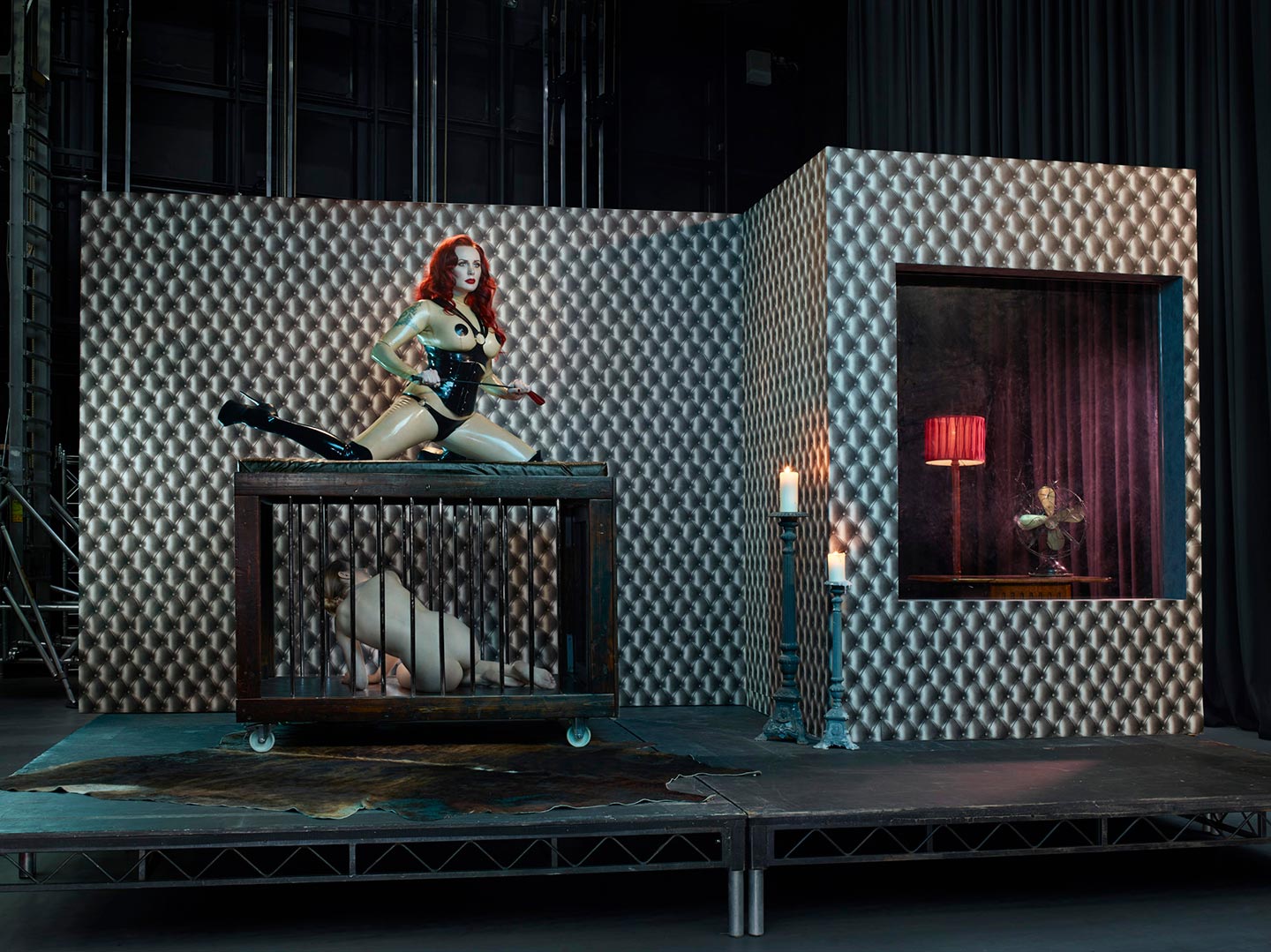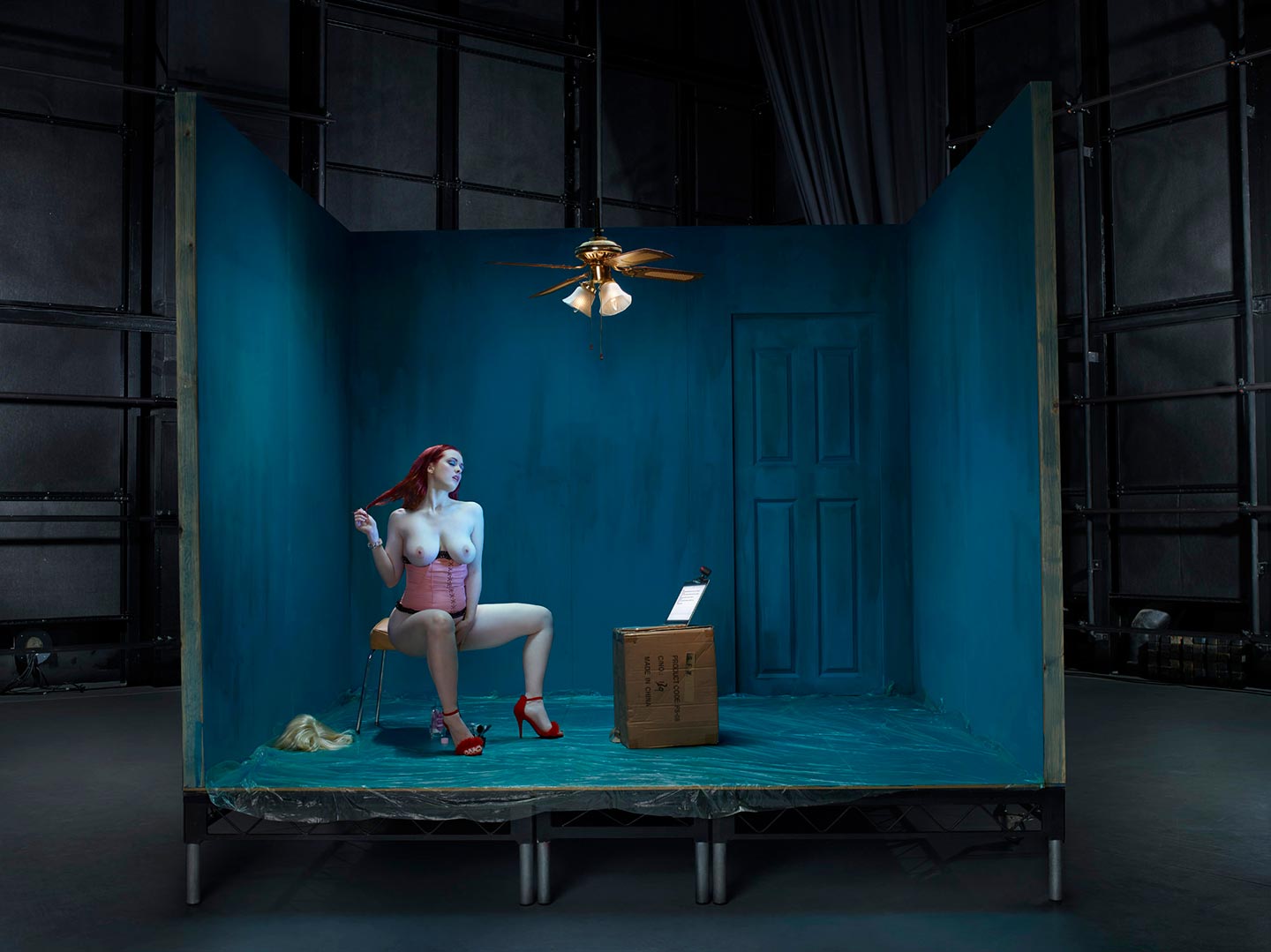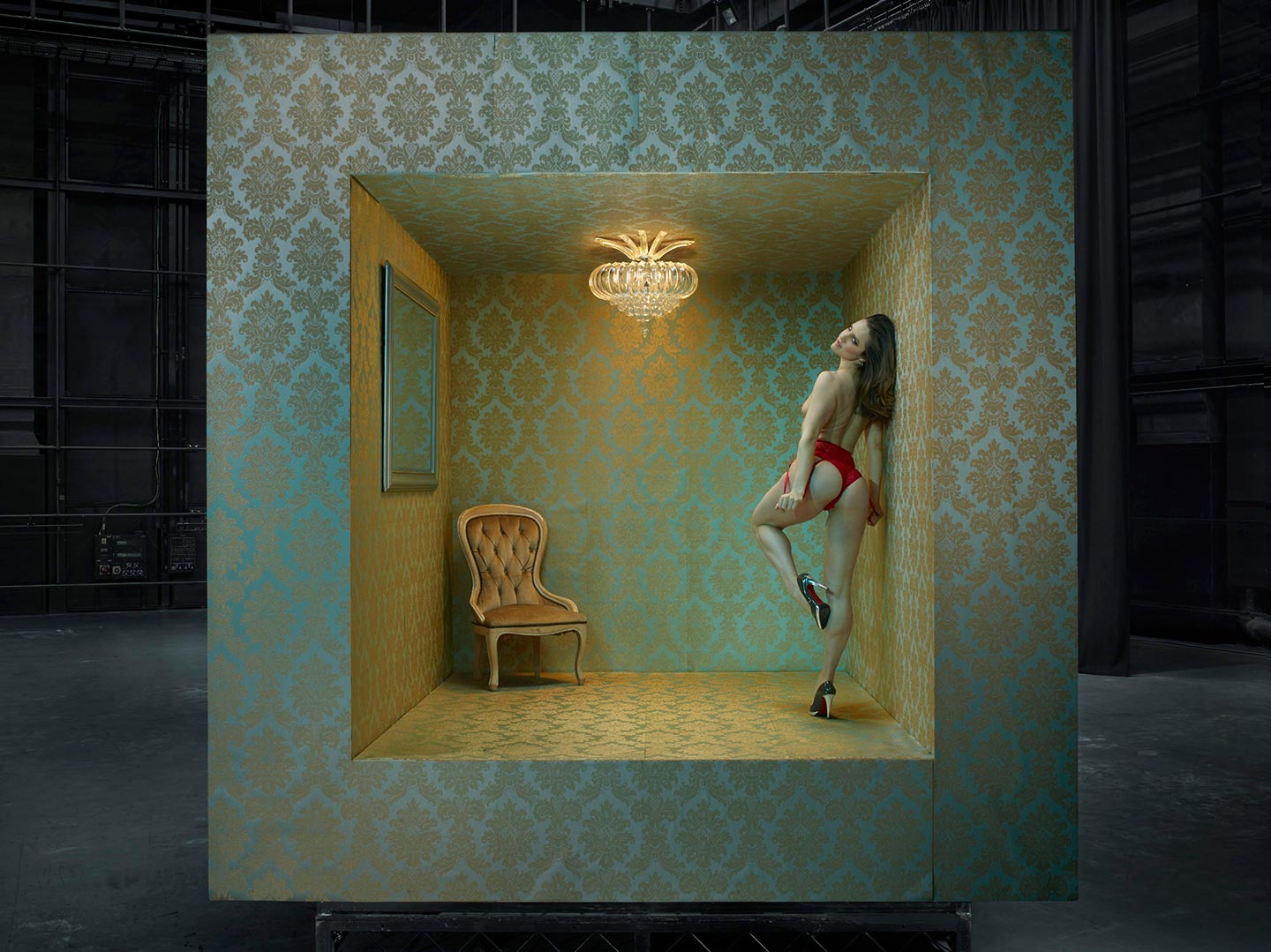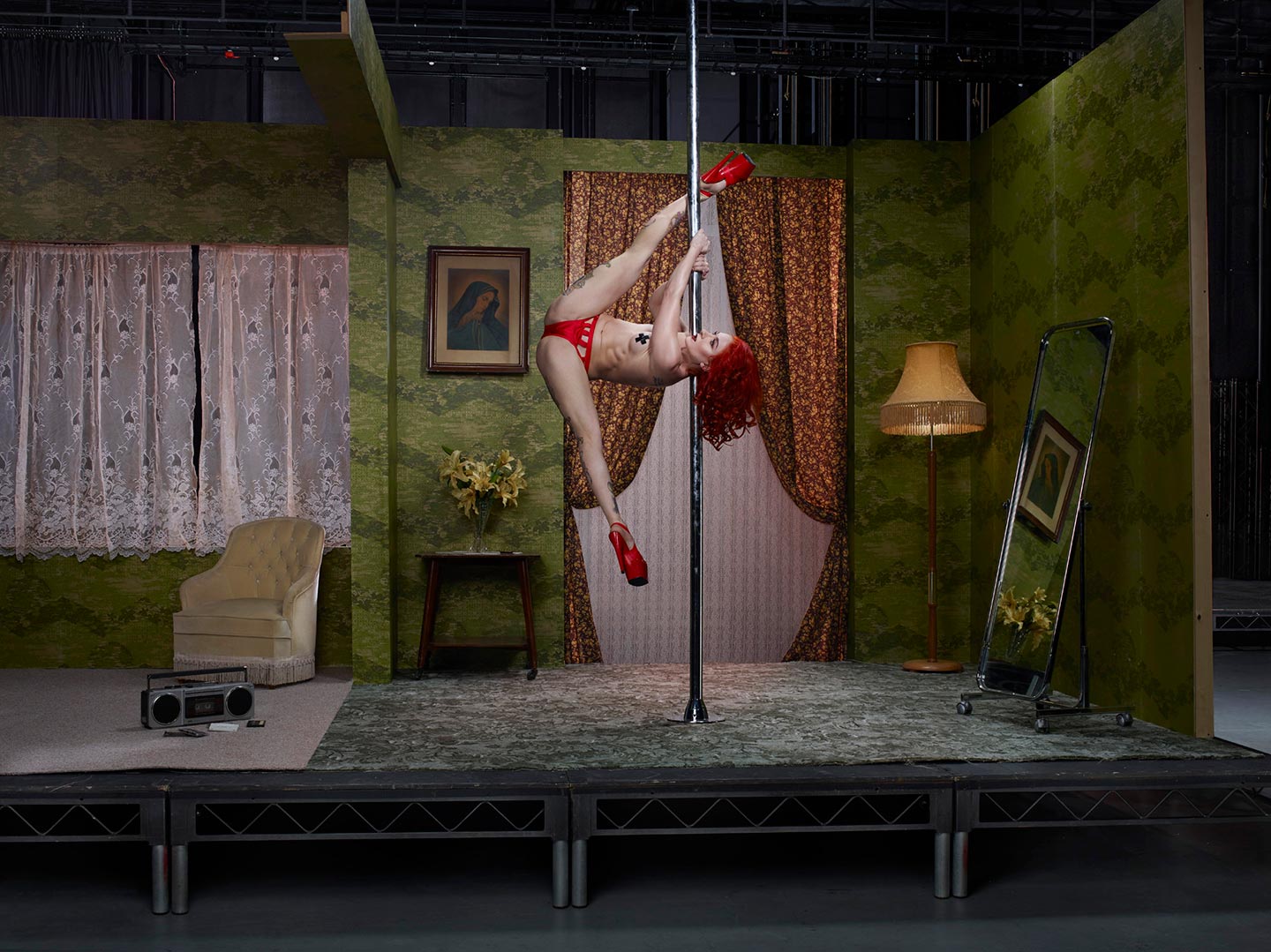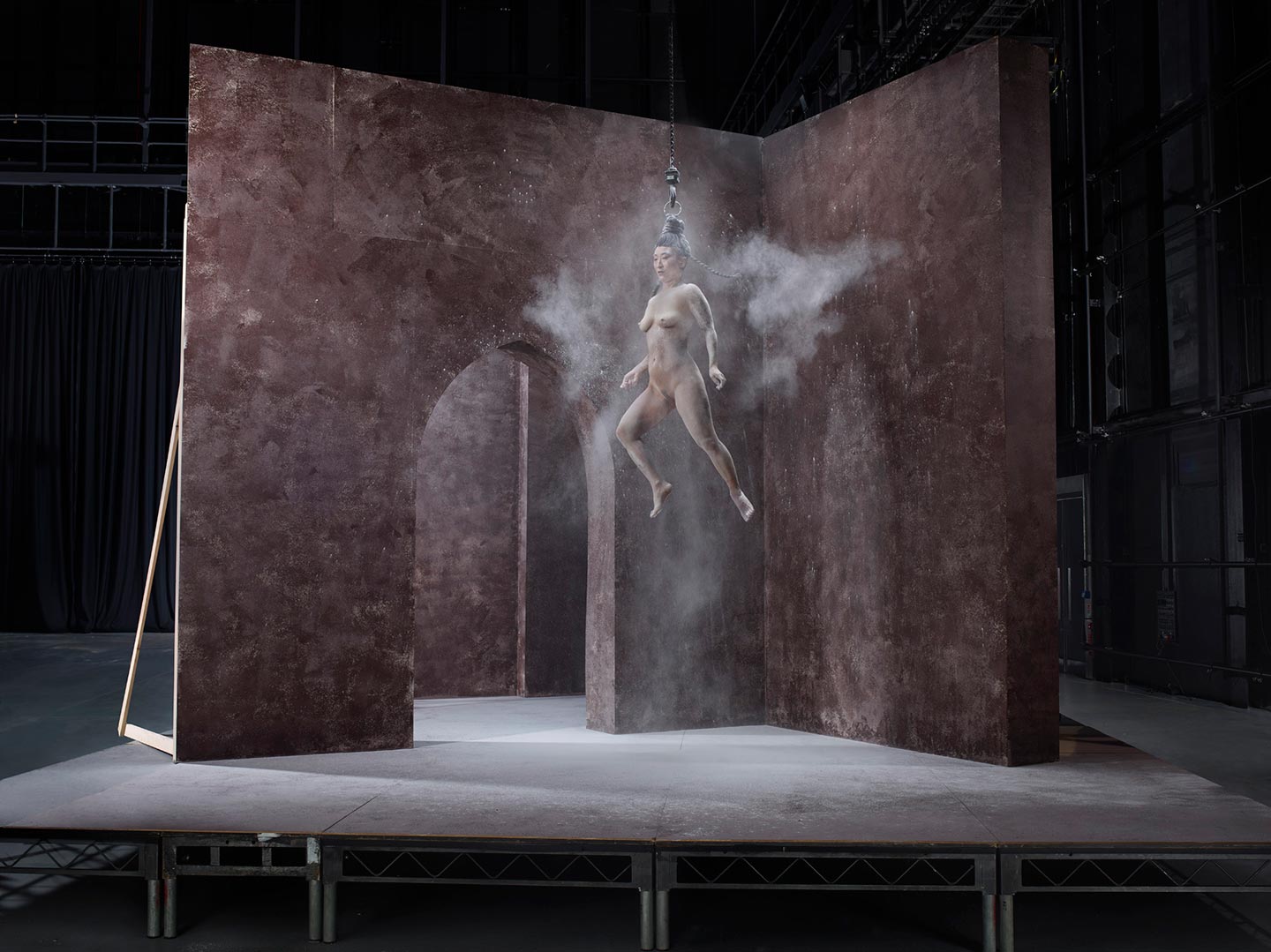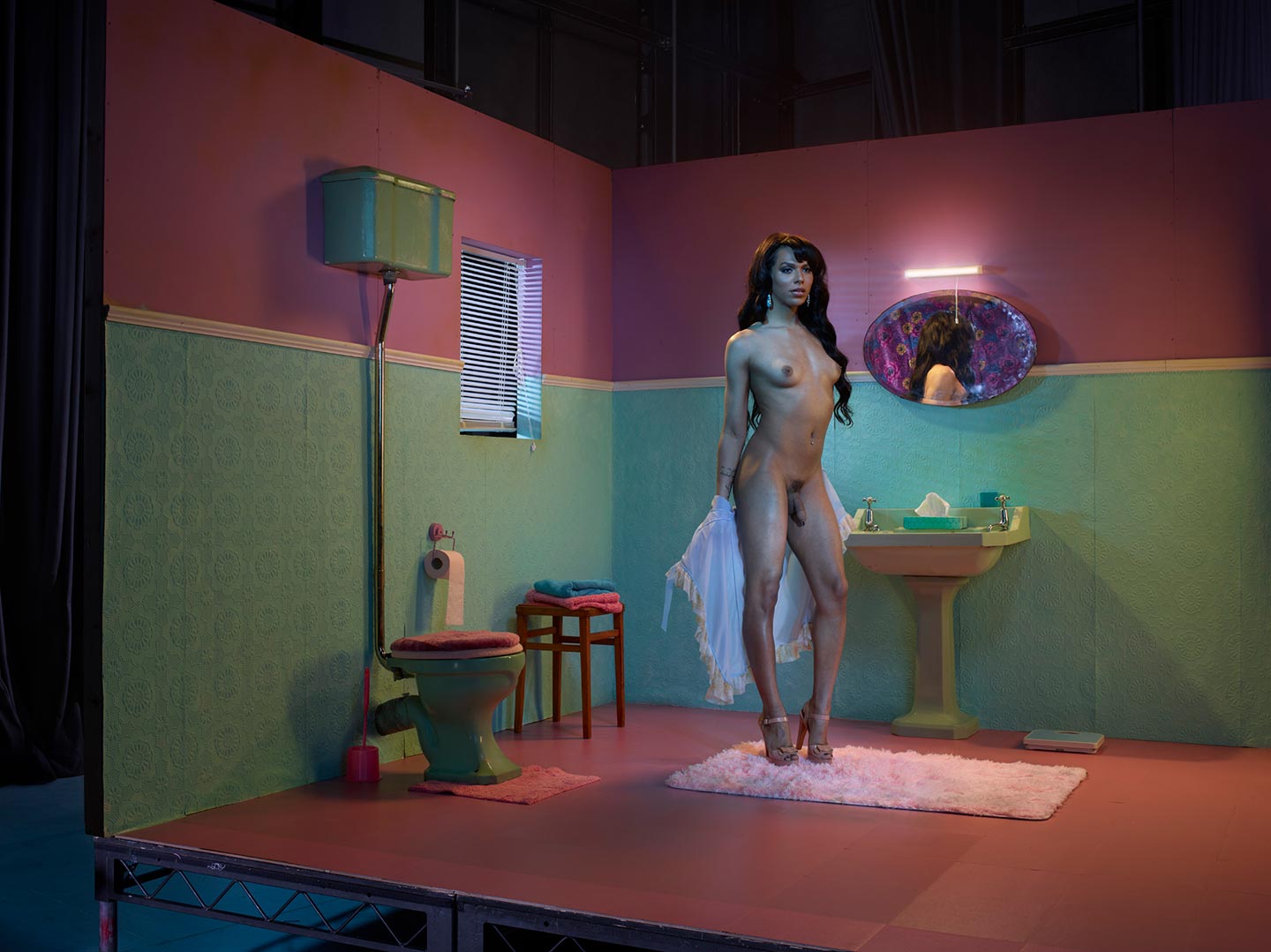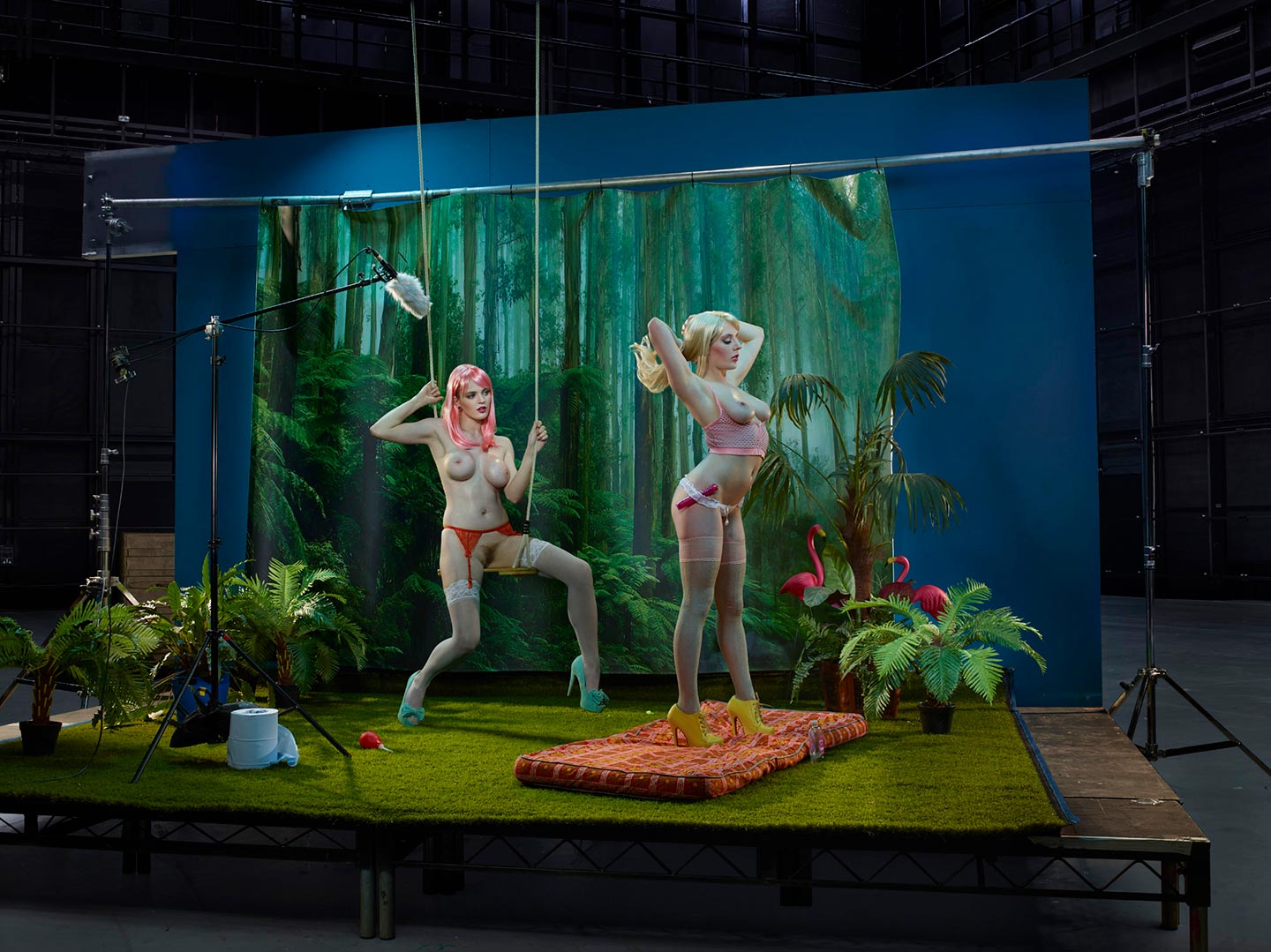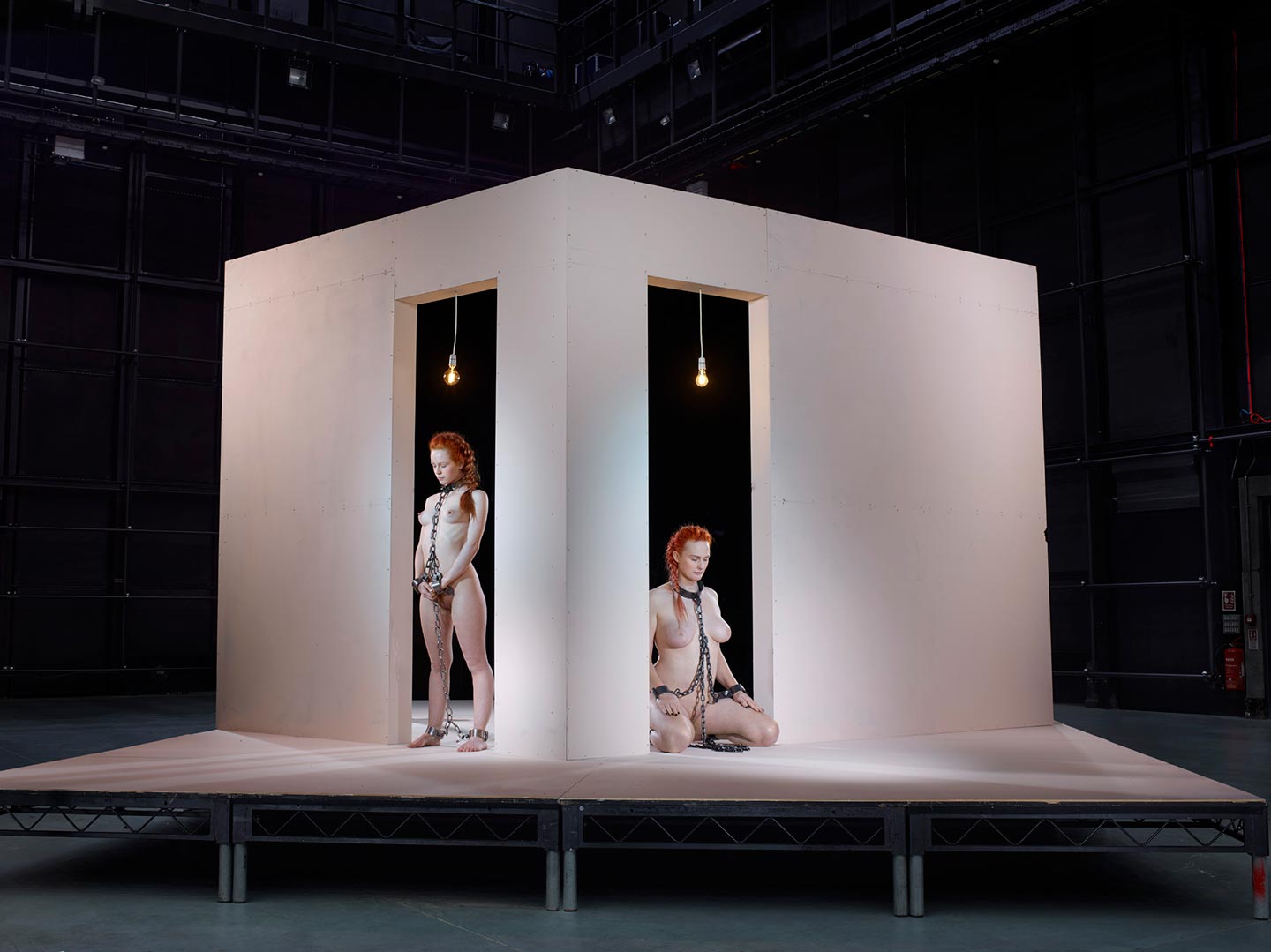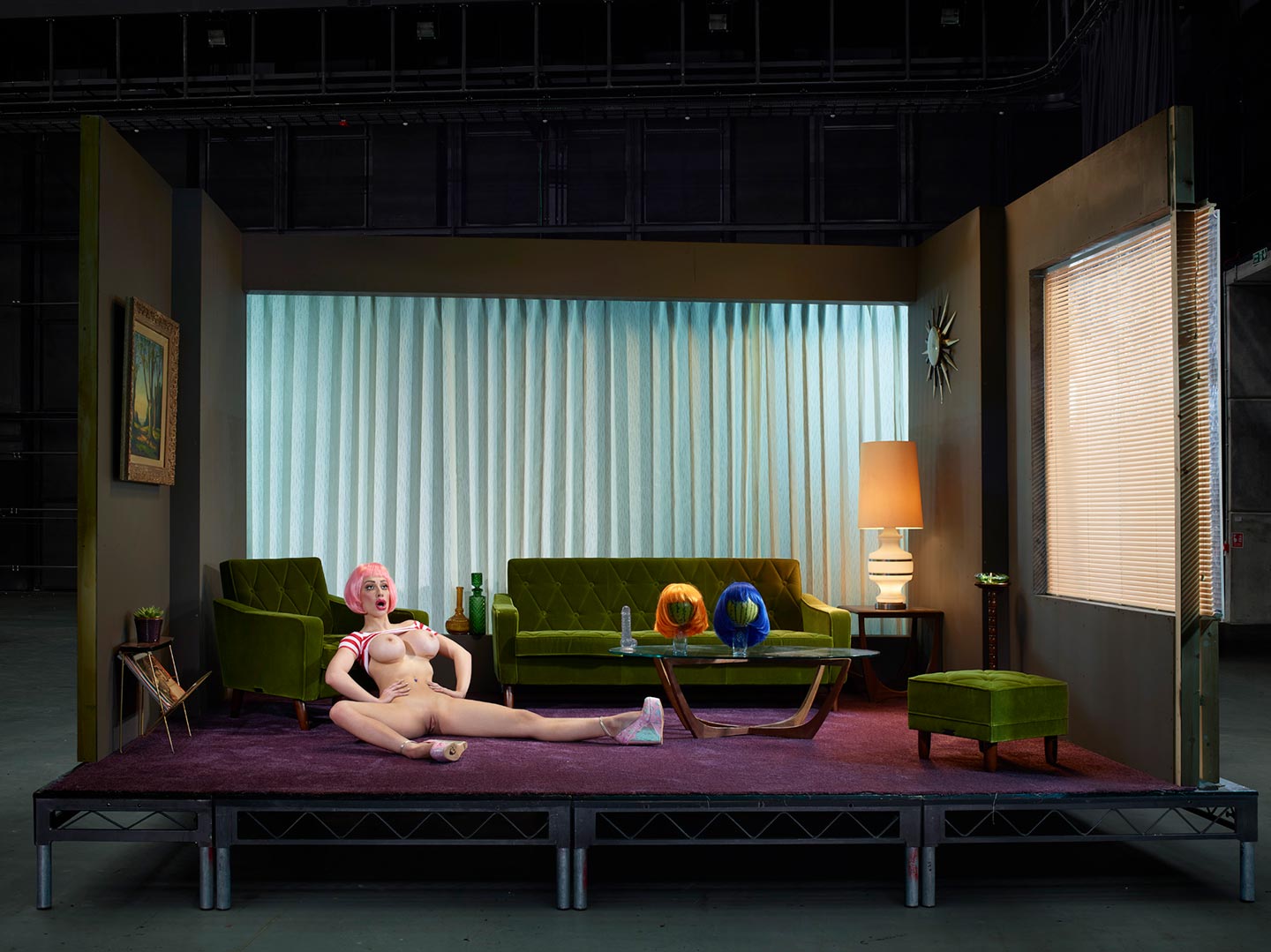 What makes a woman decide to engage in sexual performances for a living? Is it for a lack of a better option or because she enjoys doing so? And is working with your body wrong? Should we condemn it? 47 year-old German photographer Julia Fullerton-Batten approached her latest project The Act with similar questions in mind. Julia collaborated with seventeen female sex-workers to create staged photographs that capture her subjects in the typical situations they find themselves in for work.
Hello Julia, thank you for this interview. What are your main interests as a photographer? 
Quite simply: to create fine art photography in my style which causes the viewer to think and reflect on the image content.
Please introduce us to The Act. 
The Act is a bold exposé of the business and personal lives of female sex-workers who, by choice, earn their living in the sex industry in the UK. With no in-depth knowledge of the sex industry I worked closely with a casting agent to source models for me. As directions for the search I defined a sex-worker as somebody who engages in the profession consensually, which can be broken down into two categories: those where direct contact is involved in a private setting, and adult entertainment where there is no direct contact with clients. I excluded prostitutes and street-walkers as I could not necessarily categorize their engagement as voluntary.
I met all the applicants privately during the casting stage. This was very drawn out as there were nearly one hundred applicants. In the end result, I reduced the number of my models to seventeen women for the fifteen images I had planned to shoot. The women were escorts, porn-stars, lap- and pole-dancers, a stripper, a webcam girl, sex slaves, a dominatrix, a burlesque dancer, two aerial artistes, and a ping pong girl. The casual chats were so interesting that I decided to incorporate a Question and Answer session into the shoot so that I could get more details of their lives, their reasons for choosing this career path, and views on such subjects as feminism. I videoed the Q&A sessions and had their answers transcribed from them to obtain their personal 'stories' in text form as well as on video.
After finishing the shoot I was invited by a publisher to participate in self-publishing a signed limited-edition, A3 sized, fine print book, including a DVD of behind the scenes. The printing company used a special propriety printing technique and the images are brilliantly reproduced. The book was released a couple of months ago now and has proven to be very popular with buyers from around the world.

What inspired you to make a series about female sex-workers? 
One reason was curiosity; the other was to test myself as a fine art photographer in the environment of shooting an erotic subject matter. As perhaps many other women from my 'normal' background I have frequently wondered what encourages some women, often highly educated, to become sex workers, risking social stigma and the dismay and possibly disapproval of their family. My curiosity about their reasons and what happened to them in their lives was the main motivation for this project. To me, it seems an extreme choice to make—to exploit your body sexually to earn money, especially voluntarily. My curiosity raised questions such as: Why? What are their lives like? How much do they earn? Where do they position themselves in the social scheme of things?
My previous Unadorned project, in which I photographed rubenesque women and men, involved nudity and I suppose may be regarded as semi-erotic, but nothing compared with what I was about to undertake. Another previous project, In Service, dealt with sexual abuse, but was in no way salacious, nor really erotic. Now though I had chosen a controversial subject matter, found girls who were willing to be photographed nude and performing their erotic 'acts'. I photographed the girls solo and there isn't too much blatant exposure as I tried to avoid pornographic portrayals, even if the difference between eroticism and pornography is very subjective and some viewers may query my hope that the images are 'only' erotic.
Can you talk in general about the stories of your subjects? Why did they decide to work with their bodies, and are they happy with their jobs and lifestyles? 
I recommend that you read the girls' stories and/or watch my videoed Q&A sessions with them on my website for their personal decisions for their choice of occupation and their contentment—or otherwise—with their lives doing their job, sometimes embellished with graphic detail. One of the girls was in the process of leaving the industry, but all of the others expressed complete satisfaction with their decision and were happy with their lives. Several have partners; others complained that it was difficult to find and keep one. Some have a child and hope to earn enough to give their child a good start in life. Several are well educated, university graduates; others have learned their acts in a circus training school or are self-taught. All are exceedingly positive in their approach to life outside the normal one and are very eloquent about it in their talks with me. They constantly brought up the concept of freedom: of choice of what to do and when, from financial worries, from constraints imposed on them by social conformity. In this respect of freedom alone, they claimed to live the feminist ideal.
From a personal standpoint, I was in a very ambivalent frame of mind when I started the project, not too sure what reaction I would have taking nude photographs of women who made their living by exploiting their bodies to gratify others, either sexually or visually. As the project unfolded, my hesitancy towards the girls and their choice of career diminished more and more.
The pictures of The Act are very theatrical. What was your reasoning behind using such an approach? 
As I progressed with my research for the project and the casting of my models I noticed two things, both of which helped me decide how I would structure the project. In nearly a year of casting I met and talked with close to one hundred applicants; during my conversations with them I detected how much they all seemed to live both their private and work lives in the limelight, as if exposed on a stage. The other thing was that I found the details of their lives to be fascinating. I, therefore, decided to pose the models in a specially built sets of my design, representing them performing their 'act ' on their own individual 'stage of life' .
Did you choose how to represent each woman on your own or did you involve your subjects in the process? 
I worked together with the girls on the idea of the stage setting and subsequently closely with a set designer. Each setting shows the girls performing their individual 'acts'—hence the title The Act for the project and the book! In addition to setting the scene I felt that photographing the girls in this way would reduce the risk of being accused of merely shooting mundane erotic images, less still pornographic ones. At the same time, it gave a purposeful, almost sociological-philosophical meaning to the project. The girls are used to performing—that is their livelihood, so very little direction was needed from me. I occasionally suggested poses, but my subjects were fully in command of that aspect of the shoot, frequently volunteering poses of their own that I might have hesitated to suggest to them myself.
What did you want your images to communicate? 
I tell 'stories' with my imagery, but I leave the viewer to make her or his own interpretation of their content. I learned a lot during the project, both the facts about the sex industry and the people working in it; maybe these are the subliminal messages that viewers of The Act might get after seeing the images.
In The Act I have woven a narrative around the 'stories' of seventeen people who are engaged in an industry that many may regard as lying on the periphery of society, although by users of their services it may be considered an essential part of the user's life. My models have—for the time being, at least—chosen a different route, one away from the norm. We have to appreciate that the life of a sex worker is not only sex or exhibitionism: it is a business, it's their livelihood.
My preconceived ideas about sex workers were reduced, even dispelled. I became more sympathetic to my models, regardless of the extremeness of their 'profession'. Why? Because they are women like any other. The journey with them over those few weeks was certainly eye-opening and instructive, also in many respects enjoyable. Maybe the viewers will gain a similar insight by analyzing my images.
Did you have any specific references or sources of inspiration in mind while working on The Act?
No, nothing, I started with a blank canvas. Of course, having no real background knowledge of the sex industry, I did a lot of research online and in the literature. In addition, as I've described, my conversations with the applicants helped me enormously in deciding in the form and content of the shoot.

How do you hope viewers react to The Act, ideally? 
I hope that a viewer of my images will respond not only favorably to them, but analyze them for their content; that they will look beyond the nudity and provocative poses and see the reality of my models' lives. Maybe I want the viewer to be provoked to ask herself/himself , 'What if those images showed my sister, daughter, wife, partner? Are these brave, foolhardy, or fully emancipated women? Can I respect, even admire them, or do I denigrate them for their way of life? As with all my imagery I want to cause the viewer to think, feel , reflect, and react – even a negative reaction is better than none at all. Finally, however, I hope that the viewer will appreciate the images as works of art.


Choose your #threewordsforphotography.
Cinematic. Otherworldly. Atmosphere
.