Photos by Lia Darjes
Tempora Morte — Lia Darjes Creates Painterly Still Lifes at Kaliningrad's Roadside Markets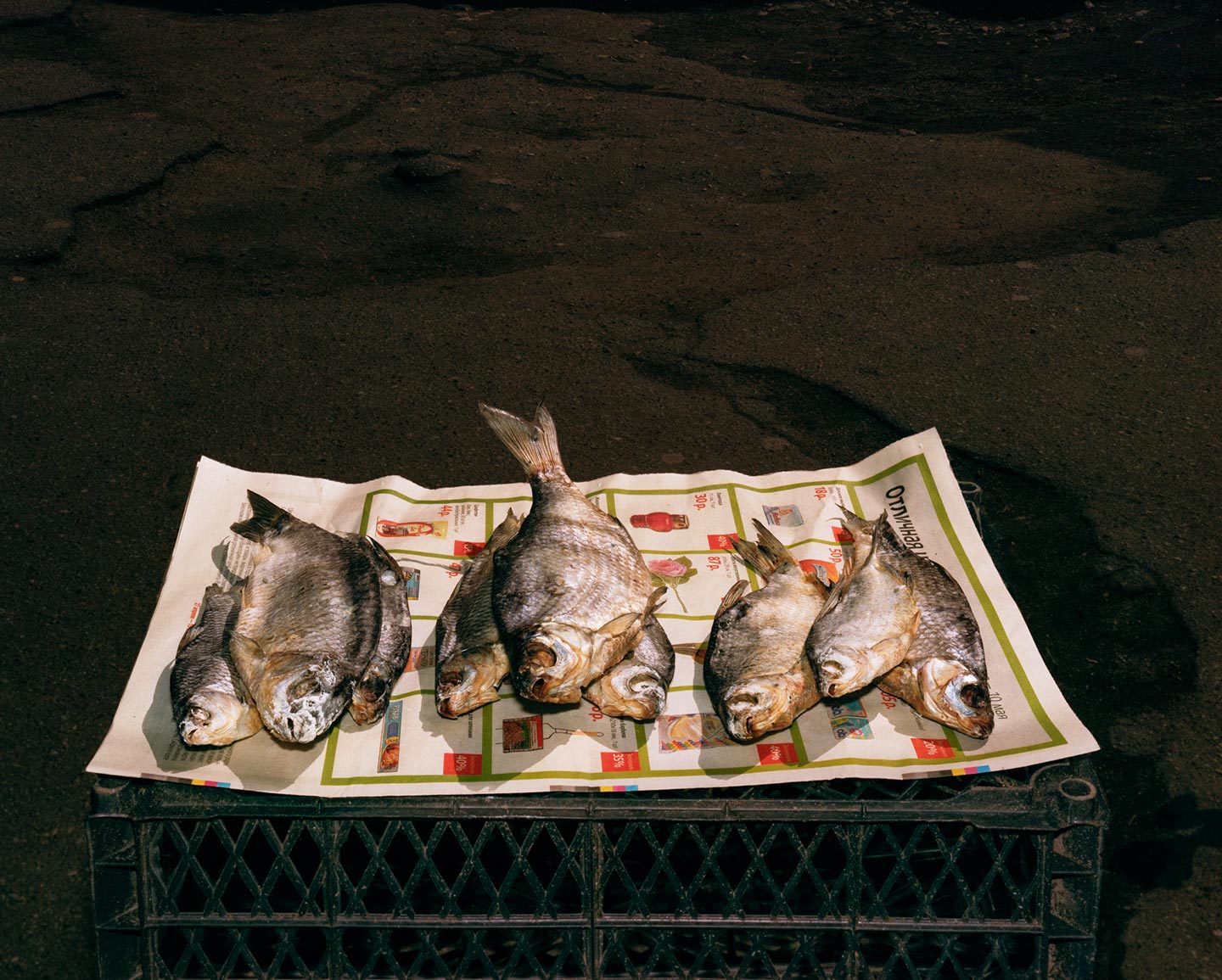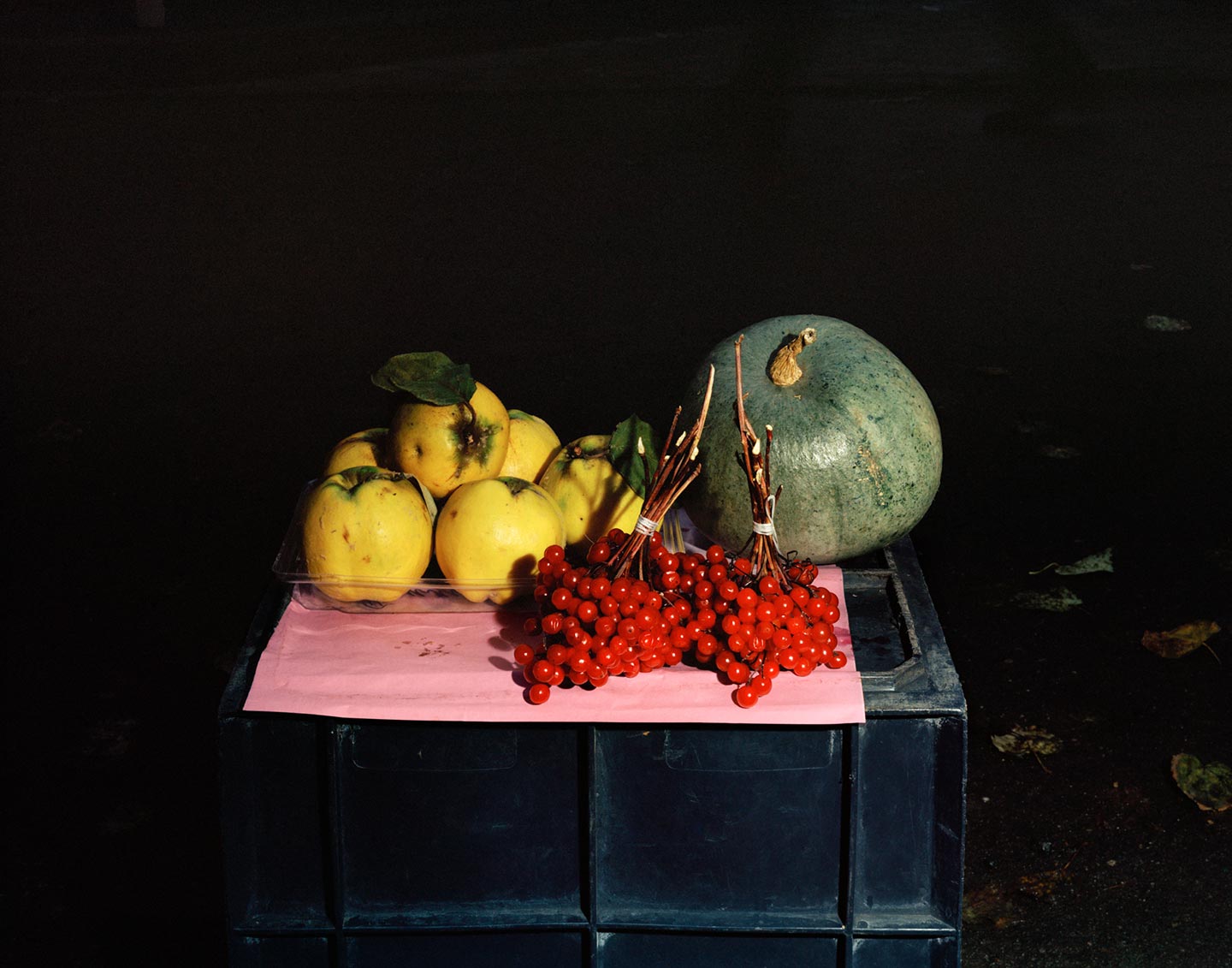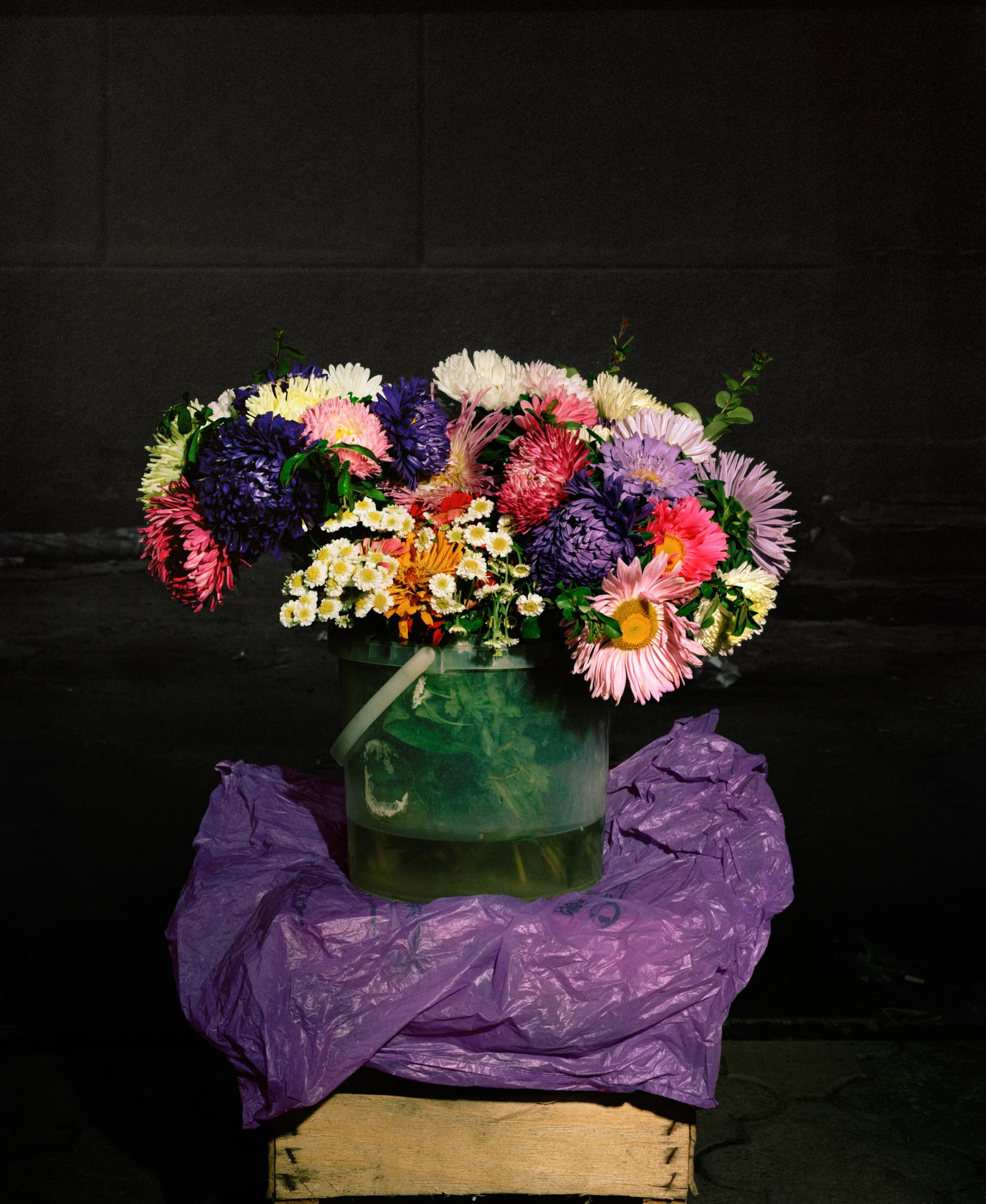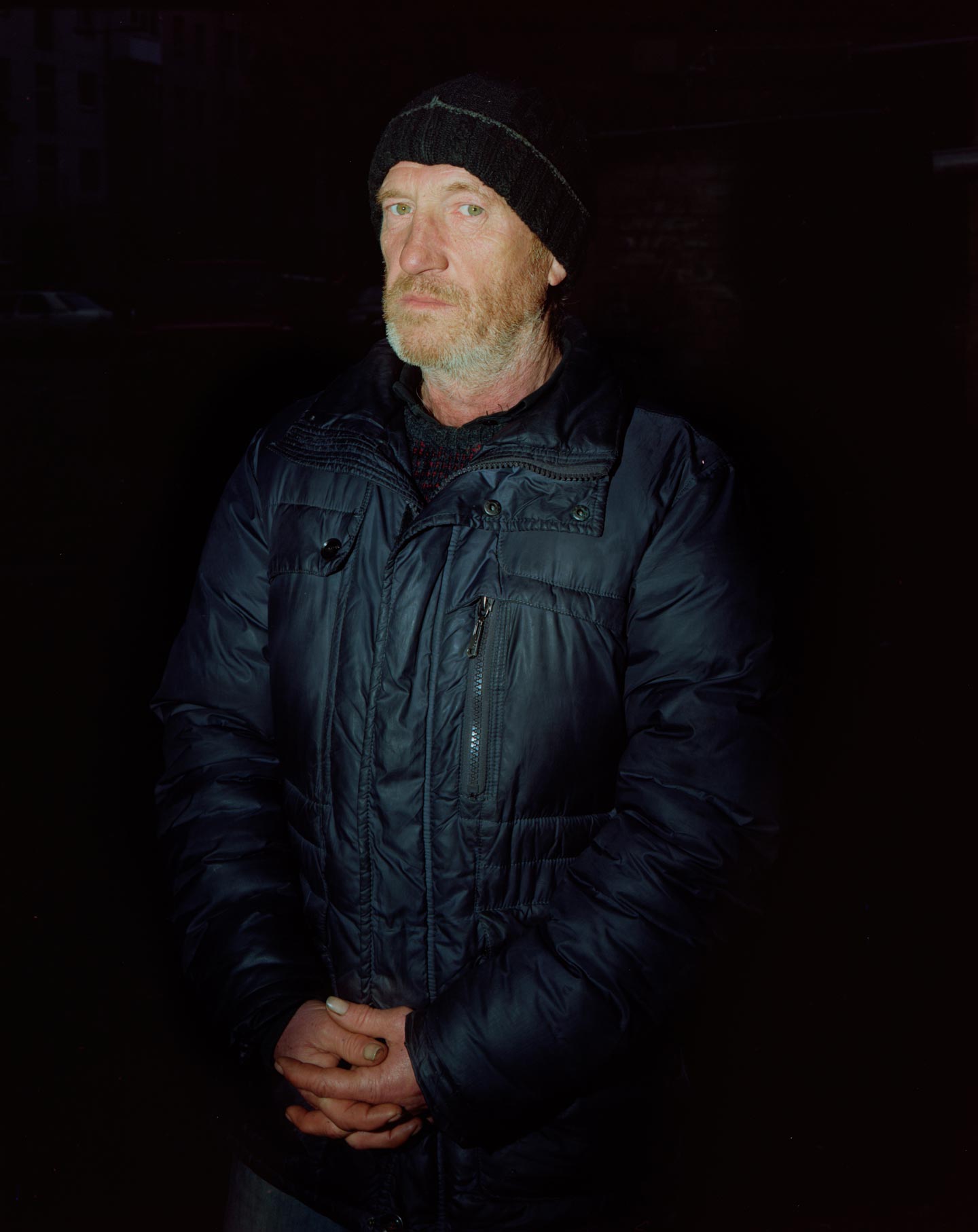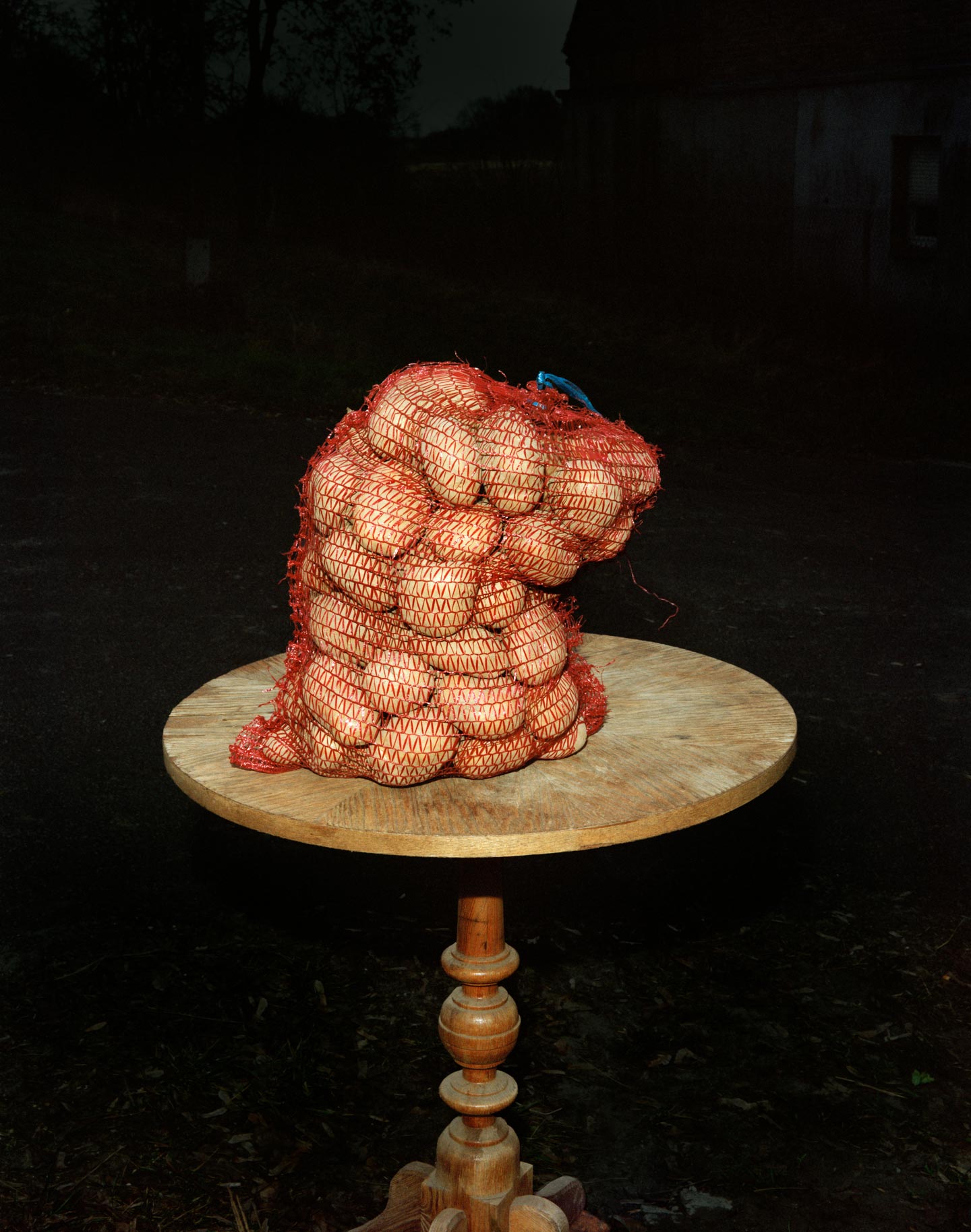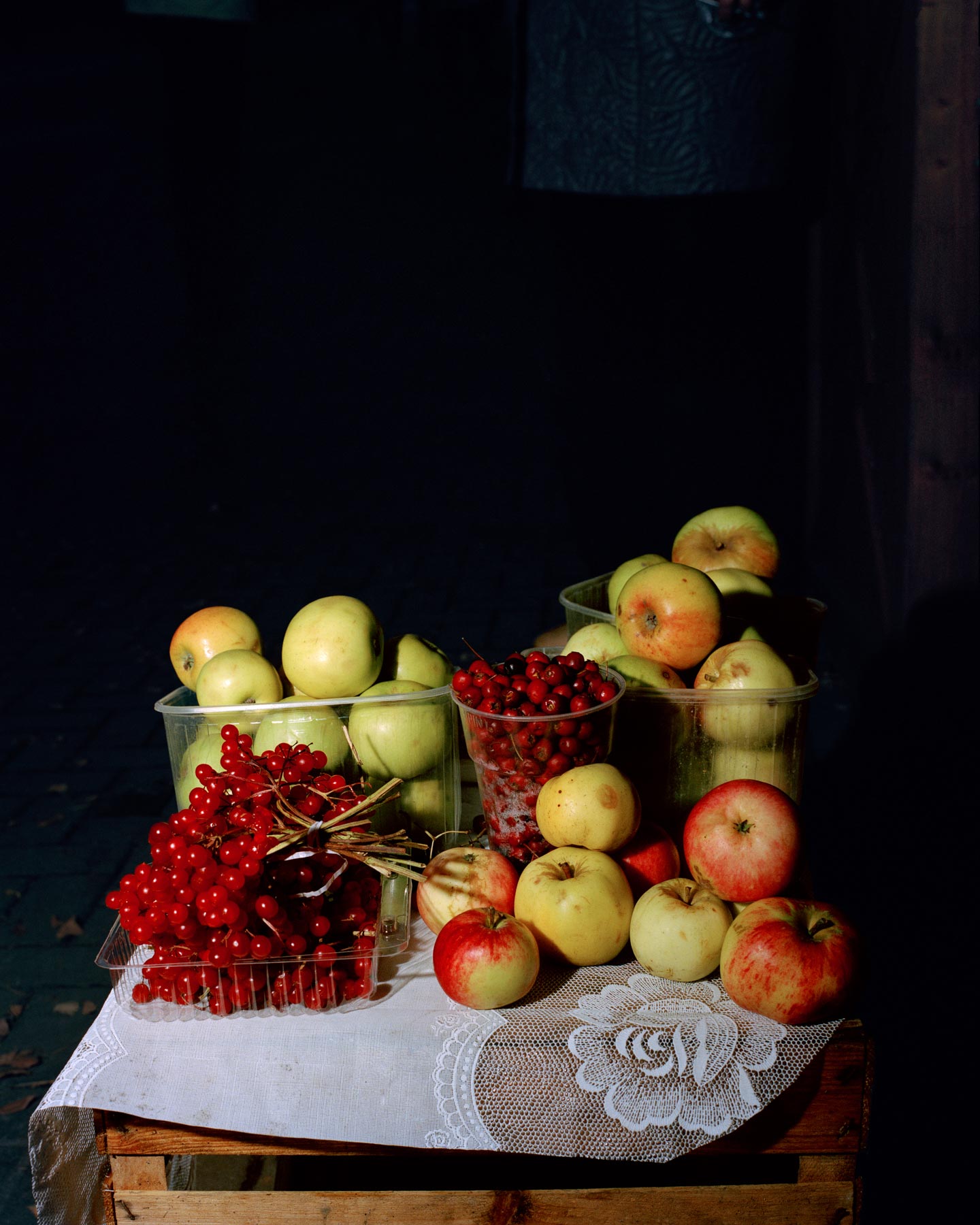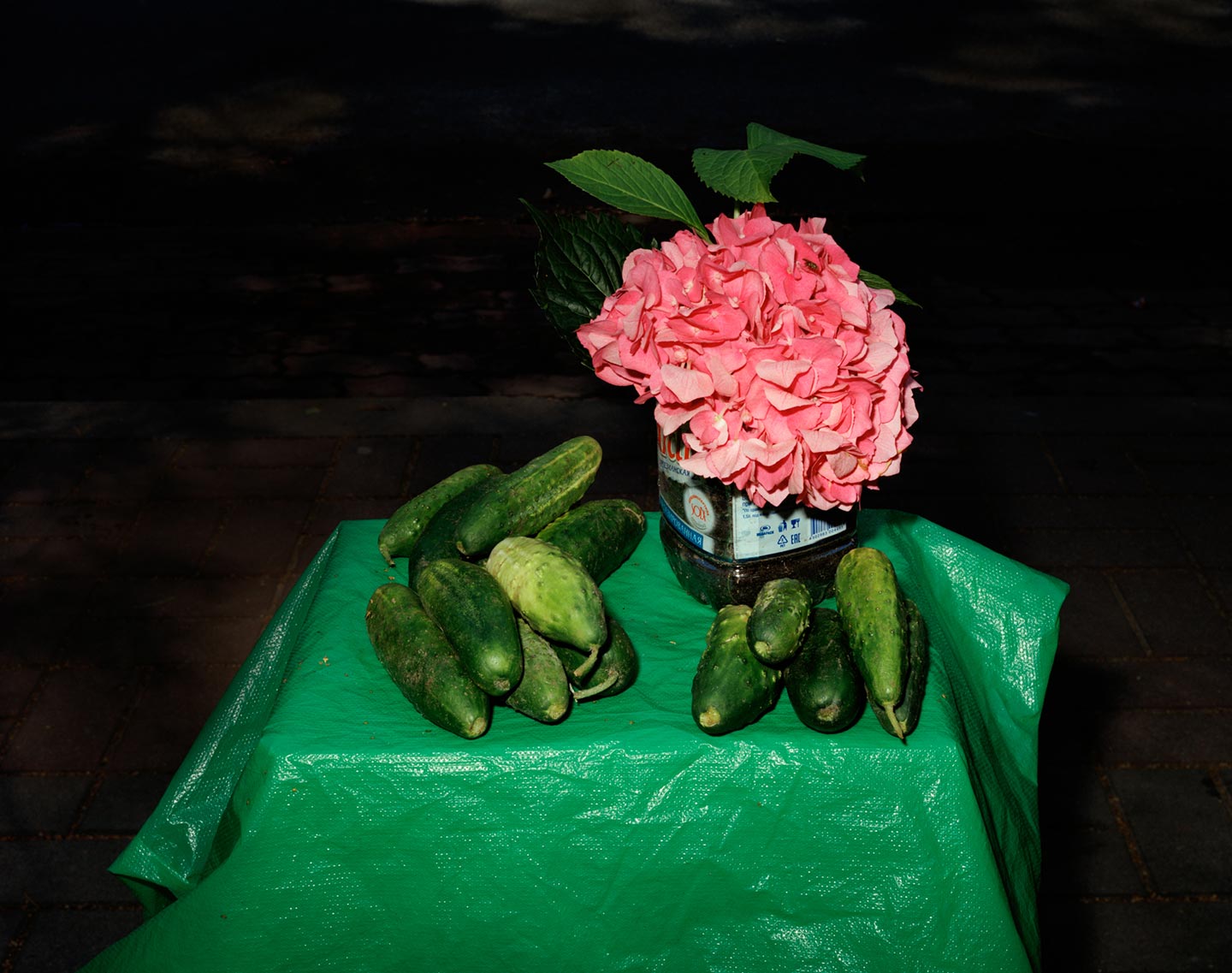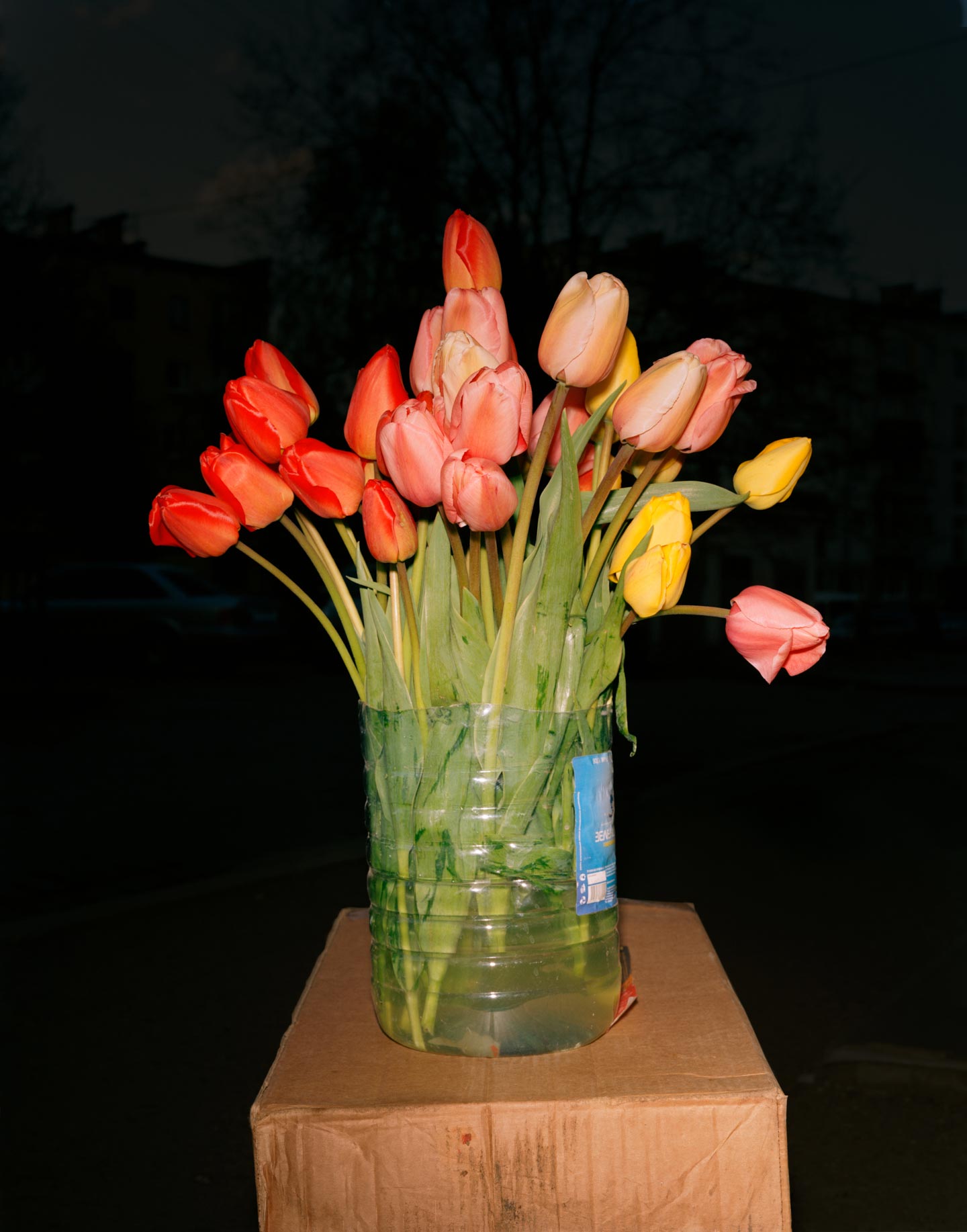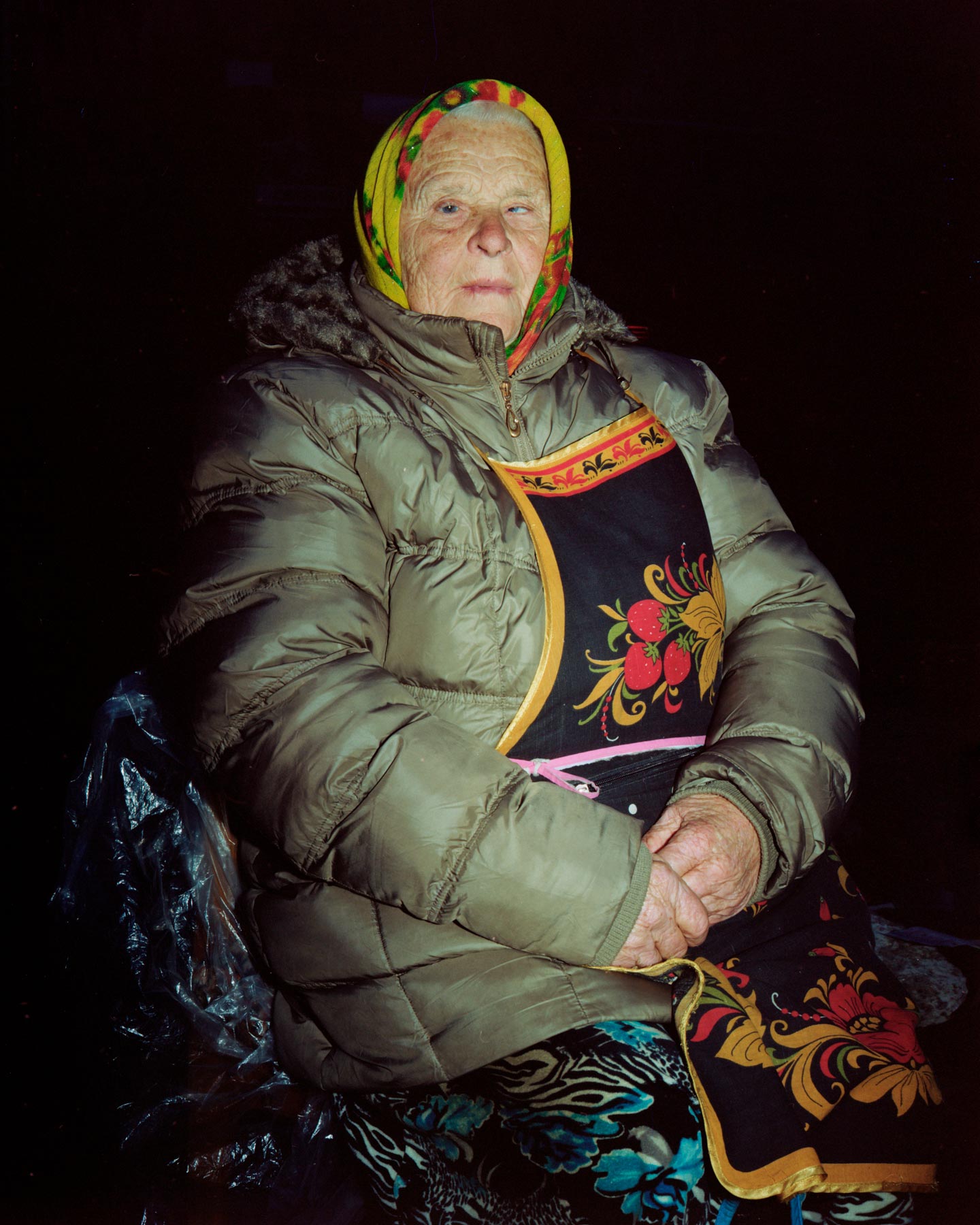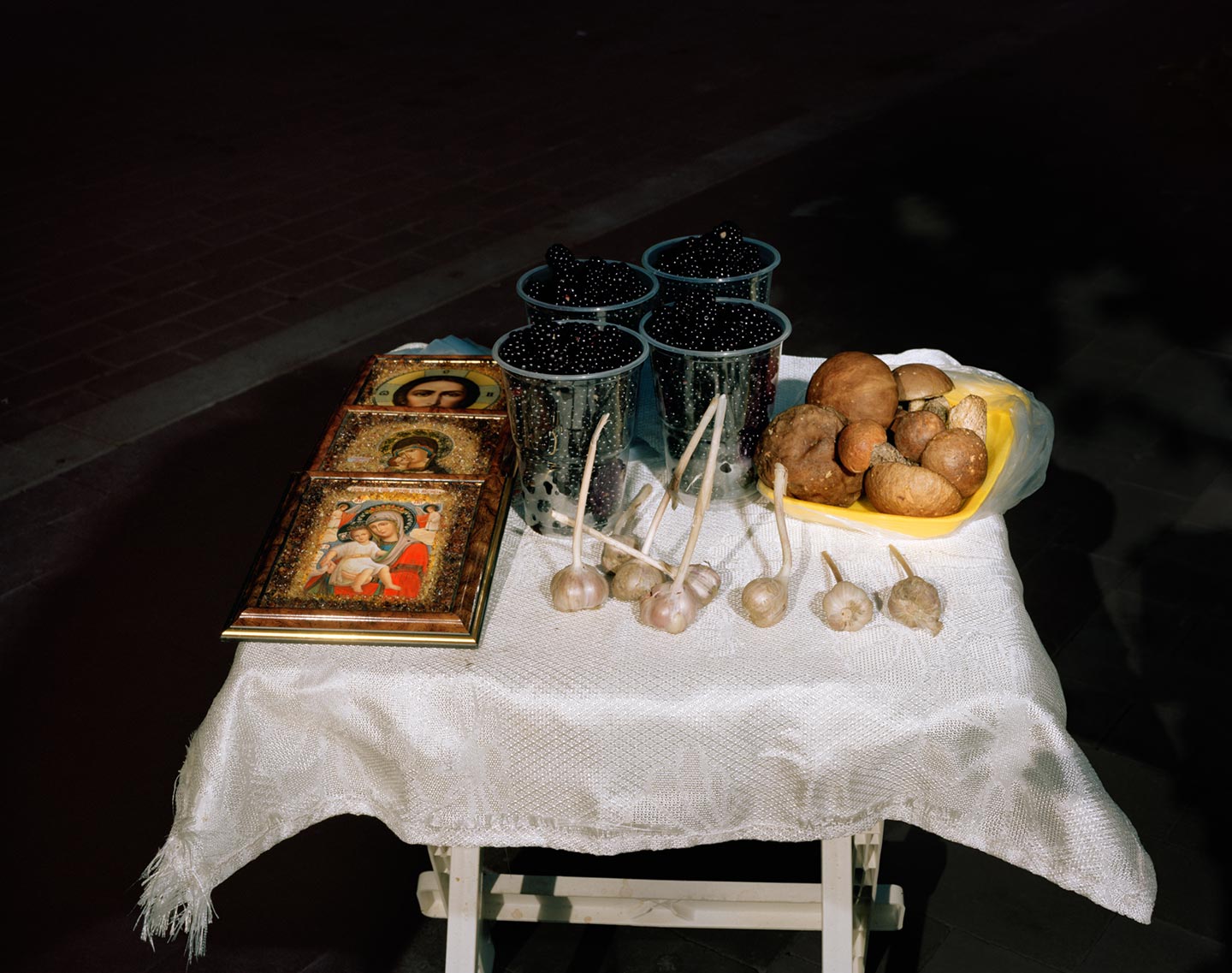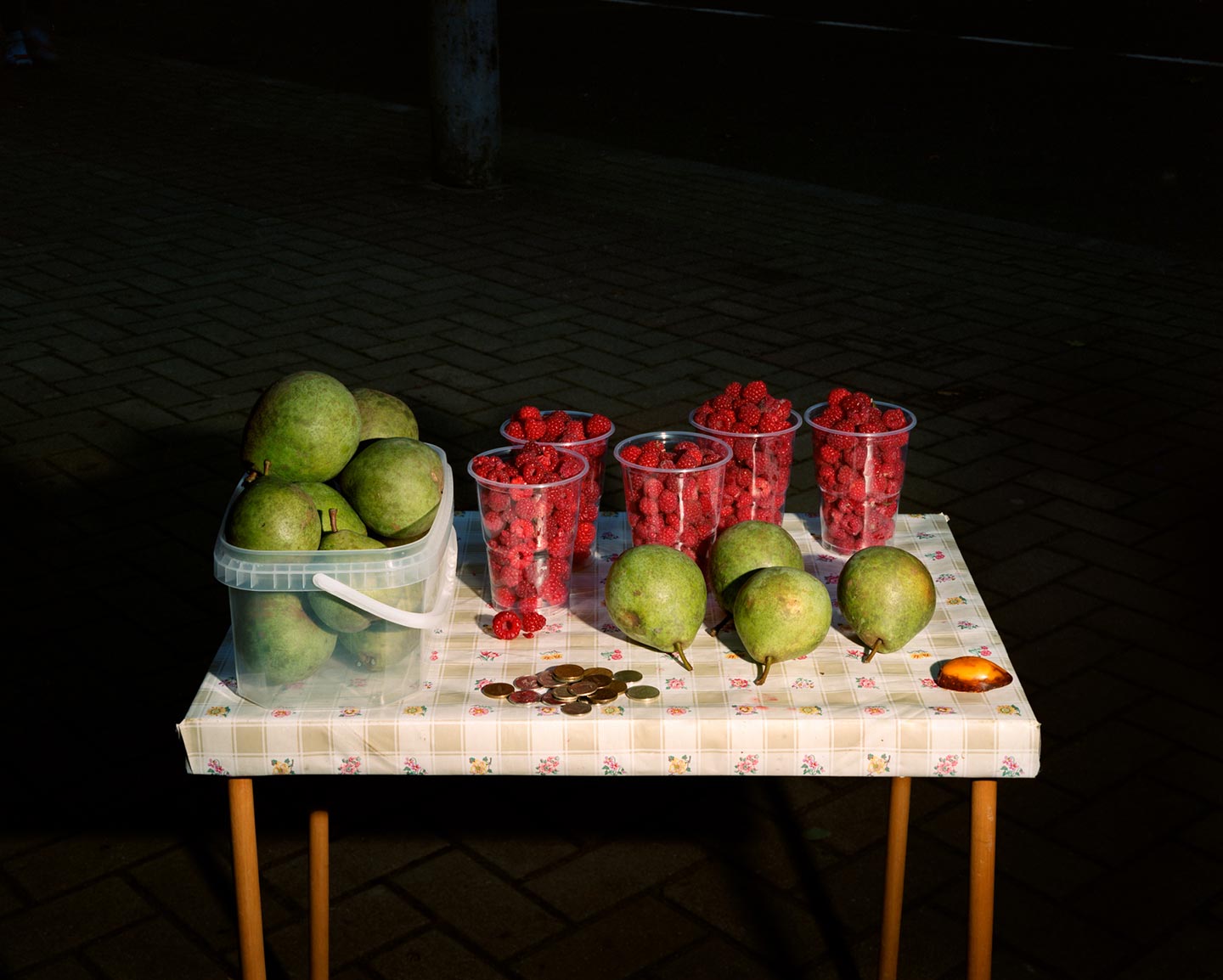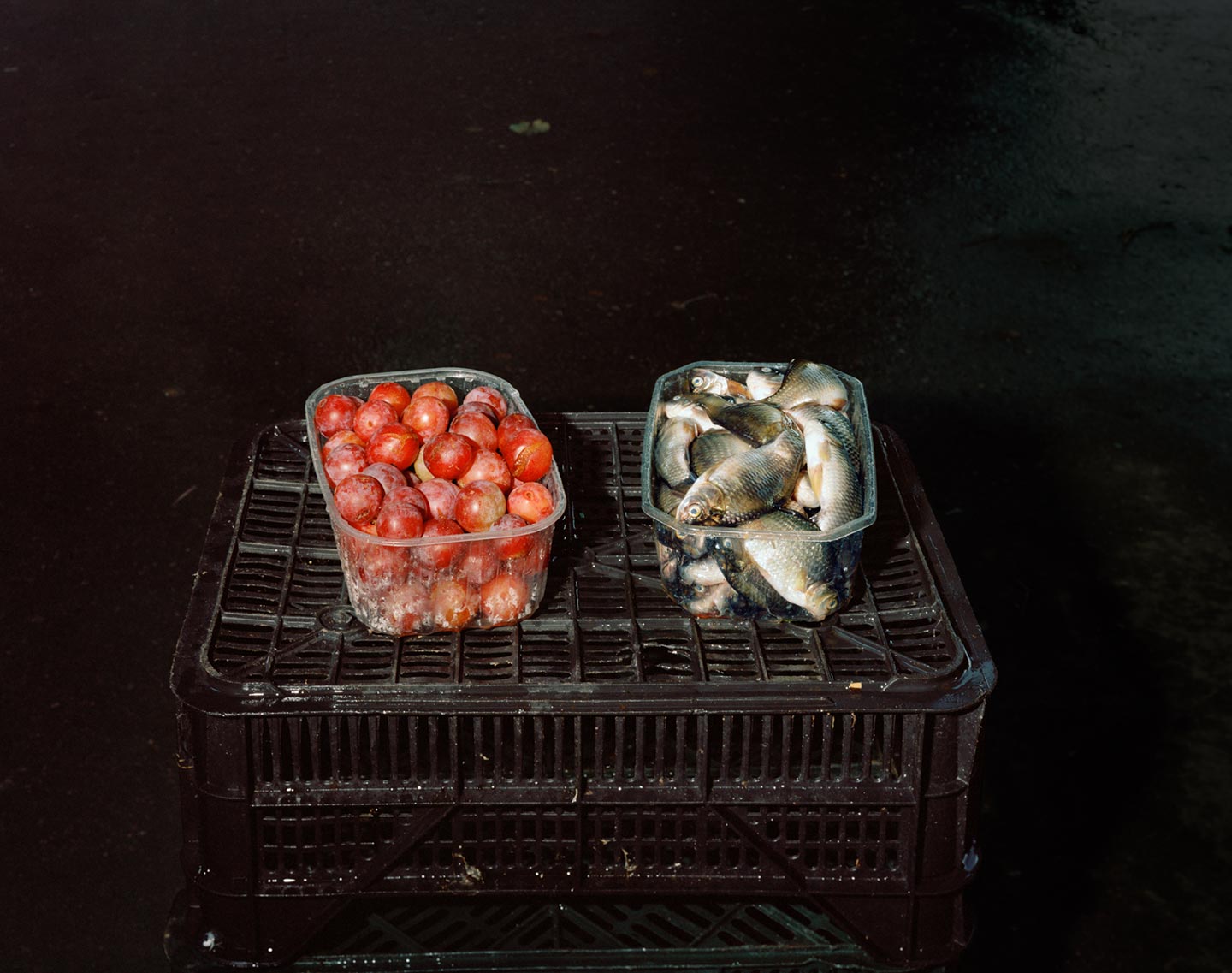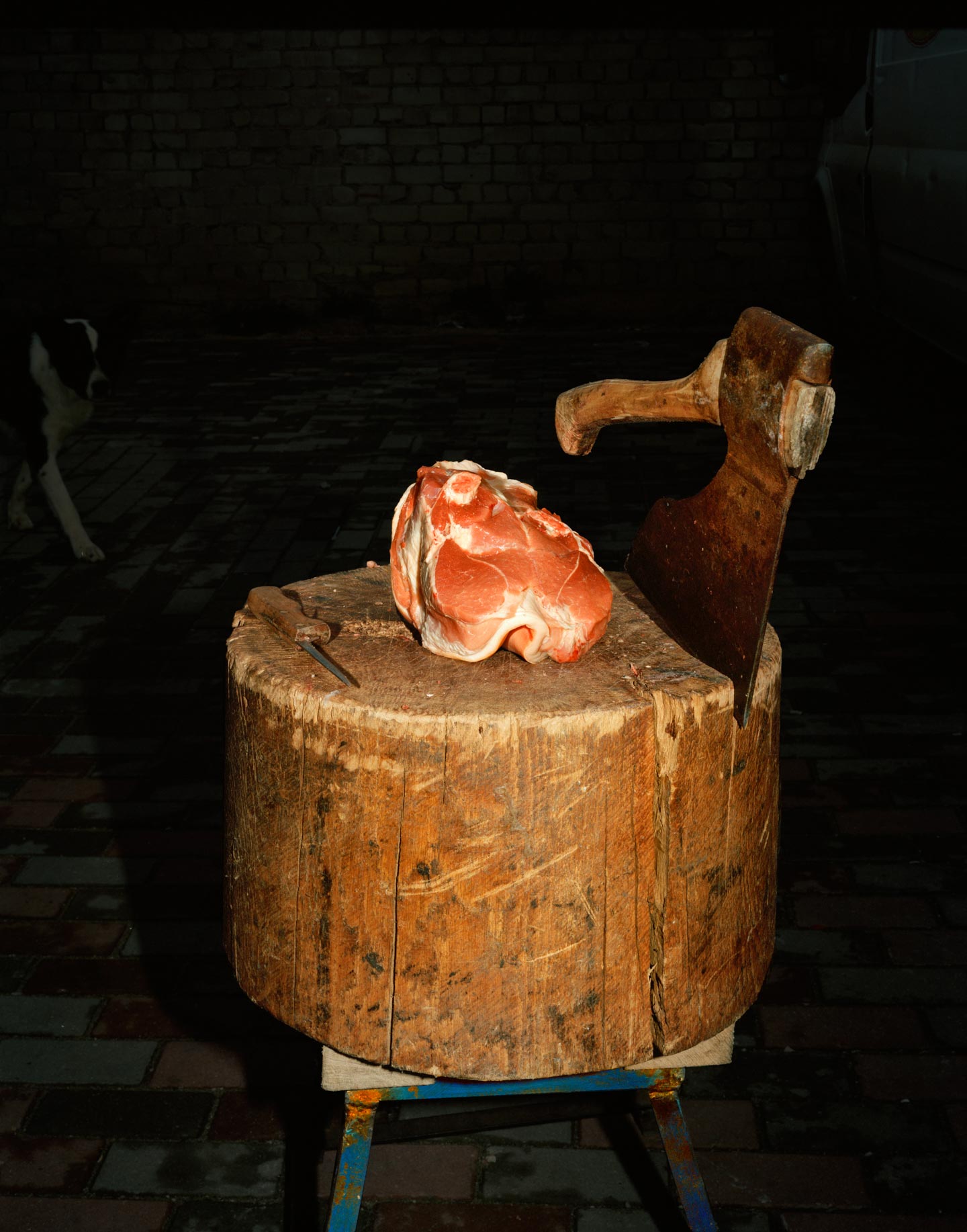 Tempora Morte by 34 year-old German photographer Lia Darjes is a series of still lifes shot in Kaliningrad, Russia. "Every day, small unofficial roadside markets pop up in Kaliningrad," Lia explains. "Old women sell the modest harvest from their gardens or the nearby forest to supplement their meagre pensions. In autumn, you may find three apples, some raisins and two bulbs of garlic on a simple wooden box for sale. At other times of the year, perhaps two jars of homemade strawberry jam and three beetroots on a camping table, or even dried fish or little bits of amber on nothing but newspaper. Over the course of a year, through changing seasons, I traveled four times to Kaliningrad to create this documentary still life study."
The idea for this project came about during an artist's residency Lia was invited to do in Kaliningrad in 2014. "Kaliningrad is a Russian exclave between Poland and Lithuania—while I was there I wandered through this strange and lovely region, where time seems to have stopped. During my stay I couldn't really decide what to focus on to make work for the residency, but I was immediately fascinated by those small roadside markets when I first saw them. The aura of the foods and flowers on sale and the manifestation of this micro-economy really touched me, but right away I couldn't figure out how to represent it visually. It took me more than a year until I finally decided how to approach the work. I returned to Kaliningrad in 2016."
Lia shot the still lifes right at the markets: "You can still see a little bit of the street life in the background, which is underexposed. The foreground is illuminated by a small flash that I was holding in my hands. Oddly enough, the sellers were quite suspicious of me in the beginning; it was not easy to convince them to leave me with their goods for a while. One woman even accused me of being a spy! But the more pictures I had to show as examples of what I was doing, the easier it became to gain their trust. In the end, they were pretty proud when they would see the images of their stalls. This was when I decided to also include some portraits of the sellers."
"I have a very big passion for still lifes," Lia remarks. "For me it's so fascinating how much inanimate things can tell about life, society, emotions… I've looked for the opportunity to make a contemporary, still life based project for a very long time. I didn't want to create still lifes in a studio though—I wanted to find them in the real world, and somehow extract them from there. Tempora Morte allowed me to do just that. The work can also be interpreted on a completely different level as a reflection on Russia's welfare state and the poverty among older people, although such aspects were never my focus."
Lia's main interest as a photographer "has always been to explore different worlds that would not be accessible to me if I were not a photographer. On the other I hand, there is the aesthetic challenge that I love: to find the right way of telling a story visually. It can lead to different results every time I start to work on a long-term project." Some of her favorite contemporary photographers are Alec Soth, Rineke Dijkstra, Taryn Simon, Alessandra Sanguinetti, Ute Mahler, Andrea Gjesvang. The last photobook she bought was an old edition of Cindy Sherman's History Portraits.
Lia's #threewordsforphotography are:
Understanding. Not Understanding. Ambivalence.