Bryan Thomas Takes Moving Portraits of People Wearing Memorial T-Shirts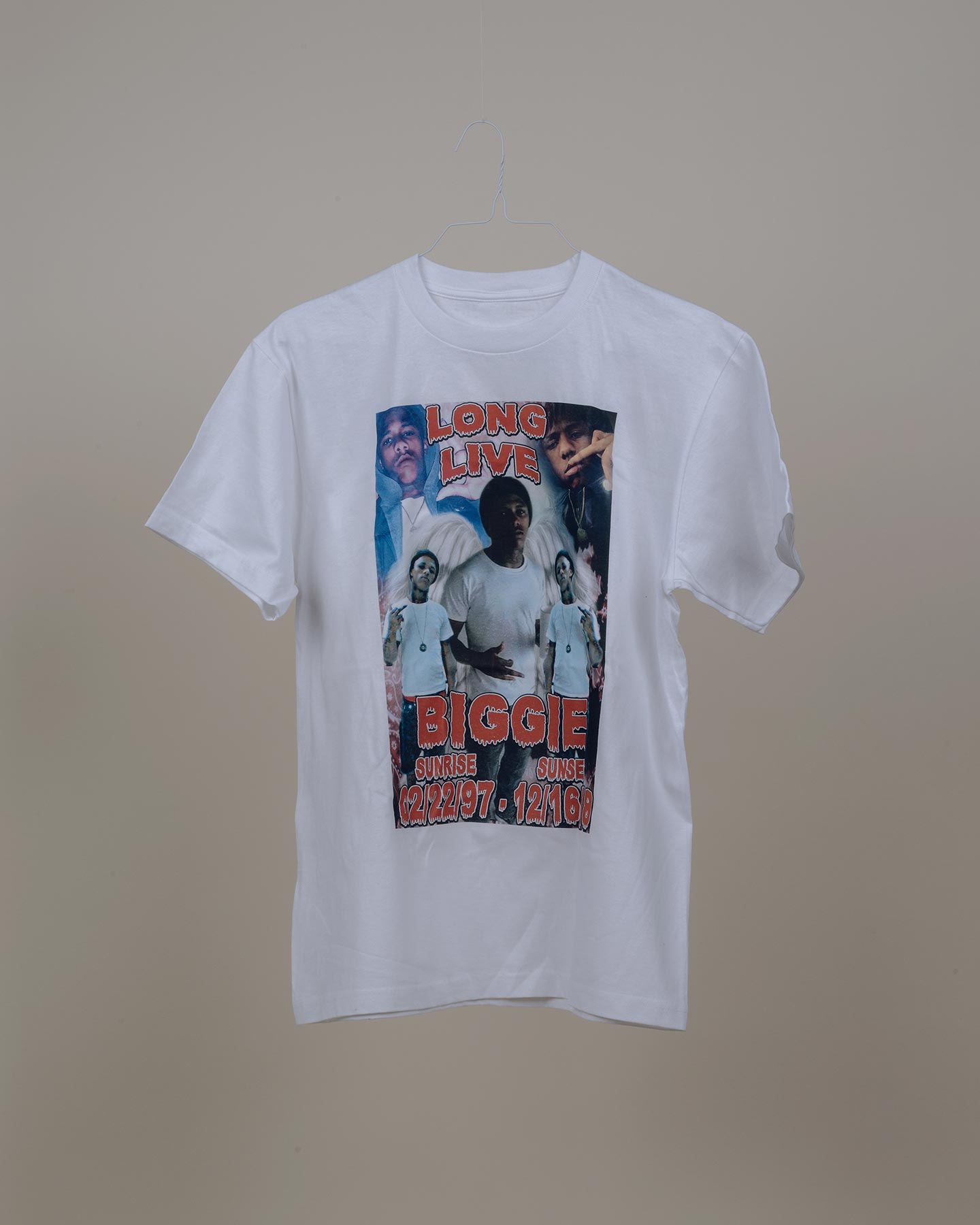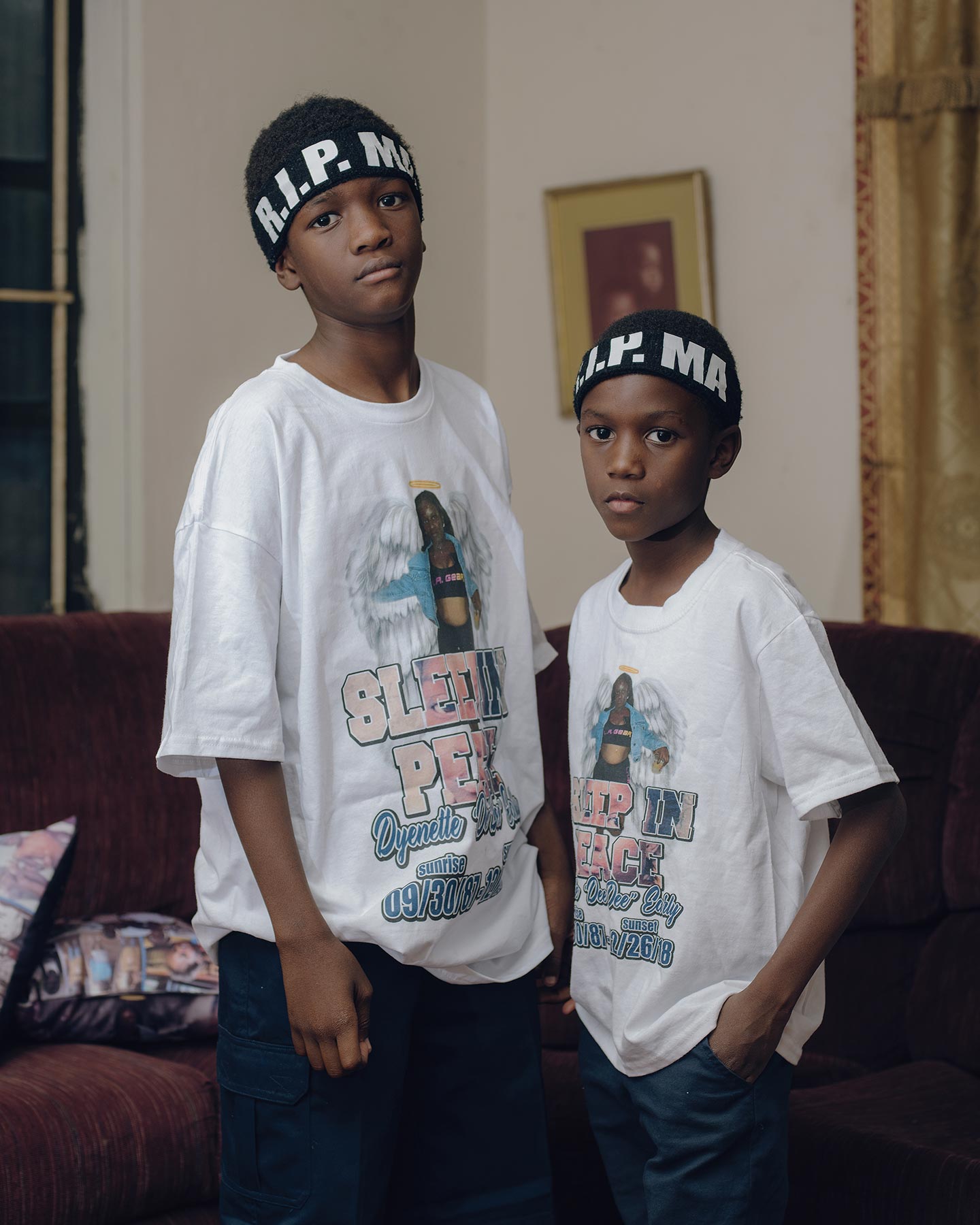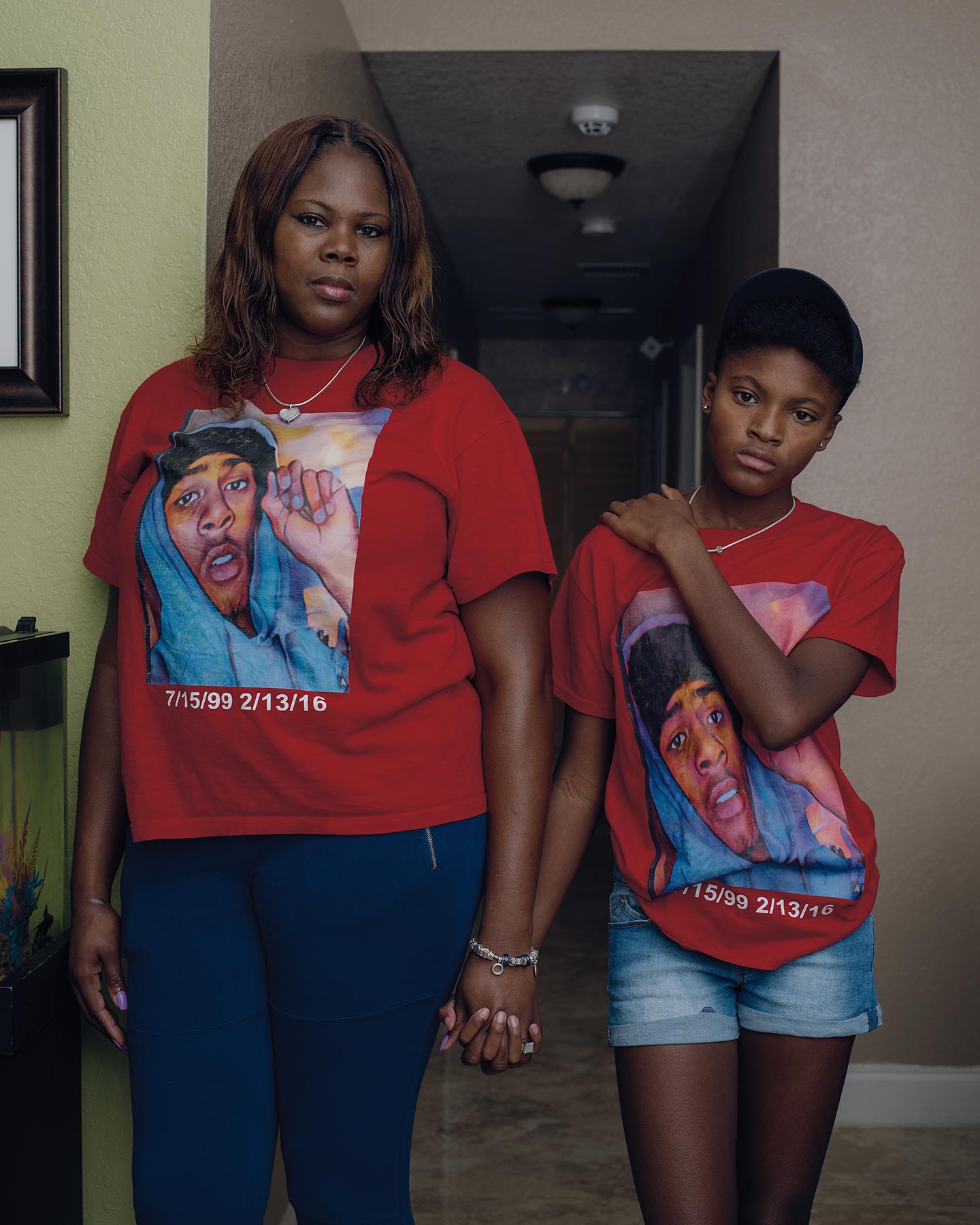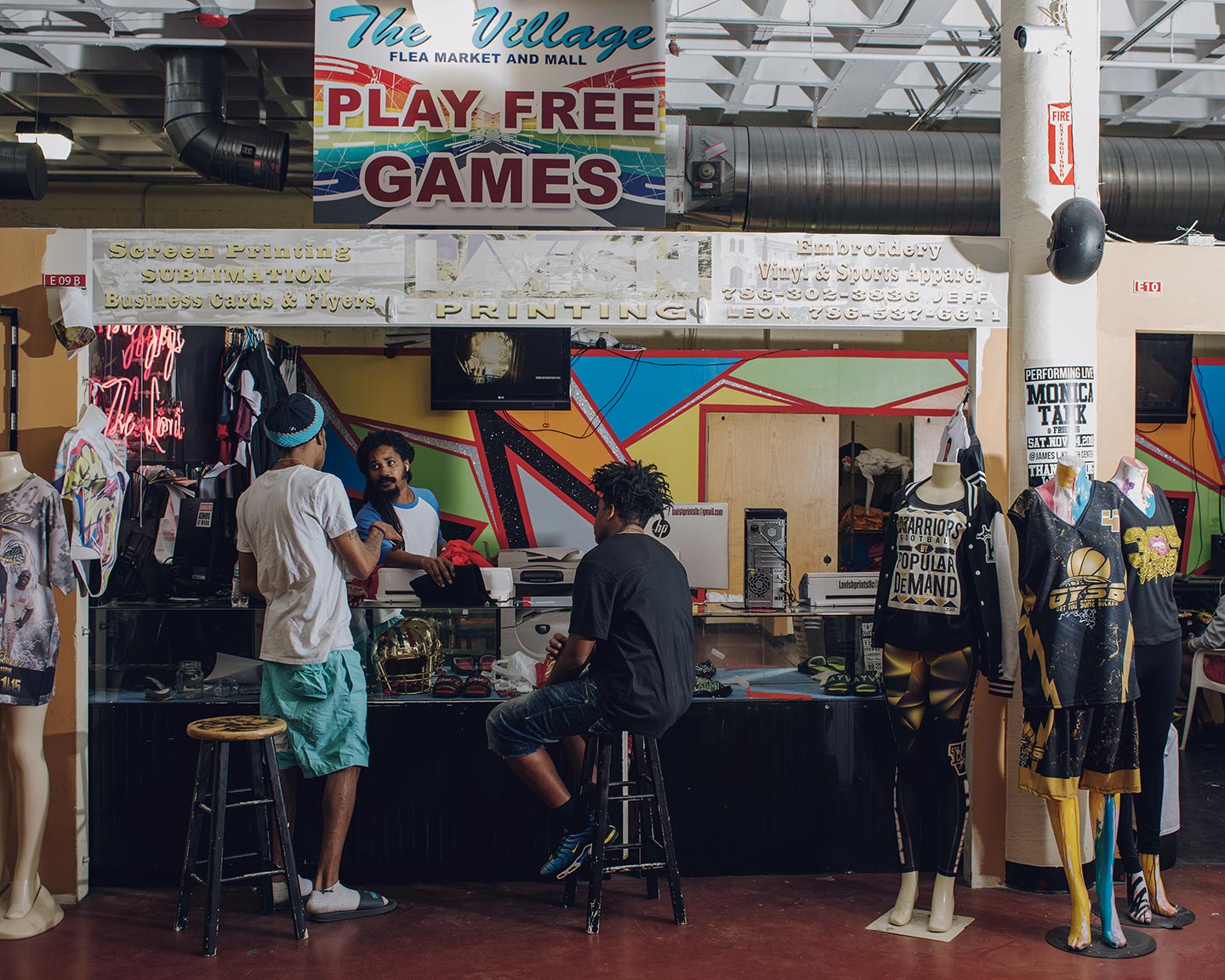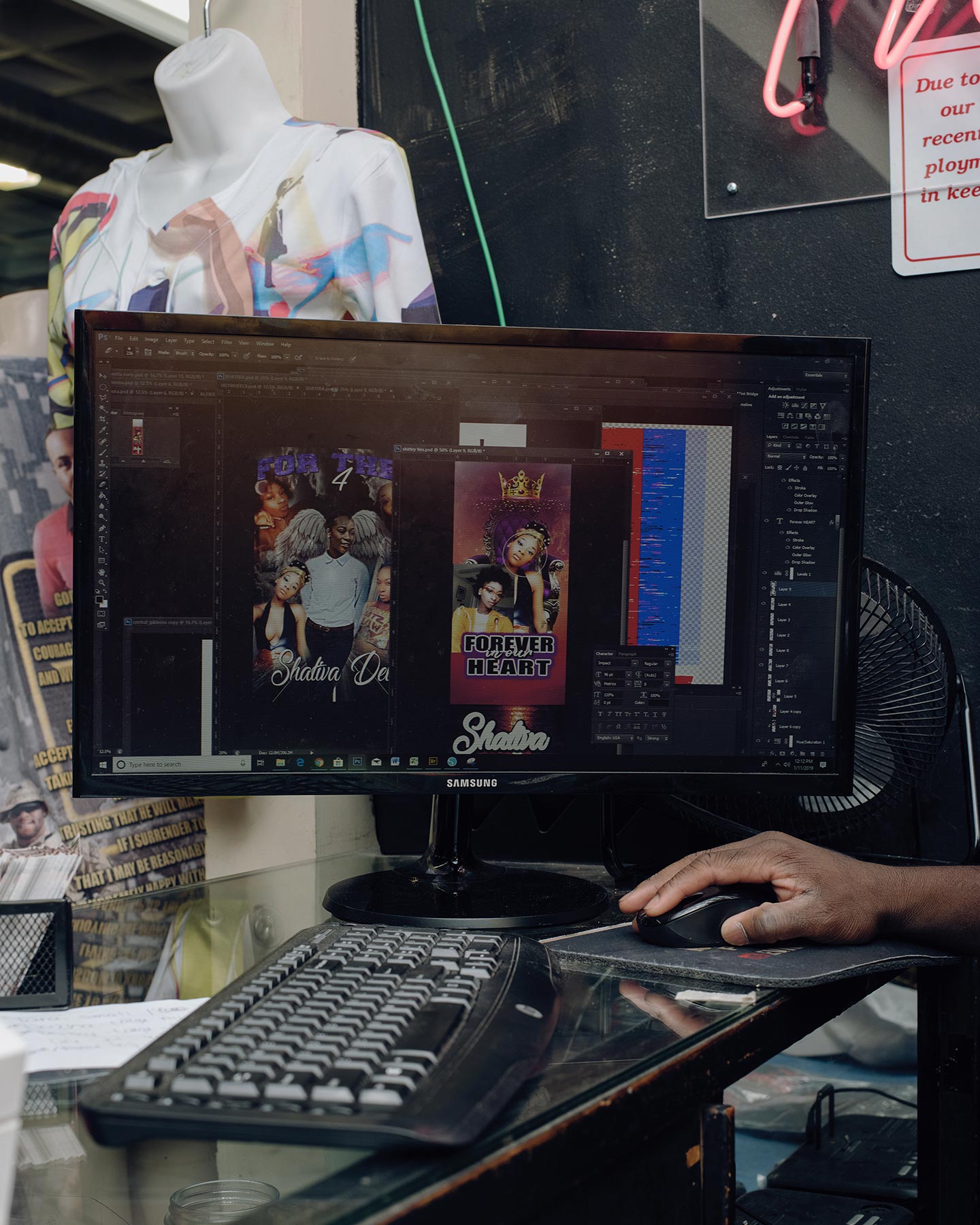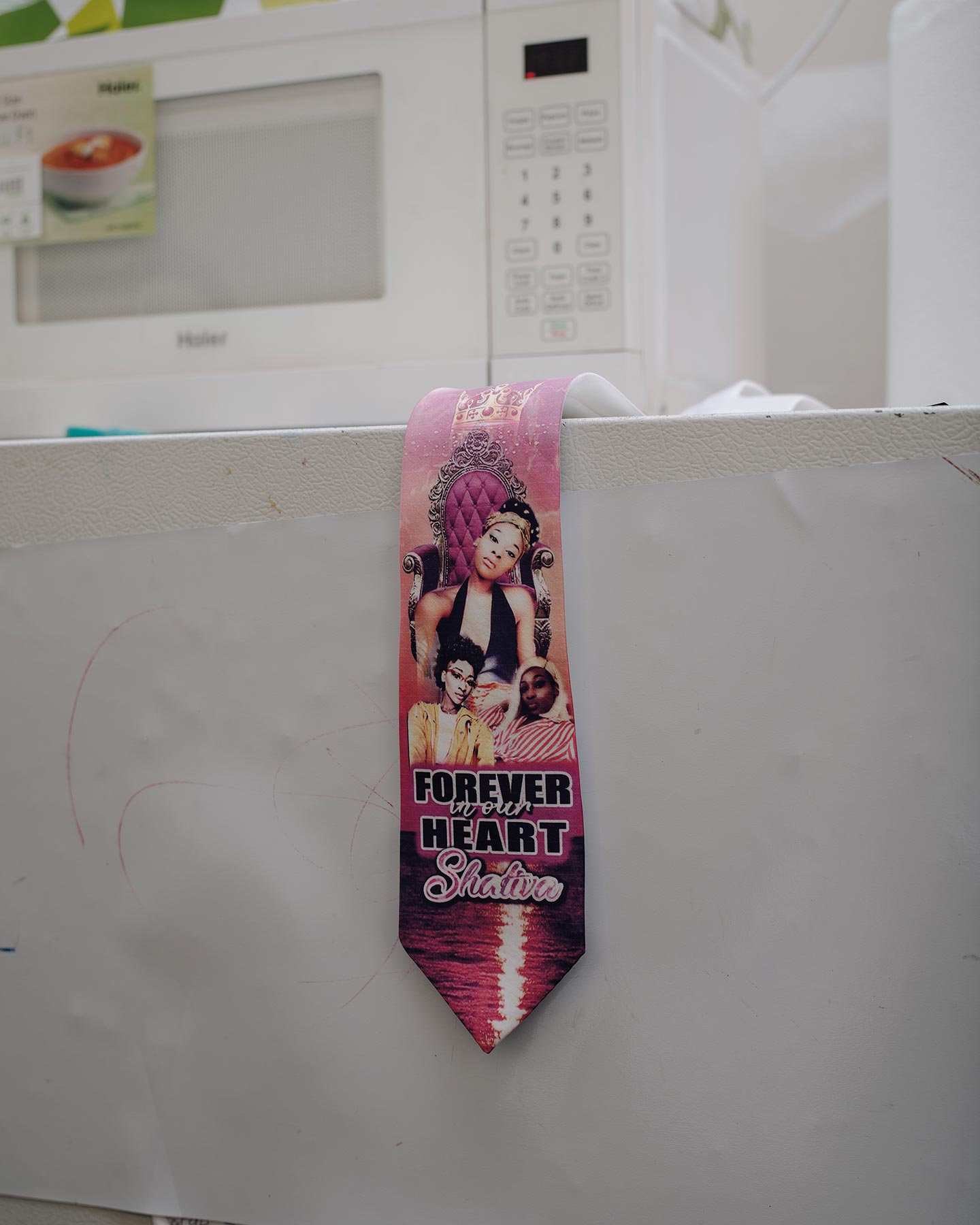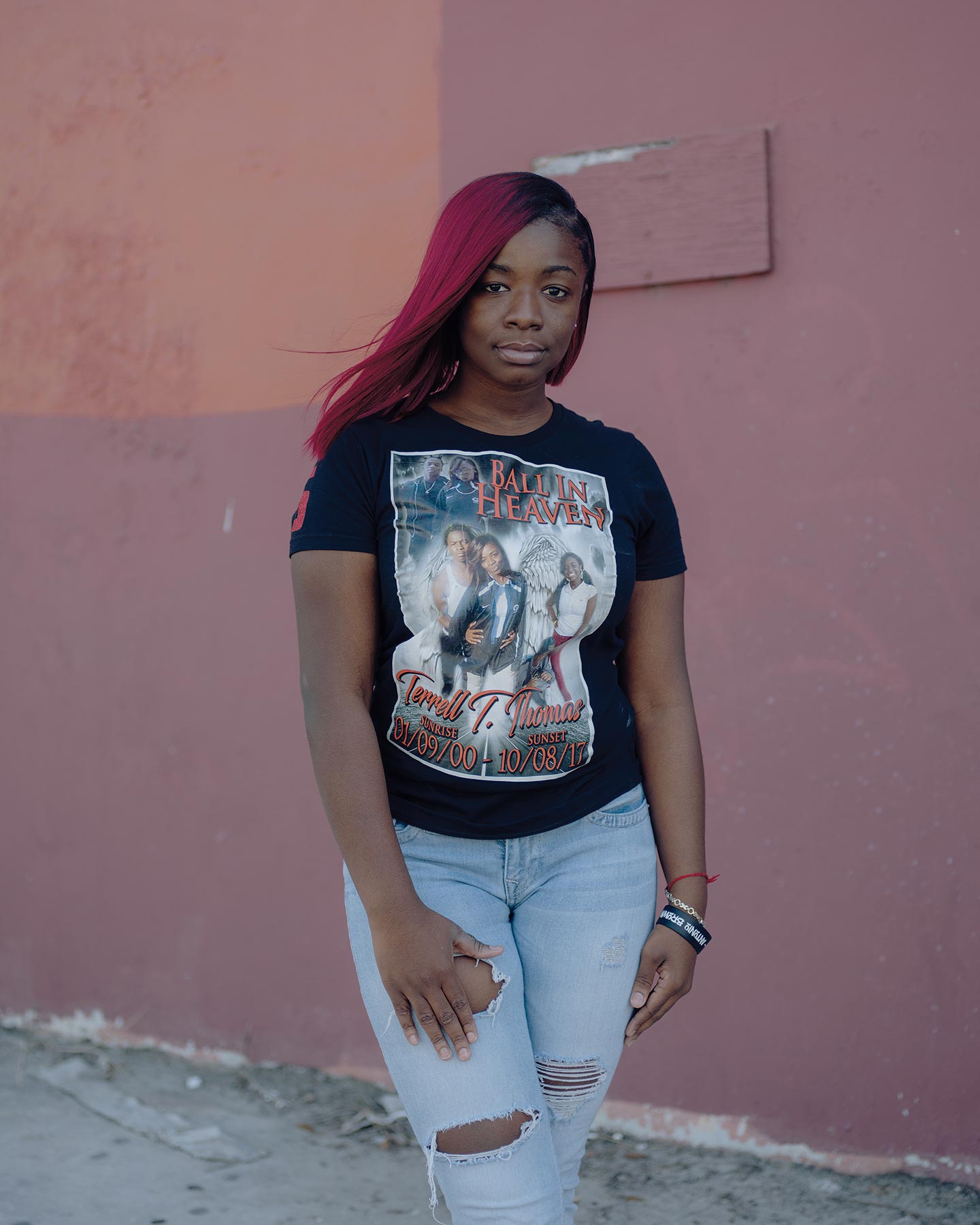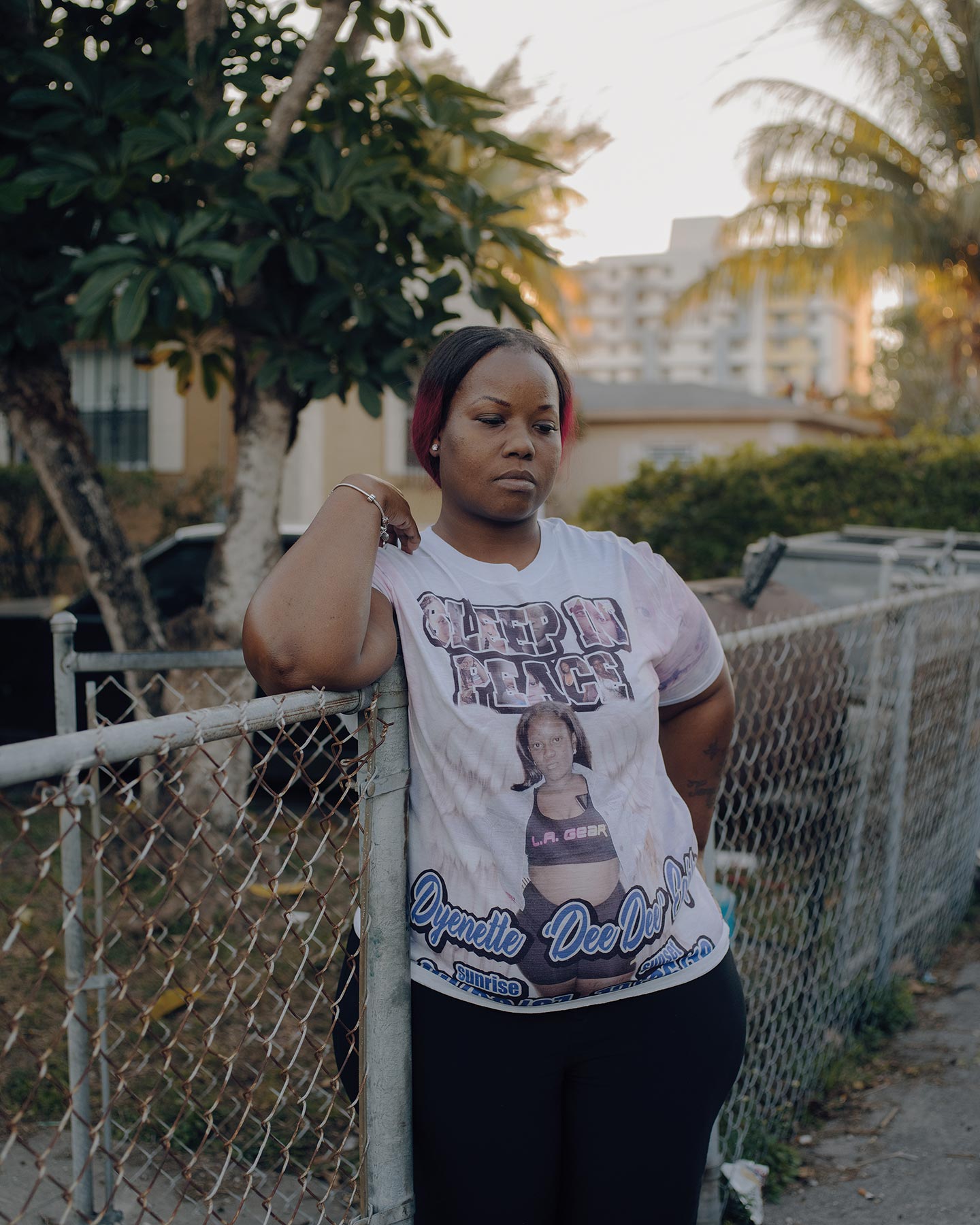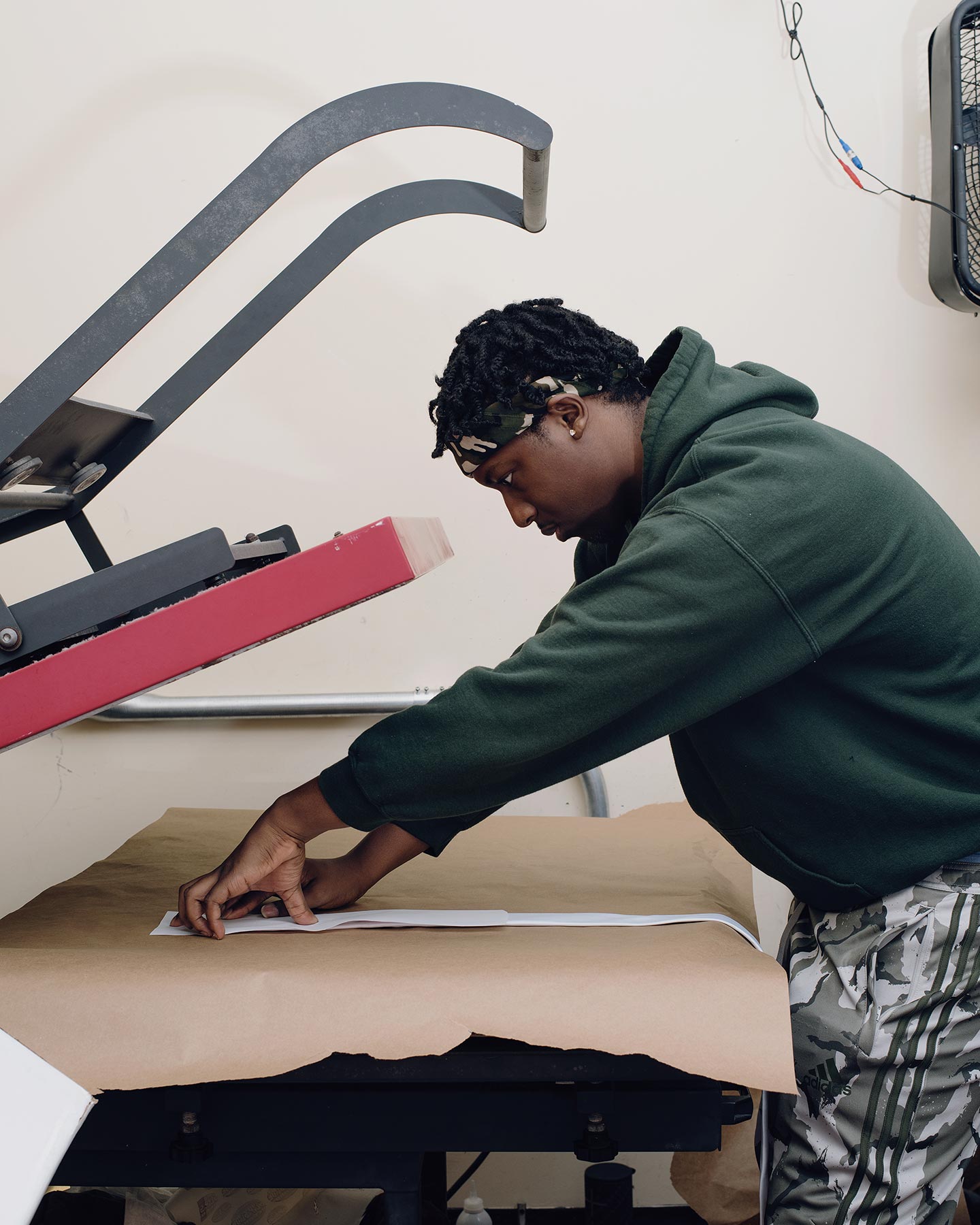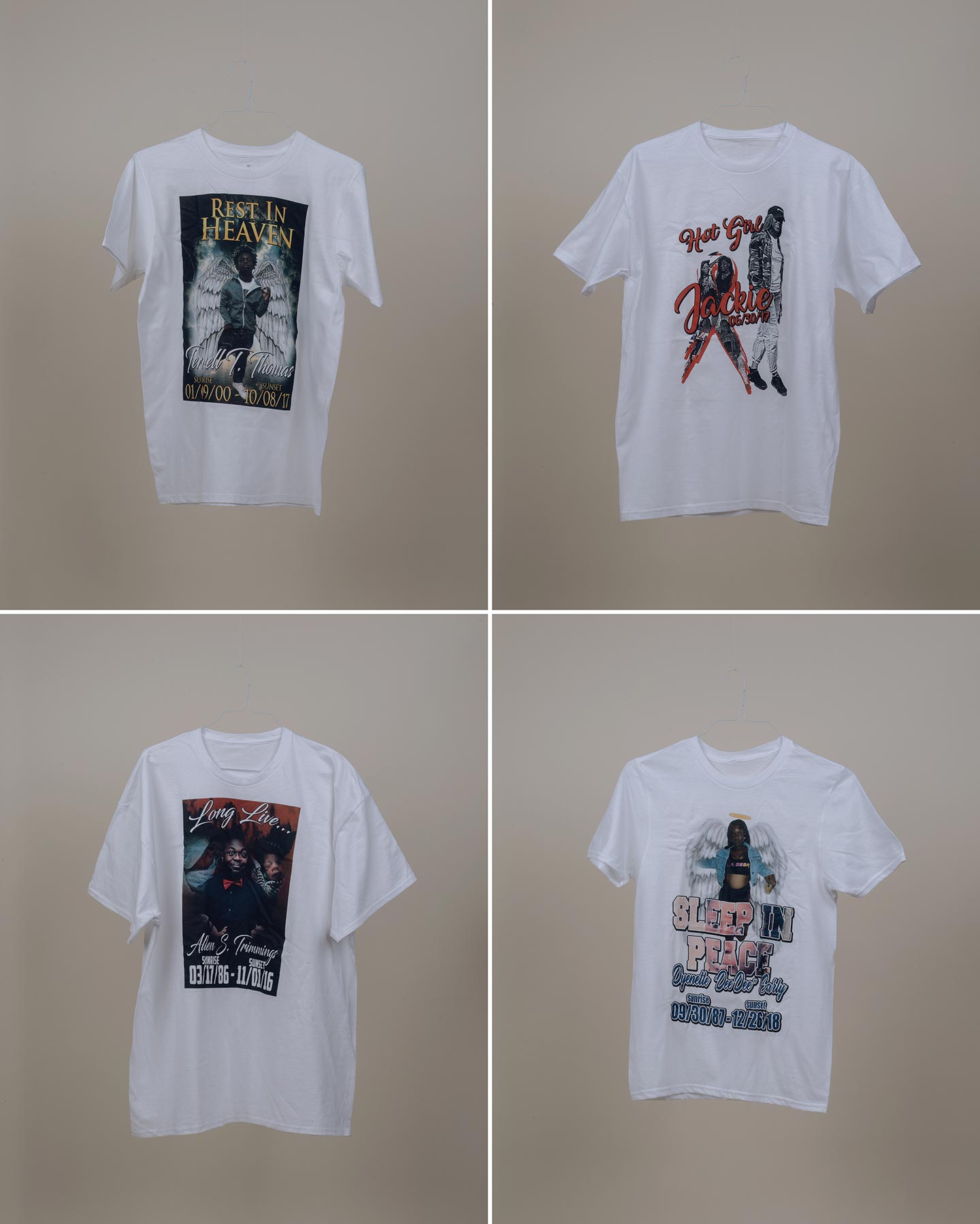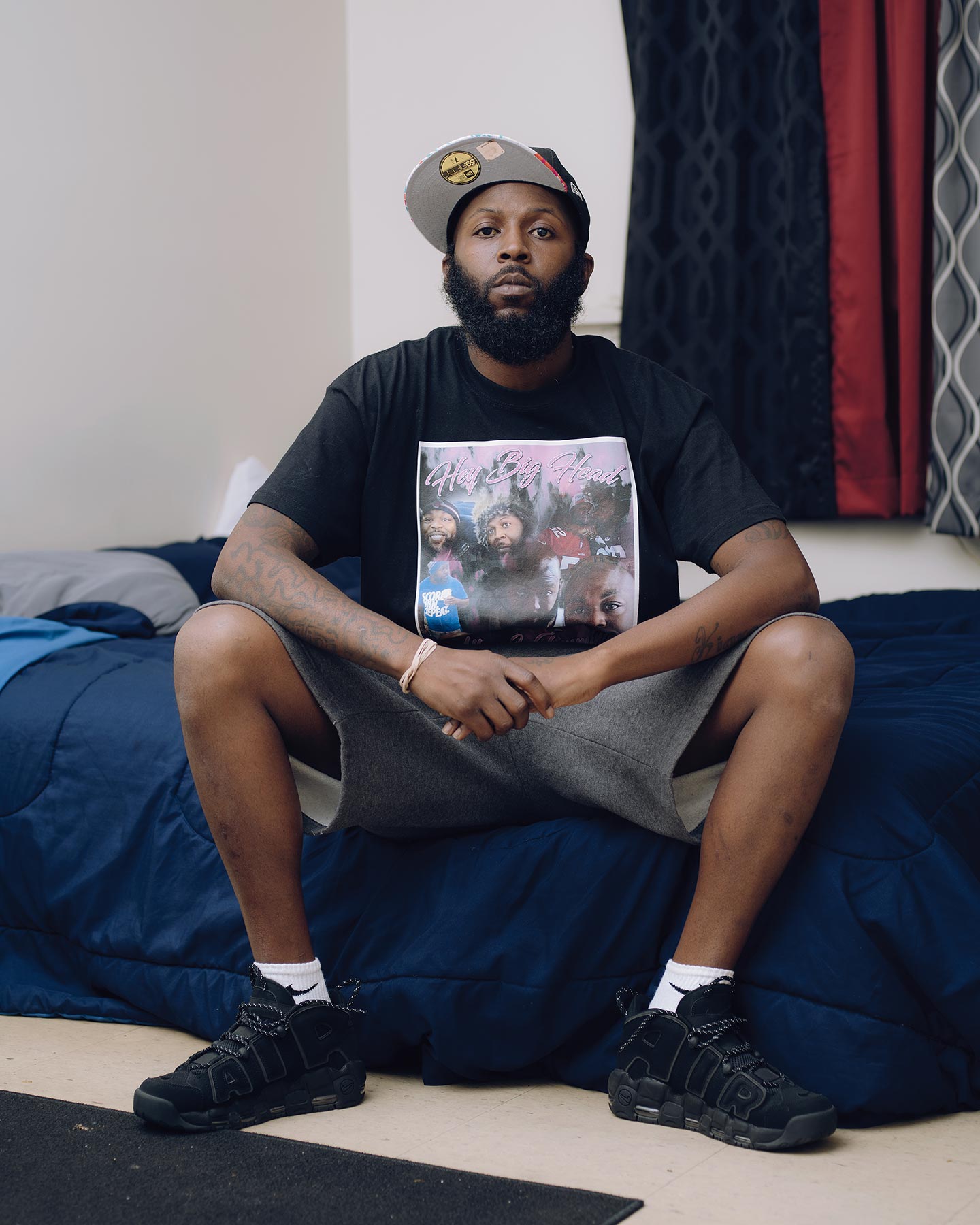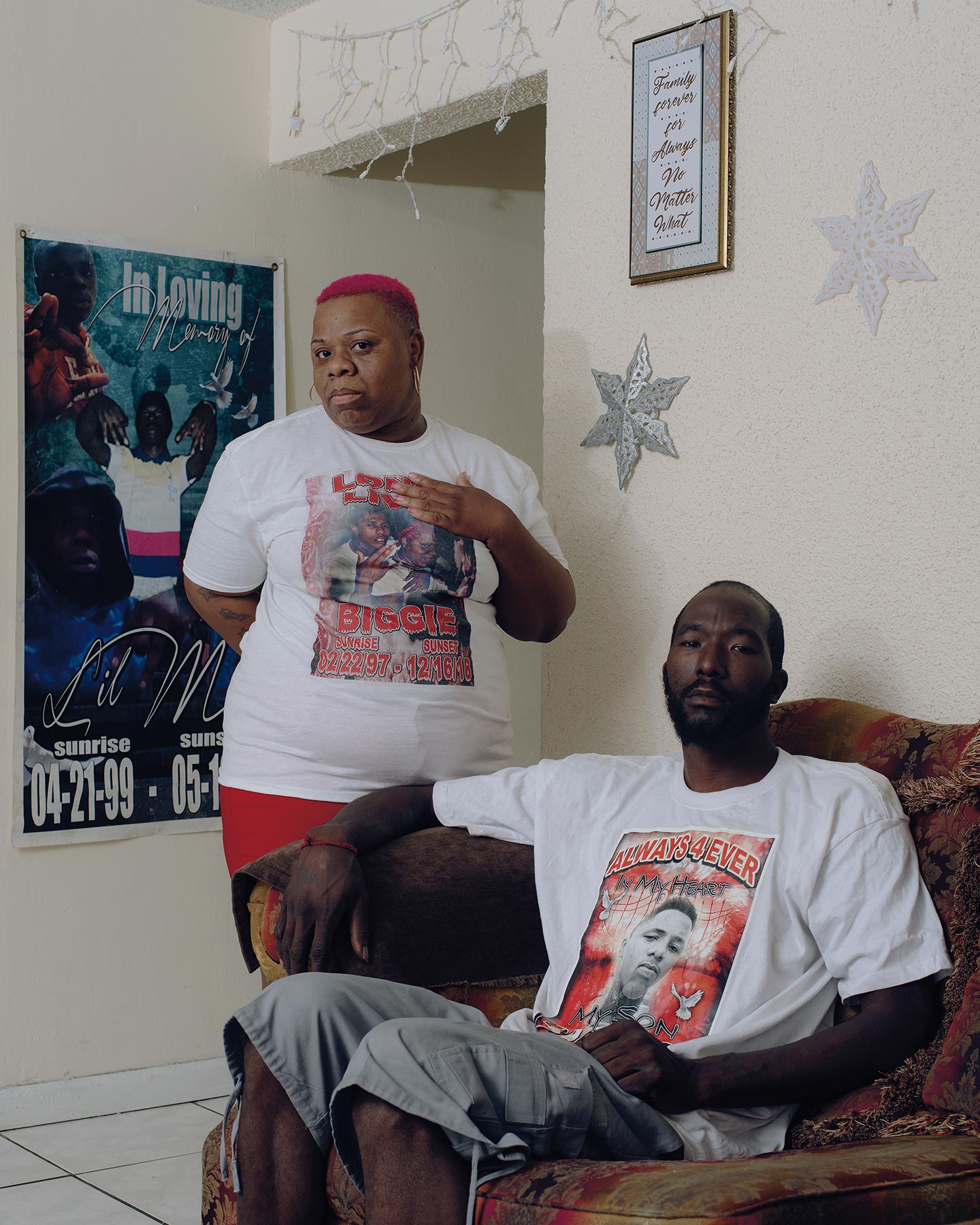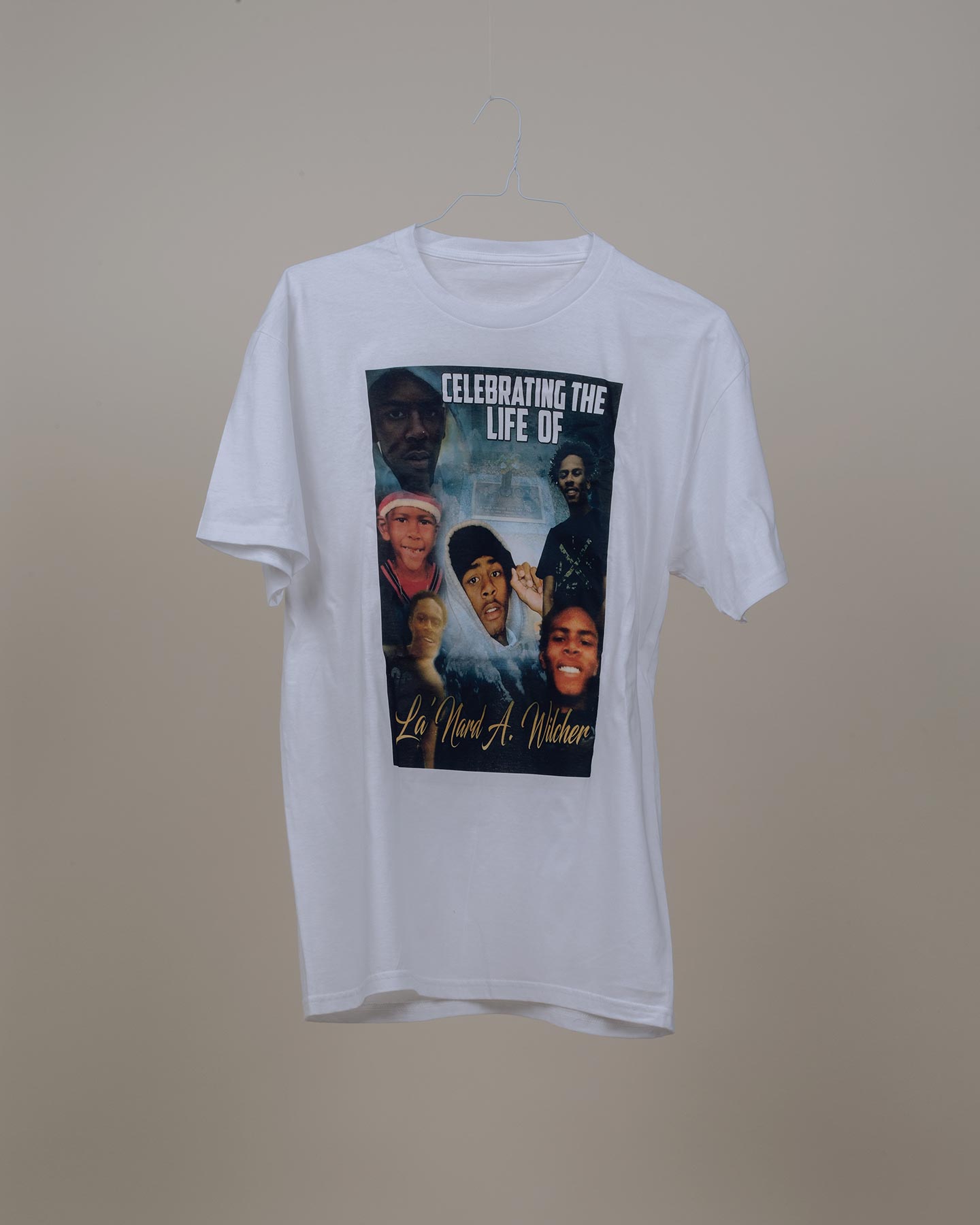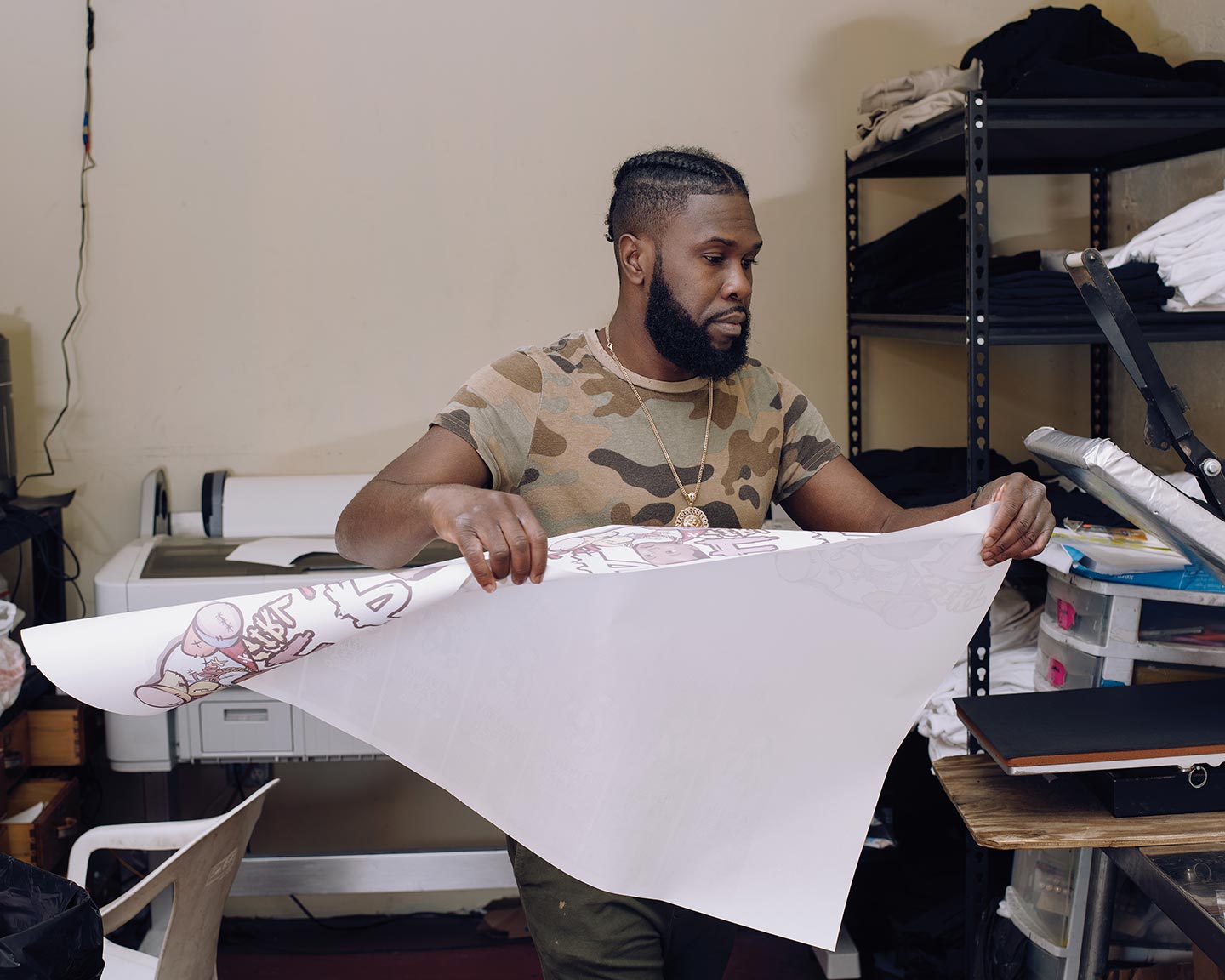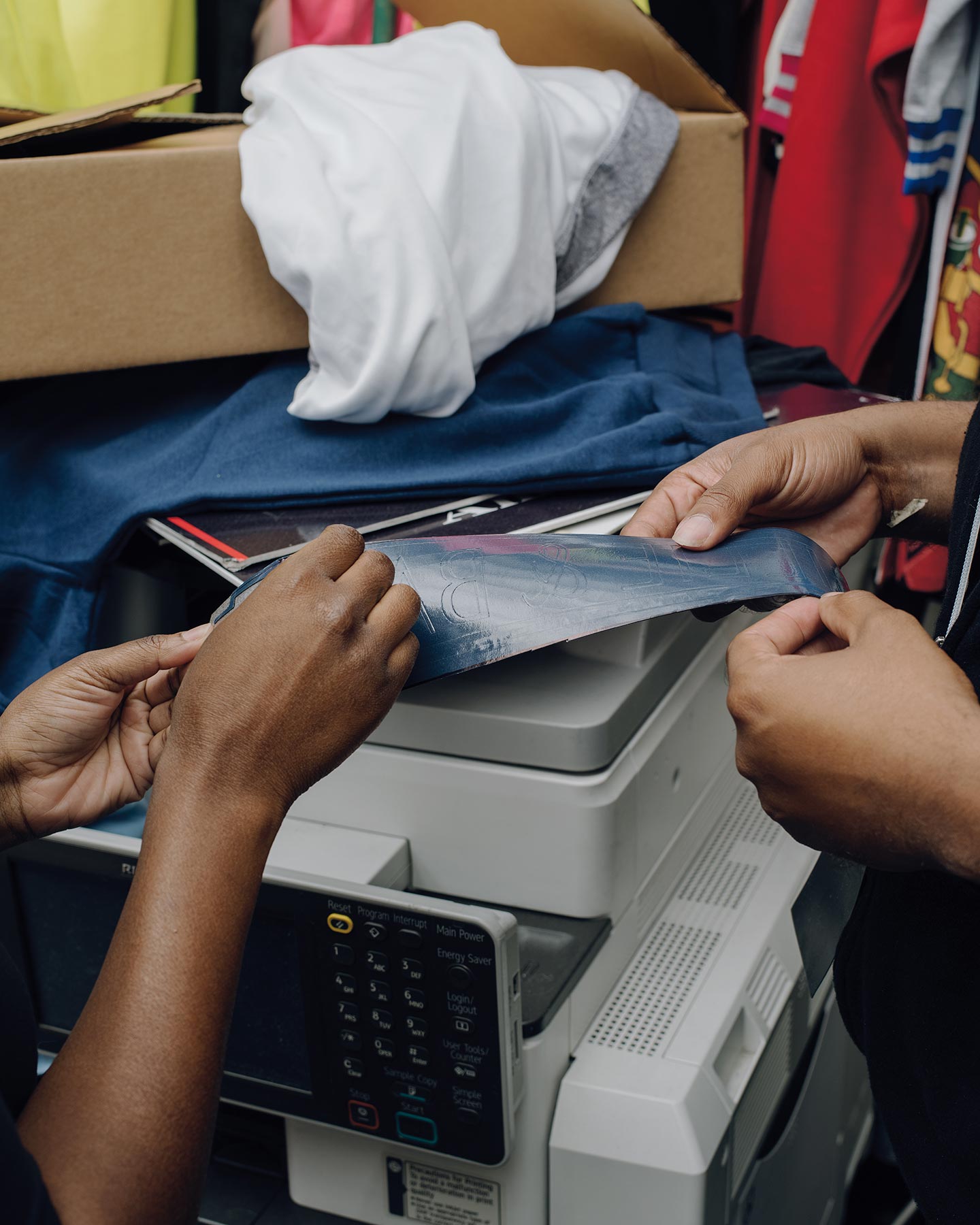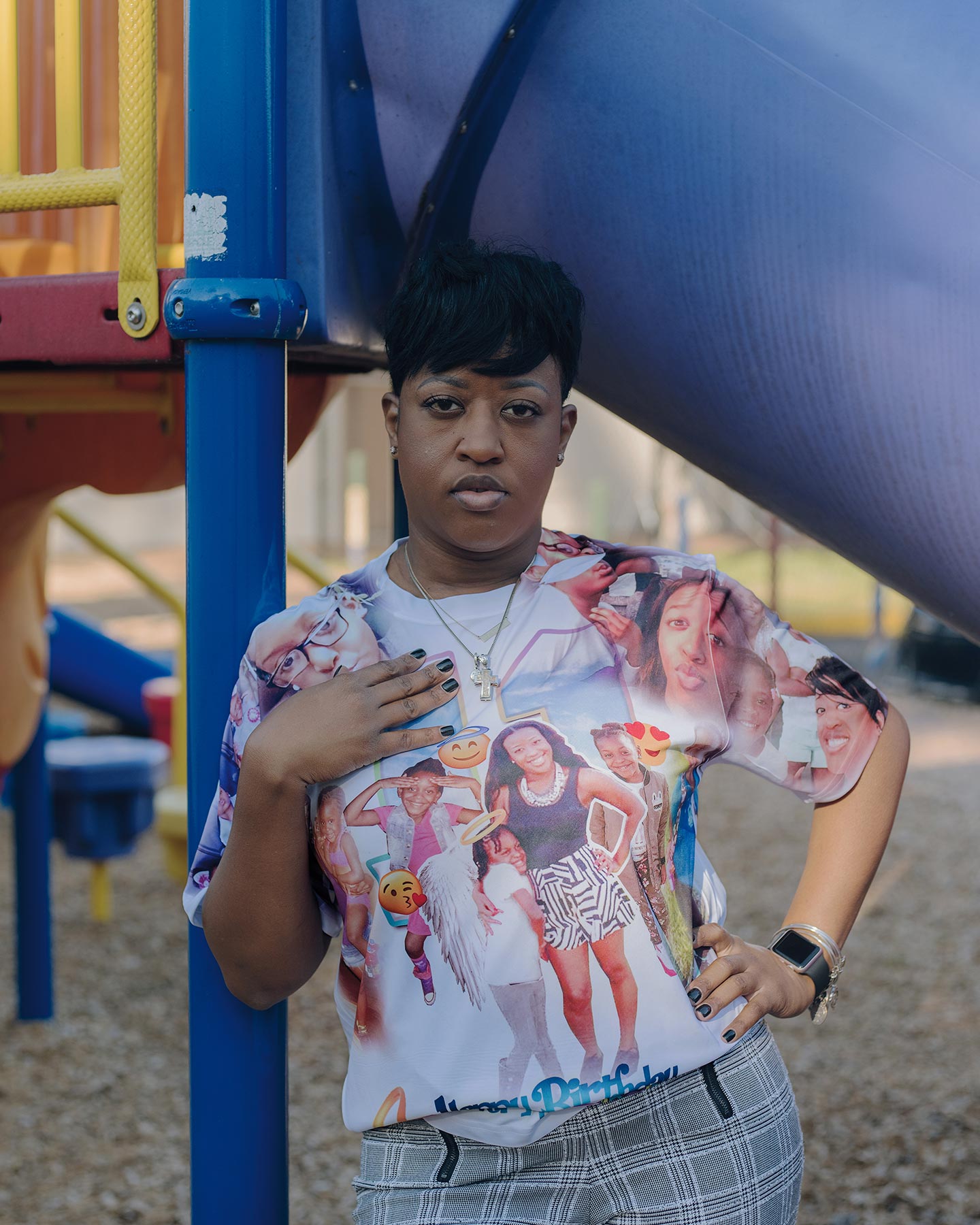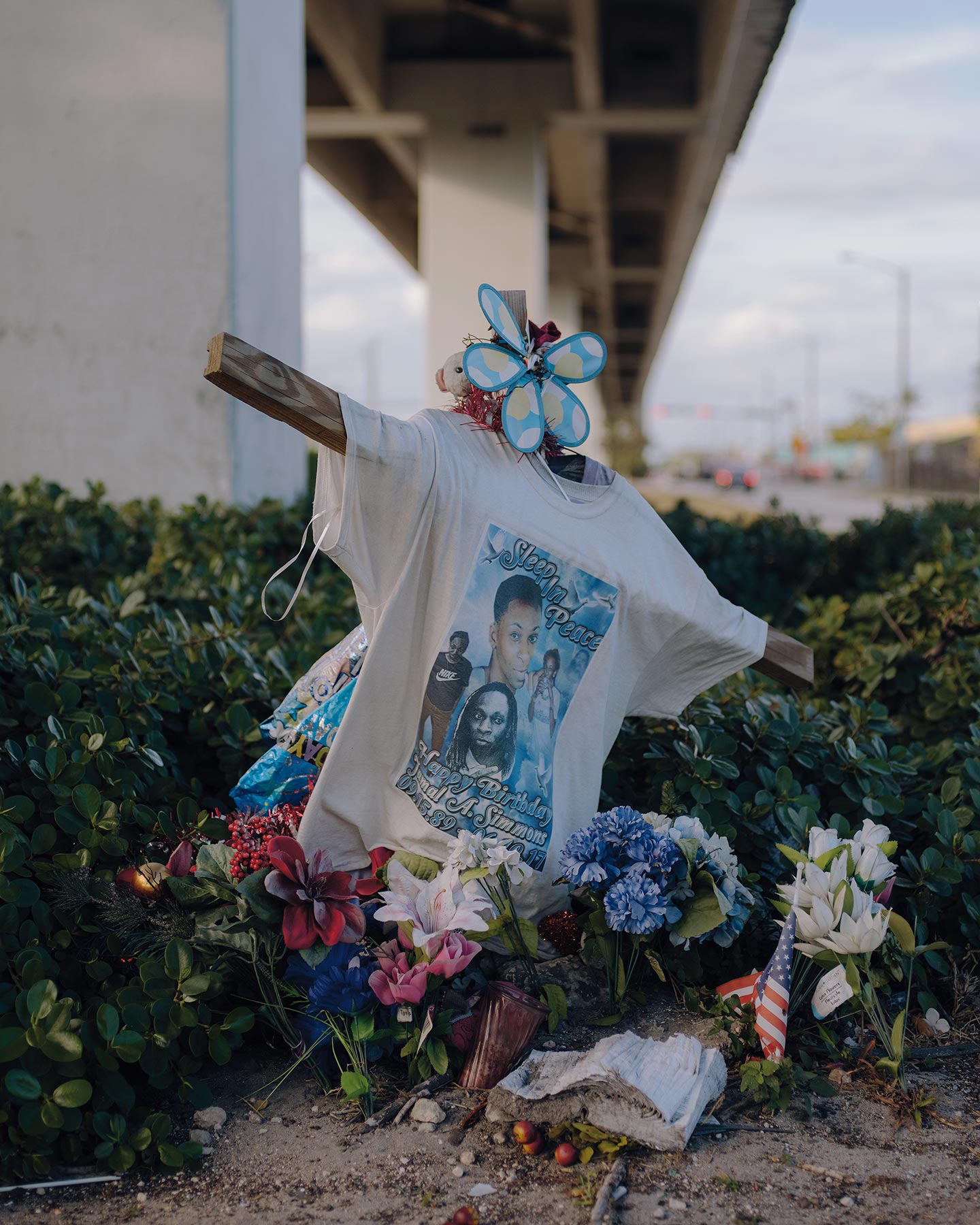 Sunrise/Sunset by 36 year-old American photographer Bryan Thomas is a series of images that captures the phenomenon of memorial t-shirts, that is t-shirts that people who have lost a loved one have made custom to show a picture of the deceased, accompanied by the dates of birth and death and short phrases like "Rest in peace" or "Forever at heart". The project mixes pictures of such t-shirts being made at screen printing shops, with portraits of people wearing the t-shirts to celebrate their friends or relatives, whom they lost to gun violence in most cases. "More generally, the work is about the ways in which communities unduly effected by tragedy process grief while protesting the inequalities that led to such tragedy" Bryan says.
He got the idea for Sunrise/Sunset while taking photographs at the funeral of Eric Garner, the 43 year-old black man murdered in Staten Island by police officer Daniel Pantaleo last 17 July 2014. "I noticed family and friends wearing shirts, emblazoned with "Rest in Peace" in bold red letters, bearing Garner's likeness. The image of Garner, smiling broadly while wearing a tuxedo, was a far cry from the images that had dominated the news in the preceding week: a graphic video of his death and the haunting words "I can't breathe"—a soon-to-be rallying cry—repeated 11 times while laying face down with a police officer on his back. Afterwards, I began to think about who made these shirts and what their ubiquity had come to symbolize in a country where mass shootings dominate the headlines despite the sad reality that most gun violence victims in the United States are not shot and killed during them; a fact that African American communities know all too well. According to the Centers for Disease Control and Prevention, although African Americans only make up 14 percent of the US population, they account for 57 percent of gun homicide victims. Yet, turn on the tv, and these same African American lives lost to gun violence are often misrepresented, and sometimes entirely forgotten. After the shooting in Parkland, Florida last 14 February 2018, the student-turned-activist Emma Gonzalez tweeted as much when she wrote: ""Those who face gun violence on a level that we have only just glimpsed from our gated communities have never had their voices heard… the way that we have in these few weeks." After thinking about this, I began to research shops across the country, travel to meet shop owners, and slowly, photograph those same shops, owners, and customers. Hopefully, in the process, creating a body of work that avoids the problematic tropes of more traditional coverage of gun violence while also reminding viewers that gun violence isn't a singular event, briefly displayed in a late-night news chyron, but an accumulation of events that shapes communities in profound and unexpected ways."
Bryan approached the work as a predominantly portrait-based one: "I thought that doing so might avoid many of the harmful tropes that I've seen when photographers approach stories outside of their own communities. I was less interested in documenting the myriad structural inequalities that have led to the issue of gun violence than introducing audiences to the people that are left in its wake—people who wear these t-shirts not only to memorialize a life cut short, but also as a form of protest, worn daily for years to come, of the circumstances that lead to a loved one's end. Because portraiture has the opportunity to be so collaborative, I wanted to make images that spoke to this grief, but also that sense of pride in continuing the memory of a lost loved one despite America's structural impulse to look away."
Photographer Taryn Simon was an important source of inspiration for Sunrise/Sunset: "While dreaming up this work, I found myself coming back to the clever way in which she creates nuanced storytelling through unexpected avenues. Whether it's transatlantic submarine cables, portraits in a genealogical tree, or flower arrangements, I'm always amazed by how she takes deceptively simple things and explodes the layers of meaning beneath them to tell us something new. While Sunrise/Sunset has little in common with her work, I think that the idea of exploring the complex meaning imbued onto a simple t-shirt when someone prints "Rest in Peace" on it, was definitely inspired by her."
Bryan hopes viewers will be "emotionally moved, and then moved to action. The United States has a gun violence issue that, like all American issues, effects some more than others for reasons that have been baked into America since its inception. Seeing, and then understanding, that there are so many more victims of gun violence than they hear about on late night news hopefully moves people to begin taking steps to fix the problems with guns, and even more deeply, with racism that exist in this country."
As a photographer, Bryan is mainly invested in storytelling: "My father is a First Amendment lawyer, so I grew up around tv stations and newspapers; and, before returning to graduate school and eventually working as a photographer, I was an editor and writer at a magazine, so my approach to photography begins and ends with how to share stories with an audience in new and unexpected ways." He has no doubts when asked about influences on his work: "Alec Soth. He photographs, edits, and sequences photobooks like he's writing them with the real world as his pen. Navigates a path between documentary and art, storytelling and myth-making, that I find really beautiful. And, beyond all else, photographs with a melancholic, but kind, eye." Some of his favorite contemporary photographers are Victor Blue, Philip Montgomery, Bryan Schutmaat, LaToya Ruby Frazier, Vanessa Winship, Deanna Lawson, Dana Lixenberg, Matt Eich and many more. The last photobook he bought was Omaha Sketchbook by Gregory Halpern, and the next he'd like to buy is At No Point in Between by Zora J. Murff.
Bryan's #threewordsforphotography are:
Liminal. Vulnerable. Elegiac.