Photos by Atong Atem
Atong Atem and Her Friends Reclaim Their African Roots in Visually Striking Portraits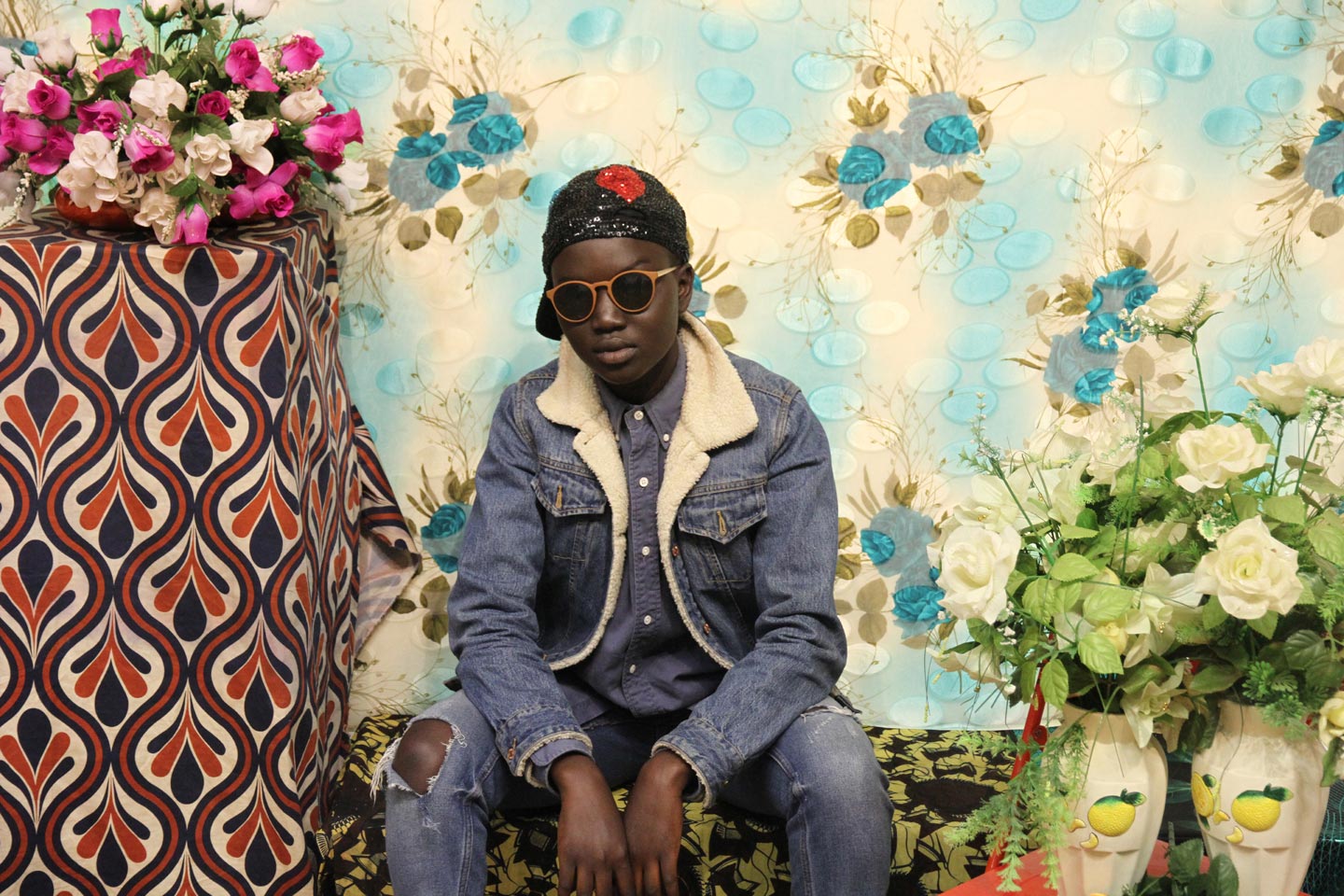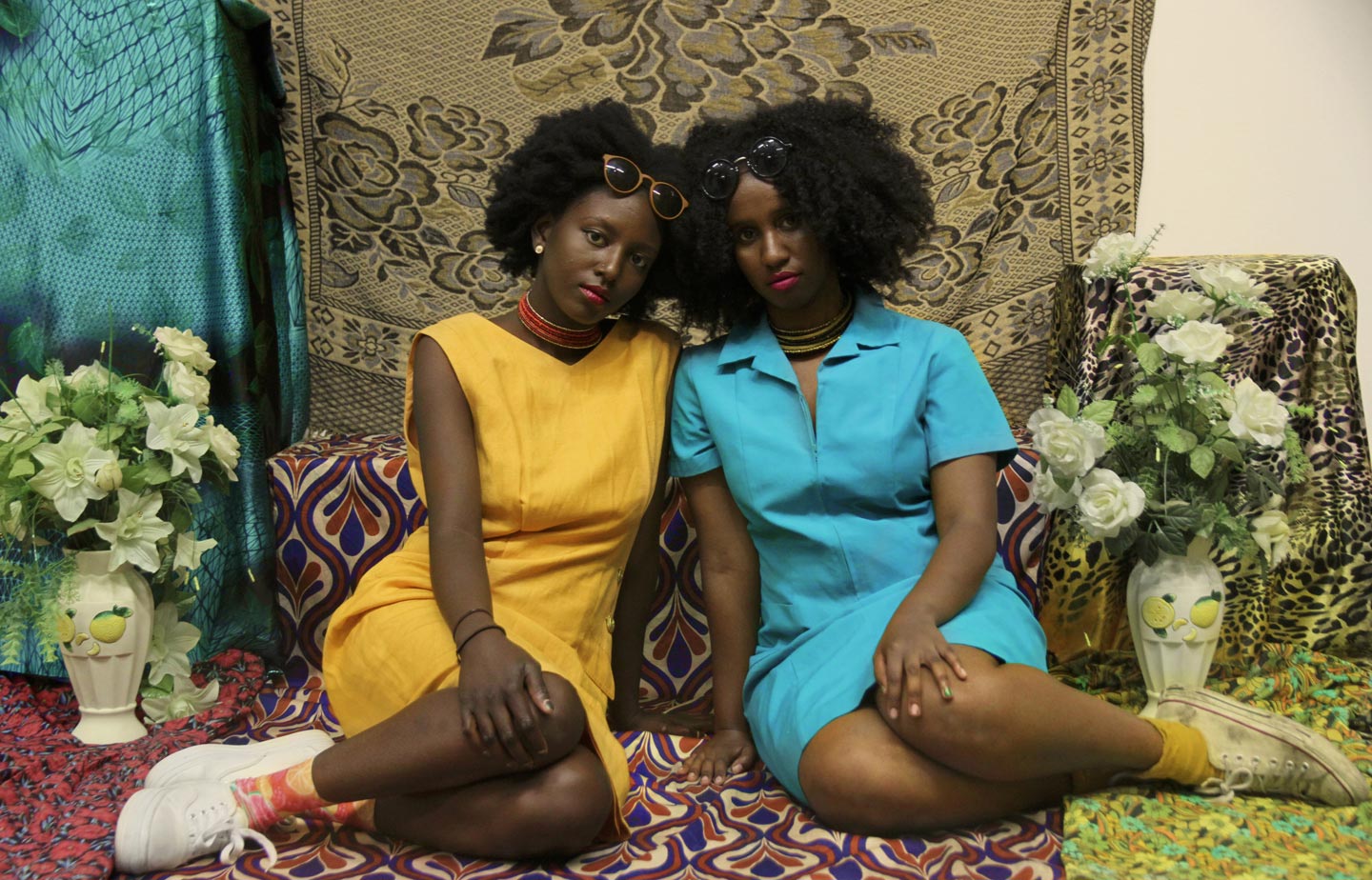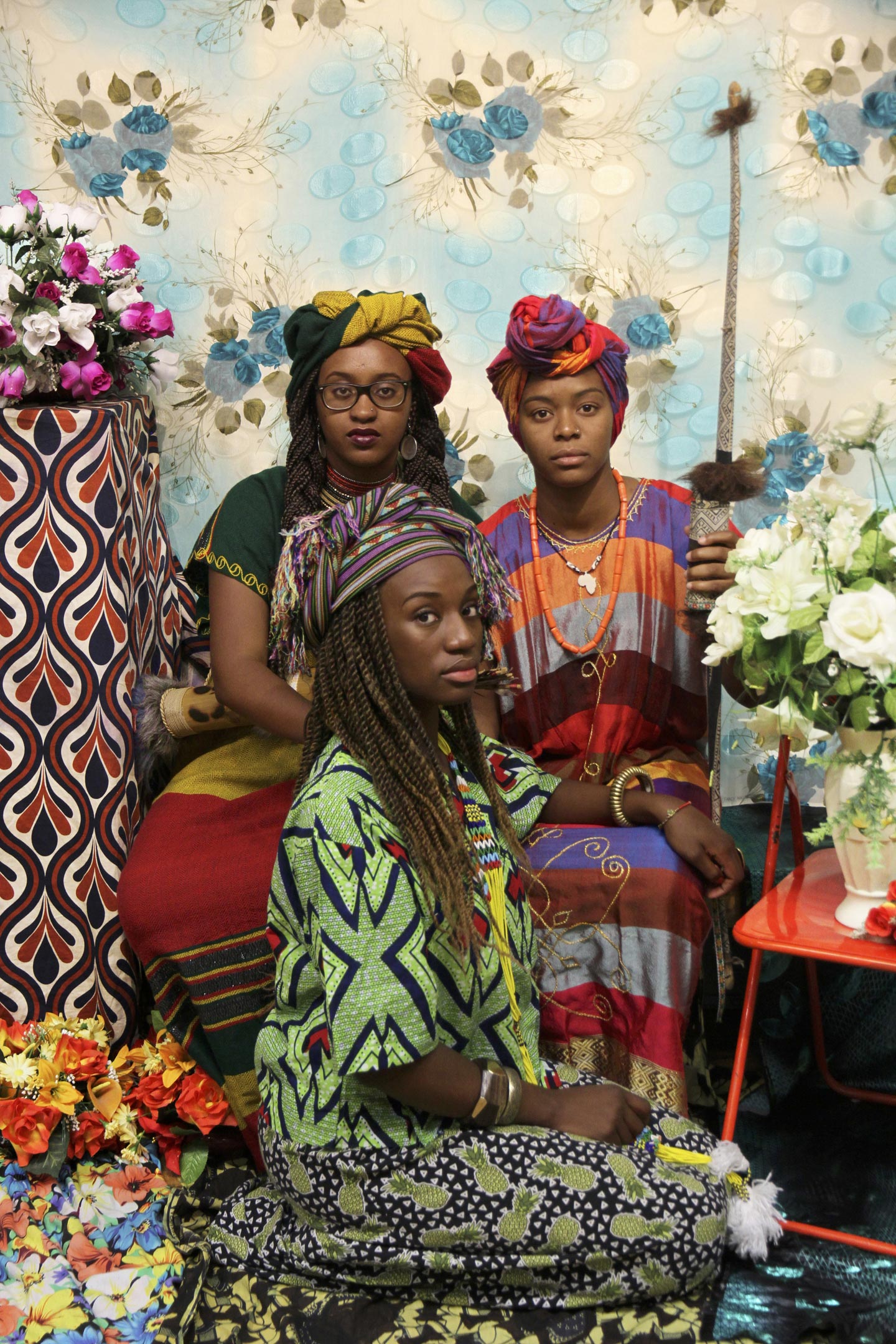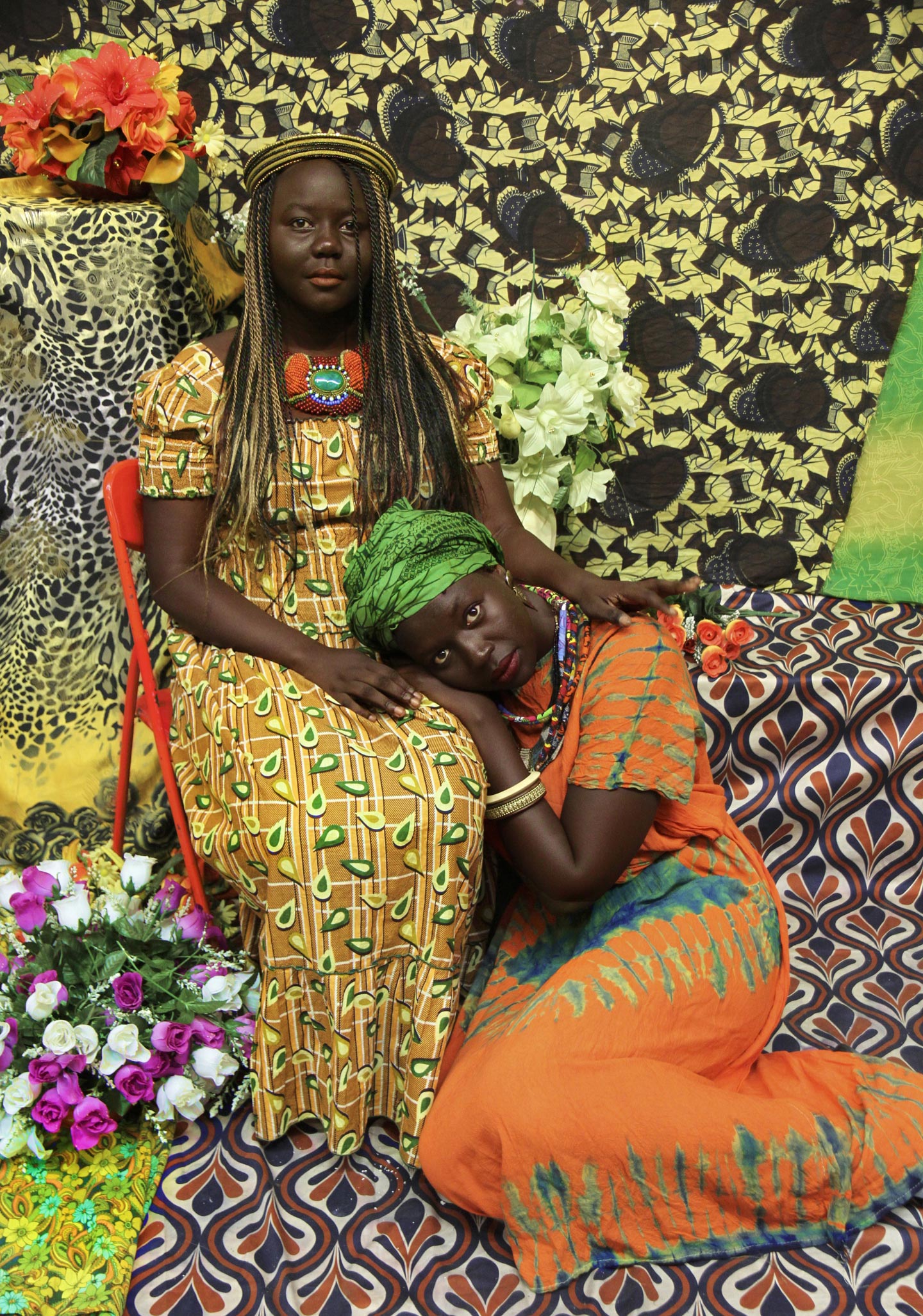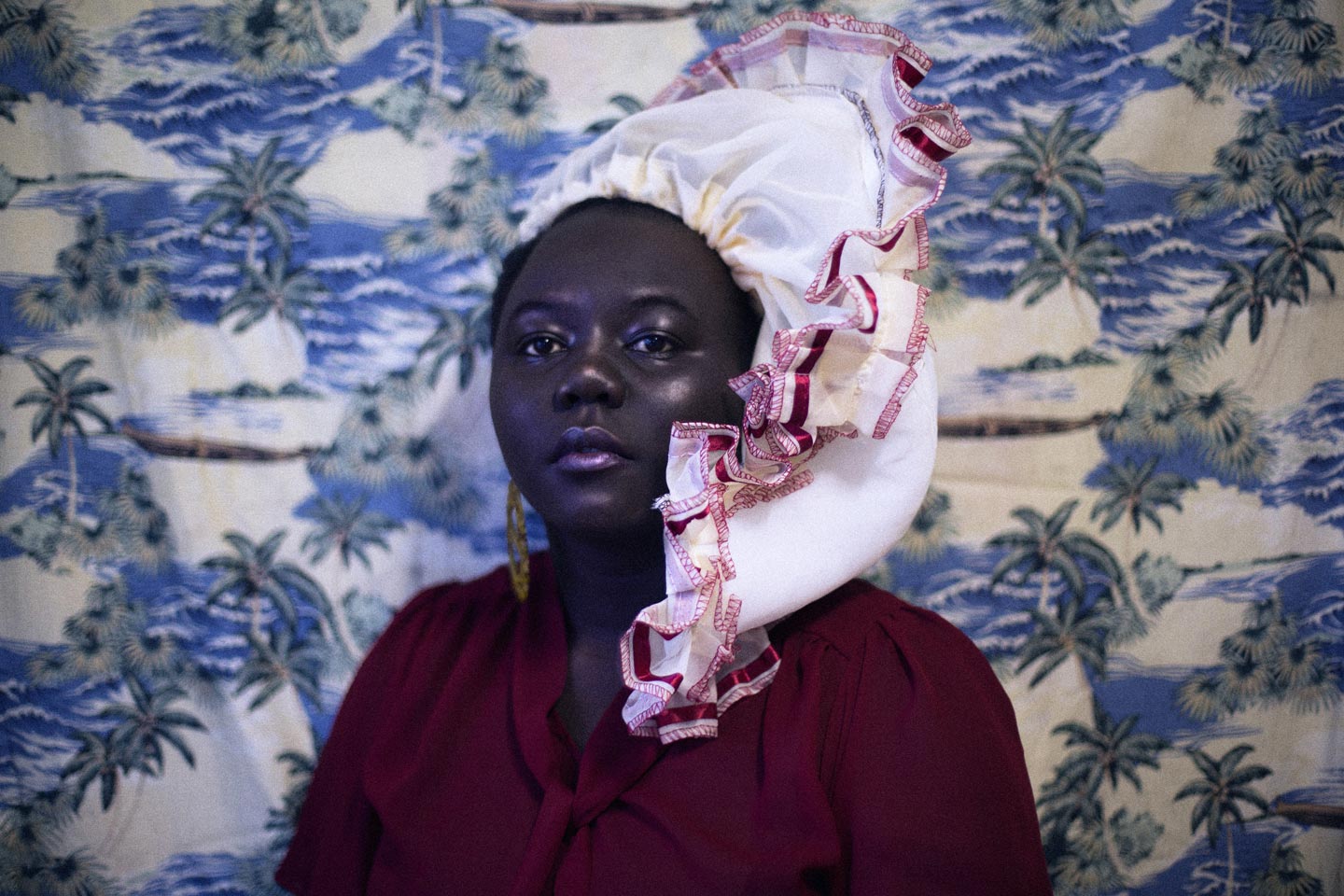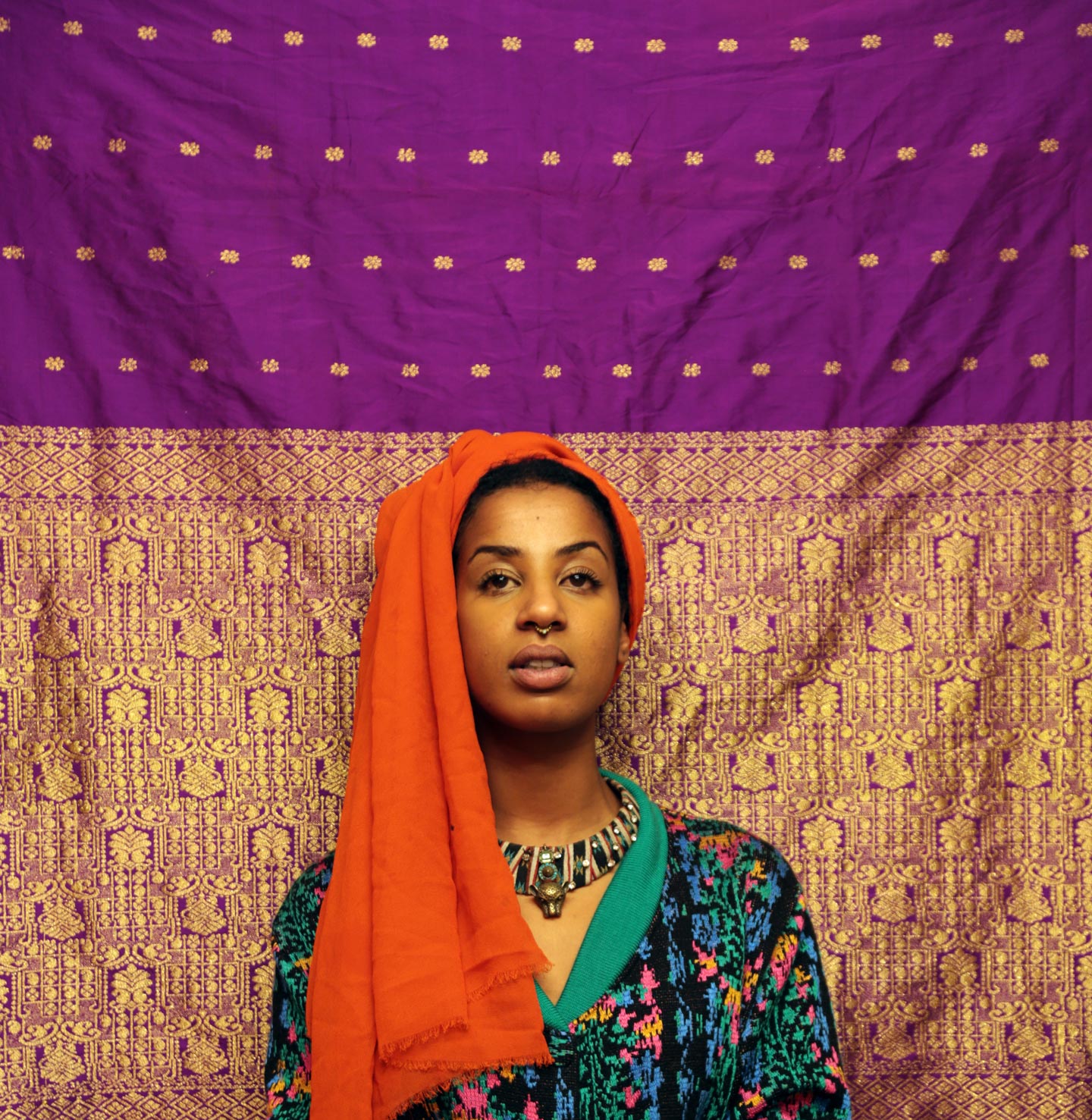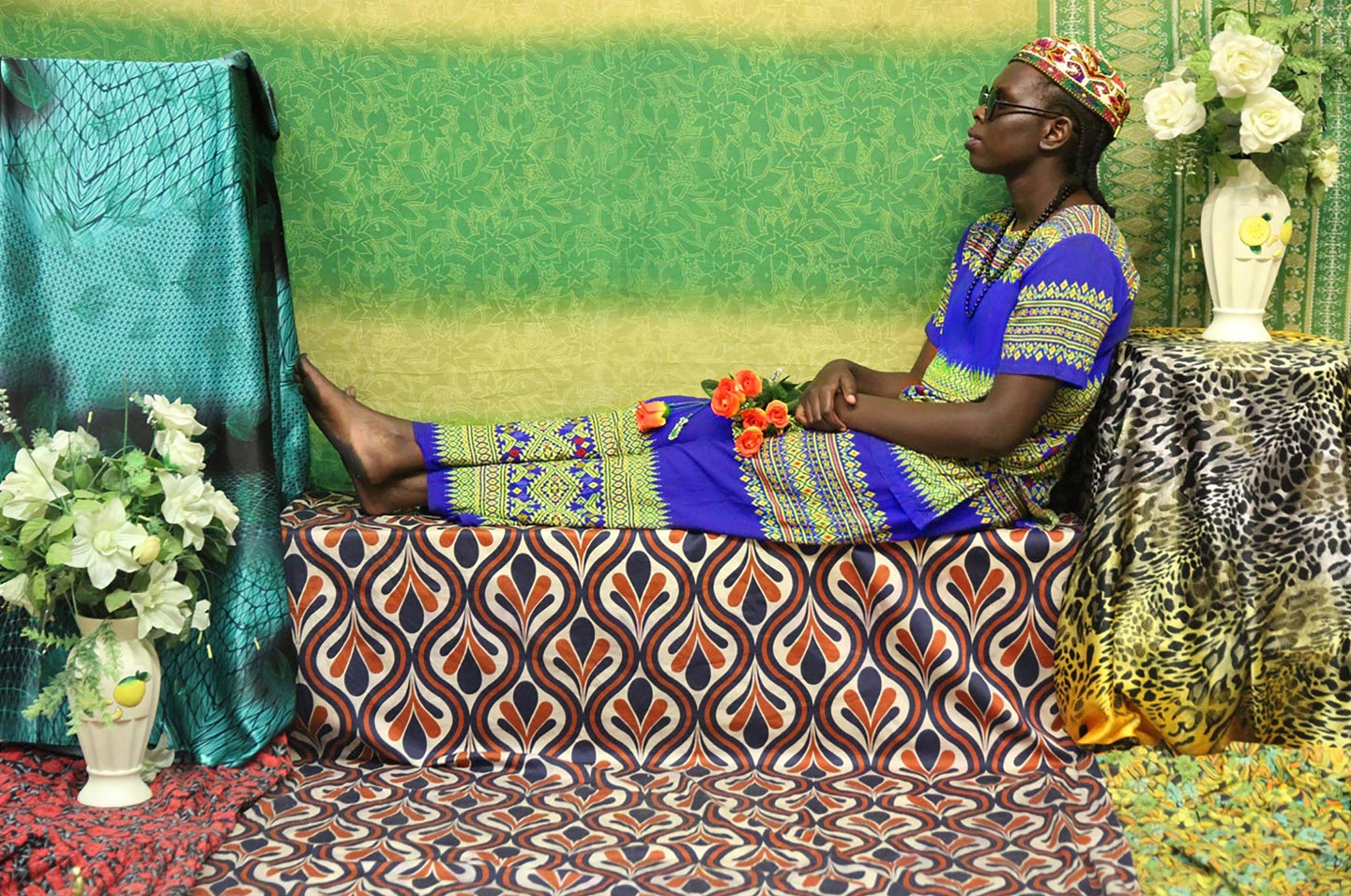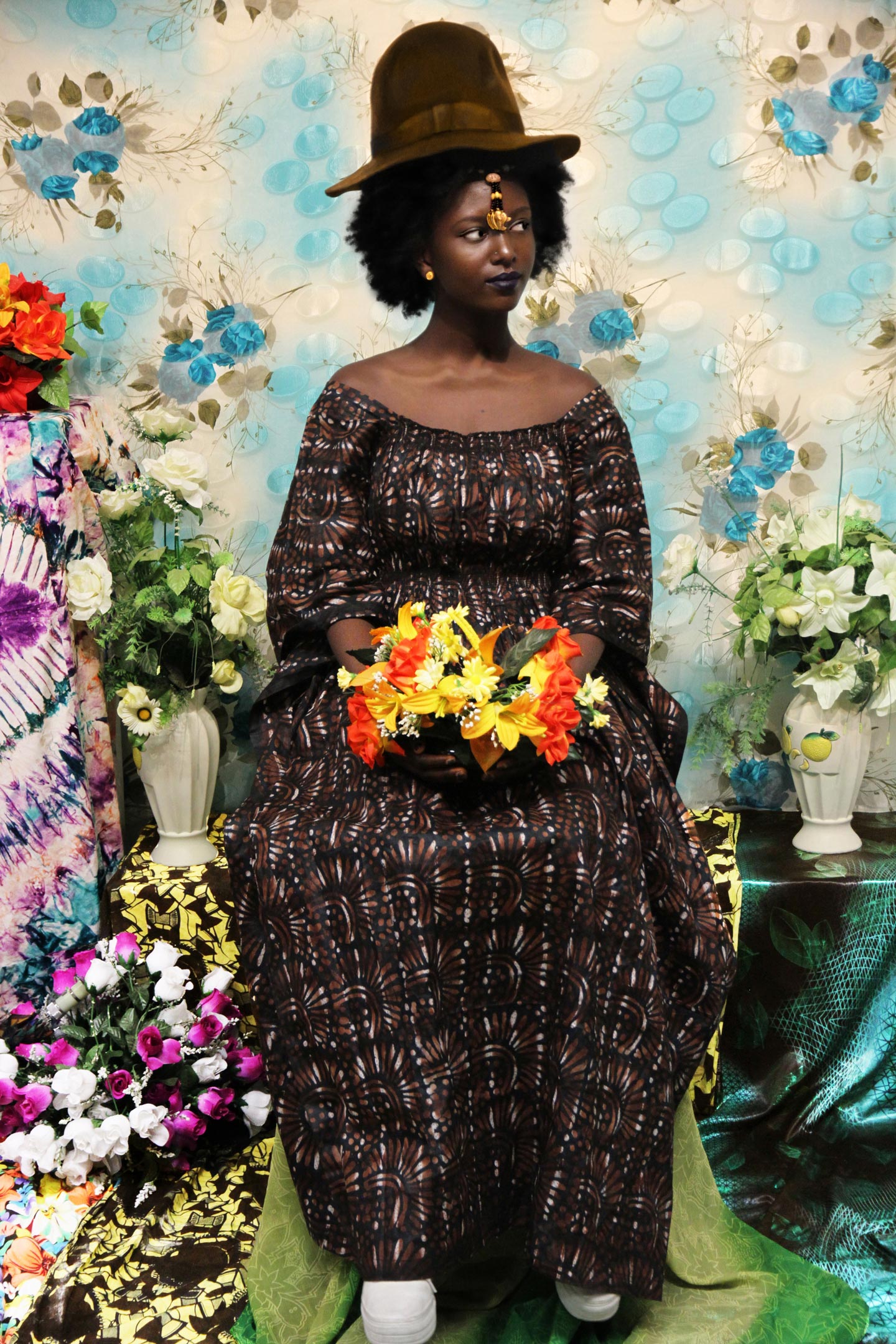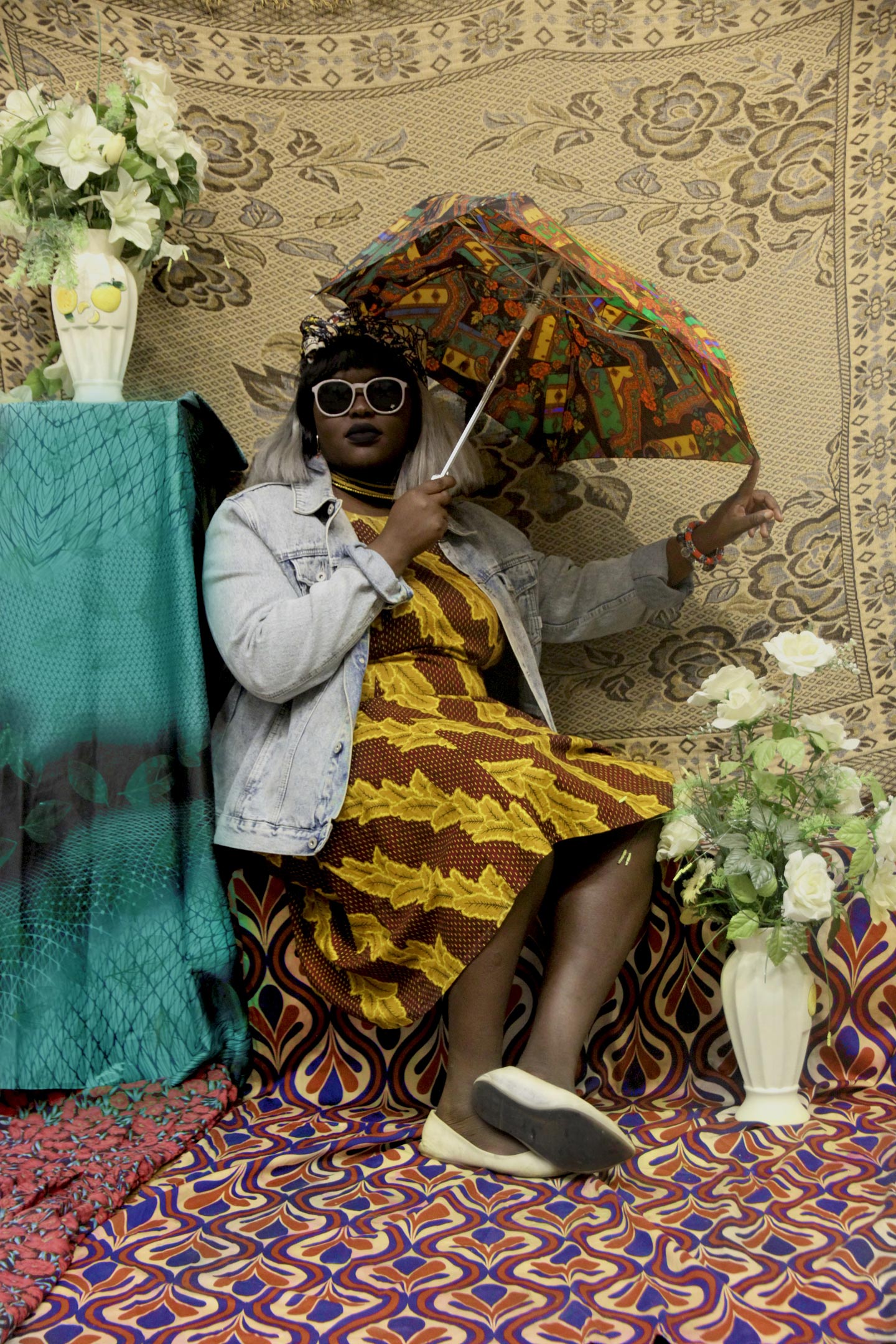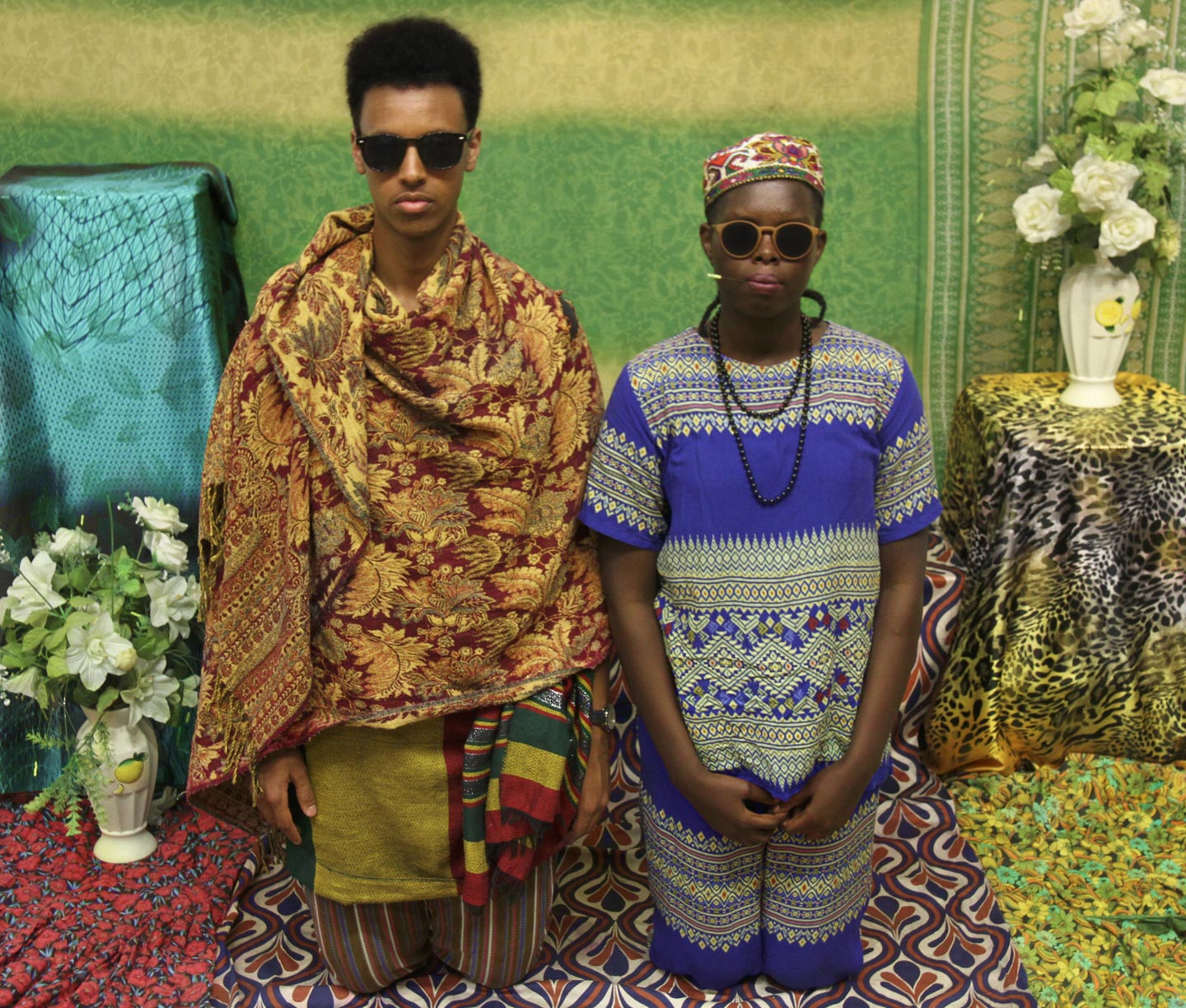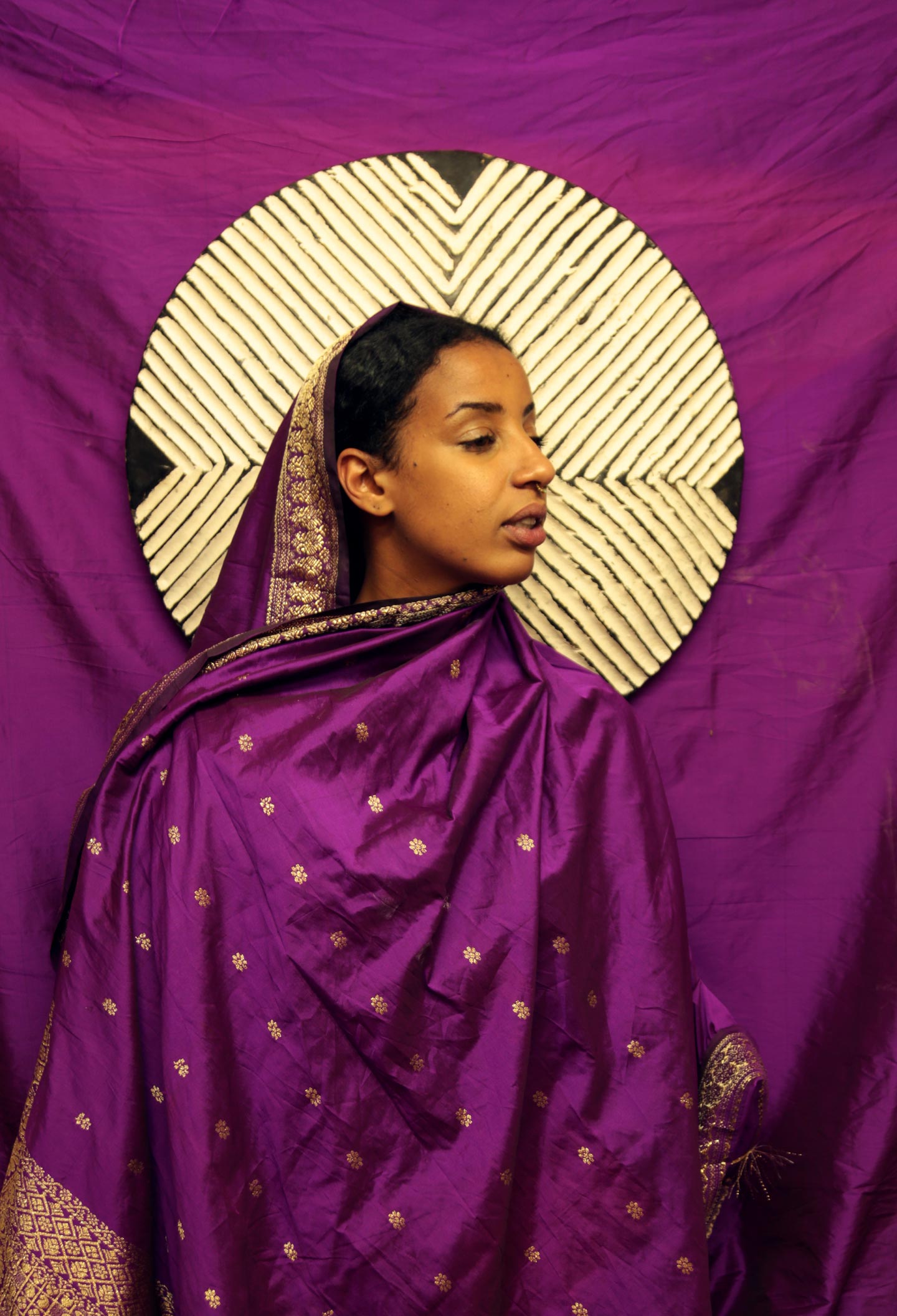 25 year-old South Sudanese, Melbourne based photographer Atong Atem discusses Studio Series, a series of portraits inspired by vintage African studio photography. With these images, Atong and her friends, who posed as her subjects and who all live in Australia, aim to celebrate the culture of their countries of origin in Africa.
Hello Atong, thank you for this interview. What are your main interests as a photographer?
At the moment my photography has a lot to do with colour and texture and a kind of anti-minimalist approach to subject and sets. In my photography I present the traditions and iconography of my culture, so it's just as much about set dressing and creating theatrical scenes as it is about the subjects. And I find that those are the elements that I gravitate towards in other people's works too.
What is Studio Series about, in particular?
Studio Series explores studio photography in Africa. The first photographs ever taken of Africans were colonial ethnographic depictions that presented the subjects in a really skewed and problematic way – I wanted to see what happens when we turn the lens on ourselves and subvert that ethnographic gaze. To me, it's a moment of power and reclamation, and an opportunity for us to celebrate our personal and cultural identities.
The people I photographed for this series are all friends of mine who also live in Melbourne. In some way, we are all in between cultures because we're all first and second generation migrants. That liminal space we occupy is sometimes really difficult to navigate, but with these portraits I wanted to stress that regardless of how "in-between" we feel, we still have access to and pride in our cultures.
How would you describe your personal experience of having a mixed cultural identity, part South Sudanese and part Australian?
I don't think I have a mixed cultural identity. I don't ever identify as Australian because I wasn't born in Australia and have no ties to the culture of the country's indigenous people. I'm purely a South Sudanese woman from Bor and that's my entire identity; I'm simply a displaced person living outside of South Sudan.
Growing up I was constantly reminded of the ways that I don't fit into white Australia. I never felt comfortable or even wanted to feel comfortable in Australia because it feels so alien to me and my family. At the same time, I've always felt disconnected from my parents' original culture because I didn't grow up in South Sudan. Feeling part of a "third culture" in-between comes from all this. When I was younger I wanted to be part of the white Australian society, which I couldn't because I was black and African. But my Australian accent and cultural mannerisms made it difficult for me to ever feel truly South Sudanese either.
With time I've begun to realise that there is no one way to be South Sudanese, and that most of the reasons I had for feeling separated from my culture came from limitations I was placing on myself because of what white Australia told me a South Sudanese person should be. Now I'm giving myself permission to feel authentically and entirely South Sudanese regardless of where I am, what language I speak, what food I eat or what art I make, because culture is so inherently a part of a person's being that those limitations can't even begin to define it.
What is your vision behind these portraits? How are you trying to explore the theme of mixed cultural identity photographically?
These photos for me are about celebrating cultural identity by taking photos of young black Africans living outside of Africa, and embracing elements of our cultures with confidence. I think I achieved that celebration.
I'm exploring culture through colonialism – what we've been denied and what was stolen from us. I examine the importance of reclaiming your self, identity and culture through colour, clothing and especially through replicating iconic studio techniques and symbols (such as flowers, colourful backdrops and specific poses).
Can you tell us more about the studio sets? Are you using any certain symbologies in the backdrops or clothes that your subjects wear?
The sets I use are usually constructed in a collaborative manner because most of the people I photograph know my frame of reference to vintage studio photography and the kind of photos our families have in their albums. Most of the clothing is cultural or traditional clothing from various parts of Africa, and a lot of it has symbology attached to it. Many items are in Western style and could have been worn by our parents years before we were born – 1960s shift dresses, 1970s paisley shirts and other clothes that pay homage to an era when this style of photography was growing in popularity across Africa.
How do you hope viewers react to the portraits of Studio Series?
I'm trying to communicate a sense of cultural pride, an homage to the pioneering studio photographers of Africa and a celebration of identity and the things that have been denied to us because they're "too black" and therefore undesirable. I'm also contributing, in my small way, to broader conversations about colonialism that have inspired and educated me and are incredibly relevant in art and conversations about the gaze. This series was initially about capturing beautiful and evocative images of my migrant friends who also experience cultural confusion or uncertainty, but it grew to be about where those uncertainties originate.
Did you have any specific references or sources of inspiration in mind while working on Studio Series?
I'm specifically interested in studio photography that I saw in my family photo albums as well as in the works of prolific and groundbreaking African studio photographers such as Seydou Keita, Malick Sidibe and Philip Kwame Apagya. I also look at Yinka Shonibare's work – he was maybe the first "established" black African artist I came across, whose work unapologetically explores African identities and aesthetics in relation to colonialism. Finally, I'm super inspired by Kara Walker and Wangechi Mutu in ways that aren't obvious in my work.
What have been the main influences on your photography?
Most of my photographic influences have been African studio photographers like Seydou Keita, Malick Sidibe and Philip Kwame Apagya.
Who are some of your favourite contemporary photographers?
I'm really excited about the recent rise of black and African photographers in the art and fashion world: Delphine Diaw Diallo, Kristin-Lee Moolman, Lakin Ogunbanwo, Namsa Leuba, Owise Abuzaid, Justin French and Ib Kamara are people that I'm grateful to have met and be continually inspired by.
Choose your #threewordsforphotography.
Unrefined. Decolonial. Hilarious.