State of Identity — Milan Gies Portrays Young People Transitioning Gender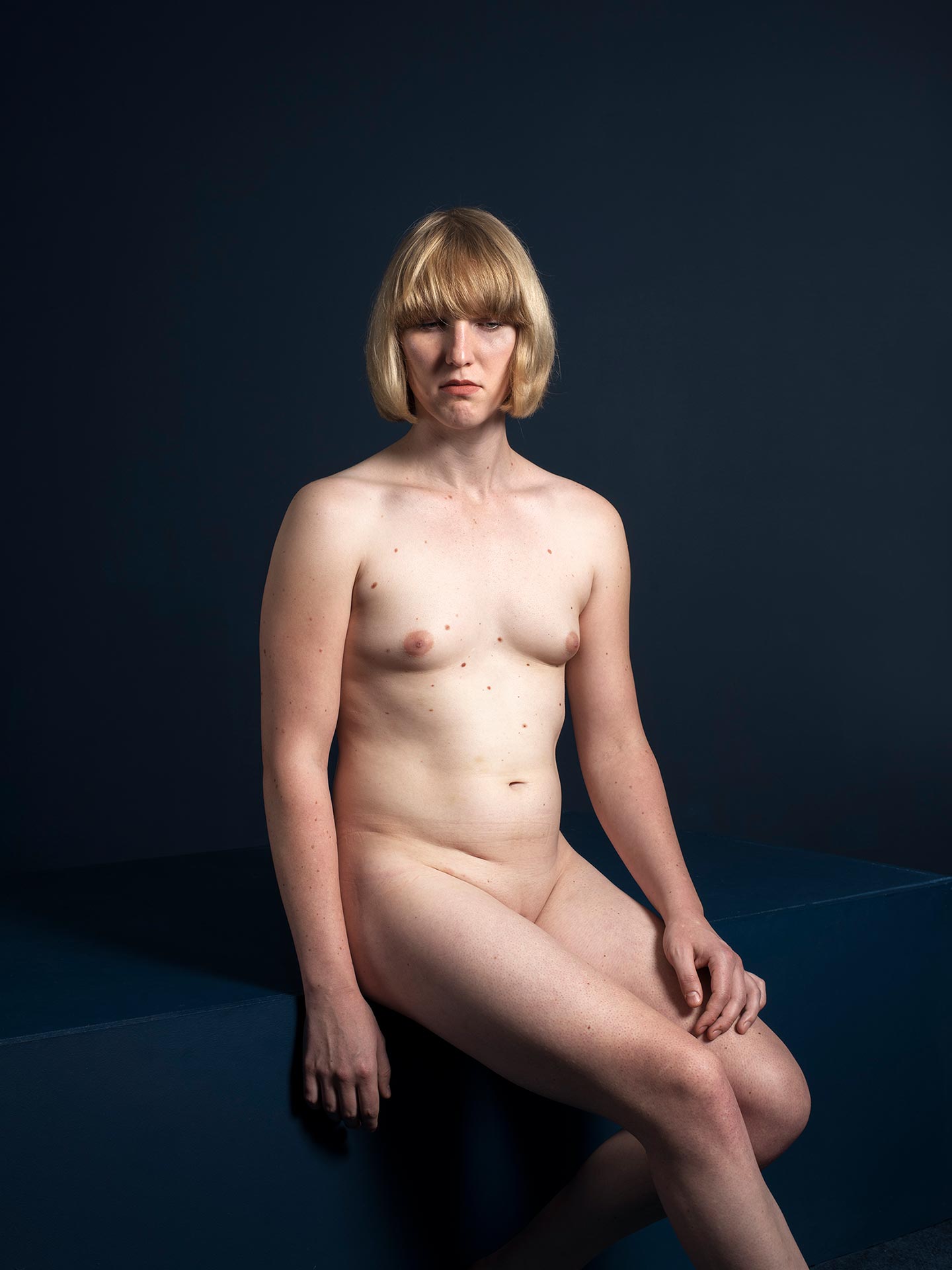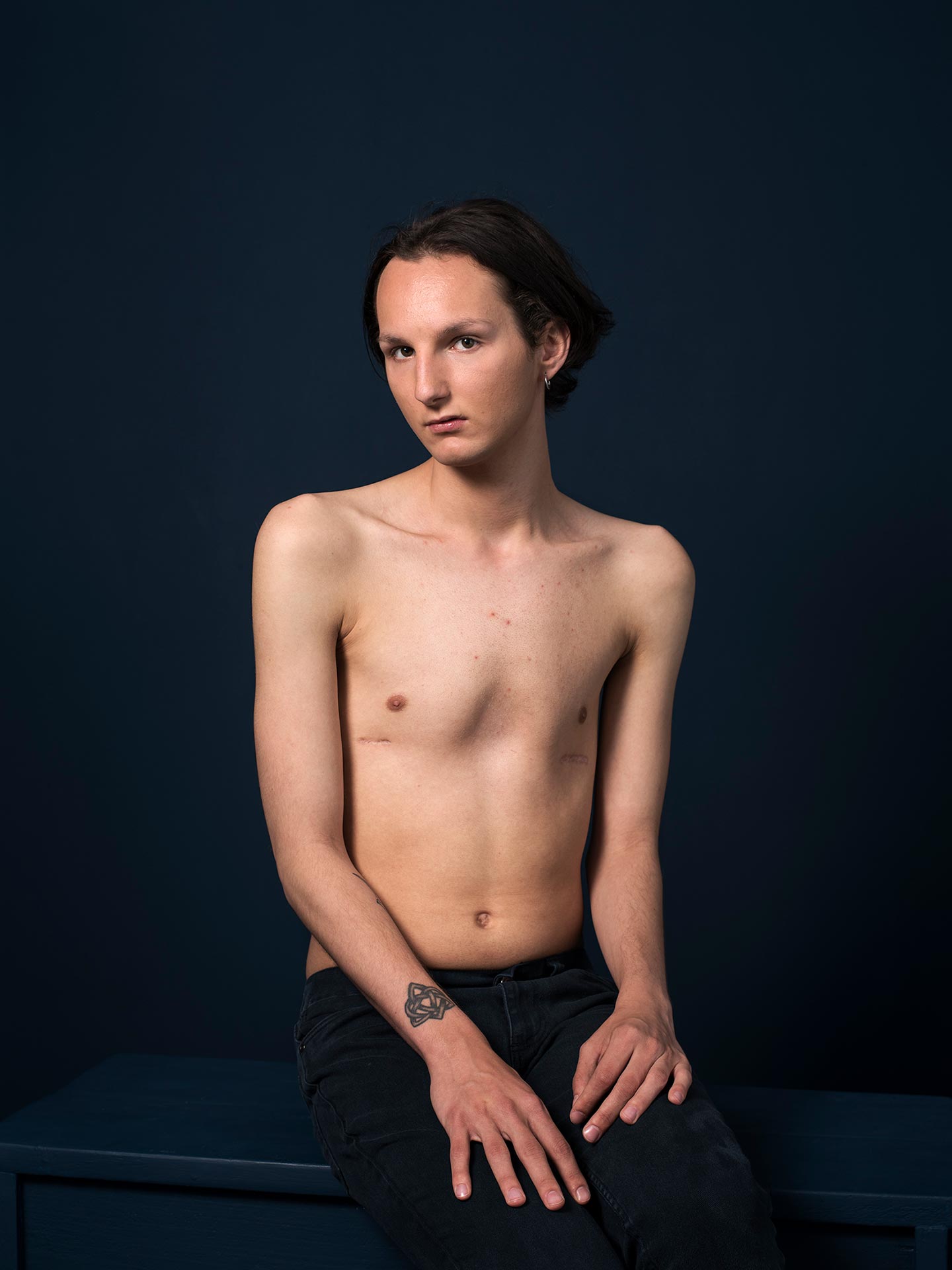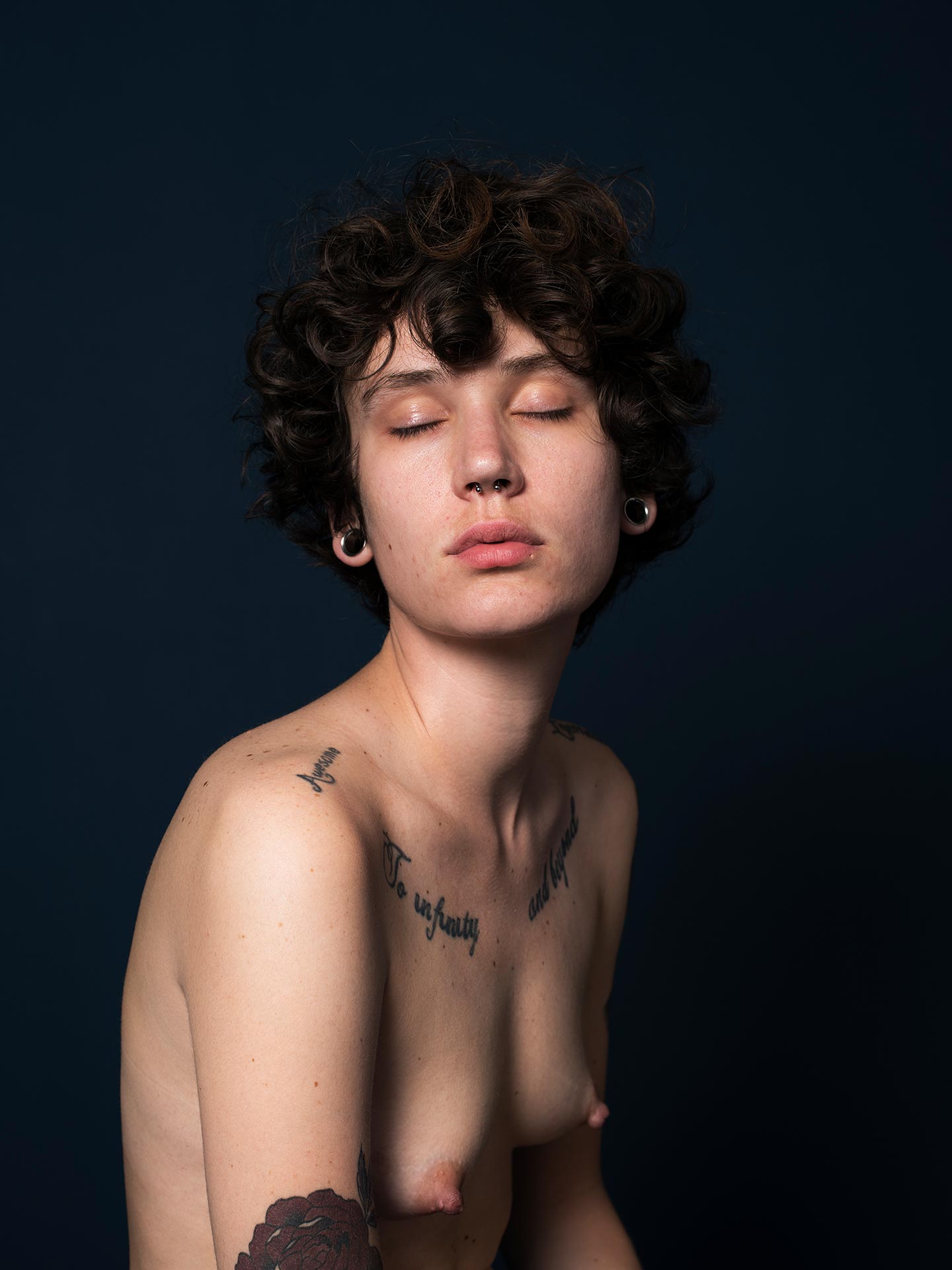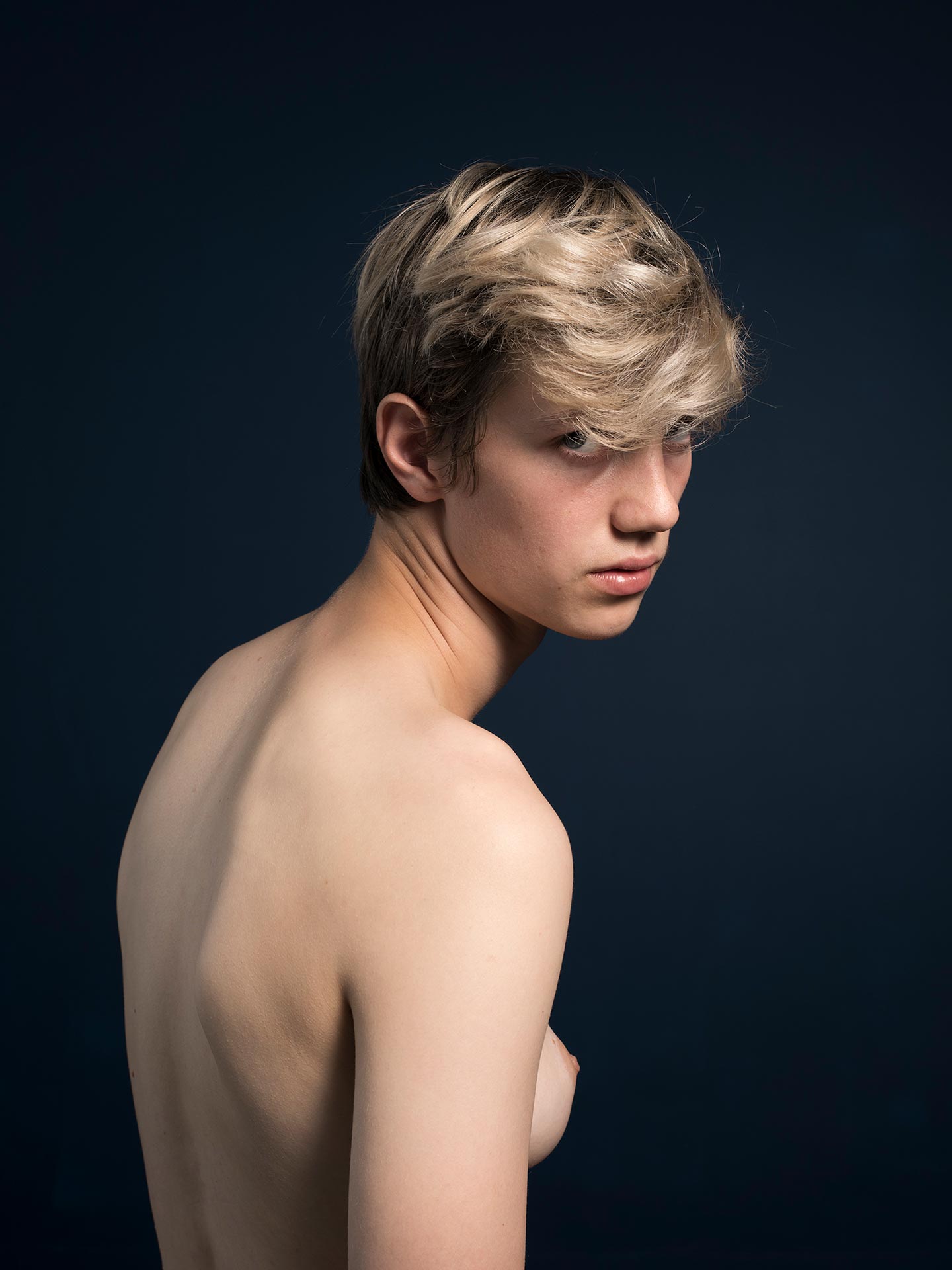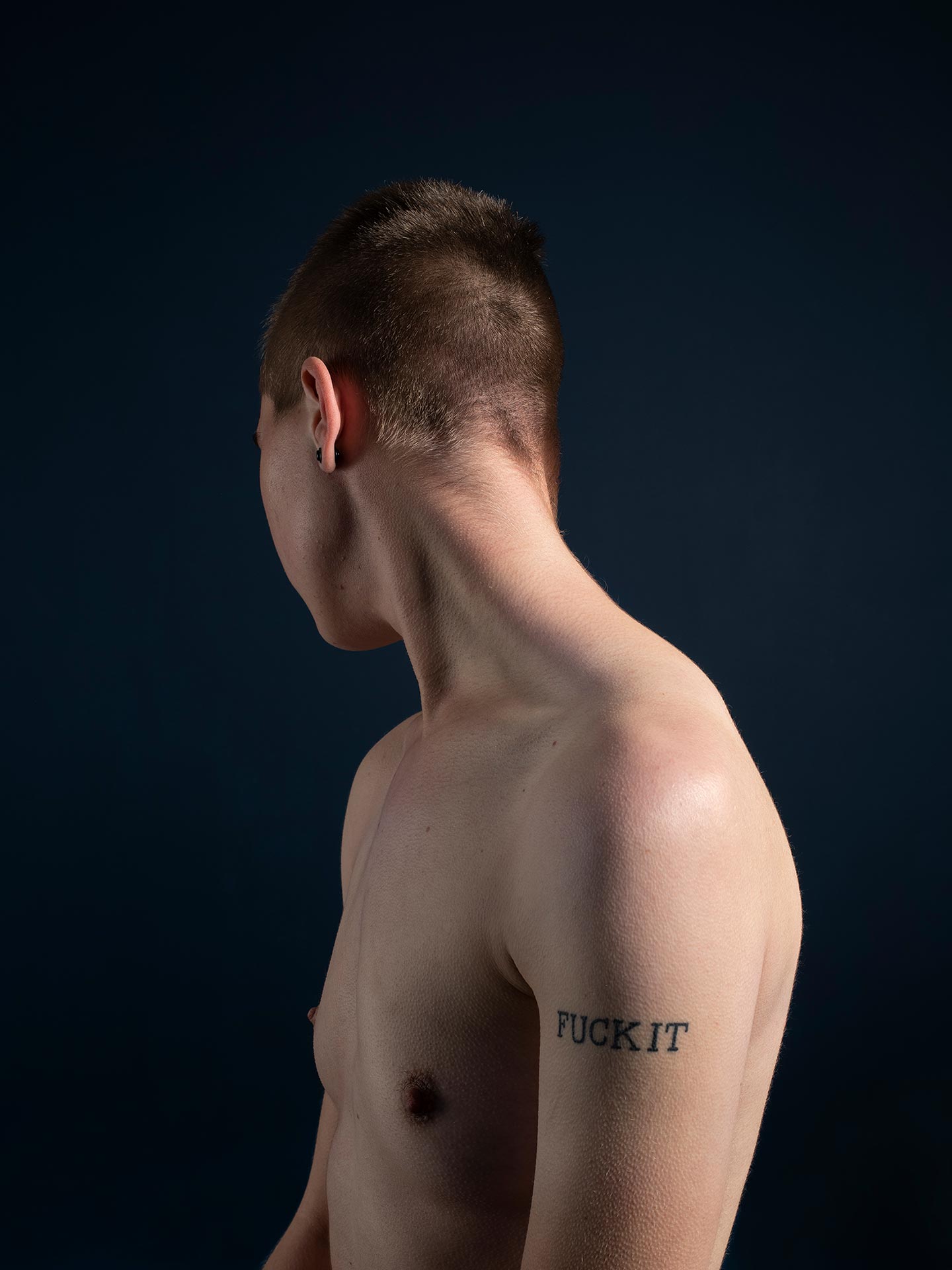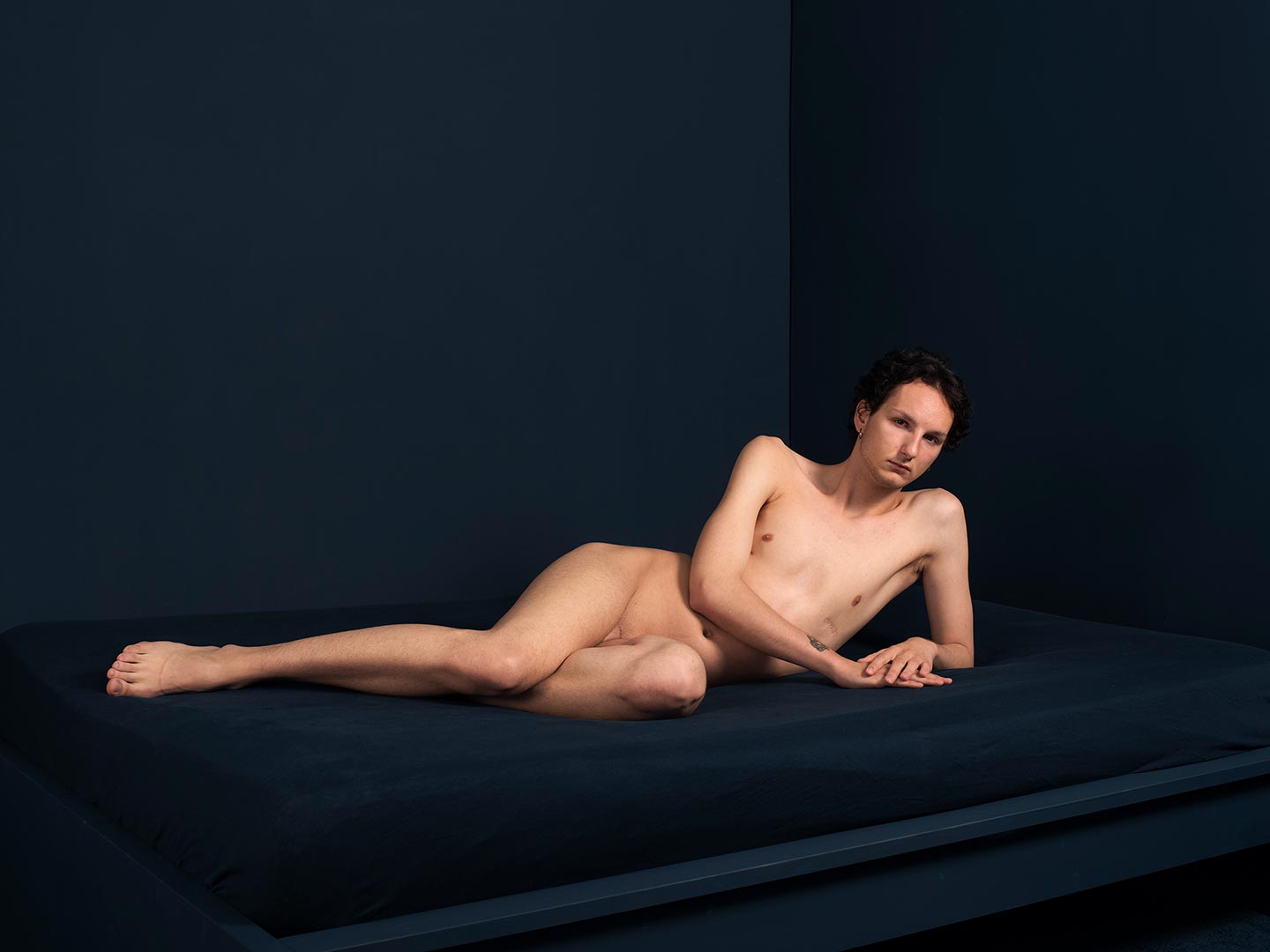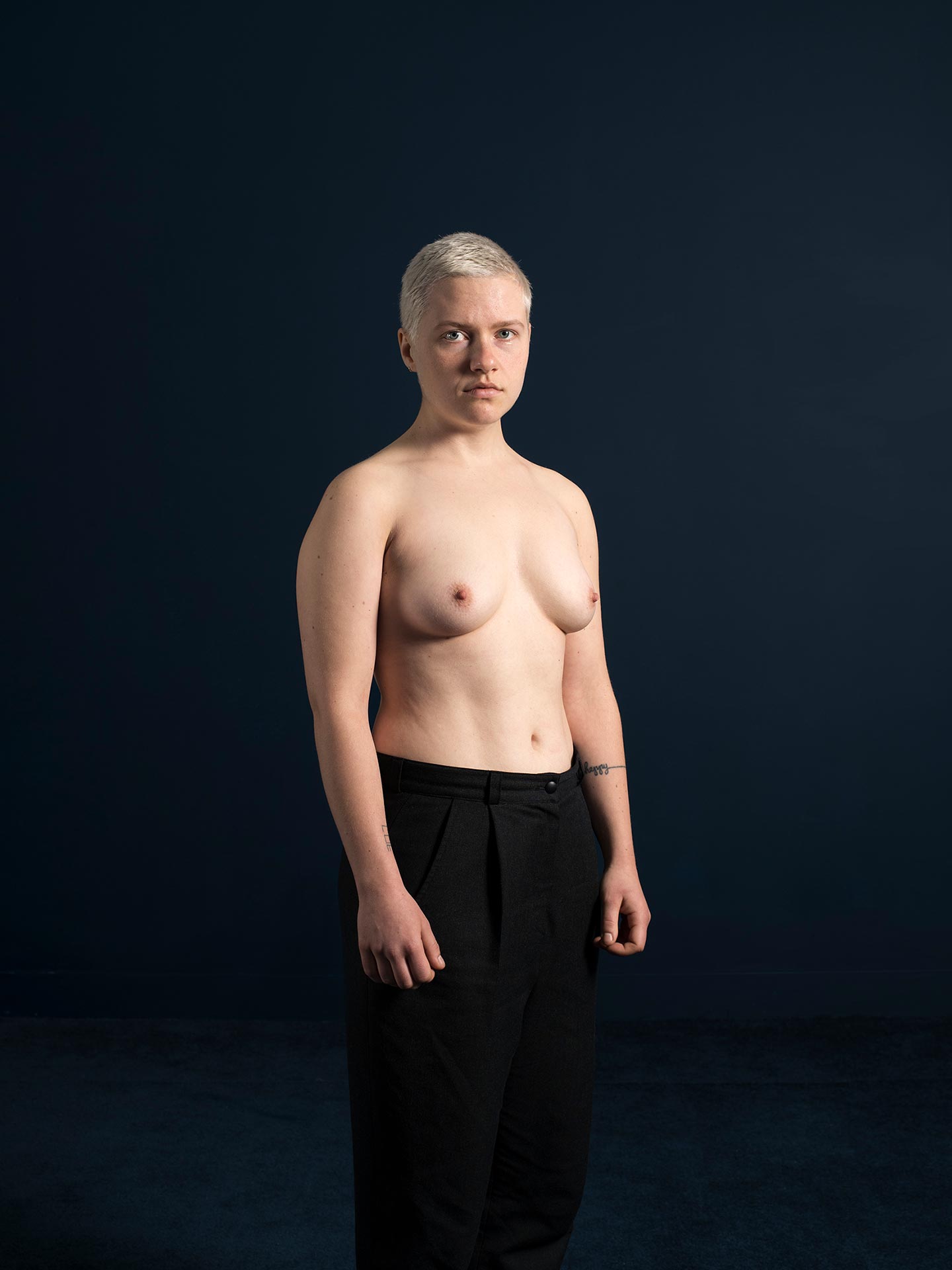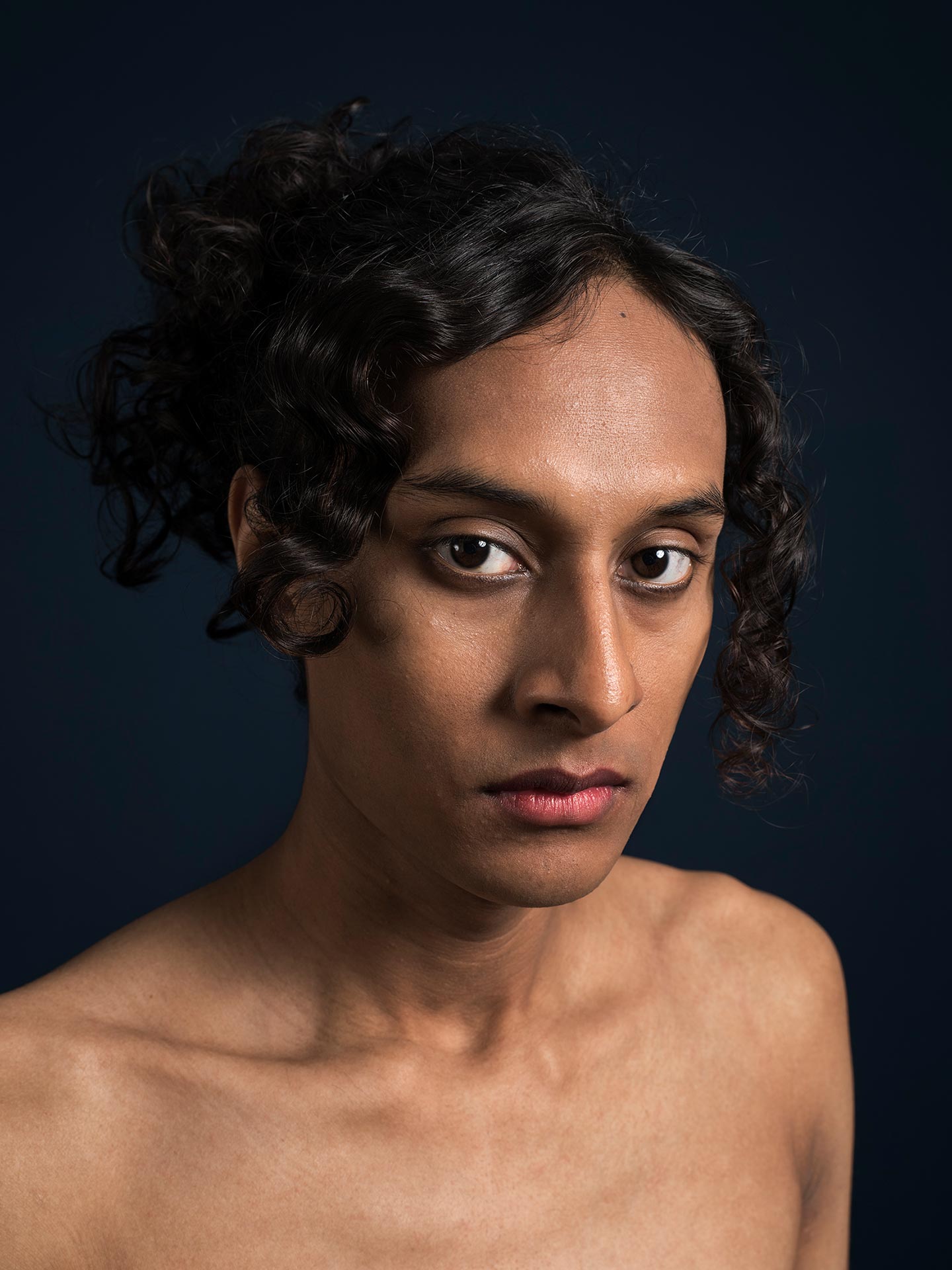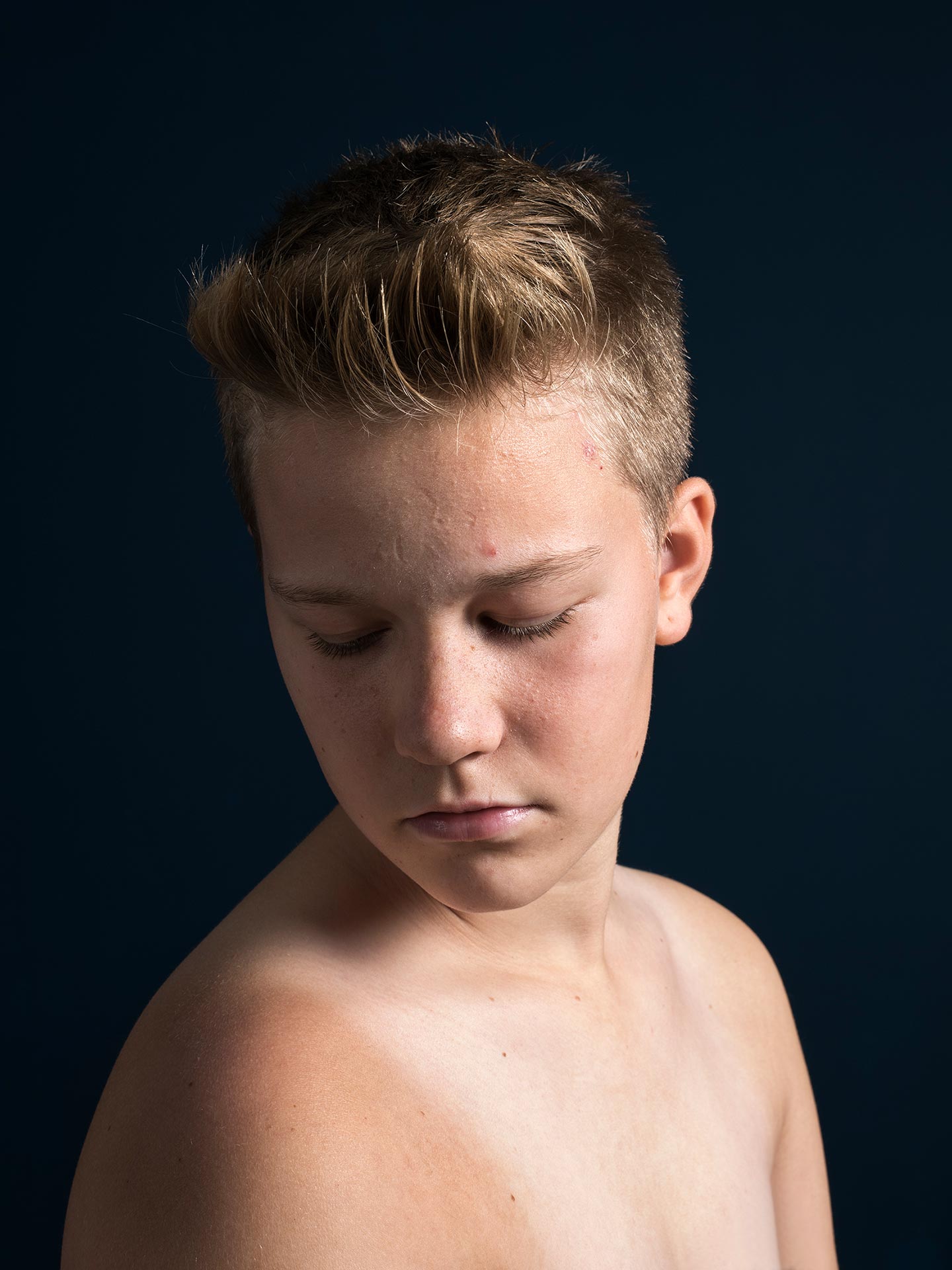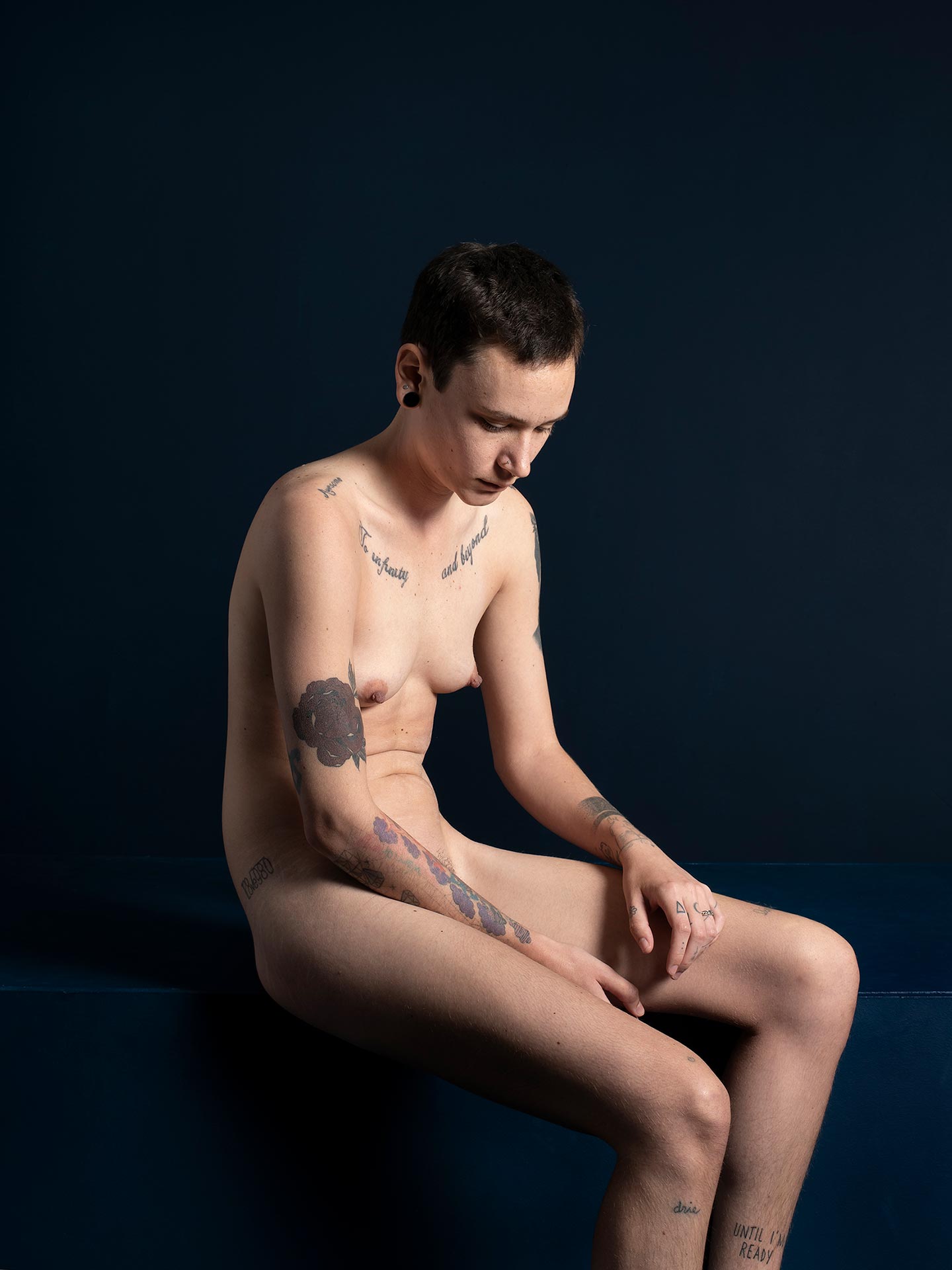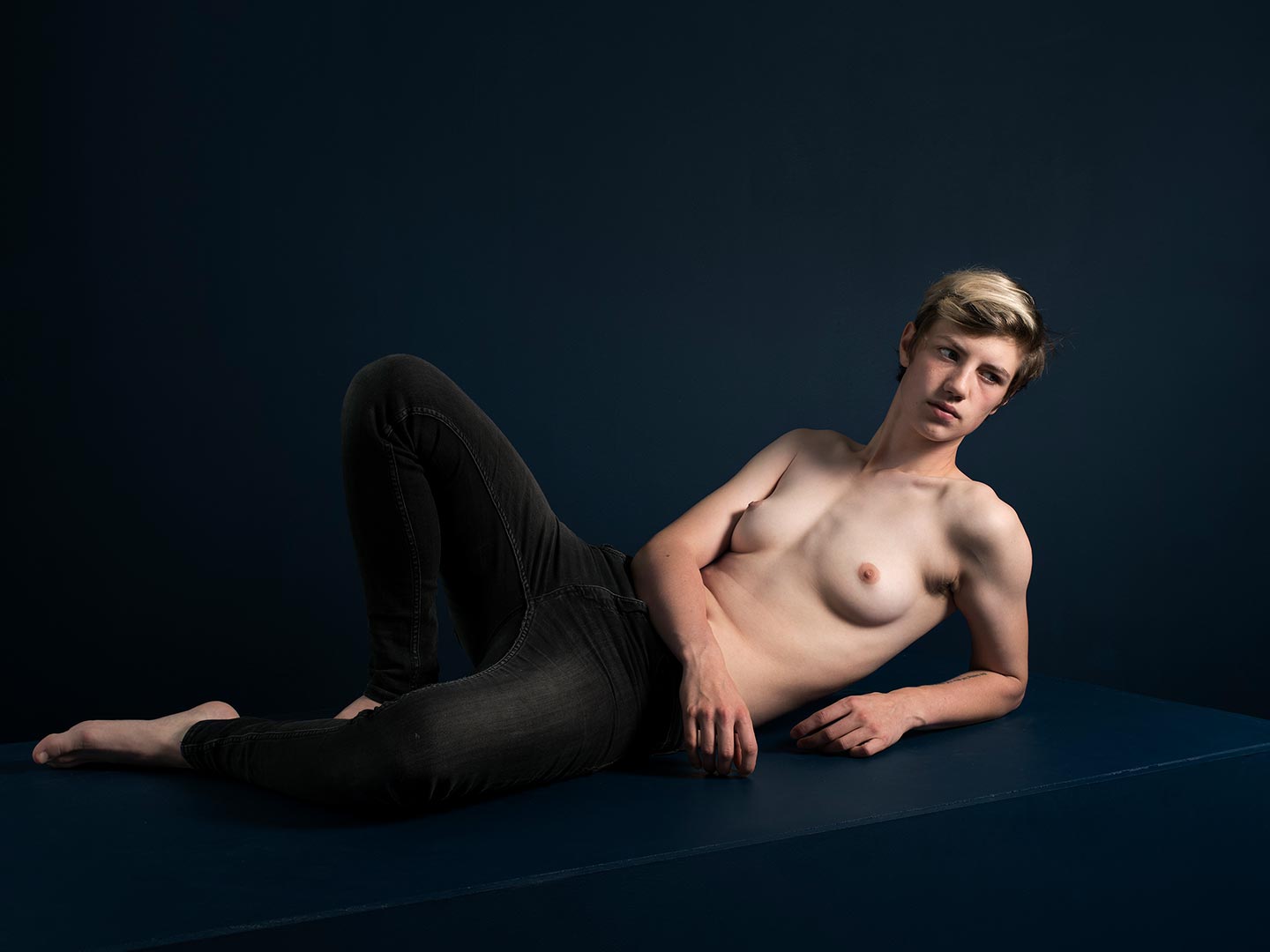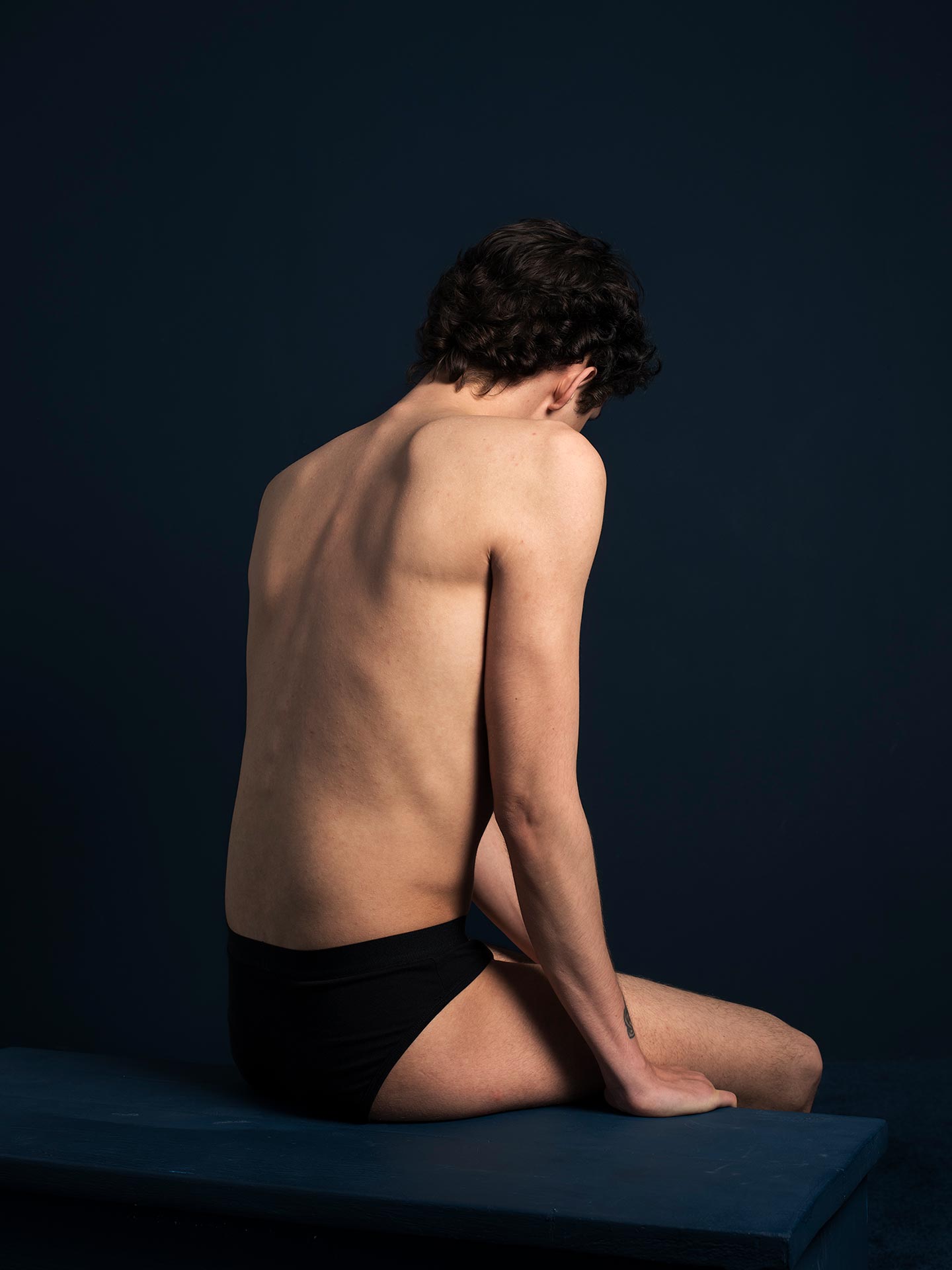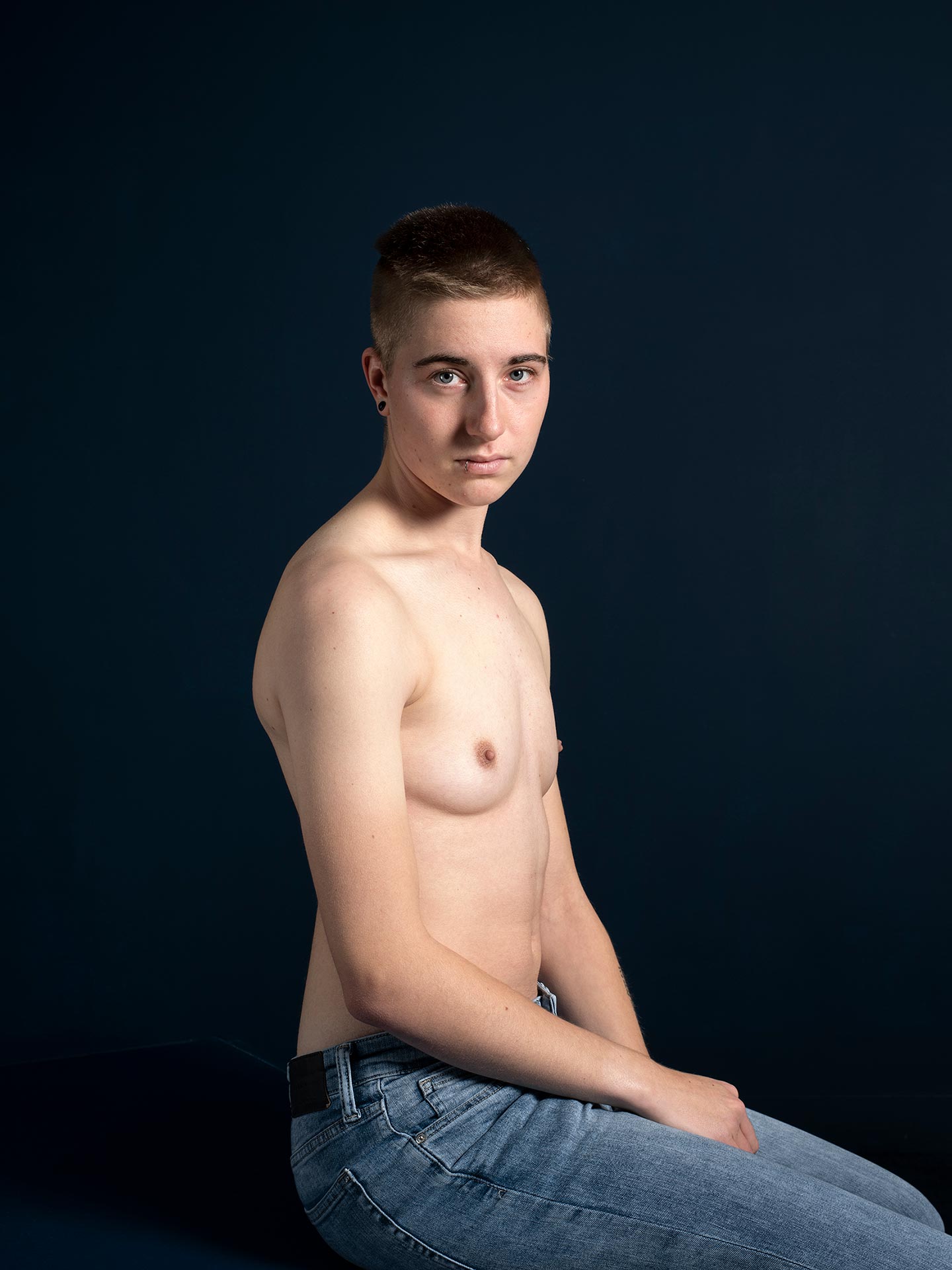 State of Identity by 44 year-old Dutch photographer Milan Gies is a series of staged portraits of young people in the process of transitioning gender. Milan says that "the focus of this series is on the following questions: is identity rigid or more fluid? Do such things as a man or a woman exist, or do these labels just serve the purpose of maintaining social order? What if you happened to be born in the wrong body and you have no choice but to confront your original gender identity? More than their physical transition, in my images I try to capture my subjects' psychological and emotional struggles and their complexities, and how these complexities are reflected in their bodies, postures and glances."
"I have always been fascinated by the idea of 'the narrative body'—the way in which experiences, pain and complexity leave their mark" Milan explains. "I am a teacher at the Photo Academy in Amsterdam and in one of my classes there was a student who used to work as a plastic surgeon at the Academic Hospitals' transgender department. I had been contemplating the subject for a new series for a while and found this theme very interesting. In my earlier works, the vulnerability of people has always been a central theme. I think we already give enough attention to 'winners' such as women with large breasts, men with lots of muscles, or people with great careers. I am interested in vulnerable people."
When he takes a portrait, Milan aims at getting as close to his subjects as possible, "both physically and emotionally. I also try to spend quite some time with them. By doing so, the people I photograph come to trust me and feel safe in showing who they really are. I took such an approach for State of Identity too, working with these young people over a long period of time to establish a bond with them. Otherwise, I wouldn't have been able to represent them in all their complexity. They were literally and figuratively exposing themselves for the first time." Milan hopes that viewers will look at the images "without prejudice, and that they will try to see the portrayed subjects for who they are."
Milan's main interest as a photographer is in portraits that have a sculptural quality. "There is always an autobiographical element in my work. My own experiences of human vulnerability are symbolically reflected in the falling movements and postures that characterize many of my portraits. In my choice of subject, I also have a preference for people who for whatever reason do not fit well in the society they belong to, or feel like outsiders." He's a fan of the likes of Diane Arbus, Koos Breukel, Rineke Dijkstra and Antoine d'Agata, but his work is also inspired by practitioners of other art forms, such as painters Lucian Freud and Francis Bacon, film-maker David Lynch, sculptors Alberto Giacometti and Antony Gormley and composer Gustav Mahler. The last photobook he got was Photography Today by Mark Durden, a gift from his students.

Milan's #threewordsforphotography are:
Sculpture. Human. Complexity.