Photos by Polly Tootal
You Will Find These Places Somewhere in England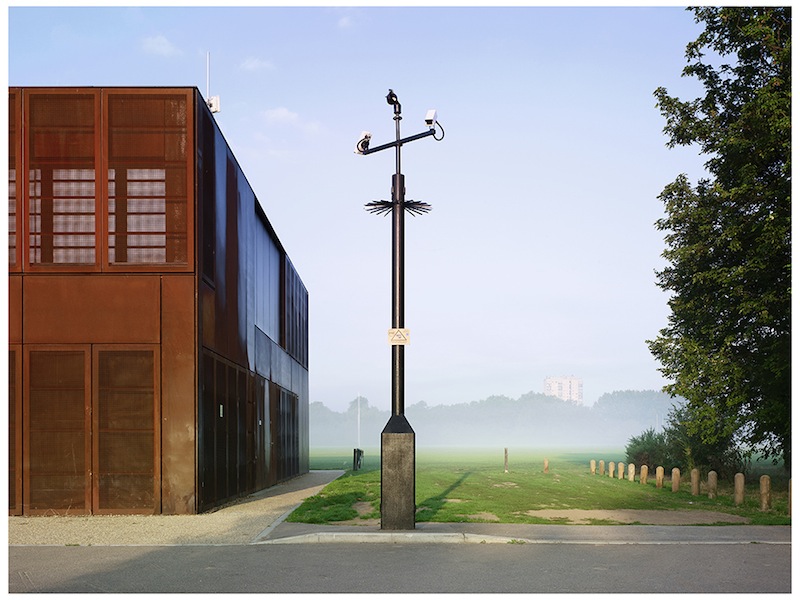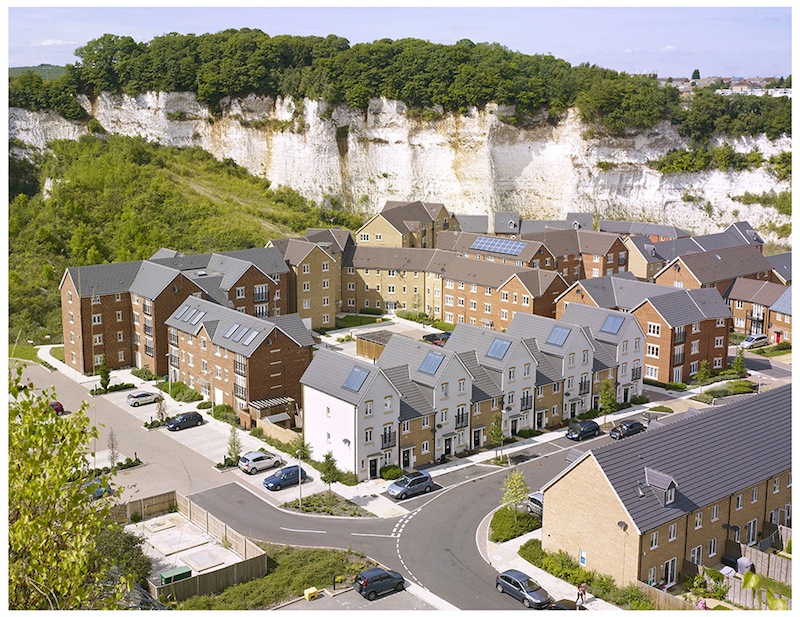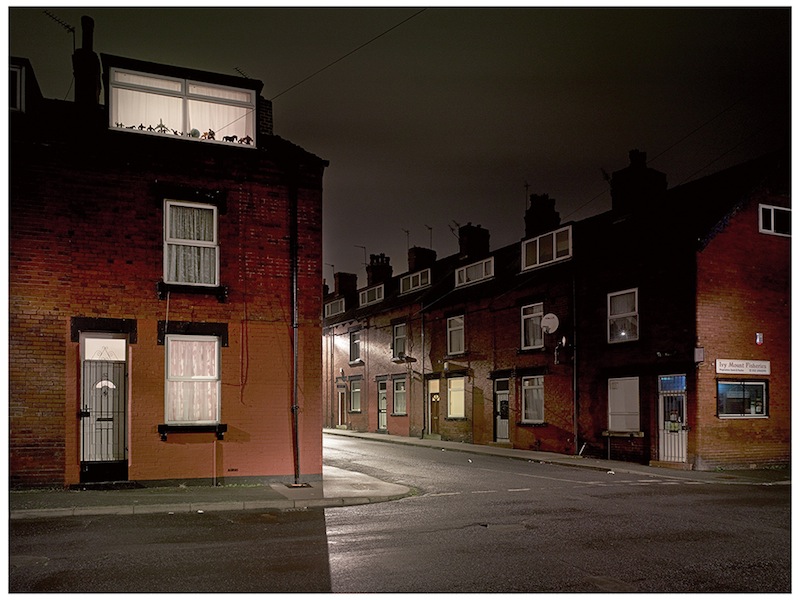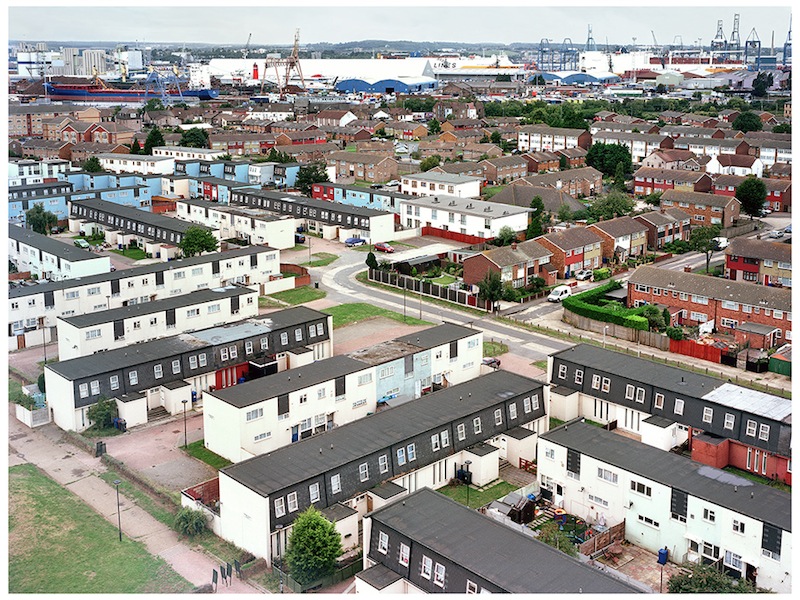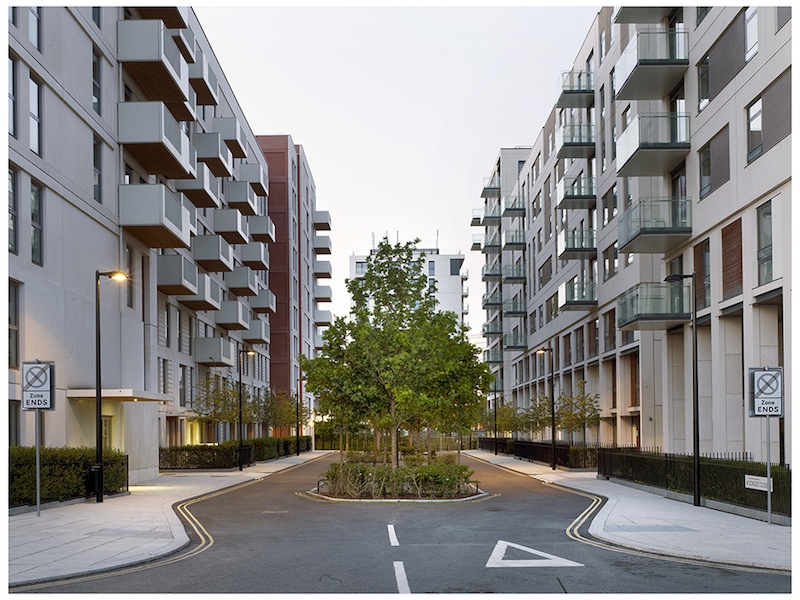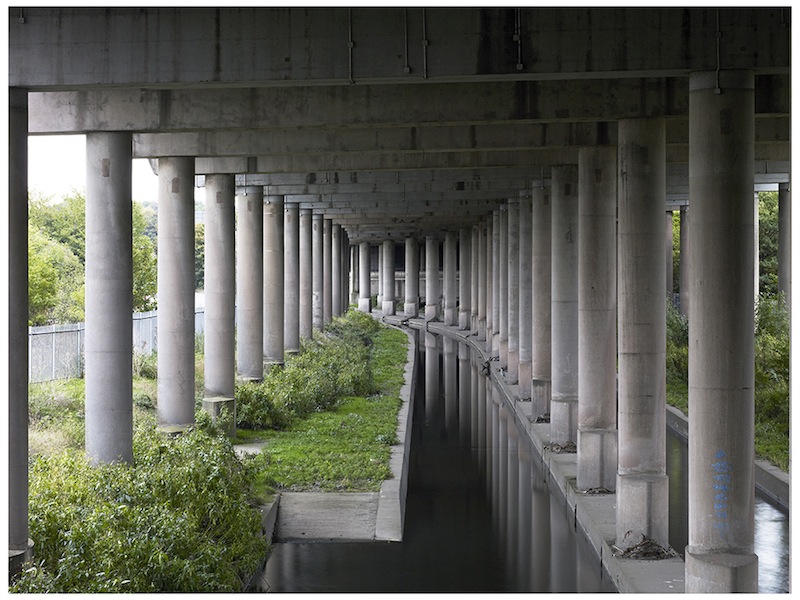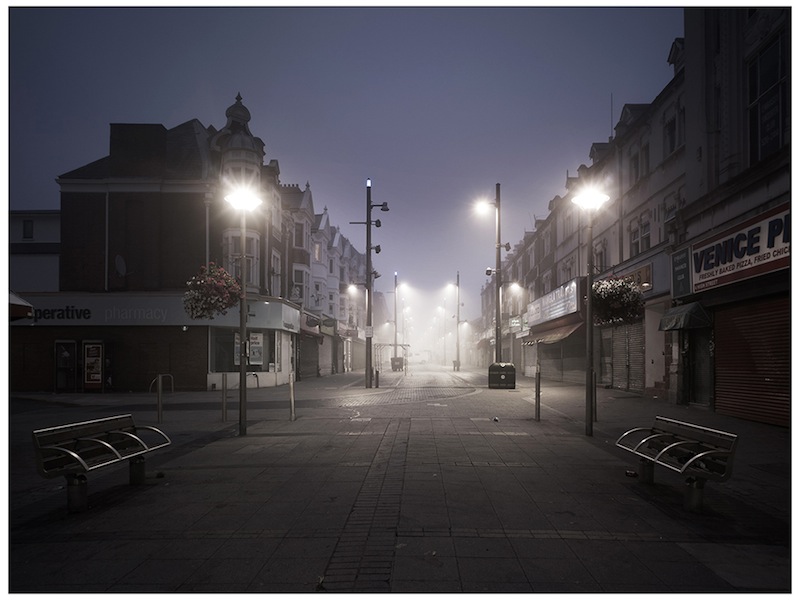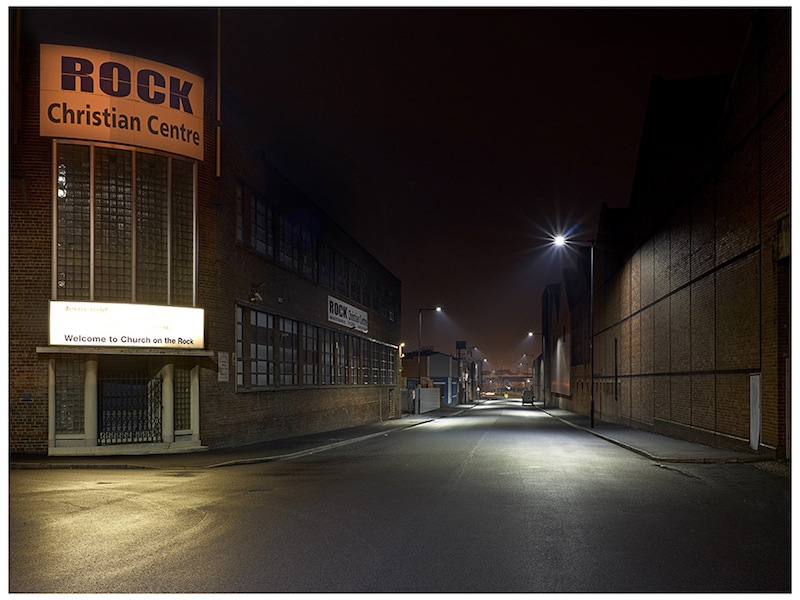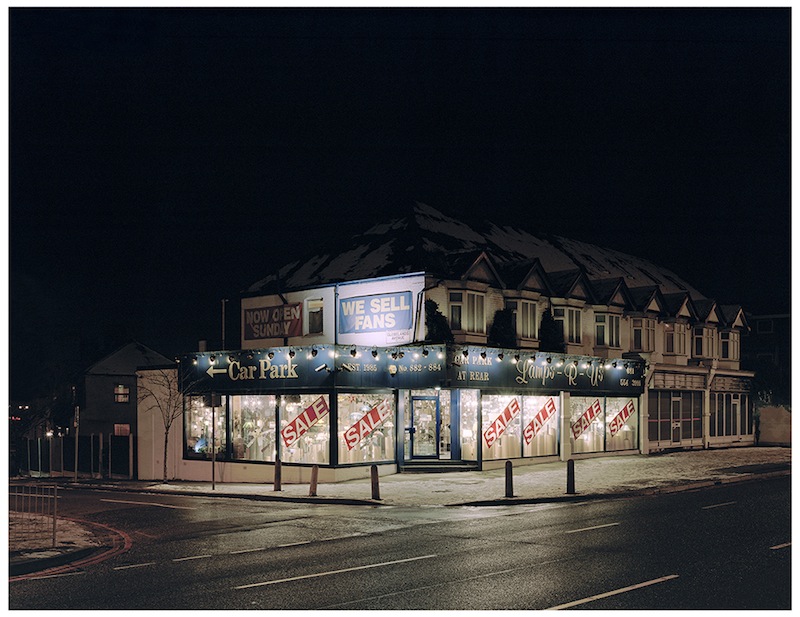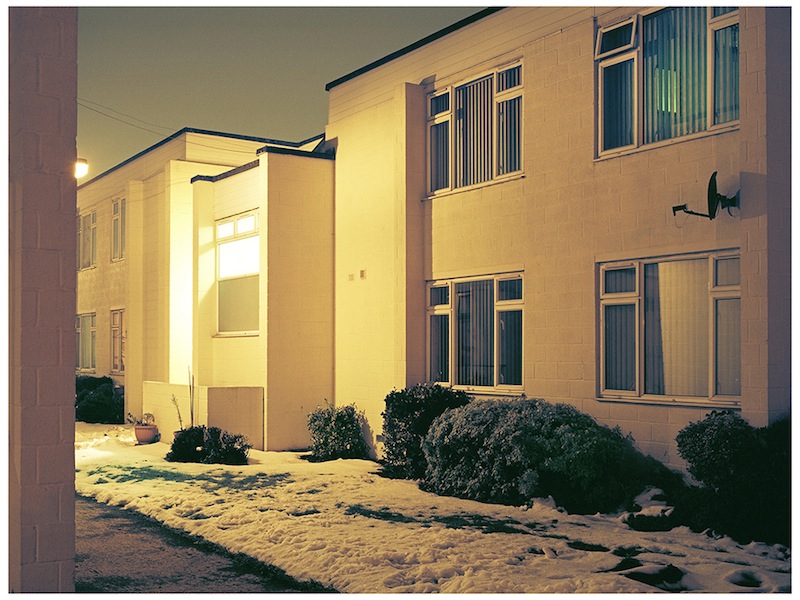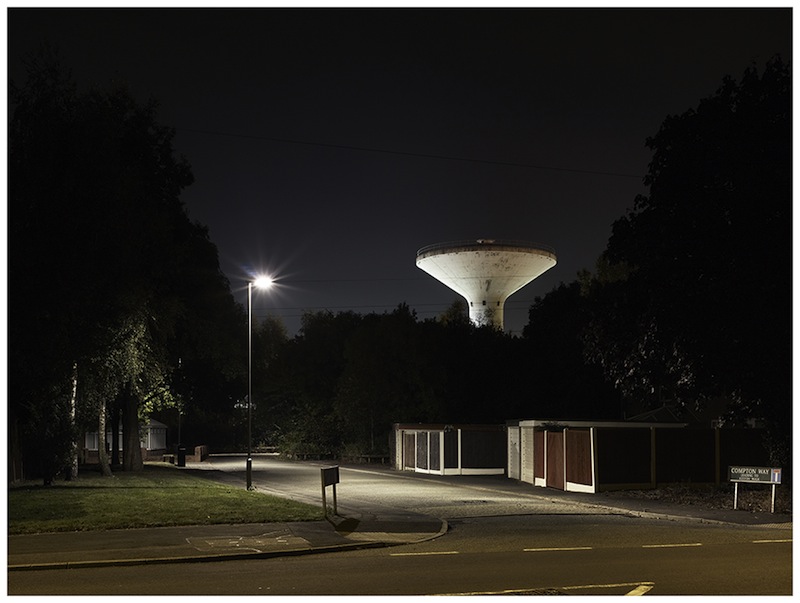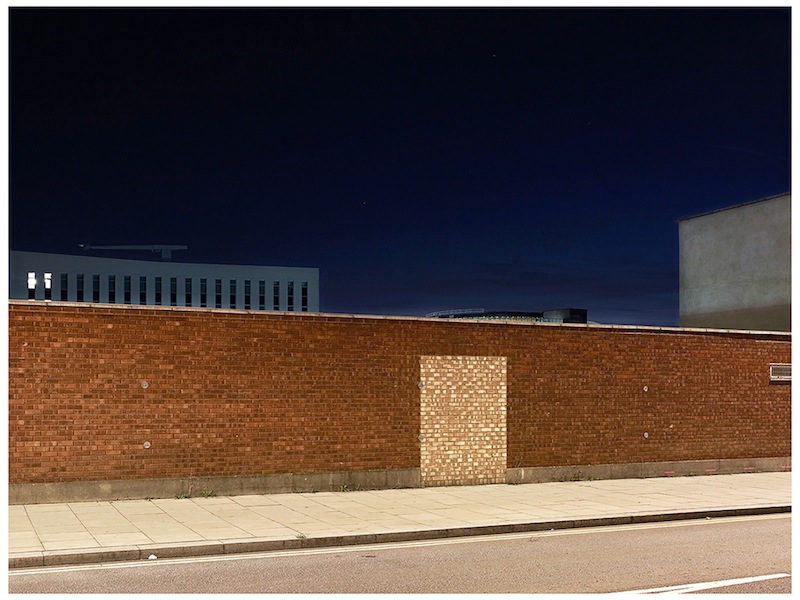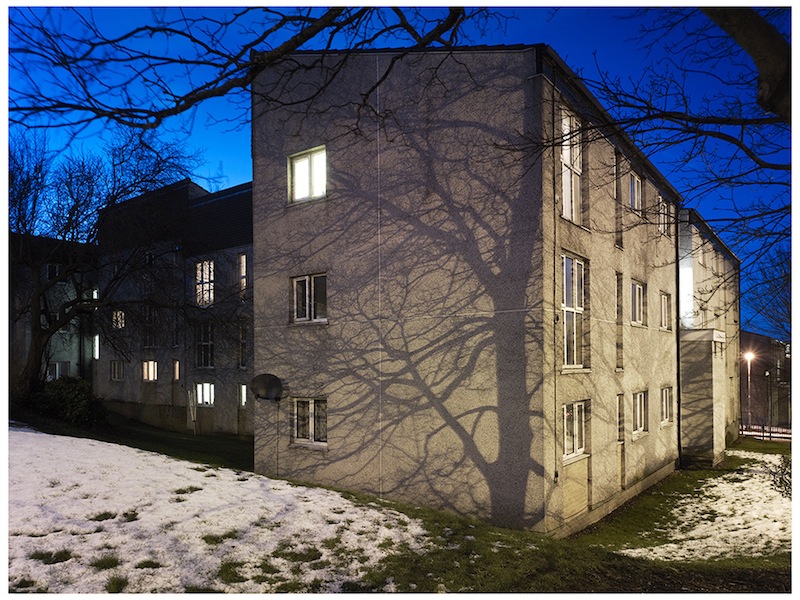 Polly Tootal is a 36 year-old British photographer based in London. Her Somewhere in England series is an ongoing project on which she has been working since 2000, and it is a survey of ordinary, unremarkable landscapes found across England that Polly captures in arresting, large-format pictures.
Hello Polly, thank you for this interview. How did your interest in landscape photography come about?
Landscape is a place of mystery, wonder and adventure, of stories, of travel and movement. I have made pictures of it in my head since I can remember, on long journeys staring out of the window from a car or train. I used to paint scenes of factories and roads, make graphic images in pastel and ink. But when I discovered the New Topographics photographers of America and Germany – artists like the Bechers and Lewis Baltz – I knew I wanted to use a camera to capture what actually exists.
Your series Somewhere in England focuses on anonymous places like residential buildings and empty streets. What is your intent in shooting these unspectacular locations?
The important thing for me is that the subject matter should be free and open-ended, and that I stick to landscapes that are familiar to me in order to push myself into really looking at the subtleties of the ordinary. The everyday places we live in, work in, travel through, the landscape man uses is everywhere. It was a natural place to start looking and it captivated me. I photograph anything I have a reaction to, anything that moves me. I find these places exotic and poetic.
How do you choose the places you photographed for Somewhere in England?
I travel on random journeys to anywhere I feel like, to towns and cities I want to see. I love maps so I will study a map and look at the terrain – it could be the grid system of Milton Keynes, the marshy flats of the Essex coast or a northern hilly city like Sheffield that intrigues me. I then take long dedicated trips on my car, by myself, to search for potential photographs, sometimes for a day, sometimes for several days.
The particular scenes I photograph are chosen instinctively. The subject matter, composition, geometry, the light, atmosphere and color will all suddenly come together and make sense. This is magic to me.
Your images are entirely devoid of the direct human presence.
In a few of my photographs you will notice tiny figures in the distance, but it's true, most of my images are devoid of people. I wait for them to disappear in an attempt to strip the scene of that energy, to create a stillness and a silence to encourage the viewer to really look at the landscape in front of them. In fact, my photographs are all about people but I don't feel it's not necessary to include them in the image.
Did you have any particular reference or sources of inspiration in mind while working on Somewhere in England?
Everything I have ever seen or listened to in art, music, books, poems, films and travel. The things embedded in my memory must have an influence in what I see when I'm looking for images. When I saw James Abbott McNeill Whistler's series of Nocturne paintings I couldn't stop thinking about the beauty of the landscape at night… This must have crept into my mind to steer me towards night-time in my own work.
Who are some of your favorite contemporary photographers?
Taryn Simon, Richard Mosse, Alec Soth, Todd Hido, Pieter Hugo.
Do you have any other passion besides photography?
Music, watching documentary films, swimming in the sea, long country walks, cooking.
Choose your #threewordsforphotography.
Quiet. Riot. Magic.