Photos by Ayla Hibri
Meet the Easy Riders of the Arabic Peninsula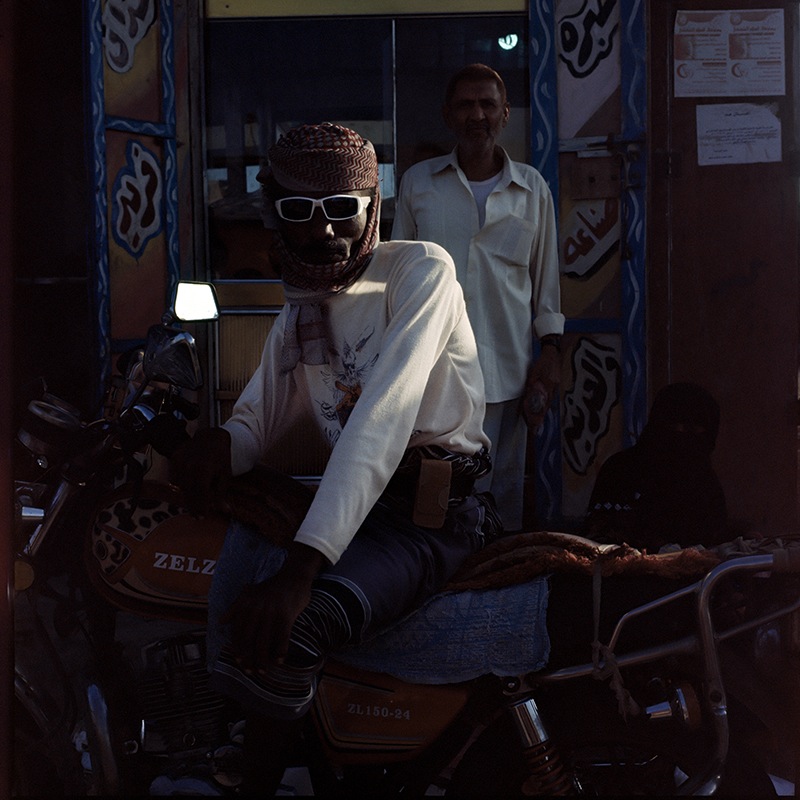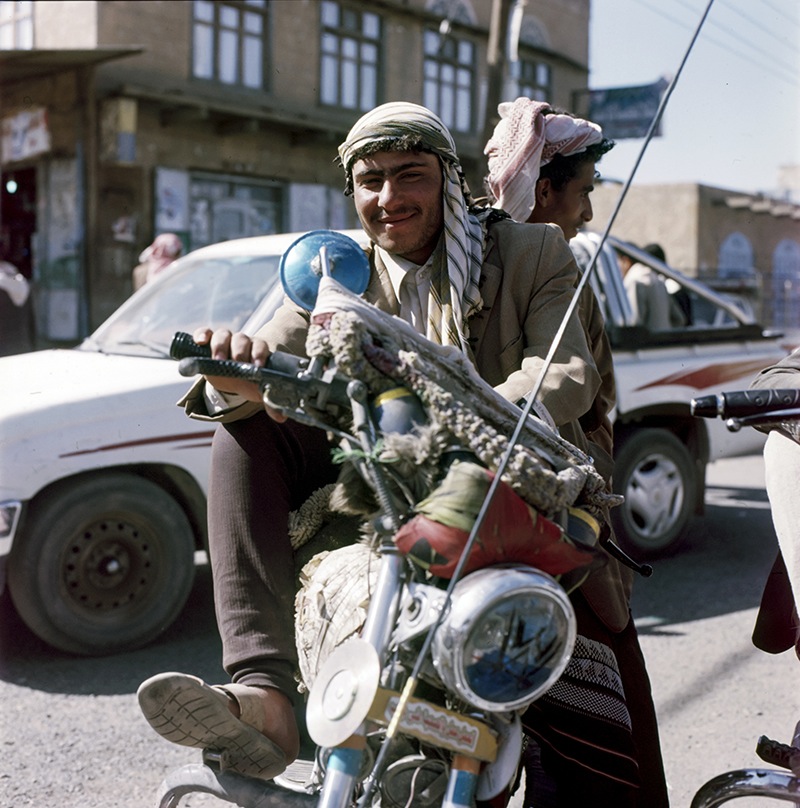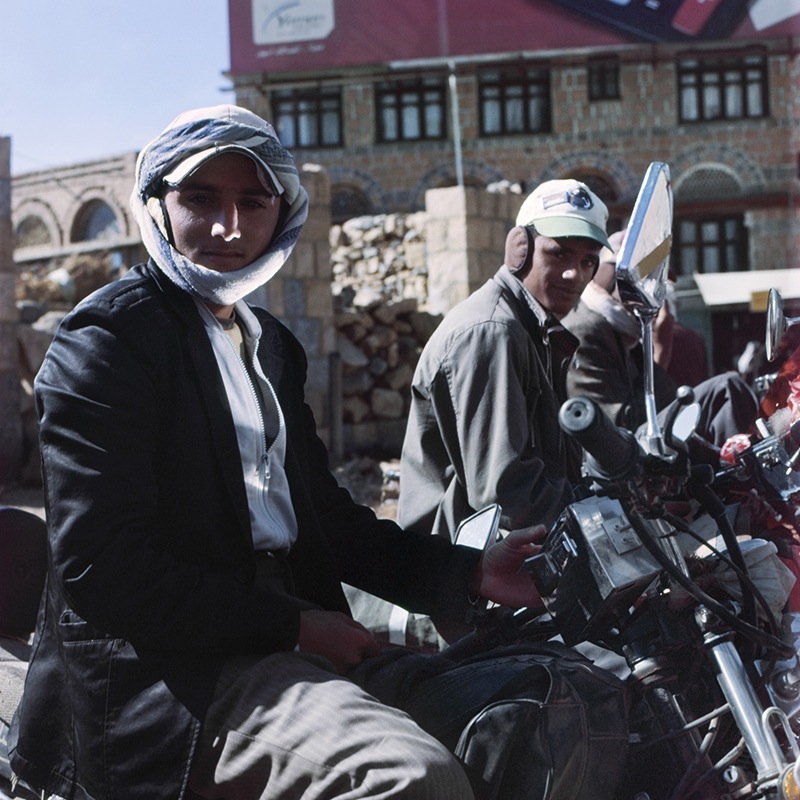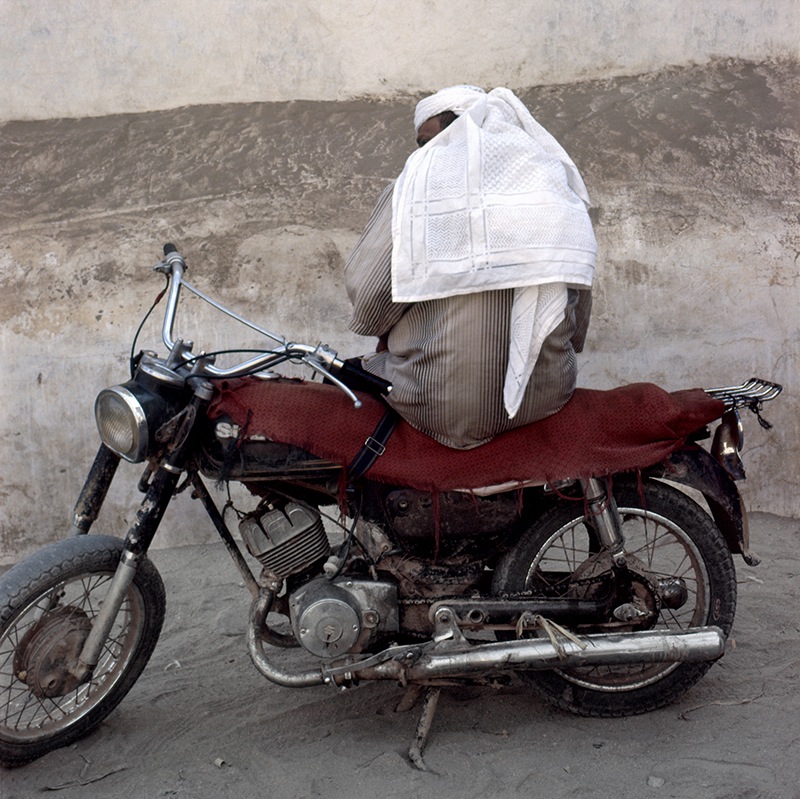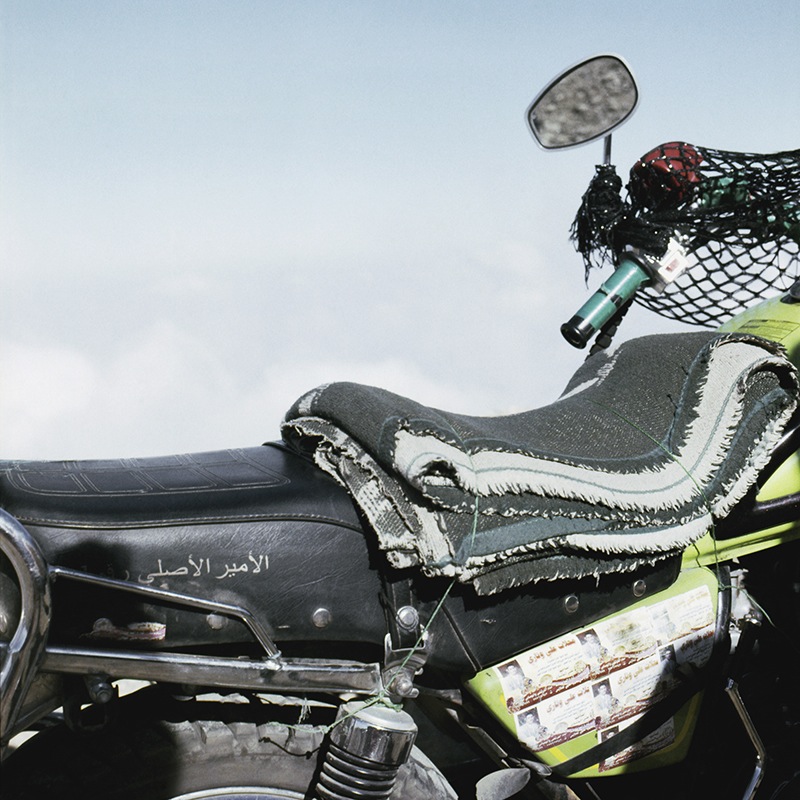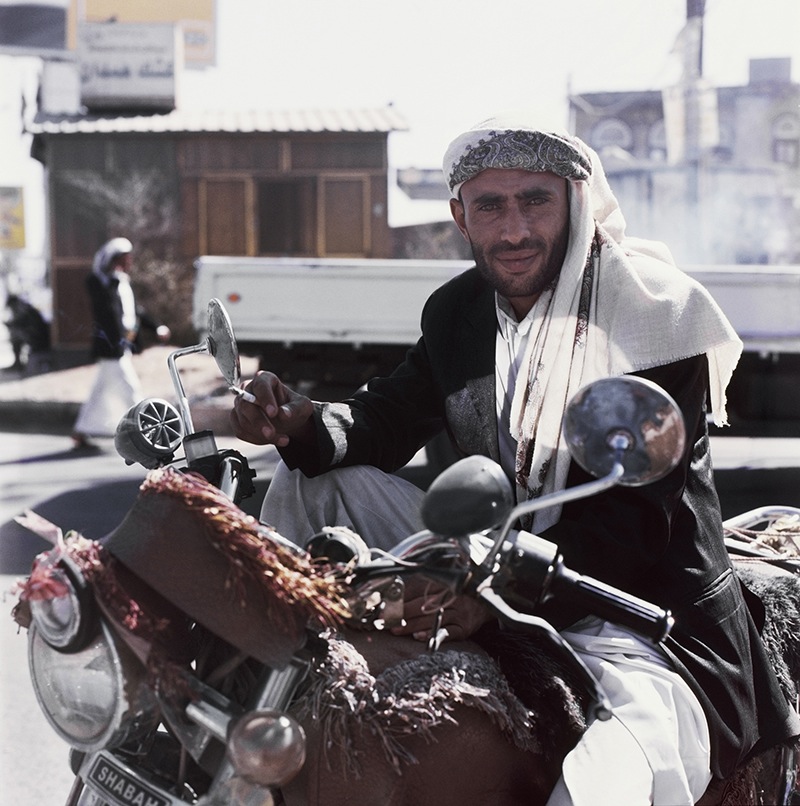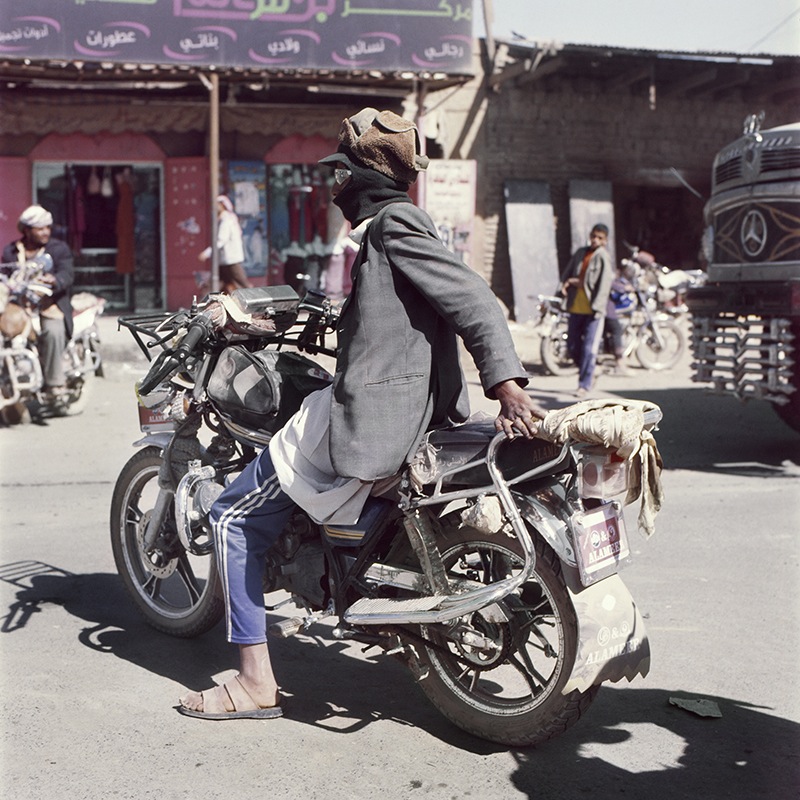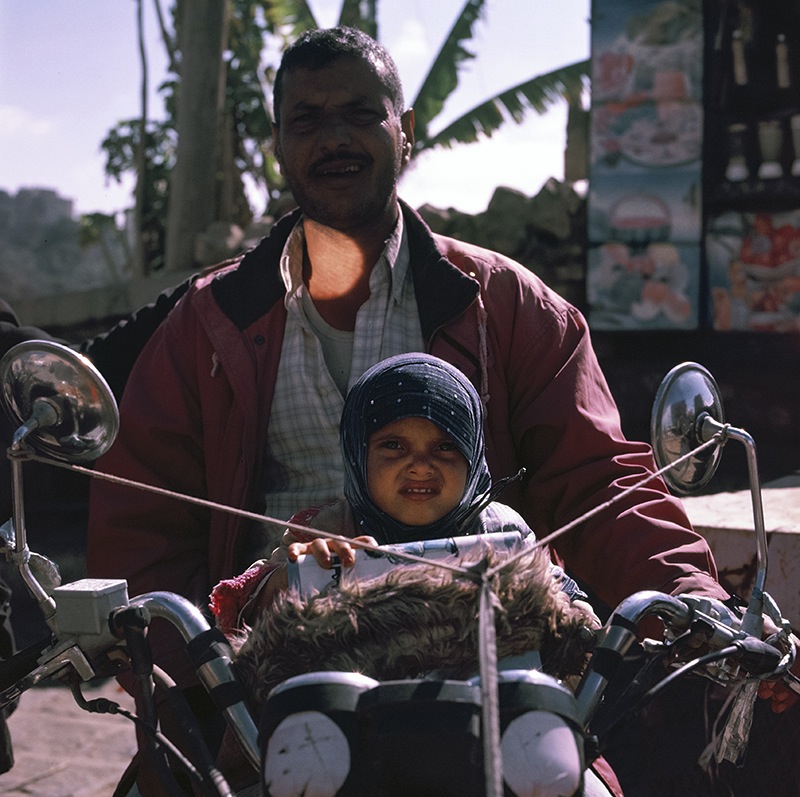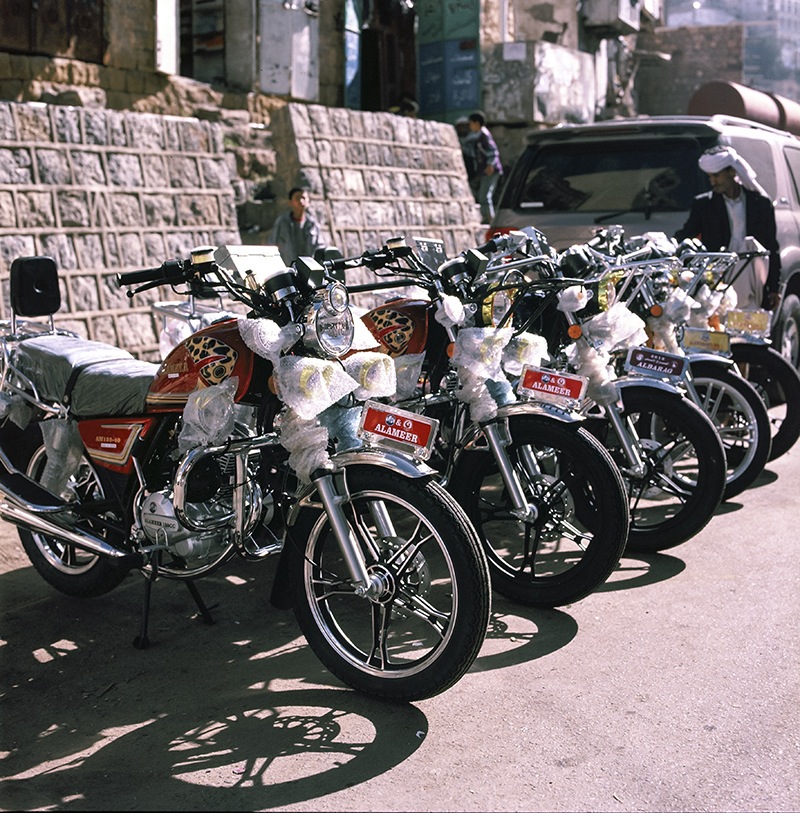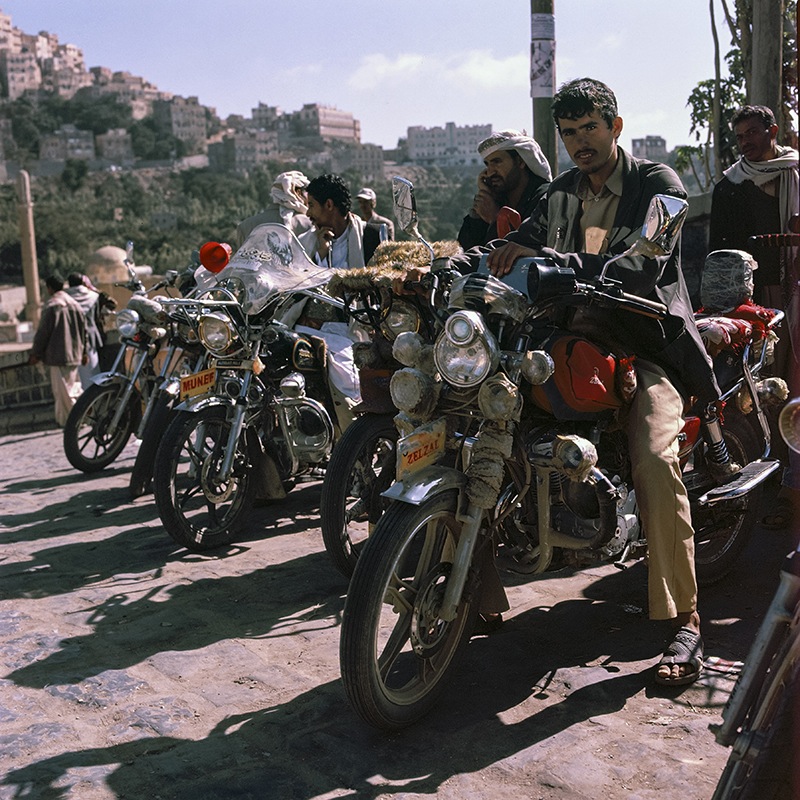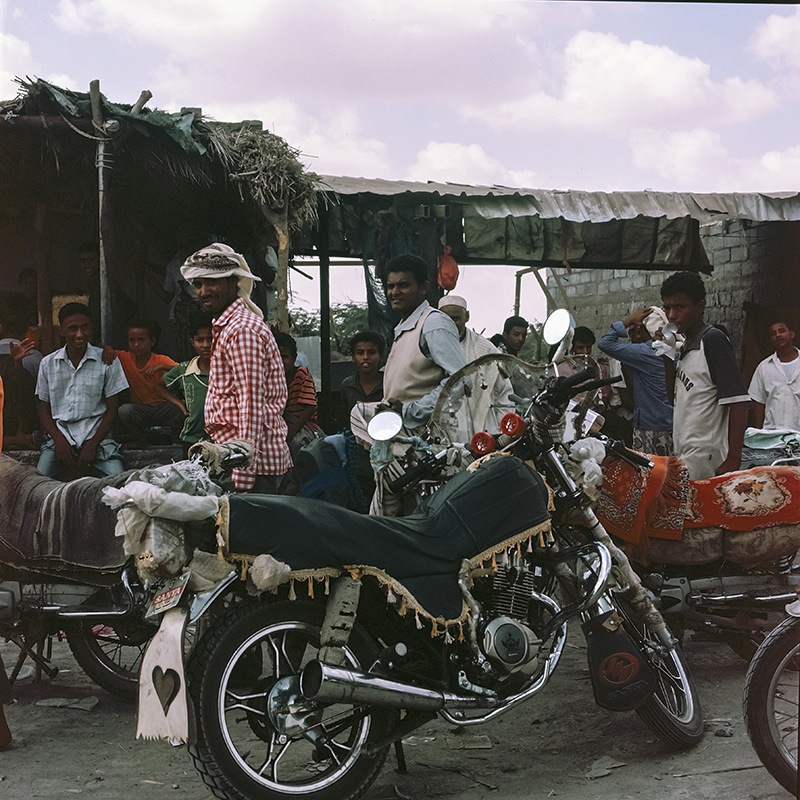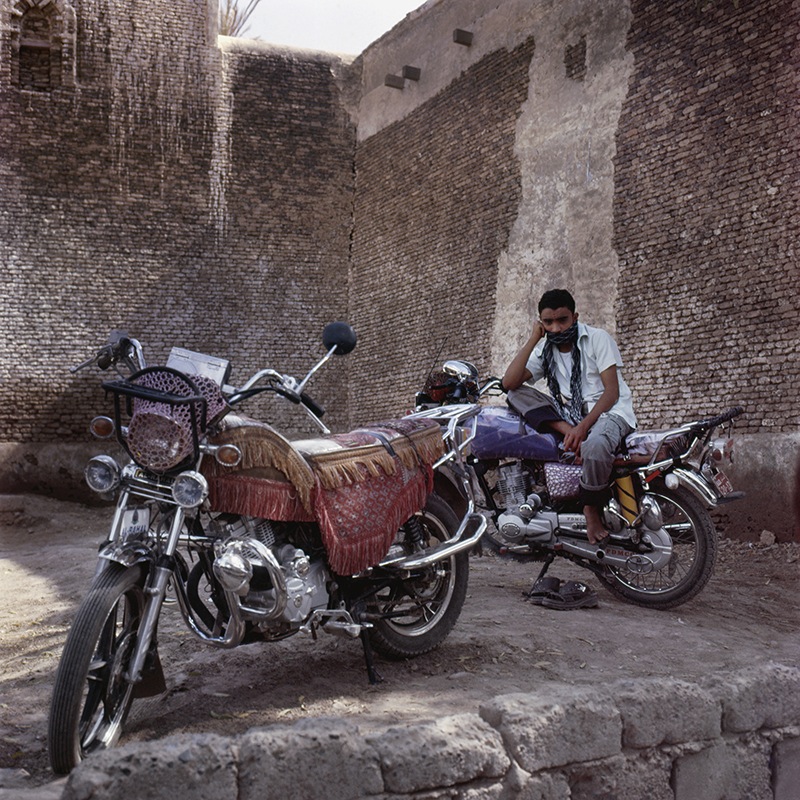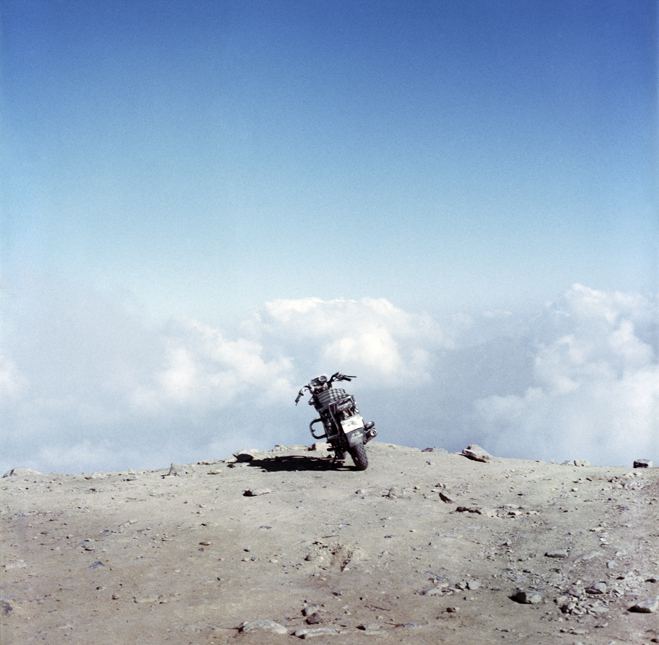 Ayla Hibri is a 28 year-old Lebanese photographer born and raised in Beirut. On a visit to Yemen, Ayla was impressed by the great number of men riding motorcycles she would see everywhere in the country – so she started photographing them.
Those pictures are now a photobook called Real Prince, publishd by Oodee. The book is part of Oodee's POV Female initiative, which aims at highlighting the work of five female photographers from the same city at every new release – more info here.
Hello Ayla, thank you for this interview. What are your main interests as a photographer?
My main interests are people and places, people in places, the effect of people on places and the effect of places on people. And finally, the effect of all of that on me.
Who are the men we see in the Real Prince images? Do they lead a particular lifestyle like some groups of motorcycle riders do in the West, or are they simply passionate about motorcycles?
These men were everywhere, in every city and village I visited in Yemen. Most of the time, they were parked on the side, always in groups, lingering, loitering and chewing khat [a flowering plant with stimulant qualities very common in Yemen]. And when they weren't passing time, they were driving around at full speed acting as unofficial taxis, with clients hopping on and off. Practical, cheap and fast.
Basically these motorcycles acted as a means of transportation, a means to an end, and they also seemed to fulfill the men's desire in taking part of a community, a gang.
How did you come to know about this subculture, and why did you decide to photograph them?
It was a sort of "movement" that stood out for me the moment I arrived in Yemen and I ended up obsessively trying to capture it during my whole stay there, an uncontrollable urge I guess. The men riding the bikes looked like cowboys and warriors, so effortlessly cool.
Yemen in general was one of the strangest most displacing places I have ever visited. It felt like traveling back in time. Everything around me looked like a scene from Lawrence of Arabia. There was something about these men, the way they dressed, the jambiyas [a type of dagger] they carried around their waists, the cigarettes burning between their lips and at their fingertips, Yemen's fascinating architecture in the backdrop – It was too cinematic and surreal. It had to be documented.
What does the motorcycle represent for these men? Power, status, freedom, charm?
The men personalize their rides. They use goat skin, tassels, carpets, stickers and all other forms of embellishments. Some even had elaborate sound systems and little tv players! For them, the motorcycle represents individuality, style, rebellion, freedom, power, unity, honor – they are the easy riders of the Arabic peninsula.
Did your subjects have any problem with being photographed by a woman?
Surprisingly, it was very easy for me to photograph in Yemen, people there loved being photographed. They rarely see tourists so they were as fascinated by me as I was by them. The fact that I spoke Arabic also helped.
The riders in particular were proud and oozing masculinity, and it almost felt like they wanted to be photographed – no matter by whom.
What struck you the most about these men?
Other than their unique aura, it was also about being around them and having them pose for me and connect for a split second while I captured the image. It made me very much aware of who I am. An outsider. A woman, and hopefully, their messenger and link to the outside world.
Choose one of the Real Prince photos you are particularly attached to, and tell us why.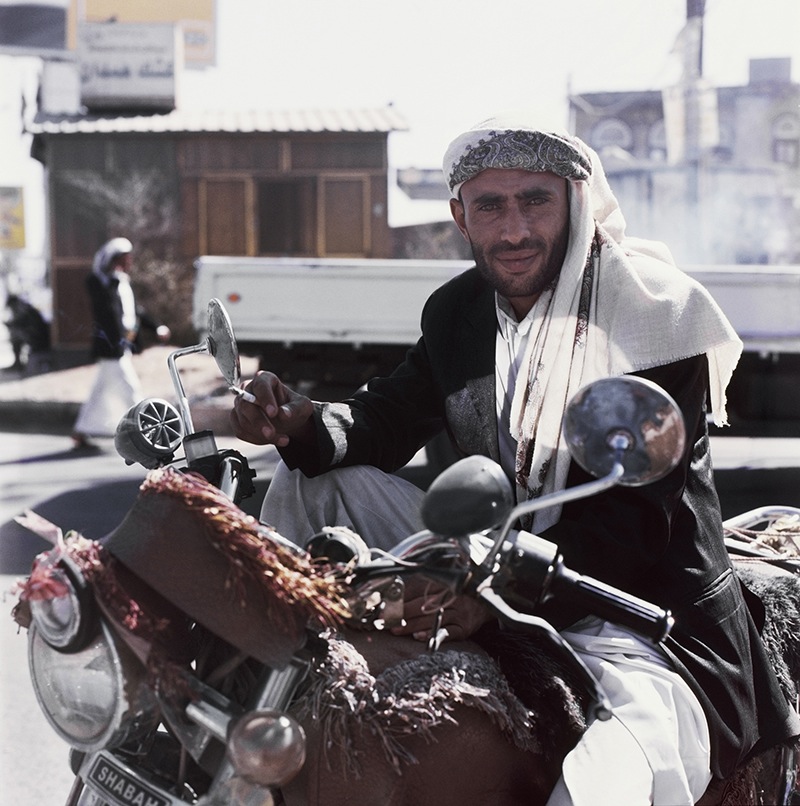 I like him. I think he is very charming.
Who are some of your favorite contemporary photographers?
The ones I consider idols have passed away. But I also love Viviane Sassen, Taryn Simon, Martin Parr (always and forever), Wolfgang Tillmans, Ren Hang (it's more respect than love), Yto Barrada, Ryan McGinley's early work, Erik Kessel (as photo curator), Juergen Teller, Philip Lorca diCorcia, Max Pam…
Do you have any other passion besides photography?
Yes, music. Definitely music. I collect records and DJ sometimes, I also research and download new music on daily basis. I really enjoy driving, too – basically, driving aimlessly while listening to music to go around and take photos is my favorite thing to do in the world.
Choose your #threewordsforphotography.
Past. Present. Future.