Photos by Francesca De Chirico
Francesca De Chirico's Powerful Work Takes a Deeper Look at Transsexuality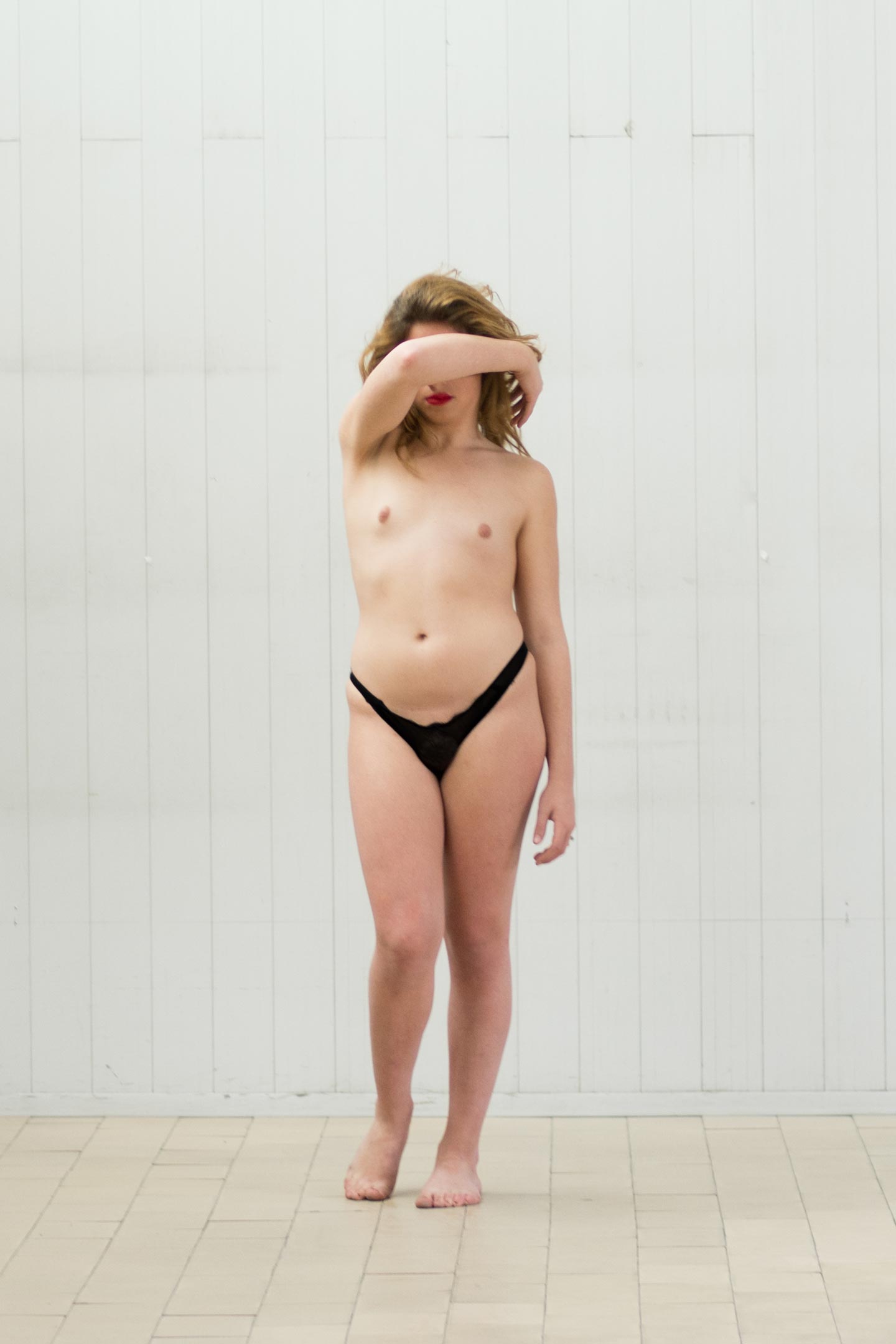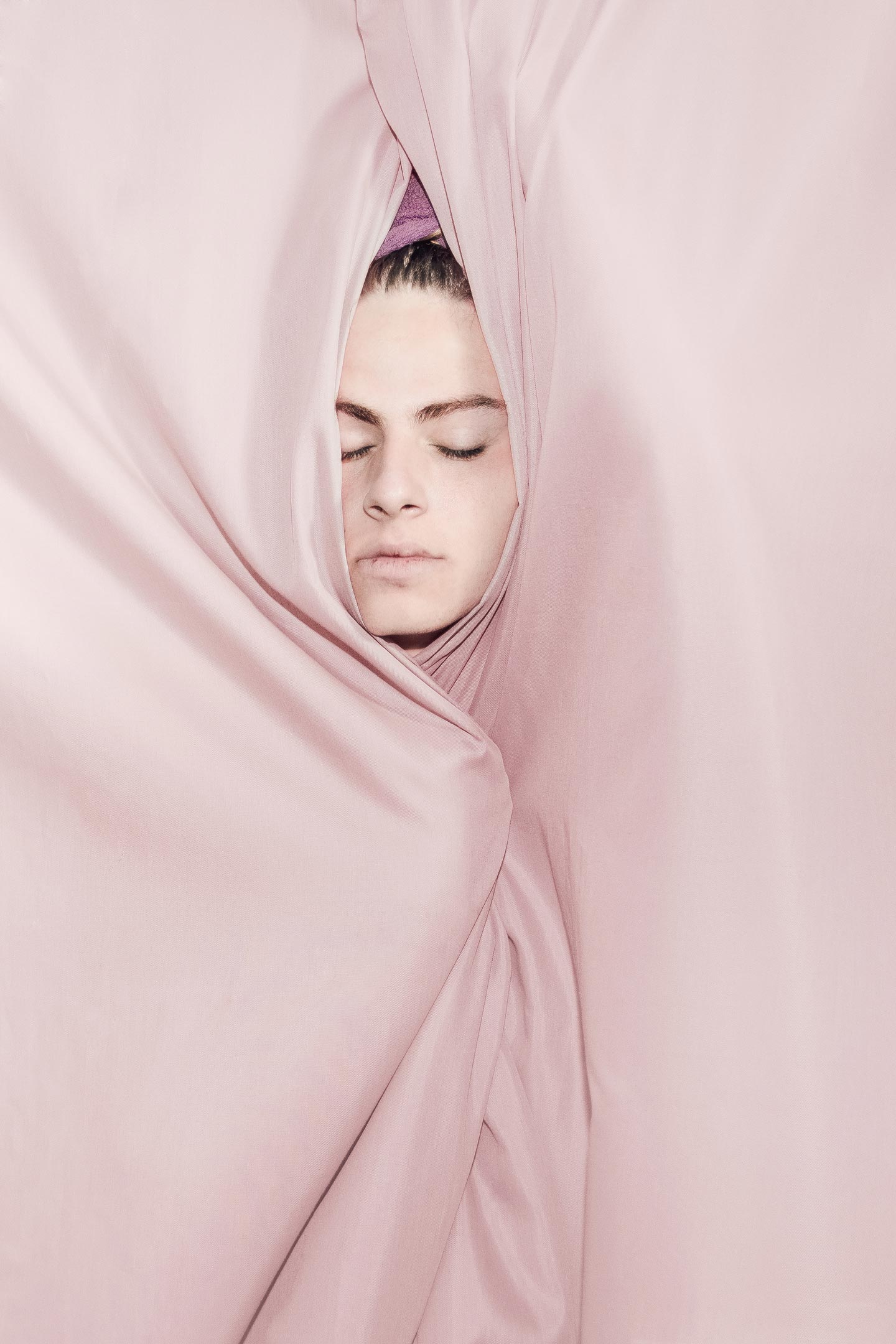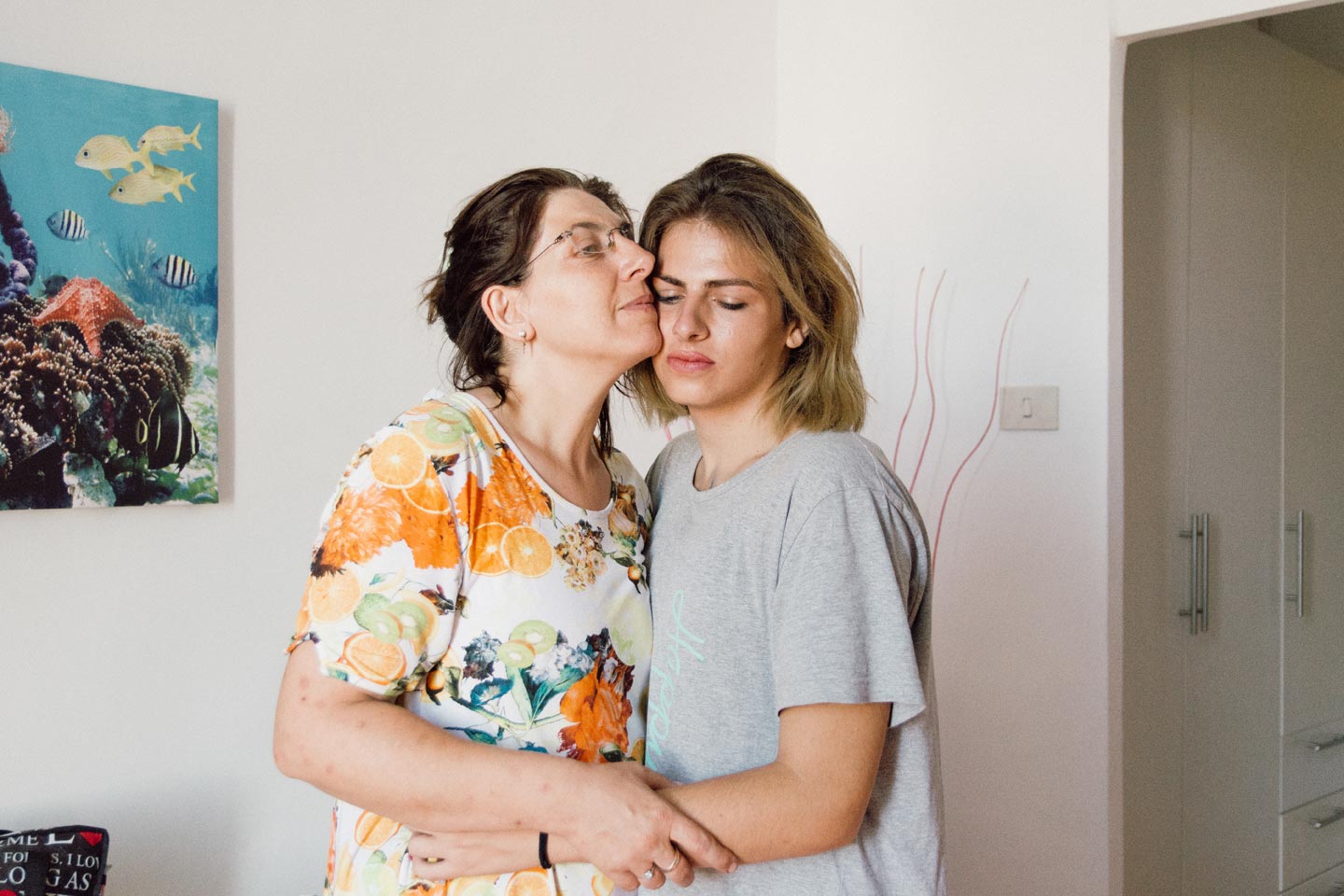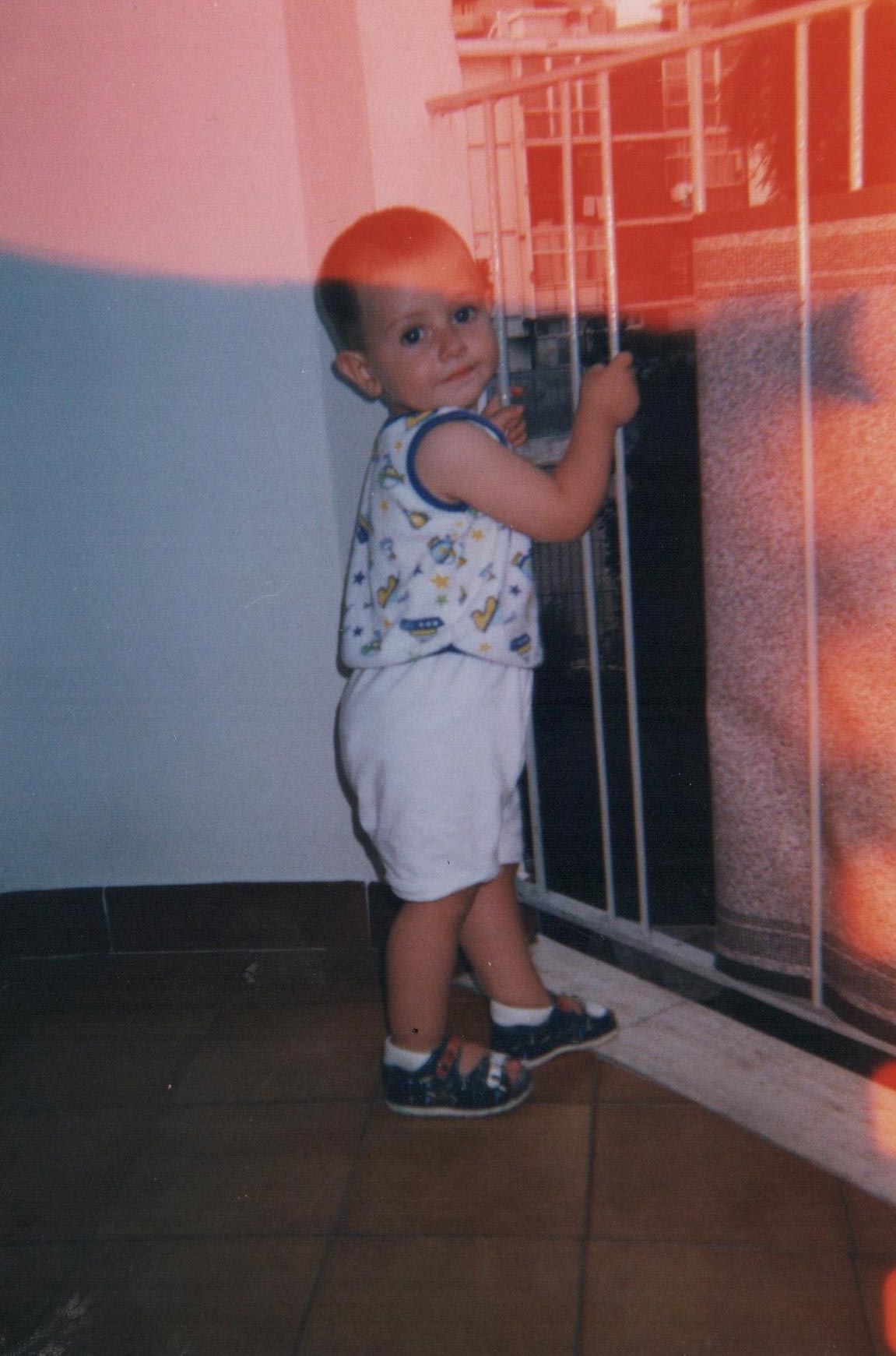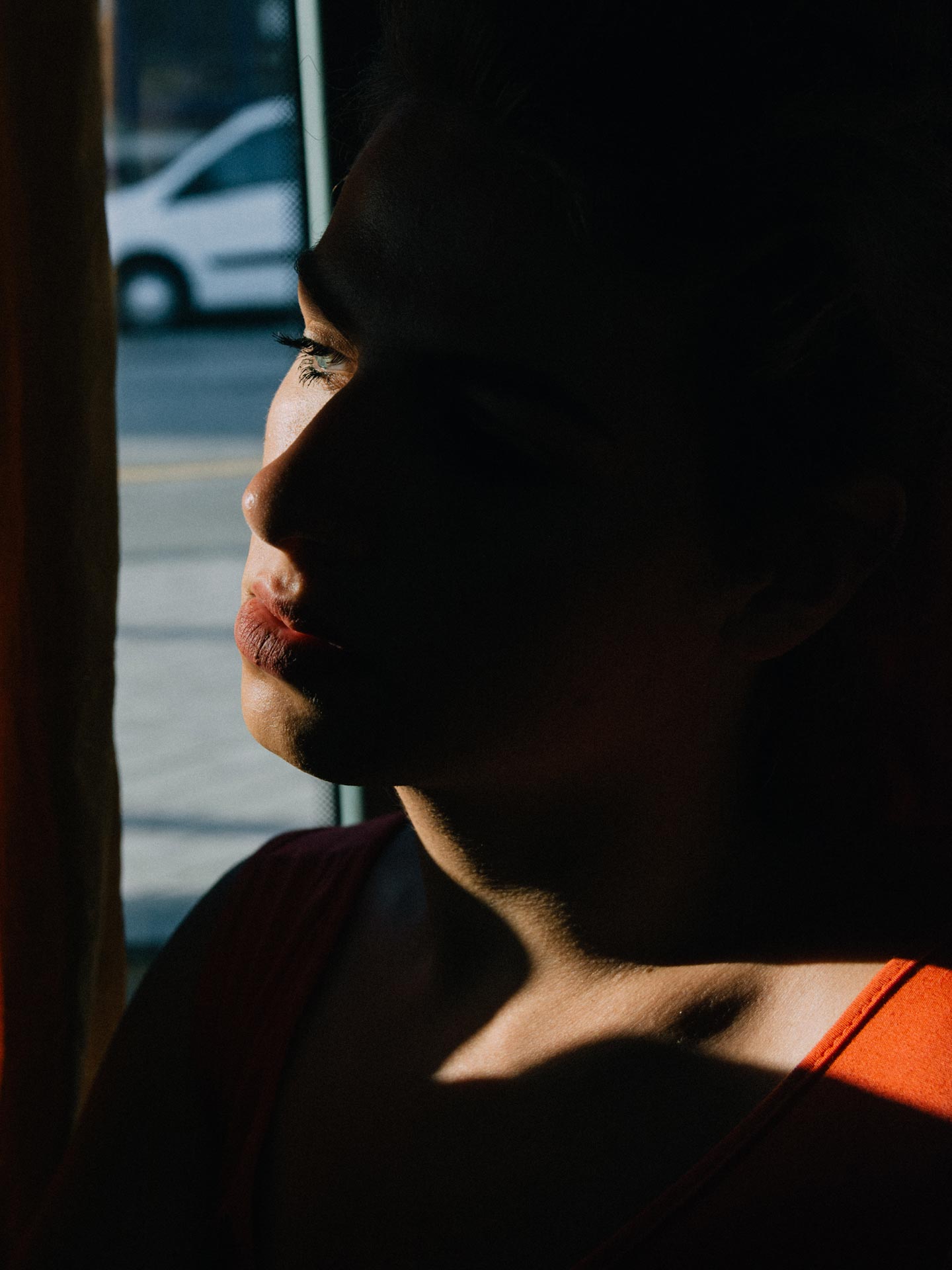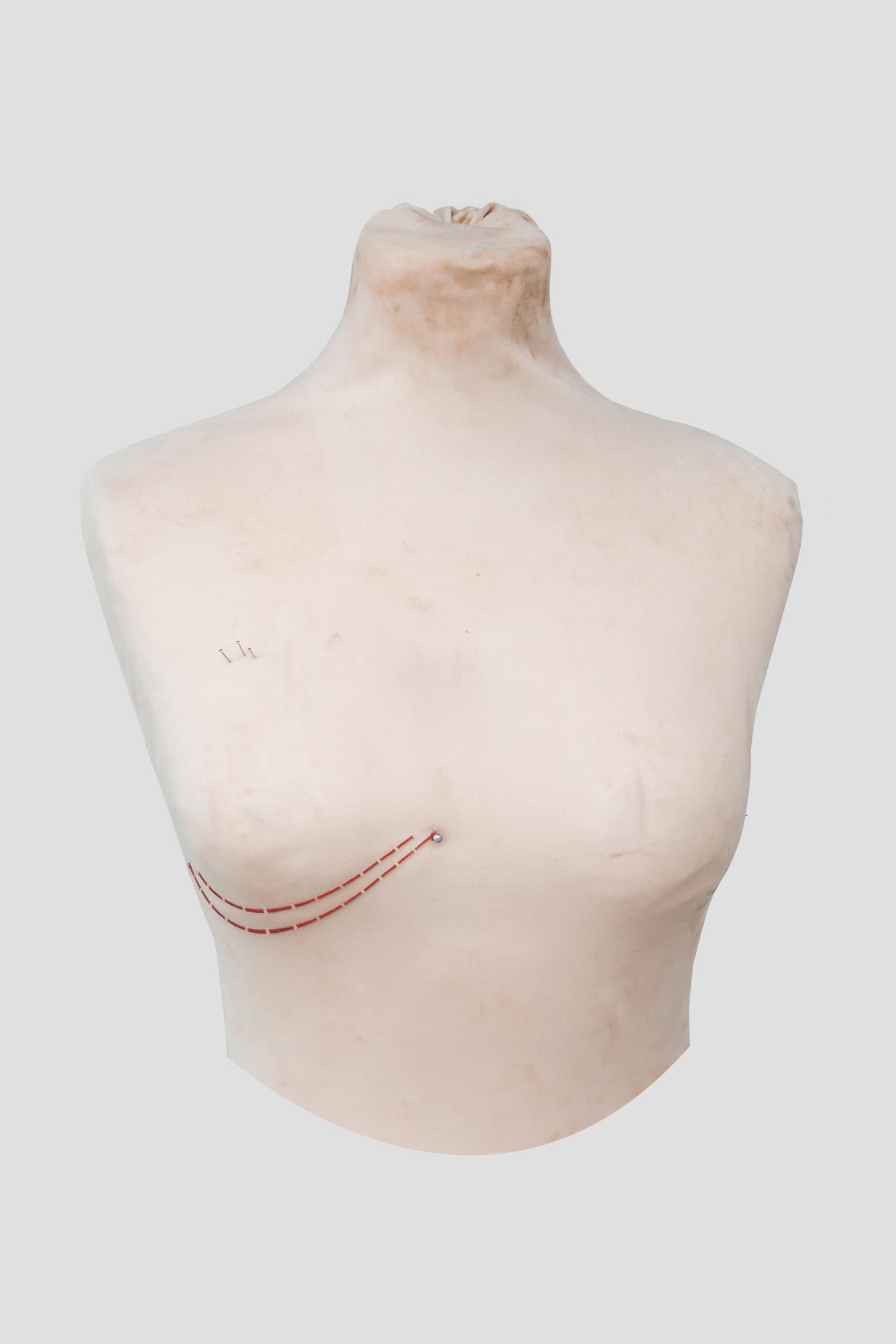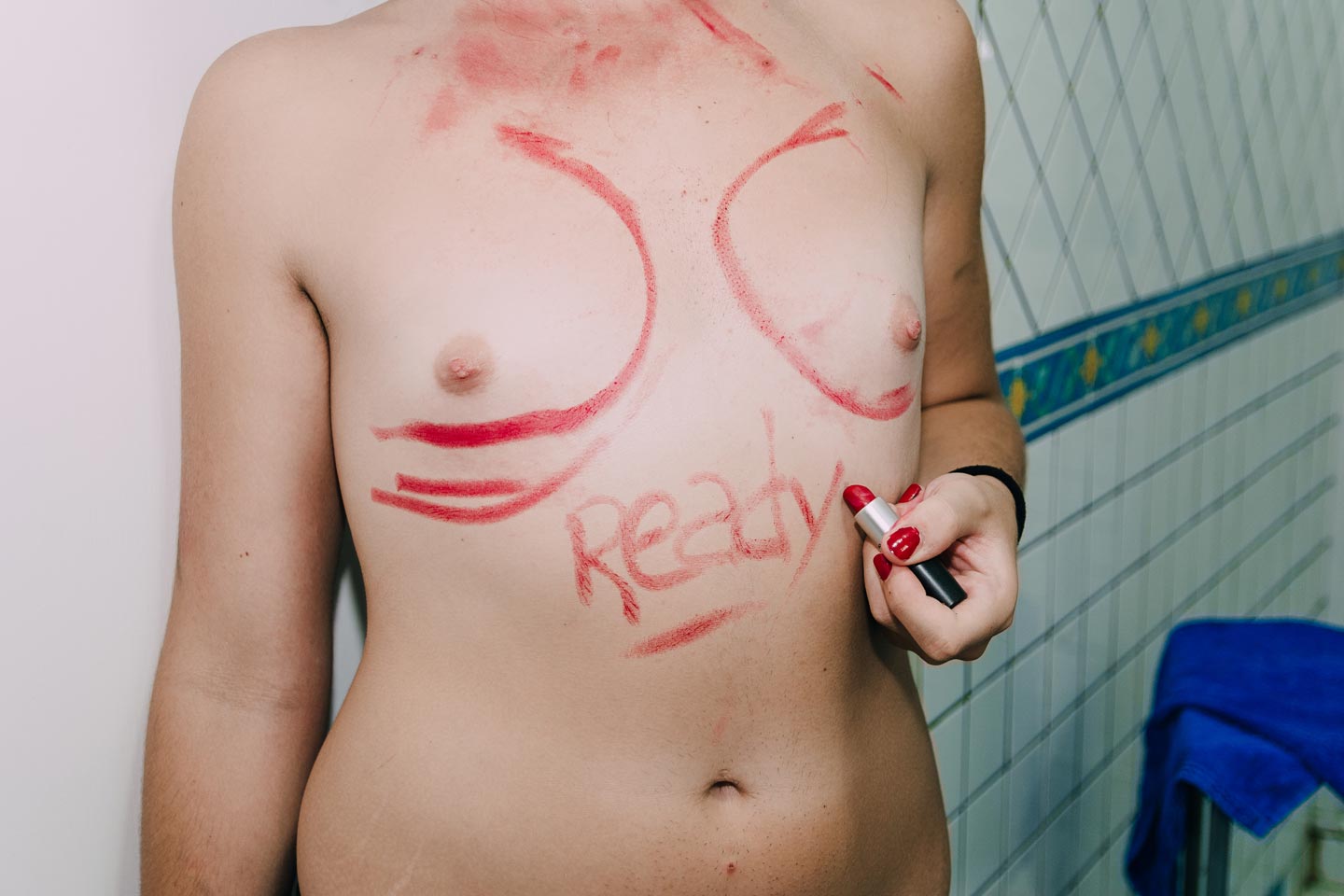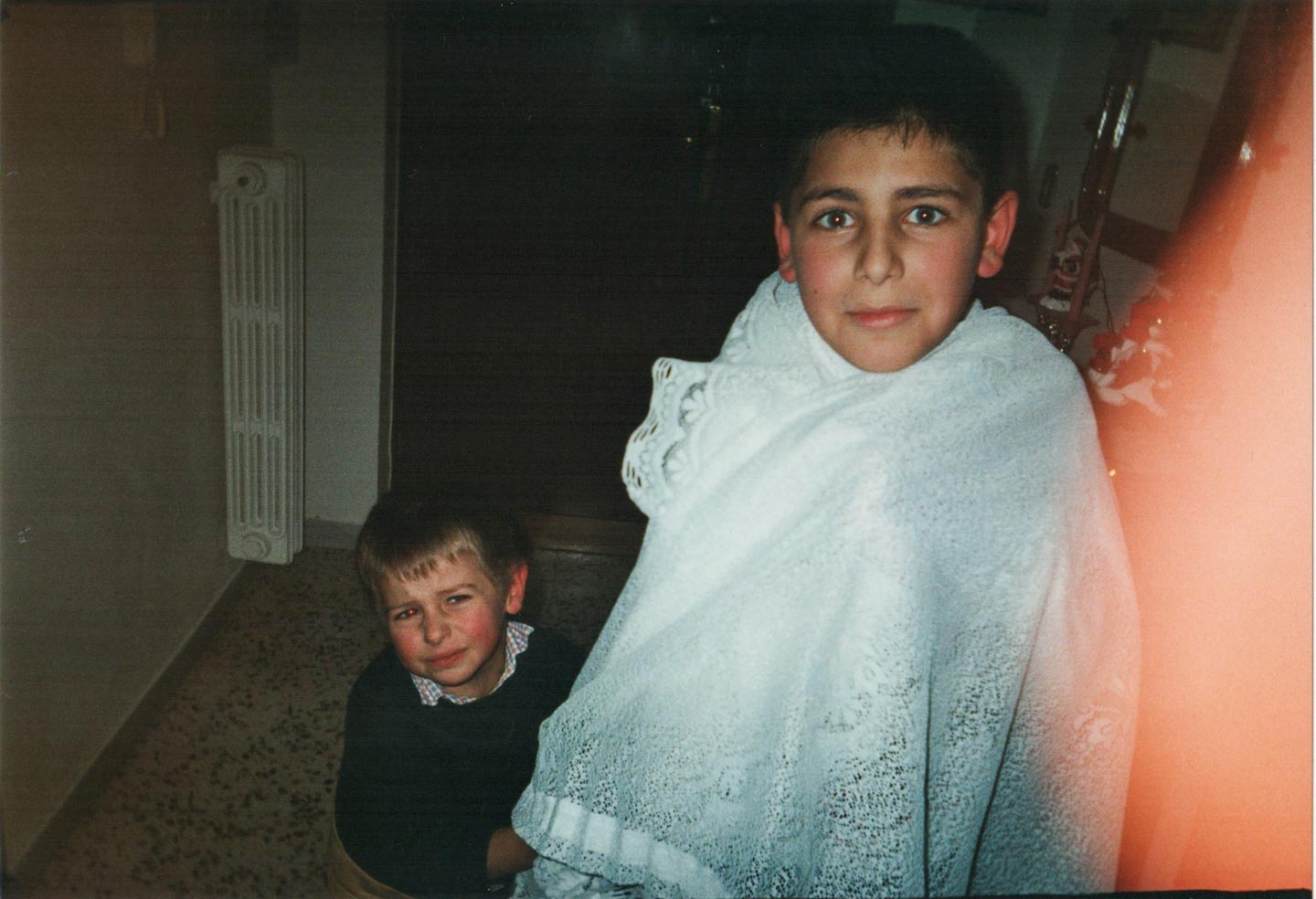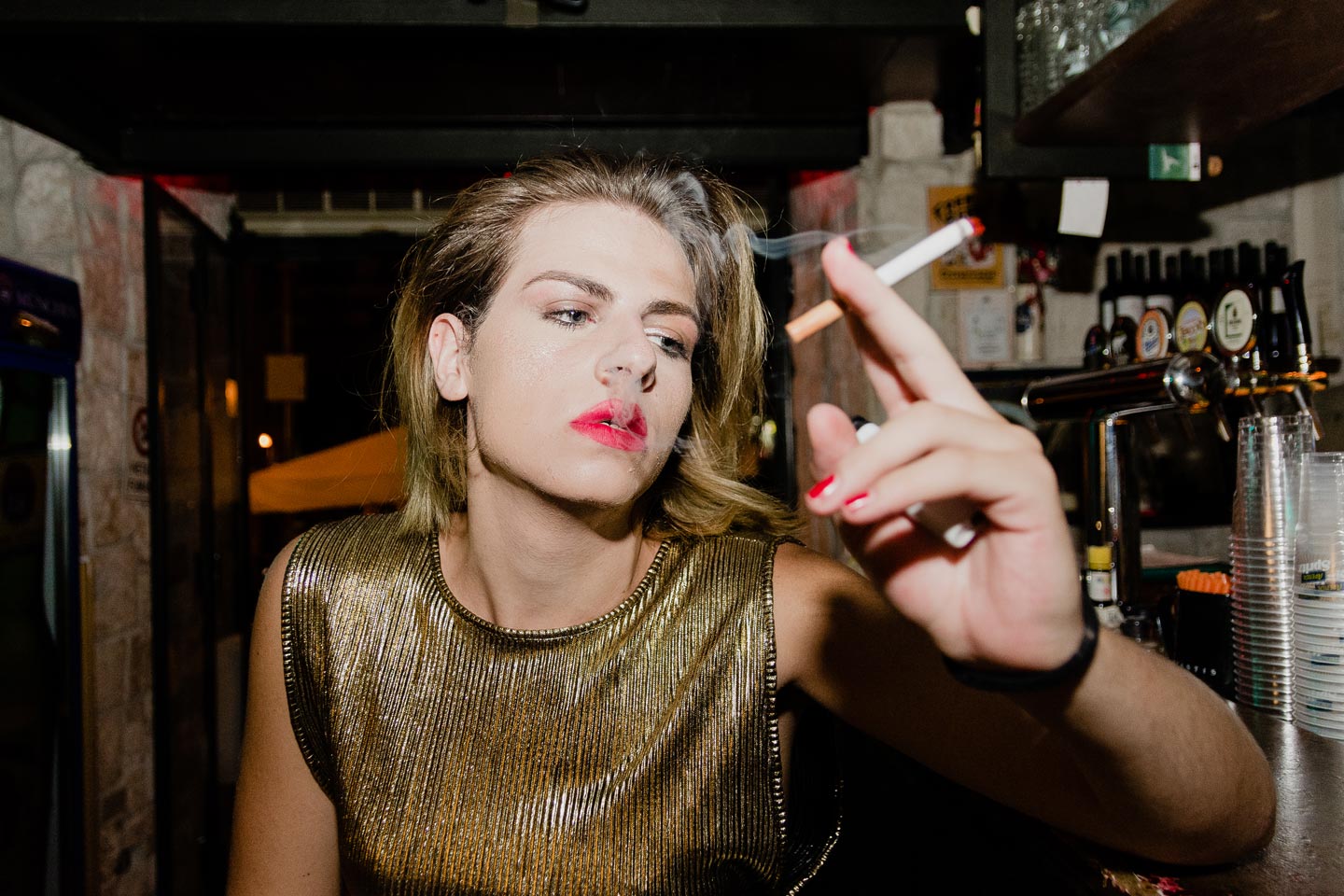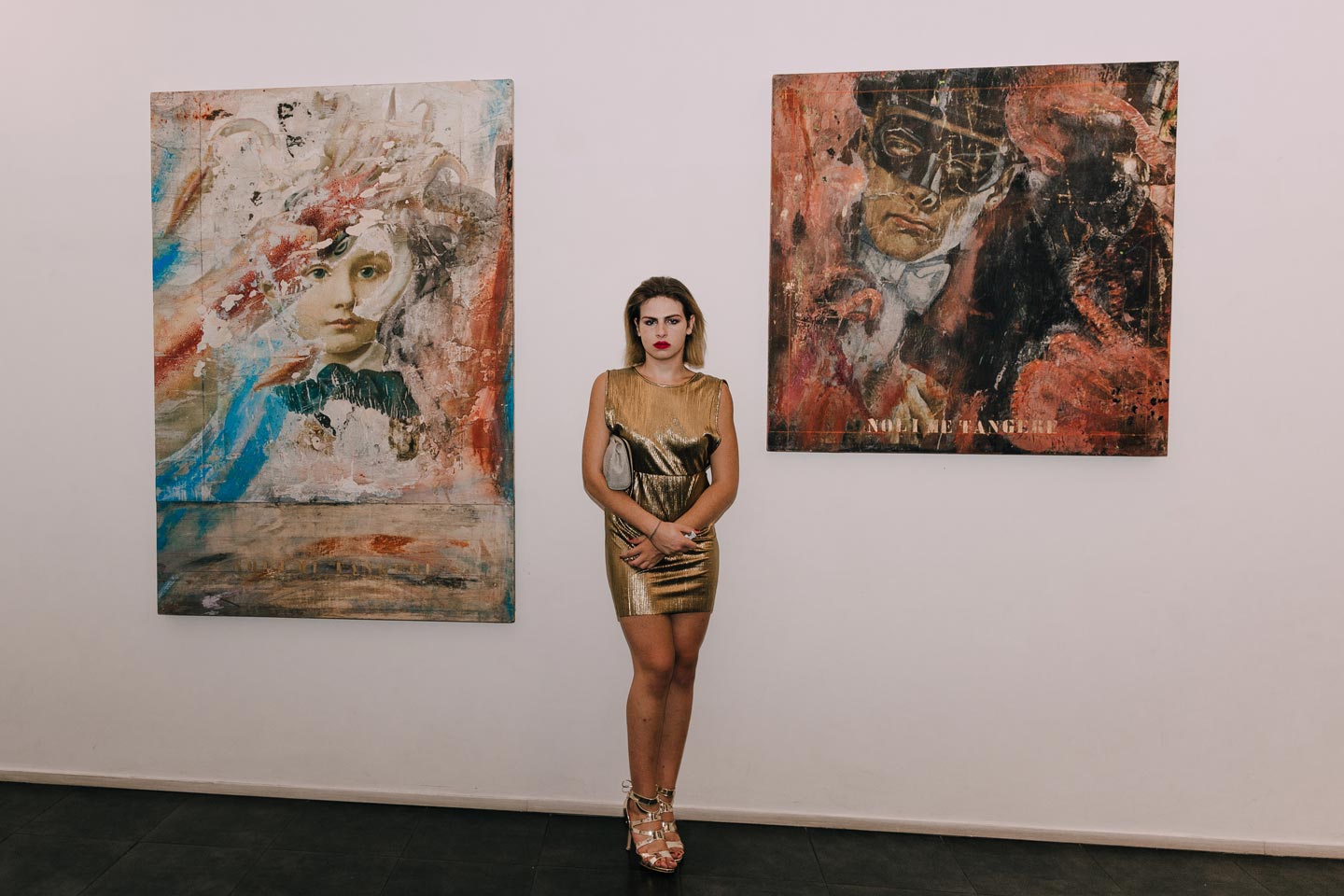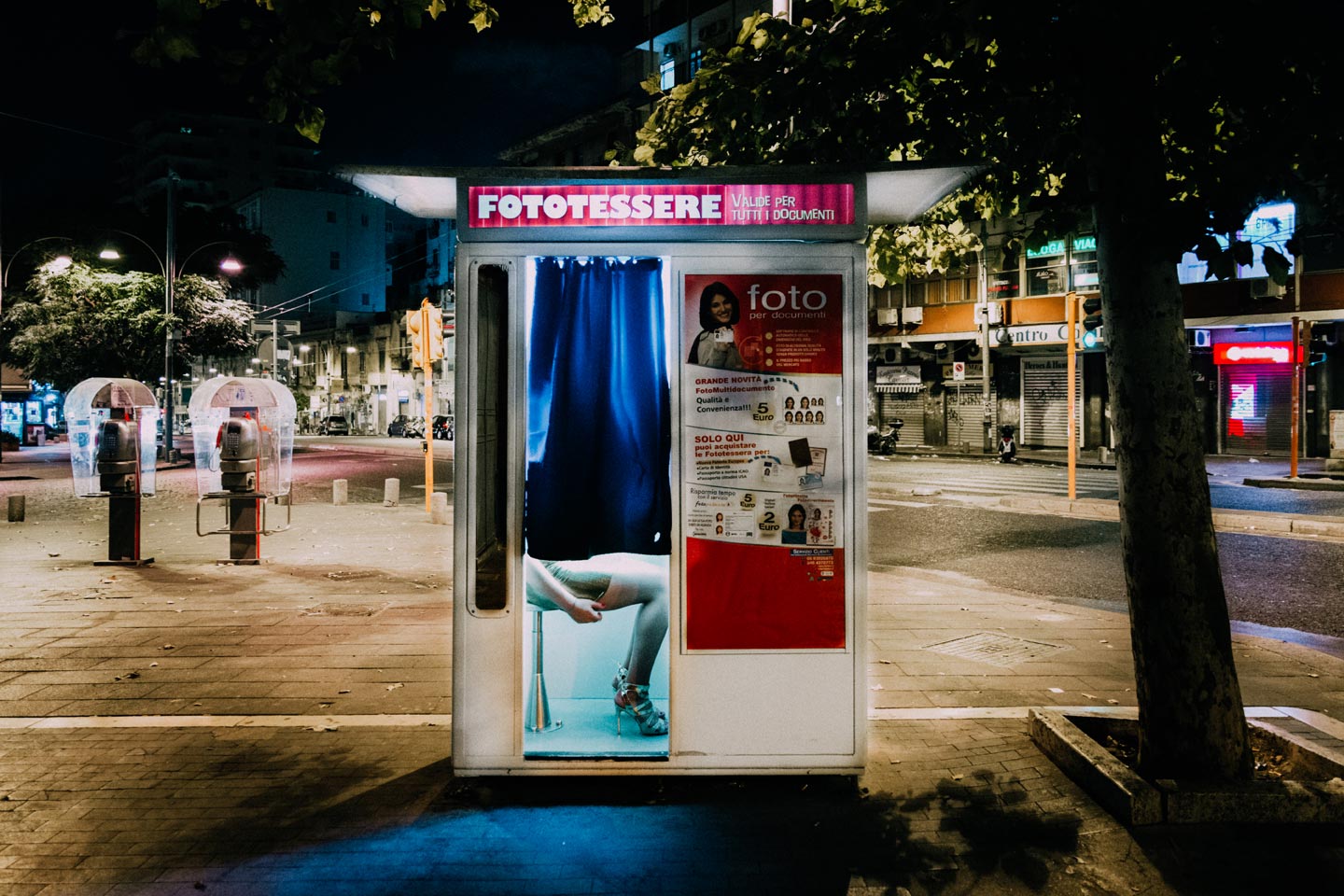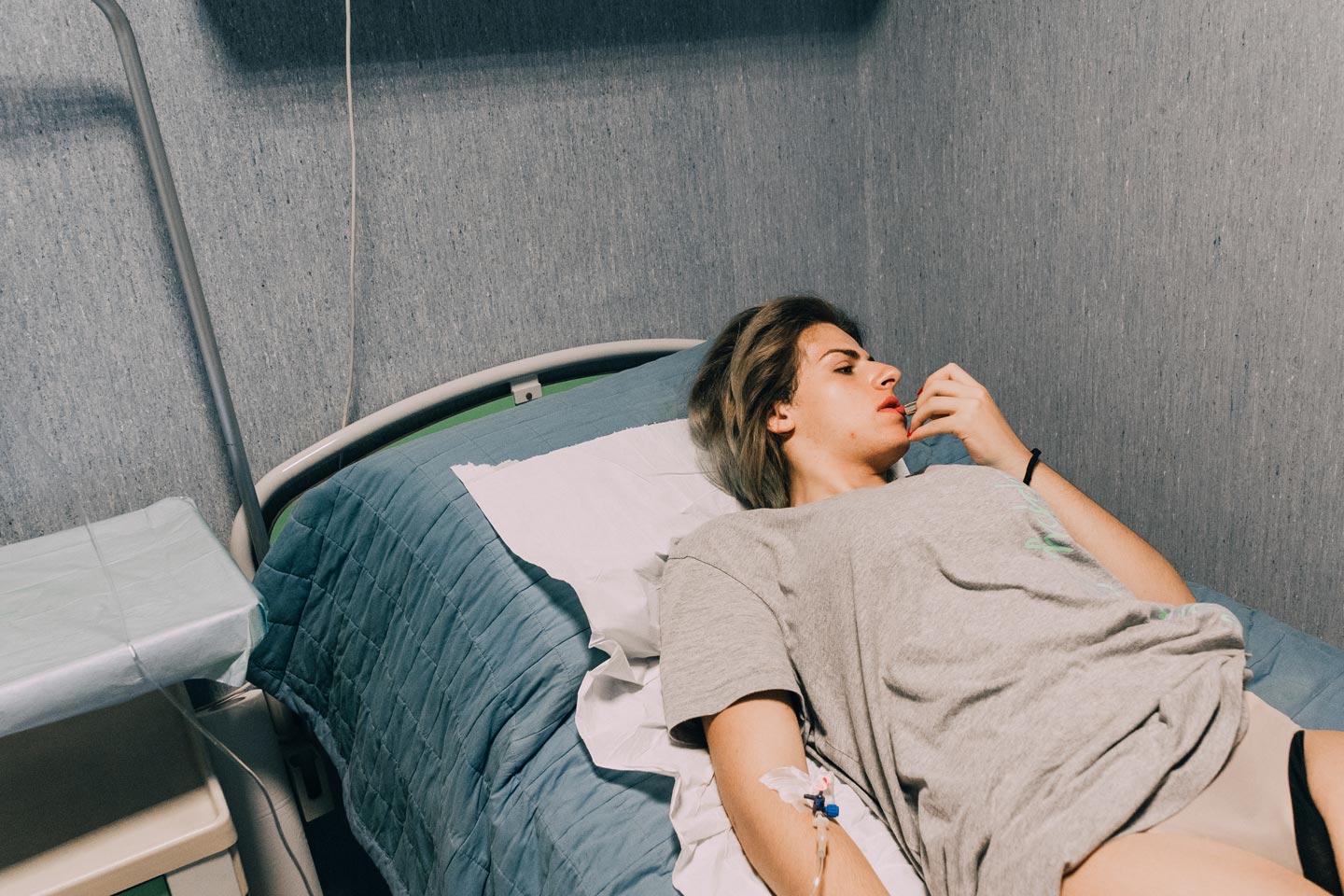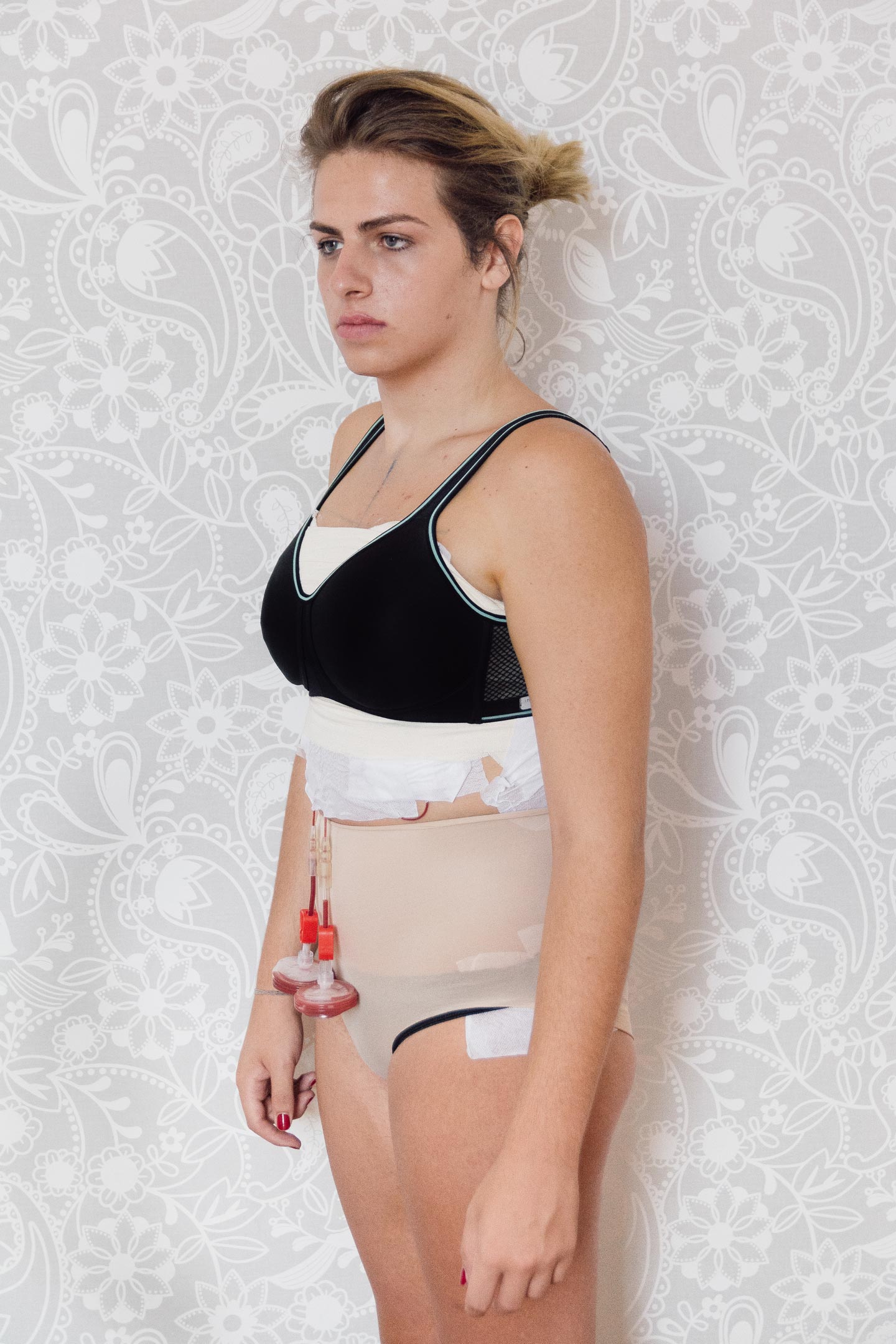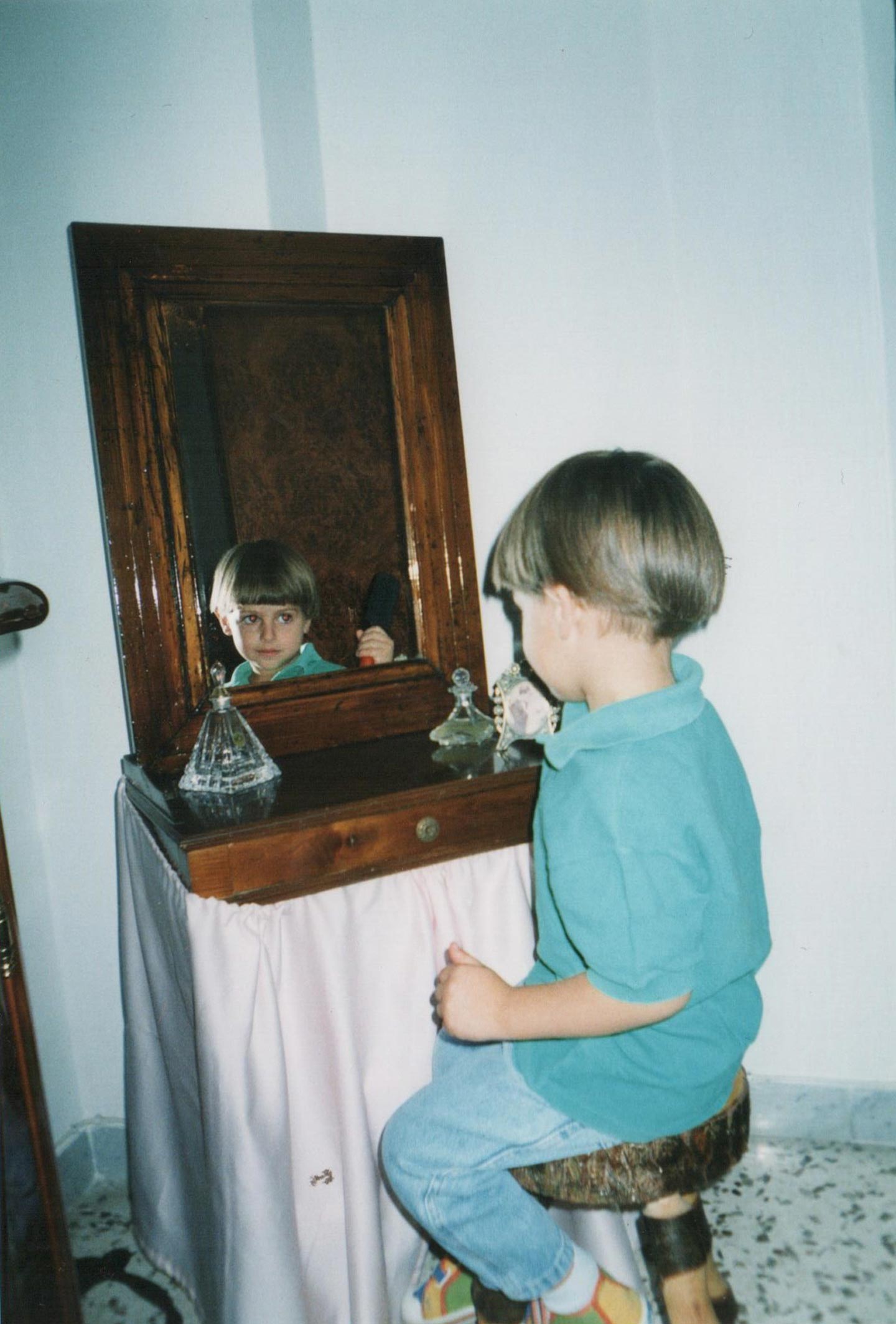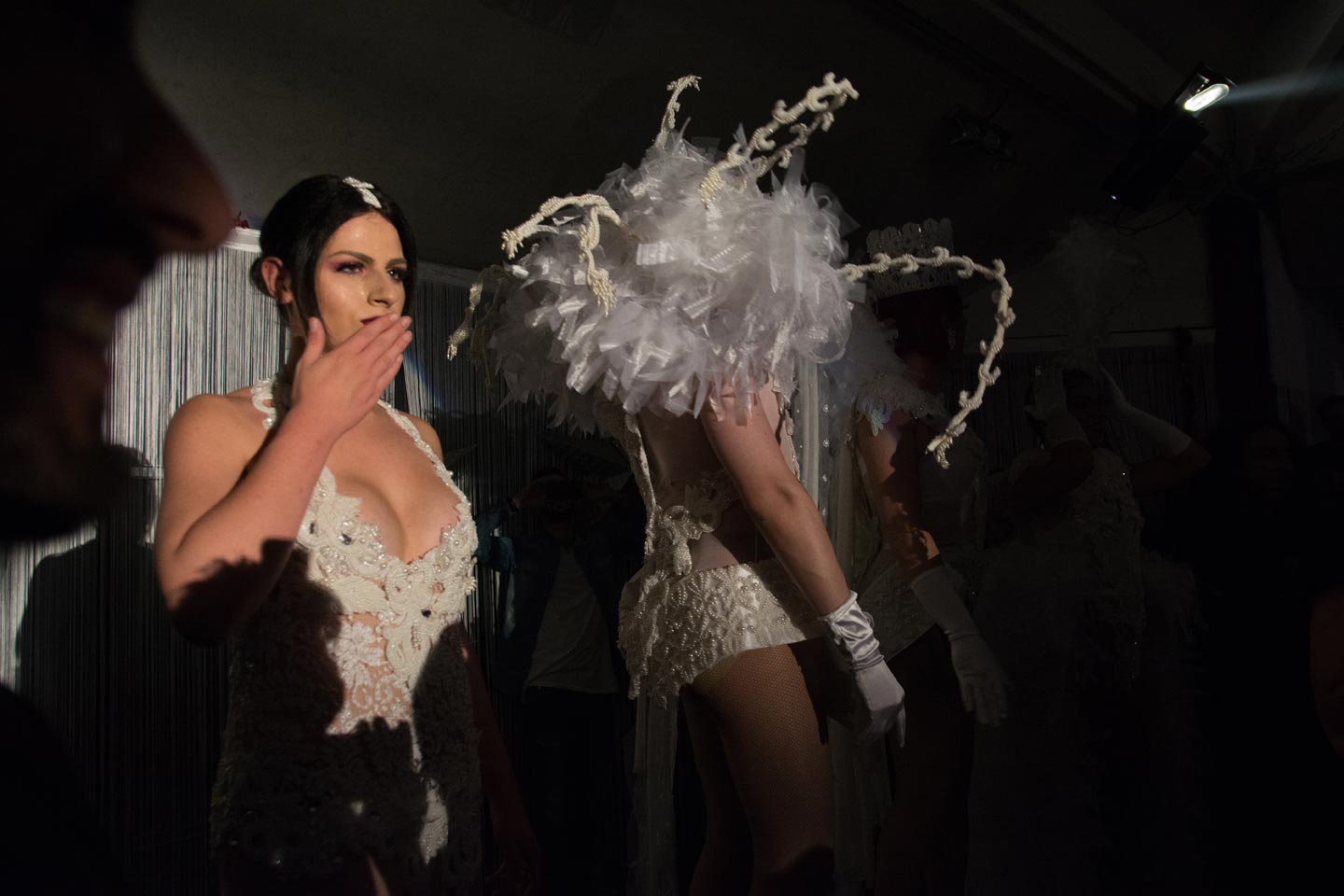 Being a man and becoming a woman (or viceversa) is an incredibly difficult process that requires transsexuals to face tremendous challenges, both physically and psychologically. Hardly would one have the strength to go through such an awful lot if there wasn't an intense, deep-rooted need at the base of such a life-changing decision. 22 year-old Italian photographer Francesca De Chirico's series Portrait of a Gender provides a deeper look at the often shallow representation of transsexuality through the pictures, old and new, of a girl called Nicole.
Hello Francesca, thank you for this interview. What are your main interests as a photographer? 
Hello everyone, thank you for taking a look at my work. In brief, I use photography to explore themes related with the body.
Please introduce us to Portrait of a Gender and the story of Nicole.
Portrait of a Gender is about a young body in a constant state of transition and experimentation. It's a story of liberation from feeling inadequate; the reaction to a stranger, stifling body. It's about bravery and loving oneself. It's a scream: "This is what I am".
How did you meet Nicole, and why did you decide to make a series about her story?
It was in March 2016. At that time I was working as an event photographer at a lounge bar close to where I live. Every time I would see her in that crowded and loud bar, she looked to me like a boat in the middle of the woods. There was something mysteriously fascinating about her ways and how she wore her elegant and sexy dresses. I introduced myself to her, she introduced herself to me. Her deep voice made everything clearer. She later wrote me on Whatsapp: "You're lucky, you've been given the gift of motherhood".
After chatting via phone for weeks, I decided to meet her again. I wanted to work with her because we had something in common: I was familiar with that feeling of being the prisoner of your body as I had to wear a corset for several years. Differently from me though, she had the willpower to face her condition, while I had total repulsion for that plastic body (I still bear the signs of a postural therapy gone wrong).
Portrait of a Gender mixes photos you took of Nicole with pictures of her as a child. Why did you include these pictures?
I felt it was necessary. When Nicole showed them to me she mentioned that those were the only ones she had; 'someone' in her family who didn't agree with her decision of becoming a woman had thrown them away. I've considered every single of those old pictures for what it was, isolating it from the context of the family album to give it new meaning within the continuum that is Portrait of a Gender. I think this reinforces the idea of a body in transformation.
Can you talk a bit about your approach to photographing Nicole? What did you want your images to capture?
At the beginning, I wasn't taking pictures at all—I would just listen to anything she said, and tried to understand more about some parts of our conversations. It was a reciprocal exchange: we shared intimate confessions, both happy and sad. But the themes involved with her story were so many that the only way to identify which direction my project had to take was to start photographing and making notes on a diary that I've used all along.
The first photo I took of her was done as a light test. She wanted to be portrayed. It took over two hours before she let herself go completely and became more transparent, so to speak. That's when I realized what I wanted to capture was her constant aspiration to femininity.
How did Nicole live the experience of being your subject, and what does she think when she sees herself in your photographs?
Sometimes she doesn't even recognize herself. Initially she would get bothered if I photographed her when she wasn't ready for it; she wanted to see herself at her best. With time, she understood that her beauty lied in her imperfections. She got emotional when I showed her the prints from the first part of the project: in that moment she truly saw the point of the photographs and of my presence in her life.
Did you have any specific references or sources of inspiration in mind while working on Portrait of a Gender?
So many, and so diverse! Anything from Pedro Almodovar's films to Mina's songs; from the sense for the spectacular of artists like Madonna and Lady Gaga to psychology books. As far as photography goes, the works of great authors like Ren Hang, Robert Mapplethorpe, Herb Ritts, Mustafa Sabbagh, etc.
How do you hope viewers react to Portrait of a Gender, ideally?
This is the most difficult question. I hope my pictures inspire people to see transsexuality in a different way than how it's usually depicted. It's not easy to work on such delicate themes: you run the risk of propagandizing the message. However, I think stories like Nicole's can offer a deeper perspective to superficial ideas. As a viewer, I would ask myself a few questions.
What have been the main influences on your photography?
I love environmental portraits, whether they are documentary or fashion. I find it very interesting when a portrait becomes the key into a layered, intimate story. I was influenced by the photography of August Sander and Joel Sternfeld as well as that of Richard Avedon: his Marylin is my starting point.
Who are some of your favorite contemporary photographers?
Anni Leppälä, Alec Soth e Laia Abril are my favorite, for different reasons. They all use different approaches, but something of each one of them keeps coming back to my mind while I work.
Choose your #threewordsforphotography.
Identity. Body. Gender.