Photos by Angélique Stehli
There's a Science-Backed Reason Why These Prison Cells are Pink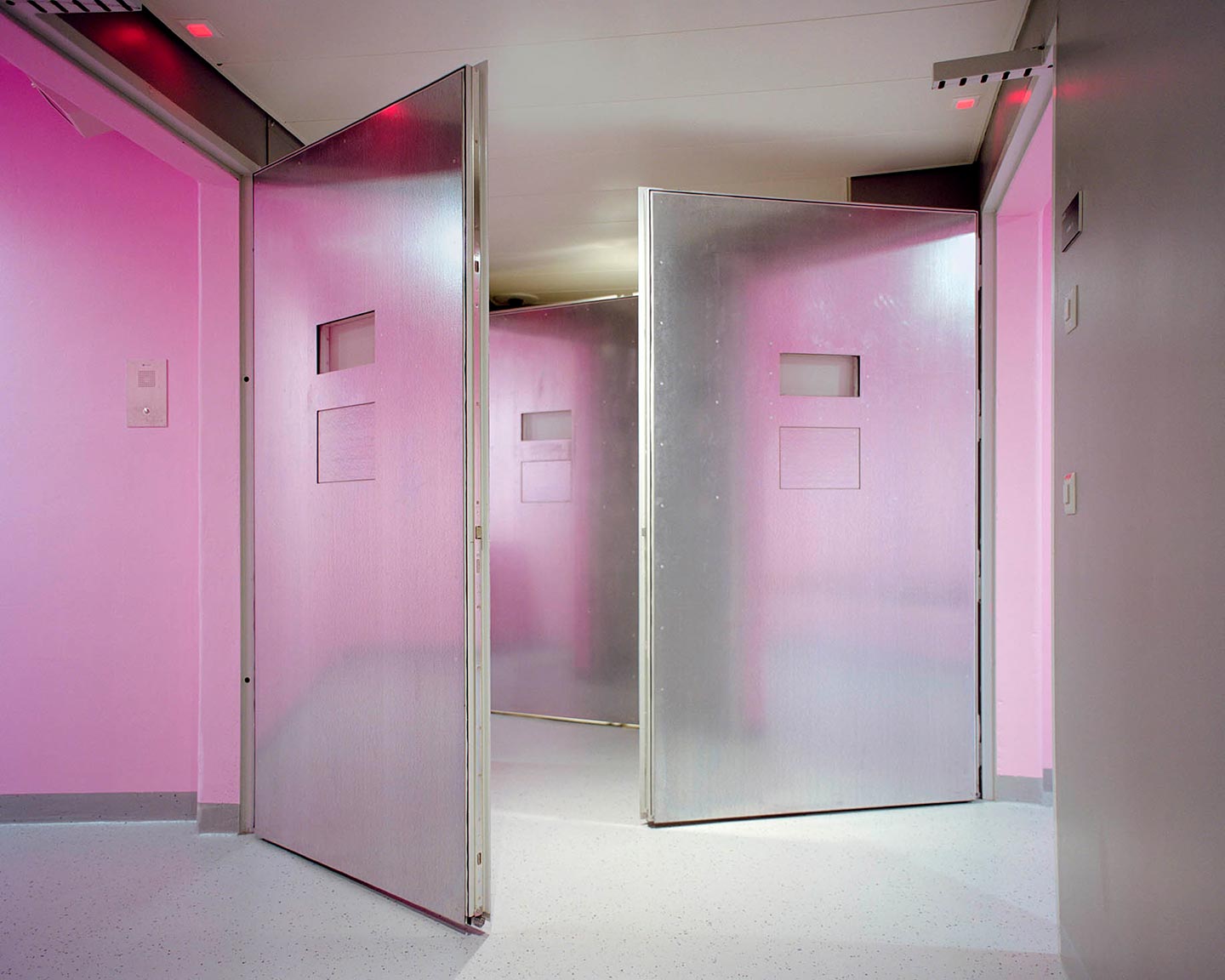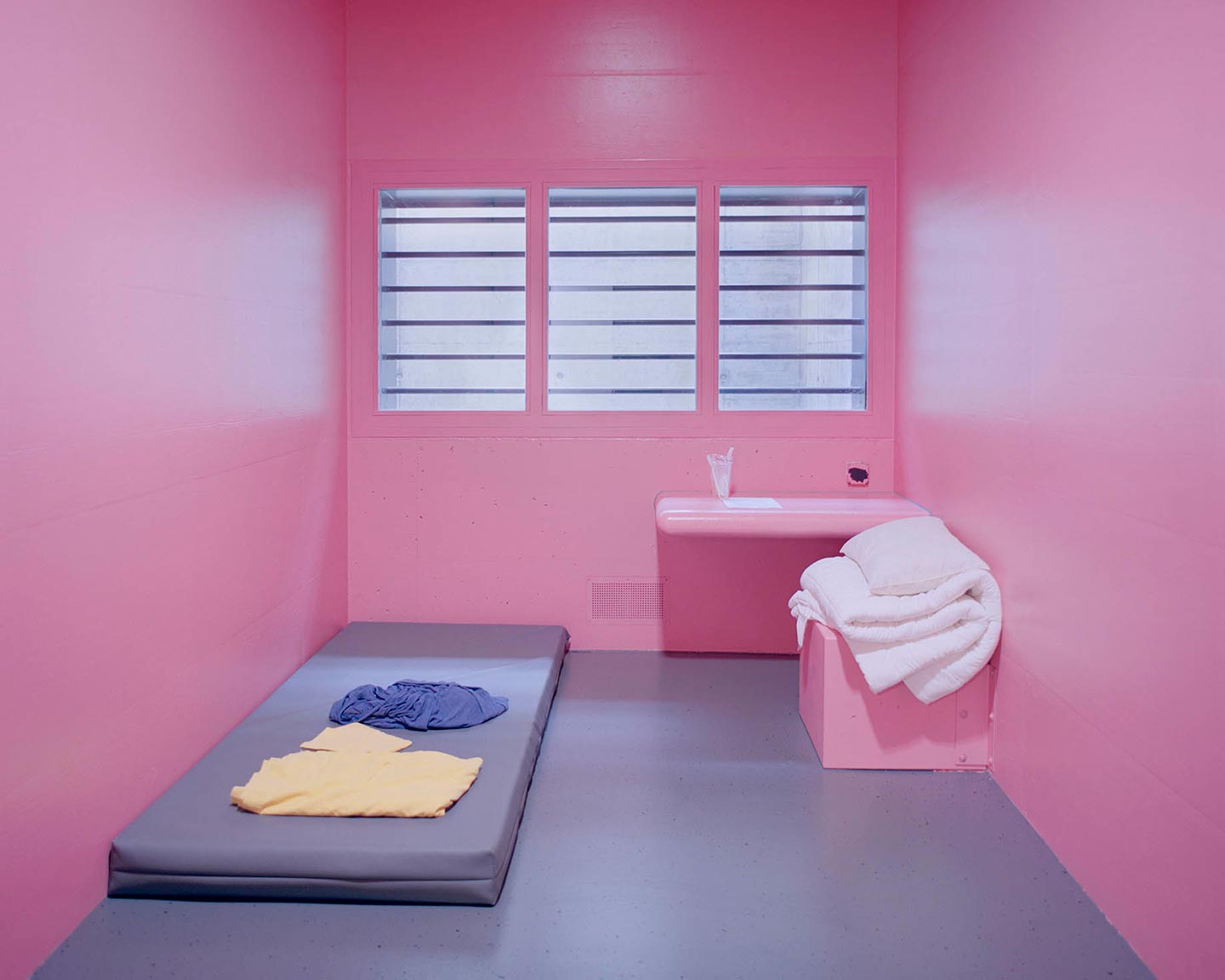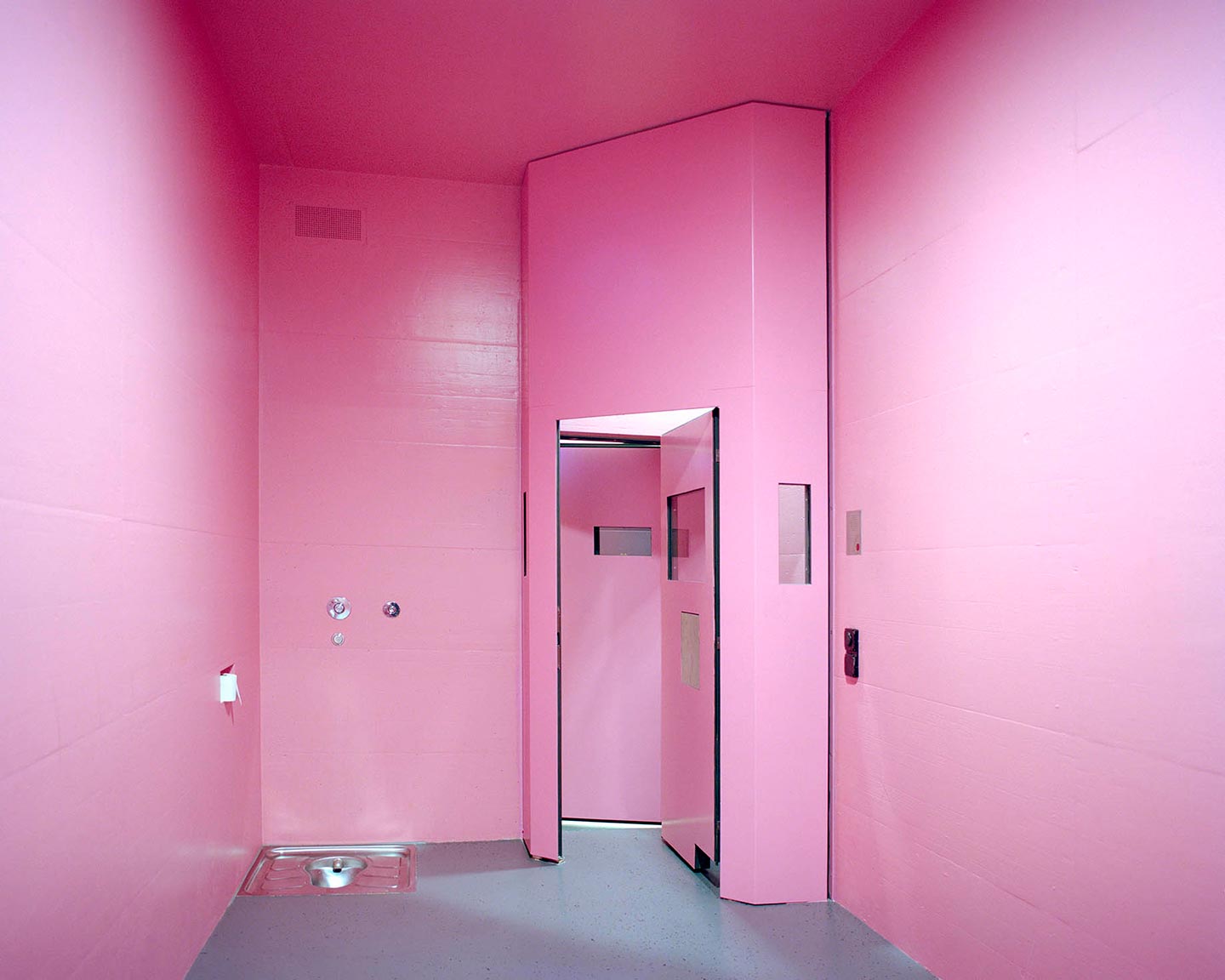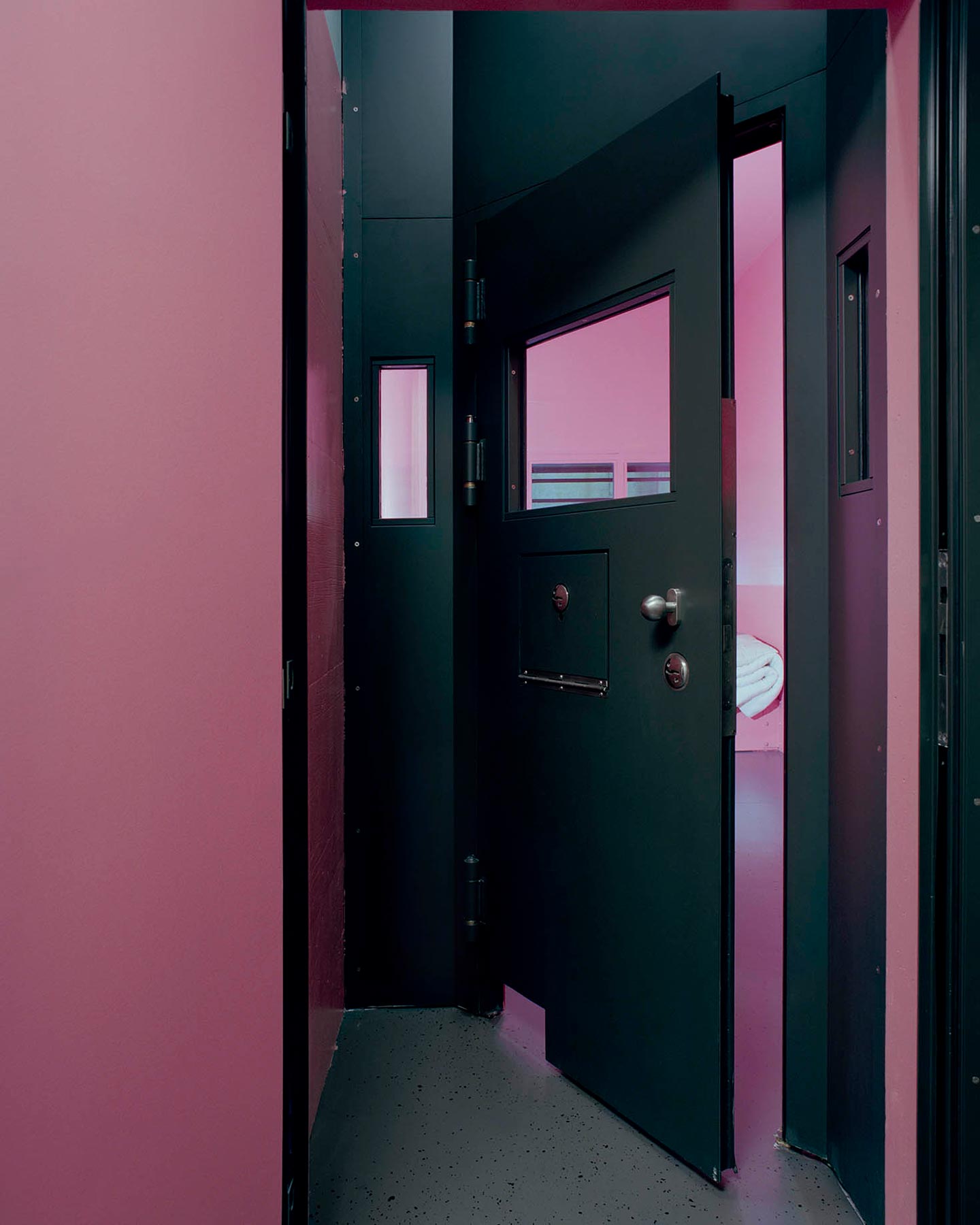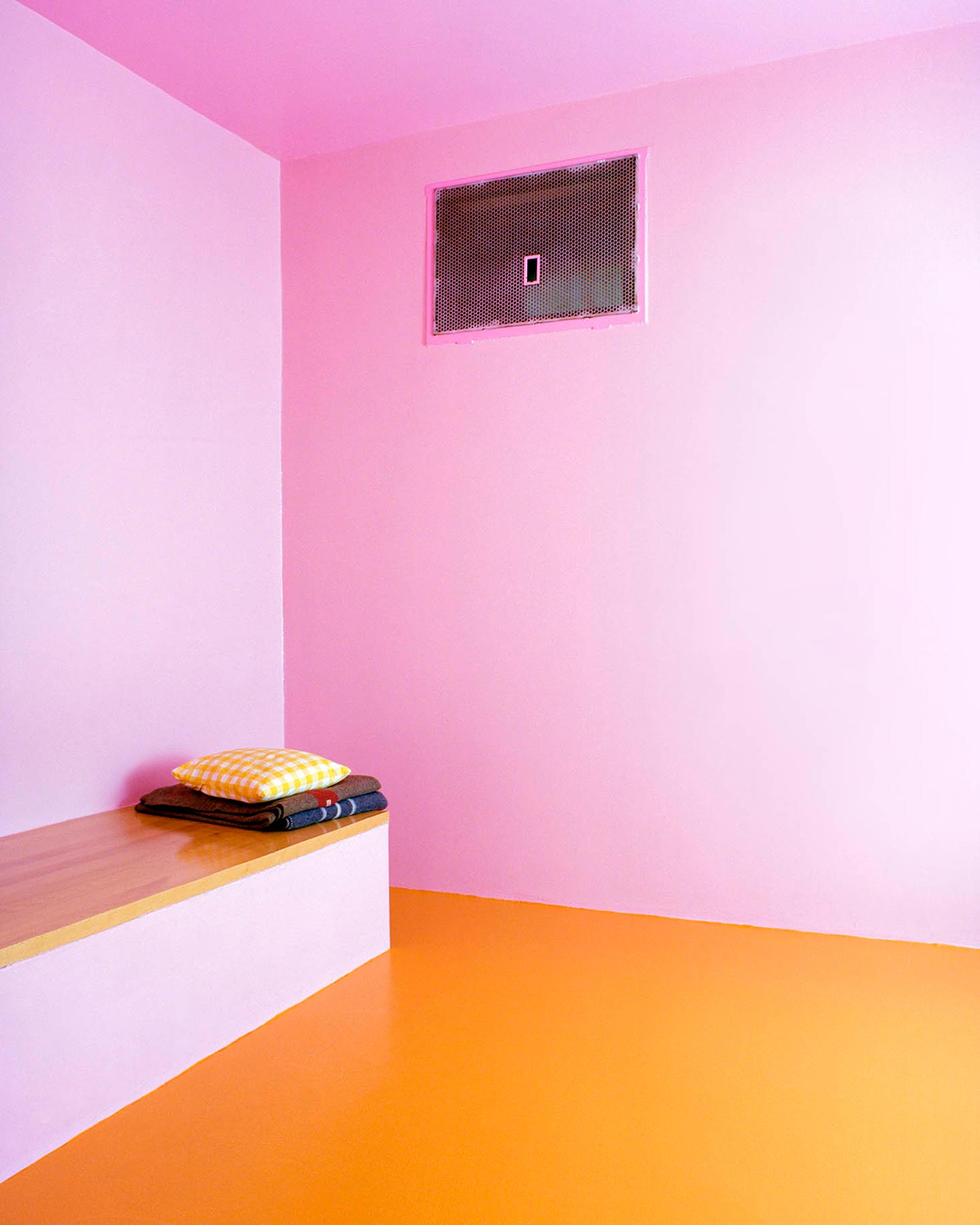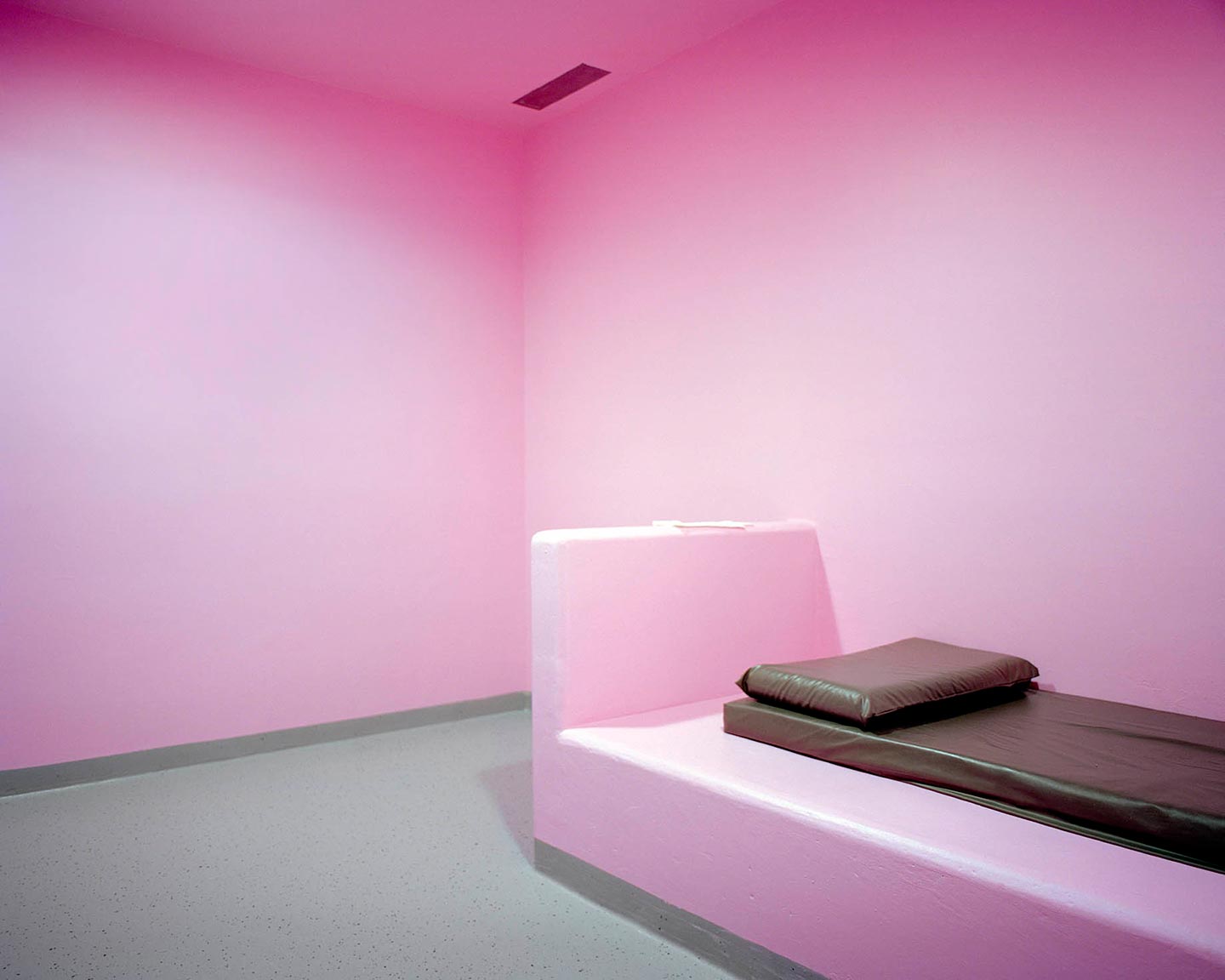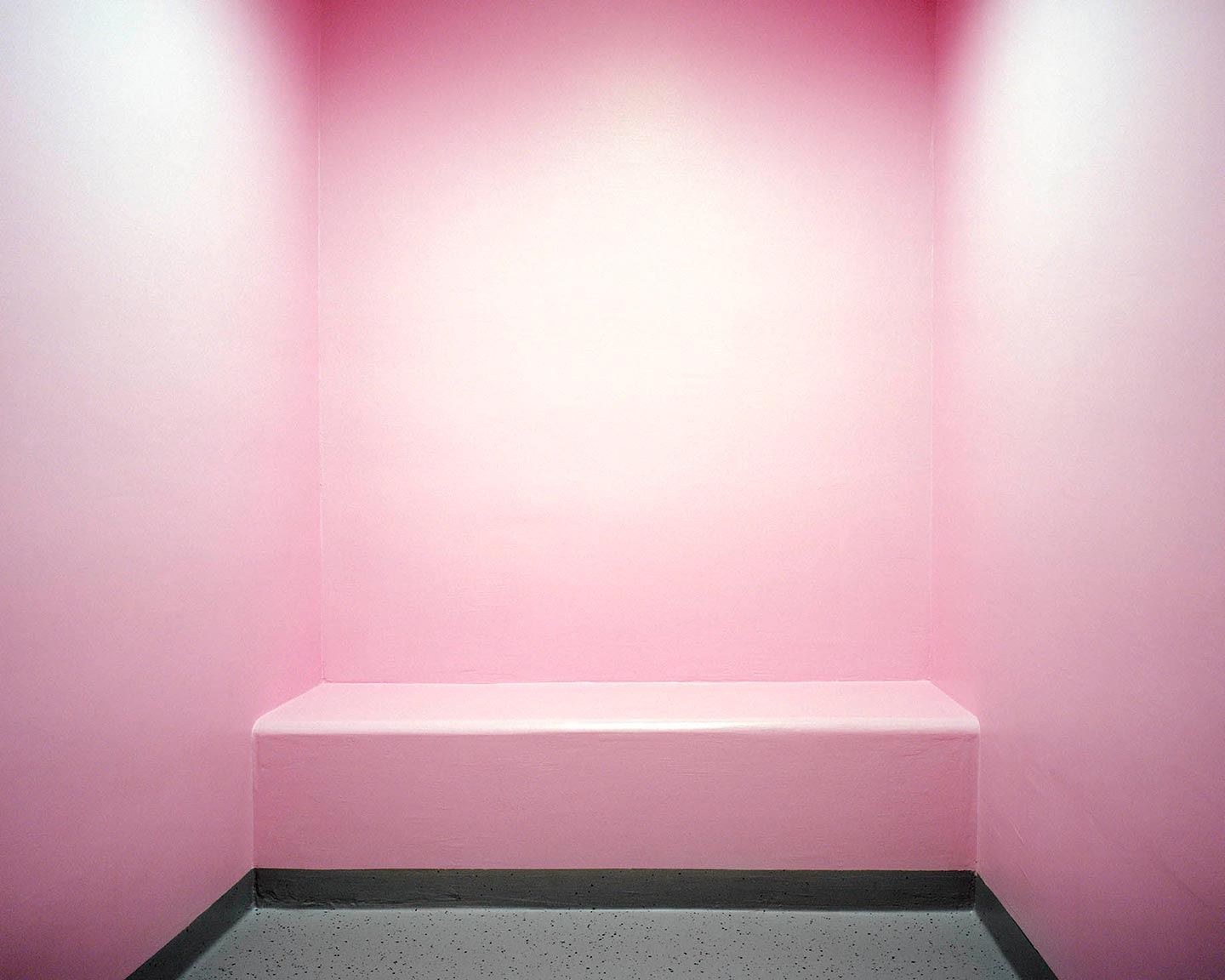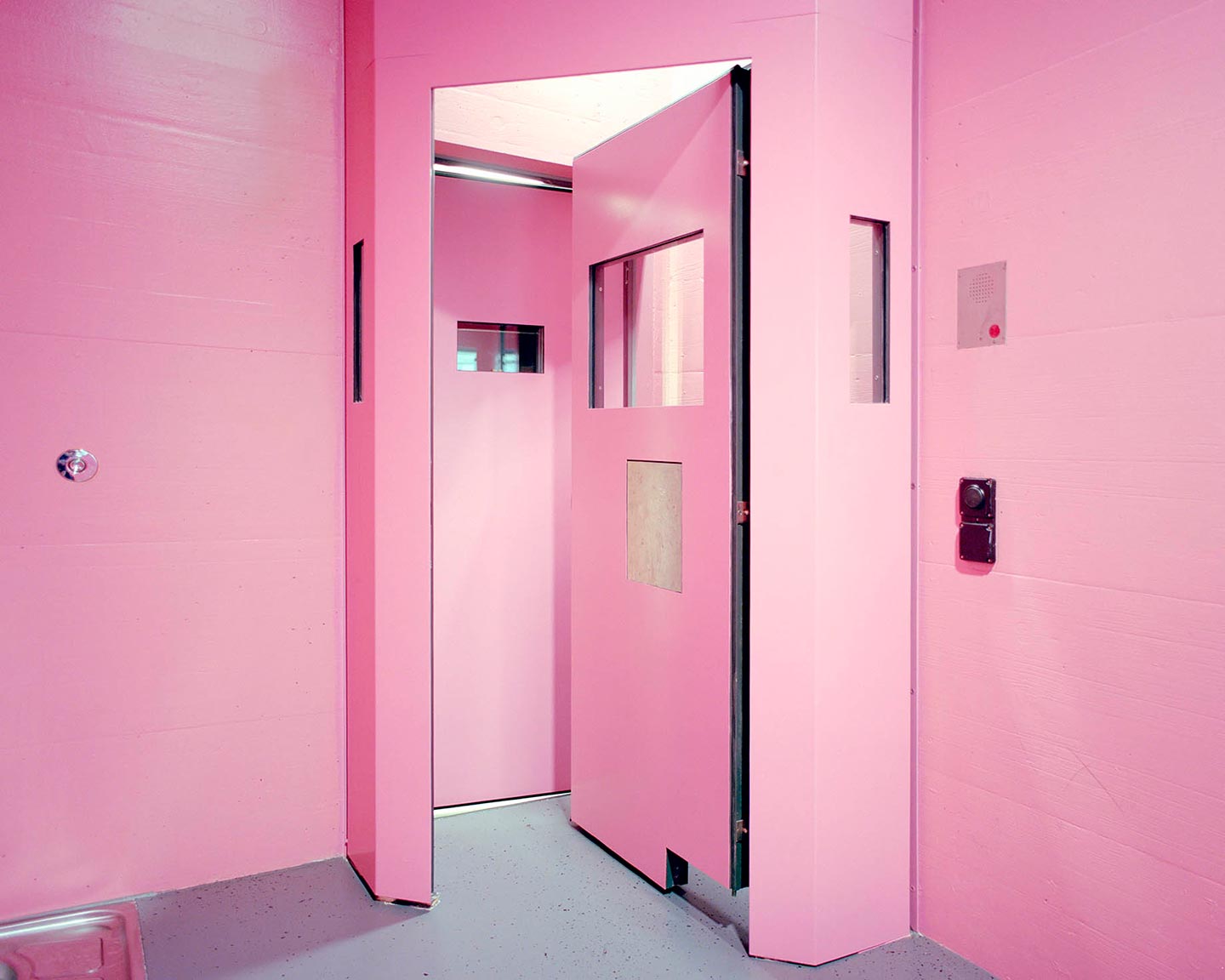 Pink Cells by 24 year-old French-Swiss photographer Angélique Stehli is a series of images about a peculiar psychology experiment that consists in painting prison cell walls in pink. "The roots of the experiment are the studies of Alexander G. Schauss, who believed in a German theory according to which the color a person chooses at a certain moment can help understand that person's inner mental state in that moment.
Based on these premises, Schauss wanted to explore the reverse effect, that is whether showing someone specific shades of colors can change the way they feel at a certain moment. In the late 1970s in America, he discovered the tranquilizing and aggression-reducing effect of a shade of pink which he later referred to as "Baker-Miller Pink" or "Drunk Tank Pink". Since 2007, the Swiss color psychologist Daniela Späth has worked further on Schauss' findings and developed the "Cool Down Pink" in Switzerland. In a scientific study she was able to demonstrate the blood pressure-reducing and anti-corrosive effect of the color: if applied appropriately, the Cool Down Pink can calm hostile or aggressive within about 15 minutes."
The use of pink in prison cells has been experimented in several countries across the world, including the United States, Switzerland, Germany and Spain: "There are pink cells in only two prisons across the U.S. that I know of—in one of them, all the cells have pink walls. I would very much like to go there. There's actually another institution in Texas where prisoners have pink uniforms and use pink objects, but in that case the pink color is used to humiliate the male inmates, so that's a different story that was beyond the scope of my project. During my research I read about prisons with pink cells in Germany and Spain, but I'm not sure if they still exist. Finally, Switzerland used to have more prisons where cells had pink walls, but some of them have dropped the experiment. The reason why pink cells have started to disappear in some cases is either because new wardens came along and didn't see the point of this theory, or because over a certain period of time no visible changes were seen in their inmates."
The original inspiration for Pink Cells was a class assignment Angélique received at her photography university. "The given subject was destruction, so I started to investigate broad themes such as prison environments and see if I could find something to pursue. After a few days I came across an article talking about pink prison cell rooms in Switzerland. It was just so unexpected and visually beautiful that I knew I had to do something about it."
"It was documentary work: I knew what I was going to shoot and what I was going to show," Angélique says about her straightforward approach to the project. "Everything was so clear, I just had to go to these places, capture the subject and show it exactly as it is. Nothing to add or imagine. When the images are there in front of you there's nothing to reach for or understand—I guess it's just a gut reaction, something like: 'Wow, really?' The tricky part was dealing with the little time I had in the cells, how I was going to work on the light and the small space around me."
Angélique has French and Swiss parents, has lived in San Francisco until she was 7, in Paris until she was 18, then she moved to Switzerland where she's currently based. "Living between California and France has been the main influence on my photography; it had a strong impact on my way of understanding the world and seeing things. On another level, I would say cinematography and art history, which I both started cultivating at an early age, opened my imagination." Some of her favorite contemporary photographers are Rinko Kawauchi, Robert Frank, Erik Kessels, TR Ericsson, Christian Patterson, Bernard Plossu, Hedi Slimane, Hiroshi Sugimoto, Annie Leibovitz, Mathia Bruggman, Wolfgang Tillmans, Juergen Teller, Philippe Dudouit and Harley Weir ("but the list could be much longer"). The last photobooks she bought were Girl Plays with Snake by Clare Strand and Atlas of Remote Islands: Fifty Islands I Have Never Set Foot on and Never Will by Judith Schalansky.
Angélique's #threewordsforphotography are:
Bliss. Memory. Collection.