Photos by Todd Forsgren
See Todd Forsgren's Incredible Portraits of Entangled Birds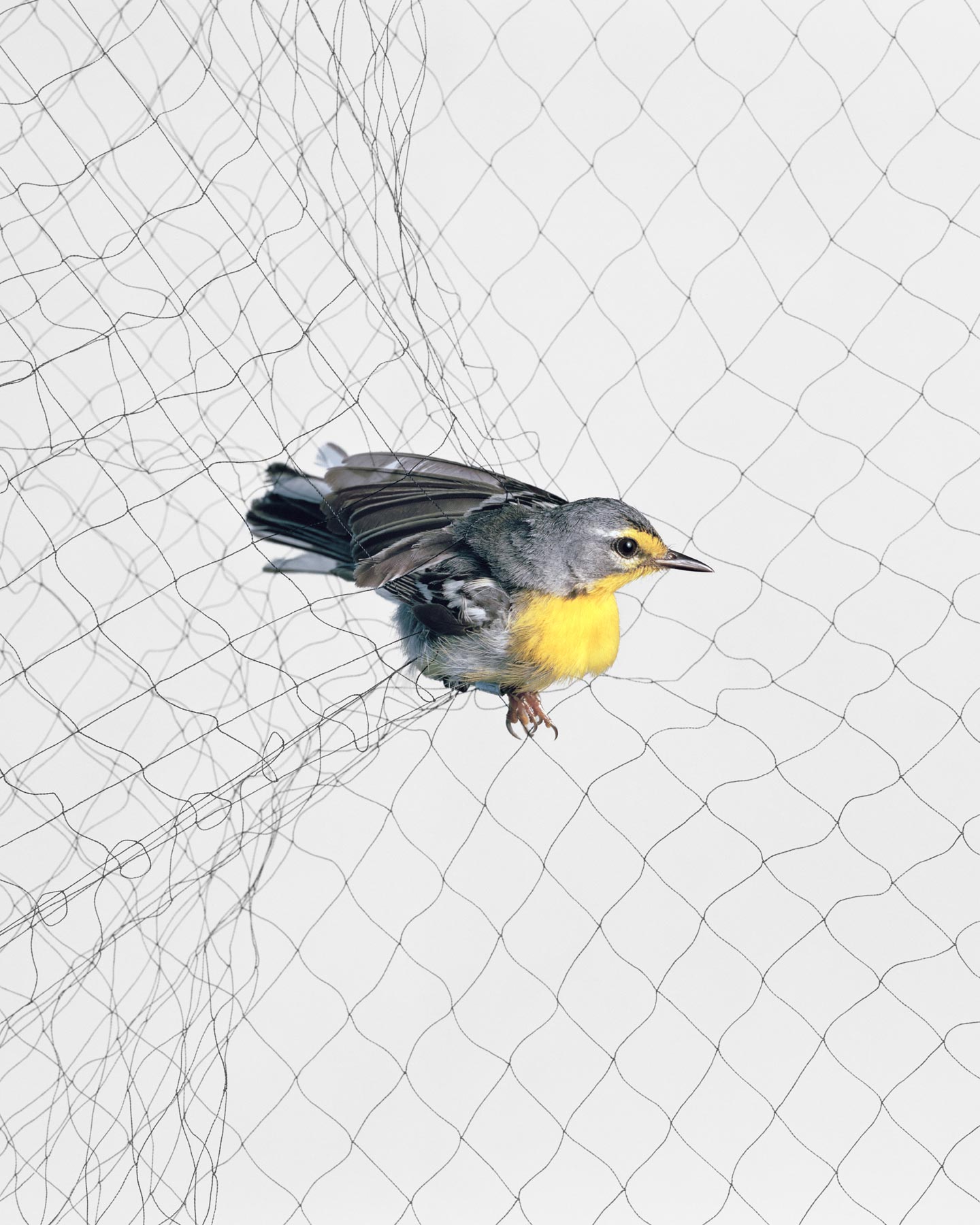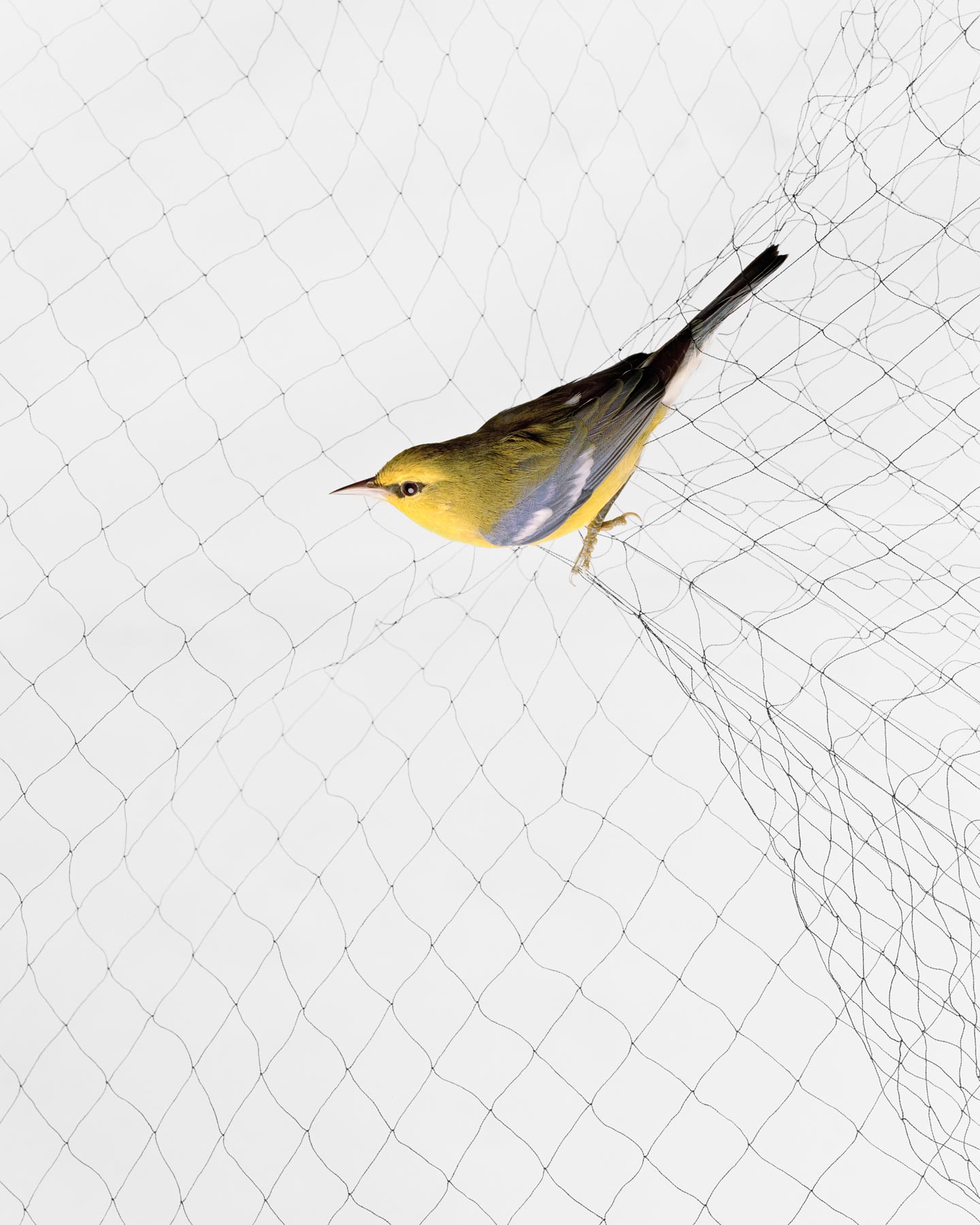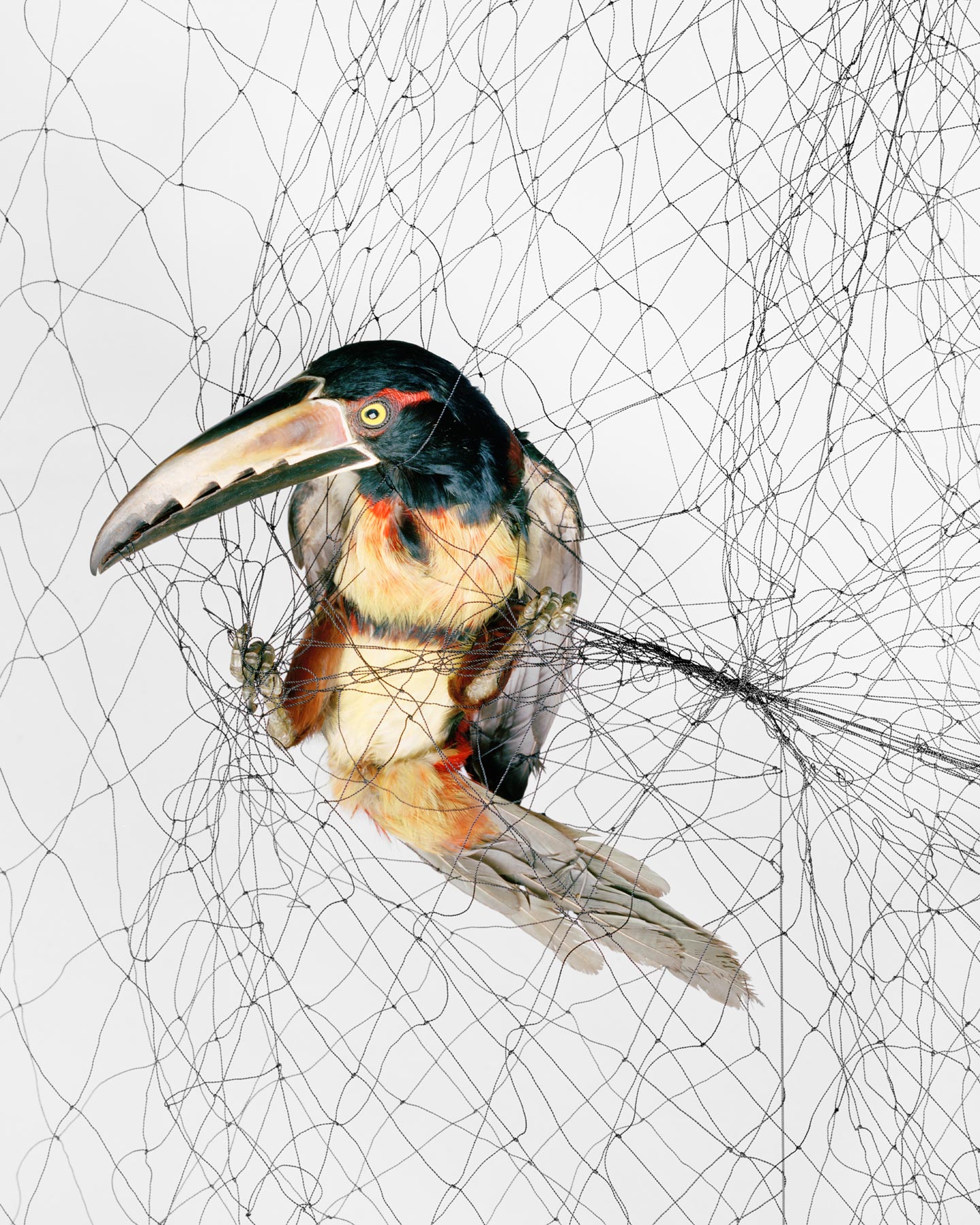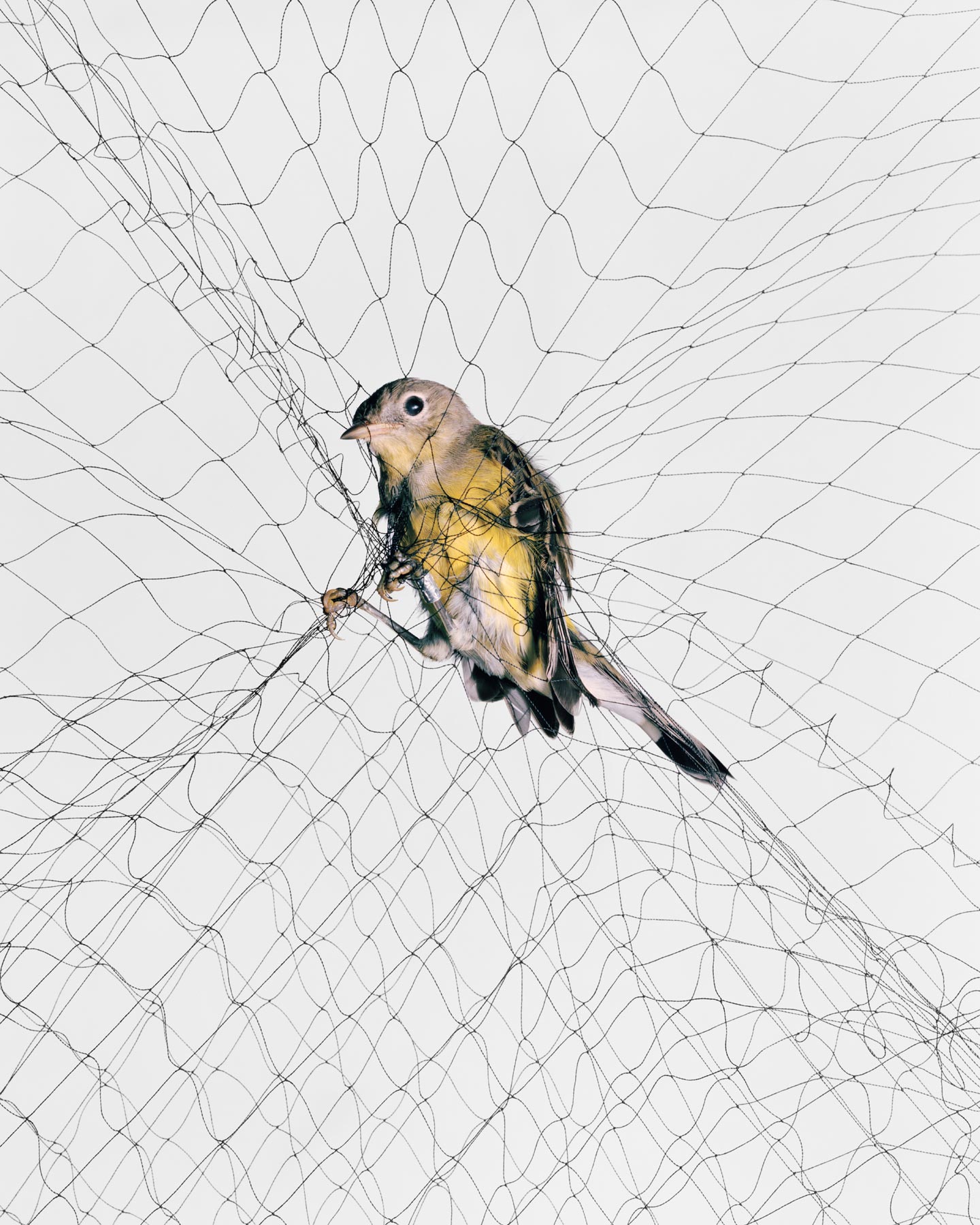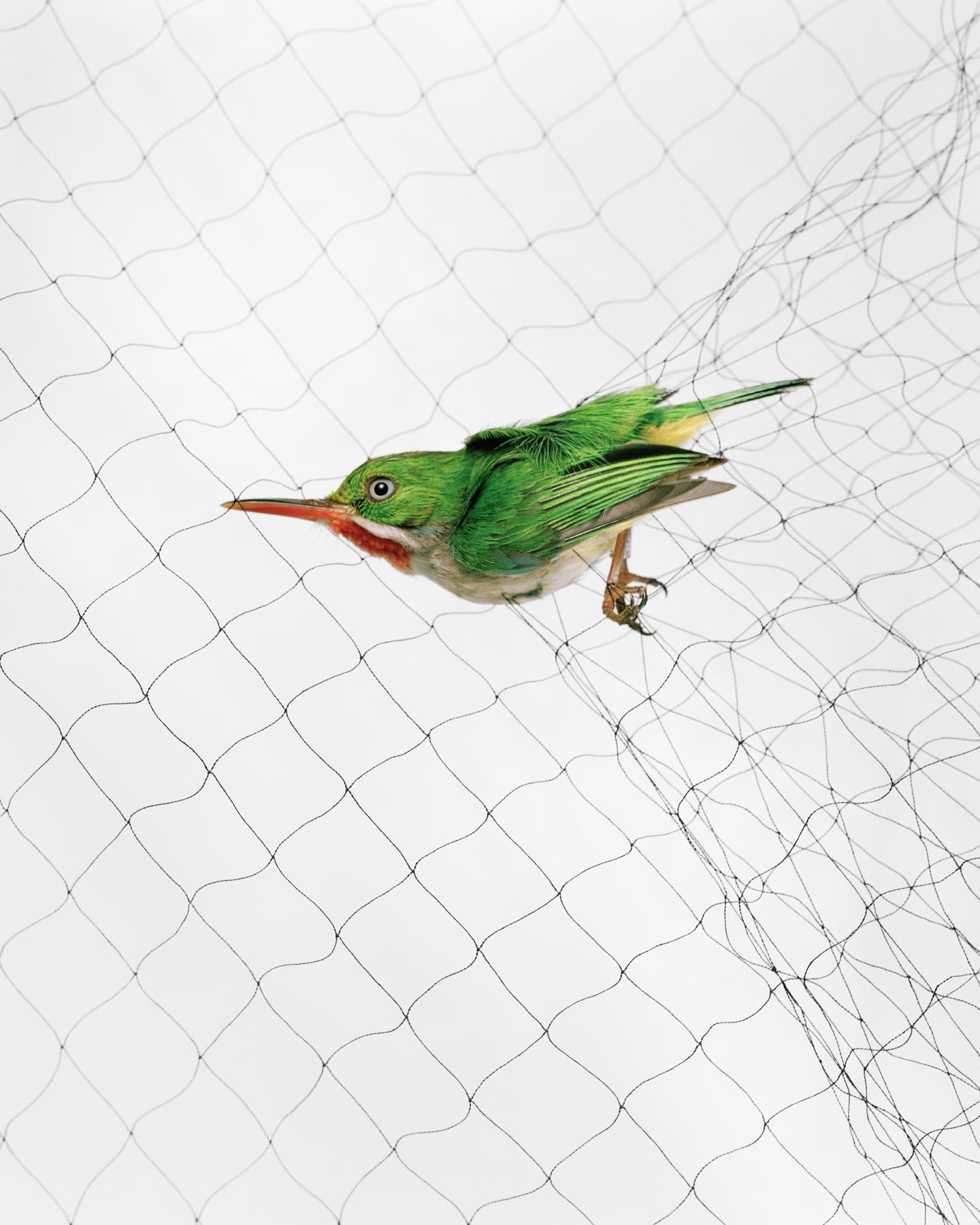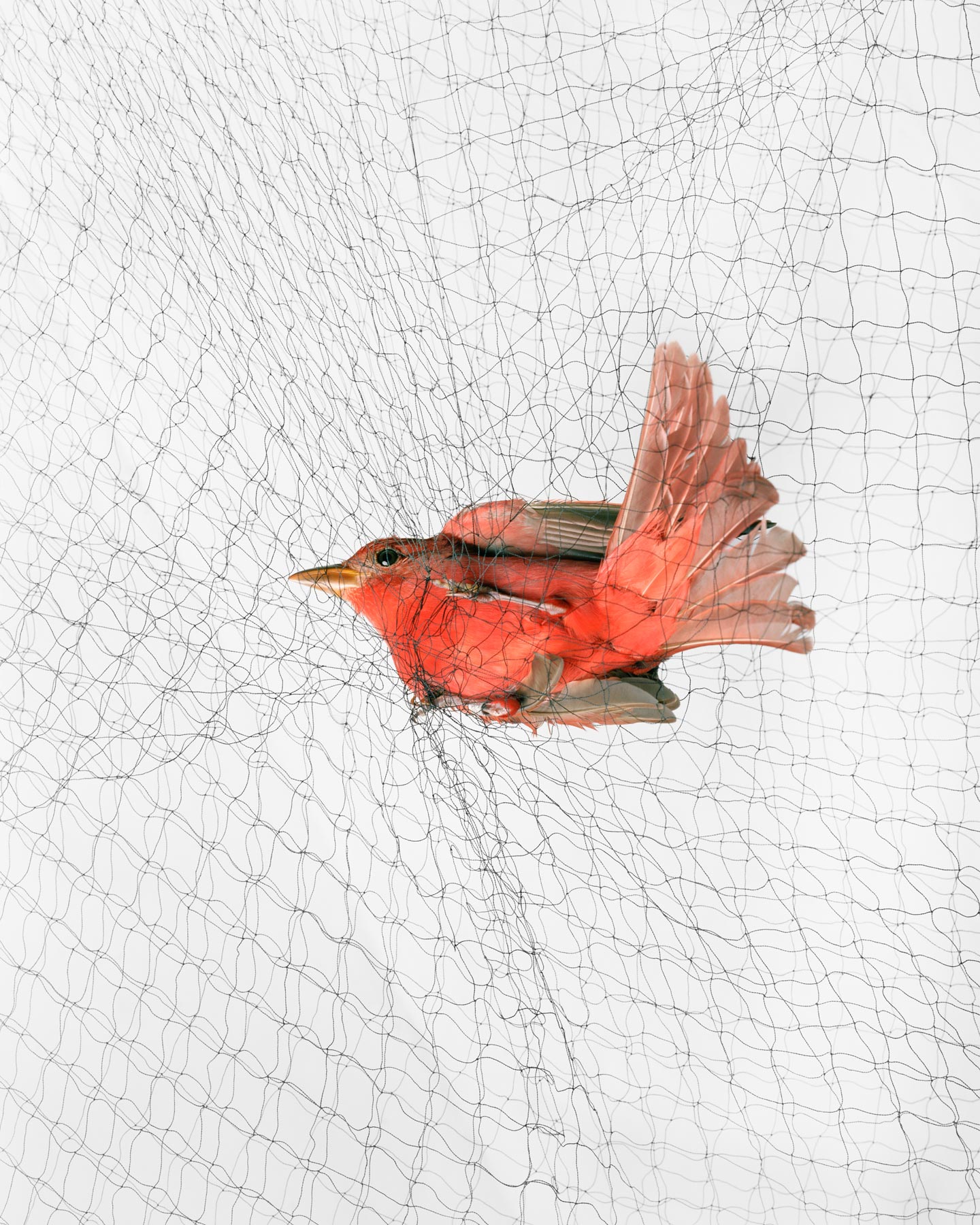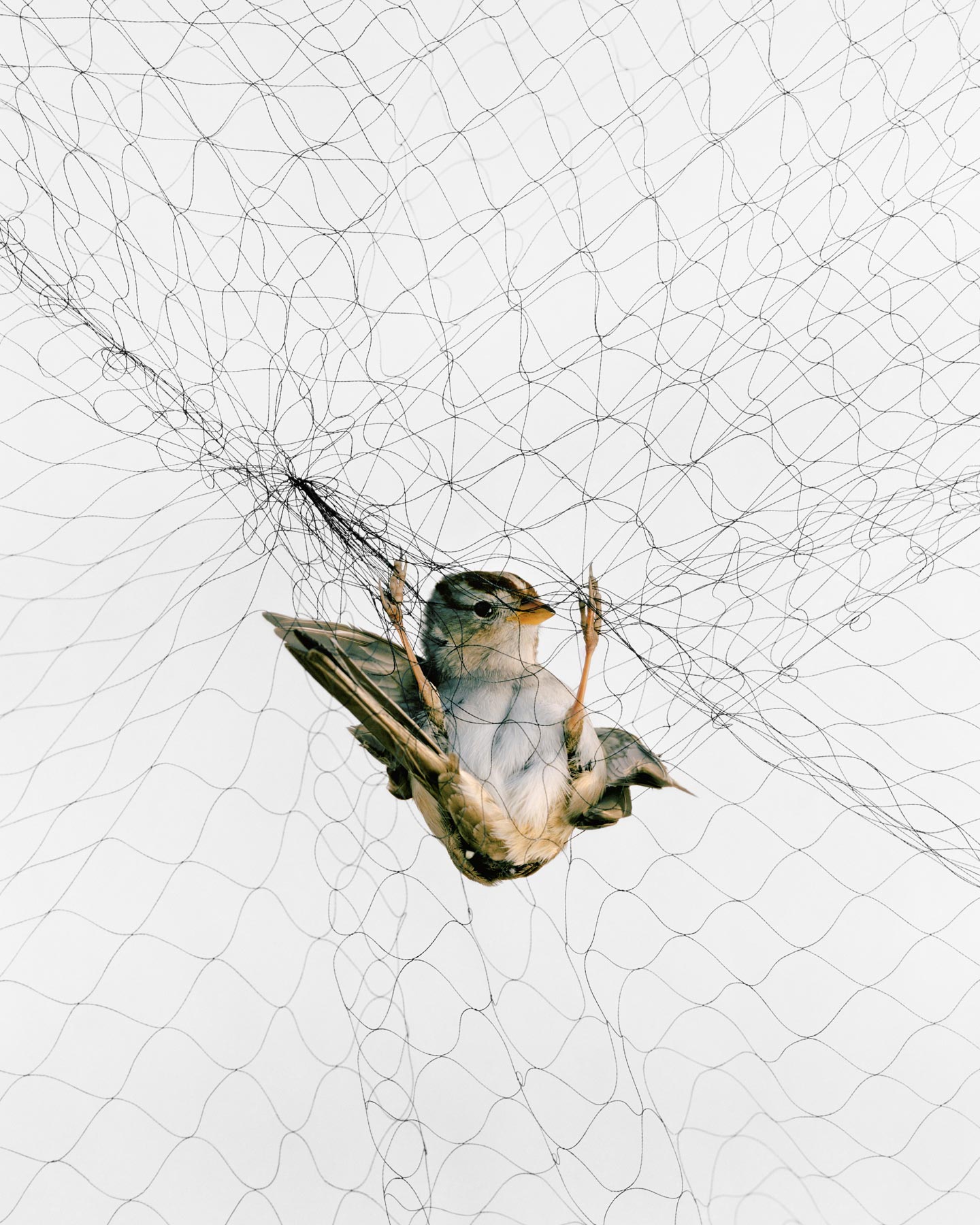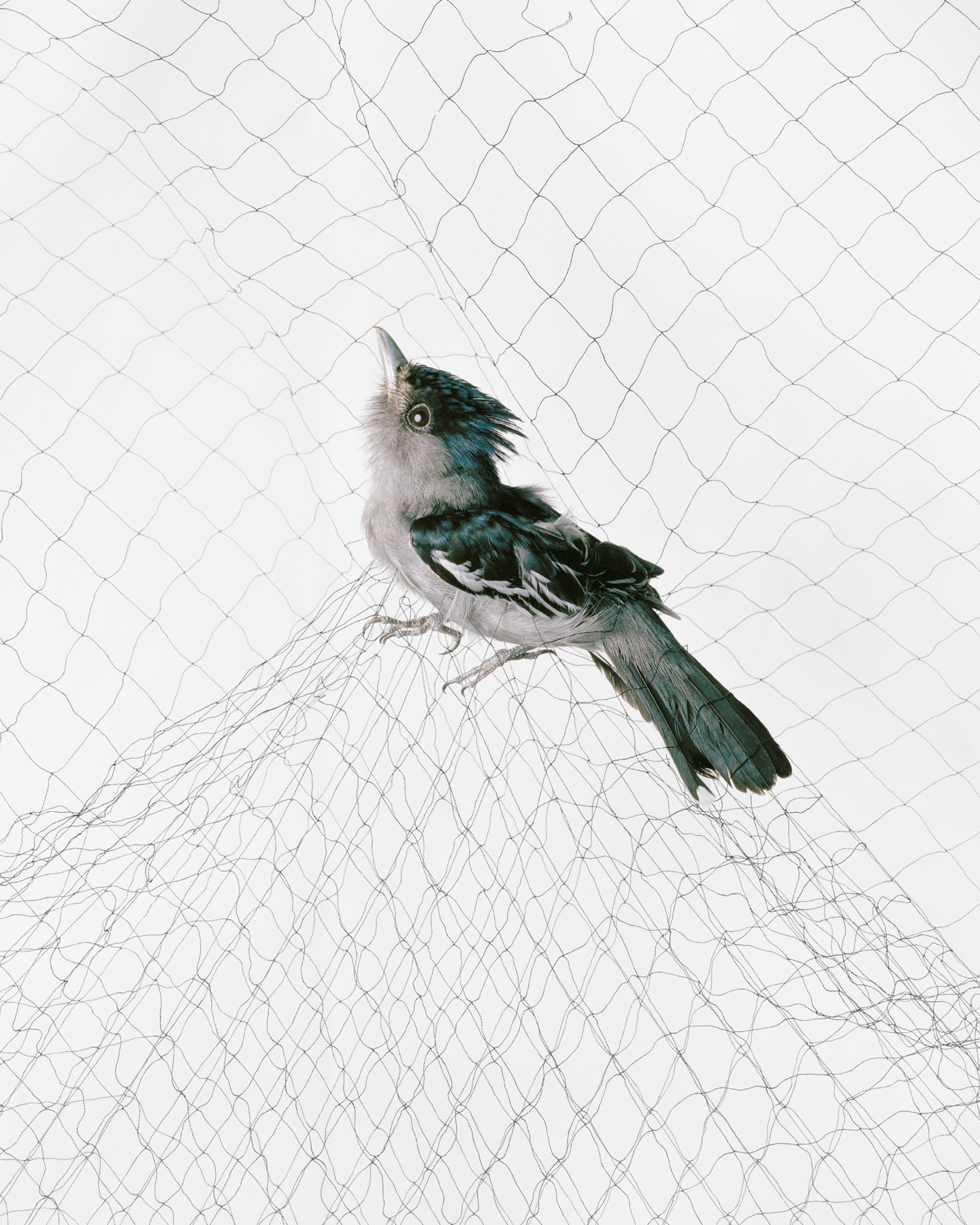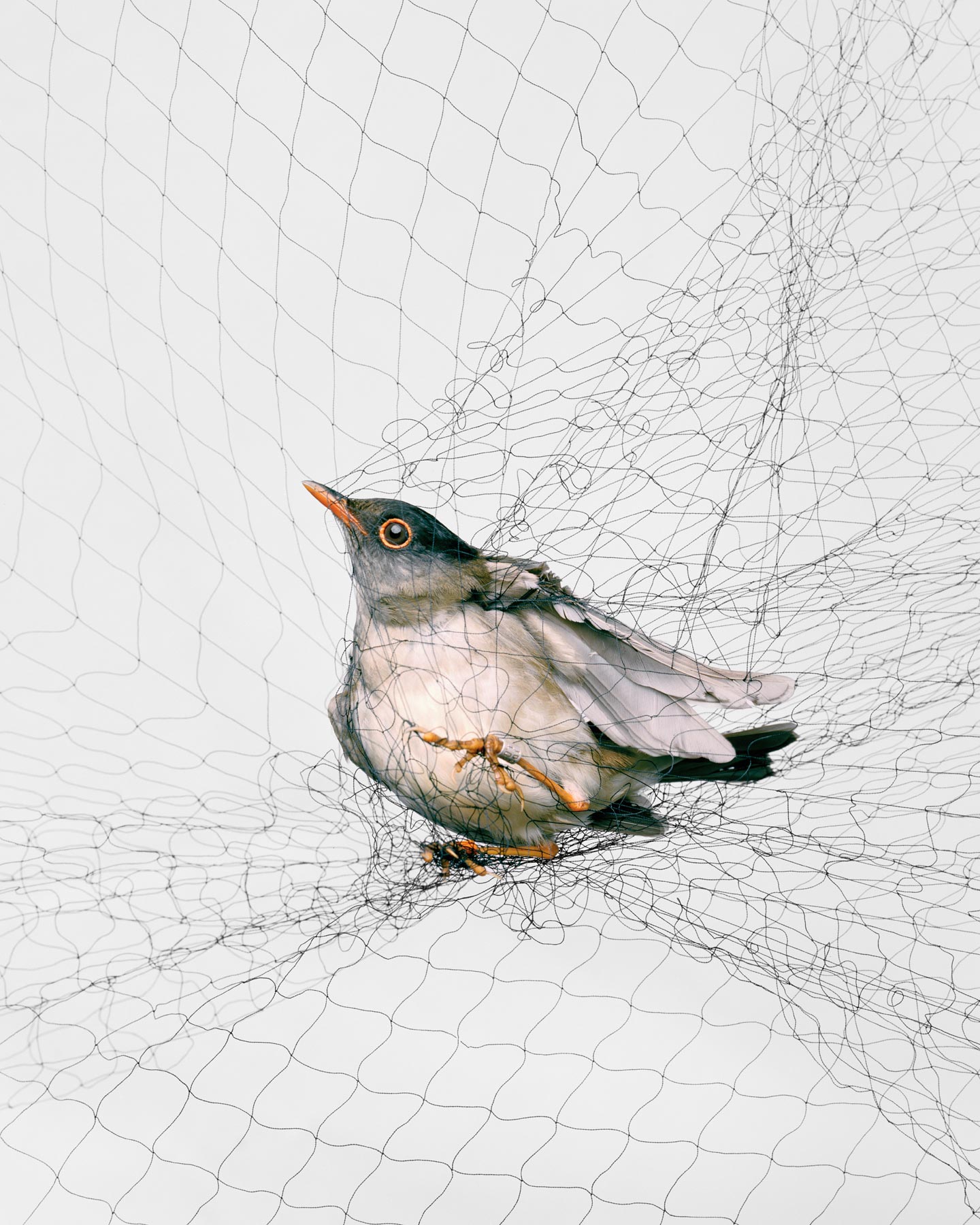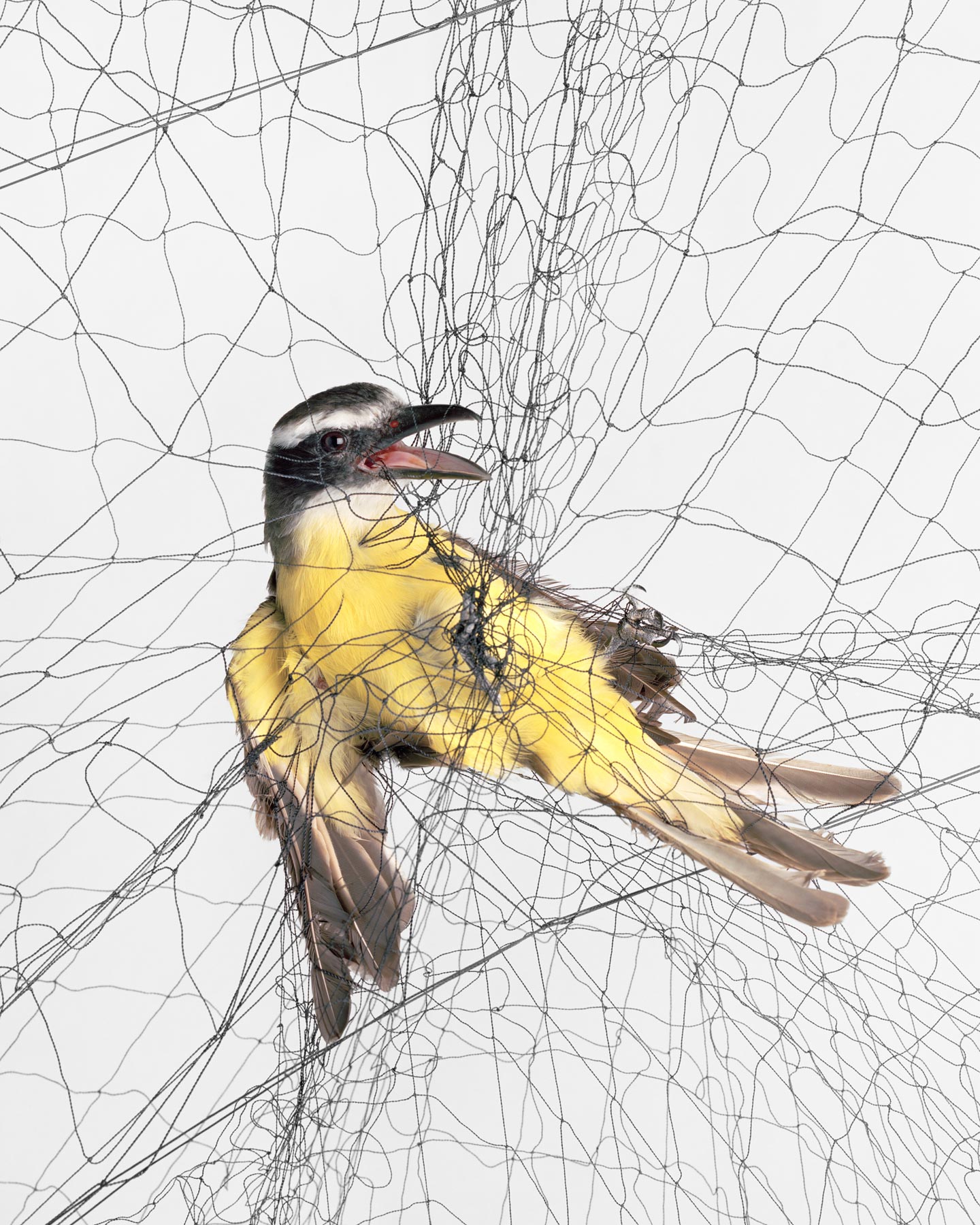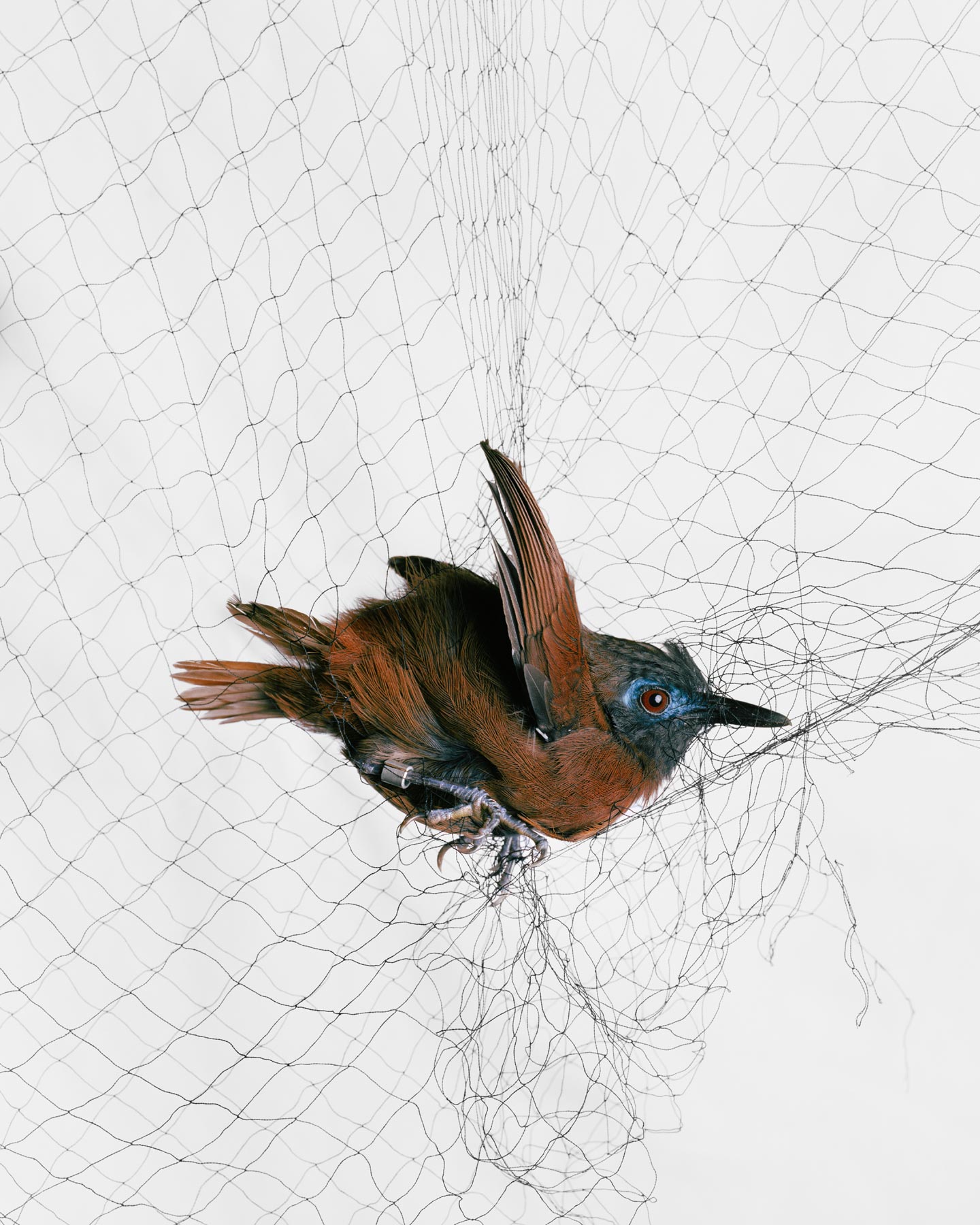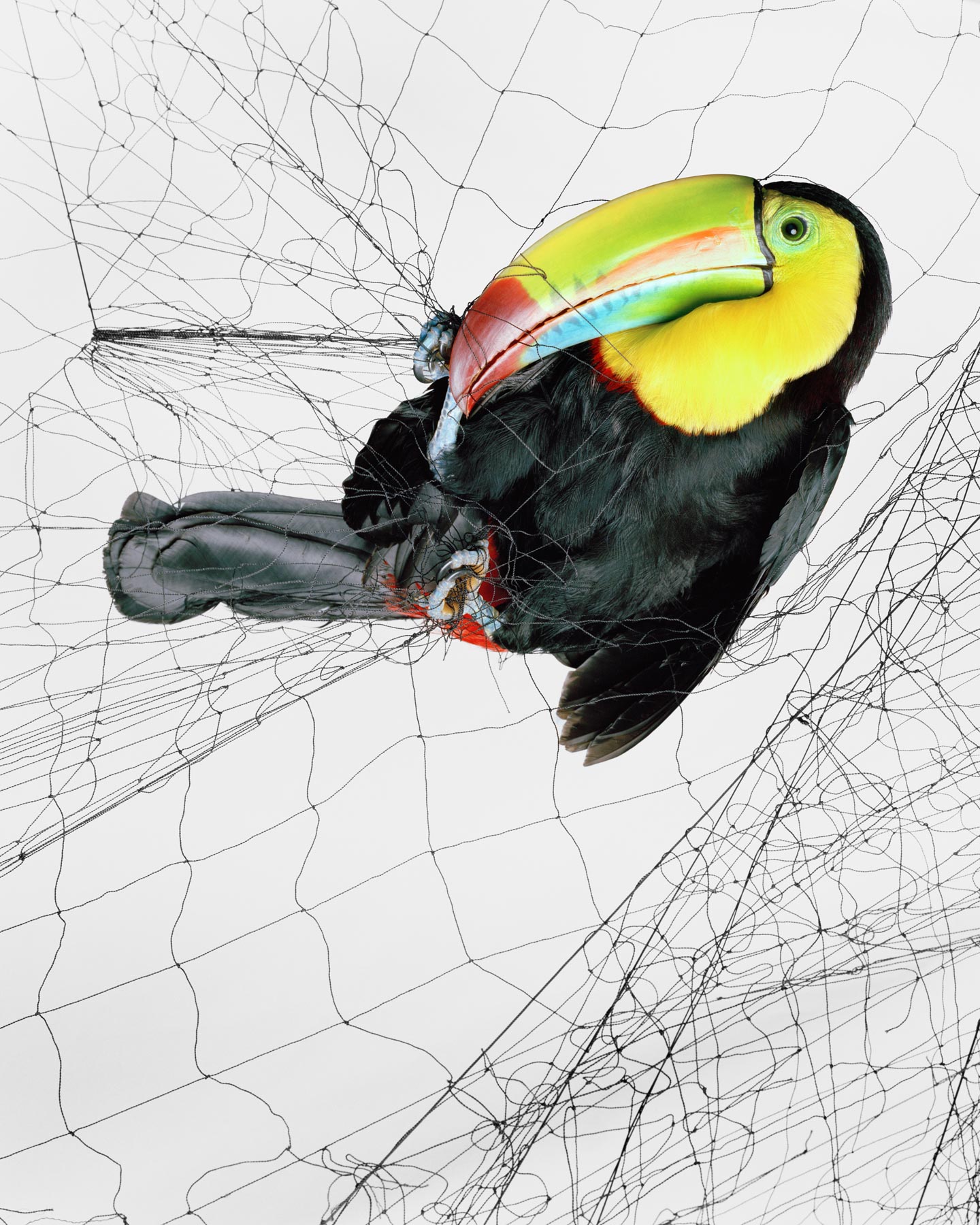 IN THIS INTERVIEW  > 34 year-old American photographer Todd Forsgren shares a few thoughts about Ornithological Photographs, a series of striking portraits of birds caught up in nets deployed by scientists for research reasons (don't worry though: the birds are eventually made free again!).
Ornithological Photographs is available as a photobook published by Daylight – buy it here.
Hello Todd, thank you for this quick Q&A. What are your main interests as a photographer?
Ecology, globalization, and environmentalism; and lately I've been making more photographs that are about photographing landscapes. I guess I try to strike a balance between my interest in art history and my interest in natural history.
Please introduce us to your project Ornithological Photographs.
My Ornithological Photographs are made alongside ornithologists, in the field. The images are very typographic: a white background and a black net with a bird caught in it. This is a specific moment within a very important research technique called mist-netting. Mist-netting allows for information on individual birds to be recorded with remarkable detail, which can then tell us some pretty amazing things about these bird populations. The birds are pulled out of the nets by scientists right after I make the photographs. They're measured, weighed, and finally released back into the wild.
What inspired you to create such a body of work? What themes did you want to explore by photographing the birds?
I've always loved birds. I have been a passionate bird-watcher for as long as I can remember, and avian art was my first artistic passion as well. Pouring over field guides and admiring the paintings in them.
I knew I wanted to make an update on this genre of art, try my own take on it. Working alongside scientists was the idea here – I wanted to show an aspect of contemporary scientific practice, but also create a psychological impact for the viewer. I want those who see these photographs to confront the very complex issues surrounding conservation biology and environmentalism. Data about populations are incredibly important to helps us make conservation choices, and it also serves to abstract the individuals that it is collected from. I wanted to show the individual birds in a way that the viewer can't deny their plight. Yet also, wrap him / her up in this idea, showing this moment as beautiful, even if it is hard to look at. The data that is collected from birds is essential to our understanding of species and populations.
Did you have any specific reference or source(s) of inspiration in mind while working on Ornithological Photographs?
Certainly bird art is a big reference. Growing up as a bird watcher, John James Audubon and Roger Tory Peterson were two huge influences, and giant figures in this tradition in America. But the goal of this project was to twist the genre of wildlife photography a bit, merging it with ideas from Sol Lewitt, Bernd and Hilla Becher, and Douglas Huebler (who actually did do a series of birdwatching images, though they feature no birds). I guess I hope my photos are like a romance between Audubon print and Lewitt wall drawing.
Seriality is an element that characterizes many of your works. Where does your inclination towards typologies come from?
For me, so many issues in terms of how we look at the world come down to how we categorize it. I know that categorization, point-blank, isn't the sexiest concept in art theory right now… but it is really really fundamental to shaping the way the people see the world. And I'm really interested in digging into these ideas and trying to cross some wires, challenging people to change their ideas a bit. Aside from making something that I find beautiful, that's what making these images has been all about.
Who are some of your favorite contemporary photographers?
Ohh gosh, that's a tough one. I love Sanna Kannisto and Jessica Eaton… I've been looking at Matthew Brandt's work a lot lately, and Jiří Thýn has long been a favorite. It's probably not surprising that I like Thomas Ruff's work a lot, and Thomas Demand. Jeff Whetstone does some stuff that is close to my heart, and Jitka Hanzlová's sensibility is sublime. Chris McCaw and Abelardo Morell are both doing some wonderfully inventive things too, along a trajectory that I think I might be headed.
Choose your #threewordsforphotography.
Magic. Analytic. Expressive.