Photos by Emma Uwejoma
Emma Uwejoma Impersonates the Woman She Doesn't Want to Become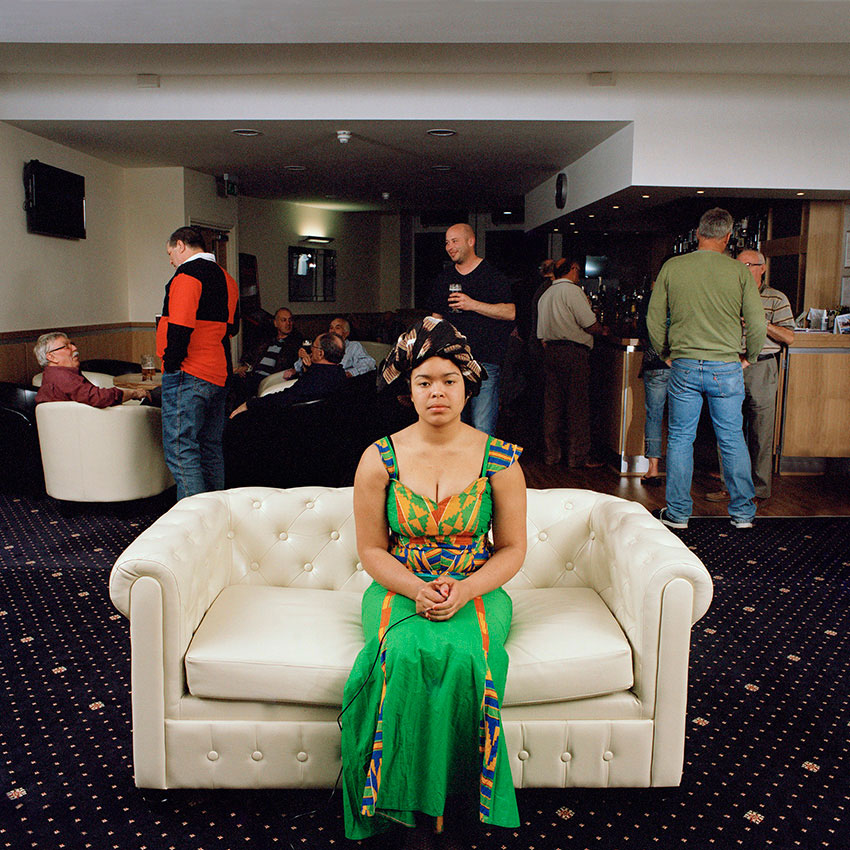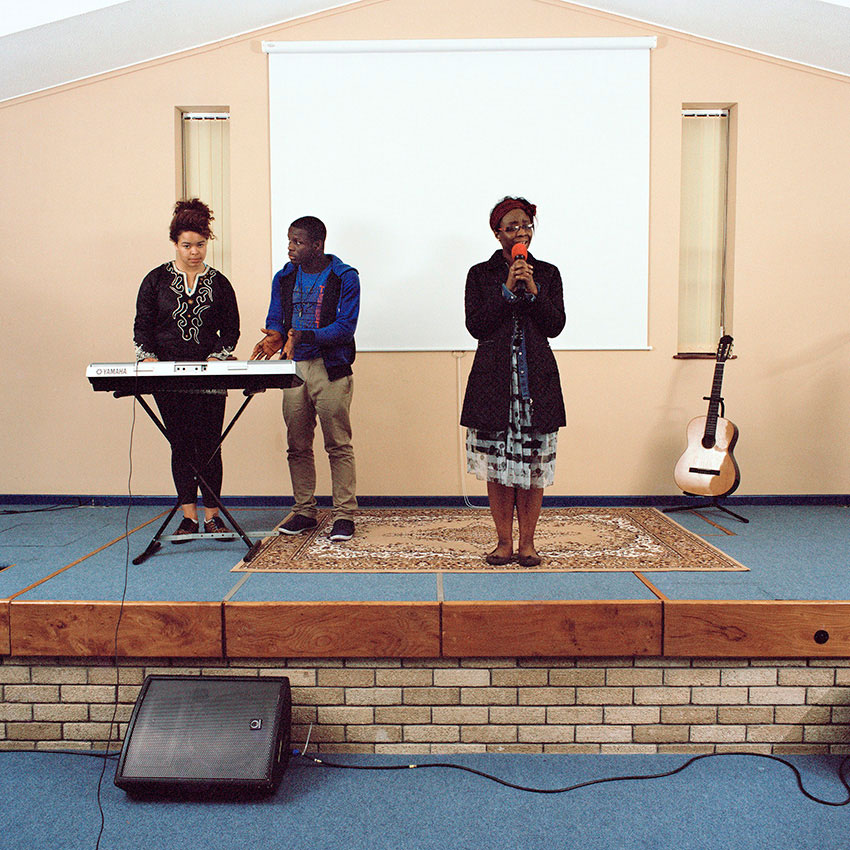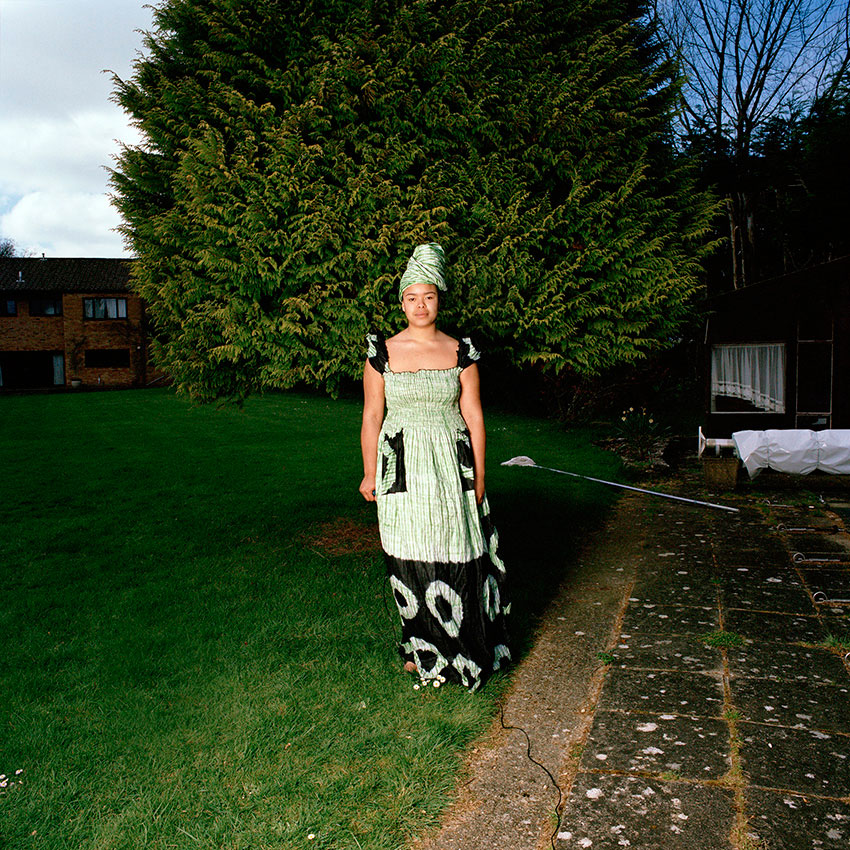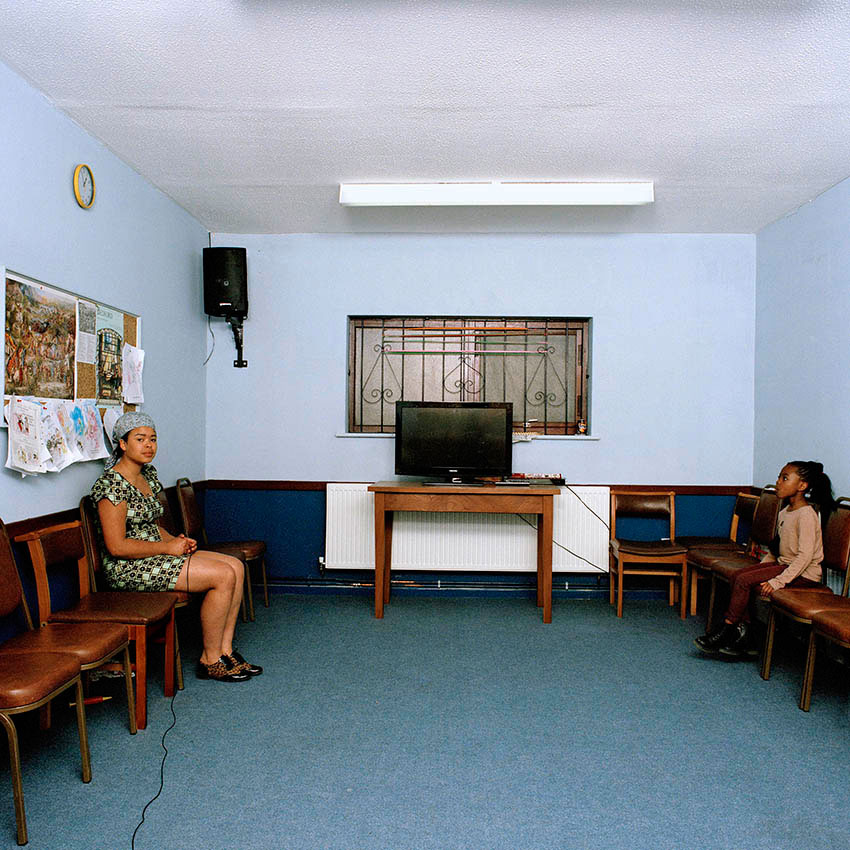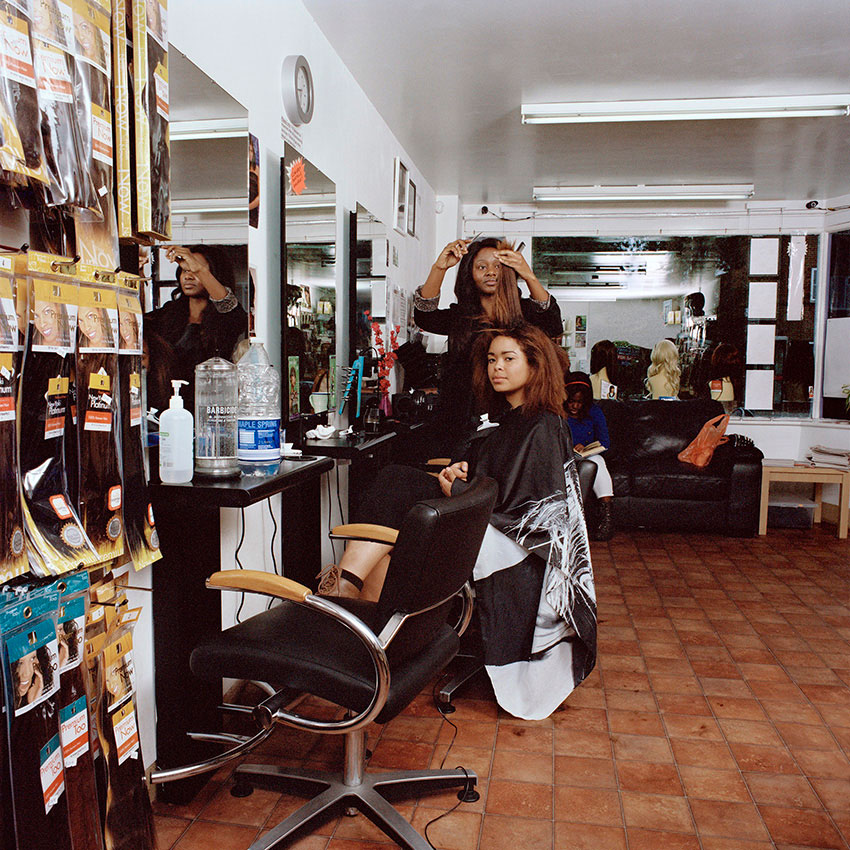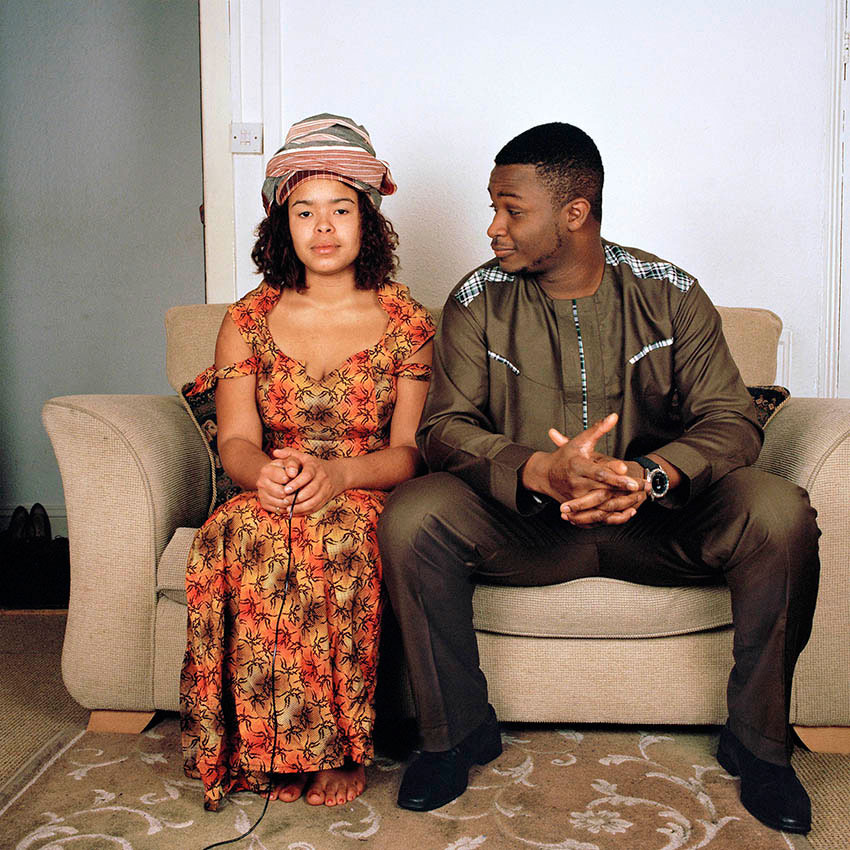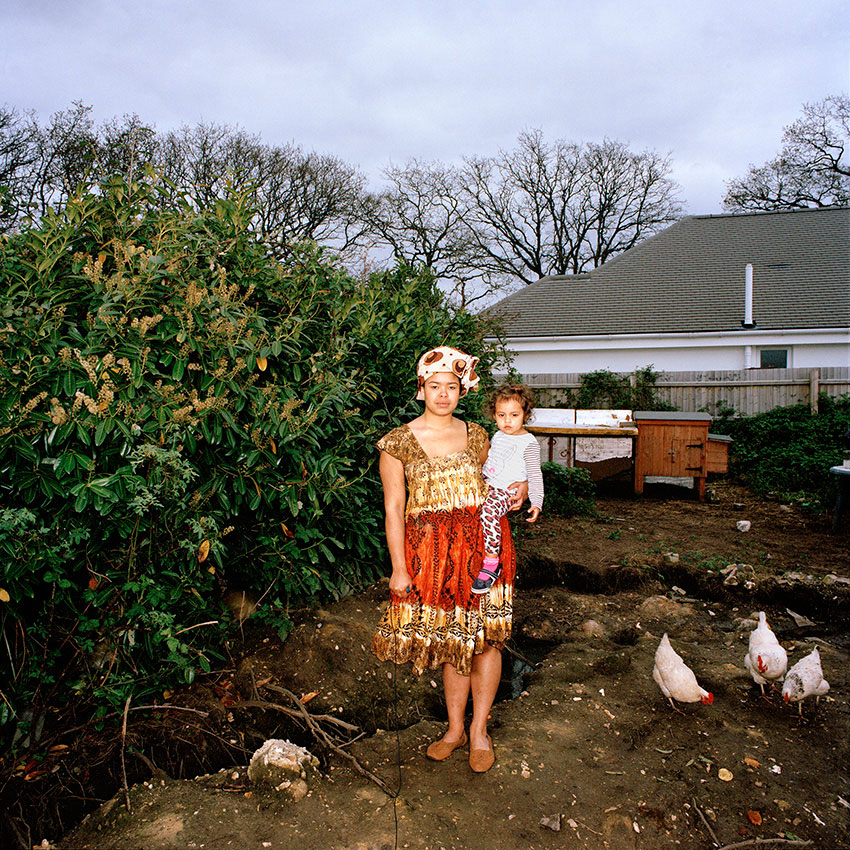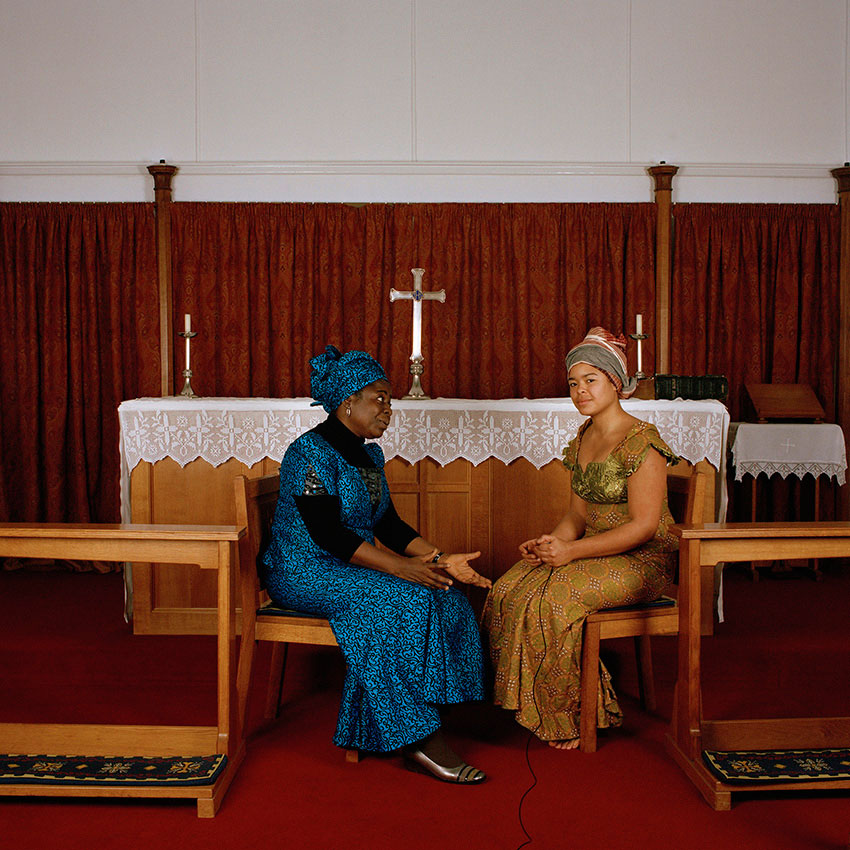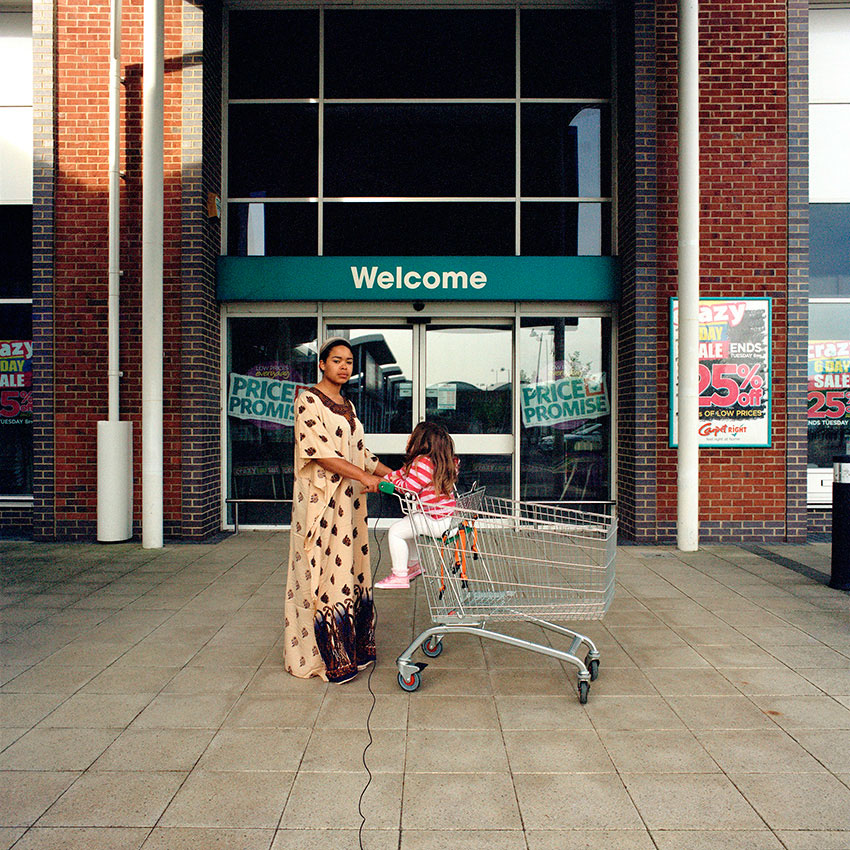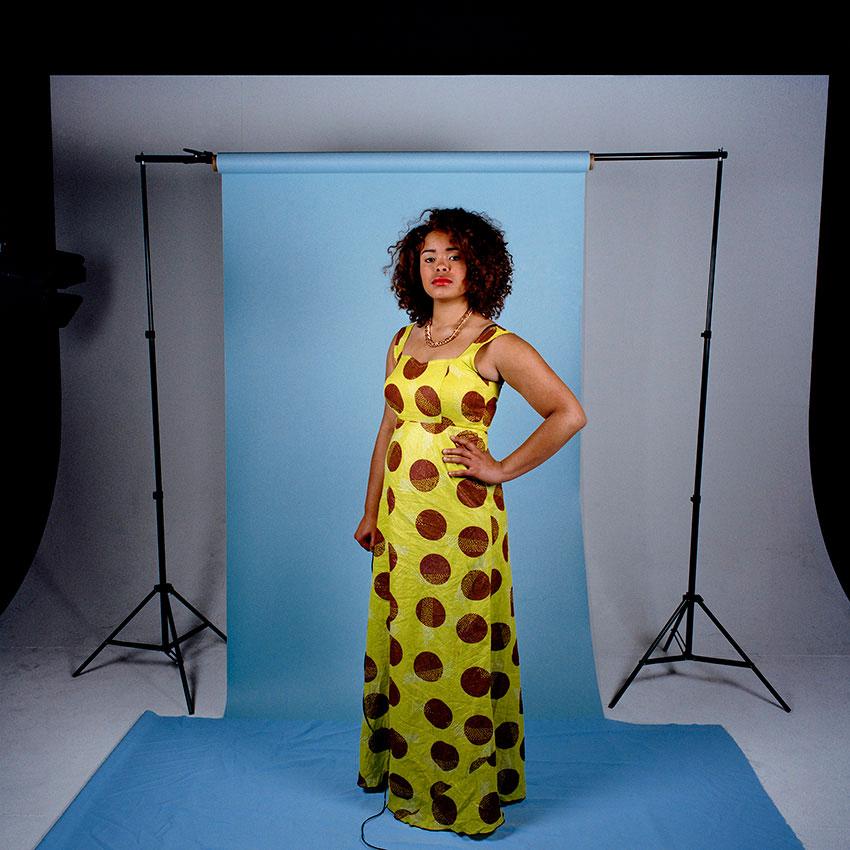 IN THIS INTERVIEW > 22 year-old photographer Emma Uwejoma discusses her self-portraits from Ngwako, a project she created to explore her personal identity as an English girl and the daughter of a Nigerian man, and specifically a member of the Igbo ethnic group. In the images, Emma poses as a traditional Igbo woman, and wonders how much of that woman actually is in her.
Hello Emma, thank you for this interview. What are your main interests as a photographer?
Hello, thank you for having me. I have always been interested in African culture and female identity: it streamed from not knowing much about the original culture of my father. I was always eager to find out more, yet held back from asking questions.
What is your Ngwako project about, in particular?
Ngwako is both about discovering more about my father's heritage and a personal journey to find my identity, and where I fit as a bi-racial girl growing up in England. With this work, I pay a visit into my memories of being brought up in an English home.
What are some of the most difficult things you struggled with growing up as a half-British, half-Nigerian girl?
The struggles came from not being able to identify my place in society. As a young girl I couldn't relate to anyone, especially other black girls. I was the only black girl in my school: was I to be ashamed of myself?
I never really experienced much of the African culture, either. I ate African food and went to Nigerian parties, yet this wasn't enough. I couldn't express who I was.
How did you get the idea to explore your identity through a series of self-portraits?
I had already started looking into the idea of personal identity in previous projects throughout the three years I studied at Newport. I began photographing African men, looking for similarities with my father. Eventually, I turned the camera on myself.
There's a distinct playful feel to the work – hopefully this means that you have come to terms with your mixed origins and can smile at it now?
In March this year I went on a self-discovery trip to Nigeria. I began trying to adapt to the culture by wearing traditional hair and clothes. But this wasn't enough to help me discover who I am, so I completely immersed myself into the culture. I learned how to truly be a Nigerian woman.
It's good to look back on Ngwako now. I see my memories of loneliness and confusion in the images, but I have come to understand that calling myself mixed heritage was only making another category into society and pulling out another draw in between black and white.
Tell us more about this portrait.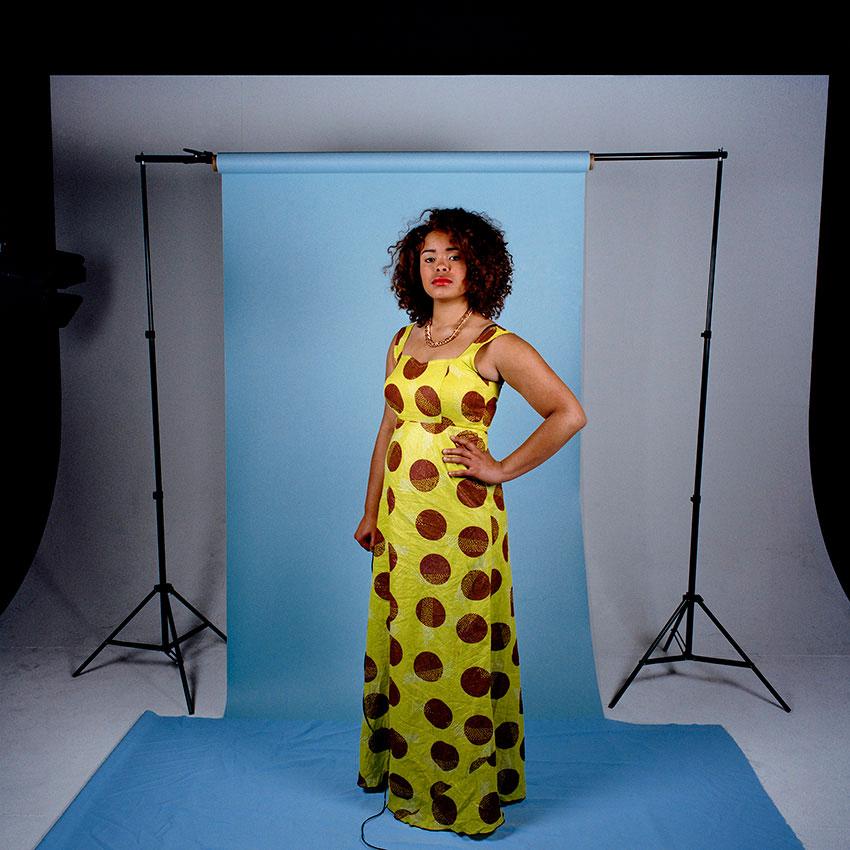 African photographers Malick Sidibé and Seydou Keita always inspired me, and their subjects in particular: they are so confident and strong, in their posture as well as their identities as black people.
With this portrait, I wanted to reflect what my own identity was at that time. When I made this photograph I was proud and confident of who I was as a mixed heritage girl; but now I am a black woman.
Did you have any particular reference or source(s) of inspiration in mind while working on Ngwako?
In Ngwako I make references to the traditional roles of Igbo women. Igbo women are in a lower position than men. Their place in society is to please the husband and give life to their children, hopefully their boys.
That reflected how I felt not being complete about my identity – in a lower position in society. I grew stronger from impersonating a traditional Igbo woman and asking myself if I was comfortable in her shoes. Was I supposed to be this woman? I don't think I was ready.
Who are some of your favorite contemporary photographers?
I am truly inspired by Omar Victor Diop, a contemporary African photographer, and especially by a work of his called Project Diaspora: – a group of self-portraits in which he performs for the camera as a series of black men who have made black history.
Do you have any other passion beside photography?
A recent topic I have been hugely passionate about is cultural appropriation. Especially issues dealing specifically with identity, like skin lightening and being a black woman in Britain.
Choose your #threewordsforphotography.
Identity. Appropriation. Issue.