Photos by Misha Petrov
New Race — Misha Petrov Portrays the Adepts of the Hare Krishna Movement in Russia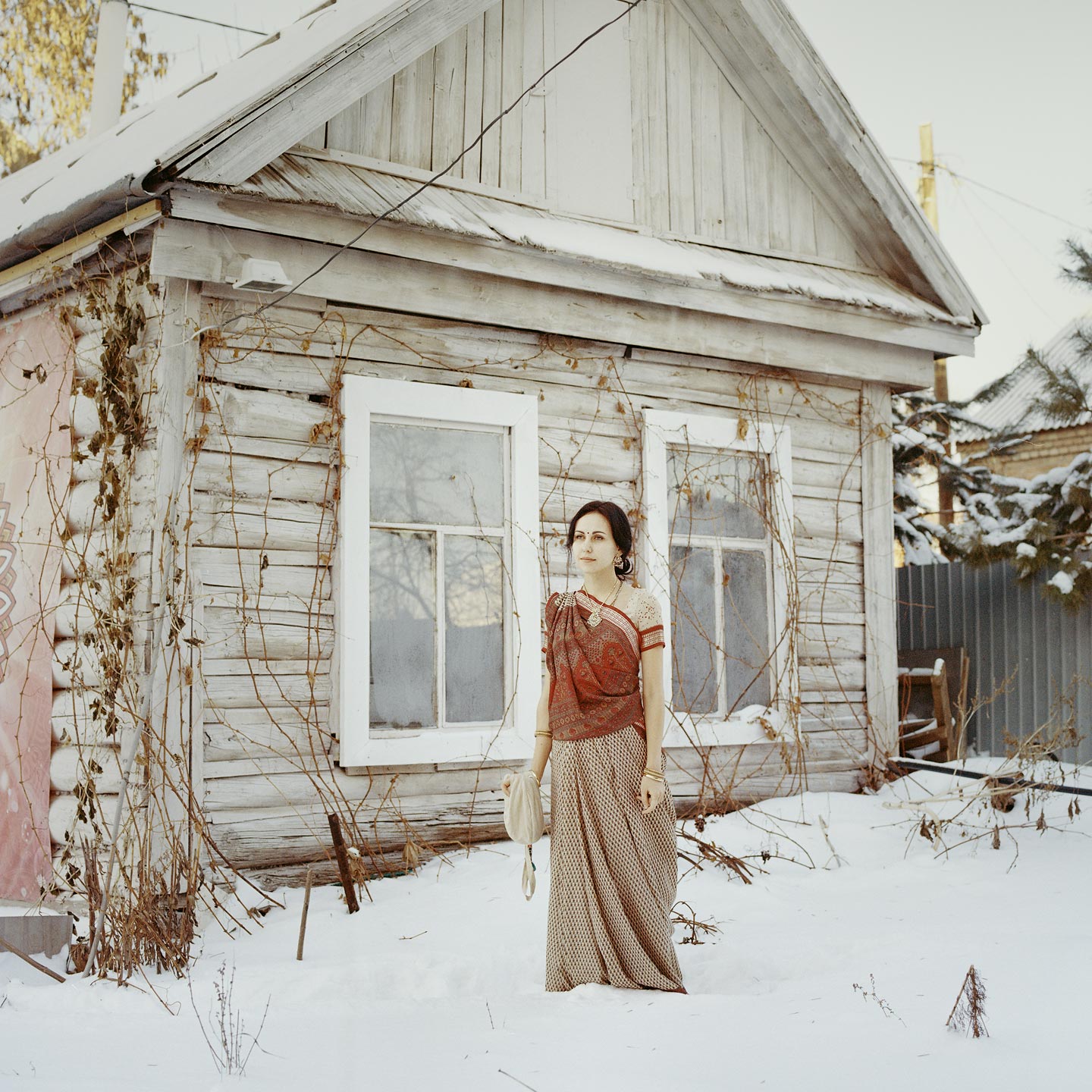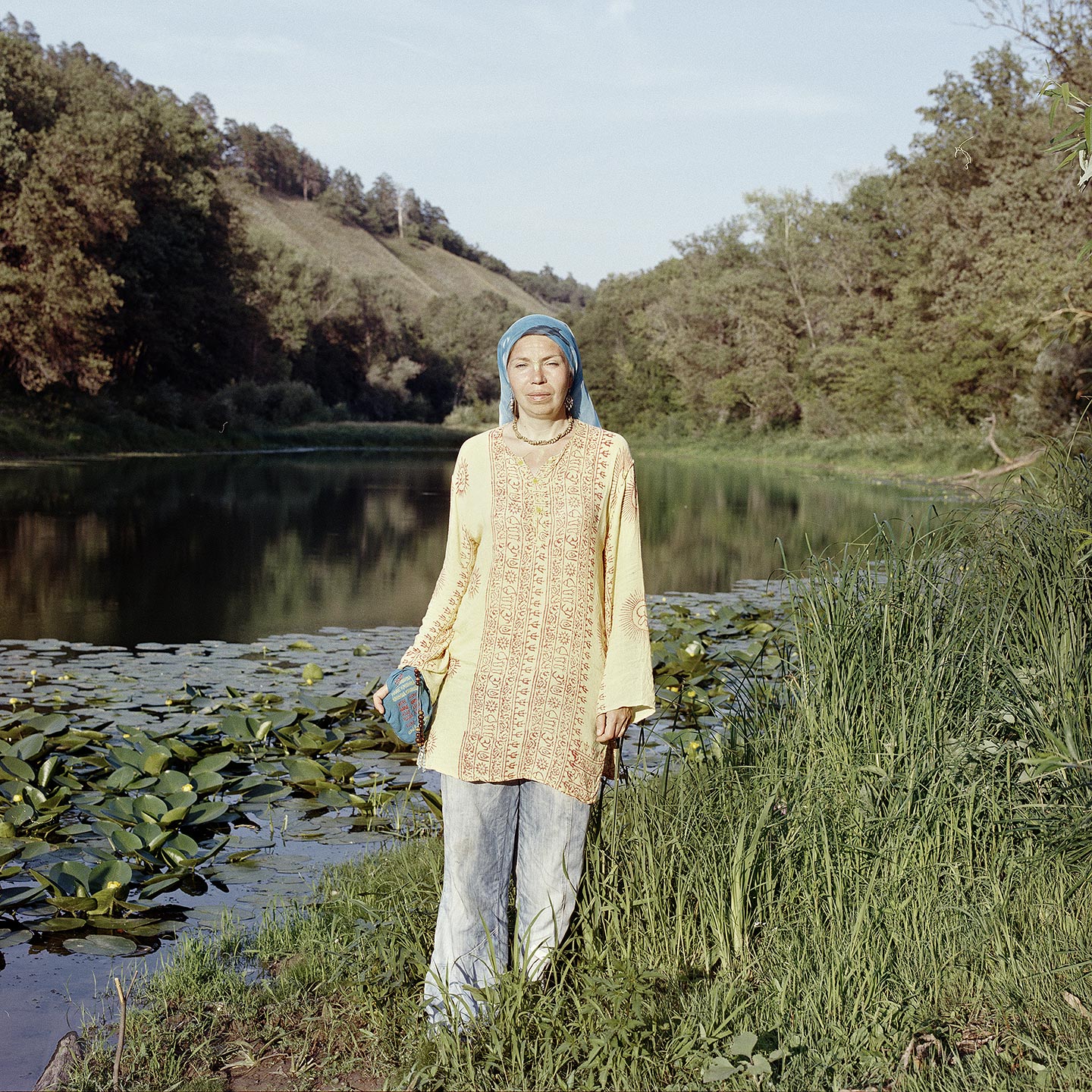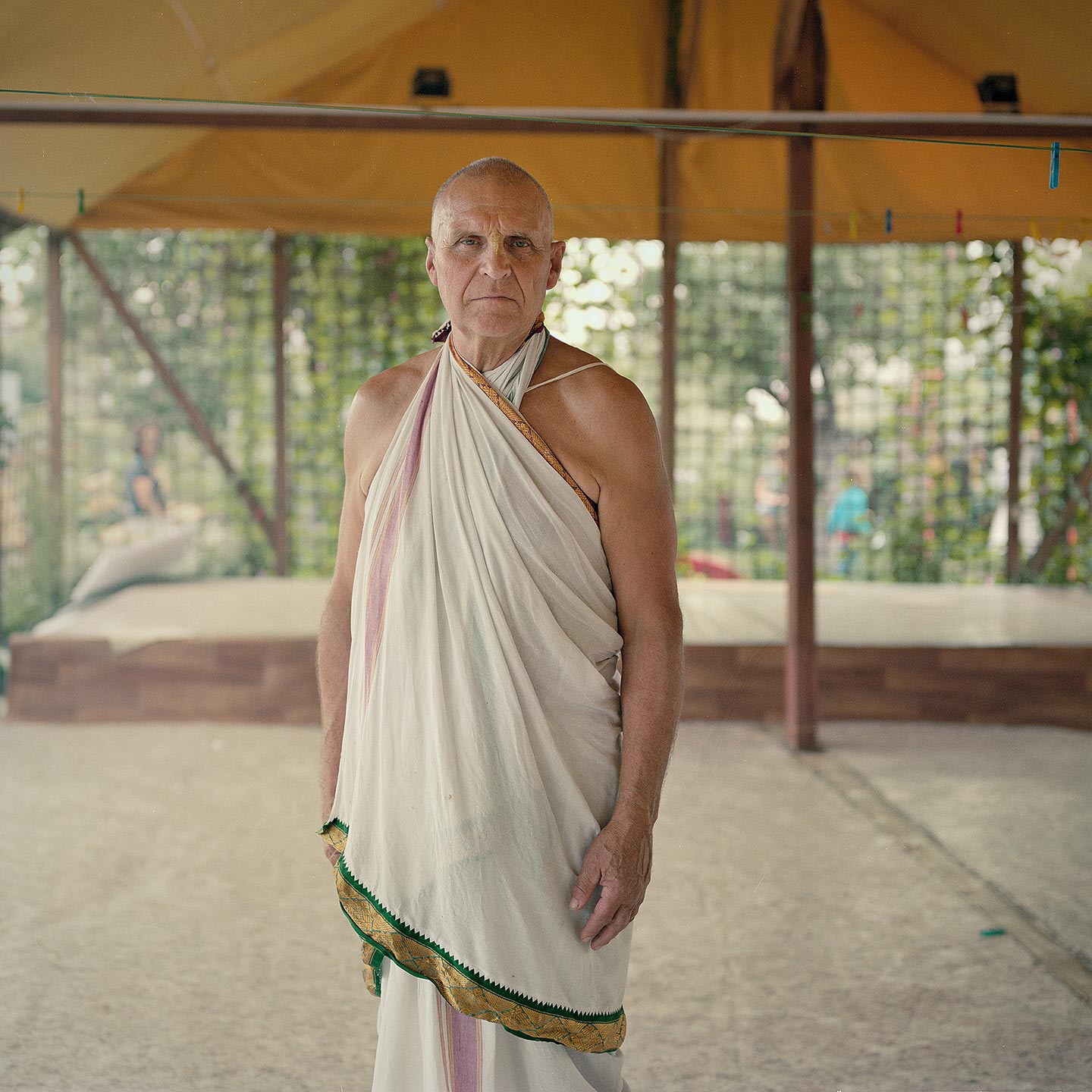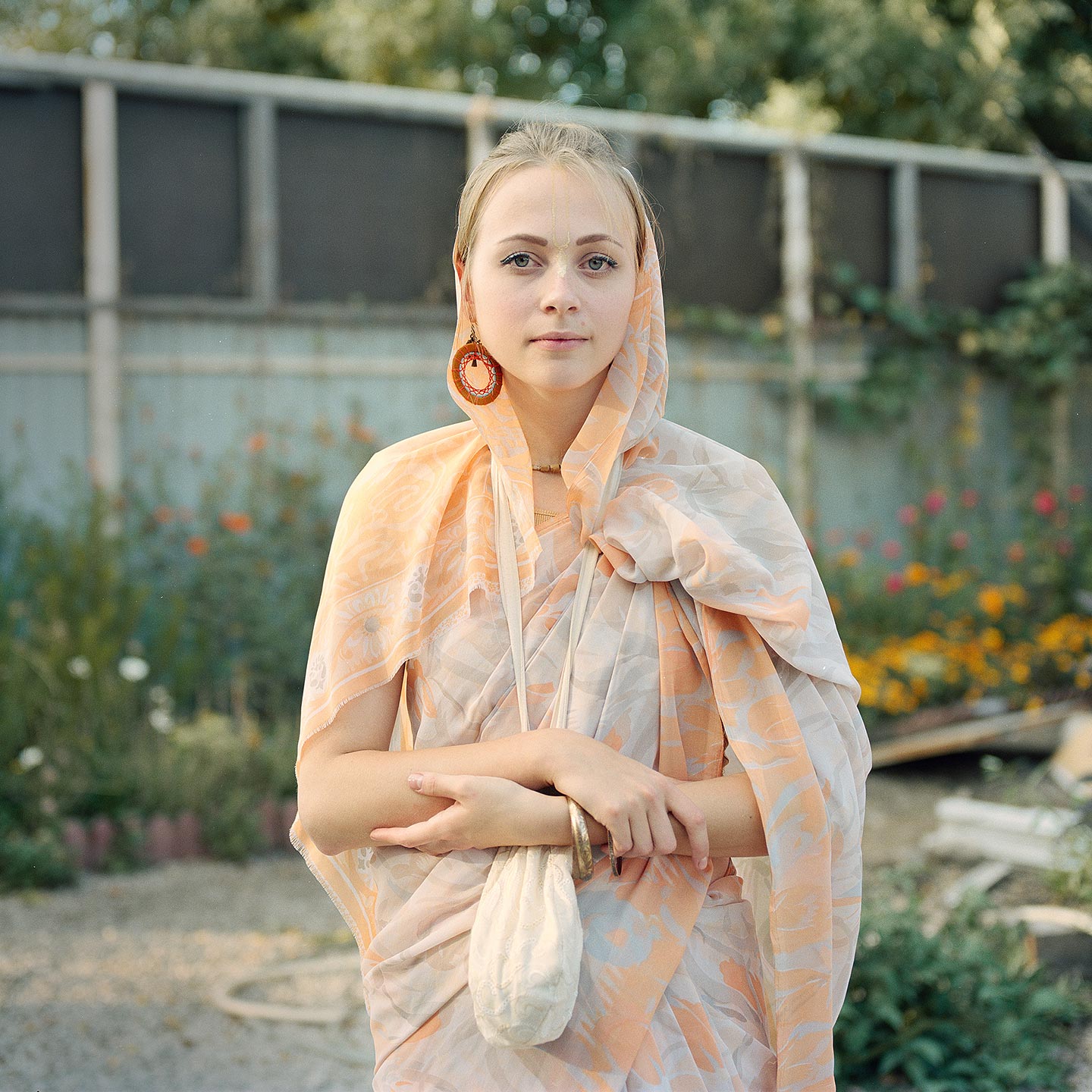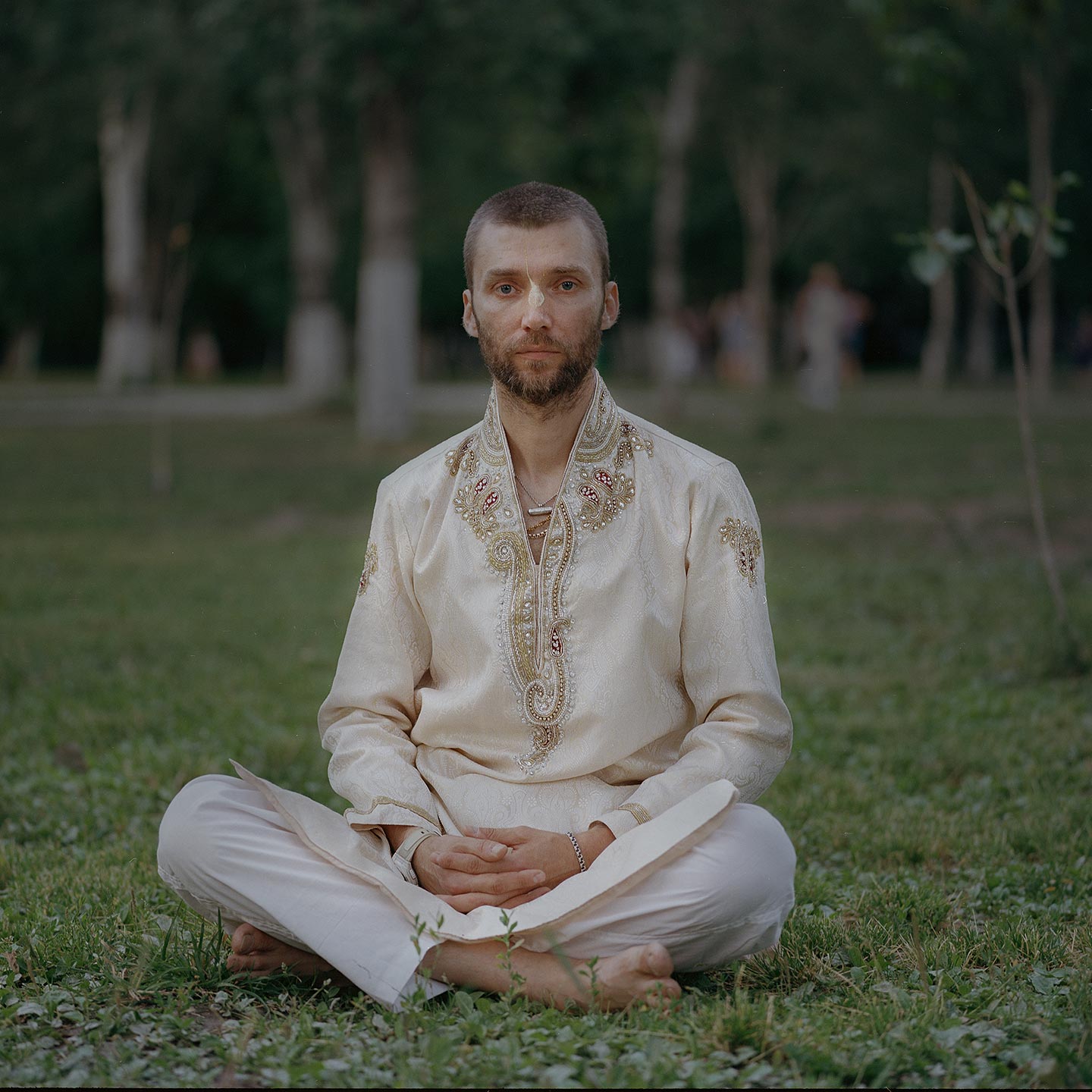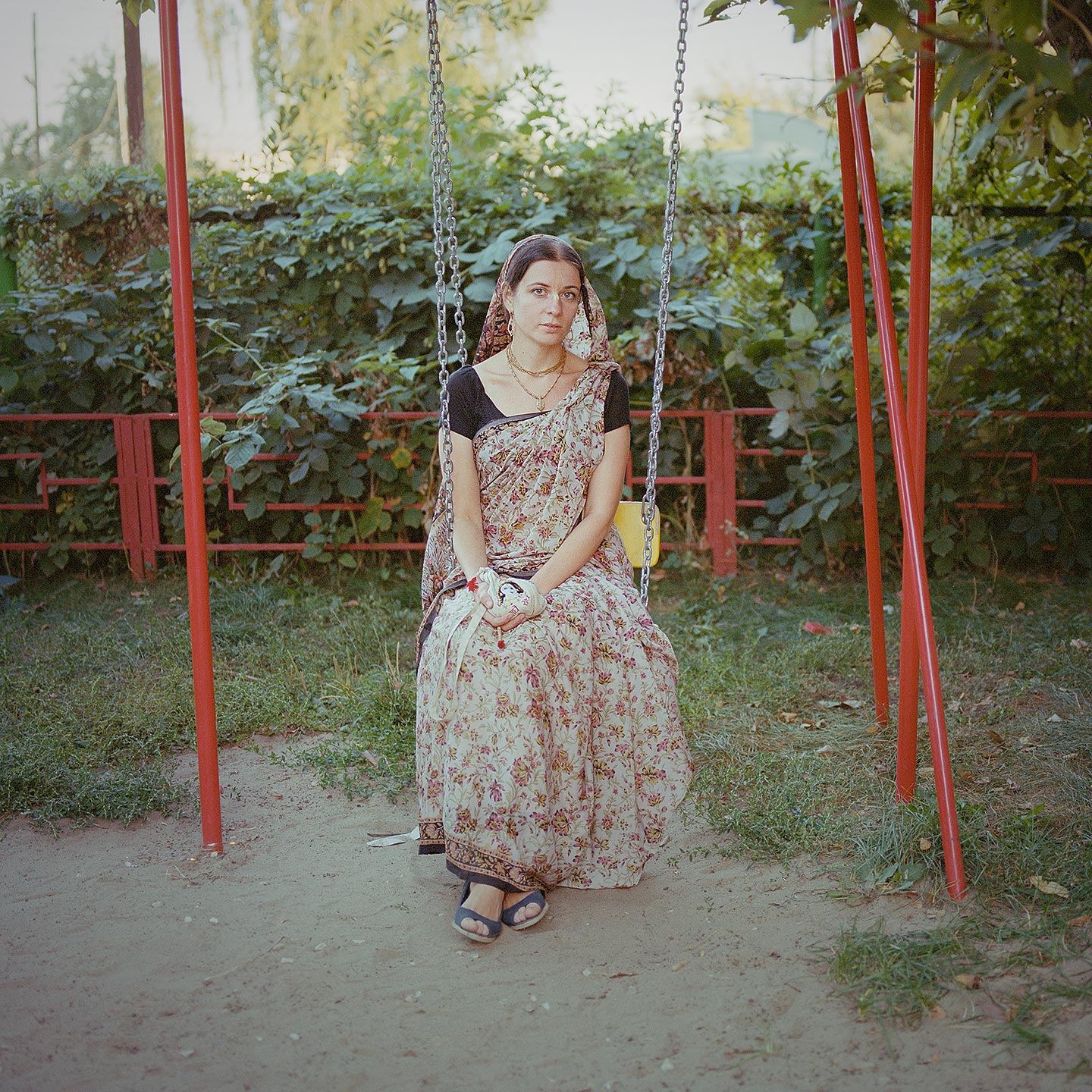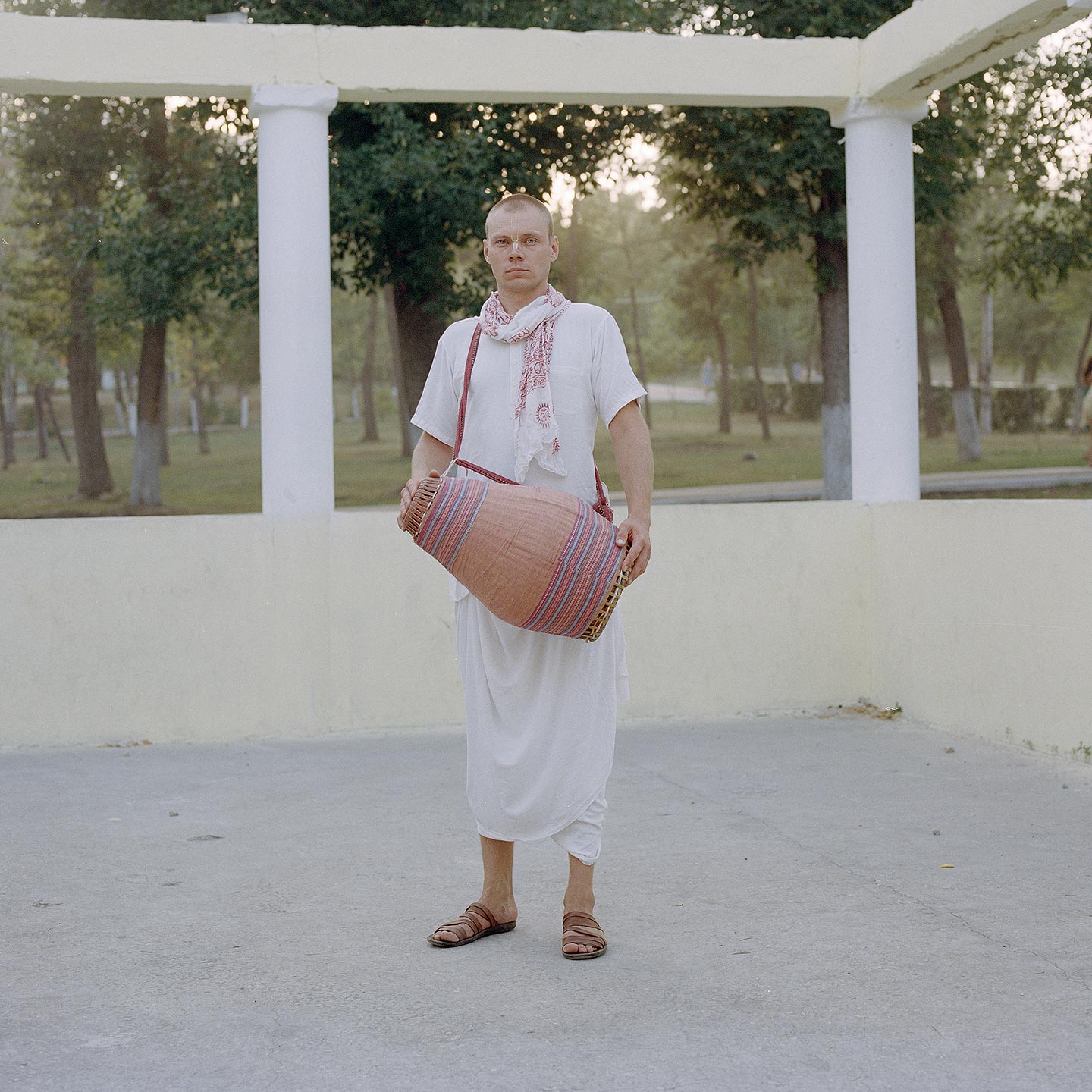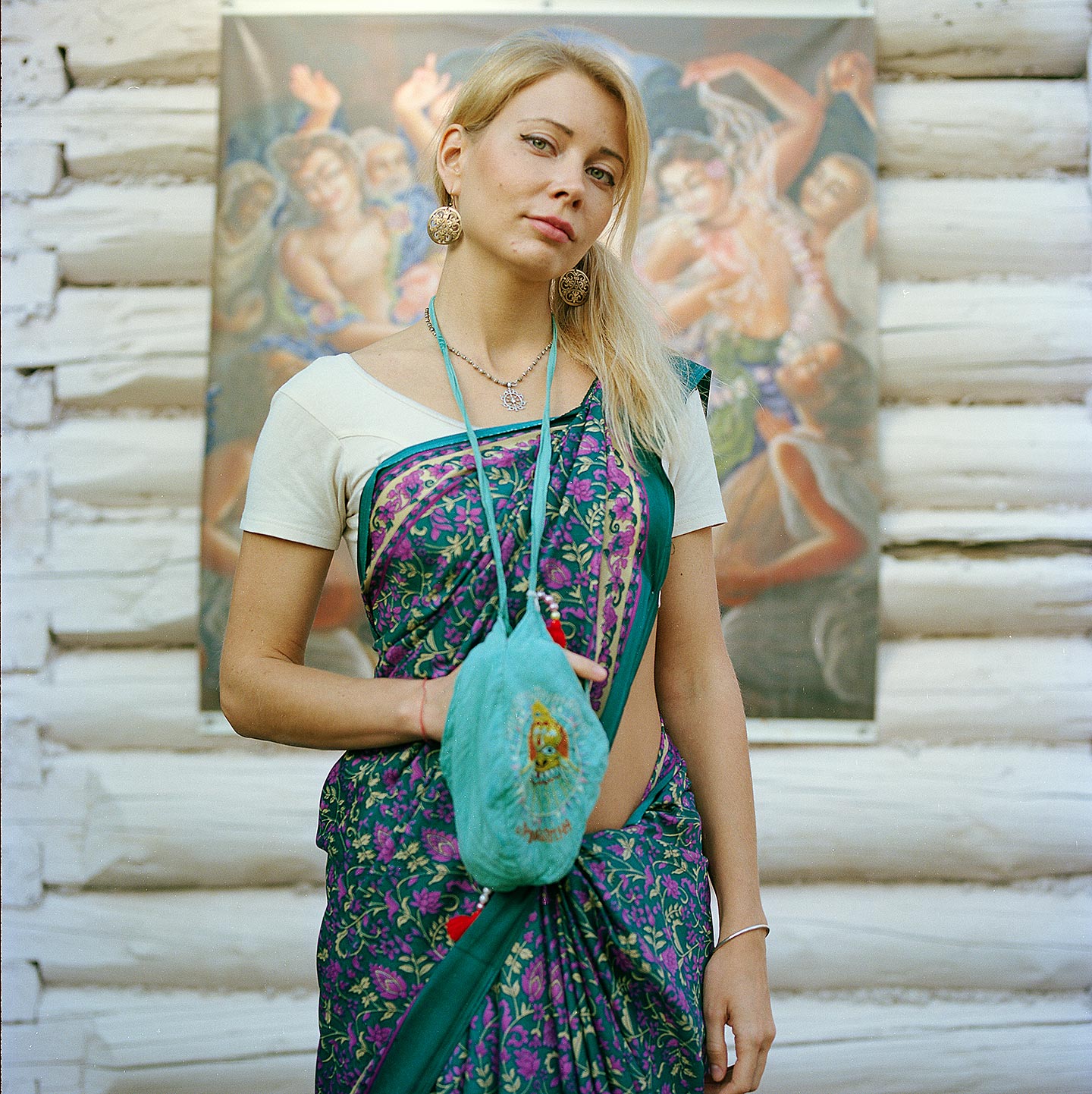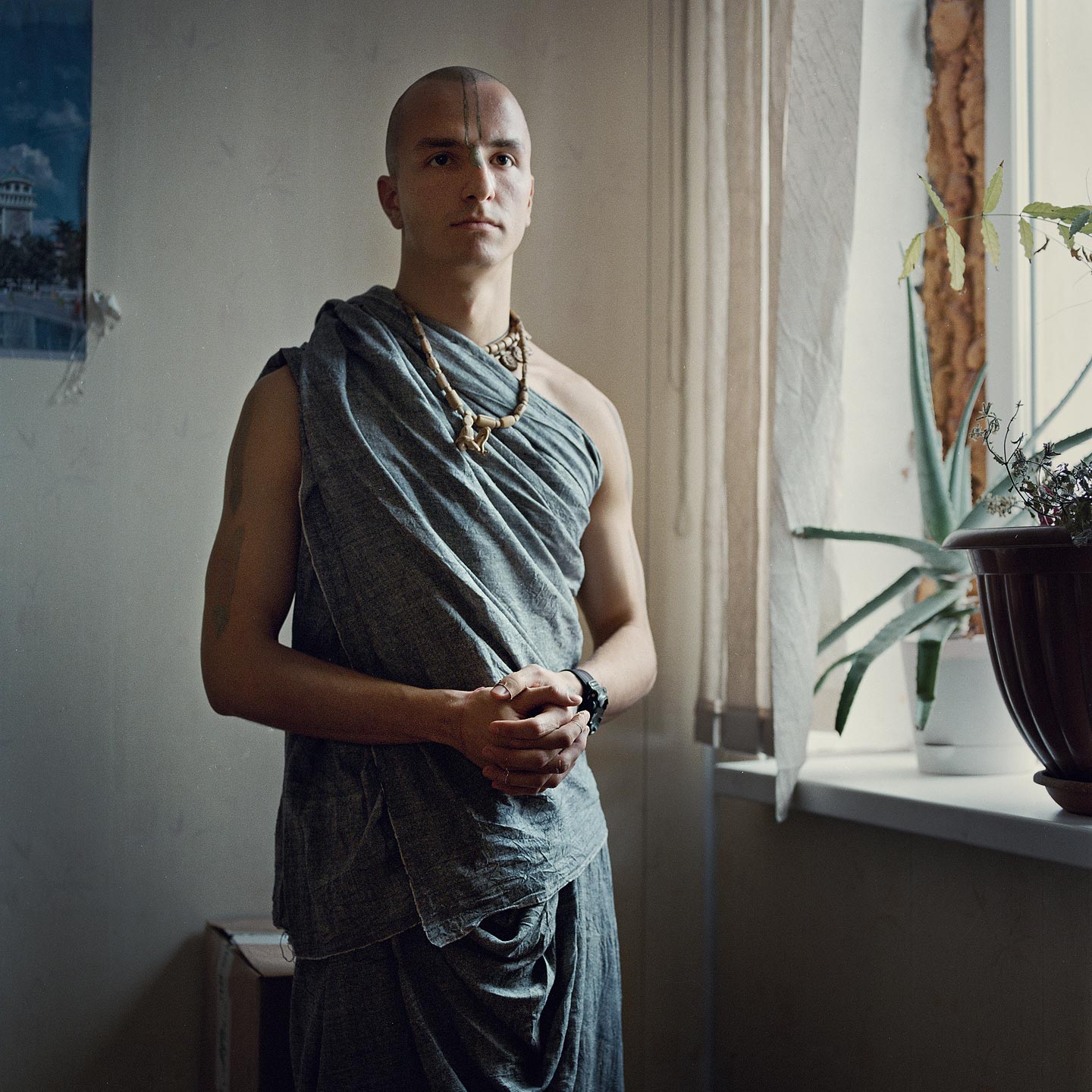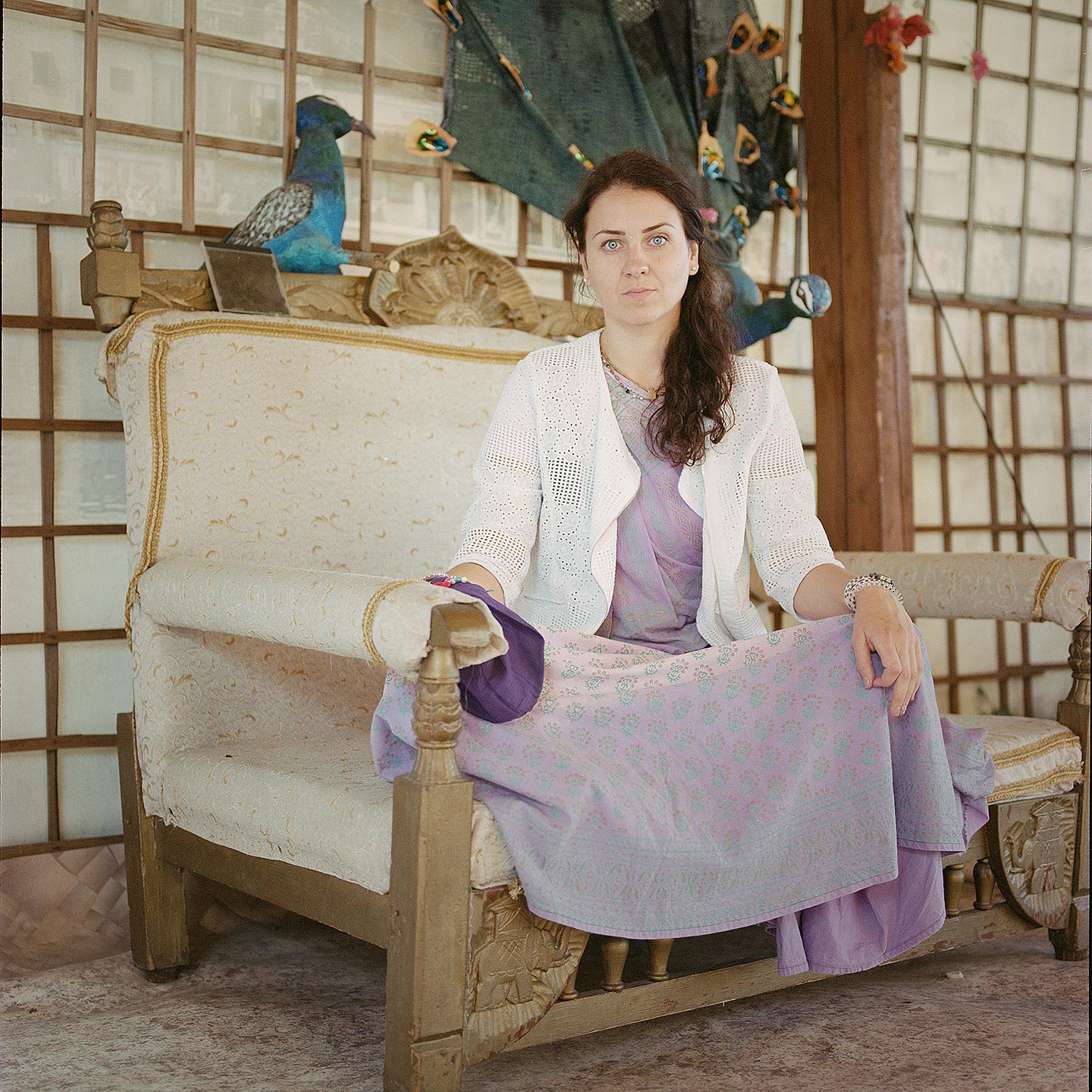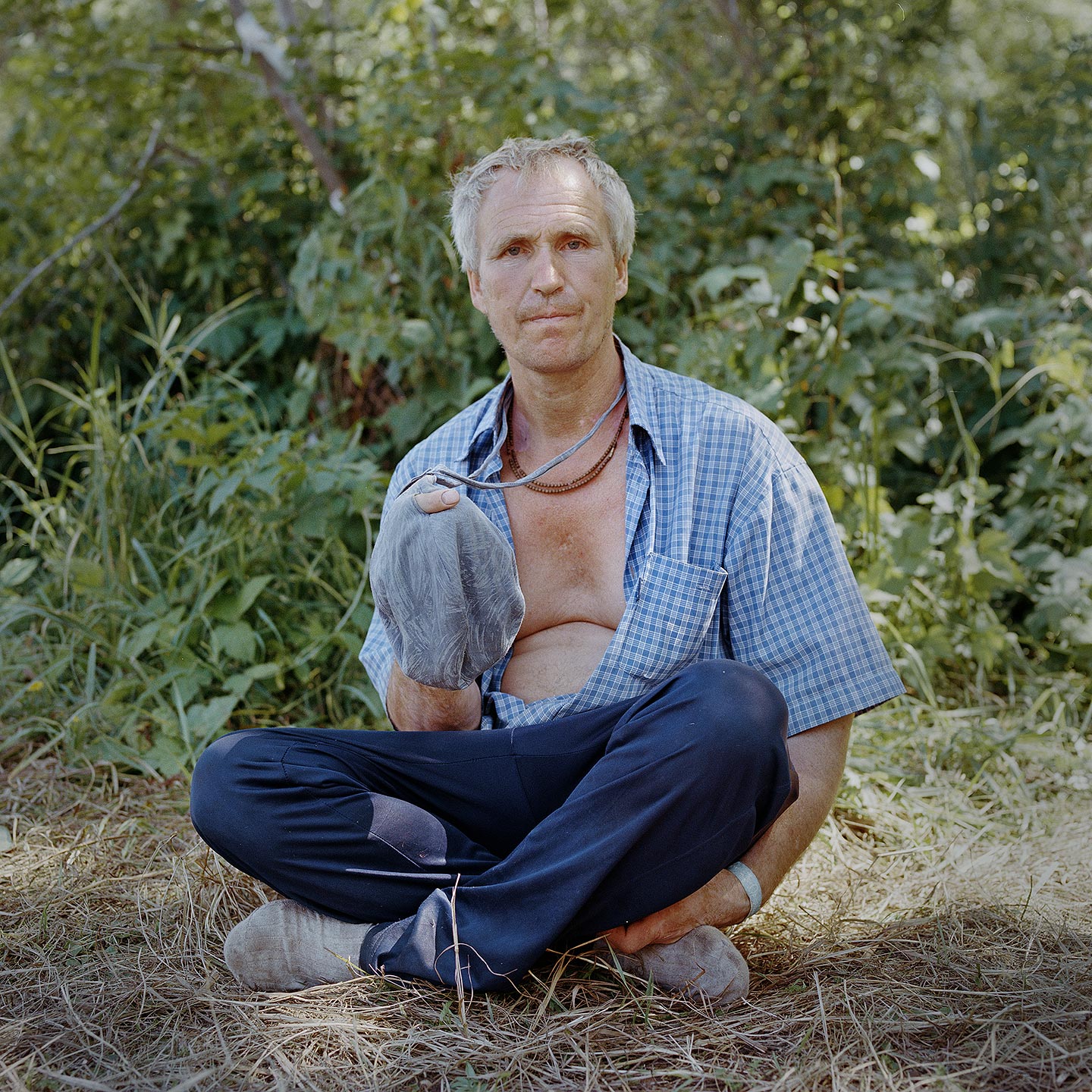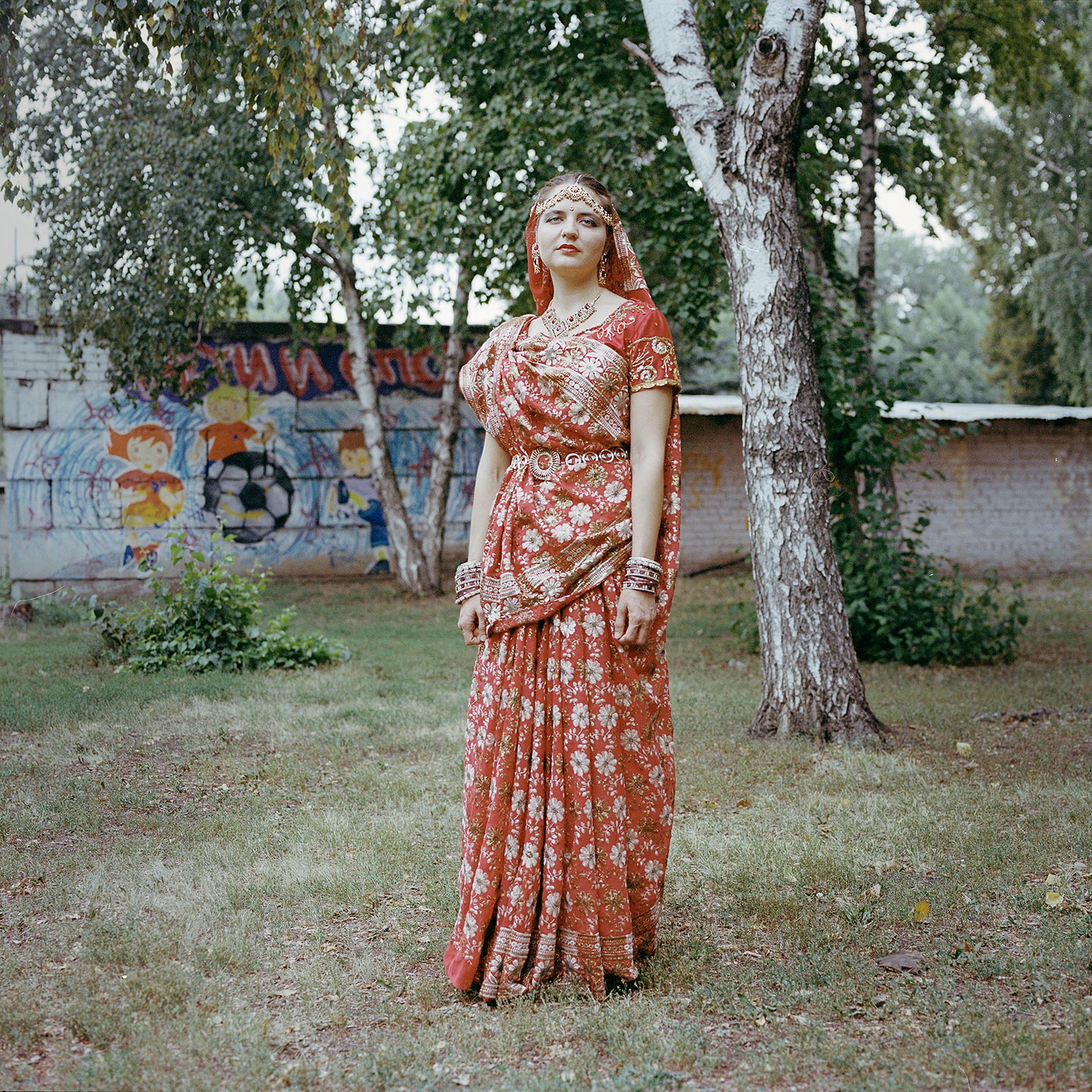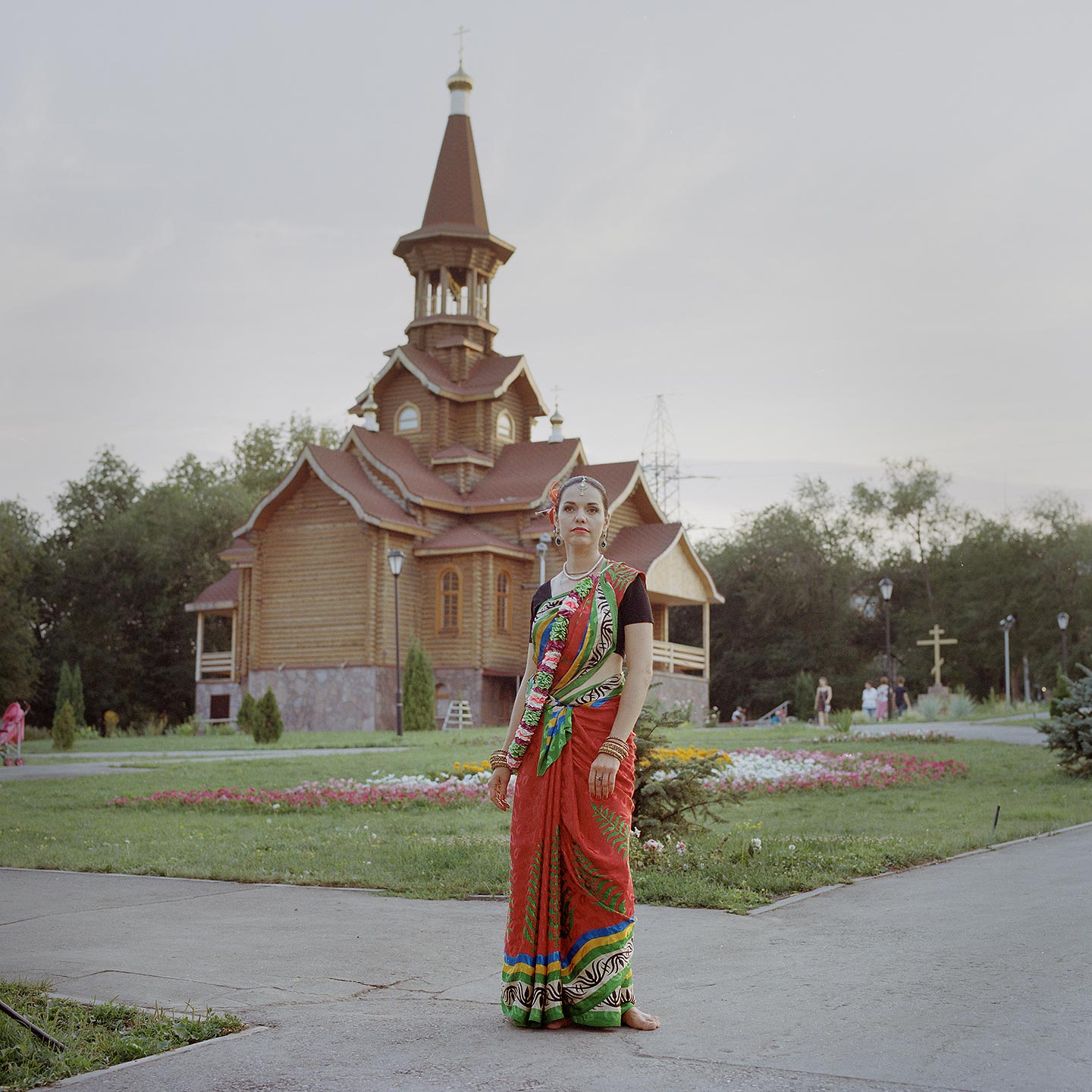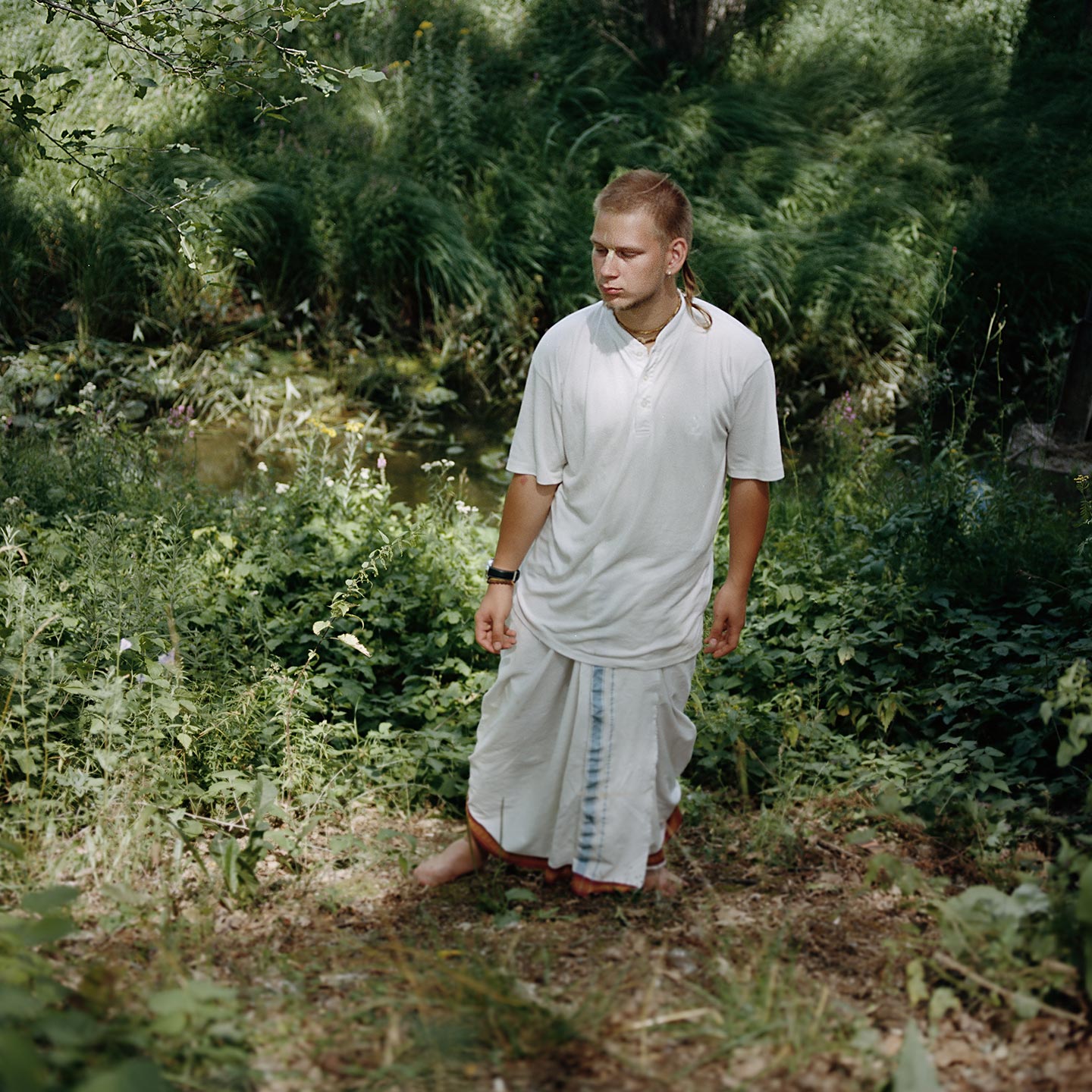 The International Society for Krishna Consciousness, better known as the Hare Krishna movement, was born in the fifteenth century in India but became popular in the rest of the world in the 1960s-70s: in that time of profound cultural revolution and questioning of traditional Western values, the spirituality proposed by Hare Krishna seemed to provide the answers many were looking for. Russian photographer Misha Petrov  is currently working on a series of staged portraits of adepts of the Hare Krishna movement in Russia to explore how the identity of the same individual is influenced by two different cultures—the one they're raised in, and the one they choose for themselves.
Hello Misha, thank you for this interview. What are your main interests as a photographer? 
I am interested in documentary photography as a way of speaking about the world and the lives of people. I'm especially interested in humans beings as individuals, each one with their unique inner microcosm. I also like "crazy" people who are obsessed with certain ideas or passions: spending time with them crushes many of the stereotypes I may have about them, and lets me see the world in a new way. In general, I use photography to better understand who I am.
Please introduce us to New Race: who are the men and women we see in your portraits? 
There are two major religions in Russia: Orthodox Christianity and Islam. Other religious practices are not approved by the government, or classified as prohibited sects. My subjects are Russians who have chosen an alternative religion known as the "International Society for Krishna Consciousness", which has its original roots in ancient India. It's a closed community not recognized by any society or state. They do not belong to the Russian culture any more, and most likely they will never become a part of Hindus culture.
Did the people you portrayed share with you their reasons for choosing to join the International Society for Krishna Consciousness? 
Of course—that was the question I was most interested in. I received different answers, but they share some common points. The older members told me the Krishna Consciousness practice helps them understand more about the Universe, and therefore find the meaning of life and what lies beyond it. "Other religions do not provide exhaustive answers to curious people", they said. Younger people, and younger men in particular, explained they are escaping from a consumerist society they do not want belong to. Some of the girls told me they were attracted by vegan food, colorful clothes, and Indian traditions. Many members just wanted to change their lives radically.
What inspired New Race? What was your main intent behind this work? 
The main theme of New Race is the idea of native identity. I asked myself the question: "How powerful must the influence of an unfamiliar culture be to overcome the culture of the place one grew up in? Will I find traces of these people's original identity under the strange and alien forms of the new culture they decided to take on? What if I looked at them as if they had no nationality, no religion, no profession or social status?
The portraits seem to have taken in religious centers. 
I took the portraits in different places across Russia. Most of all were made in small religious centers, summer camps, and at festivals devoted to Eastern traditions. But I made some of the images in urban environments. The series is ongoing, so I'm still in the progress of developing a visual language for this project.

Can you talk a bit about your approach to the work? What did you want your images to capture?
My goal is not to show the specific traditions or rituals attached to the International Society for Krishna Consciousness. I'm interested in capturing the juxtaposition of different cultures within one person—how it manifests itself right on their faces and in their appearance. I also wanted to discover how the combination between contemporary Russia and Indian aesthetics looks like.
Did you have any specific references or sources of inspiration in mind while working on New Race? 
This project is inspired by Hermann Hesse's novels as well as ancient Eastern wisdom.
What have been the main influences on your photography?
I think inspiration is not fundamental for the kind of photography that I do, so I'm not really inspired by the works of other photographers, although of course I look at projects that I think have an interesting approach. Good cinema, Joseph Brodsky's poems and Andrew Wyeth's paintings had a much greater influence on me.
Who are some of your favorite contemporary photographers?
There are many very talented photographers making work today. It's hard to choose someone, but I feel Alec Soth's approach very close to me.
Choose your #threewordsforphotography.
Medium. Language. Discover.