Photos by Thom and Beth Atkinson
Brother and Sister Photograph London's Missing Buildings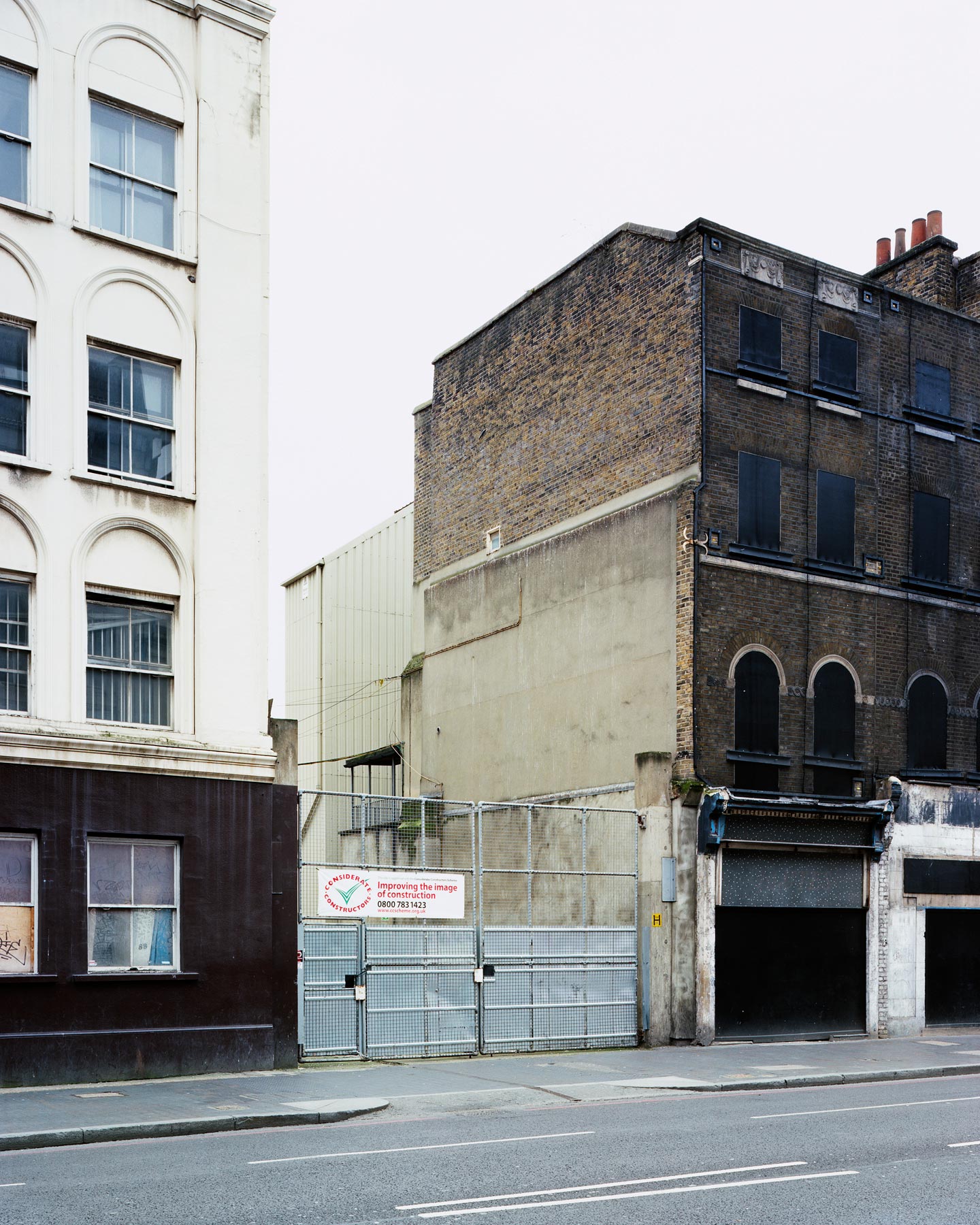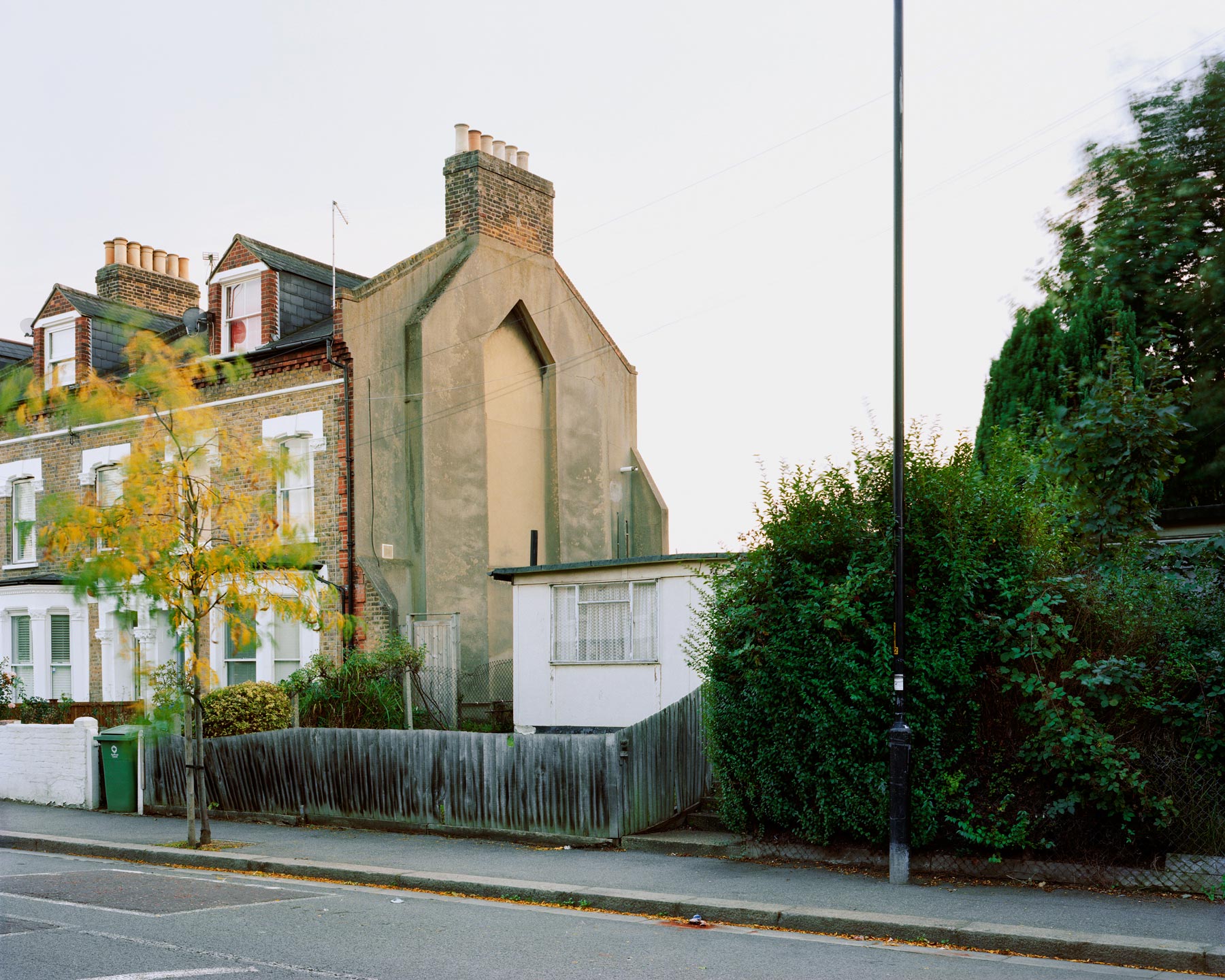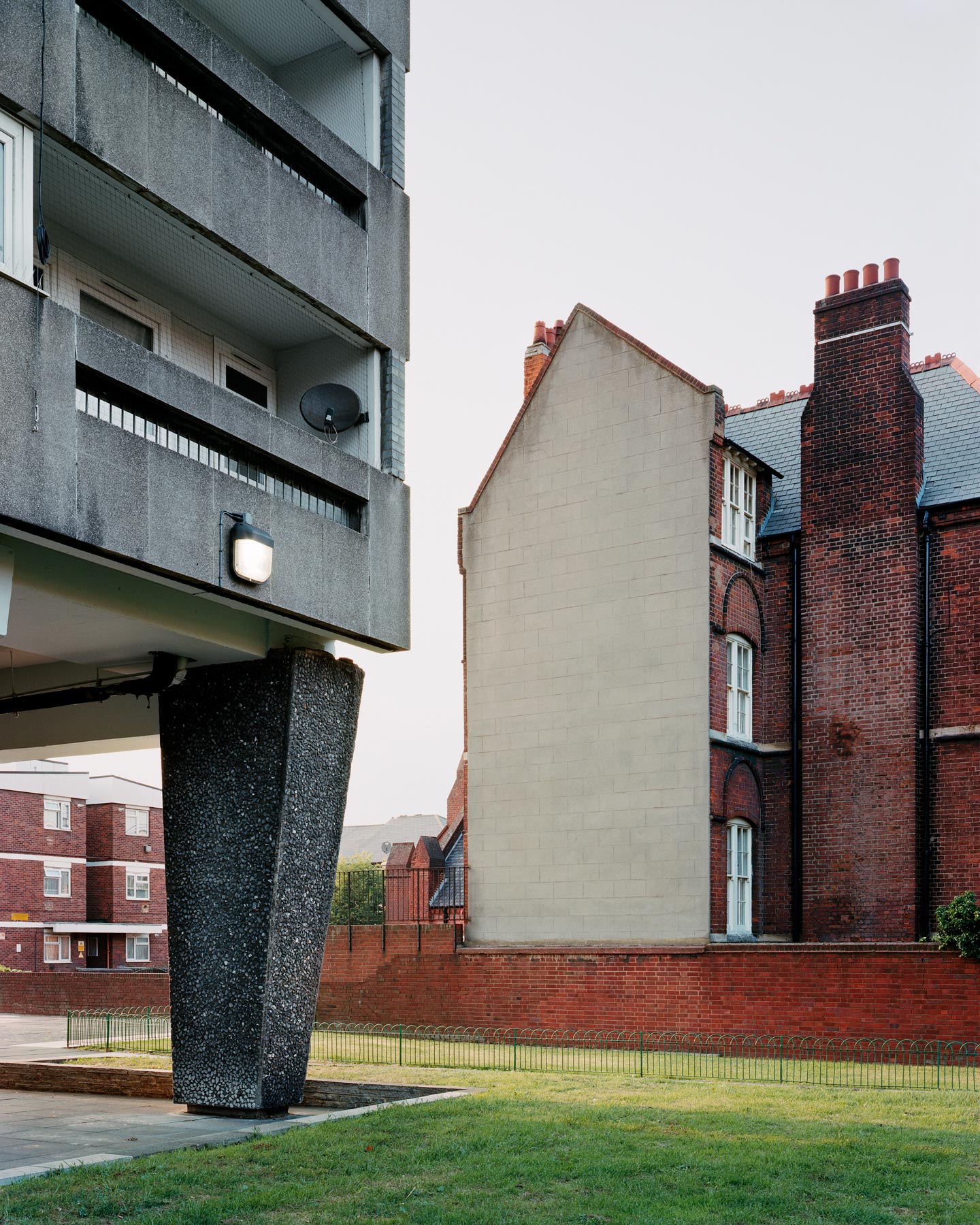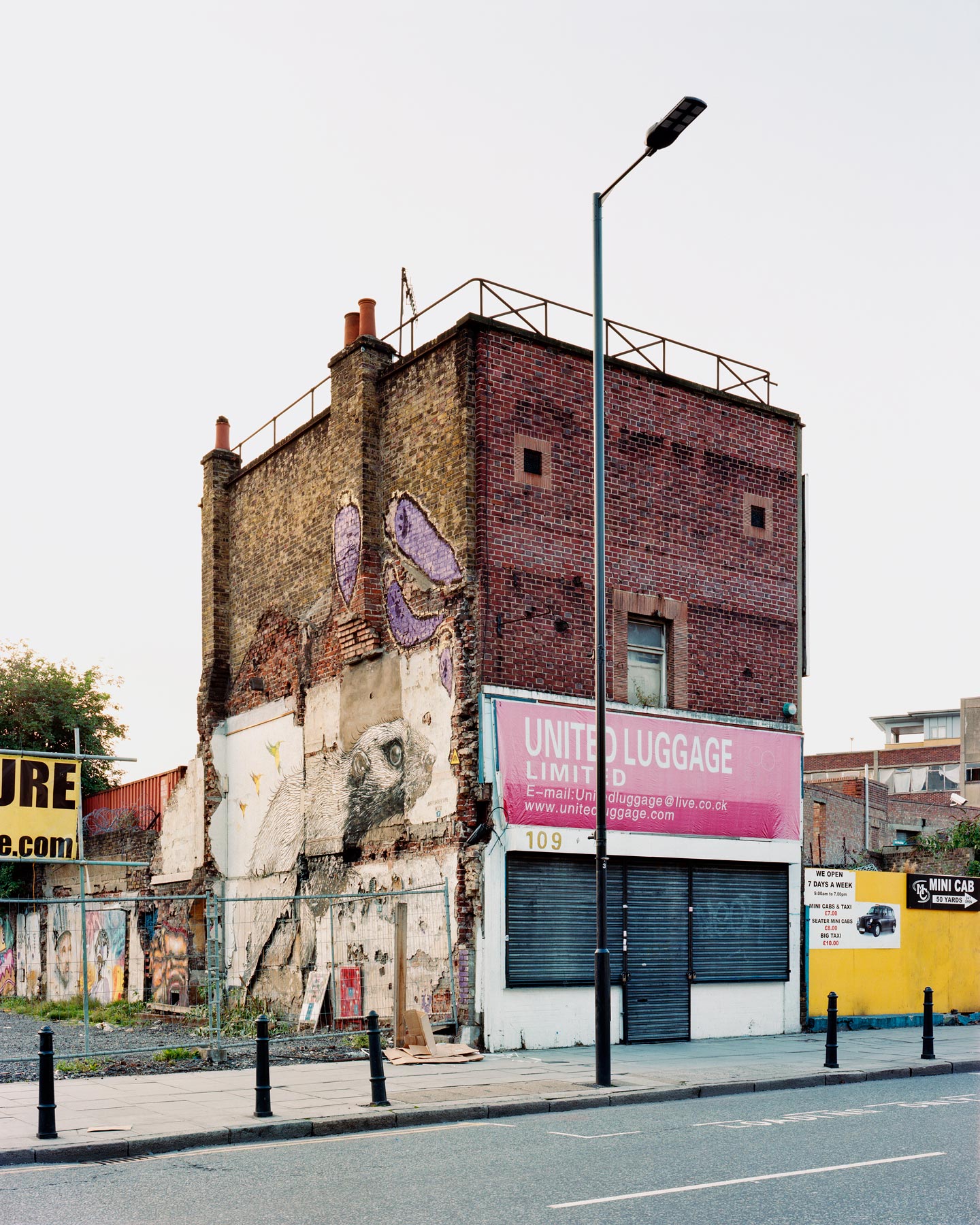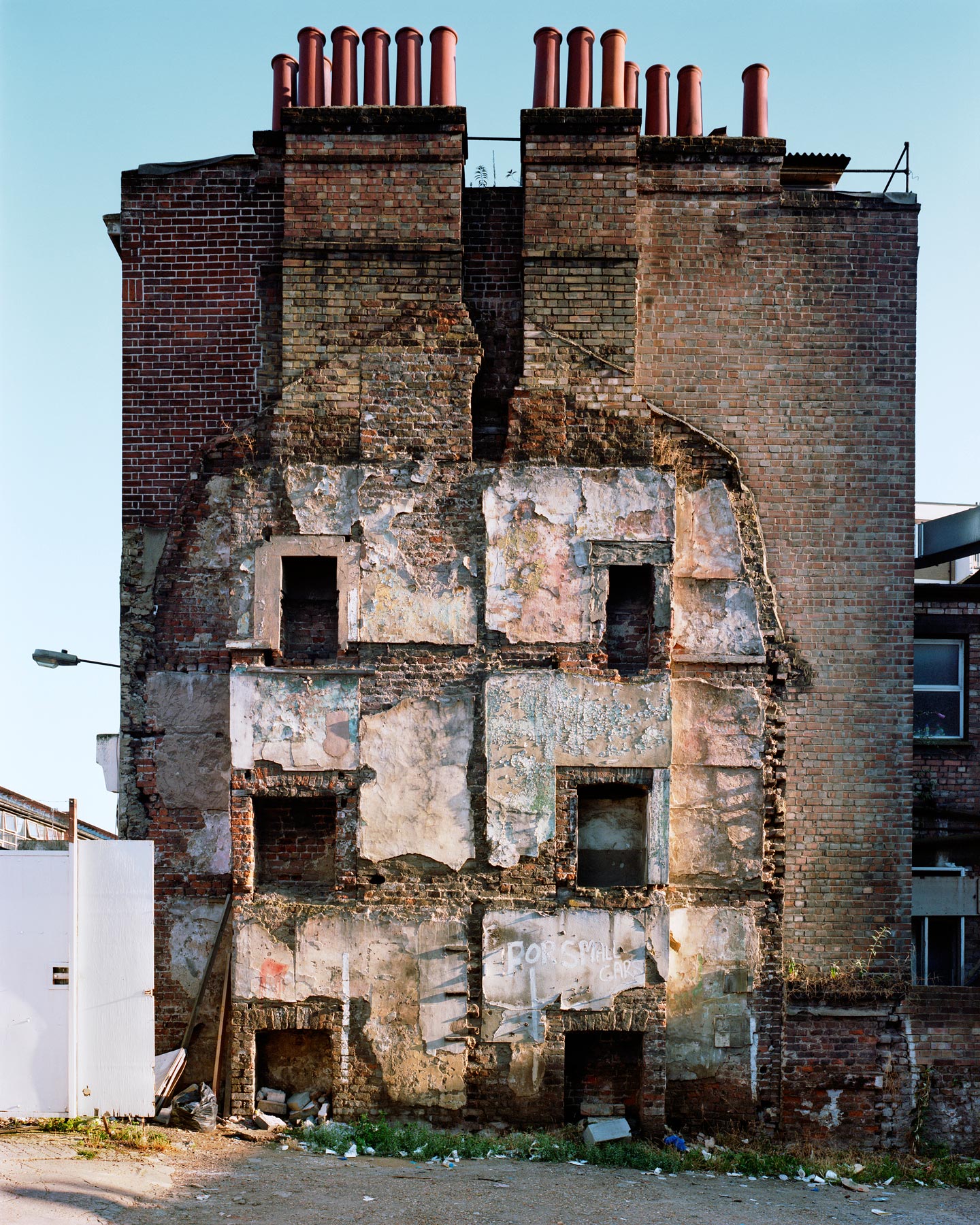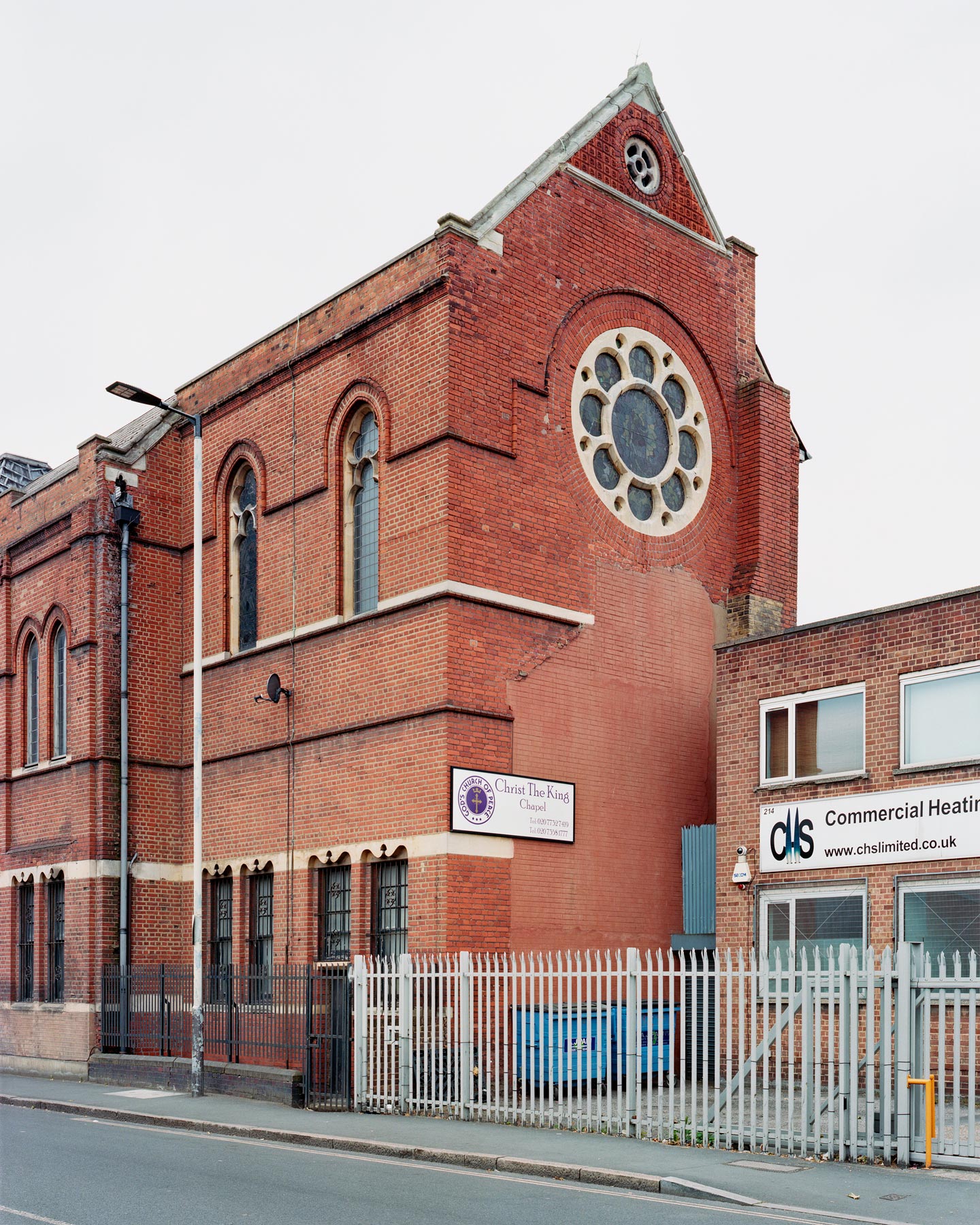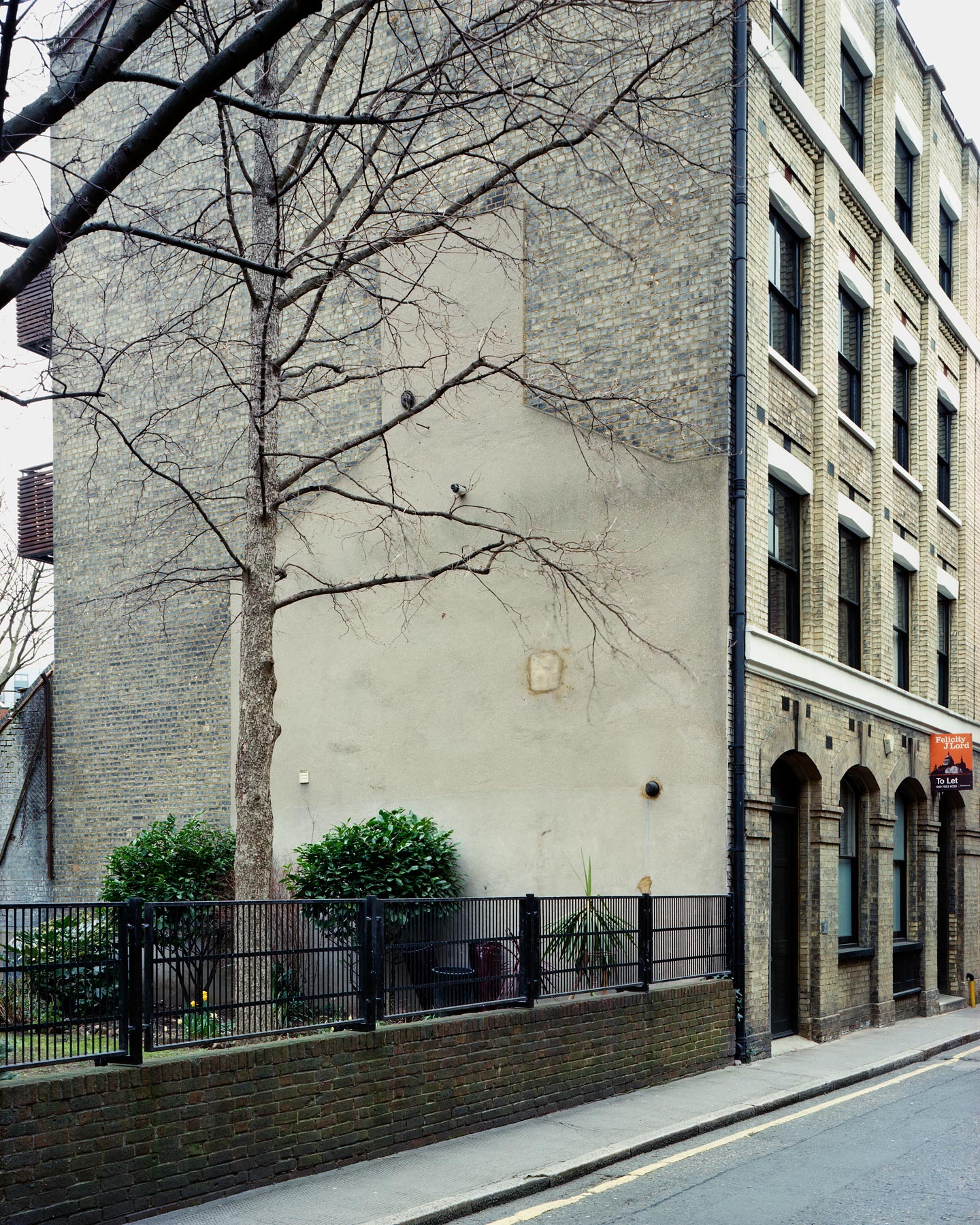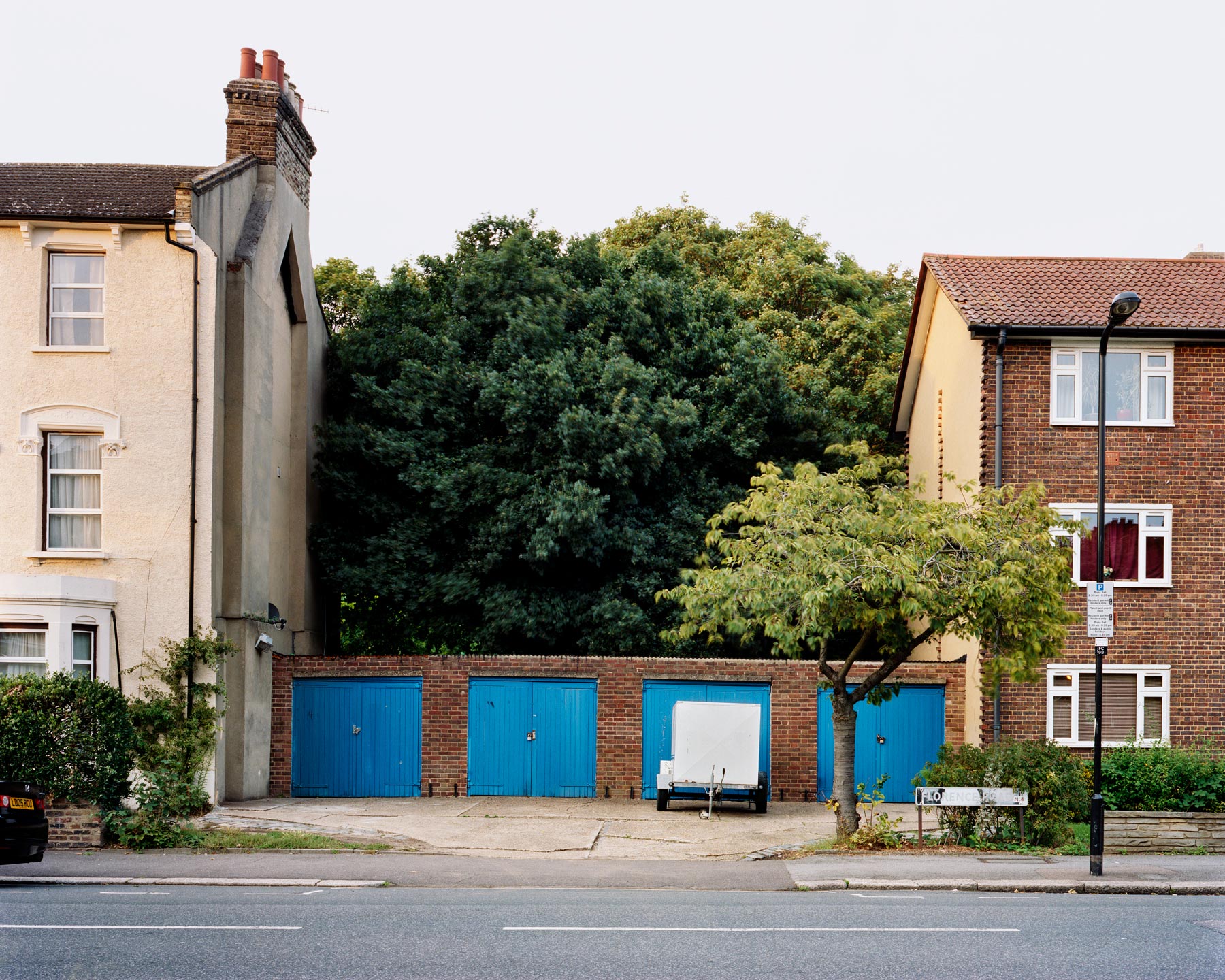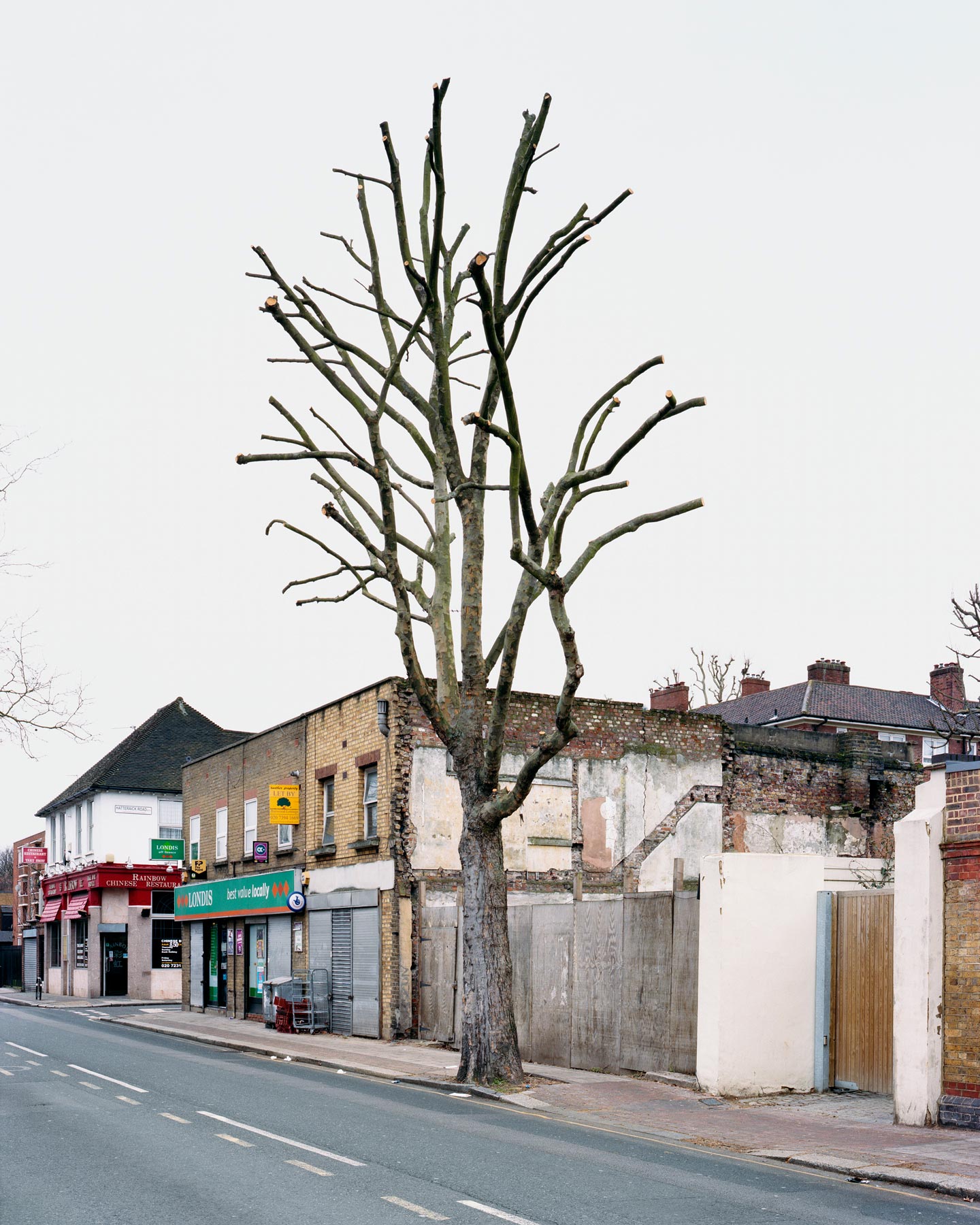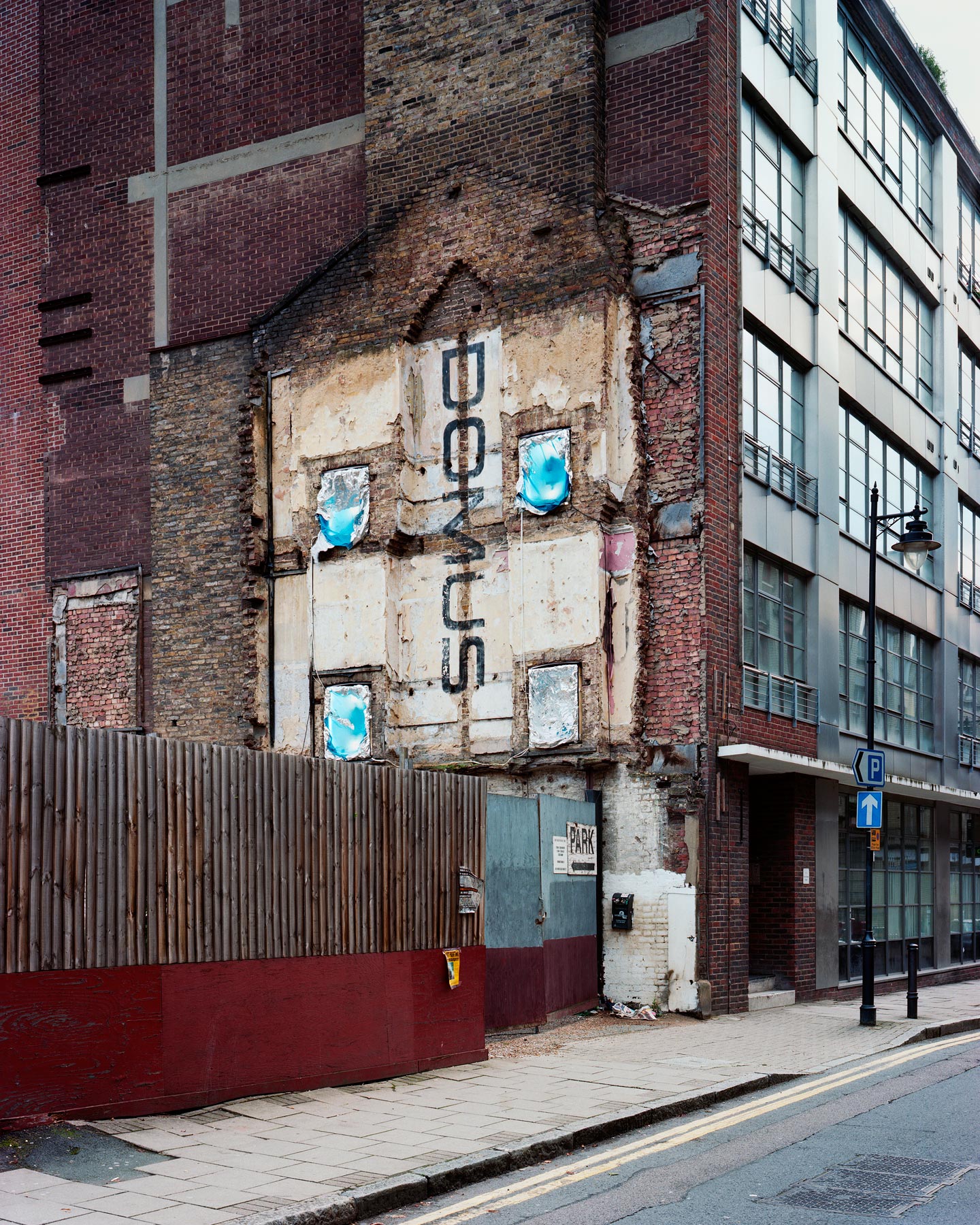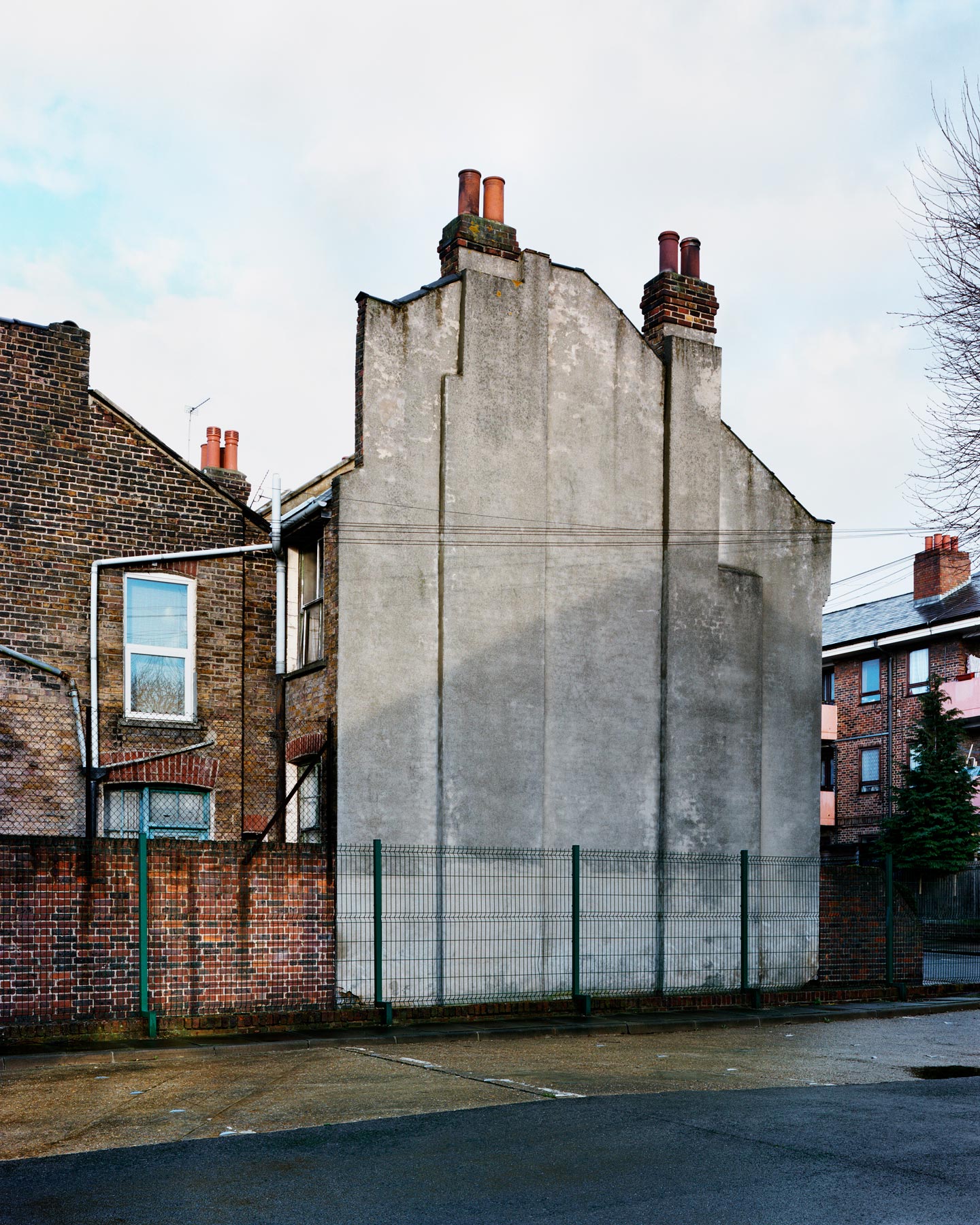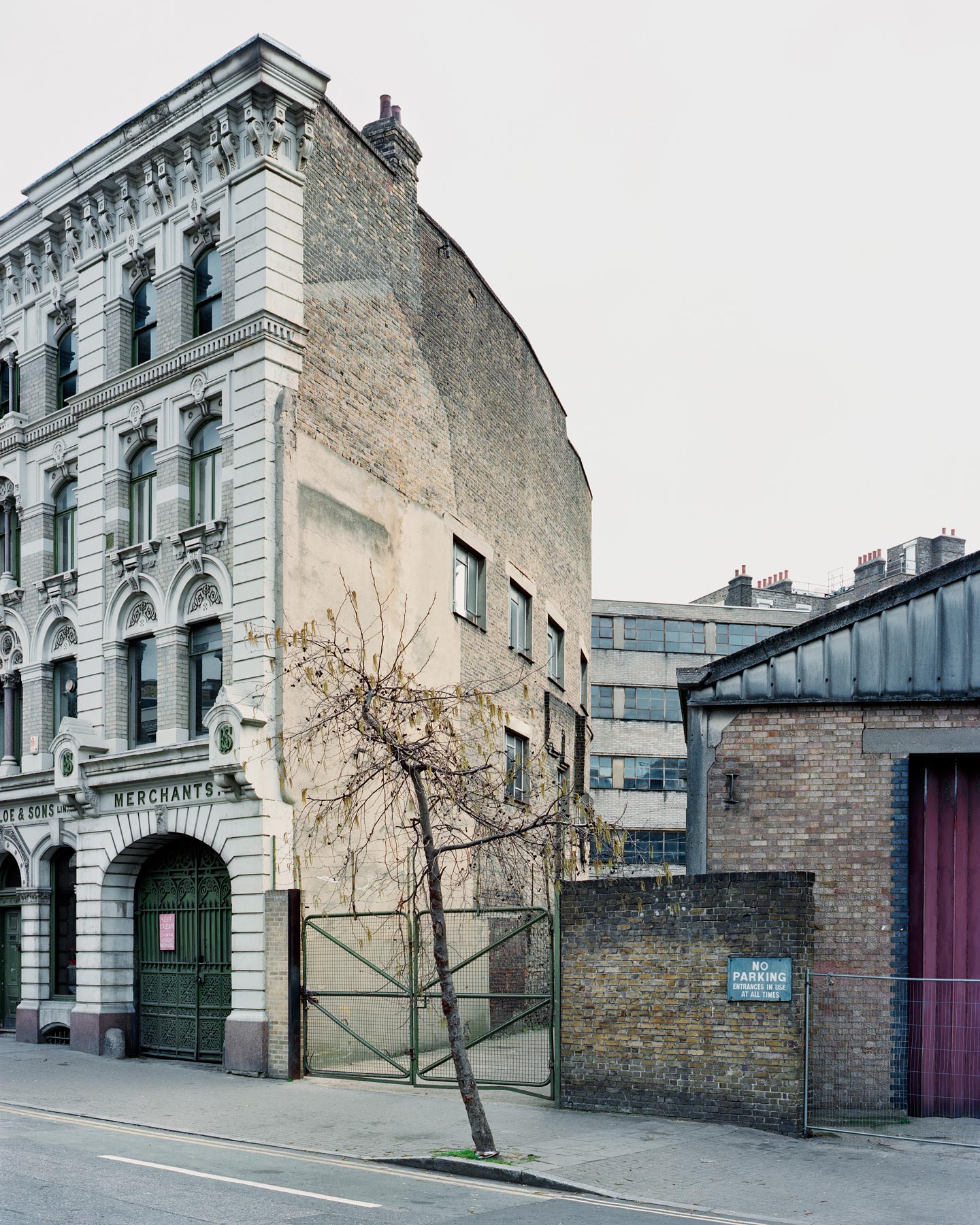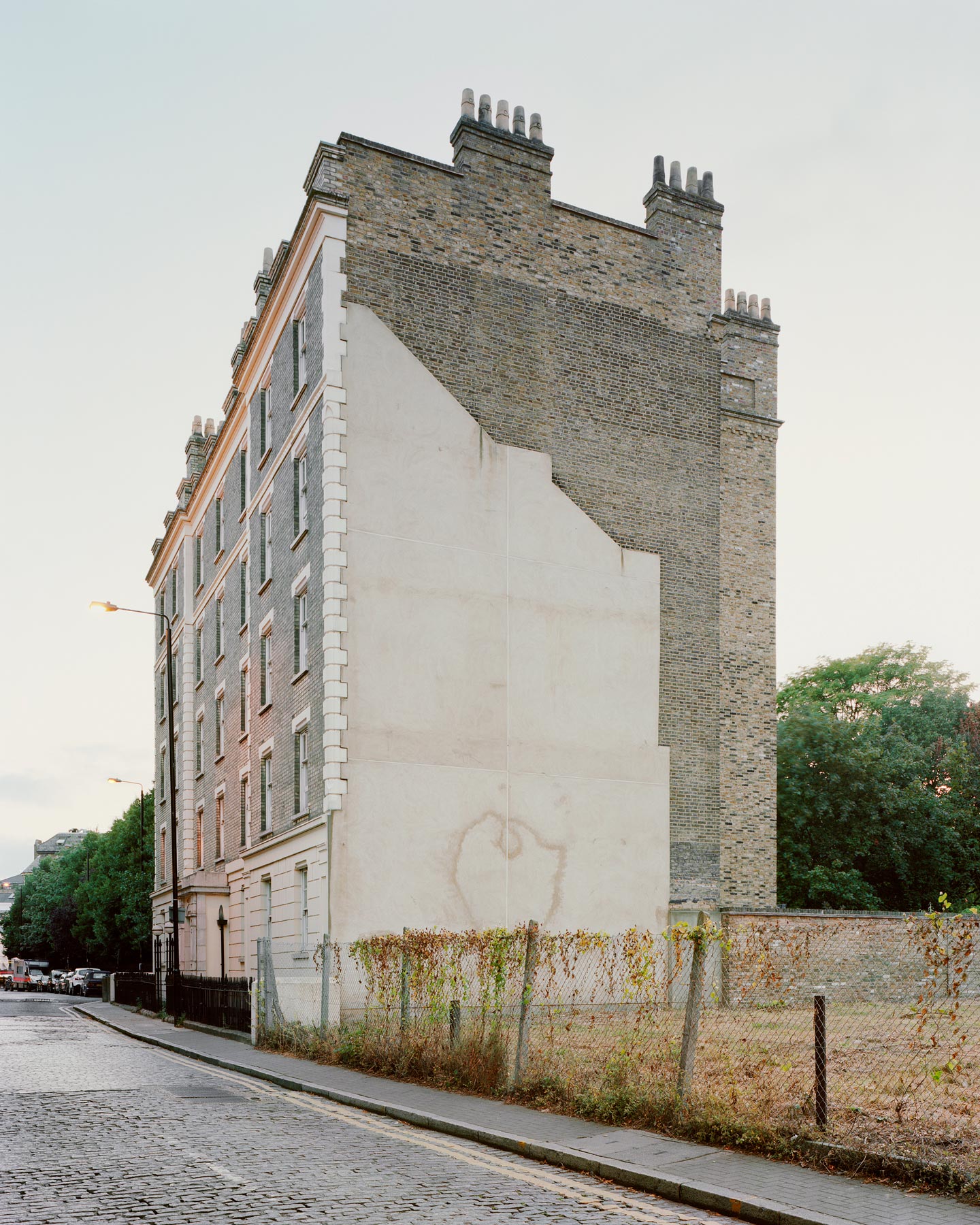 Brother and sister Thom and Beth Atkinson are two British photographers, respectively 34 and 31 years old. Thom and Beth have recently released Missing Buildings, a photobook that looks at the gaps left all around the city of London by the destruction of thousands of buildings during the Second World War.
Missing Buildings is published by Hwaet Books, an imprint founded by Thom in 2014 – buy the book here.
Hello Thom and Beth, thank you for this interview. What are your main interests as photographers?
Mythology. The places where fact and fiction meet. And the craft of making pictures.
Please introduce us to your latest work Missing Buildings.
Missing Buildings is a photobook about mythology and the London Blitz [a period of sustained strategic bombing of the United Kingdom by Nazi Germany occurred between September 1940 and May 1941]. It's about the past haunting a place and a culture.
How did you get the idea for this project, and what was your main intent behind it?
It came from living in London and really just feeling the presence of what had happened there during the war; from noticing the effects of the Blitz upon the physical city and upon our imaginations. The Blitz is a huge part of our national mythology, and London is very much a focus for this. There's also a family connection – our grandfather, Norman, was an Air Raid Precautions warden in London during the Blitz, and our grandmother, Iris, worked in Bank throughout the war. Our intent was to explore that mythology and to try to understand it.
Did you make researches to identify the buildings in the images or did you just walk around London until you stumbled upon one?
The work was based upon walking and looking rather than historical research. We made a decision early on that we would only research sites after making photographs. We were looking for pictures which resonated, rather than systematically recording historical sites; that ambiguity and wondering is what the work is about for us. We photographed historical bombsites but also the apparitions of bombsites. We feel the resulting book is stranger and better for it.
Beside their documentary value, the Missing Buildings pictures generally work as a strong metaphor for any kind of traumatic loss. Was any of this in your mind as you created the work? What was you approach to the making of the photographs?
It's easy to anthropomorphise buildings – they have eyes and a mouth, they are designed to reflect the body in their proportions. In The Poetics of Space, Bachelard talks about the links between architecture space and the mind. It makes sense that a ruined or absent building reminds us on some level of a ruined or absent body – trauma and loss. Archival images of bomb damaged homes shock us because they are visceral – inside becomes outside.
Our pictures intentionally don't have people in them but we still think of them as images of very human trauma. We shot our work like portraits, using a 135mm lens, and for the most part composing for the 'gap'. We did this to humanise the work – we wanted to pay our respects to these spaces and what is left behind.
Did you have any specific references or source(s) of inspiration in mind while working on Missing Buildings?
We took a lot of inspiration from war artists and painters like John Piper and Paul Nash. The wartime Recording Britain project was also an influence, as were photographers like Jem Southam and William Christenberry.
What have been the main influences on your photography?
Stories.
Who are some of your favorite contemporary photographers.
Jem Southam, An My Le, Mitch Epstein, Paul Graham, Tim Davis.
Do you have any other passion beside photography?
Music, walking, films, books.
Choose your #threewordsforphotography.
Luck. Curiosity. Gumption.