Photos by Sophie Ebrard
It's Just Love — Sophie Ebrard Exposes the 'Normality' of Porn Actors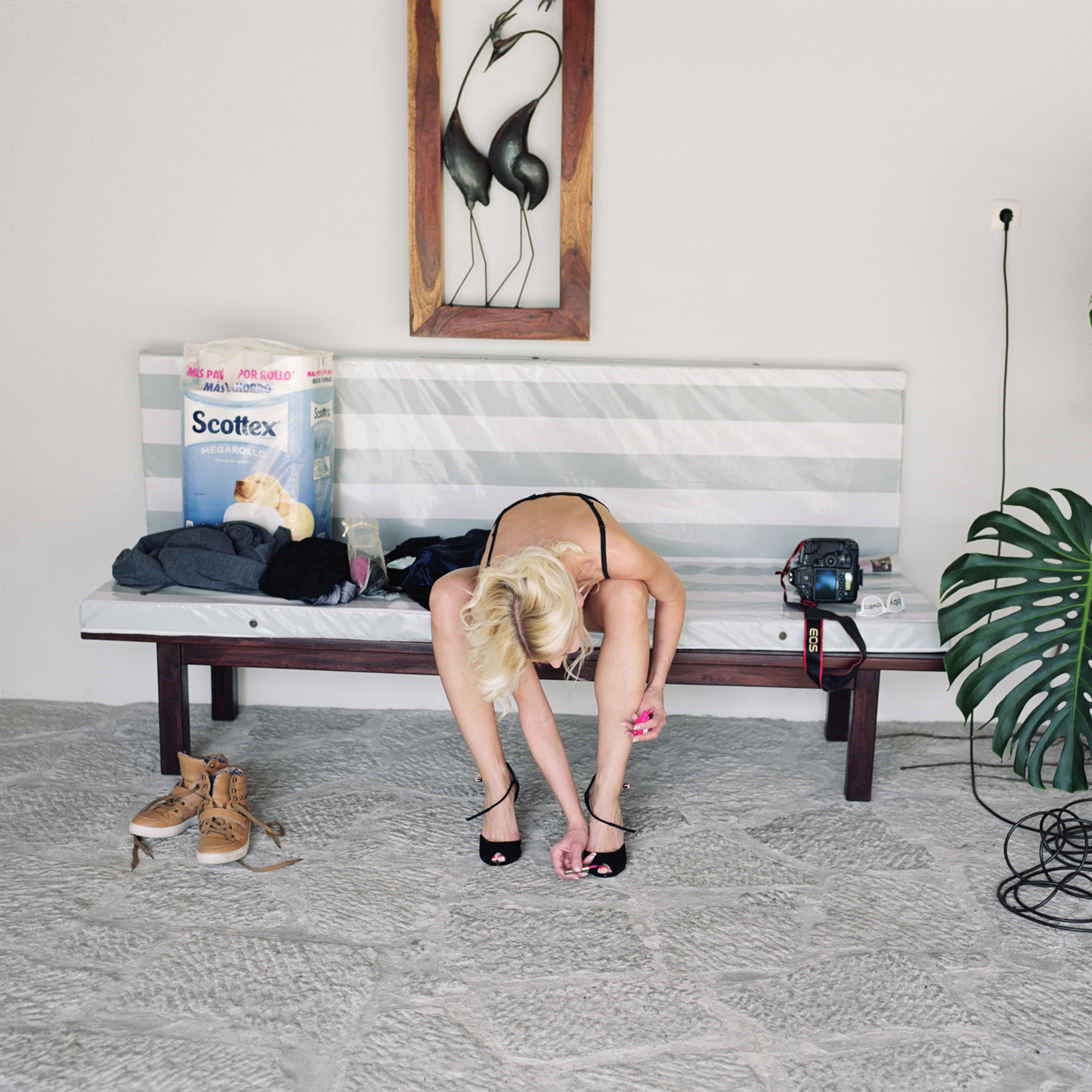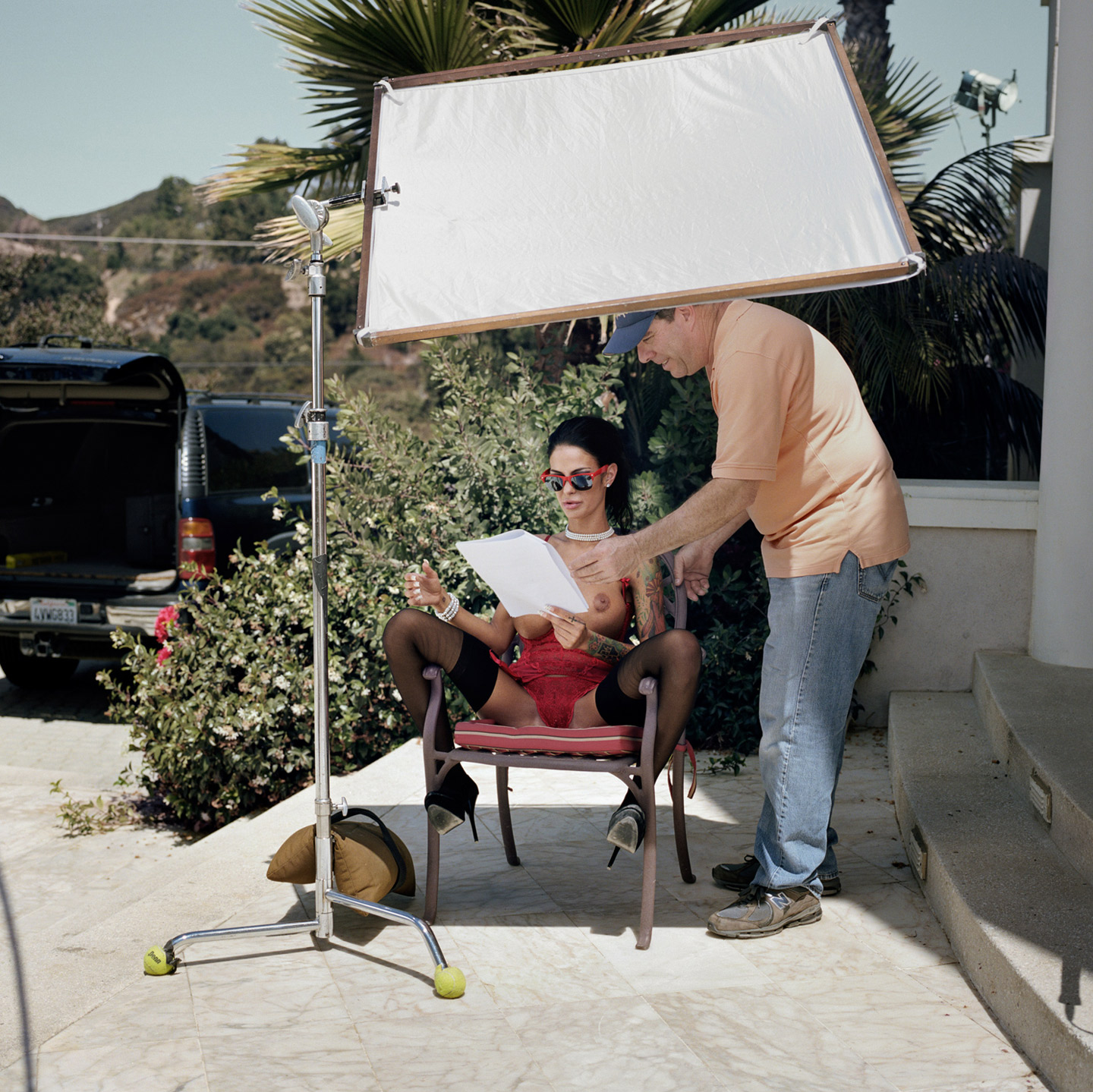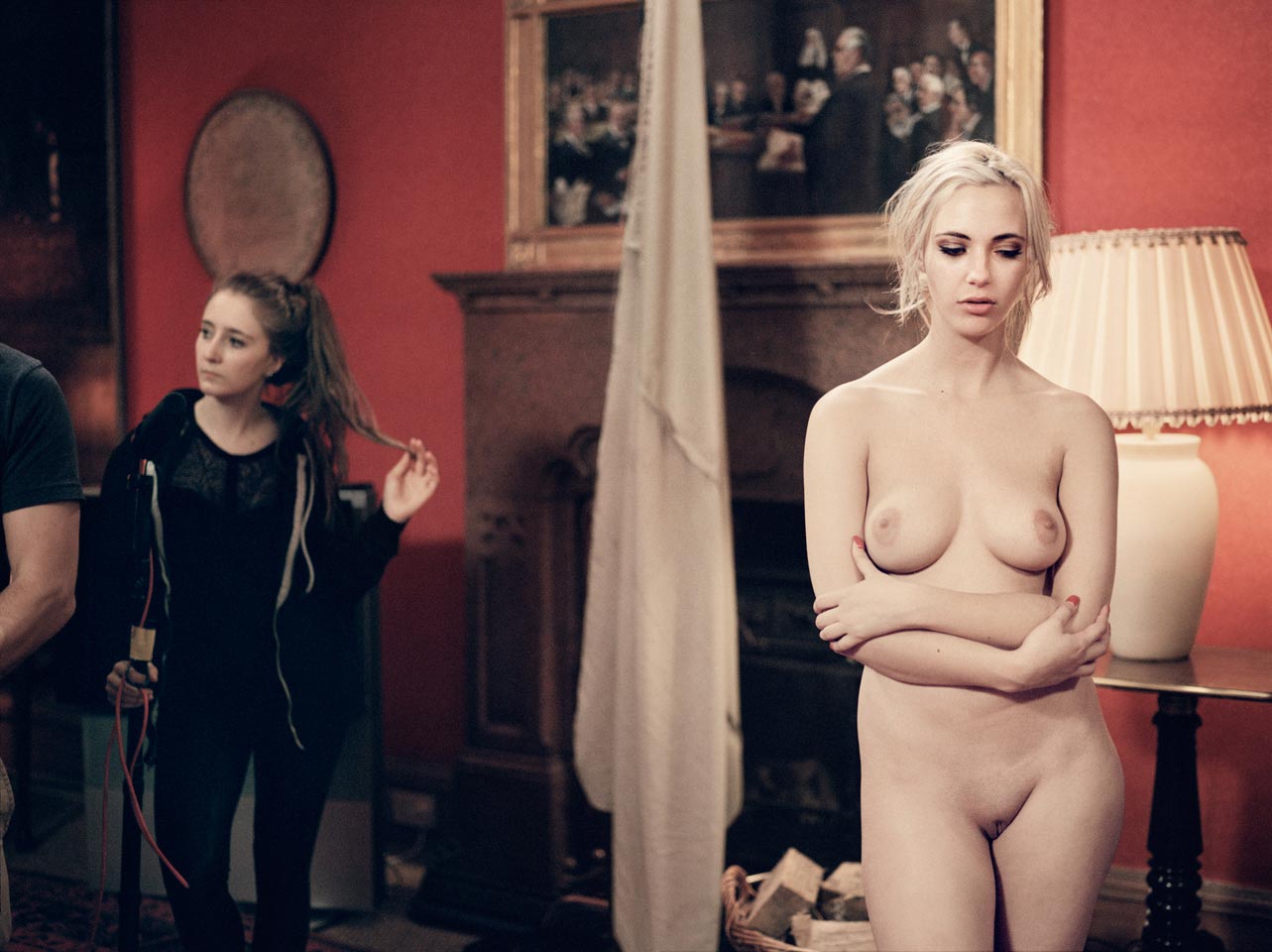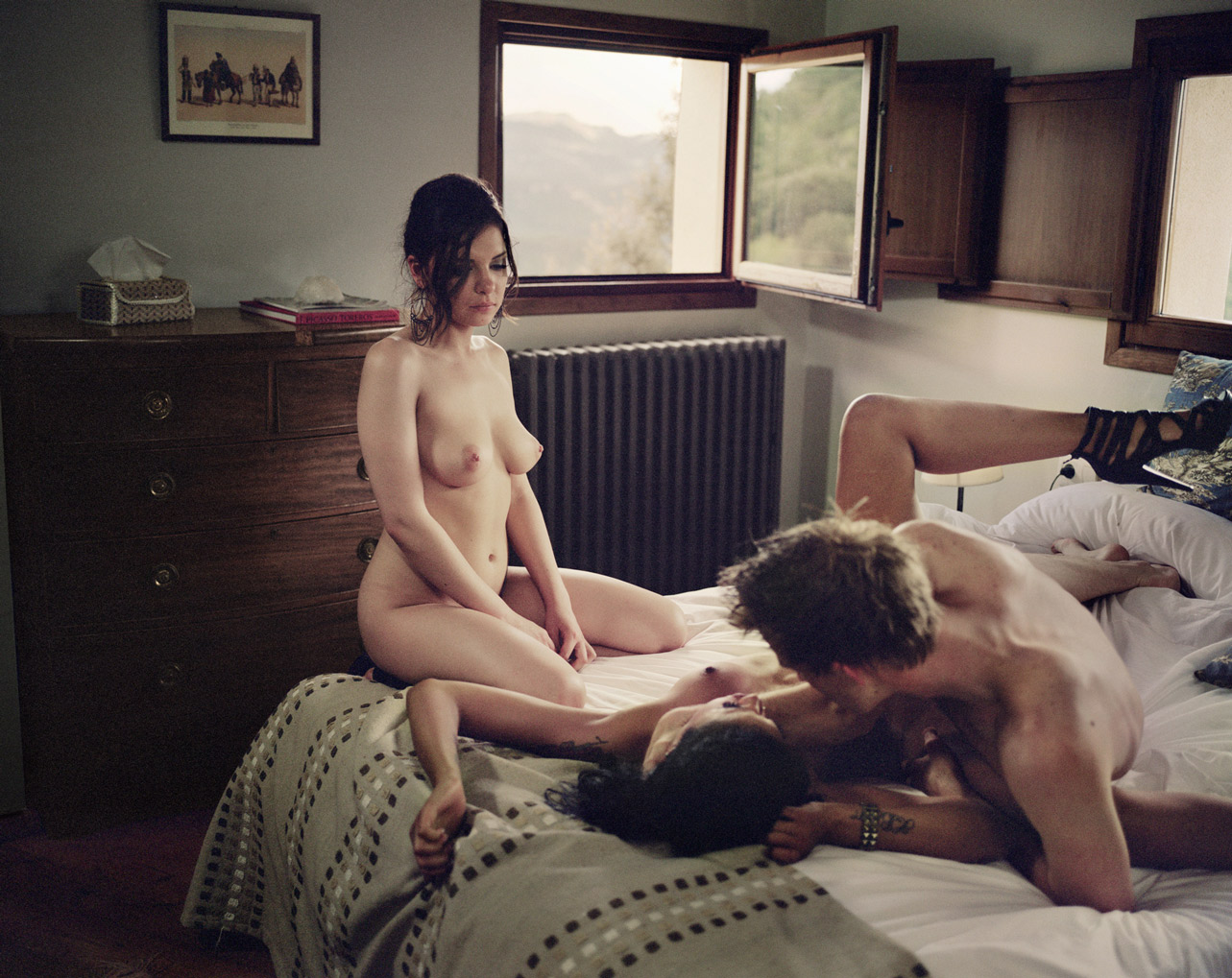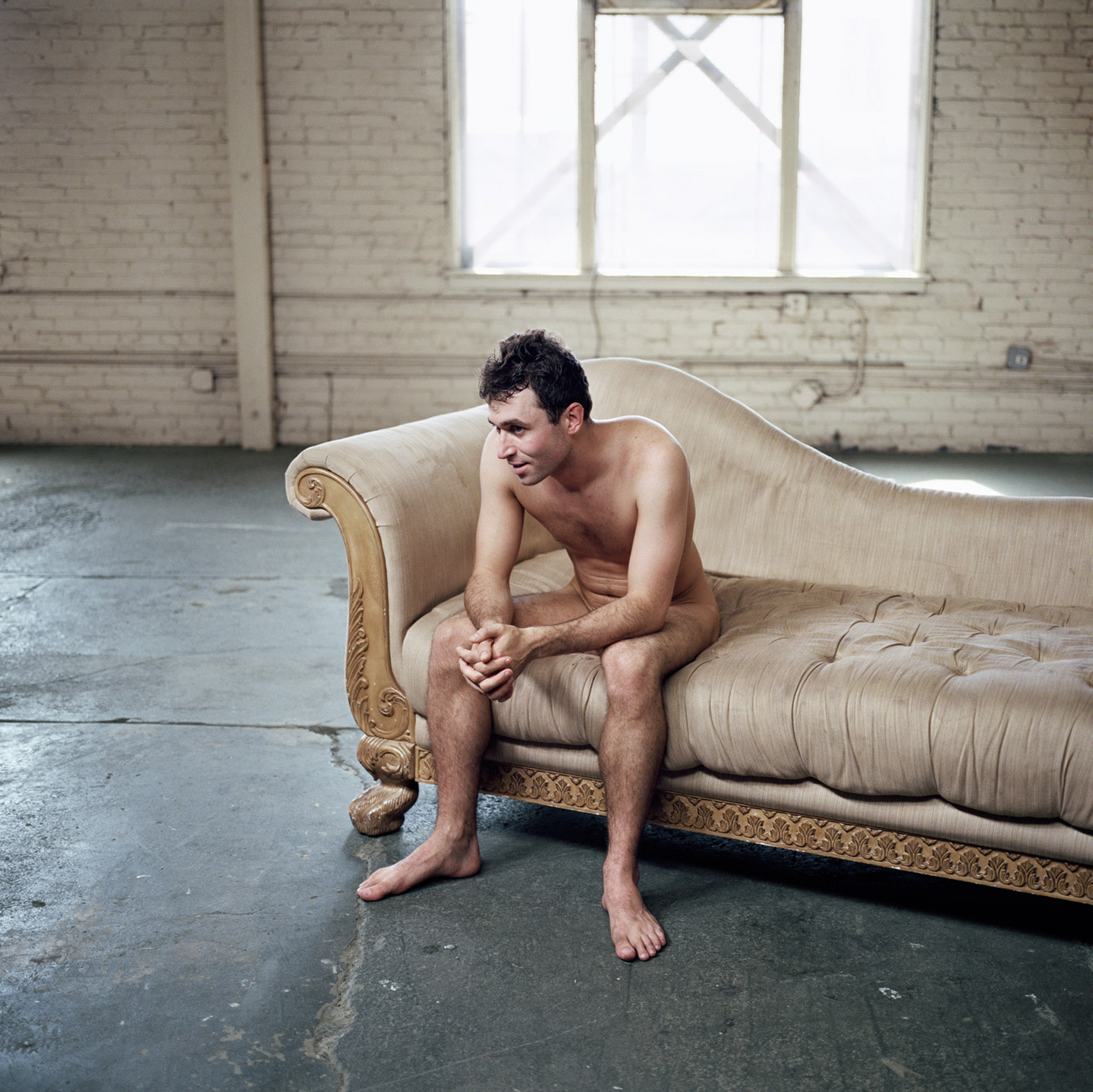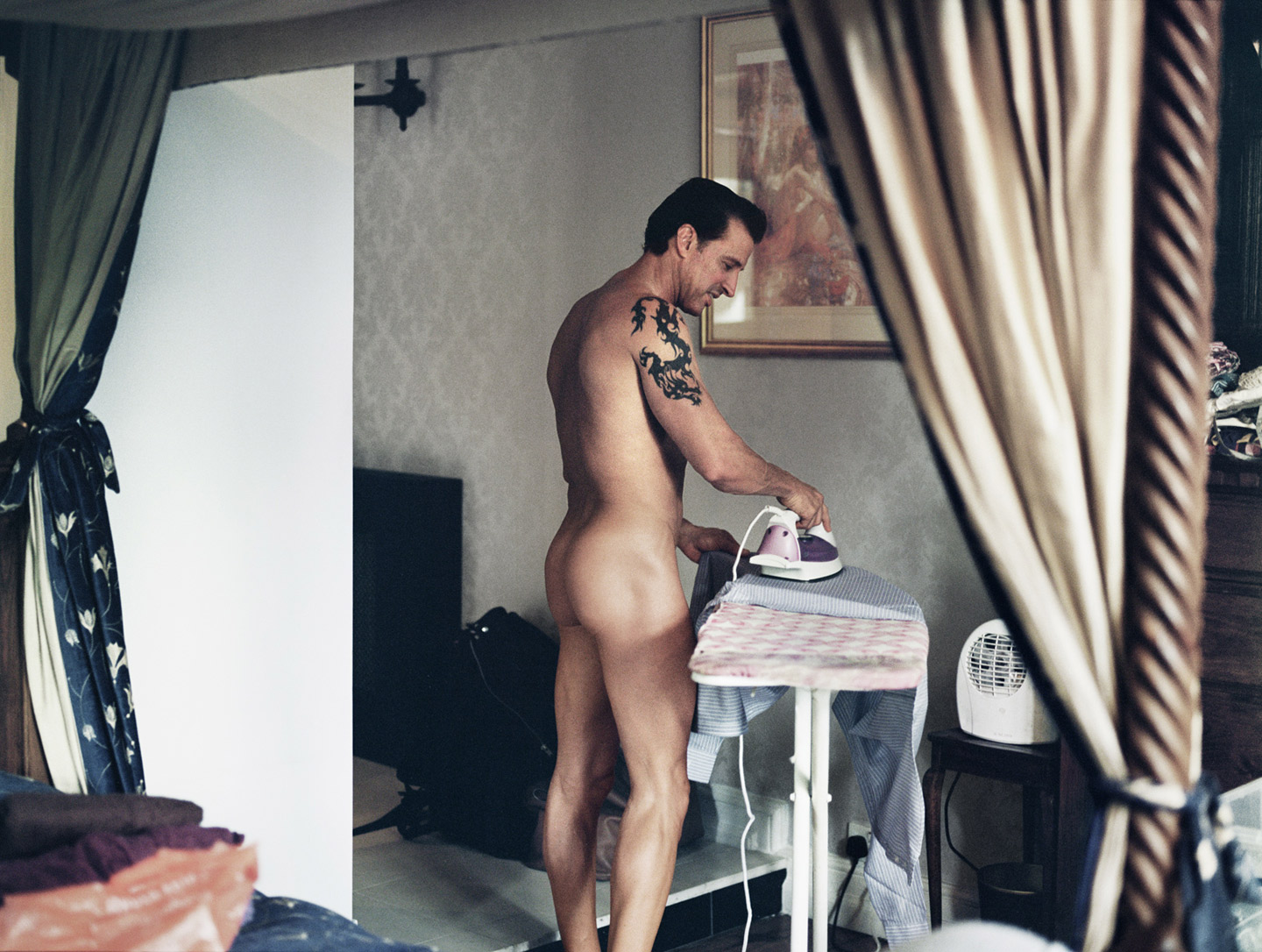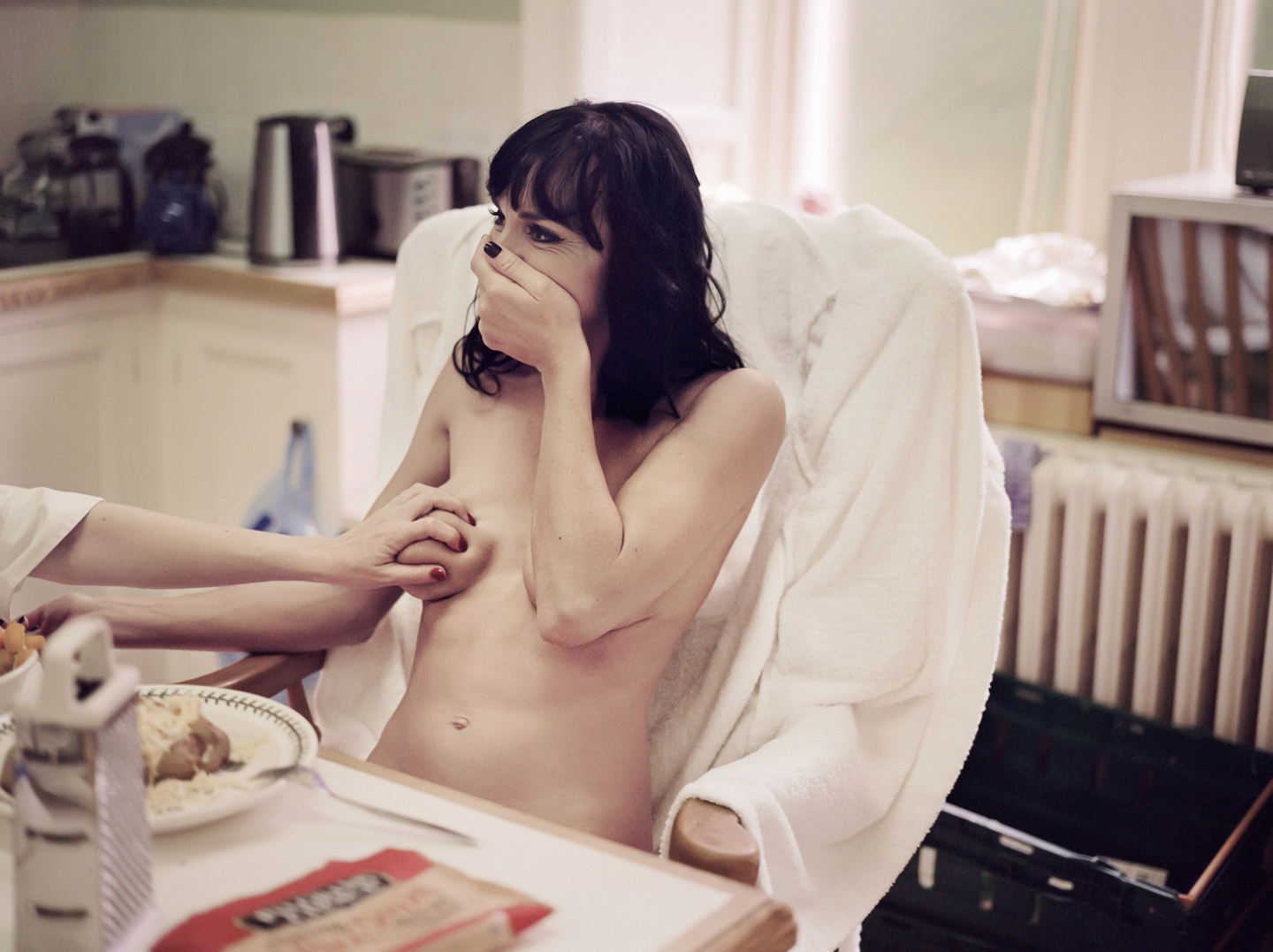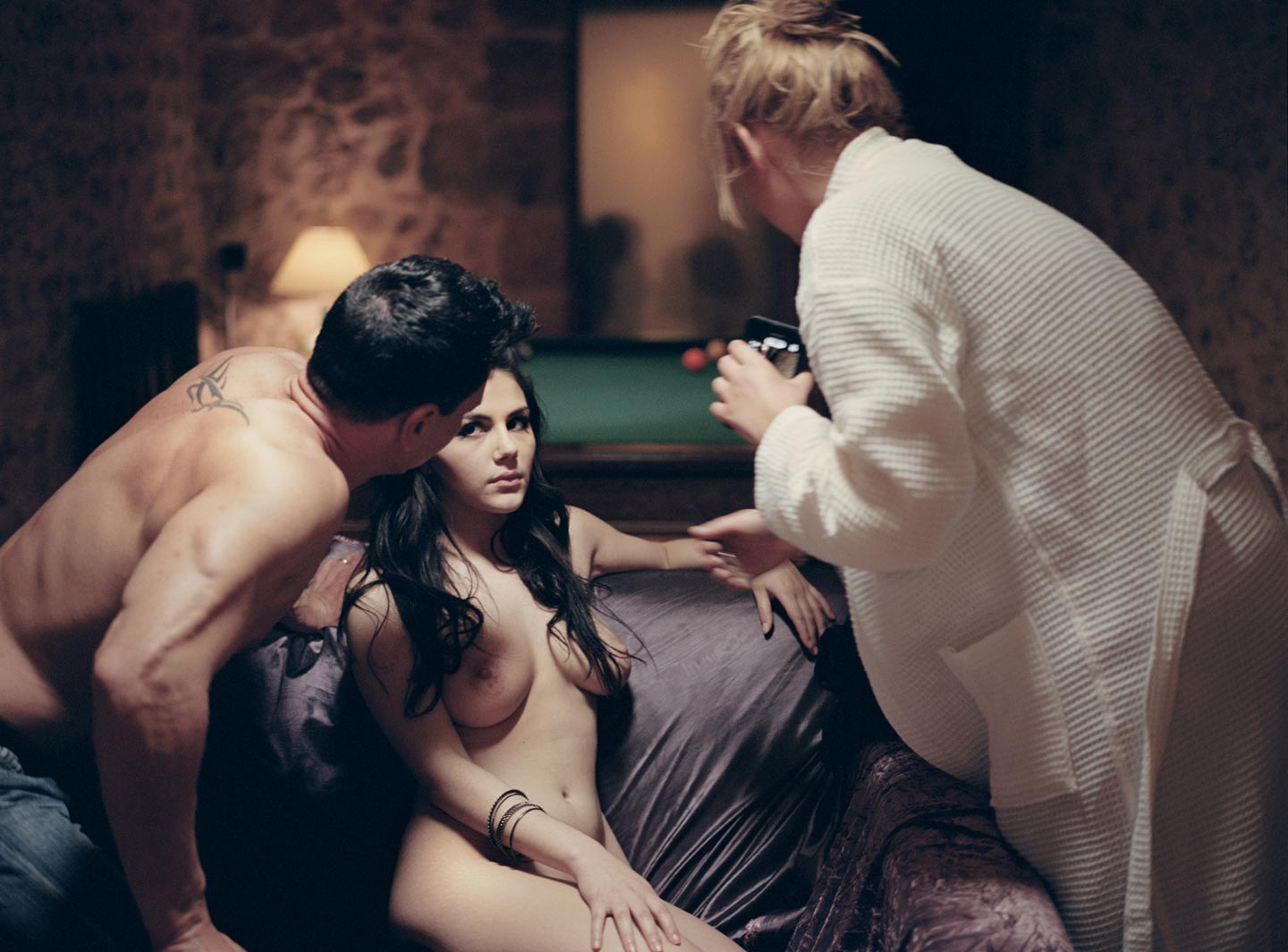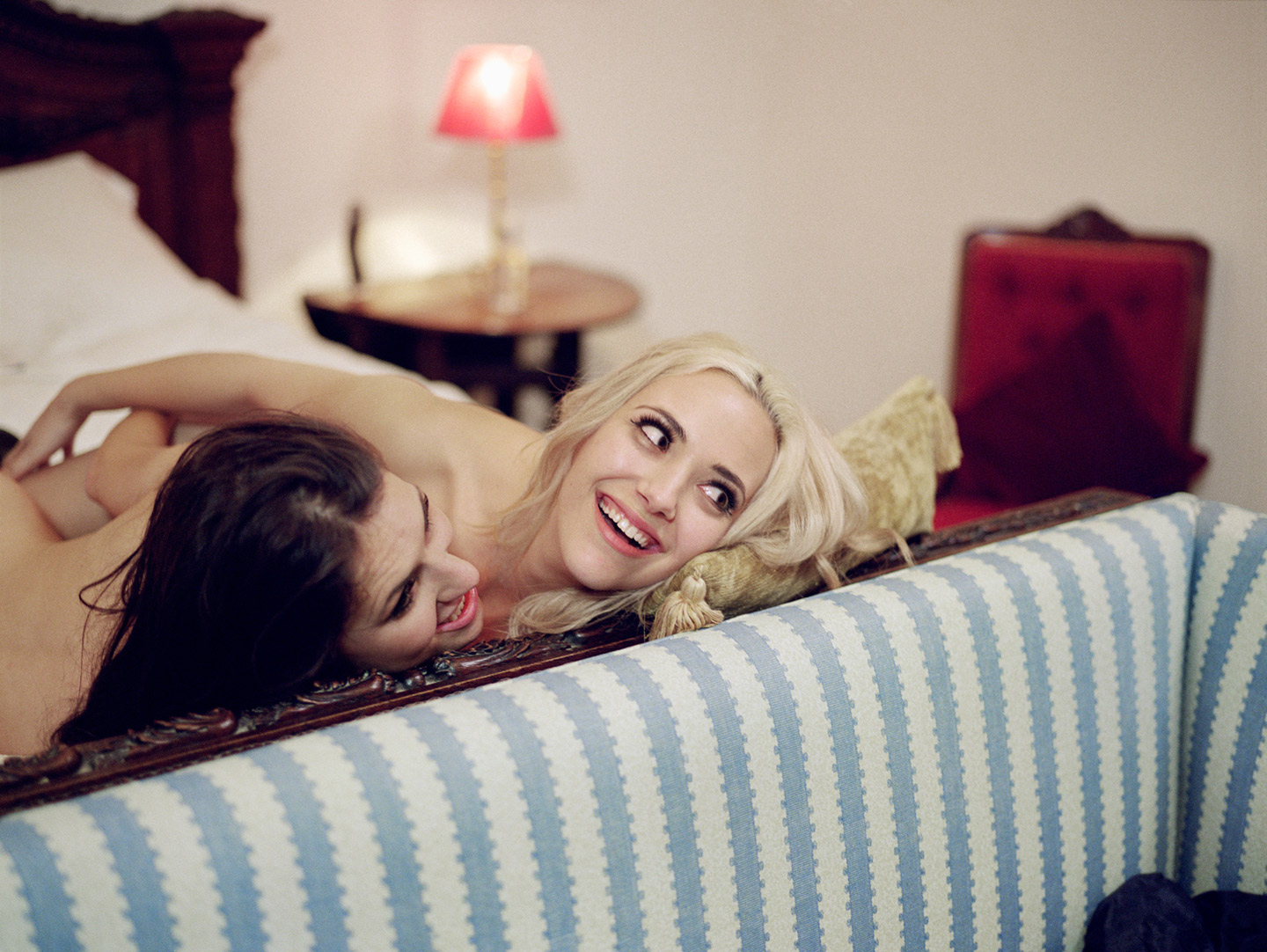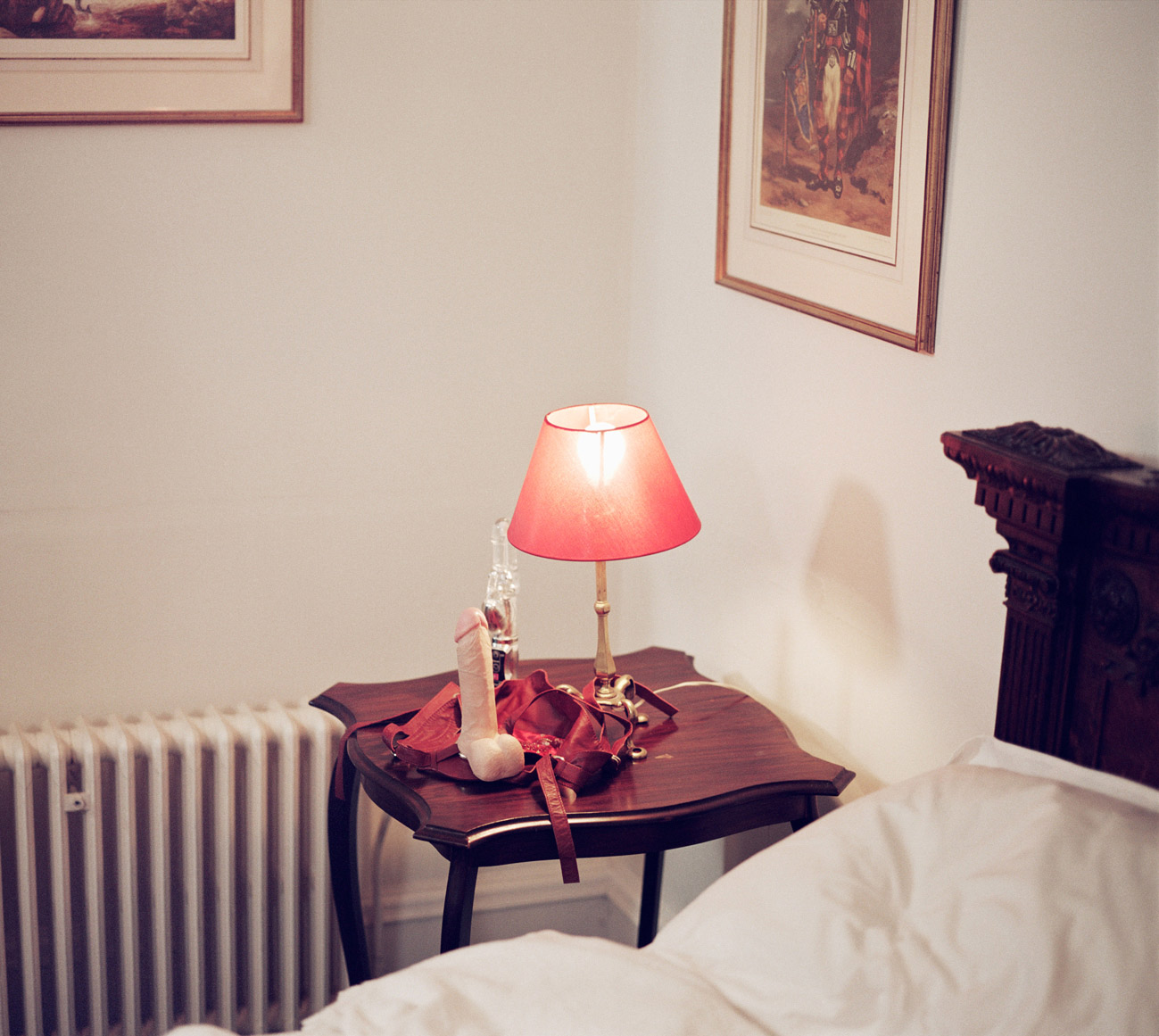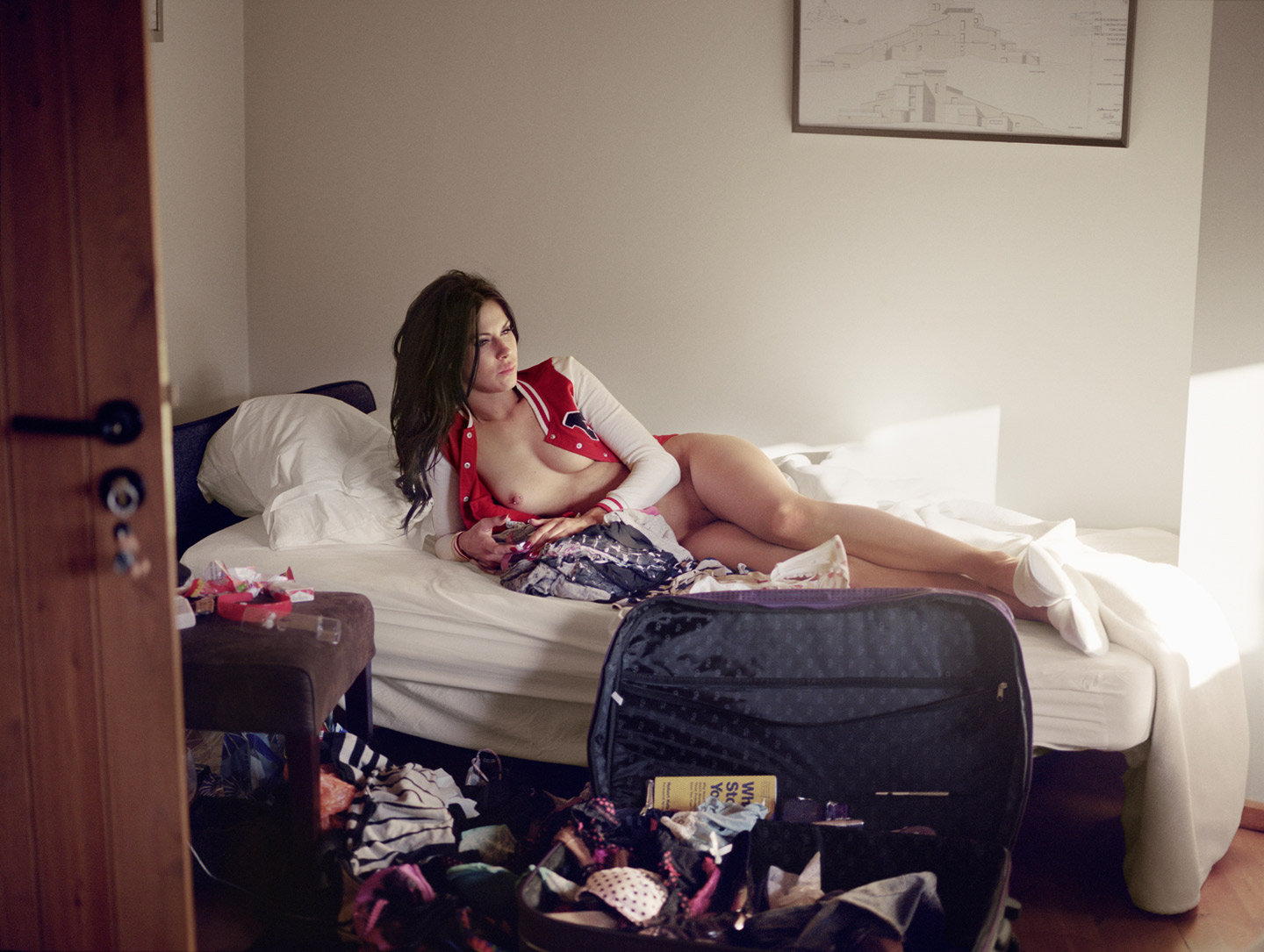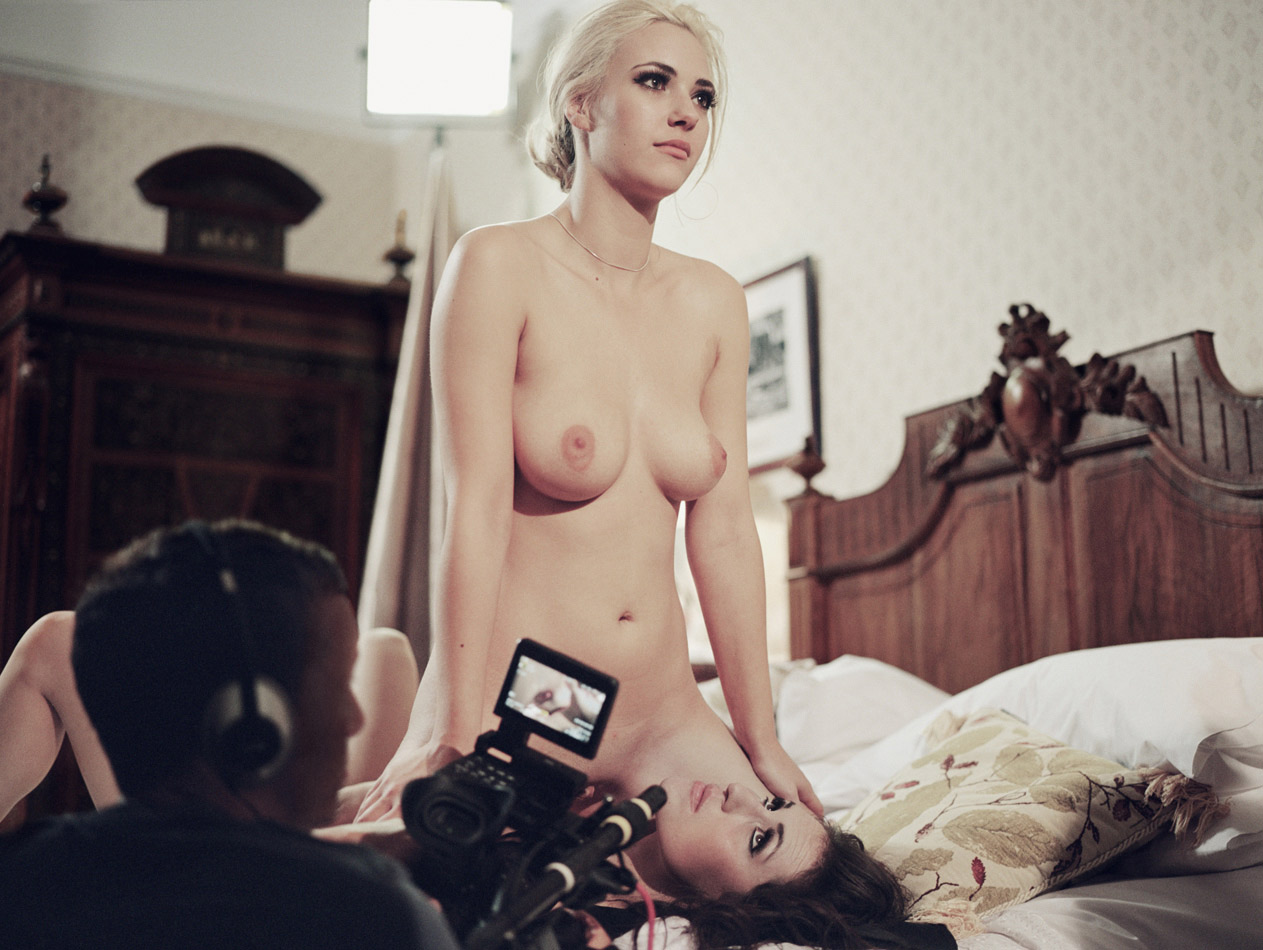 38 year-old French photographer Sophie Ebrard shares with us how and why she made It's Just Love, a body of work about the porn industry that shows porn actors as they take a moment for a break during filming.
Hello Sophie, thank you for this interview. What are your main interests as a photographer?
Difficult first question! You could answer on so many levels. I guess my main interest as a photographer is to be inspired every day and take pictures. I find inspiration in beautiful light, mostly when I travel – Northern Europe doesn't have the best light. I love the excitement of getting off a plane and discovering the quality of light and the people.
I feel very fortunate to be a photographer. I get to explore different worlds and meet different people from different backgrounds. There are no other jobs where you can be on a porn set one day, photographing Roger Federer the next day, and then shooting kids for an advertising campaign the day after!
How did you first get the idea of making a project about the porn industry?
In 2010, a year after I got into photography, I started to feel the need of pushing my boundaries and explore the human body. I wanted to do a project that involved nudity and sex.
Most of my pictures at the time mostly featured my friends. I didn't think I could ask them to photograph them naked [Hannah Saunders asked, instead] so I tried to think of a way to find people to participate into such a project. Going to a swingers party seemed the way forward. A friend of mine introduced me to someone who organizes the best adult parties in London in a superb mansion called 33 Portland Place [fun fact: it's the same where The King's Speech was filmed]. That night was a real eye opener for me as I got to witness people having sex right in front of my eyes. I found it fascinating and really beautiful.
As it was fate, I met Gazzman there, a famous, high-end porn director. The two of us talked and I landed myself an invitation that was too good to refuse. Two weeks later I was on a porn set in Stoke-on-Trent, UK. That's how the project It's Just Love was born.
To create It's Just Love you followed Gazzman for four years on the sets of his films. What were your views on porn before, and what were they after?
My views on the porn industry have changed, for sure – that's what I wanted to say with It's Just Love: I learnt that one should refrain from having pre-conceptions on a subject.
It's always been funny the reaction people have when I tell them I've been on porn sets. They immediately think it's disgusting and seedy, when in fact my experience was very different. I discovered a world that is very professional and human, and I made friends along the way. I felt that there was a lot of love in the making. It's Just Love is not a statement about porn. I'm just here to say that, when done properly, porn can be beautiful and I have found beauty in the people's humanity and humor!
Far from being stage photographs, your pictures mostly show the actors during breaks rather than during their performances, often capturing funny moments and reminding us that porn actors too are humans, after all. Is this enough to normalize porn?
I don't know if the aim of the project is to normalize porn. I'm not here to judge, I'm just trying to show what I witnessed on set. And I don't believe porn will ever be normalized.
What I feel though is that it's the biggest industry in the world and yet it's an industry where the people are pointed at. It's a shame how hard it is for a female performer to get out of the business and be taken seriously. These are people like you and me; okay, they have sex for a living, but the fact that it is one of the biggest industry means that everyone consumes porn. So I find it hard to judge them. Erika Lust (a female director) said in an interview not long ago: "I've never understood that. How people can be so afraid of sex when it is something very natural. We all come from sex, it is the source of life, it is the basics of everything. We all do it, we all enjoy it". I think it's very true.
The It's Just Love images are characterized by a quite glamorous aesthetics – why did you feel this was a good choice for the project?
I didn't really choose it – that aesthetics is very part of my photography. If you have a look at the rest of my work, It's Just Love doesn't feel too dissimilar.
My work has beauty and humor in it, and every image tells a story. If I had to explain to someone what my work is about in a short sentence, I'd say that I manage to find beauty everywhere, even in unexpected places. I think most people see porn as something unpretty, with explicit close-ups and very harsh light. I am showing a different side of it. That's why I think It's Just Love got so much attention: people enjoy seeing it in a different, more beautiful way.
Did you have any specific reference or source(s) of inspiration in mind while working on It's Just Love?
It feels very empowering to shoot a personal project as if you were just shooting for yourself, without any constraints, following your instinct. There is no search for result, it's just you and your camera. I only shoot when I feel something is happening in front of my lens, when I feel an emotion. So, to answer the question, I just followed my gut feeling to know what I wanted to photograph.
But when we started retouching, I spent countless hours in museums and in particular at the National Gallery in London to understand which colors I wanted to use, in particular for the skin tones. I looked at painters like Caravaggio, Courbet, Manet, etc.
What have been the main influences on your photography?
I think any photographer is influenced by his life and personal experiences. My life as a photographer was probably defined by my childhood. Growing up in the Alps, there was beauty everywhere. When I started working I went straight to big cities: from the Alps to Paris and then London. It was quite a transition. My way of coping with not being in front of the most beautiful view everyday watching the sunset on the mountains was probably to ignore the ugliness, and only see the beauty. In a way I'm still very naïve; I also still have this thirst for discovering the world and meeting people.
Then I discovered some photographers like Henri Cartier Bresson, Diane Arbus or Helmut Newton. They influenced my work and the way I shoot.
Who are some of your favorite contemporary photographers?
My mentors are my favorite photographers: Norman Jean Roy, Yann Stofer, Allan Jenkins and Tom Craig. They helped me from the start to become the photographer I am today.
Choose your #threewordsforphotography.
Beauty. Moment. Composition.