Photos by David Brandon Geeting
David Brandon Geeting's Infinite Power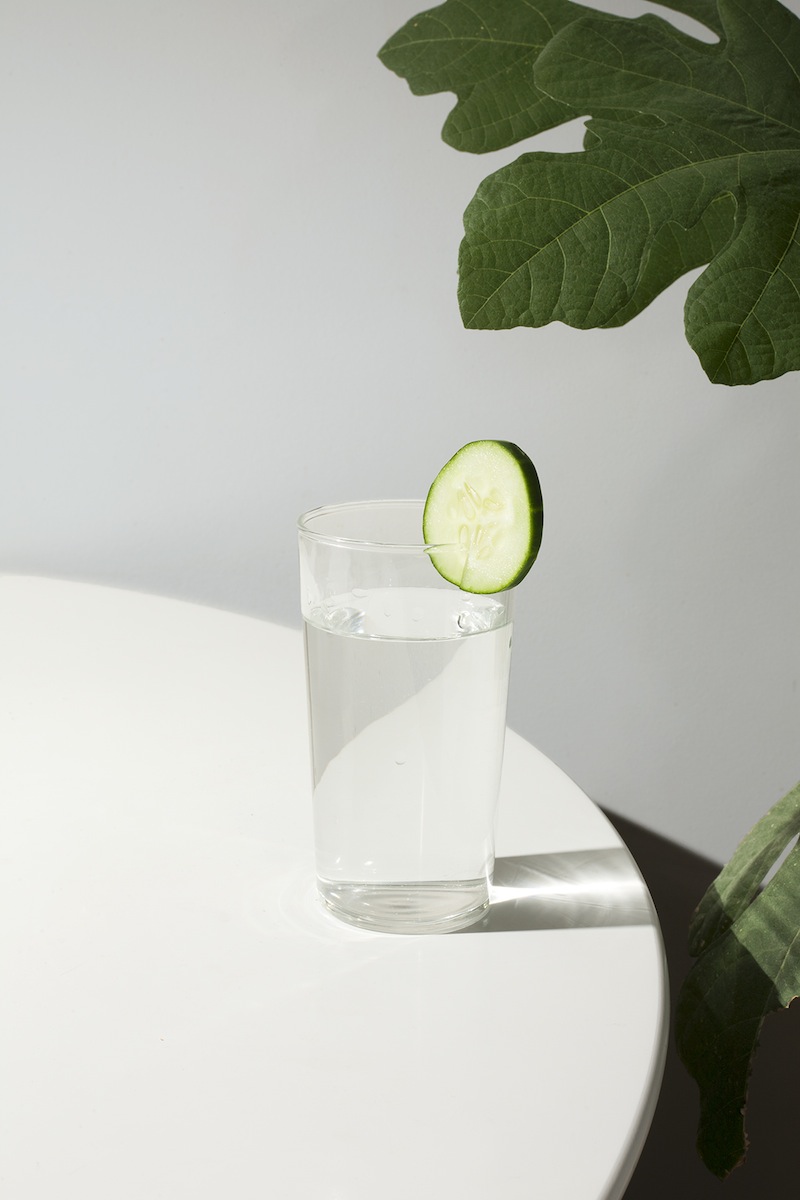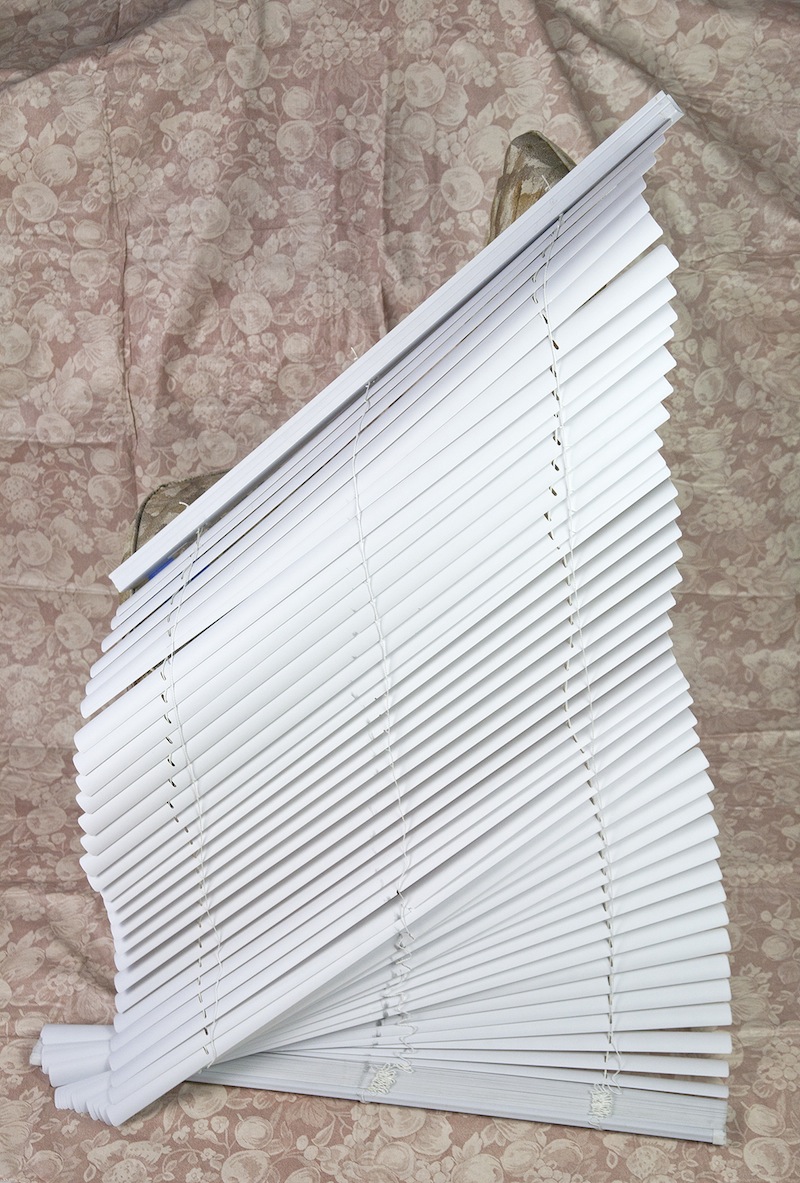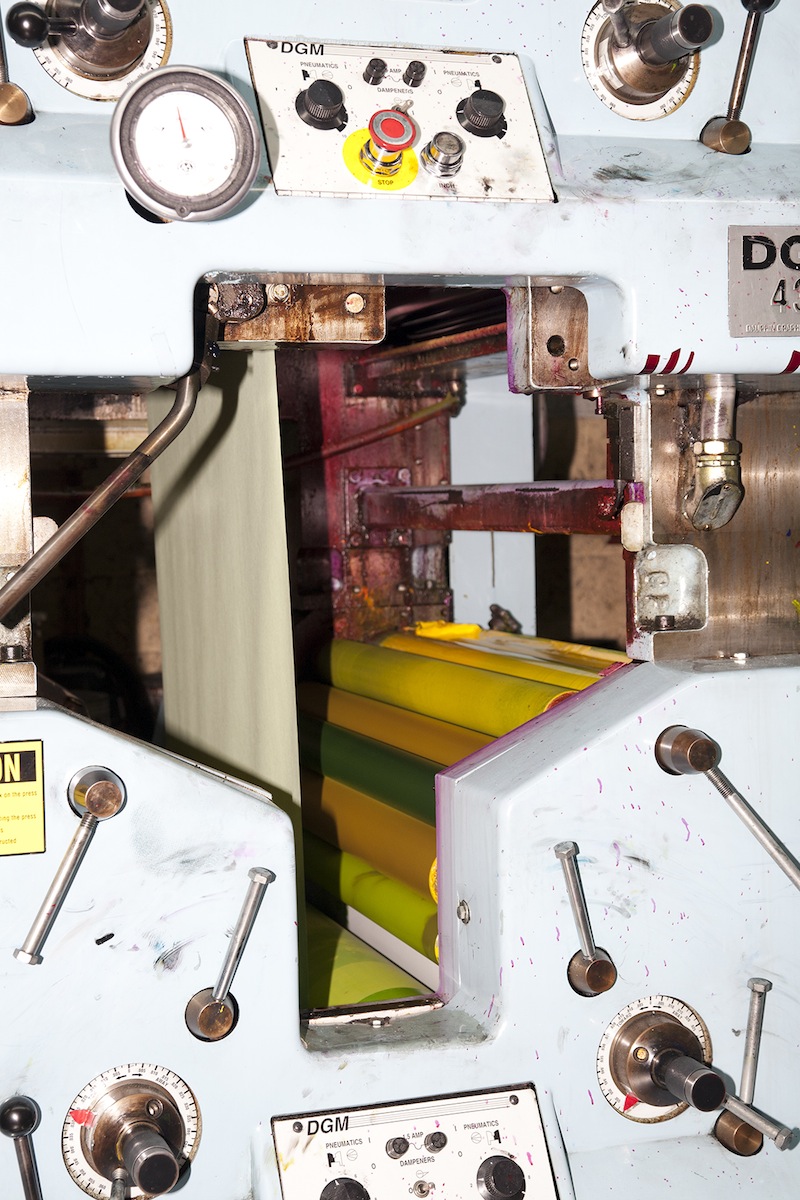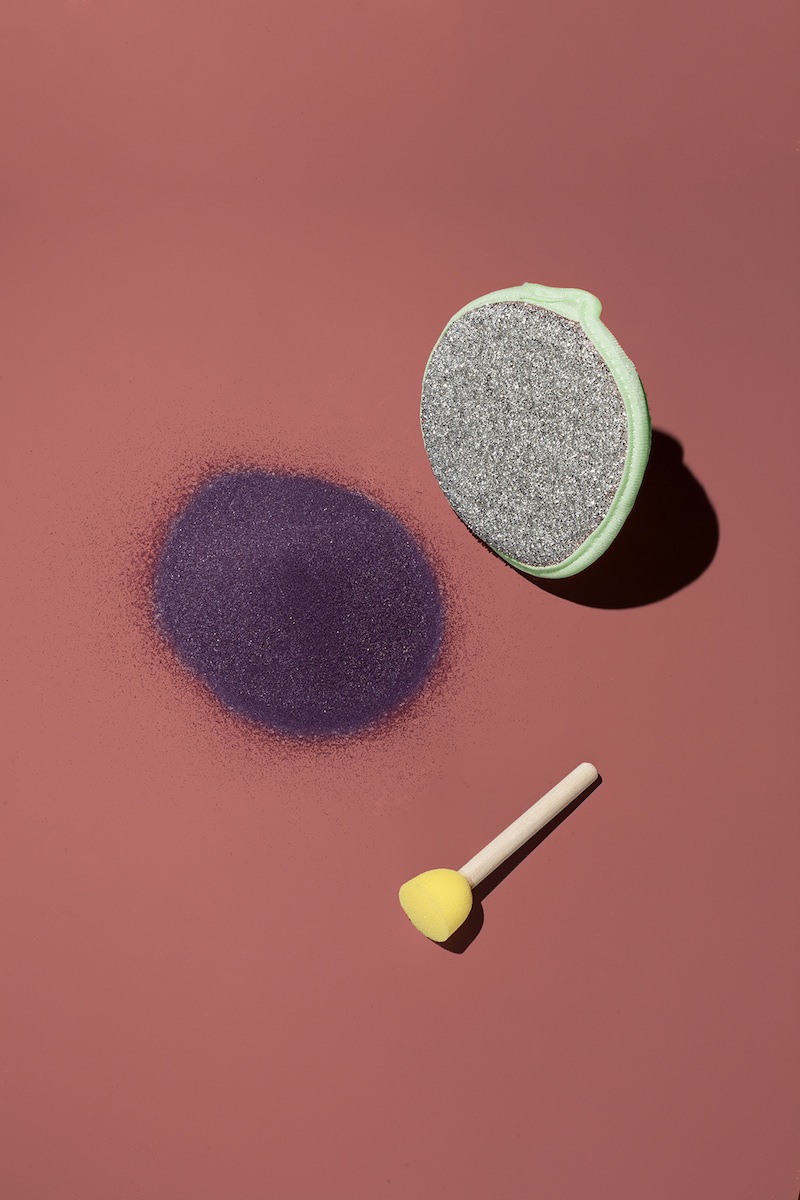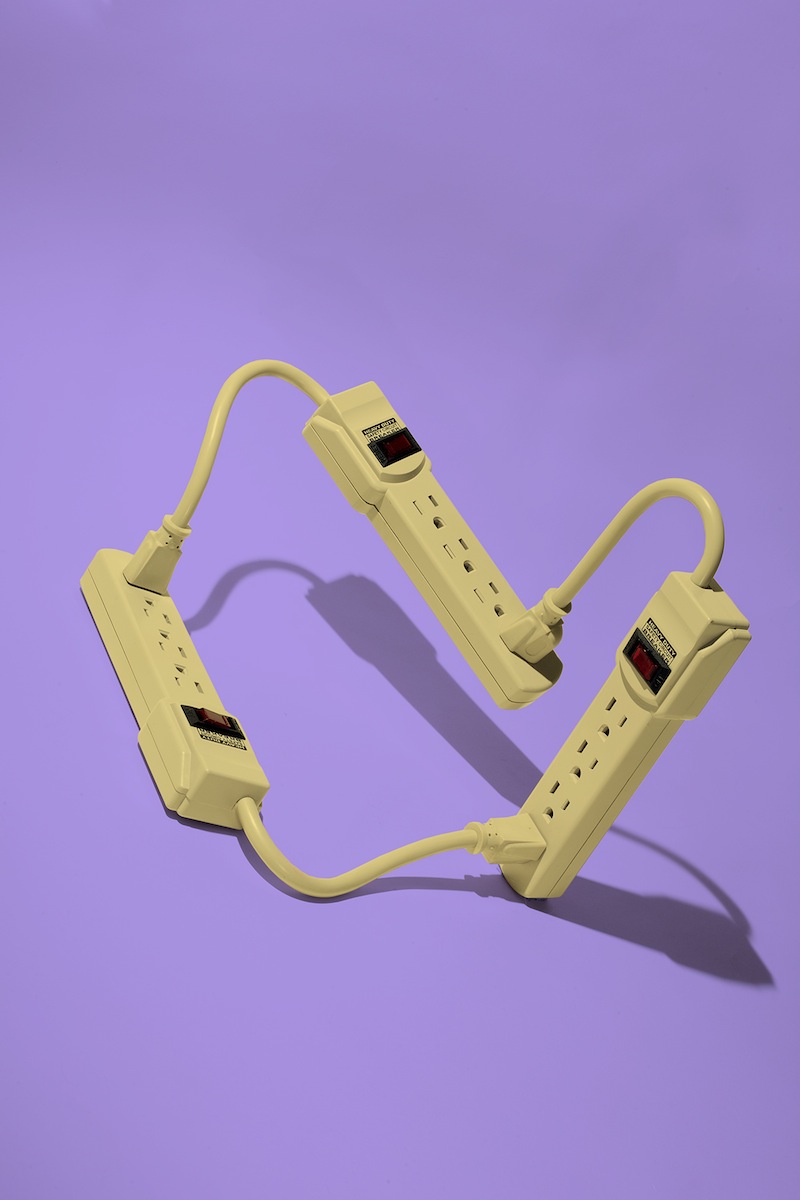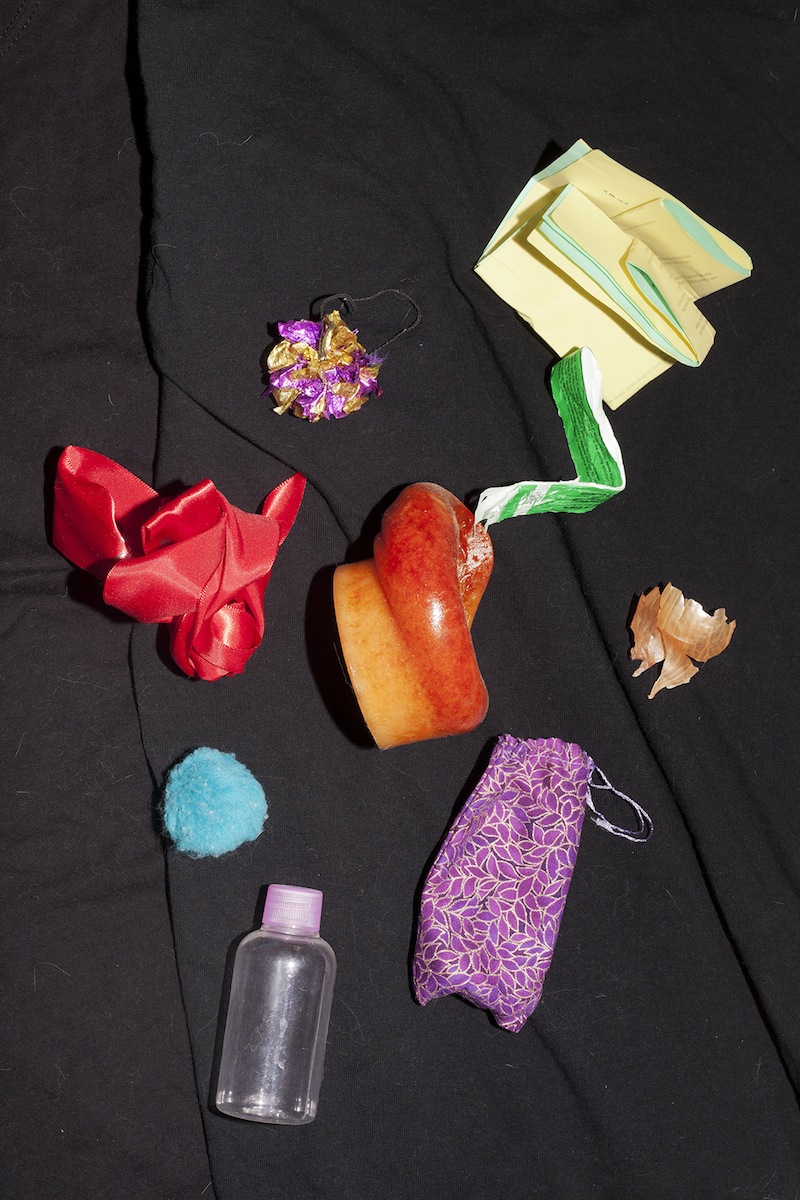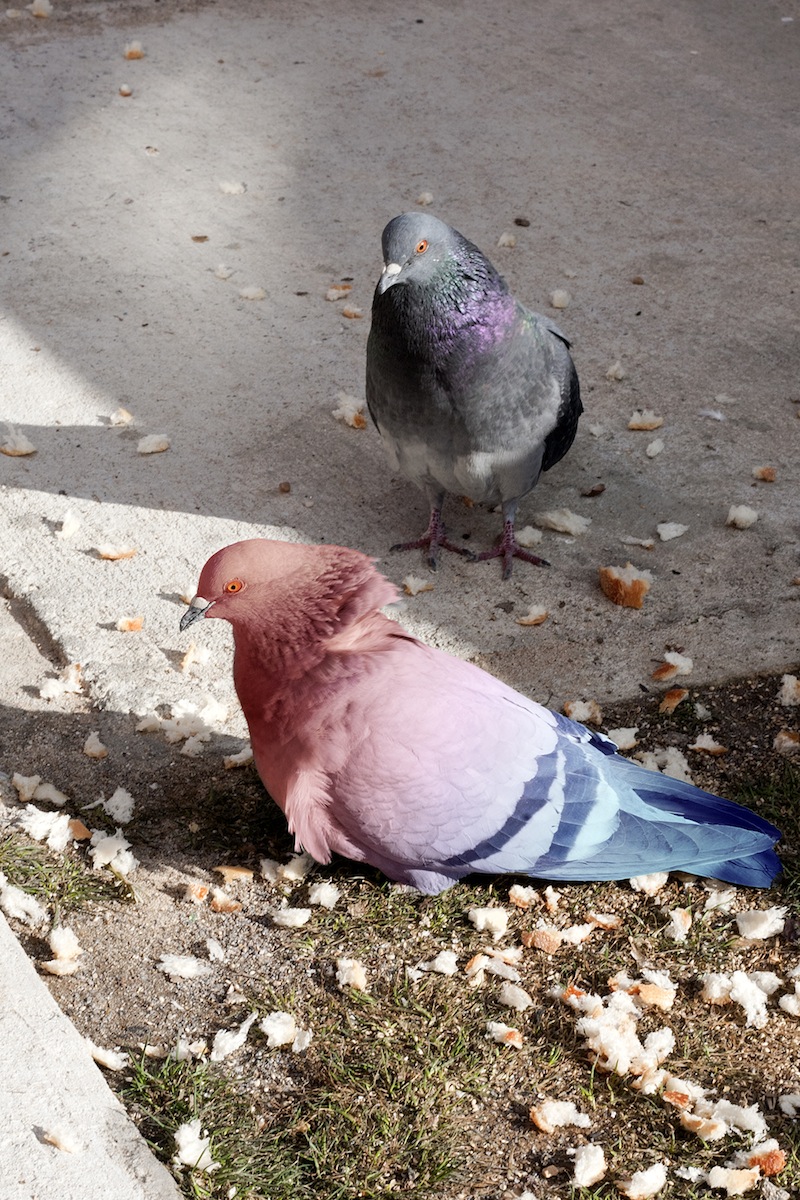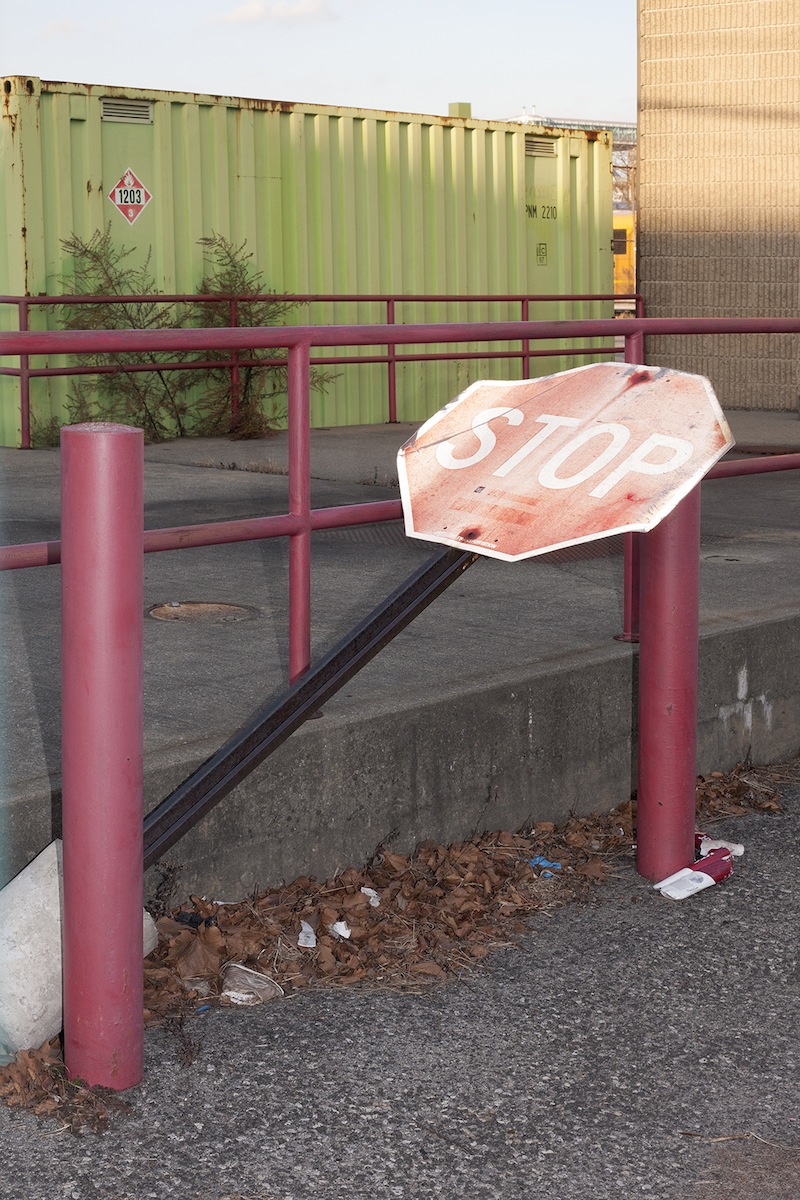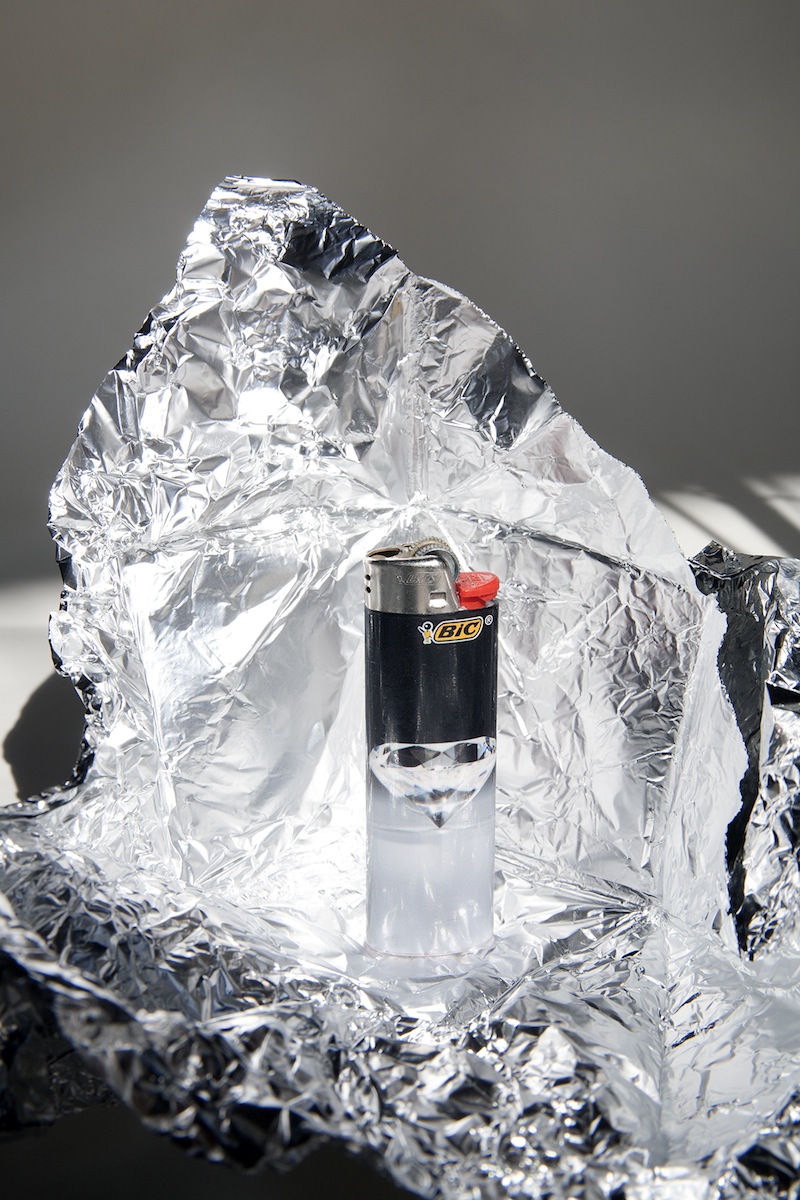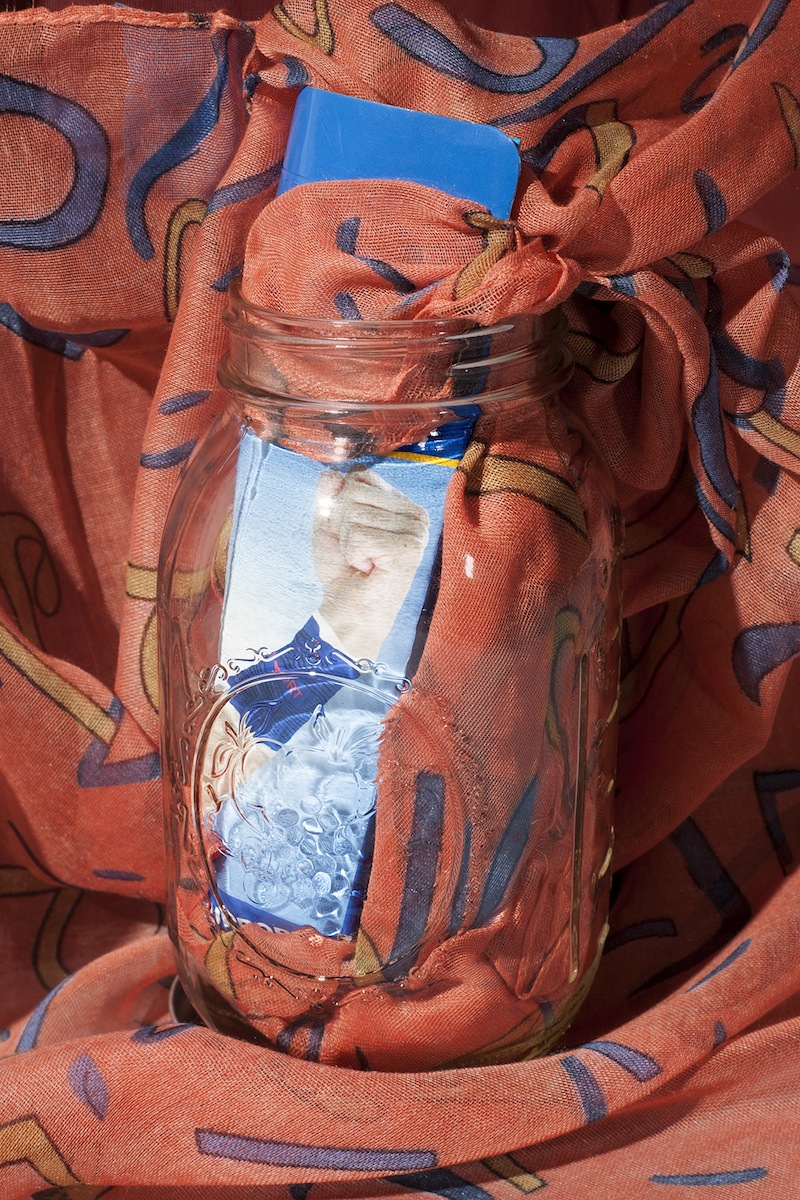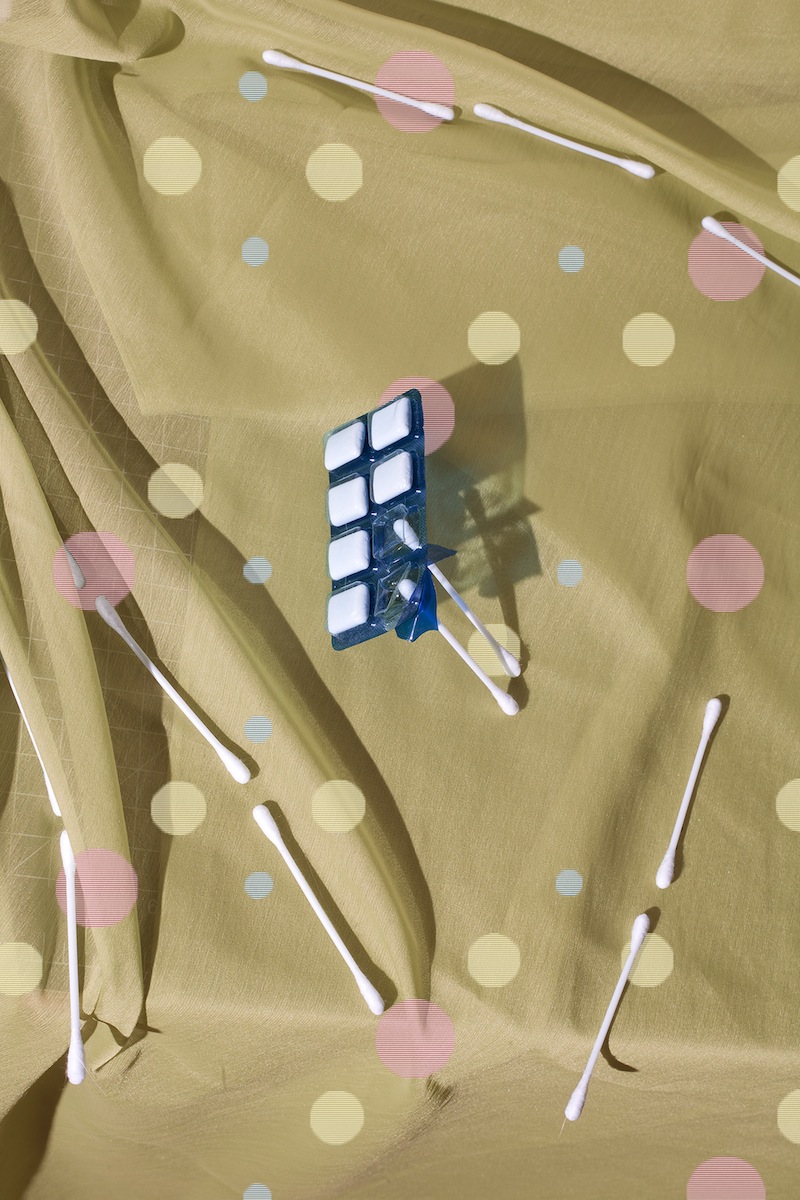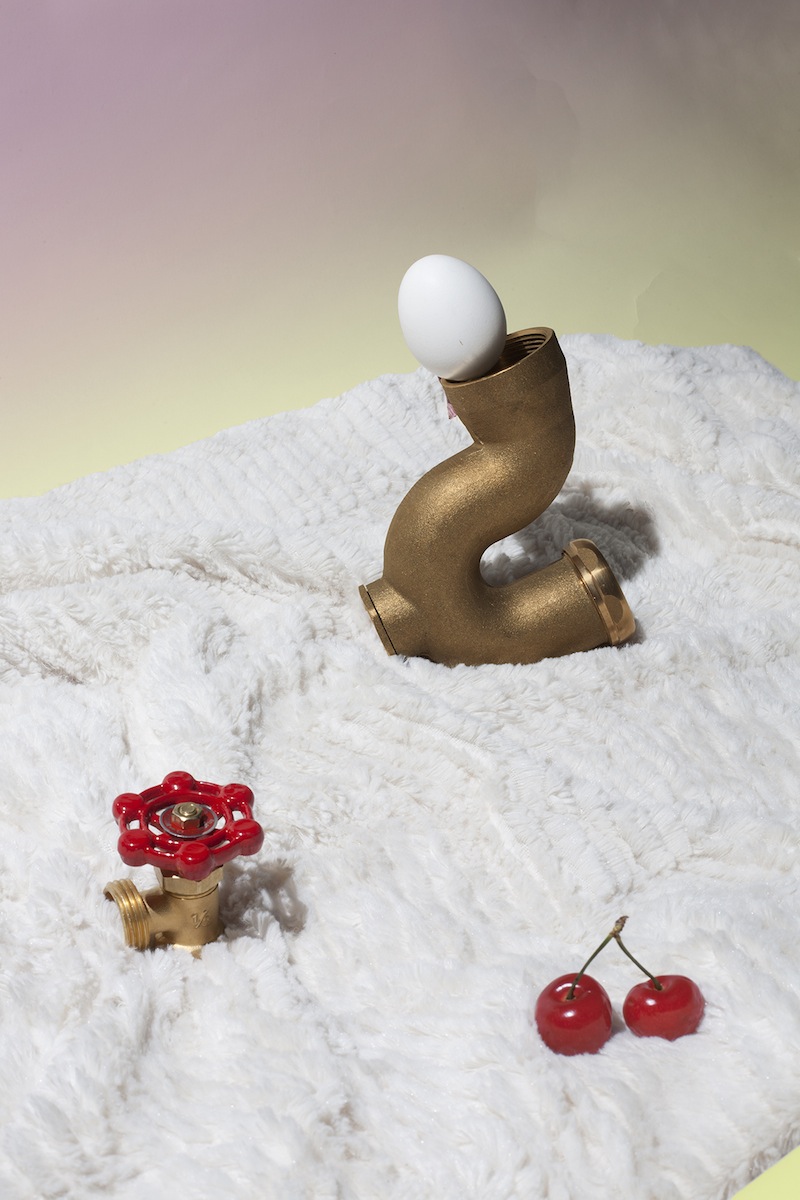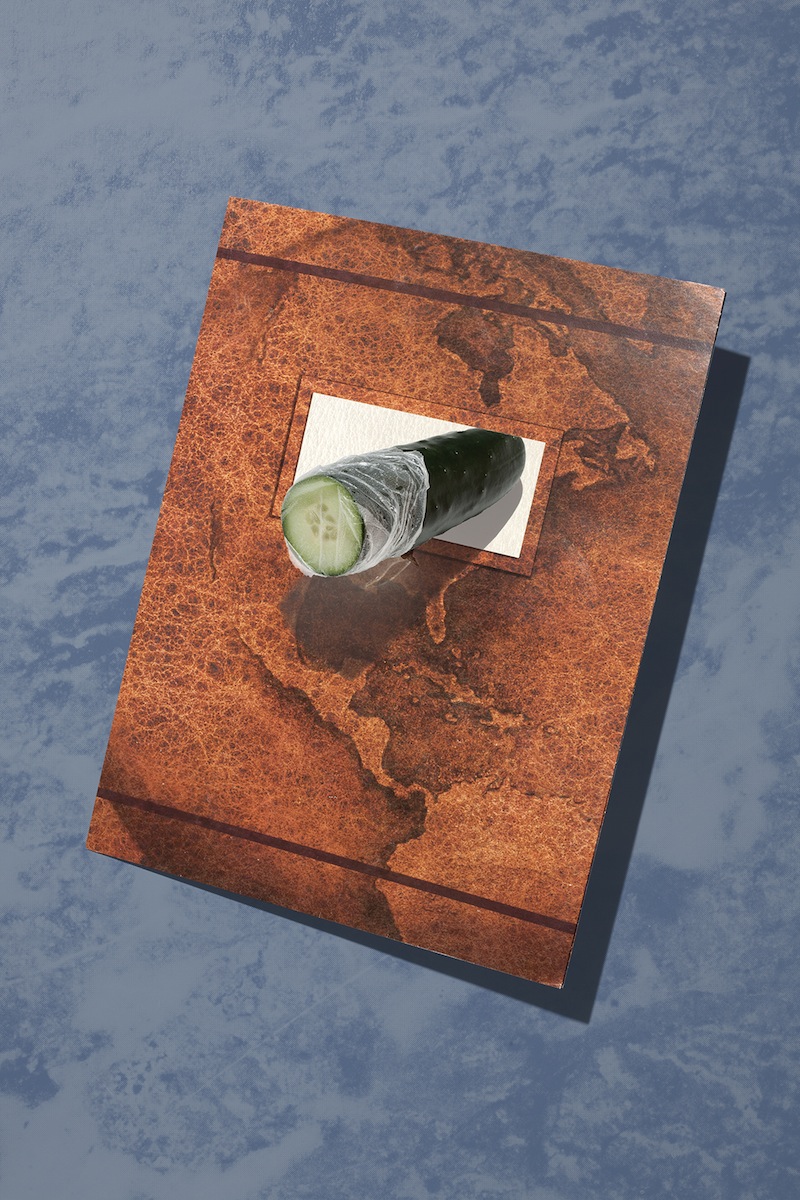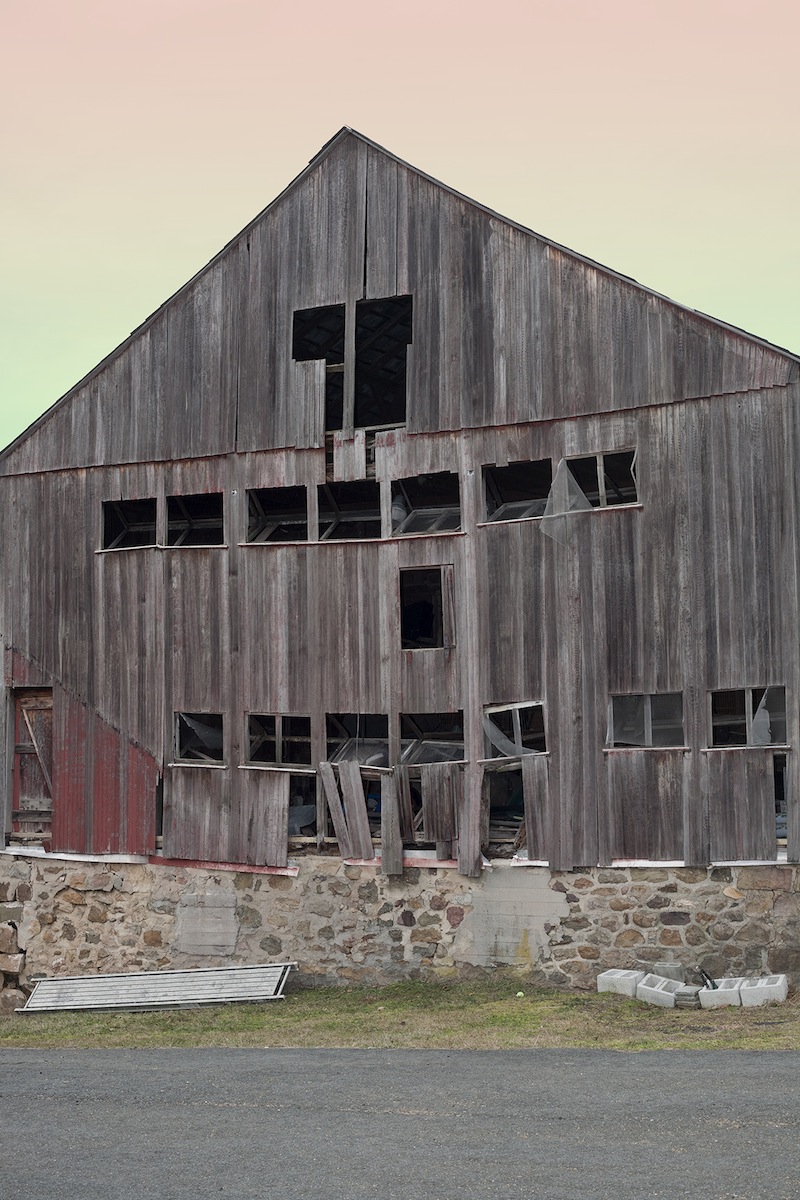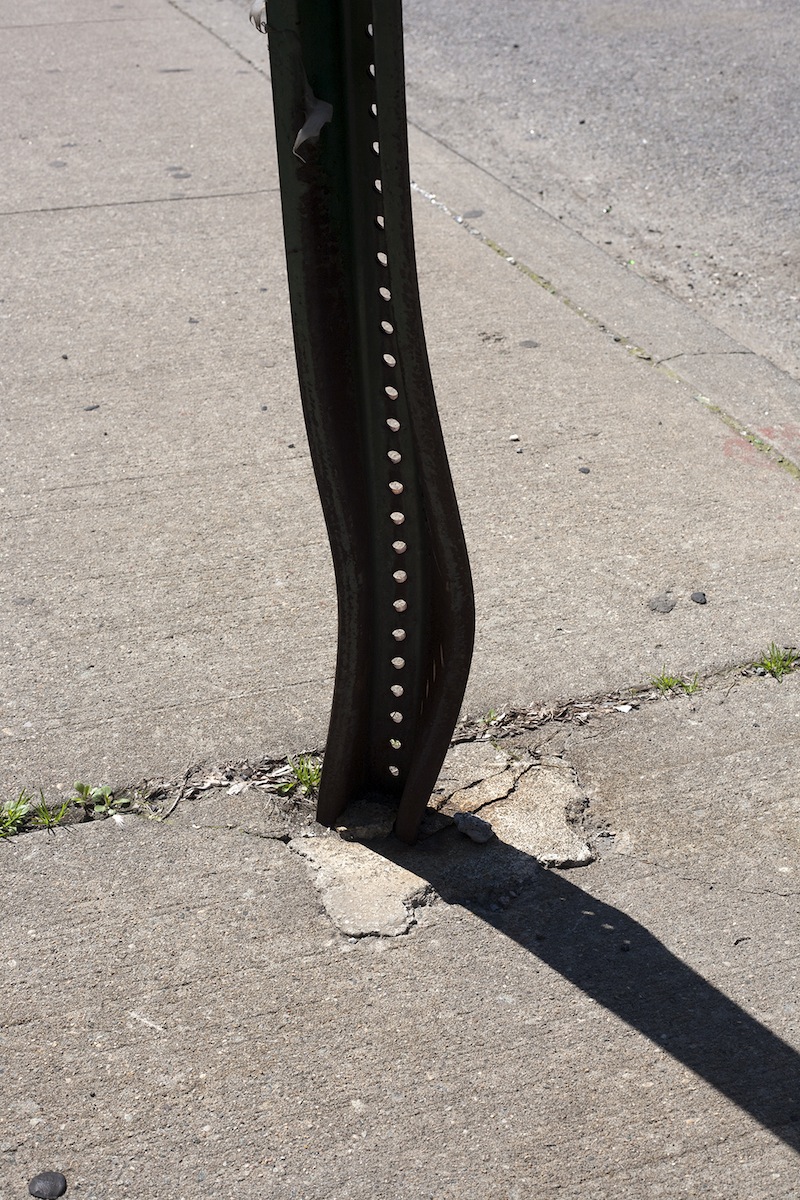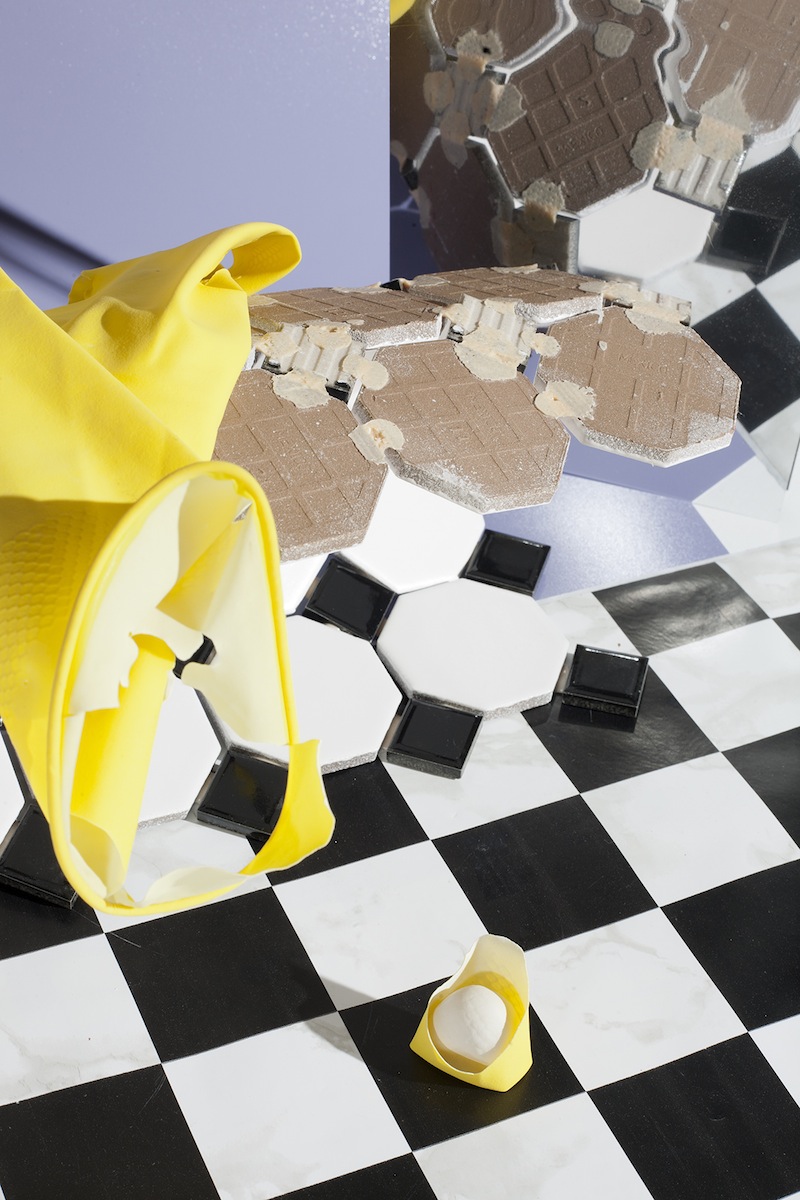 David Brandon Geeting is a 26 year-old American artist currently based in New York. His latest photobook Infinite Power, published by Pau Wau Publications, is a series of still lifes characterized by bold colors and unbridled creativity.
Hello David, thank you for this interview. What are your main interests as a photographer?
Hey no – thank you! My main interests as a photographer are being never satisfied and making you feel weird.
Is there any particular theme or research you're conducting with Infinite Power, or is it pure experimentation?
The theme of Infinite Power is that it's a "Best Of" record without there being any earlier records to pull the best songs from. Research was conducted by me walking around, laughing at stuff, getting frustrated, salvaging coffee ideas, salvaging beer ideas, salvaging i'm-almost-asleep-but-not-quite-yet ideas, breaking stuff, and letting stuff break itself. I don't want to say it's "experimental" because when something is "experimental," that's just an excuse for it to suck.
Why did you choose Infinite Power as the title of your latest body of work?
The title comes from one of the photographs in the book – it's three powerstrips all plugged into each other but not plugged into any power source. So really they are powerless. Most of the objects featured in the book are powerless, but depending on what light they are presented in, they look important. They look powerful. I've always been interested in how photographing things can completely change one's perception of them.
Can you talk a bit about your process for creating an image, especially the part when you elaborate your idea?
I like to keep a healthy balance of having ideas and having no ideas. There's something nice that happens when the art outsmarts you, so I always try to let that happen. But it's unpredictable, so in the meantime I have to fool around with my big dumb human ideas and my big dumb man hands and try to make the magic happen. There's a lot of split-second decision making, pushing, pulling, and praying for things to balance for ten seconds while I snap the shutter. Sometimes I come to my studio prepared with props and I sort of know what I'm going to get. Other times I come to my studio with no props and I leave with something I could have never imagined.
Where do you draw inspiration for your pictures? And did you have any specific source of inspiration while working on Infinite Power?
Inspiration is something I don't think too much about. I just kind of walk around my neighborhood and stuff pops in my head. Or maybe I'll be on the train and someone will spill their coffee and the shape of it will look gorgeous and I'll remember the shape. Or maybe I'll buy some IKEA furniture and get fixated on the way the characters in the instructions are drawn. Or maybe I'll burn my tongue on some hot soup and whatever art I make that day will feel like a burnt tongue.
I don't really mess with carefully "curated" collections of inspiration – I think that's bad for you, right? Like Pinterest, I would never use that, because I'd subconsciously end up creating exactly what I pin. That's plagiarism, and not the cool kind. It's soulless, autopilot plagiarism – it's not intentional enough to be offensive, it's just lazy and gross. I like to stay confused at what inspires me – I think if I ever really nail it down then my work will get stale.
Still life is one of the most arbitrary genres of photography. What can make or break a still life, in your opinion?
It's either gotta be stupidly easy to understand, or frustratingly difficult to wrap your head around. Anything in between is boring.
Choose one of the Infinite Power photos you're particularly fond or proud of, and tell us why.
I like this image because I can't remember how I made it. It feels like someone else made it and gave it to me.
Who are some of your favorite contemporary photographers?
Jason Nocito, Roe Ethridge, Thomas Albdorf, Corey Olsen, Mark Peckmezian, Sara Cwynar
Think of the last time you saw something and couldn't resist taking a picture. What did you see?
It was a few days ago – a potato bread wrapper in a puddle.
Do you have any other passion besides photography?
Yes, I have been playing music in various punk bands since I was 14. Right now I am in two bands, one called White Pisces and the other called The Beds.
Choose your #threewordsforphotography.
Quick. Specific. Misunderstood.