Photos by Simone Donati
Hotel Immagine — Italy Is a Crazy Country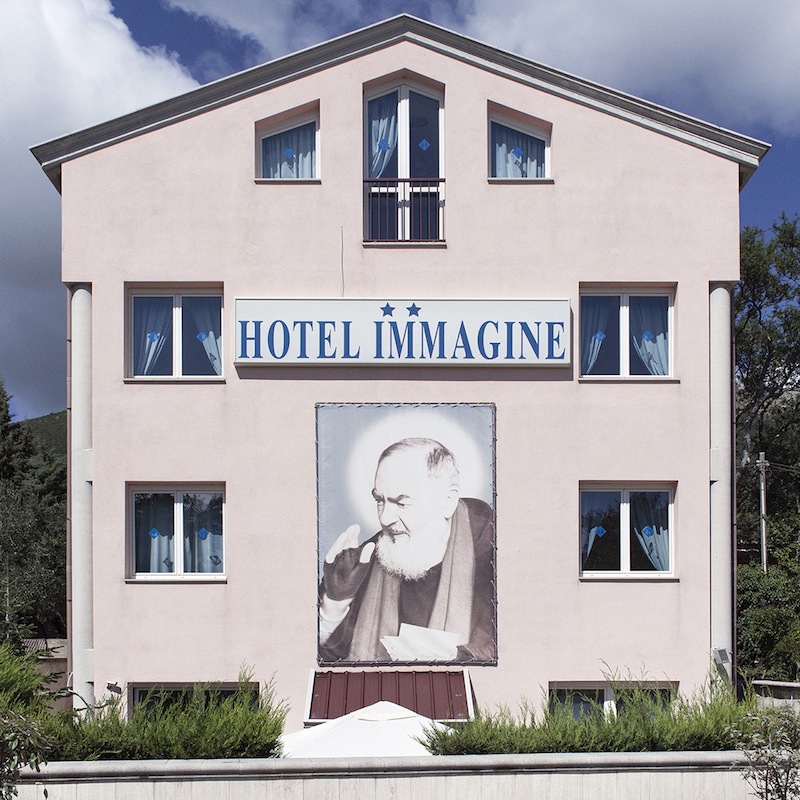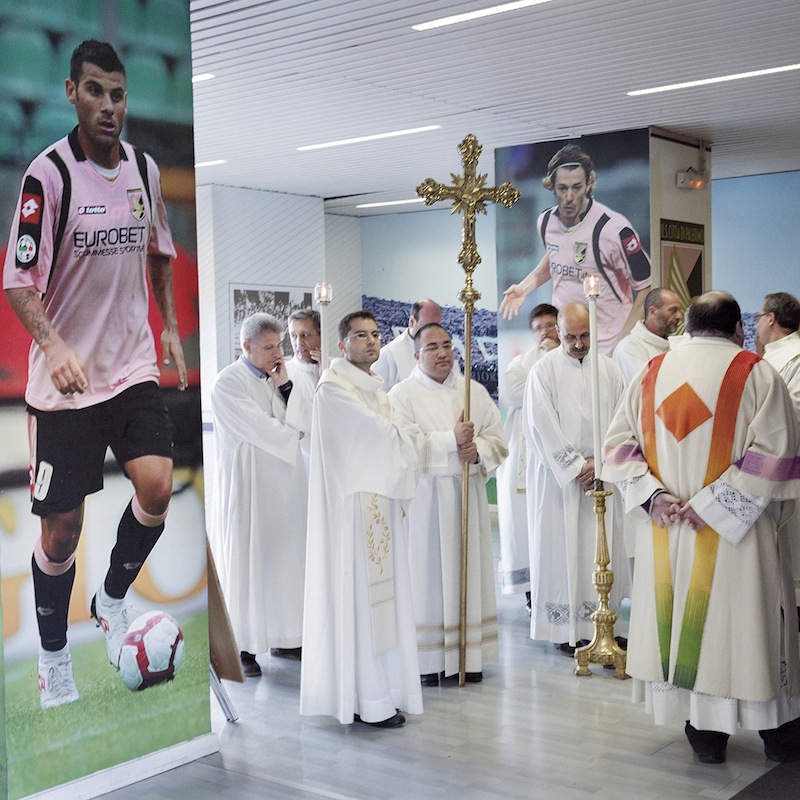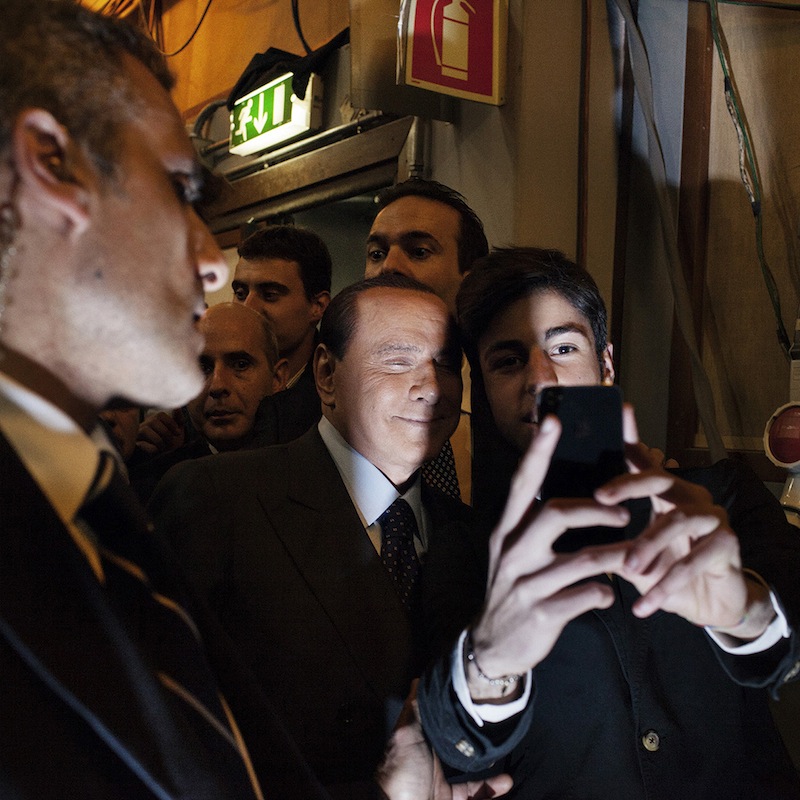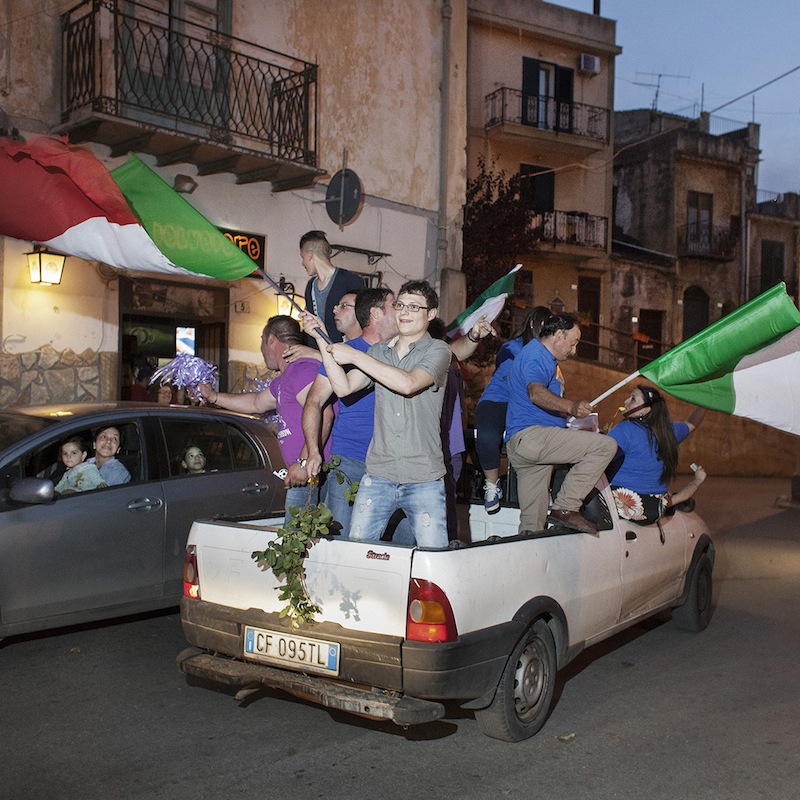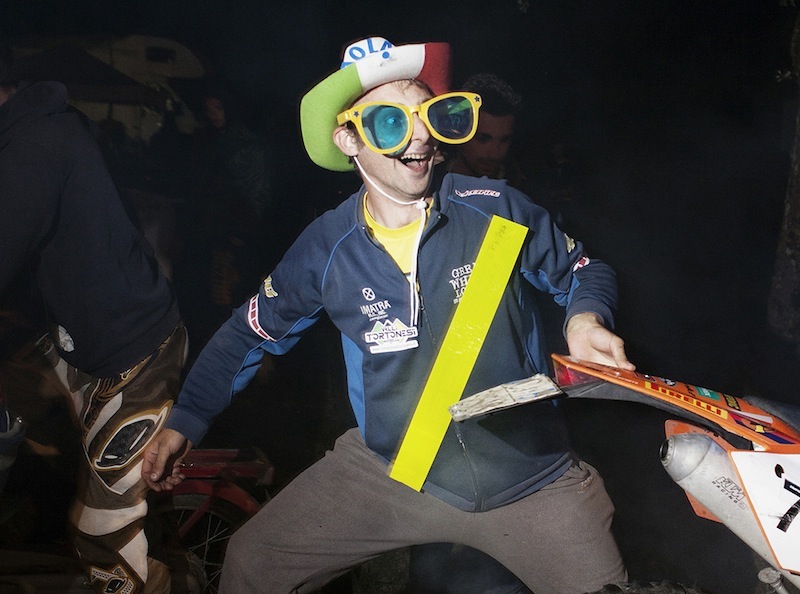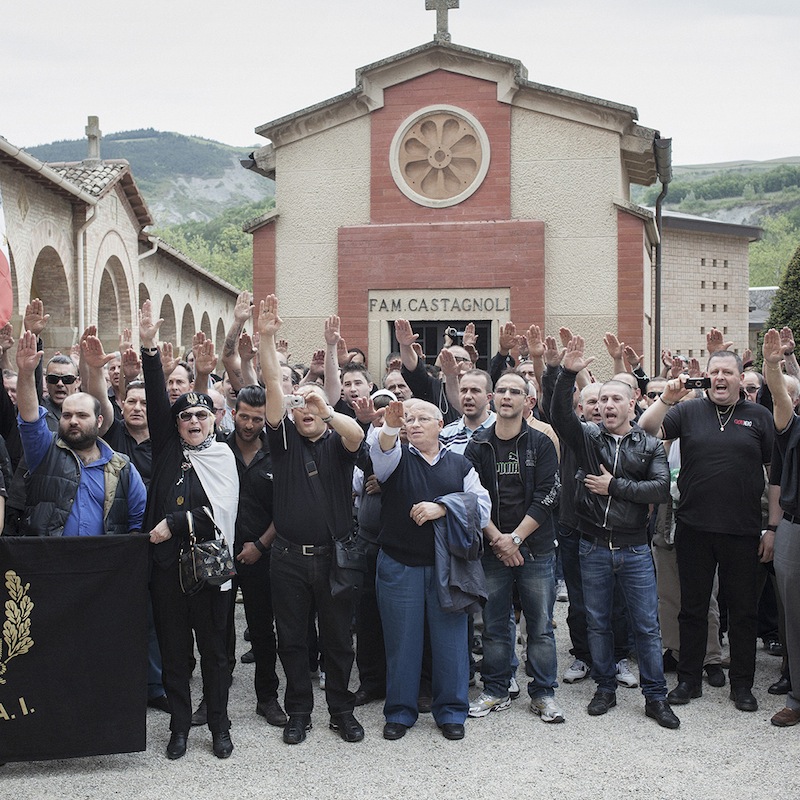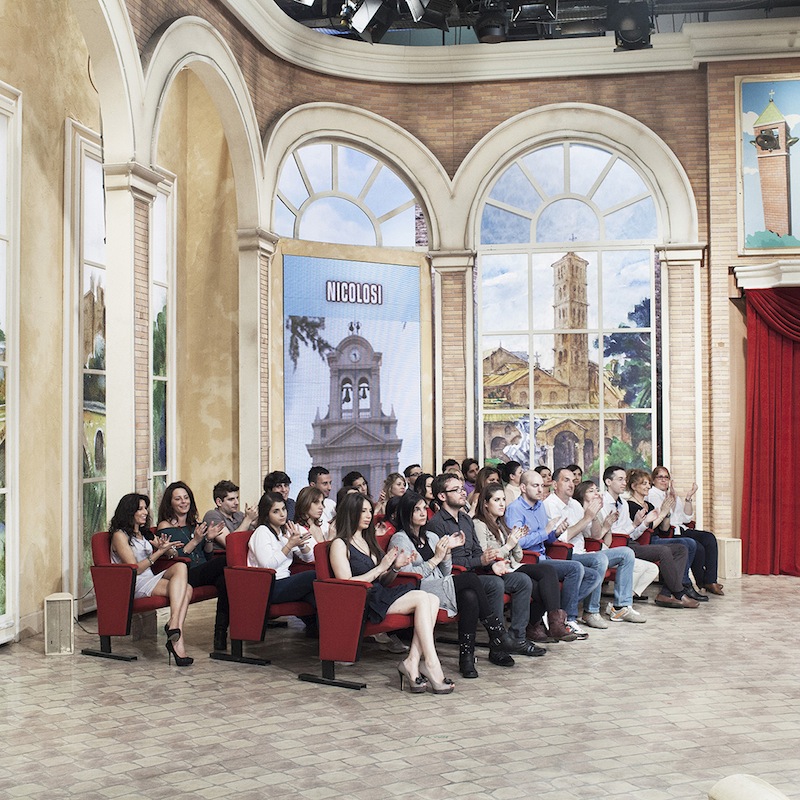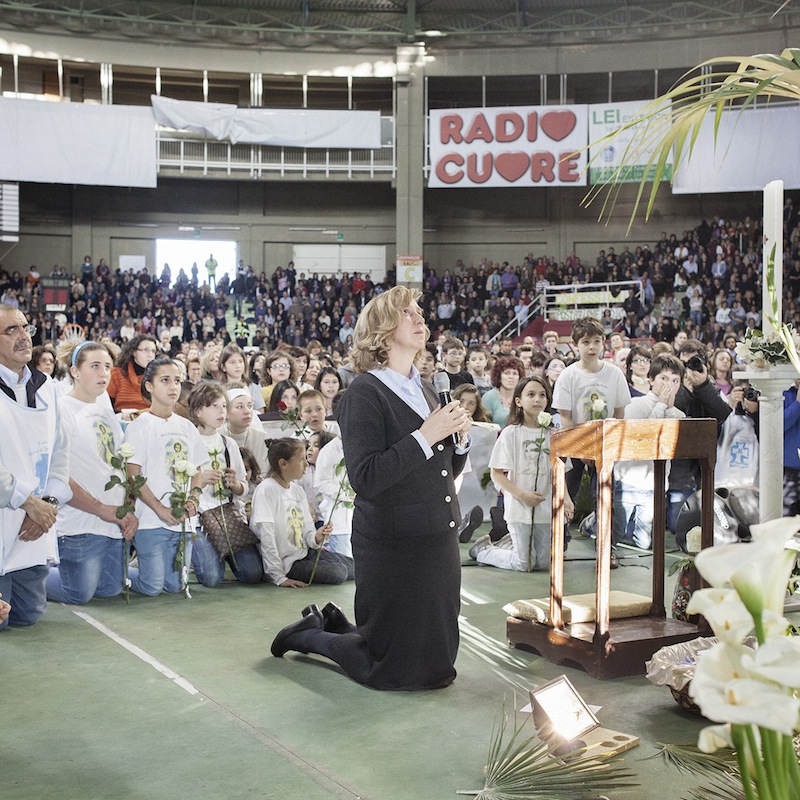 When last year Italian film-maker Paolo Sorrentino walked on stage to receive the Golden Globe for La Grande Bellezza as Best Foreign Language Film, he thanked Italy describing it as "a crazy country, but beautiful". A new photobook by Simone Donati (we shared his photo story about a family living in Sicily's countryside a while back) deals a lot with Italy's craziness.
The book is titled Hotel Immagine – buy it here – and is a documentation of how Italians' passionate approach to life can get out of hand, or their passion is at times arguably placed…
Hello Simone, thank you for this interview. When and why did you decide to work on Hotel Immagine?
Between 2009 and 2010 I did a project called Welcome to Berlusconistan for which I followed fans of Silvio Berlusconi [a former Italian prime minister] around Italy. I was really interested in how they behave at public events like rallies, press conferences, meetings, etc. where Berlusconi would be. They were emotionally involved – everybody wanted to touch him, photograph him or just shout their support.
After that project I went to San Giovanni Rotondo on assignment to photograph the cult of Padre Pio [a very popular saint in Italy]. I was sent there on my suggestion: I have been fascinated with that place for many years. Looking at both series I realized how, despite the contexts were very different, people had very similar behaviors; so I started to think of what other such situations I could photograph.
About how many events and of what kind did you participate in to take the photos of Hotel Immagine?
The events range from political conventions to meetings with visionaries, from pilgrimages to concerts of regional singers around Naples. I also shot the annual Mugello Moto GP; the shows broadcast on Sundays by RAI, Italy's public TV; the summer camp of a soccer team; several beauty contests; the Sanremo music festival, etc.
Of their "vices and virtues", your book takes an ironic look at the Italians' vices, and three of them in particular: an excess of religion, an excess of (tele-)exhibitionism, and an excess of Right-wing party. Which do you think is worst?
I'm not here to say what is worst – I did this project not to judge but to show behaviors that I thought were interesting, mostly from an anthropological point of view. I believe any kind of excess can be "dangerous" in different ways.
Hotel Immagine is a great example of how neutral photographs can take on new meaning and create a narrative when sequenced in a book. How many images did you take for this project, and what criteria you used in making the final edit?
I've probably taken some thousands of images, but I never counted them! The final edit was the result of many printed versions of the dummy  because, of course, when you're
making a book, it's very important to see the sequence in print and not only on a screen. The goal was to find a balance between all the different themes and to create the right rhythm across the sequence.
The book also includes a few text inserts where absurd and even comical messages taken from Facebook pages are published. Can you talk a bit about these?
While researching for the project, one thing I did to find more information about particular events was visit their Facebook pages. Reading the published posts I noticed that in many comments people were expressing the same feelings I had been seeing at live events. So I decided to take screenshots of such comments as I thought they could be useful for the book. Facebook is like a place where people "meet" and say what they think in an even more direct way than they do in "reality", so I decided to include their words in the book.
While Hotel Immagine doesn't lie about Italians, it certainly gives a partial view on them, and from a leftist position. You've photographed fascist meetings but you skipped the democrat annual Festa de l'Unità, for example. Do you think this can be considered a strictly documentary photobook?
I would have loved to photograph the Festa de L'Unità but they don't do them like they used to anymore! Jokes aside, I'm definitely not a right-wing person but I'm not a left-wing
activist either. I've never been actively involved in politics and always followed it from the outside. The thing is I've covered all the Italian parties for almost two years, and I've never seen people act like they do at events where Berlusconi is the guest or in Predappio [Benito Mussolini's birthplace] – otherwise, I wouldn't have had a problem including them in the book. So yes, I believe this is a documentary work, since it's a documentation of what I've seen.
The book sequence closes with the picture of a video camera. Why did you choose this as a final image?
I wanted to finish the book with an image where no people appeared to leave the viewer some space for their own thoughts. Also, television is a really important element in this project, and the picture of a camera I took in a RAI studio in Rome seemed perfect for the purpose.