Photos by Arden Surdam
Hold Your Breath — Arden Surdam Creates Mythical Figures Wrapping Her Models' Heads with Fabrics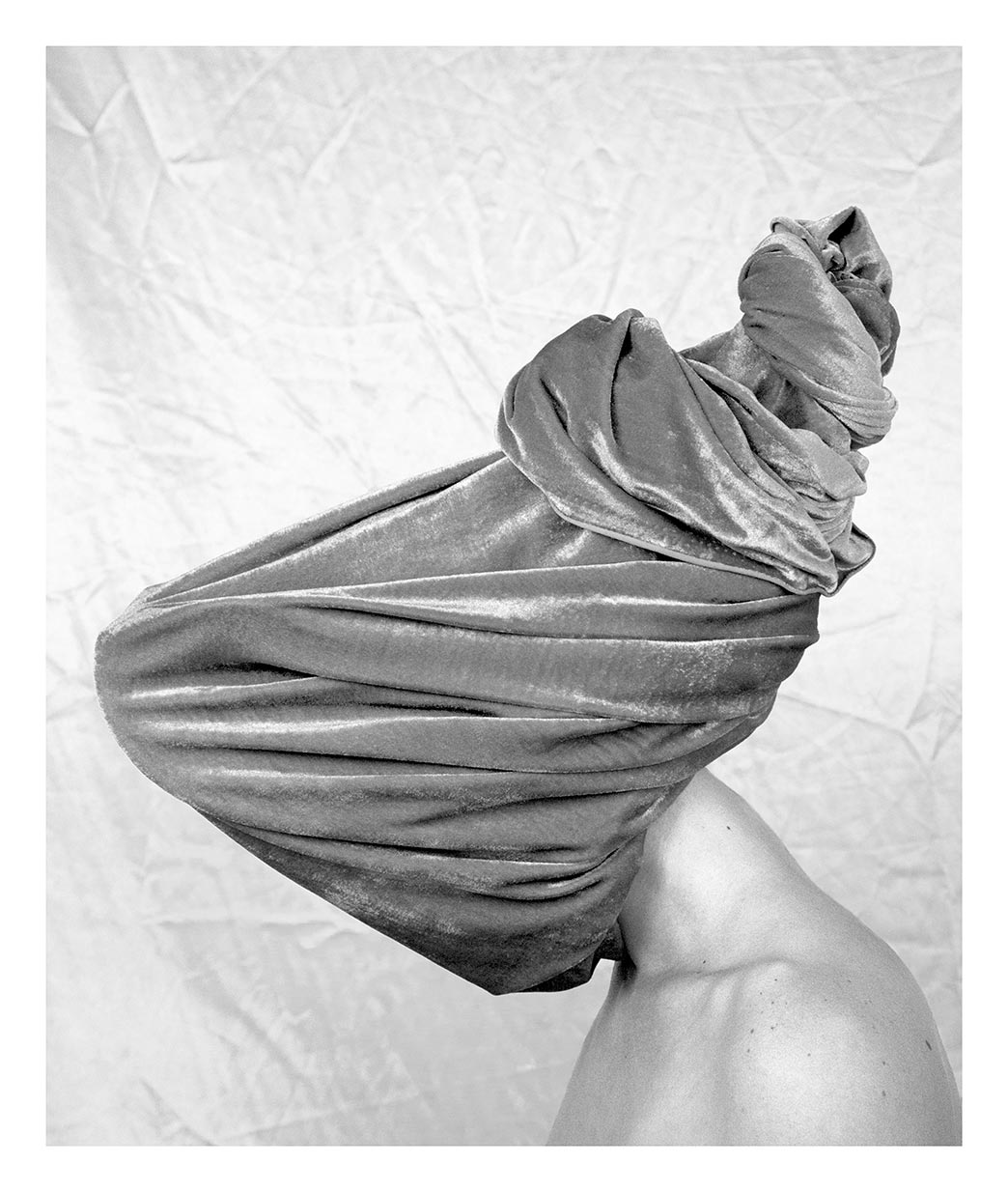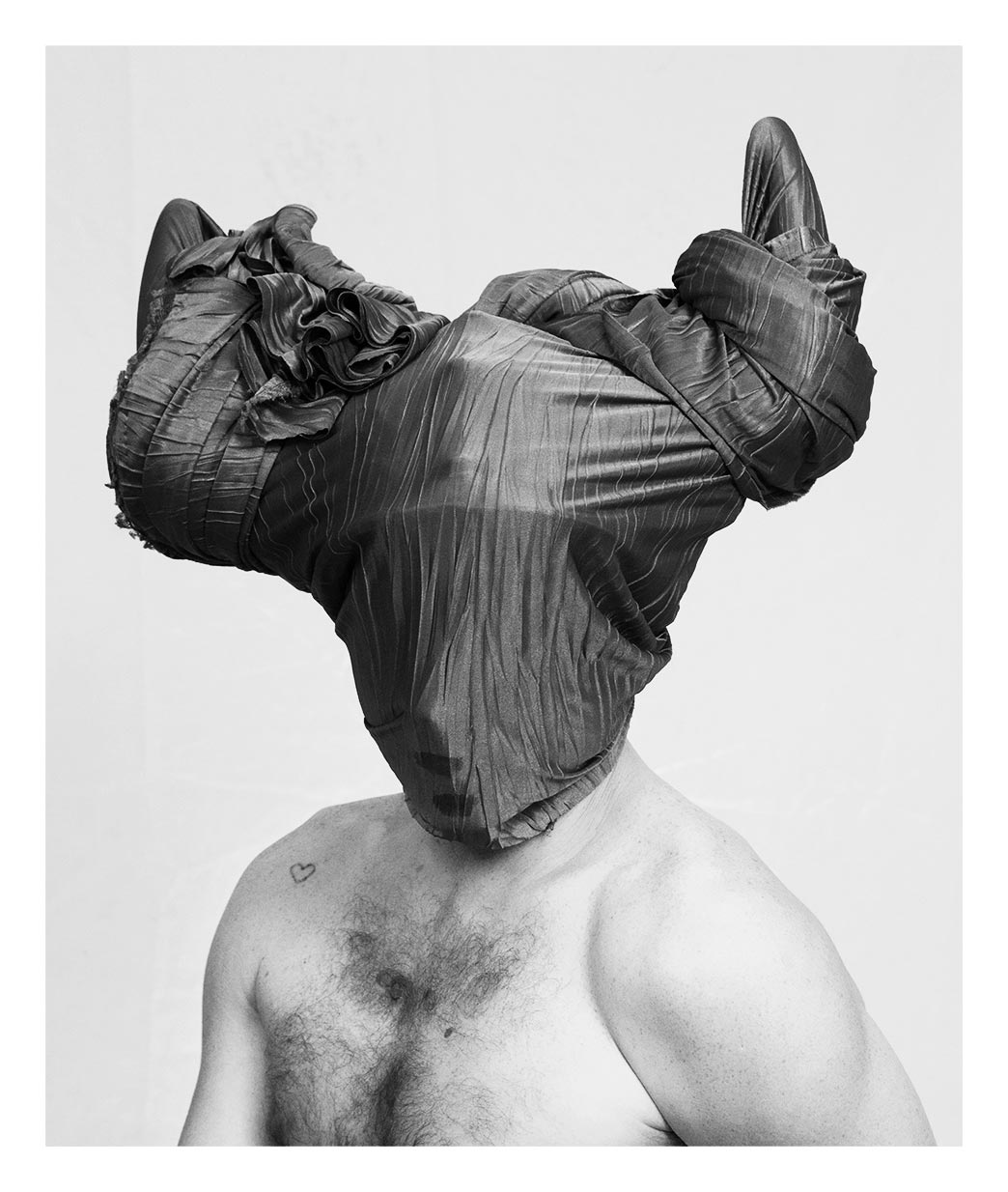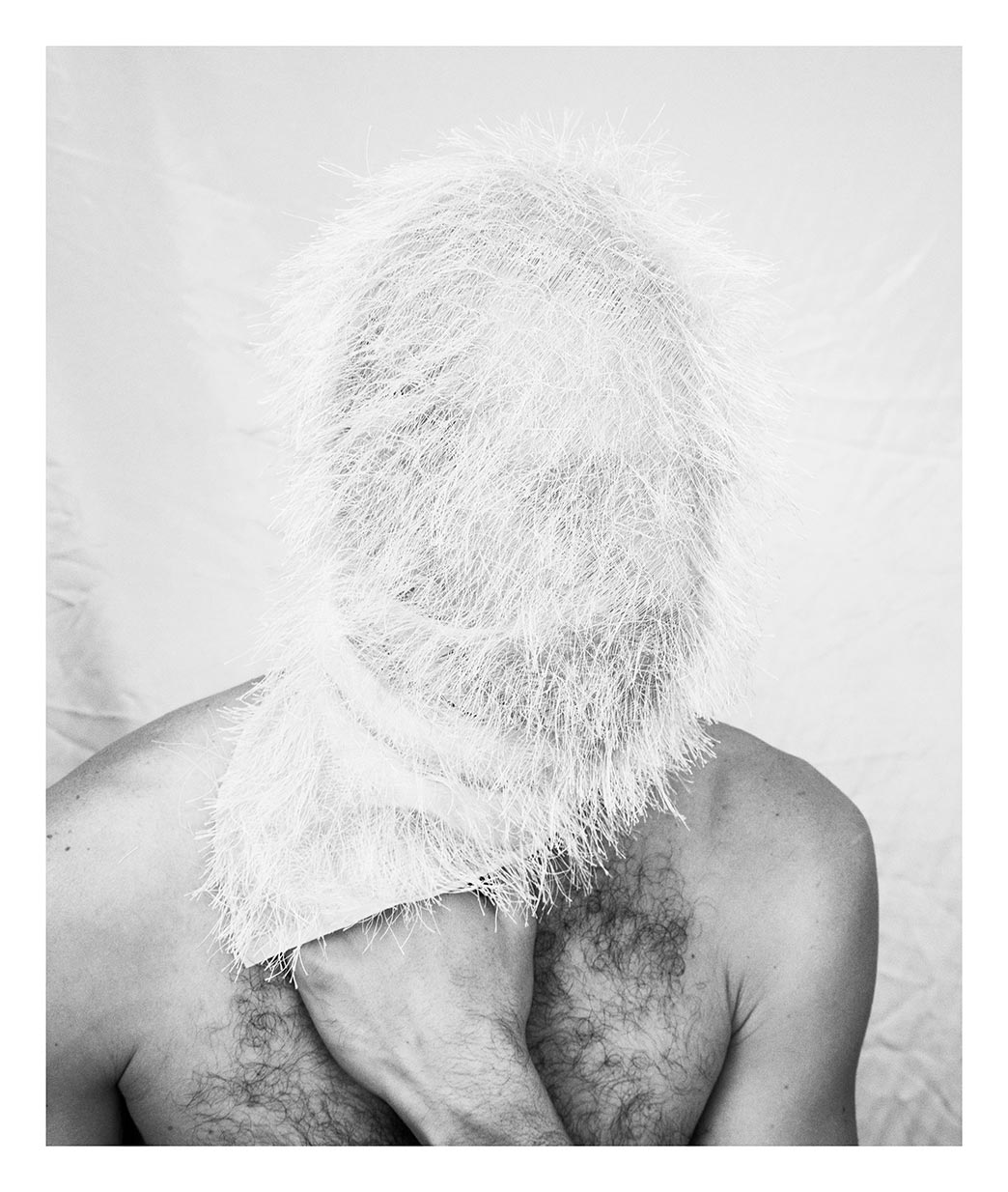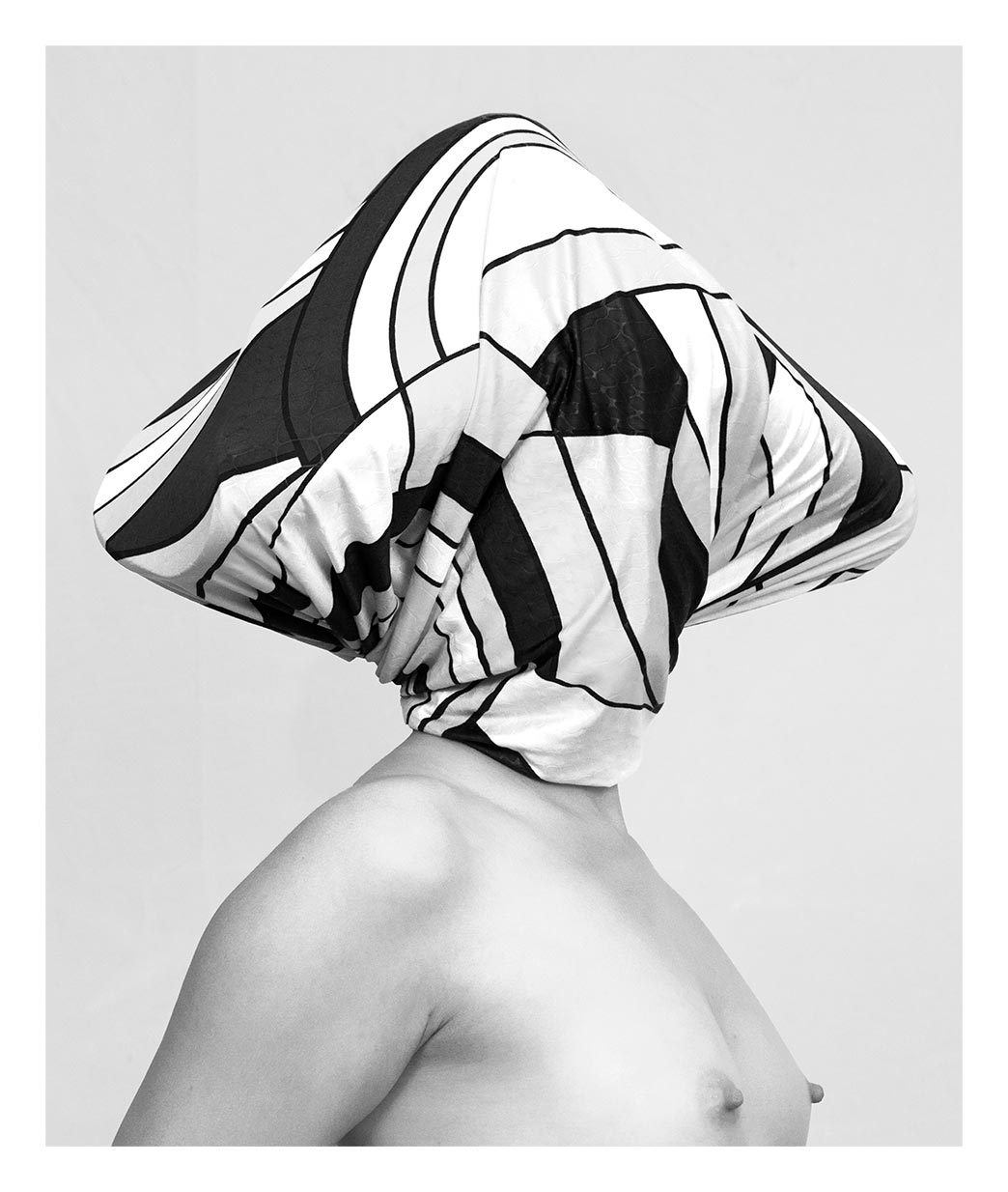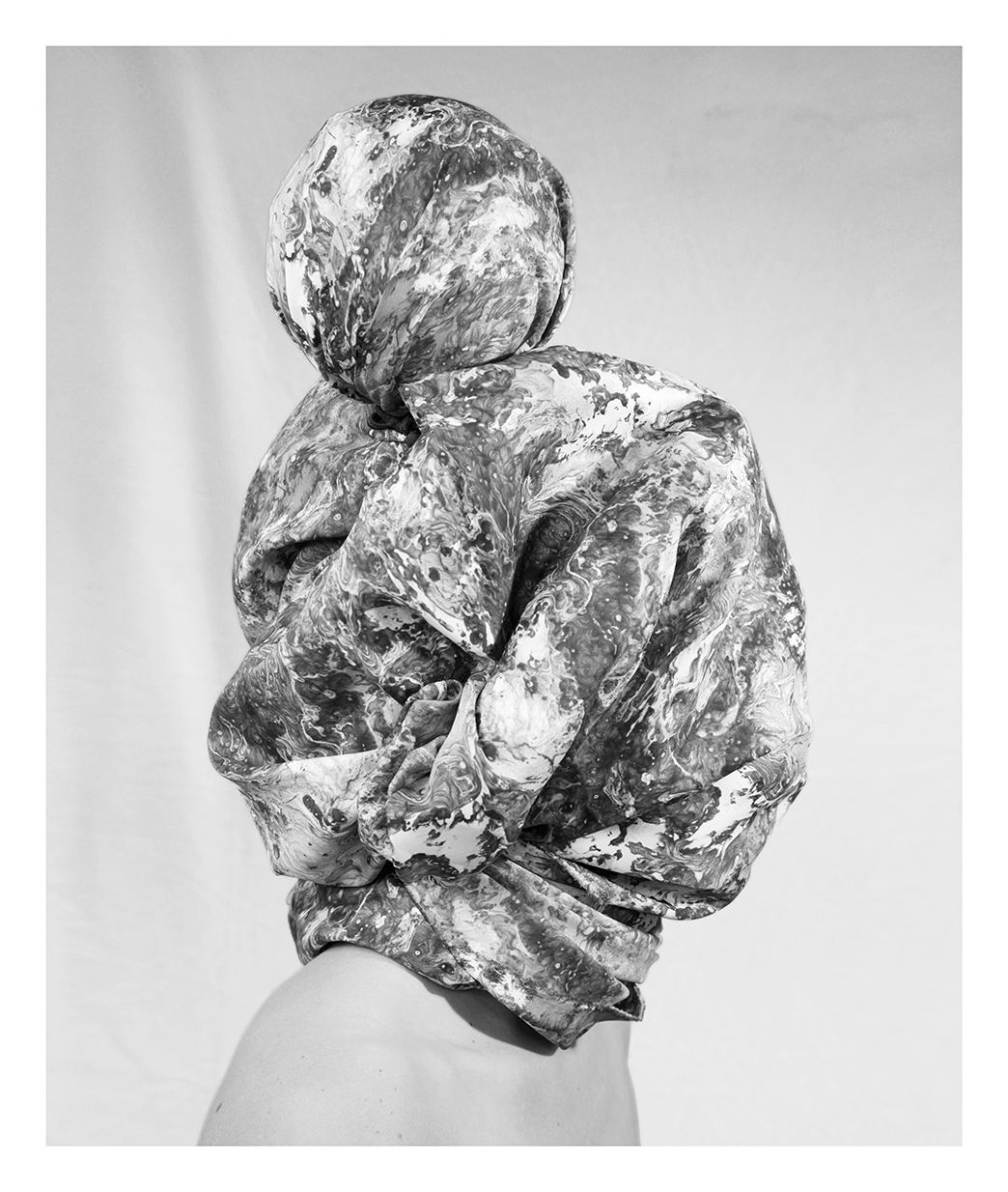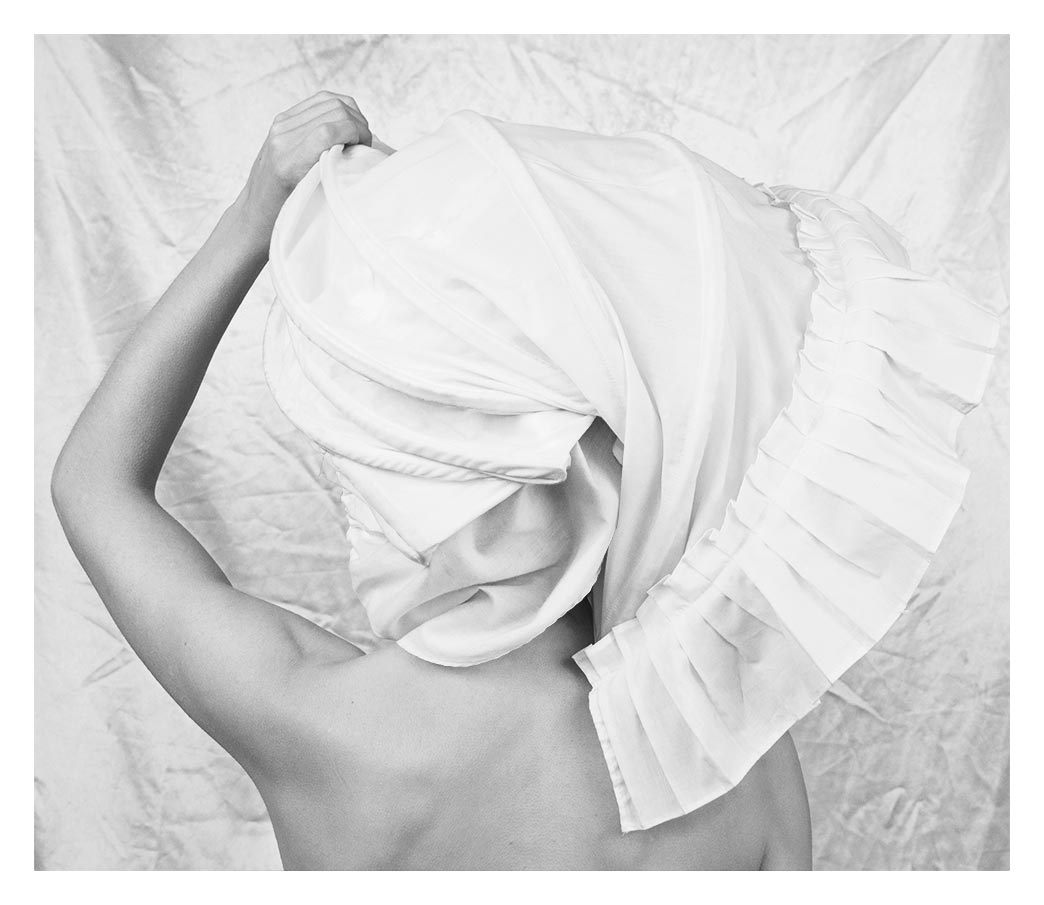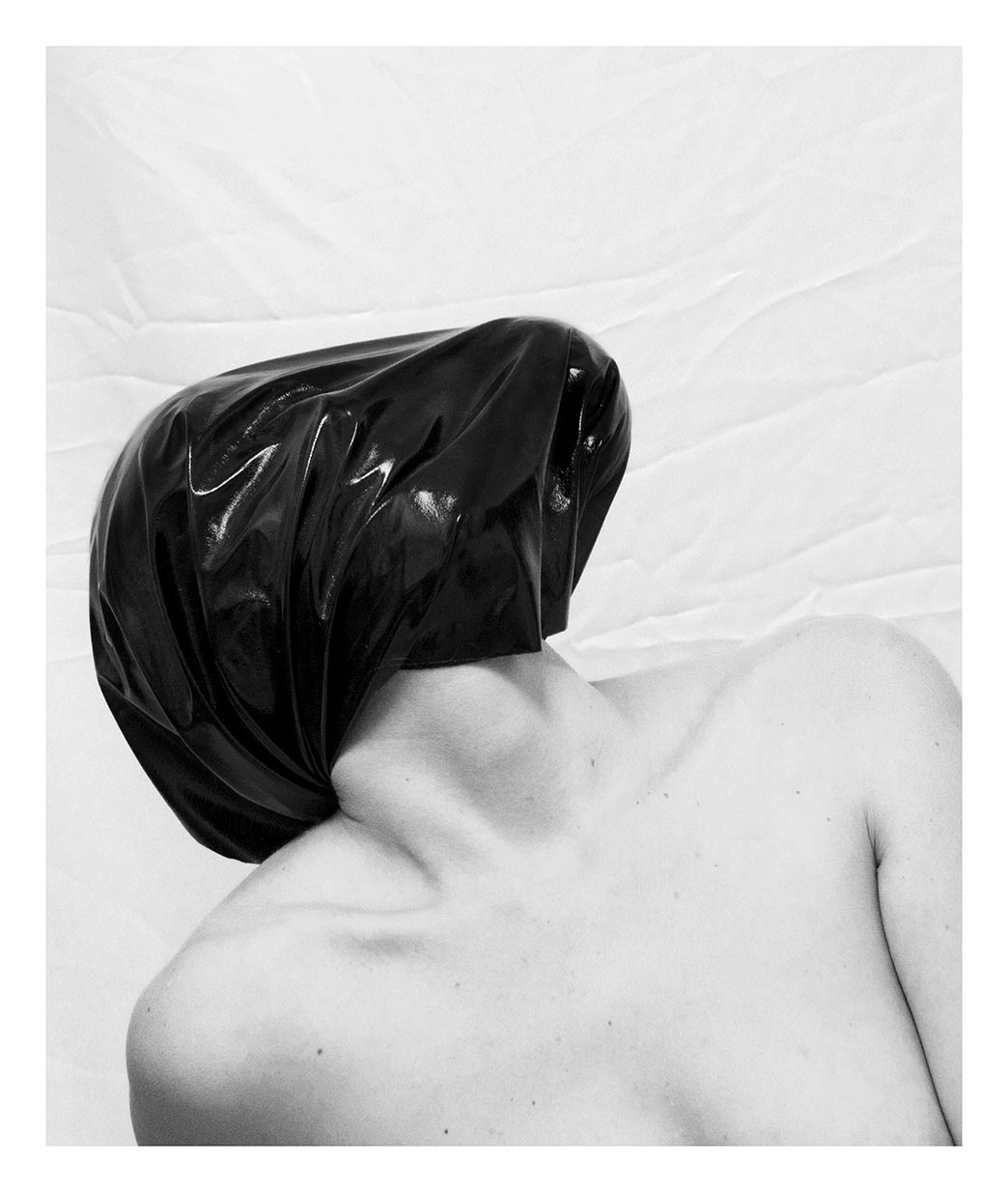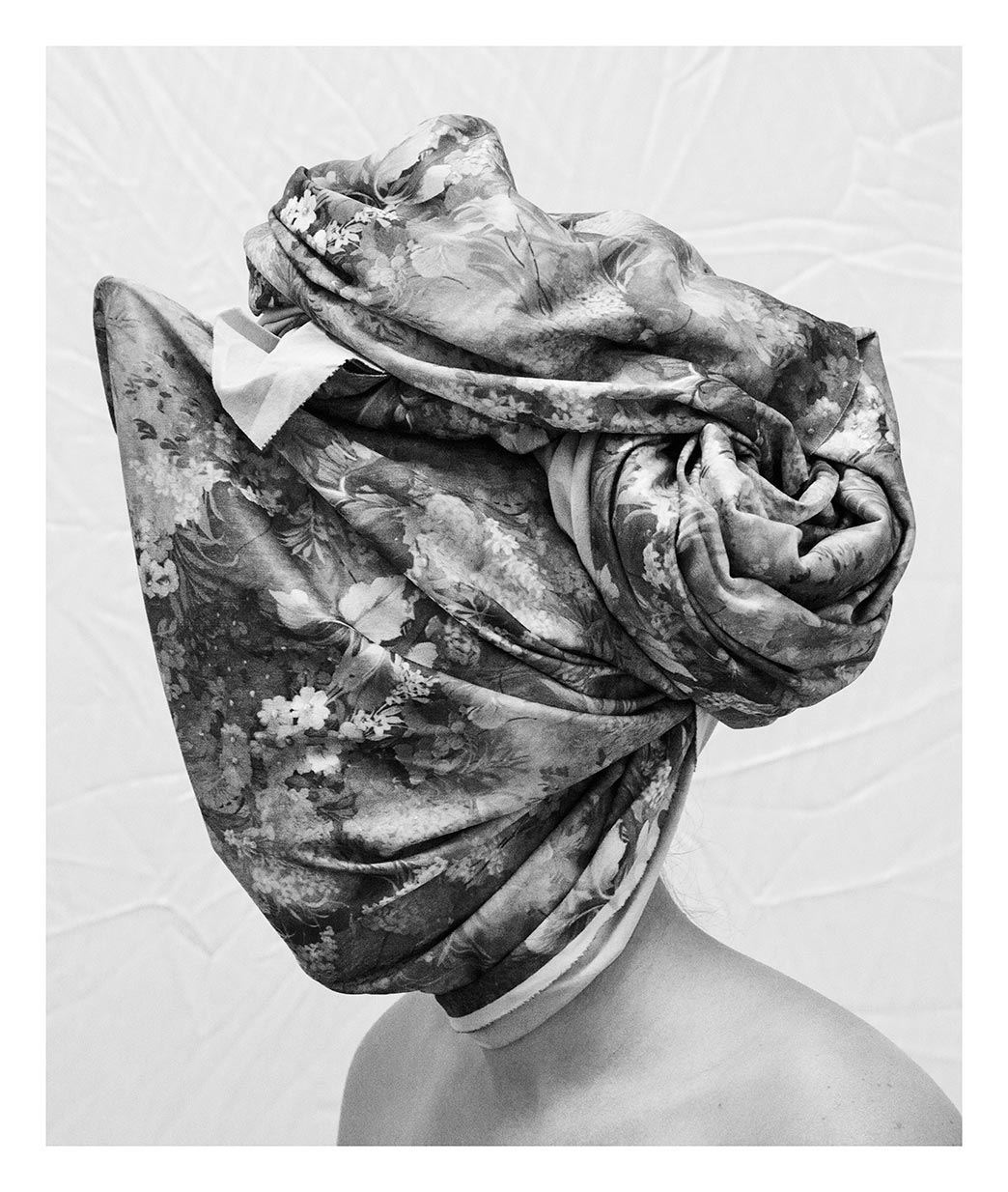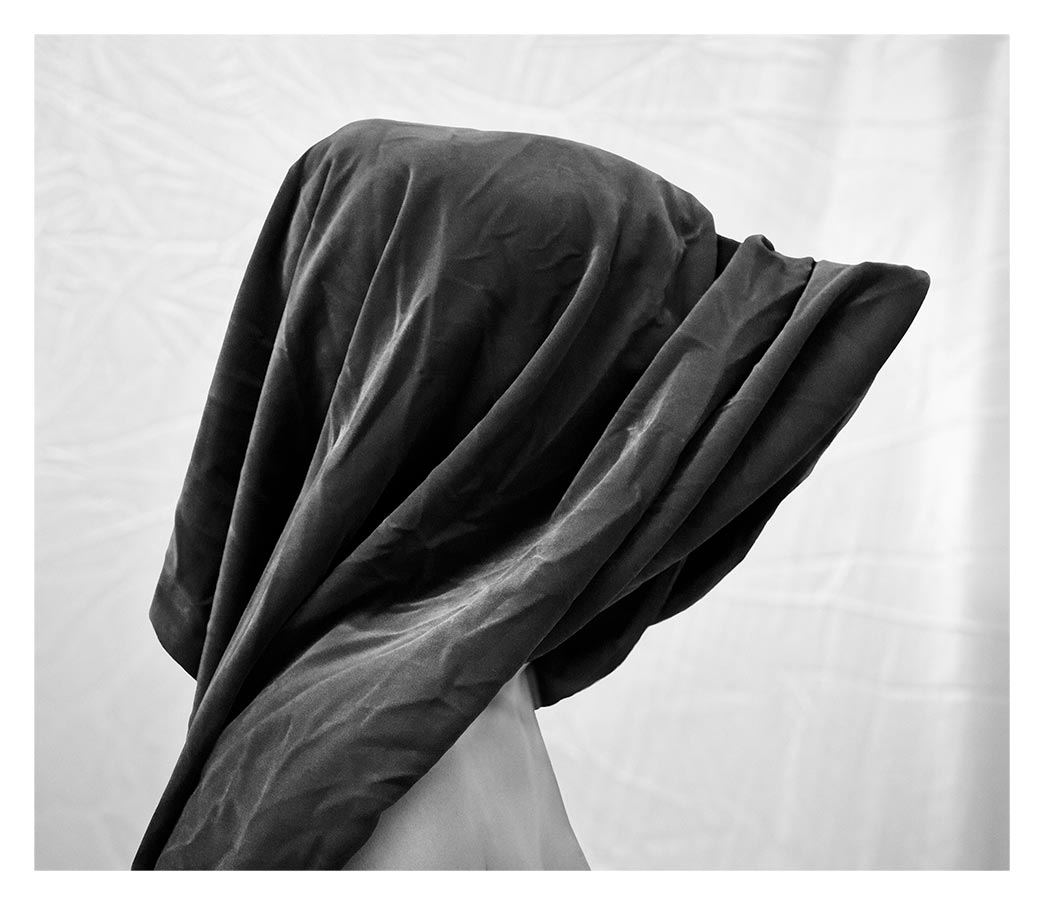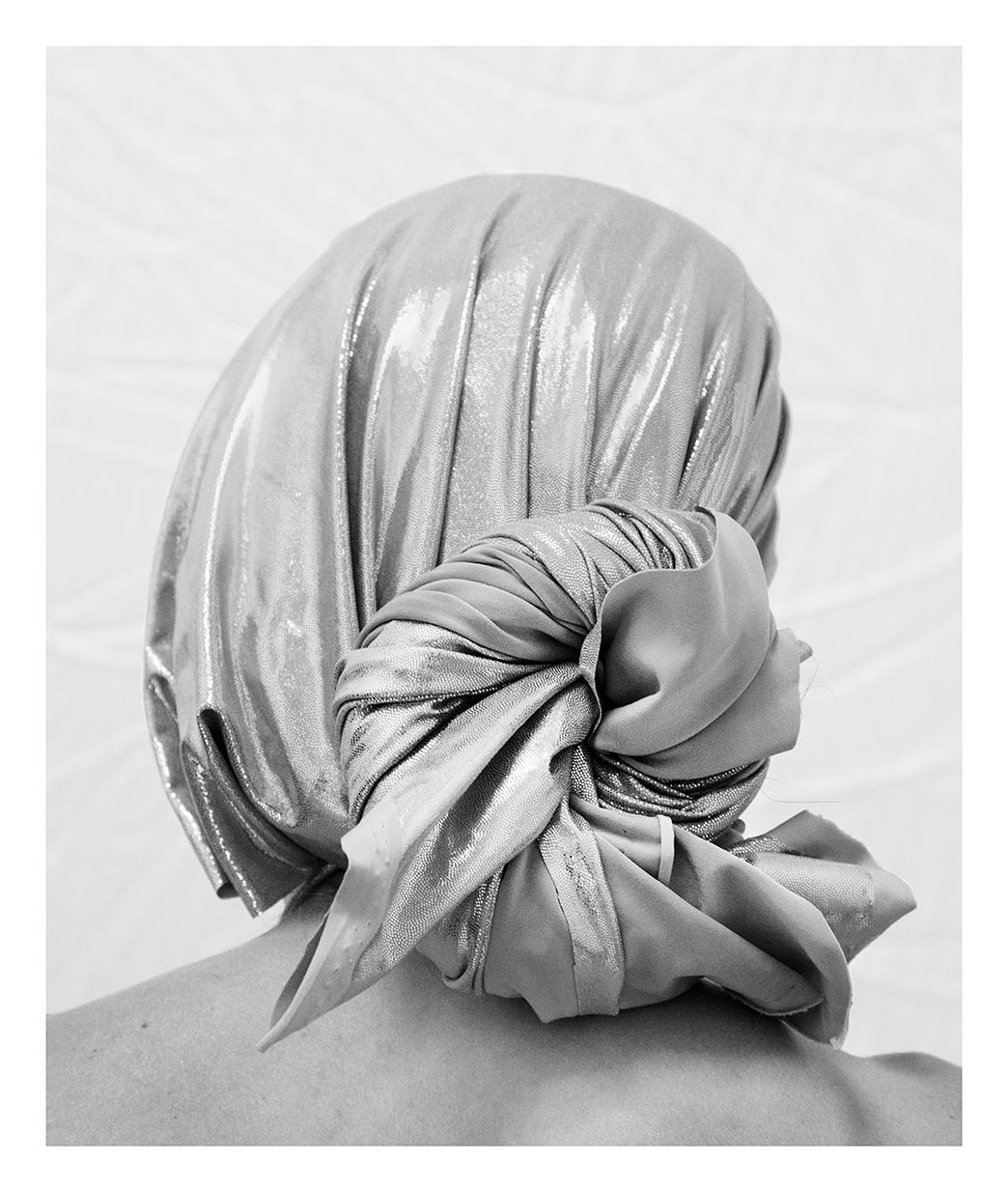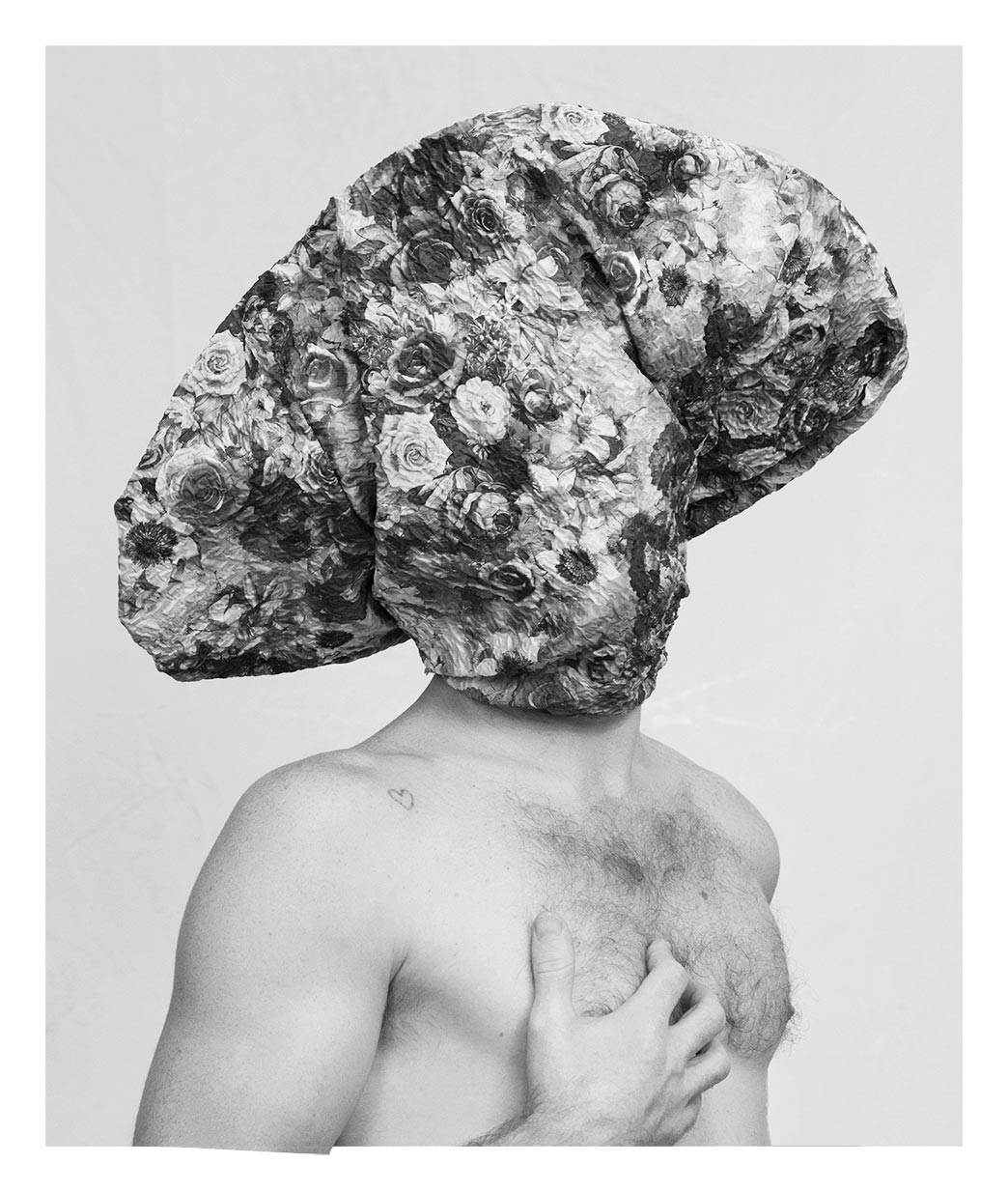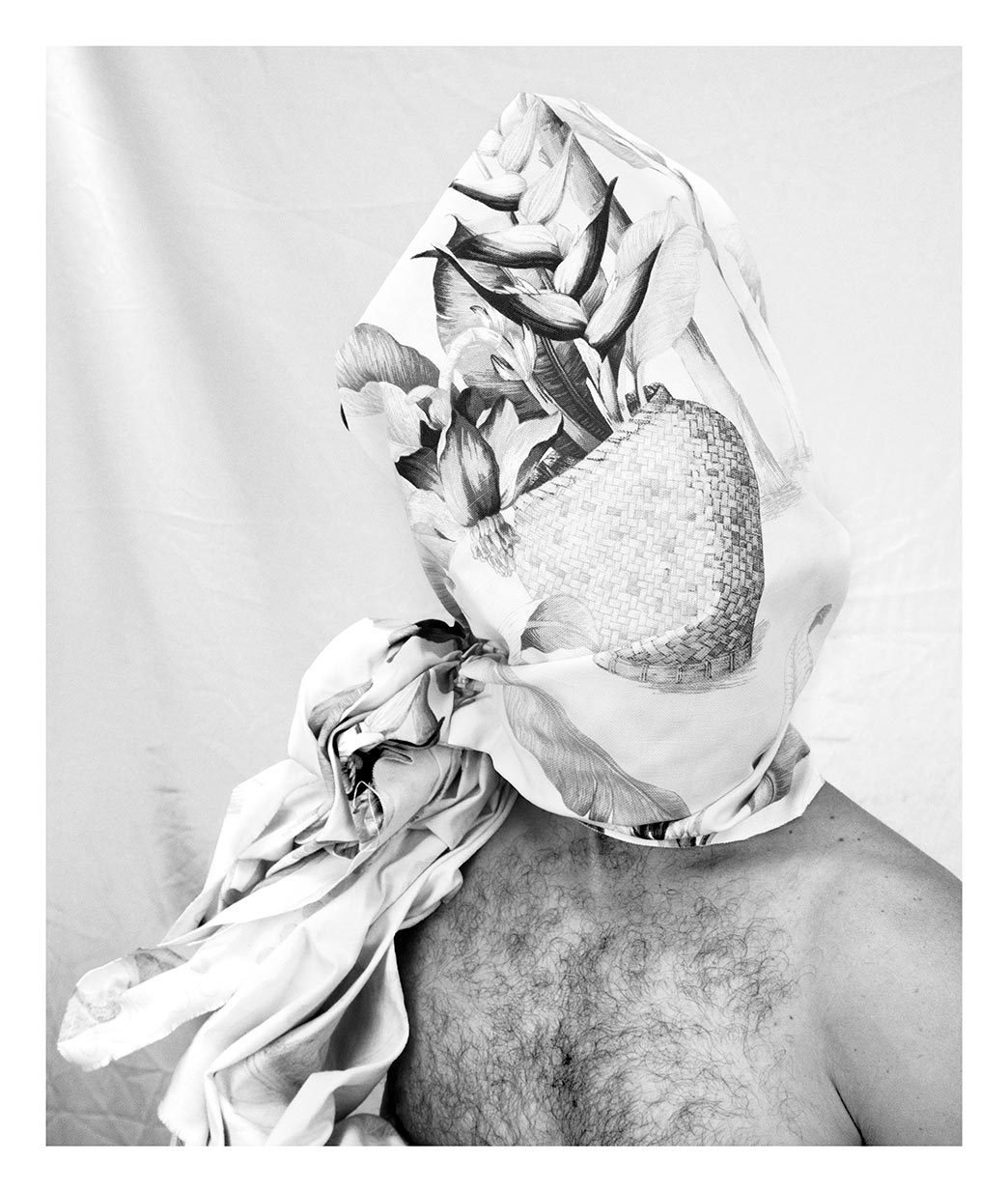 It's not easy to describe the staged portraits created by 28 year-old American photographer Arden Surdam for her series Hold Your Breath. In the images, shot in black and white, Arden's models pose for the camera with different types of fabrics wrapped around their heads in ways that sometimes resemble animal figures, at other times just take on interesting but apparently random shapes. Making sense of these portraits on a literal level is beyond the point of the work though: the images are intentionally ambiguous to see what kind of reaction will the gap in context produce in the viewer.


Hello Arden, thank you for this interview. What are your main interests as a photographer? 
The possibilities of the medium, most often its intersection with painting and sculpture. And then of course, its existence as a new object once the work is printed / formed.
Please introduce us to Hold Your Breath. 

Hold Your Breath was a body of work conceived over two years and exhibited this past January in Los Angeles at SLOAN Projects. Unlike other series I've worked on, the images are rooted in the tradition of studio portrait photography. Each photograph contains the same backdrop and subject structure in the frame. There's very much a trend in contemporary photography right now to push against this aesthetic, to have a series that functions as a whole where each image is also individual; but that trend was something I deliberately fought against. I should also note that the images are only 20" x 24", slightly larger than a human head but still close enough in proximity that you can feel the humanness of the models. This gives the work an uncanny quality that I aimed to amplify through the performative / mythical elements of the models' gestures and headpieces.

What inspired Hold Your Breath, and what was your main intent in creating this series? 
Honestly, creating the work was more a compulsion than a formulated intent. Unlike other projects, specifically Solid Liquid and How to Tell When It's Done, Hold Your Breath had a unique trajectory for me as an artist. Immediately after graduate school the work gained recognition and was exhibited at Paris Photo and then a week later at Photo Basel, but was hardly finished as a body of work. After garnering this type of attention, I was exhilarated but also weary of the images. There was so much pressure to continue shooting that I needed a break and really didn't come back to the work until January 2016. Giving myself that time was crucial. In hindsight, I don't know if I would show an unfinished series in that capacity again; it completely disrupts the studio process, even when it's extraordinary for exposure.
But to get back to your initial question, I wanted to create this intersection of sculpture and photography, an objective that I commonly return to in my practice. I began making these headpieces out of papier-mâché for models to wear, and then wrapping them with sourced materials from Los Angeles' fabric district downtown. Many of the works resonate for me on a mythical or narrative level. For instance, the hooded piece references the Grim Reaper or the myth of Marzanna, while the horned man is Ovid's minotaur. I leave the works untitled because I hate prescribing interpretations, but the clues are there for the viewers to follow if they wish.
Why did you shoot in black and white? 
I'm always negotiating between varying projects simultaneously; this one so clearly resonated in black and white. I also wanted the viewer to focus on the sculpture of the headpieces rather than the color of the fabrics or my models' skin tones, imperfections etc. More practically speaking, the varying fabrics often clash (particularly with the backdrop): orange velvets with discarded lycra or pink silk, and so black and white allowed for that consistency.
Can you share some insight into how you came to construct the images of Hold Your Breath the way that you did? 
The project began during my final year of graduate school at CalArts in Southern California. I needed a break from shooting my MFA thesis work and a close friend from New York was visiting the studio to see what I was working on. Coincidentally, she'd also modeled for me since we were 13, so I immediately asked her to sit. I had this urge to start placing objects on her head and then wrapping them with fabric—something you can only subject a close friend to. I should also mention that when I work with her, images come so naturally; there's a comfort and trust in the relationship that allows for play in the studio that, as an artist, I only otherwise experience alone. Anyways, suddenly I had constructed this animal-like headpiece and realized she looked like a masked rhinoceros. From there, the other images started to flow and it was clear that I had another body of work started.
Did you have any specific references or sources of inspiration in mind while working on Hold Your Breath?
Possibly my greatest influence was Oskar Schlemmer's Triadic Ballet, which was introduced to me by an ex-boyfriend in my early twenties. Schlemmer's costumes—more than his exceptional choreography—fascinated me, and while I've never studied costume design or millinery I've always loved unidentifiable objects in a frame. I was also looking at a great deal of images by Bill Brandt, Zanele Muholi, Steve Kahn as well as performances by Cheryl Donegan (among many others). The desire to cover the face in art is nothing new, so it was clear that if I wanted to engage in that dialogue I would have to be aware of other contemporary and historical references.

How do you hope viewers react to Hold Your Breath, ideally? 
The images are intended to be erotic and bizarre, disturbing and beautiful. They fall into a hybrid space, similar to fables. I'm always driven by work that toes the line between conflicting emotions or narratives. The ability to elicit a reaction in a piece let alone two or more is what honestly drives my process.
What have been the main influences on your photography?
Camille Henrot, Anicka Yi, Pierre Huyghe, Patti Smith, Jala Wahid, Analia Saban. I'm inspired by artists that are not bound to specific mediums but rather choose a particular métier according to how they need to express themselves. I consistently try to do this in my practice: pushing beyond the mediums I'm comfortable working in. Even so, this also includes not being afraid to return to traditional aesthetics even if they're not in vogue.
And naturally, a crucial influence in my photography would absolutely include my CalArts professor and mentor, Jo Ann Callis, who's supported me working in papier-mâché, clay, photo oils, food materials etc., and is also a photographer, painter and ceramicist. I'd say without reservation that her work is brilliant.
Who are some of your favorite contemporary photographers?
Talia Chetrit, Nobuyoshi Araki, Leigh Ledare, Sarah Conaway, Sarah Cwynar.

Choose your #threewordsforphotography.

Grain. Flesh. Scent.