Photos by Hadi Uddin
Here, For Now — Hadi Uddin Shoots Poverty in the Outskirts of Dhaka Like It Was Fashion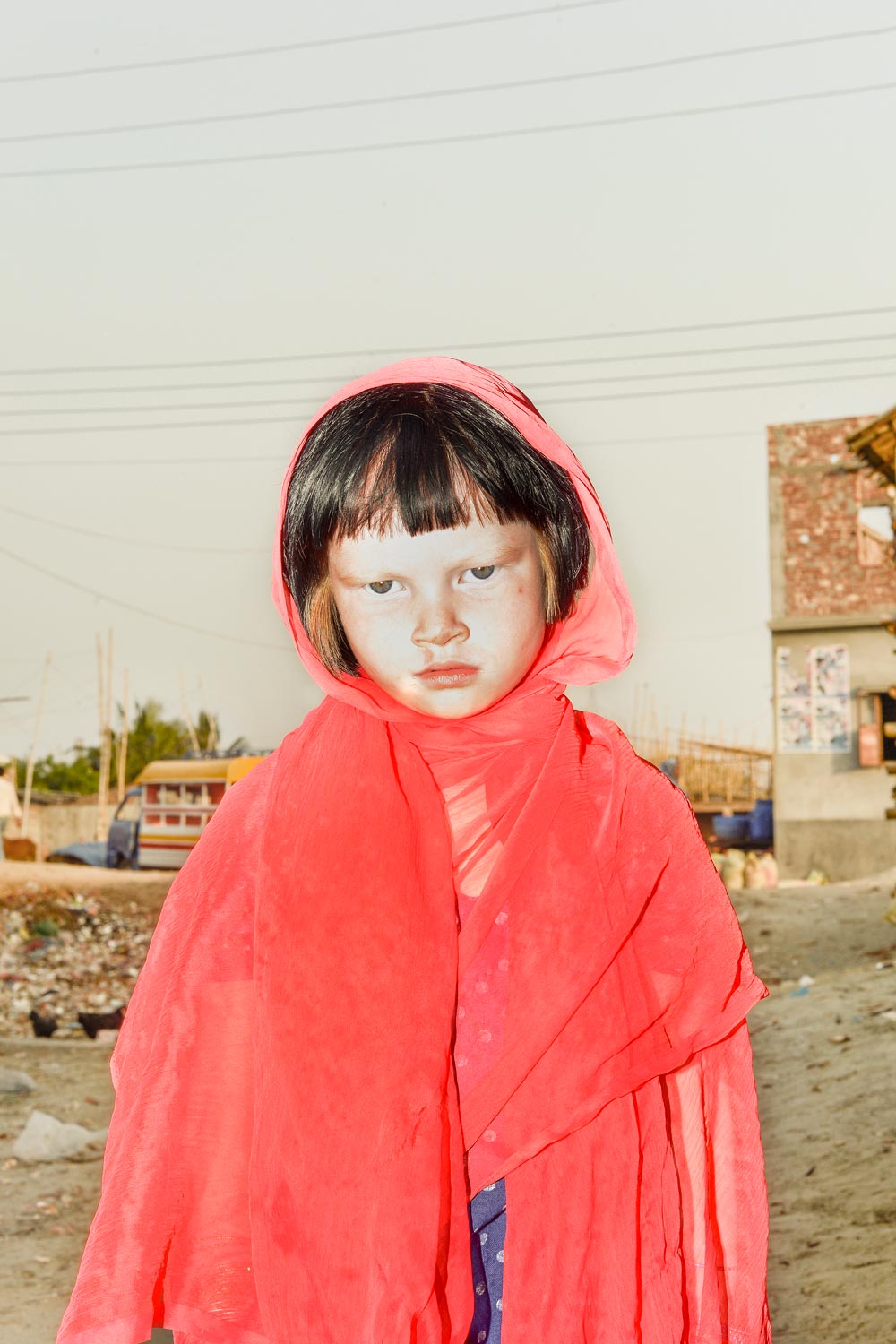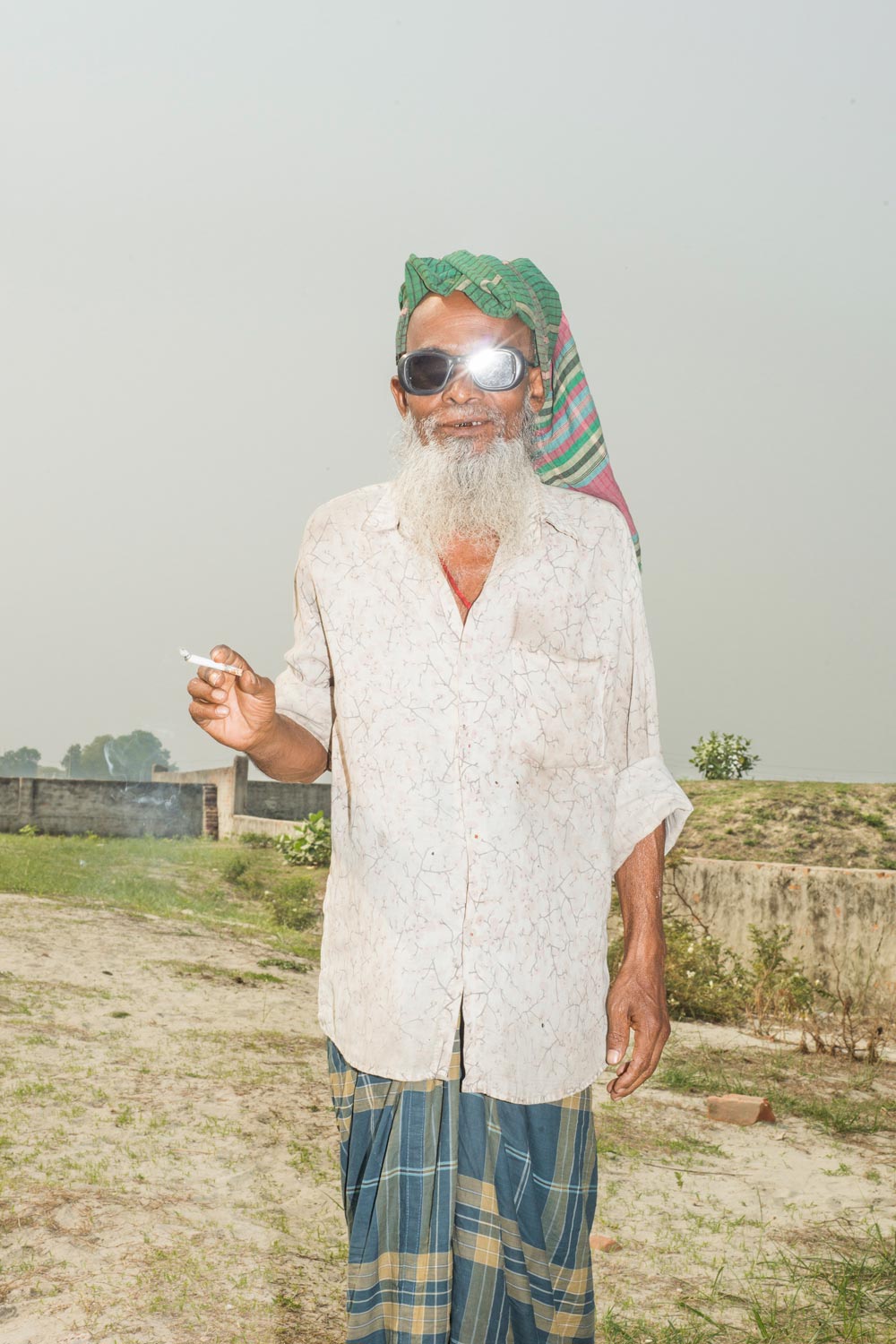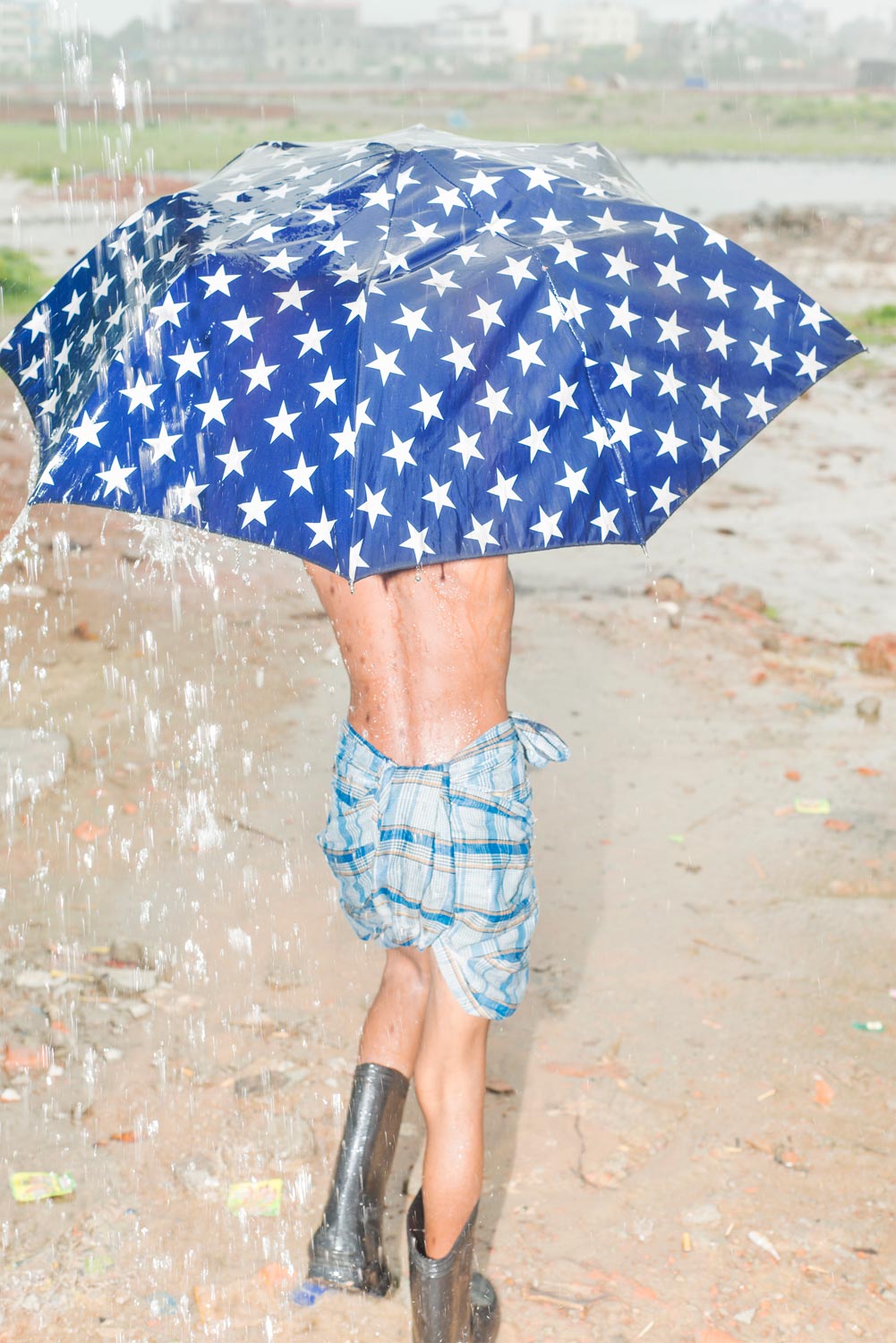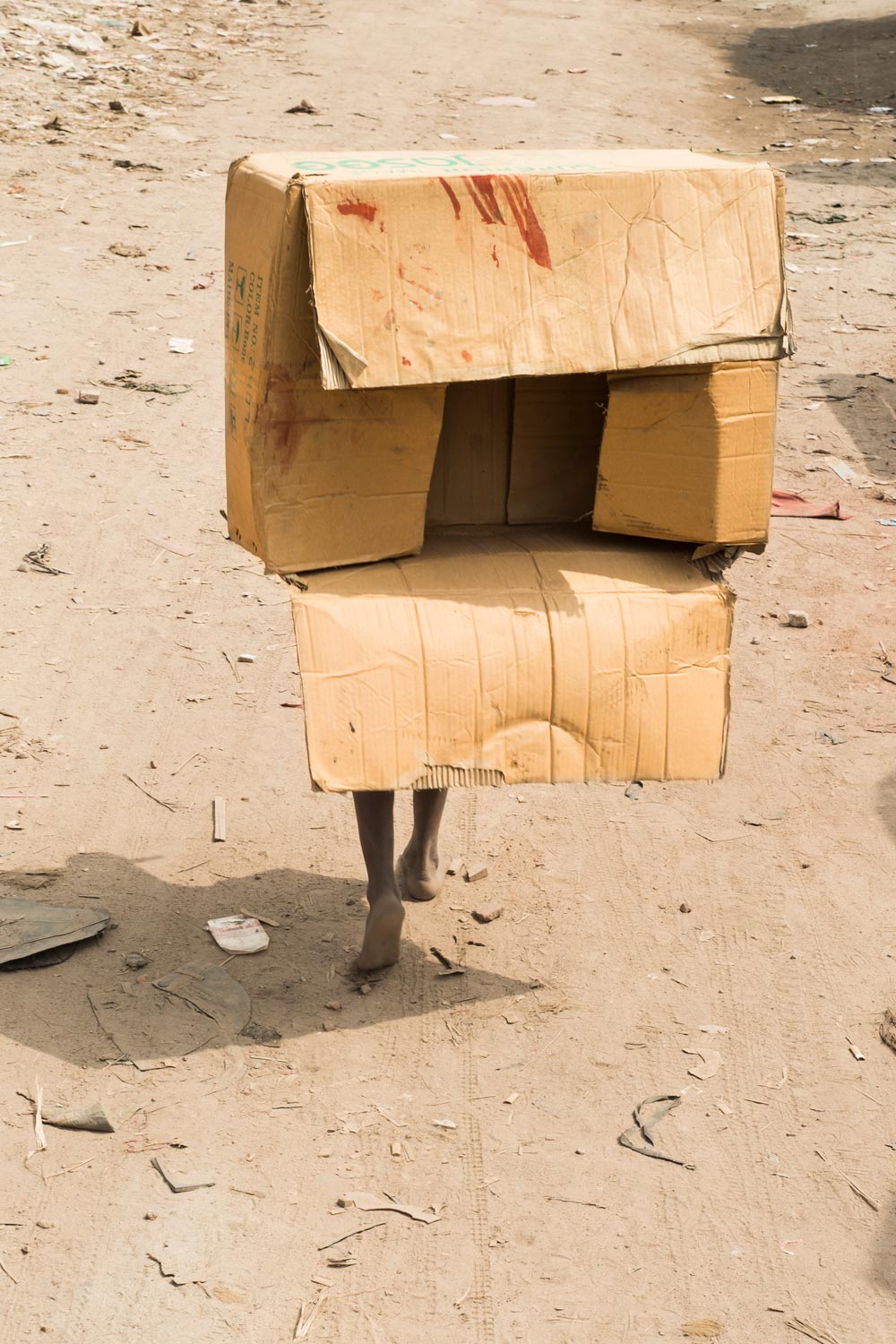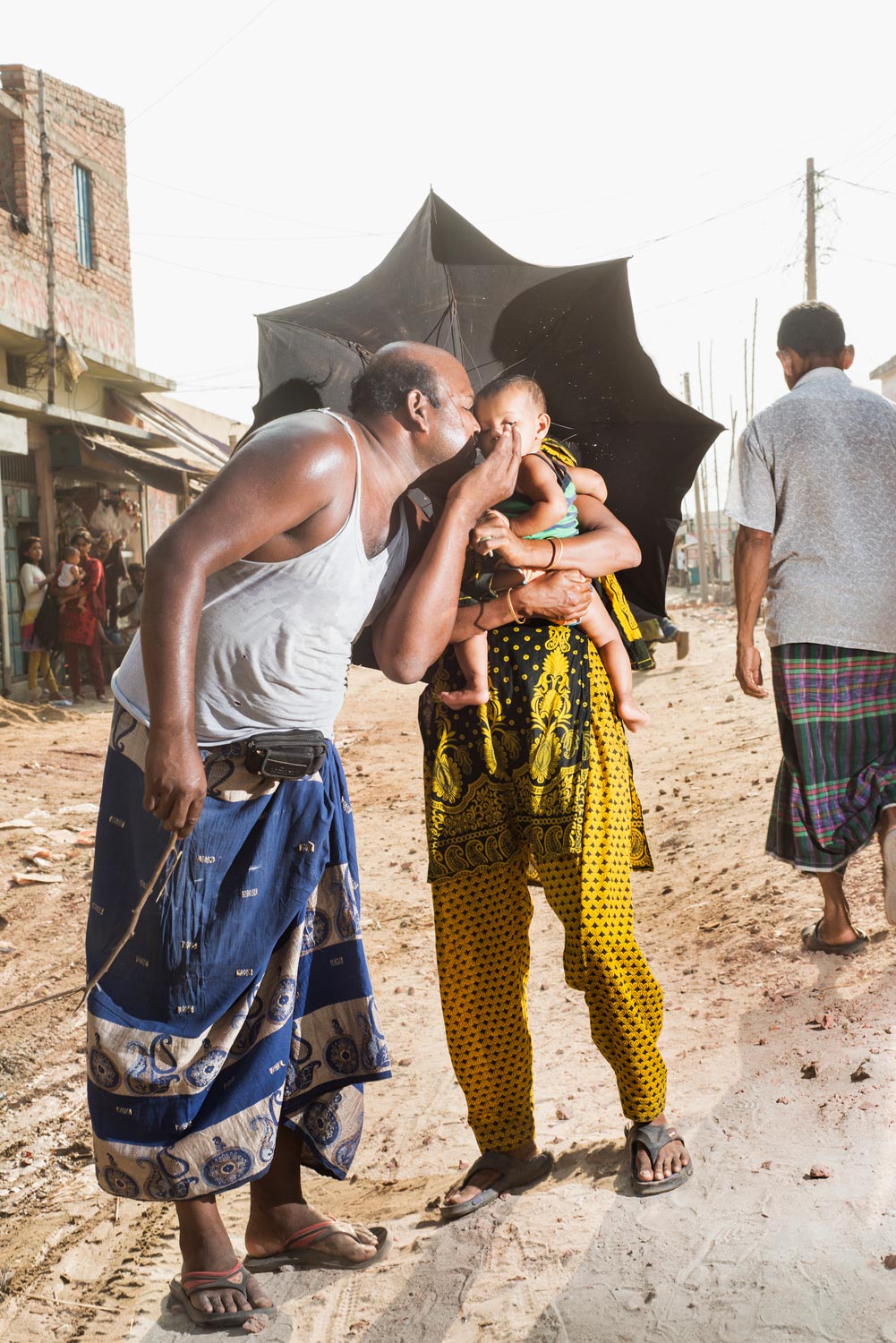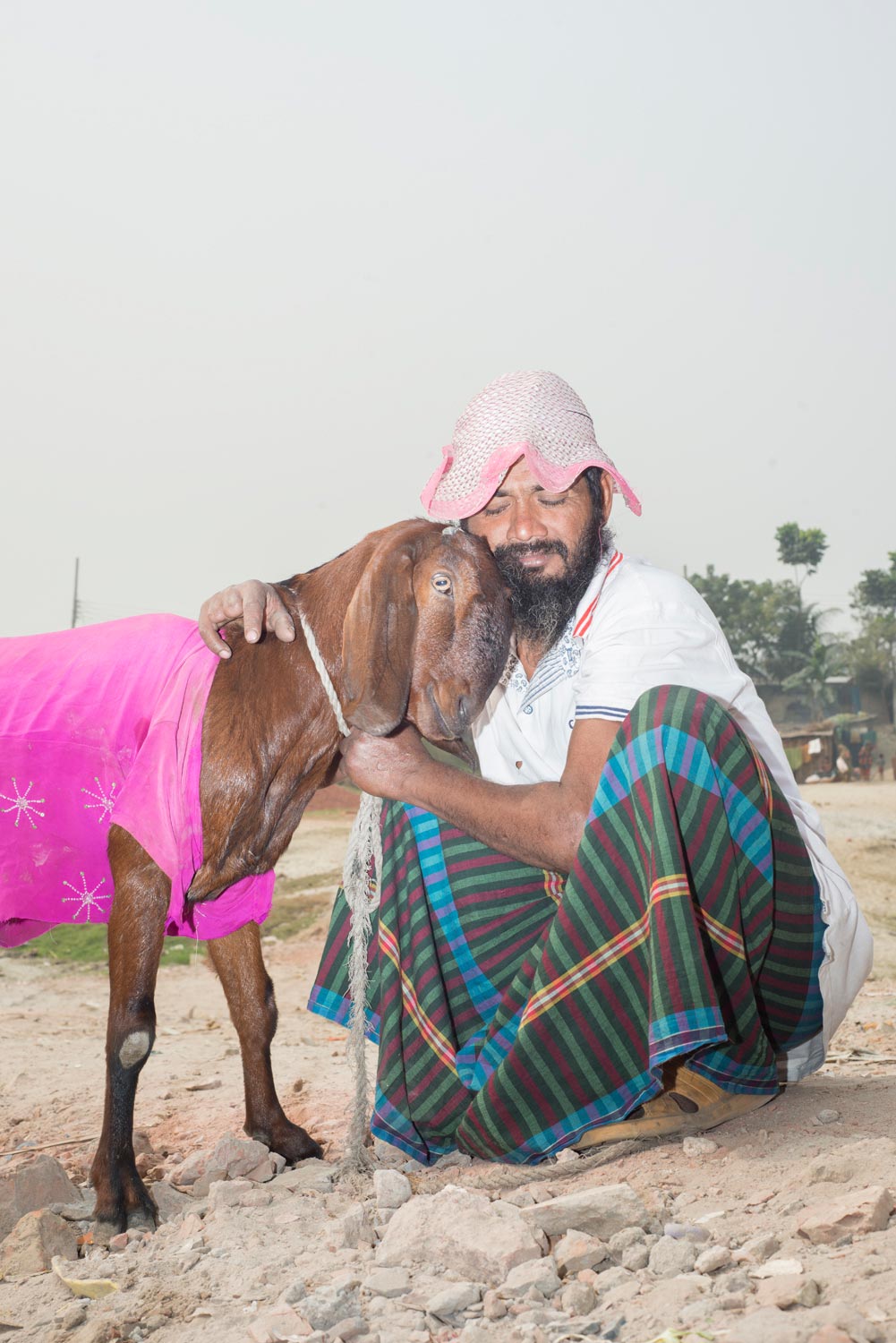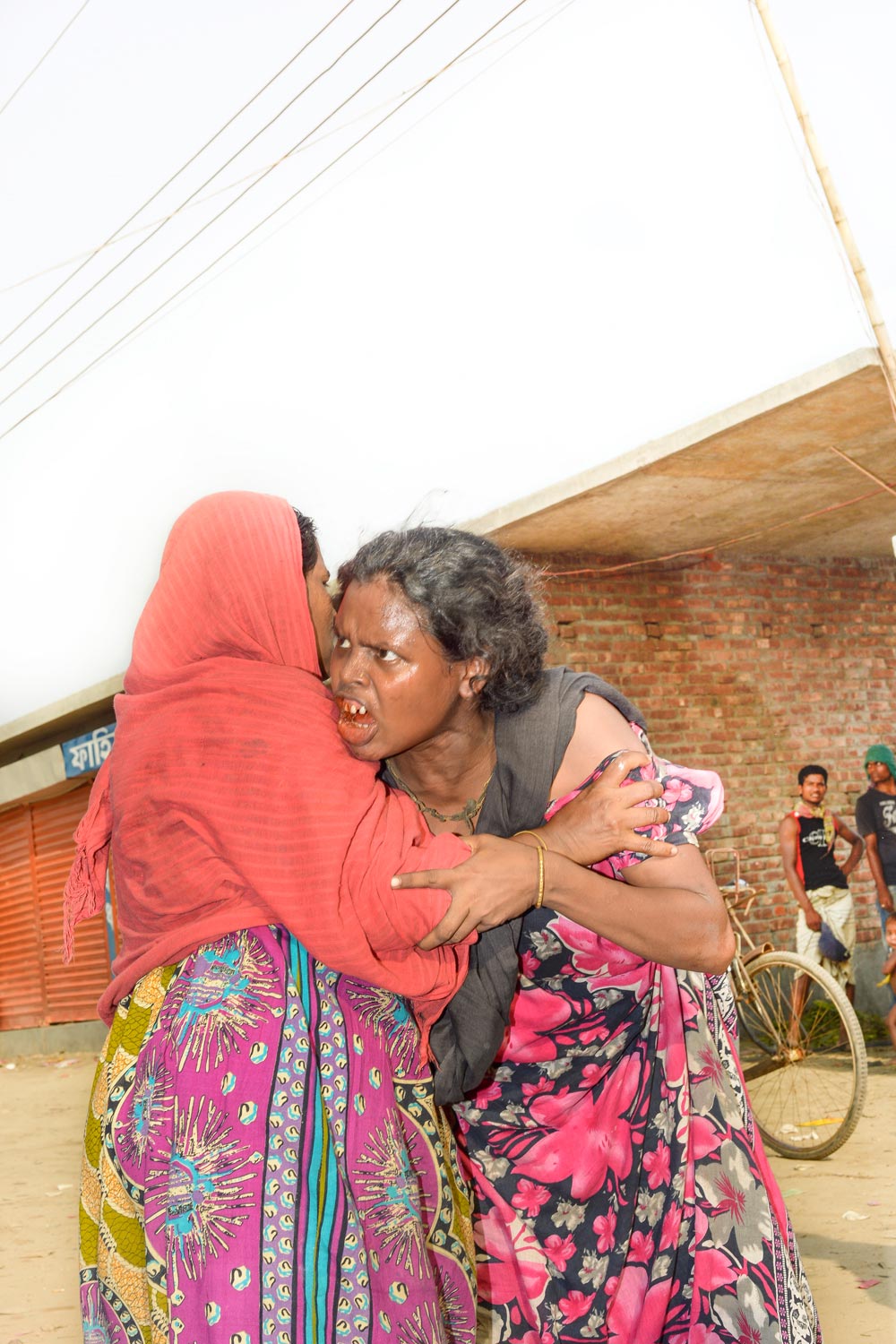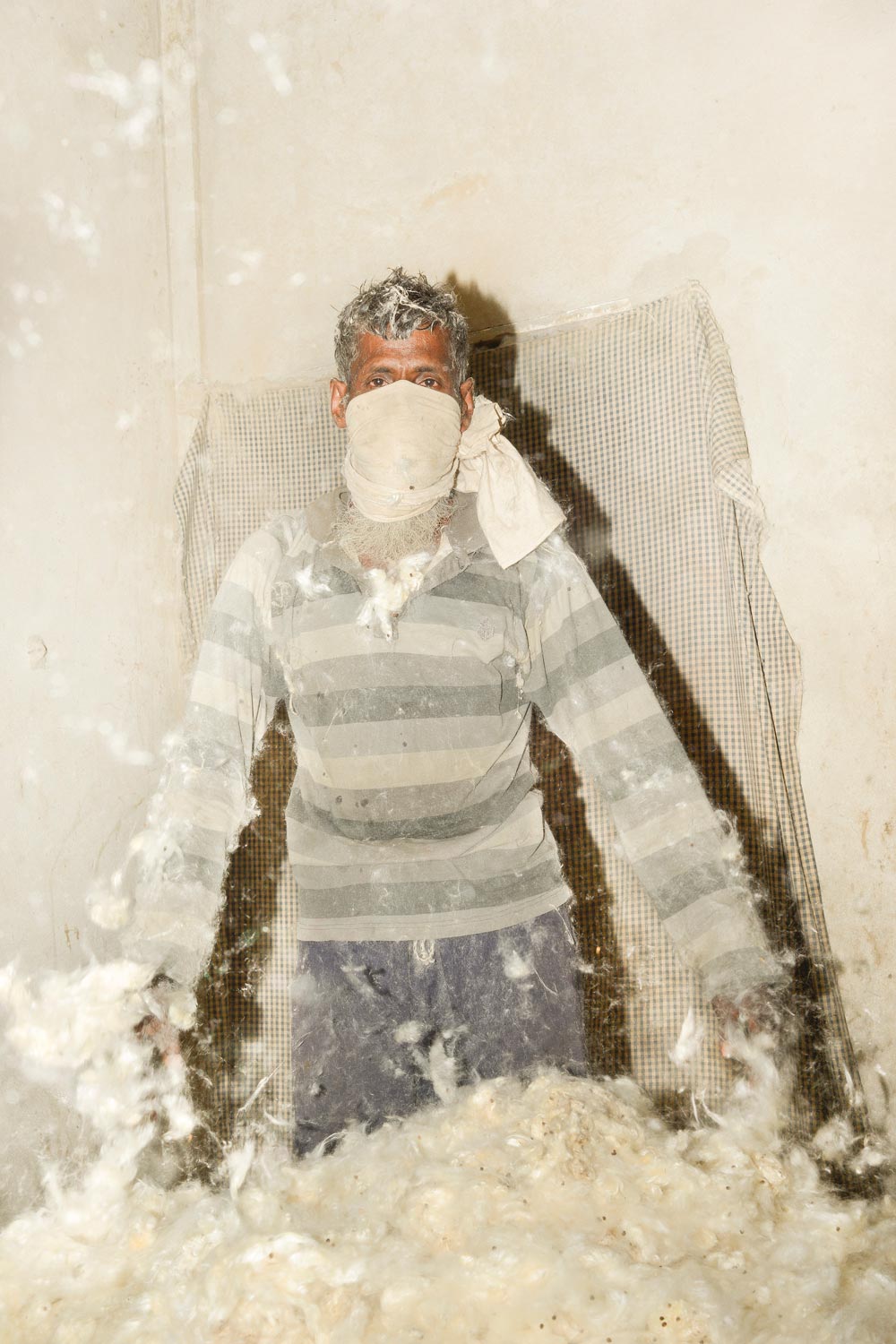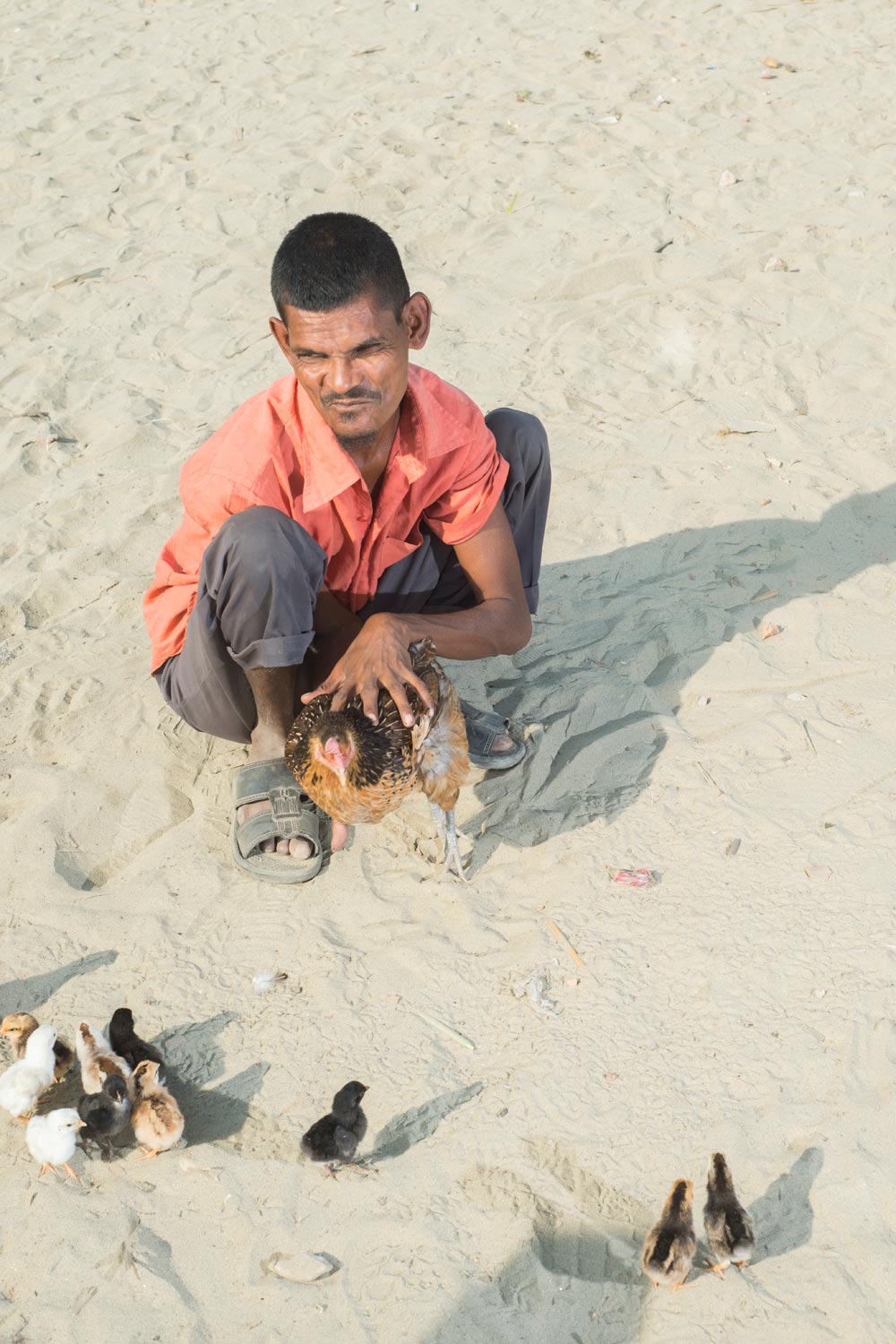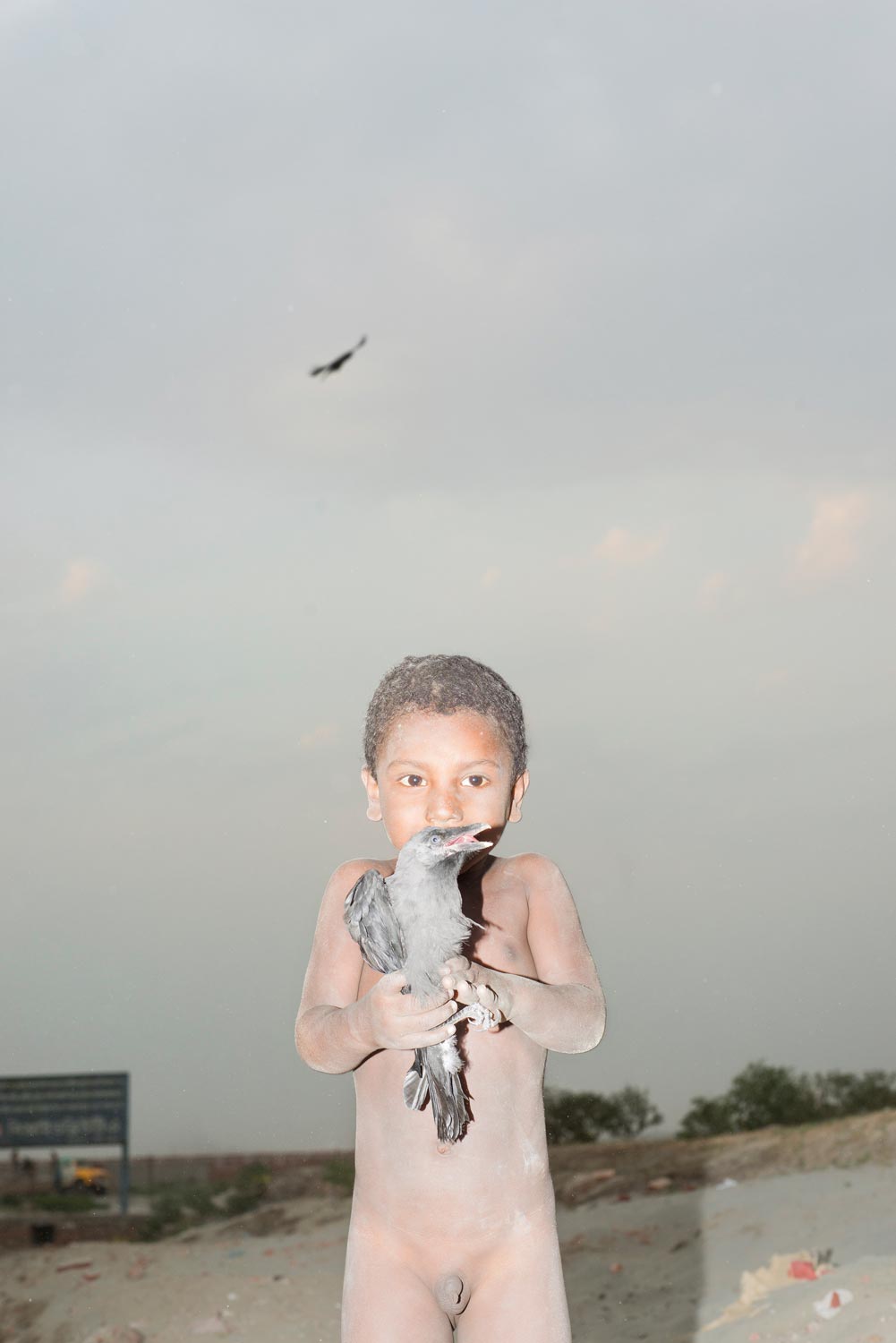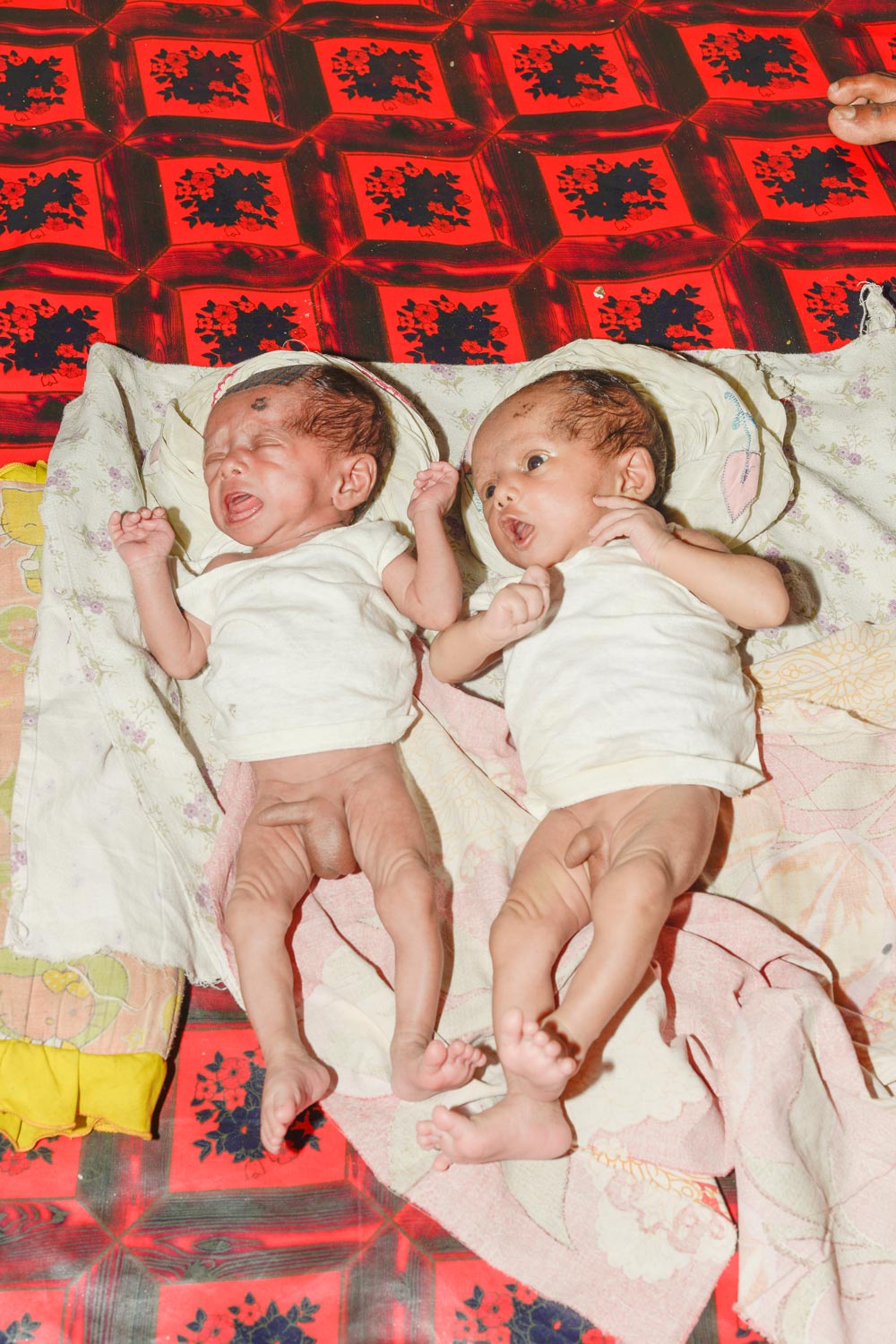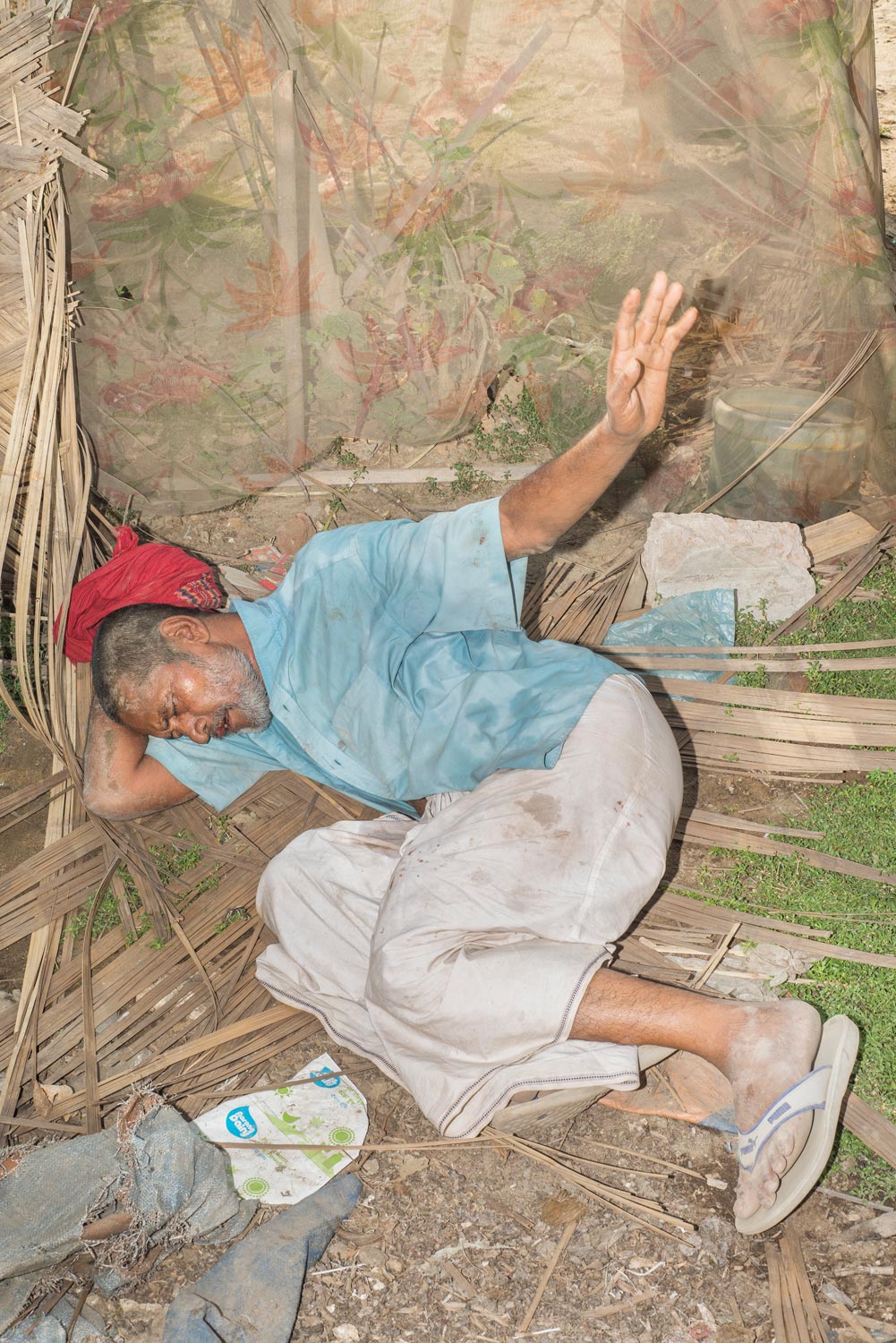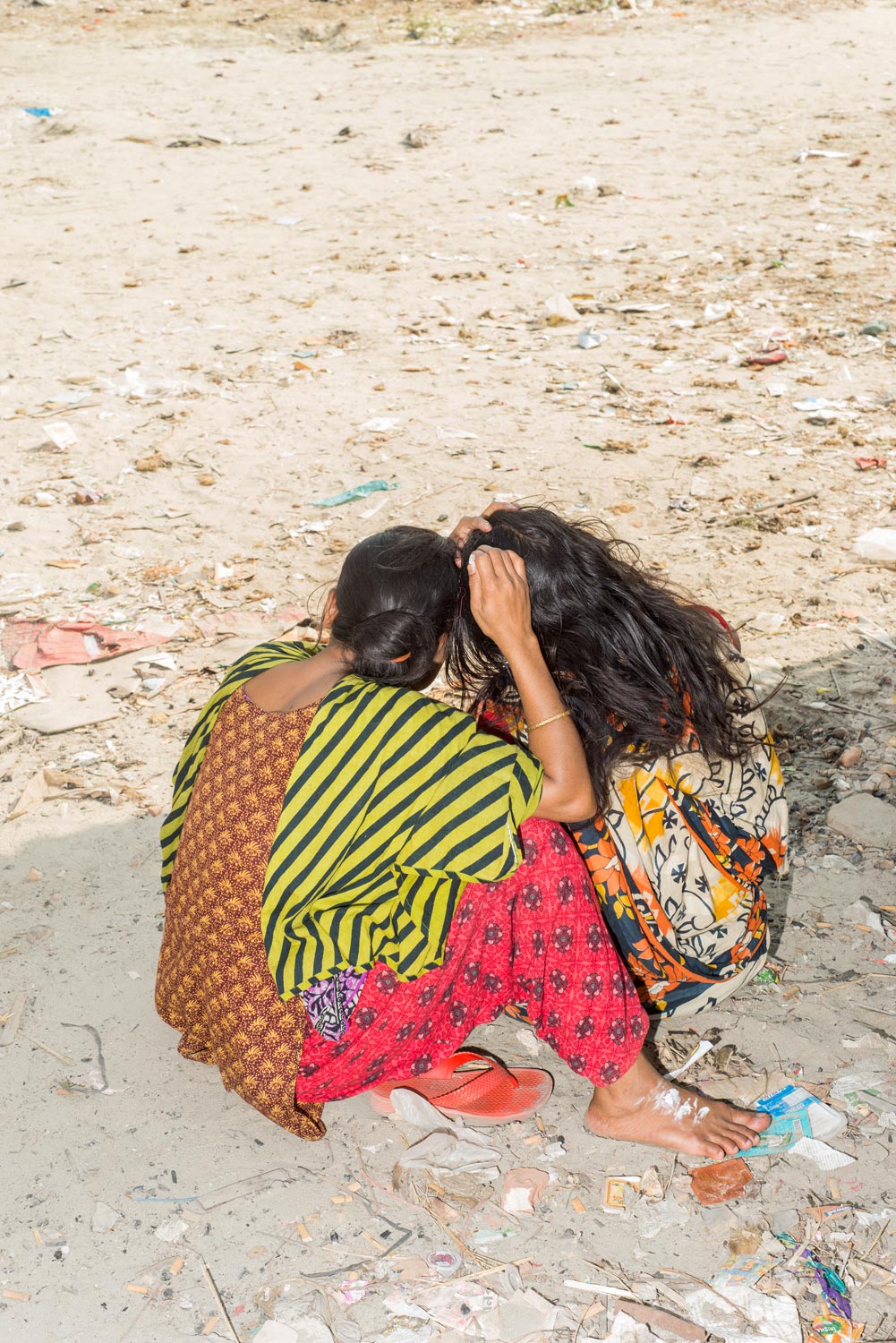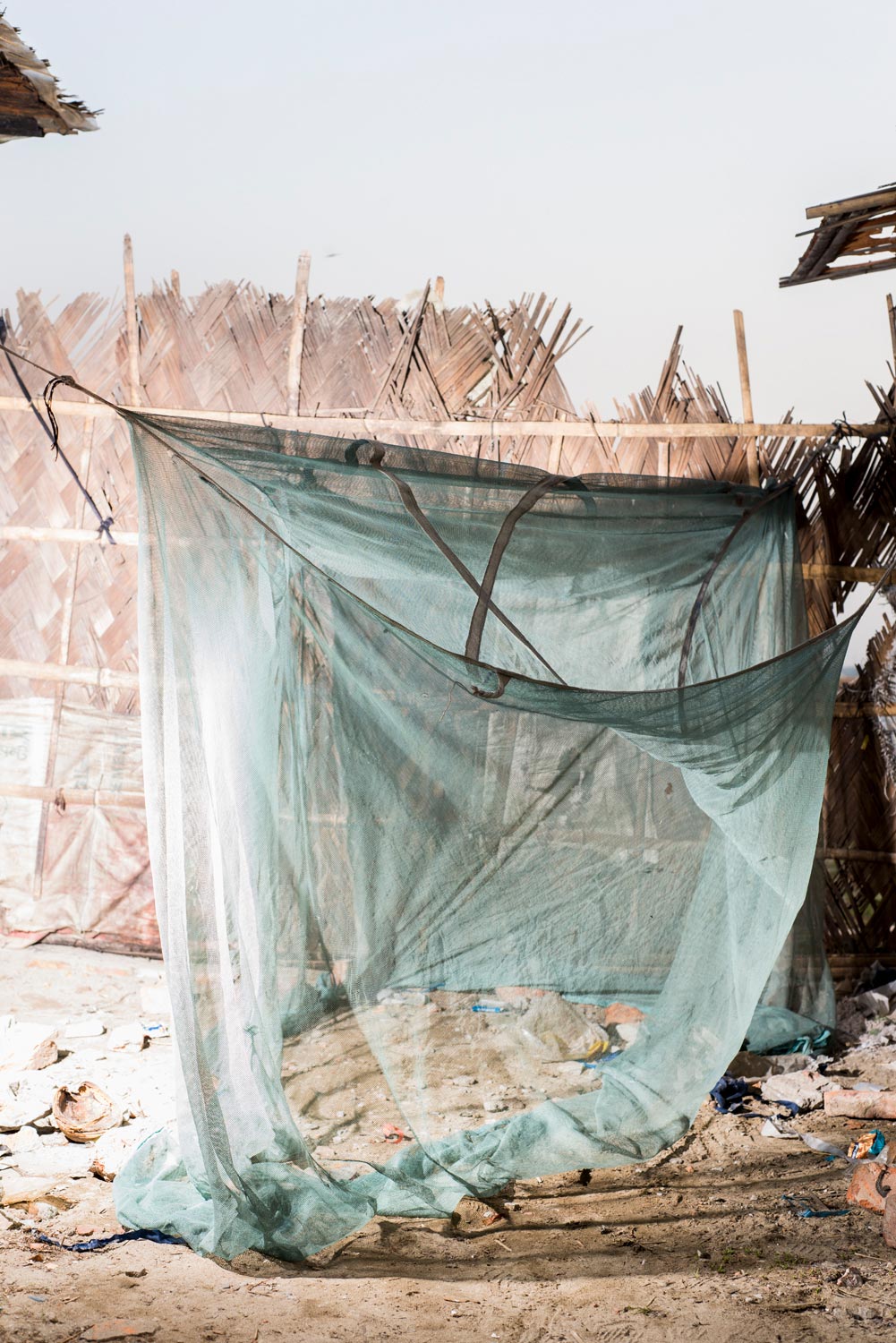 Here, For Now is a series of staged portraits of low-paid workers in Dhaka, Bangladesh, shot by 33 year-old Bengali photographer Hadi Uddin. The images that belong to the project are quite shocking, in part because of how they expose the extremely poor environment in which the subjects live on the outskirts of Dhaka; in part because of the bold, in-your-face style of the images, which Hadi created using an approach that is more commonly found in fashion photography.
Hello Hadi, thank you for this interview. What are your main interests as a photographer? 

The access it gives me to all aspects of life, and the different kinds of experiences it leads me to.
Please introduce us to Here, For Now. 
The work was shot in Rayer Bazar, a peripheral quarter of Dhaka, the capital city of Bangladesh. You know you have reached it when you get the pungent whiff of drainage water and deposits of dust create a thin layer on your skin. Here, among loudness and excitement, have settled communities of people—mostly seasonal, low-paid laborers who are making Dhaka grow with their hard work. But the city's urban developers have already started to replace their illegal settlements.

What inspired Here, For Now, and what was your main intent in creating this series? 
These are people we do not see. The aim of my photographs is to document surreal moments sparked by the desperation of these invisible individuals.
How did you develop the aesthetics of Here, For Now? 
There were days while photographing for this project when I'd spend the mornings shooting fashion photographs at the studio of the magazine where I used to work, then in the evenings I'd be taking pictures at Rayer Bazar. You could say I just shot the same way, using staged portraiture and artificial lights, but in very different locations, both physically and psychologically. Taking the same approach was mostly a subconscious decision.

Did you have any specific references or sources of inspiration in mind while working on Here, For Now?

No, nothing specific.

How do you hope viewers react to Here, For Now, ideally? 
I'd like for the viewers to witness the environment my subjects live in, to take in the details of it. I want them to see that, regardless of their poor living conditions, these people cherish life, live fully and have colorful personalities. I hope viewers become more aware of the privileges they possess and therefore be more grateful, more kind.
What have been the main influences on your photography?

I have seen my father operating a camera since I can remember: he undoubtedly has had the most significant influence on my photography. Then there were my mentors at Pathshala South Asian Media Institute in Dhaka where I studied photography—beautiful human beings like Tanzim Wahab, Munem Wasif and Sayed Asif Mahmud shaped me further into being the photographer I am today.

Who are some of your favorite contemporary photographers?
Sohrab Hura is my current favorite. His work titled The Coast has blown my mind like no other photography work has in a while. Martin Parr was a favorite of mine while working on Here, For Now. I also enjoy the work Sally Mann produces.
Choose your #threewordsforphotography.
Experience. Memory. Honesty.