Photos by Nydia Blas
FotoFirst — Nydia Blas Celebrates the Femininity and "Right to Pleasure" of Black Girls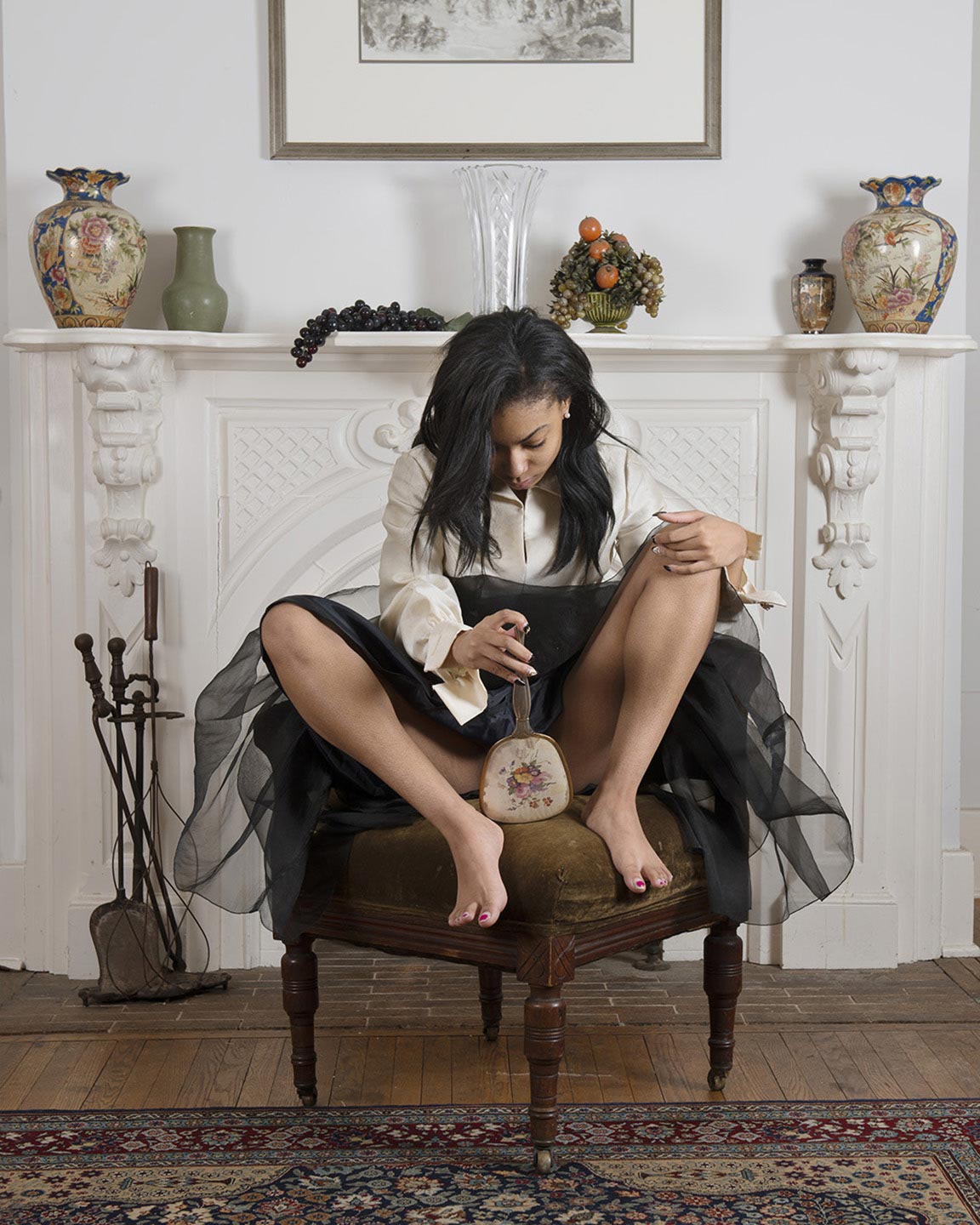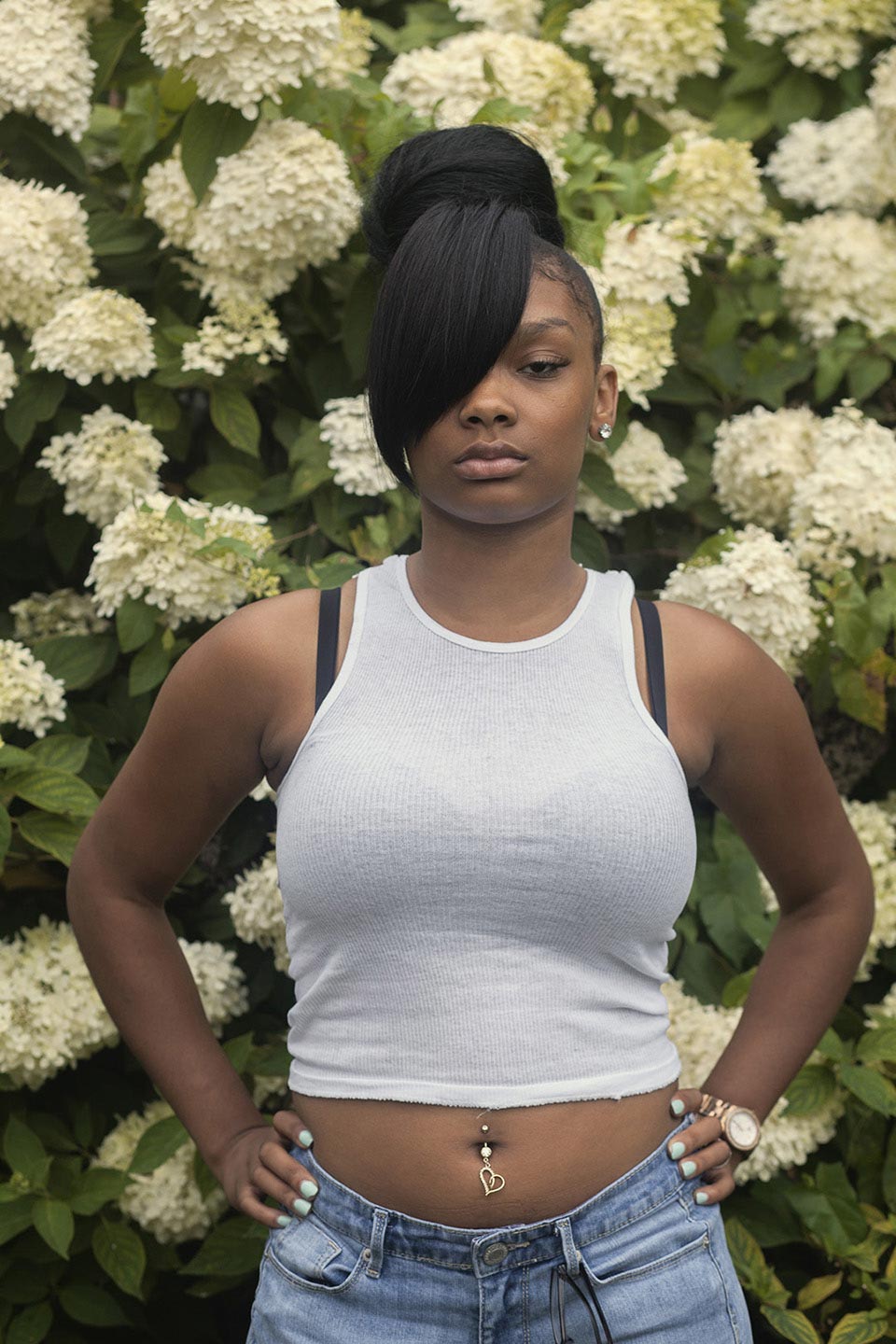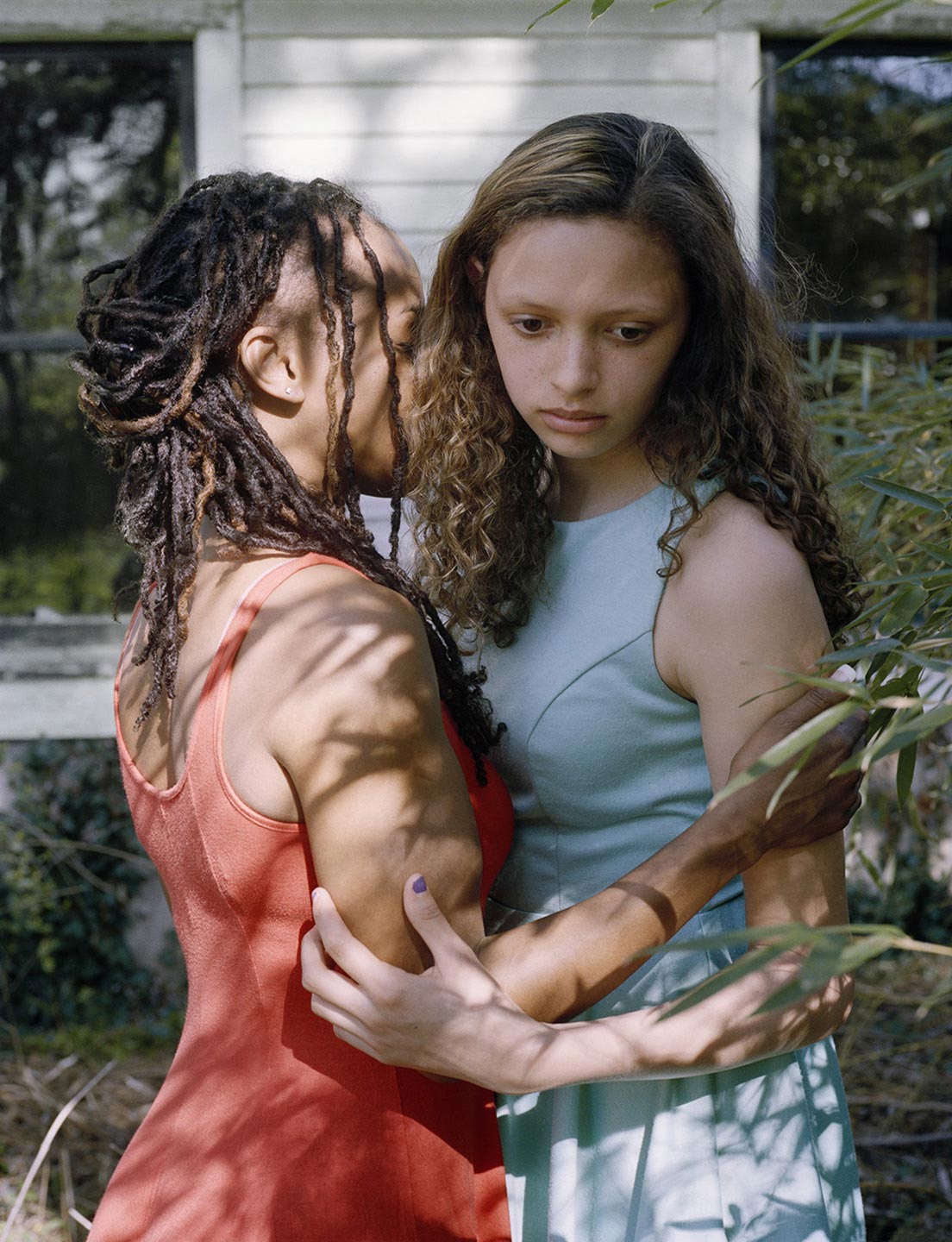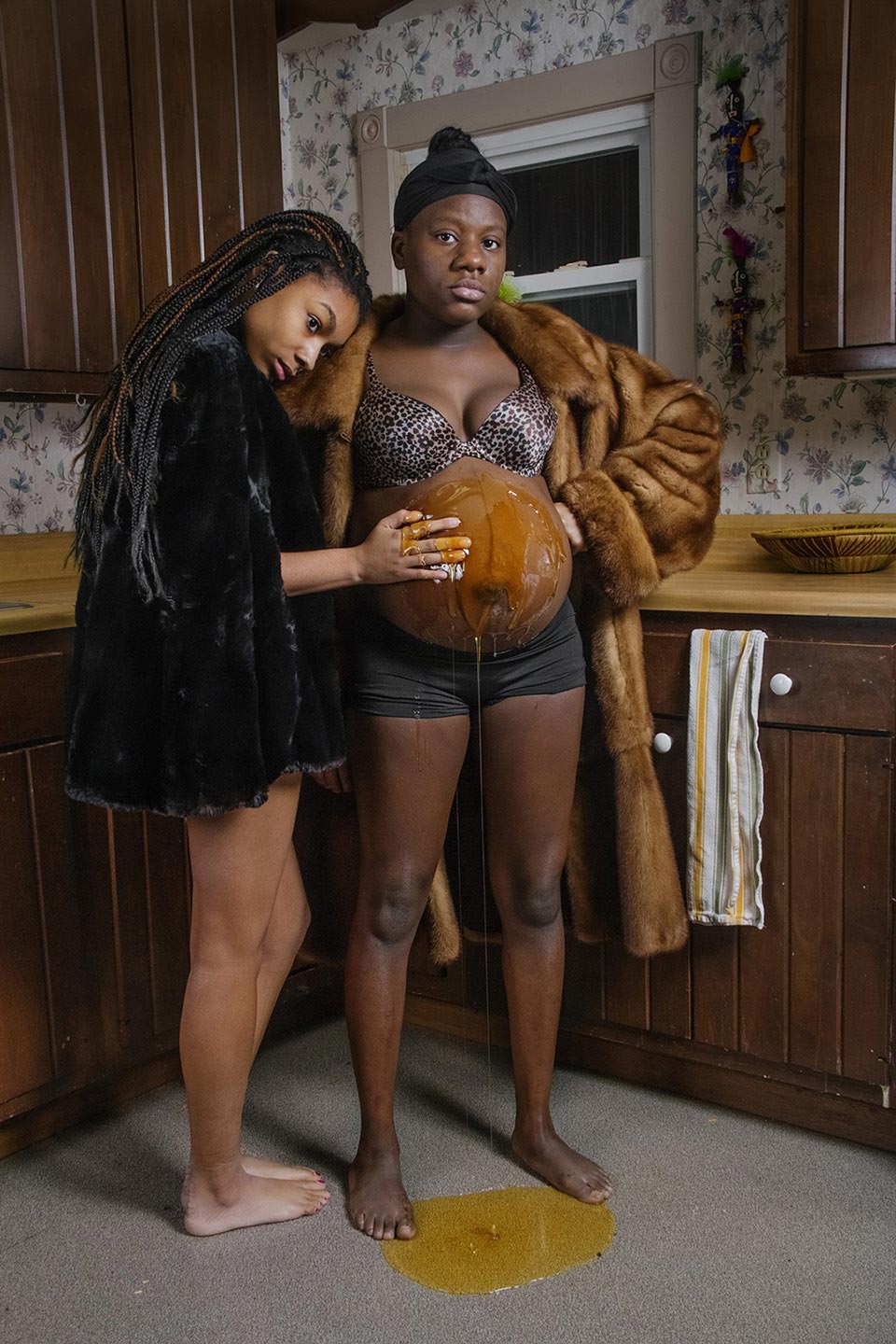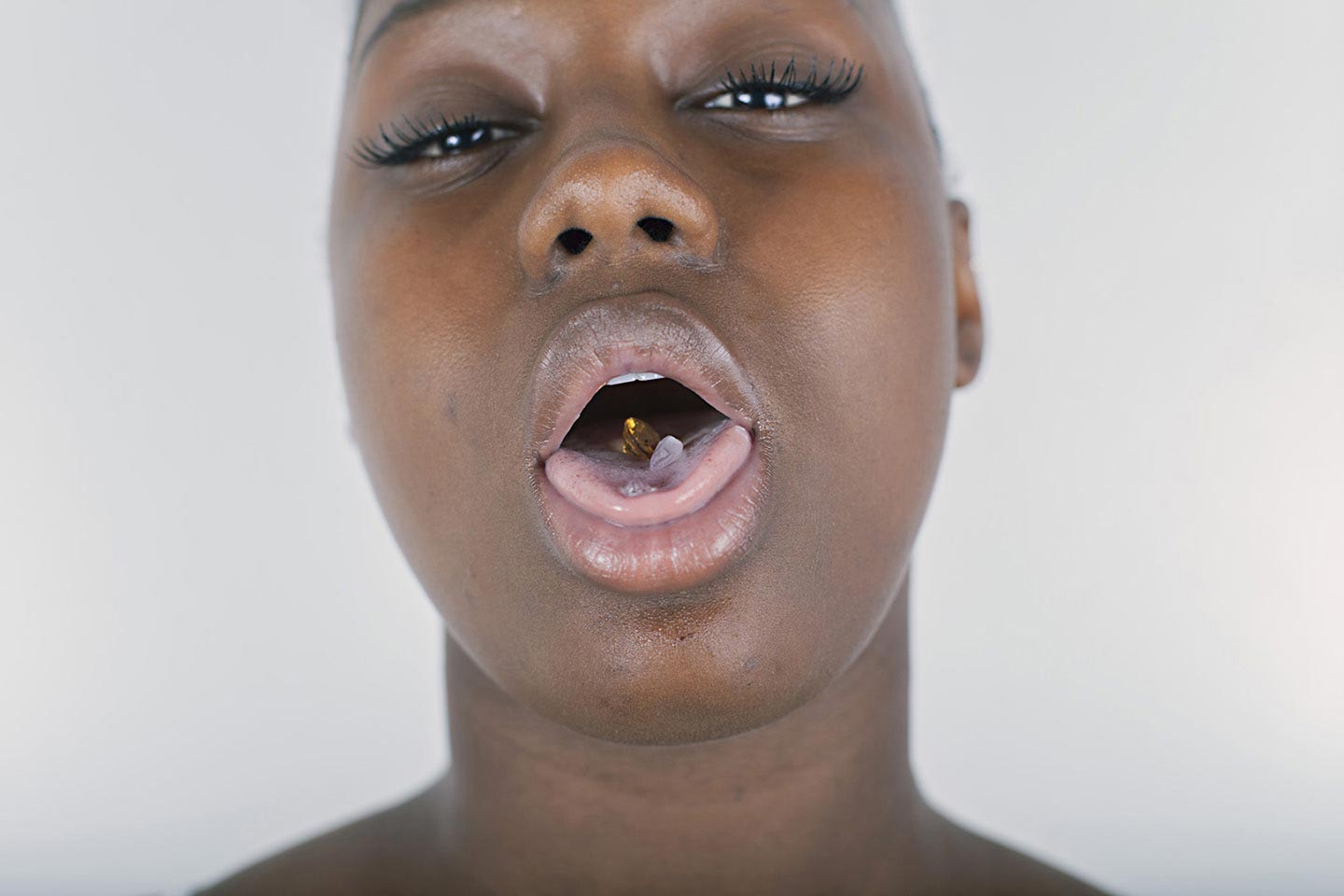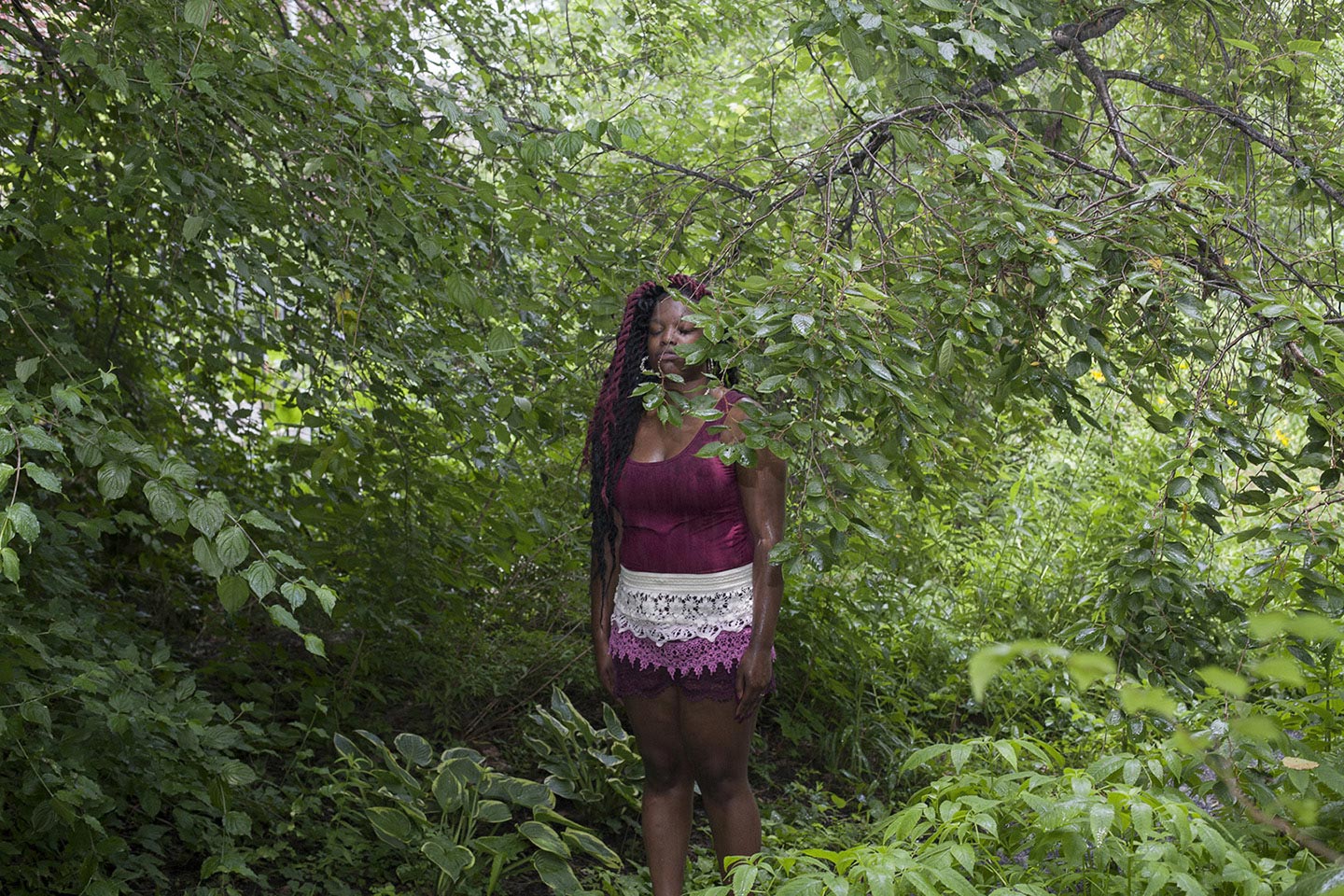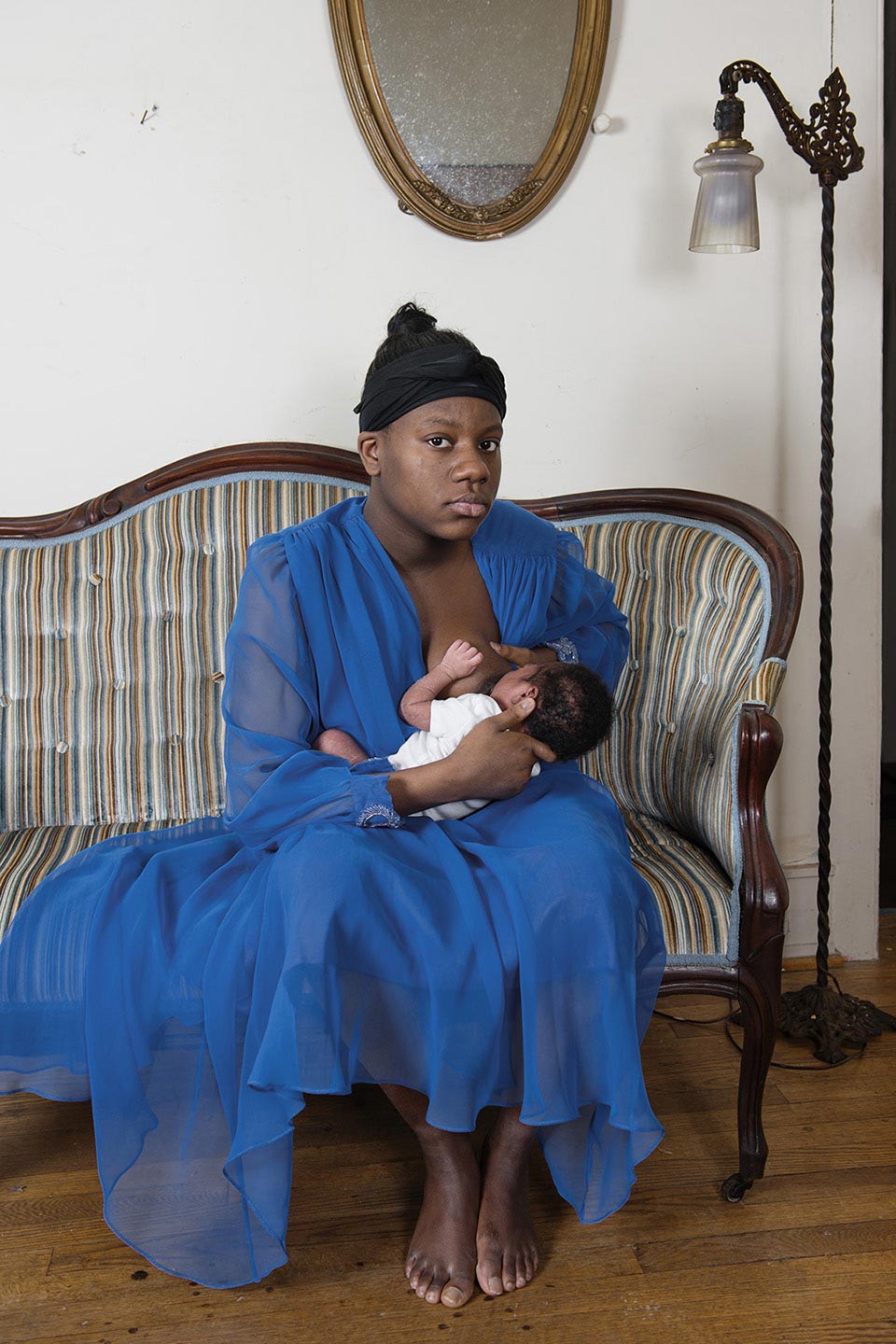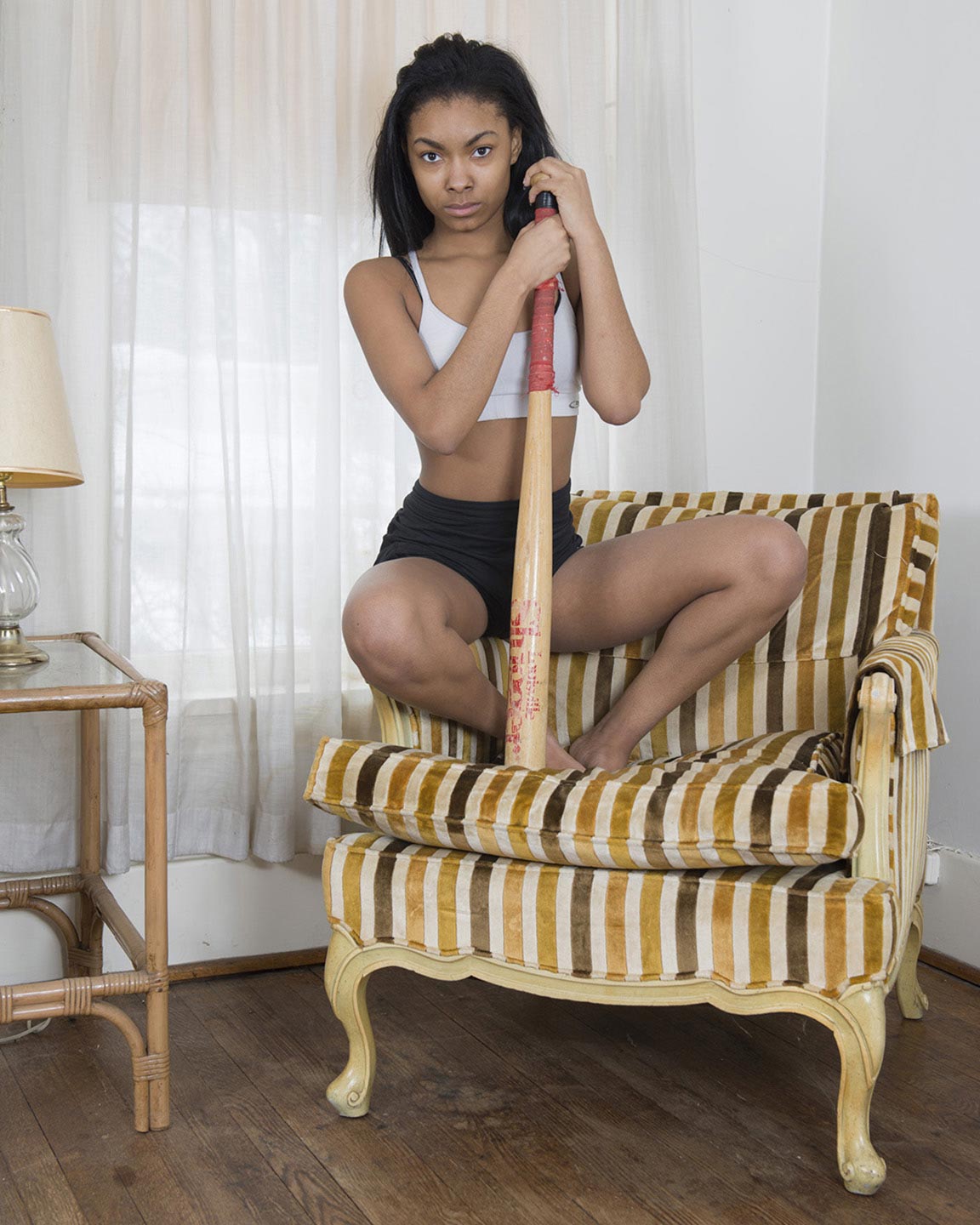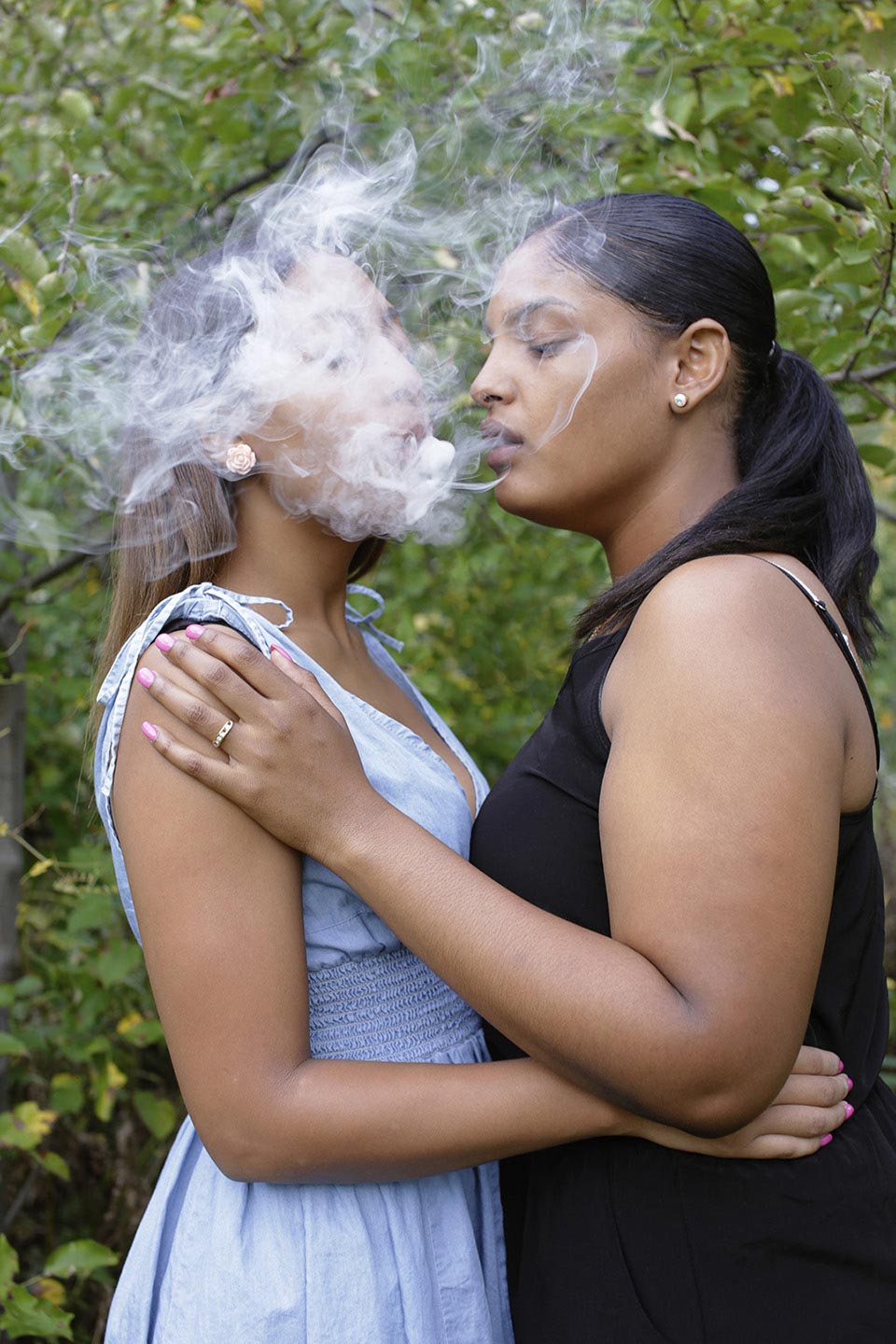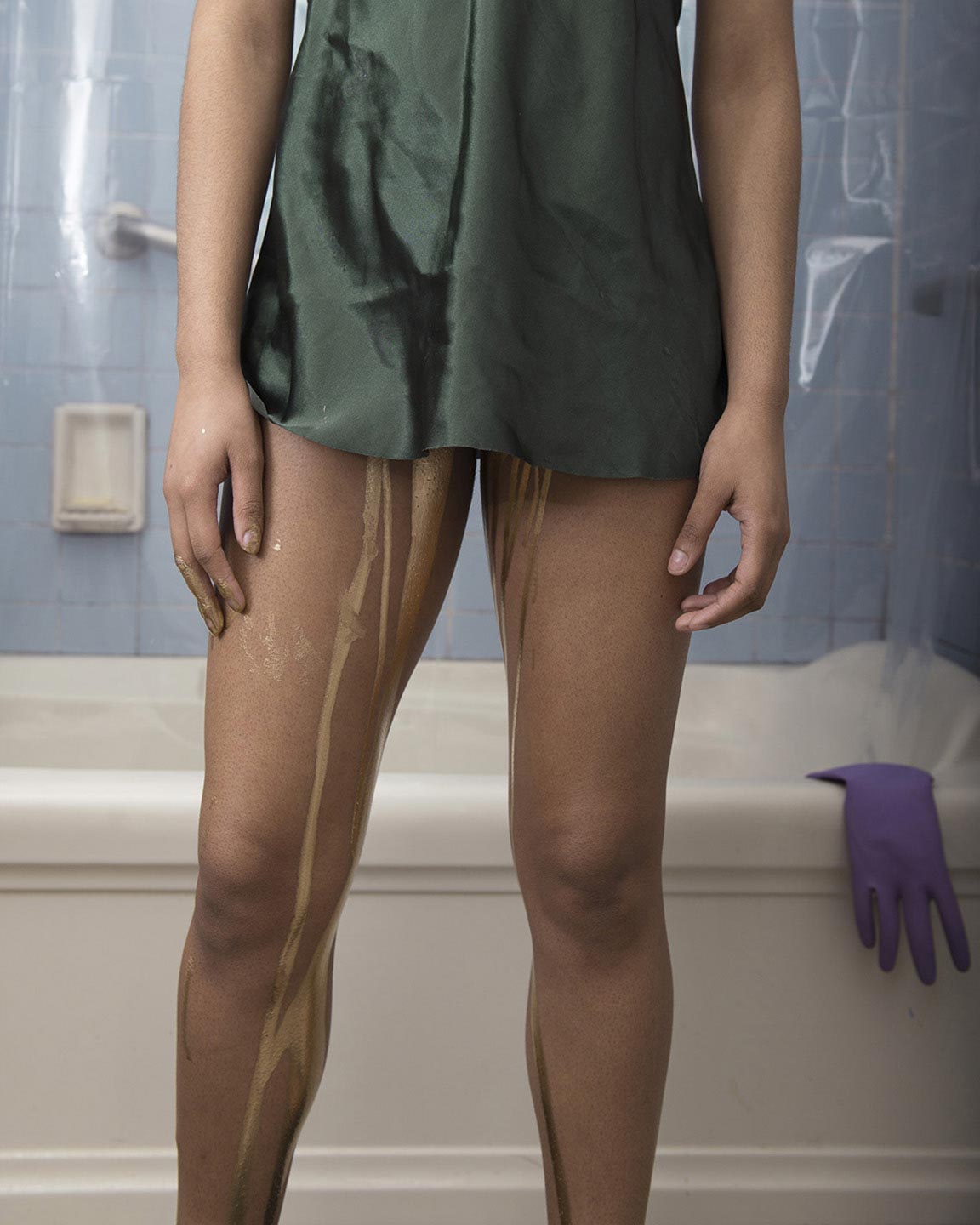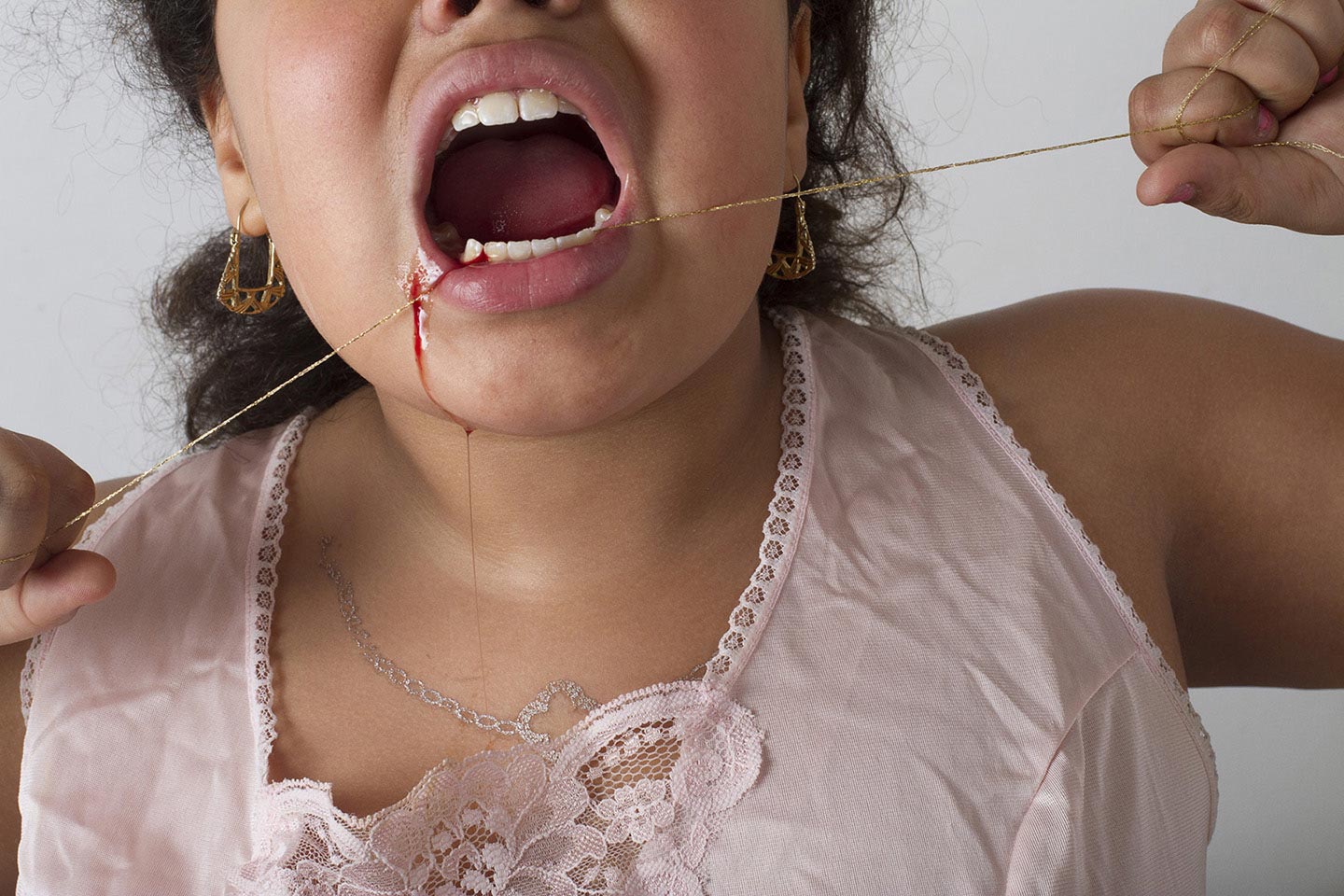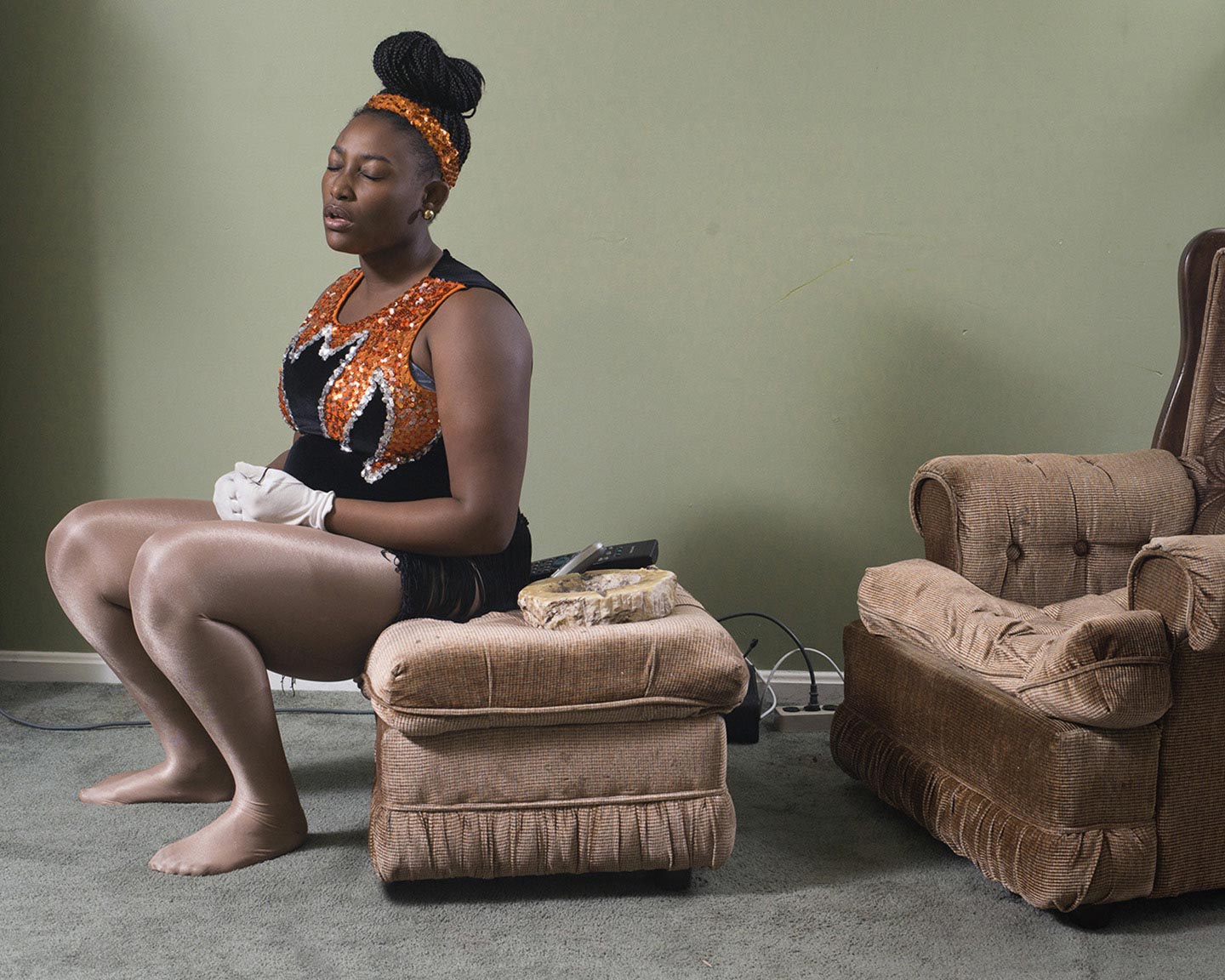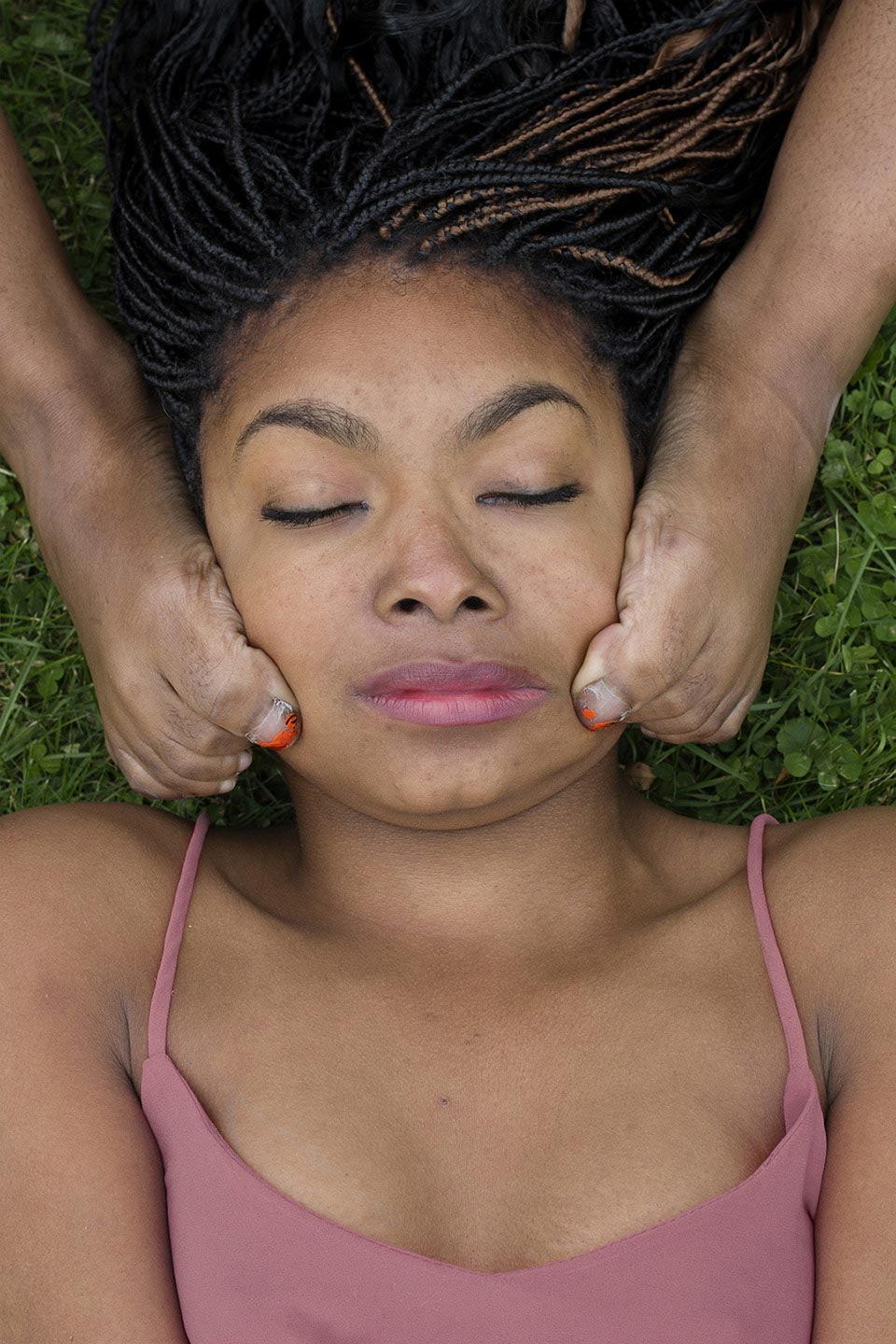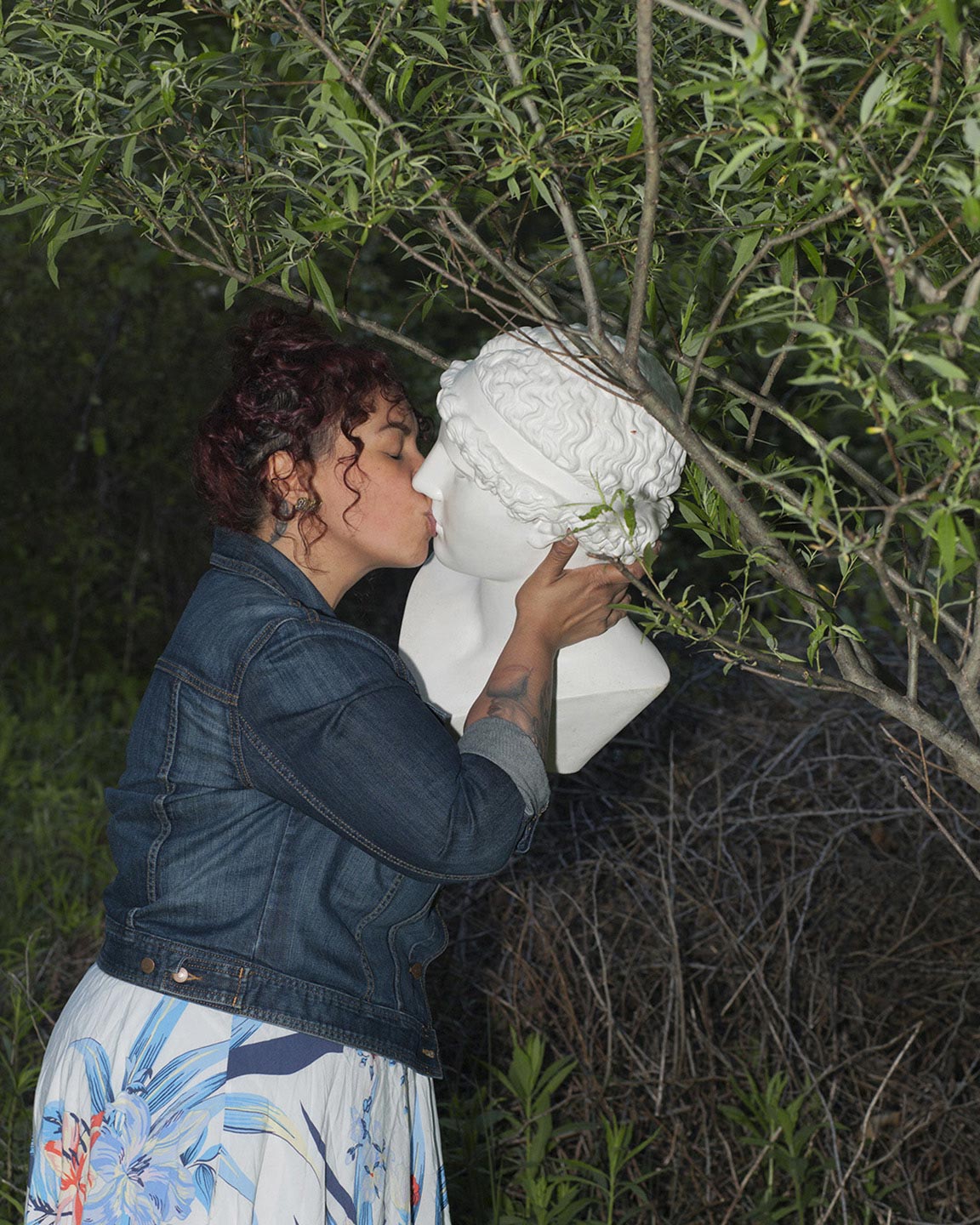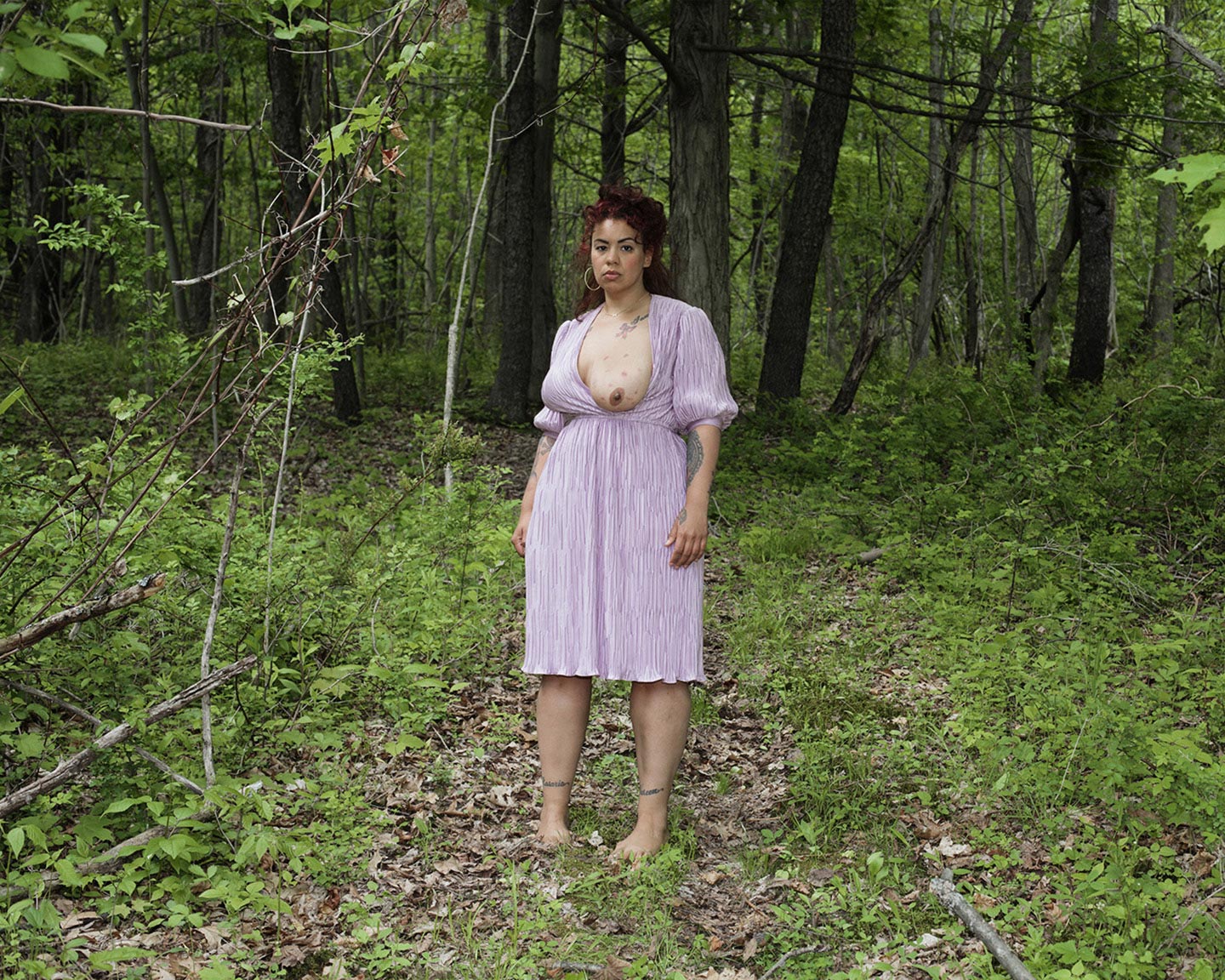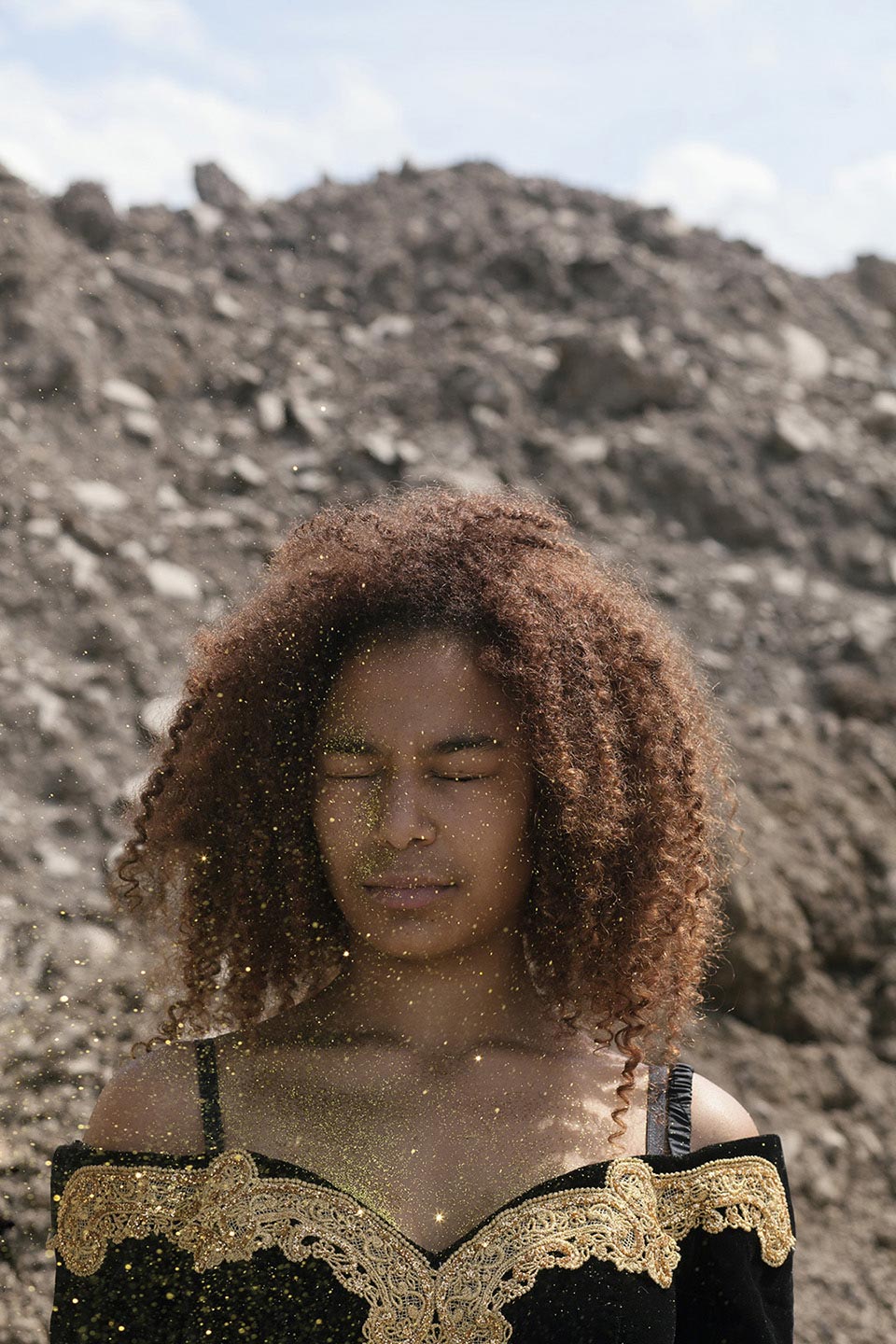 34 year-old American photographer Nydia Blas presents The Girls Who Spun Gold, a series of staged portraits of black teenage girls she met through a Girls Empowerment Group. Through the work, on one hand Nydia sets out to help the girls reclaim their identity, and on the other she invites viewers to reconsider what it means to be a black woman.
Hello Nydia, thank you for this interview. What are your main interests as a photographer?
Thank you! I have been making photographs since I was a teenager. At first I was drawn to the process – this idea of returning to something over and over until you have gotten it "right", especially in the black & white darkroom. Today, I am interested in the way that photography can be used as a tool to speak to lived experience, history, imposed constructs, and as a means to sway/combat/broaden self-image and popular discourse. I think back to the lynching photograph and their initial uses to instill and perpetuate fear and white supremacy through visual representations. And in turn the way these photographs were then appropriated by the Anti Lynching Movement to show the atrocities of these extralegal acts. I have always been intrigued by photography's ability to work in this way: to speak back, to sway public opinion and to resist.
The Girls Who Spun Gold is a series of portraits of black girls participating in a Girl Empowerment Group you founded. Why did you create this group, and how do the girls empower themselves?
This work is inspired by my time working with a group of young women that I met while employed at Southside Community Center in Ithaca, New York. Southside has historically been a place of support and service for Ithaca's small Black community. It was there that I created a Girl Empowerment Group in response to concerns and grievances about a lack of physical space for girls to meet. My goal was to fill in the blanks where their formal education did not serve them – we had self-esteem workshops, read books, kept journals, deconstructed rap videos with a focus on male/female relationships, and held events for teenagers in the community. What took place was an exchange of power and knowledge. While they thought I was their mentor and teacher, it was them that taught me so much. When I moved onto grad school, we worked together to recreate our bonds visually. This included the ways that I was inspired by them – their unity, intimacy, their acceptance and celebration of their unique qualities and differences in complexion, hair type/length, body type, etc.


The portraits of The Girls Who Spun Gold are quite different from each other. Did you set them up for the girls or did they decide how to be represented?
I work very intuitively, which feels like an idea for an image often arriving to me, although I know that undoubtedly they are an amalgamation of my experiences in life, relationships, books, images, films, etc. Often our process is that I would bring these concepts to them and we would have a conversation about what the image would look like and the ideas behind it. Sometimes the intentions were not solid but I could explain something I had been reading, or something that was going on in the world that concerned me, or something I had witnessed between them that I wanted to express. While I did provide the ideas, the girls always helped to improve the images by shifting pose, props, costume and/or location. Sometimes they were photographer while I was director, and vice versa.
In the portraits a range of items appear – a bat, a statue, a costume, etc. – that seem to suggest they have a special meaning for the depicted girl(s). Is this the case? If yes, can you make a few examples of what they represent?
These images are dependent upon the performance of the subject – their actions or gestures, in addition to location, props, and costume. Each element has a specific function. I would like to consider these elements within an overall fictional story inspired by lived experience as a girl, woman, and teenage mother. The gestures/actions speak to the performance, celebration, discovery and confrontation involved in self-exploration, and the way we are seen and received by the world. They speak to history by recalling stereotypes in juxtaposition with other images that work to shield or protect. If people are the main focus of the images, props then work as extensions of their bodies. They are used by the body to interact with itself and others. The props include a vintage hand mirror, gold floss, smoke, a baseball bat, etc. They are used as ways that the subjects can experience pleasure and discomfort, and serve to protect, obscure vision, and/or connect.
I consider what the subjects are wearing as costumes, and they vary from image to image, spanning time periods. This strategy is used to consider the way that ideas travel, shift, and remain solid over time. Some of the images should feel rather timeless, while others very contemporary. In addition to speaking to history, the costumes are used to challenge expectations for what the subjects should be wearing, as there are clear connections between clothing and class, gender, and race. There is power and freedom in the subject's right to choose.
All of these elements come together in the physical locations and spaces the subjects reside in. The indoor spaces are domestic interiors, as they relate to the home, such as living rooms, bedroom, kitchen, and bathroom. The outdoor spaces are often lush and green and can be seen as a connection to the world at large.
Why did you choose The Girls Who Spun Gold as a title for the series?
There is a book entitled The Girl Who Spun Gold by Virginia Hamilton. It is an African-American adaption of Rumpelstiltskin [a Brothers Grimm fairytale], about a woman who is chosen to become the wife to the ruler of the land because of her ability to spin gold. Gold was a theme that I was already working with, and I liked the notion of "to spin". As in to spin a tale, or provide an interpretation especially in a way meant to sway public opinion.
One of my goals is to complicate the notion of what it means to be a girl, woman, and mother of color. I use gold metaphorically as a reference to value, specifically one's personal value versus the value placed upon an individual or group by society at large. Its use questions and assigns value where it has been denied, ignored, or assigned in negative ways. I considered the bodies we reside in as something inherited – they literally carry histories, stereotypes, and consequences. We must then learn how to understand ourselves and shape our identity within these preexisting structures.
What was your main intent in creating these portraits?
The most powerful, supportive, and loving relationships I have ever had, have been with women. My intent was to explore these bonds that I know exist, although we are often told that they do not. I wanted to create a physical and allegorical space where these girls and myself could reside, wherein we reclaim ourselves, for ourselves. As girls, we learn that our bodies and our pleasure are not about ourselves but about pleasing other people outside of ourselves. We do not learn to explore our bodies in the same way that boys do – as a rite of passage, as natural. I wanted my subjects to reclaim, explore, and protect their bodies and sexuality, and to reveal the magic that happens between women and self. I would like this work to state that Black and brown females have a right to pleasure and a right to fantasy.
How do you hope viewers react to this work, ideally?
I would like the viewer to feel implicated by this work in some way. To literally contemplate where they stand in regards to it. Are you one of these girls, and thus feel included or represented? Are you on the periphery, and yet it intrigues you? My goal is for these images to function as a form of poetry or short story that starts conversations and poses questions instead of answers them, and undoubtedly relies on a bit of magic.
What have been the main influences on your photography?
Growing up, my childhood family homes were filled with pictures of my ancestors – beautiful Black people of all shades. The walls of my room were covered in images by Brenda Joysmith depicting young Black girls playing hand games, dancing, and reading – experiencing joy in themselves and each other. I received a book of African American Folklore entitled The People Could Fly that was filled with images of flying people and talking animals. In my teens I read Zora Neale Hurtson and was interested and inspired by the fine line between reality and magic. My photography calls upon all of these influences, as well as my lived experiences and witnessing the lives of other.
Who are some of your favourite contemporary photographers?
Deana Lawson, Susan Worsham and Alessandra Sanguinetti.

Choose your #threewordsforphotography.
Gold. Magic. Girls.