Photos by Kristoffer Axén
Events in Nature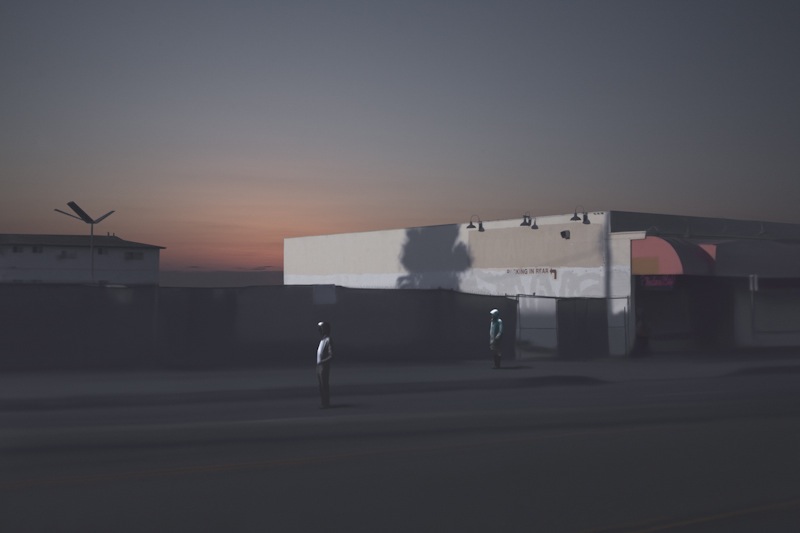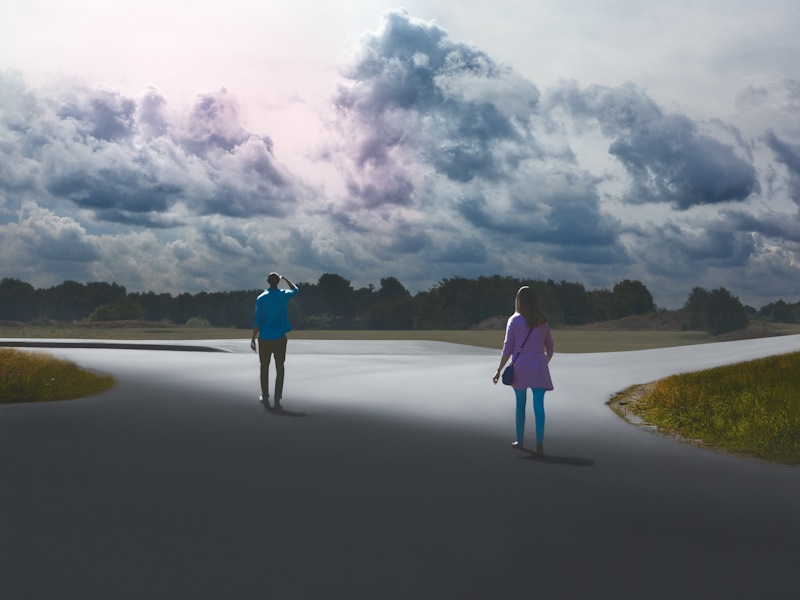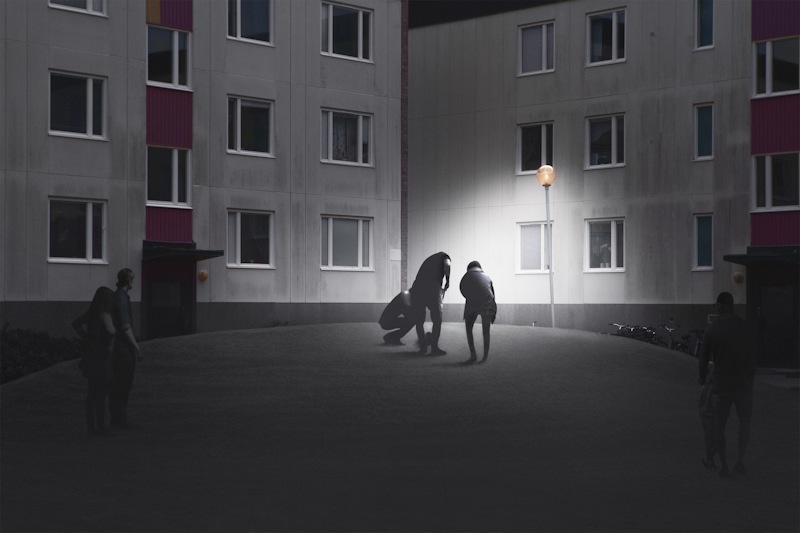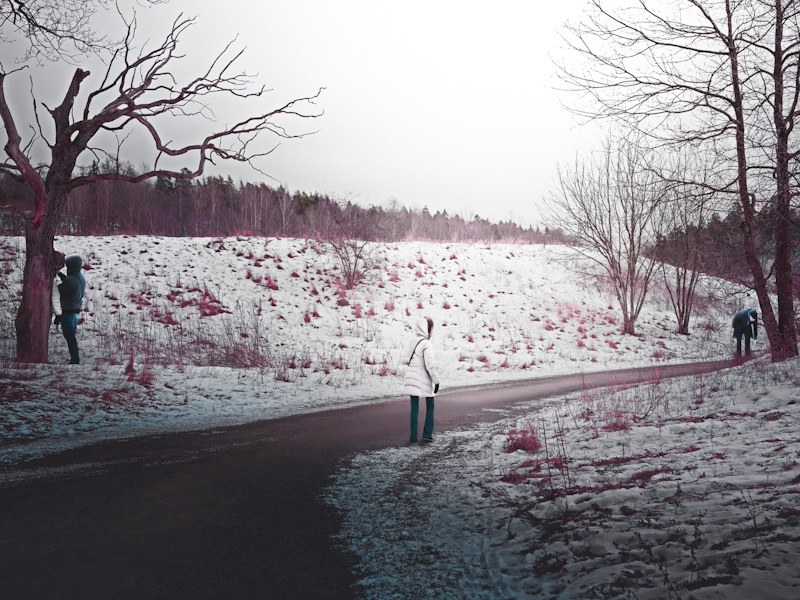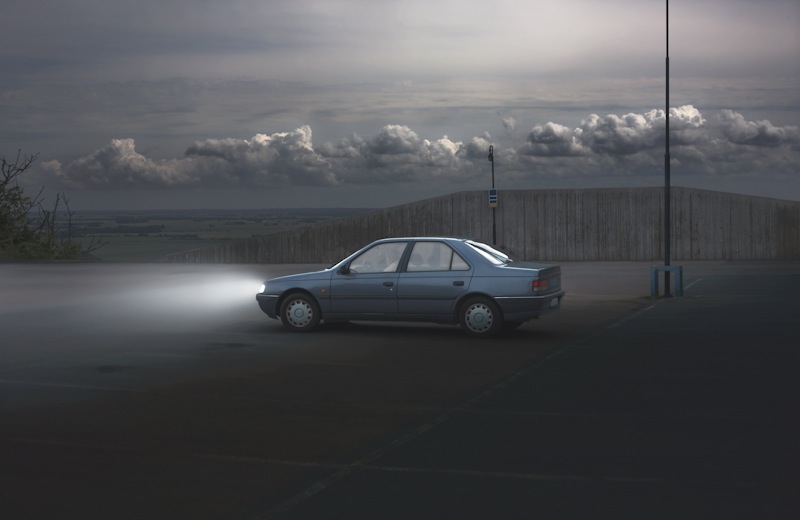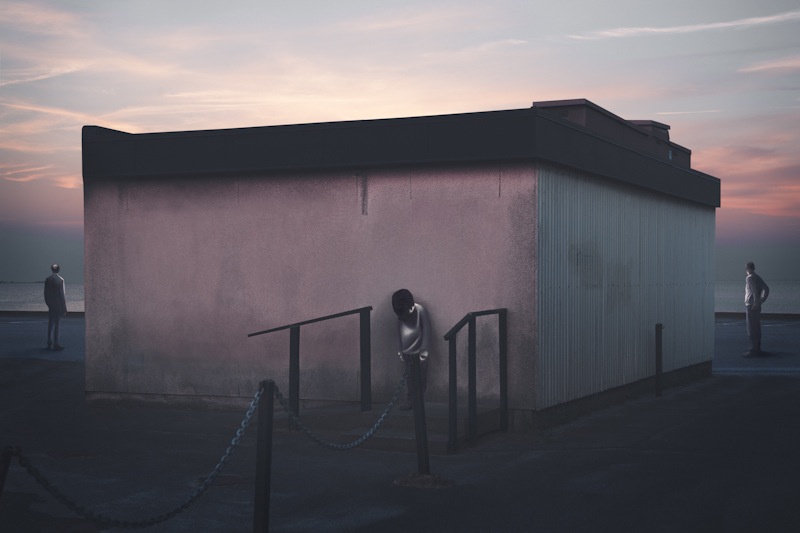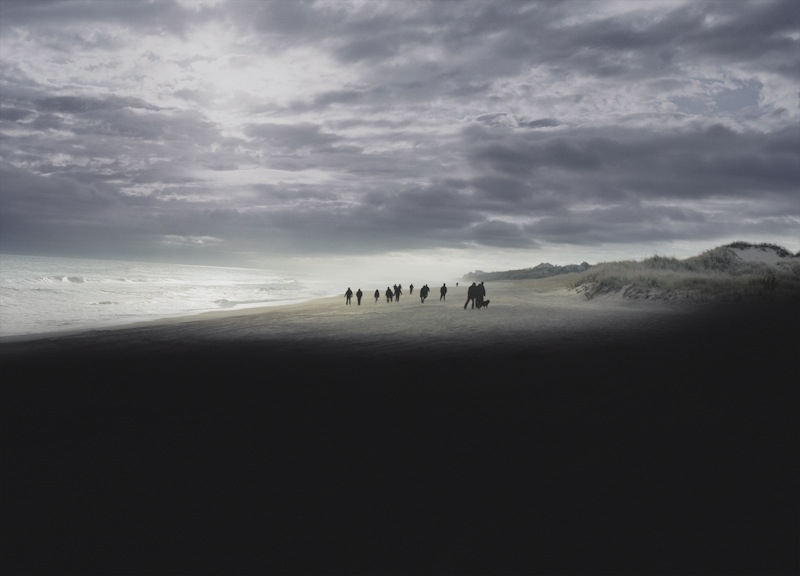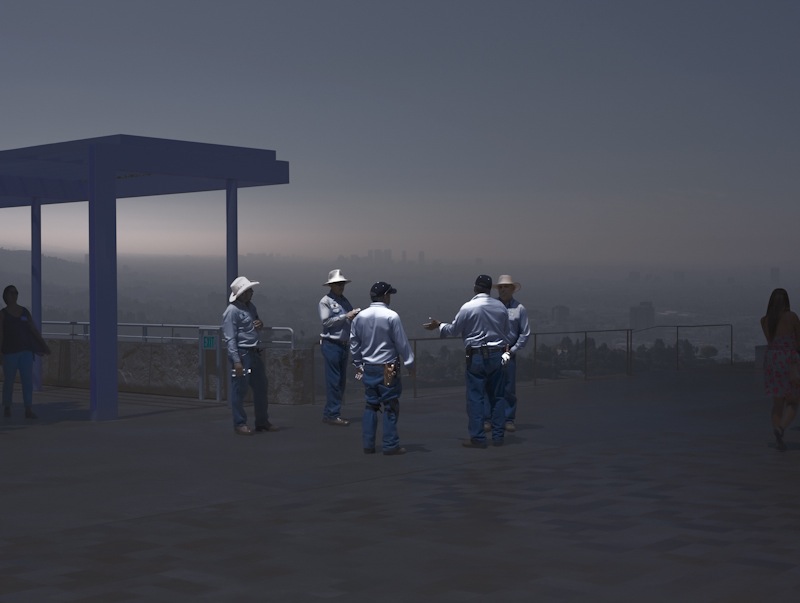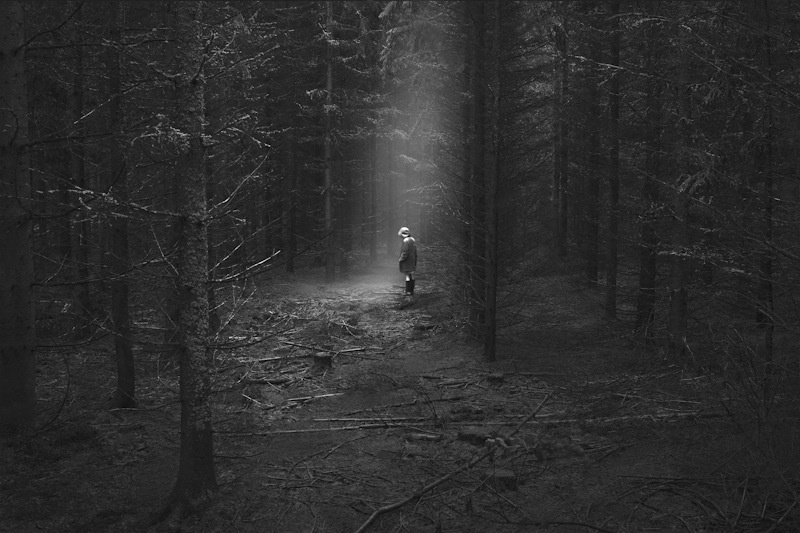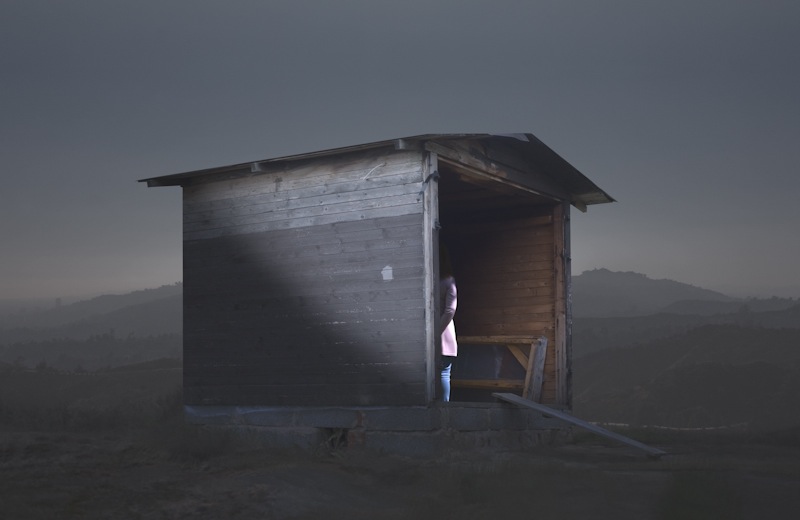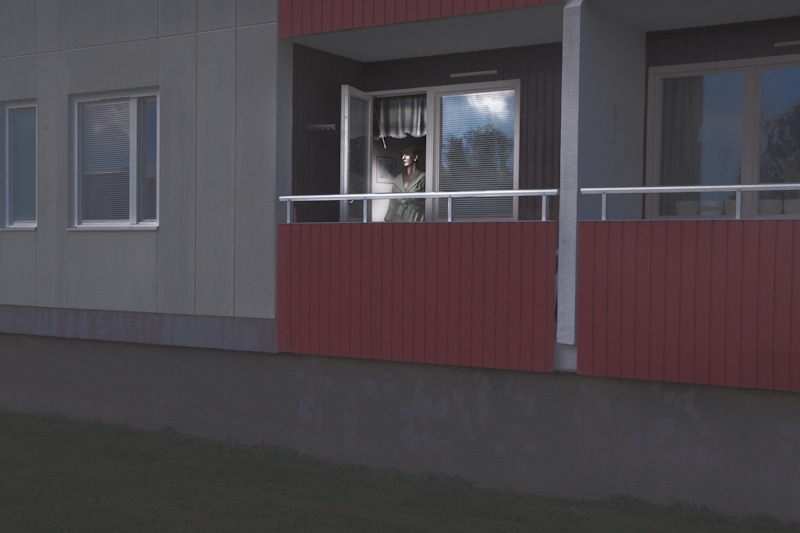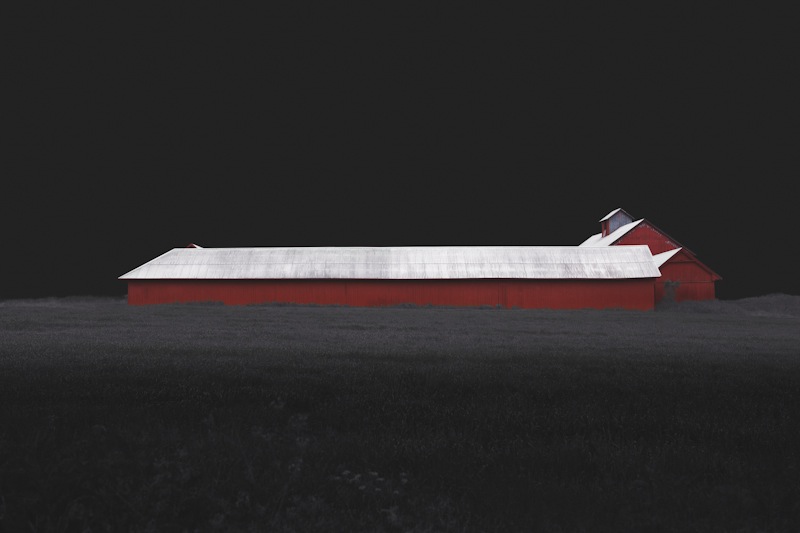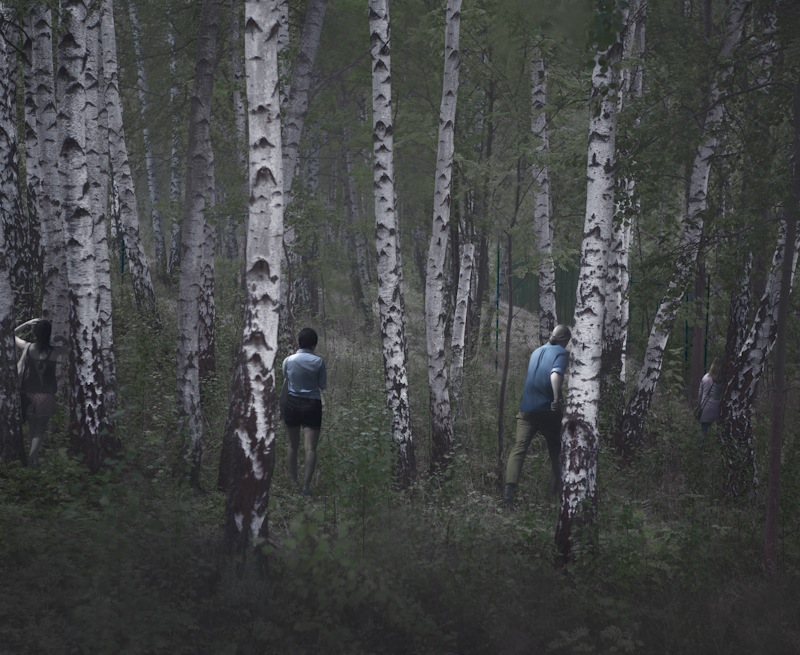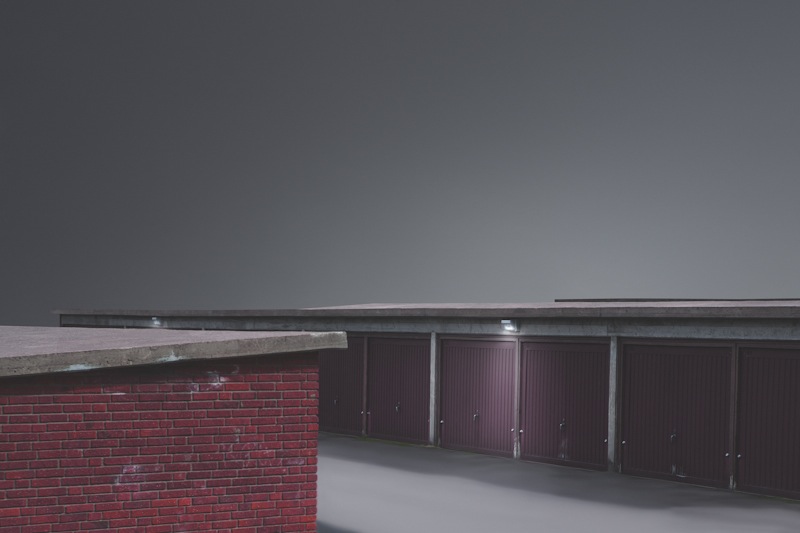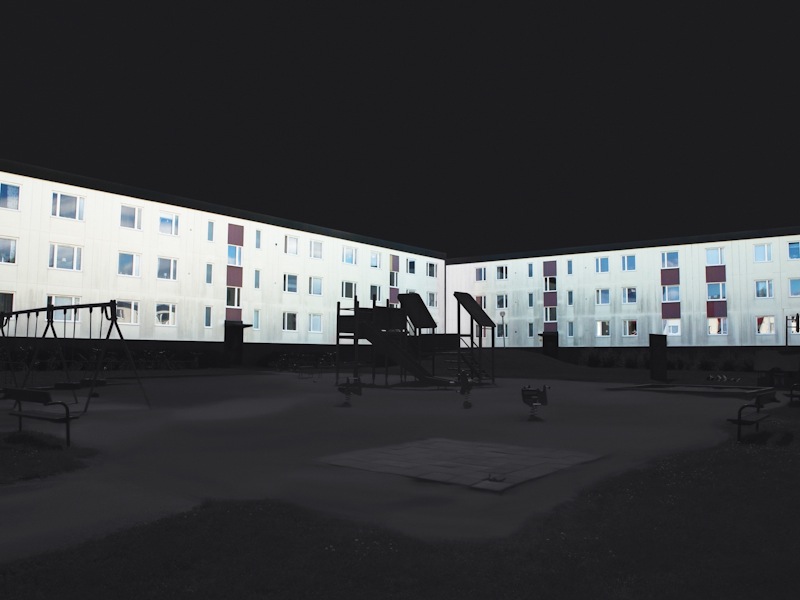 What you don't see is much more important than what is visible in the work of Swedish photographer Kristoffer Axén (born 1984). Most of the times, the human subjects in his Events in Nature photos look at something off the frame, something concealed to the viewer, creating a tension that challenges the core function of the photographic medium: that of revealing a truth, rather than hiding it.
Hello Kristoffer, thank you for this interview. What are your main interests as a photographer?
Thank you! My main interest is basically to make aesthetically interesting images based on what is underlying and hidden in things – an undefined fear in an otherwise ordinary scene, something off and slightly surreal creeping into the atmosphere.
What is Events in Nature about in particular?
I wanted to make these filmic scenes in which the story itself is quite ordinary, but the mood, the strangeness lies in what is not completely visible – in the light and atmosphere, or in certain details. A feeling of something approaching, both a calmness and a general fear, in a world where the people becomes objects of nature like any other thing, and where the landscape becomes the main focus.
How did you obtain the sort of videogame-like aesthetics of Events in Nature?
My intention never was to get the aesthetics of a videogame, but rather to reference the look of certain films.
The process I use is a mixture of lighting and post-production where things are removed, added, or altered. I also smooth out the textures, and shift the colors towards colder, sort of Nordic tints most of the times.
Were the original photos featuring human subjects all staged?
Some images were entirely staged, some are photographs from my own travels combined with other pictures to create the final image. My method here is very flexible.
Every picture of the series has a narrative of its own – where do you find inspiration for the storytelling part of your works?
Usually it's not a clear, ready-made, idea that I then recreate, but most often the final image is built from one specific image that I was interested in for a certain reason – it can be the shape of a body, a specific look on a face or the atmosphere of a landscape. But with the work that is completely staged the inspiration can come from pretty much anything – books, people, movies, everyday life, etc.
Like Events in Nature, all of your projects feature manipulated images. What don't you like about reality?
I don't see my images as unreal, in fact I think they are possibly even more real then a documentary picture. My work is a subjective interpretation of reality, and in the attempt to make it into a flat image without sound, smell or touch of course thre are elements that need to be heightened, removed or altered. And, at least for me, the mood and the atmosphere underlying what is immediately visible is the a way of experiencing everyday life.
We think not enough people even realize that they can enjoy photography just like they enjoy films or music, and not necessarily as photographers but simply as viewers. What would you tell these people to pique their interest in photography?
I understand them, to some extent. I mean, a movie has so many different, entertaining elements to arrest one's attention. And music, when it's good, is perhaps the most direct art form there is. But I would say that photography, when done right, has the power of concealing a great secret, that consequently feeds the imagination of the viewer in a very interesting and rewarding way.
If you could change or improve one thing about the photography industry, what would it be?
It's hard to say – maybe ease down on the run-of-the-mill, repetitive, fashion pictures with the same reptilian body movements and vacuous facial expressions.
Do you have any other passion besides photography?
Drawing, painting, music, film, writing, reading.
Choose your #threewordsforphotography.
Surreal. Cinematic. Manipulative.