Photos by Cedric Dubus
A Motorcyclist's Ride Towards Self-Discovery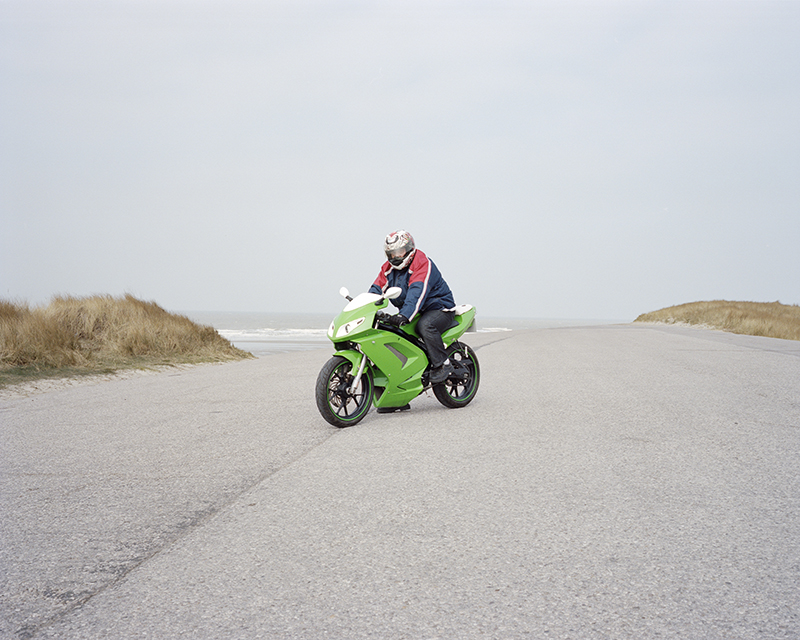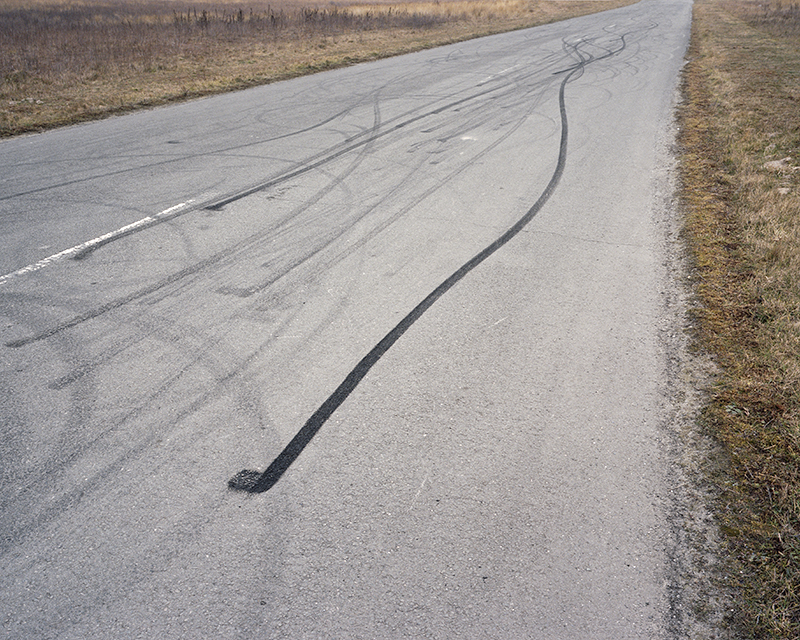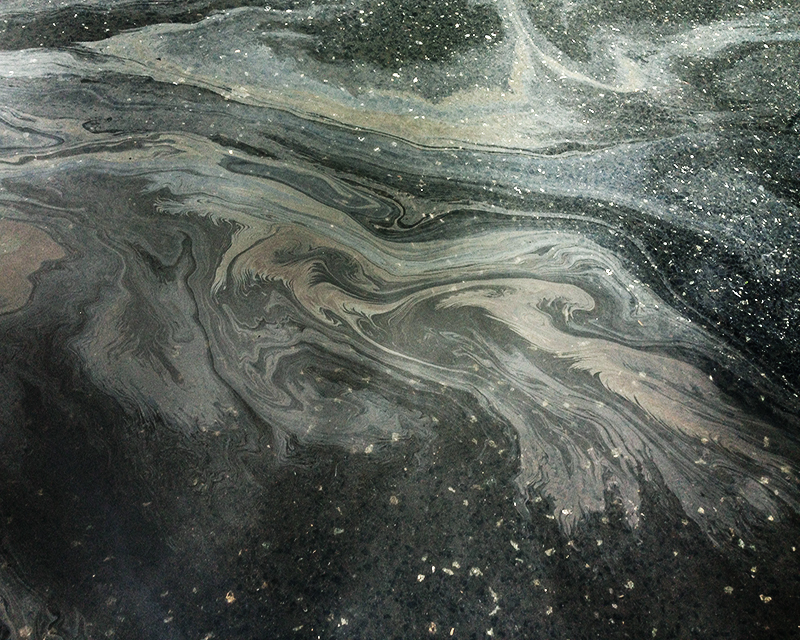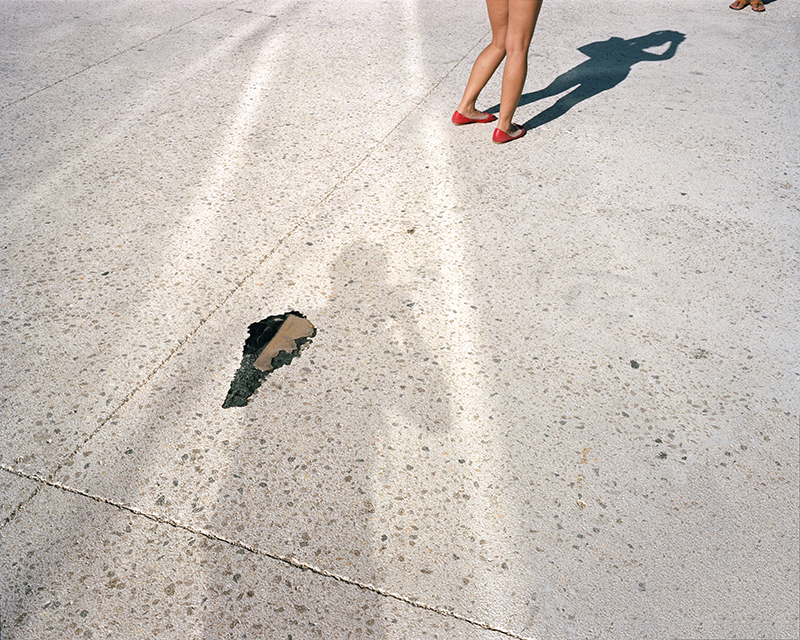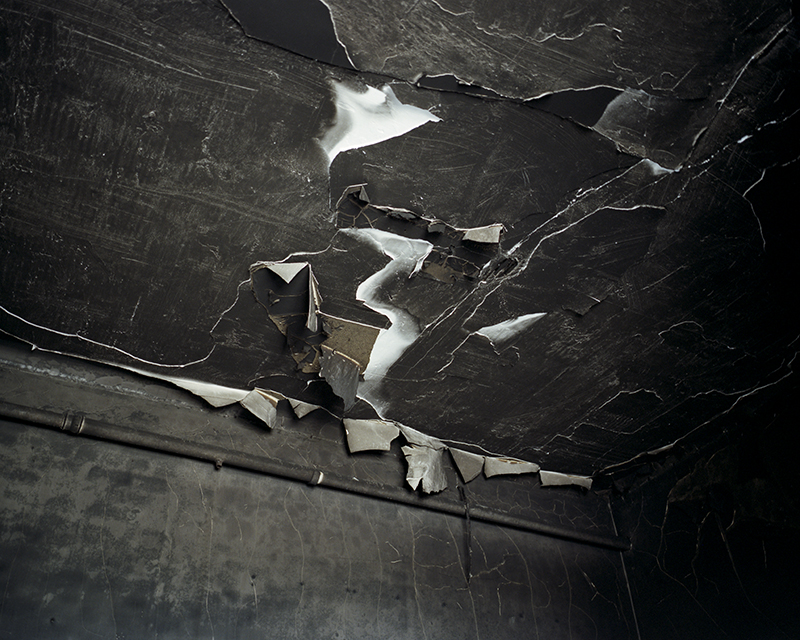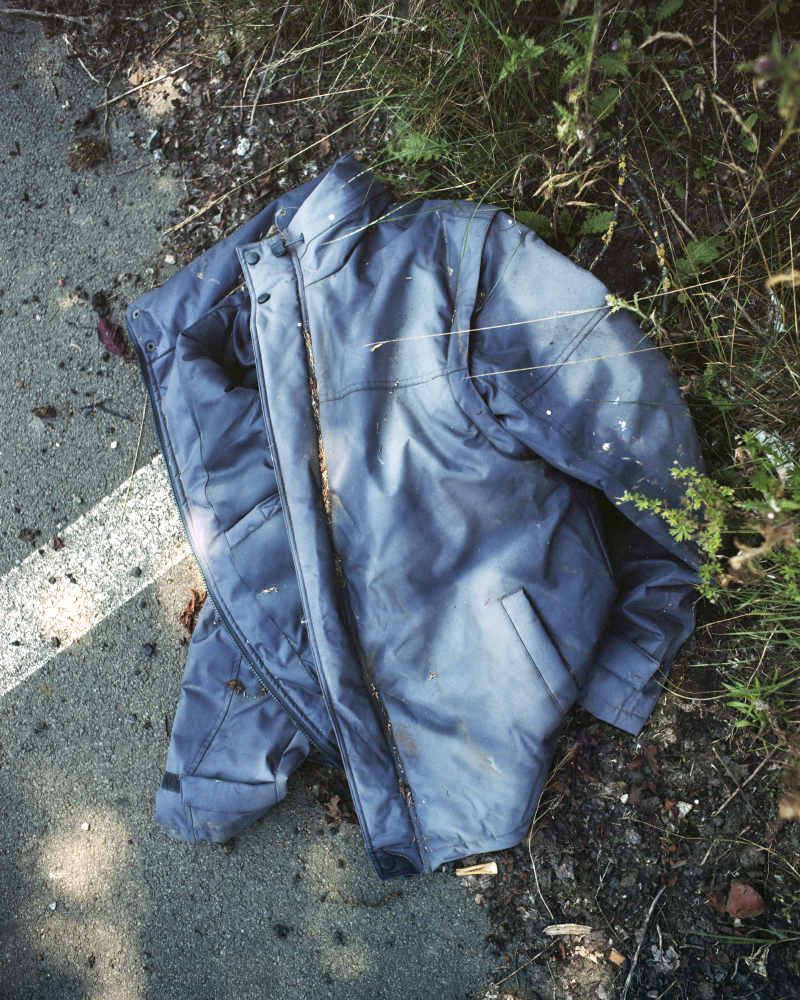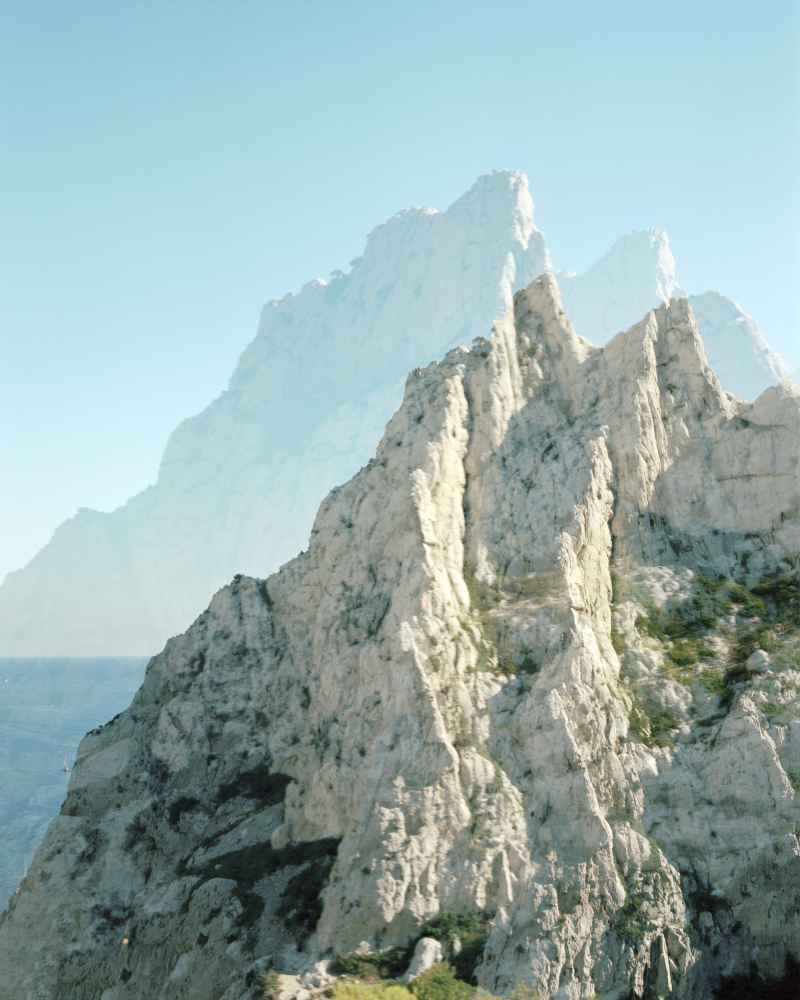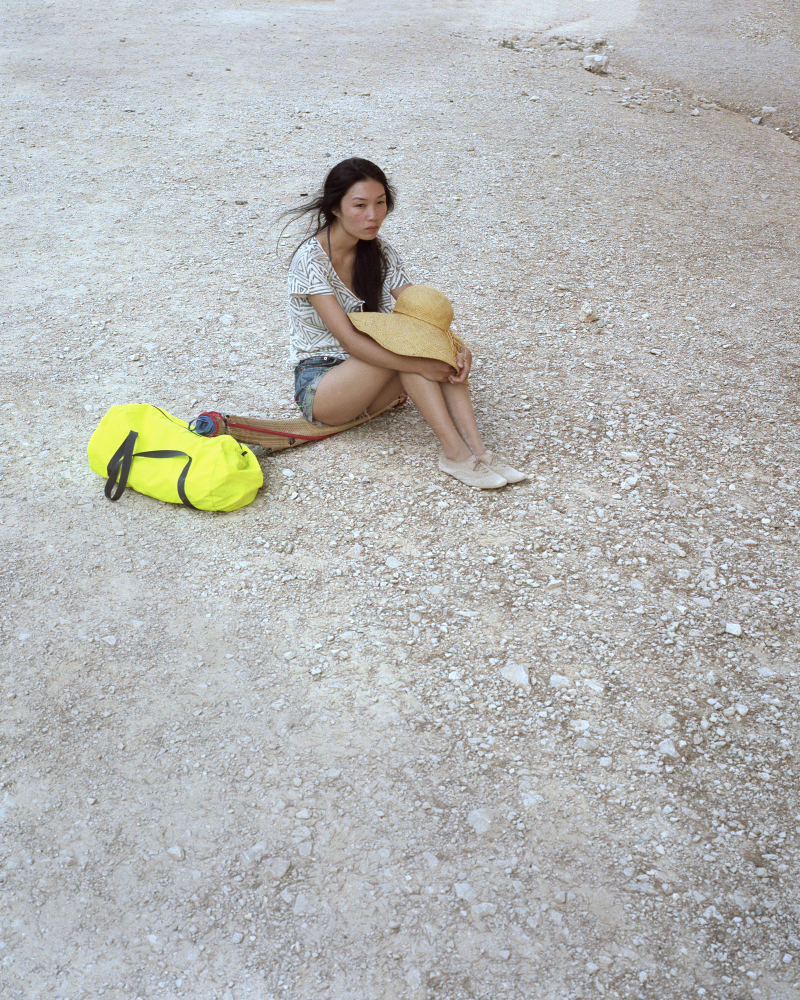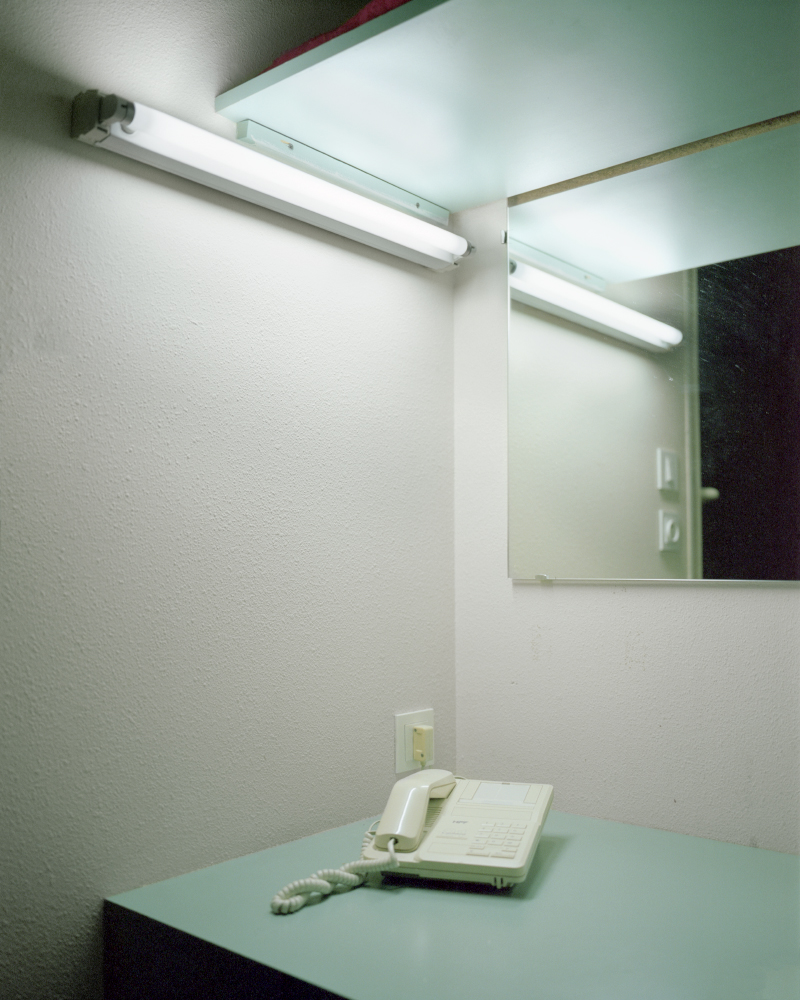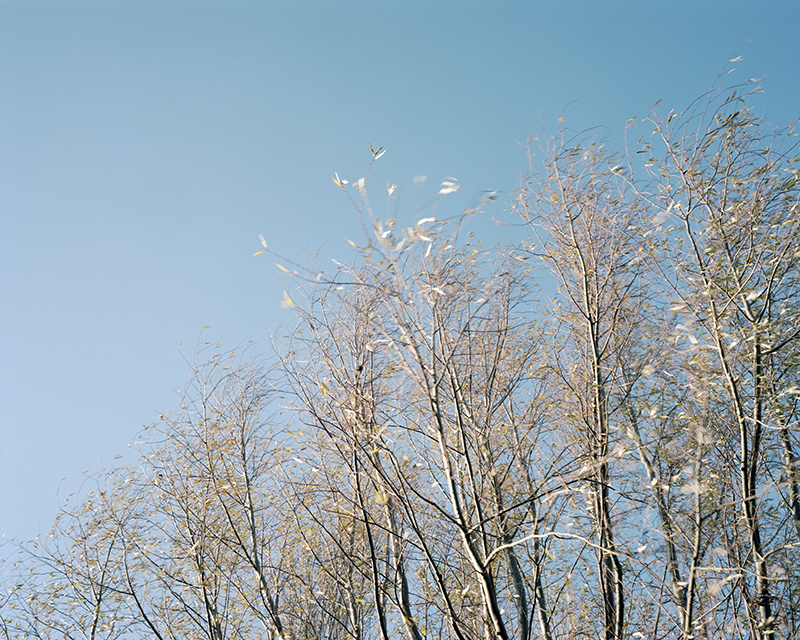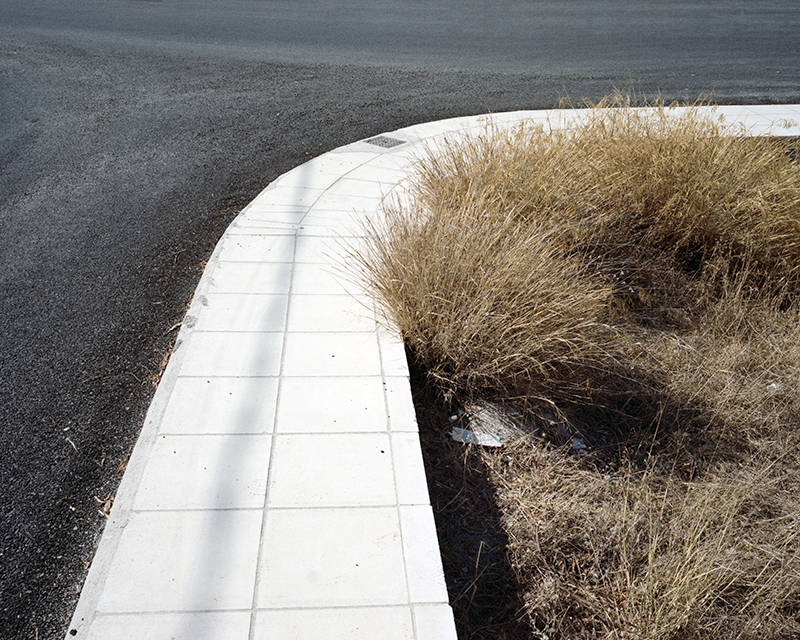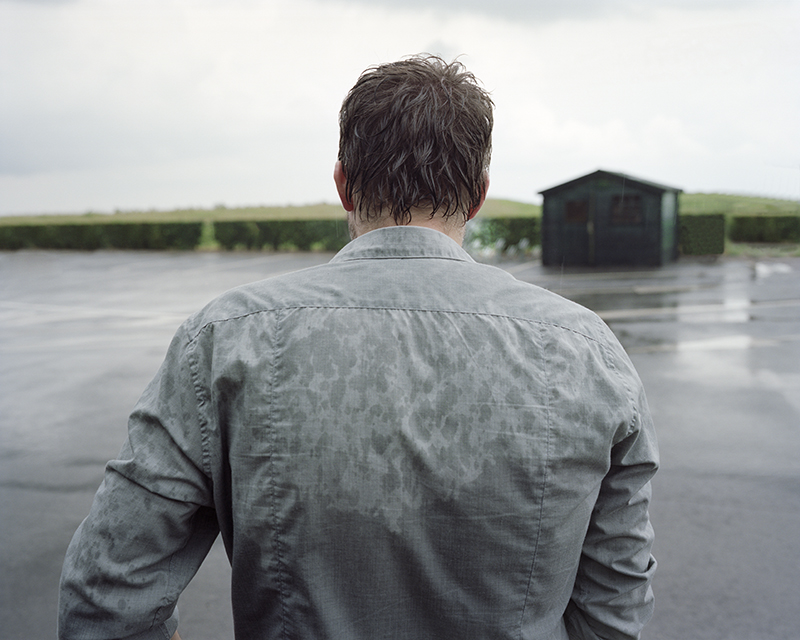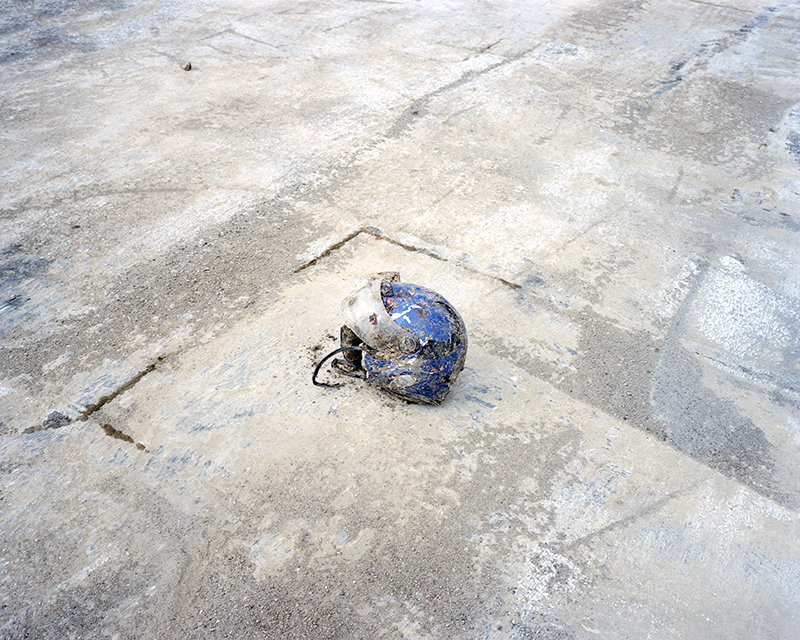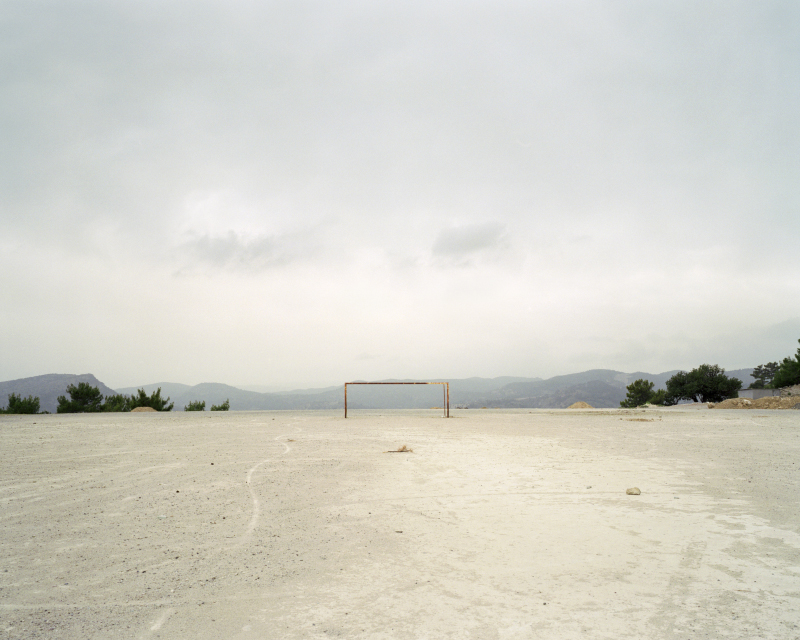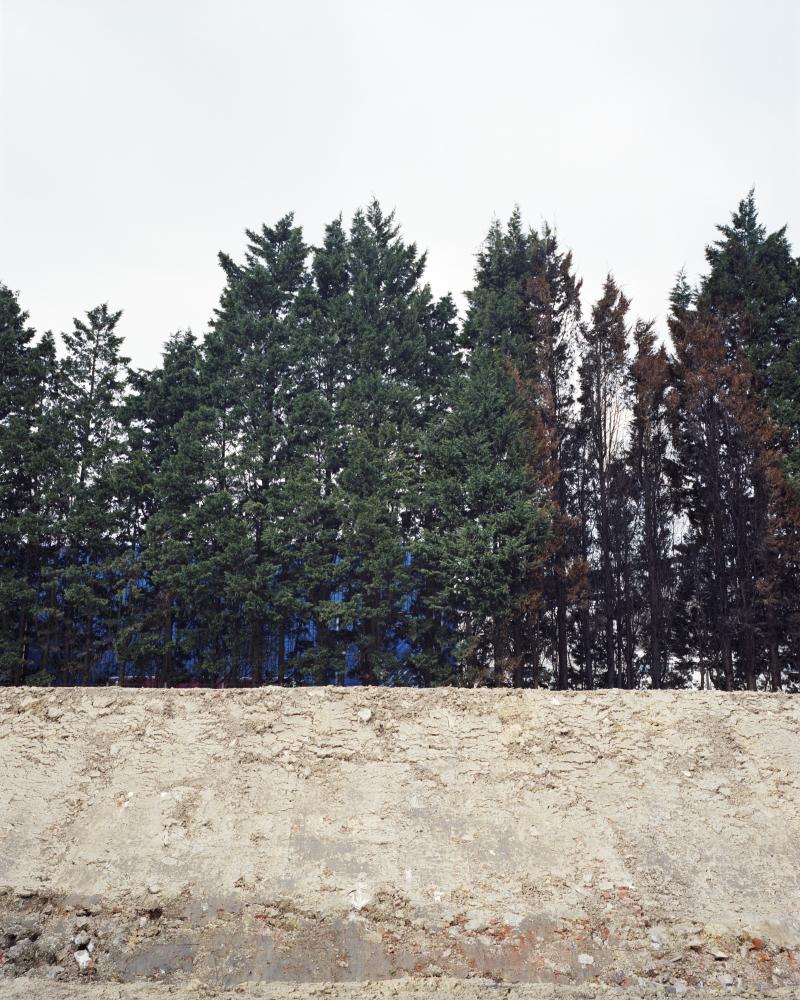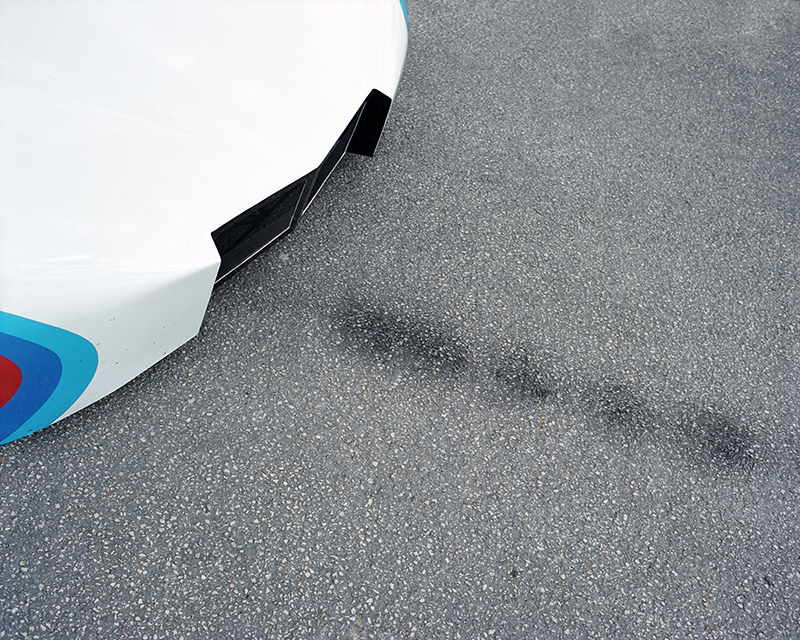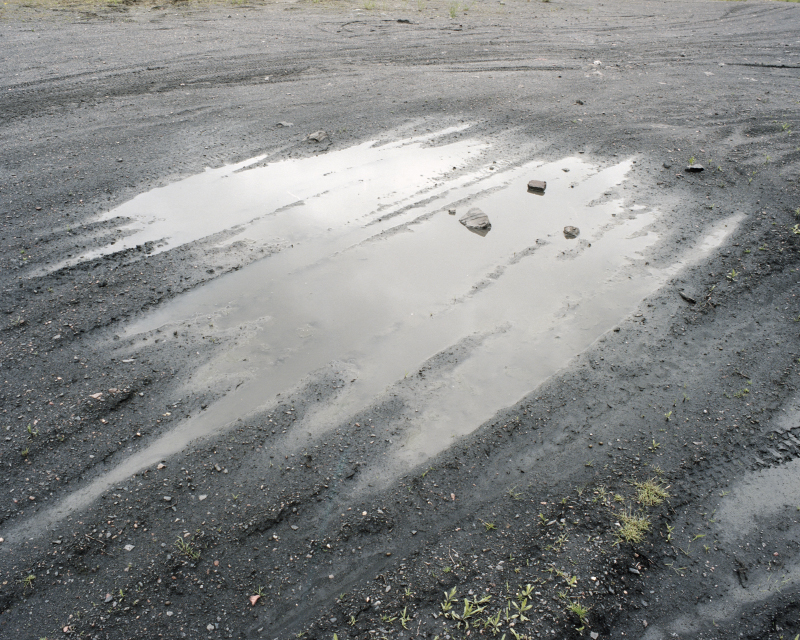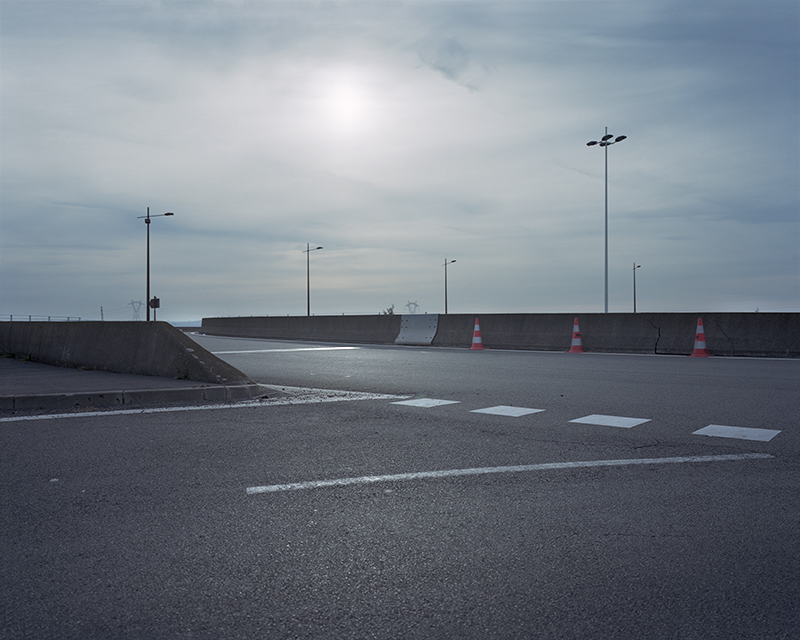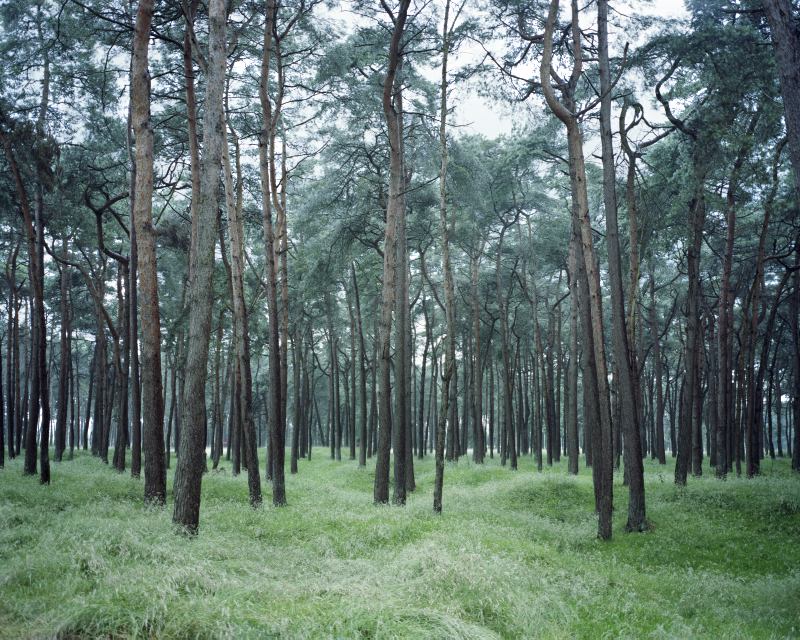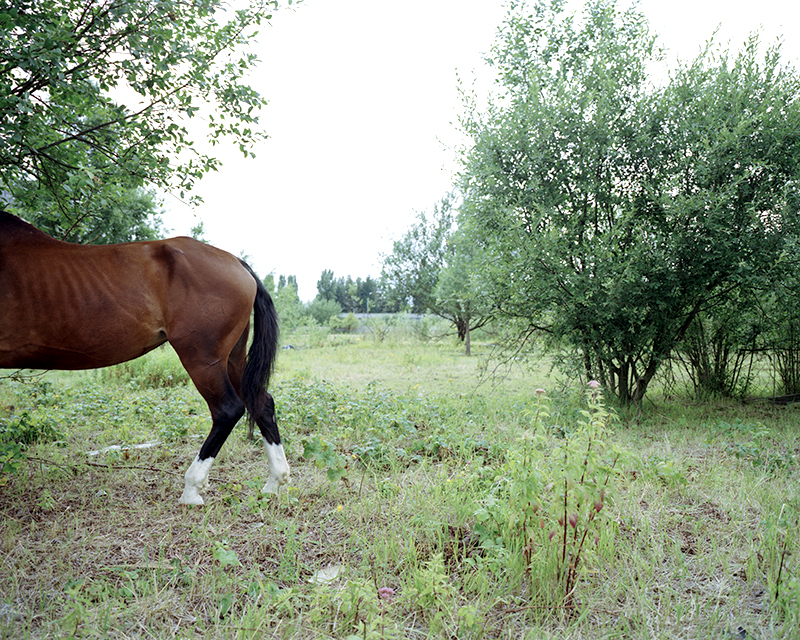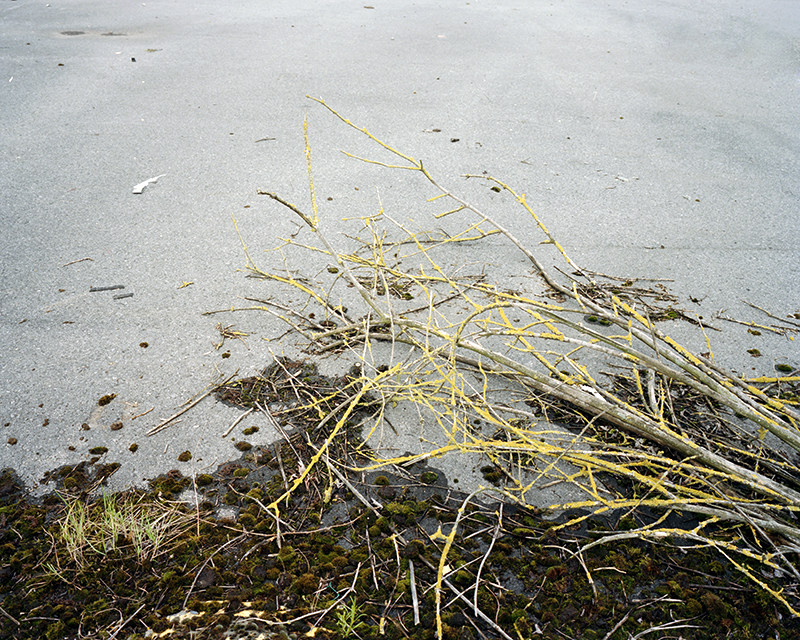 Cedric Dubus is a 38 year-old photographer living and working in the north of France. His latest series, Essence A, is the fictional story of a motorcyclist who, in riding the streets on his bike, discovers his inner-self.
Hello Cedric, thank you for this interview. When and how did you take an interest in photography?
I started developing an interest for photography in 1994. That's when I took my first shot. Then I did my first internship, and then I learned working in several studios in the north of France. Studio internships helped me find the discipline I needed to work on my personal projects.
What have been the main themes of your photography so far? And what is Essence A about in particular?
I have a particular interest in the mental and physical territory, and how one can relate to these to translate them into photographs. My series Essence A is generated by this intention.
Please share with us a little bit about the creative process behind Essence A.
Essence A is a documentary fiction, on which I have worked for two years. It's the story of a motorcyclist who roams the streets before reuniting with his loved one. Through the visor of his helmet, he discovers his own universe.
Besides this story, I wanted to refer to a recurring dream I had when I was a teenager. In the dream, I was driving a car at full speed and I always ended up crashing into a wall… When I'd wake up, I didn't have a bad feeling, but simply a new feeling. It is said that sometimes dreams resurface in surprising ways. Working on Essence A, I understood that that dream was the metaphor of a start-over, a revitalization of my mental territory.
What camera did you use to shoot Essence A?
A Mamiya 7II with a 65mm f/4 lens
Choose a photograph from Essence A and share with us something we can't see in the picture.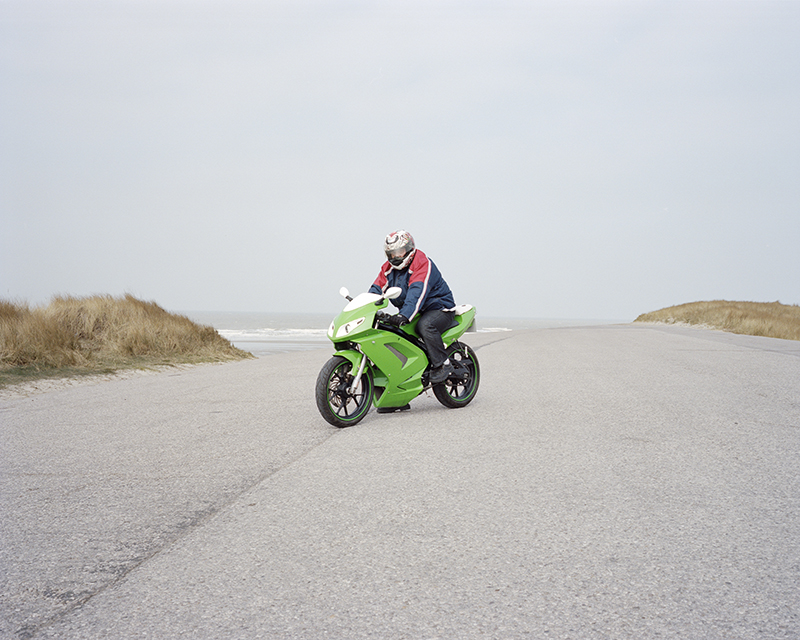 I choose the photo of the motorcyclist because everything starts with that. He is the main actor of the series. The idea of discovering the world through the helmet's visor comes from an anecdote. When I stopped this guy to photograph him, he never lifted his visor for the whole duration of the shooting. His breath would fog up the glass and I couldn't understand what he was saying.
Also, a friend of mine who had just bought a scooter once told me that one time he sneezed with his helmet still on. I laughed a lot. This photo reminds me of all this.
Choose your #threewordsforphotography.
Here. Now. Feel.