Photos by Viktorija Eksta
Viktorija Eksta Found an Abandoned House and Wore the Clothes of the Woman Who Lived There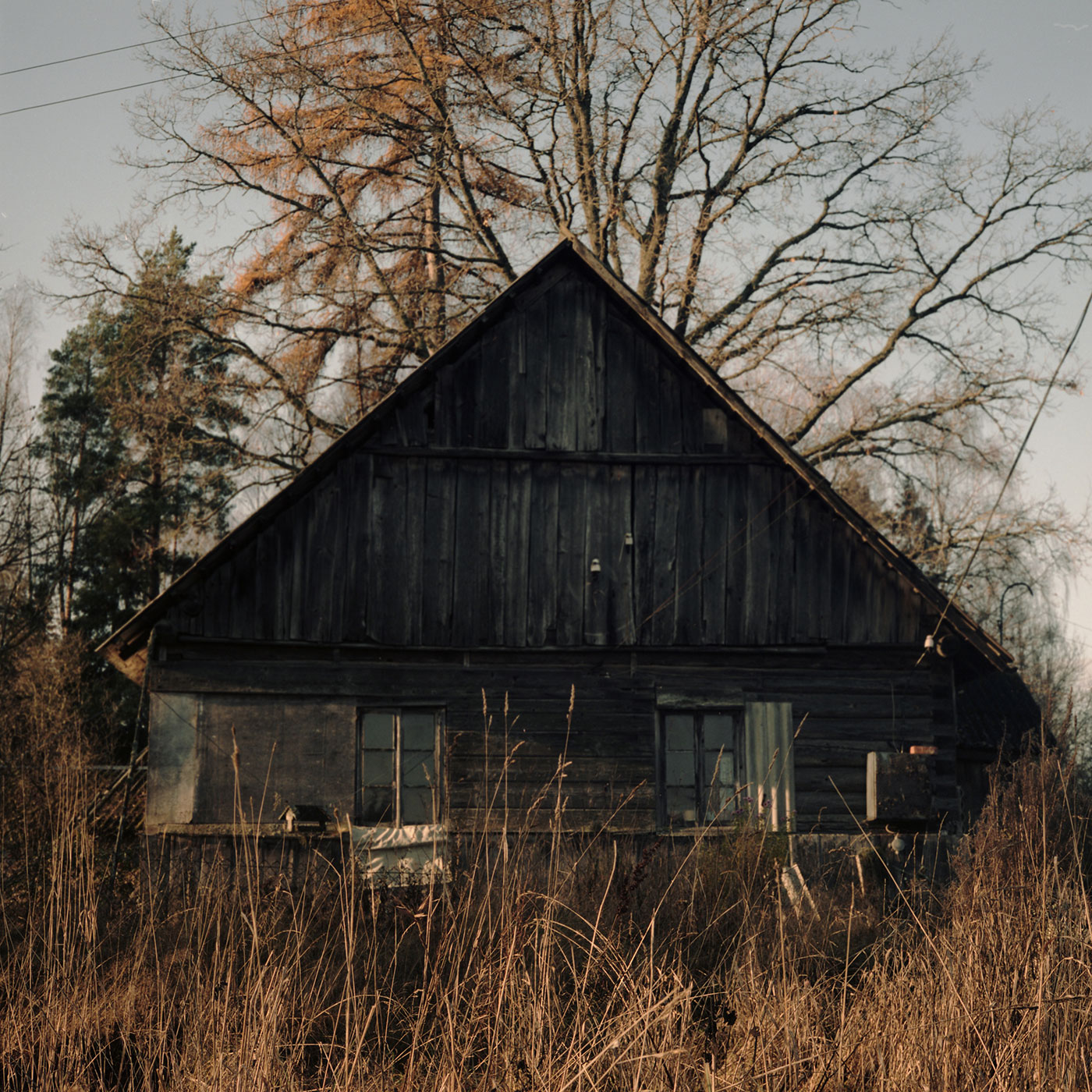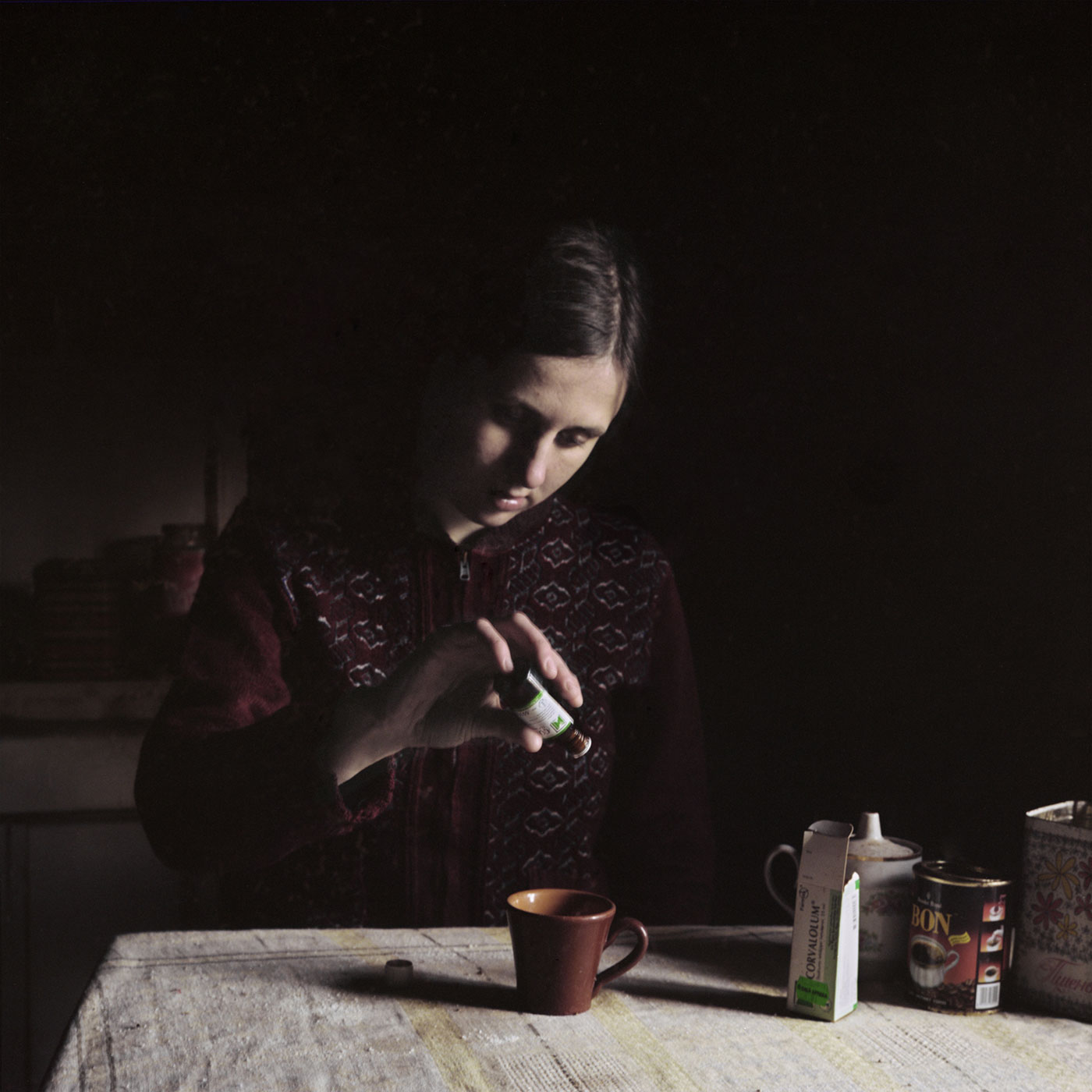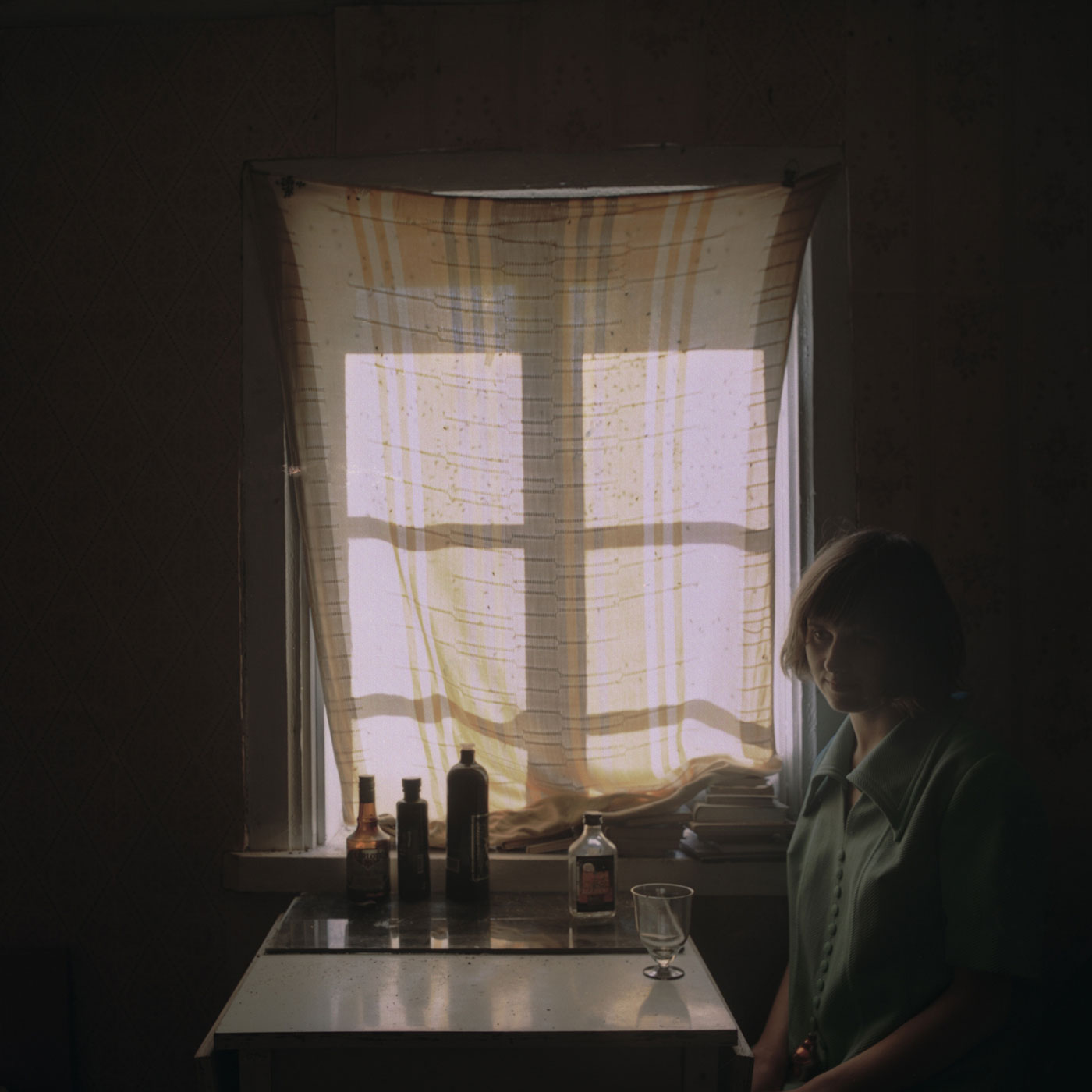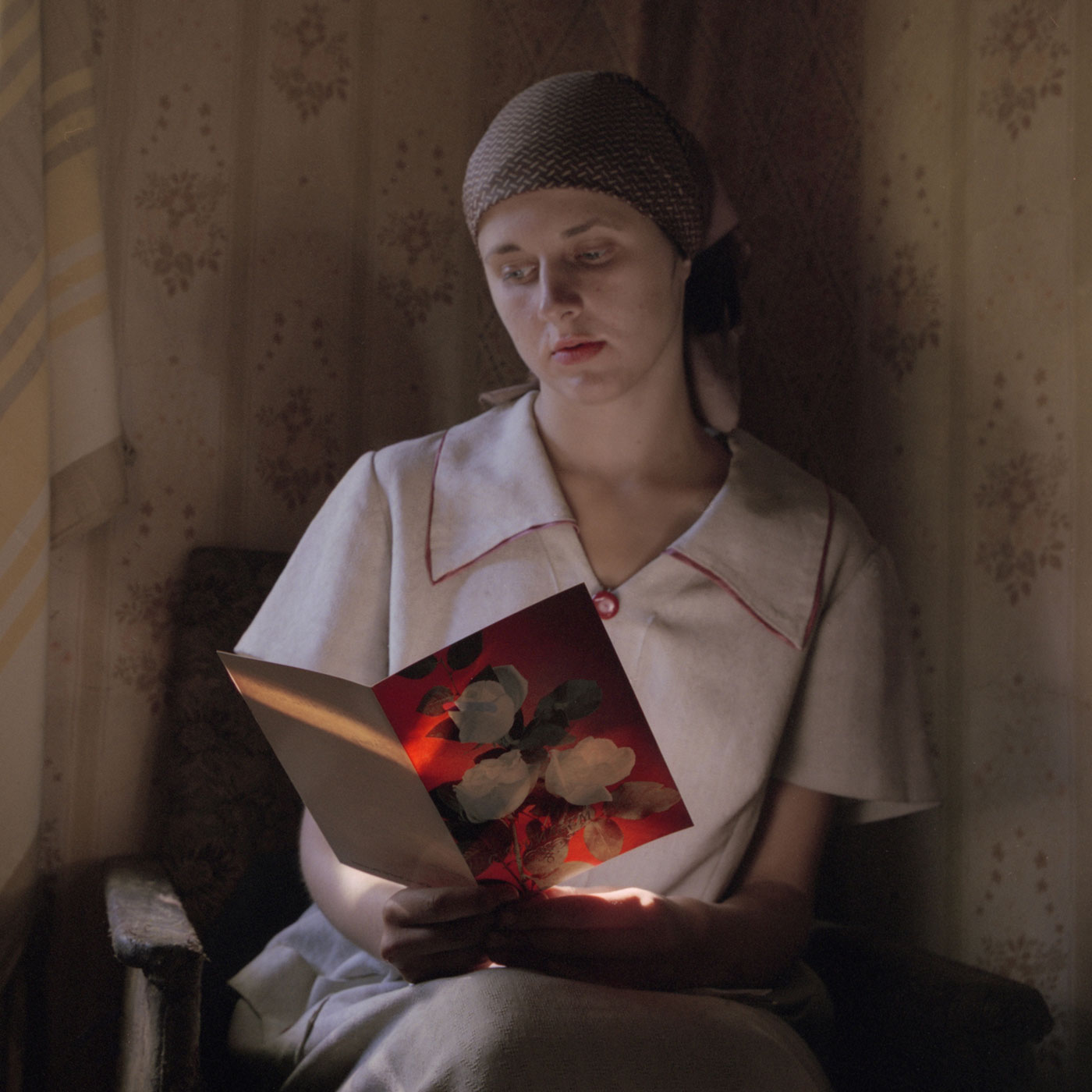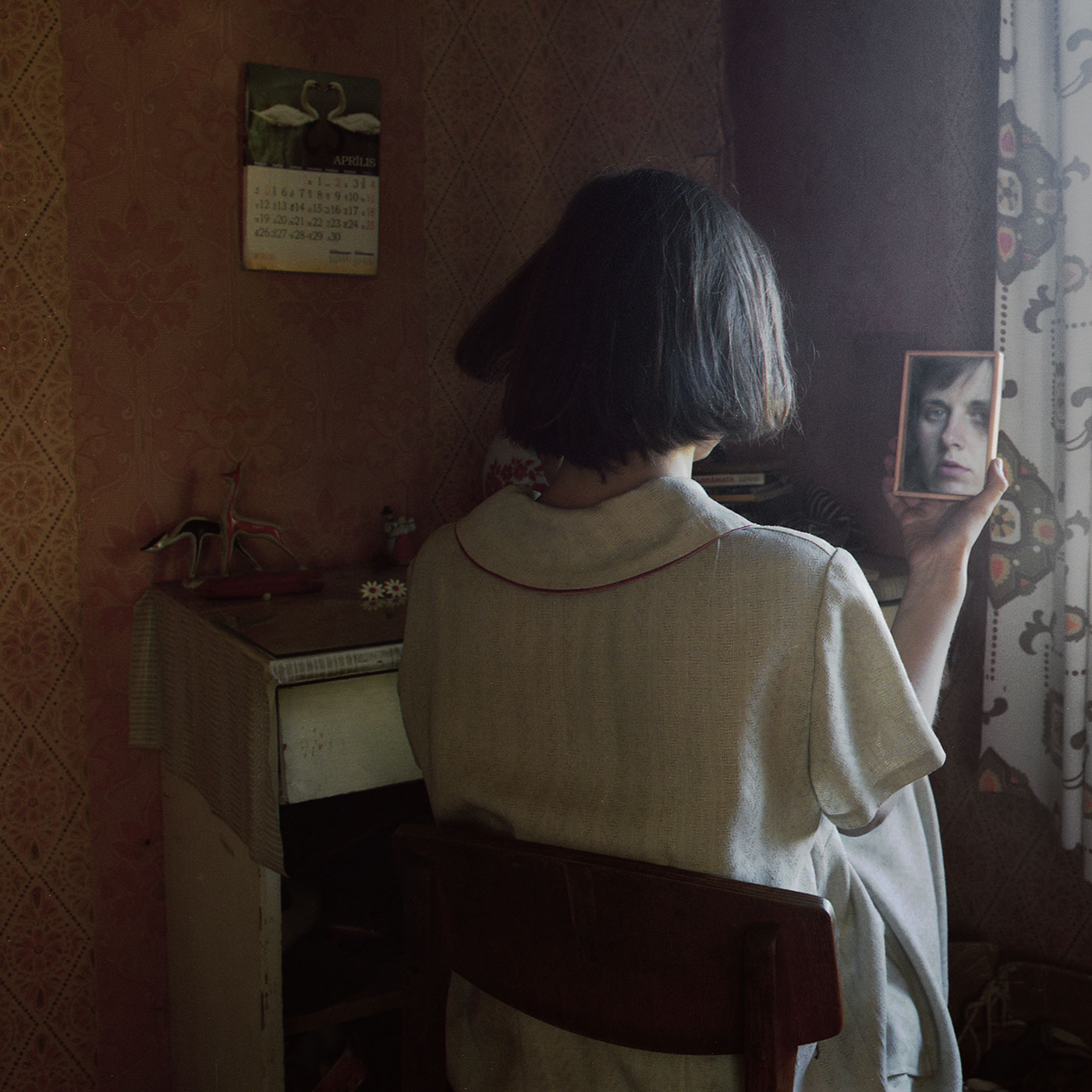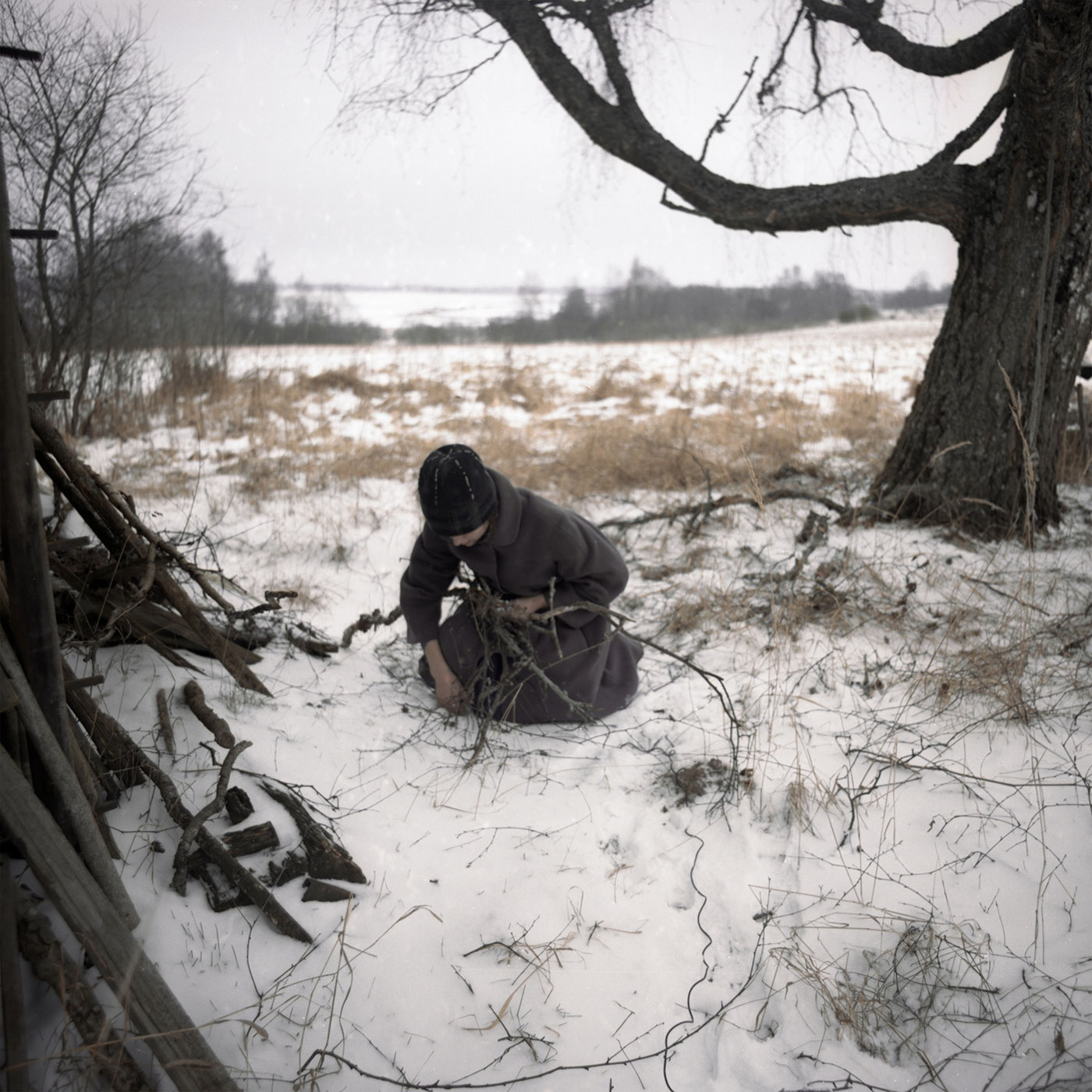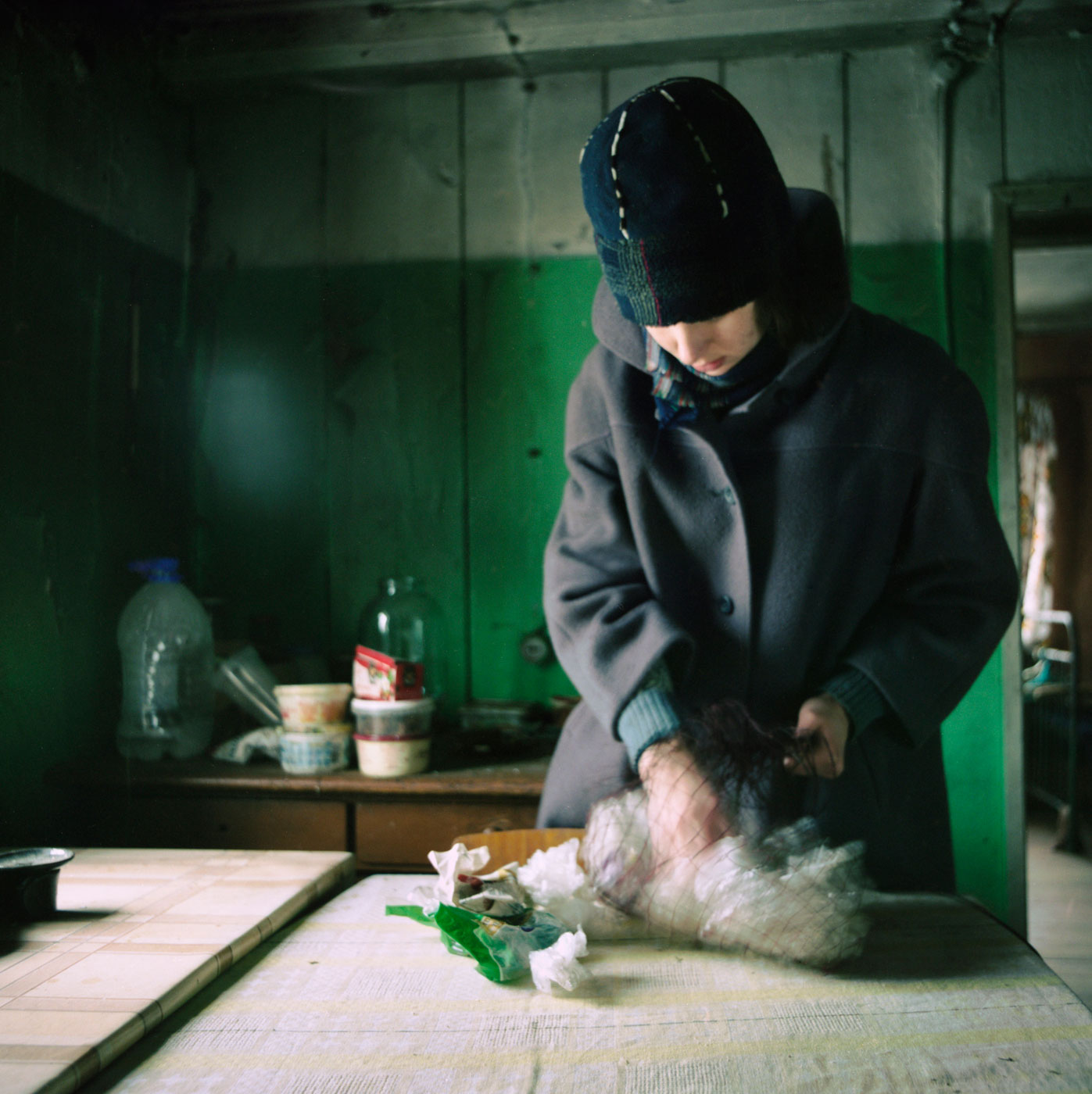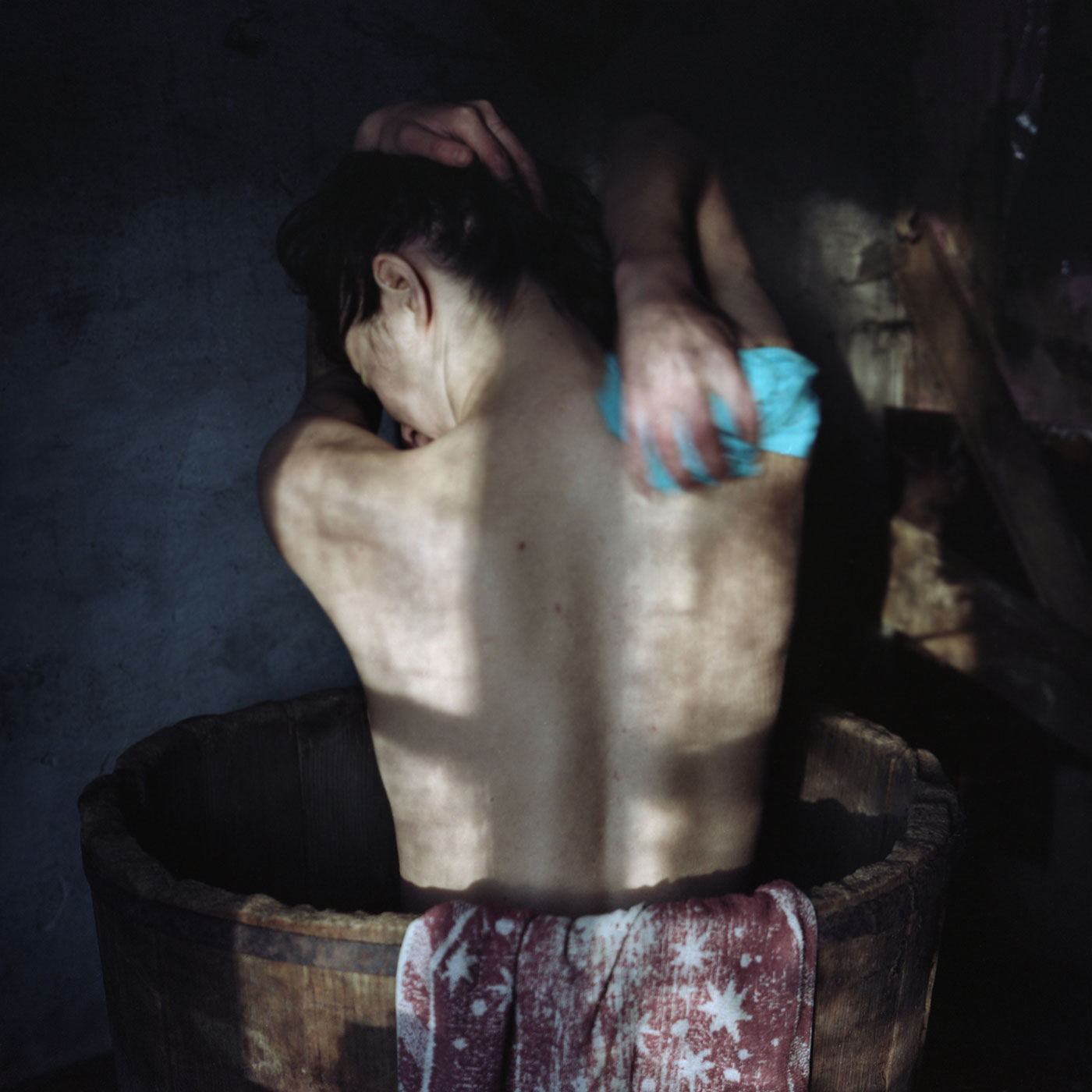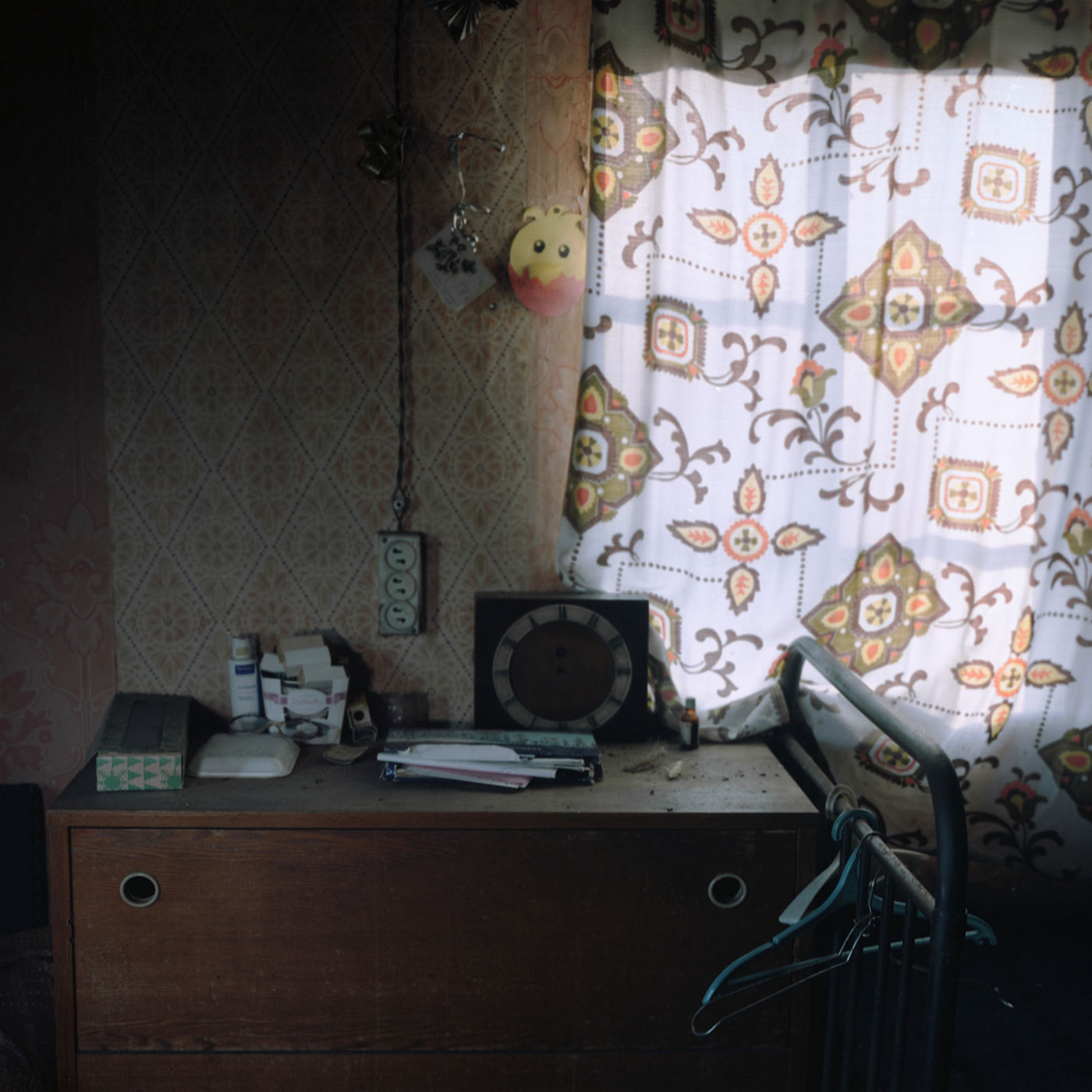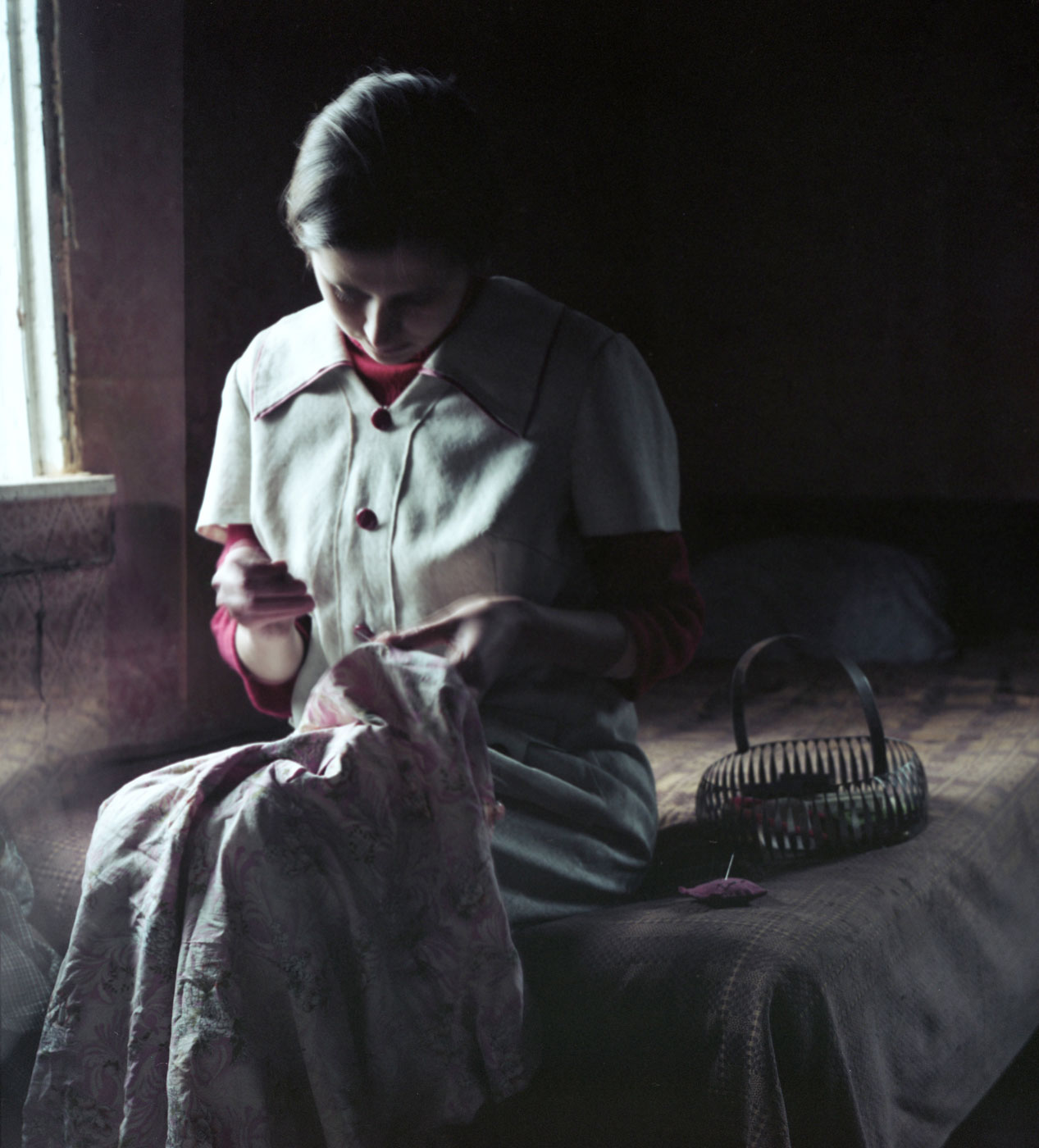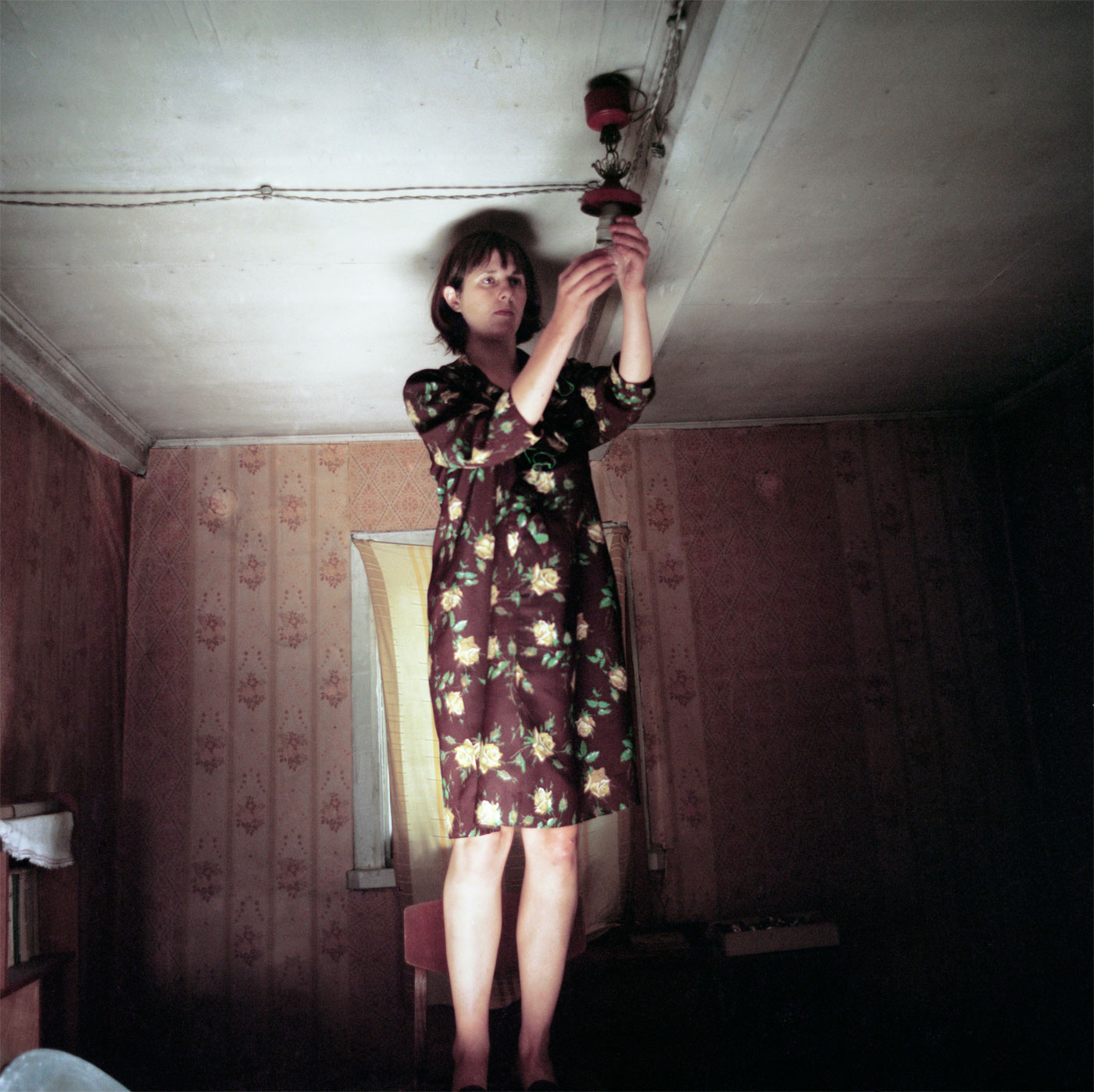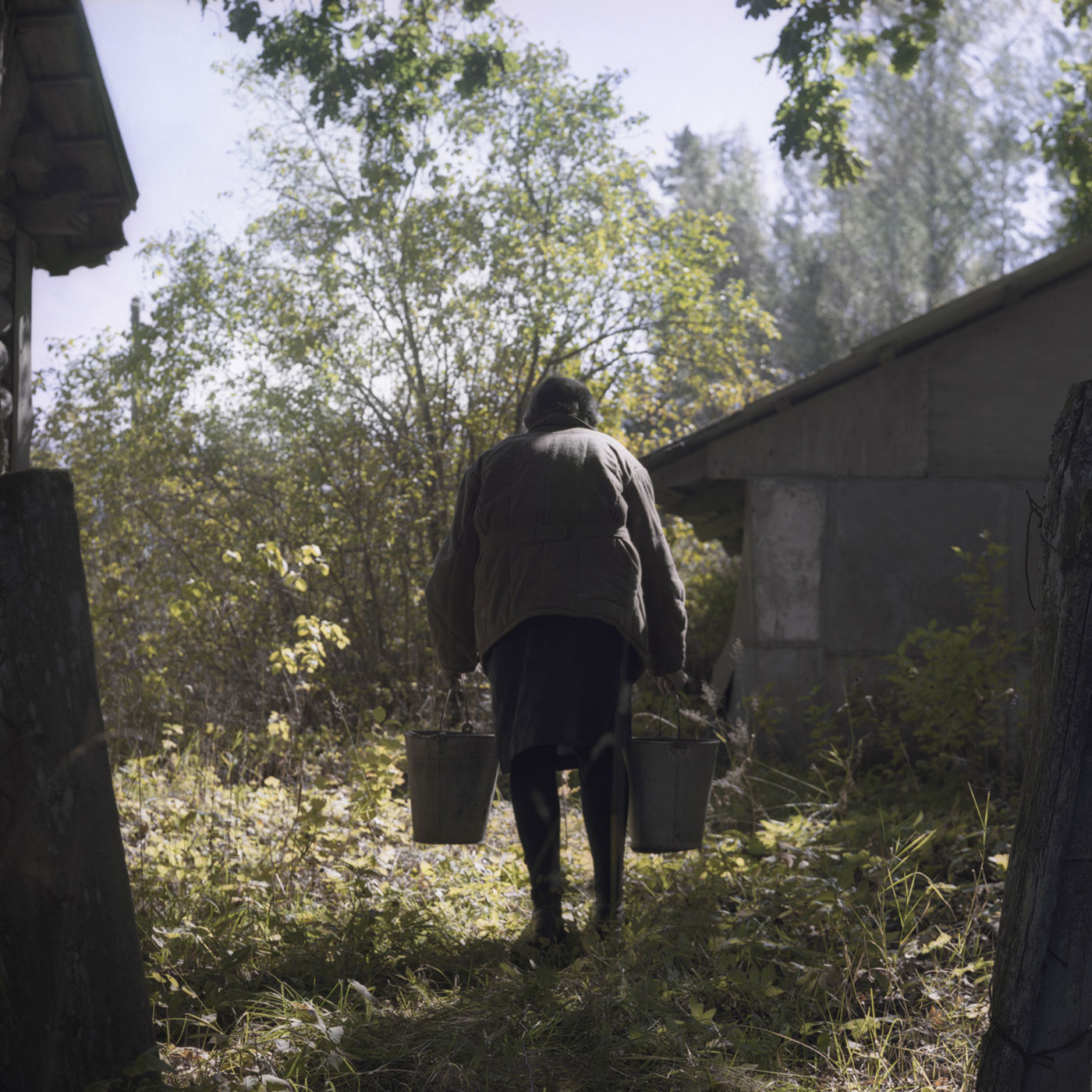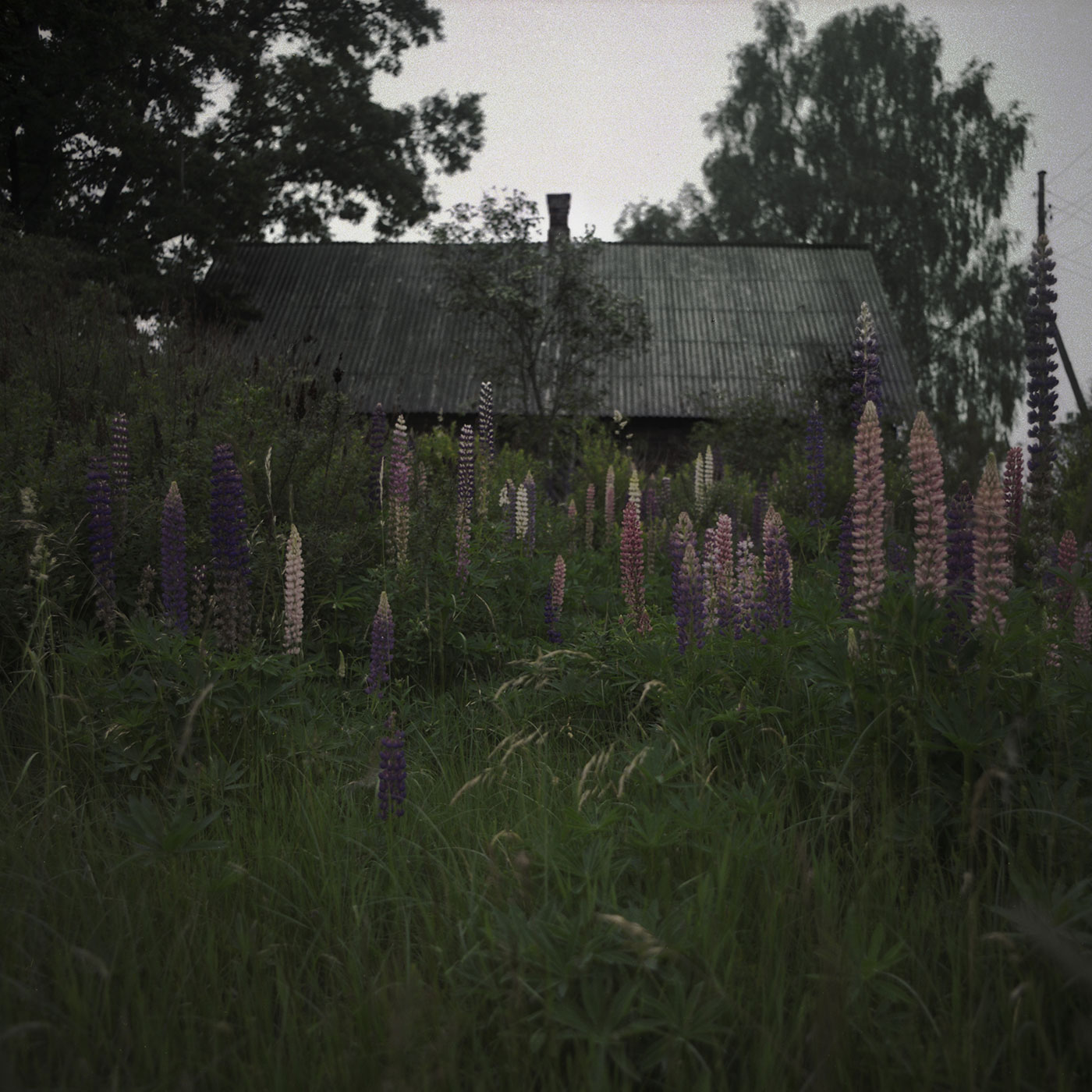 27 year-old Latvian photographer Viktorija Eksta shares some background to Diev Daba Dars, a self-portrait based project that sees Viktorija impersonating the woman who lived in an abandoned house the photographer stumbled upon in Latvia's countryside.
Hello Viktorija, thank you for this interview. What are your main interests as a photographer?
Currently I am interested in the exploration of the territory between documentary and fictional photography, and in the possibilities of animated gifs. I'm also curious about the interaction between the photographic image and sounds as well as smells.
In parallel to this, I continue doing self-portraits and portraits of friends and strangers (especially males).
Please introduce us to your series Dievs Daba Darbs.  

How and why did you decide to make this project?
When I found the abandoned house where the images were taken in the Latvian countryside I was stunned by its atmosphere – there was a very strong presence of both life and death in the air. The fact that almost nothing had been stolen was very surprising, too.
After looking around for a while I found a wardrobe full of dresses, and had the immediate impulse to take pictures of myself in those clothes. I went back to the house time and time again to take more pictures, but for quite a long time I was not sure where the project was going – it took about a year to understand what direction to take.
How did you come across the house you took your photographs in, and what kind of experience was it to wear the clothes and use the objects of the woman who lived there?
I was working as an assistant of Irish photographer David Creedon at the time. Each day we went by car to a random direction in Latvia's countryside looking for people who would agree to have their portrait taken – that is how I found the house.
At the beginning I wasn't too happy with putting myself in the shoes of the house's owner. In some moments I was afraid to do so, at other times I even felt disgust; but as time passed I became more and more comfortable with it, and it was only after reaching that comfort zone that I could really start exploring the environment and developing a character. Another difficulty was the location: the house is very far from the public transport network and I don't drive, so it was a huge effort to get there every time.
The Dievs Daba Darbs images have a keen painterly feel to them. Can you talk a bit about the making of the photographs, and what were your main ideas as you created them?
I used a 6×6 camera, color film, and a cable release or timer to set off the shutter. I intentionally didn't use a digital camera to leave room for the unexpected and raise the level of my own concentration. The house, the clothes and the landscape had great colors and the light was beautiful, and I decided to take advantage of this.
Did you have any specific reference or source(s) of inspiration while working on Dievs Daba Darbs?
My main source of inspiration was the house itself, all the objects found within, the sounds and smells, the letters and pictures that were there. I was also thinking quite a lot about about my grandmother, who lived in a similar place, and other women from the countryside that I know.
As far as visual references go, I had Dutch paintings in mind – I adore the use of light and depiction of everyday activities that characterize them.
What have been the main influences on your photography?
First of all, living and observing life; interacting with people and places; loving, eating, moving, breathing, dancing, being bored etc. Then the works of other photographers, paintings, sculptures, movies, installations and art in general, books and magazines that I read, music that I listen to, etc.
Who are some of your favorite contemporary photographers?
Peter Hugo, Alessandra Sanguineti, Antoine d'Agata, Anders Petersen, Nan Goldin, Andrejs Grants, Helen van Meene, Elina Brotherus, Cristina De Middel and many others.
Choose your #threewordsforphotography.
Flicker. Smell. Sensation.