Photos by Léo Delafontaine
Barentsburg, a Coal Mine and 500 Souls at the End of the World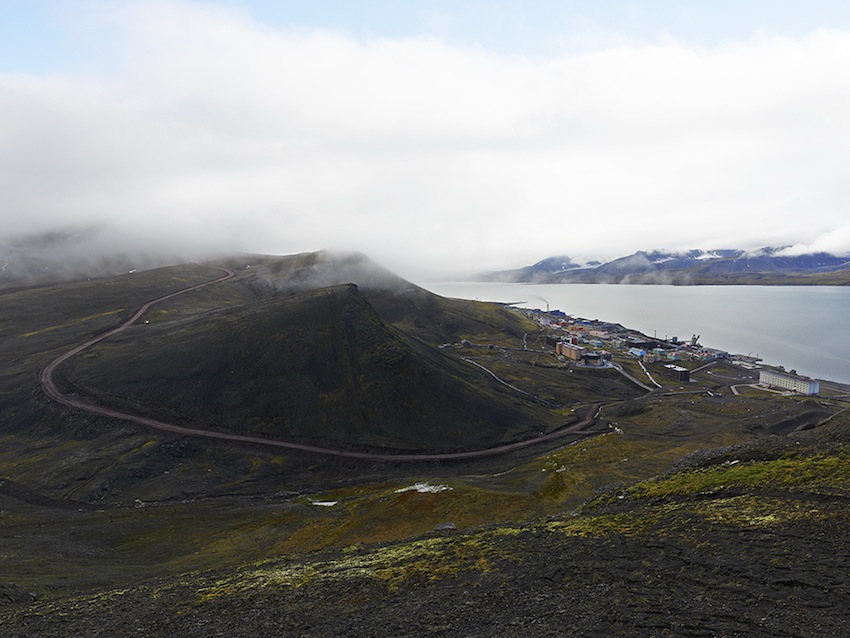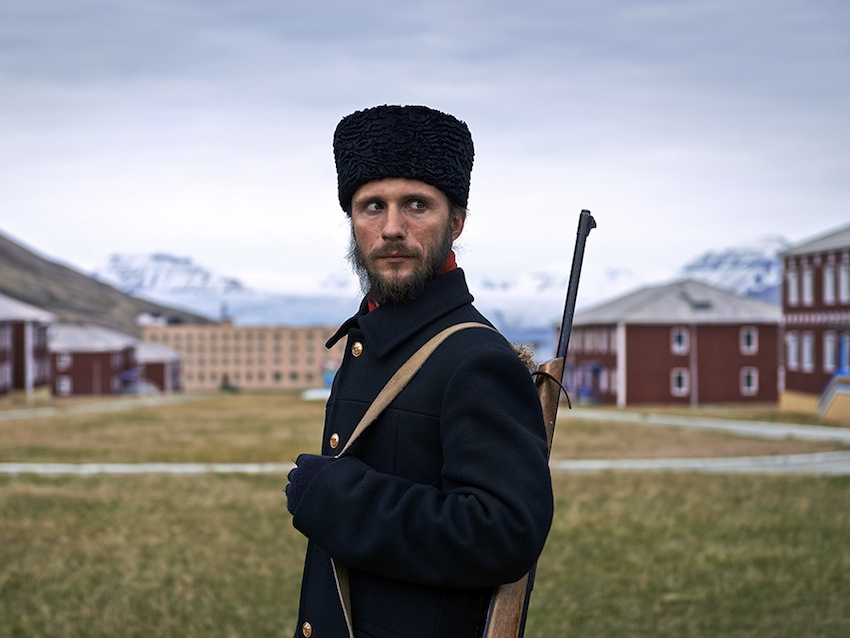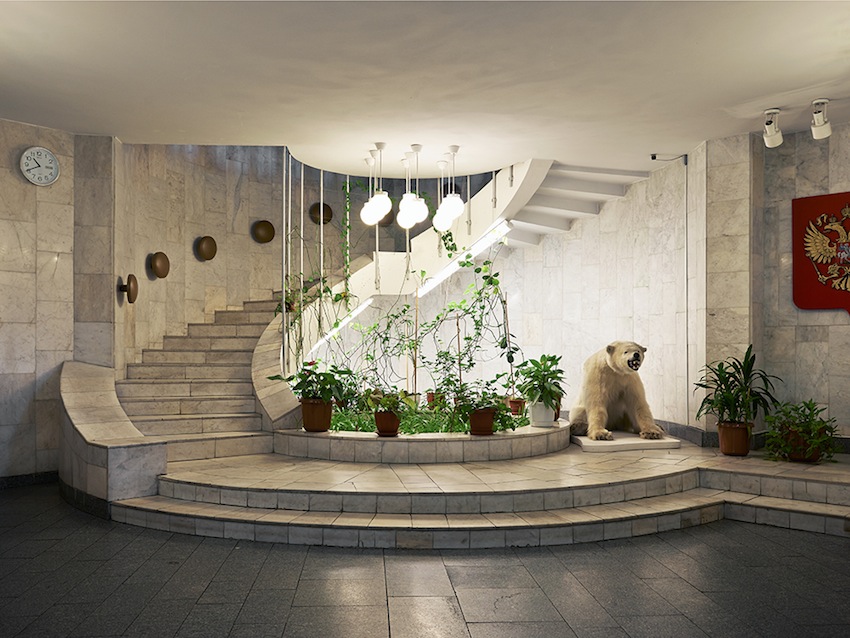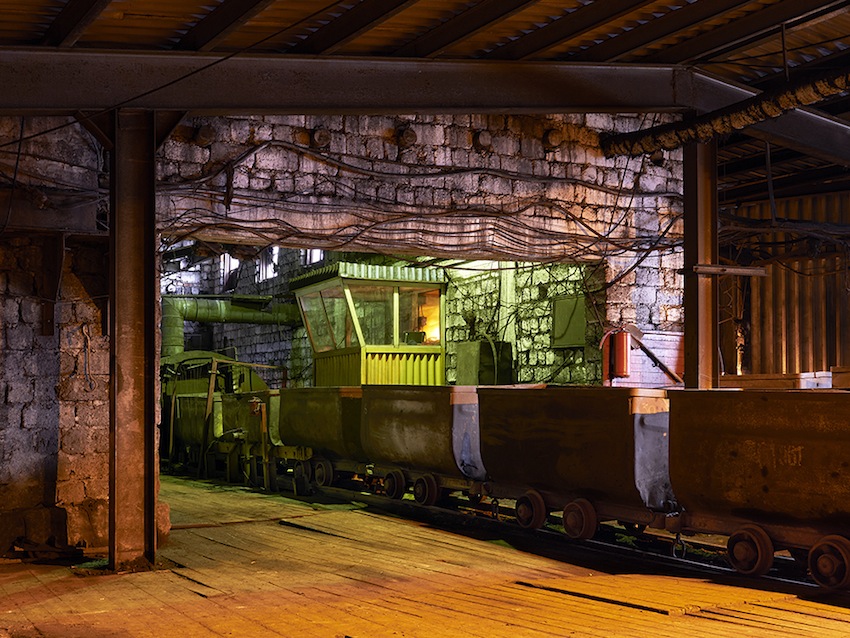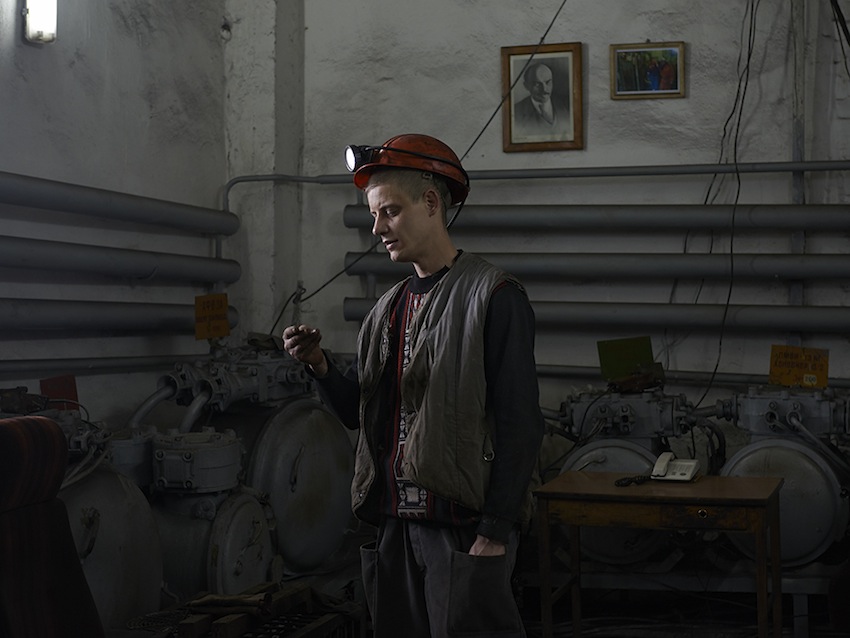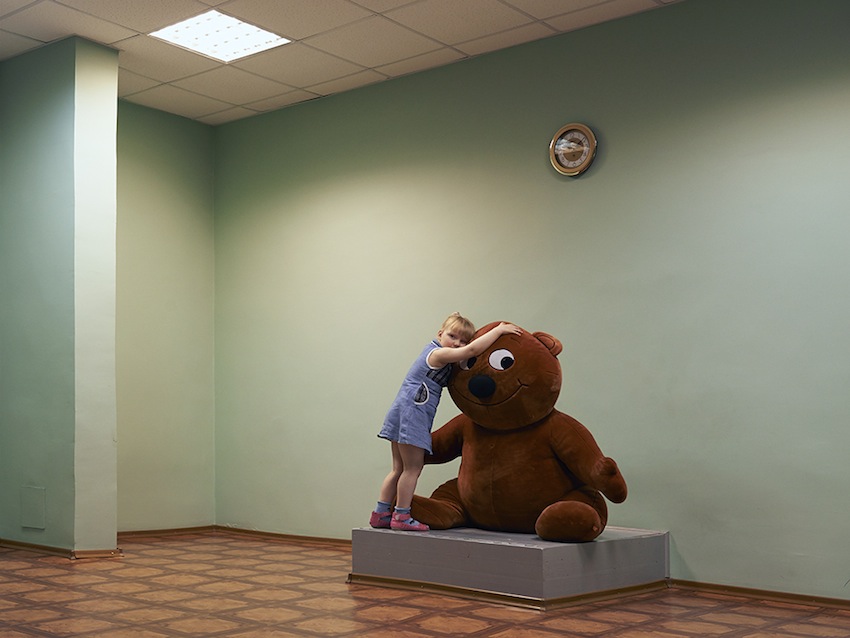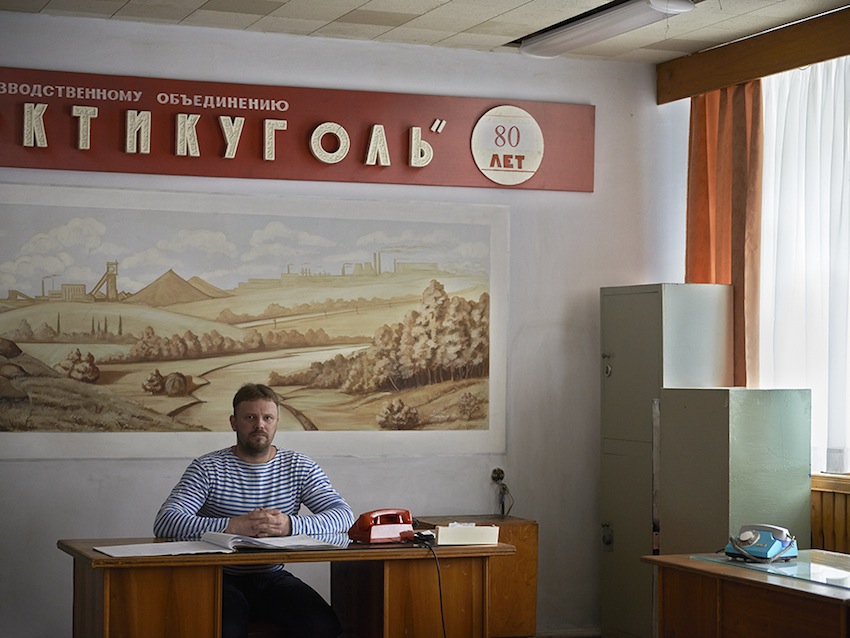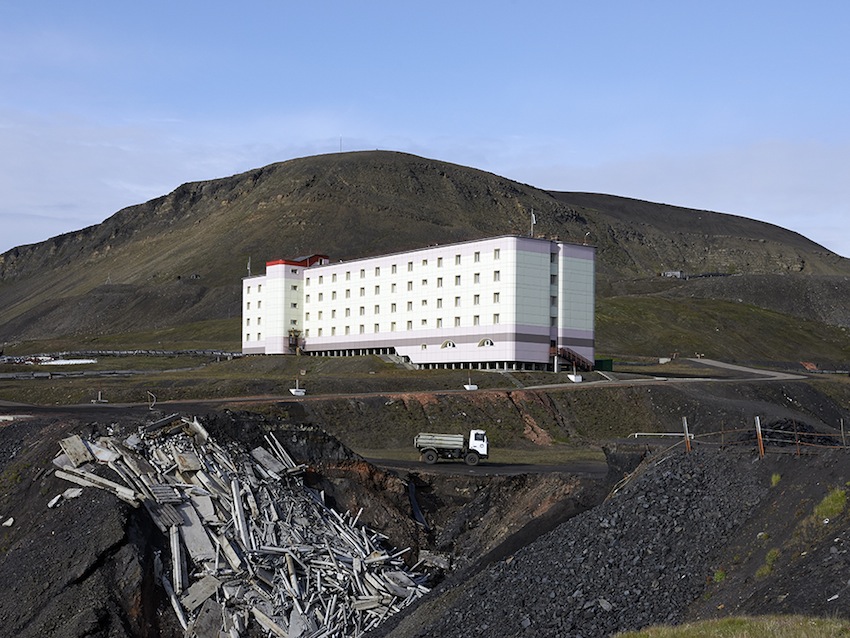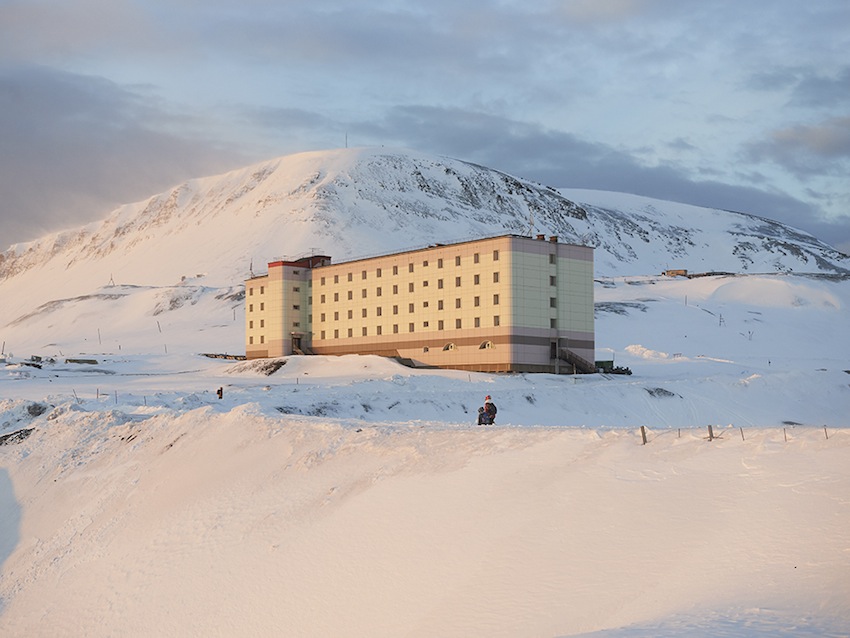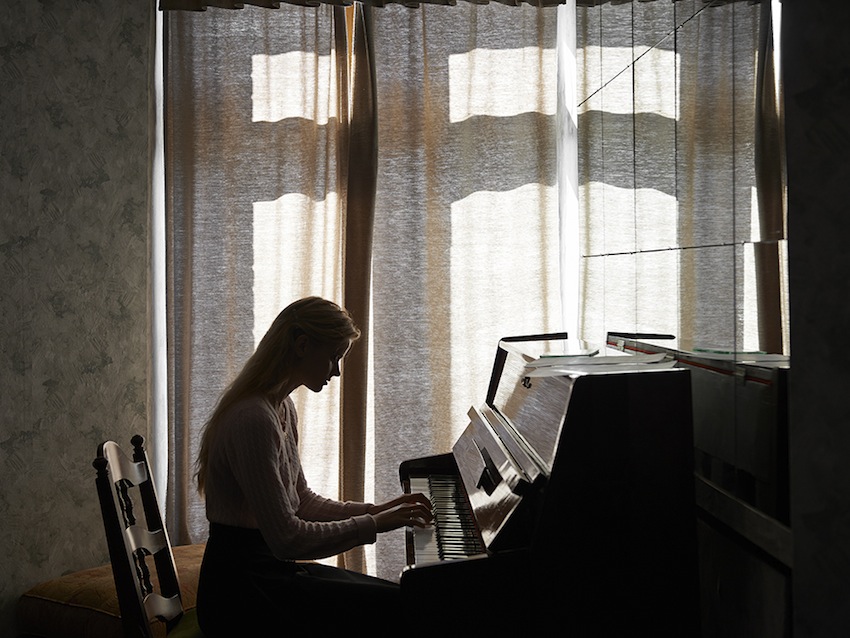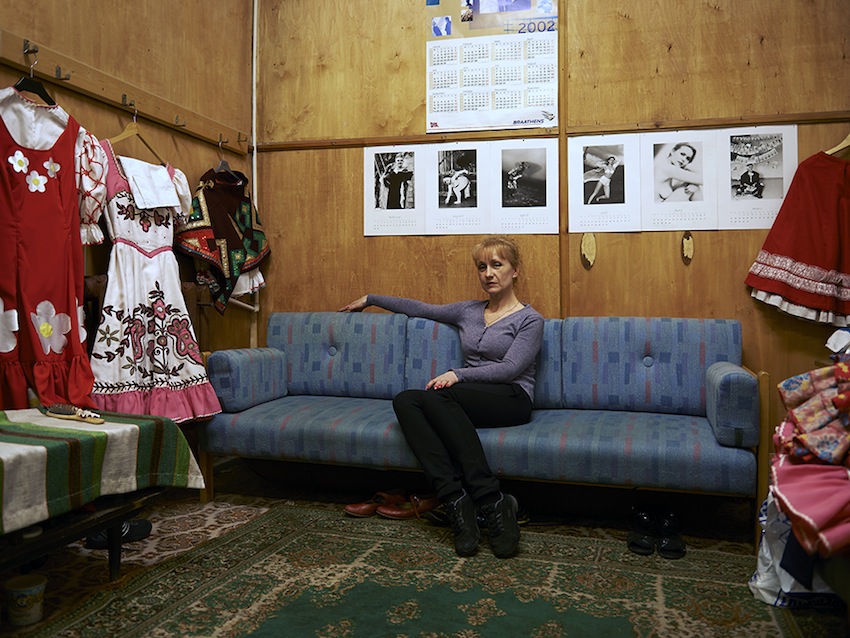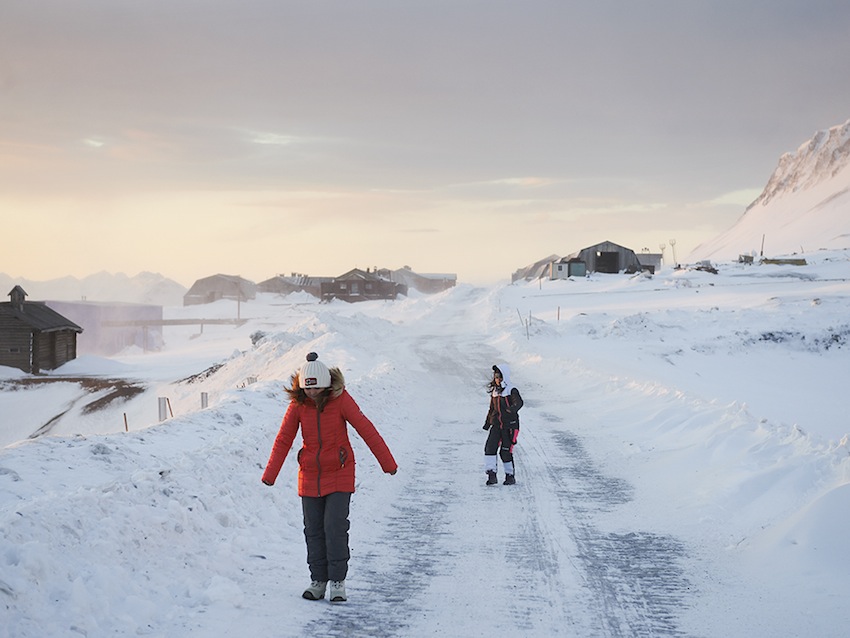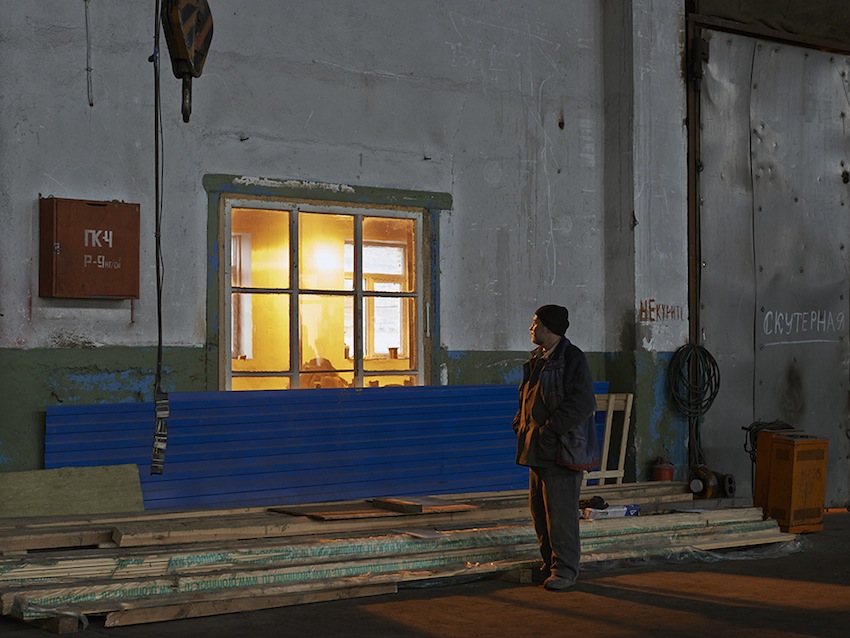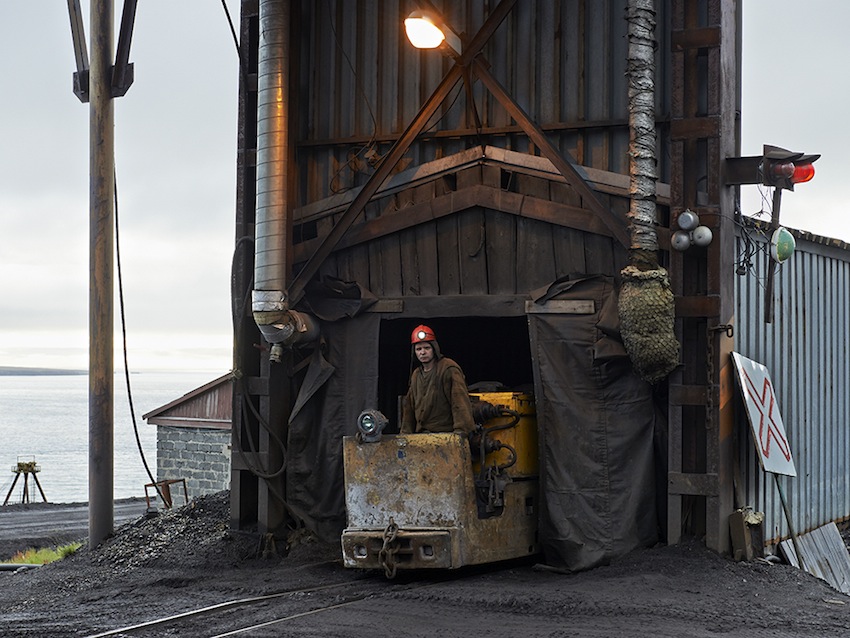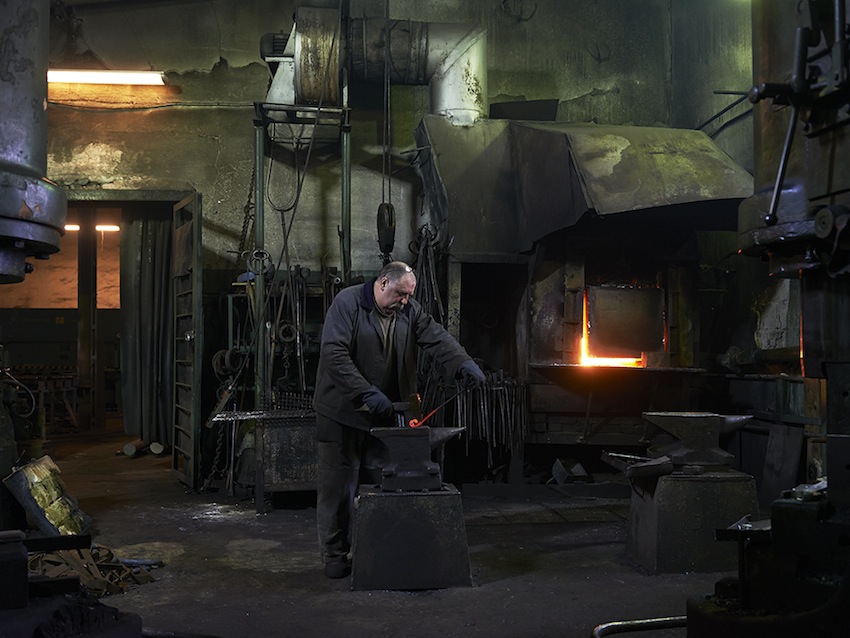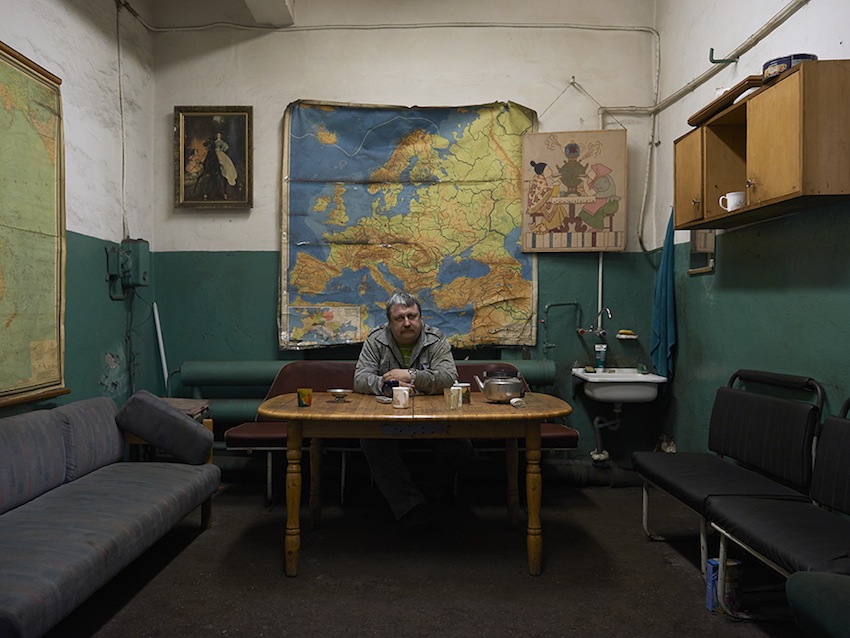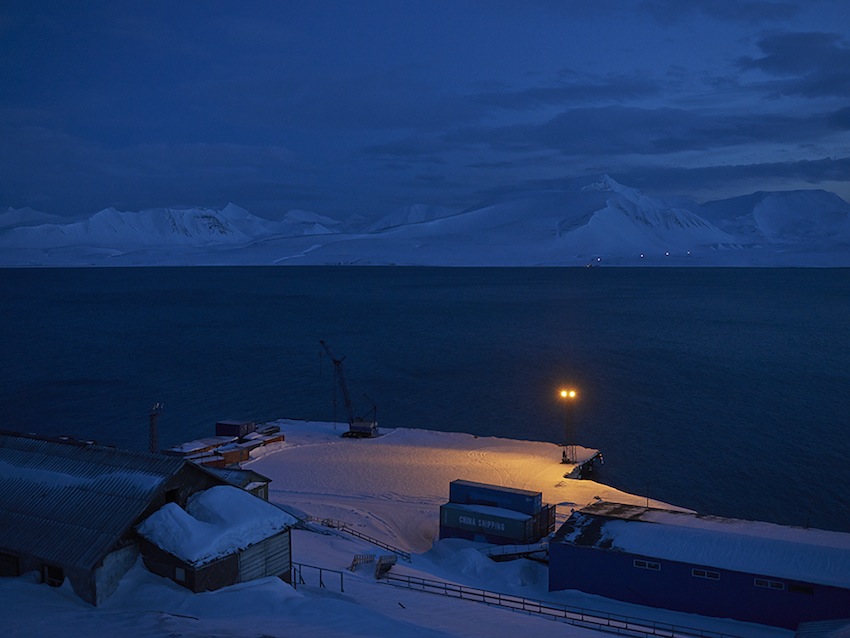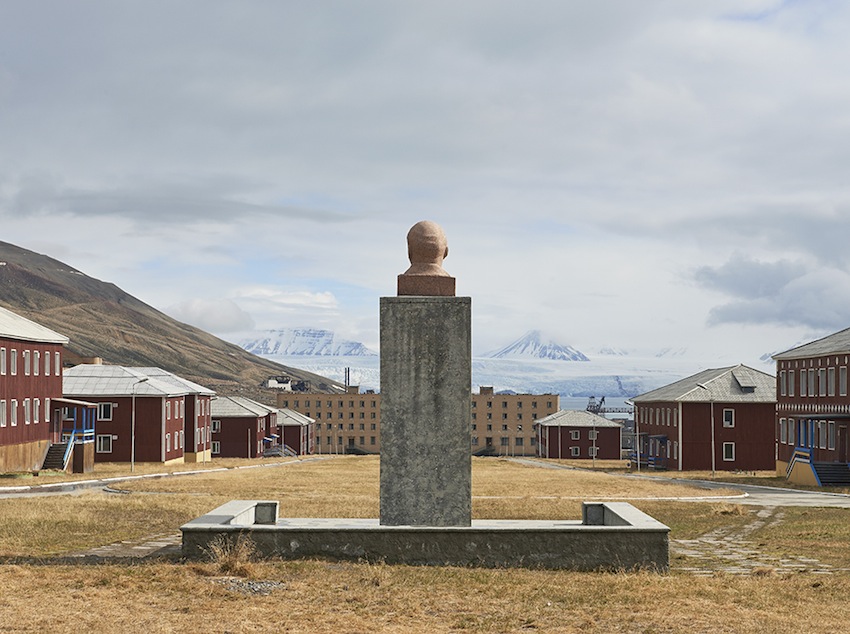 Léo Delafontaine is a 30 year-old French photographer based in Paris. Last April, Léo took the last of three trips to Barentsburg, a remote village in the Norwegian archipelago of Svalbard. In his series Arktikugol (Russian for arctic coal), Léo documents the isolated life of Barentsburg's 500 inhabitants, which is mostly centered around the local mine.
Hello Léo, thank you for this interview. What are your main interests as a photographer?
I just like to take pictures. If I may quote Winogrand: "I photograph to see what something will look like photographed".
Why did you decide to do a project about Barentsburg, and how long have you stayed there?
I've always been interested in small places with an unlikely history. Barentsburg is one such place: 400 miners, lost in the Arctic, in a village which hasn't changed since the Soviet Union and is a symbol of the Russian ambitions in this area. It was a perfect place for me to take pictures.
No road leads to Barentsburg: to reach the village, you have to take a plane and then a snowmobile during the winter, or a boat at summers. It is an extremely isolated area. I've been to Barentsburg three times: in the summer of 2013, the summer of 2014 and last April. In Barentsburg, it's still winter in April. My goal was to make a portrait of the city and what it means to live there.
During the first days I was in Barentsburg in 2013, I knocked on every door just to introduce myself. I went to the sports center, the school, the textile factory, the mine, etc. I spoke with Russians and Ukrainians, but also Tajiks and Armenians, who are kind of looked down upon around here. Initially, everyone would think I was a tourist, but as soon as I started speaking in Russian and explained I was going to spend a whole month there, they looked at me differently.
One of the elements that emerges most strongly from your photos is the solitude of Barentsburg's inhabitants.
Most of the people working in Barentsburg are from Donetsk, Ukraine. You would imagine that this creates a link between people. But in my opinion, people are really lonely in Barentsburg. They have some friends – mostly coworkers – but that's it. A few reasons to explain it are that there is a huge turnover of mine workers – they usually sign for a two years contract – and there are no places to socialize: no restaurants, no bars, no cinema. Social life is almost non-existent – at the end of the day, people just want to go home and rest. Until four years ago, there was no internet access either: back then, you could experience total isolation in Barentsburg.
Also, people in Barentsburg only hang out with people from their original community or share the same political ideas. Barentsburg is Russian, but as I mentioned many Ukrainians work there; the current war in Ukraine is a sensitive topic at the moment, so pro-Ukrainians will only be with pro-Ukrainians, and pro-Russians with pro-Russians. Tajiks hang out with Tajiks only, too…
Tell us more about this photo.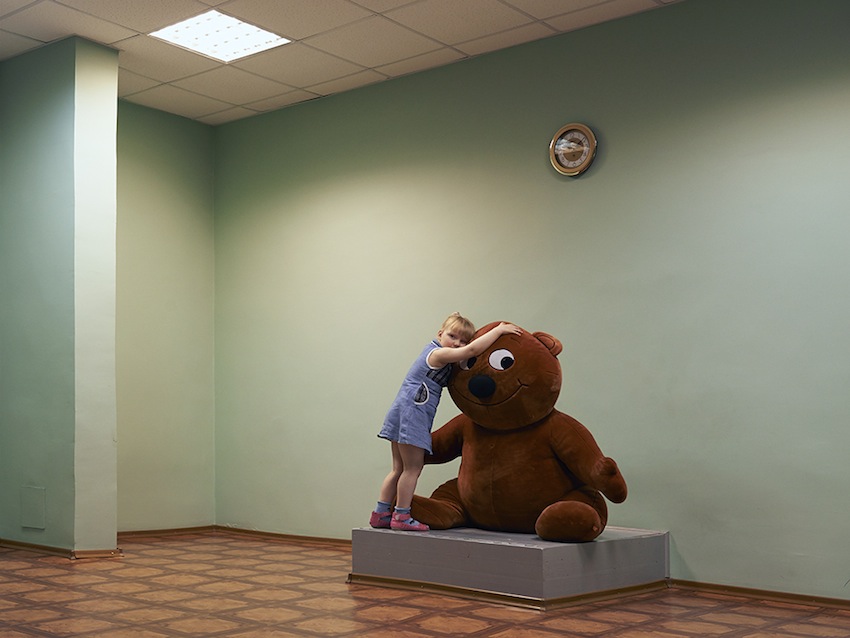 I took this picture at the school, during the break. Children have to stay and play inside during breaks too because of the weather.
Now you choose one image that is a favorite, and tell us why.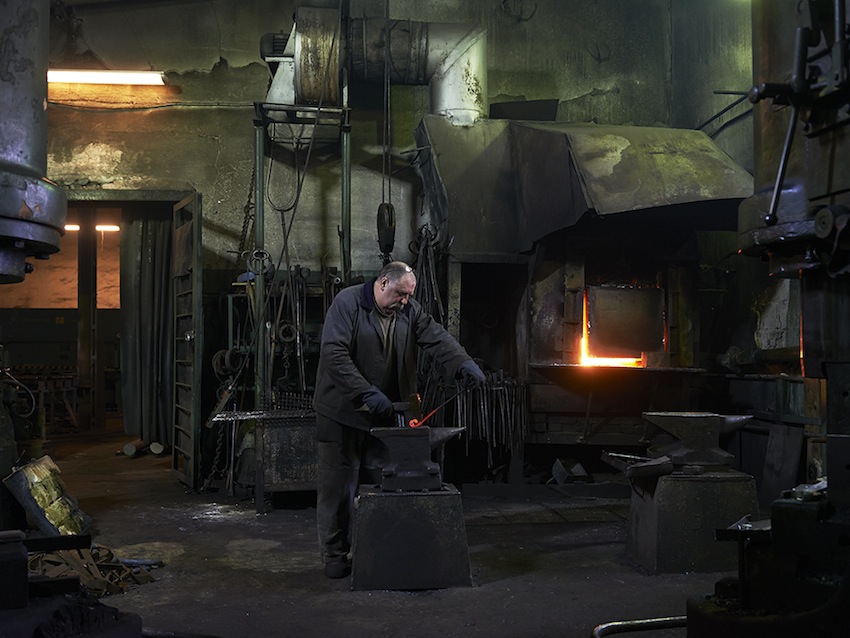 I like this picture because it is completely out of time – both the man and the work he's doing.
What are some of the things that struck you the most about Barentsburg, both positively and negatively?
You cannot leave the village without a rifle! According to a local law, you have to carry a weapon to protect yourself against polar bears. There are more polar bears than inhabitants in Svalbard.
Who are some of your favorite contemporary photographers?
Bieke Depoorter, Evgenia Arbugaeva, Antoine Bruy, Stéphane Lavoué, Rob Hornstra, etc.
Do you have any other passion beside photography?
All kind of books!
Choose your #threewordsforphotography.
Work. Work. Work.