Photos by Andrey Lomakin
Andrey Lomakin Portrays the Ukrainians Who Are Buying Weapons for Self-Defense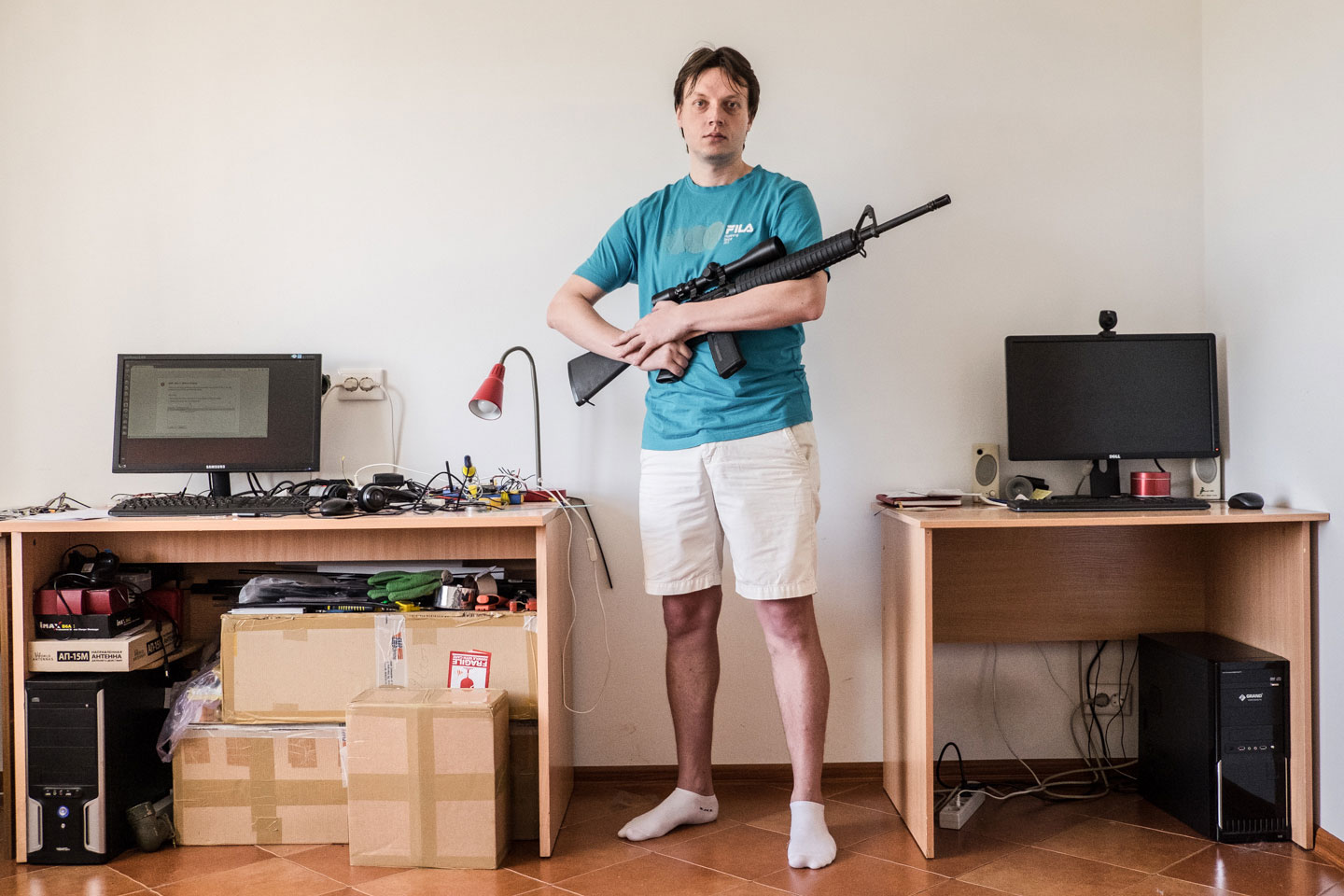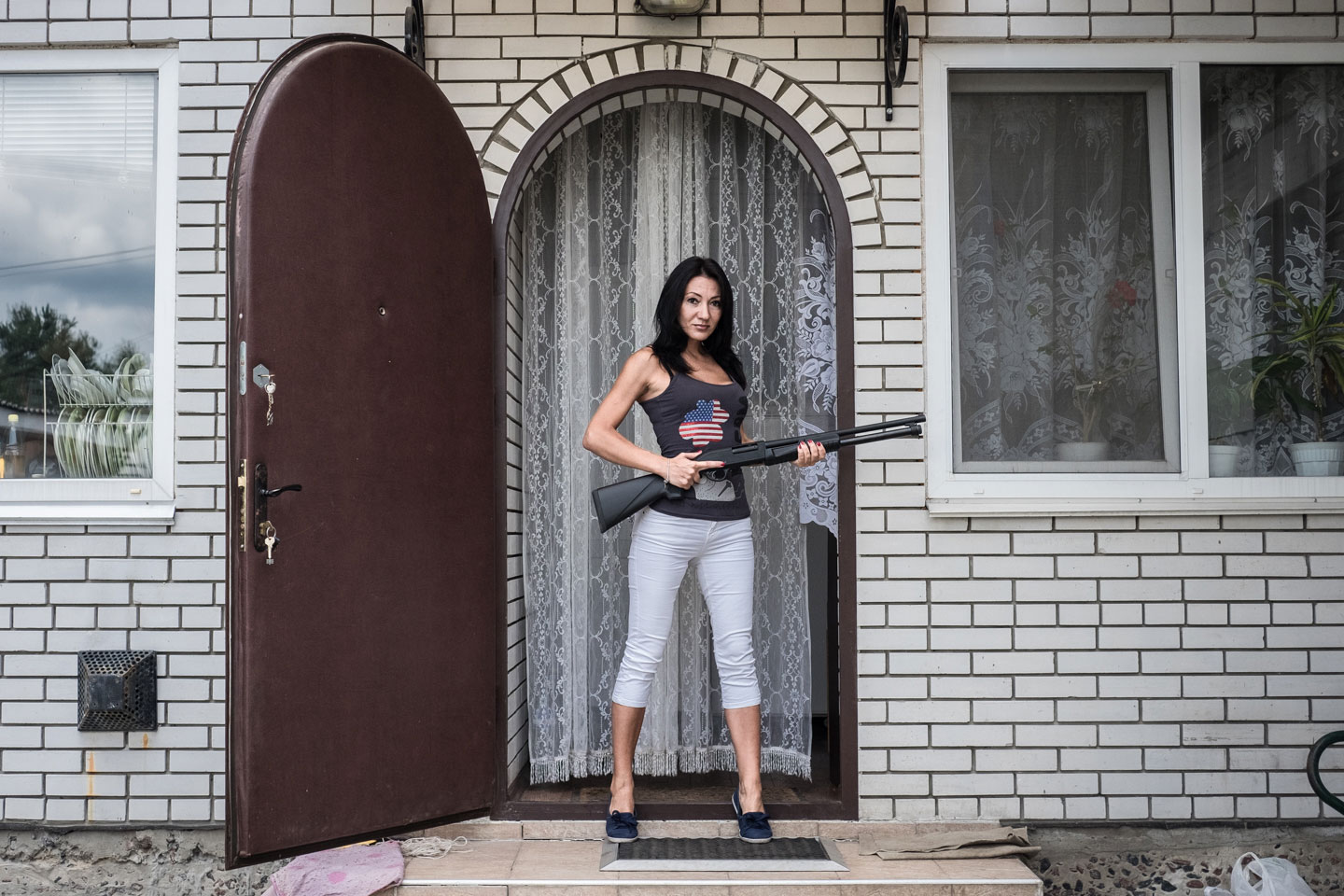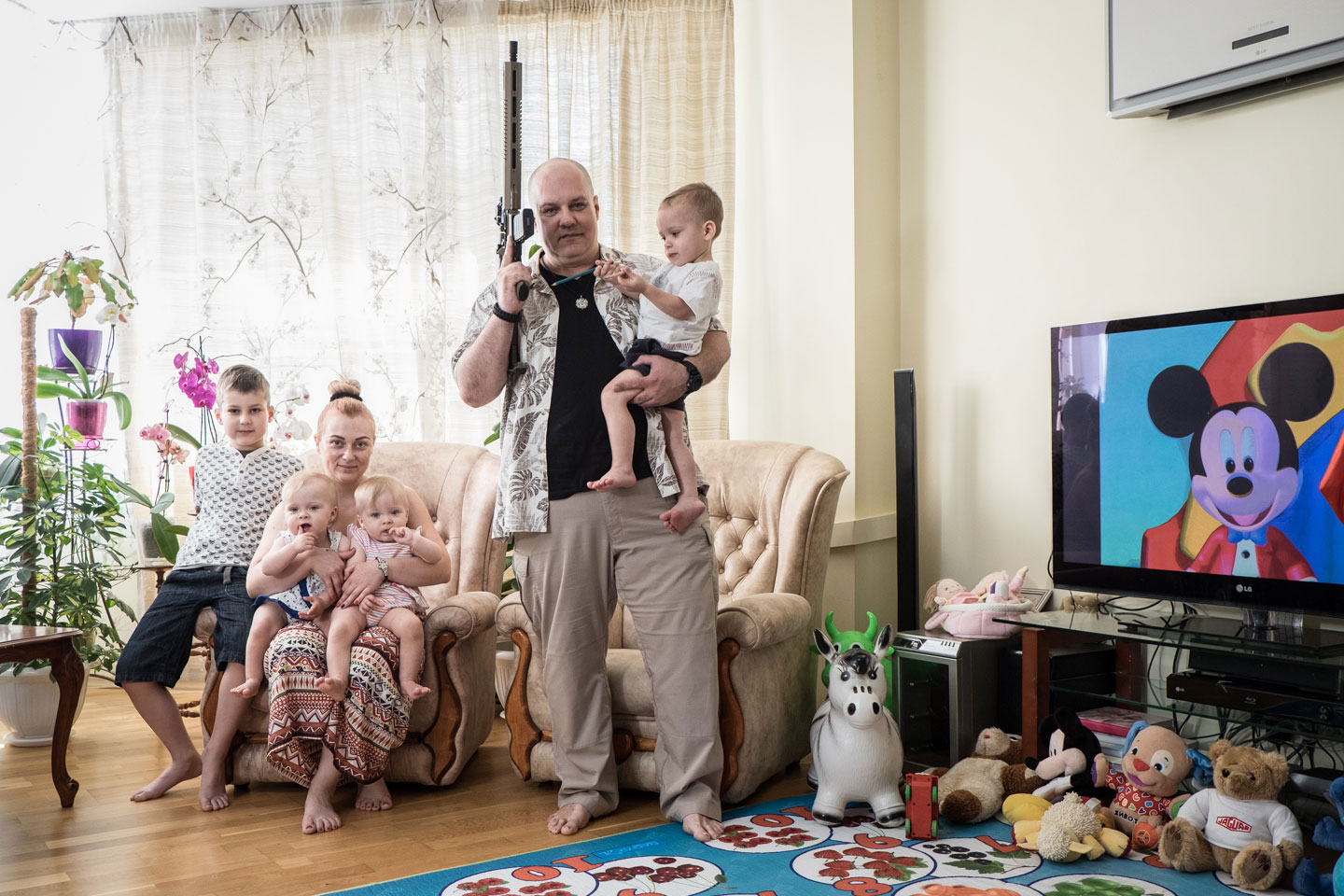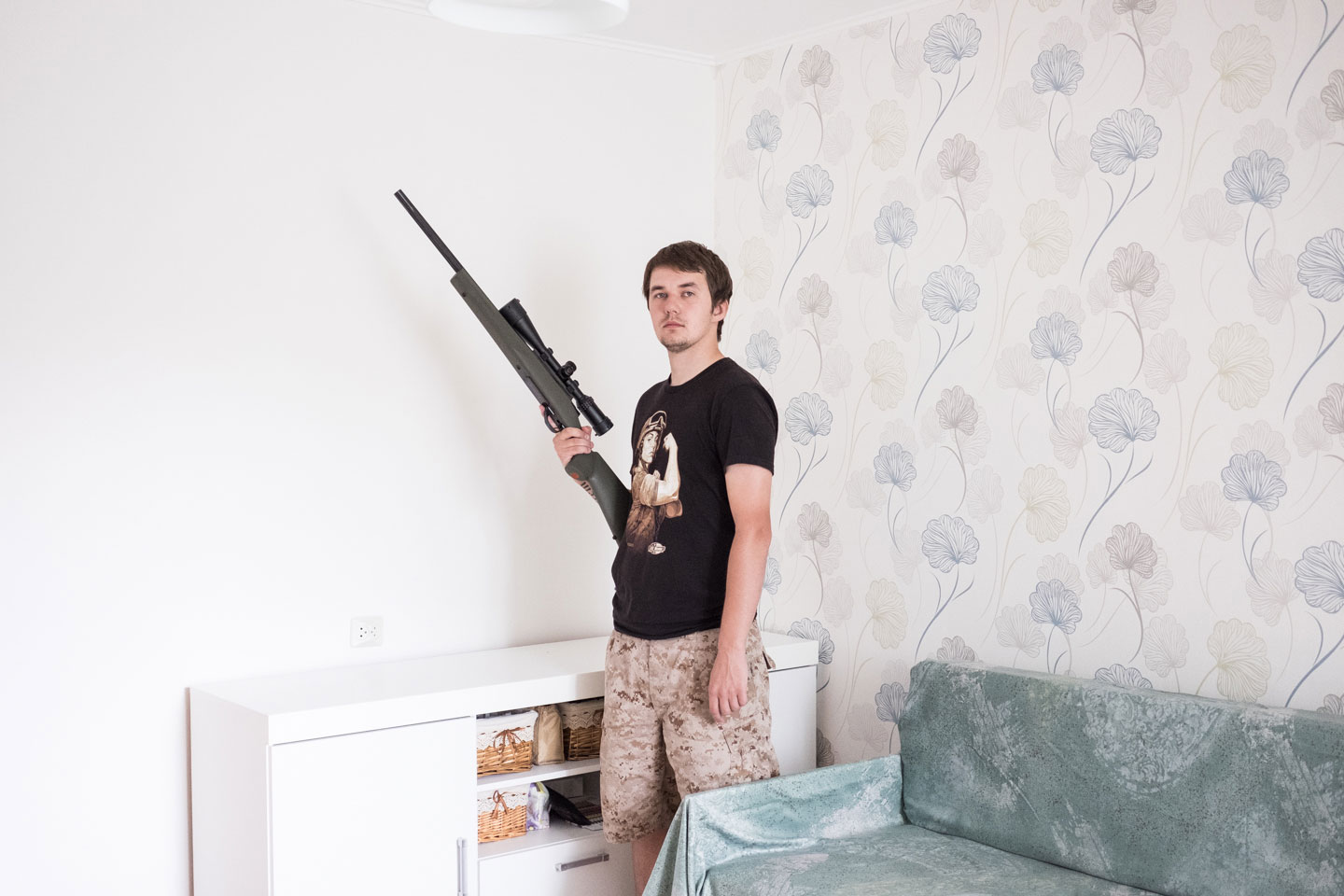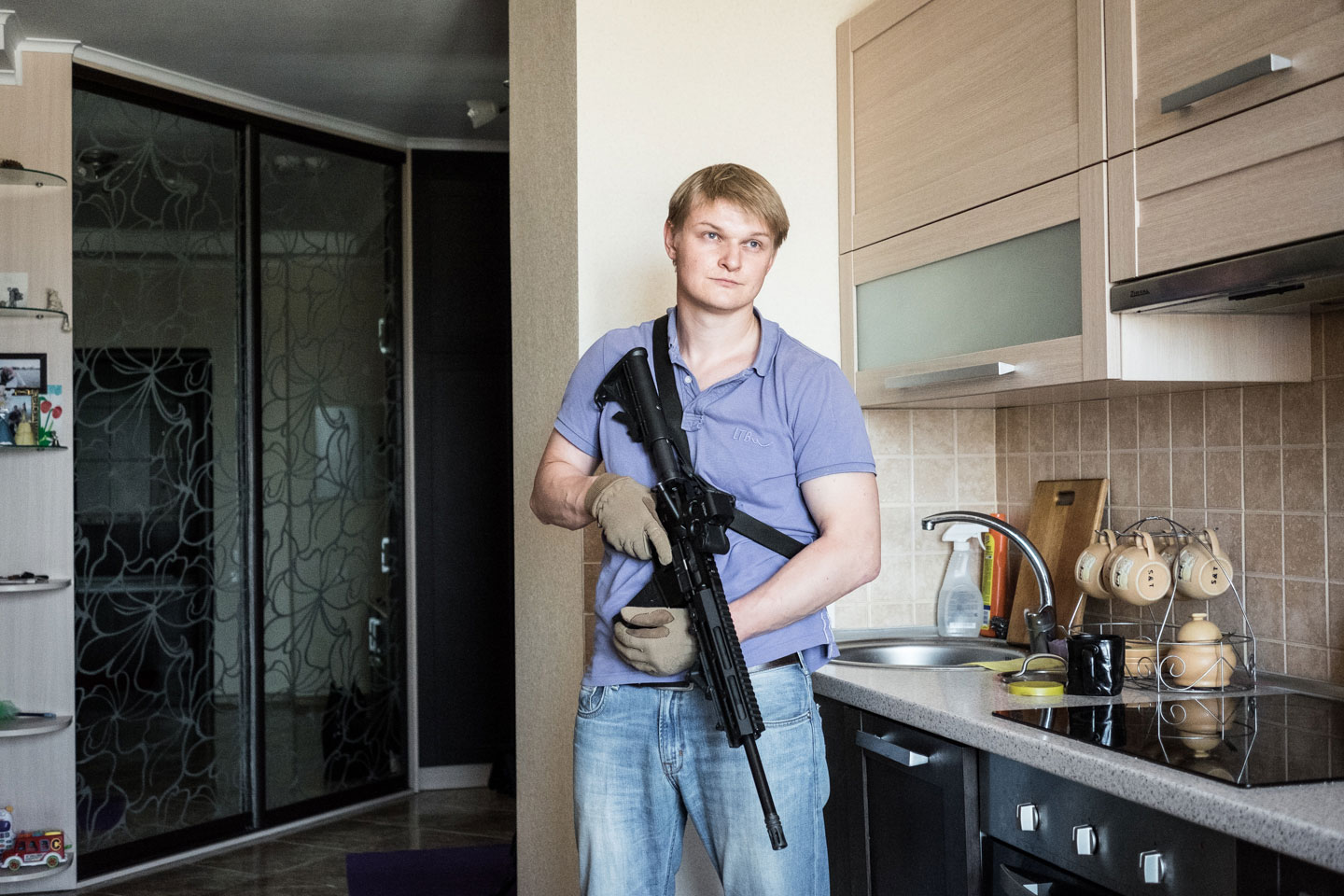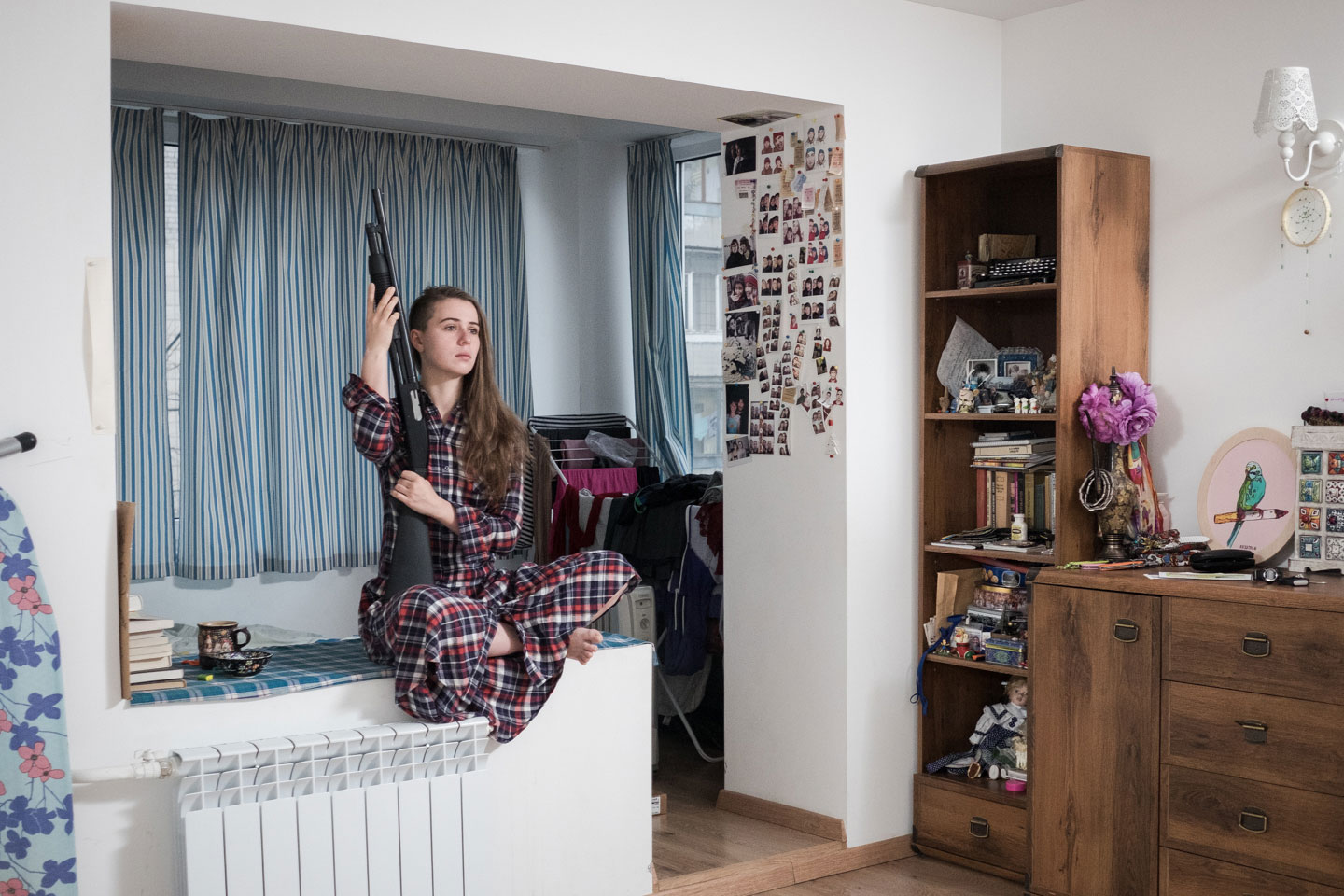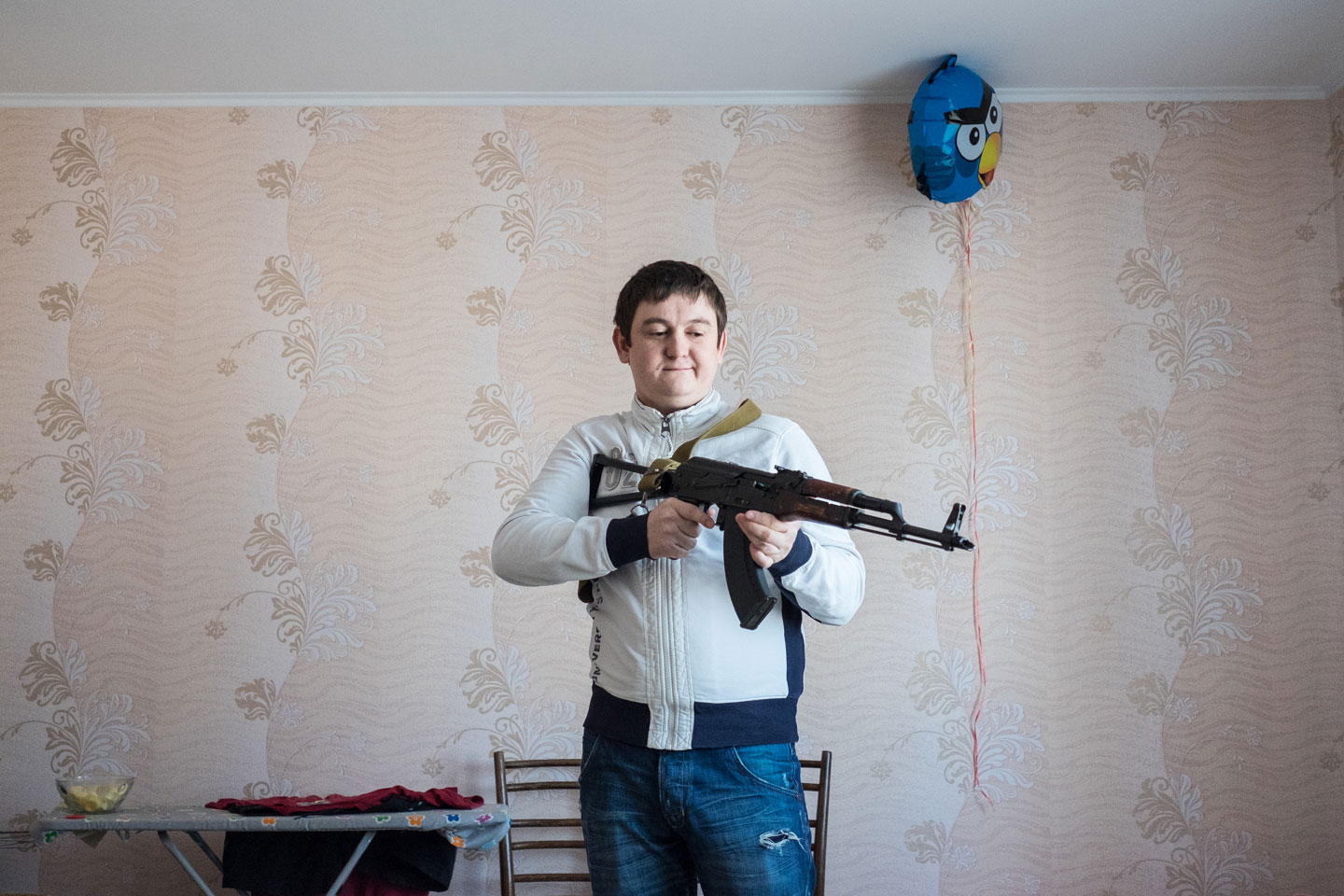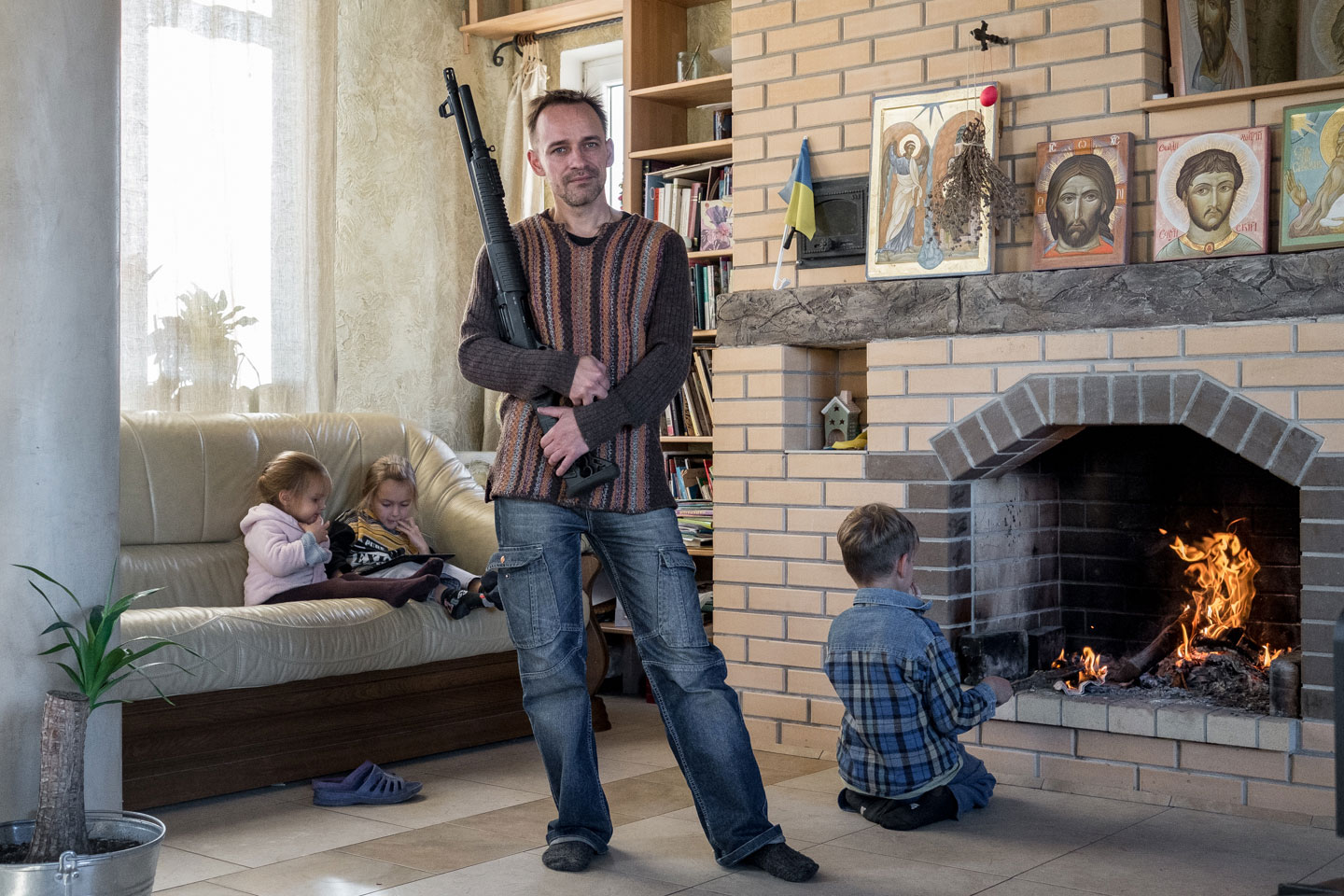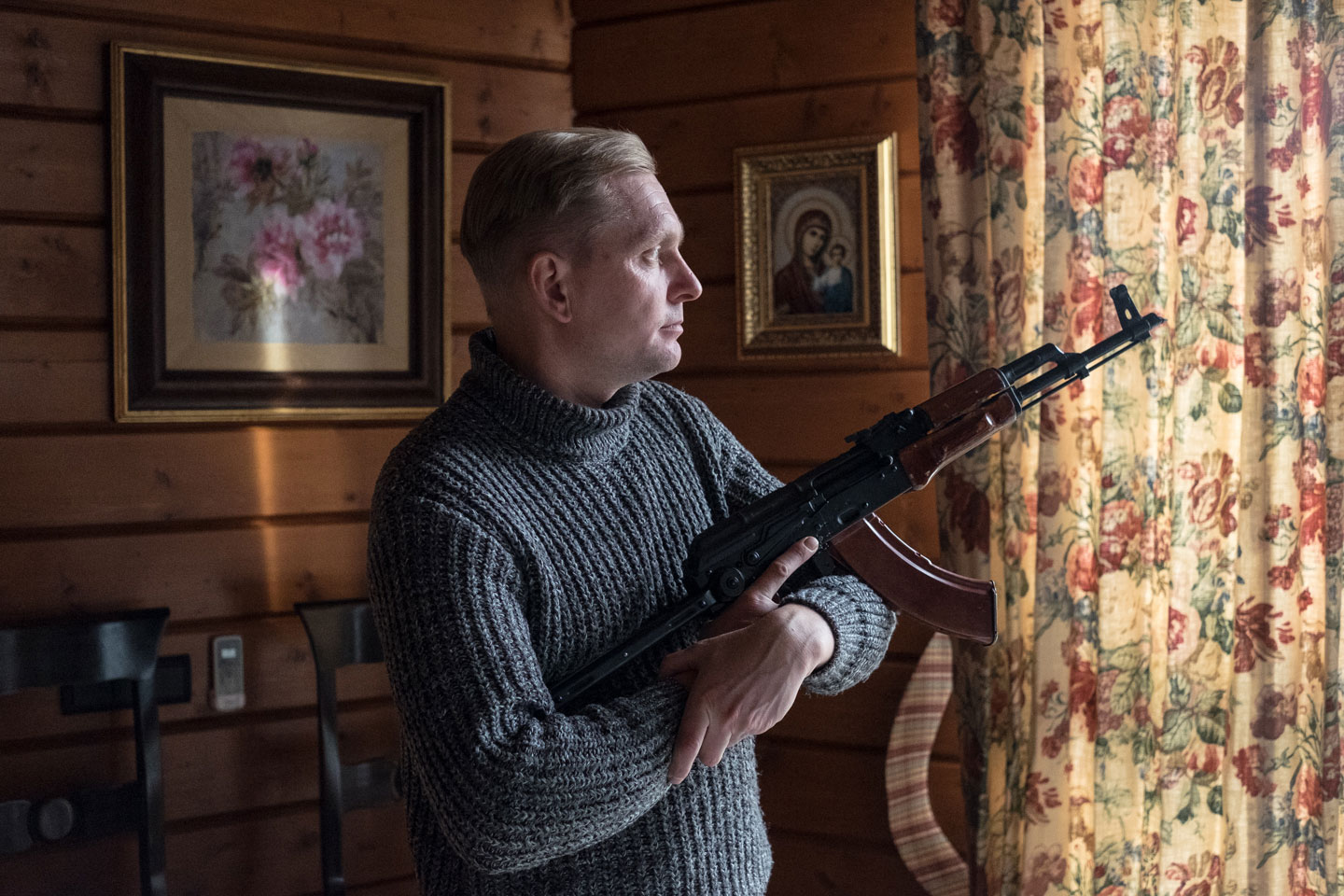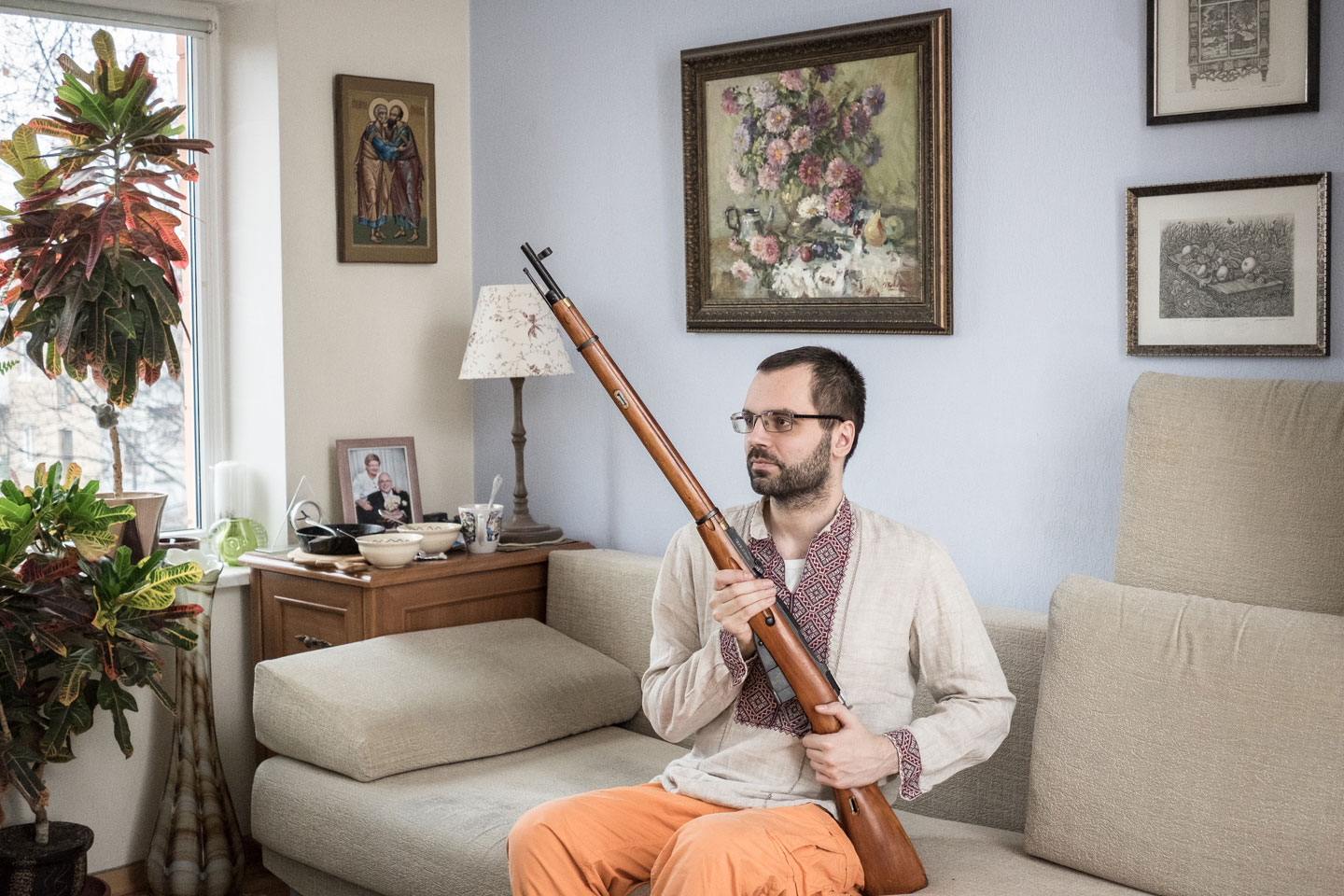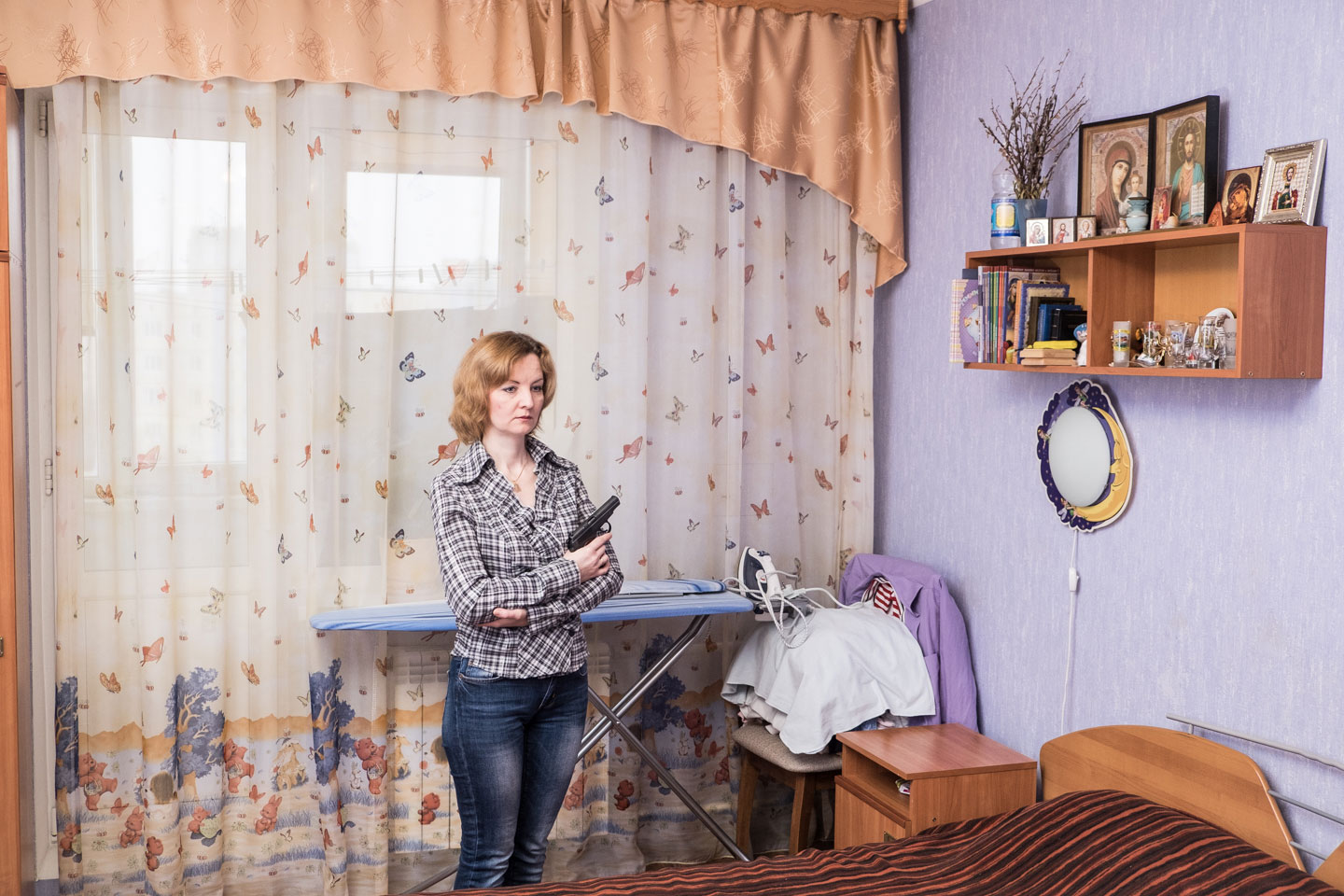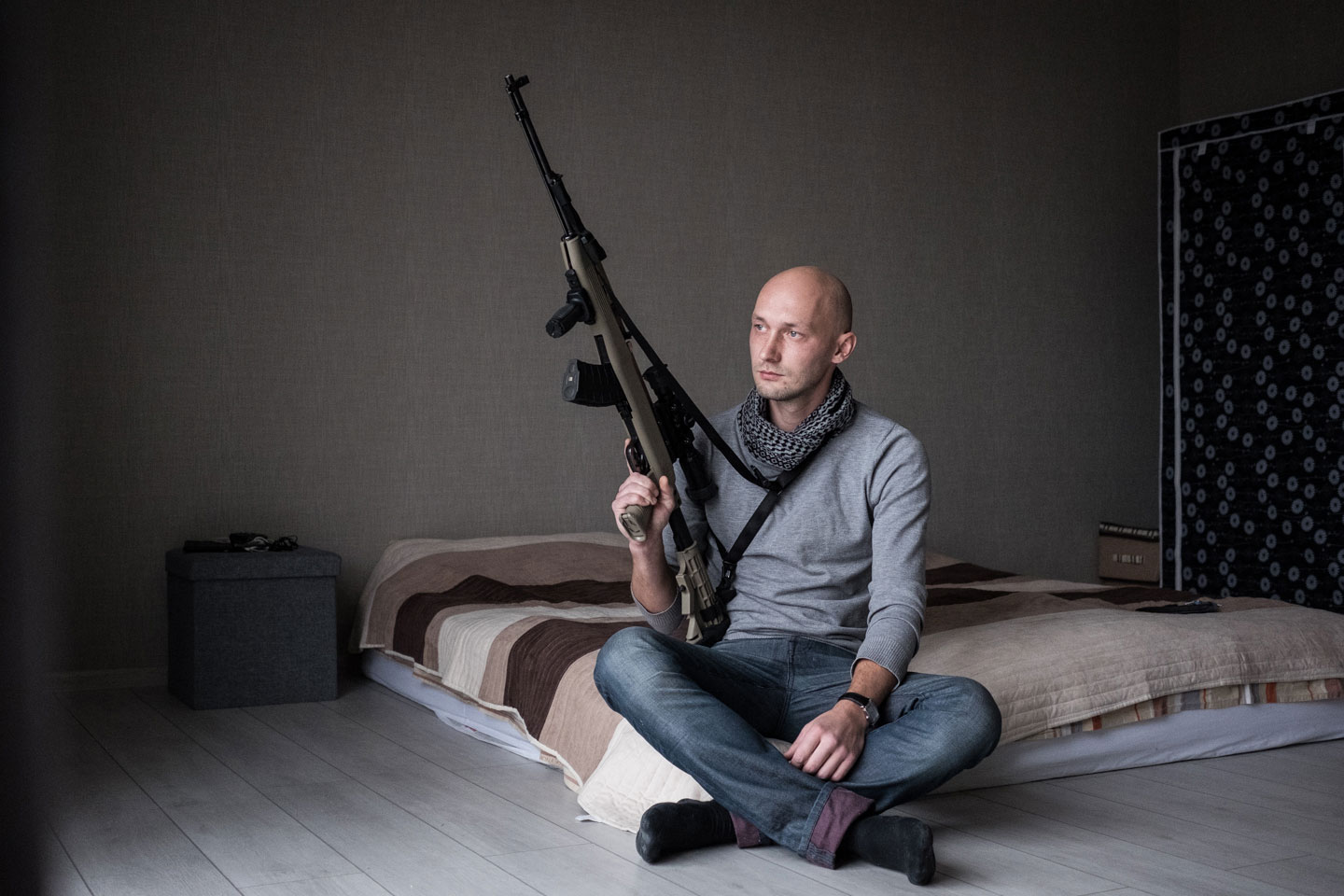 The media attention on the armed conflict between Ukraine and Russia in Ukraine's Donbass region has dropped considerably, but the conflict is still on and tensions run throughout the entire country. For his series of environmental portraits Amulet, 43 year-old Ukrainian photographer Andrey Lomakin photographed some of the civilians who, in an increasing number, are buying weapons to protect themselves and their families, should the need to use it ever come.

Hello Andrey, thank you for this interview. What are your main interests as a photographer? 
Hi, thanks for the invitation. My main interest, of course, is people. Most of my projects are related to social phenomena and people to some extent.


Please introduce us to Amulet. 
This is a project about Ukraine's firearm owners: all my subjects got the weapons they're holding for self-defense. But no Ukrainian law exists that regulates the purchase and use of weapons for personal defense. In my portraits, I wanted to show these individuals in their homes, with their families—all that they're trying to protect. I started this project in the fall of 2014, at a time when the war in the Donbass region had already started and the Crimea had been annexed. In that period, people began to be perceive the possession of a weapon as a necessity.
What inspired you to make a series of portraits of Ukraine's firearm owners? 
I've participated in the protests in Kiev's Maidan square as a photojournalist, and in one of those occasions I was threatened with a weapon by a policeman. I had a press card and a press sticker on my helmet, but that did not save me from an aggression: he pointed a rifle at my face. I was defenseless, like many on the streets of Kiev were at that time. The policeman didn't shoot and I was able to take a picture. After half an hour, two people were killed in the same place: I'm sure the police did it. No one had trust in the authorities and the police… And after the annexation of Crimea, the threat of an attack by Russia became real. The demand for weapons started to increase dramatically; I myself knew some friends who bought weapons for self-defense. I wanted to get to know these people and talk to them.
The Amulet portraits show a wide range of different subjects, including both men and women, singles and parents, young and not-so-young. How extensive is this phenomenon, and what did your subjects say were their reasons to own a firearm? 
More and more people are buying weapons. There is a war in the country: weapons have become a part of many people's lives. Their quotes can be read in the captions for more detailed explanations of why they decided to purchase one; in general, their intent is to protect their families and homes.
Can you talk a bit about your photographic approach to making the portraits? What did you want your images to capture? 
Before shooting the portraits, I briefly talked with my subjects, not just about owning a weapon, but about other things as well. We would have some tea or coffee together. That was beneficial for the work—it helped to create a sense of trust.
I wanted to show people inside their homes because the details of the interiors have great meaning—they tell a lot about who lives there. As you can see in the pictures, these are ordinary people, in ordinary houses, at an unordinary time in history, even though some tend to think that anyone with a weapon is a maniac who dreams to shoot someone.


Did you have any specific references or sources of inspiration in mind while working on Amulet?
No. I realize that works with a similar theme have been made several times in the past by other photographers; but this is what was happening in my country. People in Ukraine were buying weapons for a specific reason: everyone was waiting for a big war. I had to document this. The first portrait I took was of a friend of mine; it took a long time to make, but it helped me understand what I wanted to show in the photos.


How do you hope viewers react to Amulet, ideally? 
I've seen different reactions so far; some even think I did it for money, to promote the interests of arm sellers! I haven't had a chance to see how Ukrainians would react, though: not one Ukrainian media outlet published the project. It turned out to be interesting to American, Swedish, Canadian and German media, but not Ukrainian. The only time that I could show the project in Ukraine was at the Odessa/Batumi Photo Days.


What have been the main influences on your photography?
Perhaps the fact that I realized that my work is a reflection of myself. Photography is an instrument that helps you understand who you are and give answers to many questions.


Who are some of your favorite contemporary photographers? 
Alec Soth, Donald Weber, Alexander Chekmenev, Antonin Kratochvil, Paolo Pellegrin, Alex Webb.


Choose your #threewordsforphotography.
Depth. Light. Life.