Photos by Romke Hoogwaerts
This Is the (Photo) Story of the World's Biggest Bonfire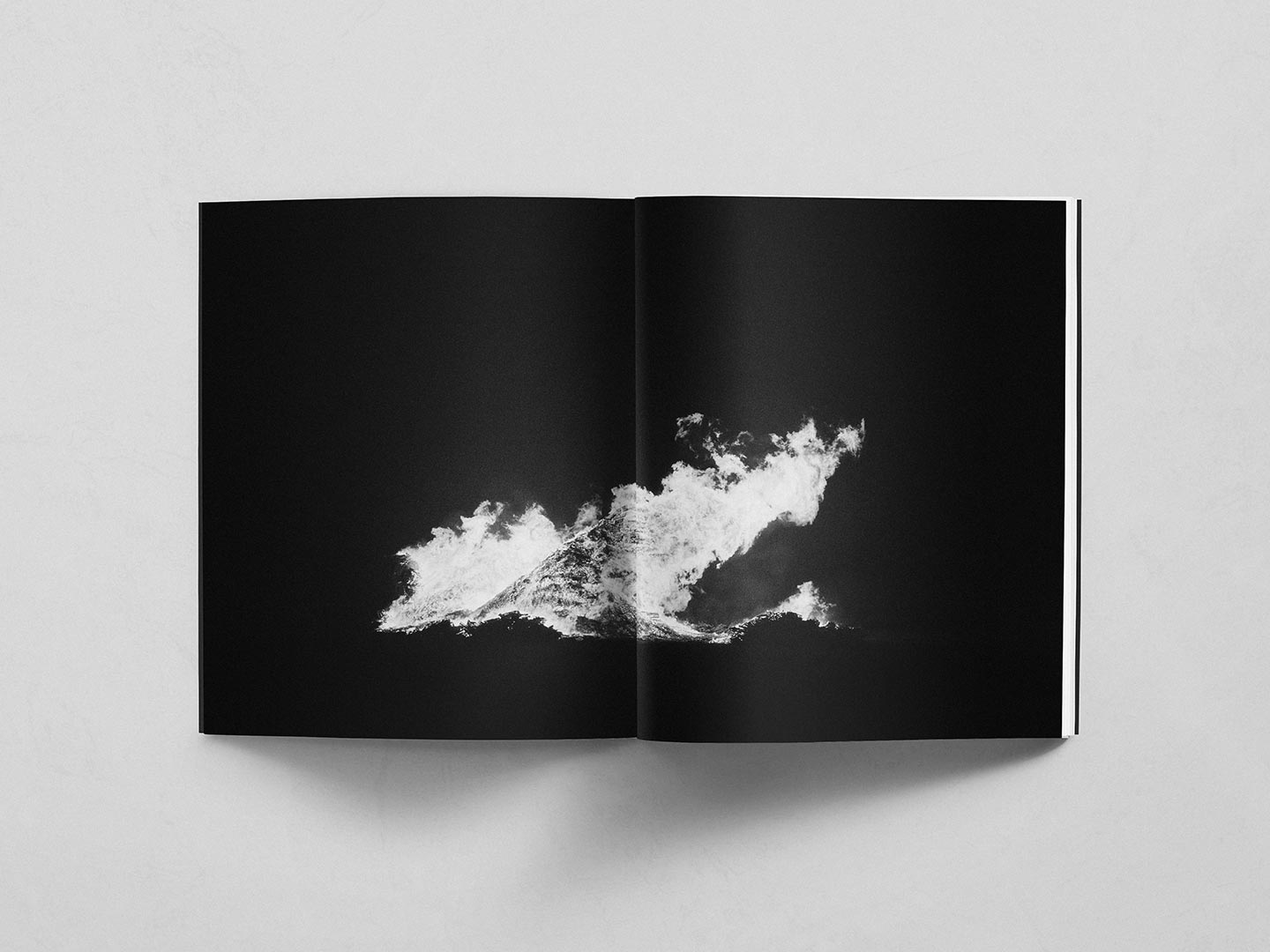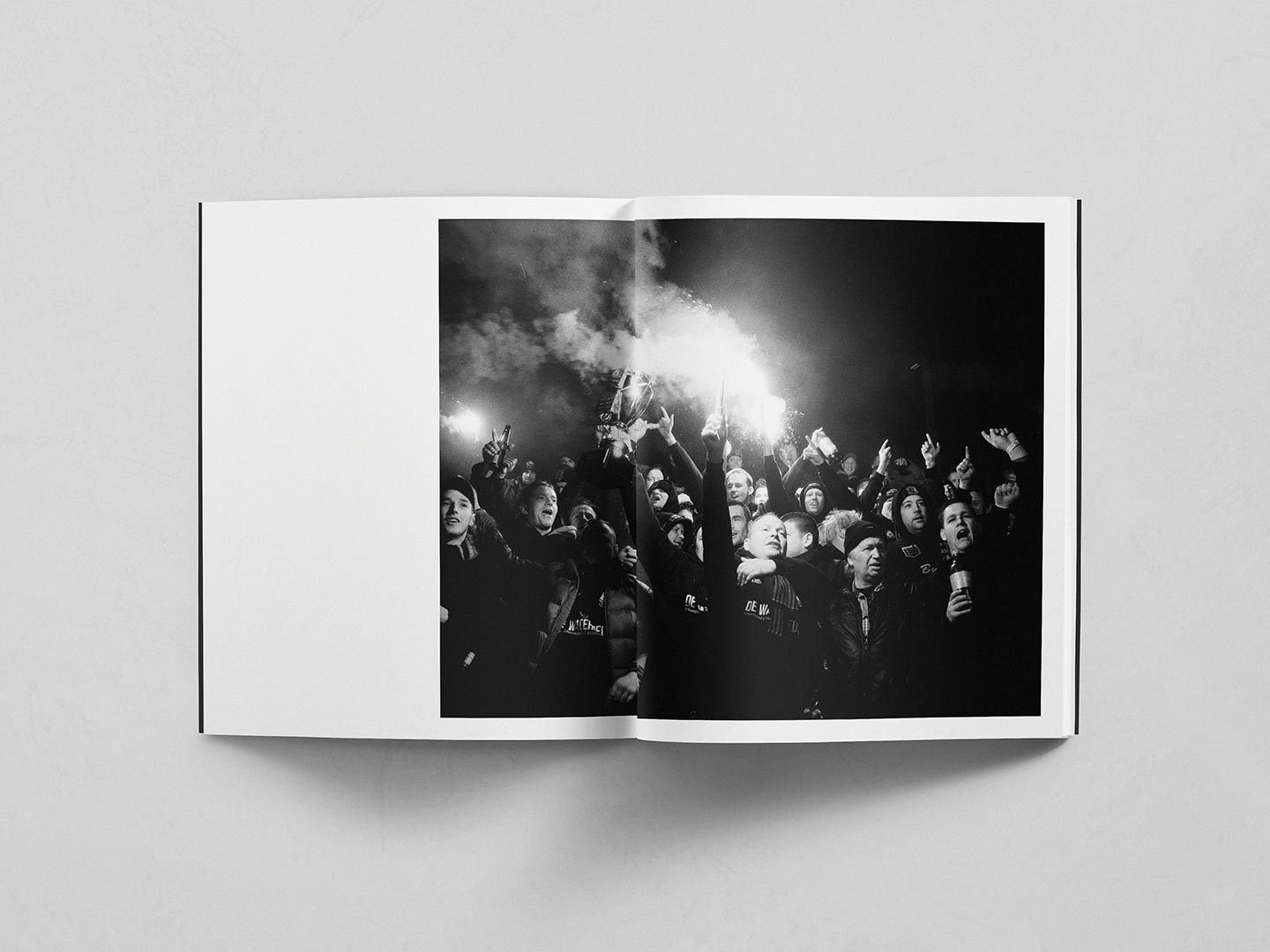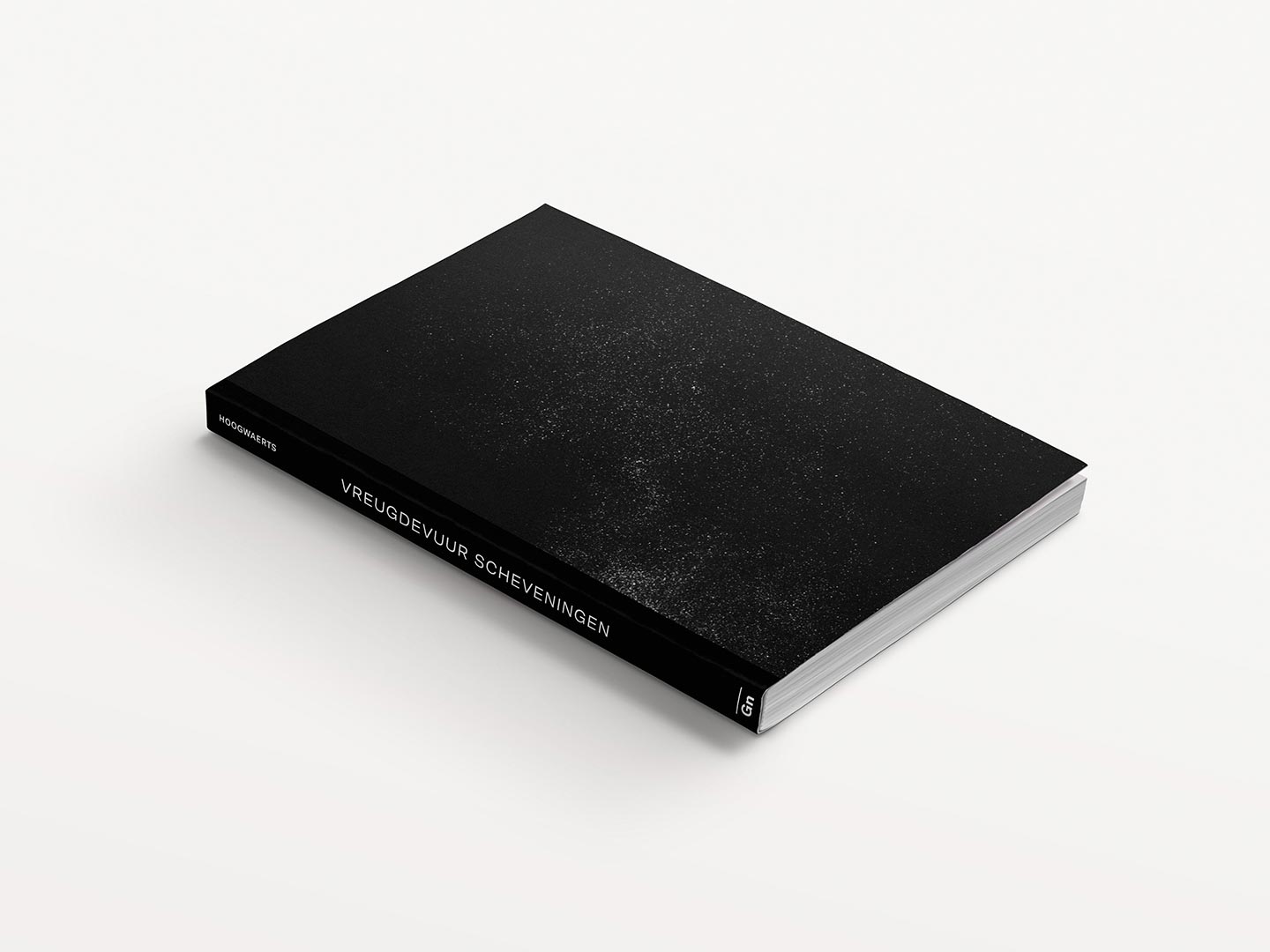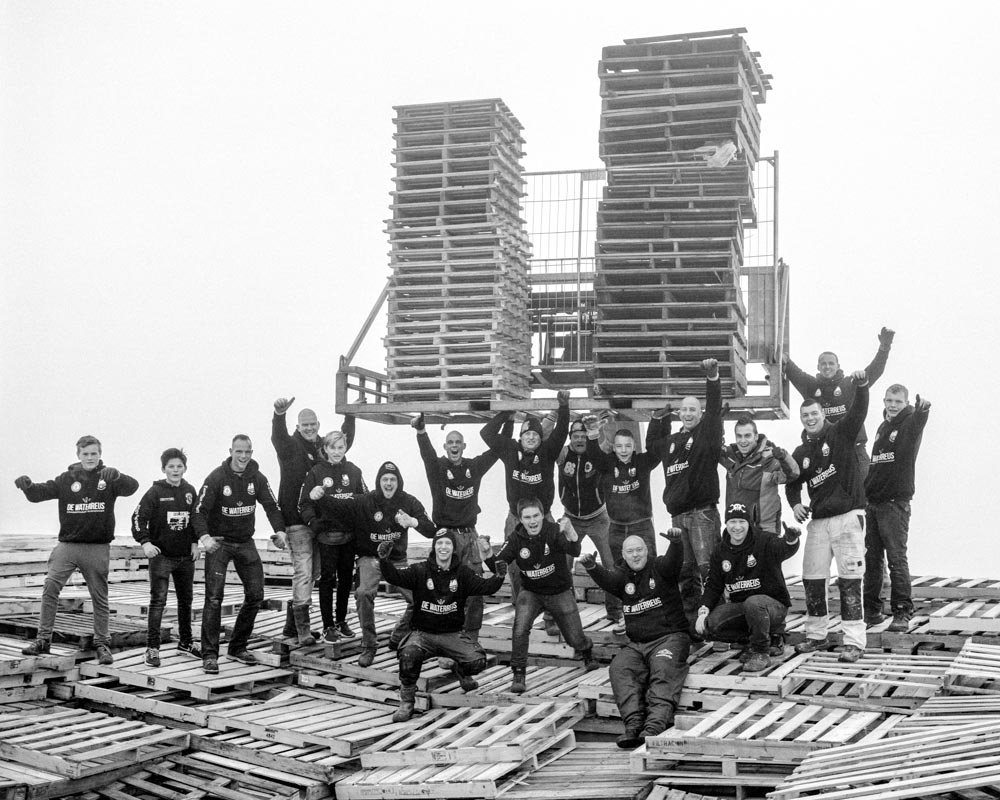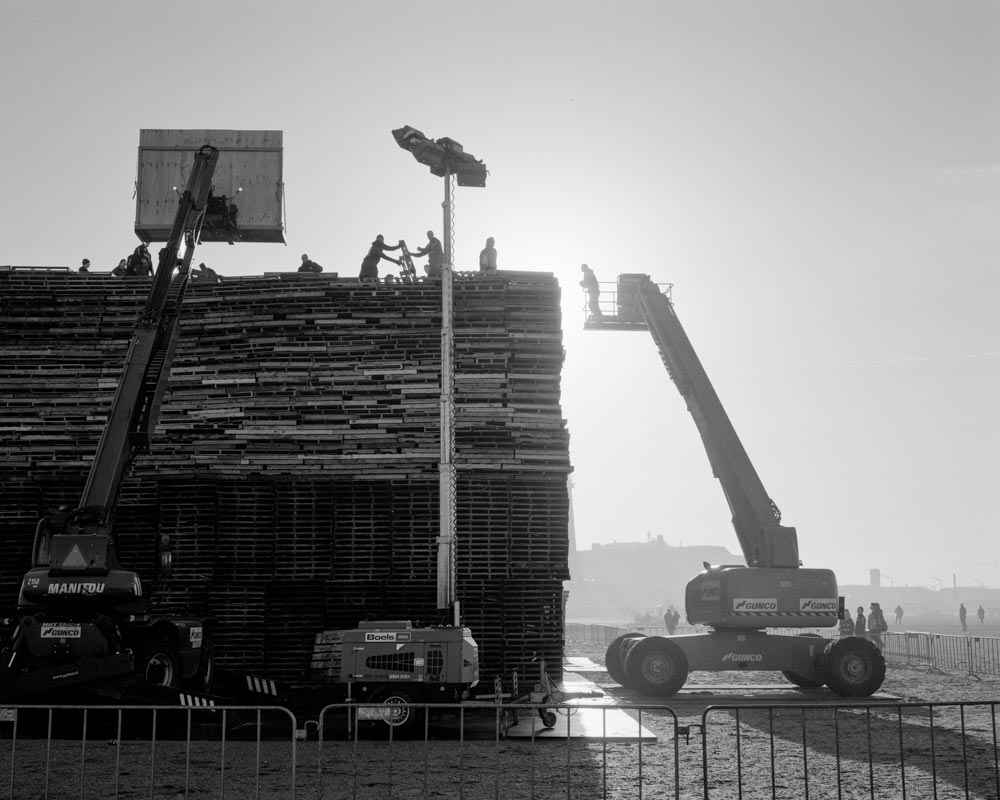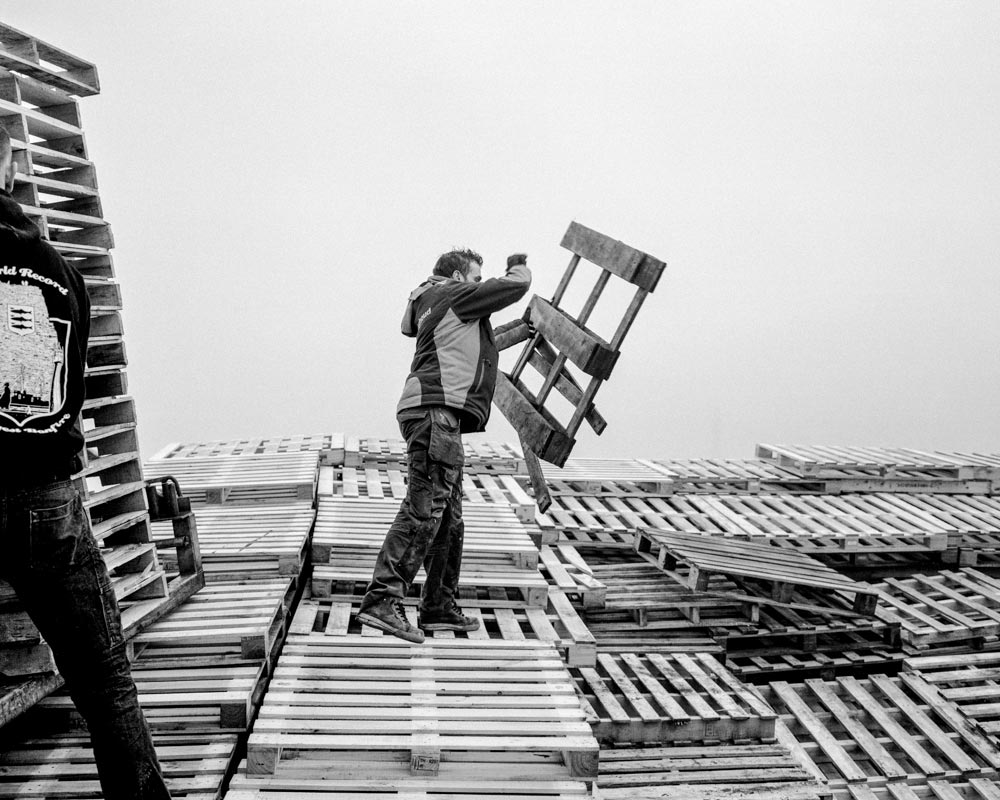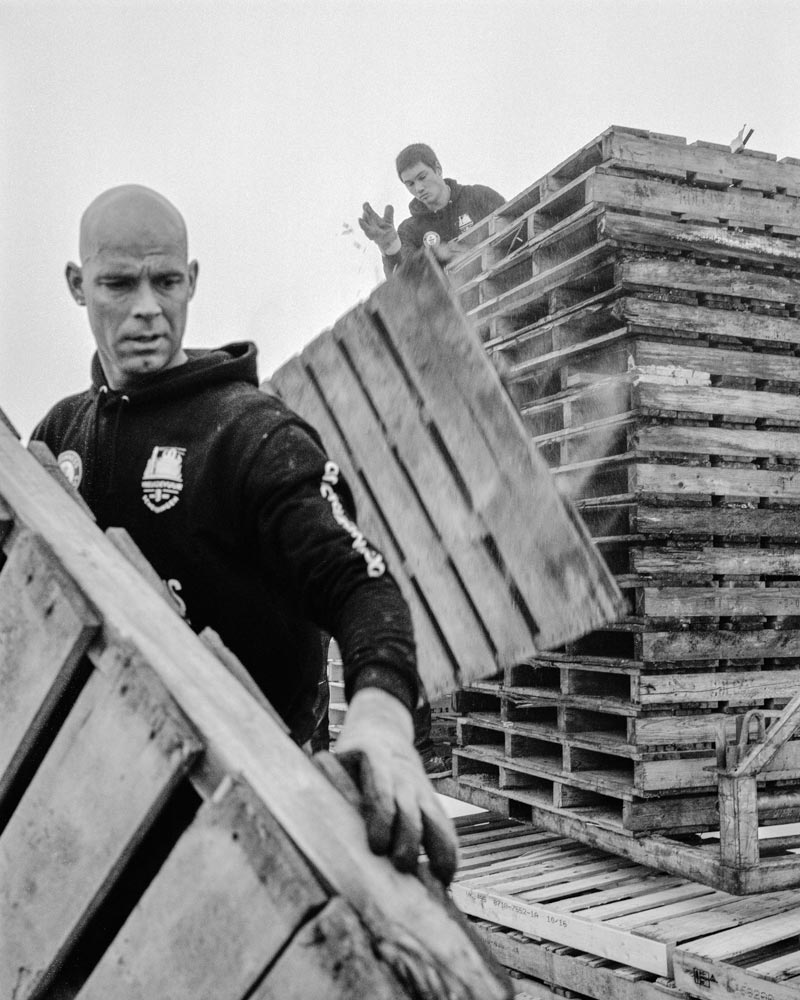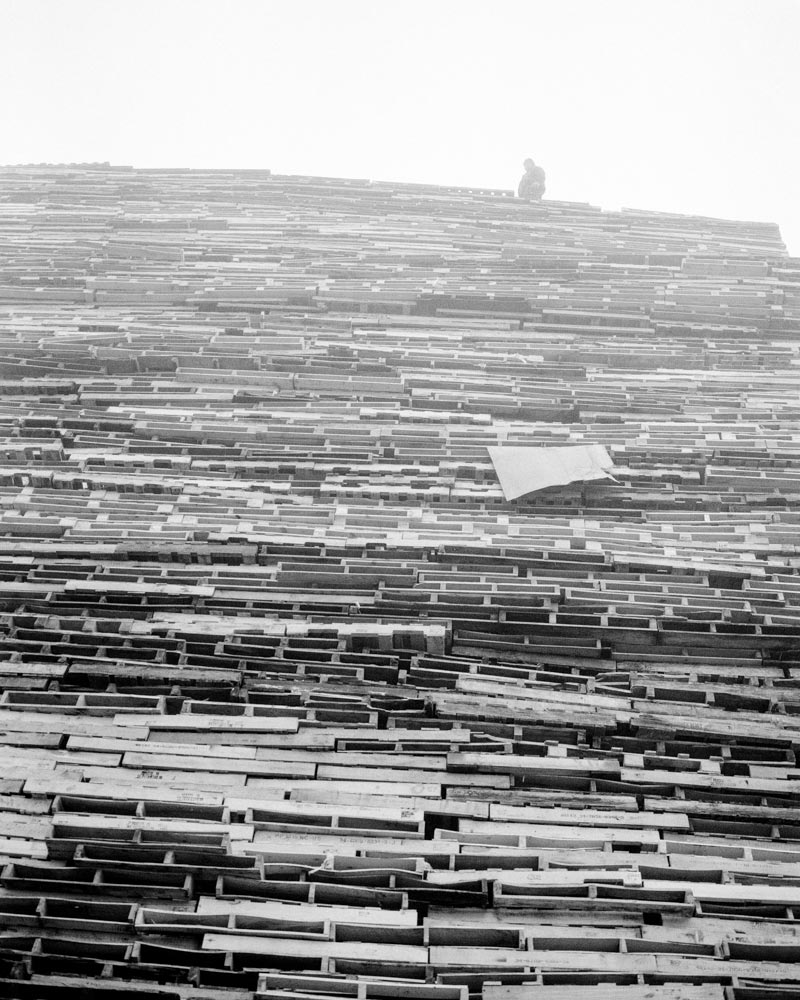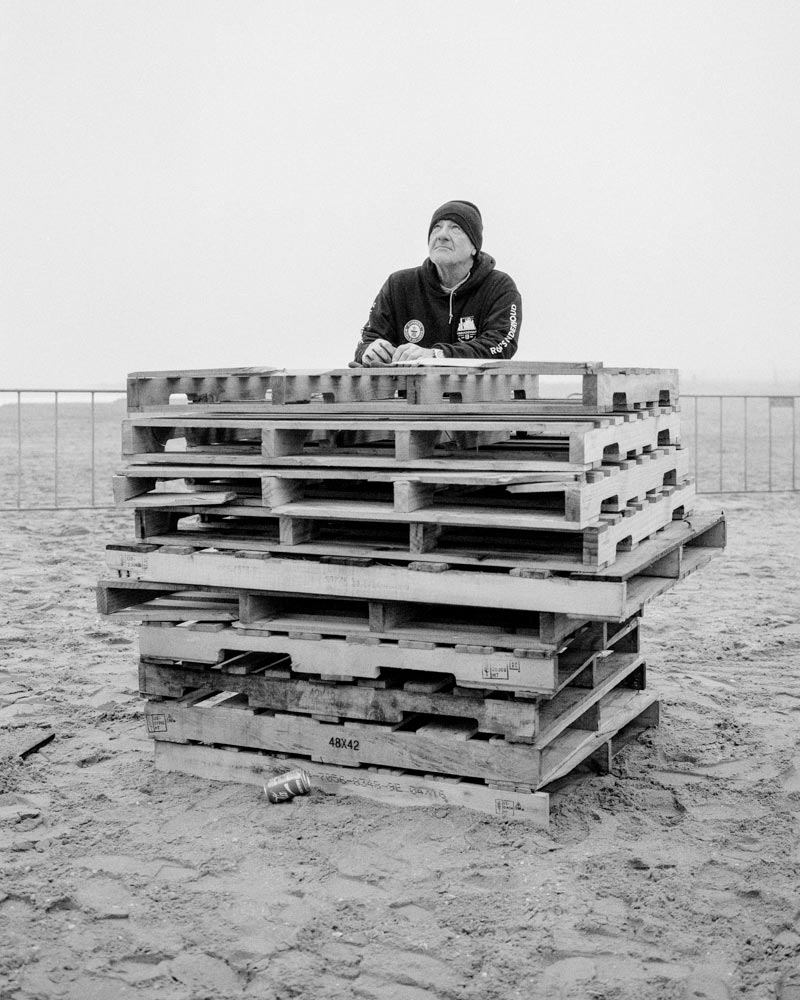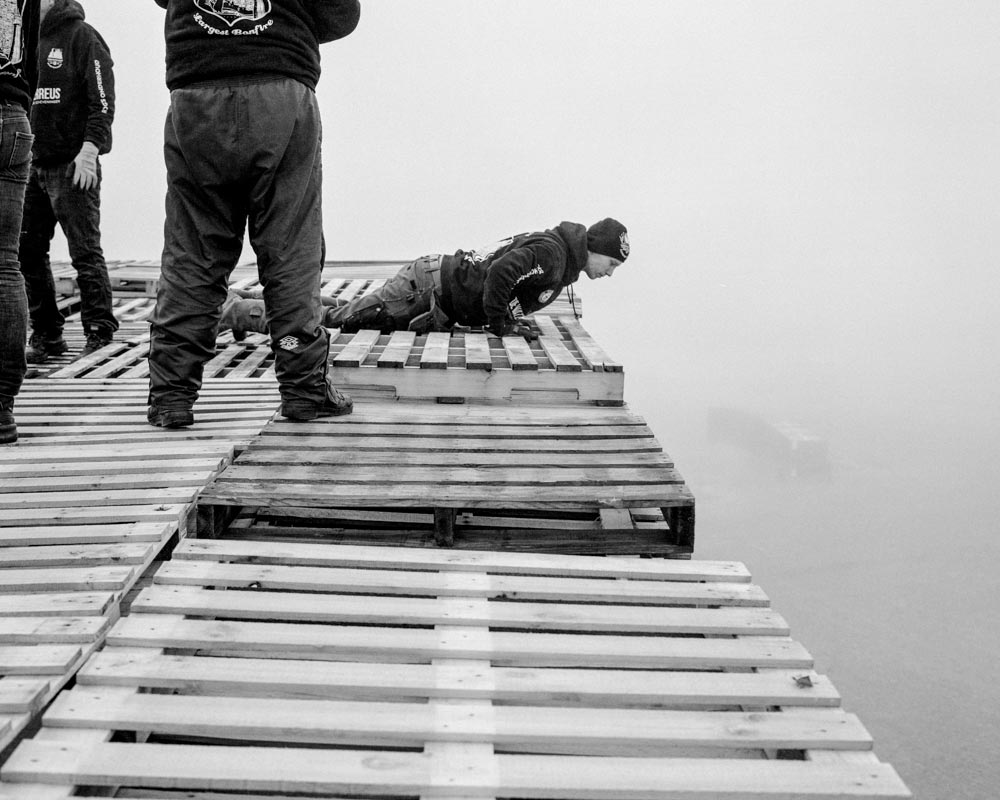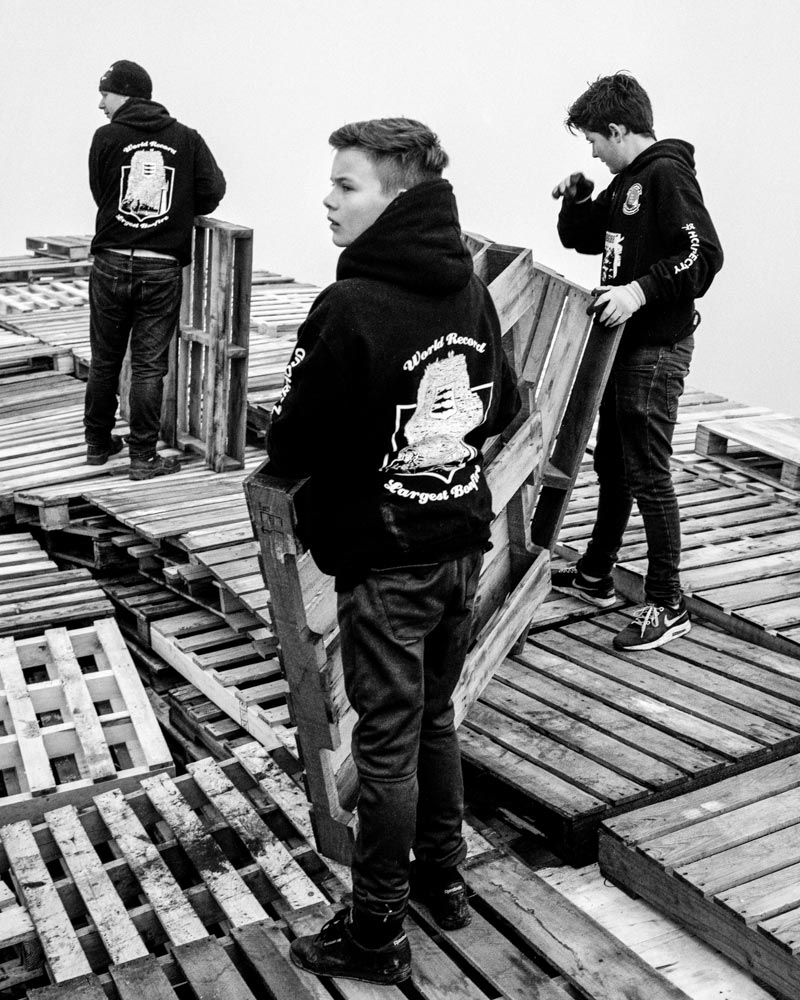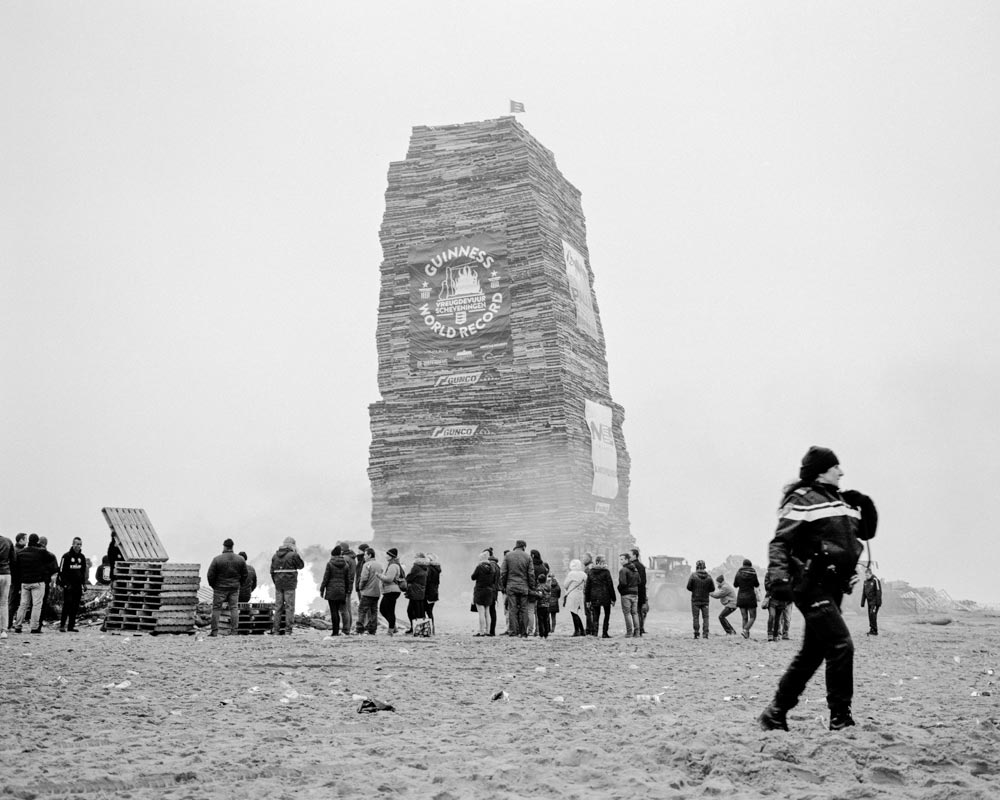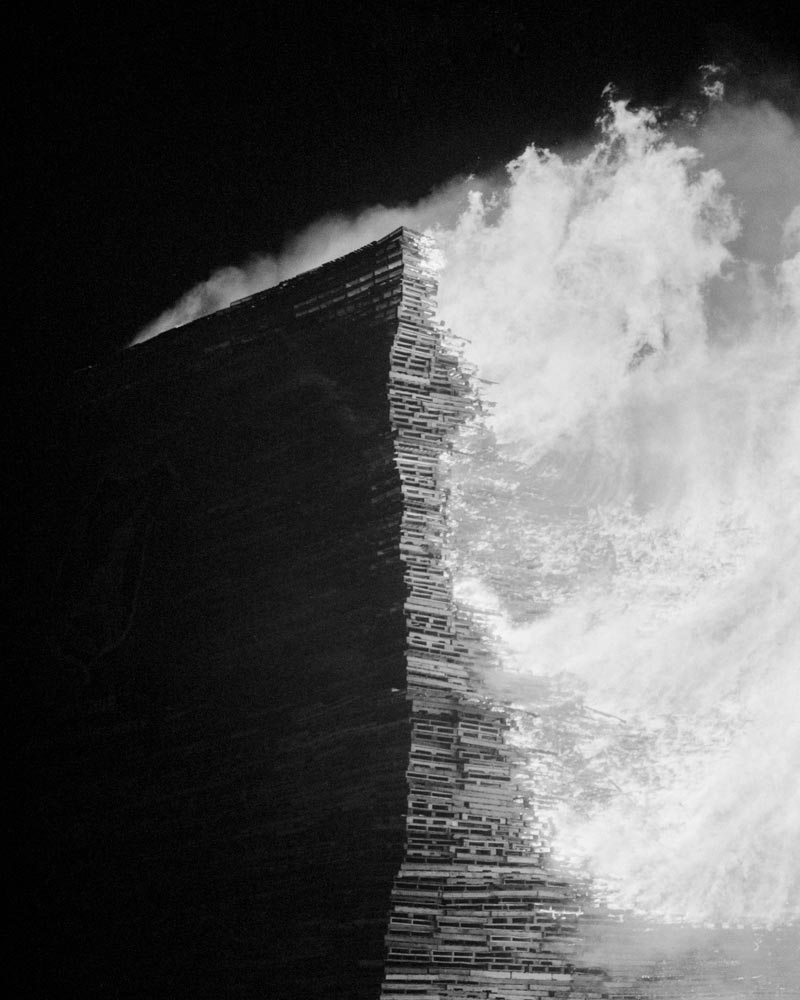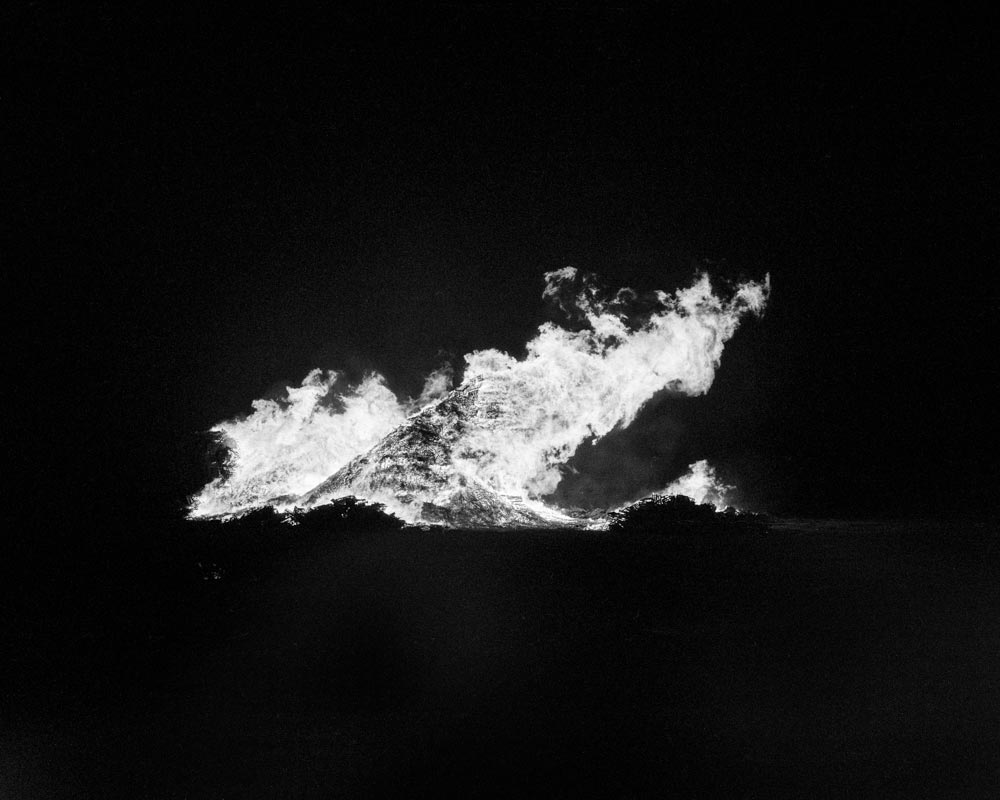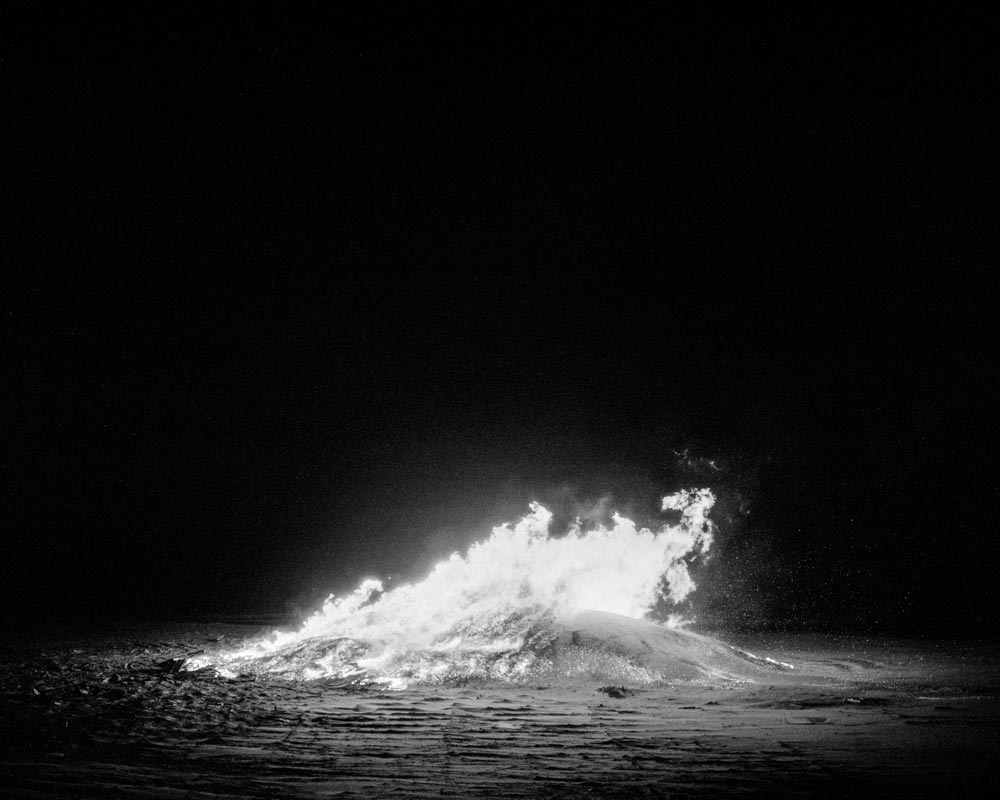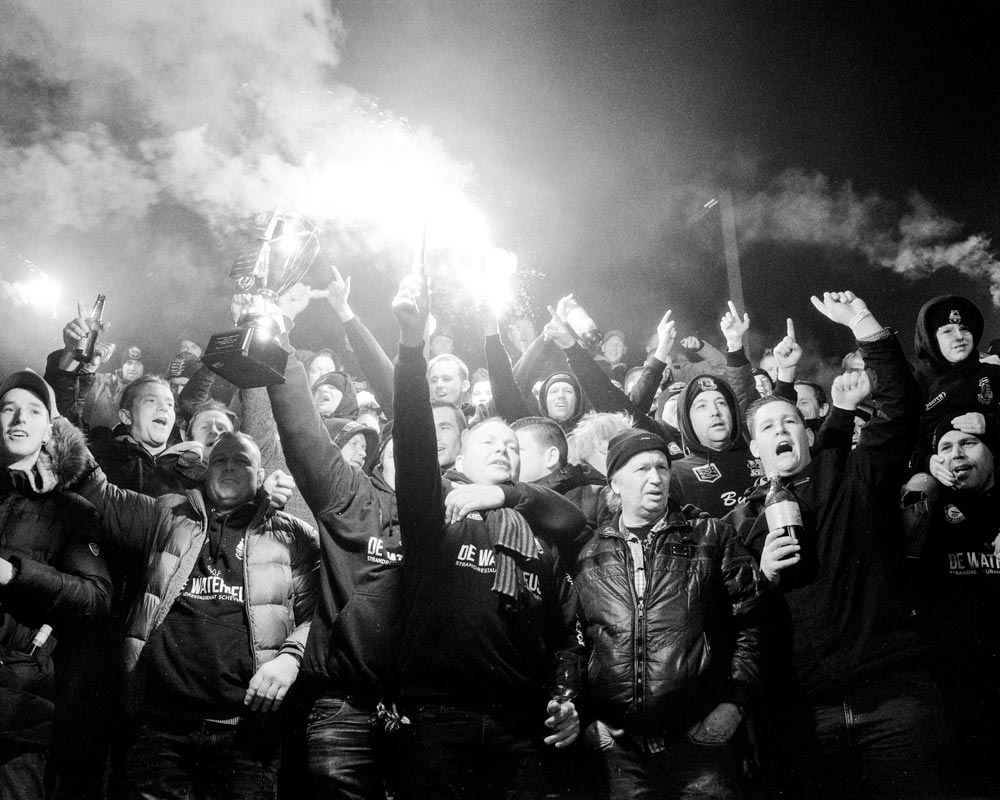 Are you looking for a publisher for your next photobook? Enter the current #FotoRoomOPEN edition and you may have your work made into a book by publisher Gnomic Book. Submissions close next 30 September!
Vreugdevuur Scheveningen, the latest photobook by 28 year-old Dutch photographer Romke Hoogwaerts published by Gnomic Book (buy your copy), documents the unique way that the Dutch city of The Hague celebrates the beginning of the new year: starting on December 26th, two different teams—one for Scheveningen, the other for Duindorp, two local neighborhoods—compete on the city's beach to build the biggest tower of pallets, which they then set on fire on New Year's Eve night. As of today, these bonfires are the largest in the world.
Romke decided to make a project about the bonfire's history after seeing it in person for the first time in 2013. "I was not expecting to see it. I was walking on the beach on New Year's Eve with my dad and there it was in the distance. He told me, better to stay away, they're hooligans. Let's just say I'm not great at taking advice." Originally, the bonfire tradition was very different. There were no teams—just people who would rush to collect the discarded Christmas trees to burn on New Year's Eve night. The Kerstbomenjacht (translated as 'Christmas tree hunt') often became violent and slipped out of police control. "As it turned out, my father was involved with the Kerstbomenjacht madness until a friend of his died in a police chase." The Christmas tree hunt then became the much less violent bonfire rivalry that it is today.
The book's title Vreugdevuur Scheveningen ('vreugdevuur' is Dutch for bonfire) is simply the name of the team competing for the Scheveningen neighborhood, which is were Romke's late grandfather was born. "My book has an archival component to it that tells the whole story of the New Year's Eve bonfire tradition. My idea was for my pictures to echo those archival photographs so that there was a deeper sense of generational continuity. This is why I shot it in a somewhat traditional black and white style, although I have to say I also do really enjoy shooting that way."
Besides the pictures, Romke also created a short documentary film—you can see an excerpt below. "The photographs, just like the video documentary, are a study of the tower's construction, the volunteers and the immediate surroundings. It is a complete story that traces the events from start to finish of what happens there on the beach, and of course, the magnificent fire. It's hard to describe how powerful the fire is. It is trance-inducing. It's something very few people will get to experience, so I hope I translate the experience in my book and film."
Specifically about the book, Romke says it is "loosely inspired by mid-century photo essay books, but takes a more stripped-down, contemporary style. It leads with a long sequence of around 90 photographs of mine, printed using duotone lithography. The book ends on a text section with a historical essay, complemented by archival photographs, and a reflection of my time shooting the tower the first year, with additional outtakes of my own. It has 164 pages, with a medium size at 8.2 by 10 inches, and I really wanted it to be a softcover book—modest, but full of life."
Ideally, Romke hopes viewers will respond to the work "with a mixture of wonder, transfixion and mild horror. Such a tradition is unlikely to take place anywhere else in the world—it is too dangerous and absurd. It requires this specific historical context and societal complex. Even in Holland it is surprising to see it exist because it runs against the country's strong environmental ideology. It also represents brotherhood and this poetic release of working-class anger and frustration. It's just this unreal thing and I hope viewers are as amazed about it all as I am."
Romke's leading references for Vreugdevuur Scheveningen were "the archival images I was looking at, especially by the legendary local press photographer Jos van Leeuwen, and mid-century photo essay books. But I can also point to inspiration from Pierre Le Hors' Firework Studies and John Duncan's Bonfires. For my video work, Dana Lixenberg's three-channel film for Imperial Courts was a major inspiration."
As a photographer, Romke's main interests are "telling stories, of course, and showing societal attitudes that people may not be aware of. I'm fascinated by all kinds of photography and I've long been involved in editing and publishing the works of other photographers. I can't explain why I'm pulled towards shooting documentary in my own work but it feels most natural to me. I feel particularly drawn towards shooting in Holland, my home country, probably because I've never lived there."
Some of Romke's favorite contemporary photographers are Mark Peckmezian, Jody Rogac, Erik Tanner, Stacy Kranitz, Elle Perez, Sean Vegezzi, Ike Edeani, David Kasnic, Bobby Doherty, Farah Al Qasimi, David Brandon Geeting, Jordan Baumgarten and Amy Li. The last photobook he bought was You Are Master of the Birds and All the Animals by Shane Rocheleau, another Gnomic Book publication.
Romke's #threewordsforphotography are:
Burn. Burn. Burn.