Photos by Susan A. Barnett
What Does Your T-Shirt Say About You?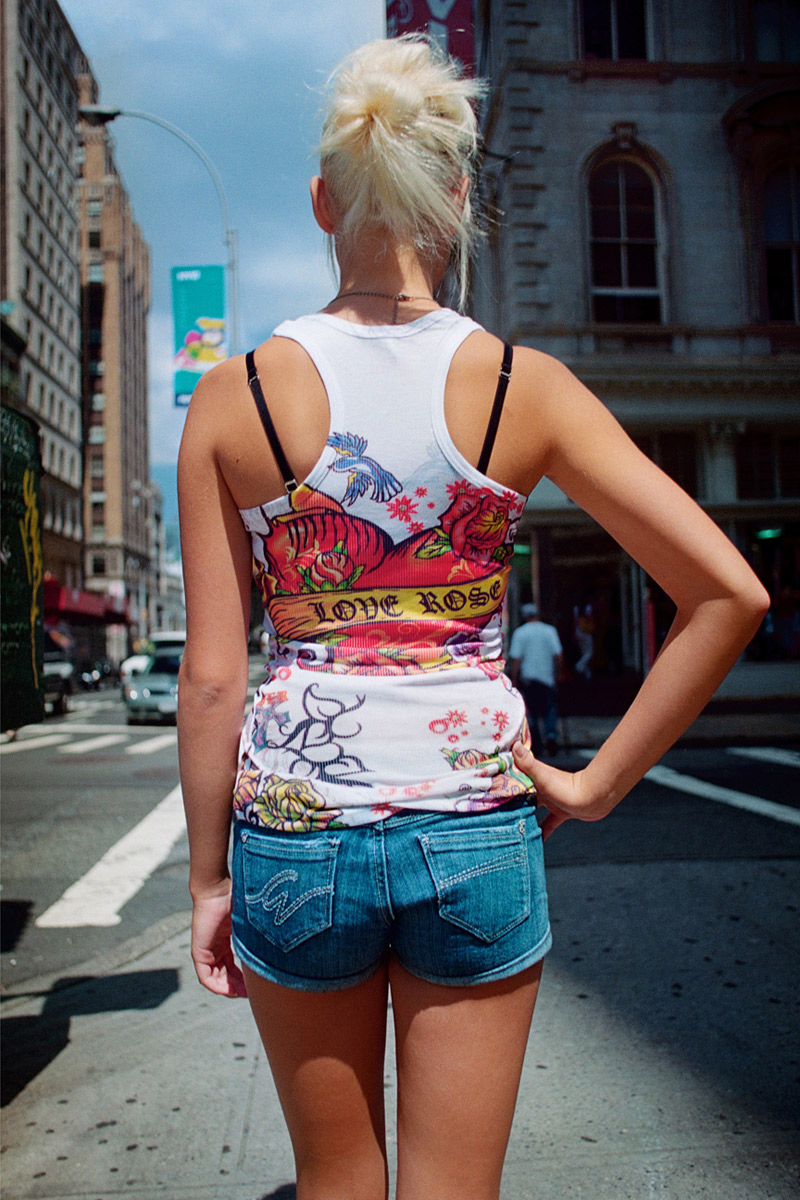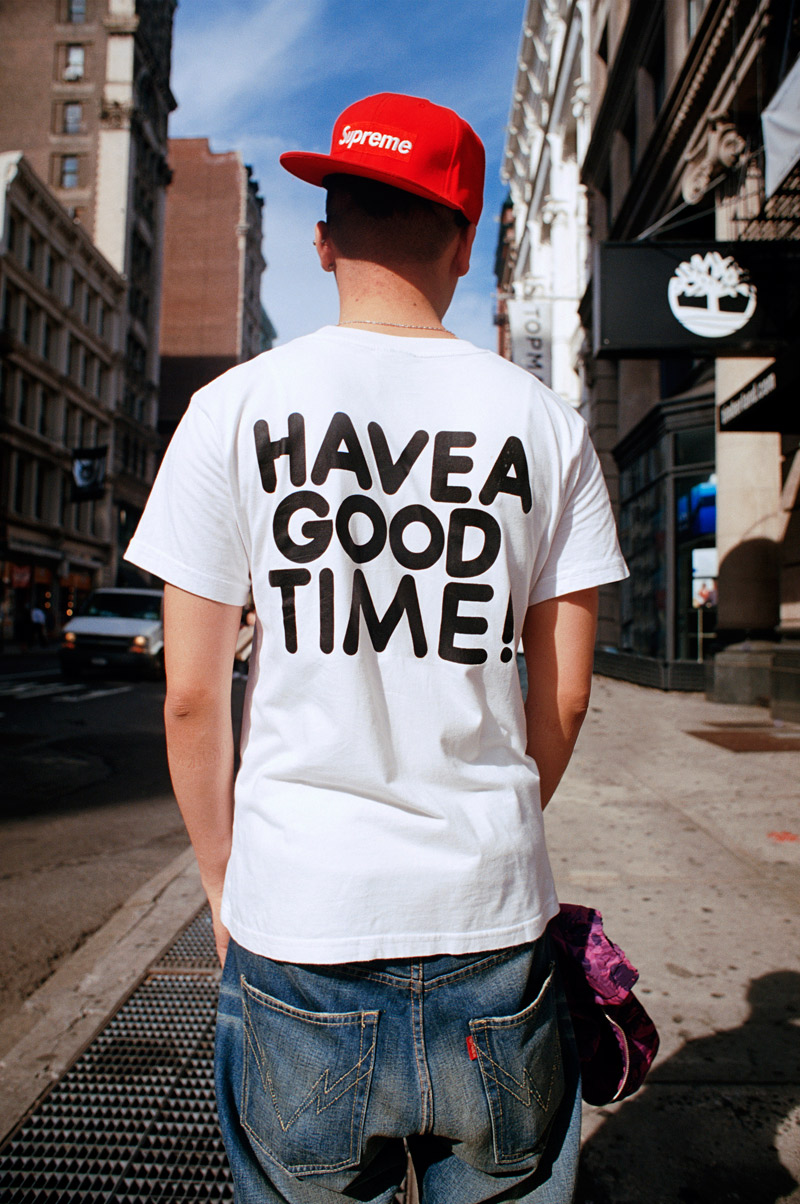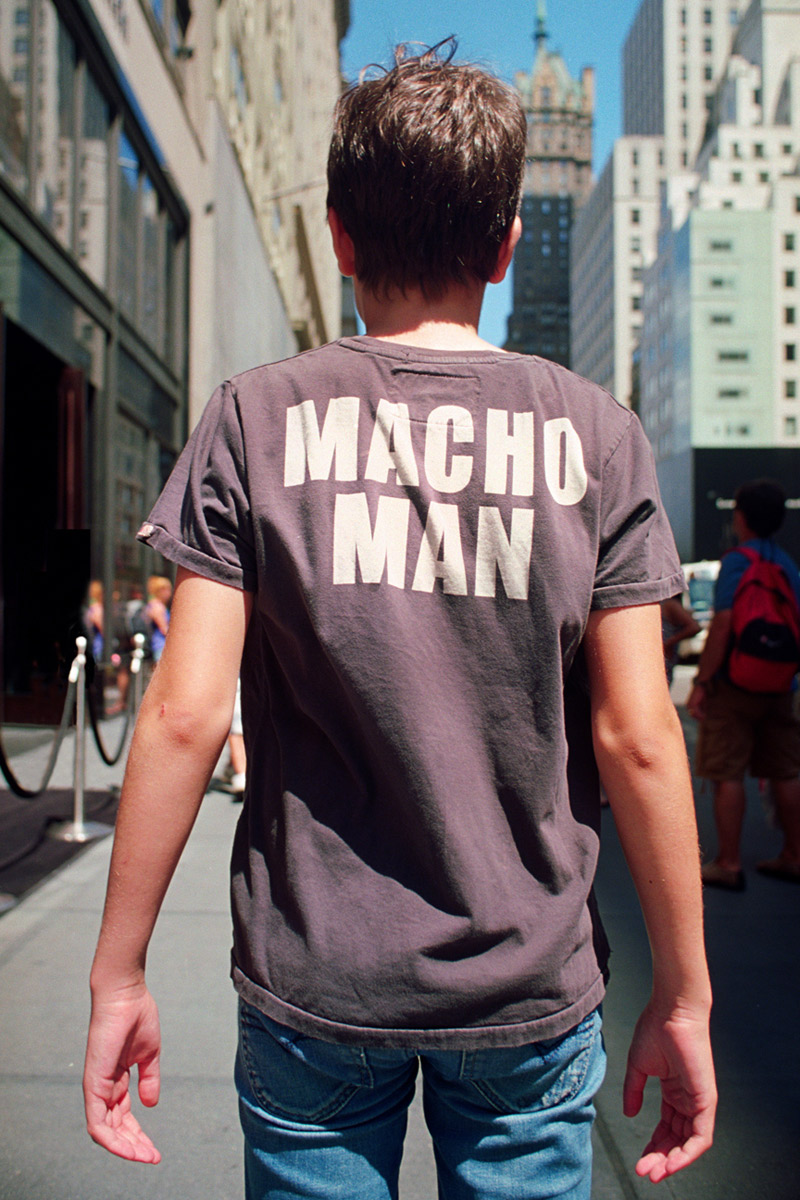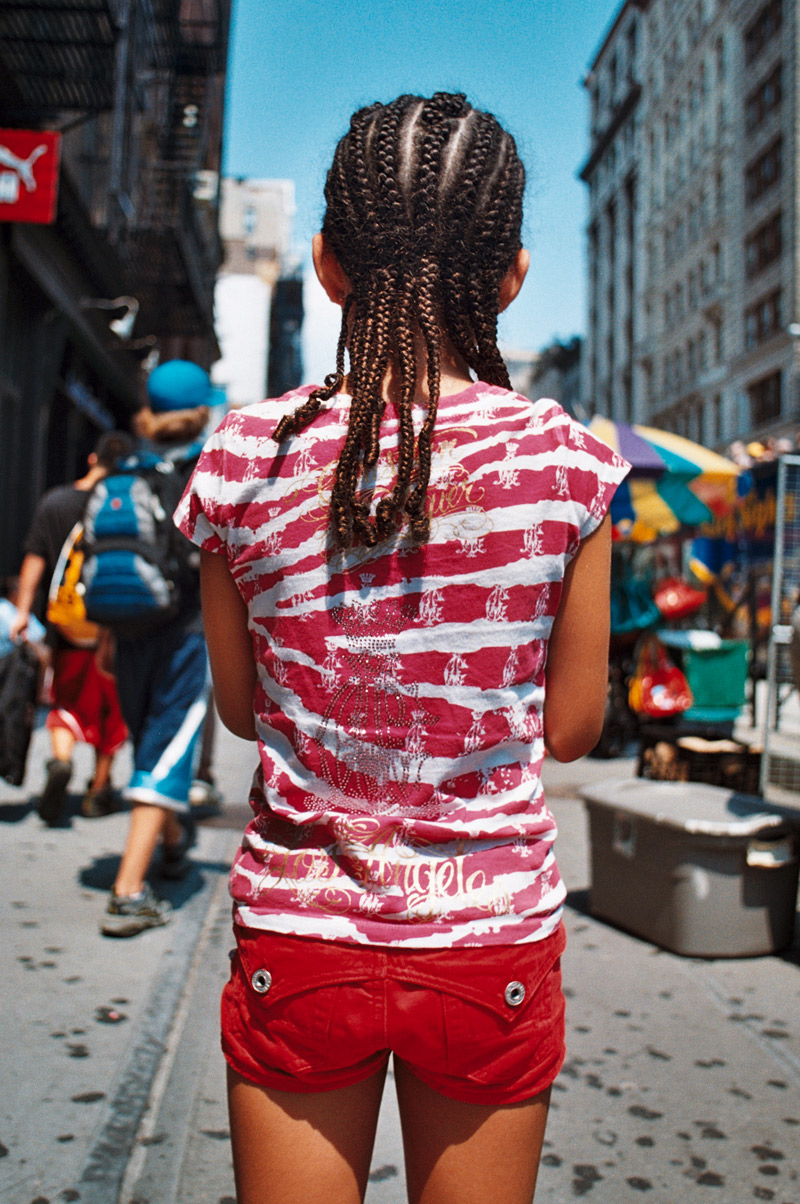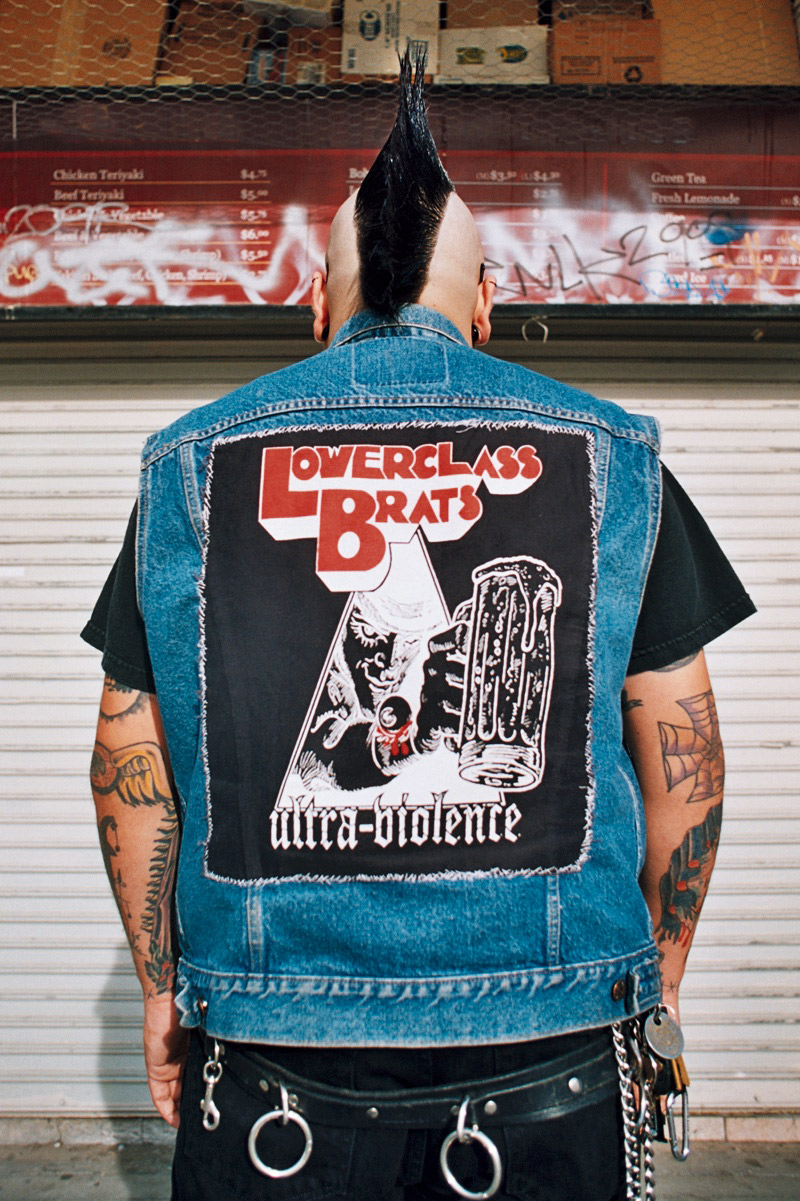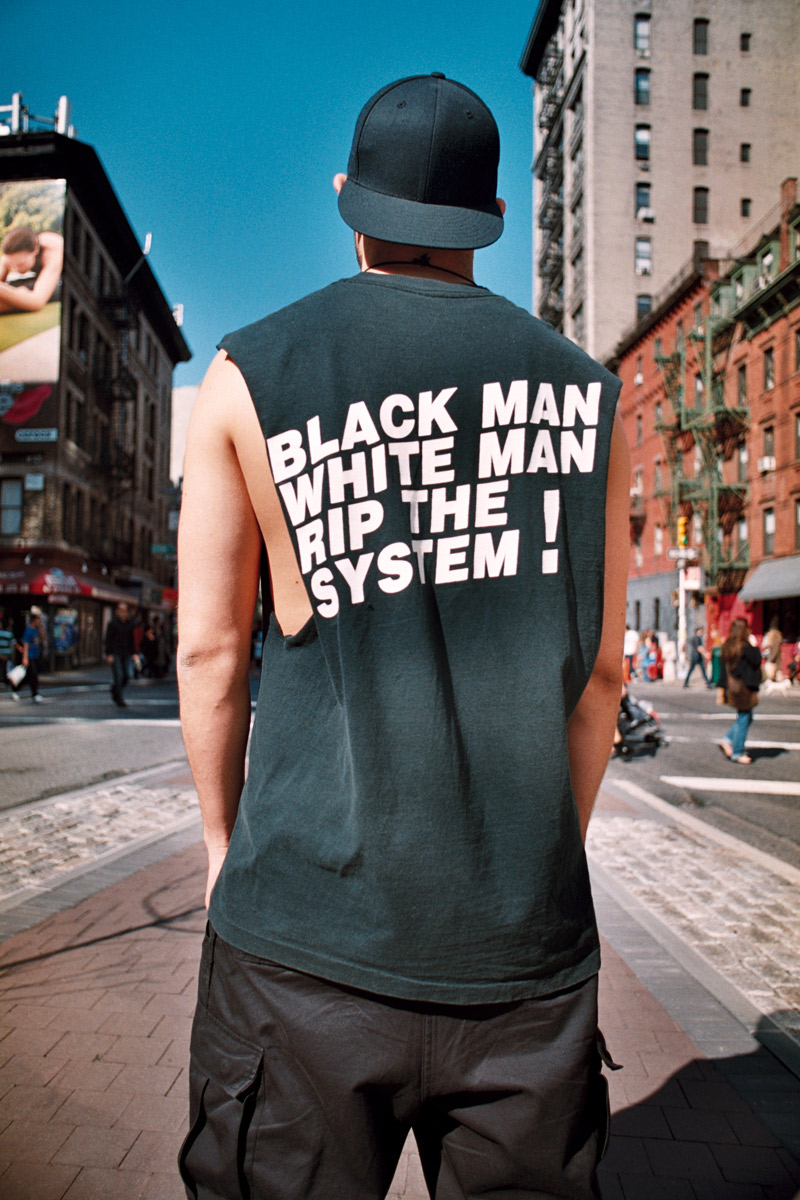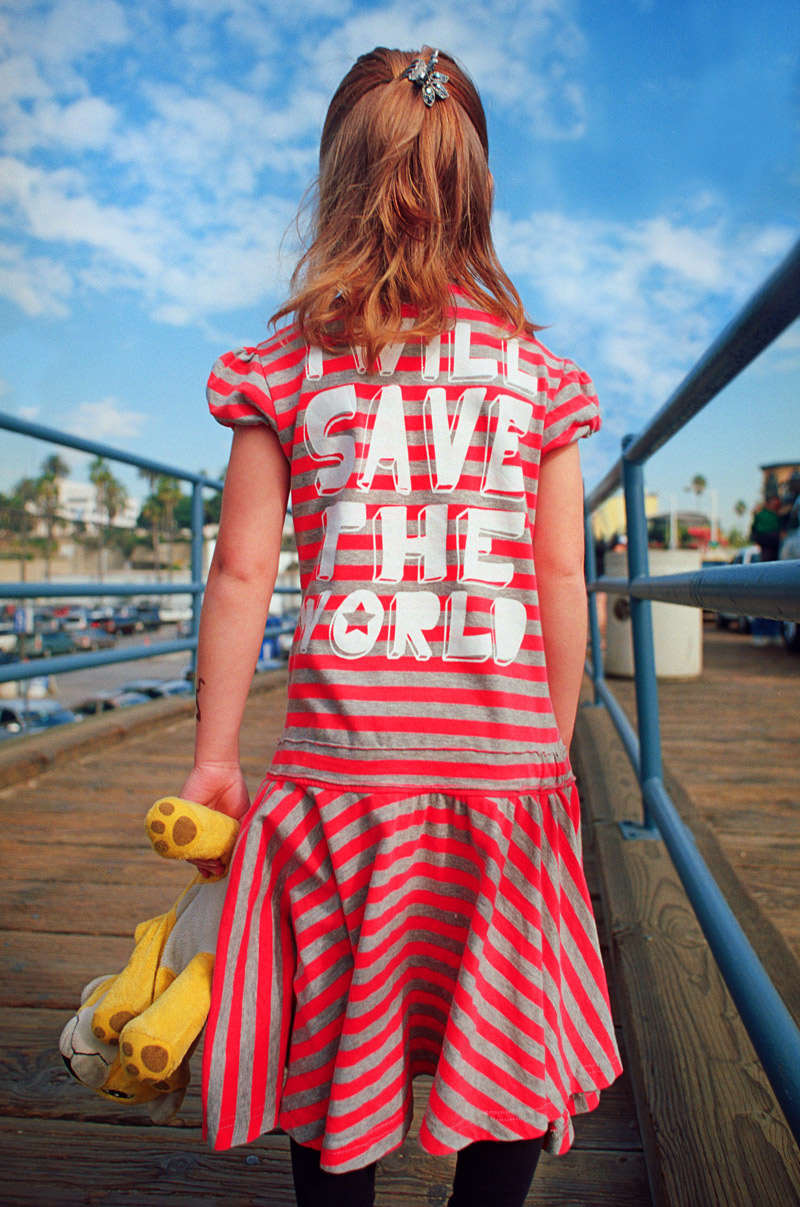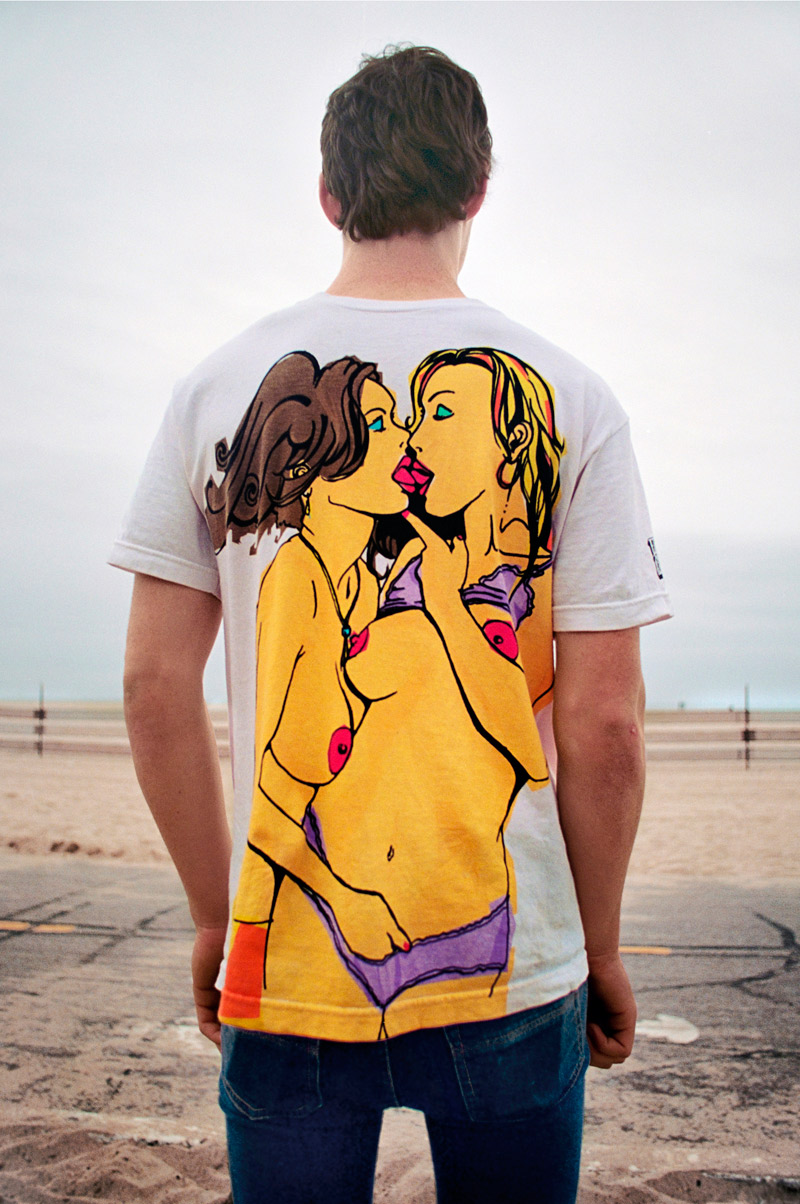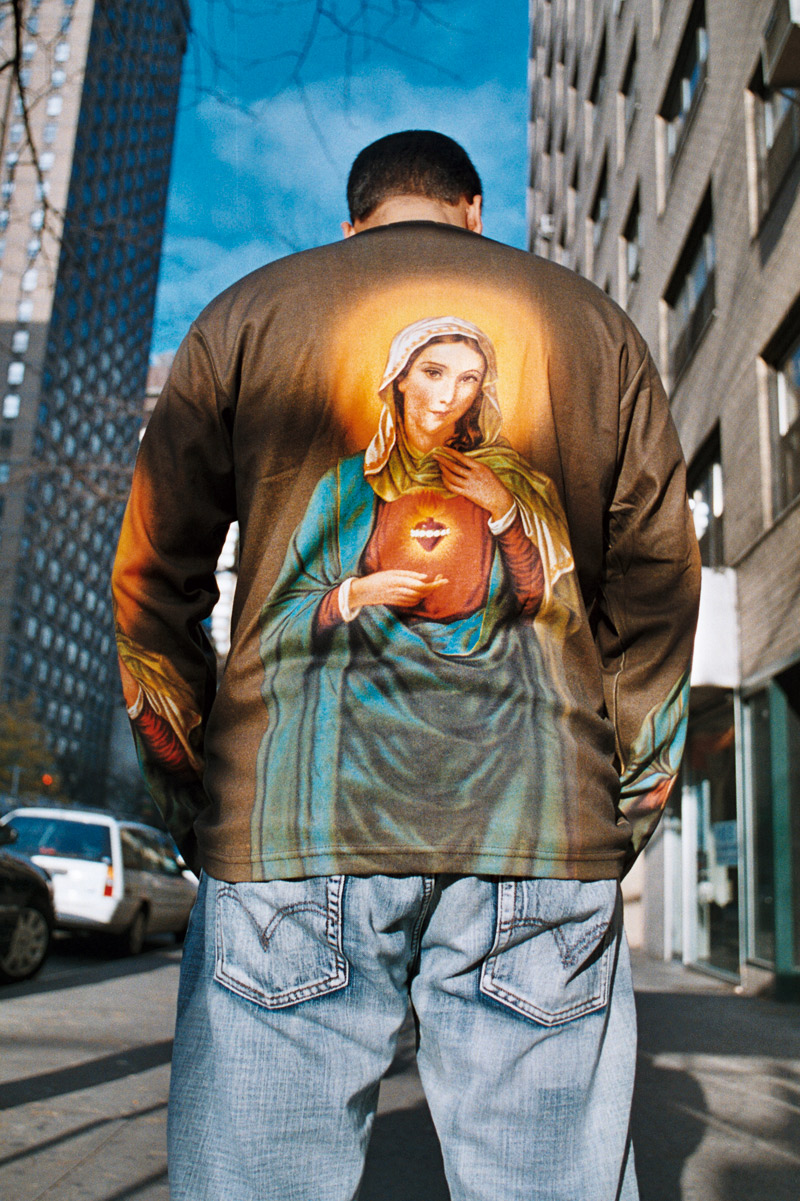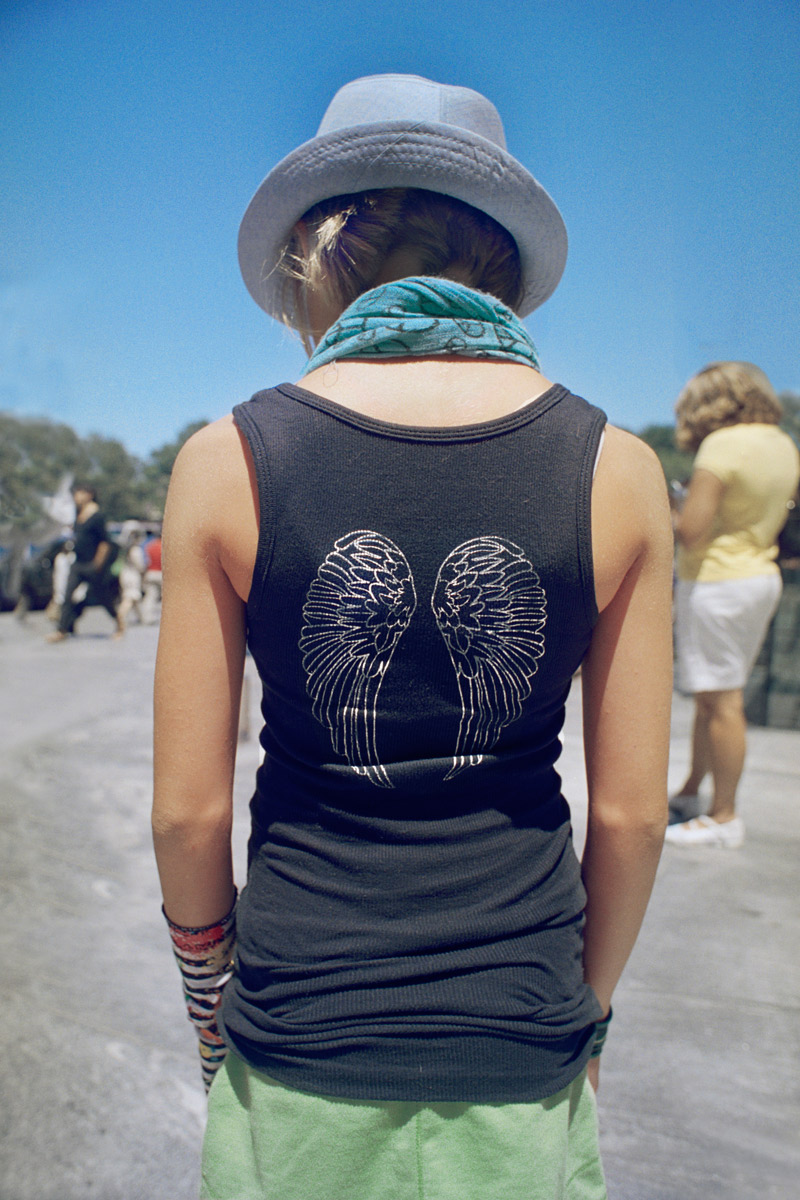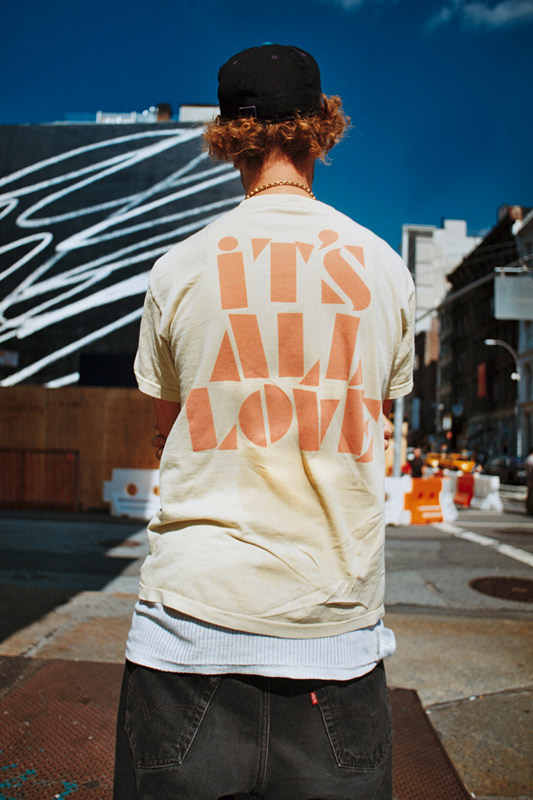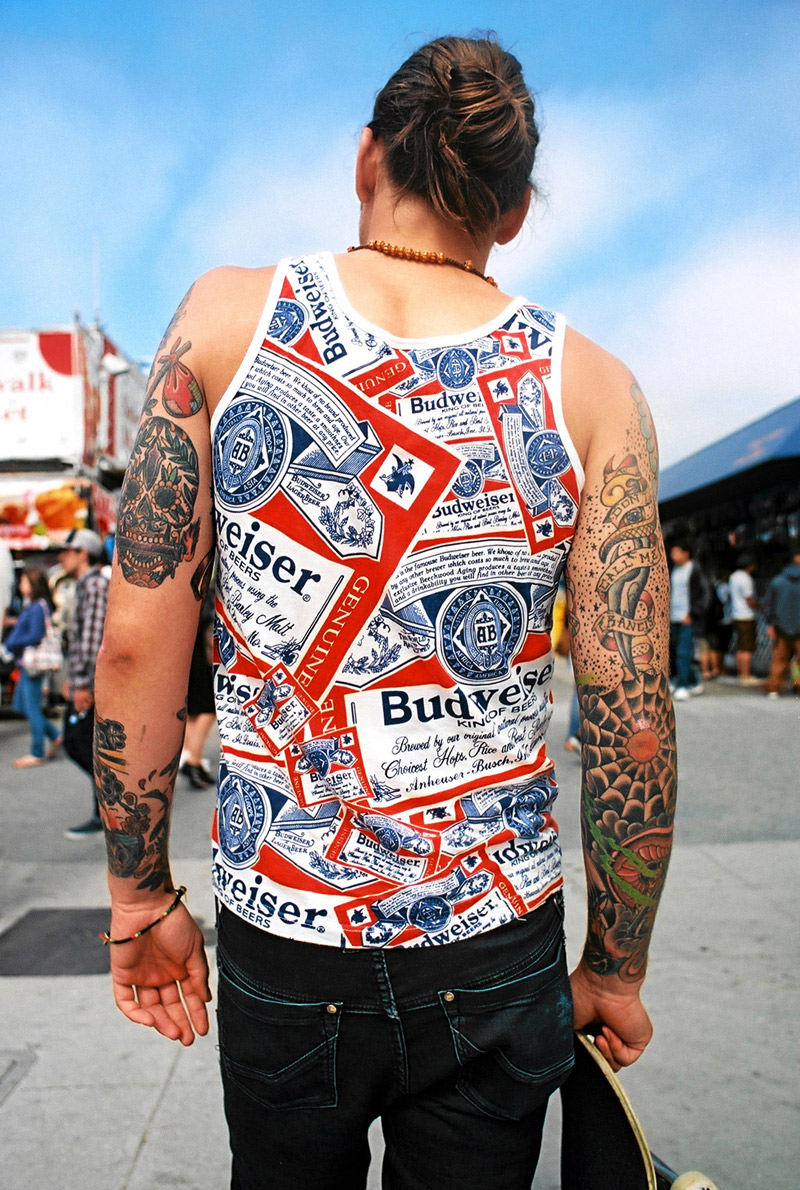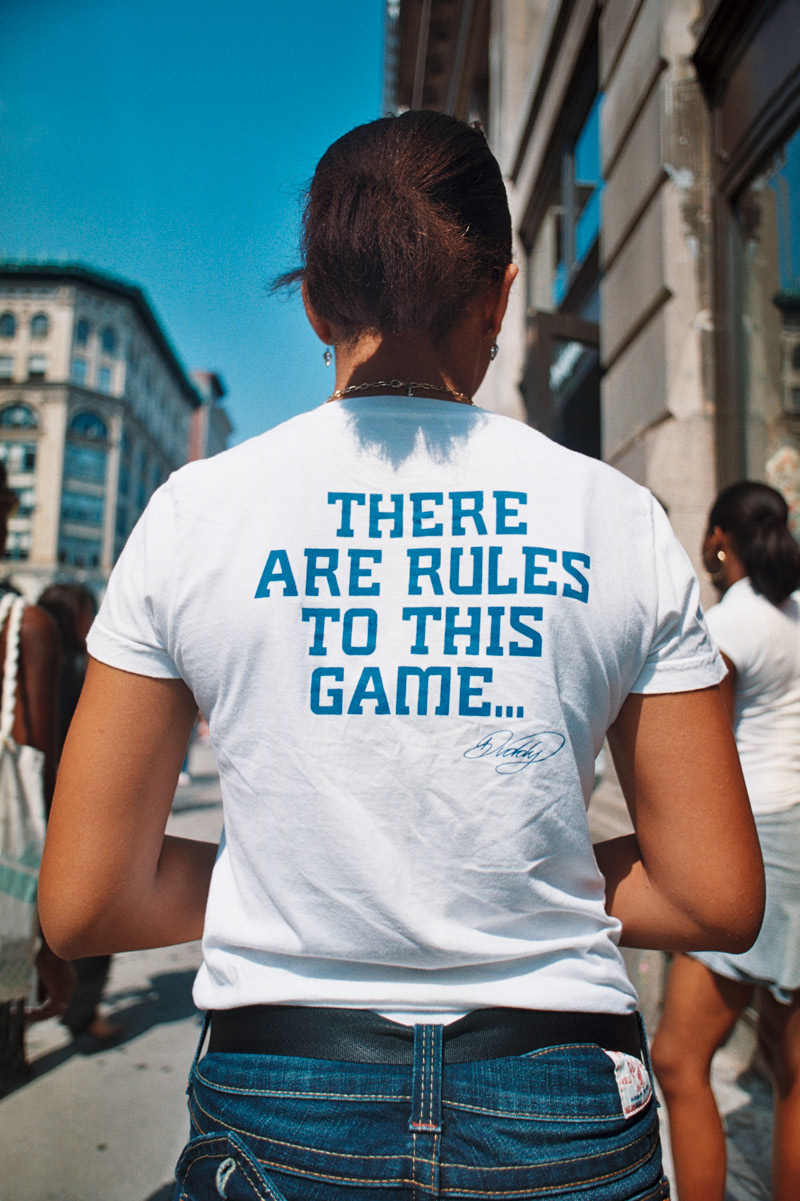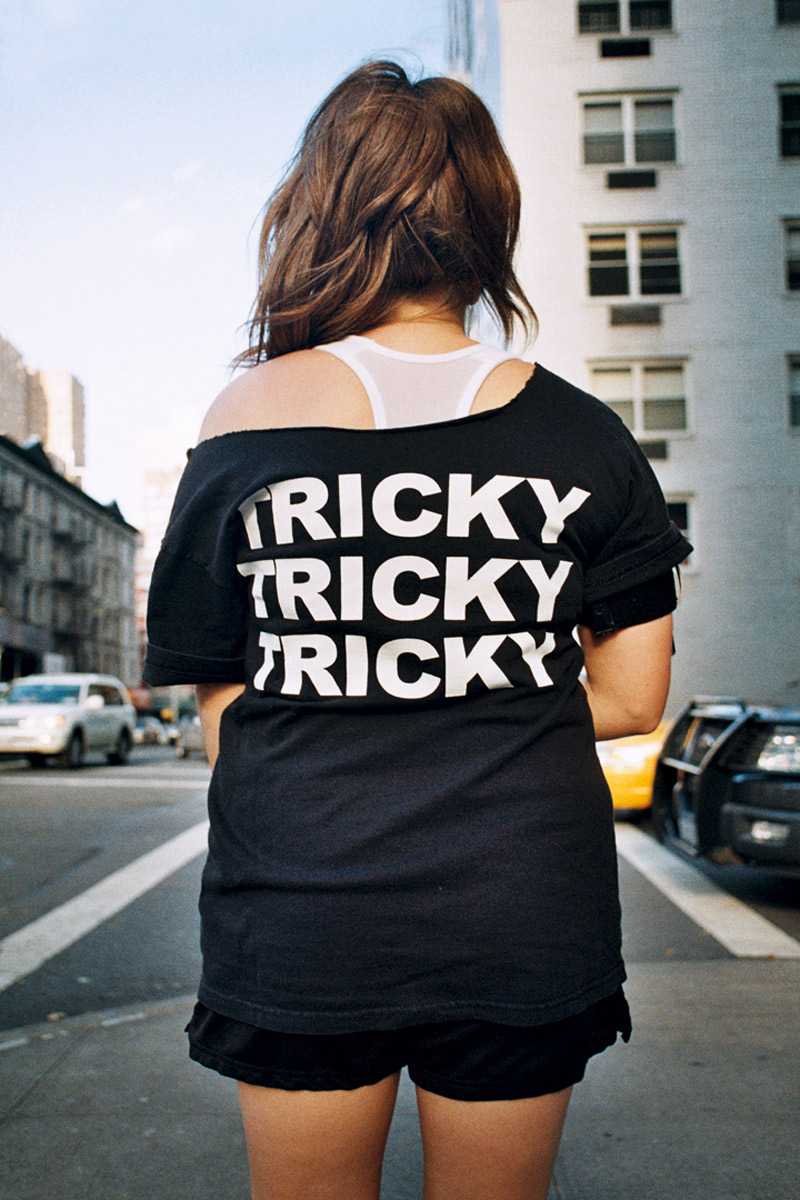 Tell me what is written on your t-shirt, and I'll tell you who you are. You could summarize with these words the ongoing project of 64 year-old American photographer Susan A. Barnett.
Since 2009, Susan has been spotting people in the streets wearing particularly telling t-shirts, and asked them to take their photograph in the belief that clothes and even stance can speak as much about a person as their face.
Susan's project, originally called Not In Your Face, also exists as a photobook with the title T: a Typology of T-Shirts, published by Dewi Lews.
Hello Susan, thank you for this interview. What are your main interests as a photographer?
I'm mainly interested in using the camera to uncover some truths. Most art draws on the art that comes before it. I am educated in early 20th Century art and Contemporary Art, and find some parallels there. My camera is just a tool that is an extension of my mind and eye but on the days it transcends that I keep hoping for more.
What was your intent in creating "a typology of t-shirts", as the title of the book says?
My goal was to give meaning to what a typology really is. It is a way of combining images so that you can judge both their similarities and differences. It is not just about saying 'this looks like that' and 'I see a trend here', but also pointing out how things are different from each other.
In T I was also looking forward to finding a way of drawing attention to how we judge each other by our outward appearances – our clothes, our style, our posture and demeanor. In these days of rampant bullying and prejudice there are certainly times when how we look plays into those stereotypes.
The original series from which the book was made is called Not In Your Face. Why did you decide to portray your subjects from the back?
I wanted to challenge what we know about the portrait being of a face… This is why I chose to photograph from the back. Traditionally, a portrait is known to be about a facial expression, facial features and all the aspects of personality accumulated to form a portrait. My contention is you can tell just as much about a person from the back where the message on their shirt/jacket/tattoo communicates how that person wants to be seen and how we in fact do see them. By just studying facial features you are forming judgements but I want the viewer to consider other indicators that might give you a clue who this person might be. Looking at a hairdo, jean type, belt, posture – all add more to what we can know about a person and their choices in style and substance.
Did you ask all of your subjects for a photo, or did you also "steal" a few? And how did you explain people why you wanted to photograph their t-shirts?
I am very strict about my process. I find that in order to be true to the typology I must ask the person their permission to pose, otherwise I will not establish the standard (head, shoulders, hips) that is characteristic of this project.  I cannot steal one because the stance will not be right and you will see it directly.
When I approach an individual I look them straight in the eye and am smiling, polite and respectful. I tell them "I am a photographer, I take pictures of people wearing t-shirts but I don't take them from the front, so I don't show their face… Do you mind if I take your picture?"  I have said this over 3000 times as I have gone about this project since 2009, and continue to this day.
Of all the t-shirts you photographed, which is your favorite?
As far as my favorite I have one for which I am most known. It is called Stop Violence Against Women. It was taken in down town New York and worn by a woman who was a professor at NYU. That photograph was recently purchased by the Library of Congress.
Choose your #threewordsforphotography.
Profound. Enigmatic. Addicting.