Photos by Prarthna Singh
The Wrestlers — Prarthna Singh Portrays Female Indian Athletes Fighting for Social Acceptance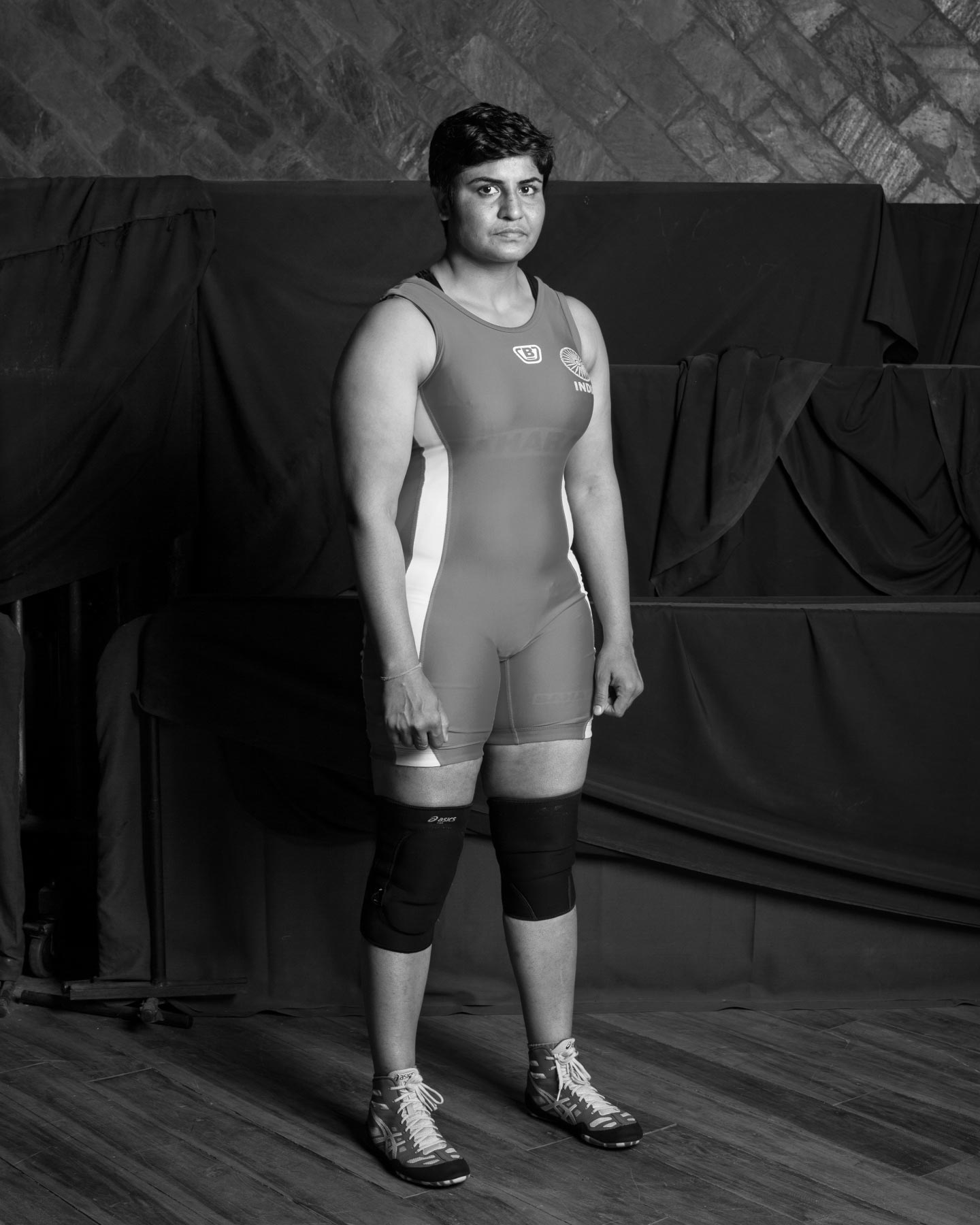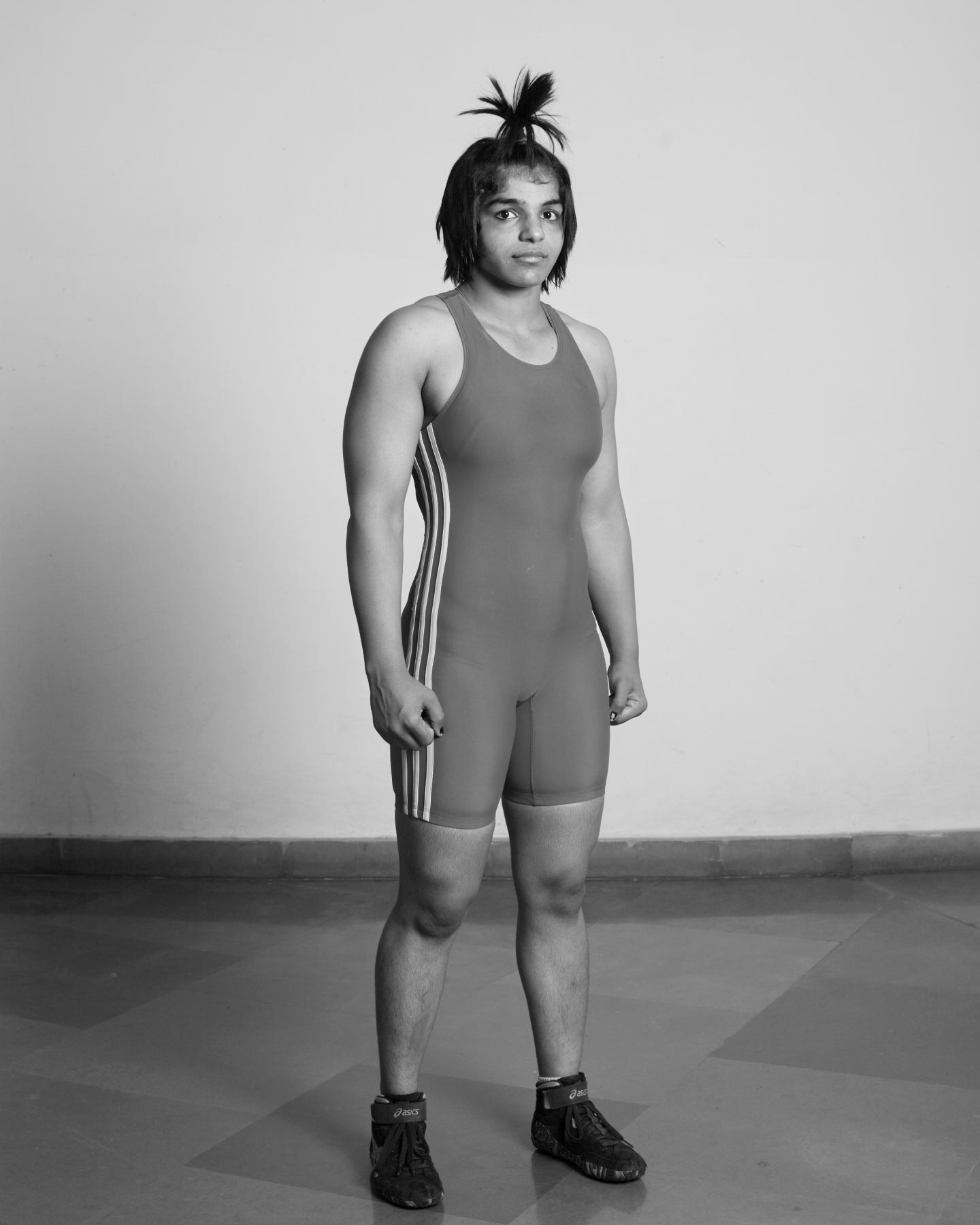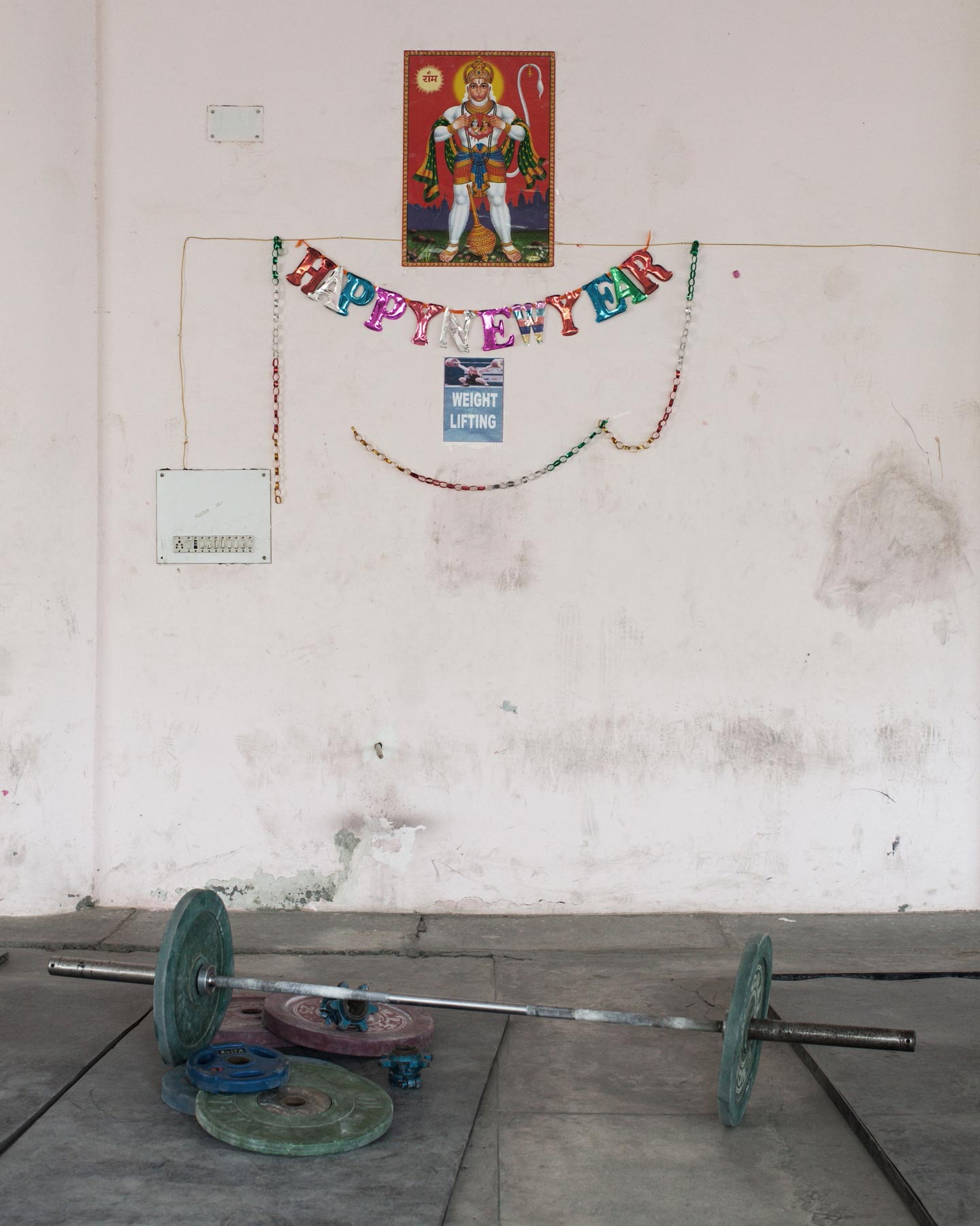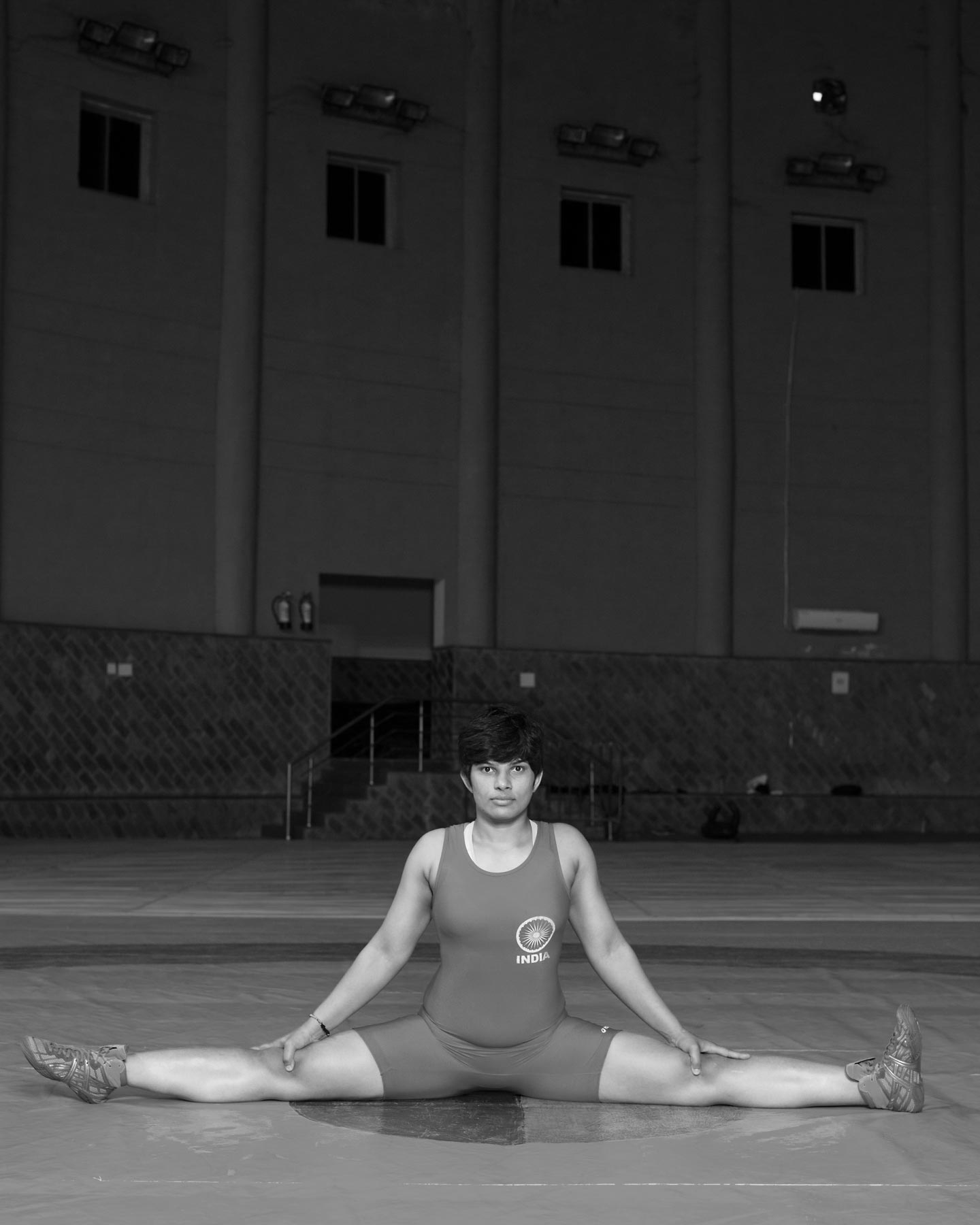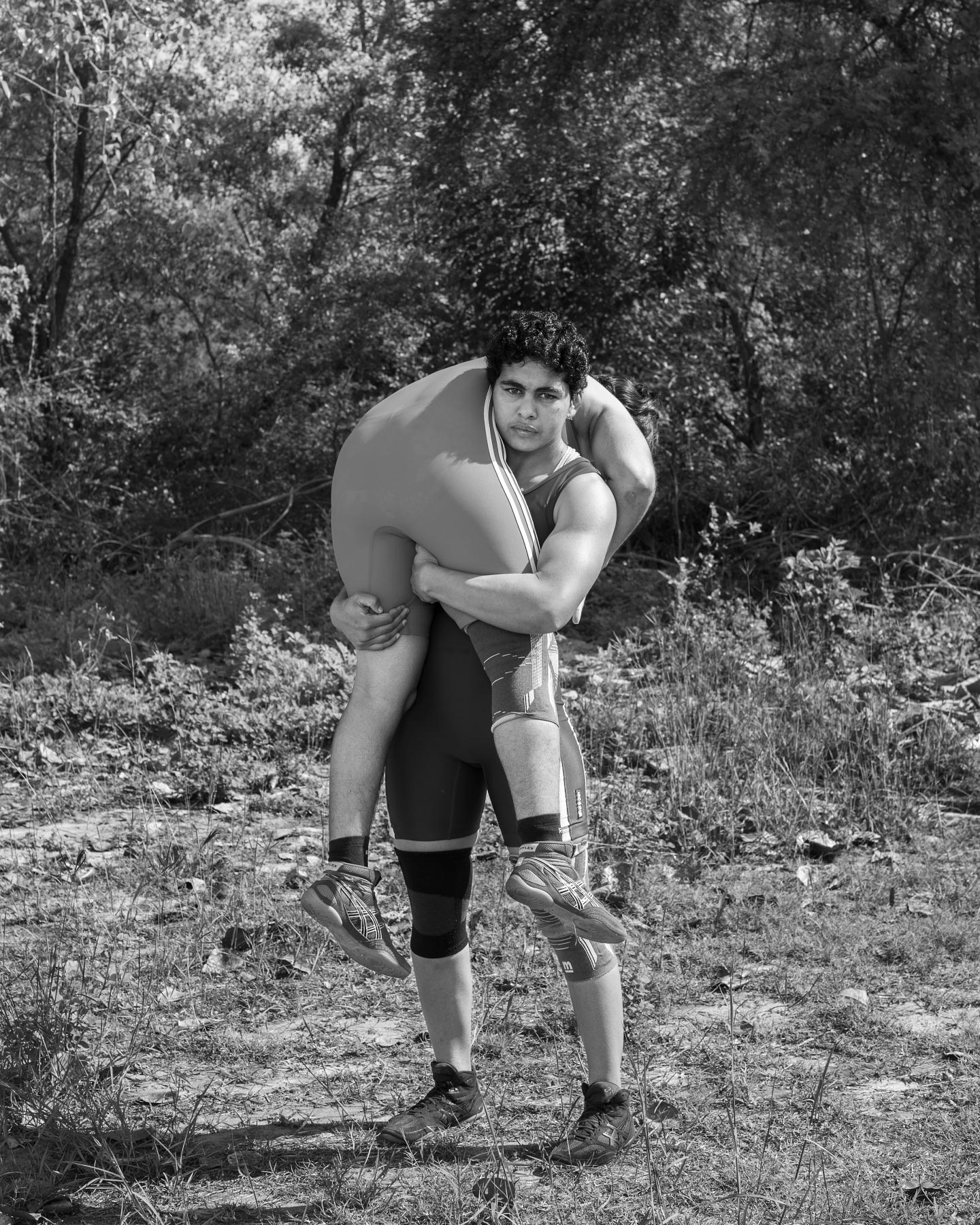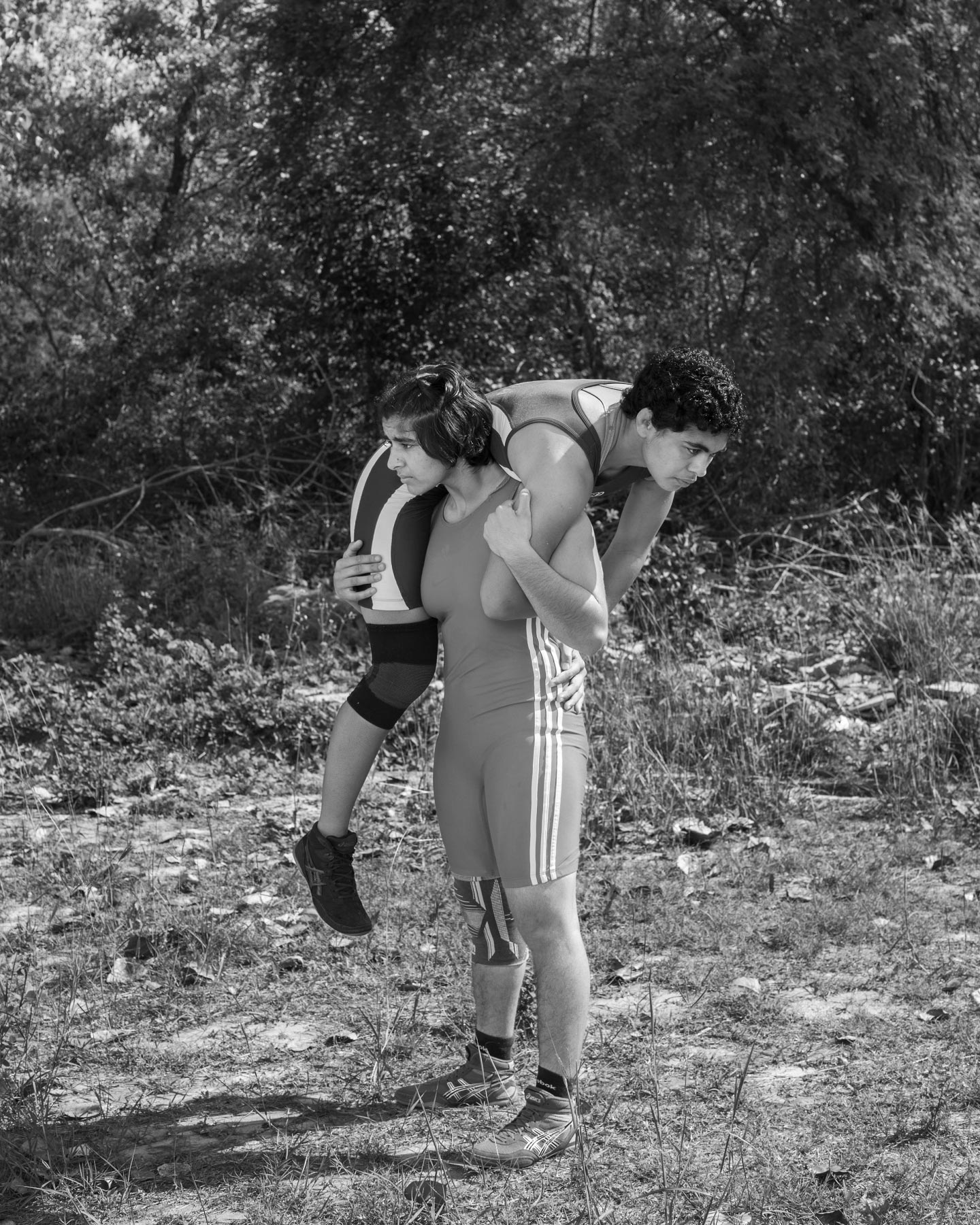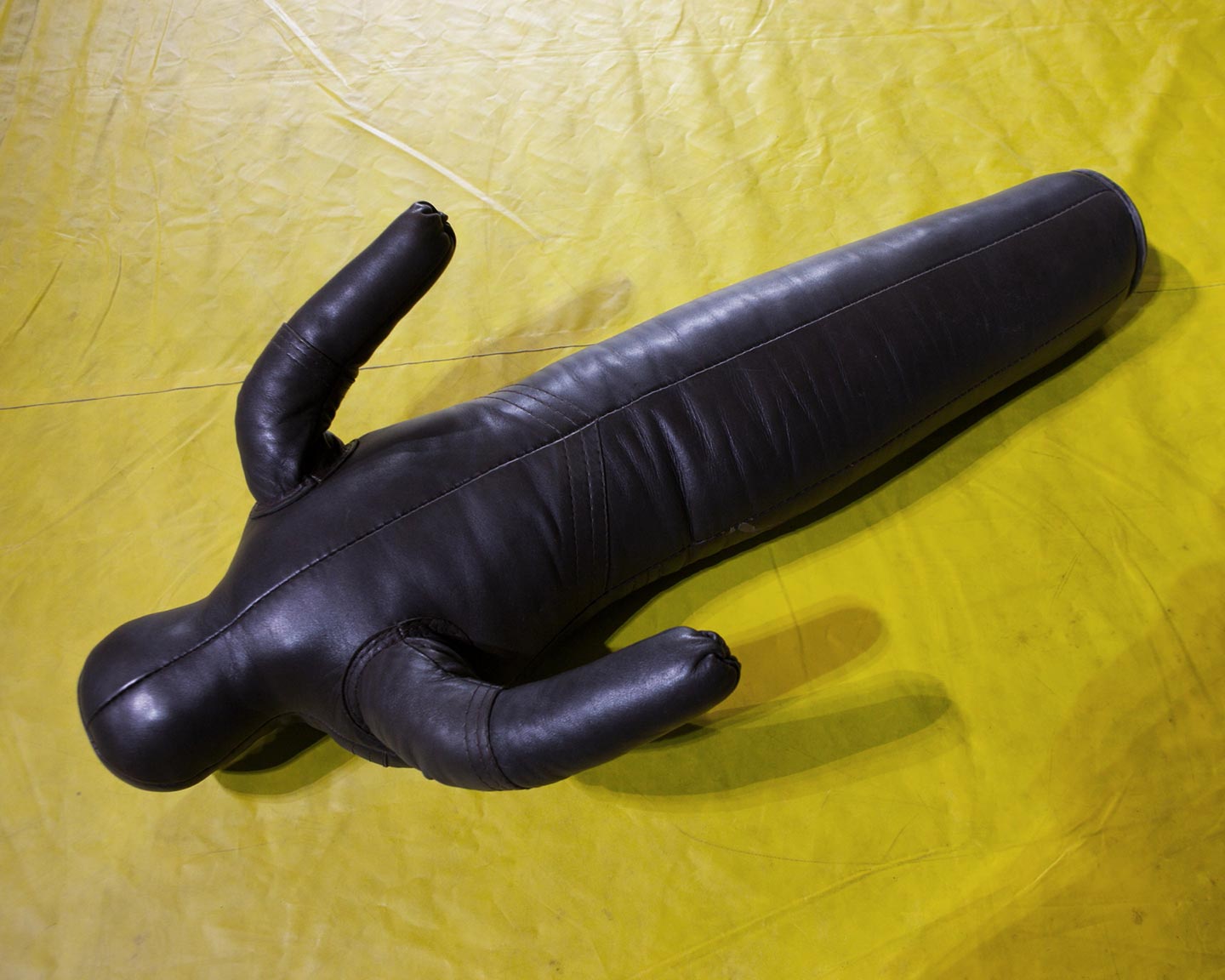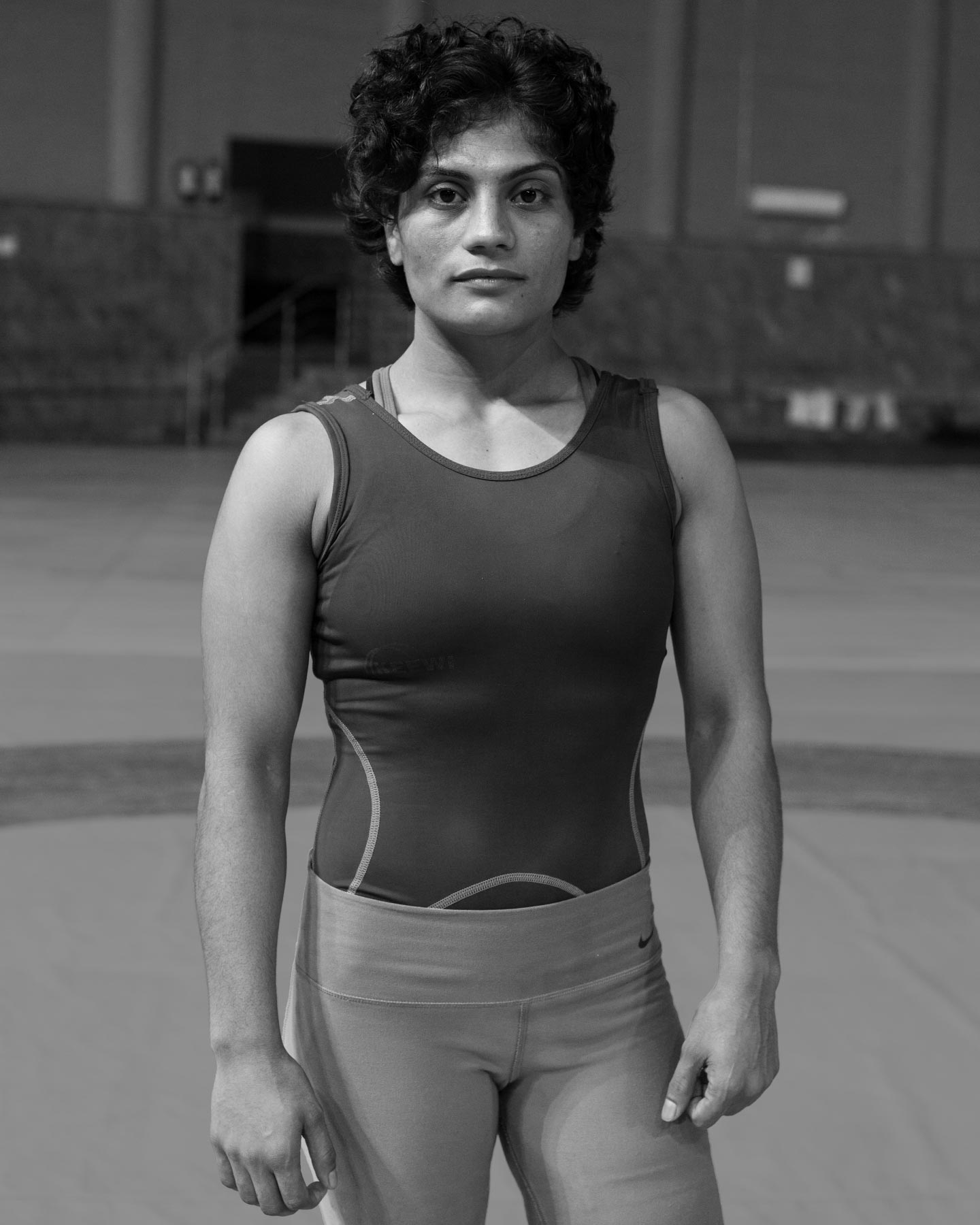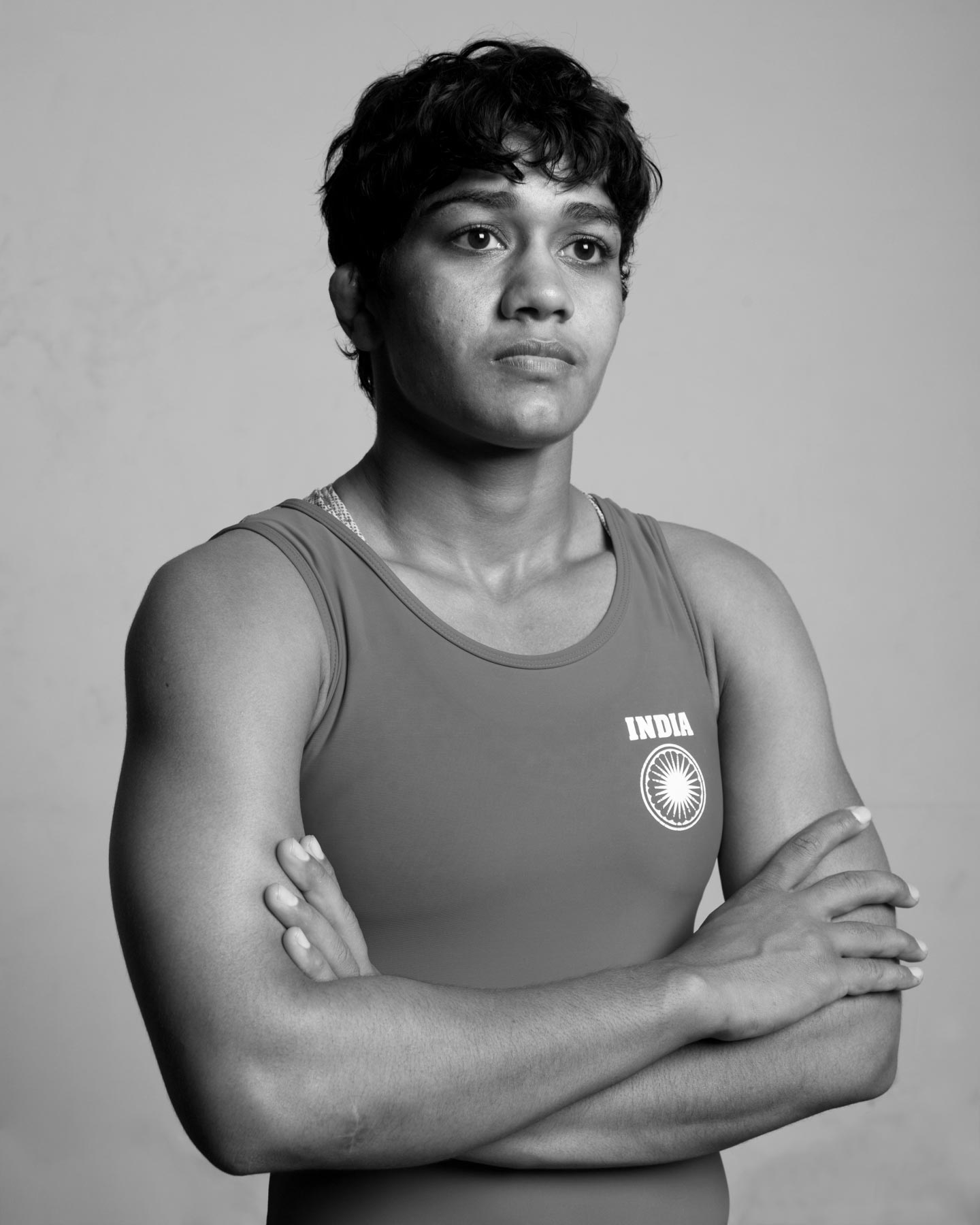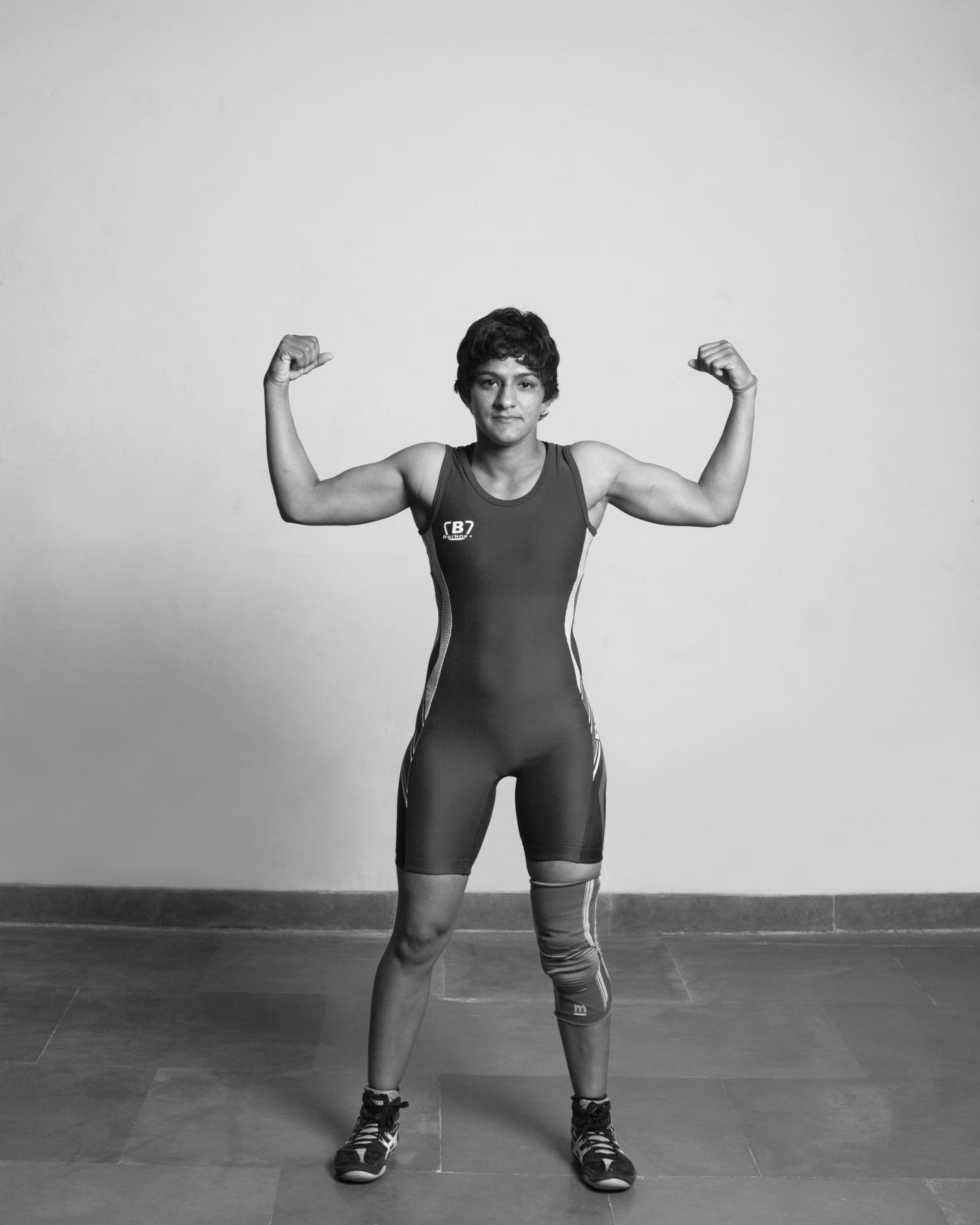 These days we're featuring some of our favorite submissions we've received for the recently closed #FotoRoomOPEN | OSTKREUZ edition. We've seen so much good work that it will take a few weeks to share them all with you! (By the way, we're now accepting submissions for the new #FotoRoomOPEN | Format edition—this time the winner gets a $1,000 award).
The Wrestlers by Indian photographer Prarthna Singh is "an ongoing series of portraits of young, female Indian wrestlers, in their late teens and early twenties, at a wrestling camp. This is where they spend most of the year training for their next competition. Their individual stories of fighting society, patriarchy and very often their own families to pursue wrestling, their desire to live gender differently—these are the things I am inspired by."
Prarthna decided to create this project after a chance meeting with one of the athletes: "I had observed this wrestler's physical strength and form and was completely in awe! Then I learned that she came from Haryana, a state in India with particularly rigid and oppressive patriarchal norms and a history of violence against women, including one of the highest rates of female foeticide. I couldn't help but ponder how trying her journey must have been. I decided to uncover her story and why she made the unconventional decision to be a wrestler. Working on this project was a lot about listening and observing. But my hope is that The Wrestlers gives voice to the true lived experience of a female wrestler in India, that it encapsulates her courage and conviction and captures diverse dimensions of feminine strength."
For these girls, wrestling is more than just about sports—it's about gaining recognition: "I was truly impressed by the wrestlers' integrity and their commitment to the sport. As I worked on the project I was also struck by how wrestling represented both the source of their conflict with family and society, and also the route to what would bring them back into the familial and societal fold. The wrestlers have a singular desire to represent their country, to win glory for the nation which would also give them recognition at home. For a majority of them, this is the only way their families will finally be accepting of their choices."
While working on the project, Prarthna built personal relationships with her subjects: "Gaining access to the wrestlers was a critical threshold for this project. It was a long, painstaking process. After that my approach was pretty straightforward. I wanted to give voice to the wrestlers. That involved spending time with each of them, developing a rapport that would allow them to speak freely about their individual tribulations and aspirations. The portraits unfolded as an organic, seamless part of that process. I wanted the wrestlers to be able to communicate the boldness of their aspirations and the rigor of their daily practice. I wanted above all to showcase their ability to live with, and take pride in a female form that society may not affirm."
Prarthna's hope with The Wrestlers is to contribute to changing the condition of women in India: "I see photography as a democratic art form—projects such as this can be starting points for deeper engagement, ideally catalysts for change, even if it is in the smallest of ways. Towards this end I have tried to find innovative ways to show my work such that people from all walks of live can engage with it. Moving away from the walls of gallery spaces, I took The Wrestlers to nighttime projections and into villages in the Indian state of Benares. I saw young girls there see the The Wrestlers, and I knew from the look in their eyes that deep down something had changed."
A classic 20th century photographic work was the only reference for The Wrestlers: "For the most part I try to stay away from too much referencing before embarking on a project. August Sander's Twentieth Century Portraits is a body of work I often revisit. Sanders has always been an inspiration for me—his democratic approach to photography and kindness in depiction of a diverse range of subjects is something I hoped to embody." Besides photography, Prarthna's main influence is "the human experience. People, their stories, their wounds, and of course my wounds—the scars we are left with while fighting the forces of life, that make us who we are—this is the reason I choose to make images." Some of her favorite contemporary photographers are Alec Soth, Pieter Hugo, Dayanita Singh, Taryn Simon, Katy Grannan, Stephen Shore and Richard Mosse. The last photobook she bought was ZZYZX by Gregory Halpern.