The Others — Olivier Culmann Shows Us the Many Ways the Indians Go About Self-Portraits
45 year-old French photographer Olivier Culmann – a member of the Tendance Floue collective – shares some background to The Others, a unique long-term project he recently completed about the Indians' custom of having their portraits taken in studio neighborhoods and often digitally altered to add colorful, imaginative backdrops. The project is divided into four phases – find in between Olivier's answers a little more information about each phase.
The Others is also available as a photobook published by Editions Xavier Barral – buy your copy here.
Hello Olivier, thank you for this interview. What are your main interests as a photographer?
I appreciate the photographic medium for its subjective aspect. Photography never gives a real image of the world – it is always a proposition of a particular vision on reality. And that's what I appreciate every time I discover a new photographic work: the singular subjective vision of someone.
***
PHASE 1 – Portraits taken in a photography studio
The studios represented in these shots are neighbourhood studios in different Indian cities, notably in Delhi and the surrounding regions, Chennai, Pondicherry and Mumbai.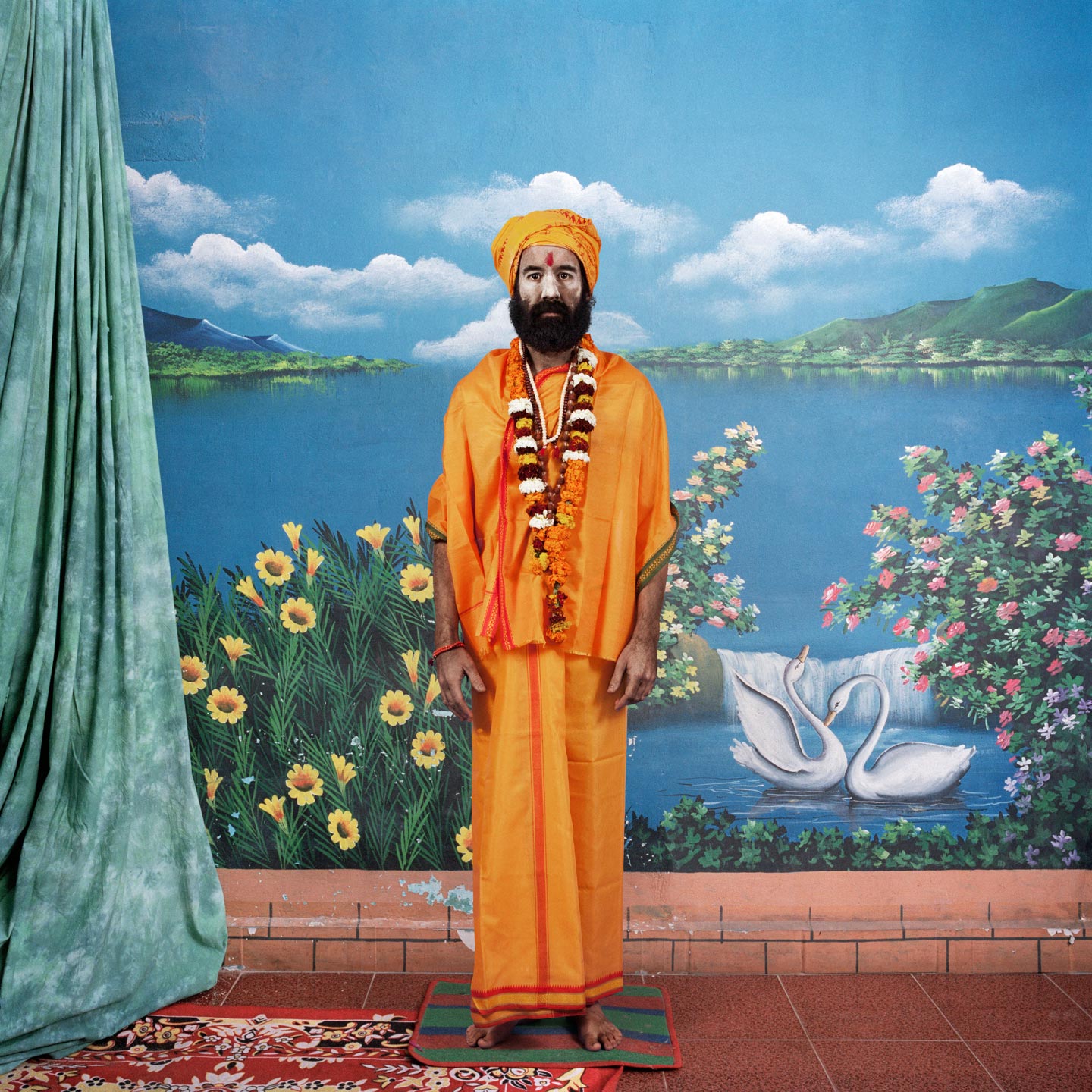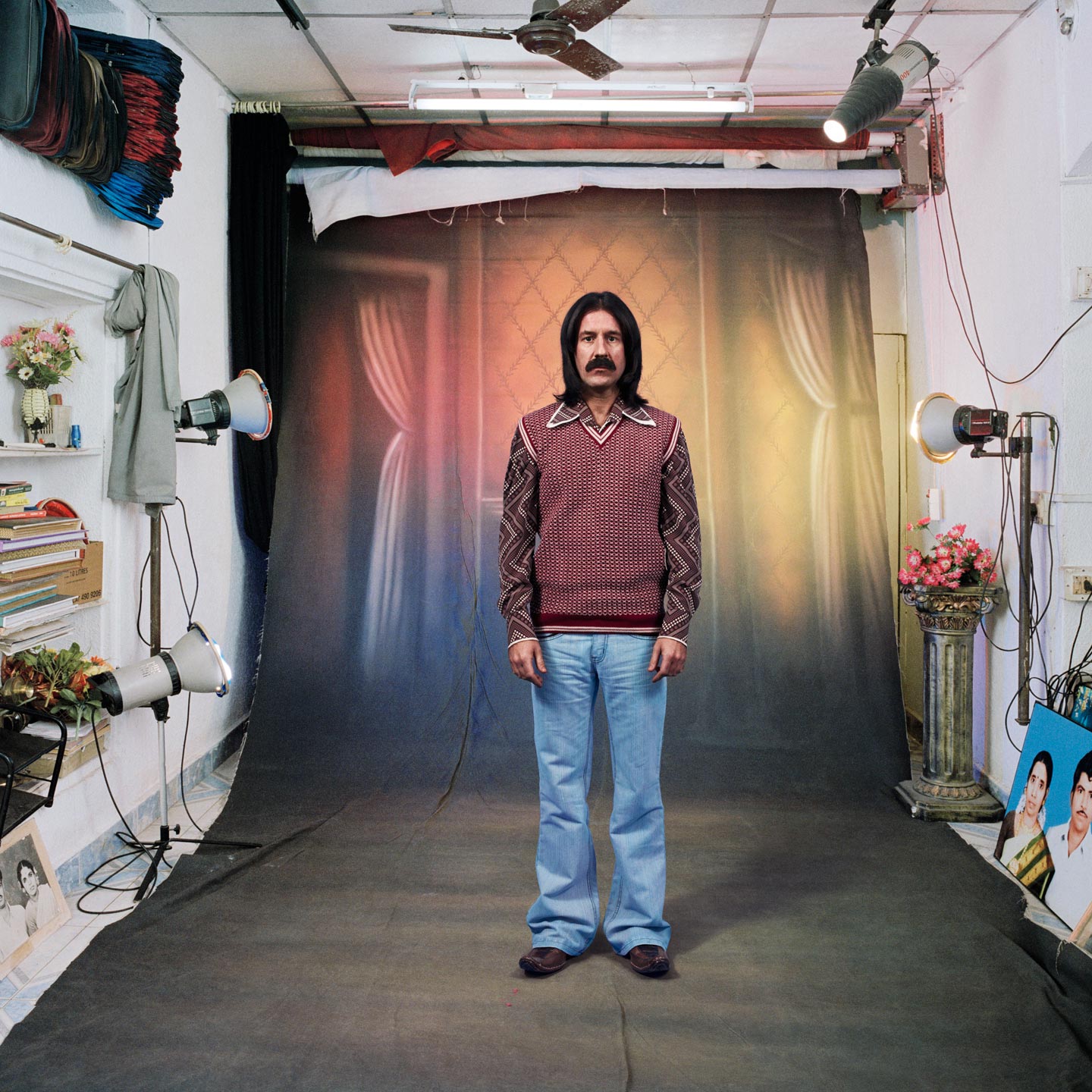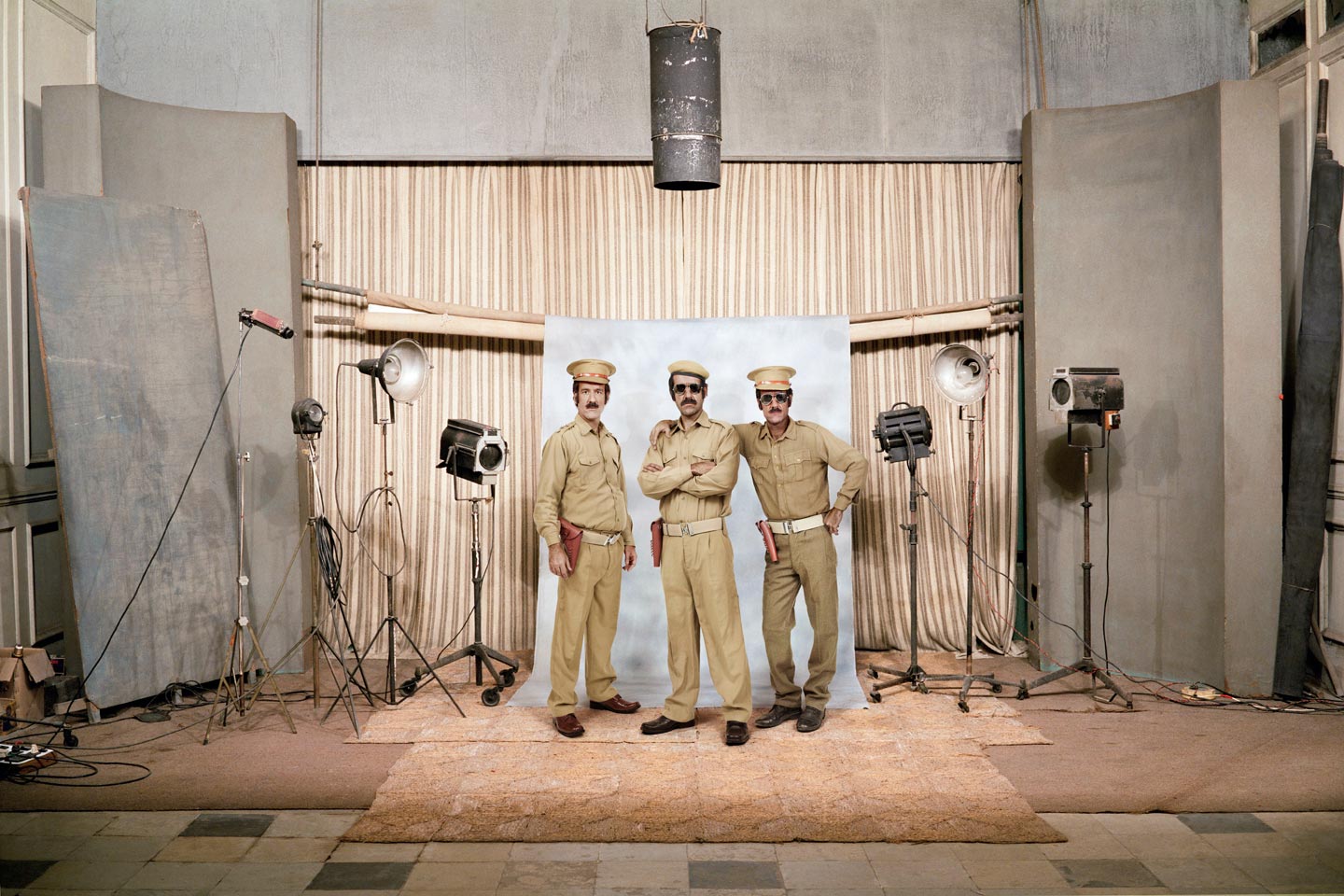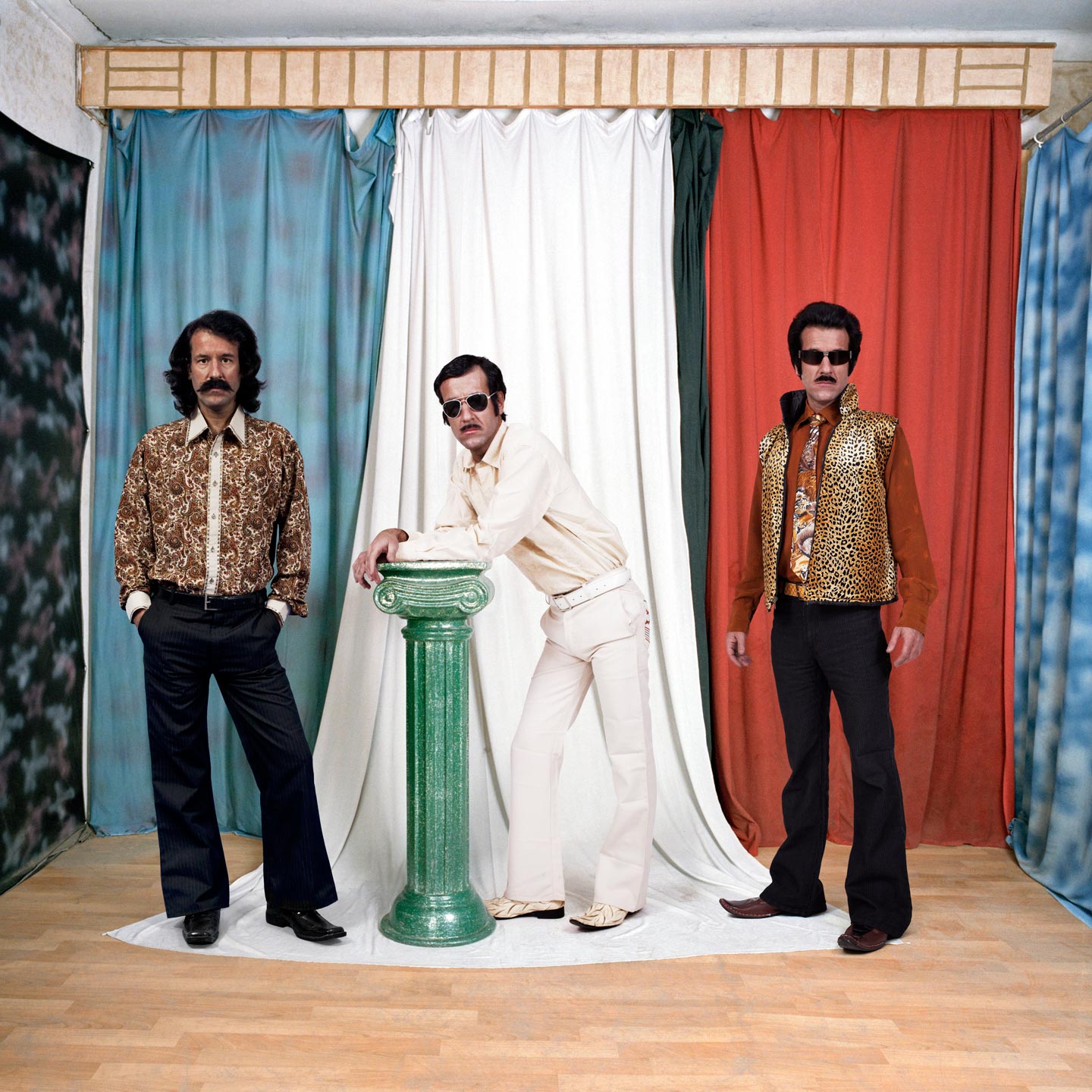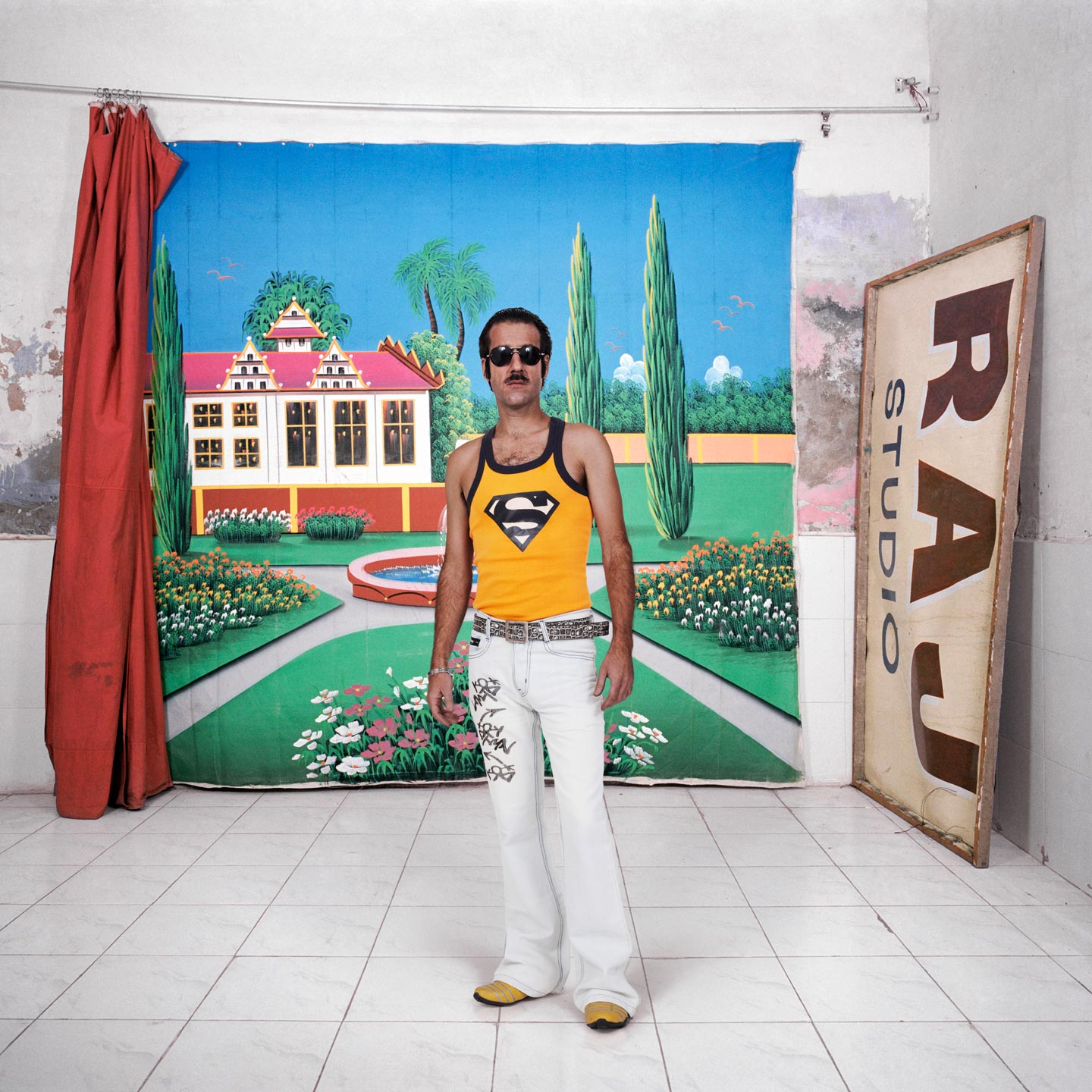 Please introduce us to your latest project, The Others. What is it about and what themes did you want to explore with this body of work? 
I have always been very interested in vernacular, commercial or amateur photography: neighbourhood studios, family albums, wedding pictures, advertising photography… I think that if some people in the future want to understand our actual era, they might understand a lot more by looking at that type of pictures rather than looking at documentary photography or photojournalistic works. In my opinion, they say much more of our time and societies.
This is one of the main reasons that motivated me to undertake this project by exploring such type of photography, which is particularly rich and creative in India. Even if most of the time it is not considered artistic photography. Also, as in all my previous projects, I have always been interested in using photography to provoke questions. With The Others, I explore the relation between pictures and reality, as well as the idea of representation. These pictures question the way in which social status could be elaborated through the construction of self-image. In a way, it is exploring the limits of the photographic medium.
How did you get the idea for The Others?  
I've been going to India since 1997. I travelled a lot around the country and lived there a first time for a few months in Kerala in 2005 for my previous project Watching TV. During all these stays, on the side of my main projects, I've always visited some photo studios to see how they were working and using digital technologies. When I came back to Delhi from 2009 to 2012, I decided to explore more deeply these practises and, from them, to elaborate the project The Others.
It's always you we see in the images of The Others – why did you decide to be your own subject, and how fun was it to see yourself in all these colourful scenarios? 
I don't really consider these pictures as self-portraits. It is not me who is represented in the pictures as it is Indian people that I met there. I would rather say that I played with using myself as a material always readily available and usable.
As most photographers, I used to go to some other countries with my own photographic style and skills, and bring back home pictures of the people living in those countries. For this project, I decided to reverse the process: I came to live in India, I adopted a practice that was not mine and I came back home without any pictures of Indian people. By reproducing on myself the appearance of the people, I have brought back only what I could see and catch of Indian society. But, in a way, isn't it what photographers always do?
***
PHASE 2 – Portraits using digital equipment
With the advent of digital technology, backdrops are easily created on the computer. The client, whose silhouette is cut out in advance, can thus choose the backdrop (reconstituted studio backdrop, Swiss mountain scape, Taj Mahal…) in front of which he or she wishes to be pictured.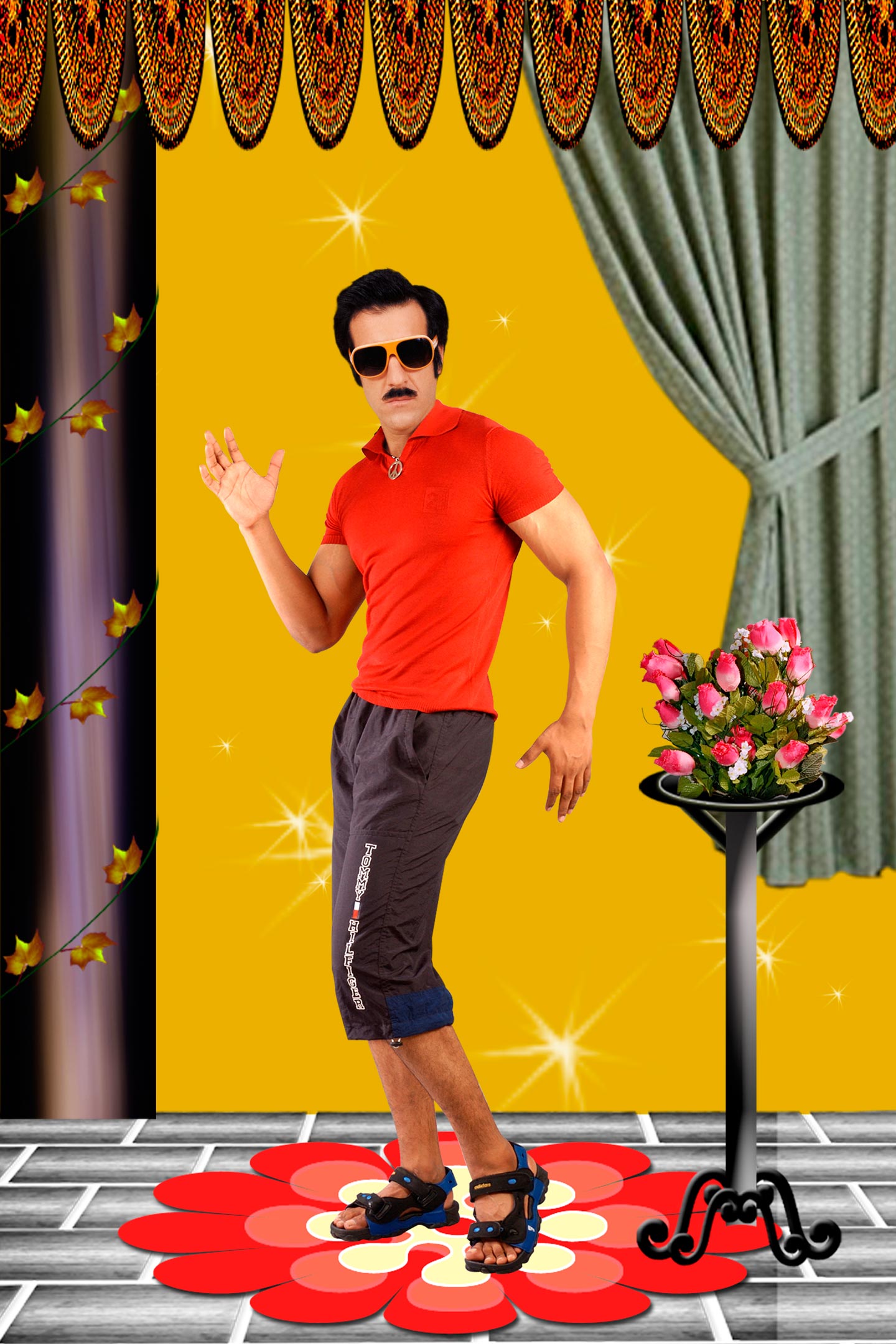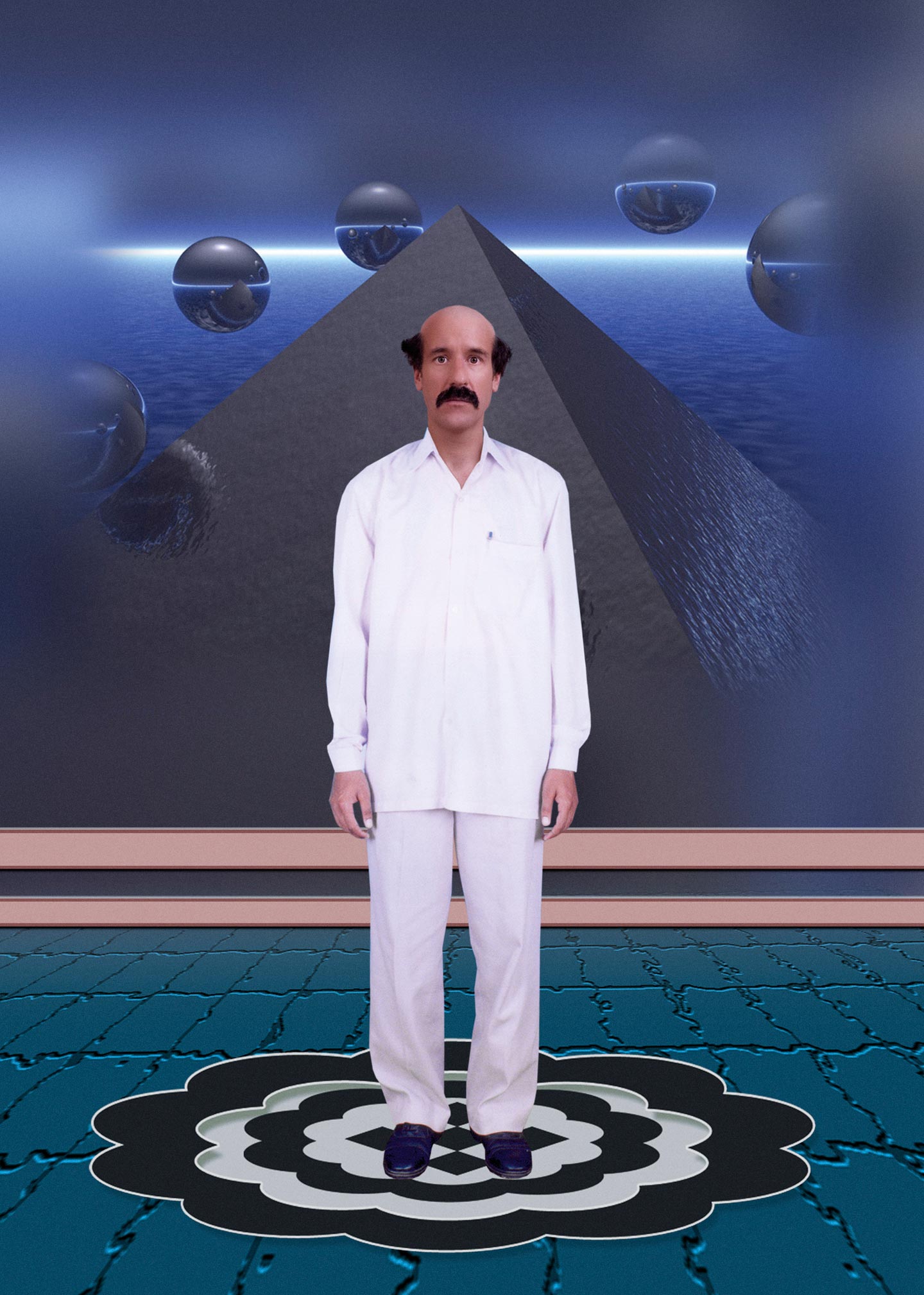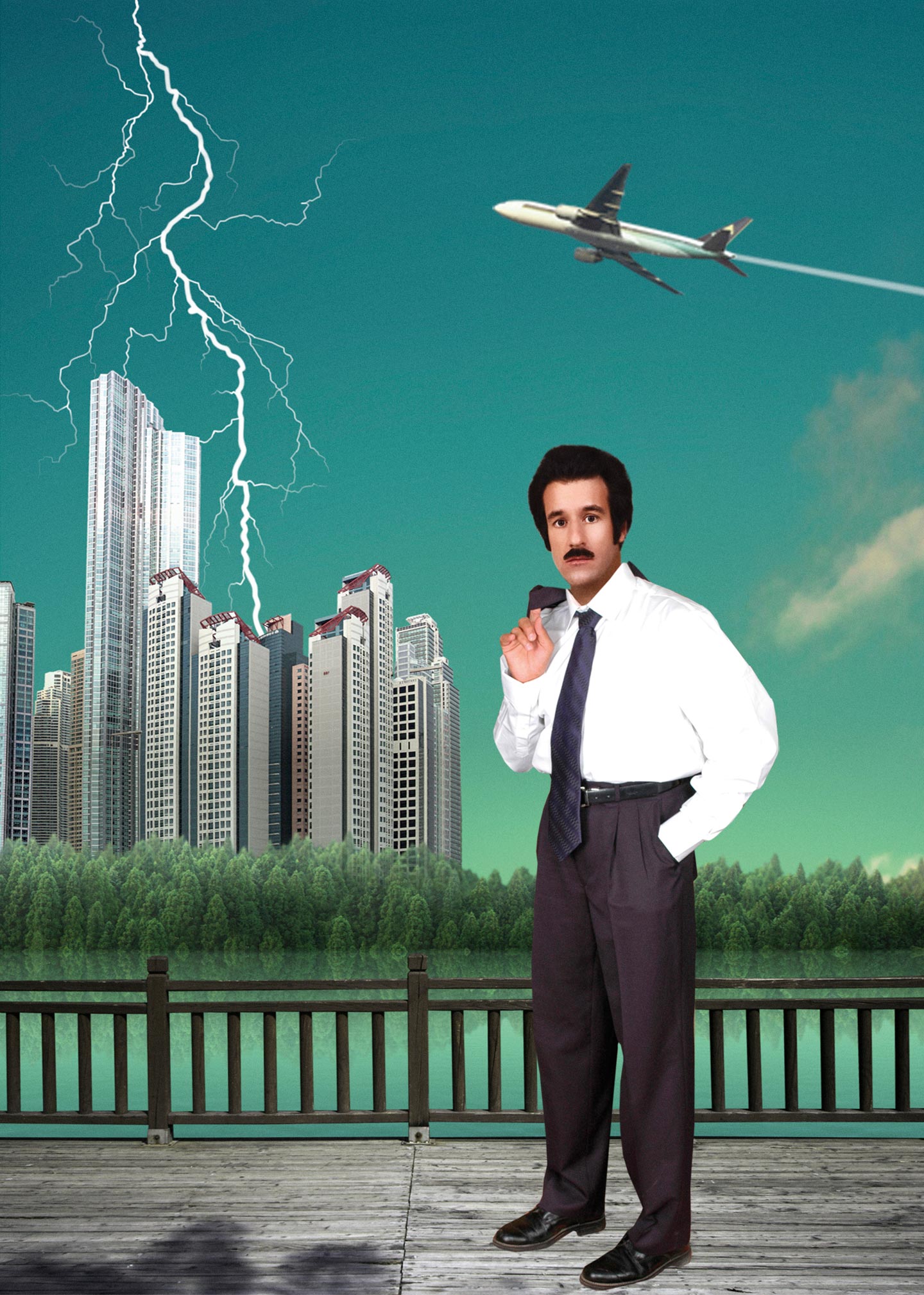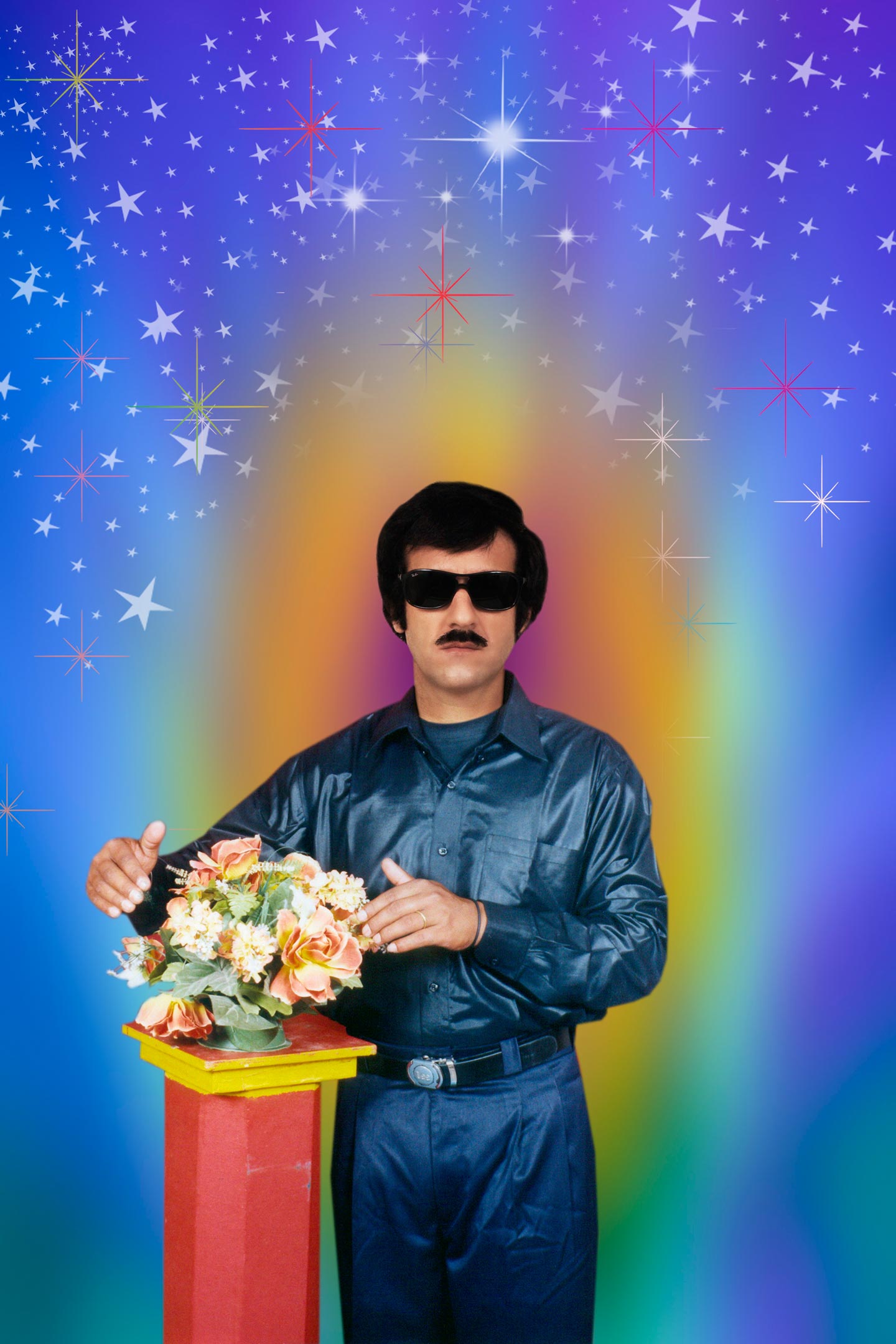 In some photographs, we see you dressed up as older men in traditional clothes; in others, you impersonate younger Indians wearing in a much less formal way. How common is the custom of getting a portrait done among Indians, and how popular is it with the younger generations in particular?  
India is huge and I couldn't say that I know perfectly all the practices or habits. But, from my own experience, I would say that a majority of people and from all generations still use the neighbourhood studios. It is coming from the traditional ID picture until some more elaborate portraits and ways to represent oneself.
In what regard do the Indians hold their portraits? What do they mean for them? 
It's difficult to generalize – the photographs they order depend on their needs. But, I can give the example of my project's Phase 3, which is inspired by the practice of rebuilding old damaged photographs. This is usually done when there is a death in a family. The family members brings an iconic picture of the deceased to the studio and ask to restore it and generally to color it. I could notice that, from one studio to another, the result was not always faithful to the deceased. What was more important was the symbolic significance of this image and what it could ensure of the family line.
***
PHASE 3 – Recomposing and coloring damaged photographs
Repairing family photographs that have been damaged (by time, damp, ripping…) is common practice in India. It is often done when someone dies to restore an emblematic photograph of the deceased.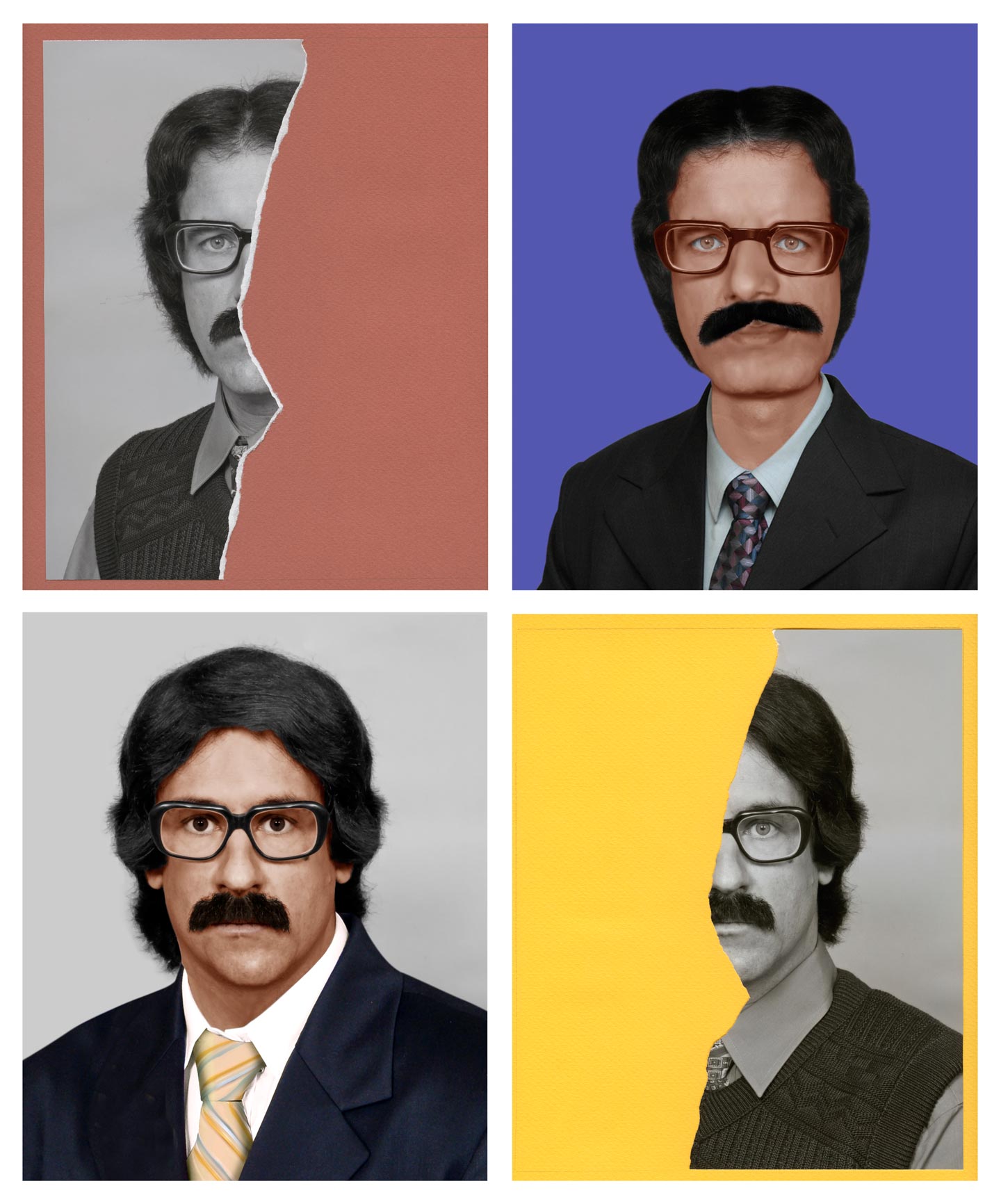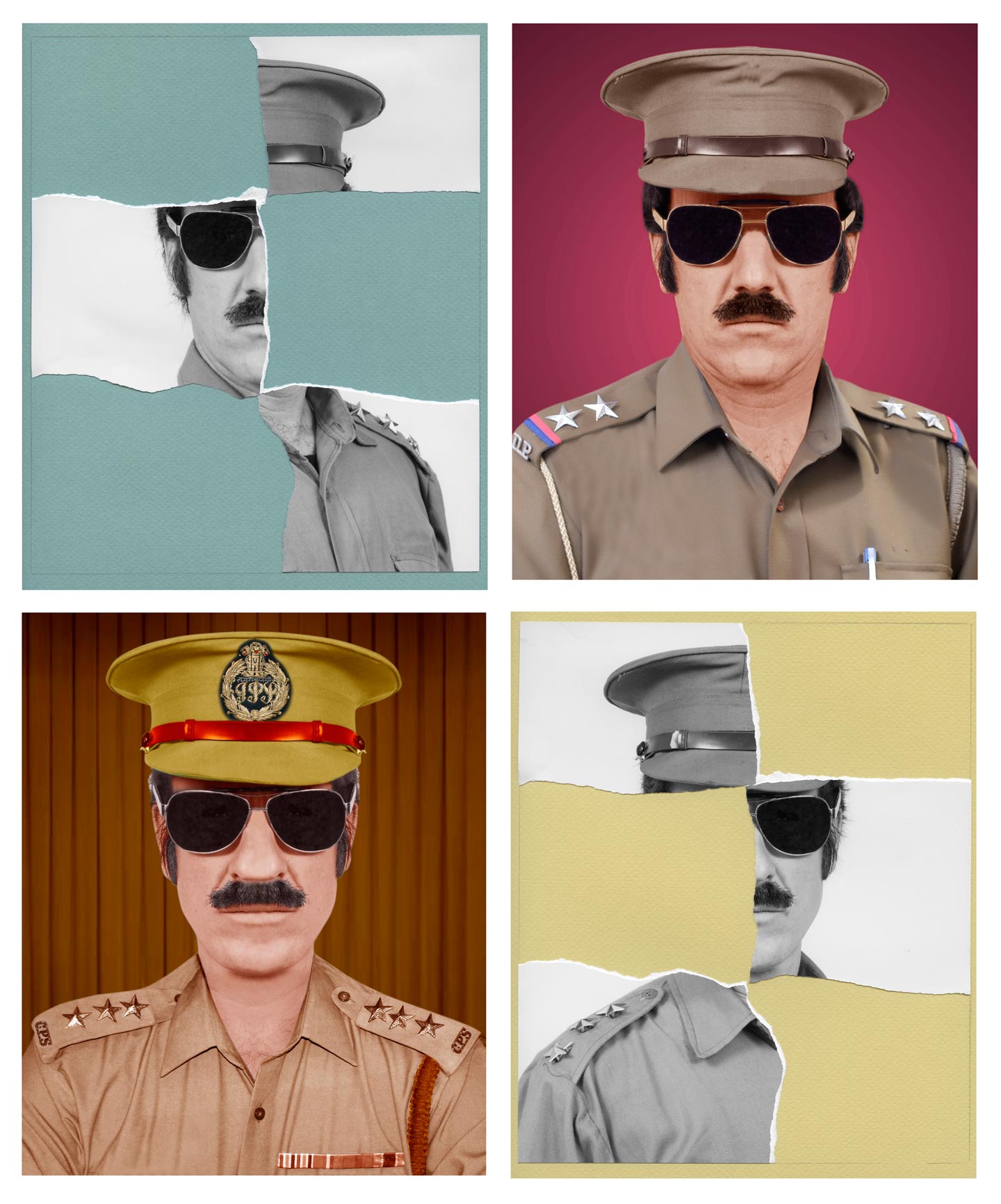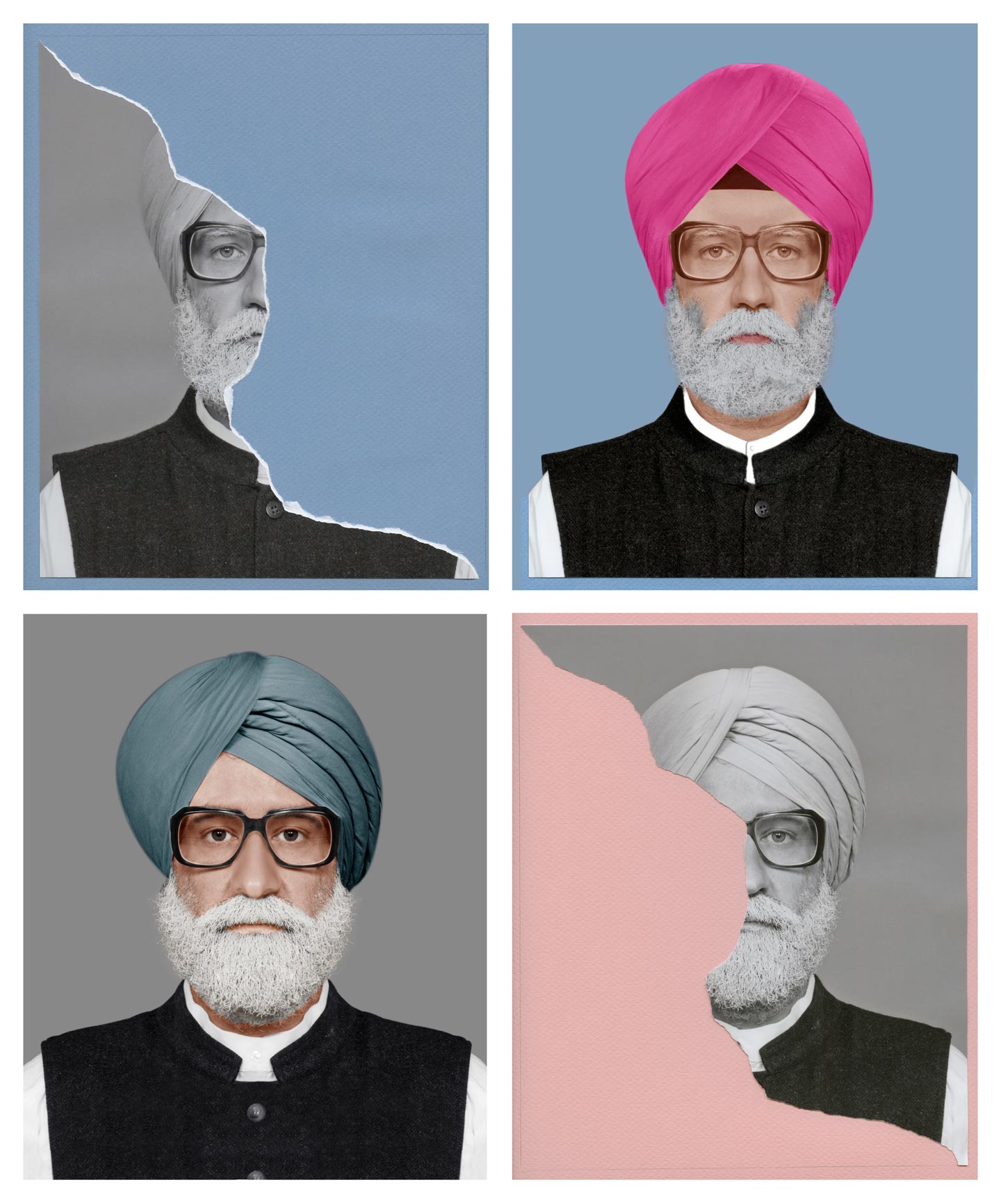 Can you describe the most popular modes of representation the Indians choose for their portraits? 
There are too many! It depends on so many factors: the event linked with the picture, the client's needs, his region, social status, religion, job, tastes, etc.
Did you have any specific references or sources of inspiration in mind while working on The Others? 
My sources come mostly from the vernacular, popular or usual photography in India. When I started the project, only Phase 1 was definite. The other phases came later with the practices that I discovered while living in India between 2009 and 2012.
What have been the main influences on your photography? 
I come from traditional photojournalism, and was influenced by the work of Magnum photographers like Henri Cartier-Bresson and Josef Koudelka, for example. But little by little over time, I moved to other fields.
Who are some of your favourite contemporary photographers? 
Those who surprise me, have a singular vision and are not doing what the market expects from them.
***
PHASE 4 – Paintings from photographs
Painting on photographs is common in India, especially for shop signs and more traditionally for film posters. Using this skill set as a base, Olivier Culmann gave a Delhi painter a number of black and white photographs and asked him to paint them in different styles (mostly from film poster types).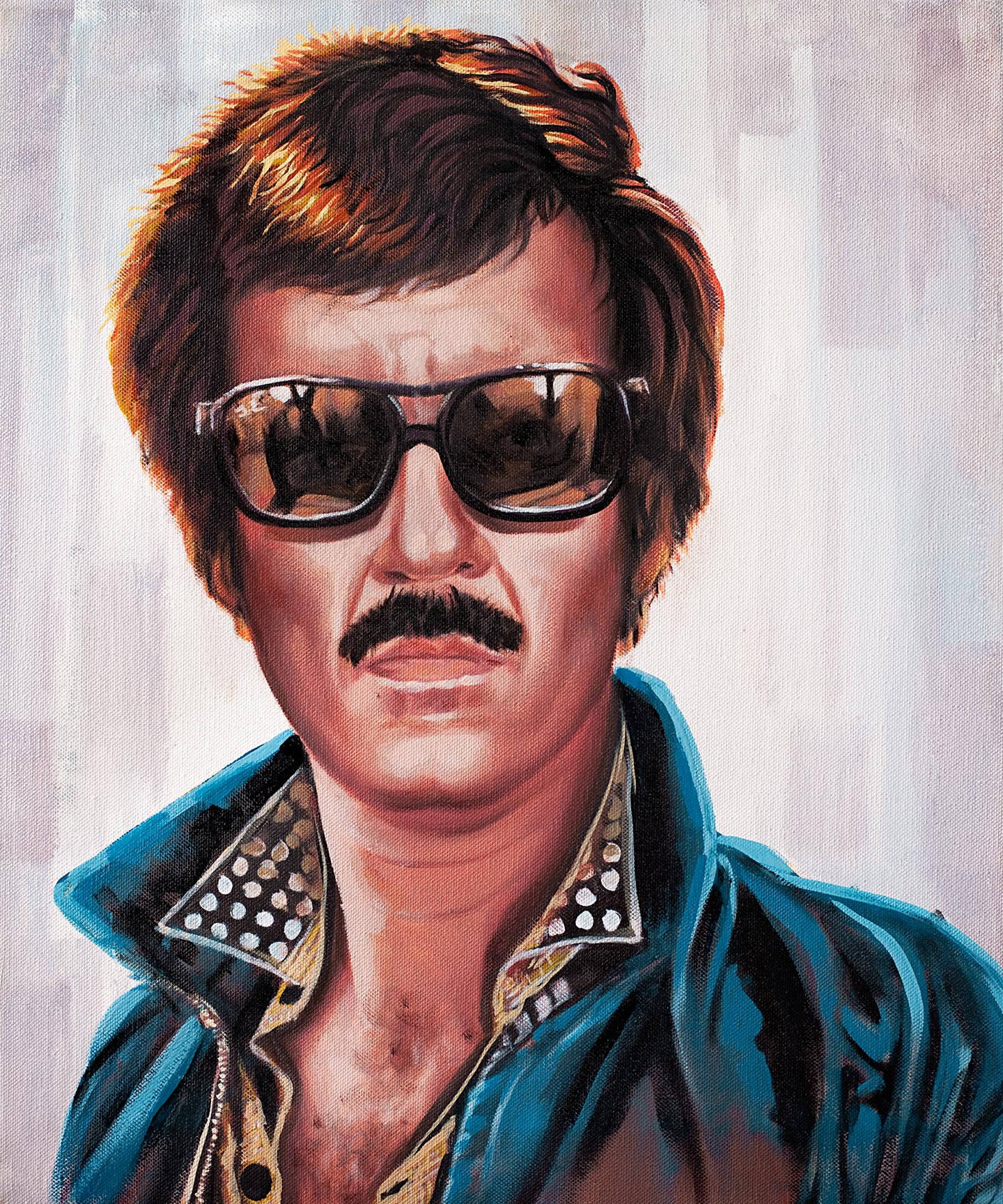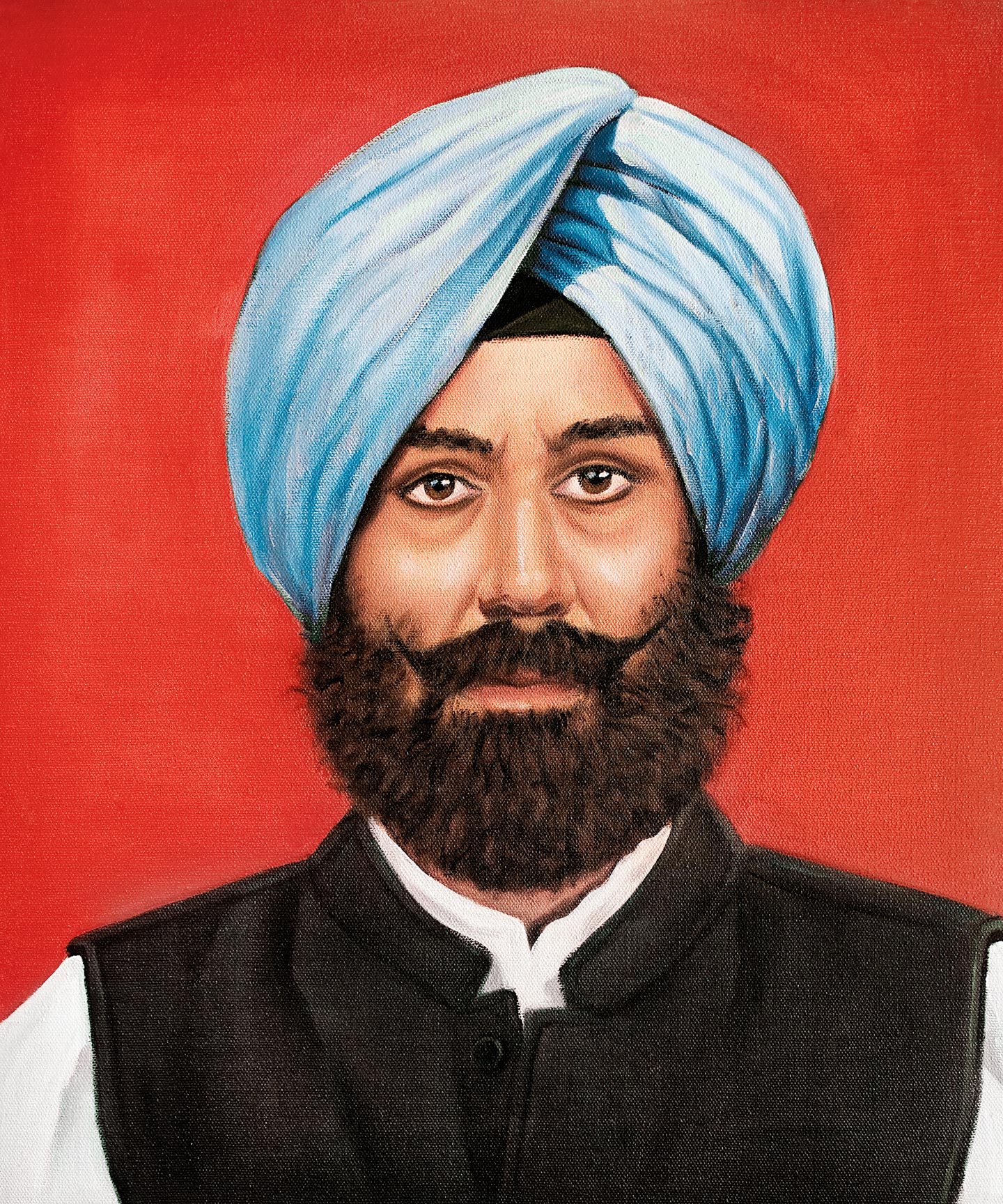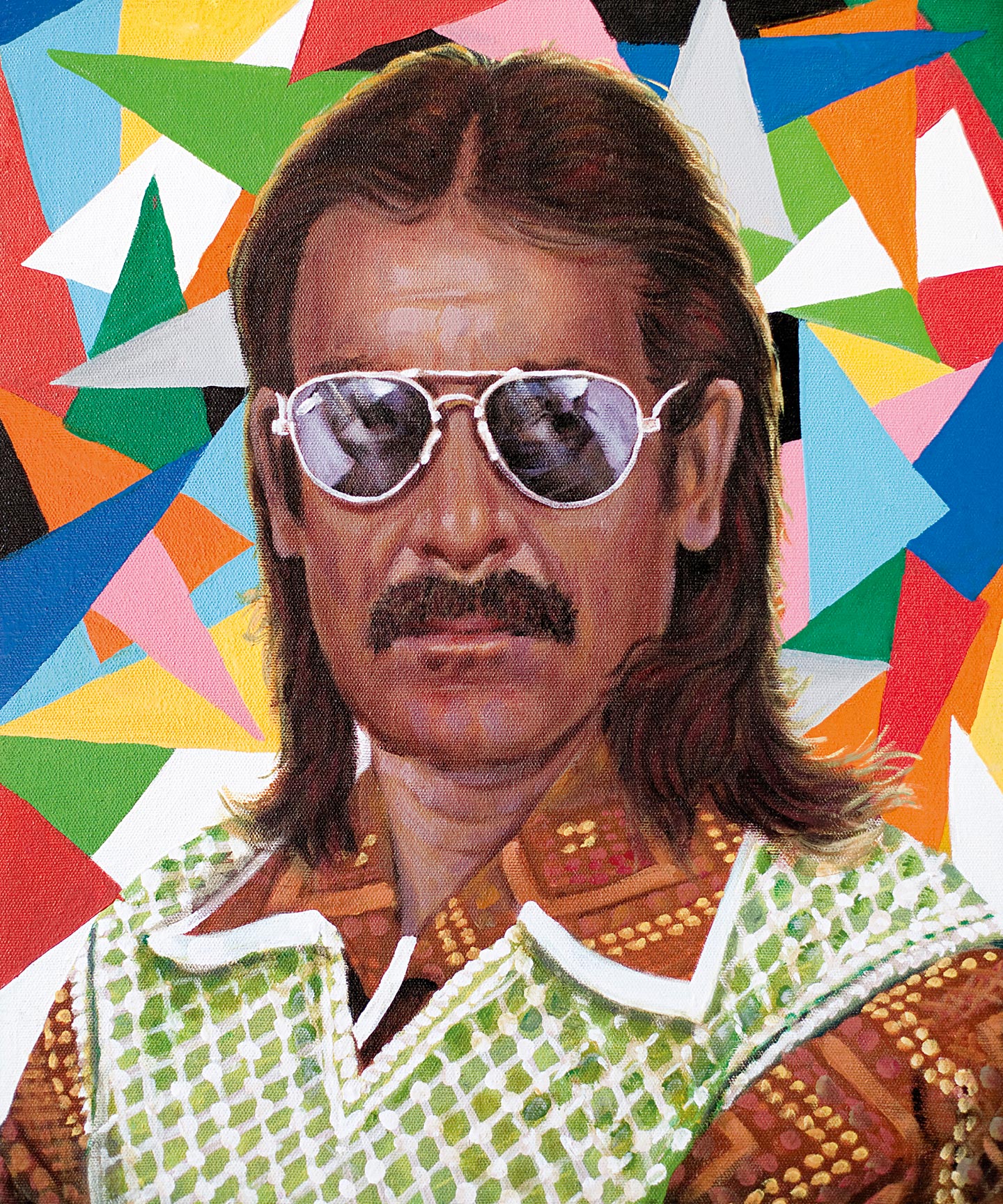 Choose your #threewordsforphotography.
Singularity. Subjectivity. Questioningly.