Photos by Ole Marius Joergensen
Space Travels through Norway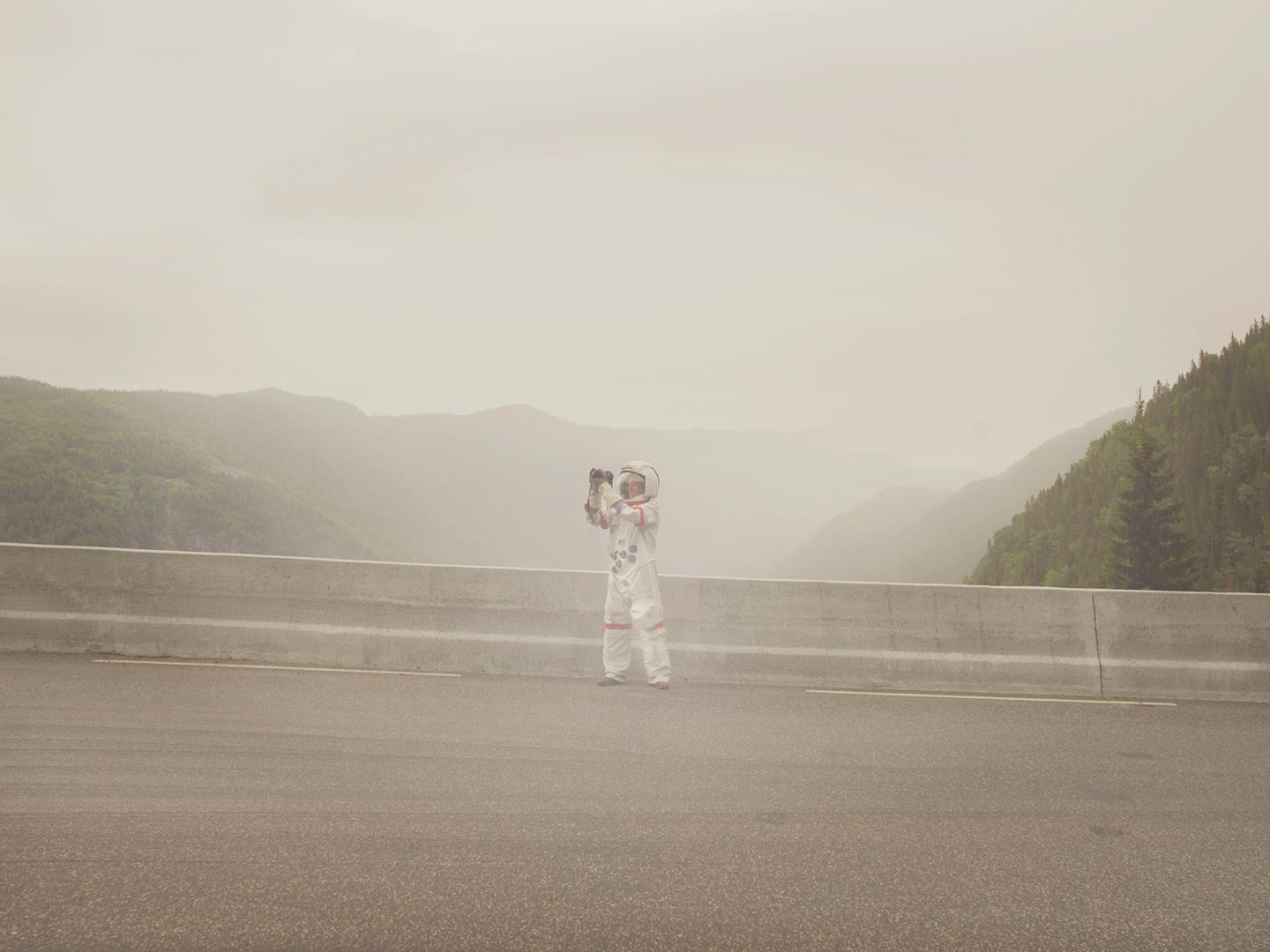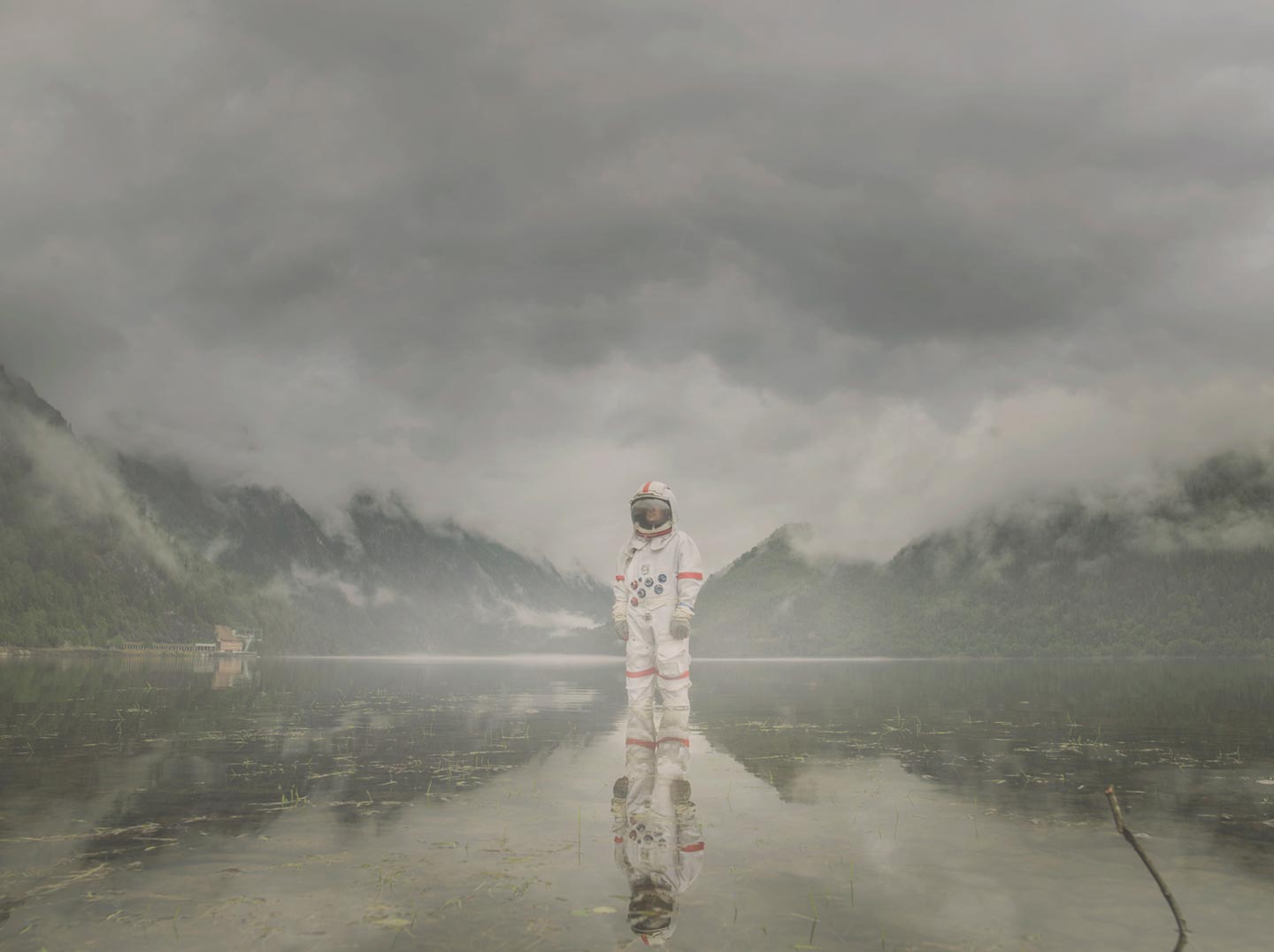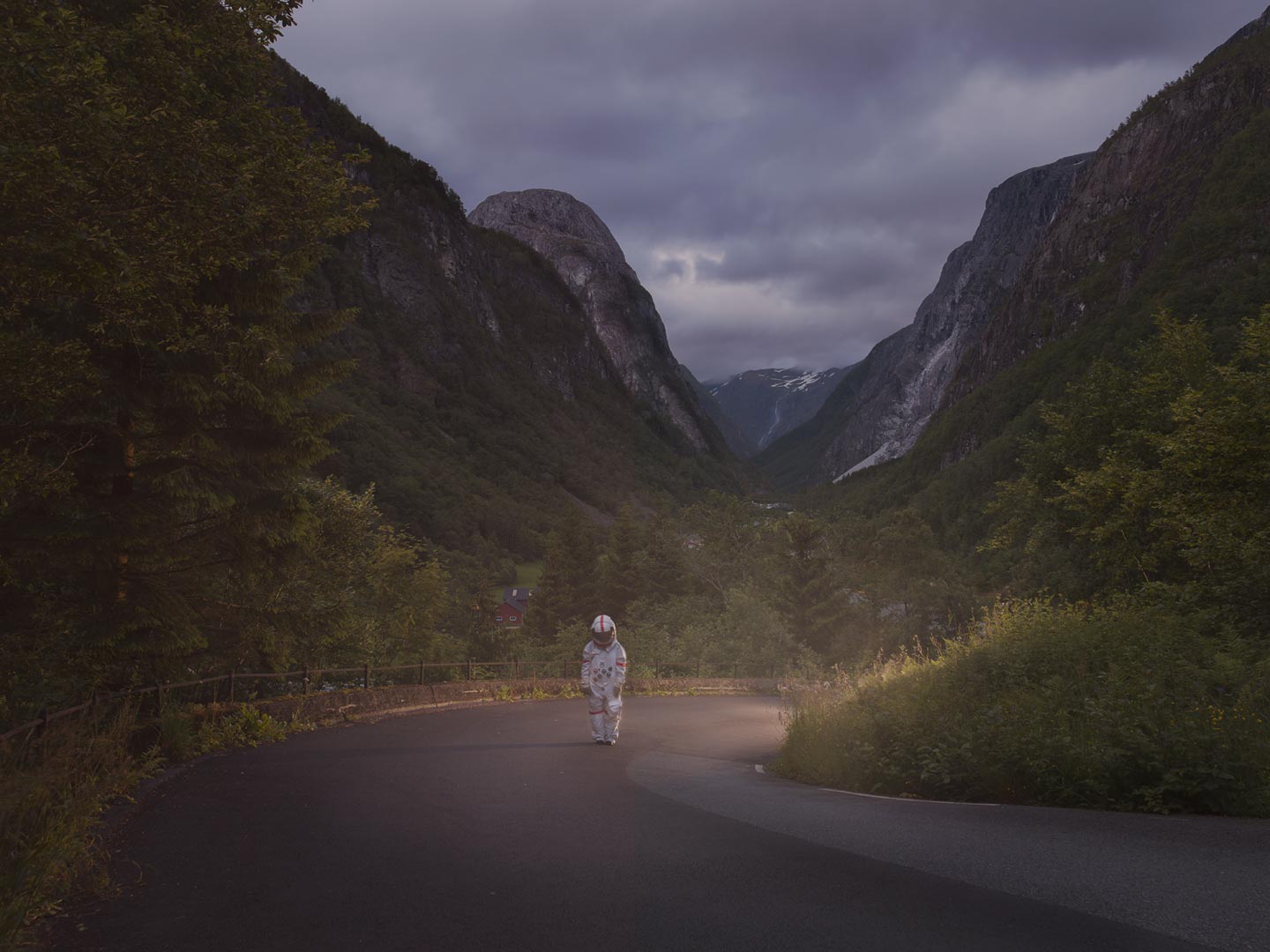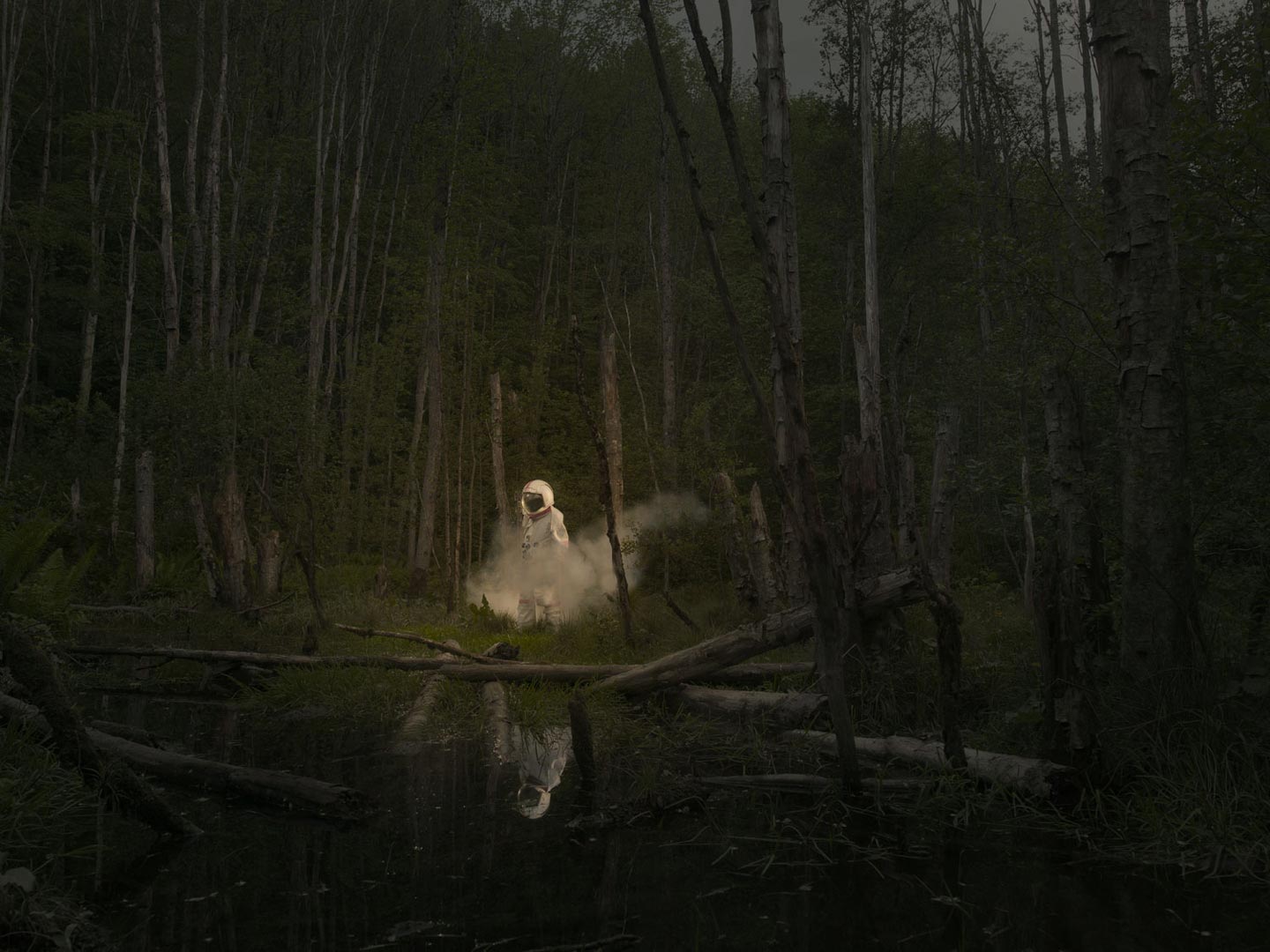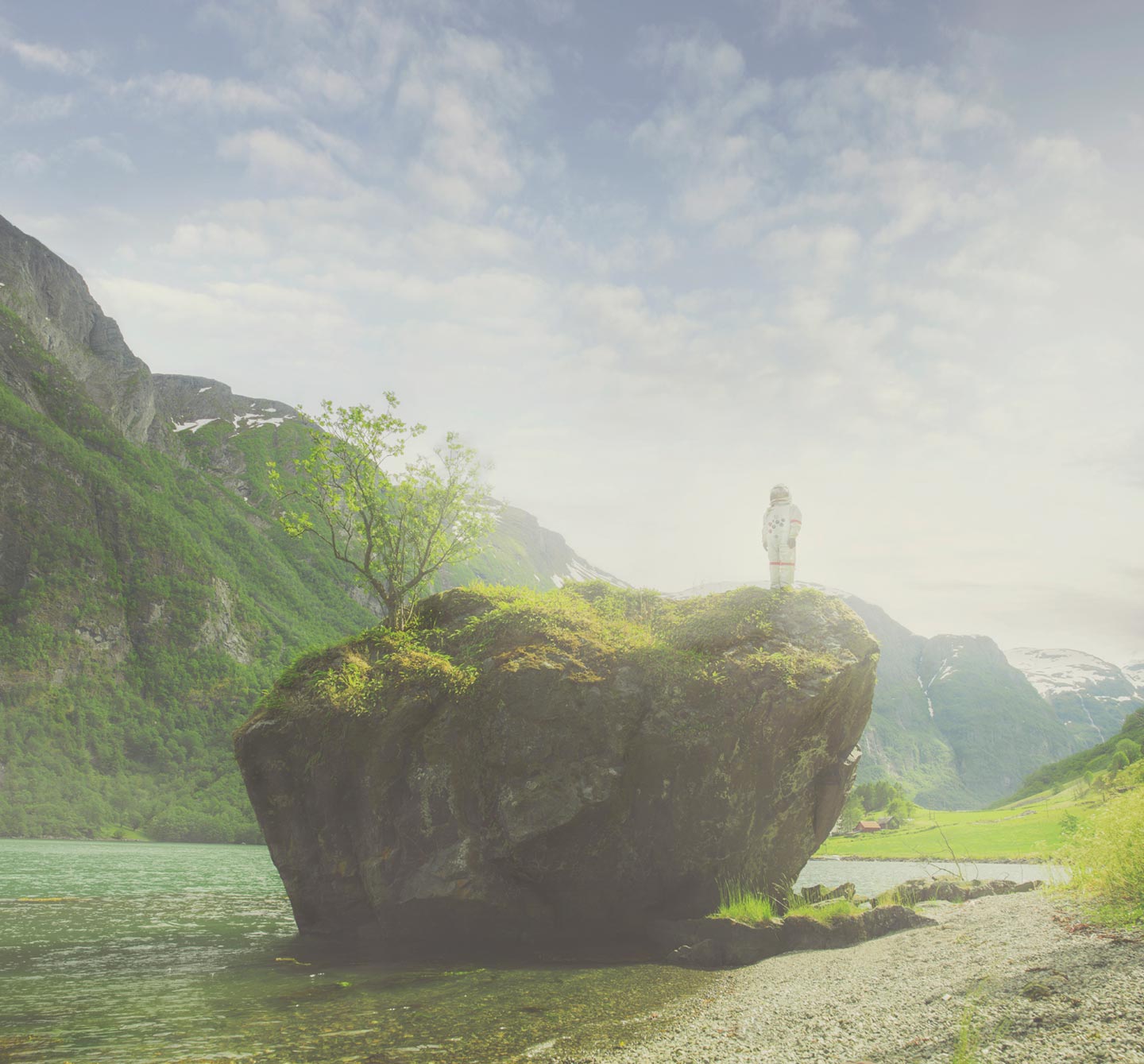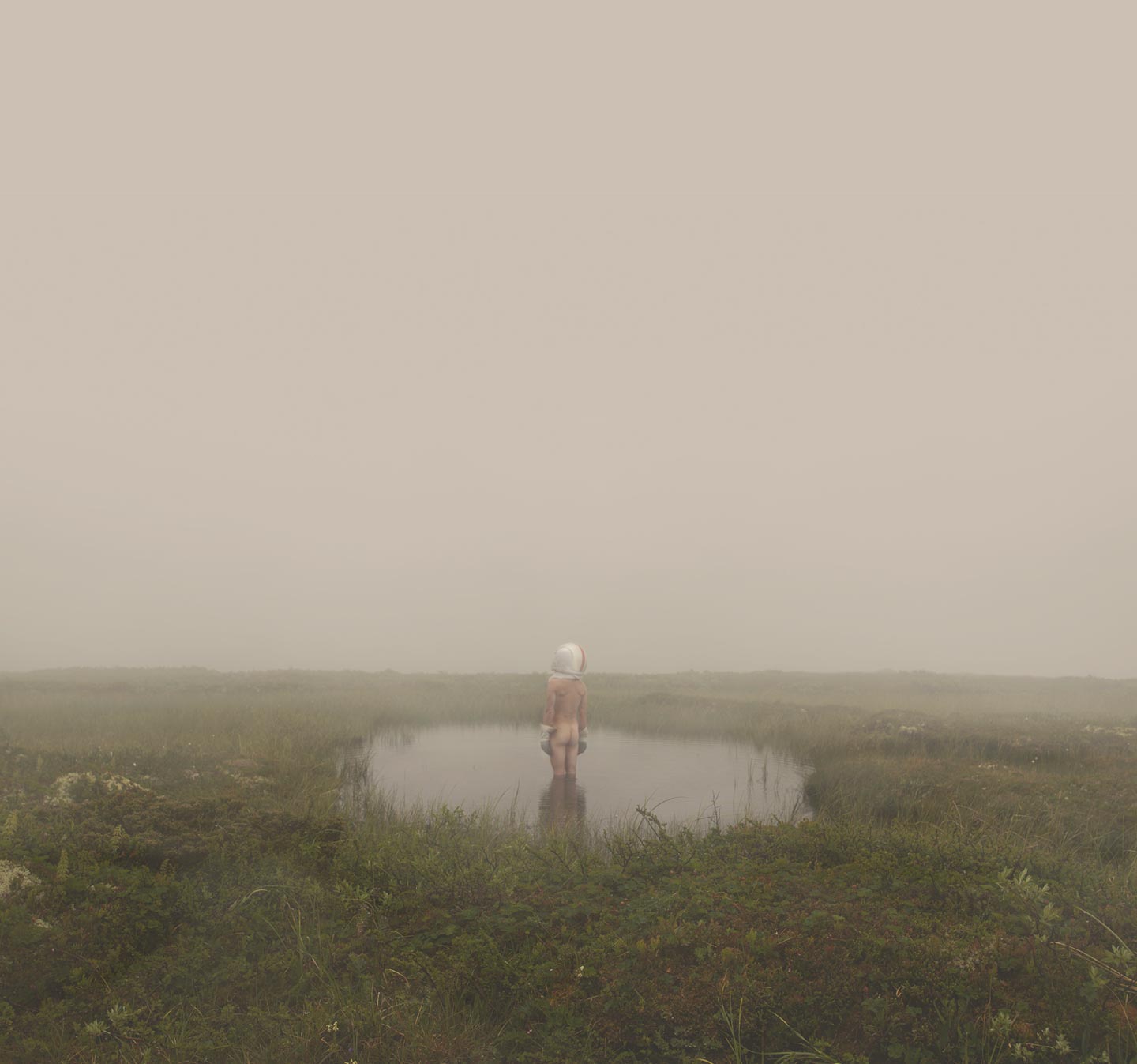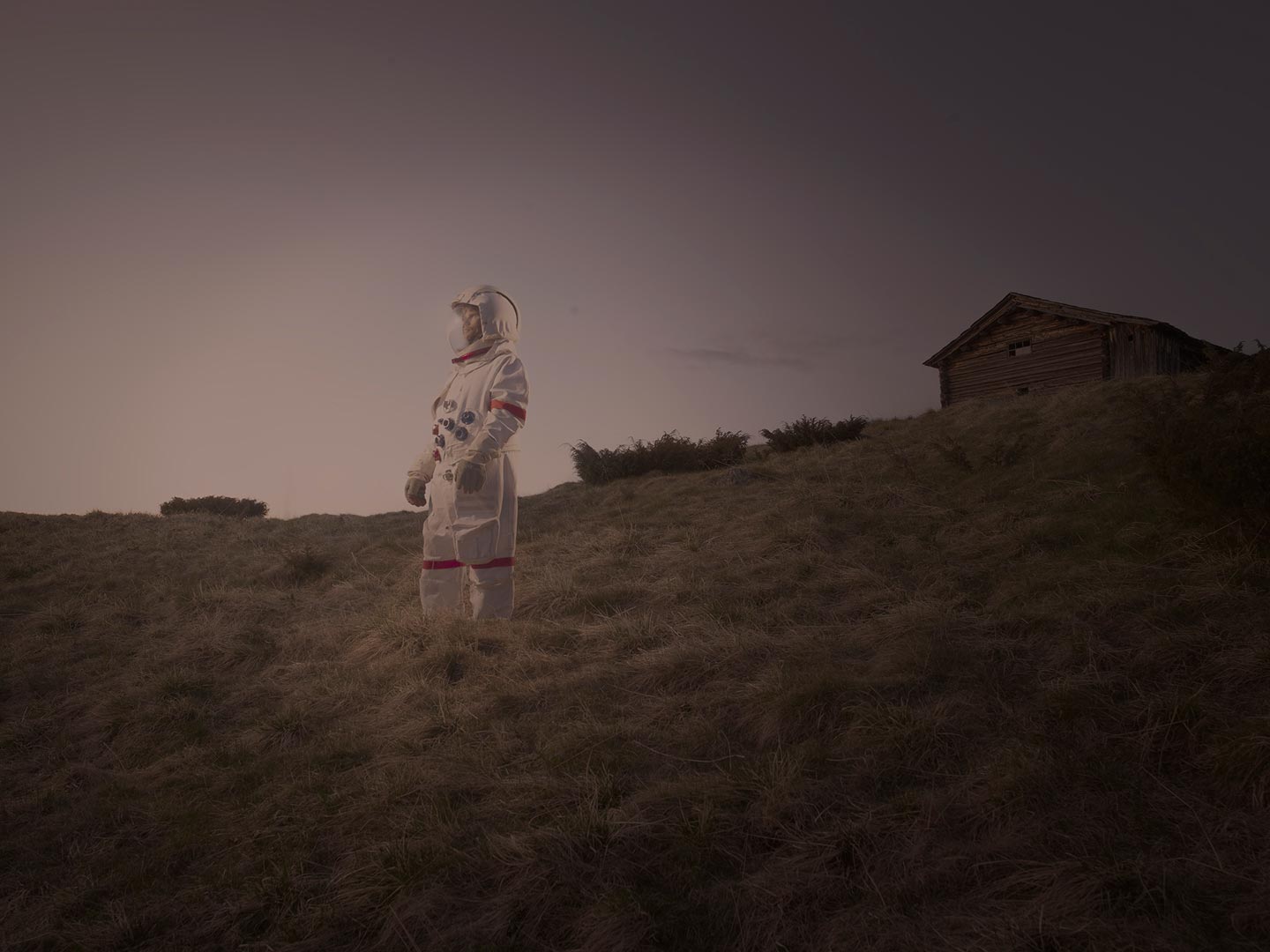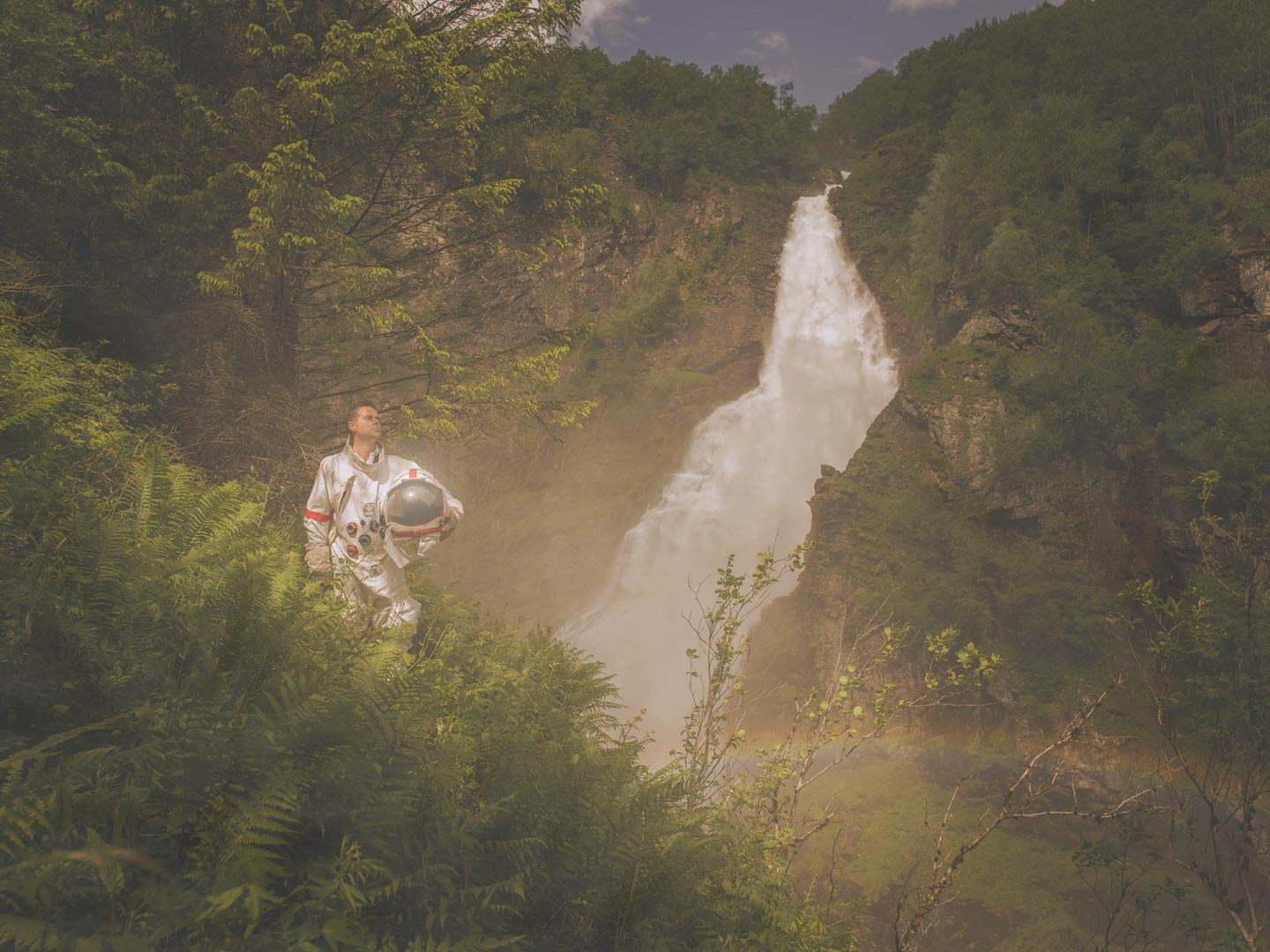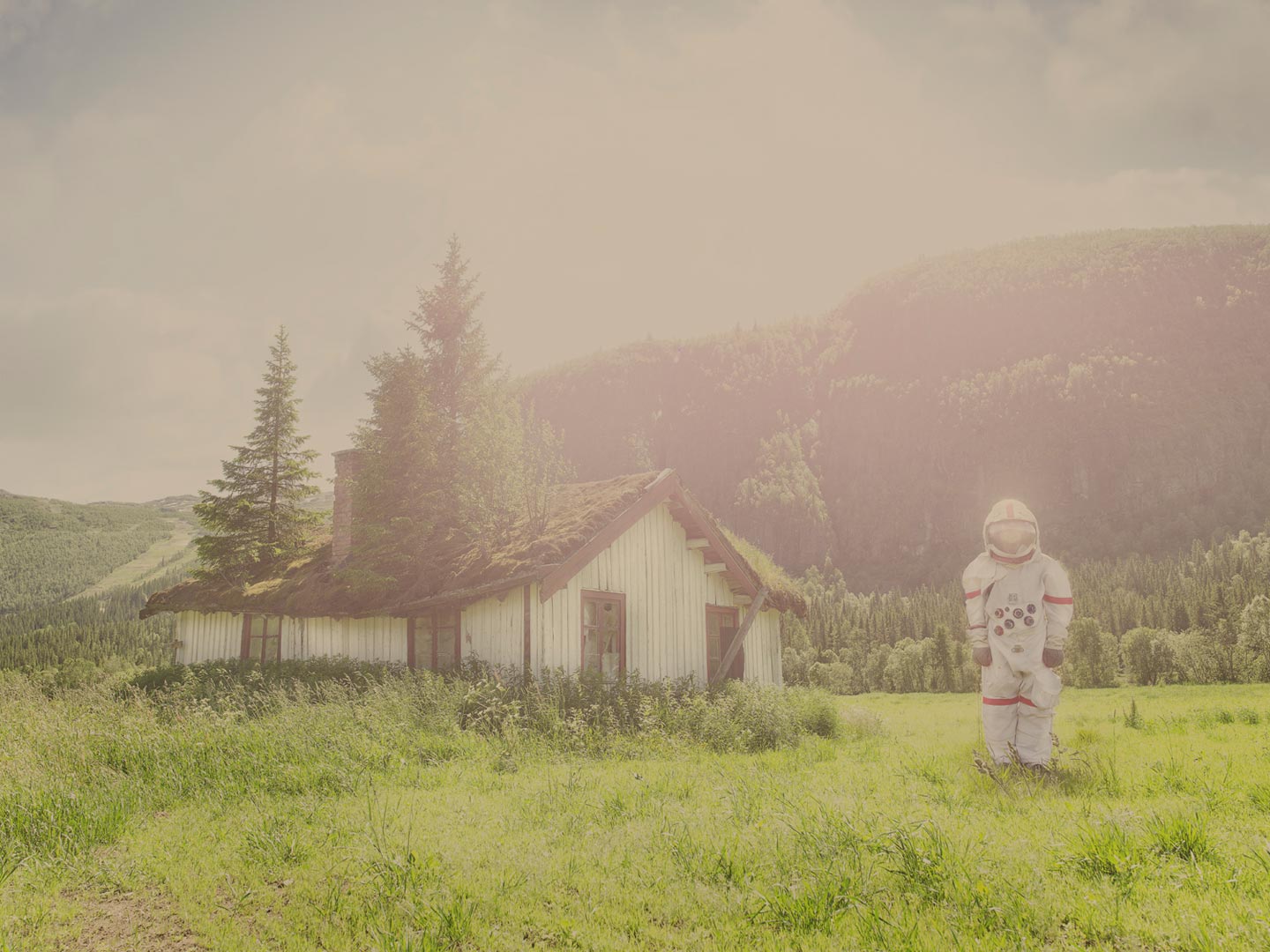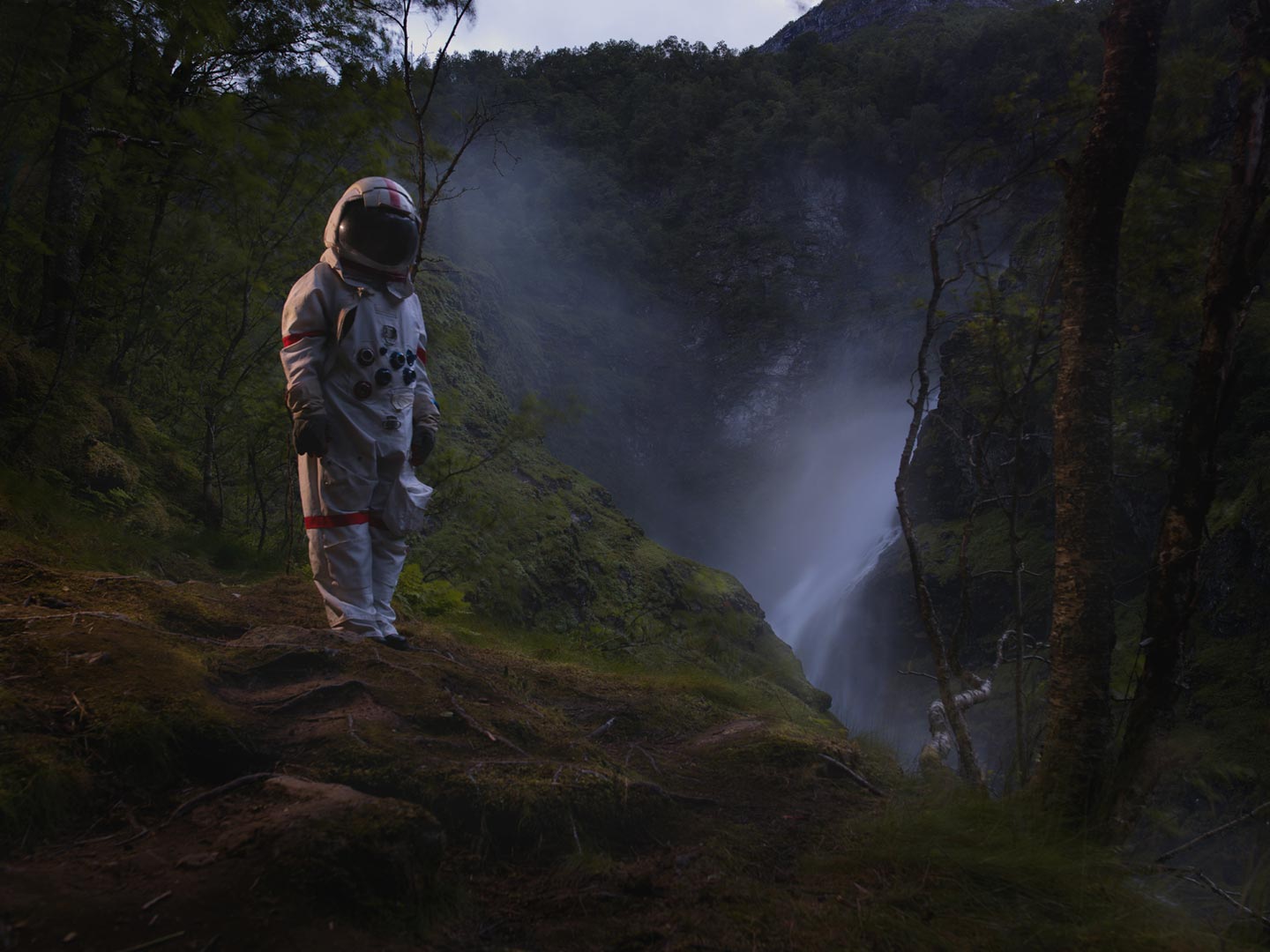 IN THIS INTERVIEW > 39 year-old Norwegian photographer Ole Marius Joergensen discusses Space Travels through Norway, a brilliant series of images made during a three-day road trip along Norway's coast with the help of a friend starring as a lonely astronaut.
Hello Ole, thank you for this quick Q&A. What are your main interests as a photographer?
My main interest in photography is to see my ideas take life. The process from getting that special image in my mind to having a finished product is very exciting to me. I also love creating illusions, and with all the technology available today you can do almost anything.
How did you get the idea for your Space Travels through Norway series?
I've been meaning to do a project about Norway's nature and country for a long time, but I couldn't come up with a good concept. Then, this summer I got three spare days for a road trip to the west coast of Norway, and I asked a friend to join me. Just before leaving, I thought I should bring something I could use for my photos, so I rented a space suit and came up with the idea of discovering Norway. It was a perfect match. I love everything about outer space and I finally had a good reason to use a space suit, although it is not a very original idea any more.
Is there any particular message you're trying to communicate with this body of work, or is it pure imagination?
There are no deeper thoughts behind this series. It's all about prettiness.
The astronaut's poses are partly inspired by tourism: I love how tourists stand and need to take photos in the weirdest places. I'd love to extend the project one day and go deeper into how tourism affects the locals who live in these small places.
Did you have any specific references or source(s) of inspiration in mind while working on Space Travels through Norway?
No, part of the reason for working on this series was to leave with no plan in mind, which was a challenge for me. I usually always plan what to do, I need to see my ideas on paper first; but this time it was more like «Stop the car, this is a great spot!» It was good for my creativity to work this way – the only drawback was the weather: typically I wait for the right weather conditions to shoot, but now we were just passing by, so I had to make the best of it.
Most of your works so far are about telling the stories of fictional characters. What does your typical process in creating a new series look like?
Creating a series is a very long process, and it can vary from case to case. For example, my No.Superhero series started with one image; about six month later, a couple of new ideas came to me which made me decide to turn that initial image into a series. With Peeping Tom, I knew I wanted to make a series about peeping before I had any ideas. Visually speaking, I love the old-fashion way of peeping, not the kind we all do today through the web; so I tried to create a sort of «old days» atmosphere.
How did you come to experiment with and love staged photography, and what have been your main influences?
I started out studying film for a few years, but I soon realized it's a very, very long way from having an idea to having a film. This being Norway, the way is even longer. So I jumped off that ship and went on with photography. I have, like so many others, always loved film. It was just very natural for me to bring that cinematic look and feel into my images. I never liked shooting black and white photography or documentary – this, for me, was the only way to go.
Who are some of your favorite contemporary photographers?
At school we had a workshop with a great photographer named Erik Almas. His images are just stunning. From that encounter on it was all about making these spectacular images. Later,  I came to admire the works of photographers like Annie Leibovitz, Gregory Crewdson; and non-photographers like Edward Hopper, Alfred Hitchcock and David Lynch.
Choose your #threewordsforphotography.
Blue hour. Coffee. Mozart.